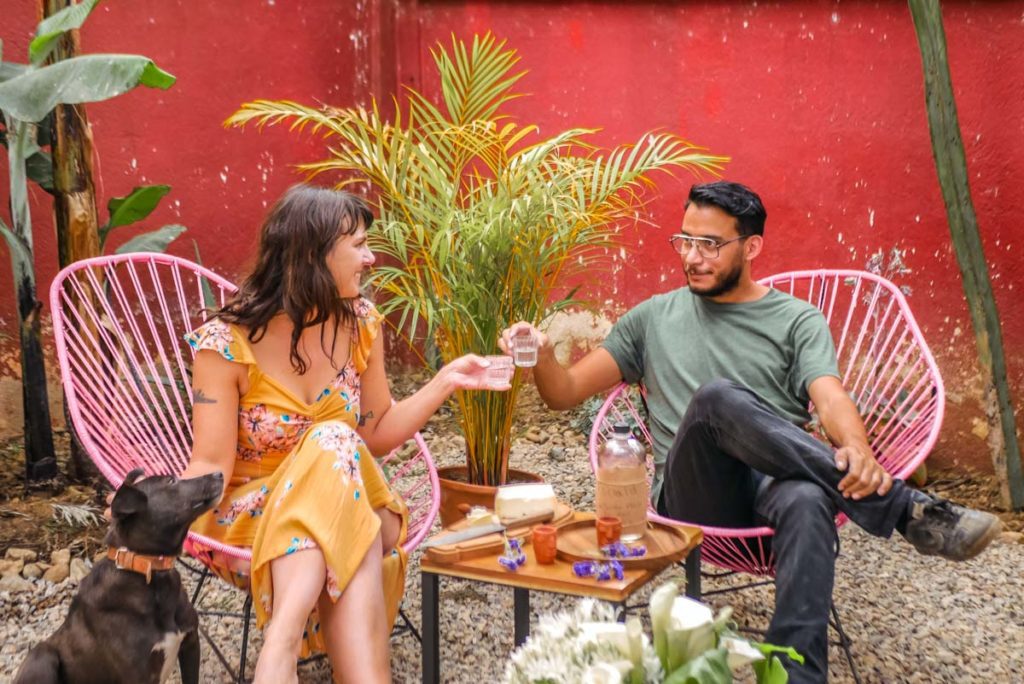 Casa Tropicali is a pequeña online tiendita from Arturo Canseco and Susan Metenosky. Home goods, accessories, and art dreamed up and designed in Oaxaca with love. Read more about us below.
Tropical Wood Cutting Boards
Agave Fields Forever Series
Travel Photo Prints
Yolotsin Corazón Series
Ojos Pispiretos Series
We have lots more in the works! Sign up below to be the first to hear about our new releases!
About Casa Tropicali
▷Arturo, a native Oaxacan, is the artist and creative director. Susan, a relocated Gringa, is the operations, logistics and marketing (with a dash of creative direction). We have a passion for Mexican food, mezcal, color, and culture-filled travel. We want to share some of these fun pieces of art and accessories that can brighten your everyday. Global shipping is available from our fulfillment partners, unless otherwise noted in an individual product.
▷A percentage of profits will be donated to Una Mano Para Oaxaca, an organization that supports Oaxacan communities affected by earthquakes, the pandemic, and also assists in other social projects. Please see each item for donation amounts.
▷We have so much in the works, lots of upcoming art that we'll be releasing soon. Stay tuned! Drop your email below to be the first to hear about our newest releases.
Coming soon: ⧫ tropical flowers ⧫ micheladas ⧫ recipes
⧫ tote bags ⧫ greeting cards ⧫ + more! (scroll to the bottom for a sneak peak).