I am a freelance fashion designer who once tagged along on a music tour in Mexico, and can't stop returning to Latin America to get my fix.
I began to take week long trips to places like Guatemala, the Yucatan Peninsula in Mexico, and the Caribbean coast of Costa Rica. When that wasn't enough, I stretched the trips to be bookended with two weekends, scheduled them around holidays - anything I could do stretch my time around my strict corporate vacation policies.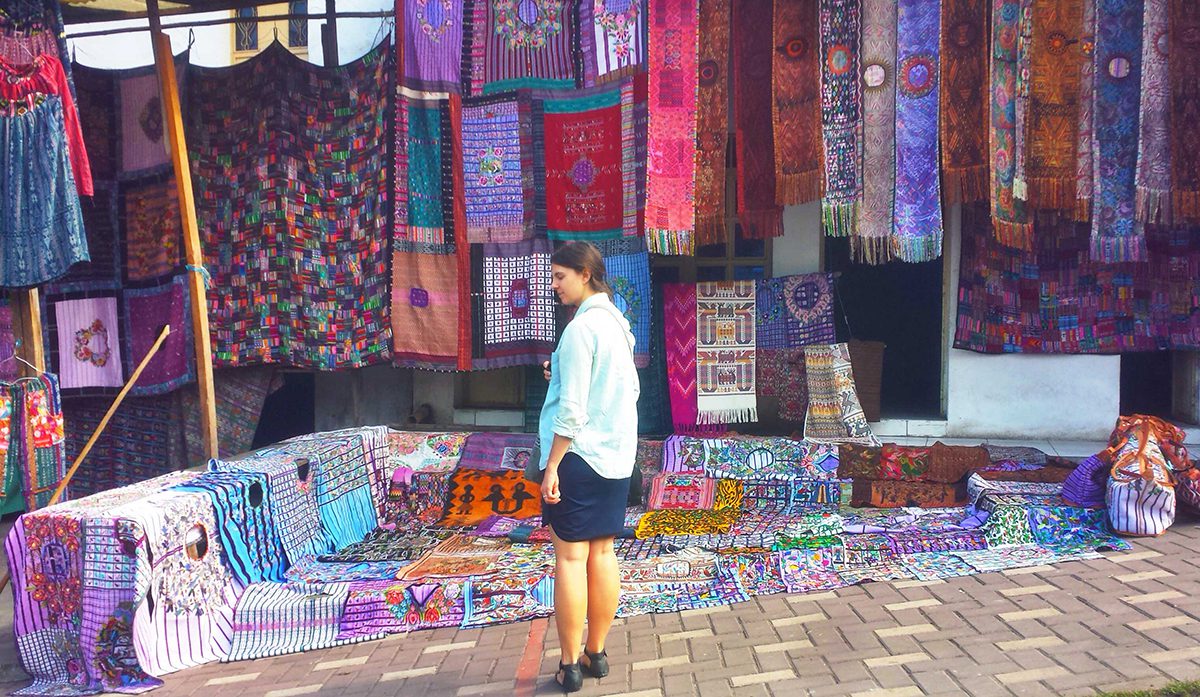 Overwhelmed by beautiful textiles in Guatemala
Watching the sunrise after a morning hike on Lake Atitlan, Guatemala.
Taking in the view from the top of a Mayan pyramid in Mexico
Latin America has so much to offer:
Striking geography - tropical rainforests, volcanoes, cloud forest highlands, mountain ranges, stunning beaches...
Fascinating and distinct cultures
Complex histories - indigenous and colonial
What more could you ask for?
Getting some perspective after some canyoning in Nicaragua
My passion is to help others create their own life-changing adventures.
Though much of Latin America is just a short flight away from the US, it's largely undiscovered territory for most Americans.
Every time I introduce a friend or acquaintance to the magic and perspective these countries offer, I feel incredibly rewarded.
When I'm not in Latin America, I live in Brooklyn with my husband - spending free time at the beach, hiking and camping upstate, and sharing food with friends.
Picking wildflowers in Upstate New York