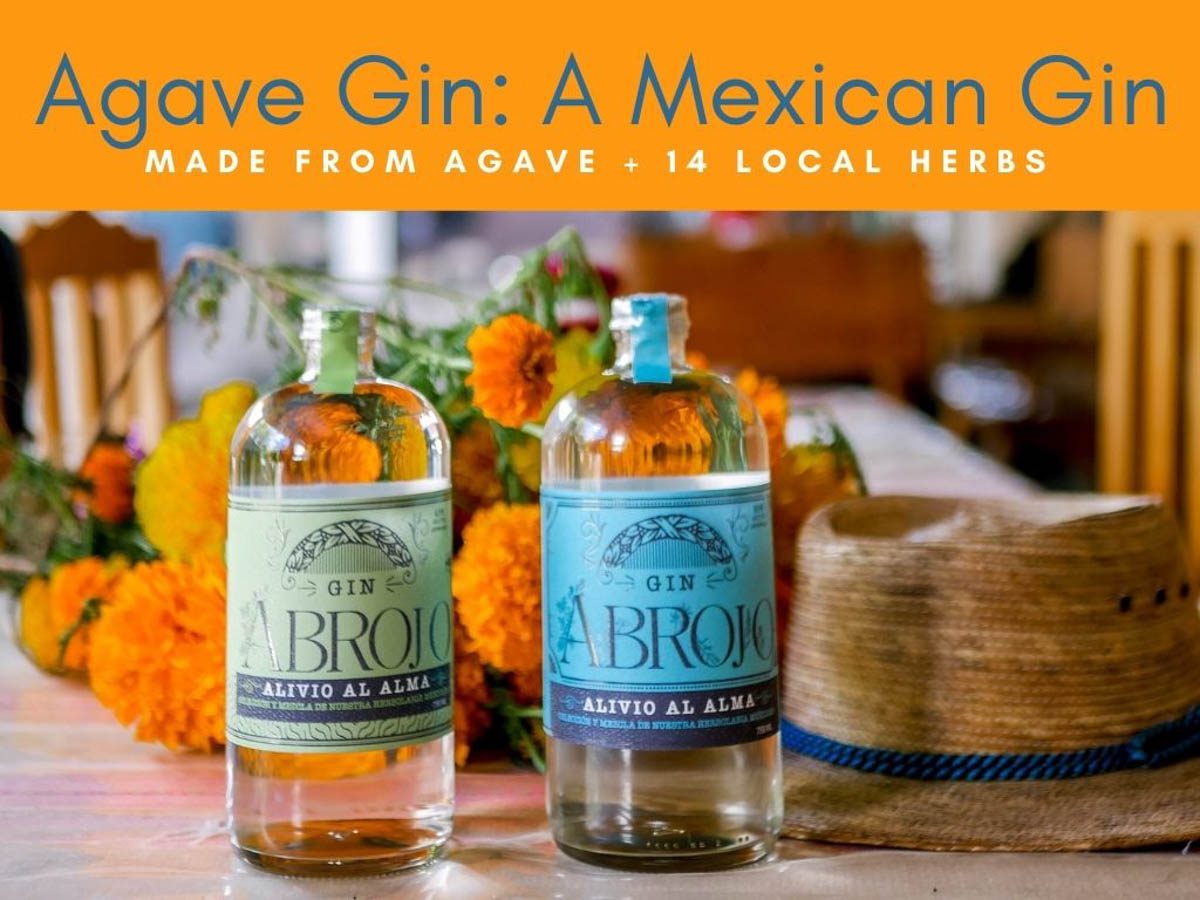 The line between typical mezcal and Mexican gin is hazy (but delicious), when it comes to agave gin. By definition, gin is a grain based alcohol that has been distilled with juniper and/or botanicals. Though mezcal is not grain-based (it's made from agave), in Oaxaca, there has been a tradition of mezcal that is similar to this distillation process – Pechuga – a mezcal that is distilled with a chicken breast (hung above the liquor, only a part of the process through vapors) and many fruits and herbs. The end result is usually full of subtle fruit and herbal flavors.
Now we have Oaxaca's version of a Mexican gin – an agave gin (mezcal liquor base) that is distilled with 14 local herbs and ingredients from the same palenque's town. This gin, Abrojo, made by the masters of Mezcal Macurichos (one of my absolute fav mezcals!), is very unique, flavorful and delicious.
*disclaimer for gin purists. This doesn't fit the technical definition of gin since it's not made from grain and juniper isn't used. However this is a new, fun, and delicious interpretation. 🙂
Varieties of Mexican Gin, Abrojo Agave Gin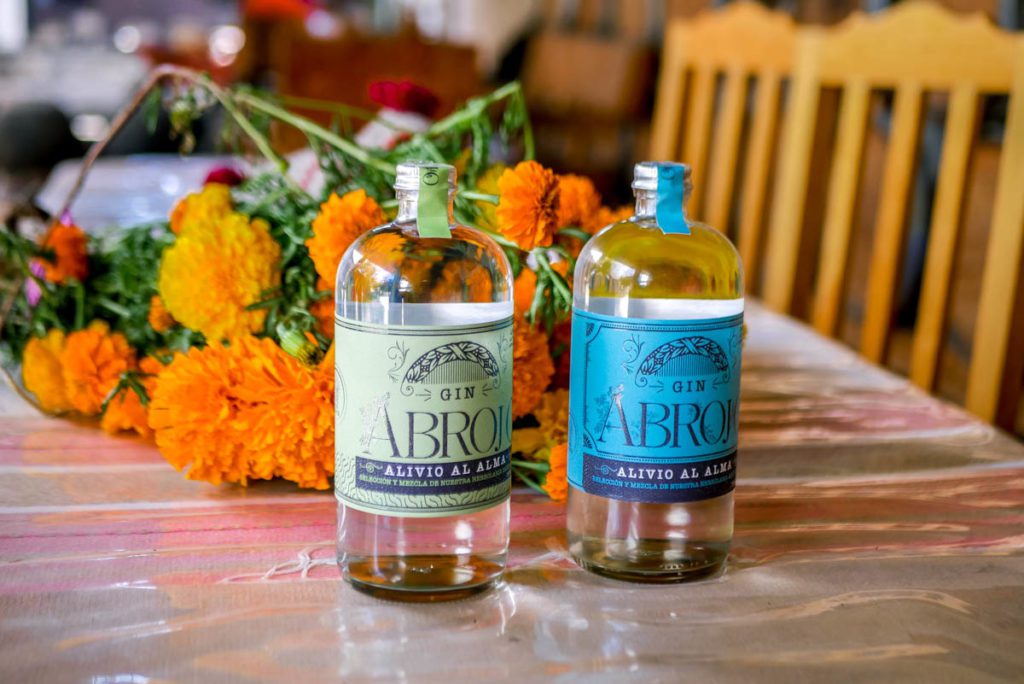 Abrojo gin is made in two versions: distilled in copper (Artesanal), and distilled in clay pots (Ancestral). Each version of this Mexican gin has a very distinct flavor and profile.
The Abrojo Gin Ancestral (distilled in copper), for me has a very bright flavor, the herbs and ingredients shine through and it's light and refreshing.
The Abrojo Gin Artesanal (distilled in clay) has a deeper flavor, and the mezcal really shines through. It's full-flavored with earthy elements, yet still has a unique flavor palette mixed with the herbs.
Both are excellent and totally unique. They are fun to taste together to notice the distinct differences.
Herbs & Ingredients in this Mexican Gin
One of the most special things about this Mexican gin is that all of the 14 herbs that are used in the distillation are from the small village of Santiago Matatlán, where the agaves are harvested, the agave gin is distilled, and where the family of the brand has resided for generations. This is hyper local production, and every ingredient compliments and plays off each other.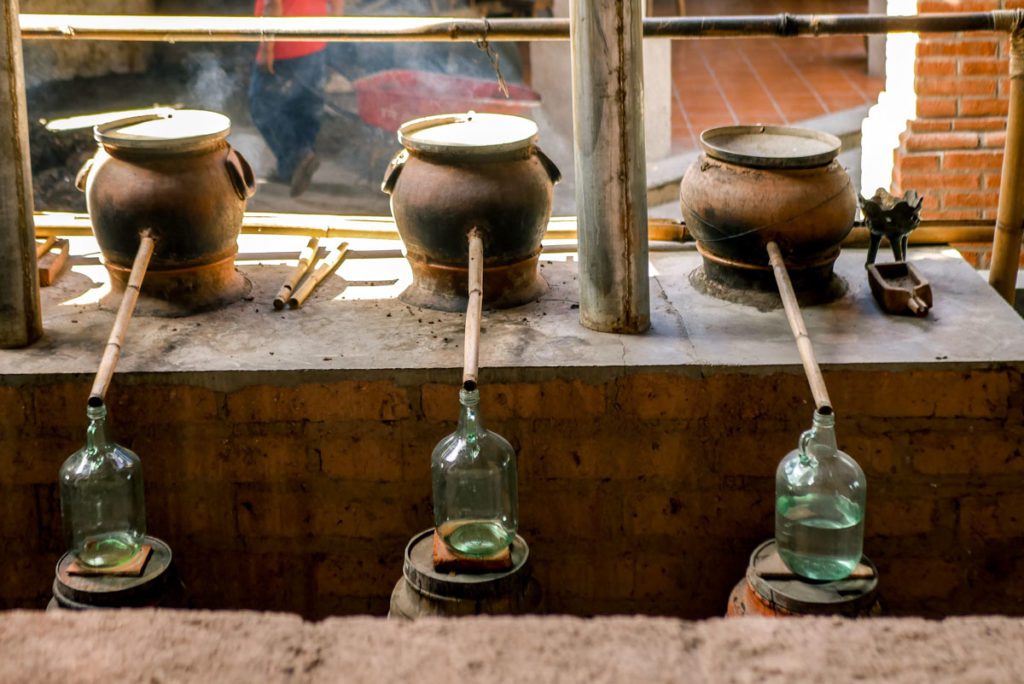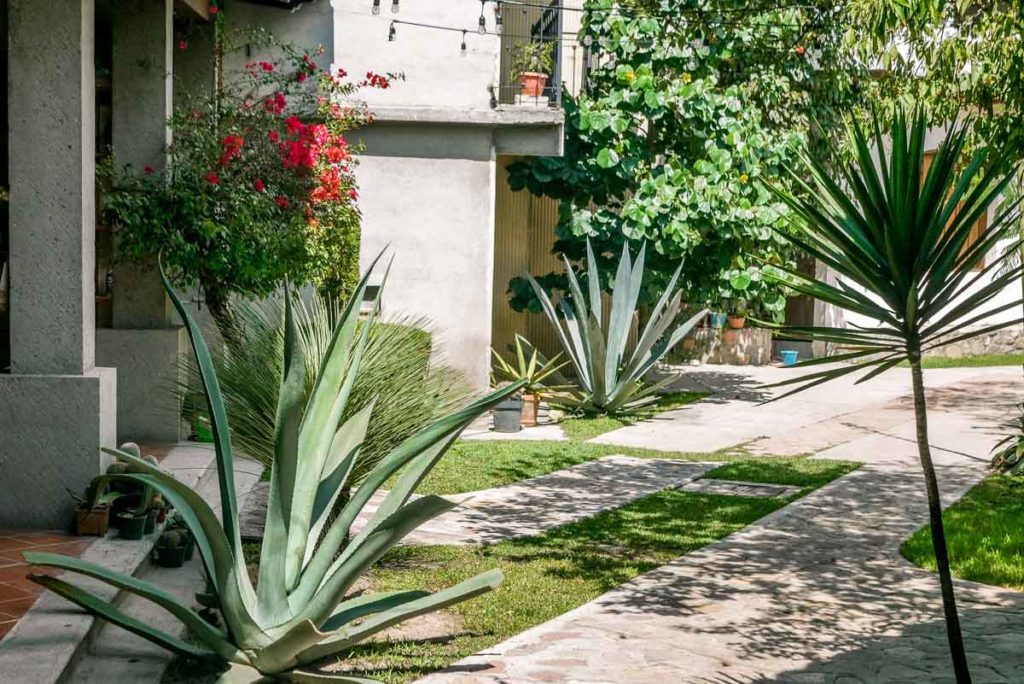 Here are the local herbs and ingredients from Matatlán that are used in this agave gin: corn, basil, epazote, chamomile, lime peel, orange peel, chaya, cinnamon, huizache, toronjil (lemon balm), hoja santa, eucalyptus, cilantro, and enebro deppeana (alligator juniper tree).
Mezcal nerds, here is more about the agave (mezcal) part of the gin. It is made with espadin agaves. In the Ancestral version (distilled in clay pots) they are ground by hand before being fermented. In the Artesanal, they are ground with a Tahona stone pulled by a horse. The herbs and ingredients are all ground by hand for both versions. This batch was created in 2019, and about 200-300 liters were bottled.
Where to find Abrojo Agave Gin:
Oaxaca:
If you are in Oaxaca, I highly recommend a visit to the Mezcal Macurichos palenque. This is one of the best places to learn about and taste mezcal, plus you can learn all about their new agave gin.
Make an appointment through their Instagram (Spanish only):
Or hire a guide and translator to take you on your visit.
In Oaxaca city, you can find this Mexican gin at: Sabina Sabe, Casa Oaxaca, and Kintaro. (Mezcal Macurichos can be found at Sabina Sabe, Casa Oaxaca, Origen, Mezcalerita, Kintaro and Criollo).
Mexico:
In Mexico, you can order bottles for delivery by contacting Gonzalo directly here.
The USA:
Abrojo Gin is coming soon to the USA, stay tuned! For wholesale inquires, contact Skurnik Imports.
Abrojo Agave Gin
This is a great liquor for anyone who likes to try new and interesting flavors, mezcal lovers, and anyone who appreciates a good drink. This gin is best sipped straight, but would also be delicious in some refreshing cocktails.
Pin it for Later! Mexican Gin