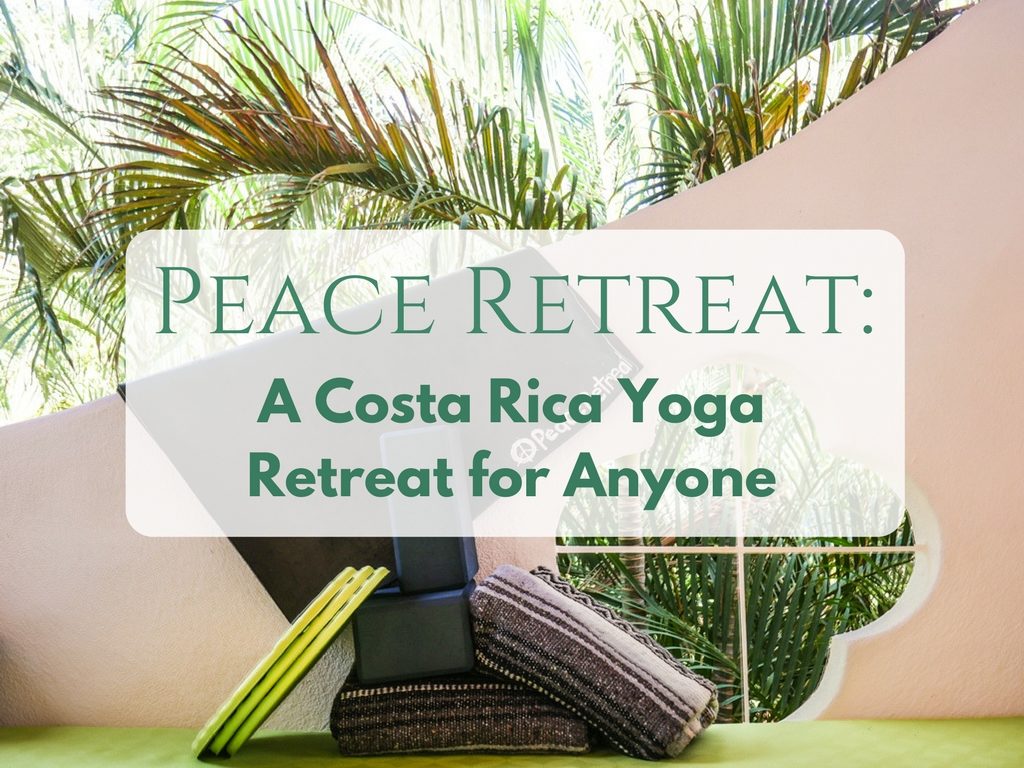 When I found Peace Retreat online, the first thing that I noticed was how flexible their programs were. I've wanted to try a yoga retreat for while, but was often turned off by high rates or specific dates that didn't work with my schedule. The great thing about this Costa Rica Yoga Retreat, is that you can choose any dates you'd like, as well as the length of time for your retreat.
Want to come during specific times you already have off work - no problem! Want to do a shorter retreat, and pair it with some travel in the rest of the country - sure! Seemed like such a refreshing concept to me.
So with a couple week break in my Oaxaca stay this summer, I decided to hop on a plane and head to the west coast of Costa Rica - attending my first yoga retreat at Peace Retreat.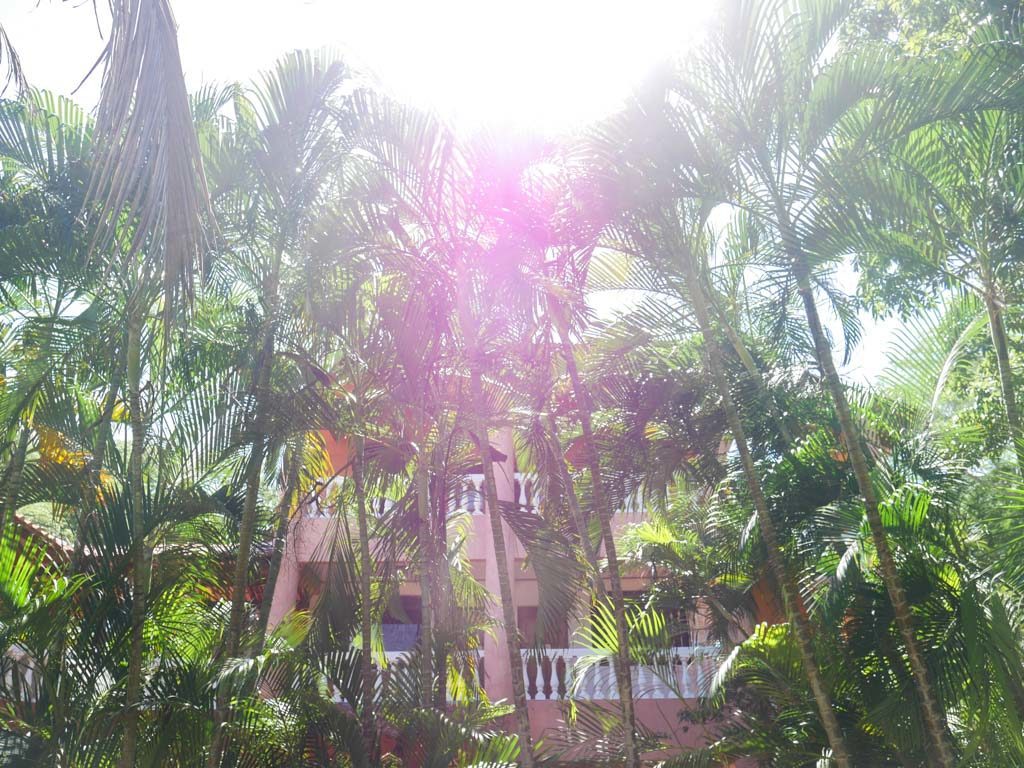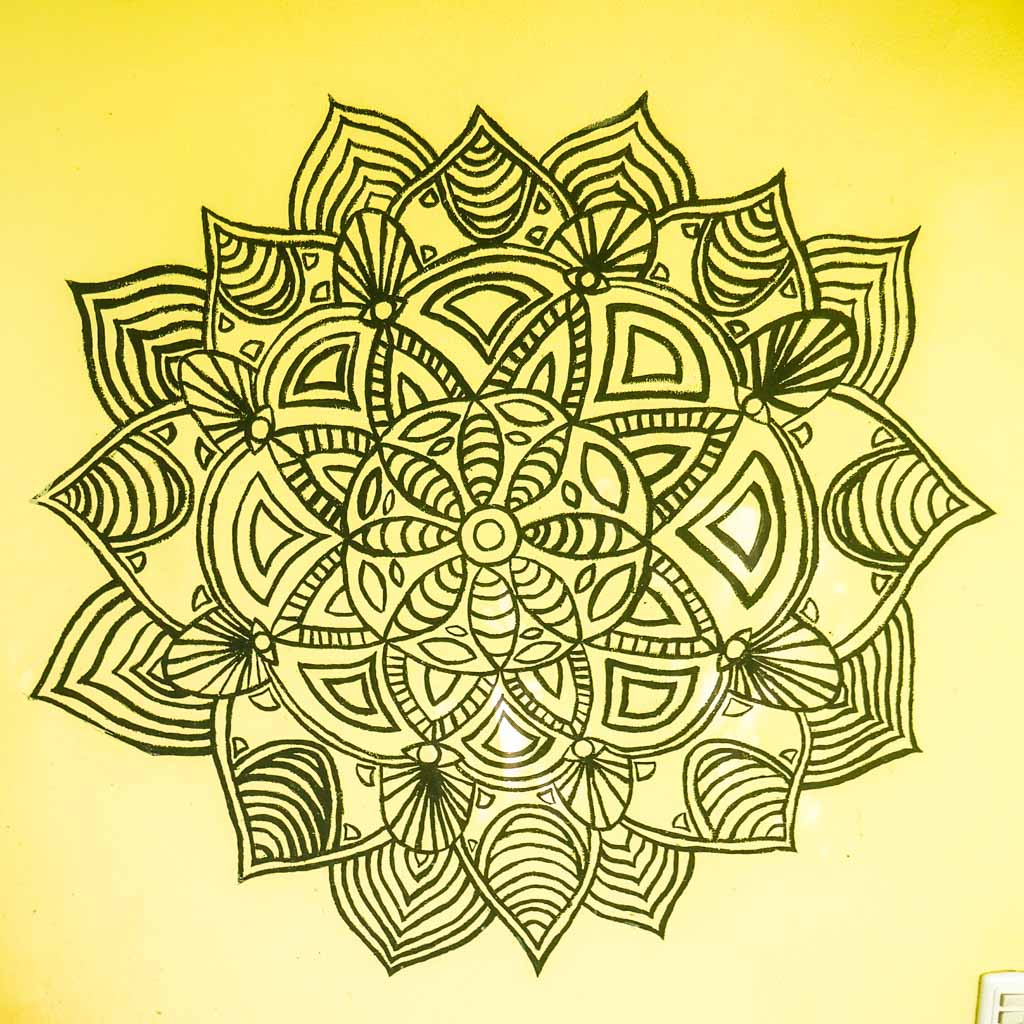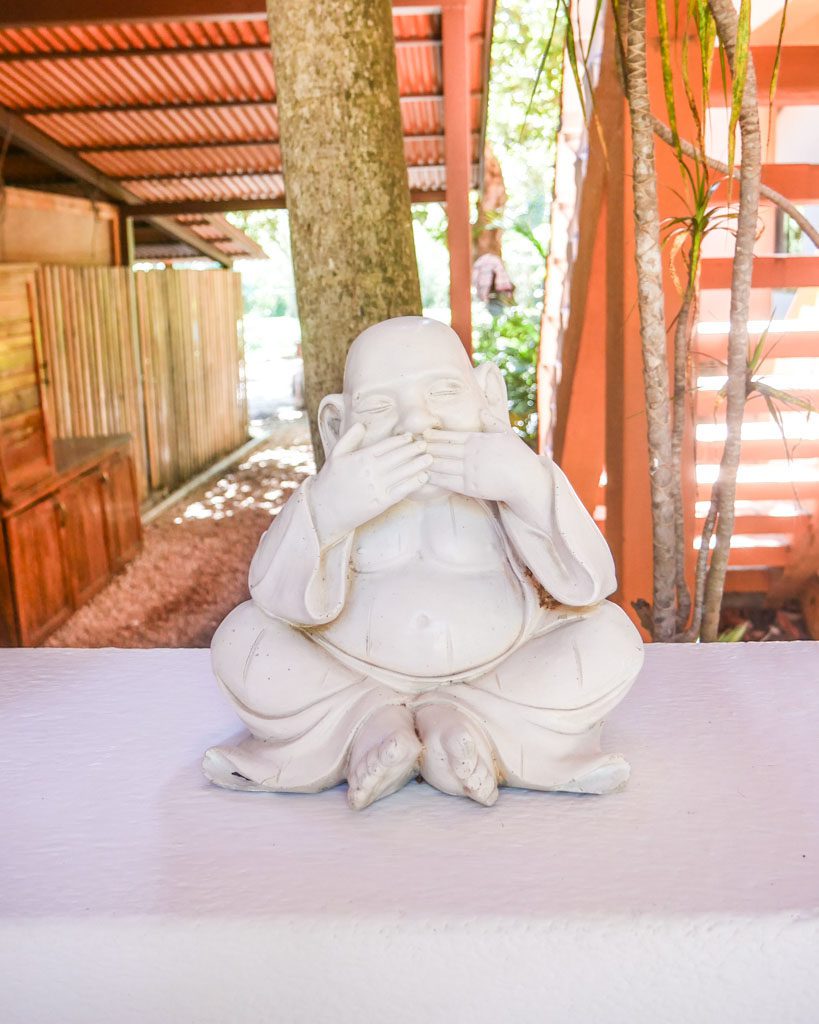 Peace Retreat, Costa Rica Yoga Retreat Features
Lush and Pretty Grounds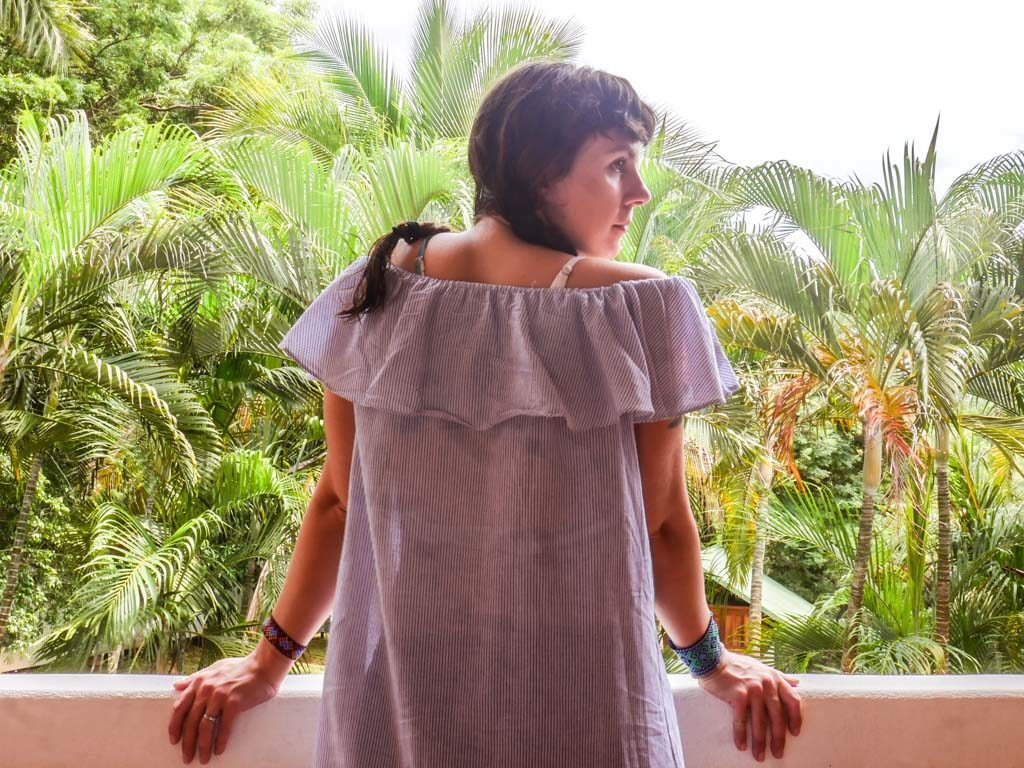 The setting for Peace Retreat is peaceful and lovely. And isn't that an important quality in a retreat?
The property is set back in the jungle, so it's secluded, quiet, and full of nature. Wake up to tropical bird calls, swaying palm leafs, and howler monkey roars (ok so it's not completely quiet - but I find the sounds of wildlife super interesting and peaceful). There's tons of room to spread out, wander, take walks, or take a dip in the pool.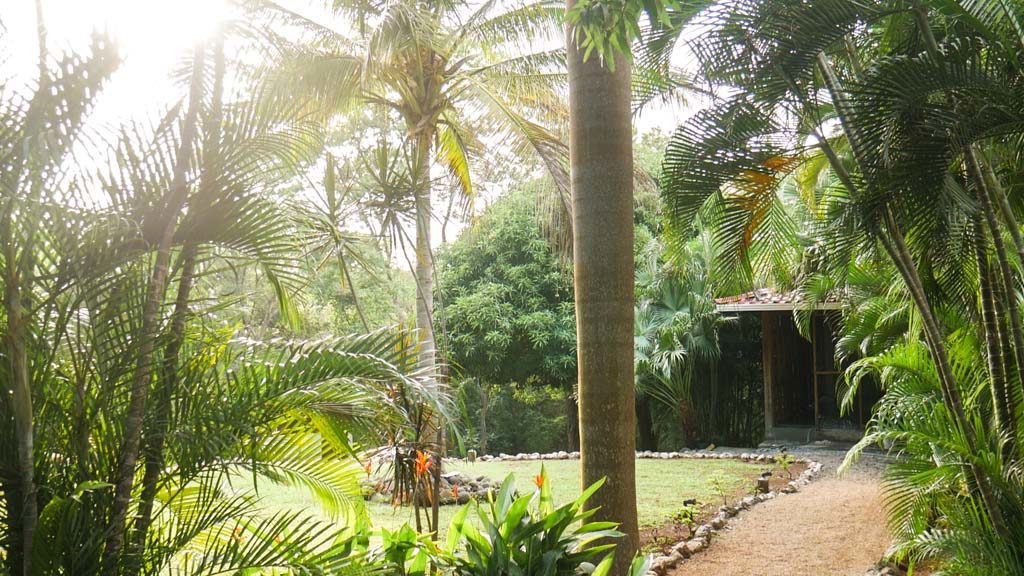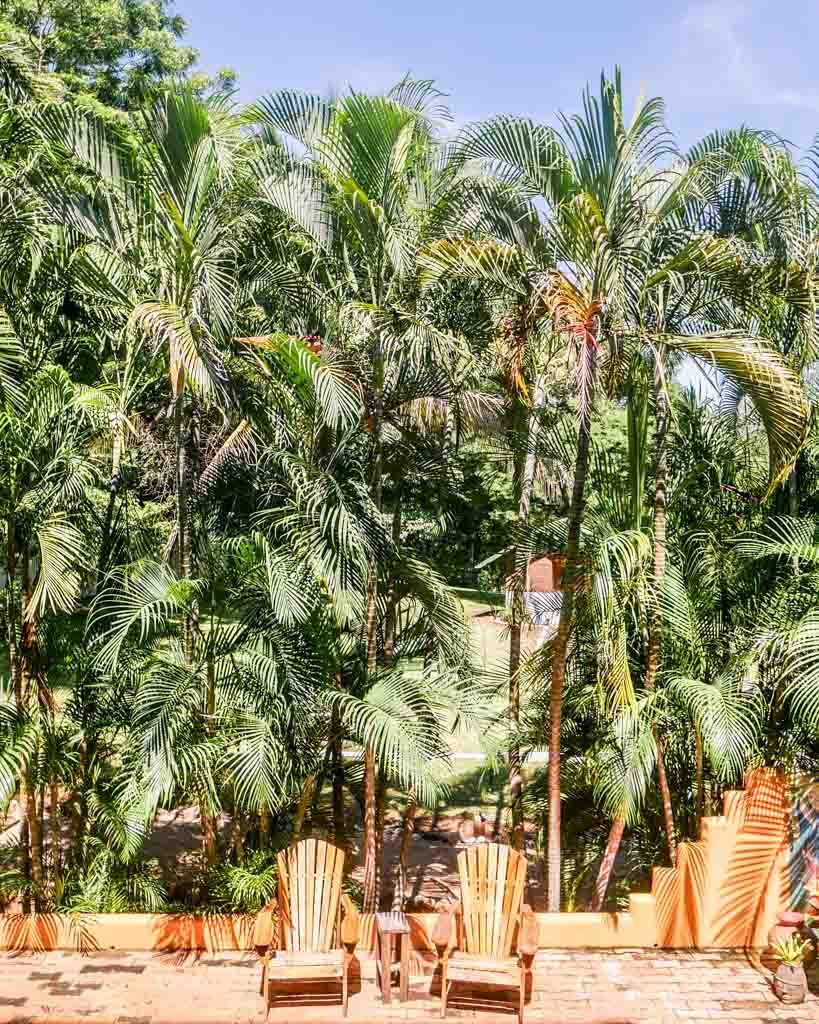 Tropical plants and palm trees line the grounds making you feel totally surrounded by greens at this Costa Rica yoga retreat.
The main building is well designed and painted a pretty soft pink. The jungle cabanas are spread out in the grounds and are really adorable - they're made from reforested teak wood.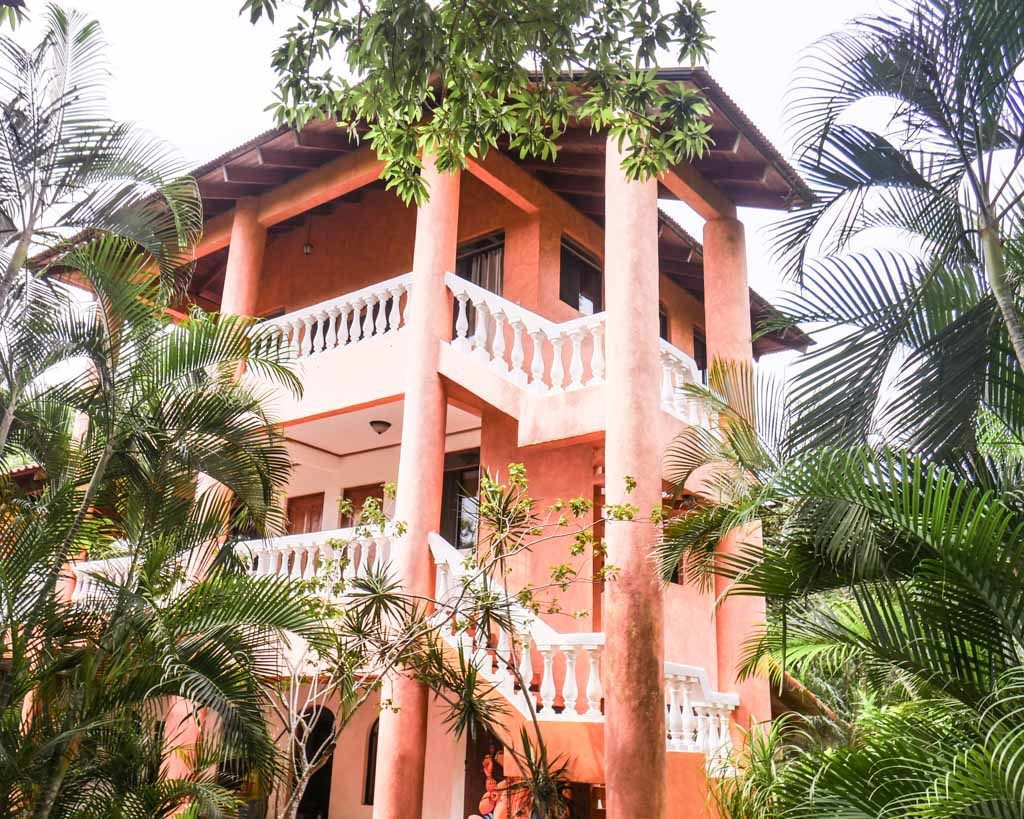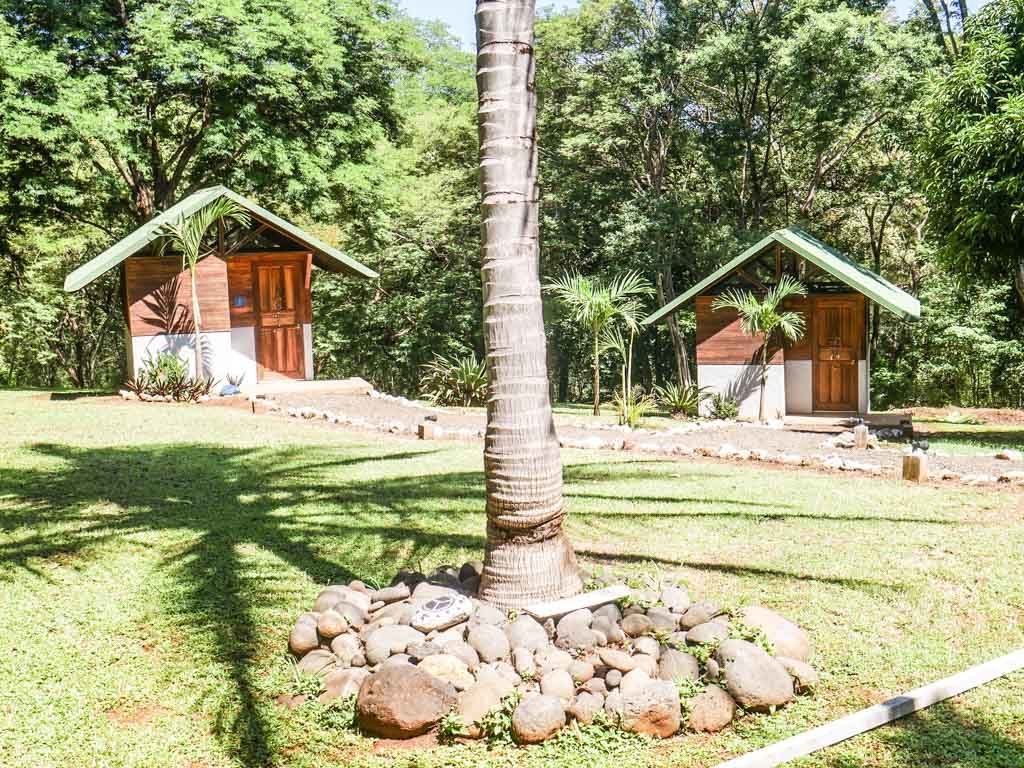 Peaceful Location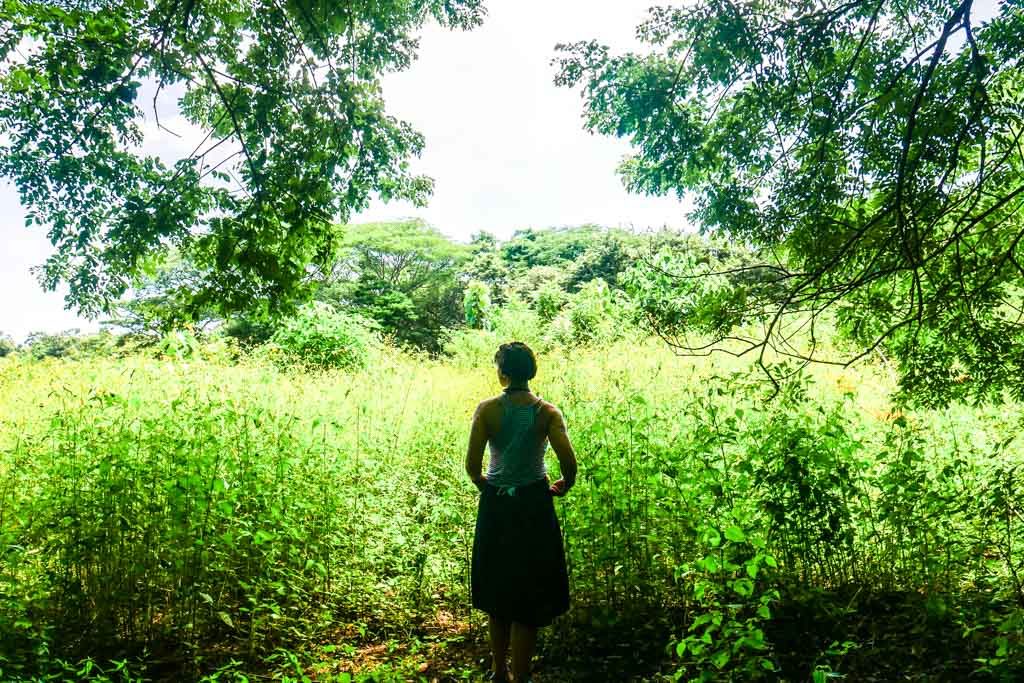 Peace Retreat is set back in the jungle about a 20 minute walk or a 5 minute drive to the beach of Playa Negra (and slightly less to the center of town).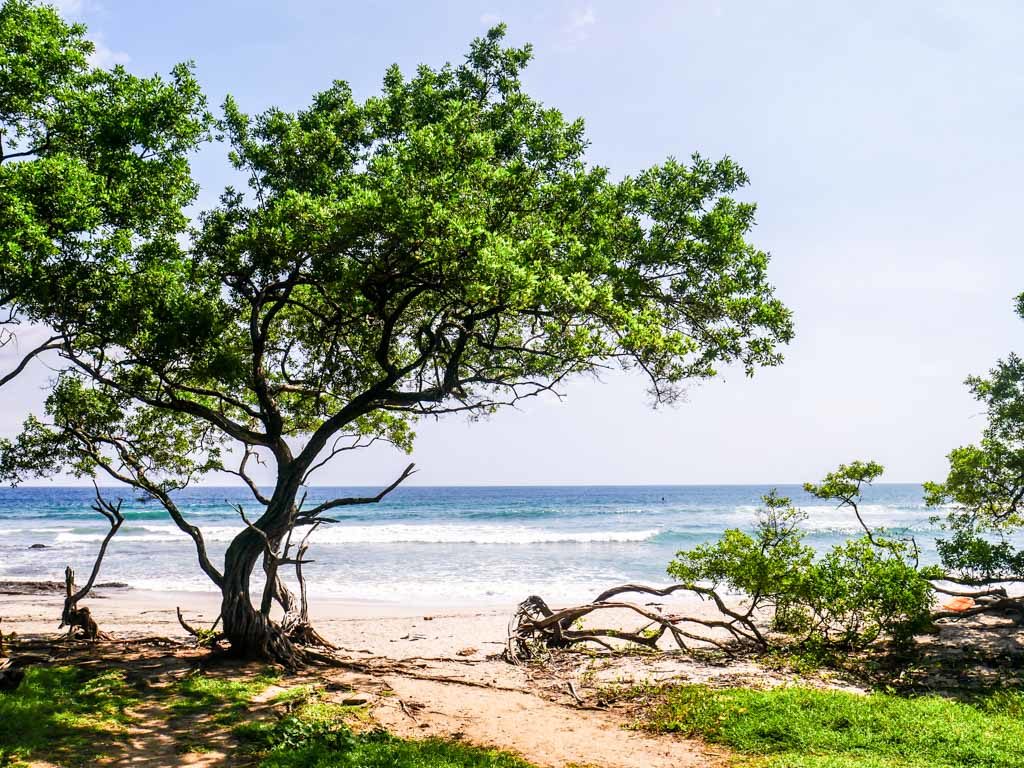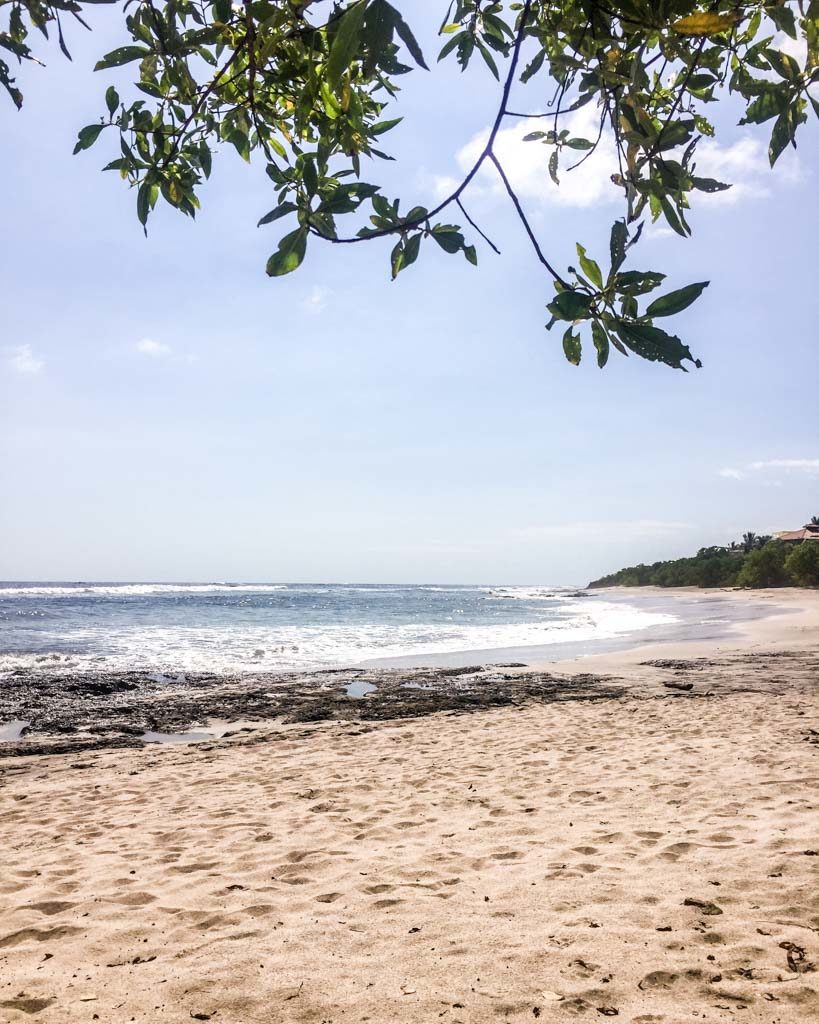 If you're on foot, you can either walk down to the road, and around to town. If you continue to the beach, the total trip is about 1 mile. They also have a jungle path that is well marked, and is a short cut. That cuts down your walking to about ¾ of a mile.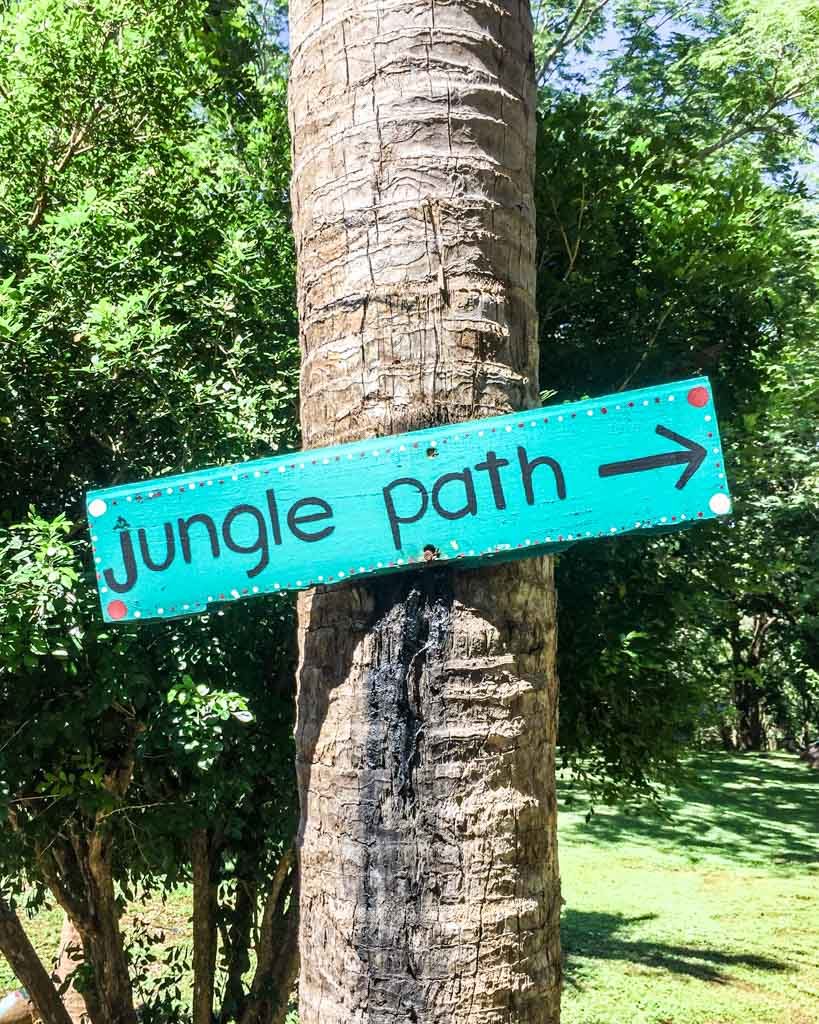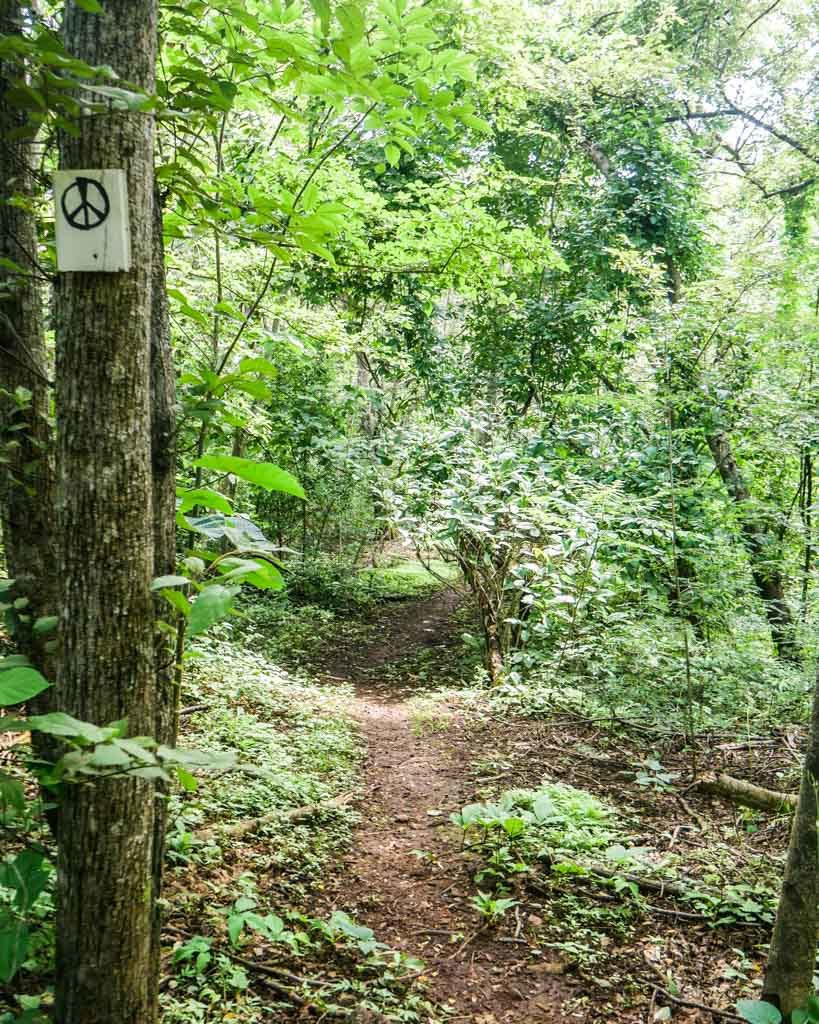 If you're planning to rent a car, you can get around easily - but do keep in mind that the roads are rough dirt roads here. 4 wheel drive will probably make your life easier.
If you're walking, you can still easily get around - just be prepared that you will do a fair share of walking. I walked everywhere, and had no problems - but I'm active and enjoy walking. Since it was rainy season, I always tried to remember to keep a rain jacket and a flashlight with me - especially in the afternoon/evenings.
At night it is very dark, so be sure to keep your flashlight and/or phone charged up. But unlike many other places in Latin America, we were told it was completely safe to walk around here after dark. And it did feel safe, very quiet and very friendly. I'd still exercise good common sense - definitely wouldn't wander around suuuper late or drunk, but it does seem to be quite a safe town.
One other thing to keep in mind is that this is a very tiny town with only a handful of restaurants. Don't expect to find a lot of nightlife or parties here. This is truly a tranquilo surfing town. I thought it was a great setting for a yoga retreat - less distractions so I could focus on healthy living, getting to bed early, and time in nature.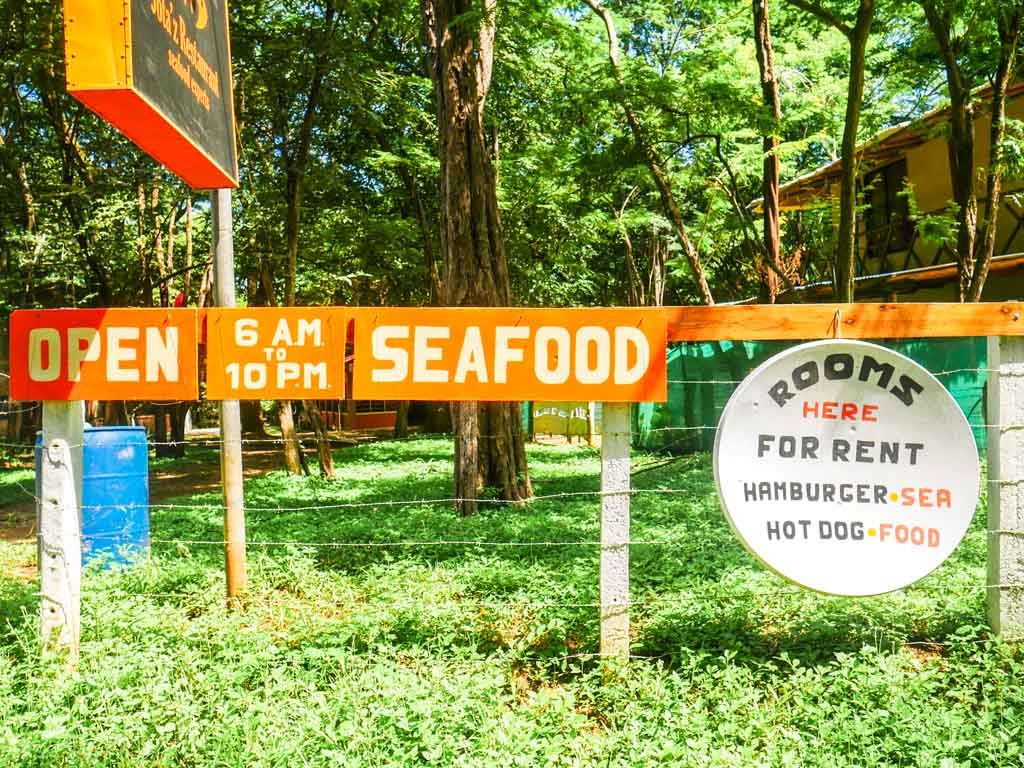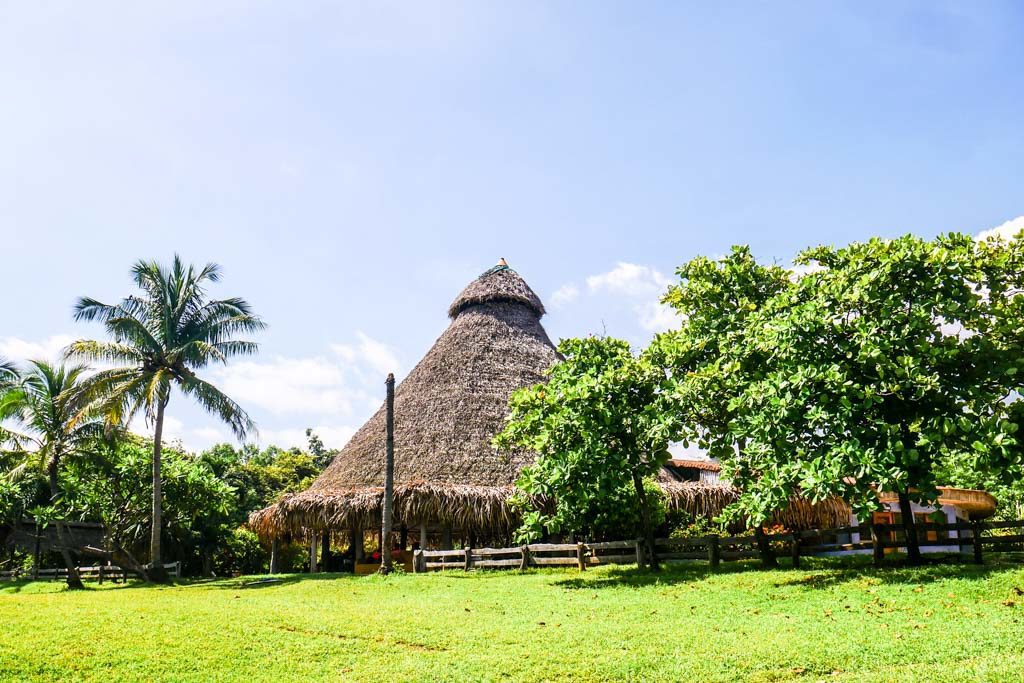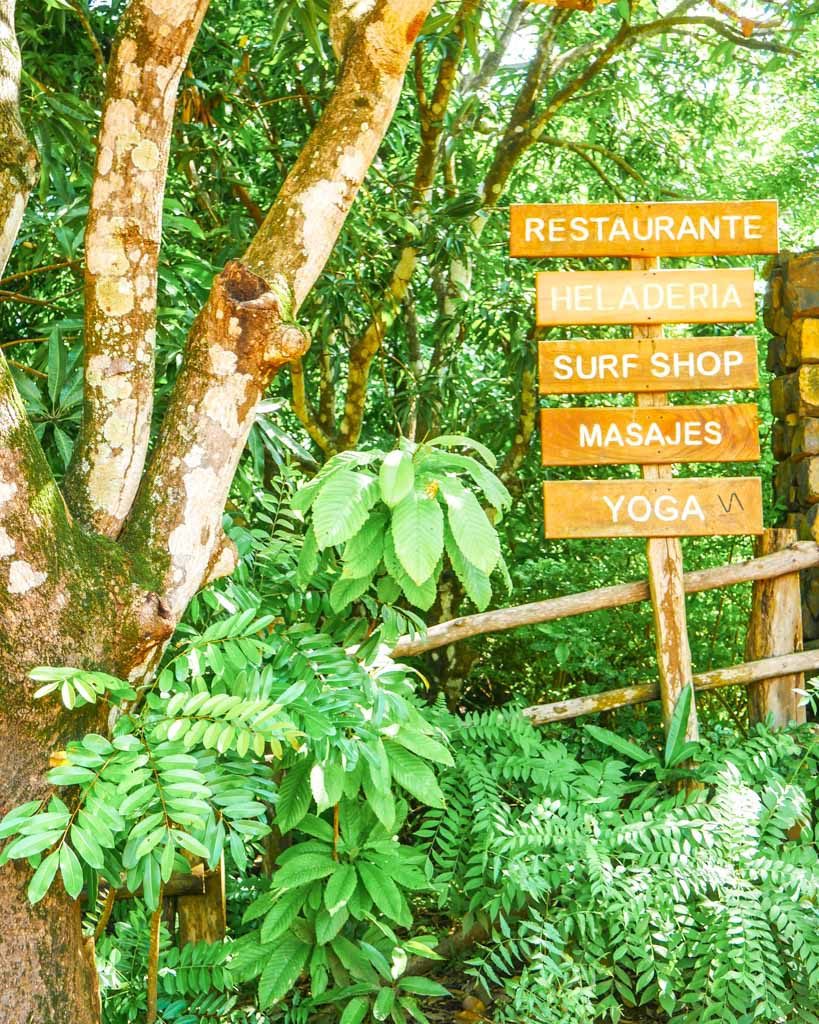 Flexible, Build-Your-Own Costa Rica Yoga Retreat Options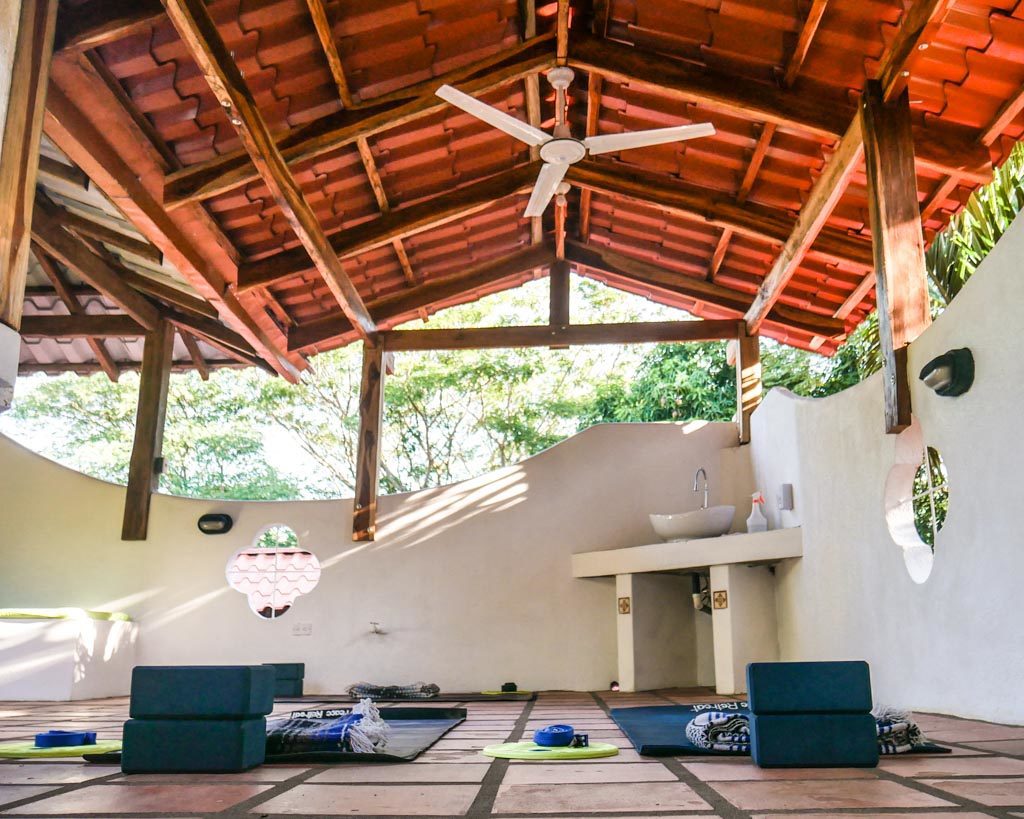 As I mentioned before, this was my favorite and the most unique feature of Peace Retreat. I hadn't ever found a retreat before that allowed you to choose your own dates and length of retreat, but this Costa Rica Yoga Retreat allows for complete flexibility.
They offer 5 or 7 day yoga retreat packages. These include twice daily yoga, a healthy and fresh breakfast, and a pickup shuttle from the airport.
They also offer upgraded versions of the packages above, but with 3 adventure activities included - such as SUP (stand up paddleboard), hiking, horseback riding, mountain biking, snorkeling, zip lining, or surf lessons.
The one thing you want to keep in mind, if you are building your own yoga package, is that there may or may not be a lot of other people in attendance. This can be a good or bad thing depending on what you are looking for. Consider the season - November to April is high season, so will likely have more people in attendance. May - October is rainy season, so it will likely be much quieter. My retreat was during the middle of low season - in July - so it was very quiet, my friend and I were the only people in attendance. This made for a very peaceful stay, and we received a lot of one on one attention from the instructors and staff. On the other hand, if you're looking for a lot of social interaction, you might want to time your visit for high season.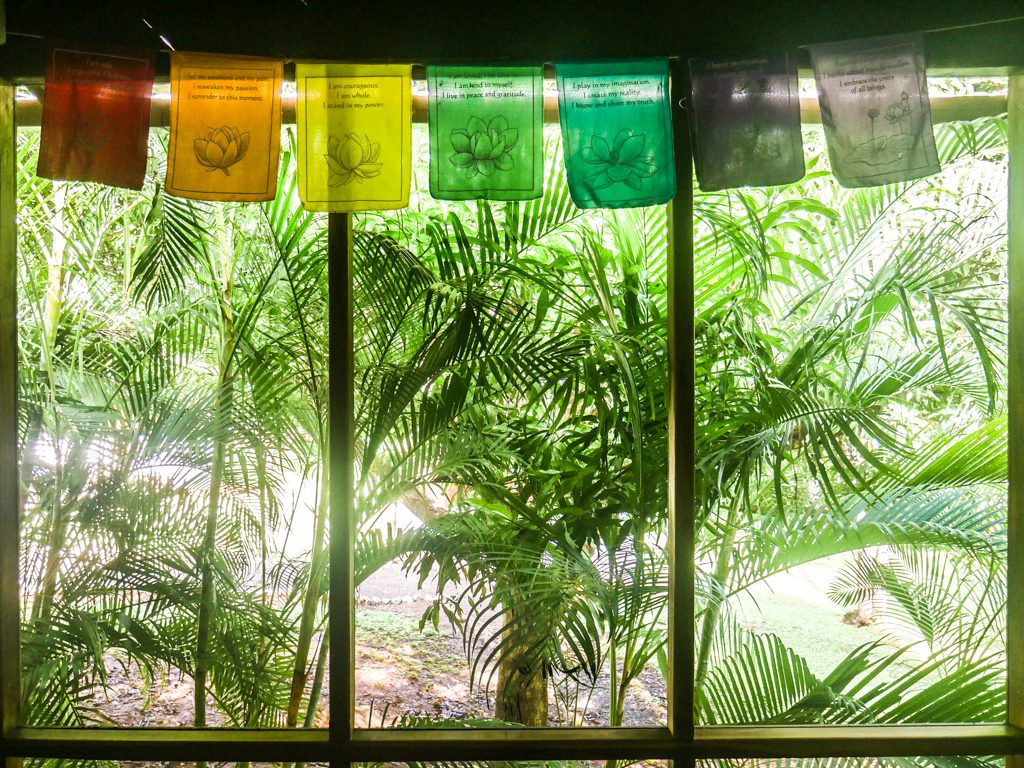 They also offer a 30 day program if you want to really immerse yourself here.
Beyond these standard packages, they occasionally have special retreats throughout the year with fixed dates. Check their featured retreats page for a listing.
The only caveat to their super flexible booking options is that they occasionally host private retreats. Check their calendar page to double check if the dates you are interested in are open.
Affordable Price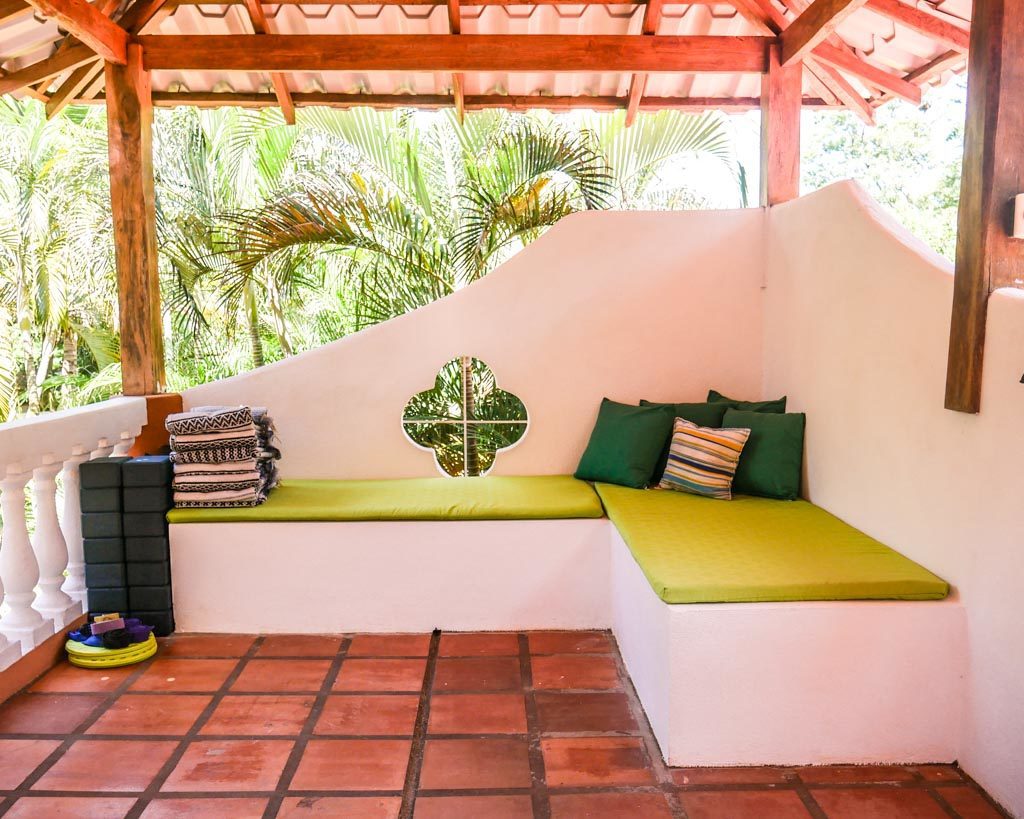 Another thing that I noticed about Peace Retreat right away, was their affordable pricing. I've seen many other retreats that charge several thousand dollars for their programs. If you don't have a lot of disposable income, this can feel out of reach.

Peace Retreats standard packages range from $560-760 for a 5 day retreat and $785-1085 for a 7 day retreat.
The price range depends on the room you choose. They offer cute little jungle cabanas made from reforested wood that make use of a community bathroom.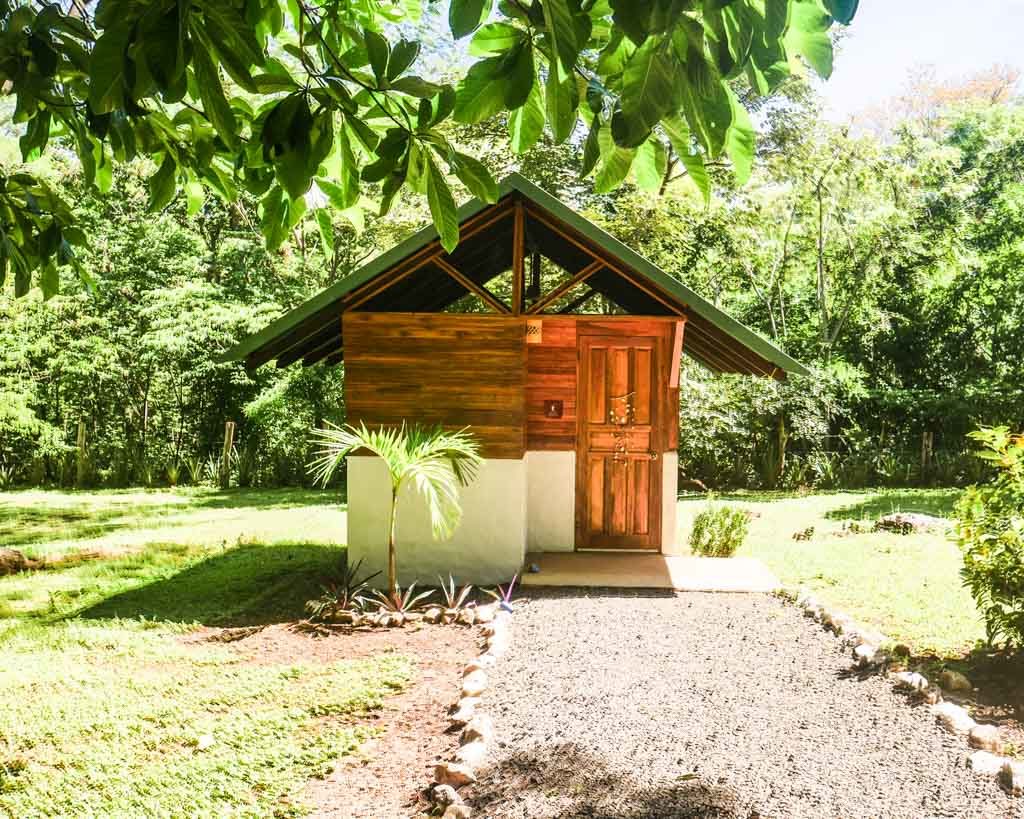 The second option is the Casa Yoga rooms that are located in the main building. This is where I stayed and I found them very comfortable and spacious. They each have their own private bathroom.
The last option is the Samadhi Suite which is located in the entire 3rd floor of the main building. This spacious suite includes a private kitchen and a private roof terrace.
Comfy Rooms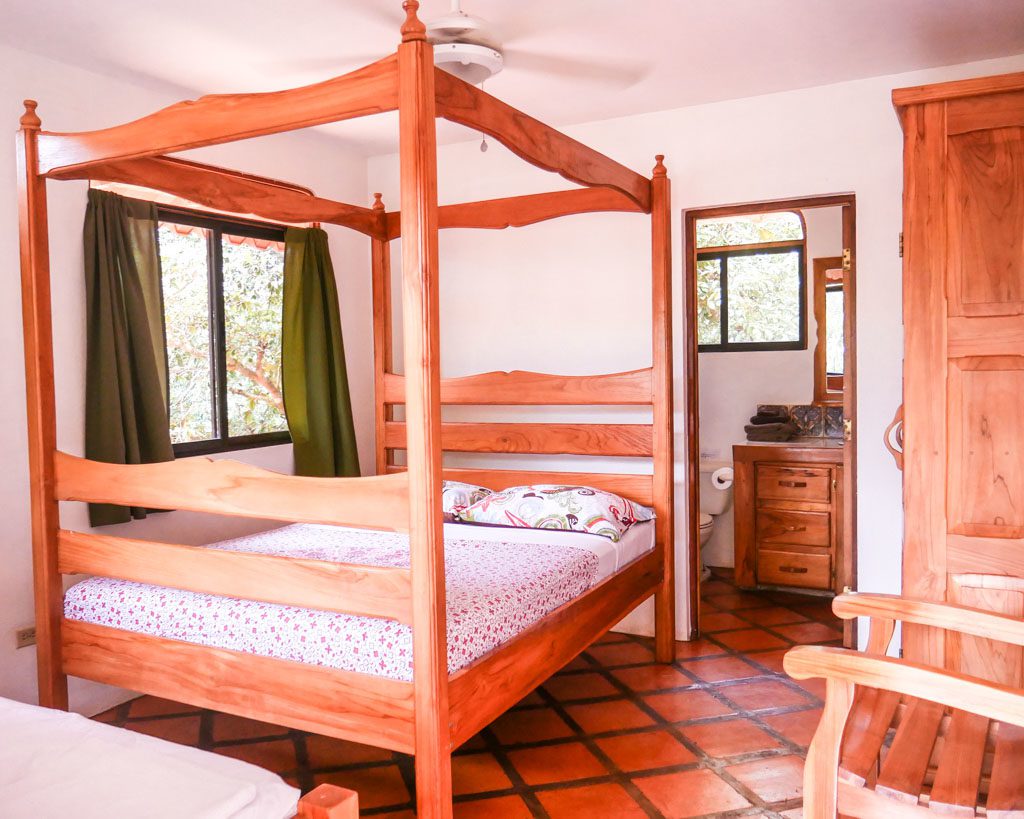 As I mentioned, I stayed in Casa Yoga, specifically the Shanti room. It was a pretty spacious room - I had a double bed, plus a single bed all to myself.
The room had plenty of furniture to make it feel comfortable - a wardrobe, and a chair. And windows surrounded both outside walls, letting in lots of light.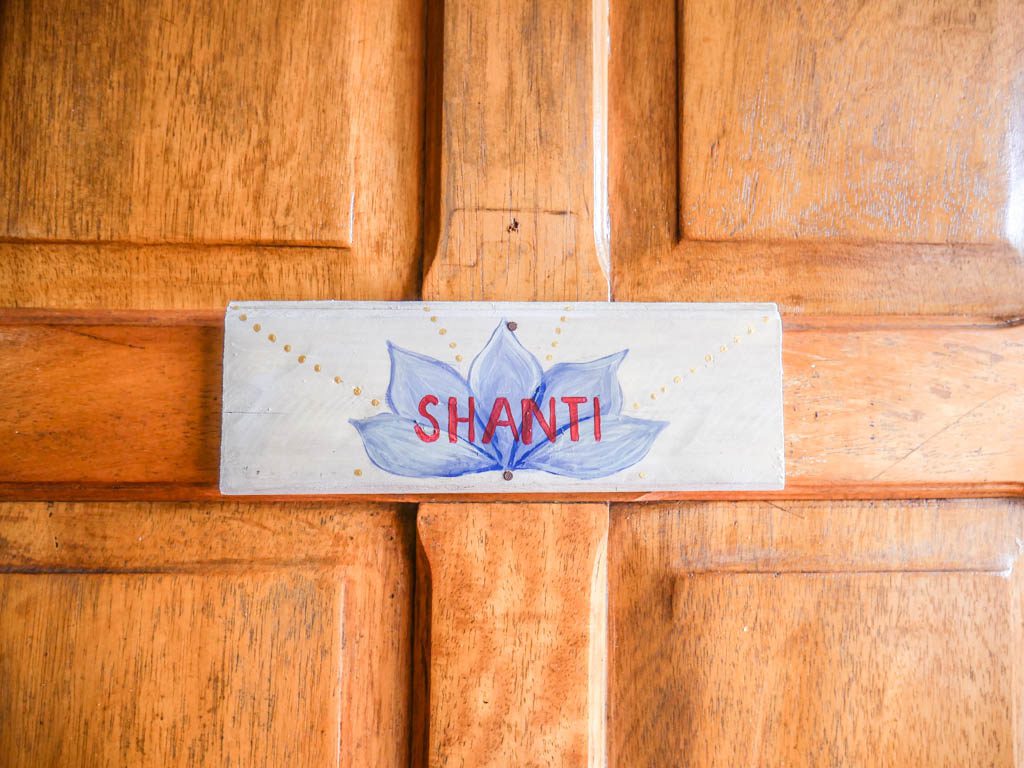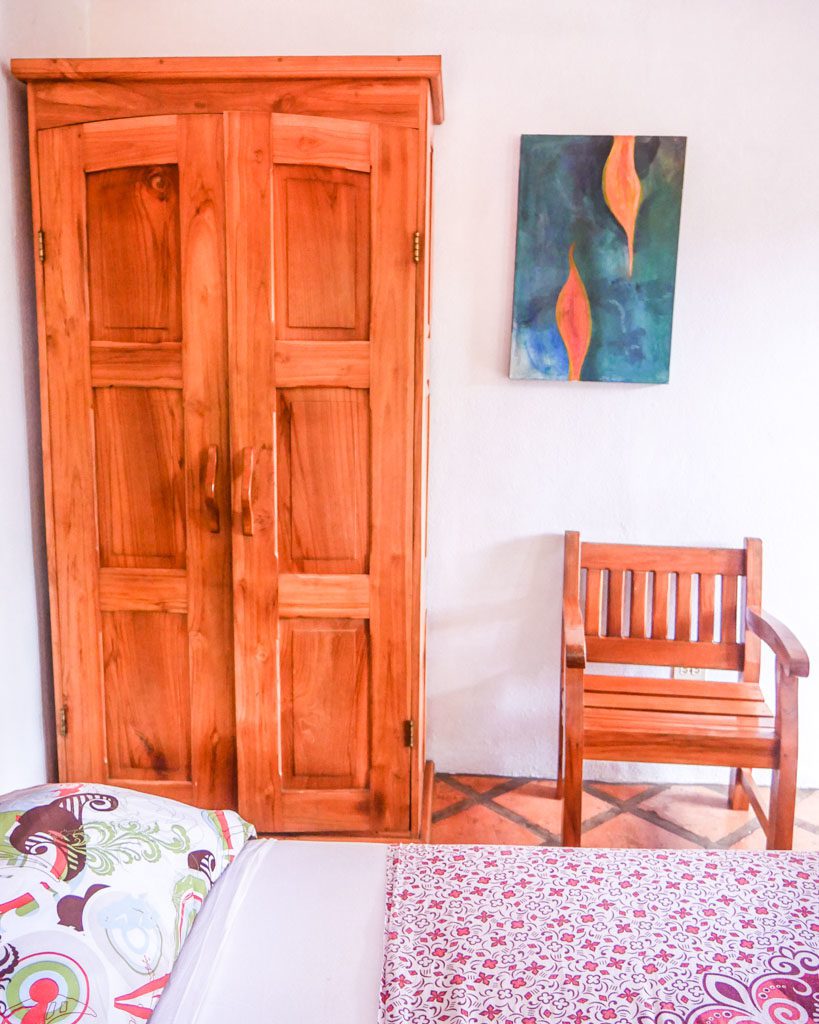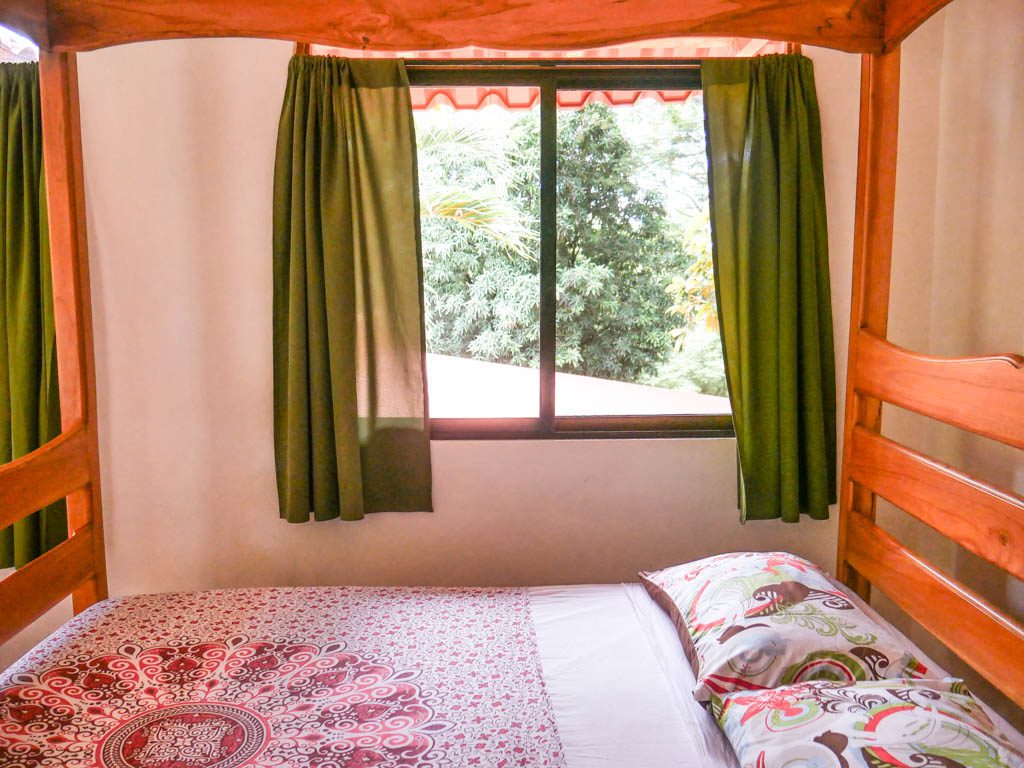 The private bathroom was large including a sink with a huge counter (I HATE when hotels have tiny or even no counter to put your toiletries), a toilet, and a large shower.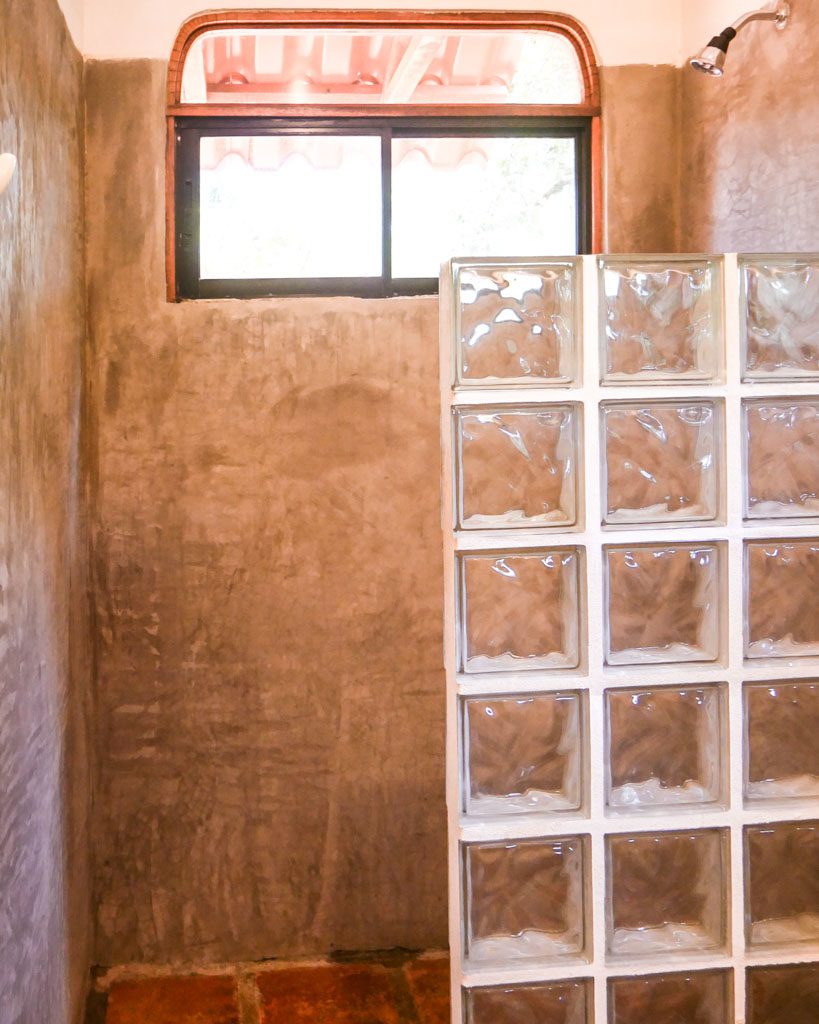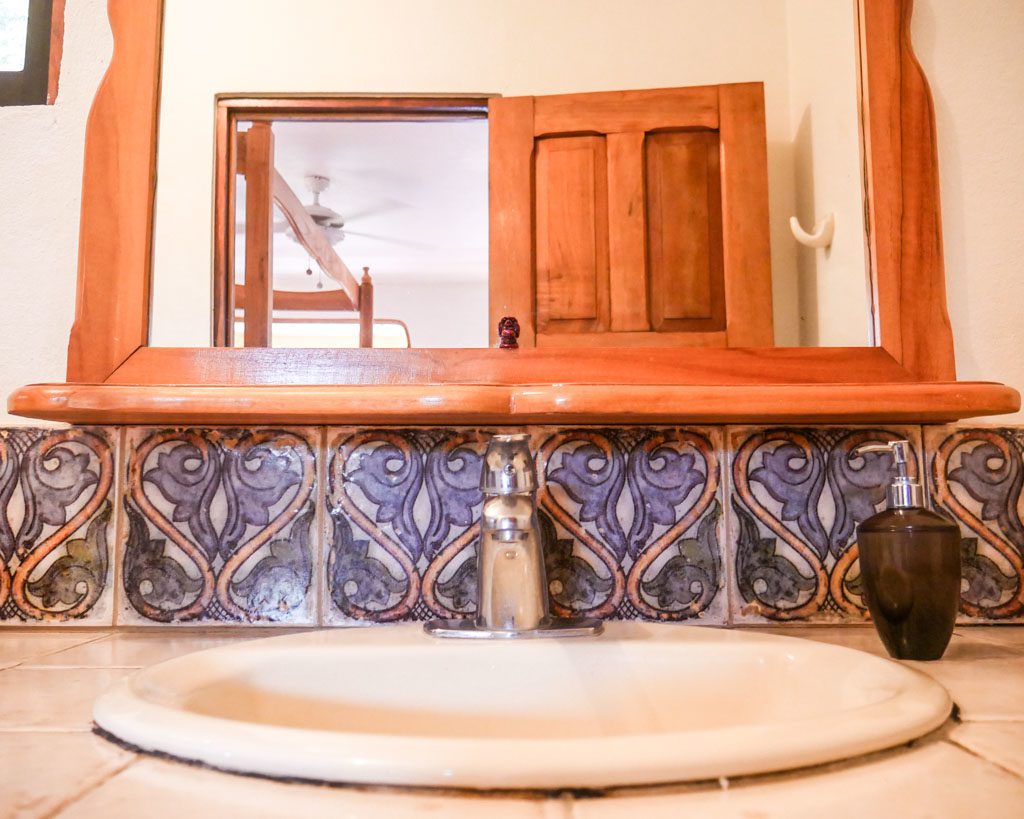 I always had hot water when I showered, though I rarely wanted it in the humid jungle.
Just be sure to bring your own toiletries, as they aren't provided.
The Pool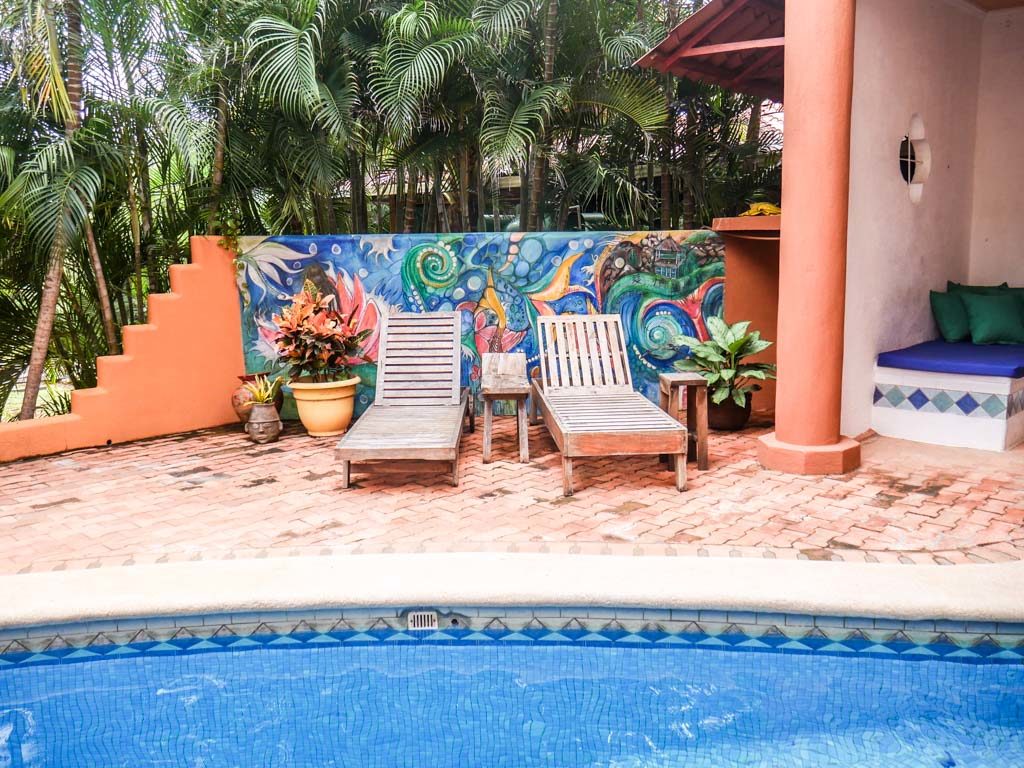 The pool, located just outside the main building was pretty, and a great place to take a dip. It has a waterfall with a colorful mural, plenty of chairs to sun or relax. My favorite part about the pool is that it gets quite deep on the one end. I always appreciate that, so you can get in a proper swim.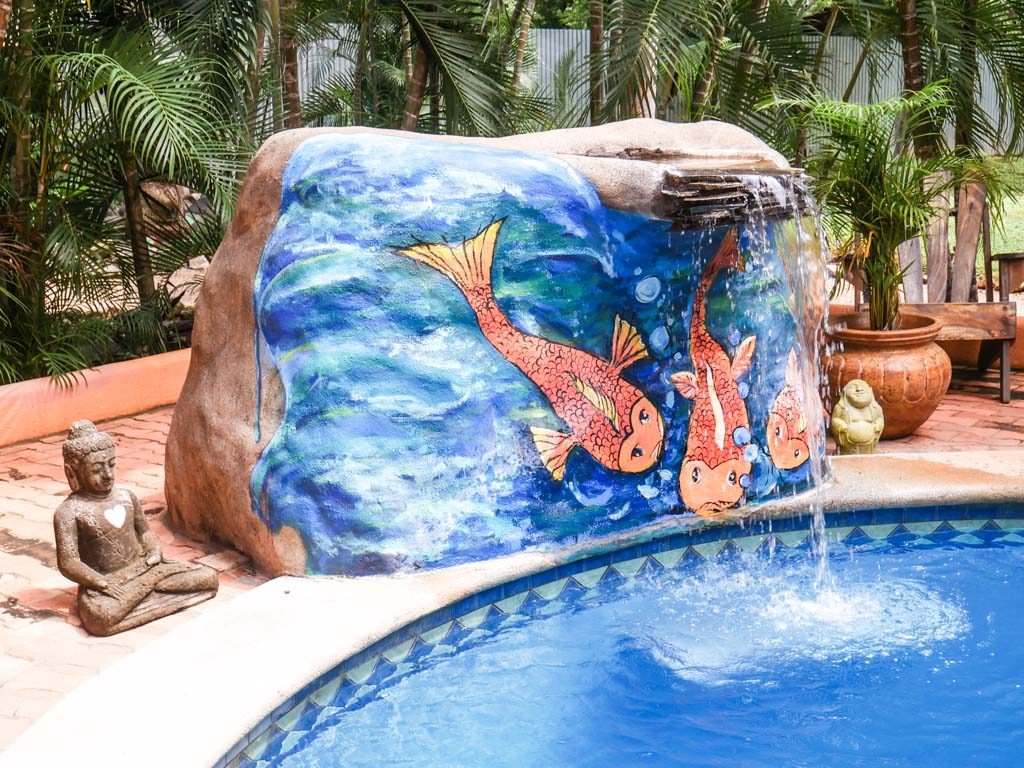 The Twice Daily Yoga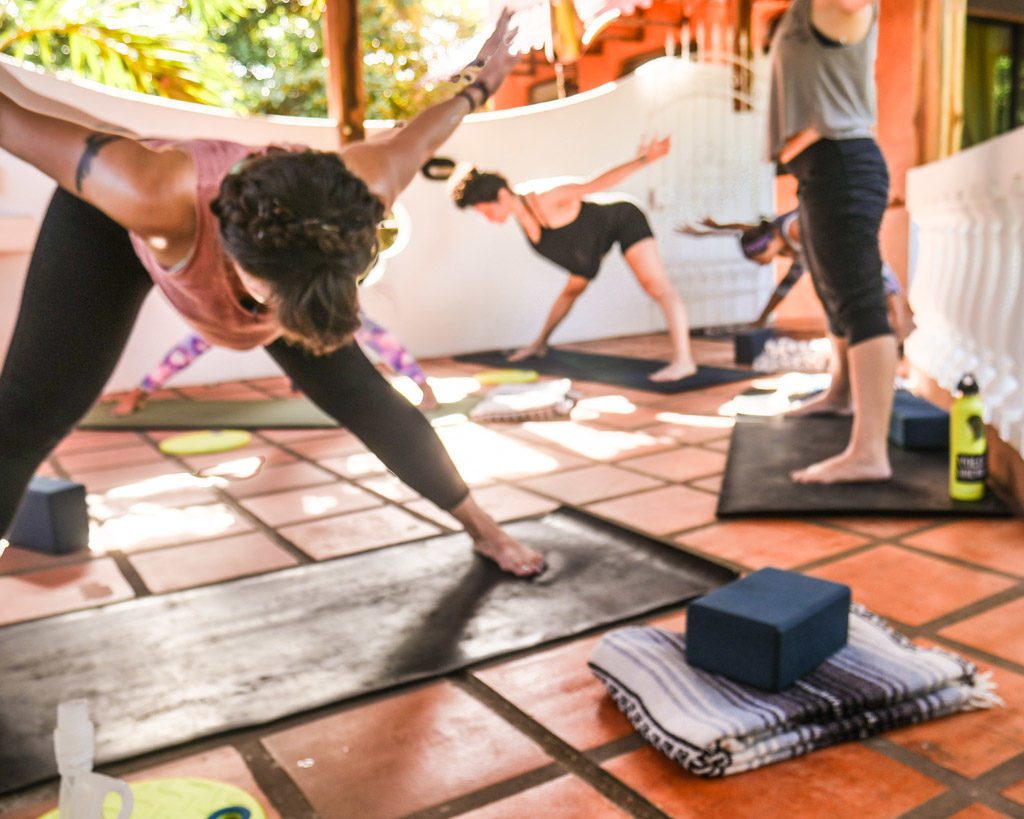 I'd never done yoga twice a day (always finding it hard to find time or remember to fit it in even once), so I was excited to see how it would feel to practice in the morning and evening at this Costa Rica yoga retreat.
The morning yoga classes are very energetic and challenging. I enjoyed getting up, and working hard on my strength and balance as the sun rose in the sky.
The evening classes are restorative. These were mostly a series of long, slow stretches. These really felt like they were helping my sore muscles heal and loosen any tightness from the morning's yoga.
After the morning yoga, I felt energized and excited to take on the day.
After the evening yoga, I felt peaceful, relaxed, centered.
The Yoga Teachers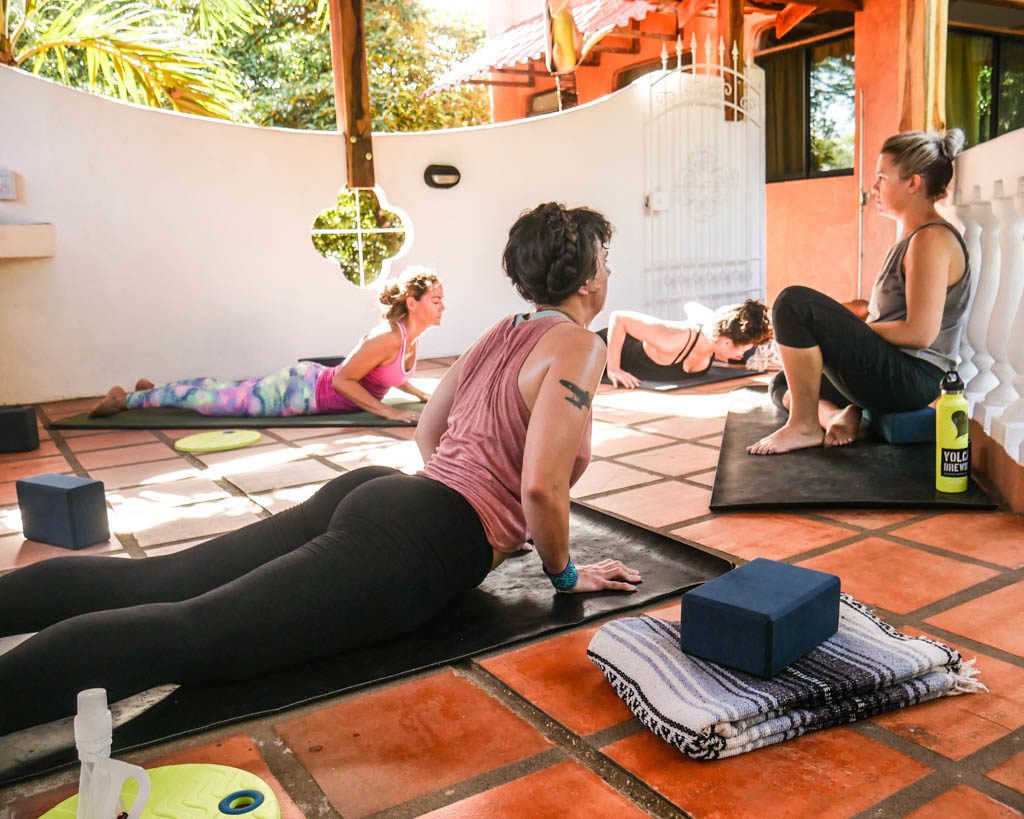 Another thing I loved about this Costa Rica yoga retreat, is that they usually have a variety of teachers rotating in on the classes. I always think I learn at least one new thing from a new yoga teacher - whether it's a subtle difference in the way they describe how my form should be, or the physical adjustments they make in my pose, or the ideas and viewpoints they share on yoga at the beginning or end of the class.
During our time at Peace Retreat, we had 3 different teachers. They all had very different styles and brought different things to the table. It made for a fun variety in routines and inward spiritual work.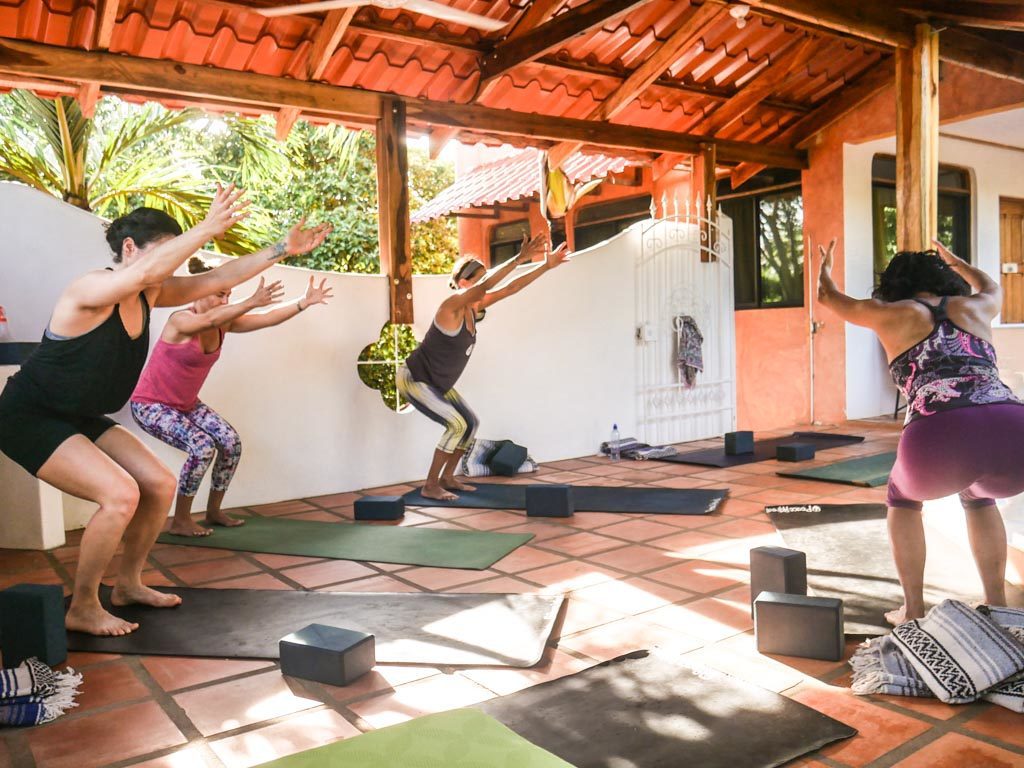 We also had a lot of interaction with the teachers and often had them ask us specific questions about how we were feeling and what we wanted out of the process. Since it was slow season, and our group was often very small, this made for a very intimate and specialized atmosphere.
High Quality Yoga Equipment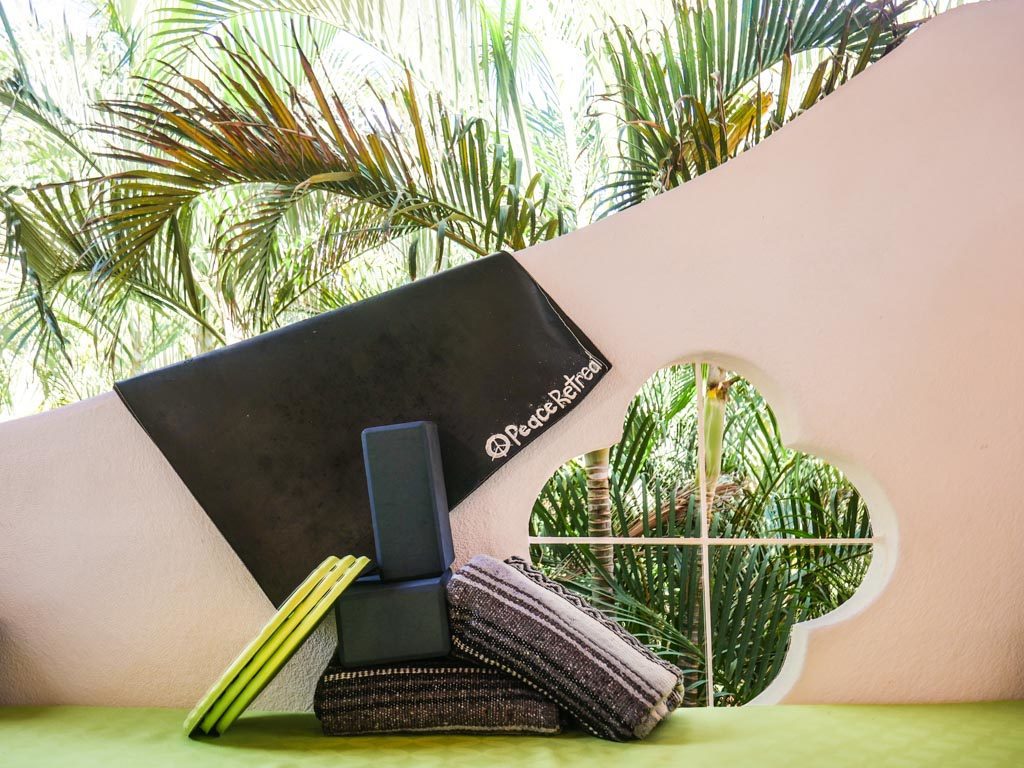 Peace Retreat is stocked with high quality yoga equipment for your use. Their mats are super thick, comfy, and durable. I never noticed any discomfort when doing poses on my knees. Such a far cry from my super thin mat I travel with!
They also have lots of blocks, circular pads, straps, and blankets. You don't need to bring any yoga equipment with you which is helpful since it's such a pain to fly with.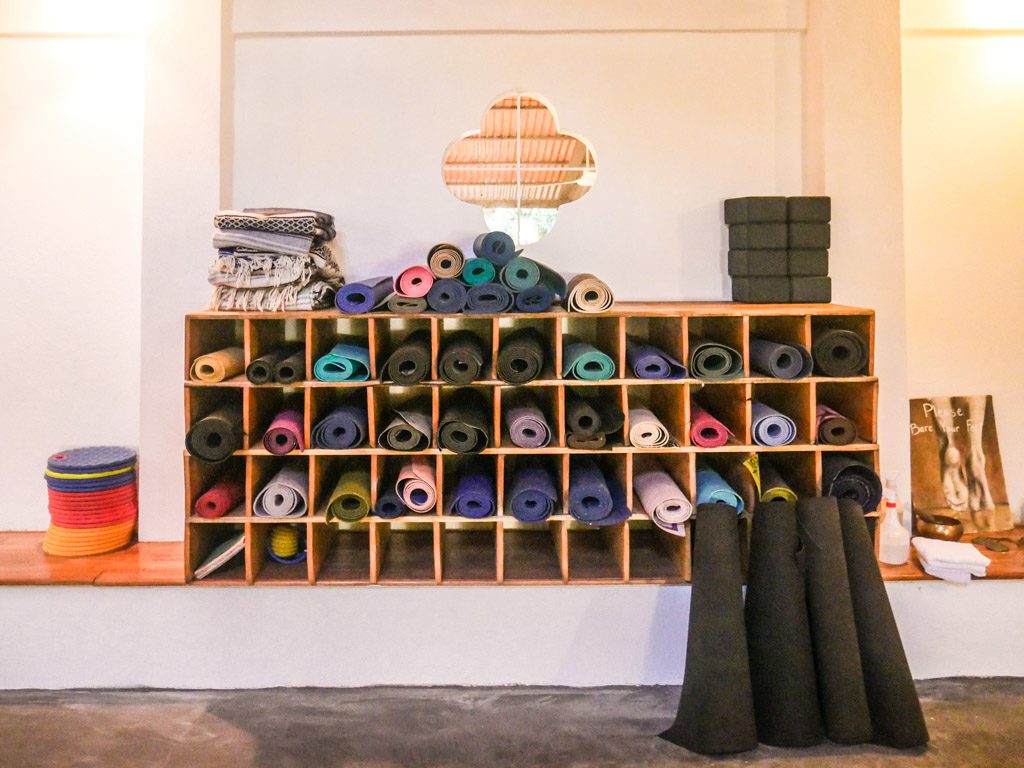 Warm and Helpful Staff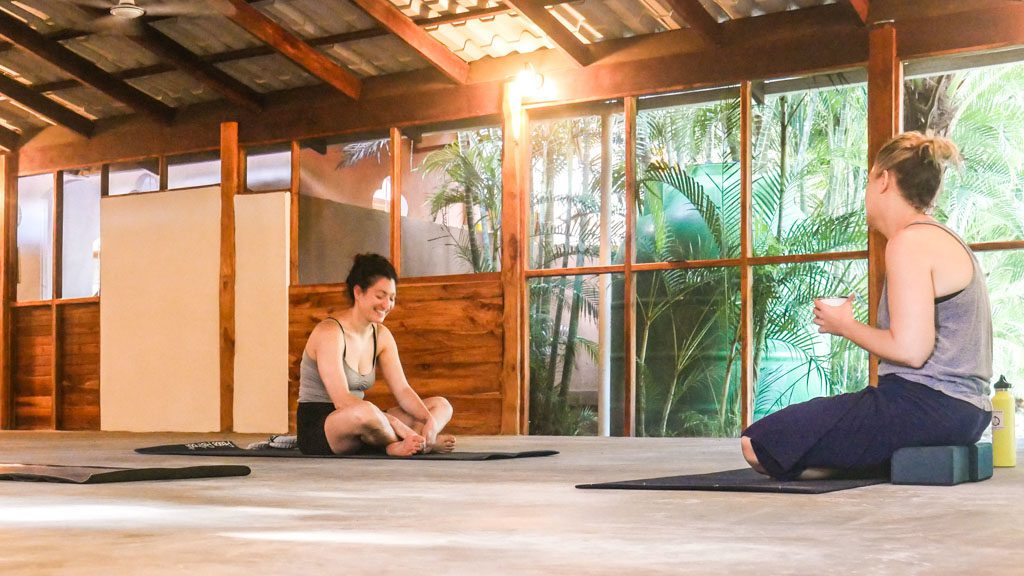 Every staff member I interacted with was so warm and helpful throughout my stay. As I mentioned, it was off season, so we were the only guests at the time. This gave us tons of undivided attention. But I'd imagine that you would still receive the same help and warmth at any time of the year.
On arrival, Nancy, the manager, welcomed us to our rooms, and then walked us through all the things we should know about the Costa Rica yoga retreat, as well as the town, safety, wildlife, etc. She emailed us a welcome document that detailed out everything we'd need to know. She also touched on all the activities and tours that were available to us, so that we could get planning right away, or keep in mind what our options were.
The Costa Rica yoga retreat staff is also the same yoga teachers you'll likely be interacting with everyday. This meant that by the end of our 5 day retreat, I felt like I'd gotten to know them well, and spent some important time with them working on my physical and mental well being.
Great Healthy Breakfasts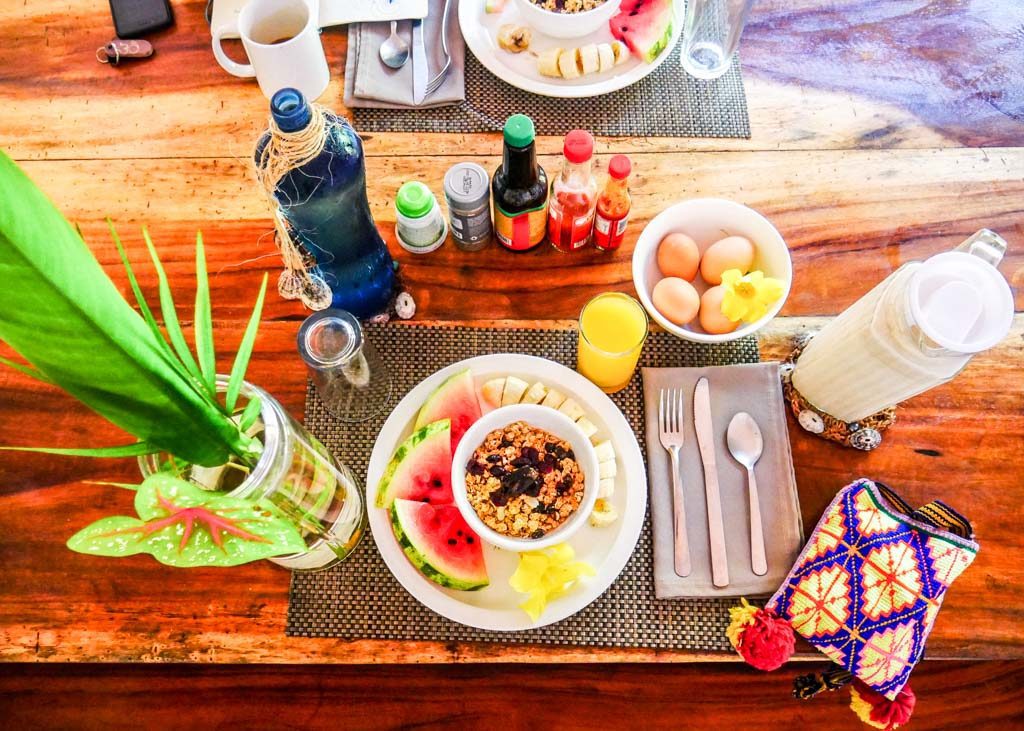 The yoga package includes fresh breakfast every day. We had four breakfasts, and everyday they were different, healthy, and made fresh for us while we did our morning yoga.
After finishing yoga, we'd come downstairs and be met with a feast of whole foods. Some mornings it was scrambled eggs with fresh veggies, avocado, and toast, others it was oatmeal with nuts and raisins, or french toast made from whole grain toast. But my favorite was the fresh and delicious chia pudding. Yum!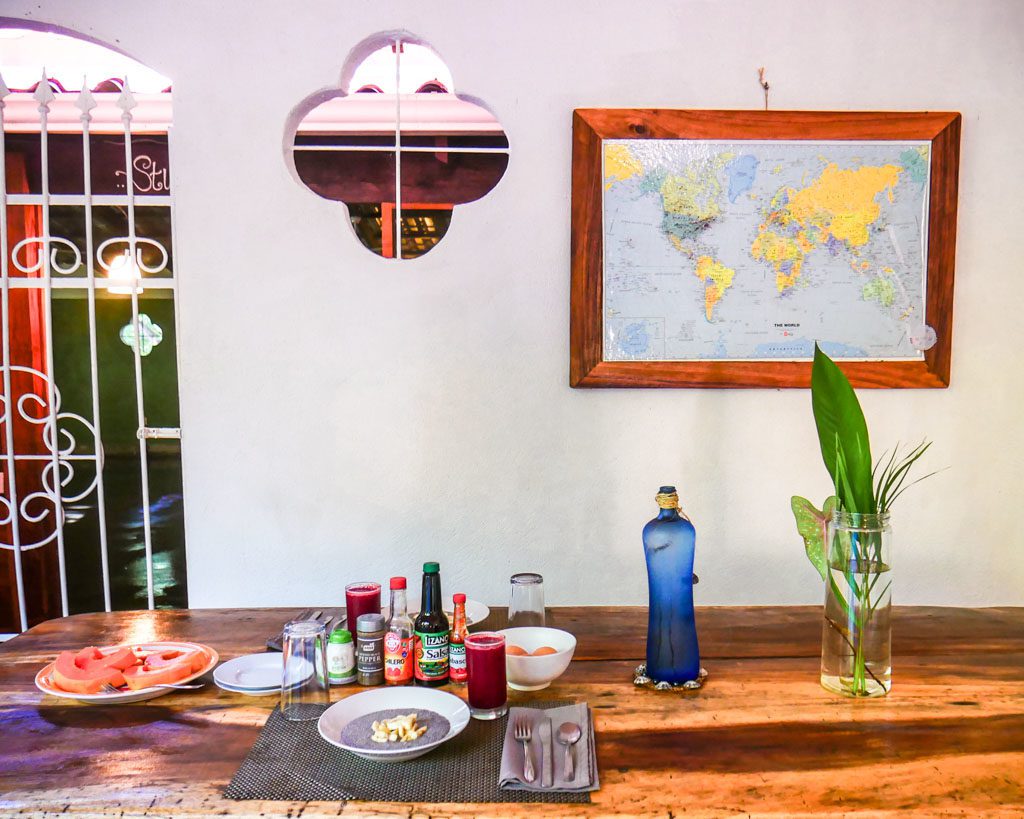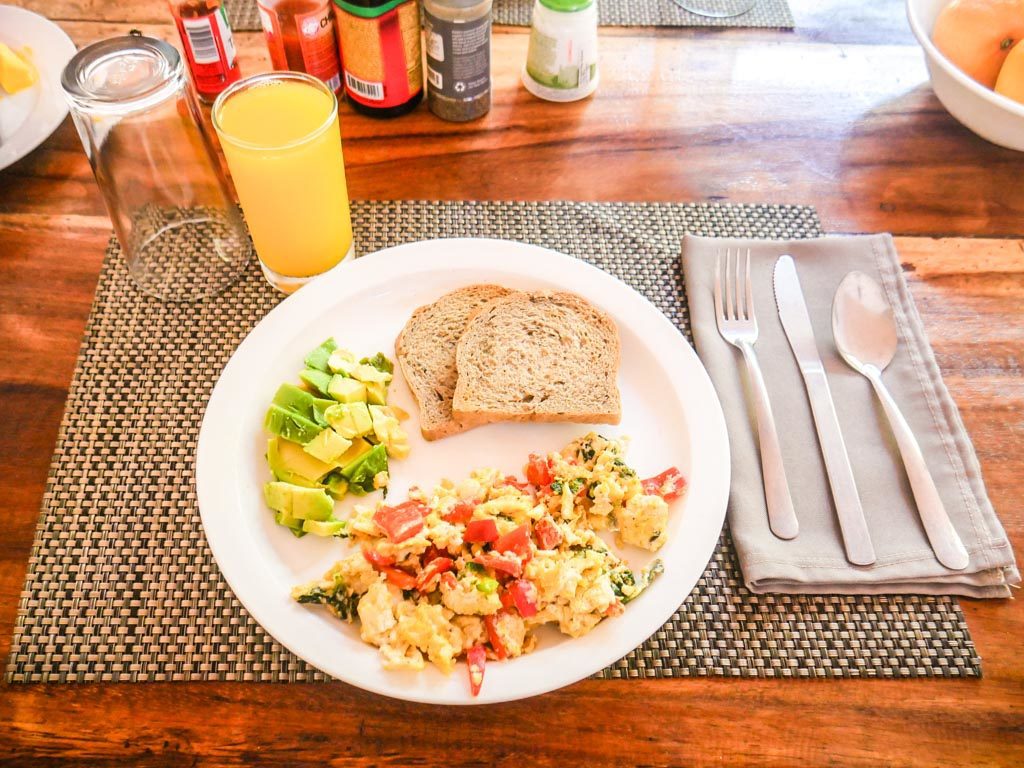 Breakfast were always served with a side of fresh local fruit (like papaya or bananas), a fresh juice (the beet and ginger juice was my fav!), local coffee, and usually hard boiled eggs.
They also have a community kitchen for guests use. So nice to have access to a refrigerator and stove for leftovers, snacks or some cooking.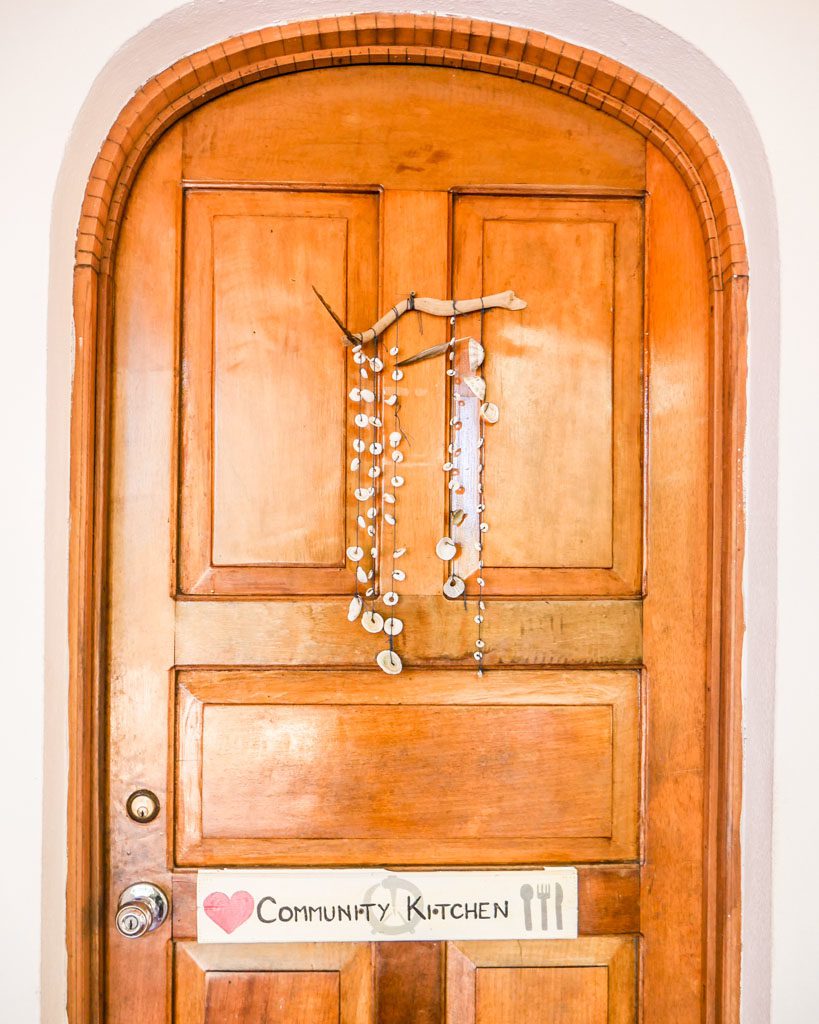 Free Airport Pickup
Another part of your yoga package is the free airport pickup. This is a great and comfortable way to arrive without having to worry about the details.
The other great part is the cost savings. Transportation is not cheap in Costa Rica. I found most shuttles to be $60-110 per person (yes per person) and private shuttles are several hundred dollars.
So How Was My First Costa Rica Yoga Retreat?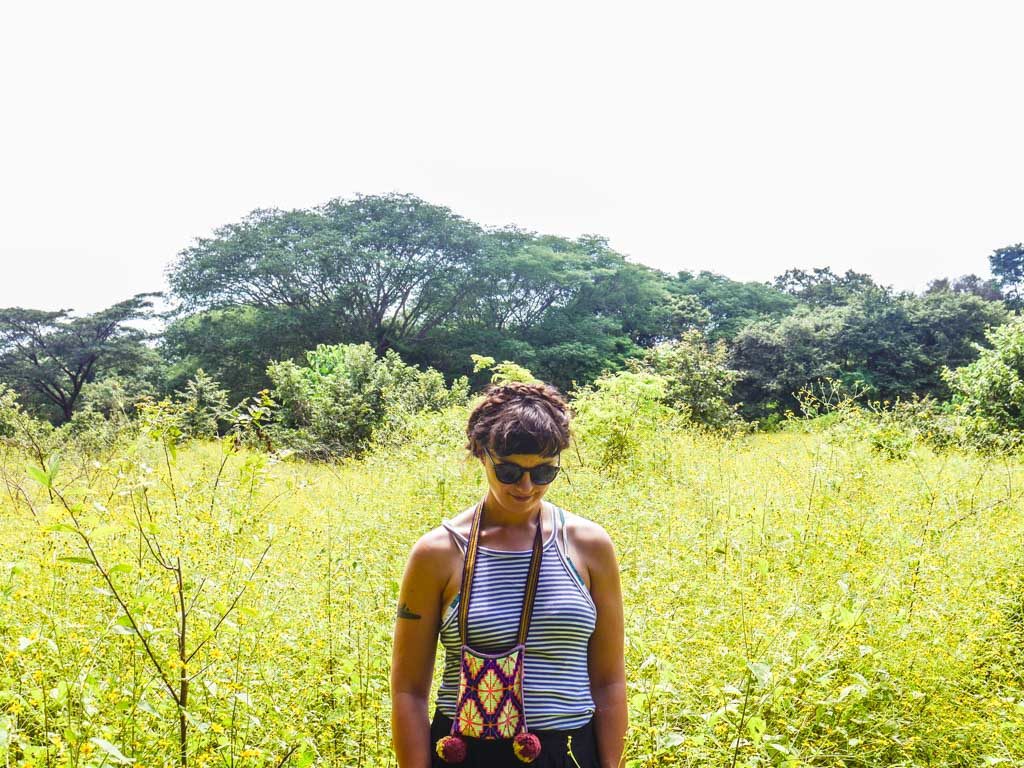 I can't tell you how amazing I felt after my 5 days at Peace Retreat. First of all, I legitimately had defined biceps (for the first time ever) after only 5 days there. I'm not even sure how that's possible, but I was able to improve my strength greatly in a short period of time.
I felt healthy, strong, rested, rejuvenated, and ready to take on the world. After leaving Peace Retreat and Playa Negra behind, I was super motivated to continue my practice. I took yoga classes at every opportunity in the next town I visited (Santa Teresa), and was pleased to find that I was able to do more difficult poses than I'd been able to do previously.
I'm also motivated to continue my healthy living. I'm incorporating lots of local and fresh fruits and veggies into my meals and day.
I loved this Costa Rica yoga retreat so much that I'm set on taking another soon. Not sure where yet, depends where our travels take us - but can't wait for it!
See below for Peace Retreat's contact info and a video tour!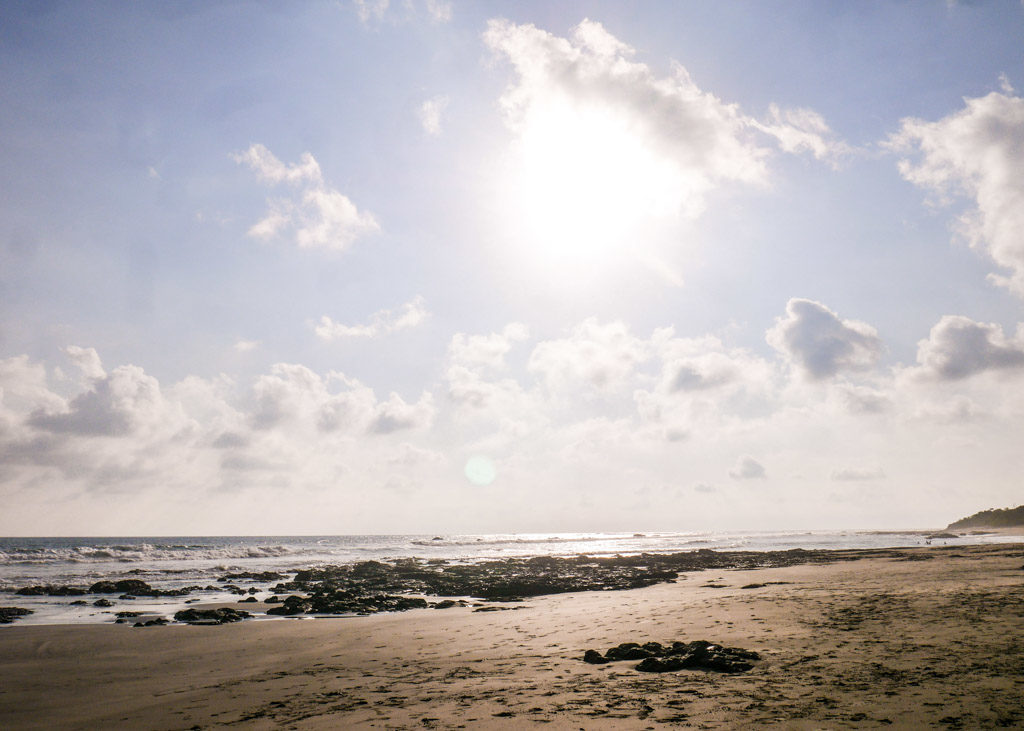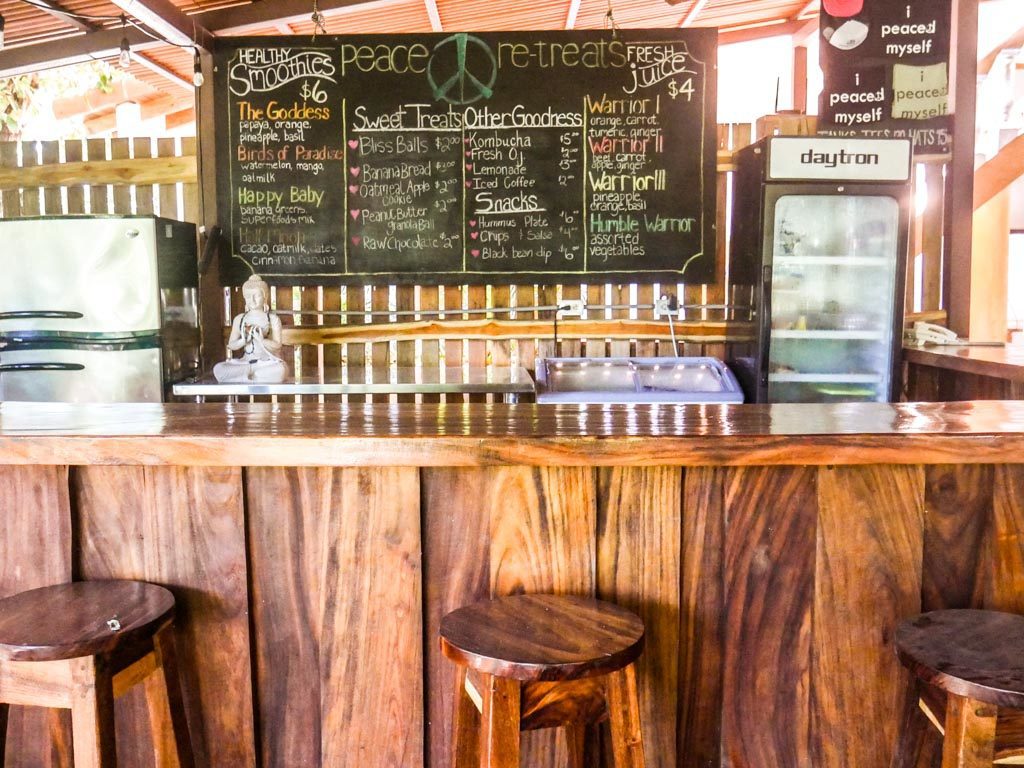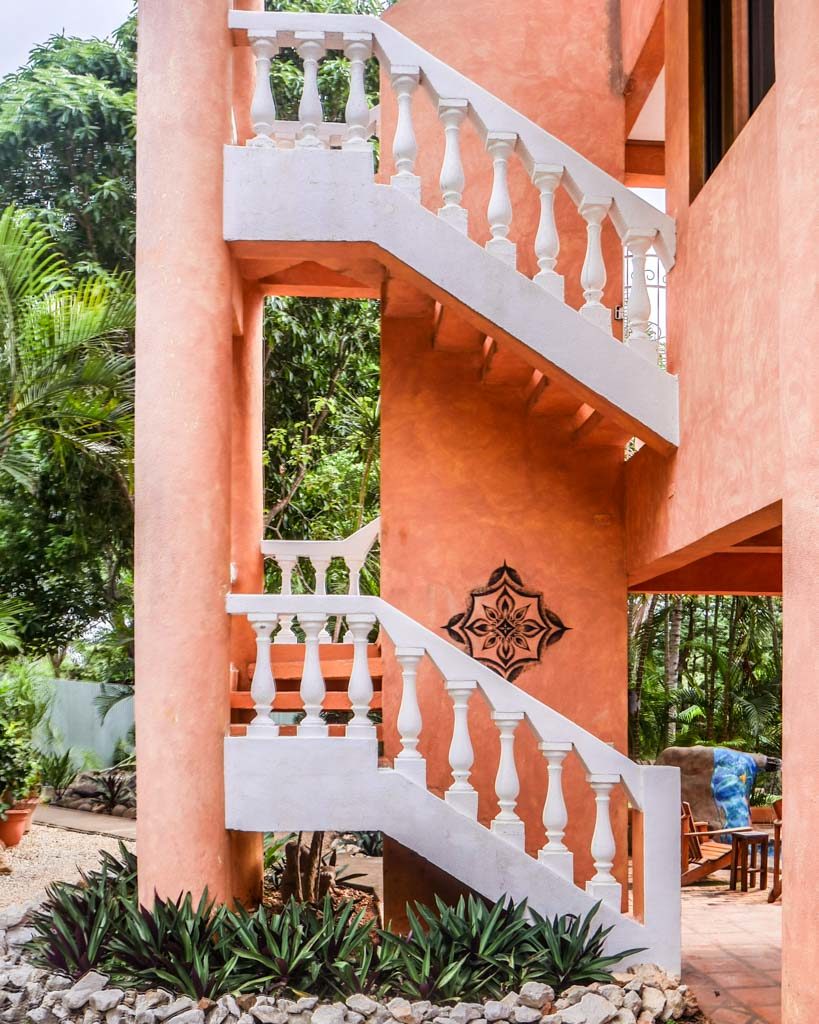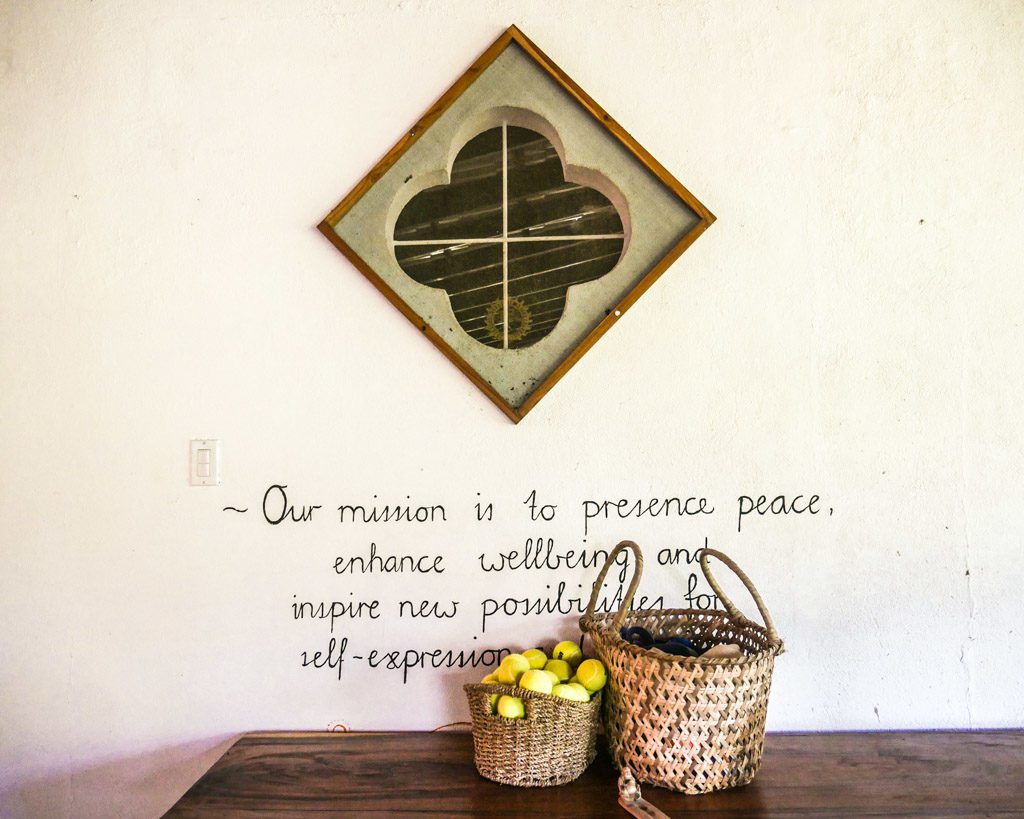 ---
Yoga Retreat/Hotel: Peace Retreat
Social Media: Instagram, Facebook
Price: $560-760 for a 5 day retreat & $785-1085 for a 7 day retreat. Check their website for special packages or featured retreats.
Includes: 2 Daily Yoga Classes, Free Use of Yoga Equipment, Fresh Breakfast, Wifi, Hot Water, Free Airport Pickup Shuttle, Use of the Community Kitchen
Location:  123 Easy Street, Los Pargos, Guanacaste
Contact: info@peaceretreat.ca
Reservations: https://peaceretreat.secure.retreat.guru/program/bb-booking/?form=1
Video Tour: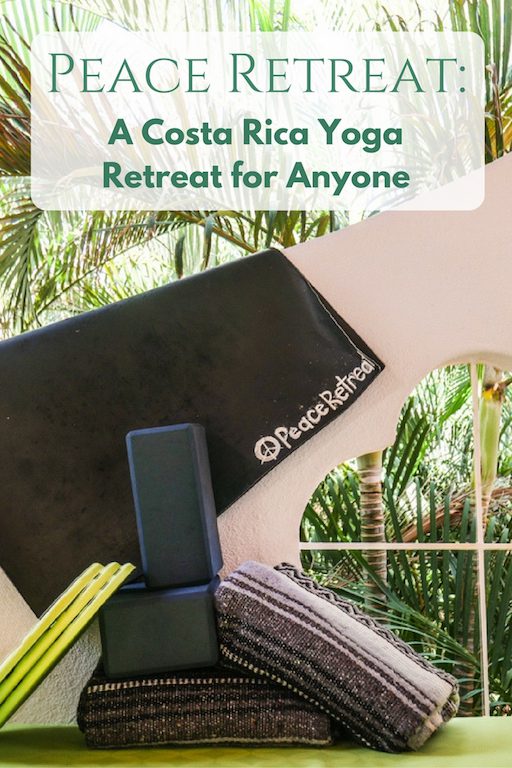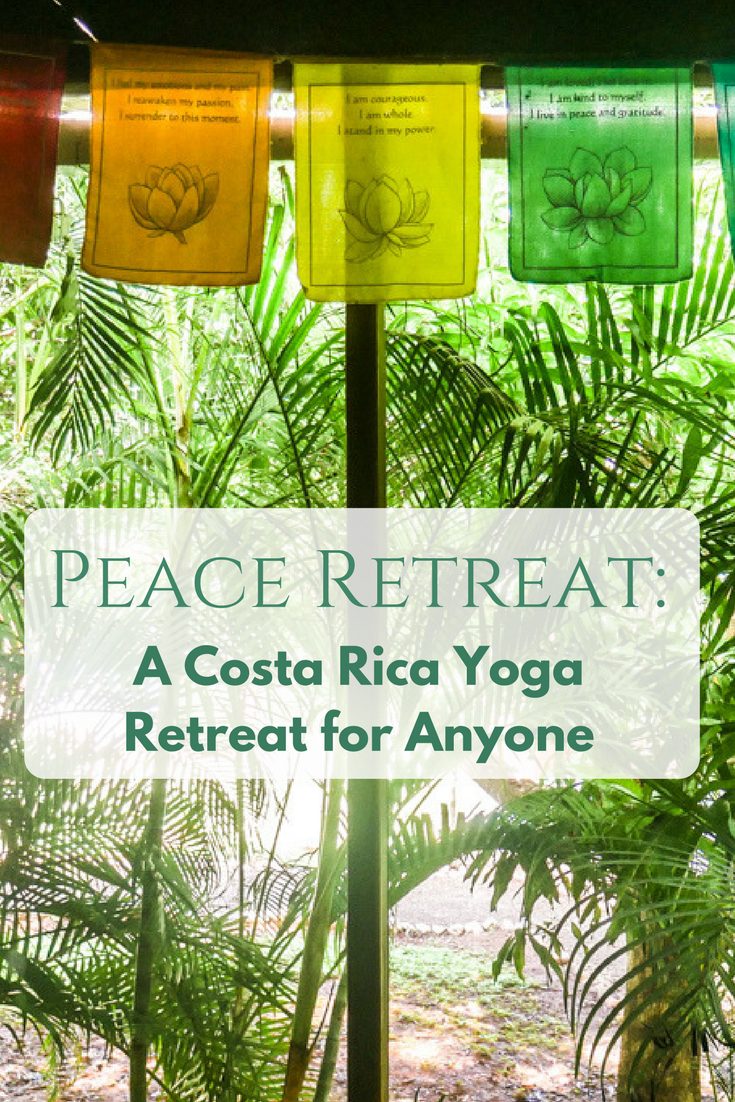 Disclosure: this post is written in partnership with Peace Retreat. All views and opinions are my own, and I wouldn't recommend anything I don't love!