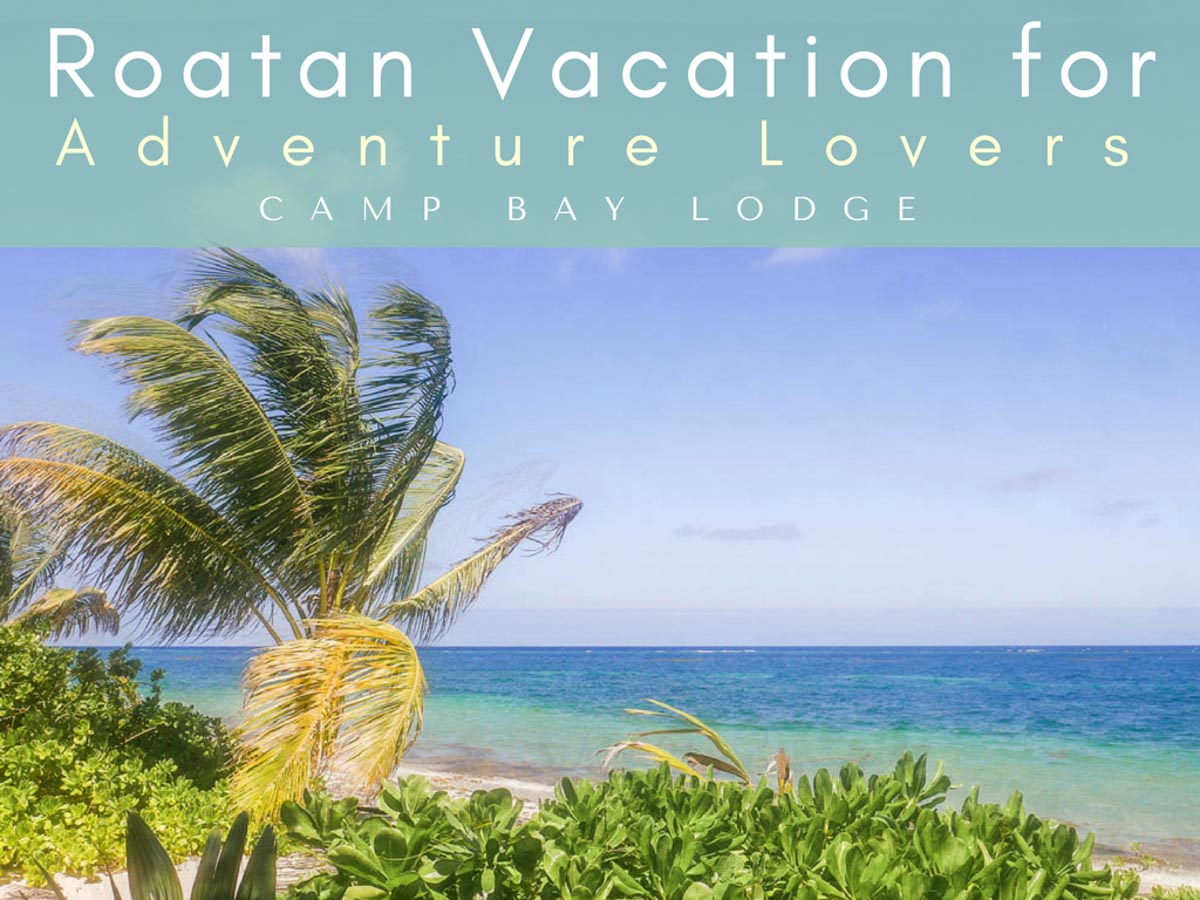 I've already established that my time on the Caribbean island of Roatan was above and beyond anything I expected. I loved this interesting and beautiful island. One of the most surprising parts of my Roatan vacation was my 3 days on the wild and undeveloped East End.
The East End of the island receives a very small fraction of the tourism, most travelers spend their Roatan vacation in the busy West End or West Bay. But those that do venture out to the East End are rewarded with gorgeous untouched white sand beaches, clear aqua water, and traditional Roatan culture - the Garifuna people.
Read my full Roatan travel guide: where to stay, what to do, and where to eat.
Find Roatan Travel Flight Deals:


The best place to stay on the East End is the pretty and comfy Camp Bay Lodge. This little boutique hotel is right at the water's edge, giving you private access to the beach and pier, the opportunity to kitesurf or do other activities, and the option to just swing in a hammock and disconnect from it all.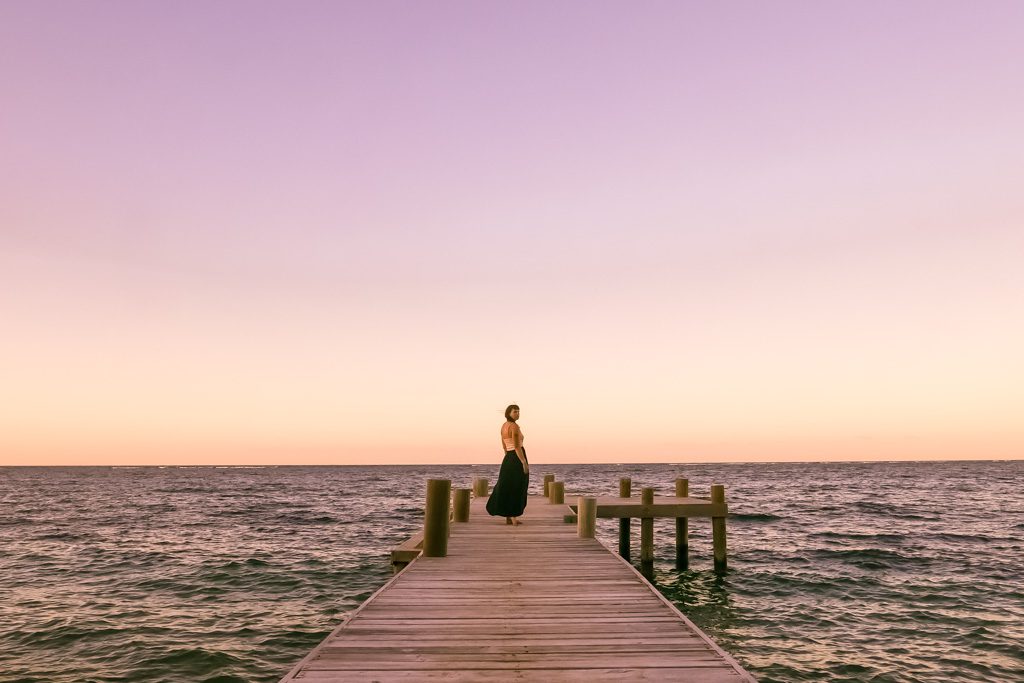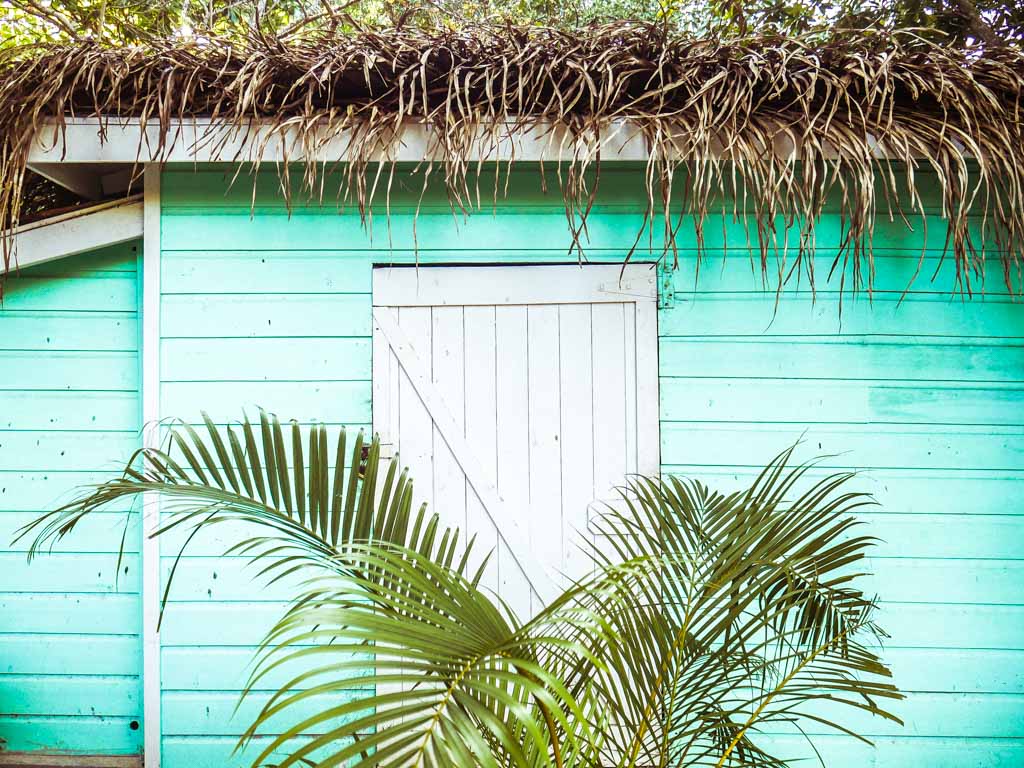 Camp Bay Lodge is the perfect place for adventurous travelers who want to discover an off-the-beaten path Caribbean experience and have a unique Roatan vacation.
Read on to find out all the things I loved about this special little tucked away hotel. You'll feel like you were left on a deserted island...but with all the comfy amenities to enjoy your Roatan vacation.
And check out my full Roatan Travel Guide for more details on what to do and where to eat on the island of Roatan!
Disclosure: this post is written in partnership with Camp Bay Lodge. All views and opinions are my own, and I wouldn't recommend anything I don't love!
The Wild and Rugged Nature: Off-the-Beaten Path Roatan Vacation
This is first and foremost the most incredible part about staying at Camp Bay Lodge - you are surrounded by the kind of untouched nature that leaves you in awe. This isn't a boutique hotel that pulled out all the surrounding vegetation and replaced it with evenly planted palms or non-native plants. Instead, Camp Bay Lodge exists in harmony with the nature that makes this island beautiful. The lodge is surrounded by palm forests, ferns, and other tropical flora that seems to have been here forever.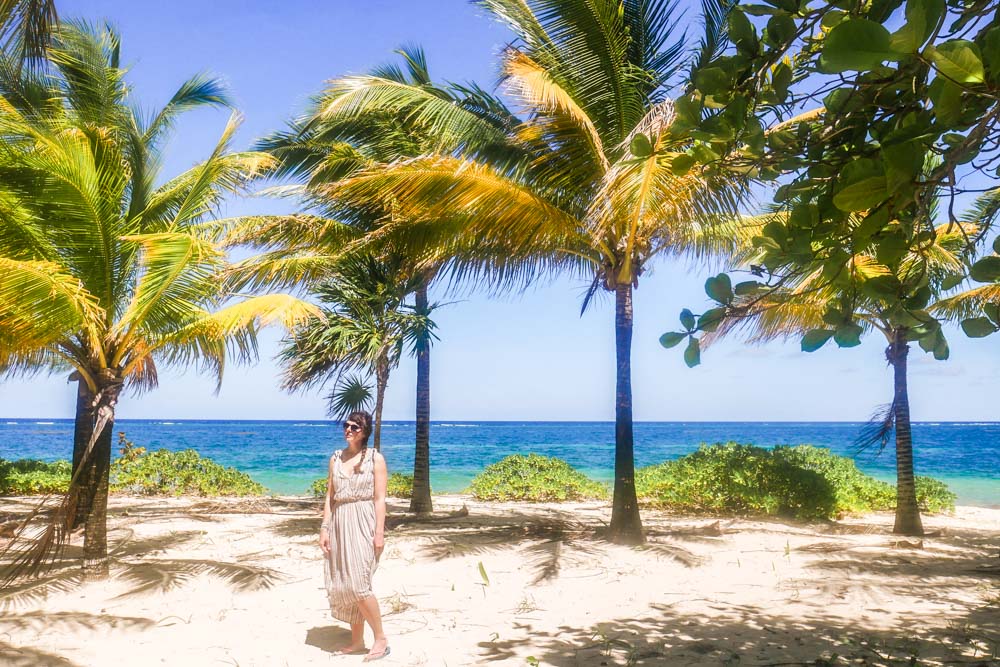 The beach is beautiful, but also doesn't feel like it was combed and forced to look like every other resort beach in the world. Instead it's naturally beautiful, with bright white sand, some coral reef that reaches up to the shore in places, and clear aqua water.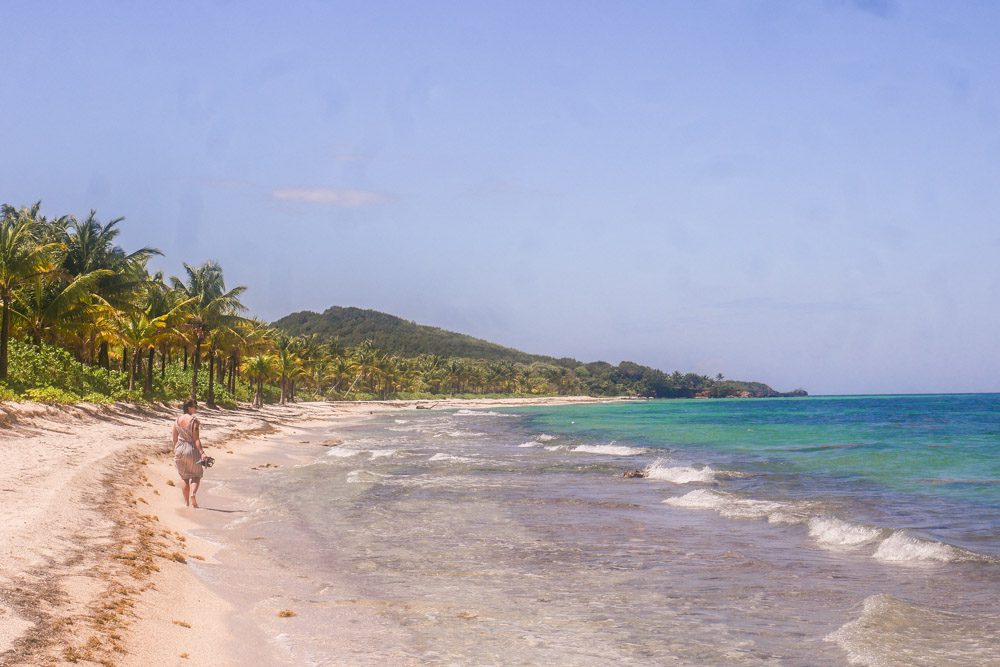 The wind is stronger on this end of the island, (which is great for kitesurfing - see below), so the water has a lot of movement to it, but is still somehow calm at the shore. It's a perfect place to enjoy a calm Caribbean swim on your Roatan vacation, but feels like the wild sea when you gaze out past the shore.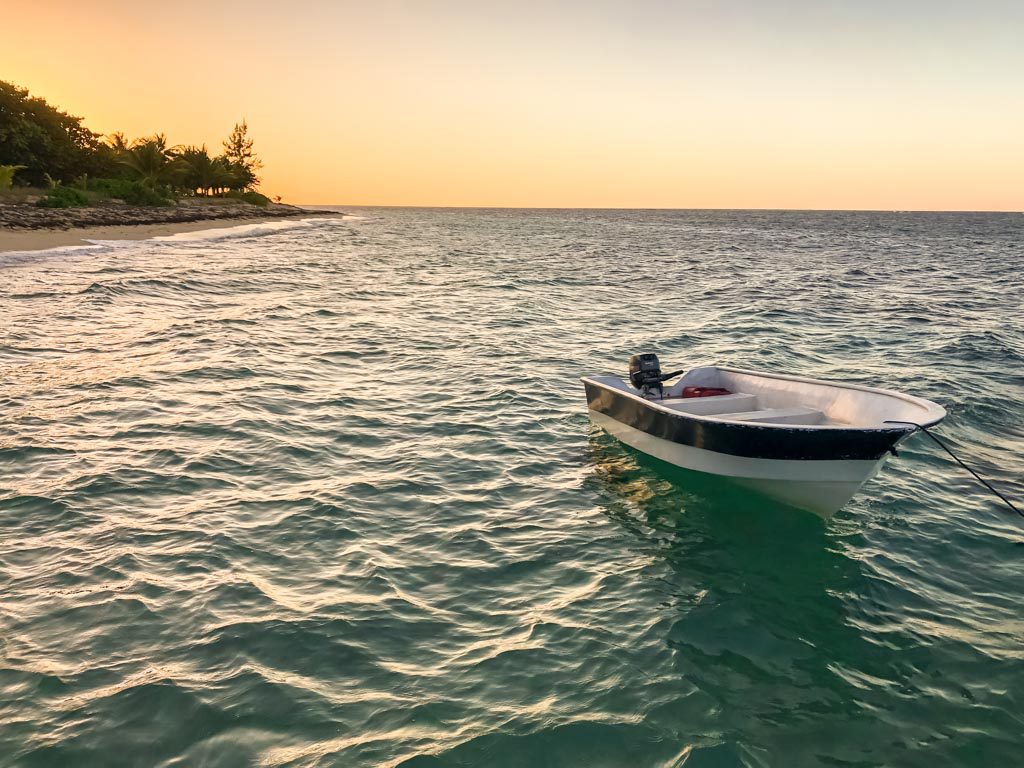 If you are a nature lover, and especially a tropical nature lover - you'll fall in love with the surroundings at Camp Bay Lodge.
The Beachfront Location/Hangout Spots: Off-the-Beaten Path Roatan Vacation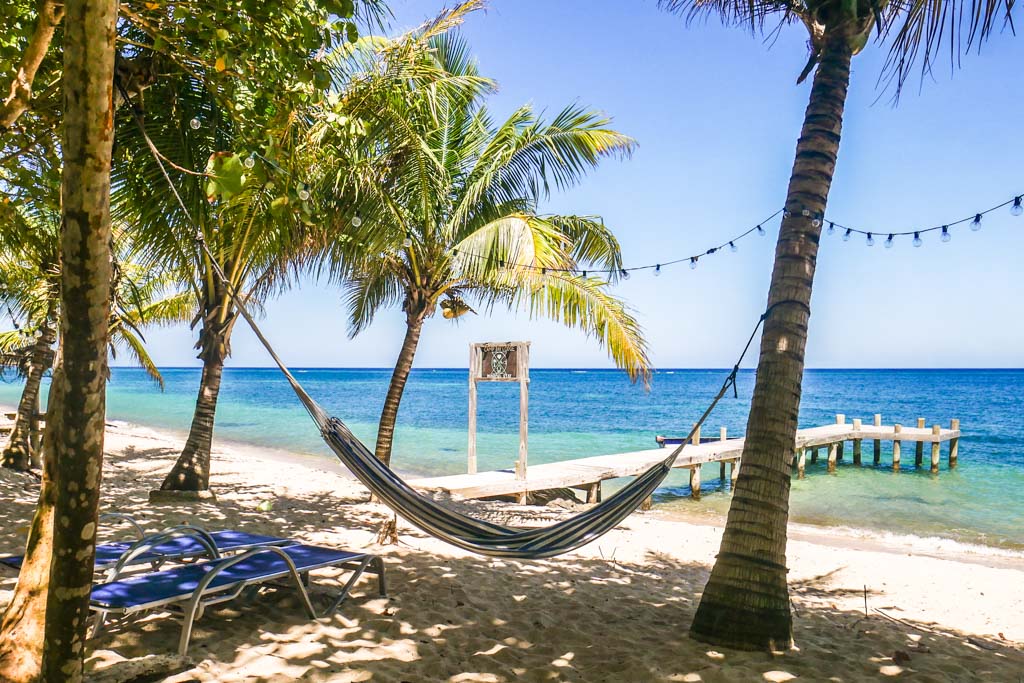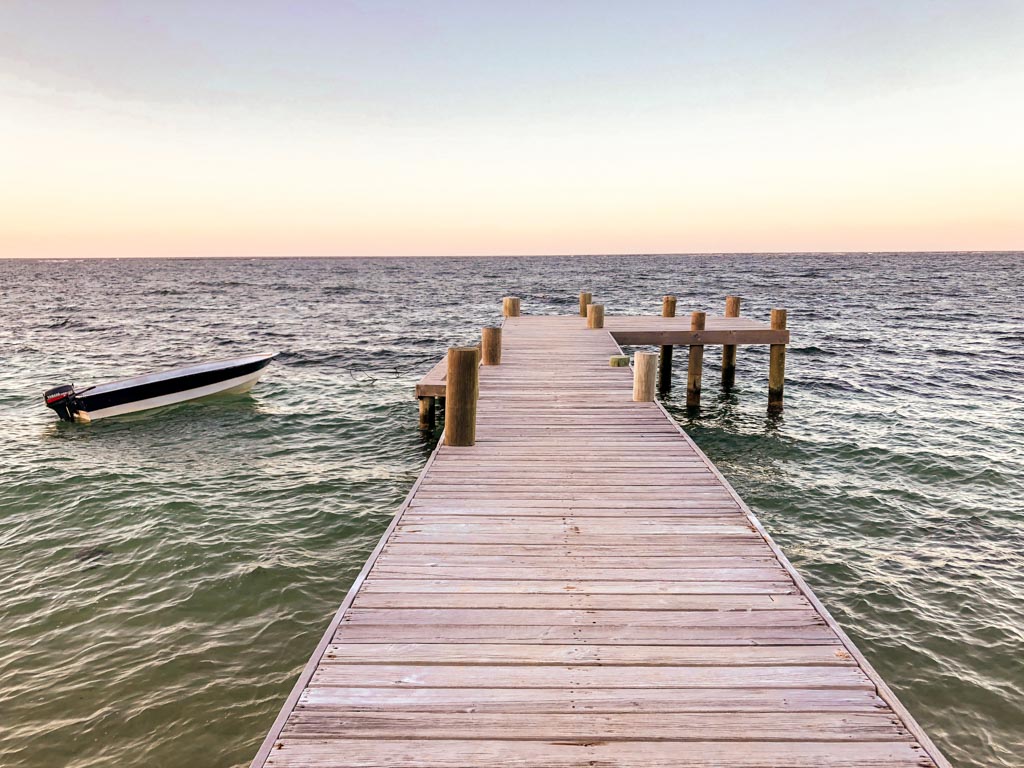 If you want the kind of beach stay where you can step a dozen feet out of your bungalow into the sea, but without the hefty resort price tag (see below in the Cost/Value section), than Camp Bay is perfect for your Roatan vacation.
Each bungalow has front patios where you can sit or swing in the hammock and gaze at the sea. Or walk just a couple feet further and you'll find lots of beach chairs, hammocks, and picnic tables to lounge and read a book.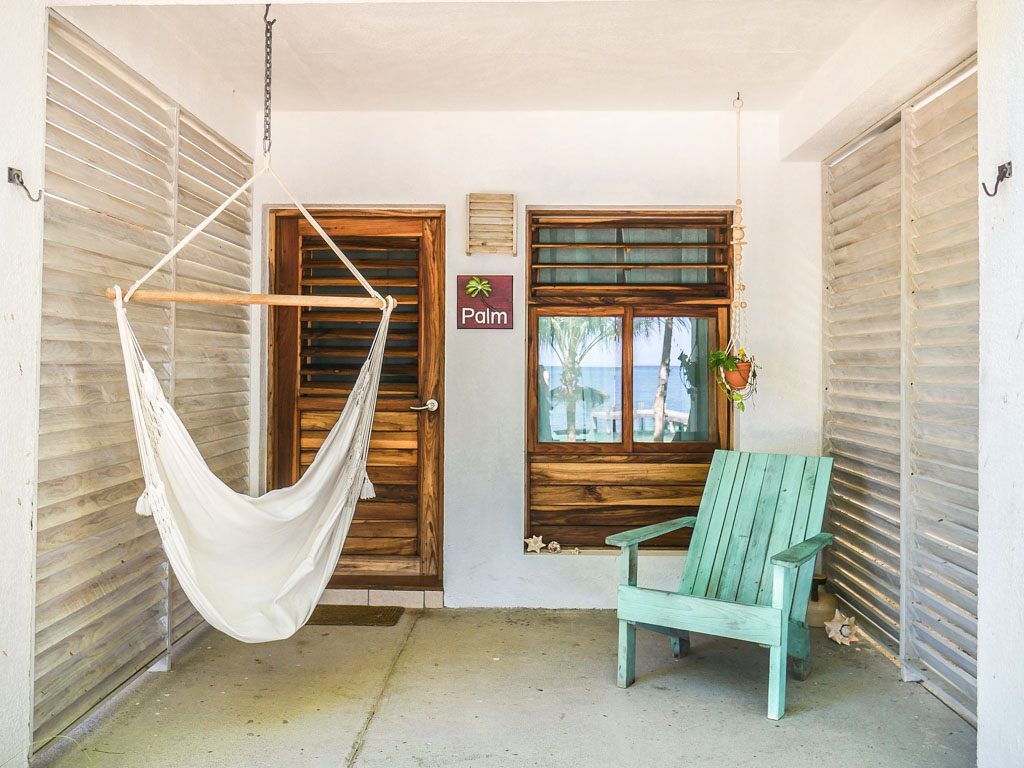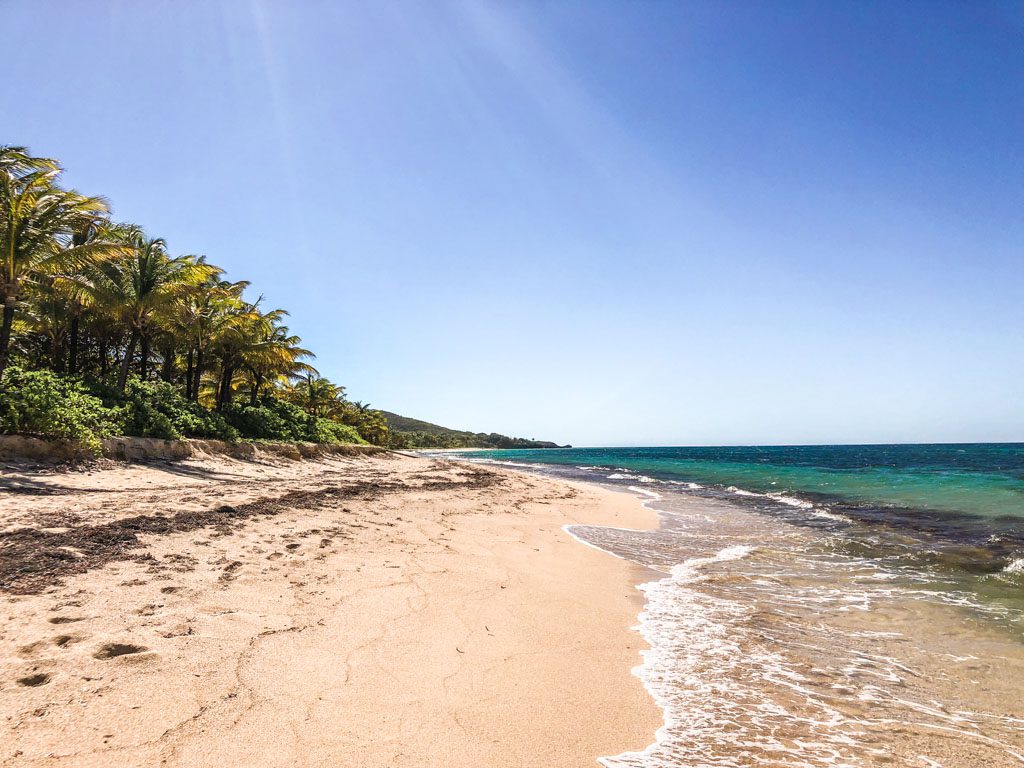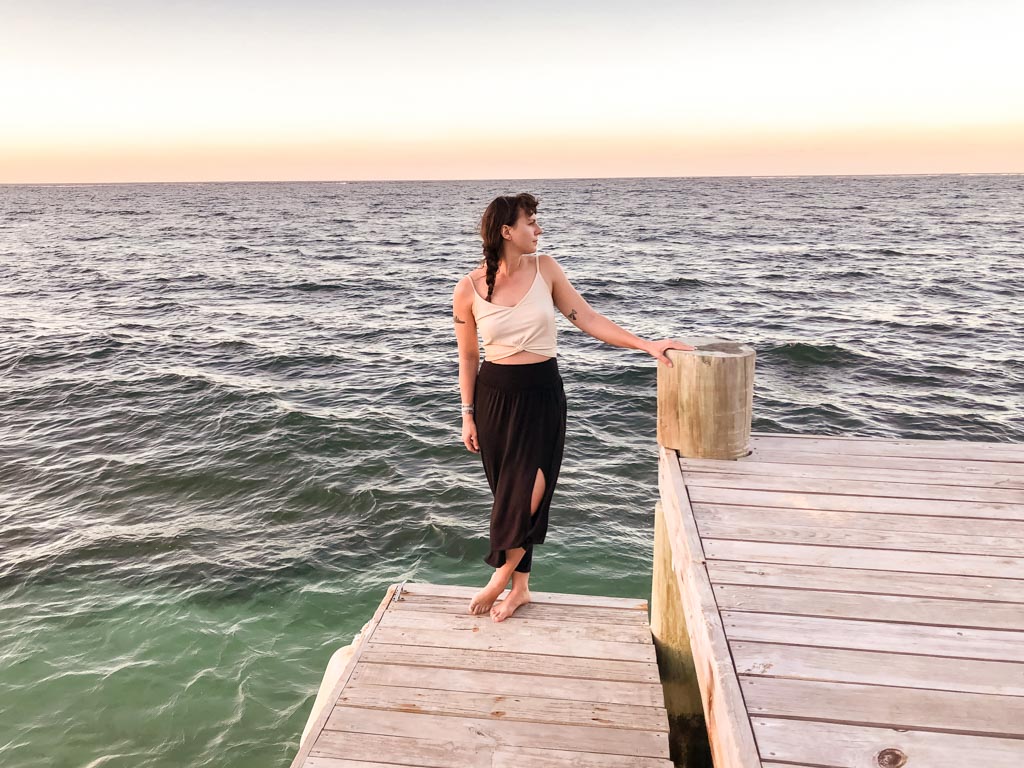 This is one of the closest stays I've had to the ocean and it was wonderful to hear the water lapping and smell the salt air from my bed.
The Comfy Bungalows: Off-the-Beaten Path Roatan Vacation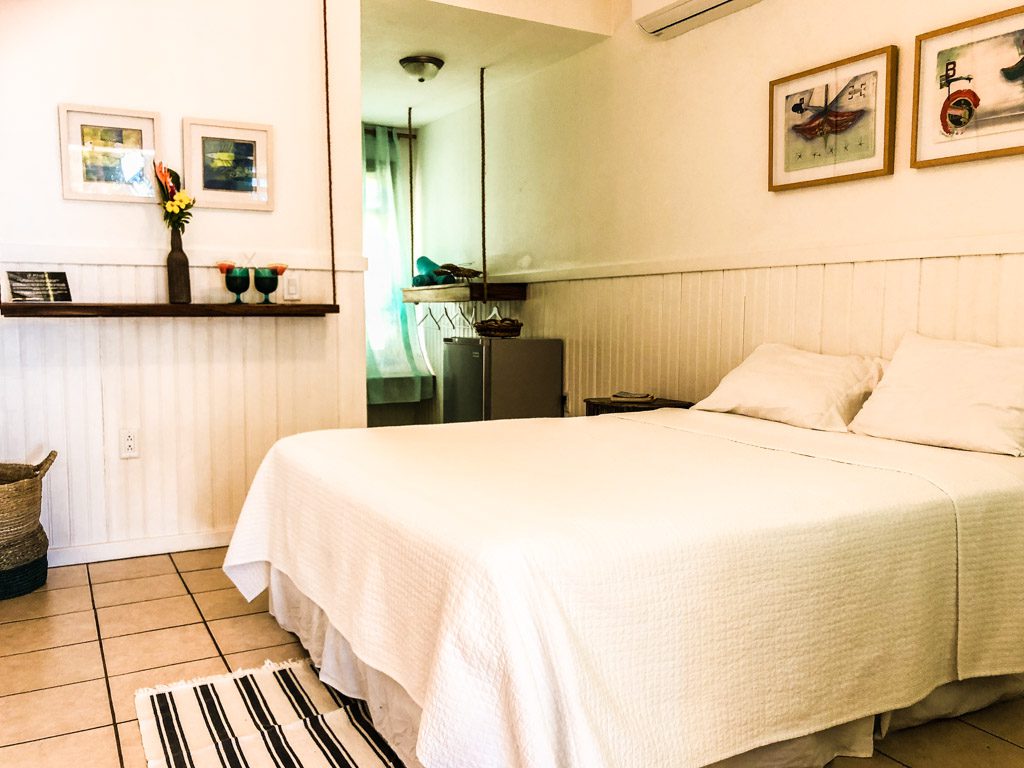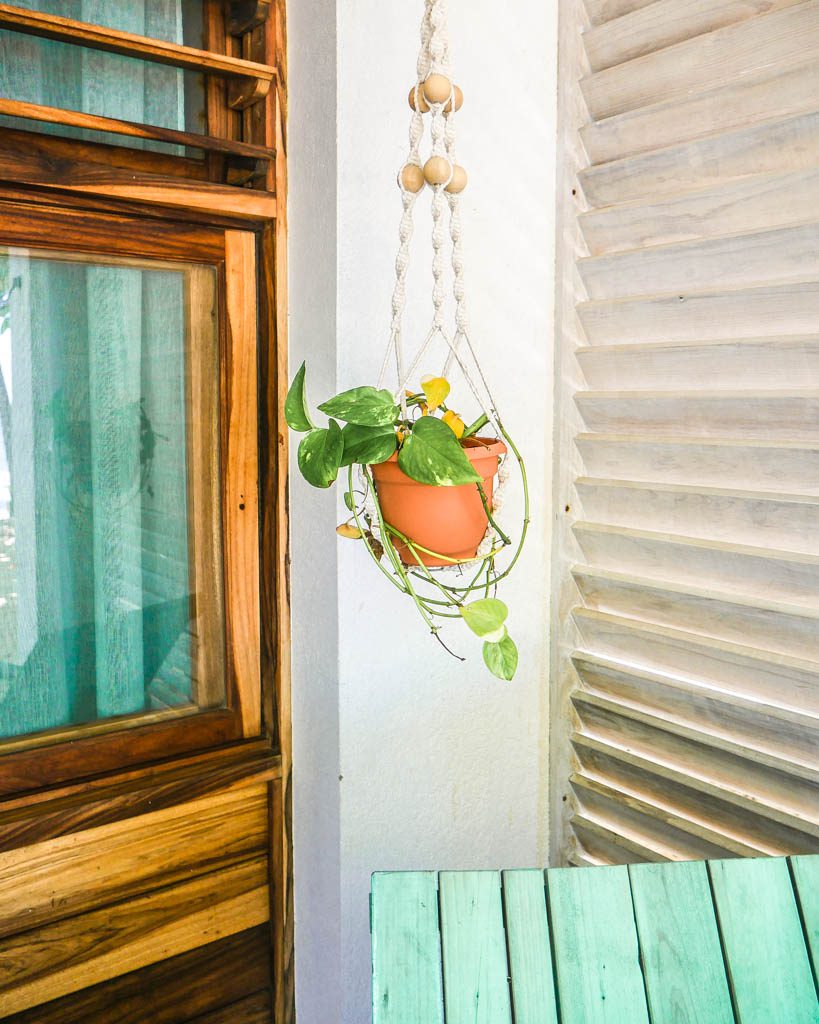 The bungalows are fairly simple but very comfortable. The decor is minimal but pretty and well designed. My bed was comfy and I had everything I needed for a nice stay. There was a small refrigerator which was nice to keep beer and snacks.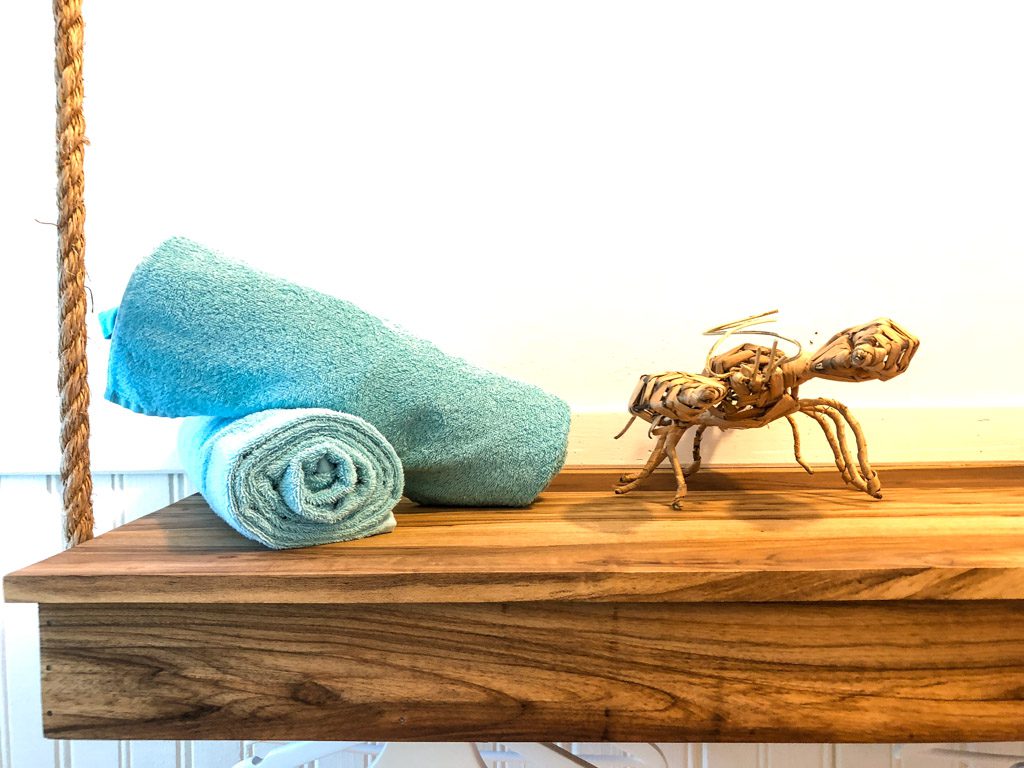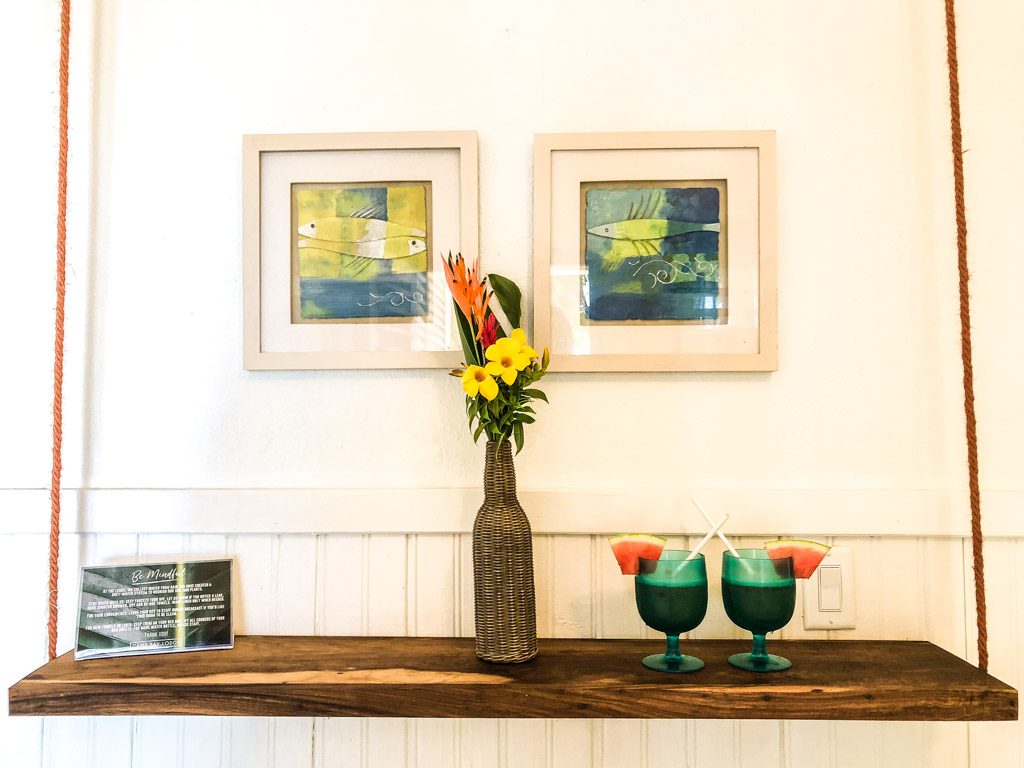 The bathroom was modern and had everything I needed. There was hot water, and handmade toiletries. I really appreciate when hotels provide toiletries that are in refillable bottles/containers so as to reduce waste.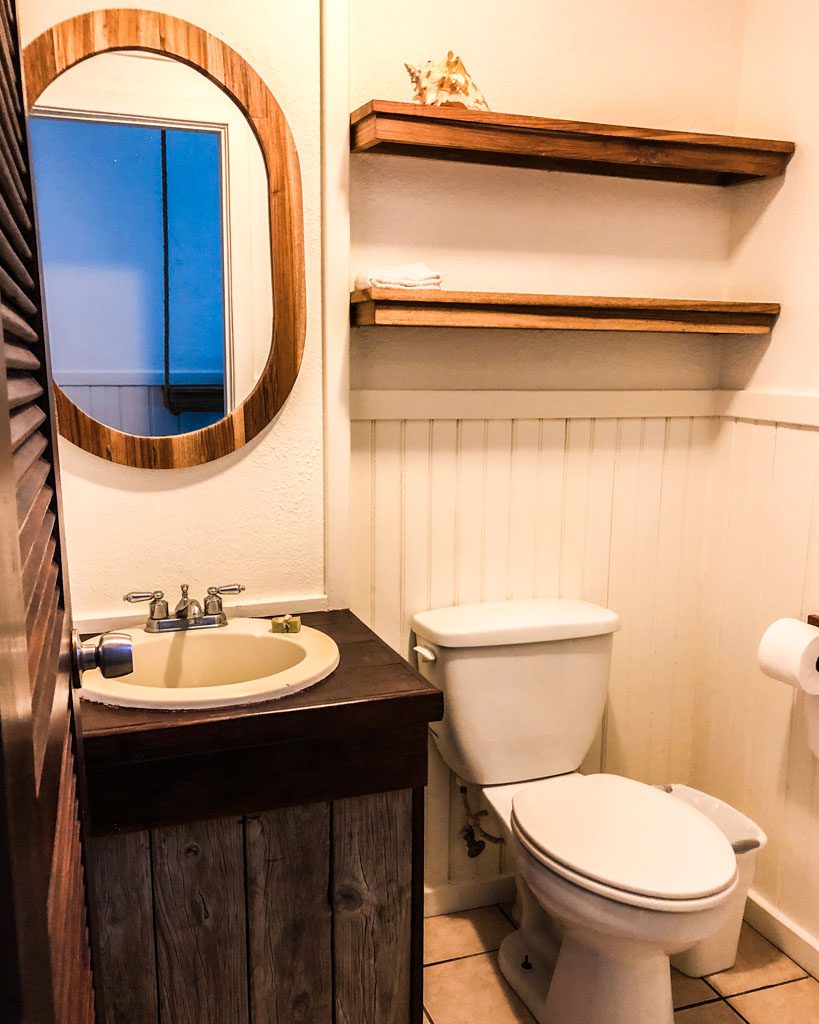 The Cost/Value: Off-the-Beaten Path Roatan Vacation
One of the most amazing things about Camp Bay Lodge is how affordable it is. Rooms range from $60-150/night depending on which room you choose, # of guests, and season. Compared to other places on the island of Roatan, this is a steal!
The only other places I found on the island that were this affordable were nowhere near as modern, comfortable, or with this great of a beach front location. If you are looking for an affordable Roatan vacation that doesn't skimp on the amenities and is truly special, Camp Bay can't be beat.
The Adventurous Activities...Or Simply Relaxing: Off-the-Beaten Path Roatan Vacation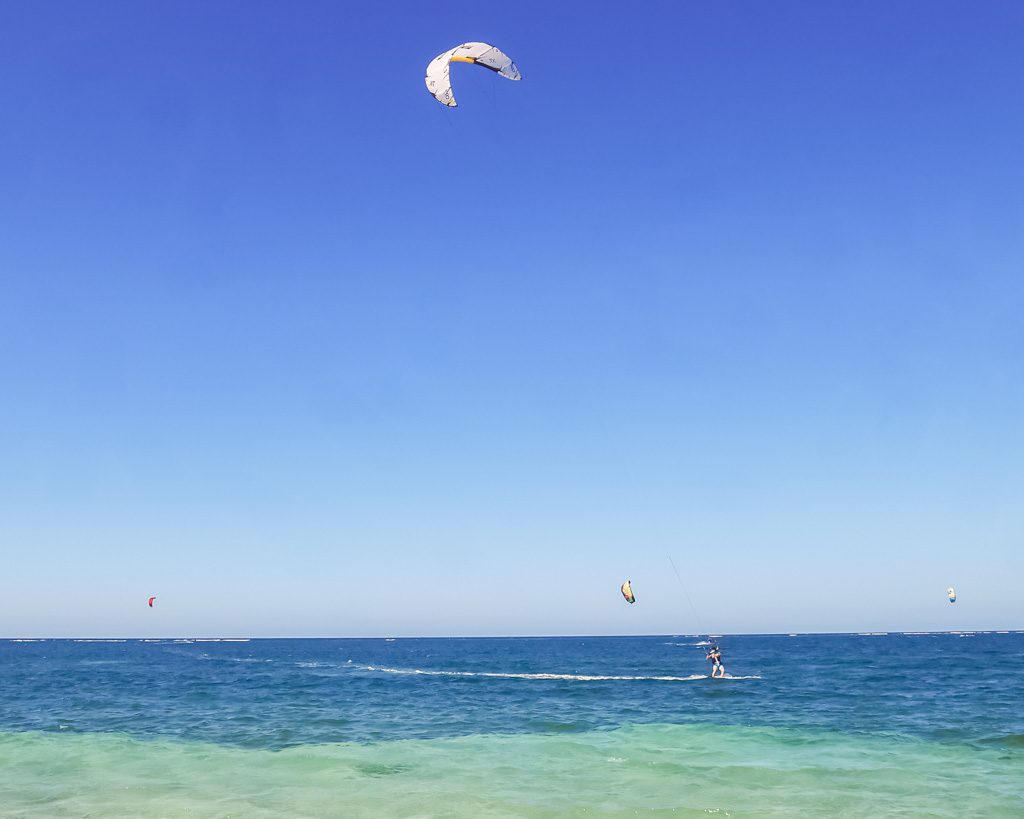 The location of Camp Bay Lodge allows you to be adventurous and active or simply relax on your Roatan vacation.
The consistent winds on this part of the East End of Roatan make this a perfect place for kitesurfing. The hotel has an in-house kitesurfing school as well. So you can schedule classes or rent their high quality equipment.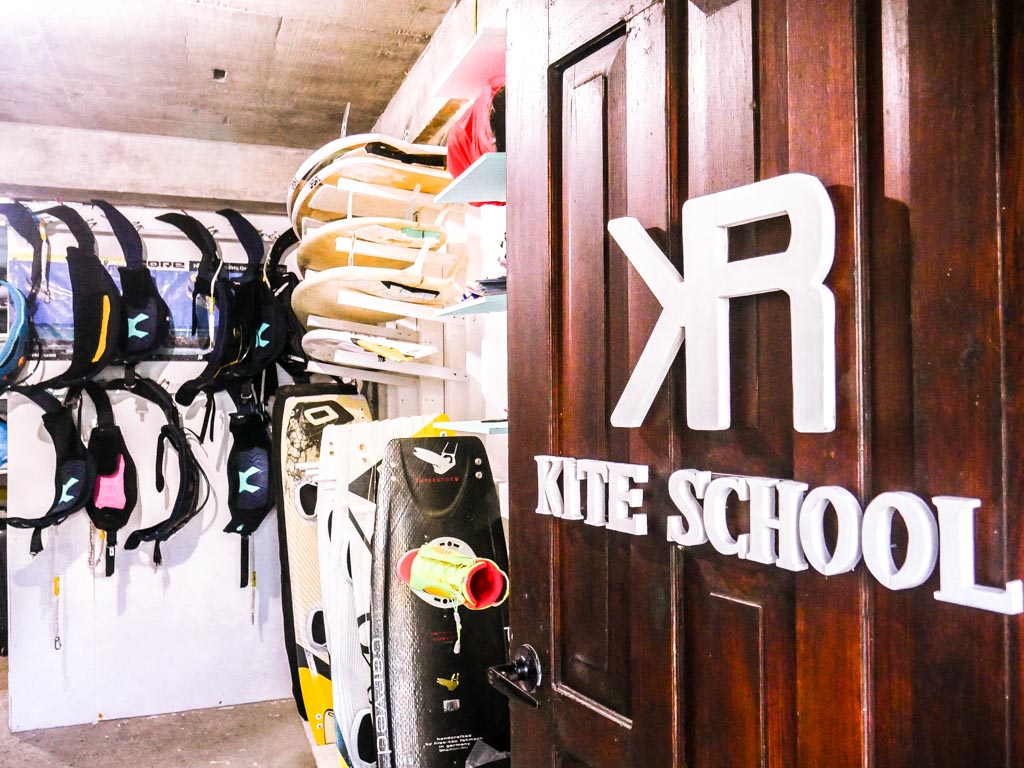 Besides kitesurfing, you can arrange a multitude of other activities including: horseback riding, snorkel or dive tours, boat tours, private yoga classes, mangrove tours, fly fishing, hiking, kayaking or SUP.
Or if you just want to kick back and relax: grab a hammock and a book, take a swim in the clear waters, or arrange a massage.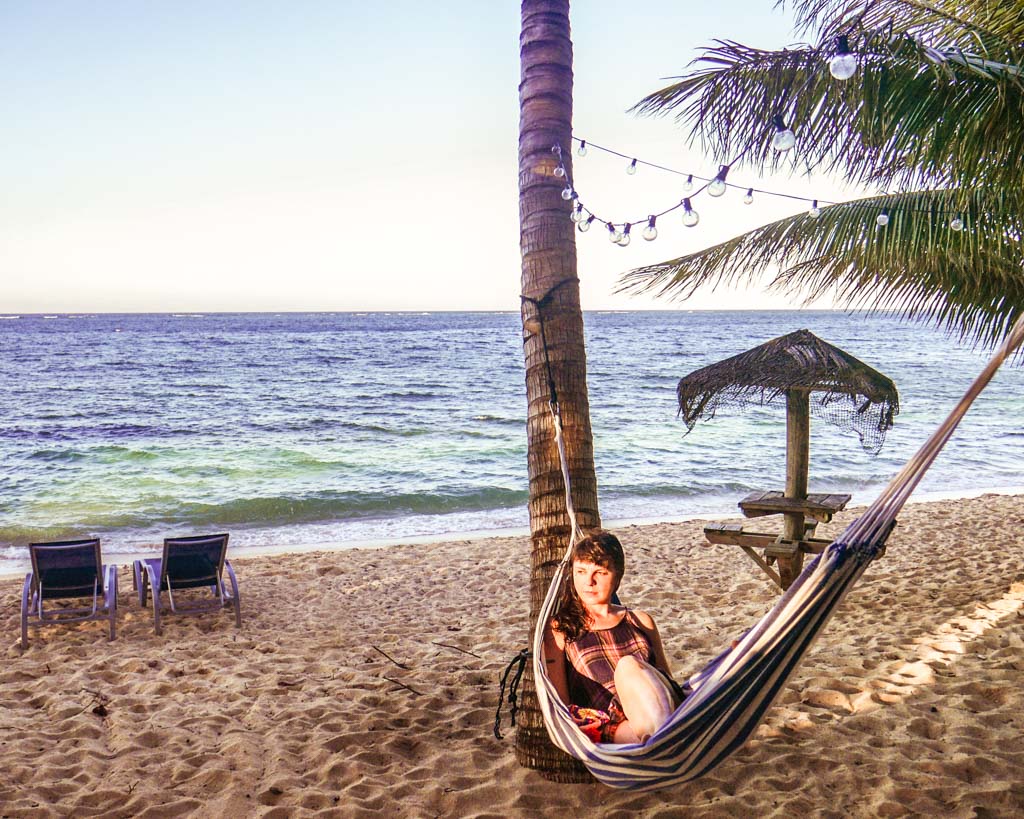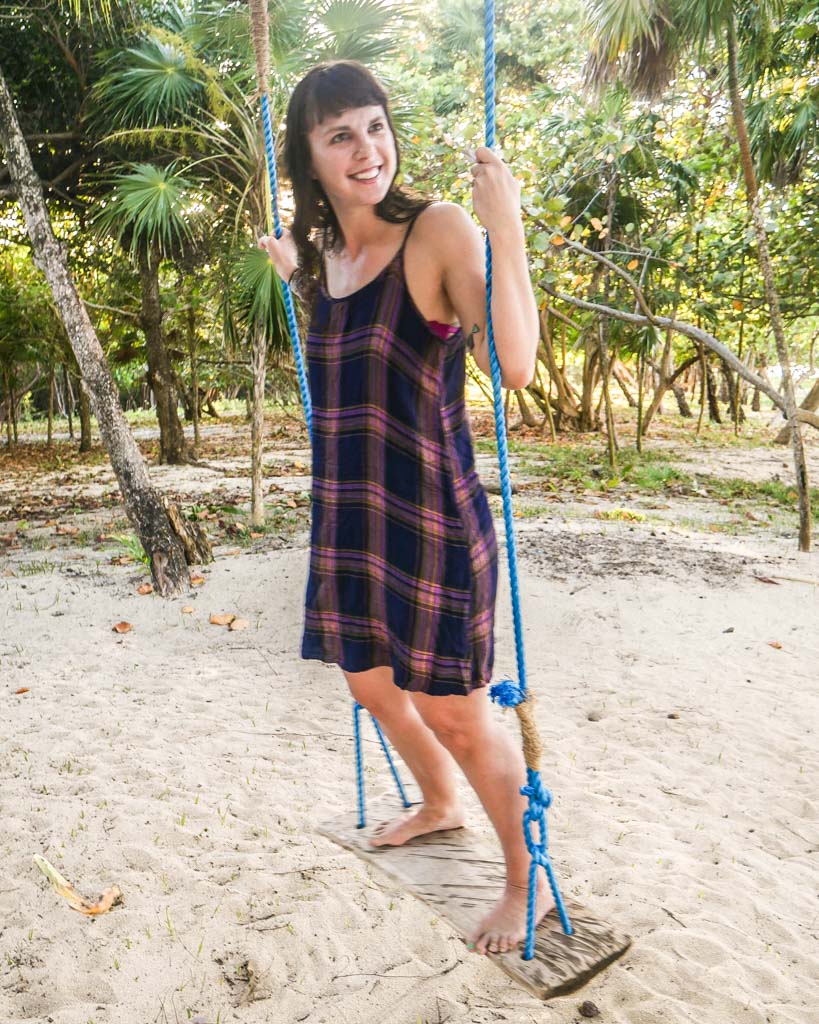 You can drive or arrange transportation to visit the west side of the island, but it's a bit of a distance, so I'd recommend using your time in the East End to relax and enjoy the activities that are available here. Or spend one day driving around the island and seeing what the other side has to offer, while using the rest of your stay to enjoy the East End.
Read my full Roatan travel guide for more ideas on what to do in Roatan.
Find Roatan Travel Flight Deals:


The Culture: Off-the-Beaten Path Roatan Vacation
Another unique aspect of Camp Bay Lodge is the interaction with the local culture. The native people of Roatan are the Garifuna people.
The Garifuna trace their roots from a African slave ship that was shipwrecked near the coast of St. Vincent in 1675. They made it to shore of St. Vincent and then lived peacefully and intermarried with the native Carib people. After many wars with the French and British, the British overtook the locals in 1796 and decided to transport the Garifuna people to the island of Roatan. The Garifuna people learned to cultivate crops and live off the island, eventually settling in parts of mainland Honduras, Belize, Guatemala, and Nicaragua.
The oldest and largest Garifuna community is in Punta Gorda, only a few minutes drive from Camp Bay. This community holds strong to their traditions. Every Sunday they have a celebration which includes traditional dancing, music and food. This is an opportunity to understand the local culture and history.
If you only stay on the West side of the island, you will have limited exposure to the Garifuna people and their culture. I think it's important to understand the local culture when visiting a place to have a true perspective on a region and their history.
Camp Bay Lodge employs and supports the local community. All staff members are from the local community. There was a warm family atmosphere throughout the lodge. All the staff members were wonderful - I enjoyed getting to know them throughout my stay.
The On-Site Restaurant: Off-the-Beaten Path Roatan Vacation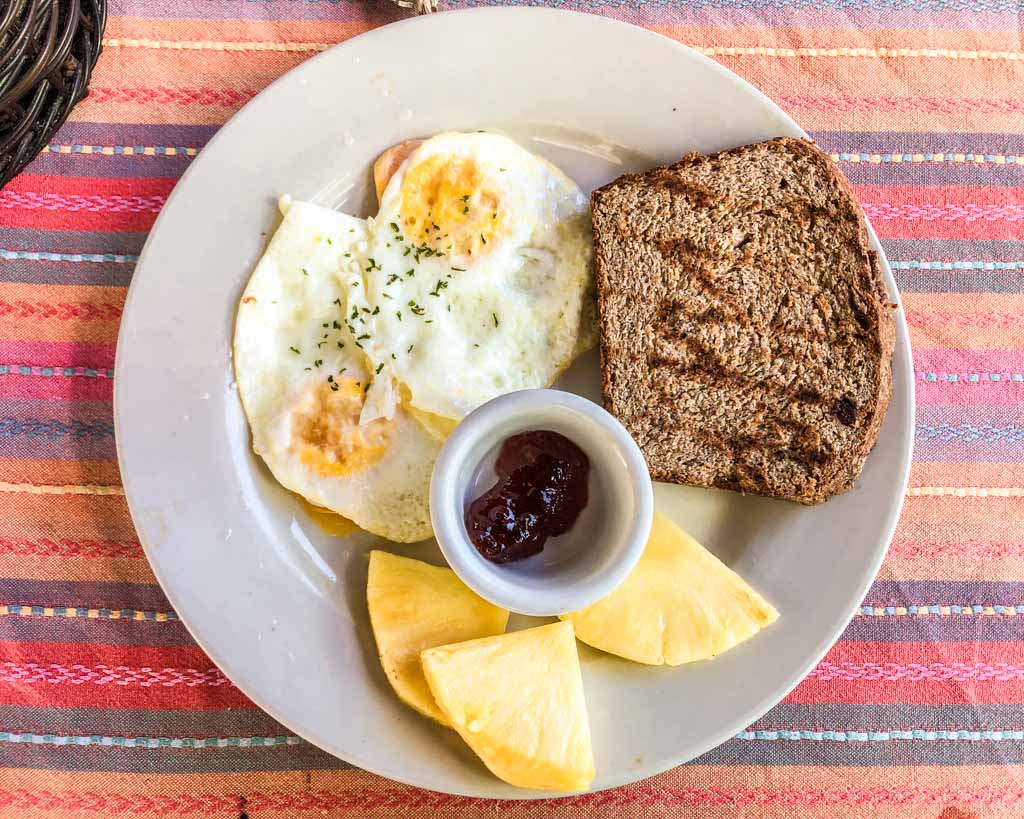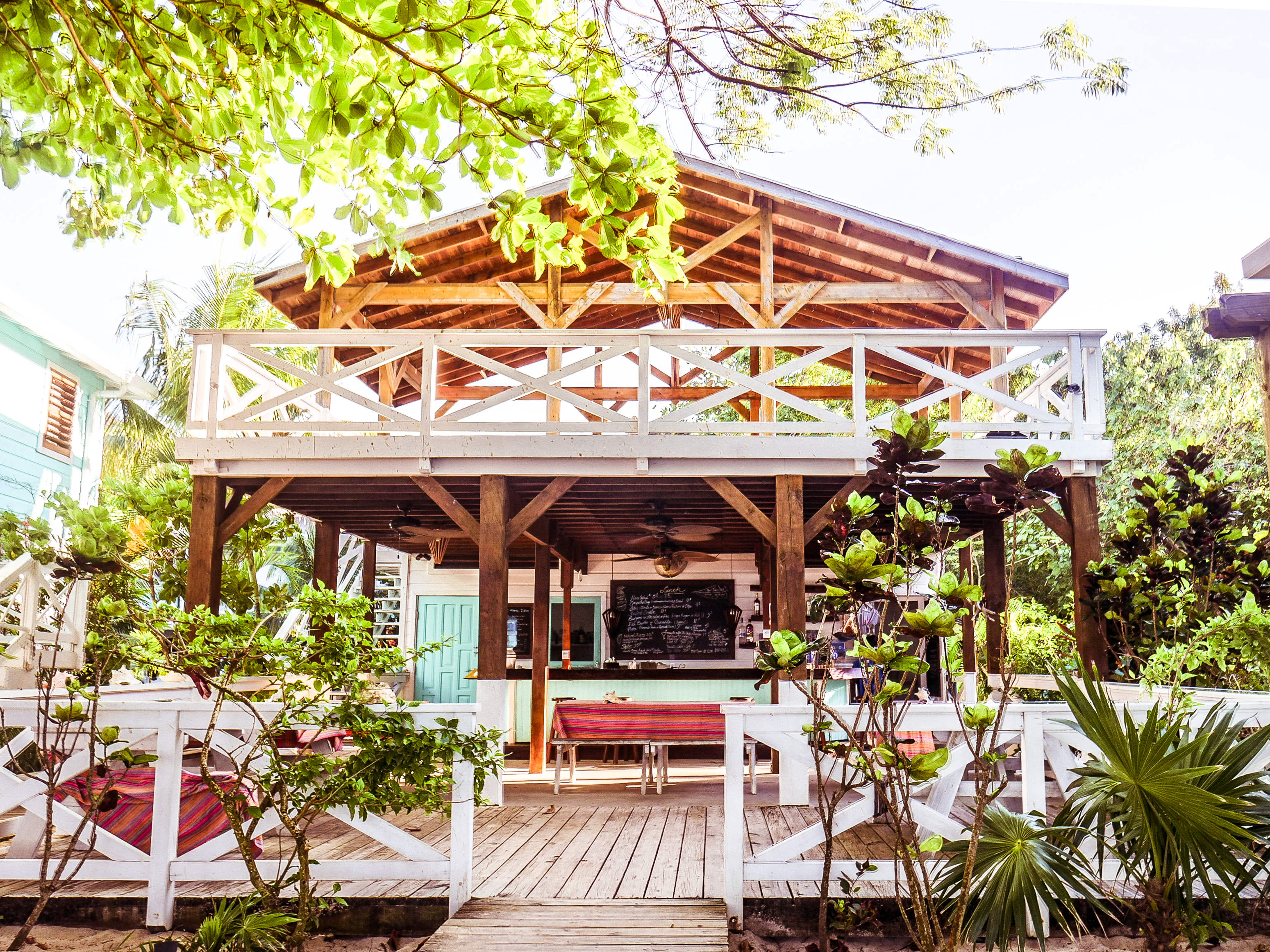 Since Camp Bay Lodge is in a remote part of the island, the on-site restaurant offers breakfast, lunch and dinner every day. The only other restaurant within walking distance is La Sirena, which is nice for a dinner or some sunset drinks. But I loved having the convenience of having almost every meal just steps from my room.
Besides the ease of the on-site restaurant, the food was great and made from local and fresh ingredients. I enjoyed everything I ate - including the tasty watermelon gazpacho, the fresh made-to-order smoothies, the homemade bread, and the fish burrito.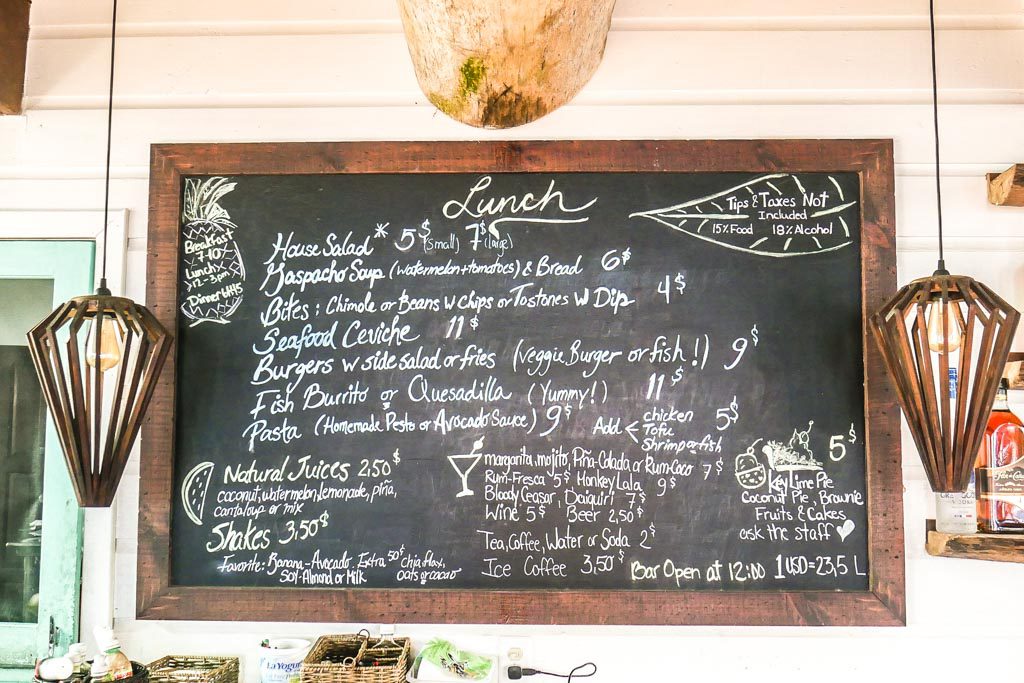 There is also a full bar so you can enjoy a beer or tropical drink at your leisure.
Find other great places to eat on Roatan in my travel guide.
The Friendly Staff: Off-the-Beaten Path Roatan Vacation
As I mentioned, the staff was warm and wonderful, and I appreciate that the lodge supports the local community. I also appreciated that they seemed to be respectful of their staff's time and family needs.
The Amenities (Wifi, Water, A/C): Off-the-Beaten Path Roatan Vacation
Even though Camp Bay Lodge is in a remote and mostly undeveloped area, there are all the amenities and comforts you might need. The rooms all have A/C, though I never needed it. As I mentioned, there are consistent winds that keep you cool and comfortable.
There is free purified water in the restaurant to access at any time. And there is wifi available. It is not very strong wifi, which was to be expected in this part of the island. But it is strong enough to check email and do simple things online. Download any movies or kindle books you want to read before arriving.
Final Thoughts on Camp Bay Lodge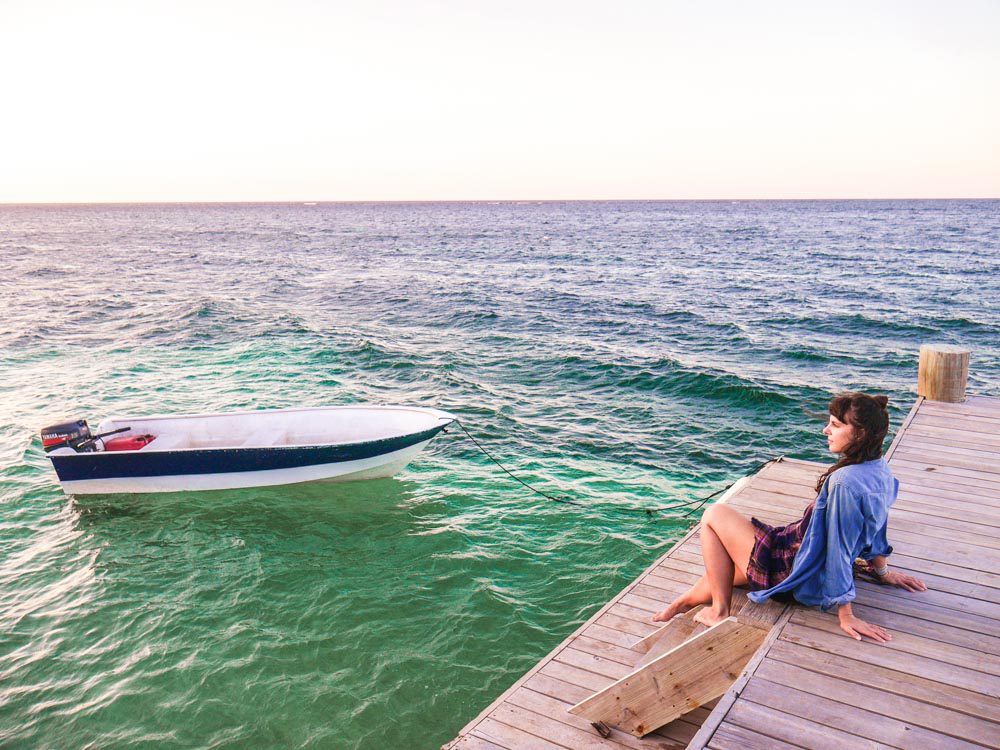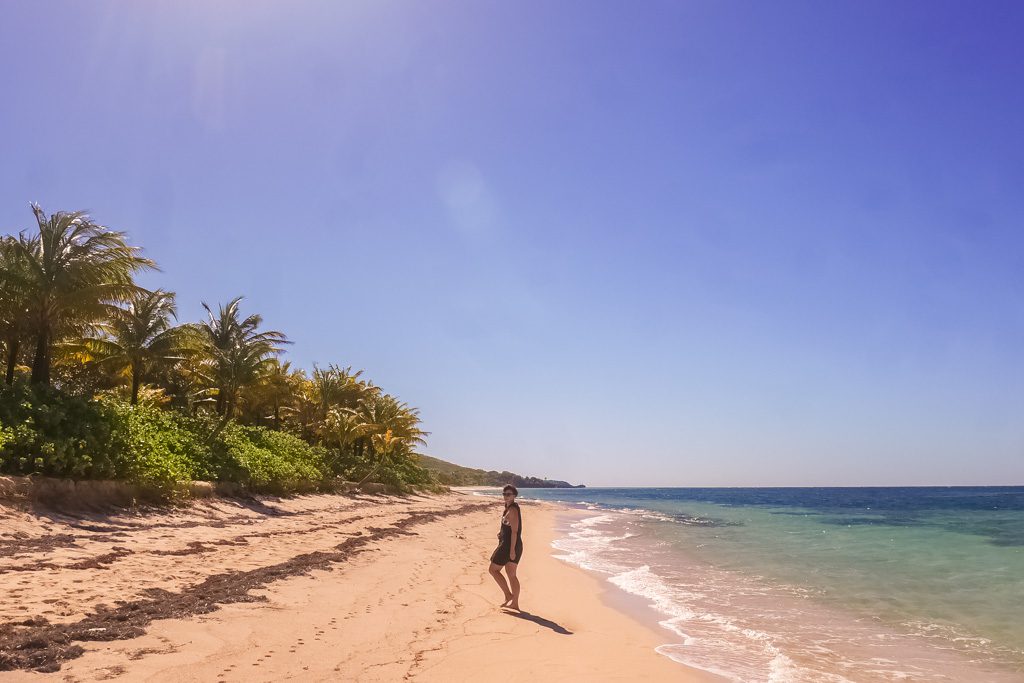 As you can tell, I loved spending time in this untouched part of Roatan. It made my Roatan vacation much more well rounded to understand what the island was like before parts of it were developed for tourism. It was also very important to me to learn about the local Garifuna culture that are the heart and soul of this island.
Besides that, I just love being surrounded by nature, especially beautiful tropical nature that hasn't been altered by development. The swim I took down the beach in the calm waters was one of my favorites during my time on the island.
I think this is the perfect place to disconnect and recharge, allowing the natural surroundings and peaceful environment to do their magic. I wish I had been able to stay for longer!
If you enjoy being in remote areas and getting to enjoy untouched nature, Camp Bay Lodge is the perfect place for your Roatan vacation. This isn't the place for someone who wants access to lots of amenities or nightlife, but it's a great place to recharge and/or do some adventurous activities.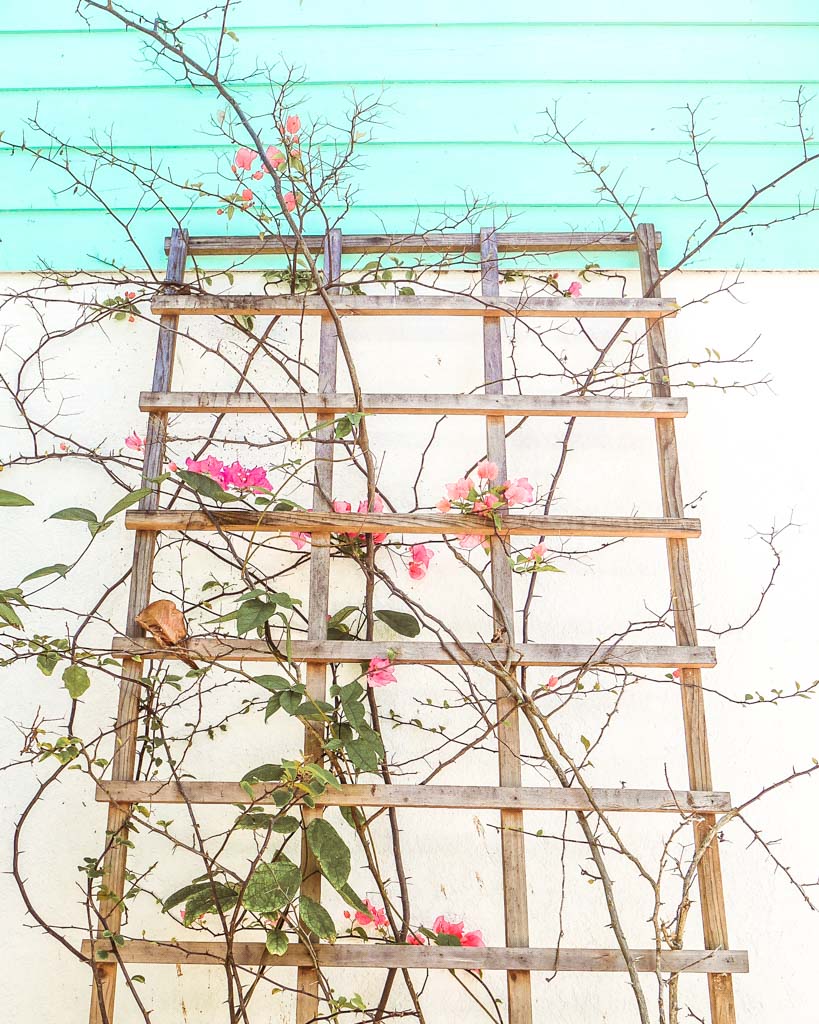 ---
Hotel: Camp Bay Lodge
Social Media: Facebook, Instagram, Twitter, Youtube, Pinterest
Best For: The adventurous traveler who likes to get off-the-beaten path
Price: $60-150/night based on the room, number of guests, and season.
Includes: Air conditioning, wifi, unlimited drinking water.
Location: Main Highway, East End, Camp Bay
Book Here: Reservations
---
Check out my full Roatan Travel Guide for more details on what to do and where to eat on the island of Roatan!
If Camp Bay Lodge isn't the right fit for you, Search for Roatan Airbnbs and hotels below: