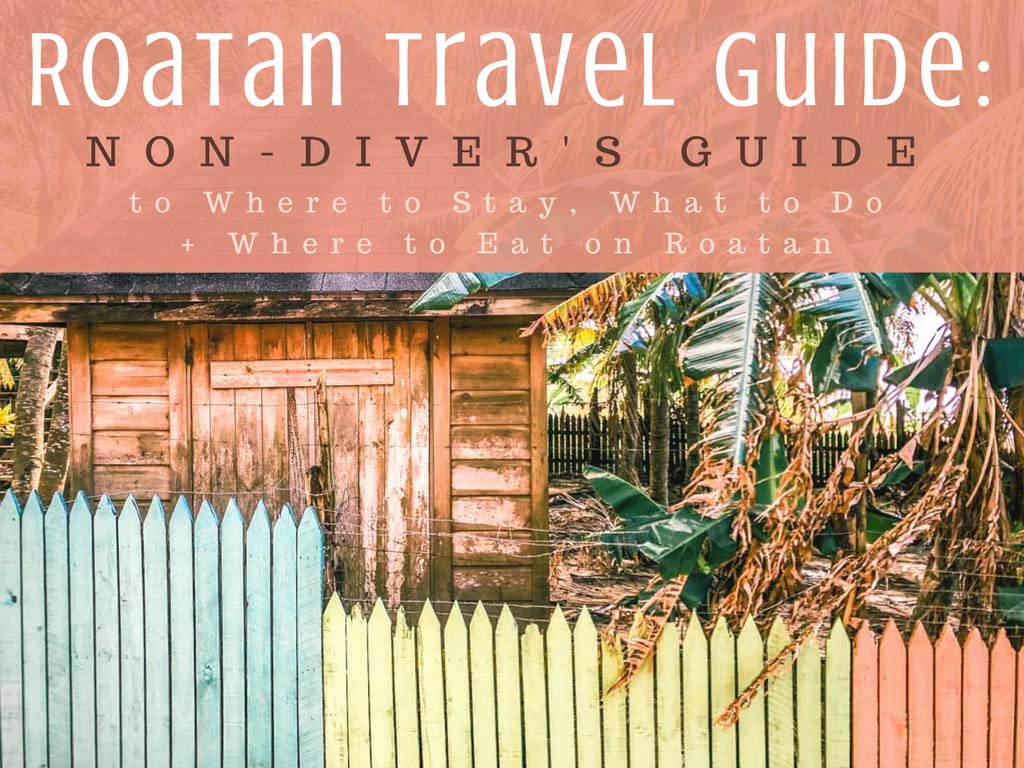 Roatan is an beautiful Caribbean island that seems to be on very few non-divers' radar. It's actually fairly little known in the travel world in general. This small island is part of a chain of 3 islands in the clear Caribbean waters off the coast of Honduras. Most Roatan travel revolves around exploring the second biggest barrier reef in the world, which Roatan is nestled right in the middle of.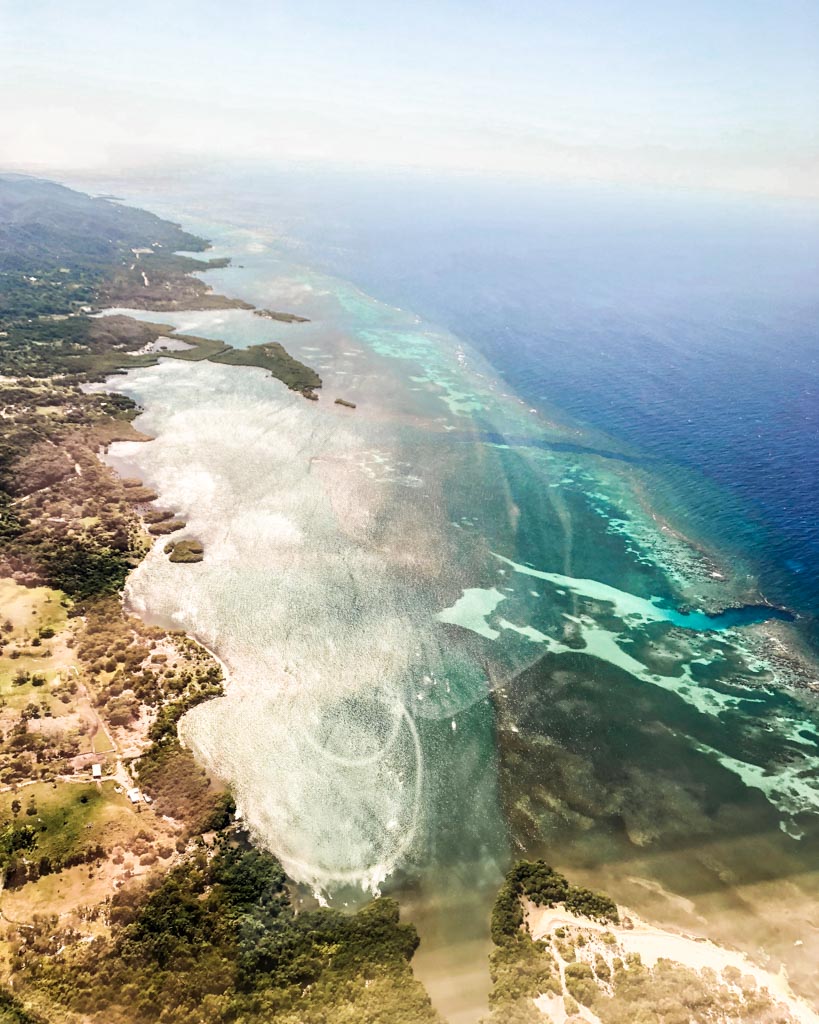 Pin it for Later! Roatan Travel Guide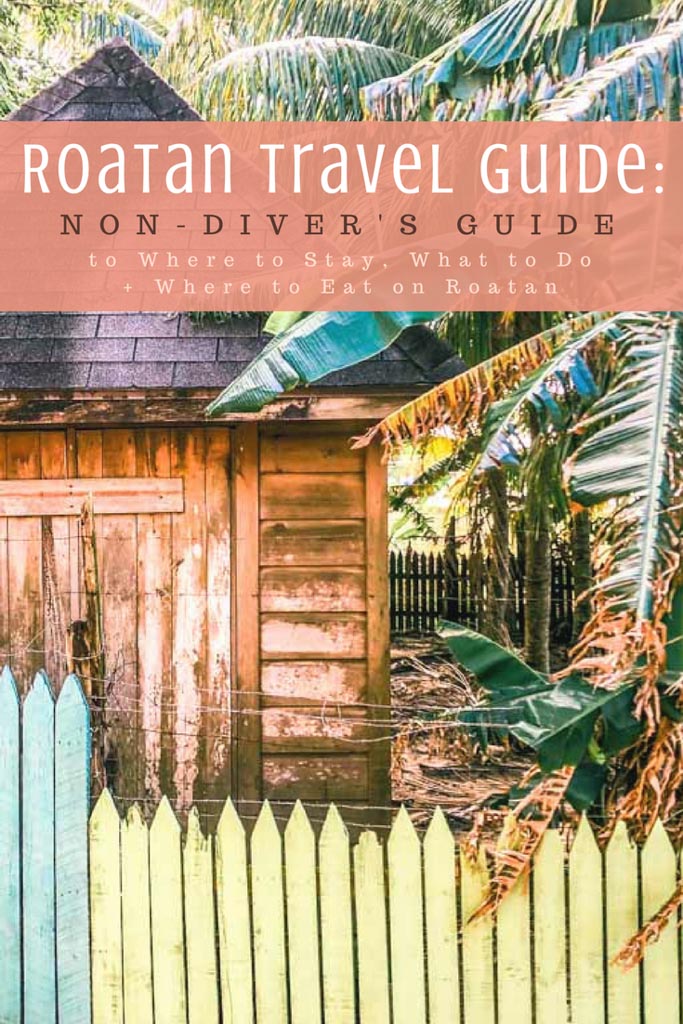 The second biggest barrier reef in the world - the MesoAmerican reef - runs from the Caribbean coast of Mexico down the coast of Belize and Guatemala, and ends off the coast of Honduras. This reef happens to be very healthy, especially the reef in Honduras. In fact, it's the only country in the world that has a reef is actually getting healthier year by year. The country protects it's reef carefully, so this is an amazing place to explore the underwater marine world.
But if you're not a diver, there are still plenty of other ways to enjoy this reef and this gorgeous island. Other Roatan travel activities range from incredible snorkeling, sailing, beach lounging, hiking, horseback riding, and lots of other activities.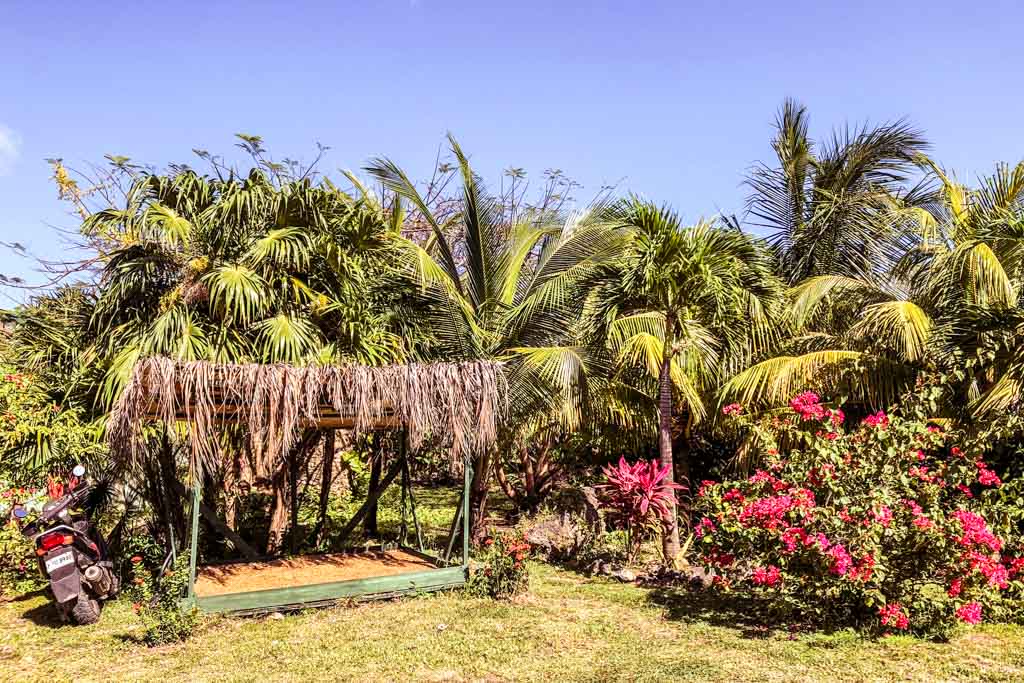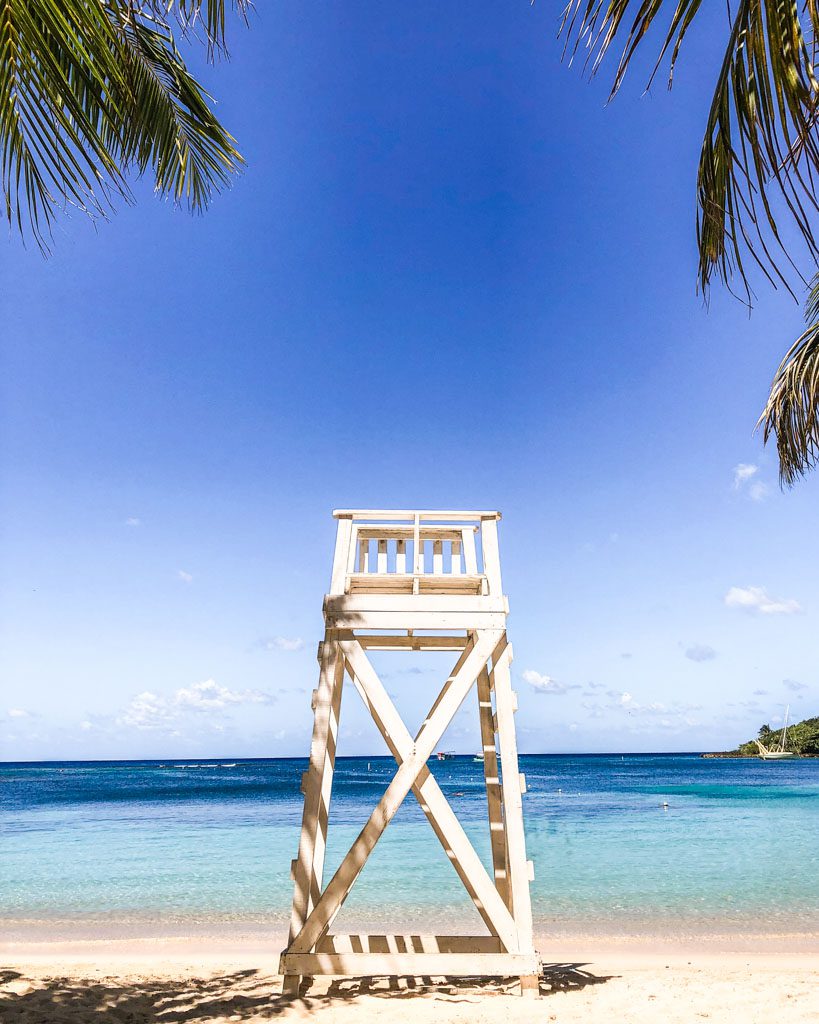 Before I went to Roatan, I expected to enjoy the pretty beaches and nature and have a relaxing vacation. However, my Roatan travel was much more than I expected - the island has really interesting culture, gorgeous jungle as well as beach & ocean, and warm people. I am so enthusiastic about Roatan travel and want to share this gem with others!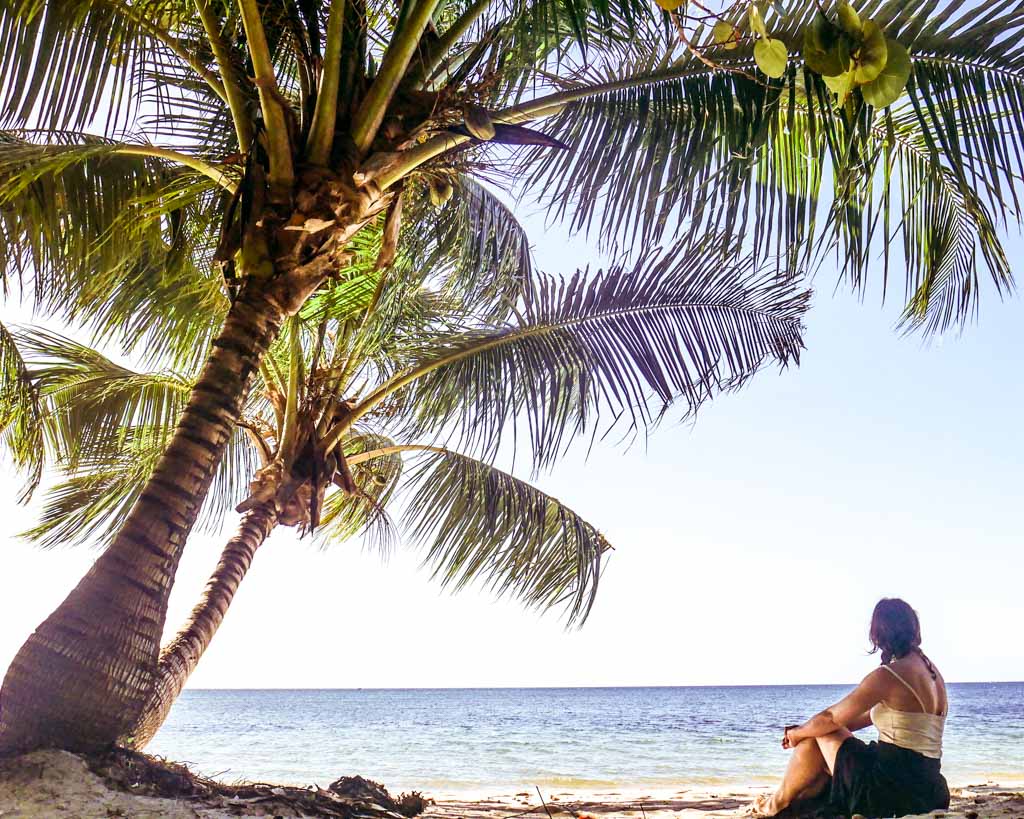 Read on to find out everything you need to know in my Roatan travel guide. From where to stay, what to do as a non-diver, and where to eat. I spent 10 days getting to know this island, and I want you to enjoy it as much as I did!
Search Roatan Hotels and Airbnbs:

Where to Stay: Roatan Travel Guide
I stayed in 4 places all around the island of Roatan during my 10 days of Roatan travel. I would recommend 3 of those places - they were all amazing in totally different ways. Each would appeal to a different type of traveler. Or if you're like me and like a variety of experiences, you might want to try to combine a couple of them for some different perspectives on Roatan travel.
West Bay: Ibagari -
For the Design Conscious & Luxurious Traveler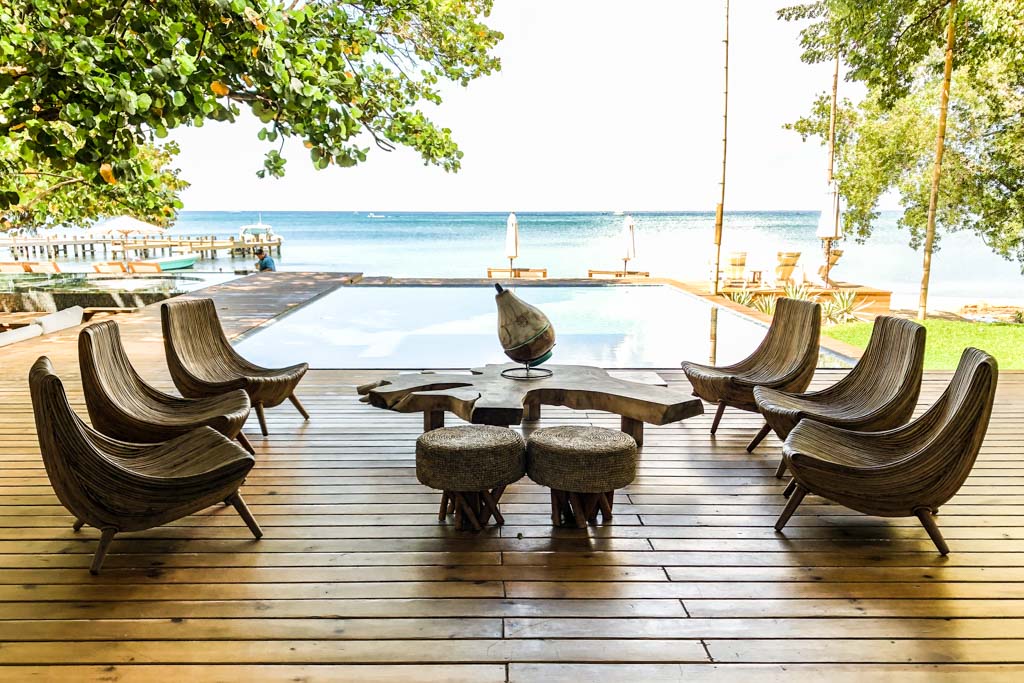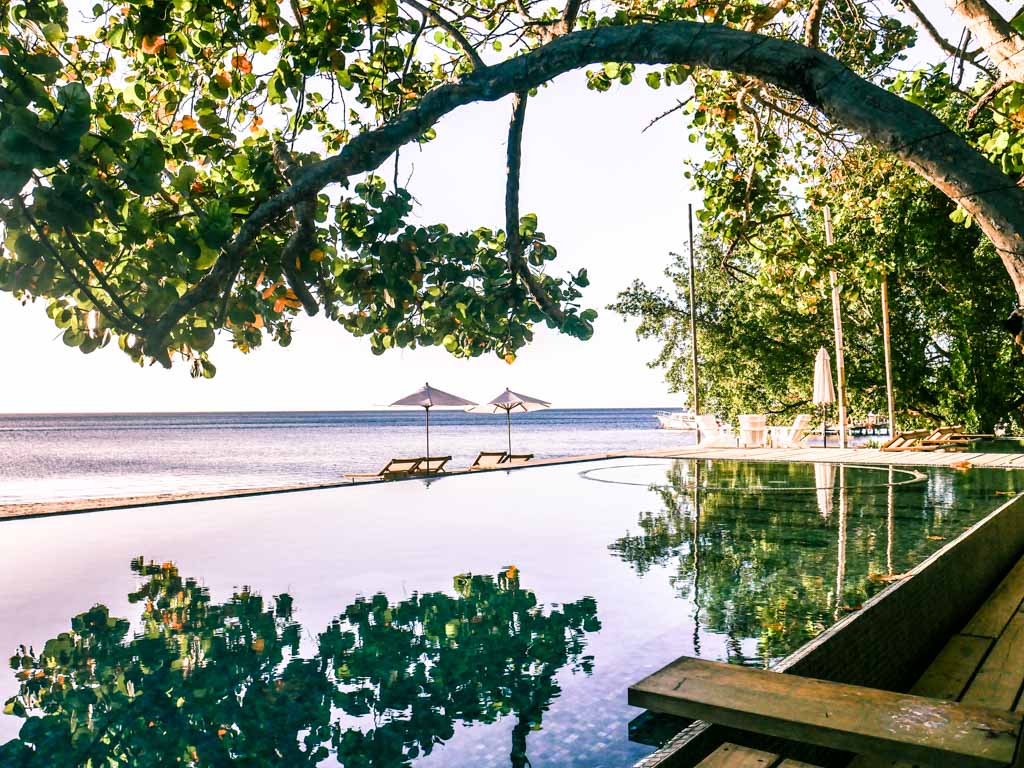 Ibagari Boutique Hotel is hands down one of the most gorgeous hotels I've ever stayed in. Every corner, every piece of furniture or artwork is carefully thought out and curated. The rooms are beautiful, large and comfy. I legitimately didn't want to get out of bed, even though there was a picturesque beach right outside.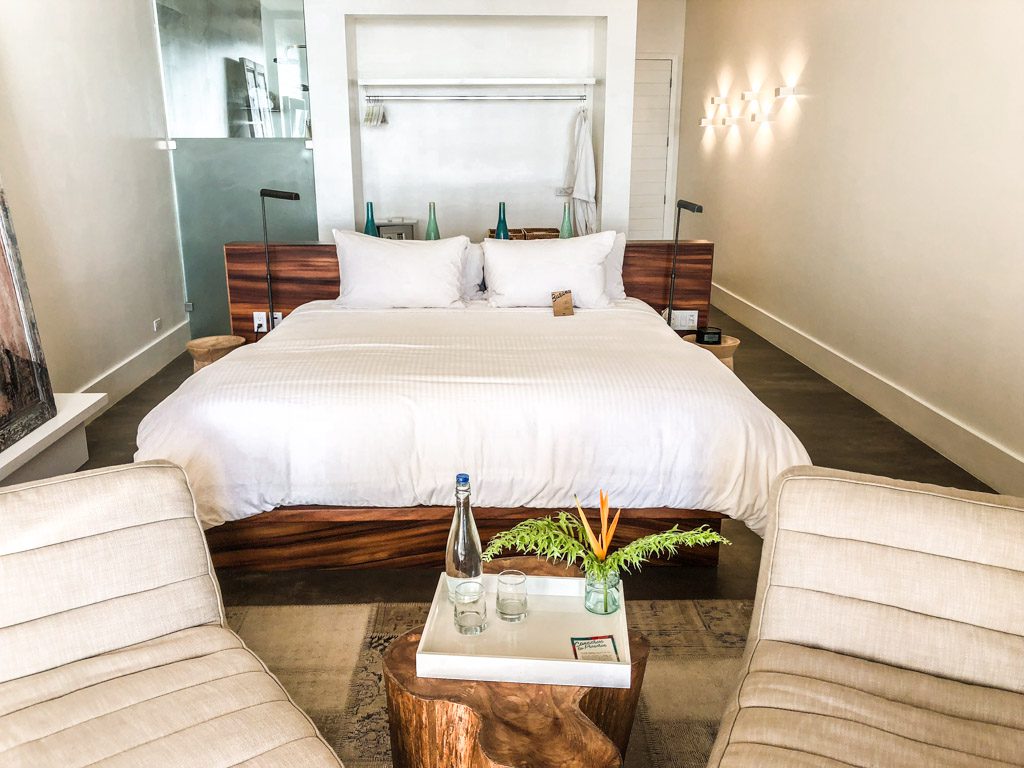 The staff is very attentive and ready to help you with anything you need. The common areas and pool are super beautiful and very comfortable and inviting. And the restaurant is one of the very best places to eat on the island (see below in the What to Eat section). Even if you don't stay at Ibagari, you should definitely make time to visit this restaurant during your Roatan travel.
This is absolutely the best West Bay Roatan hotel. If you want quick access to the famous and beautiful nearby West Bay Beach, but prefer a more private and luxurious hotel, Ibagari is a perfect fit.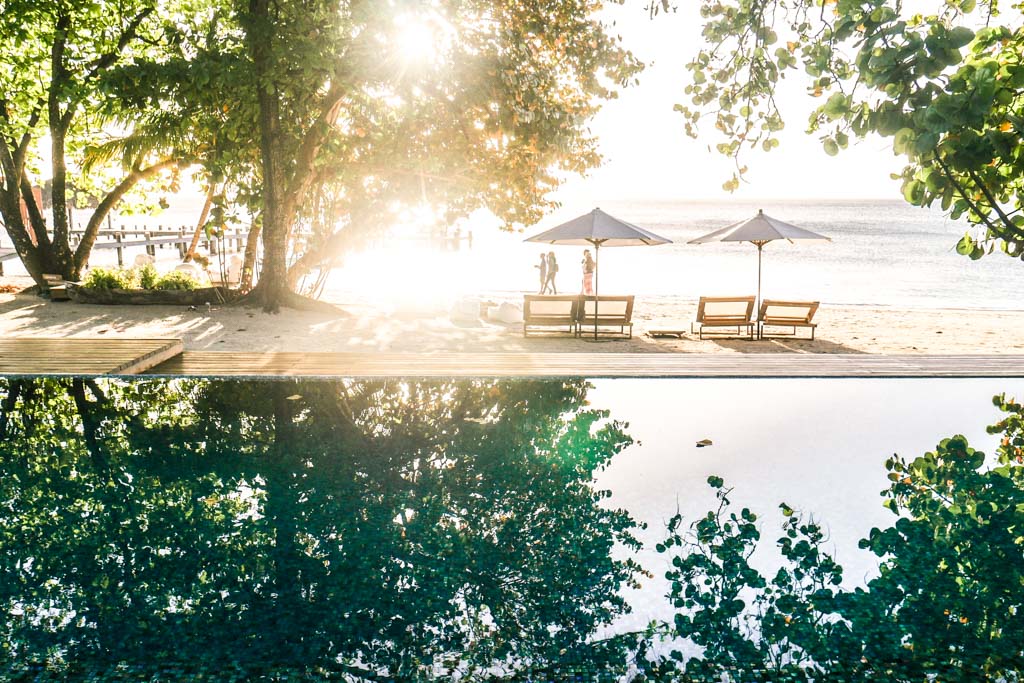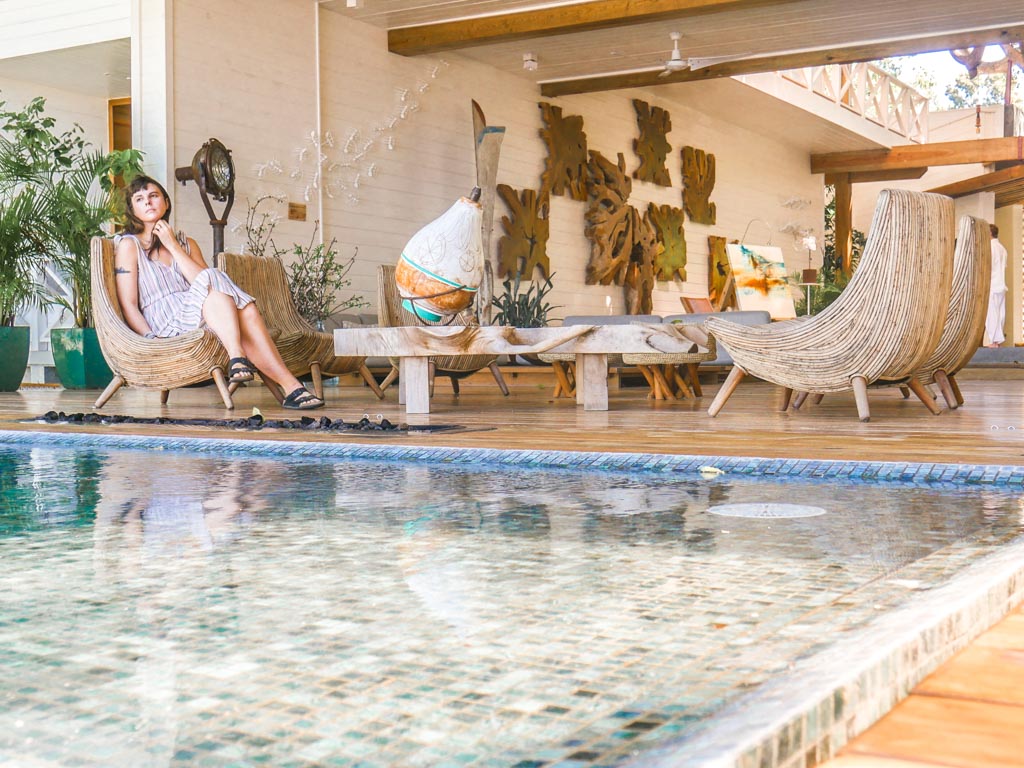 Hotel: Ibagari Boutique Hotel
Best For: The luxury and design conscious traveler
Price: Varies depending on room & season.
Includes: Air conditioning, wifi, ocean view, pool.
Location: Tamarind Drive, West Bay Roatan
Book Here: Reservations
Find Roatan Travel Flight Deals:


Sandy Bay/West End: Puerta Azul -
The Best of Both Worlds - Quiet + Convenient Location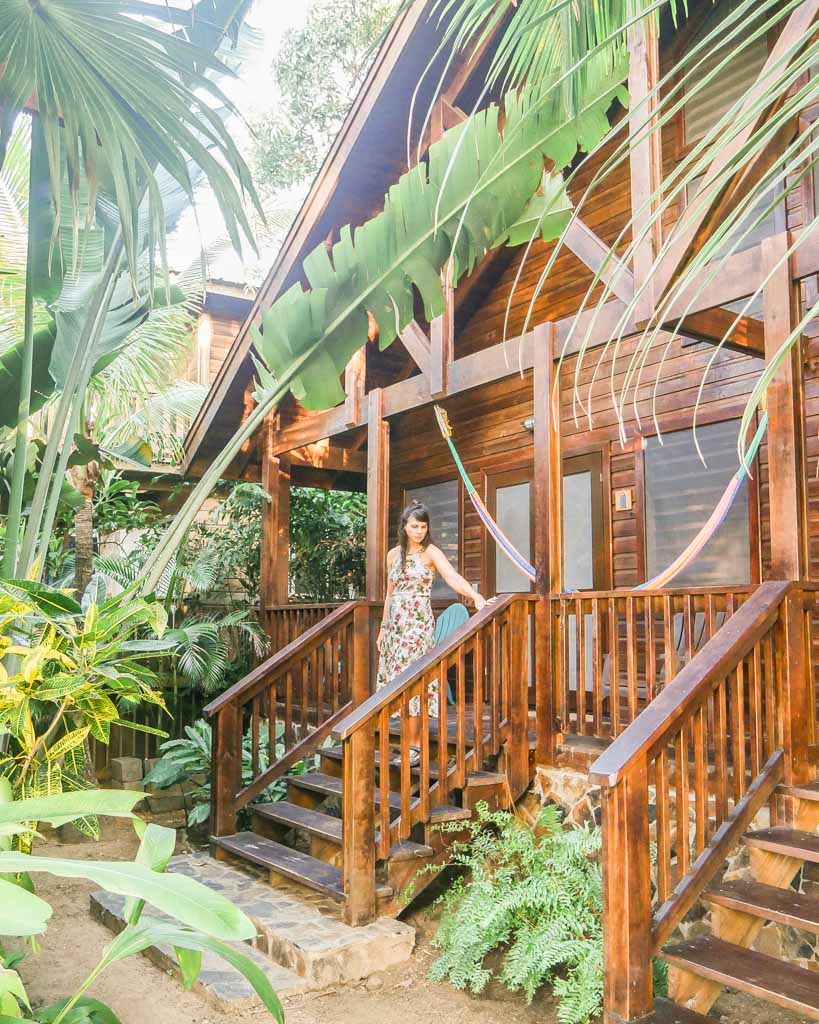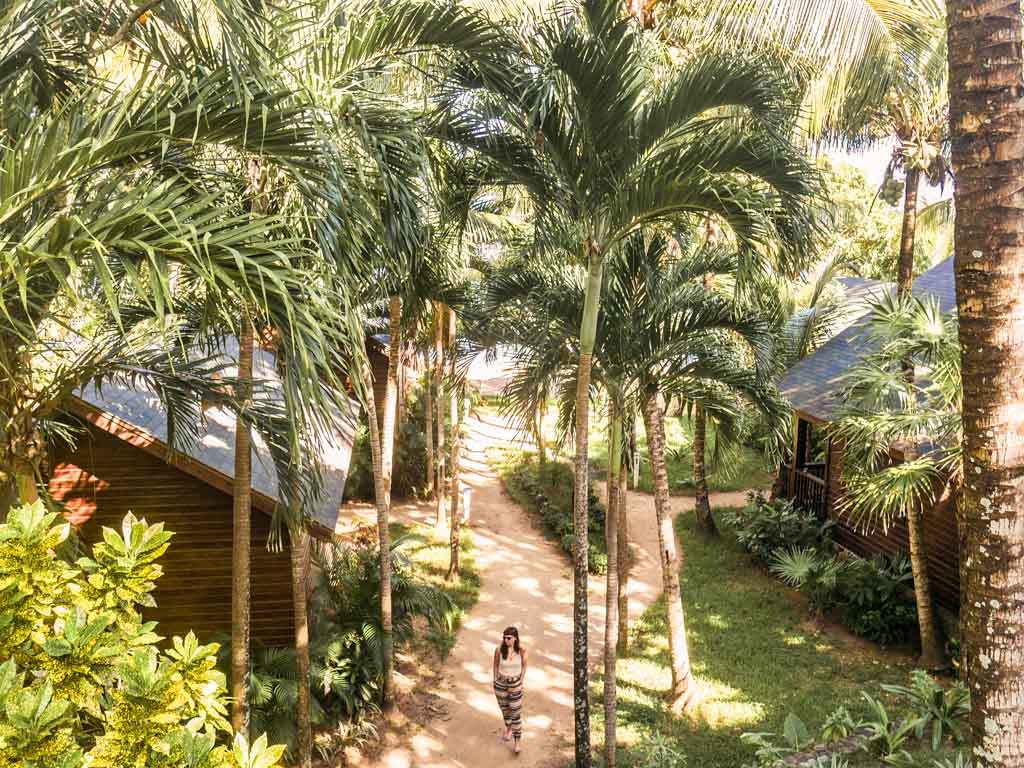 I stayed in West End for one night during my Roatan travel, and I wouldn't necessarily recommend it. West End is fun to visit for dinner or an morning beach visit (see below in the What to Do section), but it's quite touristy so probably not the best place to spend your Roatan vacation.

Instead, I'd recommend staying in the nearby little community of Sandy Bay. This area is only 10-15 minutes from West End by car, but feels worlds away.
The grounds at Roatan hotel, Puerta Azul, are right off the main road, but feel tucked miles into the jungle. The space is full of waving palms and pretty tropical plants. And the wooden bungalows blend right into the natural environment, while offering a comfy and chic place to relax.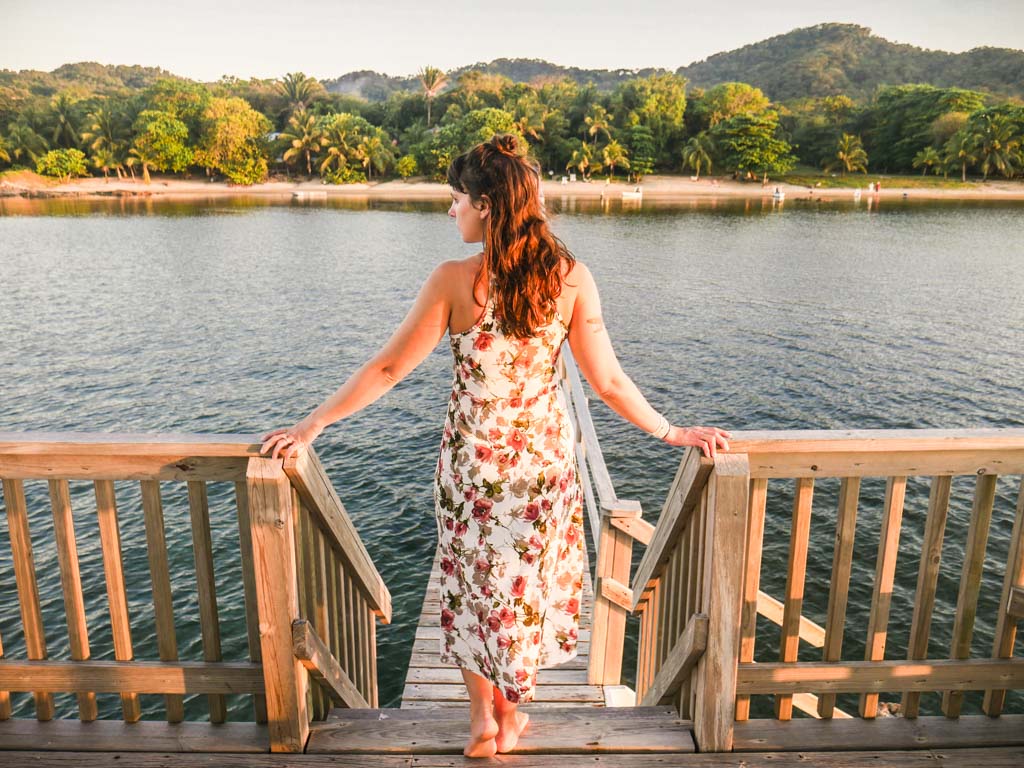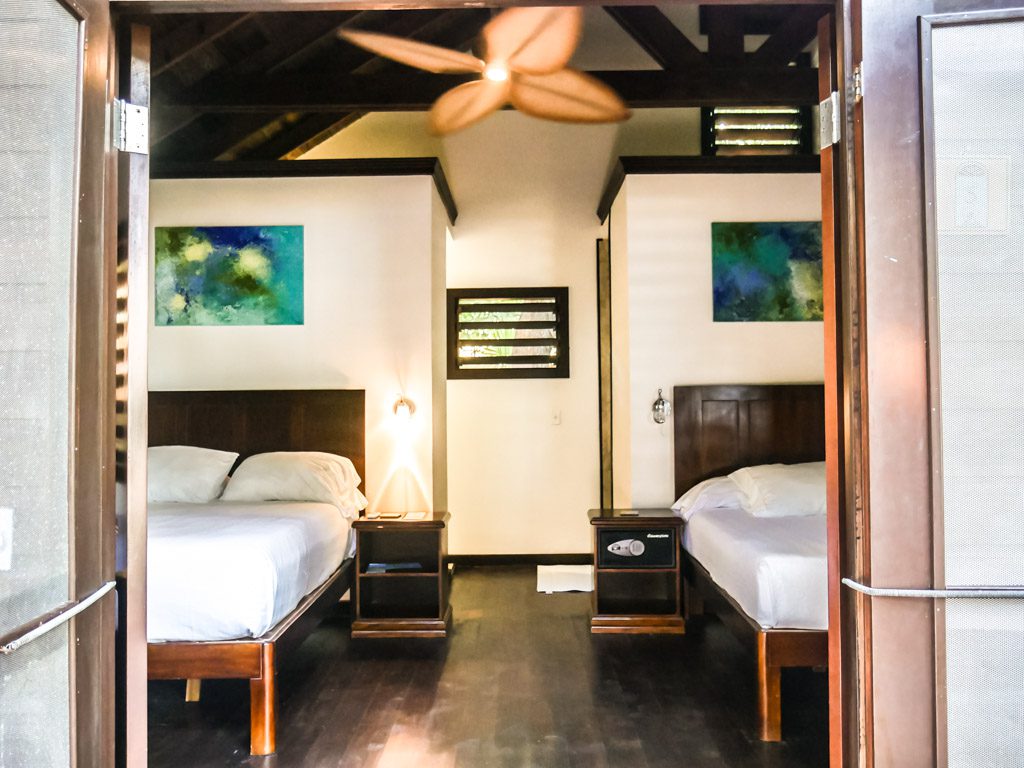 This jungley hotel is right on the beach, so your room is only steps from the sand. This beach doesn't have the bright white sand of West Bay, but the darker sand and calm waters are very beautiful in their own way and you'll usually have the beach and sea totally to yourself.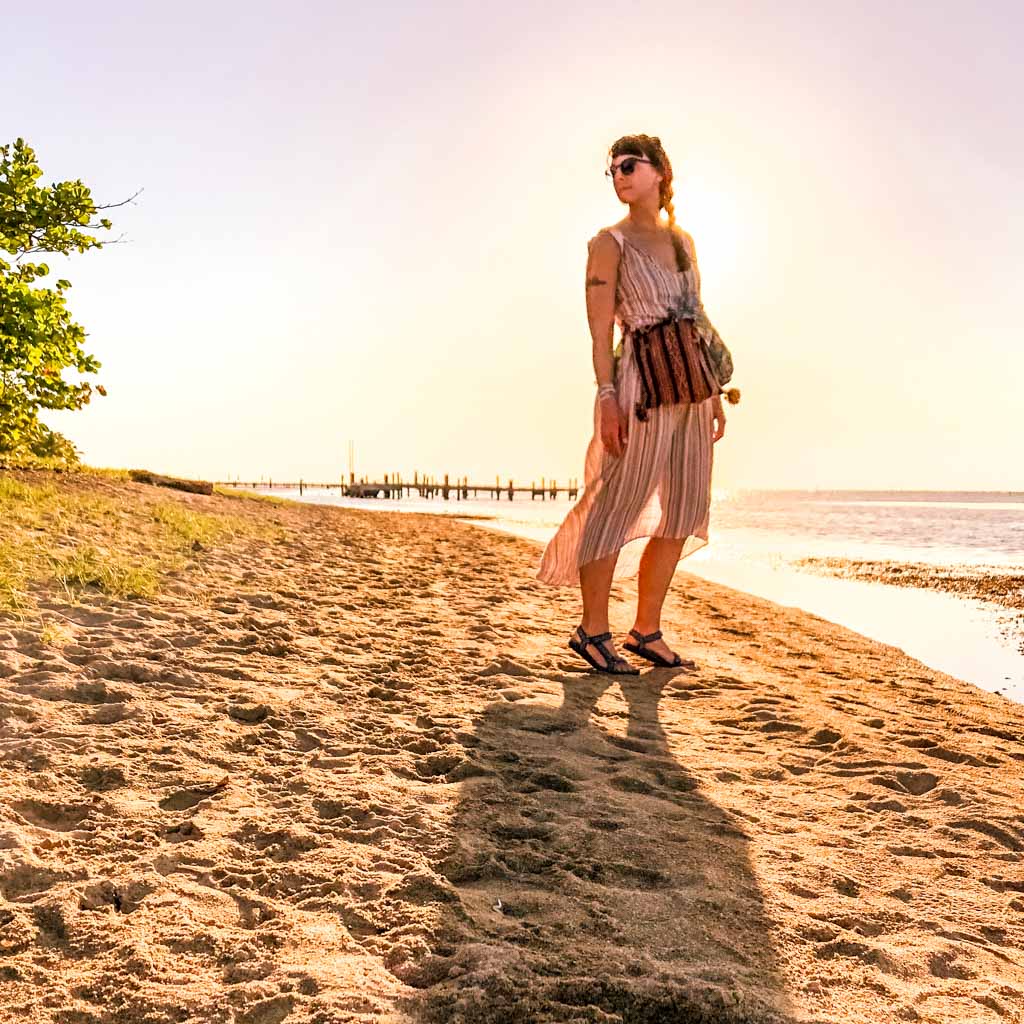 Puerta Azul has an incredible 200 foot pier with a deck at the end that is perfect for lounging, watching the sunset, or jumping into the clear aqua water.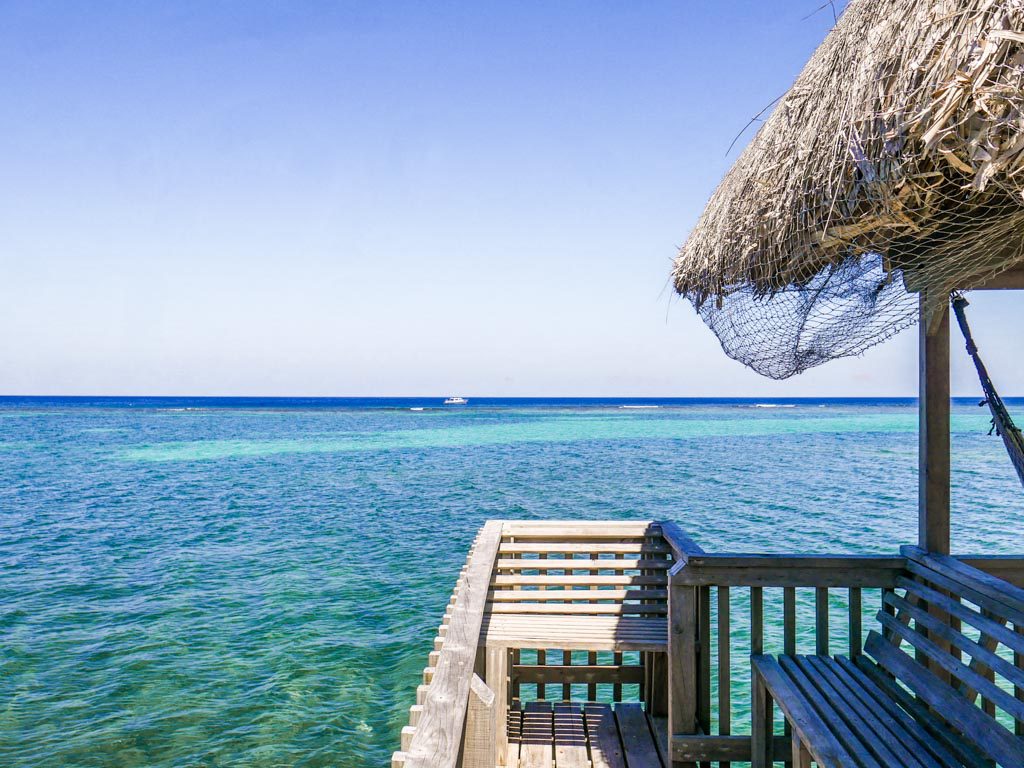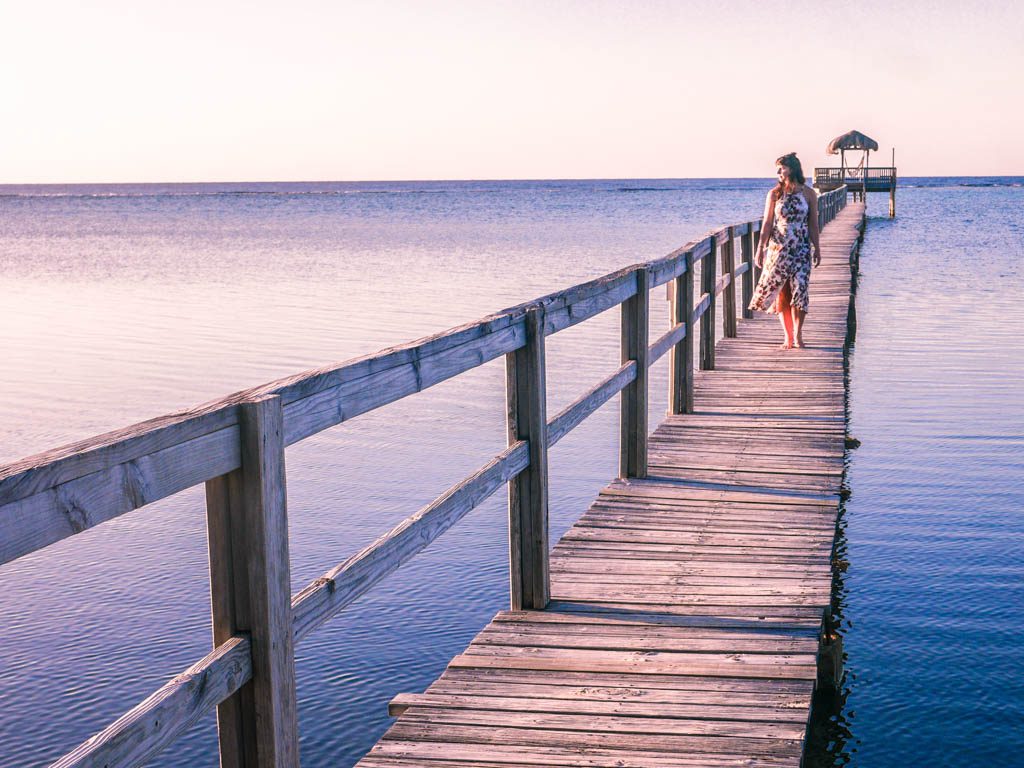 So you have a quiet relaxing vacation spot within a few minutes of all the amenities of West End. And if you don't have your own car, you can easily and safely hail one of the shared taxis that passes by the main road often. These only cost a couple of dollars per person, and offer a quick and easy way to get around during your Roatan travel.
Hotel: Puerta Azul Boutique Hotel
Best For: The discerning traveler who wants a quiet and restful vacation within minutes of the action.
Price: Varies depending on room & season.
Includes: Breakfast, air conditioning, wifi, unlimited drinking water, free use of ocean toys/snorkeling gear.
Location: Located across the street from the Sandy Bay JAS carwash, near Lawson Rock
Book Here: Reservations
East End: Camp Bay Lodge -
For the Adventurous Traveler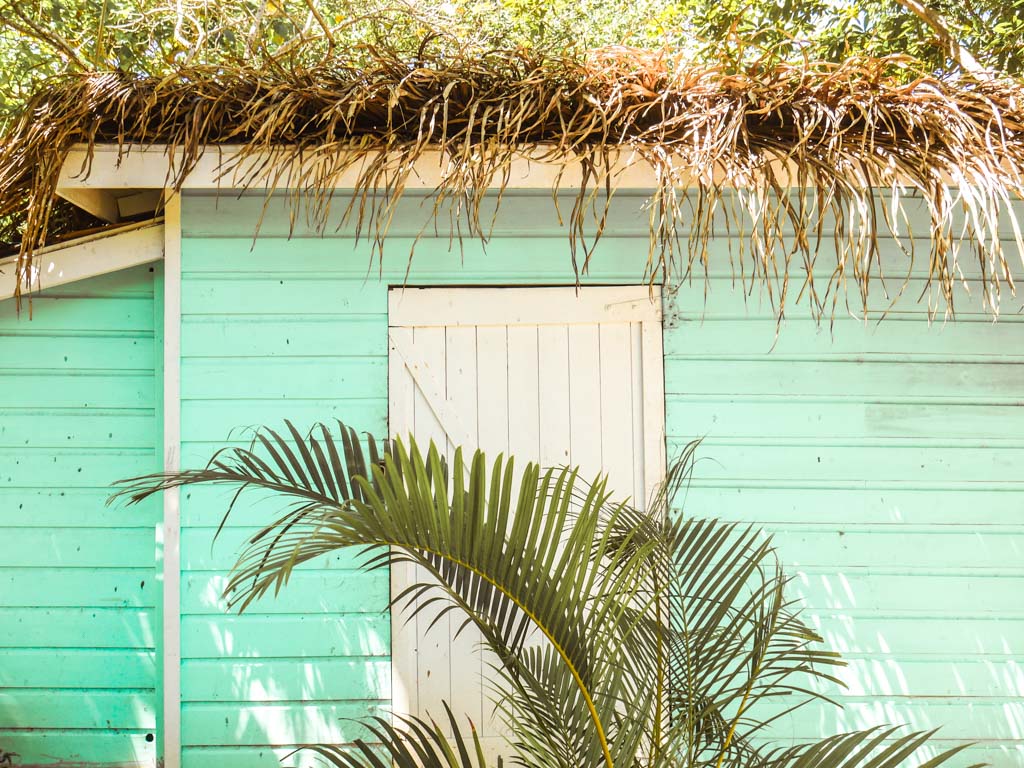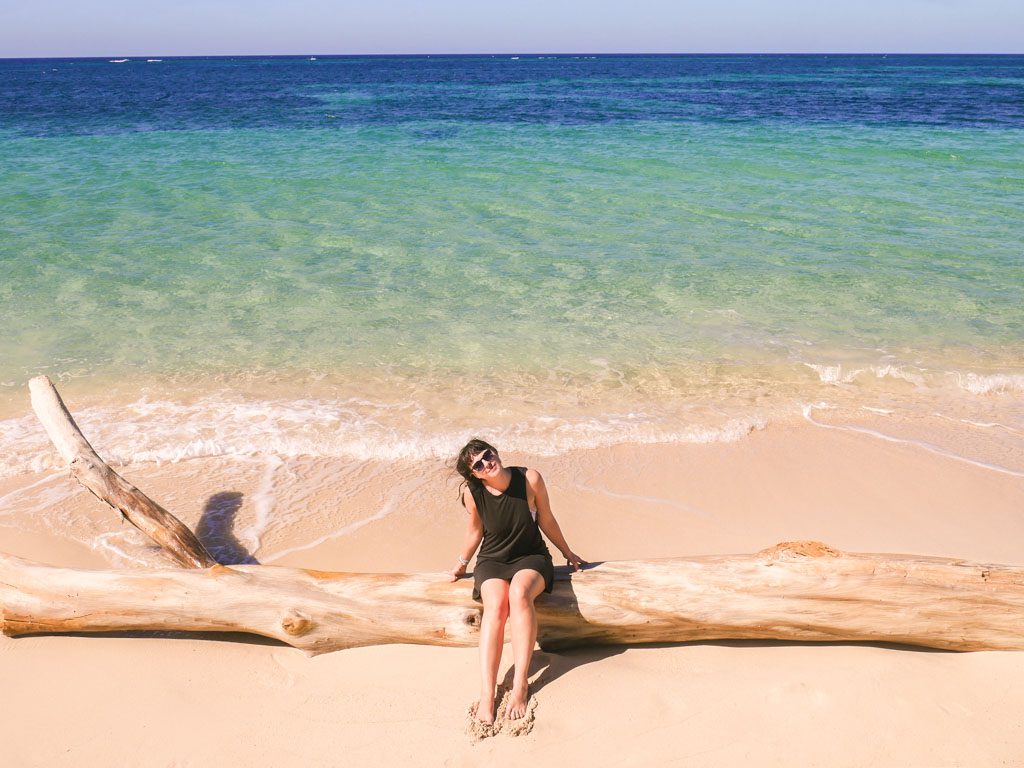 Camp Bay Lodge is one of the most unique places I've stayed and is perfect for an adventurous traveler who likes to get off the beaten path. If you want a special Roatan vacation, Camp Bay is the place for you.
Camp Bay Lodge is located on the remote and undeveloped East End of Roatan. This means that you are surrounded by wild and beautiful nature - jungle and long stretches of white sand with no one else around (except a few other hotel guests).
Read my full review of Camp Bay Lodge here.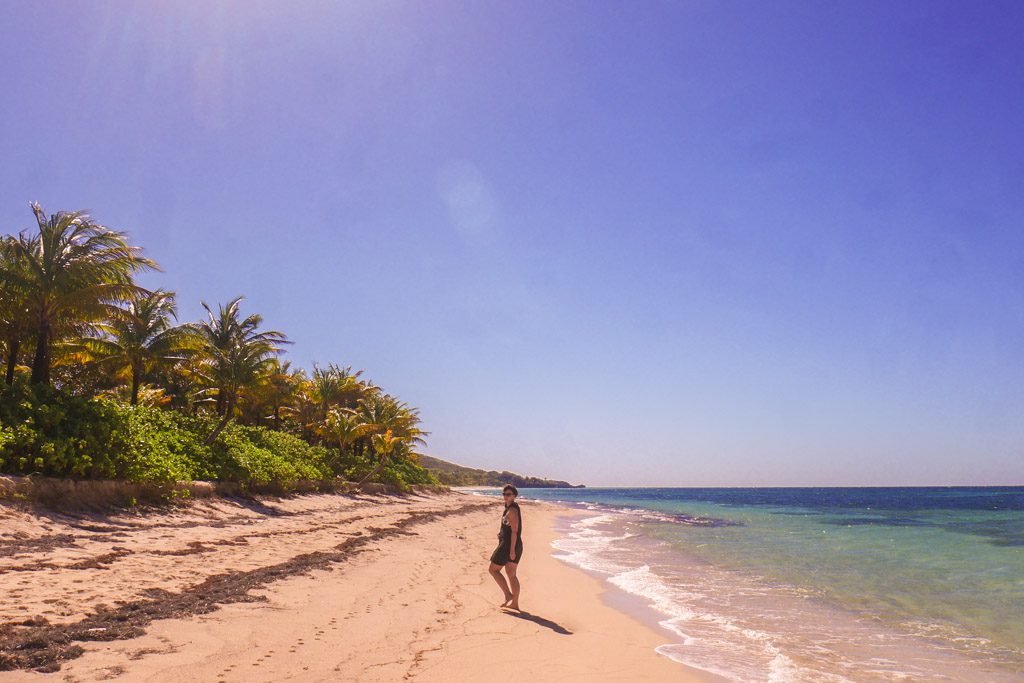 The lodge is also known for its kite surfing. This part of the island gets some strong offshore winds, so it's a great spot to practice this sport. The hotel can set up classes or rent out equipment for this (See below in the What to Do section).
This is also a great place to really get to know the original Roatan culture- the Garifuna people. The small community of Camp Bay nearby (with only about 150 people) is a Garifuna community, and the further away town of Punta Gorda is known for their traditional Sunday celebrations (See below in the What to Do section). These events are open to all, but are for the local people to play music, dance, eat, and enjoy the end of their week. I didn't know about this celebration before my Roatan travel, so wasn't able to adjust my schedule to be able to attend. But I'd urge anyone else traveling to the East End to fit this in!
You can definitely do other activities from your base in Camp Bay if you're willing to do some driving/traveling around the island. But Camp Bay Lodge is best used as a place to escape it all, enjoy nature, do some kite surfing, and swing in a hammock with a good book.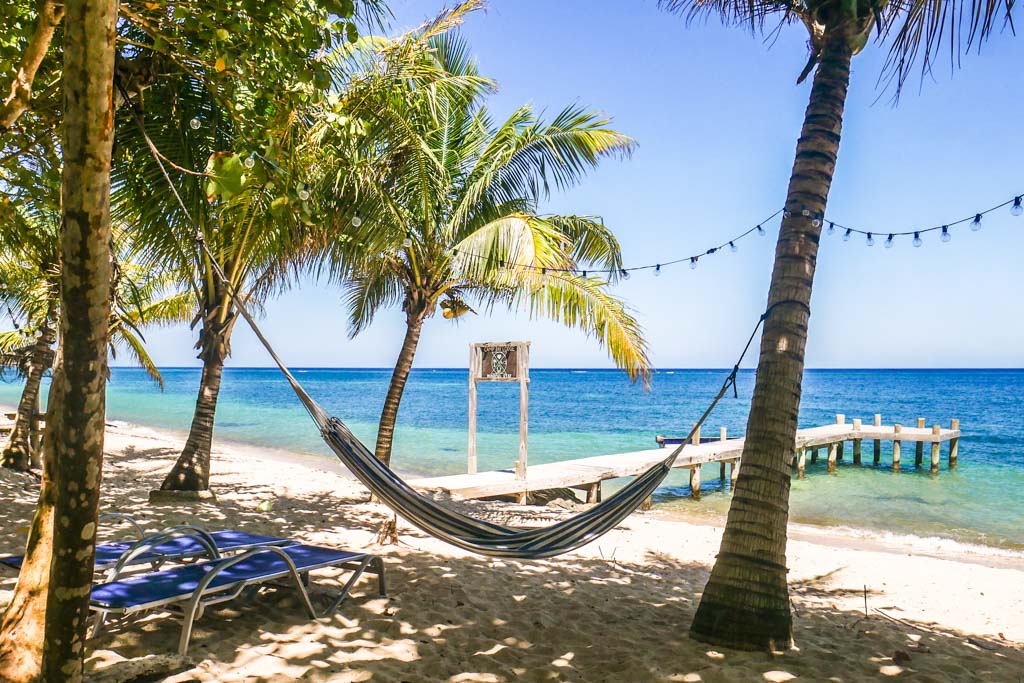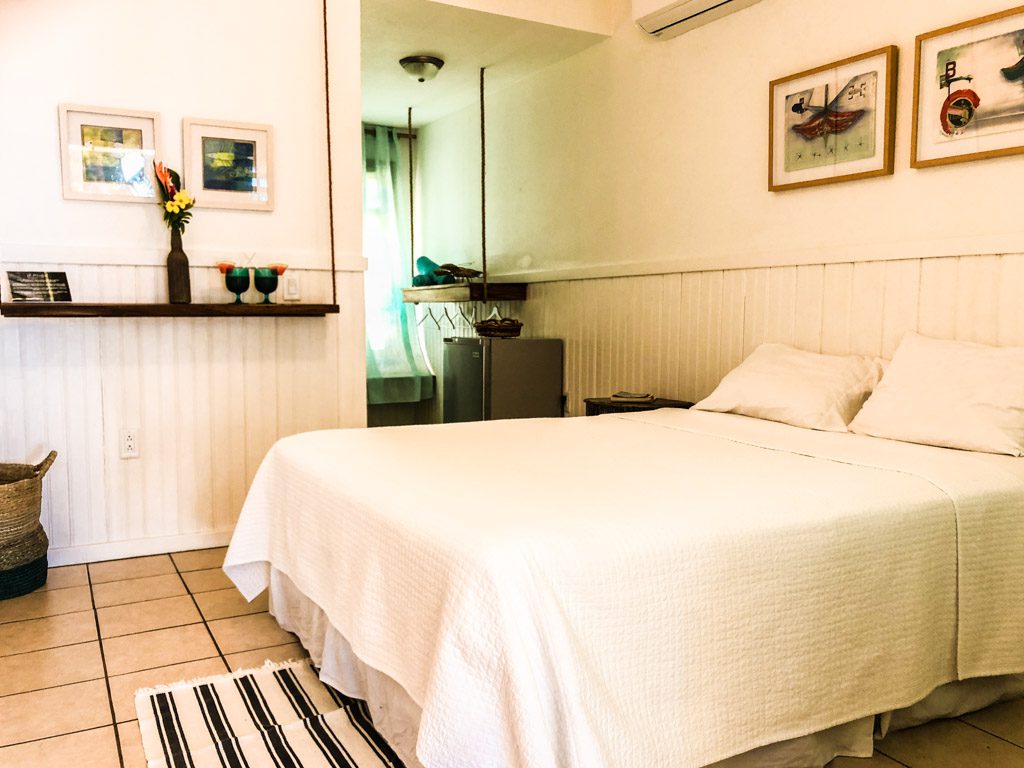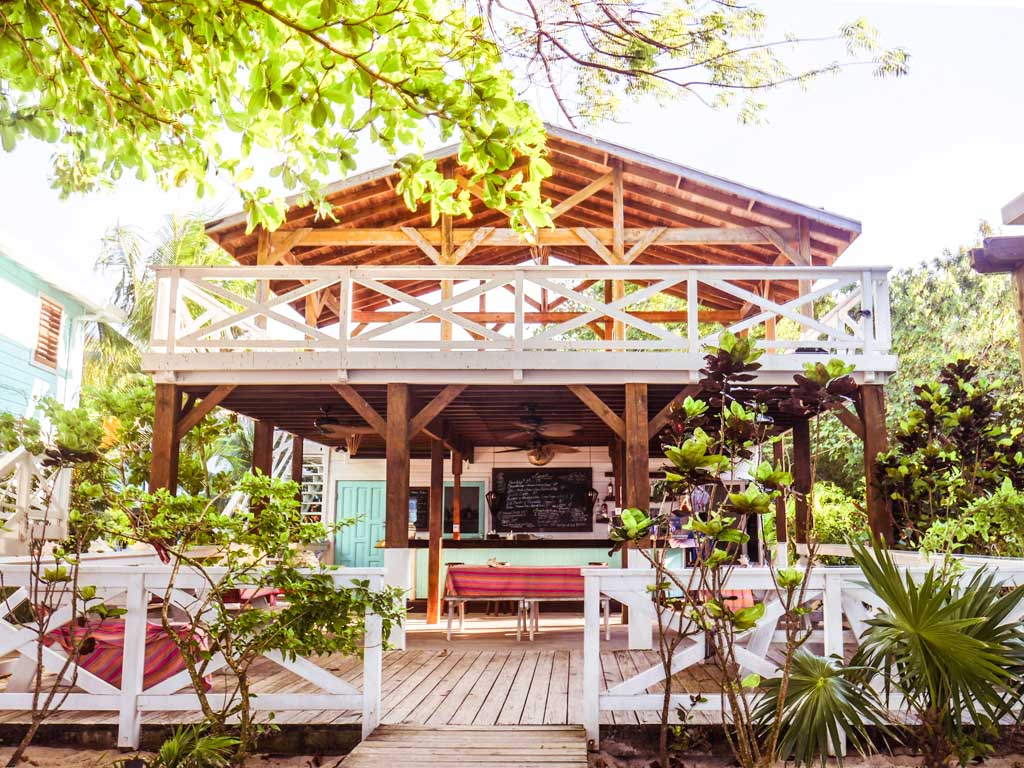 Room rates are very reasonable, and there is an onsite restaurant where you can get all your tasty meals.
Hotel: Camp Bay Lodge
Best For: The adventurous traveler who likes to get off-the-beaten path
Price: $60-150/night based on the room, number of guests, and season.
Includes: Air conditioning, wifi, unlimited drinking water.
Location: Main Highway, East End, Camp Bay
Book Here: Reservations
Or Find Other Roatan Travel Hotels + Airbnbs Below:

What to Do: Roatan Travel Guide
Go Snorkeling
If you're not a diver, arranging a snorkel trip is a must during your Roatan travel time. It's not necessary to dive below the surface to see the incredible and vibrant marine life that makes this barrier reef so special. There are over 100 snorkel spots around the island of Roatan!
Snorkeling Roatan - Day Tour to Cayos Cochinos or Snorkel Tours by Boat from Roatan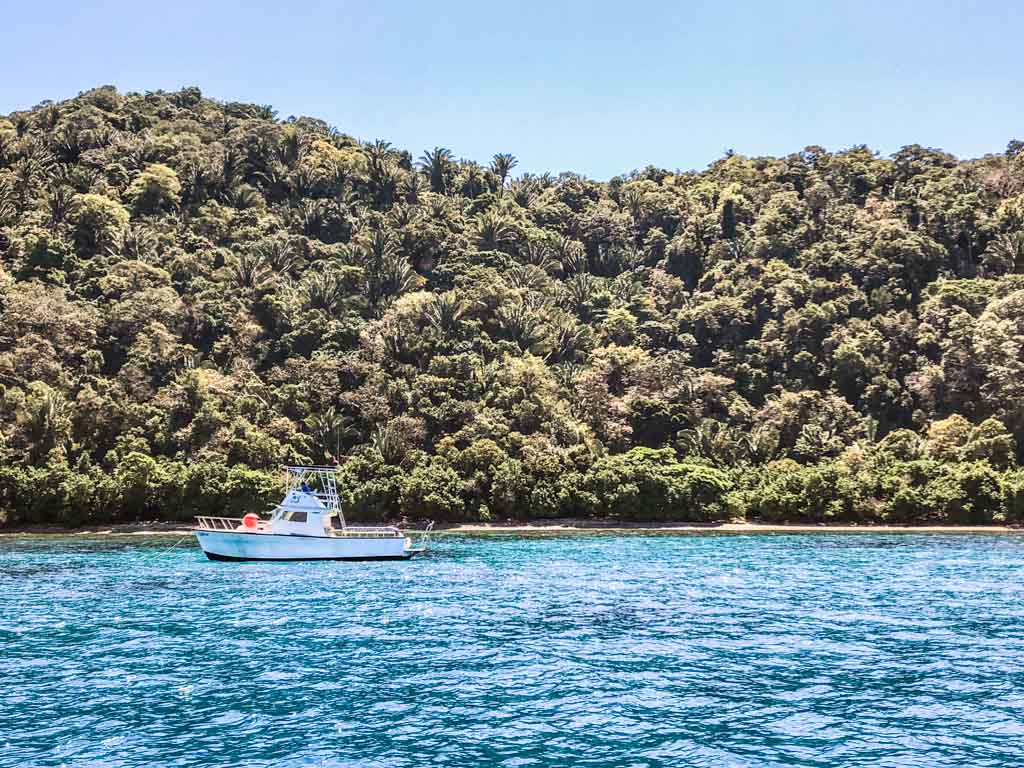 While it's possible to snorkel by swimming from the shore in several spots on the island, be sure to book at least one tour to some of the most amazing places around Roatan to see marine life. I took a Cayos Cochinos from Roatan tour with Zeppelin Tours and it was my favorite day during my Roatan travel.
Note: Zeppelin Tours no longer operates in Roatan. However, Ruthless Roatan Charters offers a very similar day tour to the Cayos Cochinos islands, and has excellent reviews on Tripadvisor. Or for snorkel tours to other destinations, Amavi Charters is another recommended company.
The Cayos Cochinos are a little known and protected island chain closer to the Honduran mainland. The reef and the islands here are basically untouched. You will see some of the most vibrant and plentiful sea life in these waters. And while the sail back and forth is a bit on the longer side, it's a gorgeous place to enjoy being on a beautiful catamaran.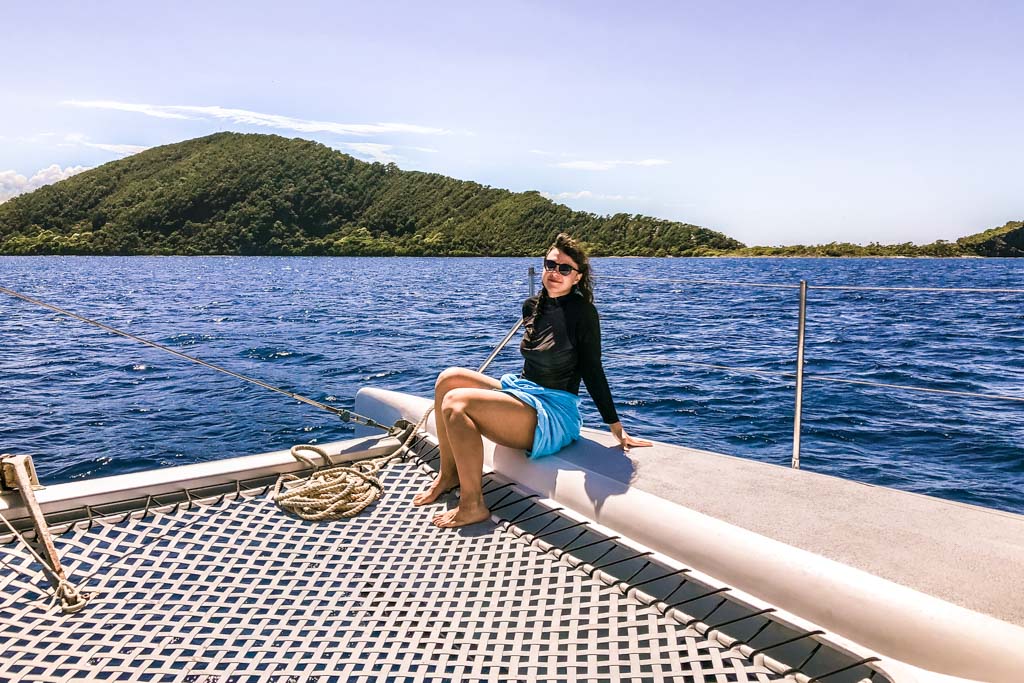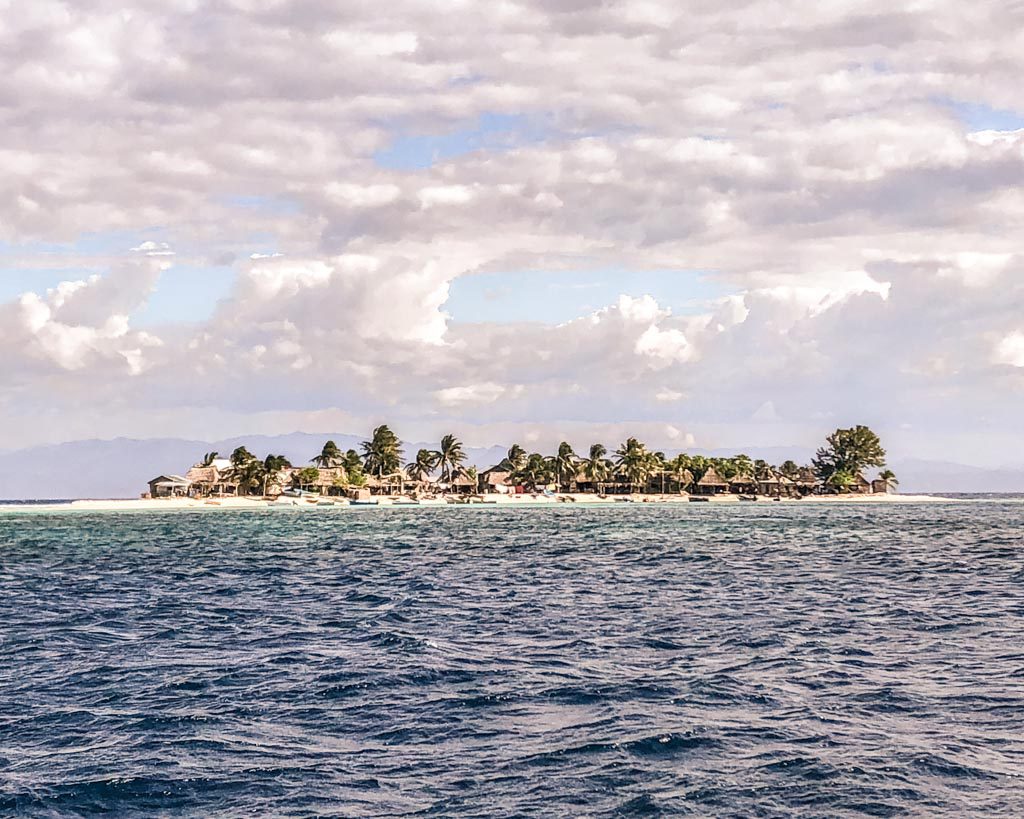 If you don't have the time or flexibility to do the Cayos Cochinos tour (it's a weather dependent trip), you can do the Port Royal snorkel tour from Roatan. This tour is much closer to the island and not weather dependent. It's also one of the best places to snorkel and dive from Roatan and is a national park filled with beautiful marine life.
Snorkeling - West Bay
There are also many places within swimming distance of the Roatan shore to enjoy some easy snorkeling. The easiest is the reef right off the shores of West Bay. You can rent snorkel gear on this beach, and simply swim out along the rock wall along the southwestern edge of West Bay Beach to see some beautiful marine life. Be sure to ask about any currents and be careful if you plan to swim out very far.
Snorkeling West End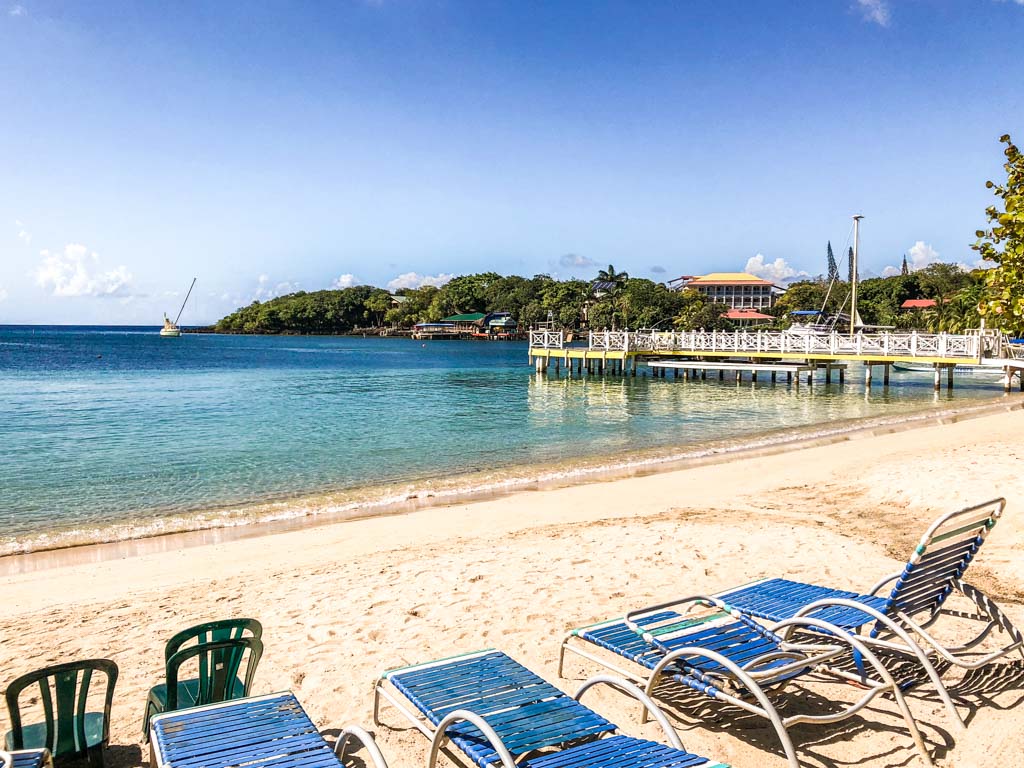 Another great spot for snorkeling is off the coast of West End. It's a little too far and not safe to swim to. But instead of going on an organized day tour to this beautiful reef, you can simply ask a water taxi at the West End pier to take you out to the reef, wait while you snorkel, and then bring you back when you are finished. I haven't done this myself, but heard from locals this was a great option. Price would most likely cost about $10-15 USD per person for an hour of snorkeling. Be sure to settle on a price before you leave.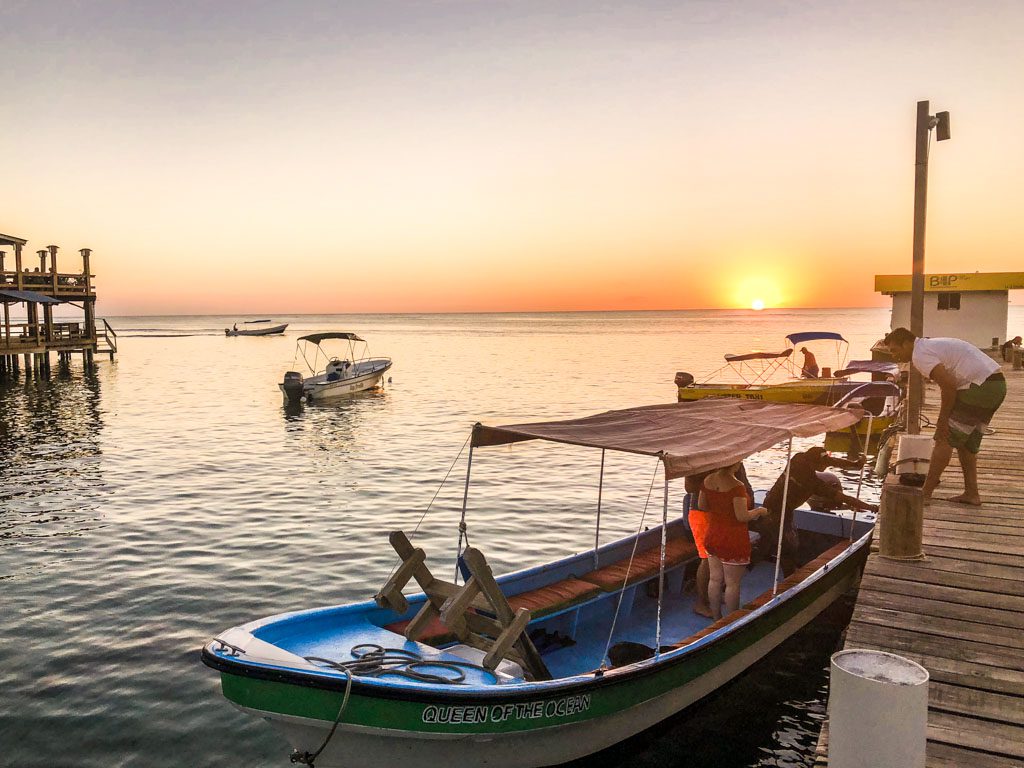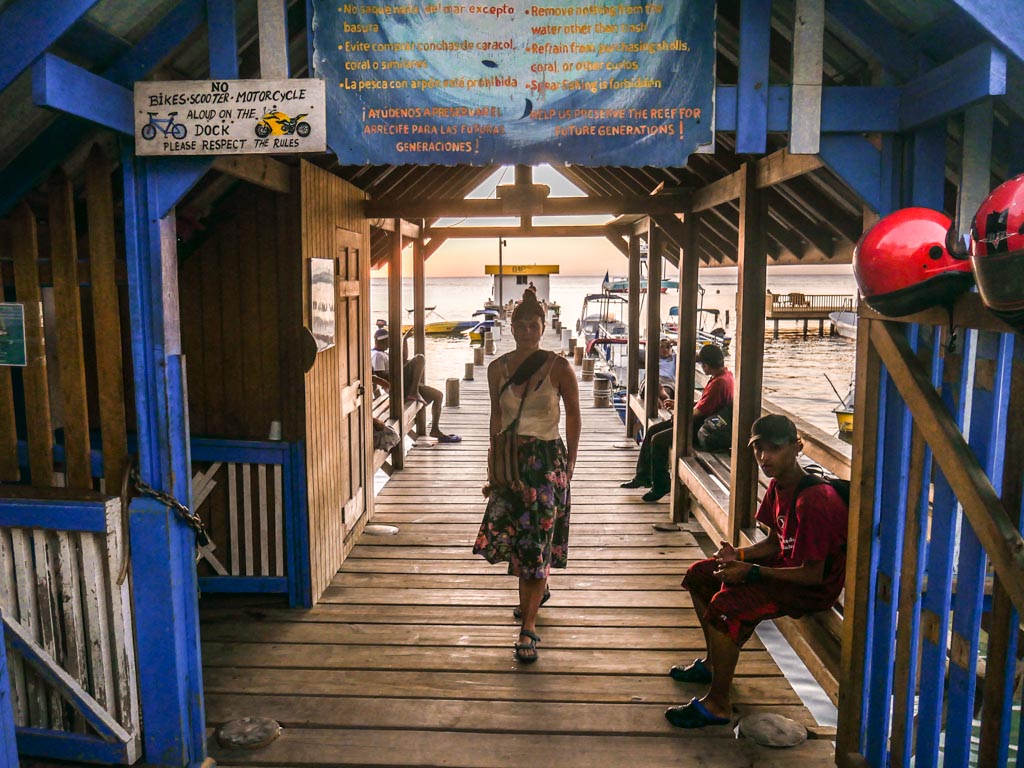 You can rent the snorkel gear from Ecodivers Roatan in the center of West End.
You can also snorkel right off the shore of West End beach if you want something more lowkey. I recommend doing this in the morning before the crowds arrive.
Sunset Sailing Tours
What's better than being on a sailboat in the clear Caribbean sea while watching the sun set? Probably nothing. If you want to enjoy the beautiful view from a boat and relax with some rum punch, you might want to book a sunset sailboat tour during your Roatan travel.
Visit the Botanical Gardens of Carambola Gardens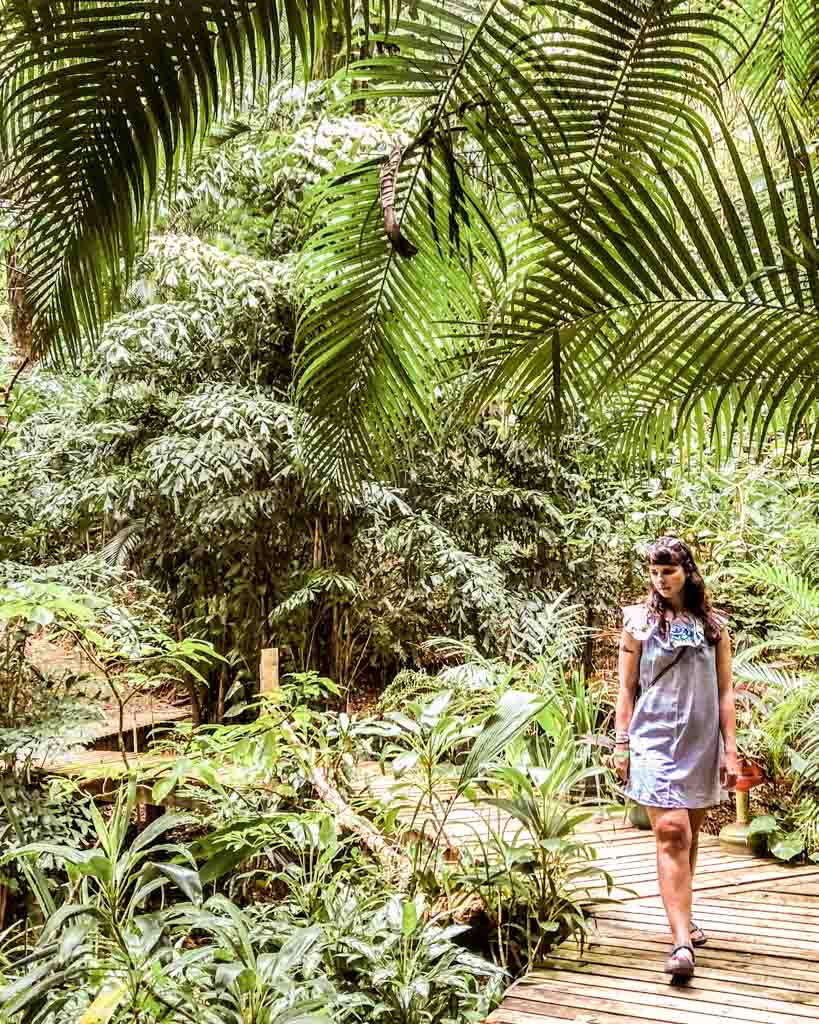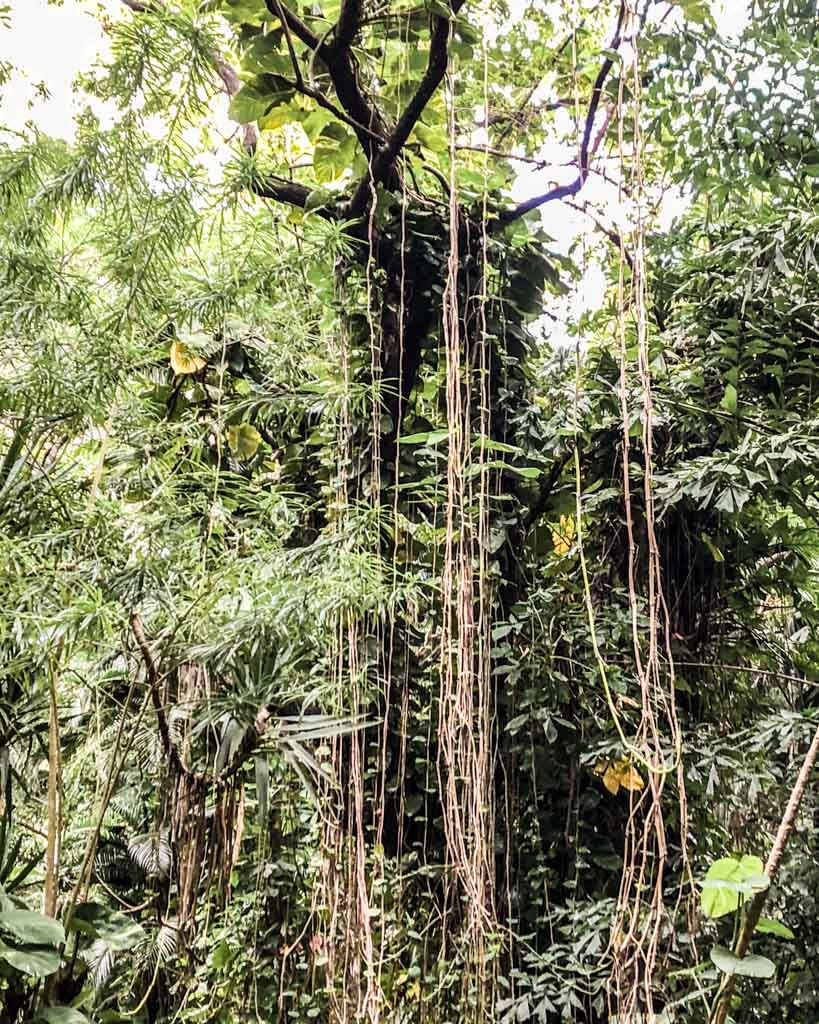 Carambola is a pretty botanical garden within a couple minute drive of West End. You can take any shared taxi making the trip between Coxen Hole and West End and ask to be let out at Carambola Gardens.
This is probably not the most mind blowing botanical garden in the world, but it was very beautiful, and had lots of examples of local flora that were nicely labeled. There are also some nice and well maintained paths that wind up the mountain. It's an easy enough walk, though is climbing up. It takes about 30 minutes to reach the top, and then you are rewarded with an incredible view of the shore.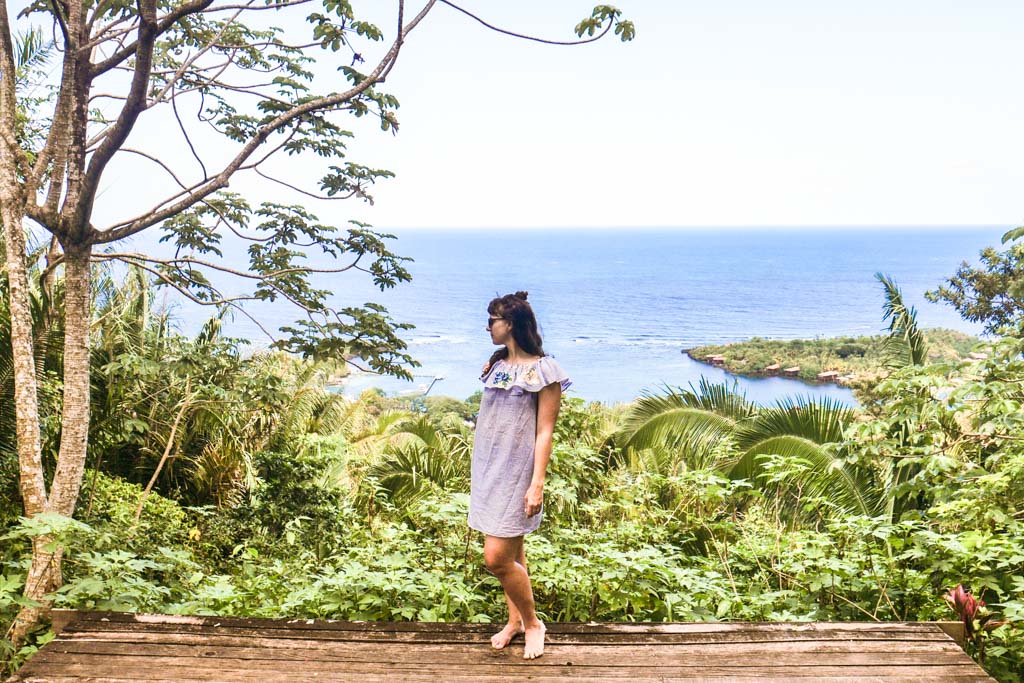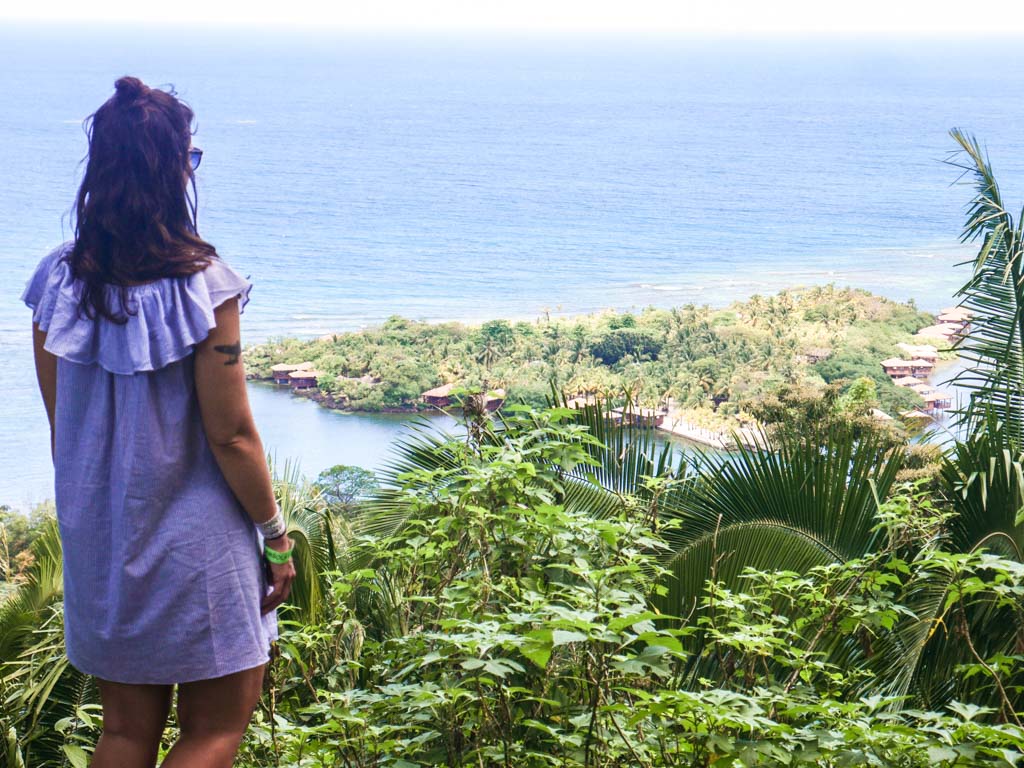 I loved visiting the garden because I love the jungle and being surrounded by tropical plants. I also love hiking and a view so this was a great stop! Admission costs $10 USD.
Visit West End Beach before Noon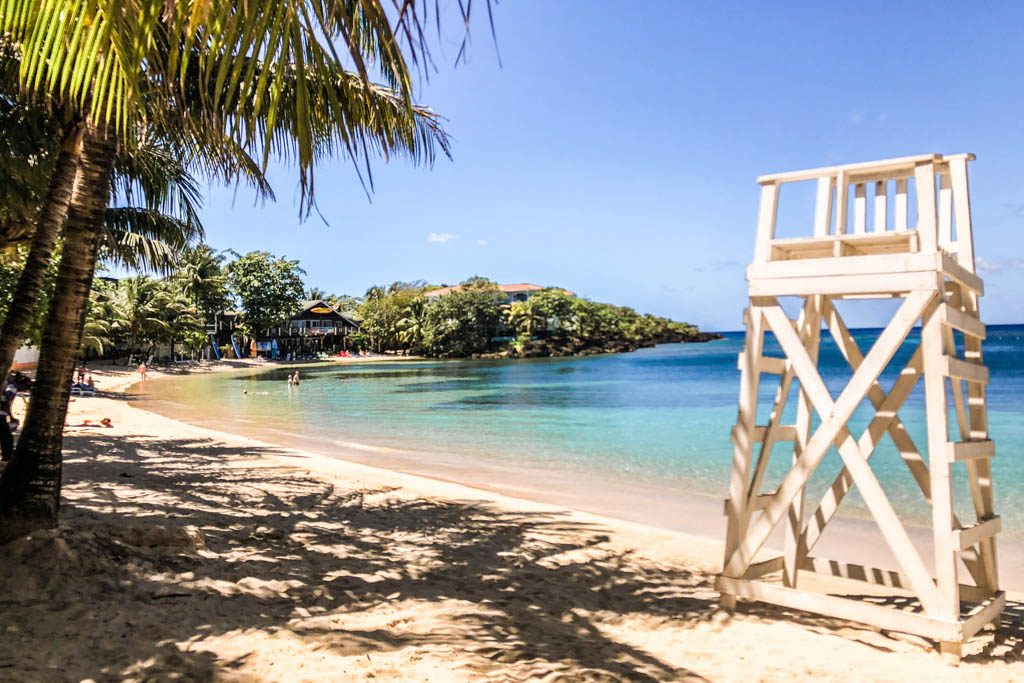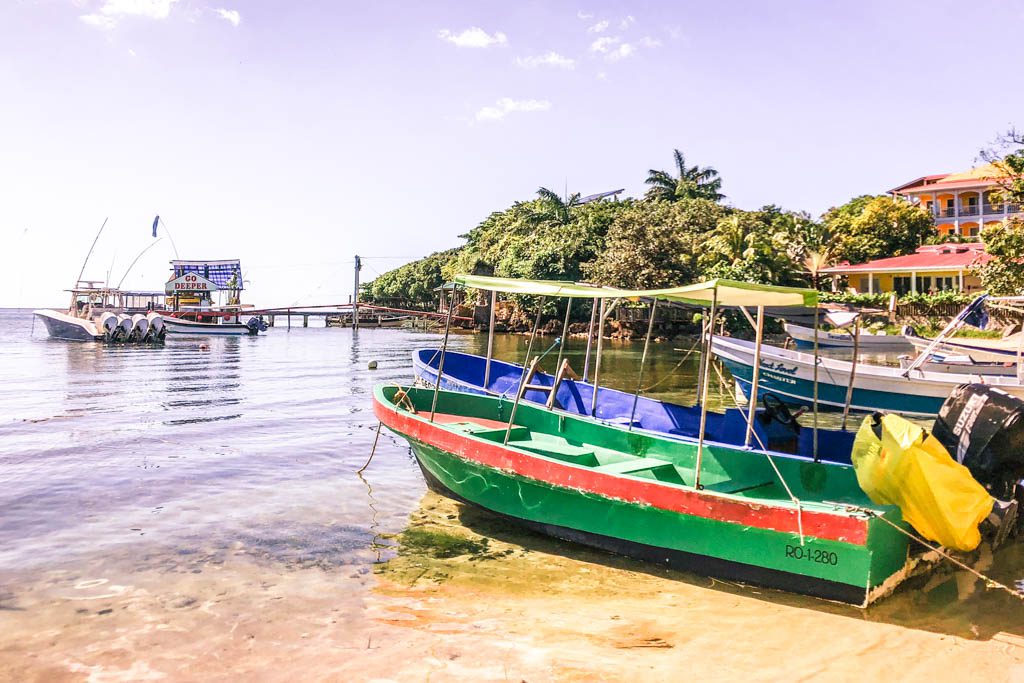 West End beach is actually a really pretty and underrated beach. The trick is to enjoy it before the cruise shippers arrive. You can check this schedule or this one for cruise ship days, but the easiest thing to do is to time your beach hang to be before noon. You will most likely have the white sand and clear waters to yourself!

Visit West Bay Beach before Noon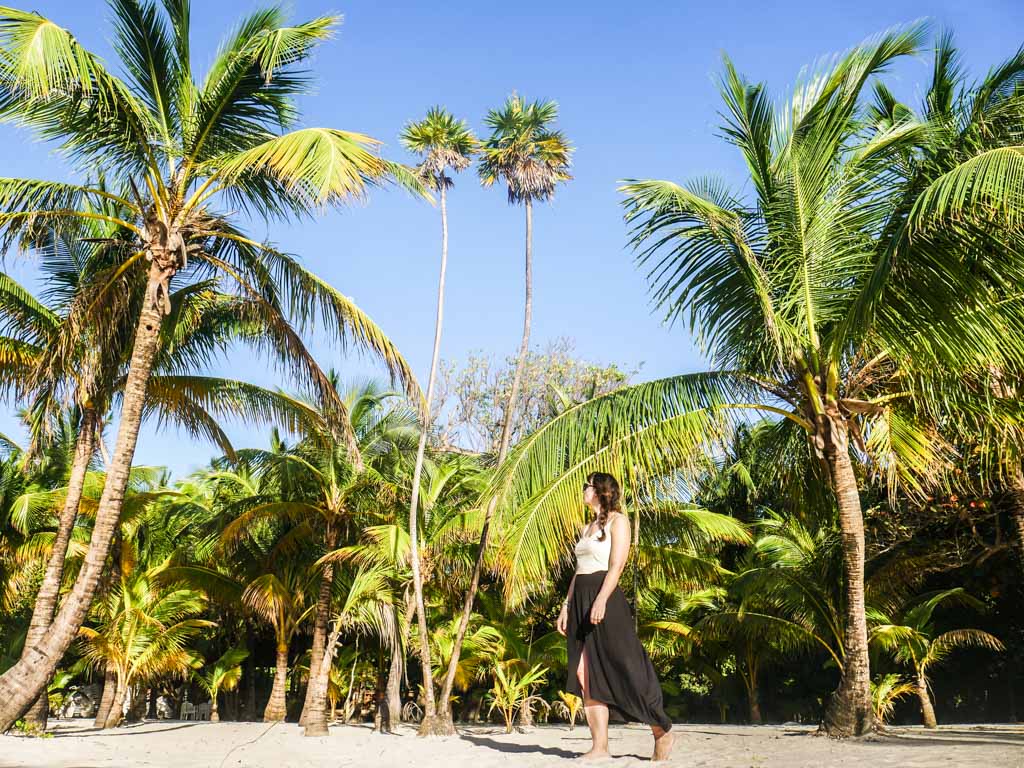 The same can be said for West Bay Beach. I took a morning beach run around 8am and barely saw anyone else around on this famous beach, besides diving tour staff preparing their boats for the day. If you time your beach visit for the morning, you should be able to enjoy a peaceful and tranquil beach.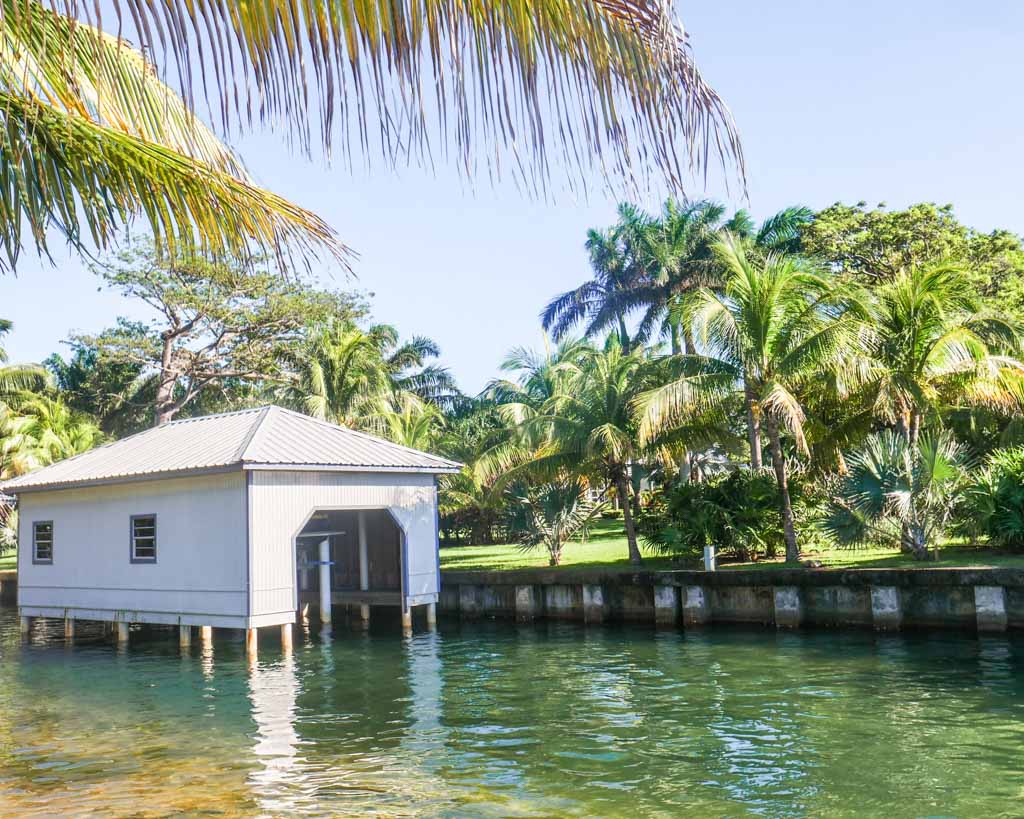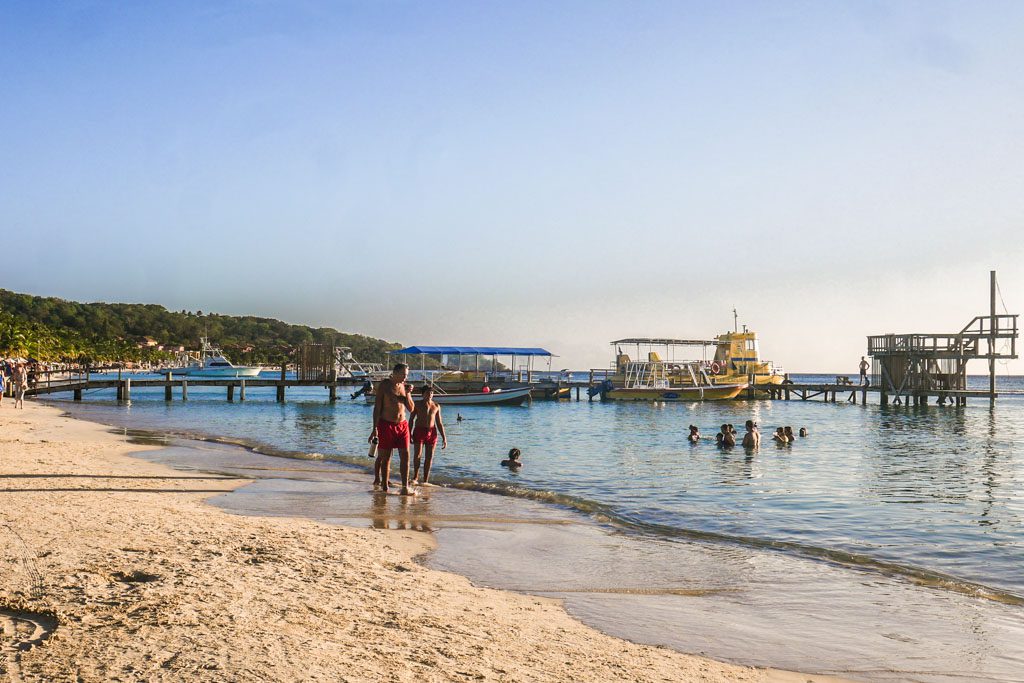 That's not to say that West Bay isn't worth visiting even when it's crowded. We spent one lazy afternoon parking ourselves at the beach chairs in front of the Argentinian Grill. The beach was busy, but it didn't stop us from enjoying the sun and the clear and calm water in front of the restaurant. It all depends on your perspective and what you are looking for.
Check the above links for the cruise ship schedules.
Visit the Wild East End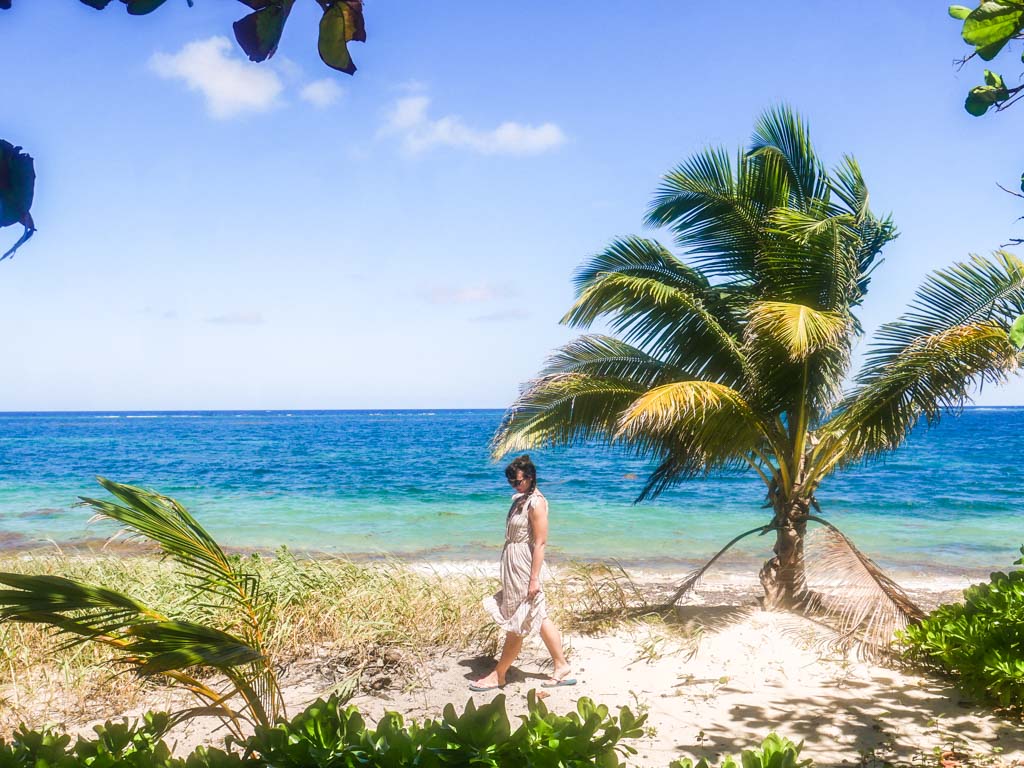 The East End of Roatan is unlike anywhere else I've been. It's mostly undeveloped and feels totally wild and gorgeous. The beach of Camp Bay is a long stretch of white sand and clear water with some reef reaching to the shore. This is a great place for enjoying nature, doing a little beach or jungle hiking, and enjoying a swim with no one else around.
Stop at Camp Bay Lodge for lunch or La Sirena for sunset drinks (and/or dinner) at the local restaurant right on the water.
Punta Gorda Sunday Celebration
If you are interested in culture, be sure to visit Punta Gorda during your trip to the East End. Punta Gorda is the oldest Garifuna community on the island and holds strong to its culture and traditions. Try to time your visit on a Sunday. Every Sunday the community has a celebration with music, dancing, and traditional food. I didn't know about this before booking my time on the East End, so unfortunately I missed it based on my schedule. But I would have absolutely loved to get this glimpse into local culture during my Roatan travel. These celebrations are for the locals but open to all.
Also every year on April 12, the Punta Gorda community celebrates the anniversary of their ancestors arrival on the island. If you are on the island during this time, be sure not to miss it!
Take a Yoga Class
There is shockingly little information online about Roatan yoga options. I was even led to believe that public classes didn't exist. However, I learned about some near the end of my trip so want to share the info!
TranquilSeas in Sandy Bay holds regular Roatan yoga classes. Contact them for a current schedule. Another Sandy Bay resort, Sol y Mar has started doing Roatan yoga classes - check their Facebook for a current schedule. West End Yoga Roatan also has regular yoga classes - check their Facebook for a schedule.
This information will surely change, so confirm with your hotel. I found Talia at Puerta Azul to be the best source of information about yoga on Roatan.
Horseback Riding
The wide open beaches and calm waters of Roatan make this a great place to spend an afternoon exploring by horseback. Ask your hotel if you're interested in setting up a horseback riding tour.
Kayaking or SUP
Roatan is a fantastic place to explore the water and shore by kayak or SUP because the waters are generally calm and crystal clear. Most hotels have kayaks and SUP boards to borrow or rent. Or you can set up a day tour to explore different places around the island.
Fishing
There is great fly fishing and deep sea fishing from the island of Roatan. Check with your hotel for the best local options.
Kitesurfing
The East End of Roatan has strong winds, so it's a fantastic place to learn or practice kitesurfing. Camp Bay Lodge has an in-house kitesurfing school with equipment to rent and lessons available.
Have a Beach Day or Anthony's Key, Little French Key or Pigeon Cay
There are some gorgeous beaches around the island of Roatan besides West Bay and West End. If you want some relaxing time during your Roatan travel head to Anthony's Key or Little French Key.  These Keys are privately owned by resorts, so require you to purchase a day pass to use their facilities and enjoy their beaches. But many give you access to their pool, snorkel gear, and other amenities. This is the perfect way to enjoy the stunning beaches and have a relaxing day during your Roatan travel.
Another option is to take a day tour to Pigeon Cay - a little picturesque Cay off the Eastern edge of the island. You can just enjoy the beautiful beach, or do some snorkeling or diving here. This is a day tour - ask your hotel for more information.
Mangrove Tours
The nature around the island of Roatan is incredible, including the many jungley mangroves on the East End of Roatan. Consider taking a day tour to explore these hidden places and all the wildlife that lives there. Ask your hotel to set up a mangrove tour.
Scuba Diving
Of course, I can't skip mentioning the world class scuba diving that put Roatan on the tourism map. There is a wealth of information out there and I didn't dive on Roatan, so I will leave it to the experts. Ask your hotel or visit Padi Travel for lots more info.
Or Find More Roatan Activities and Tours Below:
Find Roatan Flight Deals:

Where to Eat: Roatan Travel Guide
Roatan is not famous for their cuisine, but there were a few standout restaurants that were absolutely great.
My Roatan travel was a 10 day trip, and I ate every meal out. There were lots of places I tried that were ok, but the below 4 were excellent.
Luna Muna at Ibagari Boutique Hotel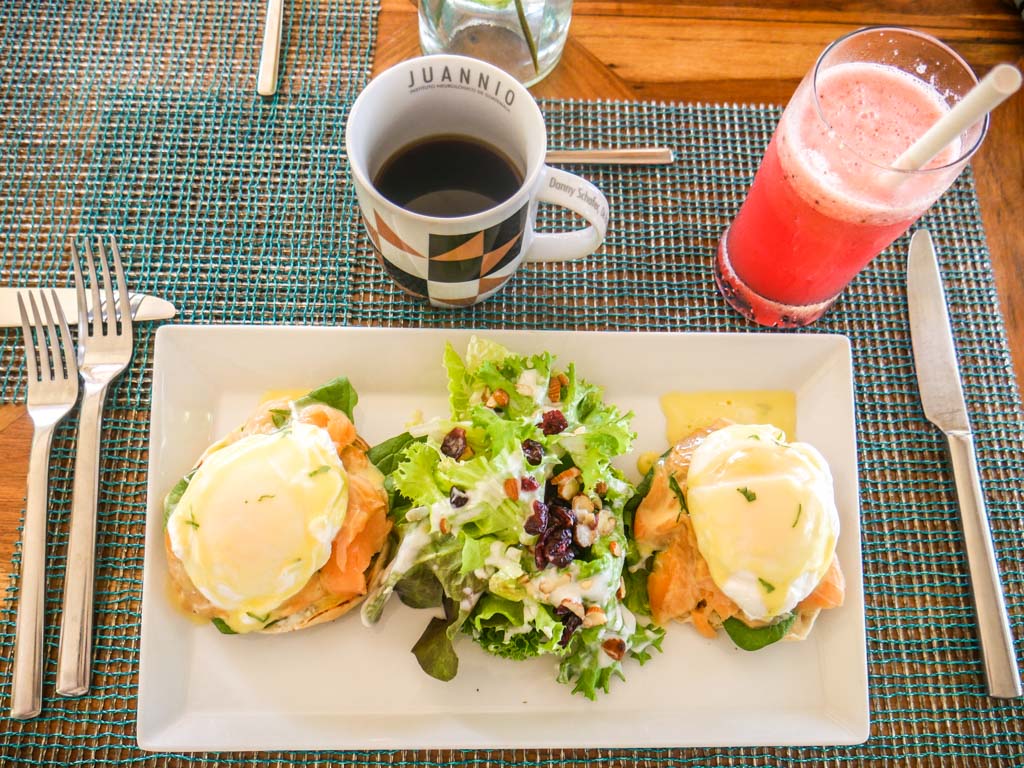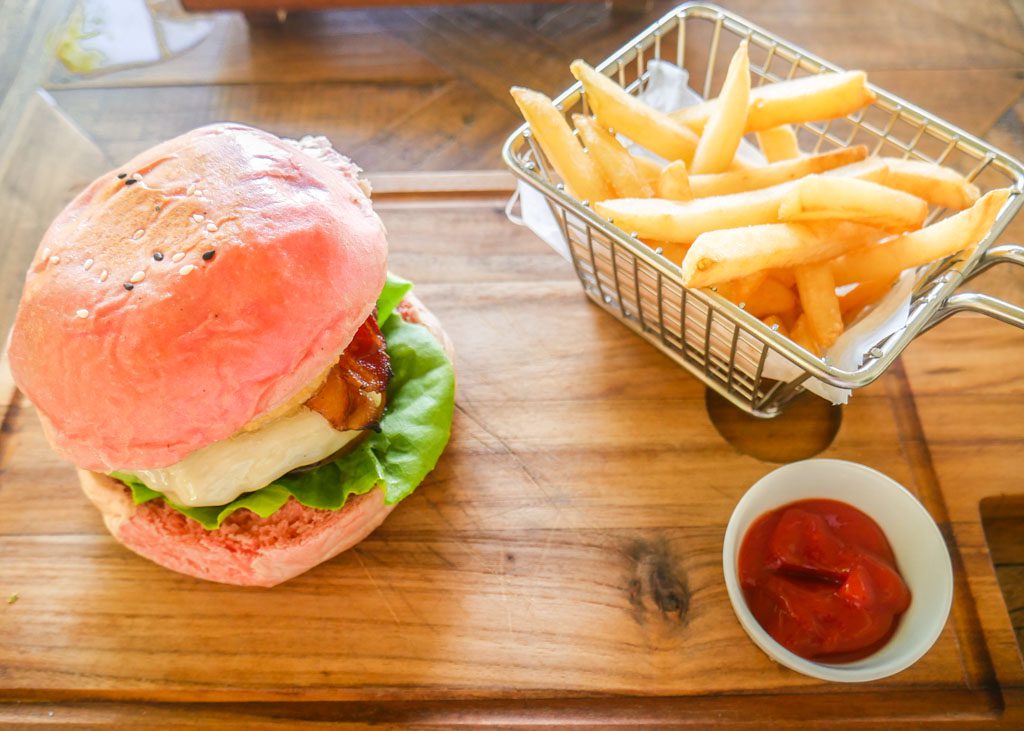 Luna Muna restaurant at Ibagari Boutique Hotel was absolutely perfect. I was blown away at the quality of the food and inventive flavors. Every meal I had there - breakfast, lunch, and dinner was fresh and delicious. Beyond that, the atmosphere is incredible. It's nestled in one of the most gorgeous boutique hotels I've stayed in. And in the evening, the atmosphere is very romantic with pretty strung lights and tiki torches. I absolutely recommend making a reservation for a special dinner here! And then maybe visiting again the next day for breakfast. 🙂
Argentinian Grill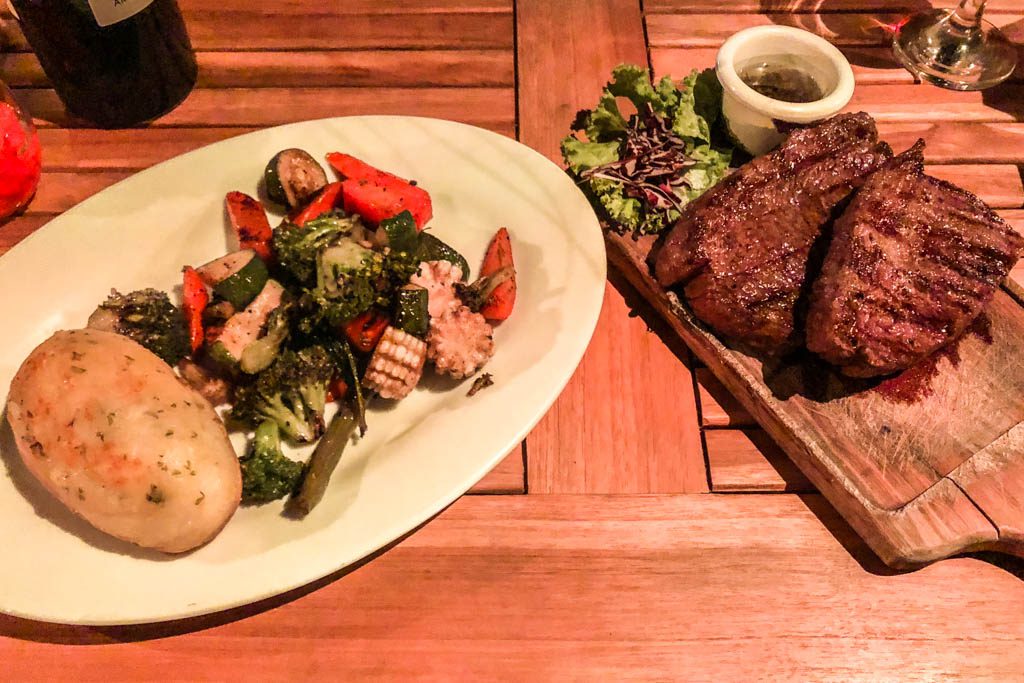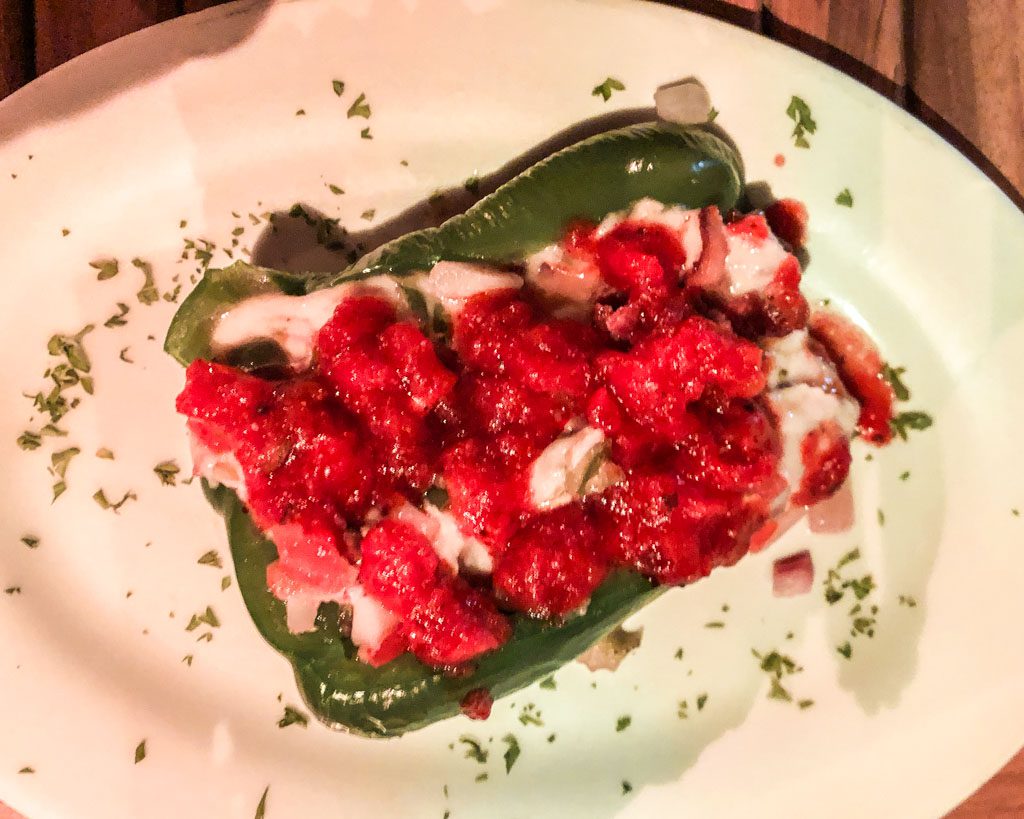 The Argentinian Grill is a classic option on Roatan. It has been open for 15 years and has locations in both West End and West Bay. The Argentinian owners know their steak - their cuts are delicious and they are cooked to perfection. All the sides and the appetizer I tried were also great. I loved dining at the West End location at the little patio near the water.
Anthony's Chicken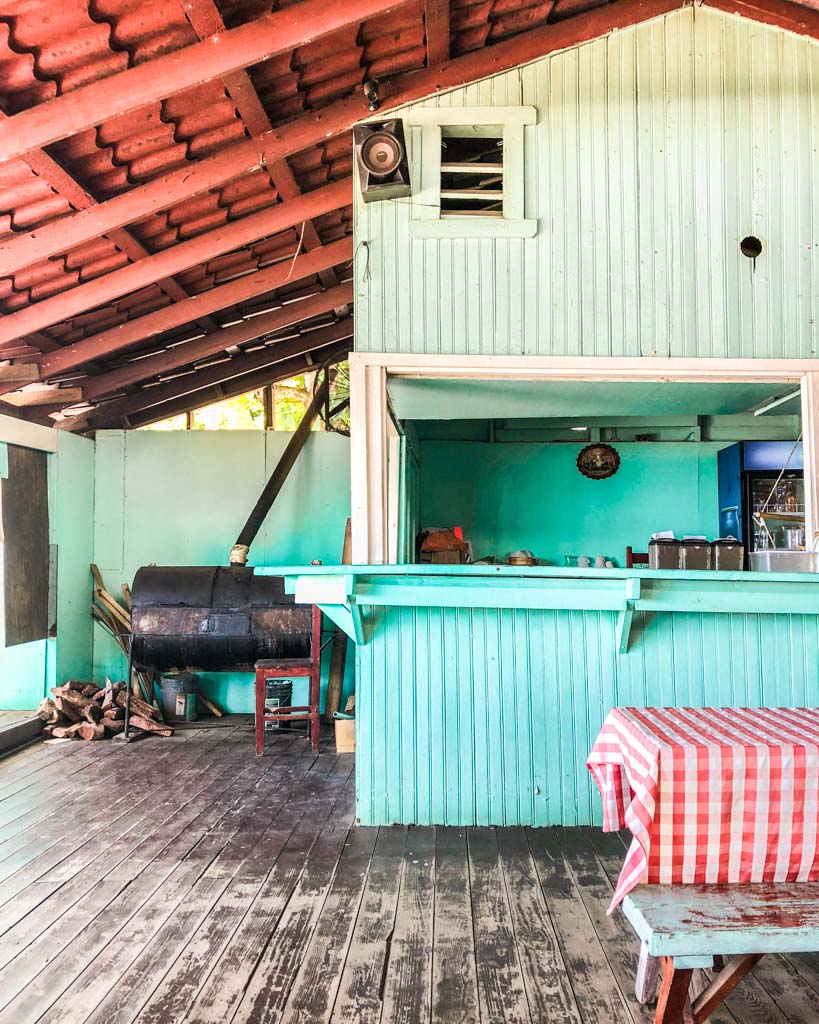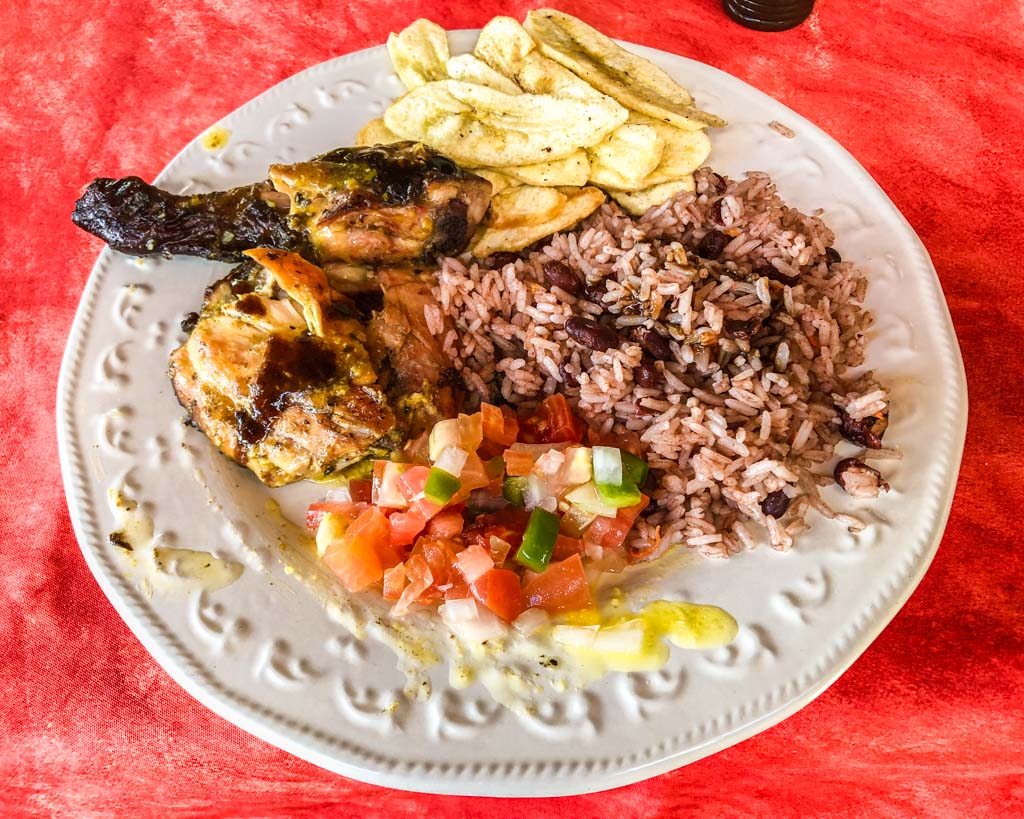 I didn't have a chance to try Anthony's Chicken until my last full day in Roatan and I wish I had tried it sooner because I would have gone back every day! Anthony's has classic Caribbean cuisine - the jerk chicken being super delicious. It's also much more budget friendly than many of the other restaurants on the island, with most meals being just over $5 USD.
Thai Place Roatan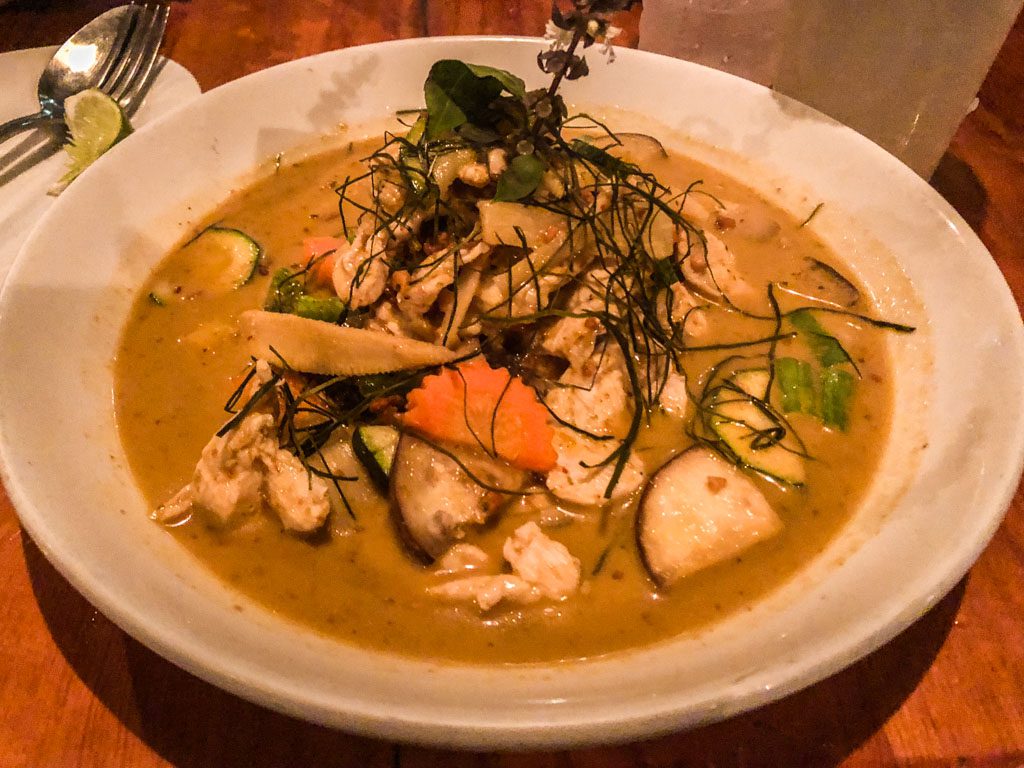 This restaurant was a bit of a surprise. I didn't expect to find delicious and authentic Thai food during my Roatan travel. But this restaurant is well respected on Roatan and it didn't disappoint. The portions are huge and tasty. And the restaurant is right on the water with a nice pier, so it's a great place to enjoy a romantic dinner or some sunset drinks too.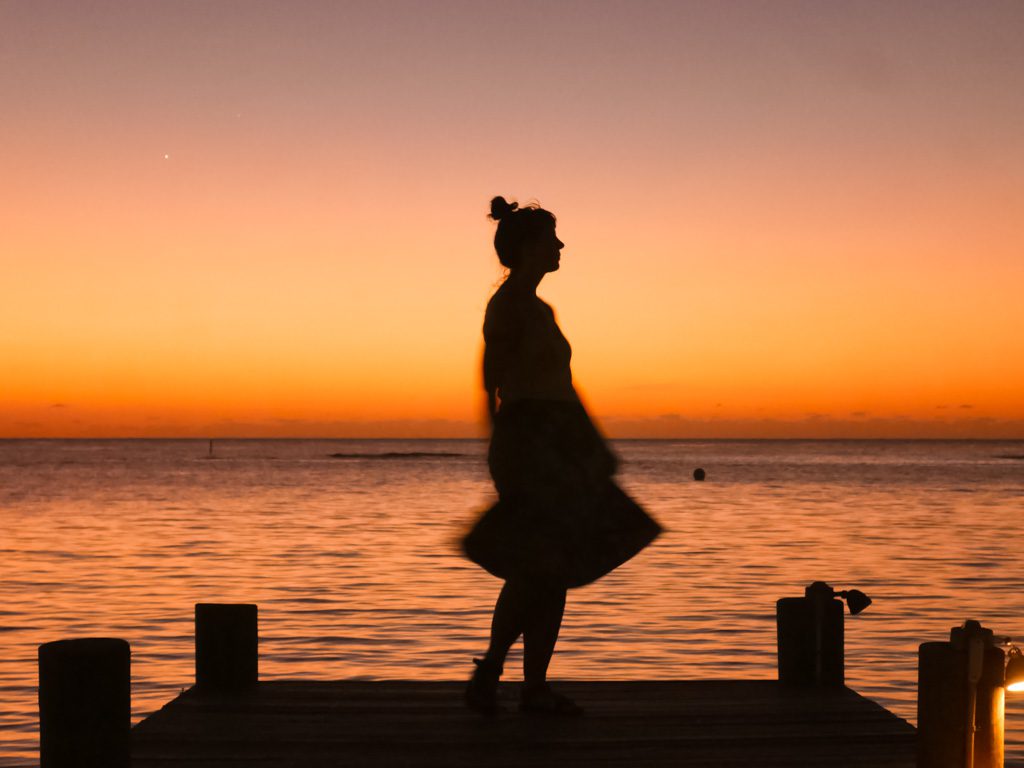 ---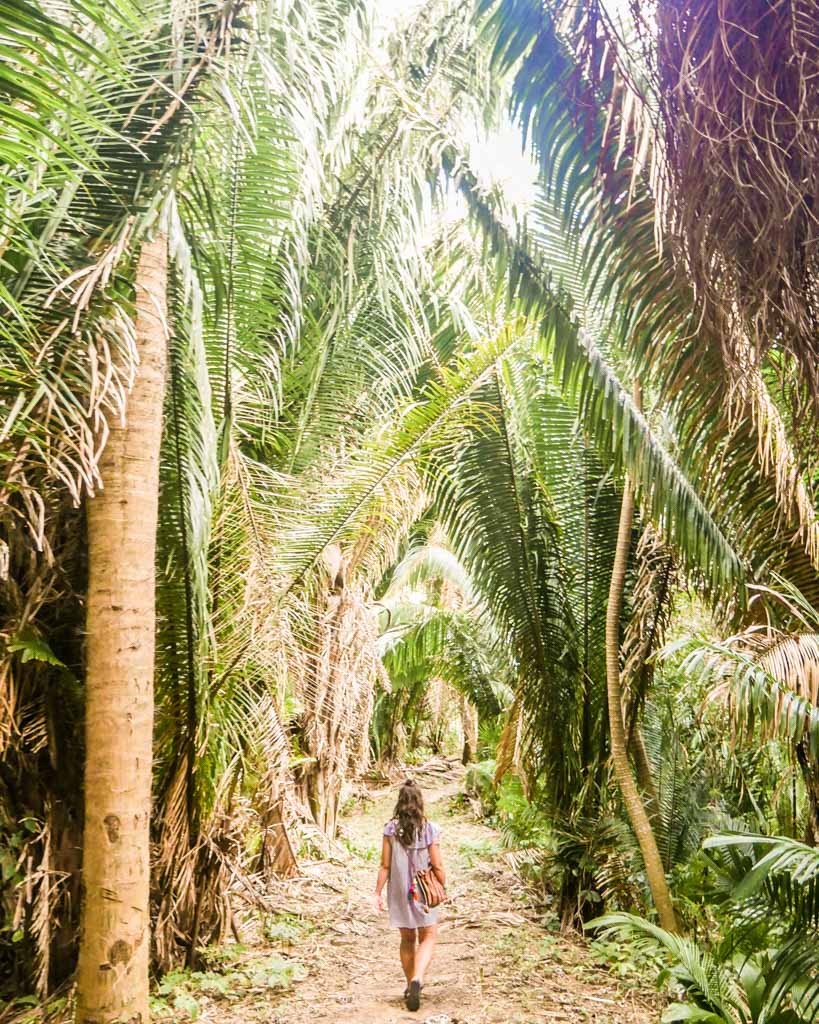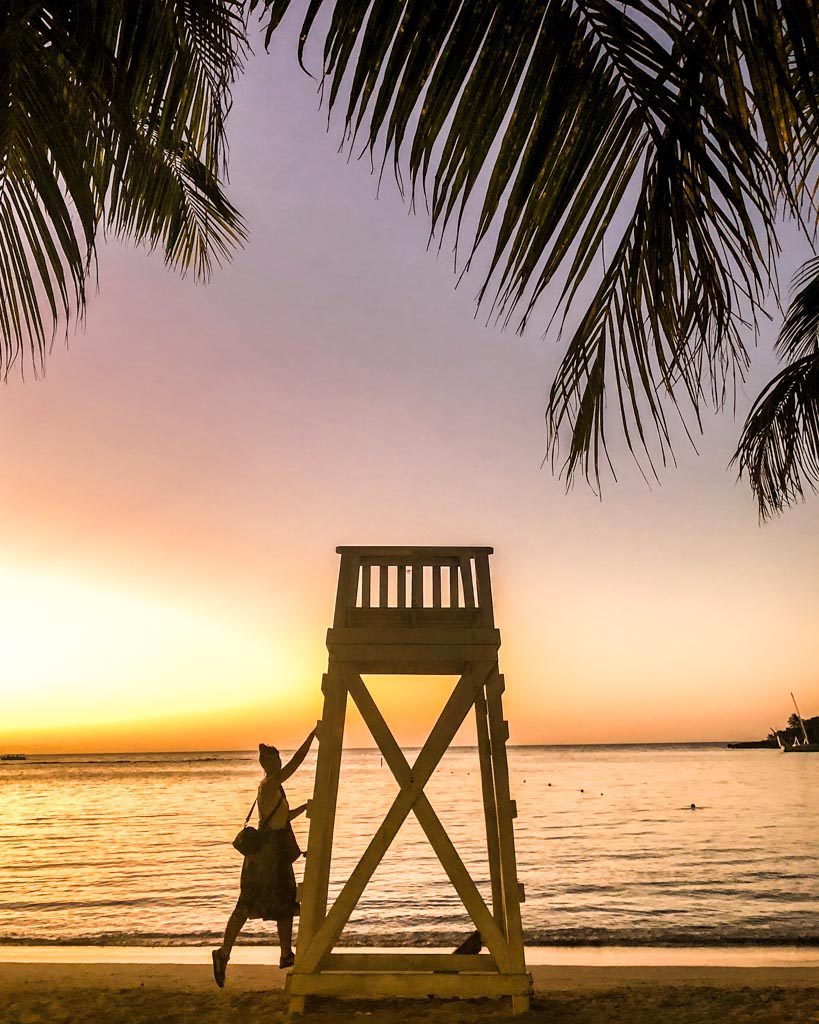 I hope I've convinced you to visit the gorgeous island of Roatan and given you some good ideas of where to stay, what to do, and where to eat during your Roatan travel. This hidden gem will surprise you with its beauty and culture. It may not remain little-known for long so hurry up and go before word gets out!
Find your Roatan Airbnb or Hotel Below:

Pin it for Later! Roatan Travel Guide