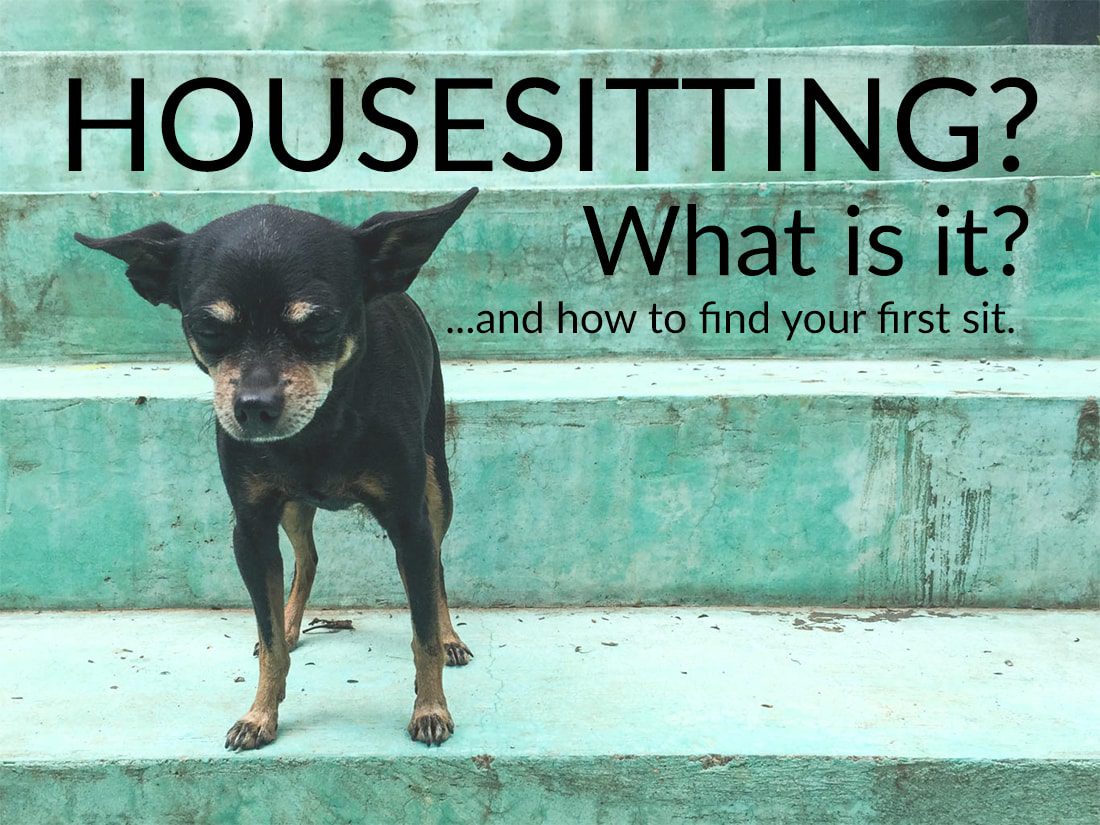 Housesitting has changed my life. I never thought I'd be able to travel for extended periods of time, but we traveled non-stop for almost 3 years, and housesitting is a big reason we were able to do so!
I can't say enough good things about international housesitting. This amazing arrangement allows us to cut out accommodation expenses almost completely. It also allows us to spend time in parts of the world that we would never have expected to go, and we've learned about them in a deep and rich way. Add to this the fact that we get to spend time and bond with adorable pets, and we just feel beyond lucky to have discovered this option.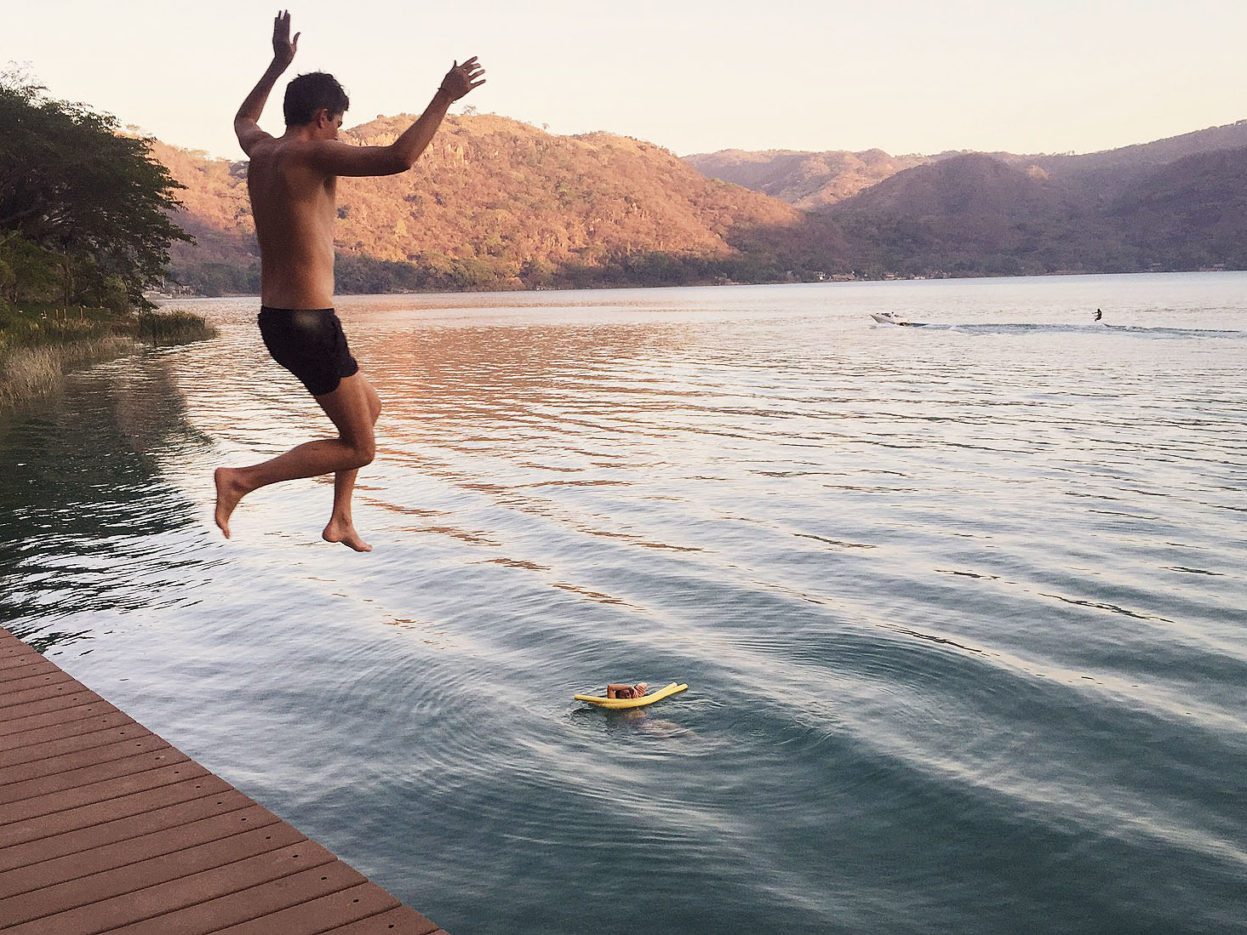 Enjoying a little-known crater lake in the mountains of Nayarit, Mexico during a housesit.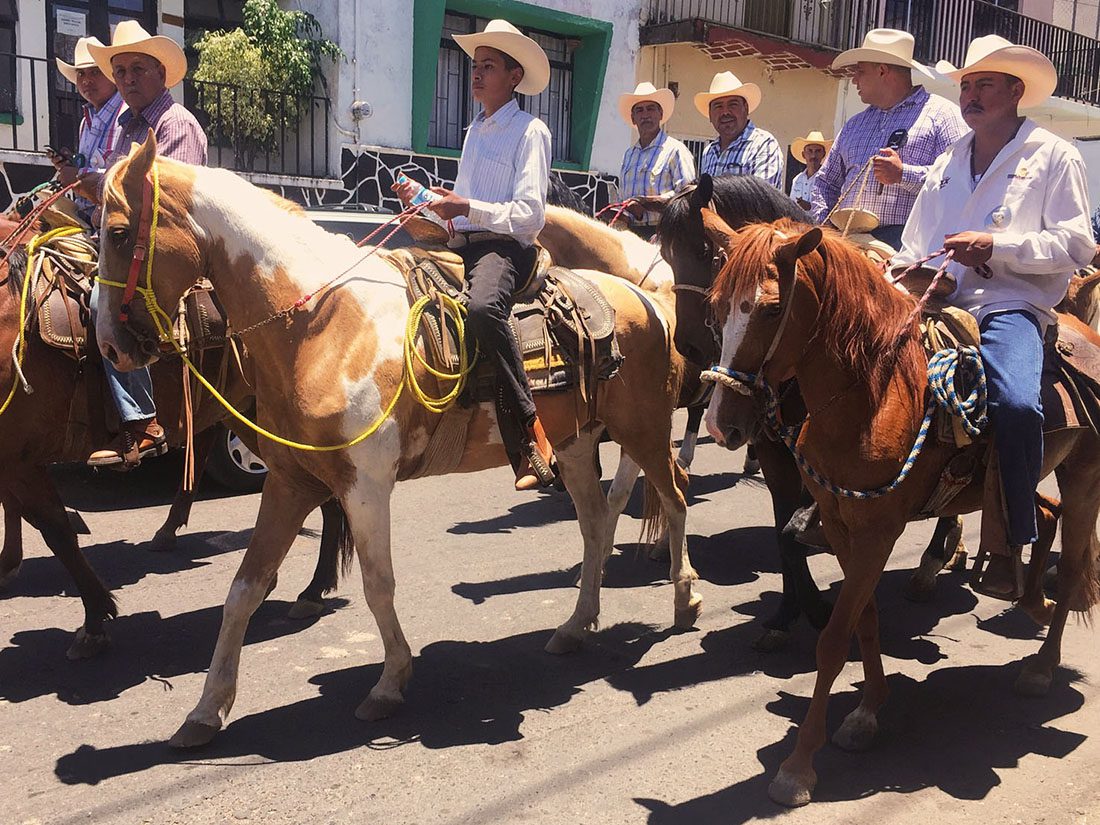 We got to know rural, small-town Mexico in a deep way. Happened upon this annual feria de la puebla.
Of course it is work, and it's A LOT of responsibility, but the pay off is incredible. 
So if you're wondering "What is housesitting?", or you've heard about it but aren't sure how to get started, read my guide below! I break it all down, including:
What housesitting sites to join
How to make an stellar profile
What types of pictures to include
The secret to setting your profile apart
How to write an application letter for a housesit
How to prepare for a Skype meeting with homeowners
How to decide if it's the right sit for you
What is Housesitting?
Housesitting is an agreement between homeowners and housesitters - the homeowners are going away for a period of time, and need someone (or a couple) to care for the home, and often their pets, while they are away. It's a mutually beneficial arrangement - the homeowners receive care for their pets and piece of mind that their home is well cared for, and housesitters receive free accommodation and all the amenities included in the home in exchange for their time and work with the home and animals (there usually is no financial compensation in these arrangements).
Each arrangement varies a bit based on the preferences of both parties. Some homeowners ask the sitters to pay for utilities during their stay, most do not. Some have pets to care for, and some just want people in the house keeping it secure, clean and lived in. Some homes have regular housecleaners, while others will ask you to keep the premises clean. Each prospective housesitter should read each ad carefully, ask questions, and decide what they are comfortable with.
There are several housesitting platforms that pair homeowners with prospective sitters. Interested sitters join these sites, apply for sits that interest them, and both parties decide if they're the right match for each other.
Here's Your Step-By-Step Guide Below:
Housesitting Platforms
This is the biggest housesitting site, so it has the largest number of housesits. This also means it has the largest pool of prospective housesitters, so the competition can be tough. Many homeowners will get dozens or more applications when they put up a listing - so sometimes they don't even read through all applications.
If you are a first time sitter, it may be hard to get one of the most competitive opportunities (for example highly sought after locations like London or a beach front home in Mexico). That doesn't mean you shouldn't try though! Just manage your expectations, and also look for more off-the-beaten path opportunities. And try some of the other sites below.
Cost: $99/year
Number of available sits: High
Competition between housesitters: High
Mind My House has a very affordable yearly membership with a nice selection of housesits. I've found two of our housesits this year through this website. It seems to have a good number of housesits in Latin America as well as other parts of the world. 
Cost: $20/year
Number of available sits: Average
Competition between housesitters: Average
HouseCarers is another great medium sized site. There is a good ratio of homeowners to housesitters, so getting in contact with homeowners is fairly easy. They also make it easy to browse sits in your preferred region(s) and for your available dates.
Cost: $50/year
Number of available sits: Average
Competition between housesitters: Average
Nomador is a website that was started in France, so there is a large number of sits in France or for French homeowners living abroad, but the site has grown to be worldwide. You can join for free and apply for your first three sits for free. After that you must join.
They've also recently launched an interesting program called Nomador Stopovers. It's similar to CouchSurfing in that it's meant to connect travelers with homeowners who don't mind hosting them for short periods of time.
Cost: $89/year
Number of available sits: High
Competition between housesitters: Average
---
You should set up email alerts with each website to see the newest housesits on the market.
Most sites allow you to set up filters for your alerts - if you are only interested in housesits in particular countries or with specific start/end dates.
It's important to set up alerts, because the quicker you send in an application to the homeowners, the better chance you have to be considered for the sit. Many homeowners, especially on the big sites like Trusted Housesitters, receive so many applications that they don't have time to get through them all. Set yourself apart by being one of the first housesitters to respond to their ad.
How to Find Your First Housesit
I'm not going to lie, it can be tricky to get started. Almost all homeowners are looking for experienced housesitters, but you can't have experience until you get started! So what do you do?
References
Almost all homeowners want to see or speak to references so they can feel comfortable that you'll do a great job. But if you think about it, you already have some references, whether they be personal character references, or times you've helped care for a friend or relative's home or pets while they were away.
Gather at least 3 character references.
1 from a former (or current) employer,
1 from someone who has known you for 5 or more years
1 from a former landlord
Then gather as many house/pet sitting references as you can.
Have you taken your brother's dog on walks occasionally? Fed your friend's cat while they were away? Watered the plants at your neighbor's while they were traveling? All these references count. And if you don't have any - contact some of your friends, especially those who have pets, and let them know you are available to help the next time they are out of town.
Profile
Now it's time to make a stellar profile on one or more of the above Housesitting websites.
Photos
Upload as many photos as the site will allow. More photos mean the homeowner will be able to get to know you better.
Make sure you have several photos of you (or you and your partner) looking into the camera, smiling, without hats or sunglasses. This allows the homeowner to get a real look at you and have a first impression about your trustworthiness.
Upload 1 or more photos of you (or your partner) with animals like dogs, cats, or horses. This helps the homeowners see you as a pet person and an animal lover.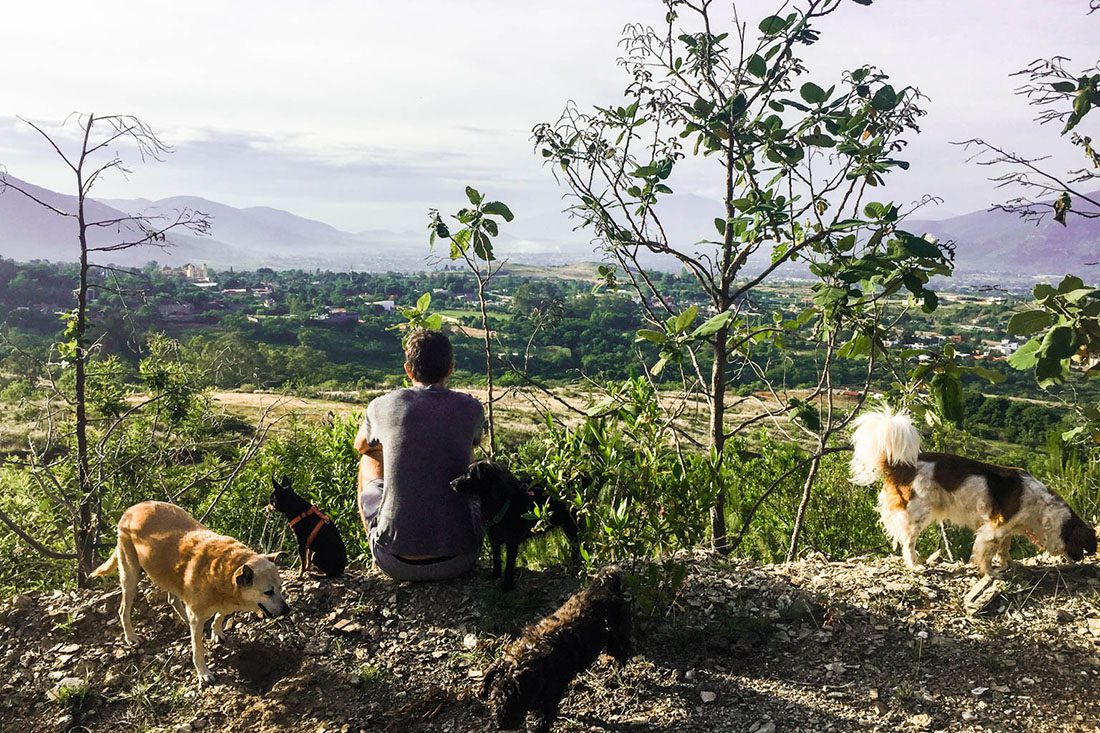 A good photo to have in your profile - an example of you dog walking. Here is my husband with a few of our charges.
Description
Make your profile description super thorough! Include all these subjects in this order:
Your basic info in a couple sentences
Where you're from/where you live

Your approximate age (ex: mid-30's, middle age, etc)

What you do for work
Why you want to housesit
Do you work online and have flexibility to work anywhere? Do you want to travel in a deeper way by living in a community? Do you miss having pets?
Your housesitting or petsitting experience
Include if you've had pets in the past

Include any house/petsitting experience

Include times you've helped friends and family while they were away

Be specific about types of pets, ages, breeds you've cared for in the past. Be specific if you've sat in remote areas or in cities.
The specific attributes that make you a great housesitter
Are you neat and organized?

Are you a good problem solver?

Are you level-headed in emergencies?

Do you speak other languages? (This is a big one if you want to sit in another country)

Are you handy around the house?
Shoot an Intro Video
This is the number one best thing you can do for your profile. It sets you apart from other prospective housesitters, but more importantly, it allows the homeowners to see your personality very clearly. They can quickly and easily get a feel for who you are. It also establishes trust, as they feel like you are real people, introducing yourselves to them.
How to Shoot the Video
Do not stress about this part. Don't feel like it has to be perfect, or professional, otherwise, you'll never do it. Set aside 30 mins to 1 hour and just do it.
Write out an outline of what you want to cover.
Hit on each major point in your profile. I think it's best to do this in a note application on your computer - make it narrow next to the video software, so you can easily see it and not be looking down at a written note.
Make sure lighting is decent.
If you have access to an outdoor space, and it's a cloudy day, this is your best bet. (Do not shoot it outside if it's sunny! The light will be too harsh)
If shooting it inside, just make sure that you have enough overhead or strong lamp lighting to make it easy to see your face and eyes. If you're not sure, just shoot a couple 5 second clips in a couple areas of your home/apartment to see what looks best. If you have warm lightbulbs, that will look best.
Again, don't trip yourself up on this. My husband and I shot our first video in our railroad apartment in Brooklyn. We did have enough light, but it wasn't natural light and probably wasn't the most flattering. The most important thing is that you let your personality show through.
Shoot 2-4 takes of your video
Try to keep it to 1:30-3 minutes.
Try to make a lot of eye contact with the camera as well as with your partner (if you're applying as a housesitting couple).
Try to laugh and keep it light at times.
If shooting as a couple, make sure both people talk (though it's okay if one person talks a little more than the other, that's natural).
Whatever you do, make sure your personality comes through. You want the homeowner to connect with you and want to speak with you further.
Editing
Use a simple software like IMovie, to cut out any unnecessary footage at the beginning or ending of your shot. If you want to make a couple cuts, you can. But it's best to make it look natural. Keeping one continuous take is great, because the homeowner can see you being yourself for a couple minutes straight.
You can add a title card with your names and/or "Housesitting Intro Video", but it's not necessary.
Hosting
Host the video on Youtube. Most of the housesitting platforms above will let you link a video directly to your profile. Make sure you do!
Tell Homeowners About it
I also always mention the video in a housesitting application letter with a direct link so the homeowners don't miss it.
Writing an Application Letter
Think of this as a job application cover letter. Read over the homeowner's listing, and think about what makes you really excited about the opportunity, and what makes you the right candidate. Make sure to bring those things up. And a personalized letter is ALWAYS more effective, so bring up specifics about the pets, home, or qualifications that the homeowner mentioned in the ad.
Send the application letter asap.
The quicker you send it after a posting is listed, the better chance you have at being considered.
If there is a subject line - make it attention grabbing.
Write a phrase there that shows you would be the right candidate (Ex: "Hello From an Experienced Dog Sitter", or "Hello From a Traveling Couple Who Loves Mexico", etc)
Start the letter with "Hi (their names)".
If their names are not available, write something like "Hi Costa Rica Family"
Hit on each subject you talk about in your profile
Your basic info, why you want to housesit, your relevant housesitting/petsitting experience, and your best housesitting personality traits. But be sure to make it targeted and personalized for each individual housesit. As early as possible in the letter, explain what makes you the right candidate for their sit.
Mention the names of the pets in the letter
If no names are listed, mention the types of pets. Be sure to talk about any concerns or tasks the homeowner mentions in regards to the pets.
Emphasize relevant experience
Have you housesat (or even lived) in a remote area before?
Did you have cats growing up?
Have you been to Nyc before and are familiar with the metro system?
Mention if you've been to the area
This often makes homeowners feel much more comfortable with you. If you've been to the area, you know what you're getting into, and are more likely to be happy there. You're also more likely to know how to get around, how to navigate the culture, and how to get errands done. This puts homeowners at ease.
Talk about why you are interested in being in that area in particular. 
(Note - mention this, but don't make it the main point. The meat of your cover letter should be about the homeowner's needs while they're way).
Are you looking forward to doing some hikes in the mountains? Do you want to get to know a city neighborhood better? Are you a nature lover who wants to spend time in the jungle?
Mention if you speak the language
This is important, even if you just took some basic Spanish in school - mention that (but be honest about your level).
Include your references immediately.
Don't make the homeowner make the extra step to contact you for them. As I've said before, most homeowners receive many applications. They usually like to go over them all at once and compare information, to see who they feel most comfortable with.
Some sites allow you to upload references to your profile. Or you can copy and paste them into the bottom of your letter.
Further Contact
If the homeowner likes your profile and cover letter, they will contact you from here. They'll usually contact you through a message on the website you contacted them through, but you can also send them your direct email or phone number if you prefer.
The next step is usually a Skype chat. You'll set up a time to "meet" via Skype and talk about all the particulars.
Here's How to Prepare for a Skype Meeting:
Reread through the homeowner's ad a couple times. Think of any topics to bring up to emphasize your strengths or any further questions you might have.

I usually take my cues from the homeowners on what they want to discuss

Let the meeting be casual at first - introduce yourselves, ask how they are and have some small talk.

Let them know why you are a great candidate as specific topics come up, but be casual and conversational.

Be sure to ask any questions you have that are important to you.

Near the end, ask if they have any further questions for you - about who you are, your experience, etc.

Above all, be yourself. Let your personality shine through. Housesitting is largely based on a personal connection between both parties. You want to make sure they feel good about you and vice versa. Forcing a connection will only make it awkward later when you don't really get along.
Sometimes the homeowner, will give you a virtual tour of the home during the first Skype. Or if they are narrowing down their pool of prospective sitters, they may do this during a second scheduled meeting.
Occasionally, if the homeowners feel good about you, they'll offer you the position immediately. Go with your gut. If it's been a great conversation and you were already very excited about the opportunity, go ahead and agree. Or if you want to think about it and discuss with your partner, let them know you'll get back to them soon (don't keep them waiting - I would tell them you'll get back to them the next day).
Be completely certain before you say yes. Your agreement should be completely secure, and shouldn't be broken except by an unforeseen emergency. Homeowners spend money on booking their trip, and want to feel totally sure that their sitters can be counted on.
Other Resources
Housesitting world - Facebook group
Free info -  post questions on the wall.
Post your availability in the "Photos" - "Albums" - "House Sitters Availability" - then pick the photo with the region(s) you are most interested in. Put a short catchy bio with time frame availabiltiy, and a link to the housesitting platform profile of your choice.
Blog and housesitting information website from two of the biggest experts in the industry - Nat and Jodie.
Paid membership group with step-by-step instructional courses and access to an exclusive group with high end housesit offers.
Break Free - the Ultimate Guide to Housesitting Book

Great e-book that explains housesitting, gives good tips on how to get started, and includes helpful resources like question checklists for housesitters starting a sit, and housesitting agreement templates.
Final Notes on Housesitting
It's a Personal Relationship
Housesitting is a really interesting arrangement, in that it's such a personal relationship between both parties. The homeowner is usually inviting a stranger into their home to care for their prized possessions and family members (pets). And the housesitter is living in someone else's home, often assuming their schedule, and their lifestyle. This is why I think focusing on personality and personal connection is so important. When I am reading over a homeowner's ad, I stop to think if their language and explanations resonate with me. I only contact them if they do. When I am meeting a homeowner via a Skype call, I try to get to know them, and pay attention to how the conversation goes. If the conversation flows smoothly, if we laugh and joke, if we feel good about one another, than I know it is a good match.
This is so important, because you don't want to get to a person's home and feel uncomfortable, or like you can't do the job in the way that they expect. It's much better for both parties to feel like they can live as friends in the couple days that you usually spend together in the beginning and end of a sit. And you want the homeowners to feel as if they have a loving and responsible sitter(s) caring for their home/pets while they are away.
Housesitting is Not for Everyone
Housesitting is perfect if you are:
If you only have one set week you're available to housesit, it's very unlikely you'll find the right sit that fits perfectly with your dates. However if you can be flexible about your availability and length of time, you'll have a much better chance of finding a sit that matches what you're looking for.
This is great opportunity for those who work online, those who are traveling longterm, teachers, freelancers, and anyone with a flexible schedule.
Want a home base where you'll spend a reasonable amount of time each day
Most homeowners want you around for a portion of the day, especially if there are animals to care for.
Easy going with doing tasks the way the homeowners prefer
Are an animal lover (most sits include pets)
Happy to try out different types of lifestyles and environments
Okay with being in uncomfortable situations at times
Have good problem solving abilities
Able to make good judgement calls
Like to meet new people and share some personal space for a few days.
---
If all this resonates with you, I urge you to get on a few of the housesitting websites above and start exploring the opportunites out there. Get excited about living in the French countryside for a month, or caring for dogs in the Costa Rican jungle. Then go step by step through creating the best profile, photos, video, and application letters possible.
Have friends who like to travel?
Or who're wondering "What is housesitting?"
Share this guide so they can get started traveling more, longer, and deeper!
Have you housesat before? What do you love about?
Still have questions about housesitting? Let me know below!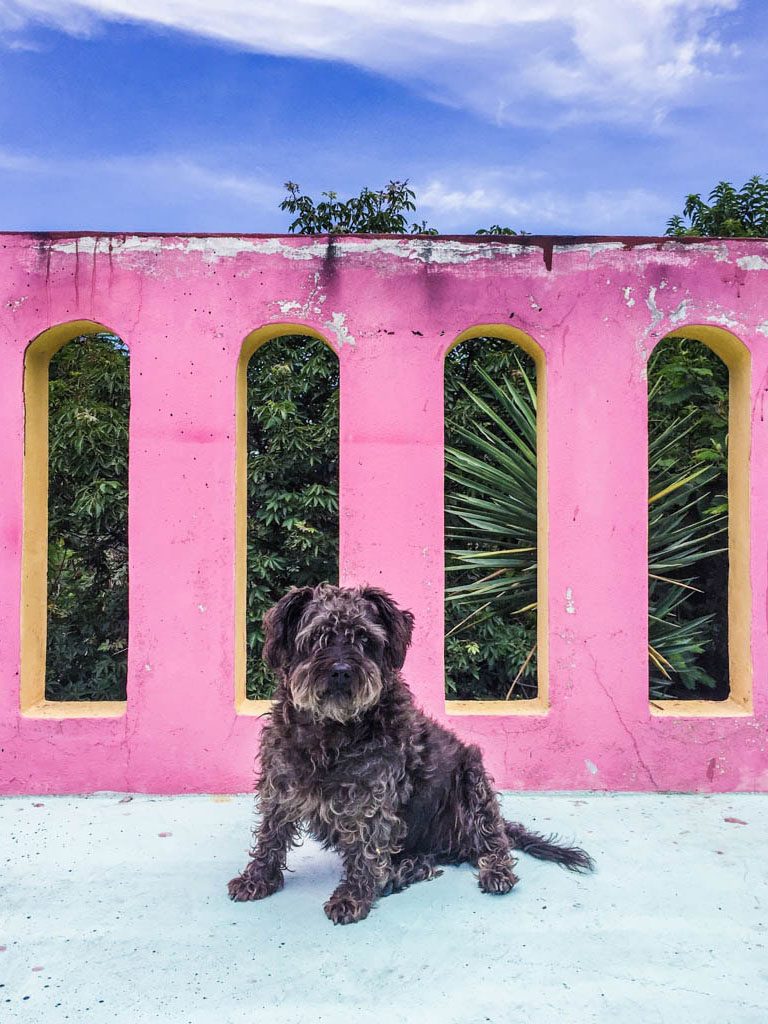 A housesitter's best friend, posing for the camera.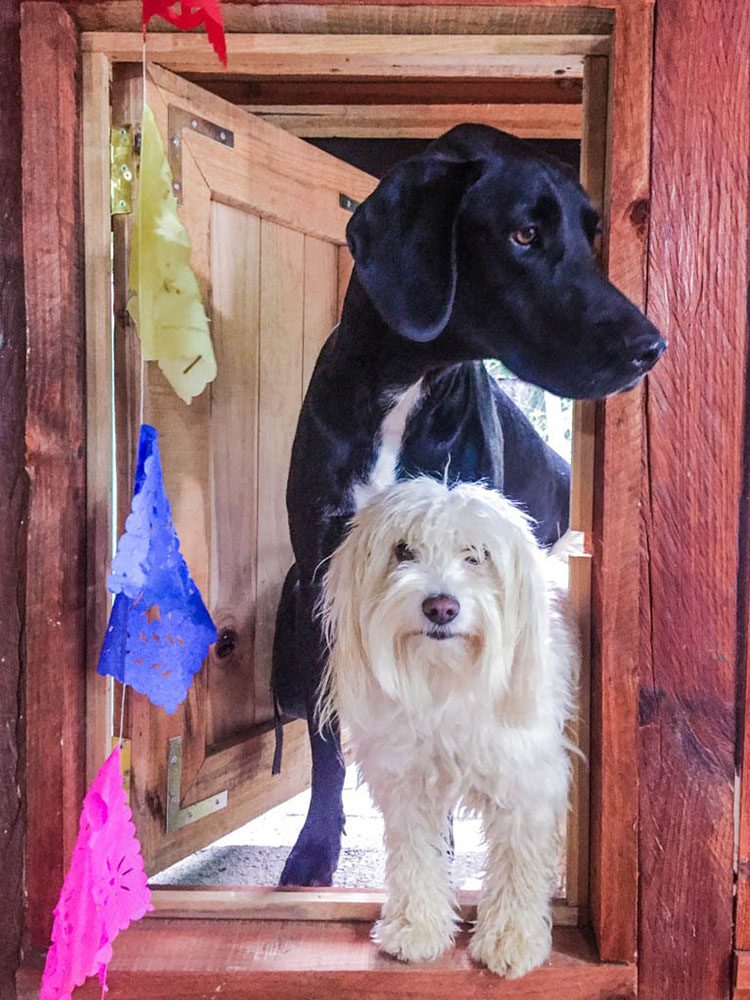 It's hard to say goodbye, but amazing to get to know sweet animals during housesits.