The first thing you must do in Oaxaca is eat. Eat breakfast, lunch, and dinner. Eat second breakfast, mid-day snack, and late night treat. Eat!
Between meals, you should fit in some of the other activities the city has to offer. The five things below may or may not be in the guidebooks, but if they are, I feel that they are buried, or not emphasized. Yet the below activities felt uniquely Oaxacan and special.
Here are five things you may not know you should do in Oaxaca:
1. Guided Tour of the Botanical Gardens – corner of Reforma and Constitucion
While a two hour guided tour of a garden may not sound exciting, you must give it a chance. The 5 acre botanical garden hidden between high walls and Santo Domingo church has thousands of weird and interesting trees, cacti, and plants indigenous to the state of Oaxaca. Your guide will explain how the plants came to be used, and their importance in history and culture. You will suddenly be caring about the plant predecessor of corn, and trees that held religious significance to the Zapotecs. Guided tours in English are offered Tuesdays, Thursdays and Saturdays from 11am-1pm. Tour and entrance fee is $100 pesos/person.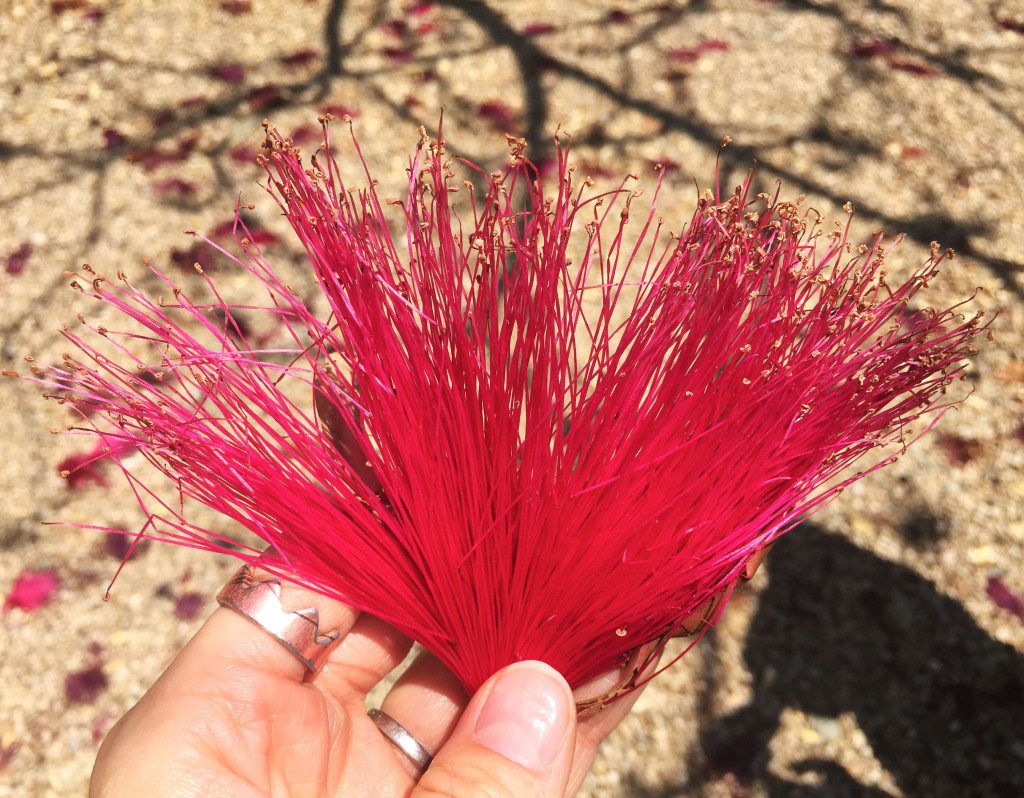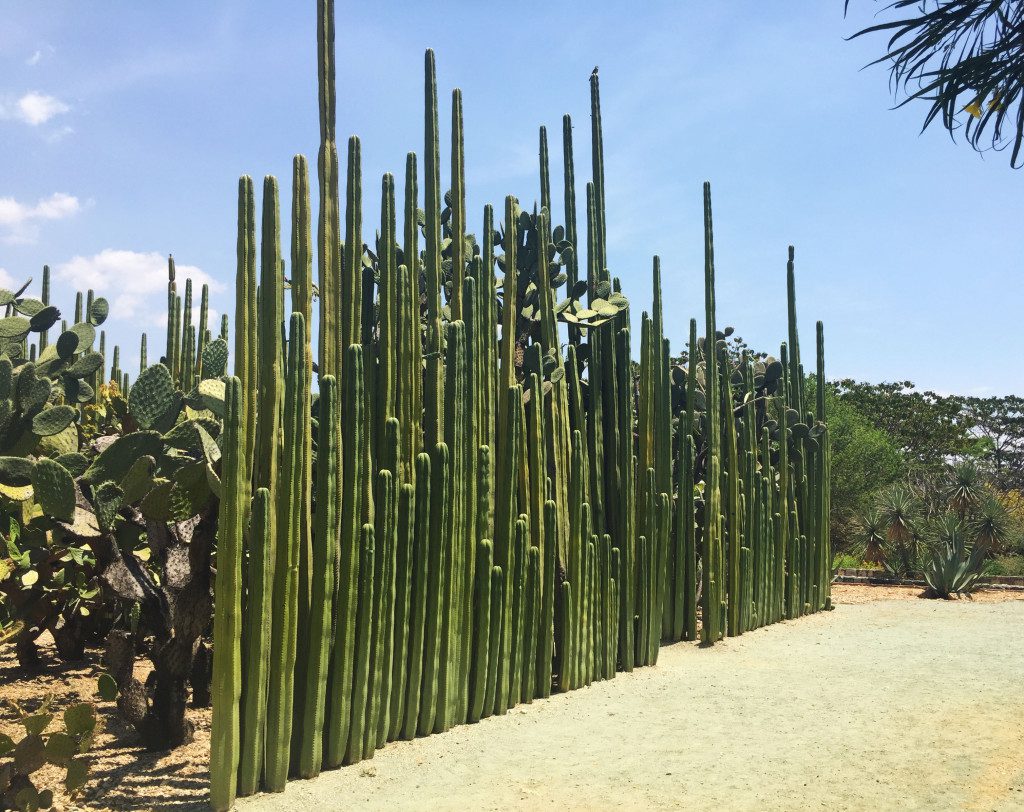 2. Wandering around the neighborhoods surrounding El Centro – Jalatlaco, Xochimilco, El Peñasco
Most of the main tourist attractions in Oaxaca will be found in the Centro, but getting out of that central area can give you some true insight into the local culture and lifestyle of the Oaxacans. My favorite neighborhood we stumbled through was Jalatlaco. Quaint cobble stone streets, colorful buildings, and cute coffee shops were around every bend. Highlights in this barrio are the the Templo de San Matias Jalatlaco, La Merced Market, and the wonderful tipico restaurant El Biche Pobre. One day we also wandered up to Xochimilco, just a few blocks north of El Llano park. We found some bright murals, winding streets, and an impressive aqueduct. There is also an organic market on Fridays and Saturdays. Finally we found some beautiful, bright, and graphic murals in the El Peñasco neighborhood, just west of the main tourist avenue – Alcala.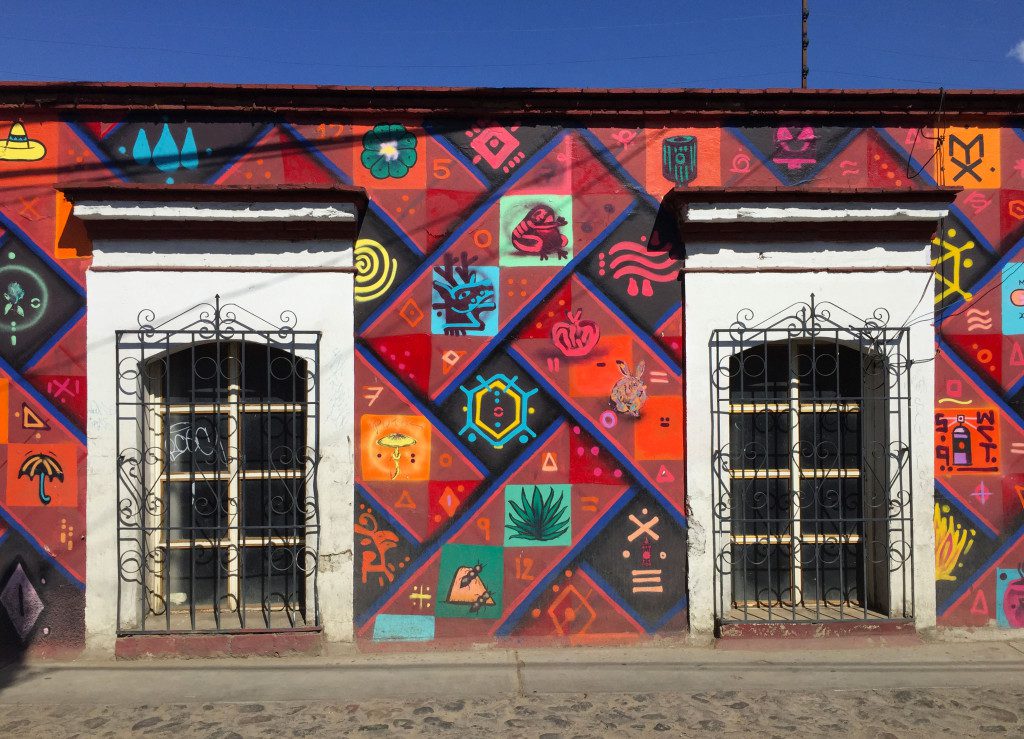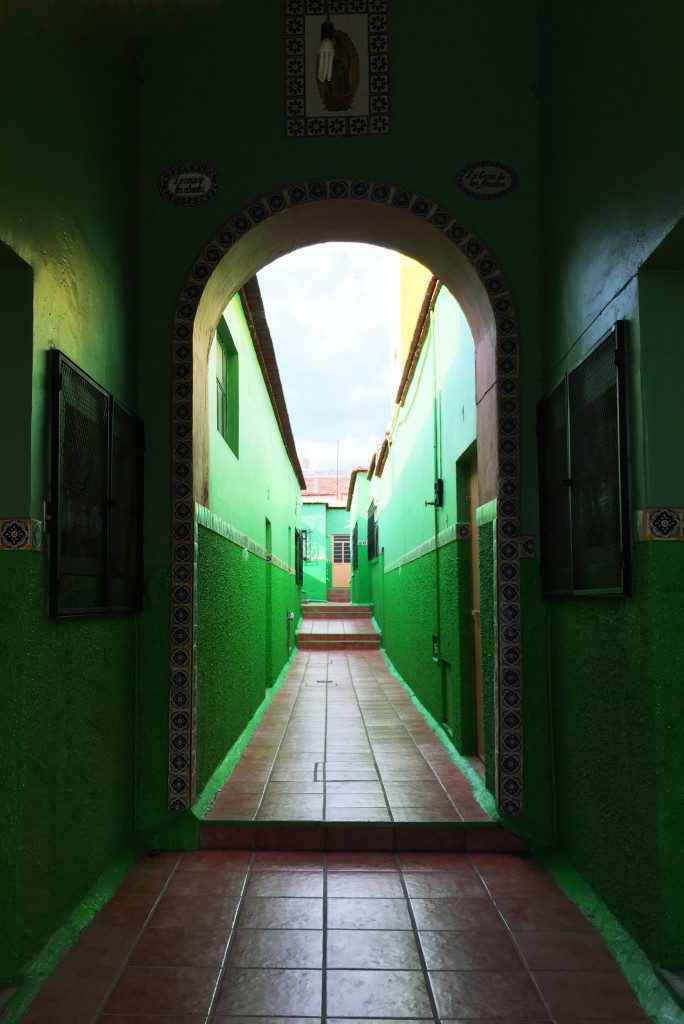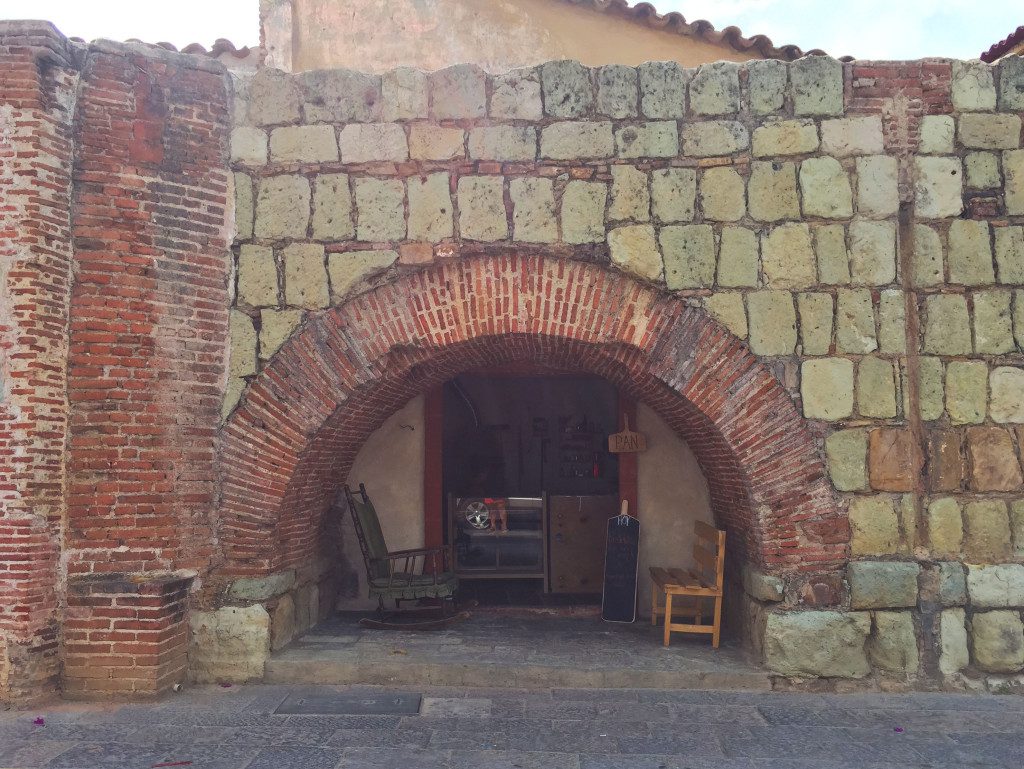 3. Full Day Hike of Hierve el Agua – 70 km/43 miles Southast of Oaxaca City
Before arriving in Oaxaca, I knew I had to make it to Hierve el Agua. The surreal pictures I'd seen of the rock formations that resemble waterfalls were enough to make up my mind. There are two cliffs of these petrified waterfalls, and each one has natural pools of spring water on the edge of the cliffs to bath in. What I didn't know before going, was that there are several hiking paths that wind between the two cliffs and give even more spectacular views than from the top of the "waterfalls." We took this tour as part of a full day excursion, hitting 5 different local sites. While I don't regret taking the tour and seeing so many interesting things in one day, Hierve el Agua definitely deserved a full day unto itself. We hurried to take one of the paths before our hour was up, and catch some photos from an amazing vantage point. We were only able to make it a fraction of the way down a hiking path before having to turn back to catch our tour van's departure. If you can, find a shuttle out early in the day and spend the whole day hiking between the cliffs, bathing in the pools, and soaking in the incredible views of the surrounding mountains. Just be sure to wear hiking shoes, and be careful – these paths can be quite steep and not very well maintained. Admission is about 25 pesos/person.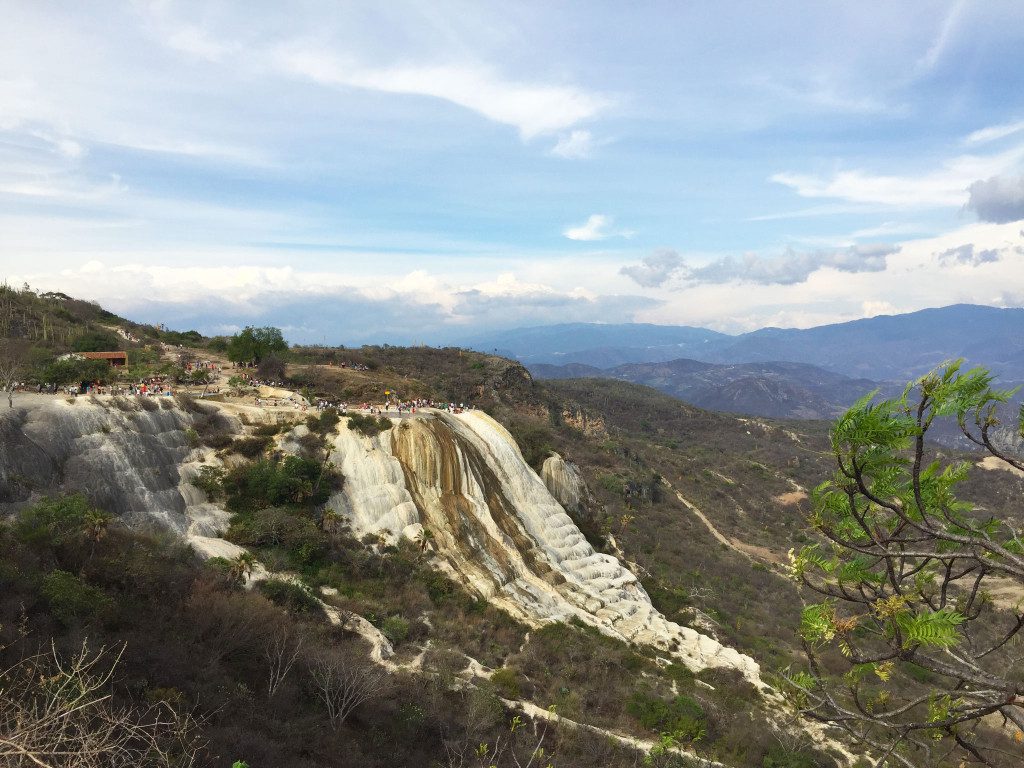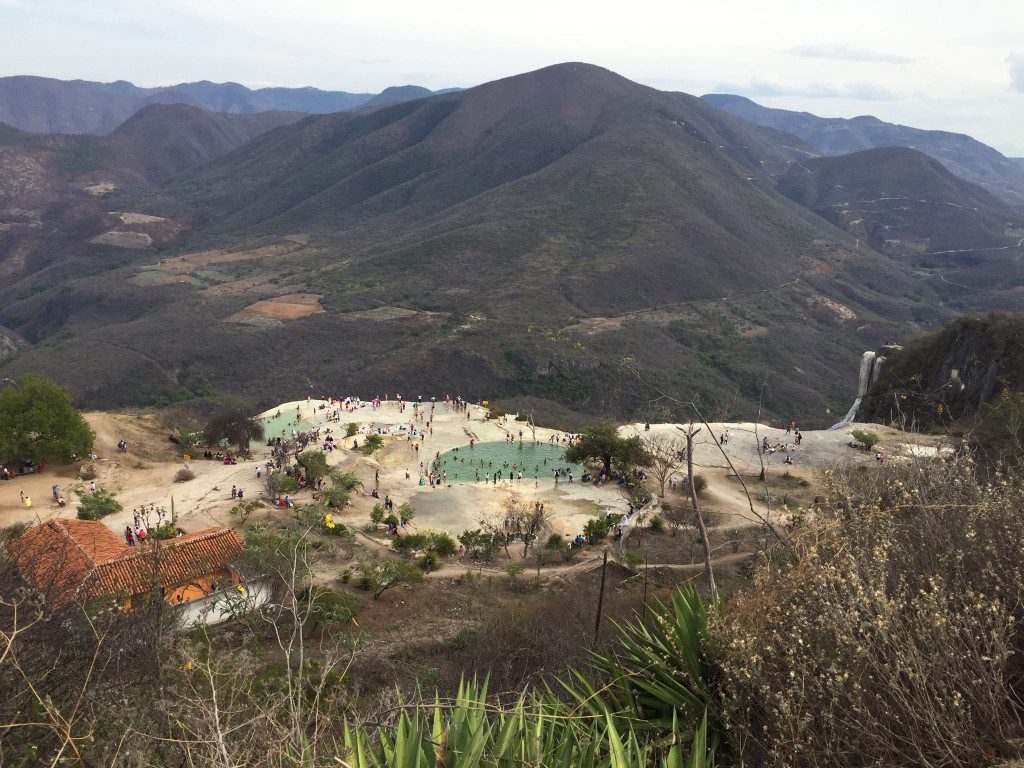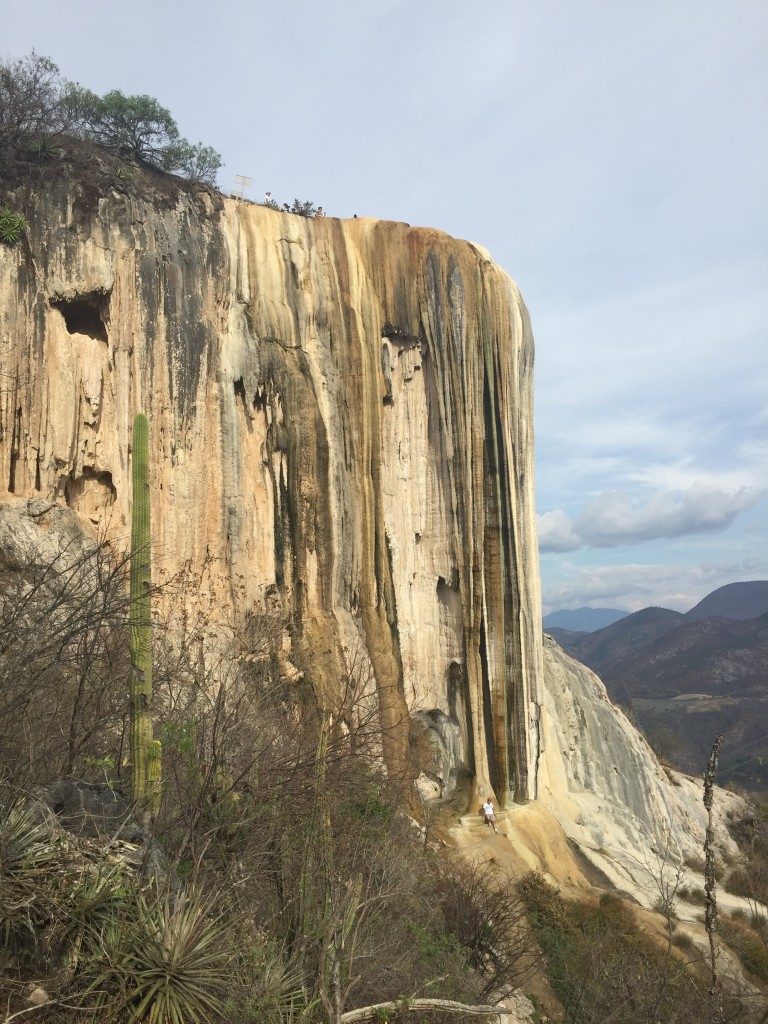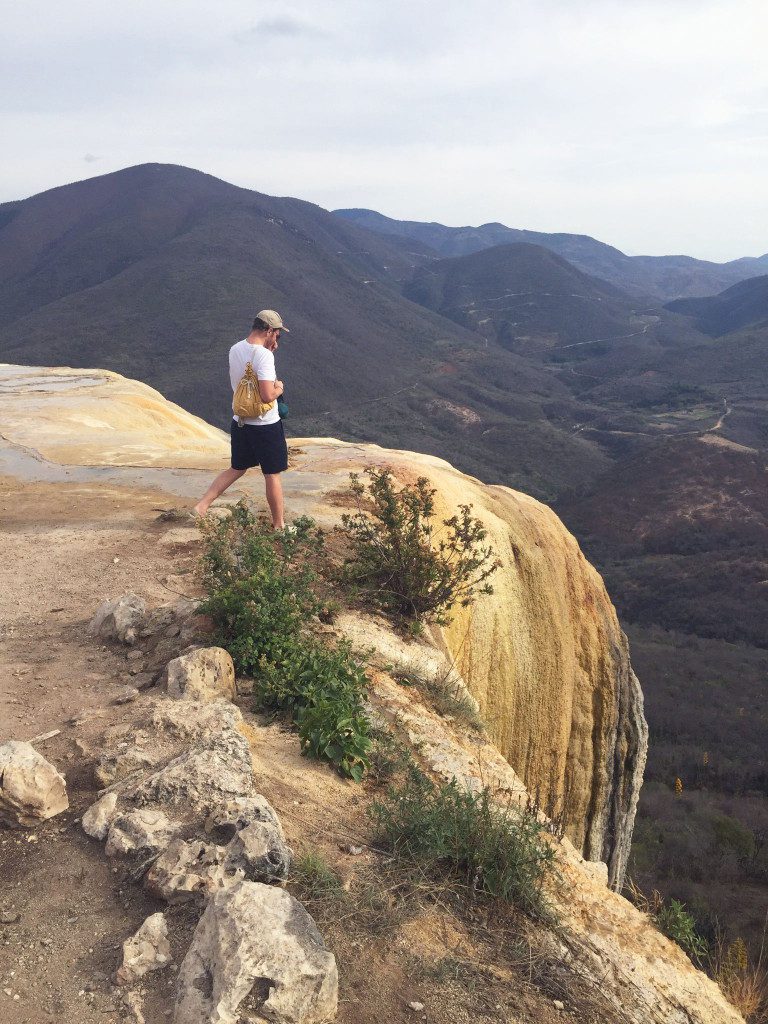 4. People watching outside of Santo Domingo in the Evening – Calle Constitucion #101
Santo Domingo is one of the biggest attractions in Oaxaca. The huge church and former convent built in 1570 is gorgeous and has a long history. It's great to visit during the day for photo ops, but even better to hang out around at night. After sunset, it feels like the entire city comes out to sit outside the church, eat nieves (ice cream), and just chat and people watch. Street musicians serenade passersby, kids set off firecrackers, couples dance, and everyone decompresses from their day. Even though this is a tourist center of the city, it's filled with locals as well as tourists in the evening, and is a nice glimpse into local Oaxacan life.
5. Take a Day Hike (or Multi-day Hike) to the Pueblos Mancomunados – Sierra Norte (Northeast of Oaxaca City)
We almost didn't take the time to take this day trip, but I'm so glad we did!
The Pueblos Mancomunados are a group of 8 small Zapotec villages high in the Sierra Norte mountains (almost 10,000 feet up) just Northeast of Oaxaca City. These villages have created a simple but amazing eco-tourism structure that allows visitors to hike between the villages, stay in simple cabañas overnight, and eat at a designated comedor – or kitchen/cafe for meals. Each village arranges a local village guide to take you on the trail. We arranged our tour through Tierradventura in Oaxaca, but the tour can be done on your own by taking a bus up to any of the towns and arranging a local guide through the town's main office.
I highly recommend Tierradventura. We were short on time (nearing the end of our trip), so having the day mapped out for us made it very efficient. We were picked up by our guide, Gordon, at 8 am. Gordon was fantastic – we chatted all day long about Oaxaca, the Sierra Norte, politics, life, and everything in between, as he drove us up the mountainside to the beautiful town of Cuajimoloyas.
We met our local guide, Sonia, at the town's tourism office. As we set off, Sonia stopped often to teach us about different plants that were important to their village. She would explain the uses and history of each plant and patiently answer questions. We were pleasantly surprised that the culture lesson was included in the experience. The hike began roaming through farmlands, passing cows, goats, corn, and small farmhouses. The landscape was dry and reminded me of Wyoming – slightly brown, dotted with shrubs and small trees. As we continued along, we began to ascend up the mountain and entered a lush, mossy, green forest that reminded me of Washington state. The hike became more intense, climbing steep rocks at times. We took a break at the top of a high rock outcropping. Sonia went first, hopping up with ease in her plastic sandals and knee-length straight skirt. We all tried to follow her slowly, while she showed us where to place our feet and hands as we climbed. As we sat together looking out over the surrounding mountains and eating amaranth bars, I felt so lucky that we decided to take the time to get out of the city and learn about these indigenous towns and gorgeous mountains. I've vowed when I return to Oaxaca, I'll do the full 8 day hike.