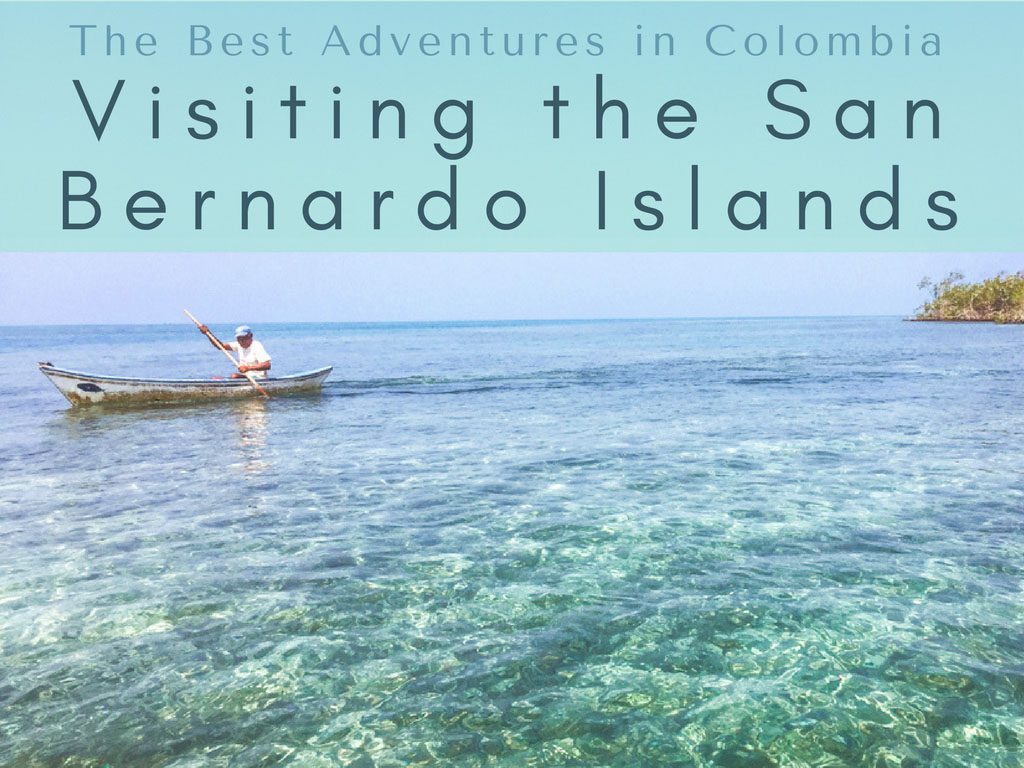 Visiting the San Bernardo Islands is the final part in my series about the 3 best adventures in beautiful and diverse Colombia.
Be sure to check out my previous posts about hiking epic Valle de Cocora and camping Parque Tayrona.
Grab my customized map below with accommodation options on the islands and links to book!
Visiting the San Bernardo Islands
I can hear you all saying, "I've never heard of the San Bernardo Islands"
Exactly! This little-known island chain feels like it's a million miles from anywhere. If you want to have a truly off-the-beaten path Caribbean island get away - this is the perfect way to do it. You'll feel like you discovered a piece of paradise that no one knew existed.
Where are the San Bernardo Islands:
The San Bernardo Islands are a small island chain in the Caribbean, 80 kilometers south of Cartagena, accessible only be boat.
Very few international tourists venture south of Cartagena on the coast, so there is little tourism in this area (especially outside of Colombian high season December-January and holidays).
Search San Bernardo Islands hotels below:
Why Visit the San Bernardo Islands:
Each island is different and super interesting. There are 10 islands in the San Bernardo archipelago, but the three that receive the most tourism are Mucura, Santa Cruz, and Tintipan.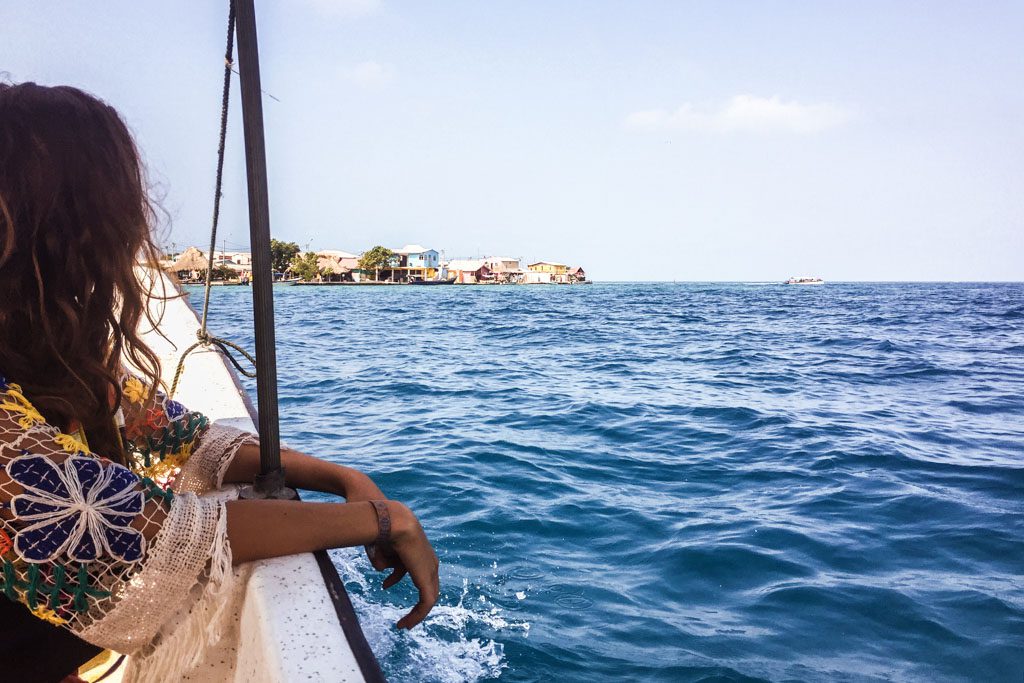 Mucura
Mucura is the most touristed island. It has perfect white sand and still turquoise waters. The main swimming area is really incredible with some of the calmest water I've ever seen. You can swim out very far and still be only be waist high in the water. There are also a couple restaurants, hotels, and amenities here
Santa Cruz del Islote
Santa Cruz del Islote is interesting because it's the most densely populated island on earth. It is only ⅛ a kilometer squared (or just over 2 acres) but contains 1,200 people, 90 houses, 2 stores, a restaurant, and a school. Each house is touching the next, the whole island is concrete, and it appears as if almost every square inch is used. There are little walkways and alleyways to walk between buildings, and sometimes you feel as if you are walking through someone's home. Locals were friendly and happy to sell us some paletas (popsicles) from their home so we could cool off on the hot day.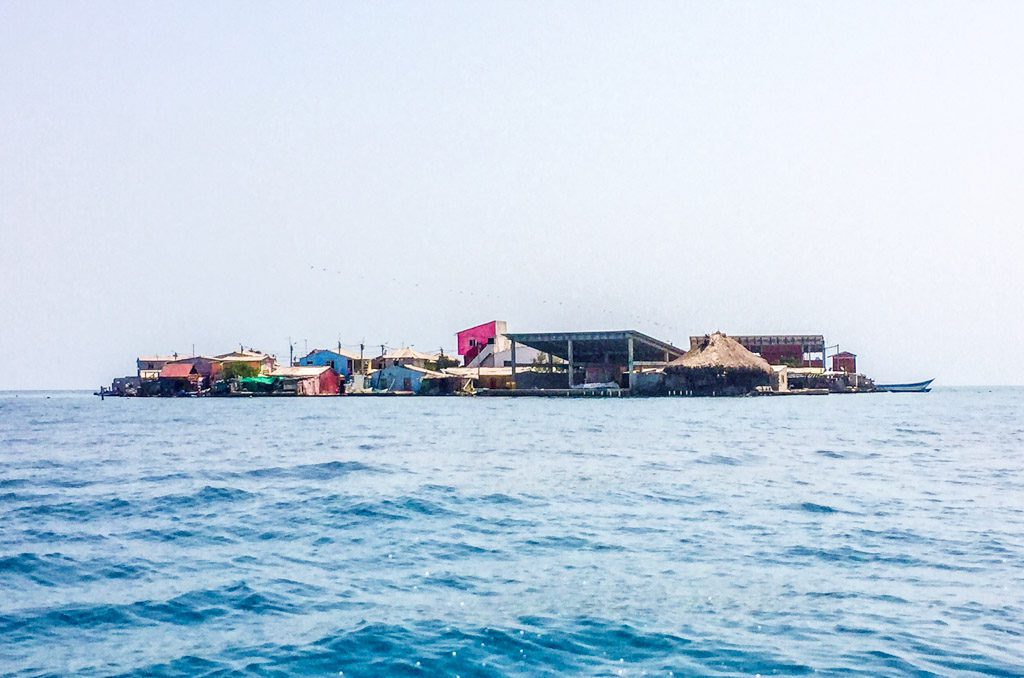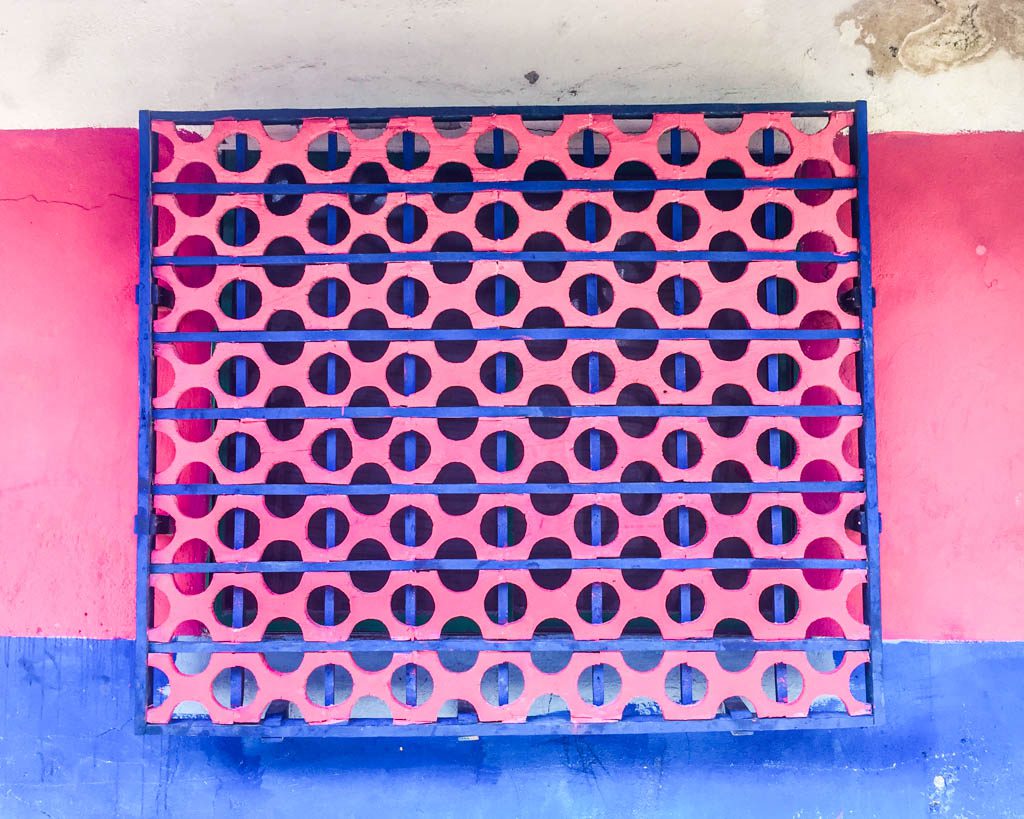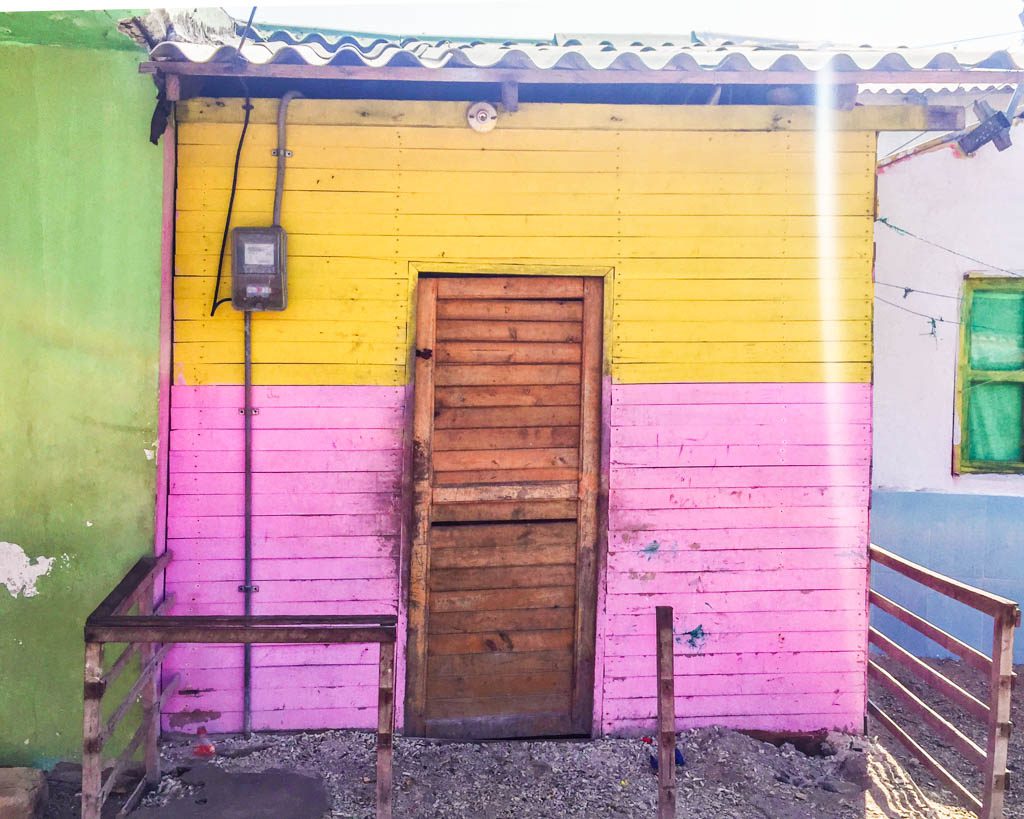 Tintipan
Tintipan was my favorite of the three. It's incredibly gorgeous and very, very quiet. We only saw a handful of other tourists there during our stop. There are several mangrove swamps you will pass through with exotic birds, and the beach is picture perfect. We only saw one restaurant here (though there may be others in other parts of the island or within hotels/hostels). We all ordered the fresh fish for lunch and it was delicious.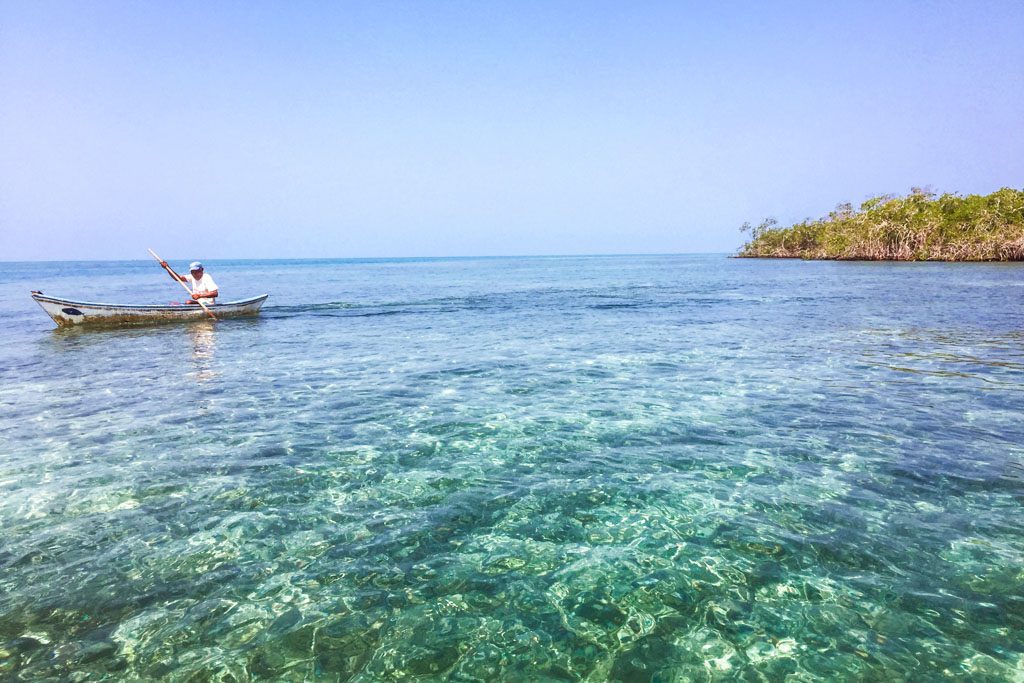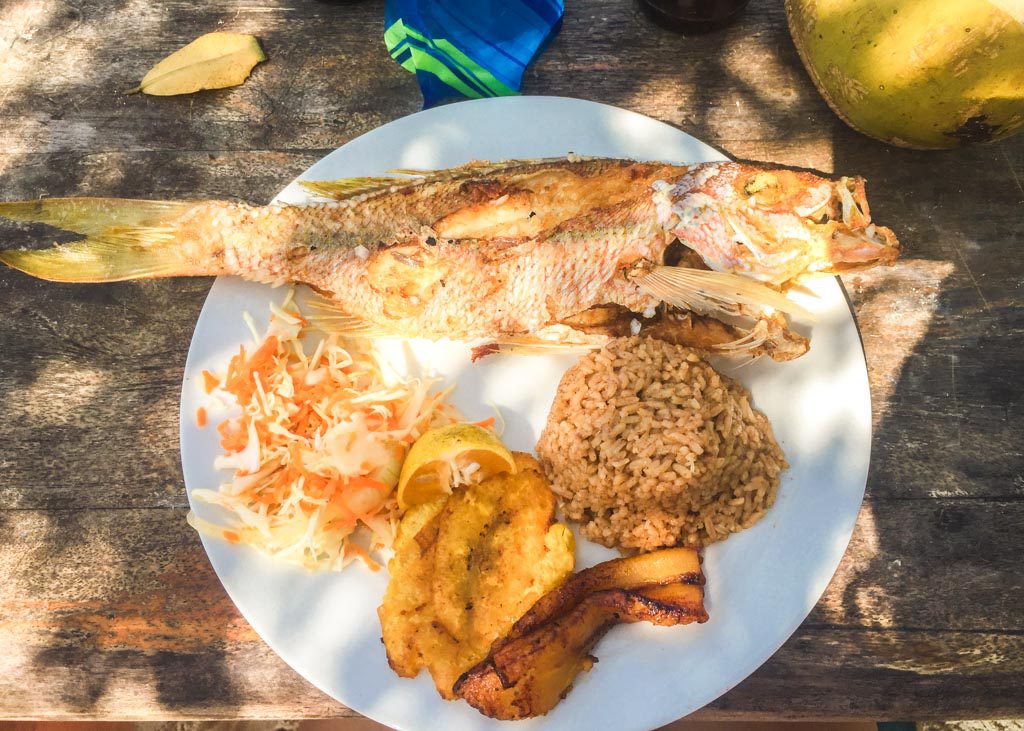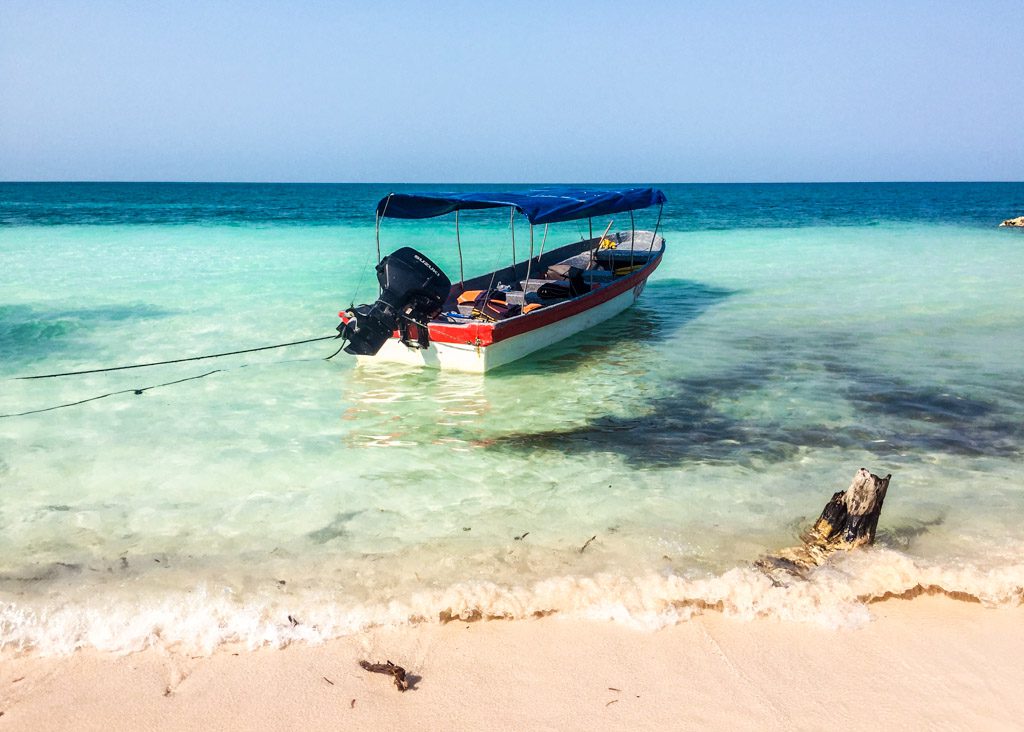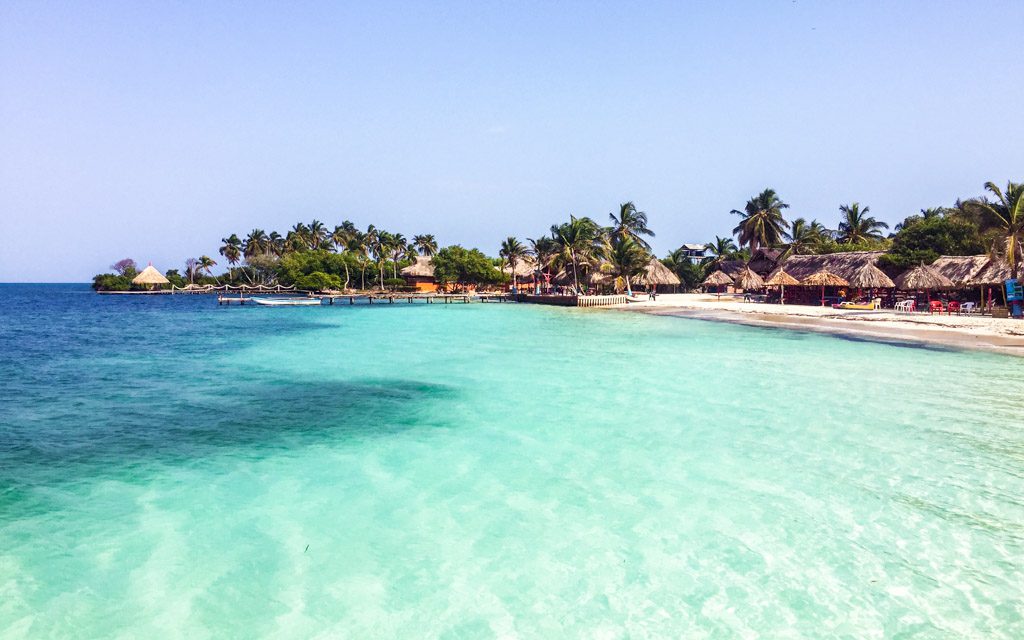 The coves next to the island were super calm, clear and great for a swim. The snorkeling was also fantastic there. With the absence of people, there were lots of beautiful and colorful sea creatures to see as we swam around.
How to Get to the San Bernardo Islands:
You can head to Rincon del Mar (see below for full breakdown on how to get there) for a few days and take a day trip to the islands. The cost of the day trip tour is very reasonable at 40,000COP pesos per person (note: price was in 2016 and may have changed).
Or you can take a boat from Cartagena for 2 hours and stay on one of the islands. 
It's also possible to take the bus from Cartagena to Tolu, and then take a boat from there. Tolu is farther down the coast then Rincon del Mar, and a little more developed for tourism.
Where to Stay in the San Bernardo Islands:
Lodging costs are mostly on the higher end on the San Bernardo Islands. Here are a few choices below.
Where to Stay in Mucura:
Dahlandia - Booking.com score of 8.4/10, Average price $82/USD night double private room. All inclusive. Simple and rustic rooms right next to the beach.
Mucura Club Hotel - Booking.com score of 7.9/10. Average price $106/USD night double private room. All inclusive. Comfortable rooms, beach club area, pool with slide, on the beach.
Hotel Punta Faro - Booking.com score 9.4/10, Average price $243/USD night for a double private room. Very comfortable, more upscale rooms, on the beach.
Where to Stay in Tintipan:
Sal Si Puedes - Booking.com score of 9.4/10. Average price $173/USD night double private room. Cute place with great design/decor, comfortable. Right on the water.
Casa en el Agua - This hostel is not actually ON the island of Tintipan, but is rather it's own little mini island. It's quite literally a hostel in the Caribbean sea, surrounded by water. It seems to be a bit of a party hostel catering to a young crowd, so may not be for everyone, but it does look stunning. They can arrange boat transportation directly from Cartagena. Average price for a dorm bed is $29/USD, $30/USD for a Hammock, and $80/USD for a private double room.
Isla Roots Hostel - New listing so no reviews yet. Average price $66/USD night for a private double room with shared bathroom. Breakfast included.
Where to Stay in Isla Palma
Isla Palma is another island in in the San Bernardo Islands chain. I didn't have a chance to visit, but there are a couple hotel and hostel options here.
Hostal Isla Palma - Booking.com score of 8.8/10. Average price $55/USD for a private double room with shared bathroom. Rustic but comfortable rooms, air conditioning.
Decameron Isla Palma - Booking.com score 8.2/10. Average price $245/USD night for a private double room with a/c. All inclusive. Upscale private rooms and common areas.
Search all San Bernardo Islands Hotels Below:
Be Prepared:
The islands are quite a way out into the sea. You must take the boat early to get there, as the waves get bigger later in the day. There are even many days when it isn't possible to make the trip because the waves are too rough. If you are doing the trip from Rincon del Mar, try to arrange the trip asap so you have a better chance of finding a calm day to go.
Also be prepared if you are prone to sea-sickness. It can be a bumpy ride!
While our tour was great, and I was happy we did it, our boat did break down 3 times on the way to out to the islands. This is a very poor area, and it shows in the condition of the boats. It never felt unsafe and we were helped out by the next boat that came along. Just be prepared and try to go with the flow.
There are no ATMs in on the islands or the town of Rincon del Mar, so be sure to bring all your money with you from Cartagena. Cash only is accepted here!
Bring any specialty food or snacks with you. Food options are limited on the islands and in Rincon del Mar.
Bring sunscreen and insect repellent with you. It will be difficult or impossible to find it on the islands or in Rincon.
Bring a good book, a deck of cards, or something to pass the time while you sway in a hammock.
Wifi is limited to nonexistent here. It's a place to go to relax and disconnect.
While Visiting the San Bernardo Islands:
Visit Rincon del Mar:
This was a really special and impulsive side trip for us. We decided to come to this tiny fishing village when we saw a poster in Mamallena hostel Cartagena for a new "sister" hostel that just opened in Rincon del Mar. From what we could tell, there was very little to no tourism there yet, and it was mostly "untouched".
This was all very true. The Mamallena hostel in Rincon del Mar is one of the few accommodation options in this small fishing village. There were one or two other guesthouses, but we never saw any other tourists there even though it was high season.
It's a tiny village with one beachfront road. It has a very Caribbean vibe and the locals are all of Afro-Caribbean descent.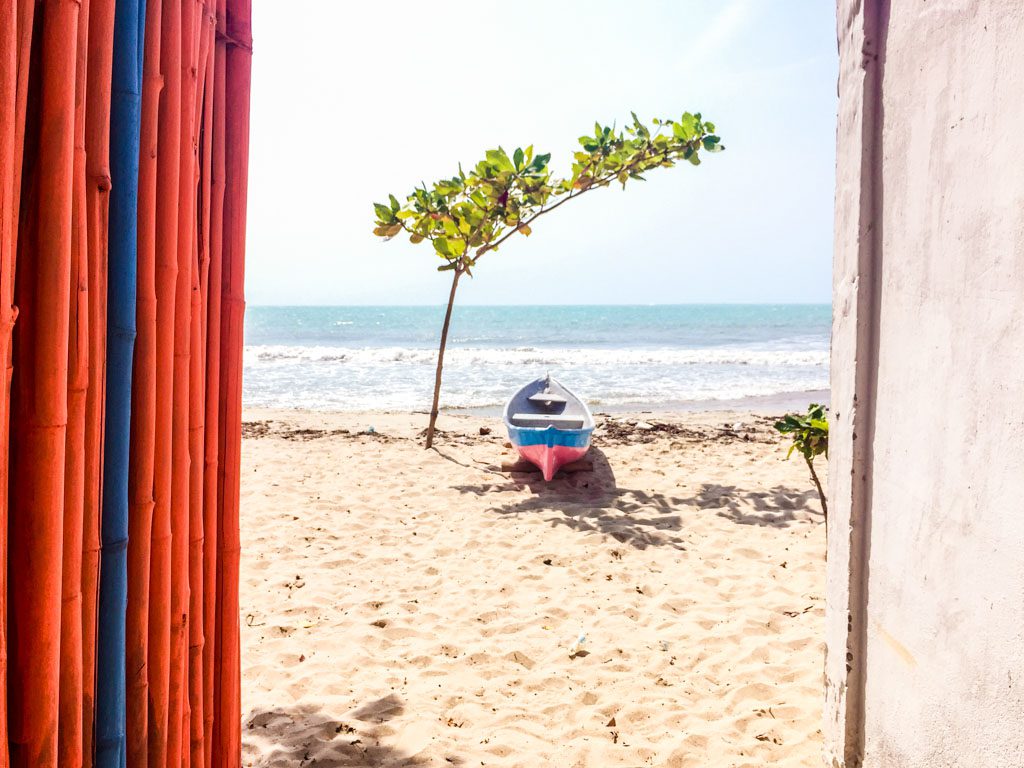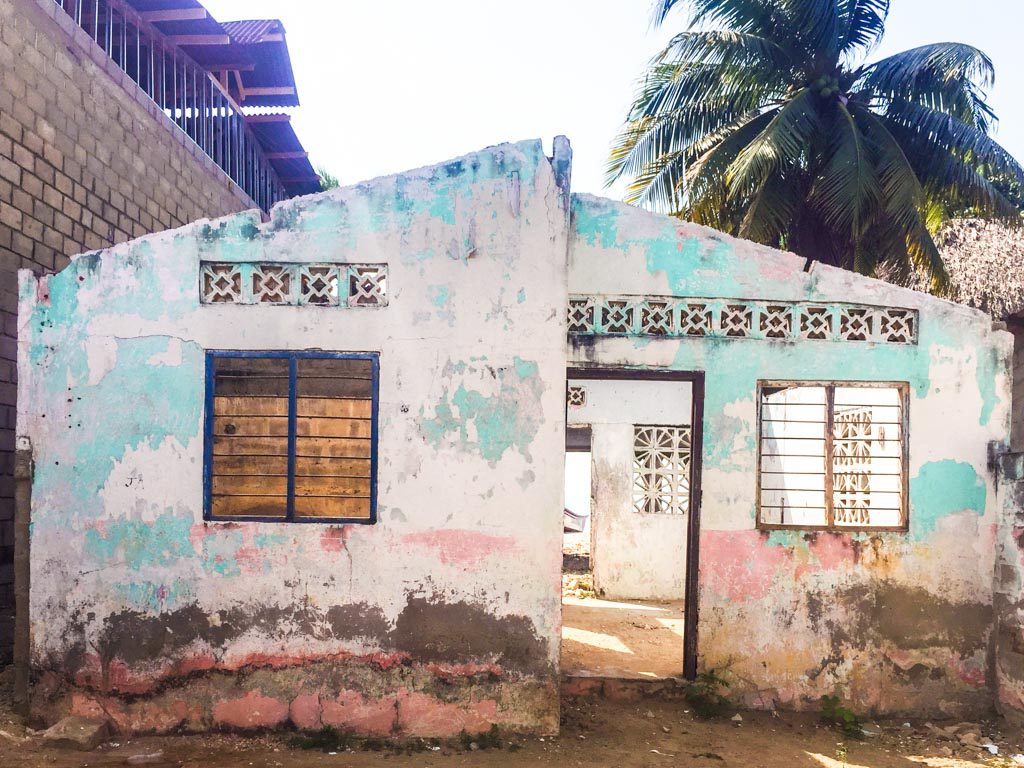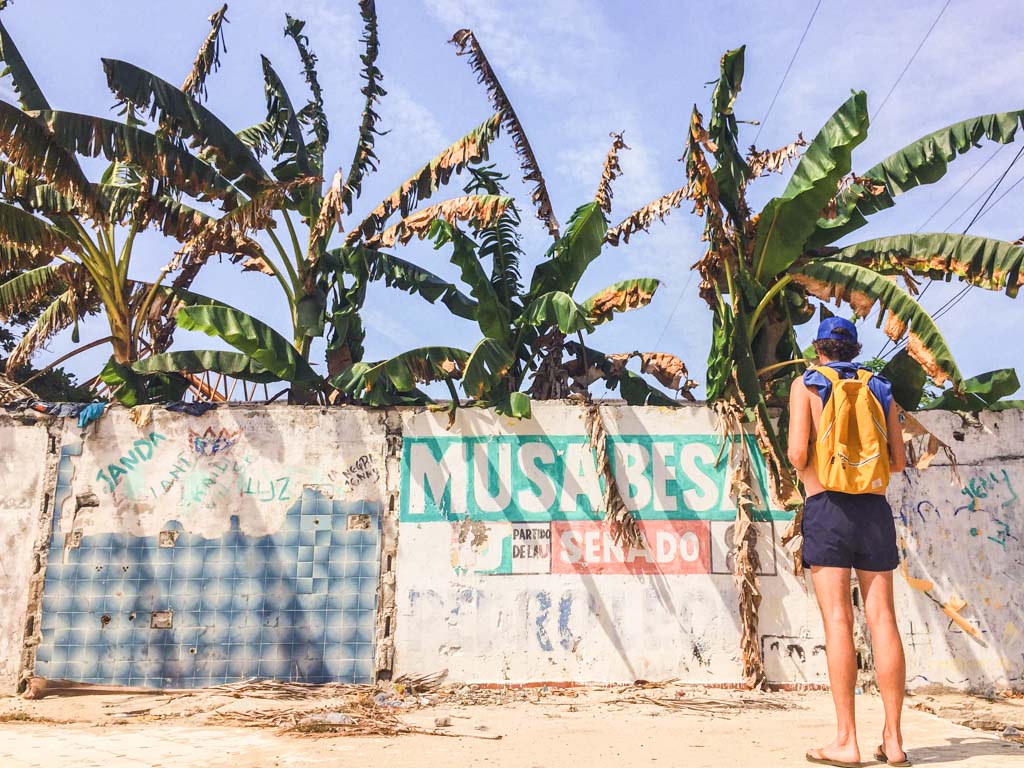 To Get To Rincon Del Mar:
Head to the bus station in Cartagena. It's a bit of a distance from the city center - 45 minutes or more. It's possible to take a city bus, but we opted to take a cab since we had our big backpacks and wanted to save time. The taxi ride was 20,000COP.
Next find a bus heading to San Onofre. The ride will be about 2 hours and should cost around 25,000COP per person. Buses are air-conditioned and comfortable.
Once out at the San Onofre stop, you'll find motorcycle taxis. Negotiate a fare to Rincon del Mar - it should cost around 10,000COP per person. You will literally get on the back of their bike, hold on to their shoulders and ride 30 minutes down dirt roads to the coast. If you're lucky, you'll get a helmet. They nonchalantly throw your luggage in front of them and balance it between themselves and the handlebars as they drive down the bumpy roads. Getting there is half the adventure!
Update 2017: Hostel Mamallena Cartagena will soon be launching a shuttle service from Cartagena to Rincon del Mar. Prices are projected to be close to public transit prices. Contact Mamallena for more info: [email protected] or [email protected] .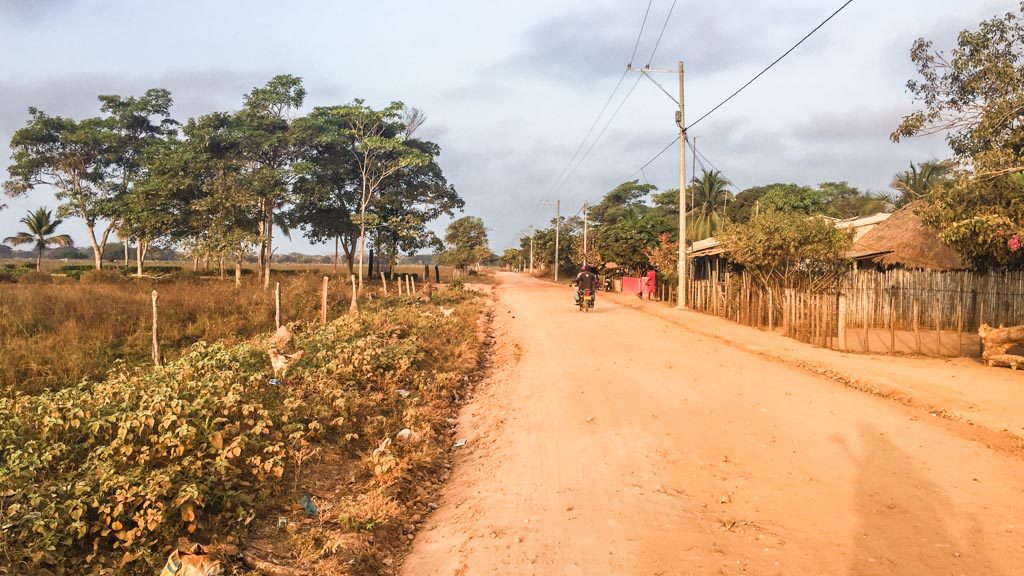 entering rincon del mar
This was one place I have felt truly out of my comfort zone. Locals are not used to tourists so it feels very different from other tourist destinations. It was amazing to see a little village operating as it would have decades ago, not catering to the whims of travelers. However, once you make an effort with locals, they're friendly to you as well. The kids run around all day, ask you your name curiously, and play games on the beach.
Update 2017: Note - my trip was in early 2016. Tourism has started to increase in Rincon del Mar since then, so it's not unusual to see other travelers here. However, it's still considered an "undiscovered beach town."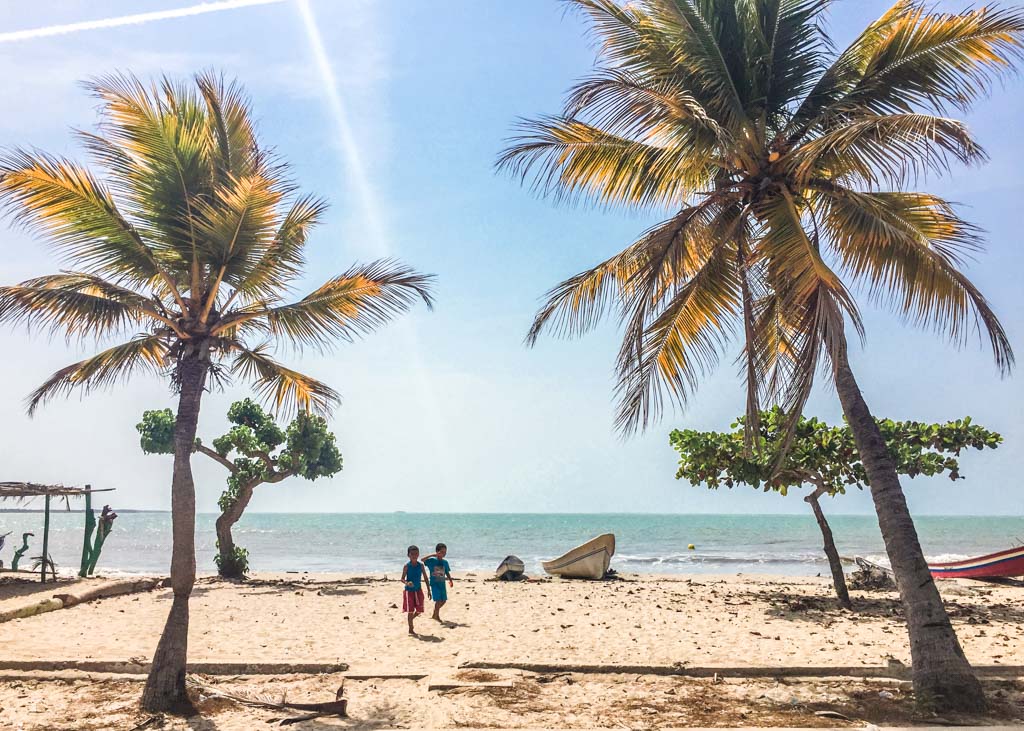 Where to Stay in Rincon del Mar:
I highly recommend Mamallena hostel Rincon del Mar. The rooms are very rustic, but comfortable (privates even have air conditioning!) and very affordable at 80,000COP for a private single or double or 25,000-30,000COP for a dorm bed.
The hostel is directly on the beach, so you are just steps to the sea. The common area on the beach has lots of comfy hammocks, picnic tables, and mats to lounge on. You'll find yourself passing full days here, reading, dozing, and swimming.
There is a shared kitchen and some very basic wifi.
Update 2017: They have expanded to include the building next door, so the beach/lounge area is considerably larger and the kitchen has been updated. They have also opened a beach bar, run by the manager.
What to Do in Rincon del Mar:
There is almost nothing to do there besides lay in a hammock and swim in the sea. So it's very relaxing and truly "tranquilo". Take a book, make some friends, and enjoy a cold beer as you stare at the sea.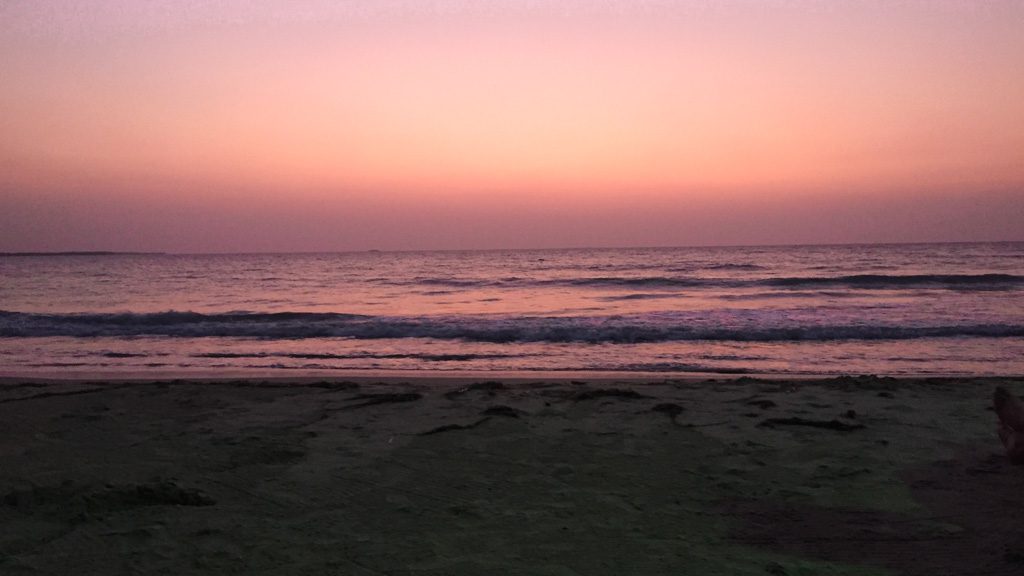 What to Eat in Rincon del Mar:
There are no true restaurants in town, but there is a family next door that cooks breakfast, lunch, and dinner for guests upon request. They offer fresh fish of the day, shrimp, or chicken. Meals are simple, but fresh.
The hostel also has a shared kitchen if you prefer to prepare your own food. Just be warned there are no big grocery stores in town, only a couple small tiendas with basics. I recommend to bring any specialty food items in with you (such as granola, peanut butter, or nuts). You can buy things such as eggs, rice, basic veggies, and pasta here in town.
Also look out for the daily fruit vendor and sweets vendor. They both walk the beach daily selling whatever is fresh. The fruit vendor typically has pineapple, bananas, mangos, and watermelon. The sweets woman has whatever she made that day - usually yuca bread (delicious!), candied papaya, and sesame bars.
There is also a woman across the street, who makes fresh squeezed juices and sells them out of her house. Ask the Mamallena manager where to find her.
Update 2017: The hostel has also opened up a beach bar.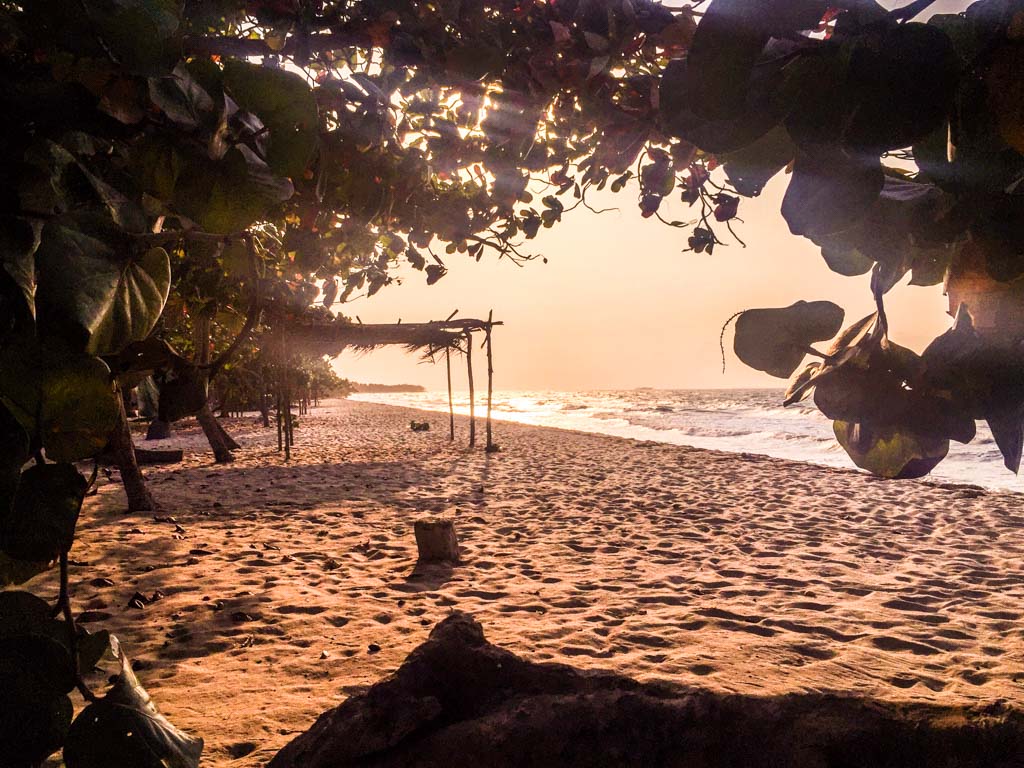 If you are looking for a true Colombian Caribbean experience, the San Bernardo Islands and Rincon del Mar shouldn't be missed!
Grab my customized map below with accommodation options on the islands and links to book!