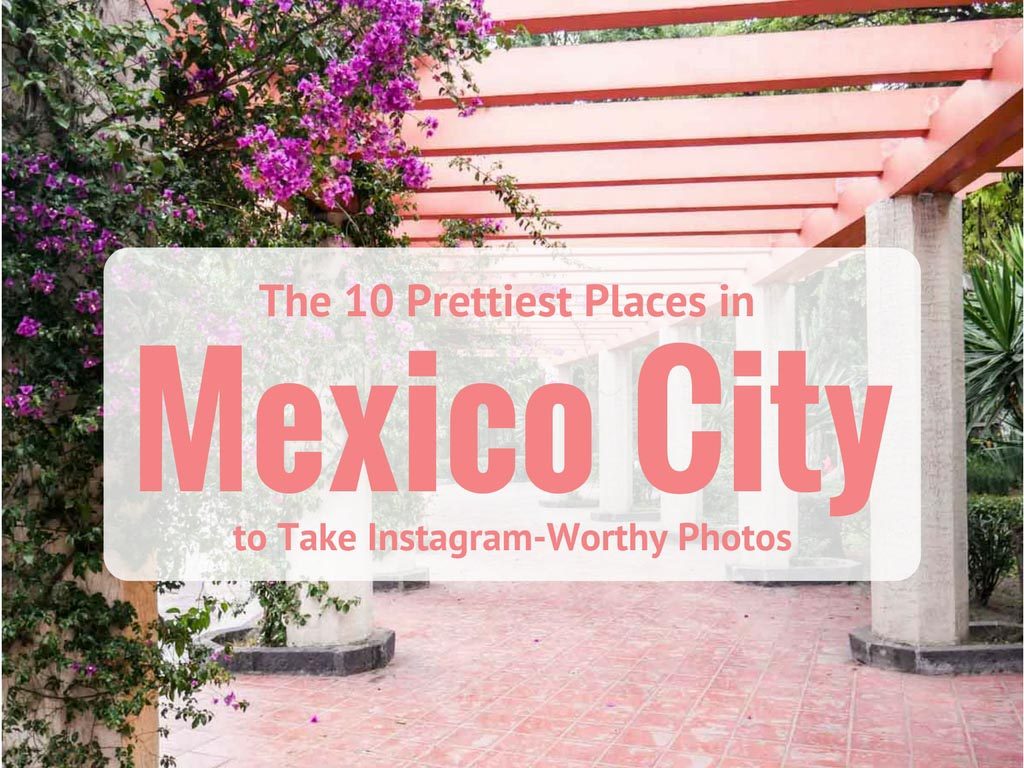 One of my favorite things to do while traveling is to take photos. While a lot of people say that you miss enjoying the scenery when you're focused on your camera (or phone) lens, I actually think I notice details a lot more. When I walk down any street, I zero in on the colors, the door and window details, and the signs.
Since I know many others feel the same way, I wanted to put together a post of my favorite places in Mexico City to snap gorgeous pictures. Over my many collective months in this city, I found so many charming neighborhoods, and specific sites I hadn't known about before.
Check out my other Mexico City posts here, and one of my favorite hotels, housed in a historic mansion.
Check out my 11 favorite places to get beautiful and iconic Mexico City photos + 2 more just outside the city. You can also grab a customized map below so you can plan your route!
1. San Angel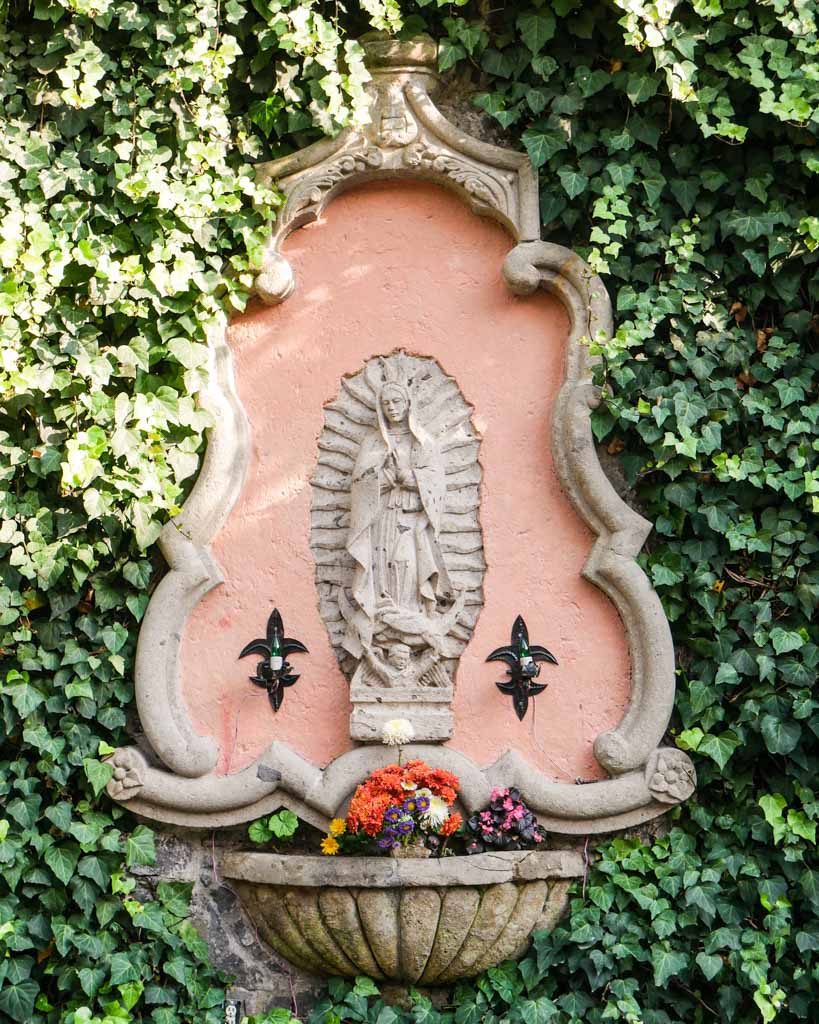 San Angel may just be the most beautiful neighborhood in the city. This residential neighborhood doesn't see a lot of action, but the colorful homes are well cared for, the lush greens and flowers are plentiful, and the winding cobblestone streets are fun to wander.
San Angel has a charming artisan market on Saturdays called El Bazar Sabado. While this is fun to explore, if you're more focused on taking awesome pictures, I recommend you come on a weekday. The quiet and empty streets make perfect backdrops for pretty photos of the neighborhood.
Start in the Plaza San Jacinto and then walk west. Be sure to wind through some of the residential side streets before looping back around.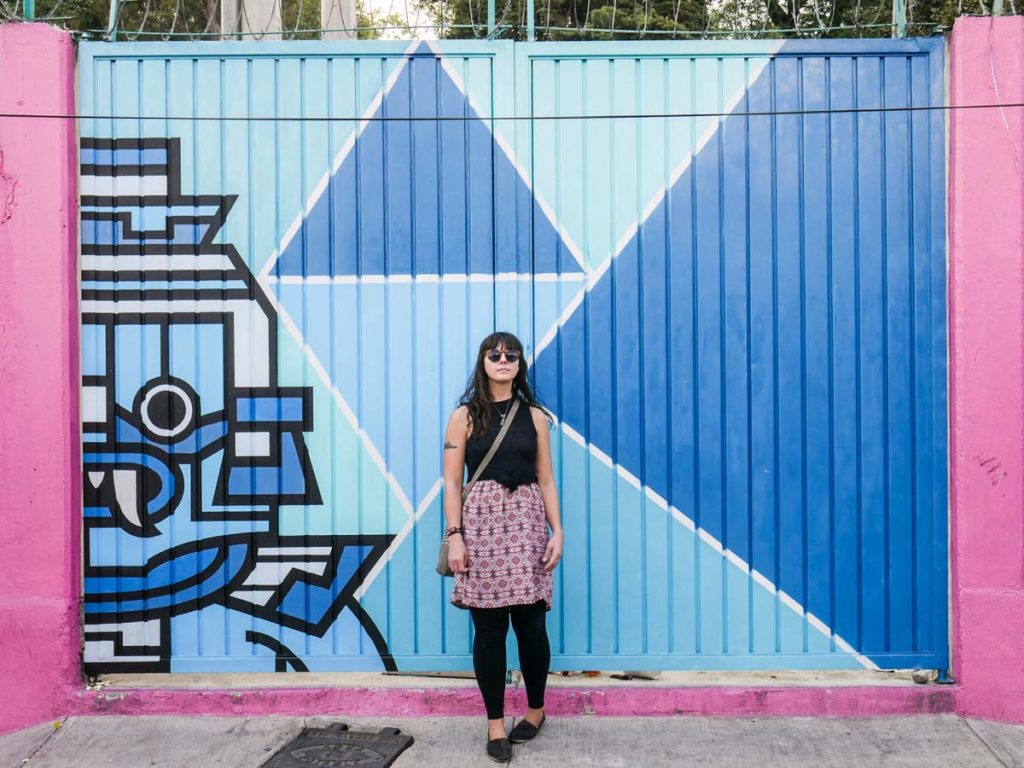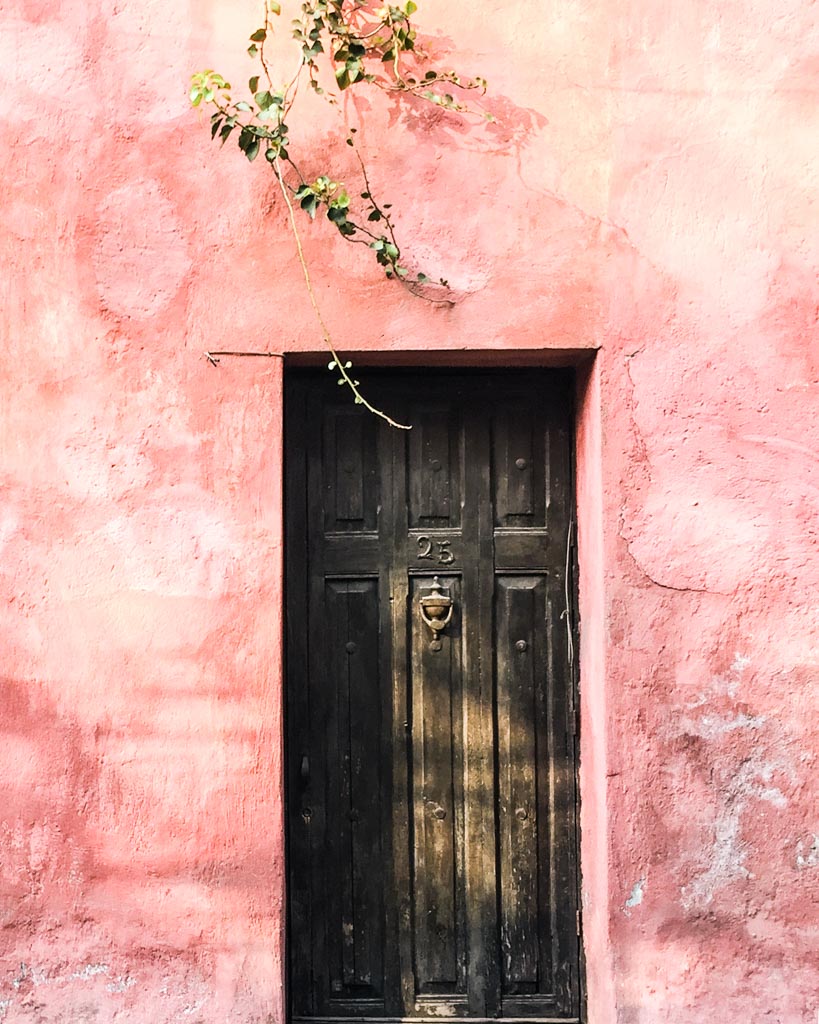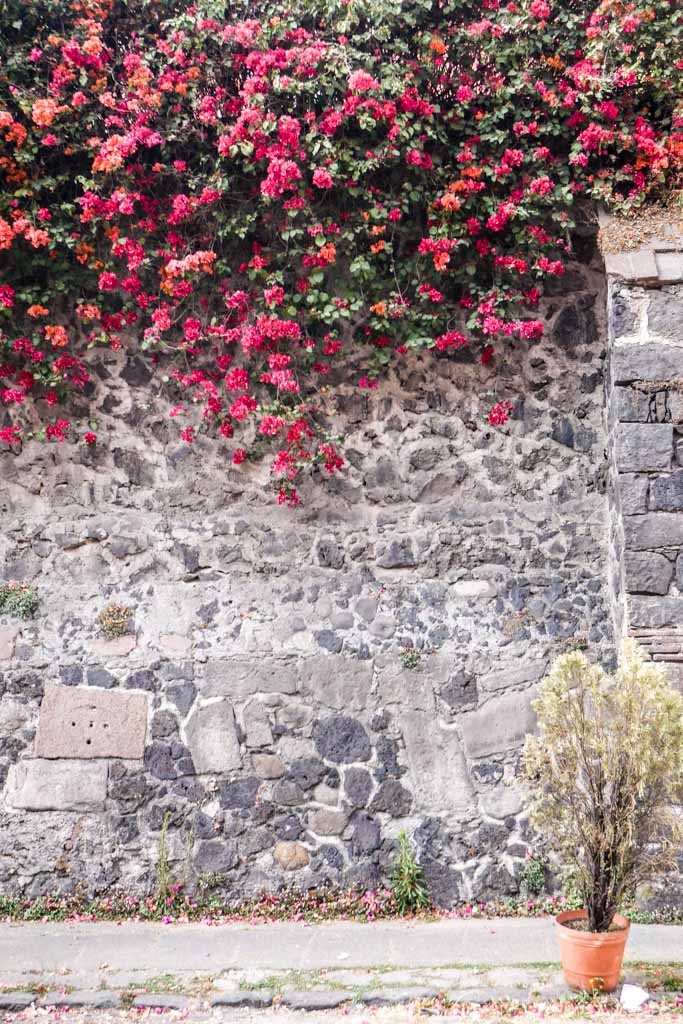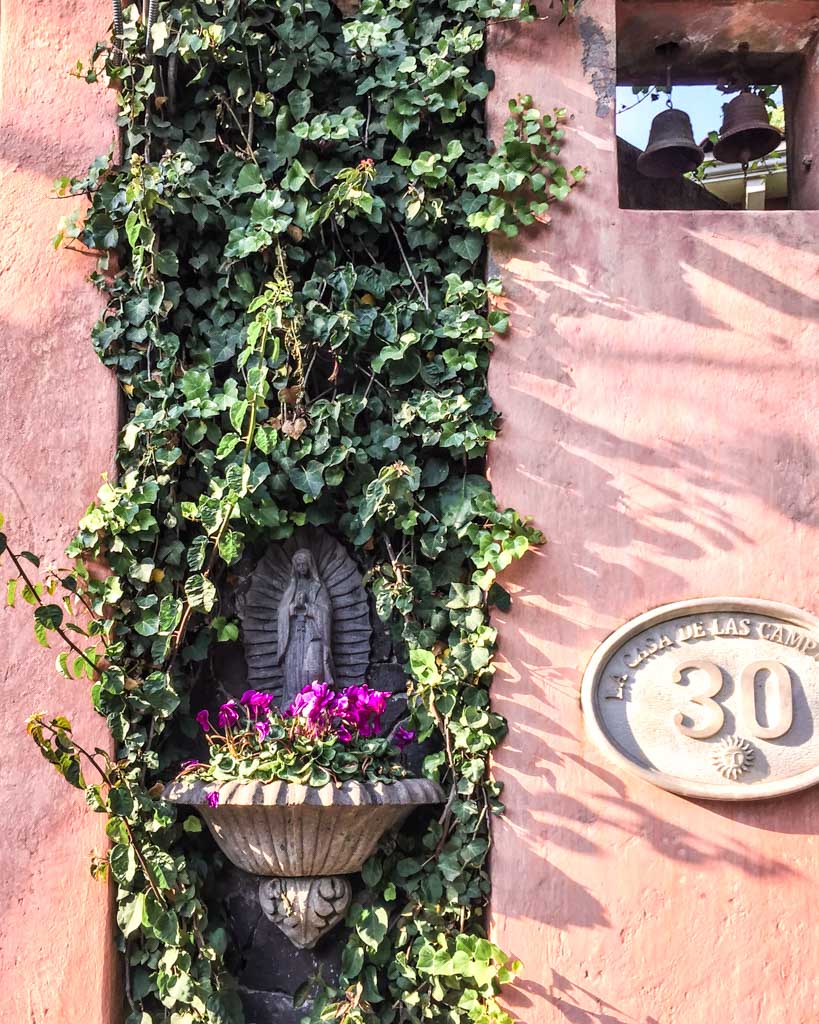 2. Coyoacan Side Streets
Coyoacan is notoriously beautiful and charming. You can take lots of beautiful pictures at the Museo Frida Kahlo, and in the main squares (Jardin Centenario & Jardin Plaza Hidalgo), but I find my favorite places to take photos are on the random side streets in the neighborhood. You might come across some papel picado strung across the tops of the buildings, a shrine built into the side of someone's home, or an especially beautiful color or texture on a building facade.
Start in the center squares, and wander south and west. Stop for a coffee in one of the Cafe el Jarocho locations, and make a loop back. Make a stop at the lovely Fonoteca Nacional (National Library of Sound) to enjoy their colorful and leafy space.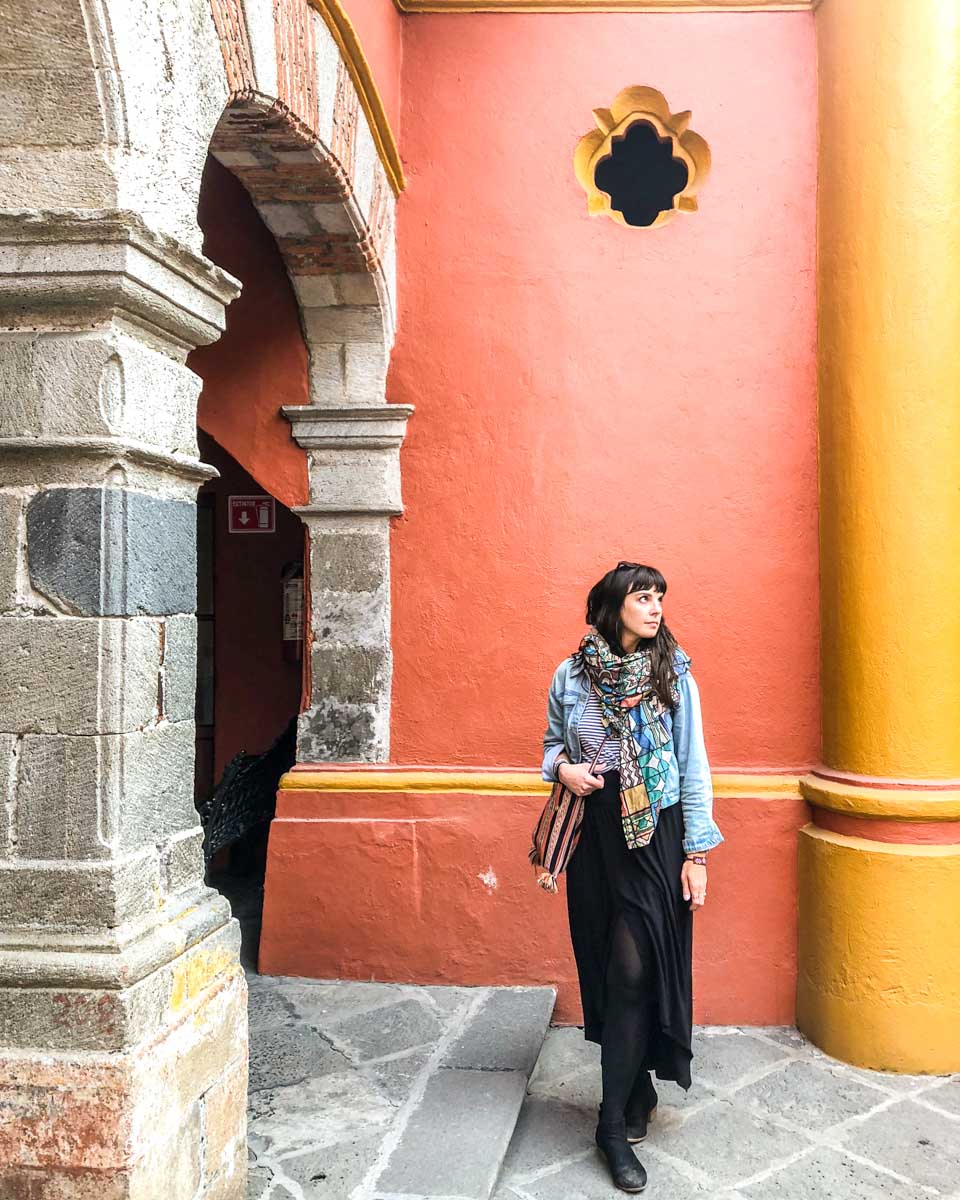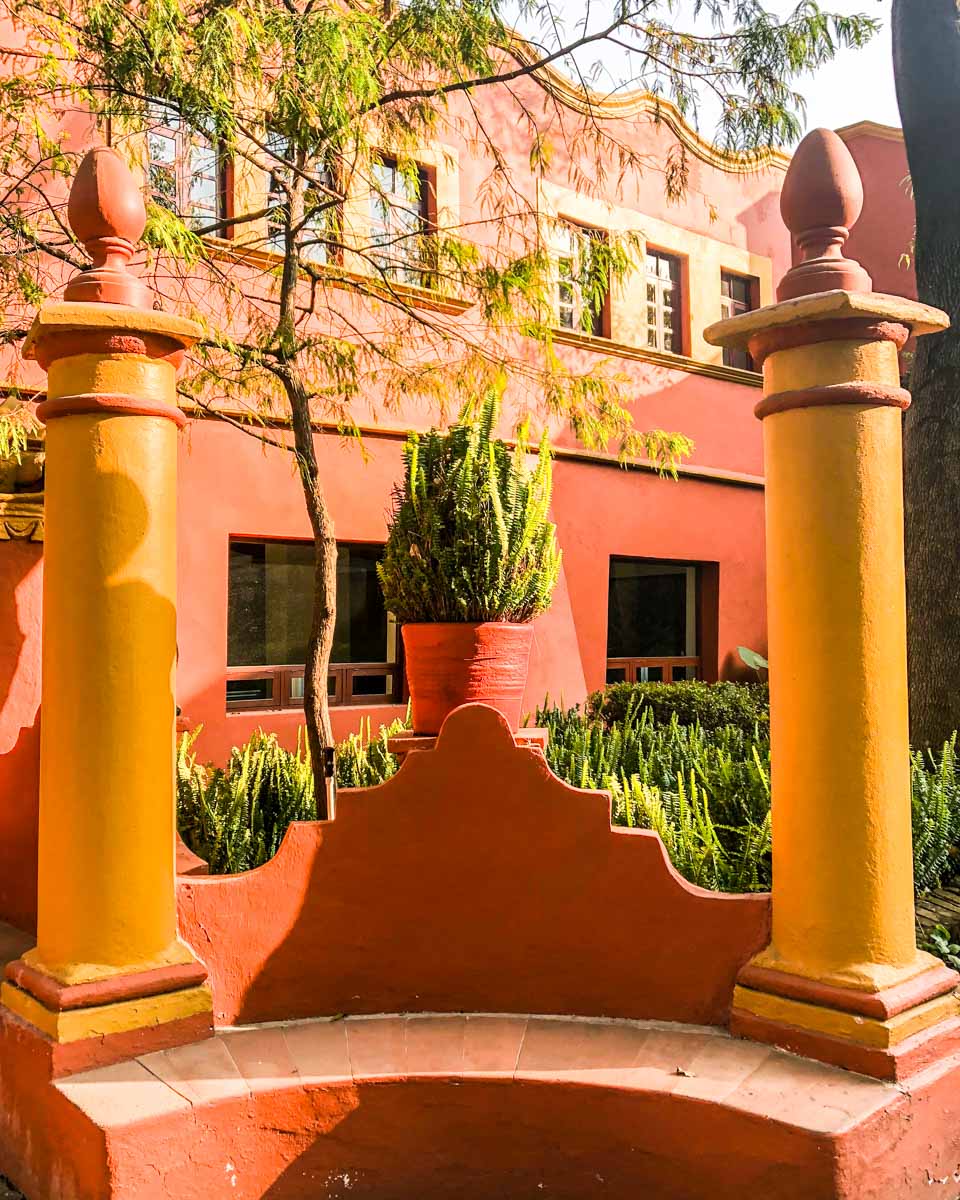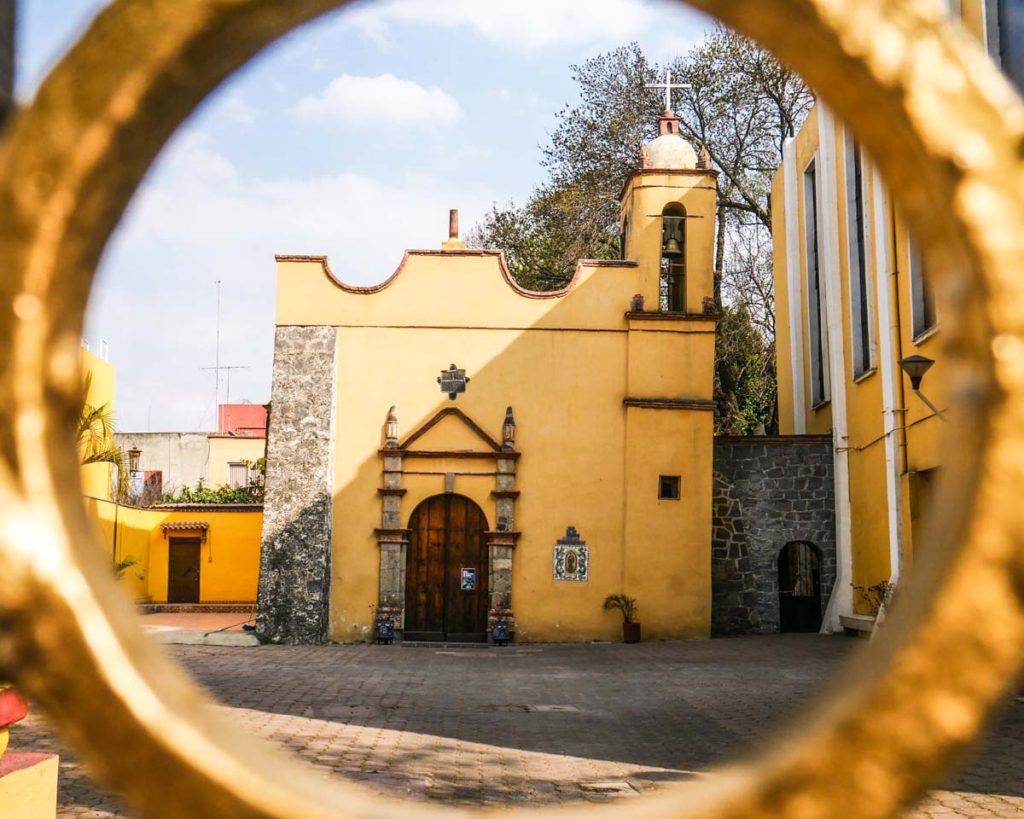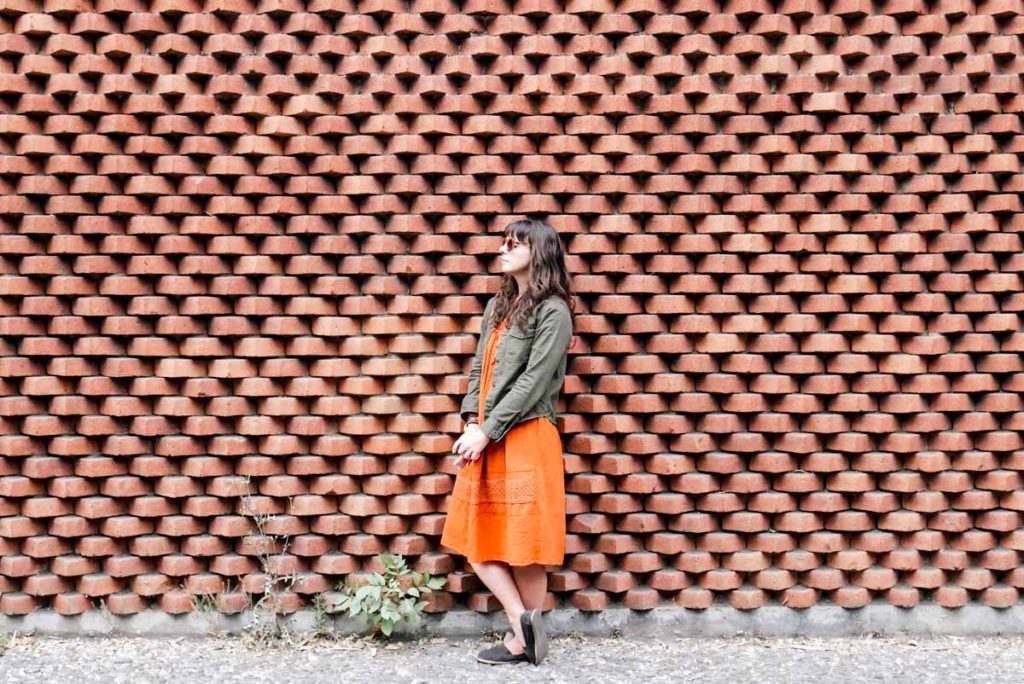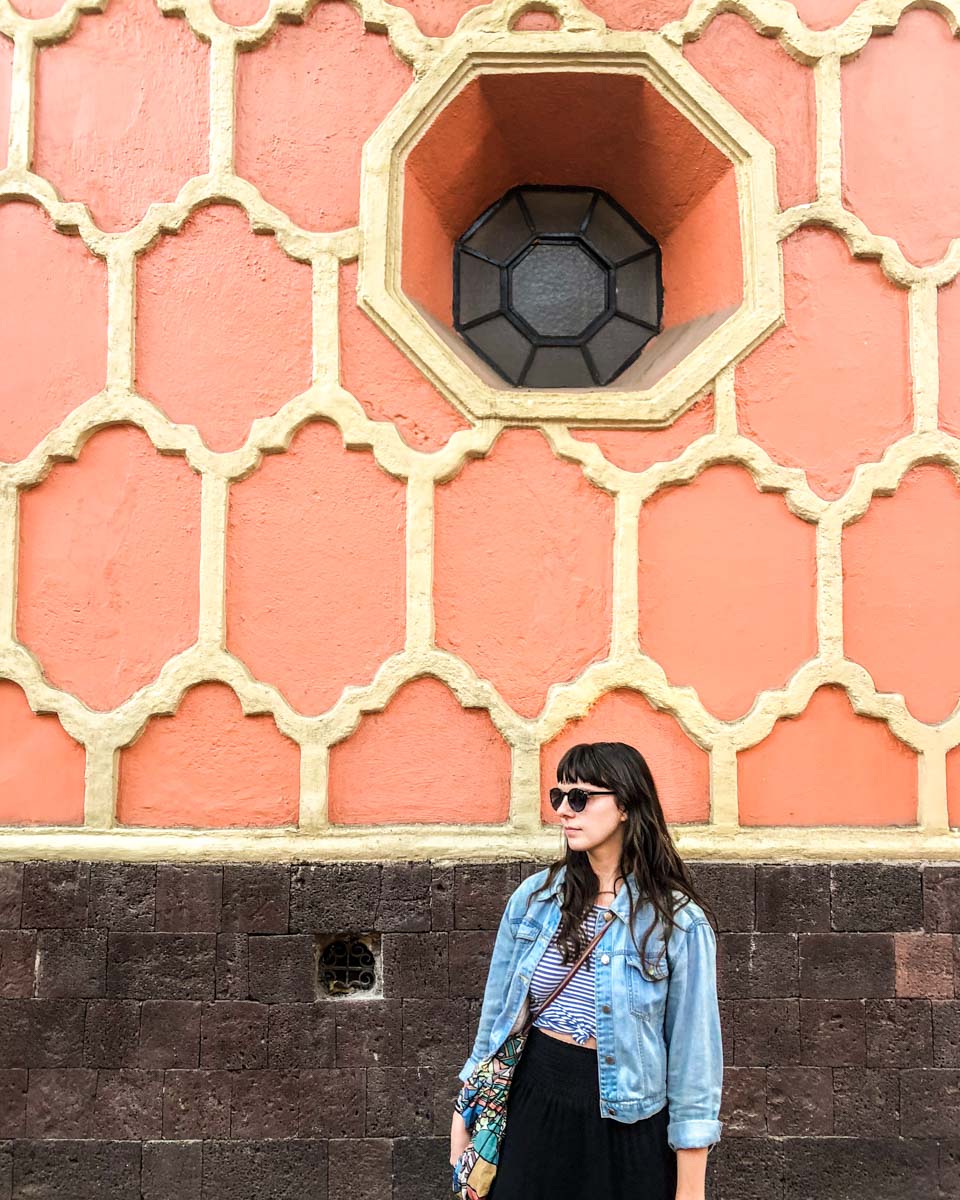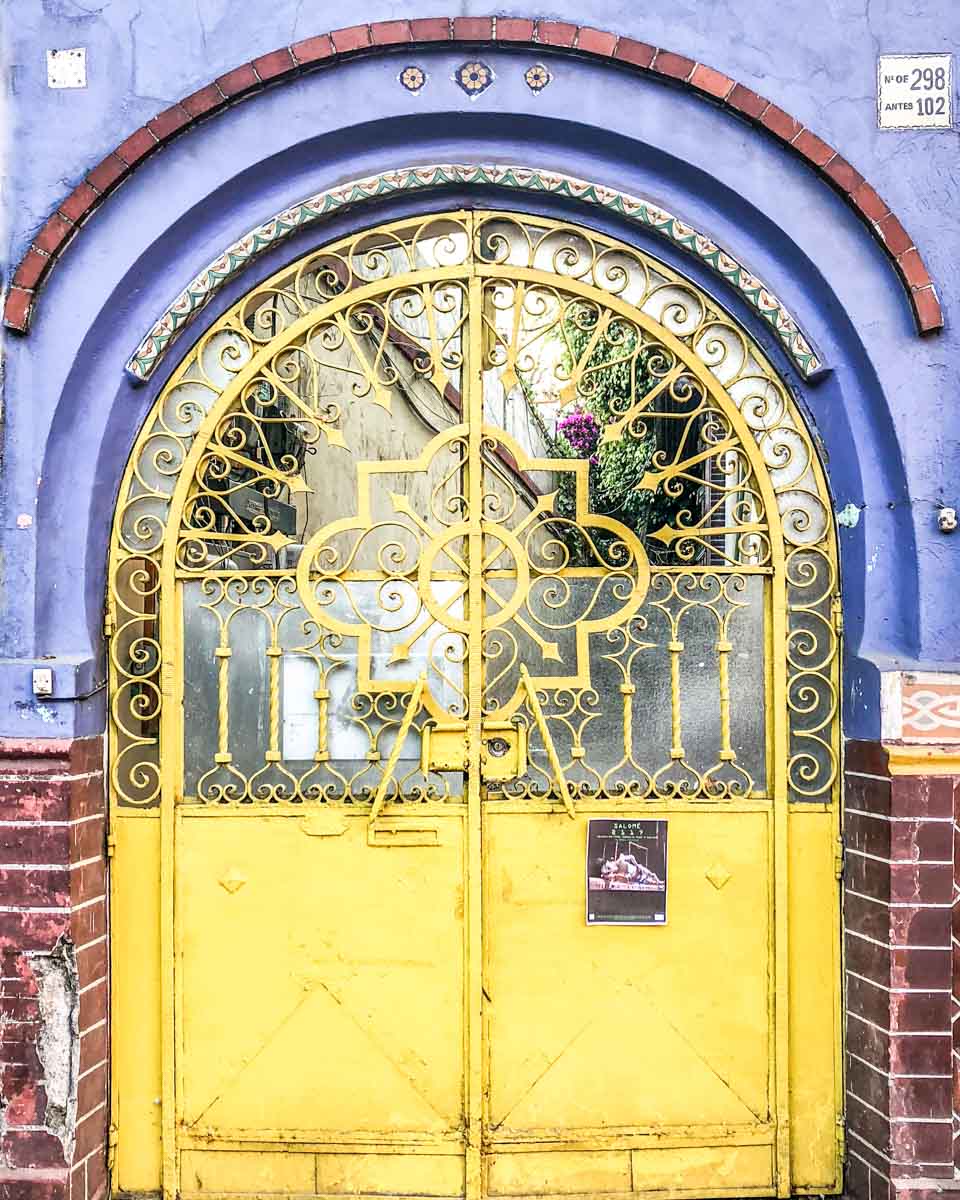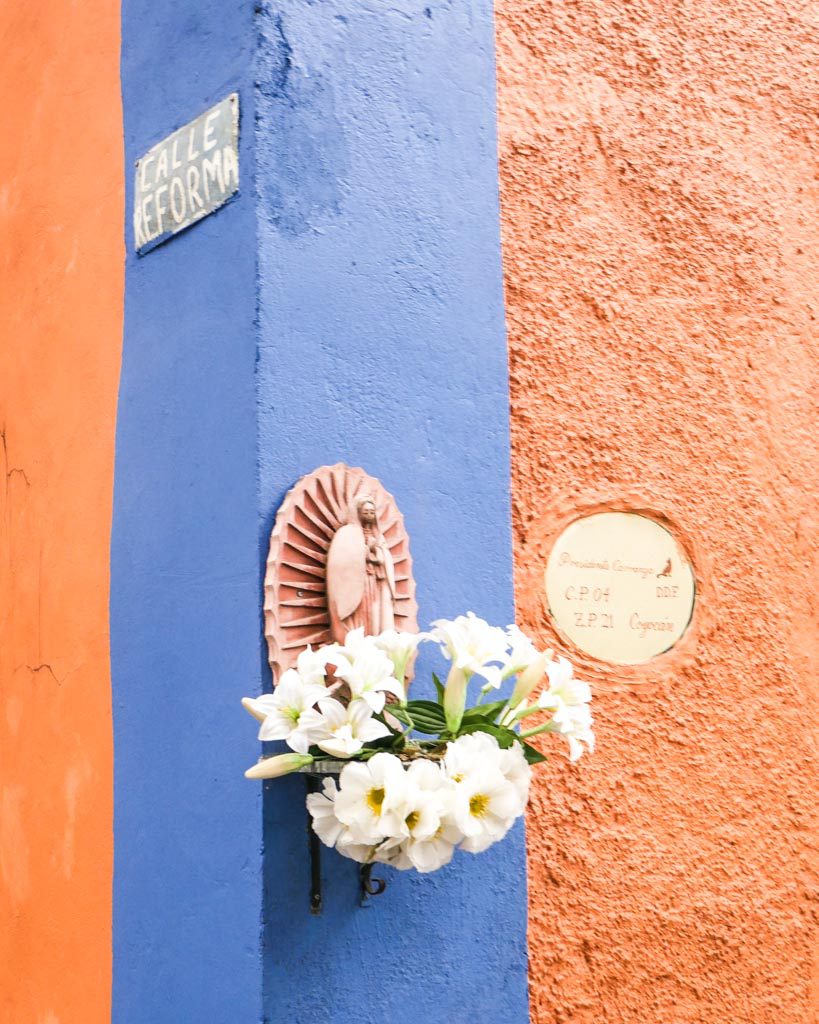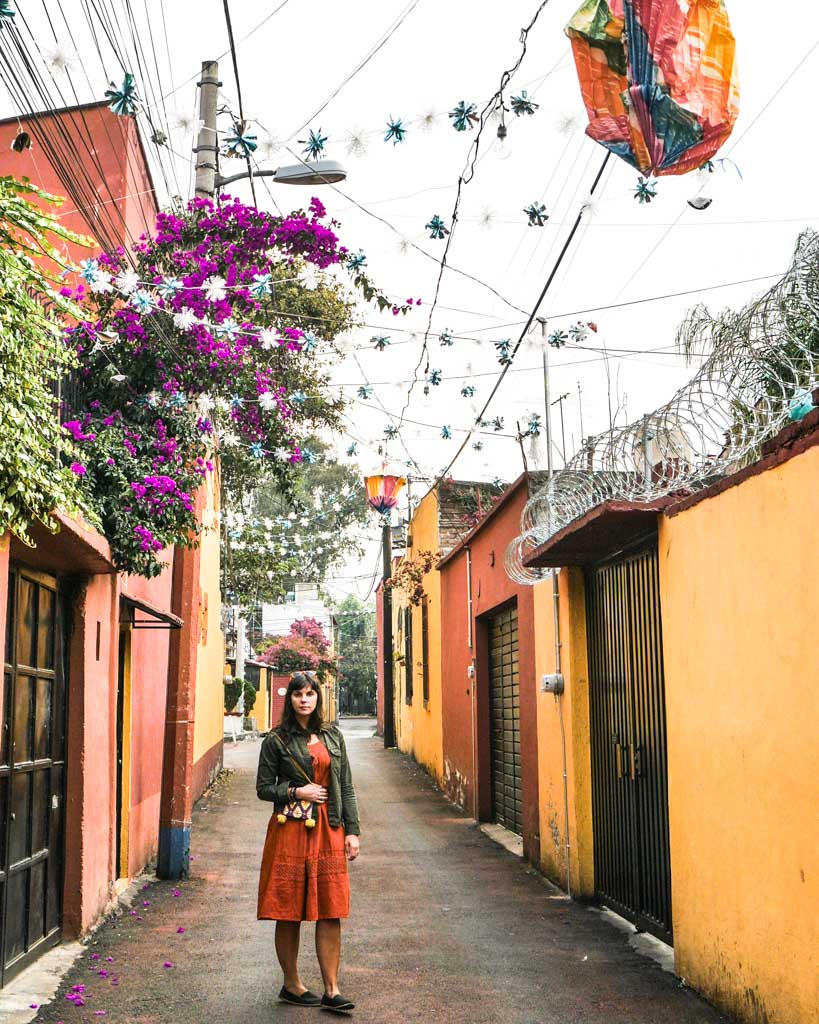 3. Palacio Postal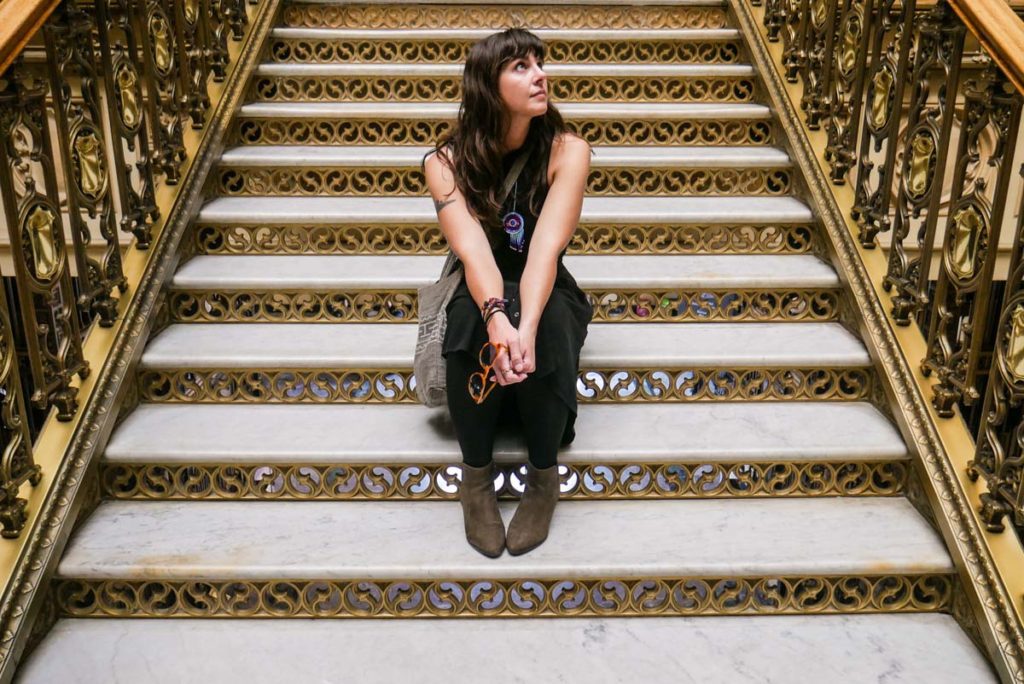 This was an amazing recommendation from a local friend that I recently discovered. The Palacio Postal is the central post office in the city. What's special about it is the architecture. It was built in the beginning of the 20th century by an Italian architect and has a mix of styles represented in its lavish interior.
Wander inside and take lots of photos of the postal booths, the staircases, and the ceiling.
---
My favorite places to drink mezcal cocktails in Roma + Condesa.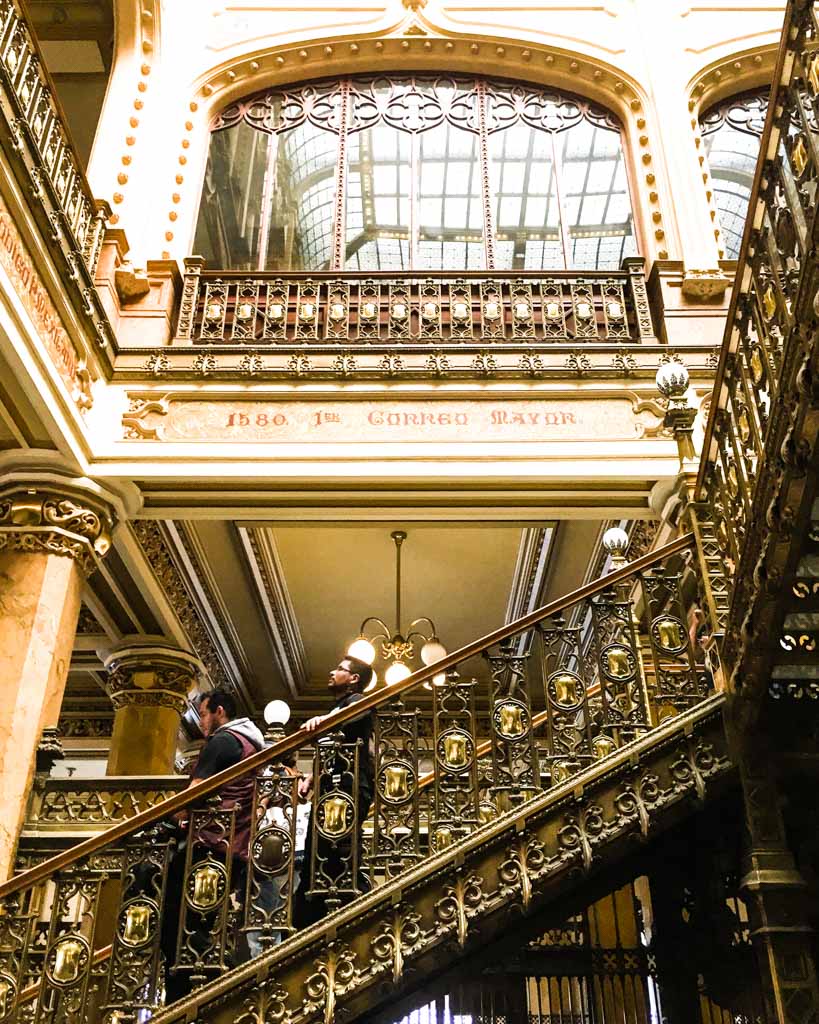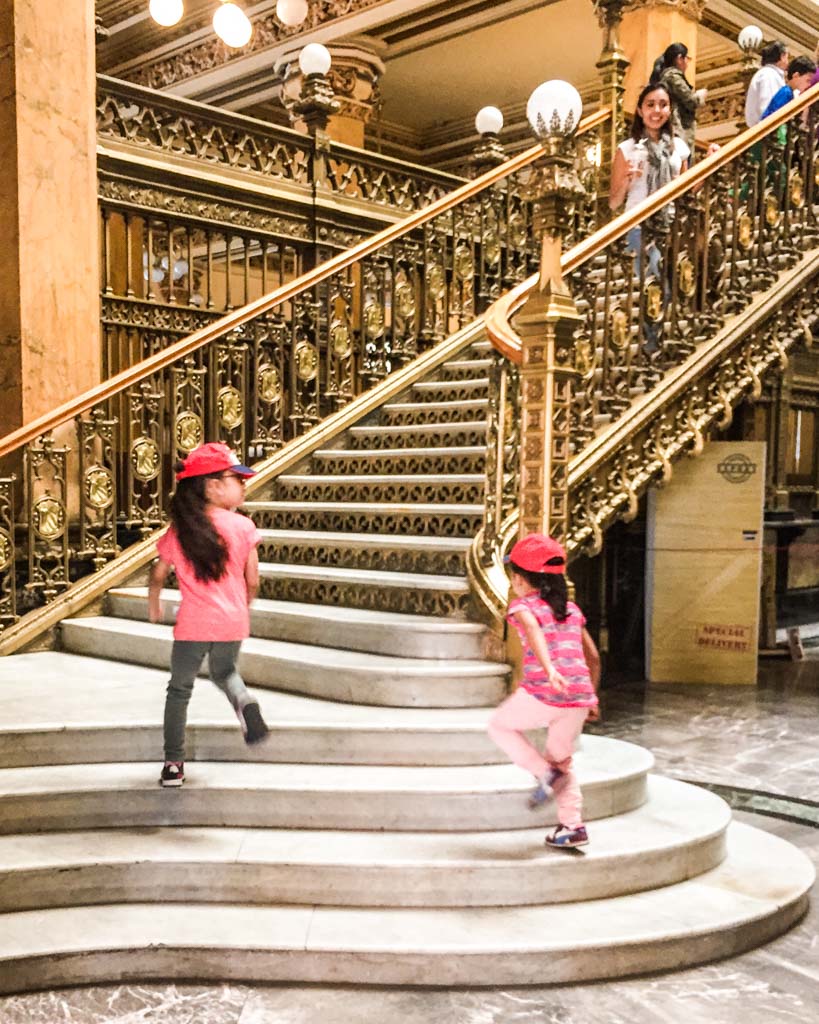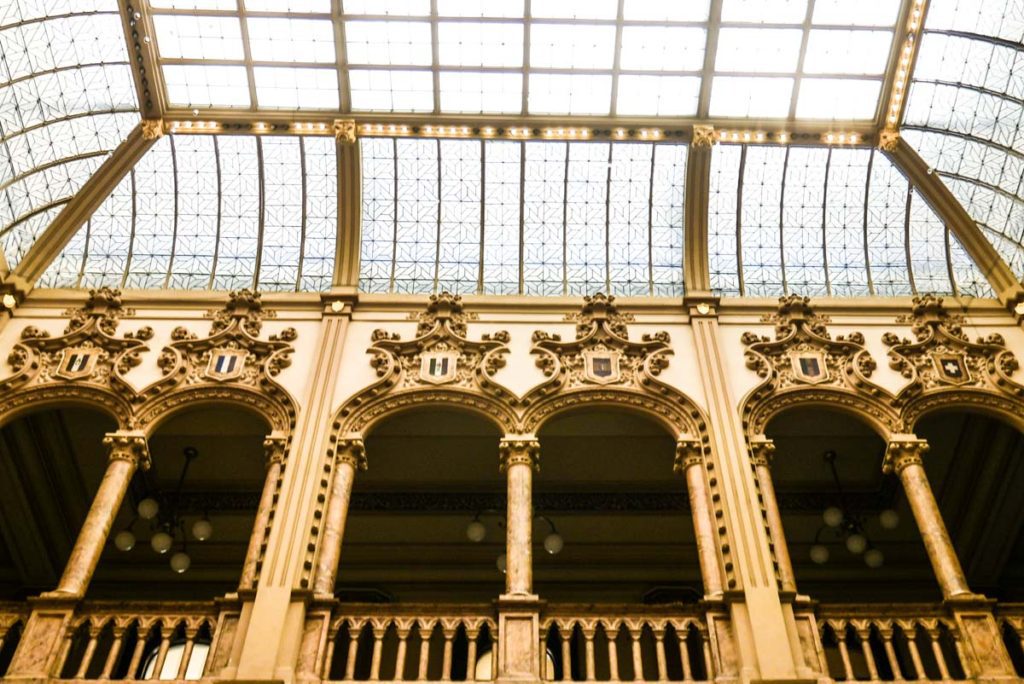 4. Torre Latinoamerica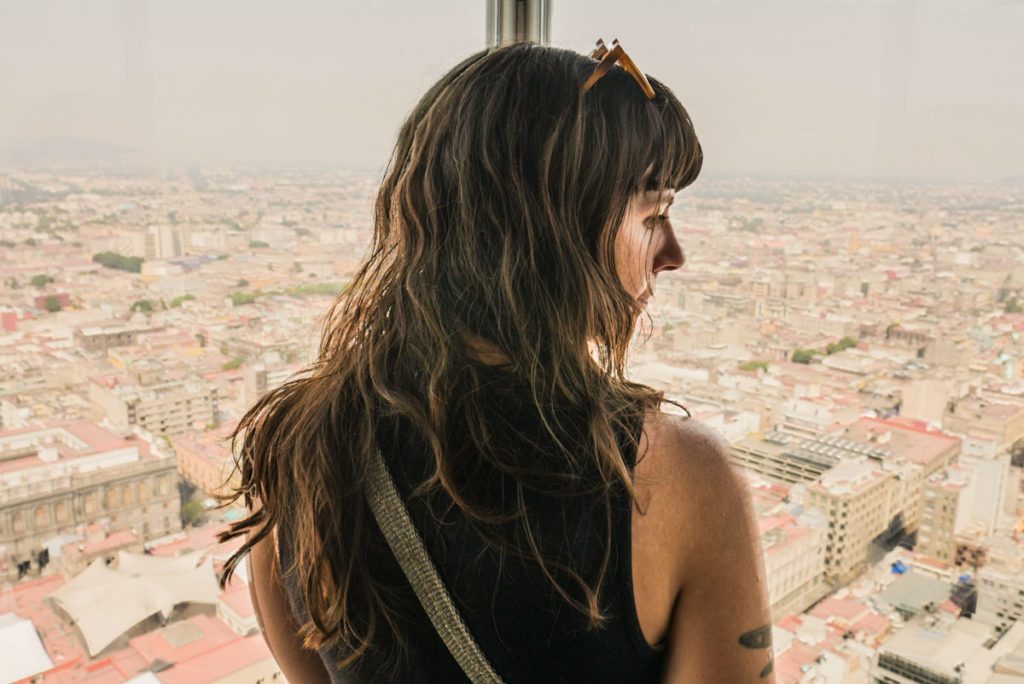 While you're in the Centro, be sure to make a trip up to the top of the Torre Latinoamerica - one of the tallest buildings in the city. The observation tower from the top gives you 360 views of the giant sprawling city below.
Try to go on a day that is less smoggy/more clear. A great time would be just after a rain storm, or after a windy day.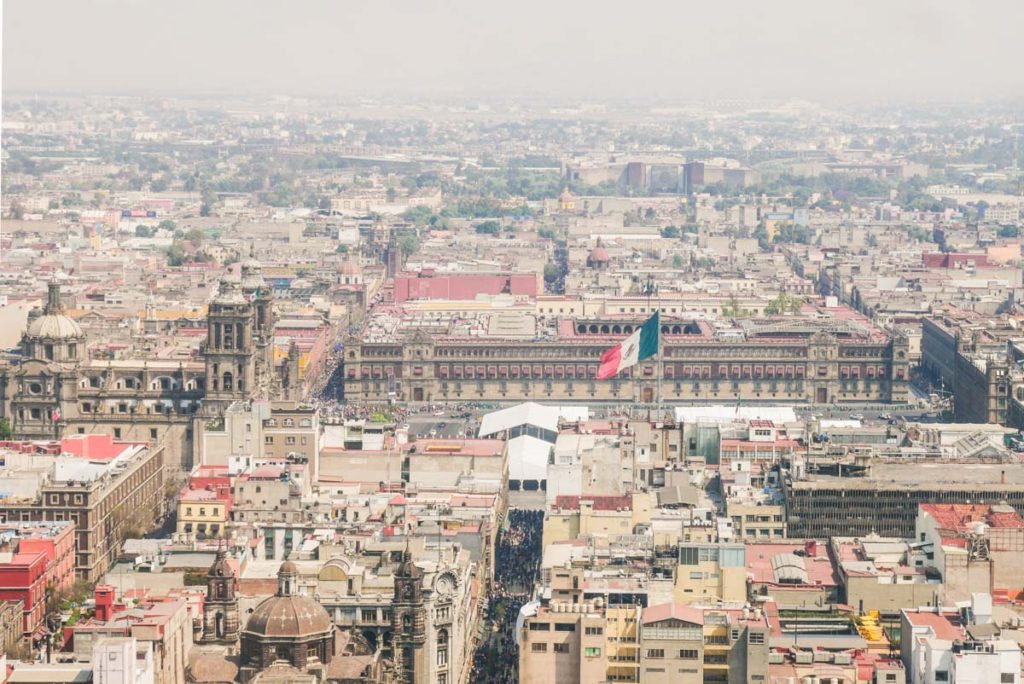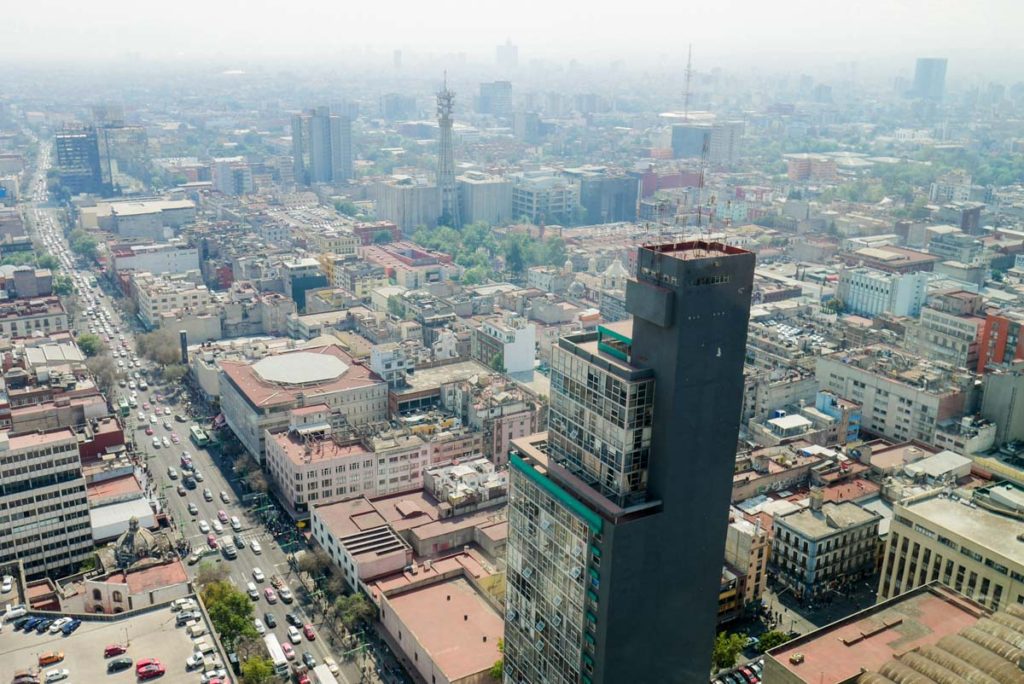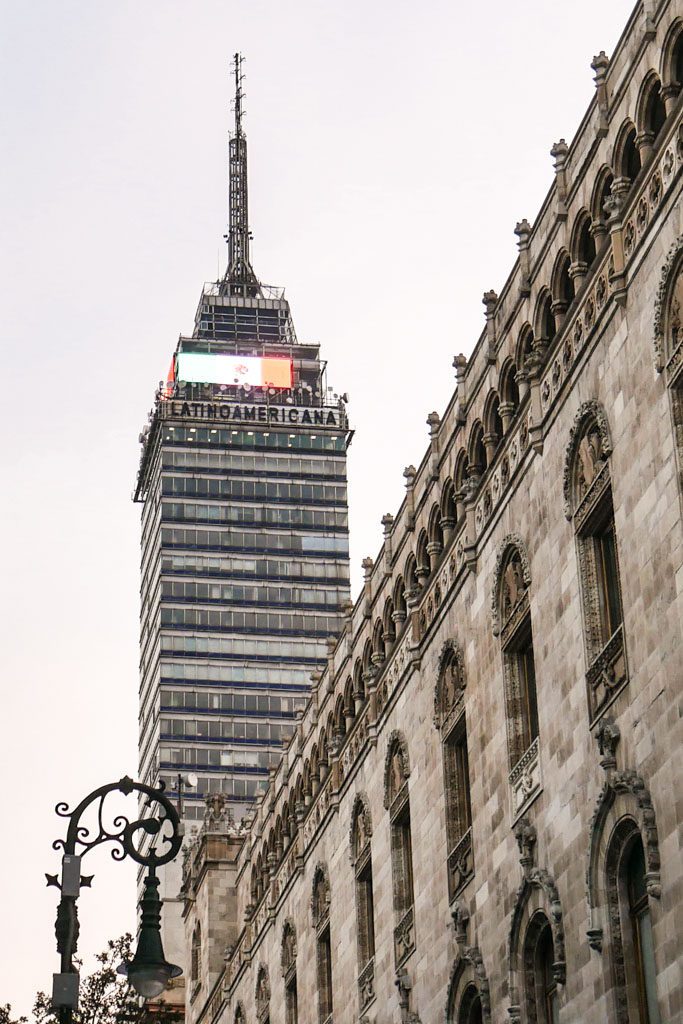 5. Casa de los Azulejos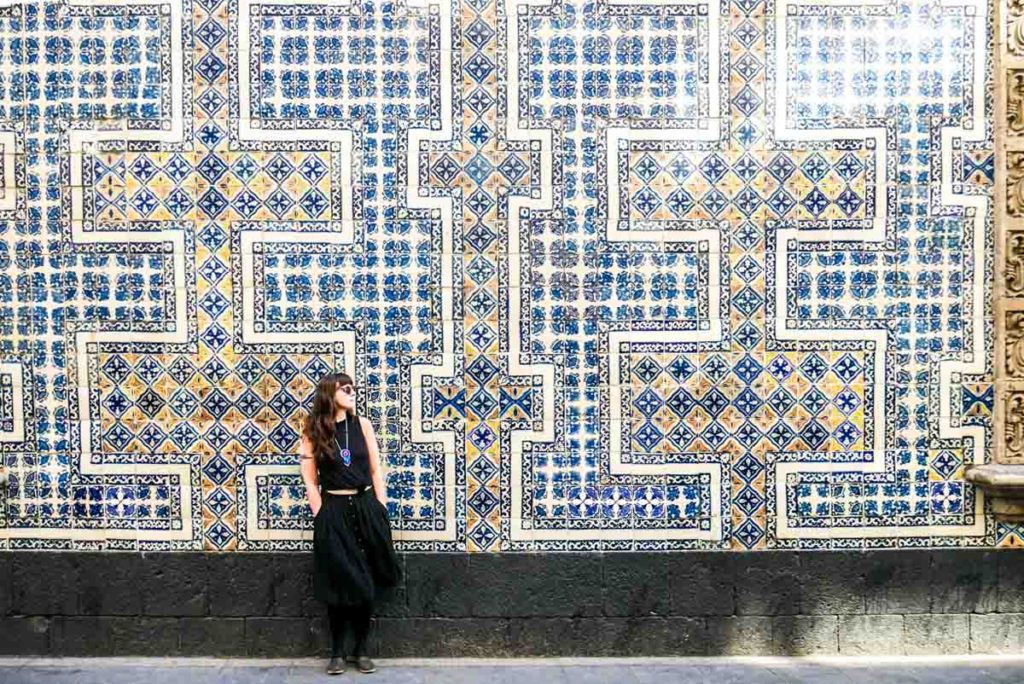 If you've seen Instagram photos of Mexico City before, you've surely seen shots of this gorgeous tiled wall.
This building is just a half block from the Torre Latinoamerica. The best place to view the tile is in the alleyway on the western side of the building.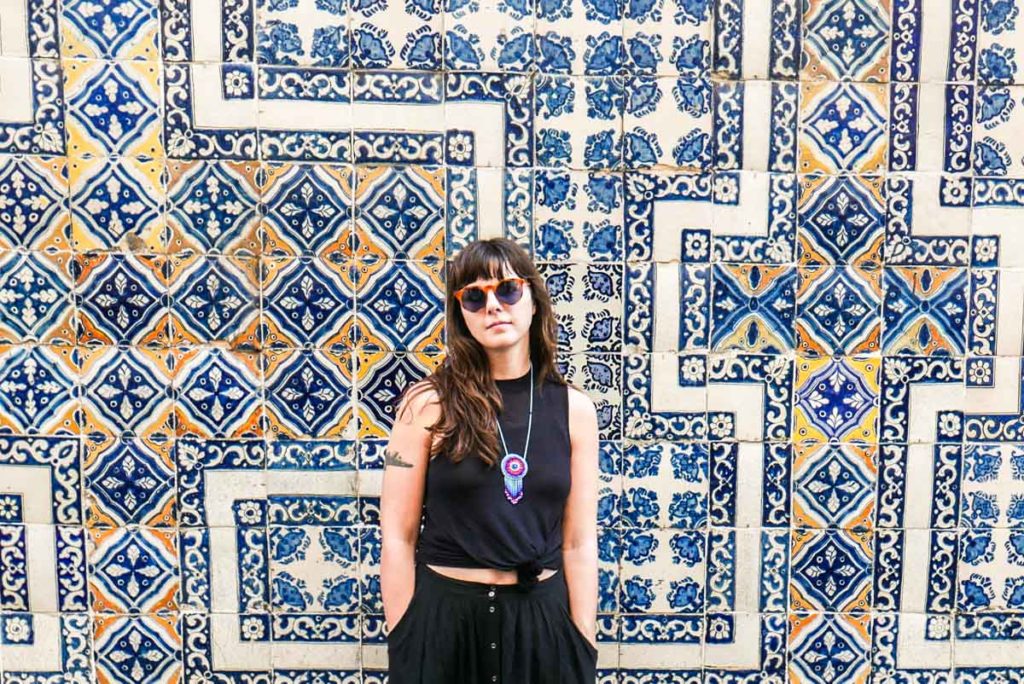 6. Kiosco Morisco - Santa Maria La Ribera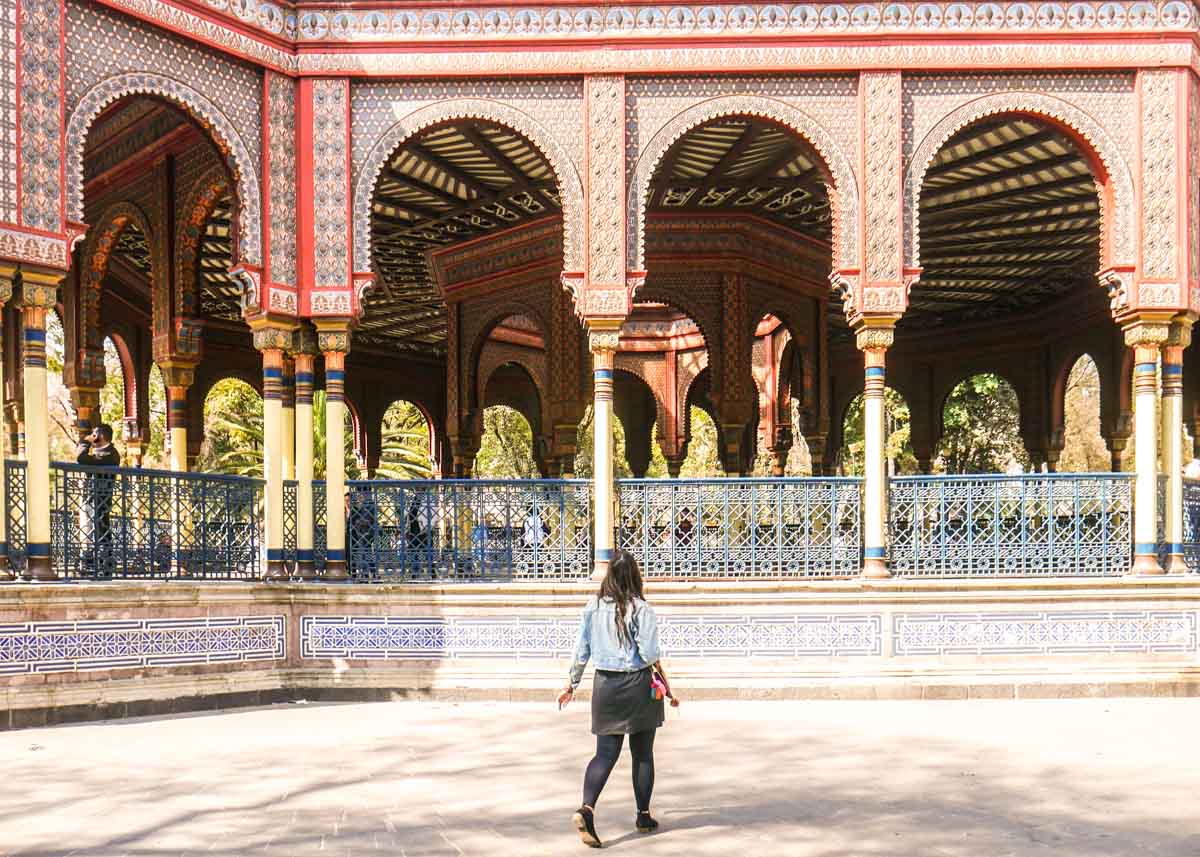 The neighborhood of Santa Maria La Ribera is full of old mansions and charming Art Deco era facades and details. The best part of the neighborhood is the central square with the gorgeous and intricate gazebo in the middle.
The Kiosco Morisco is made completely of wrought iron and has Moorish influences in the arches, columns and dome.
If you visit this place, consider eating at one of my favorite restaurants, Cochinita Power, or staying at beautiful Patio 77 Boutique Hotel in next door San Rafael.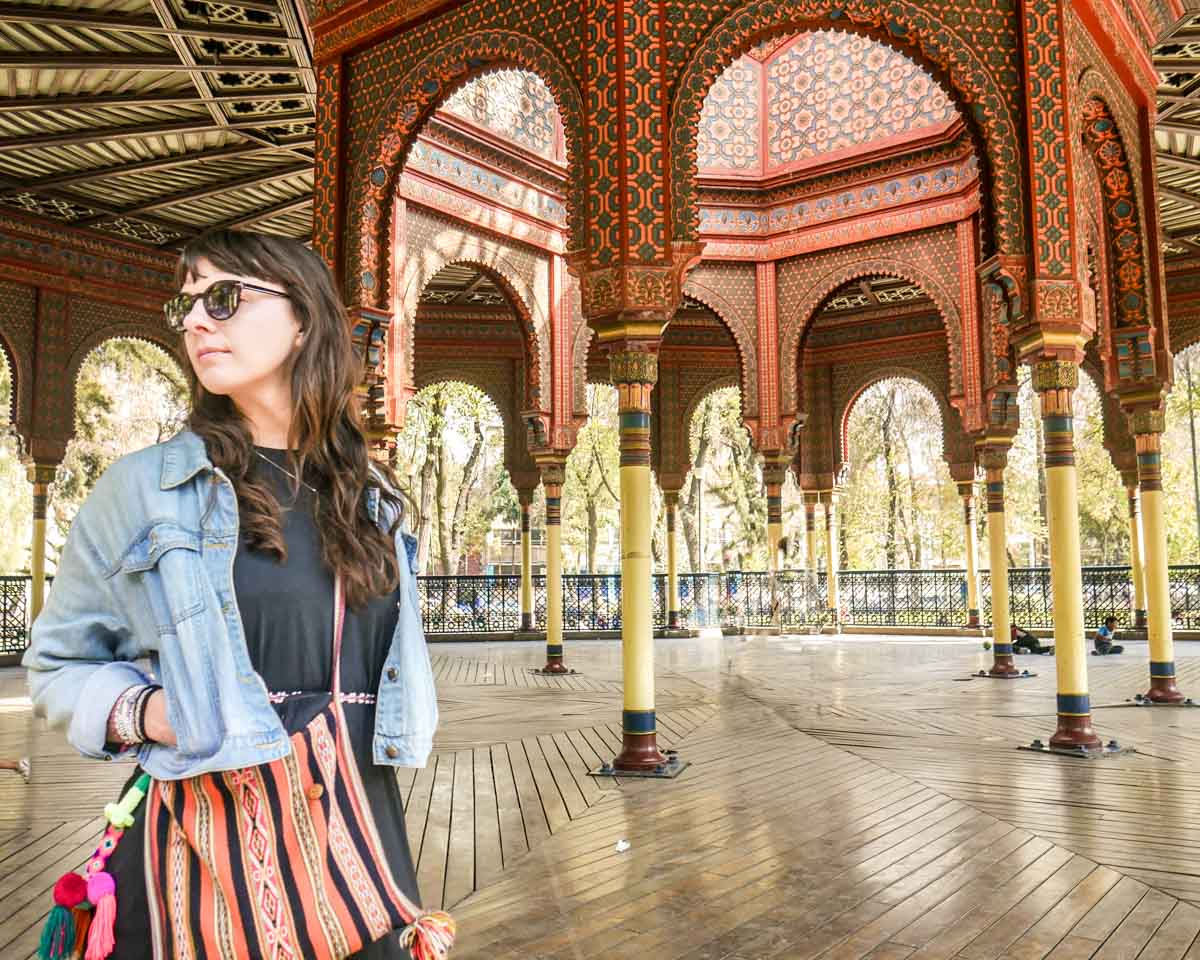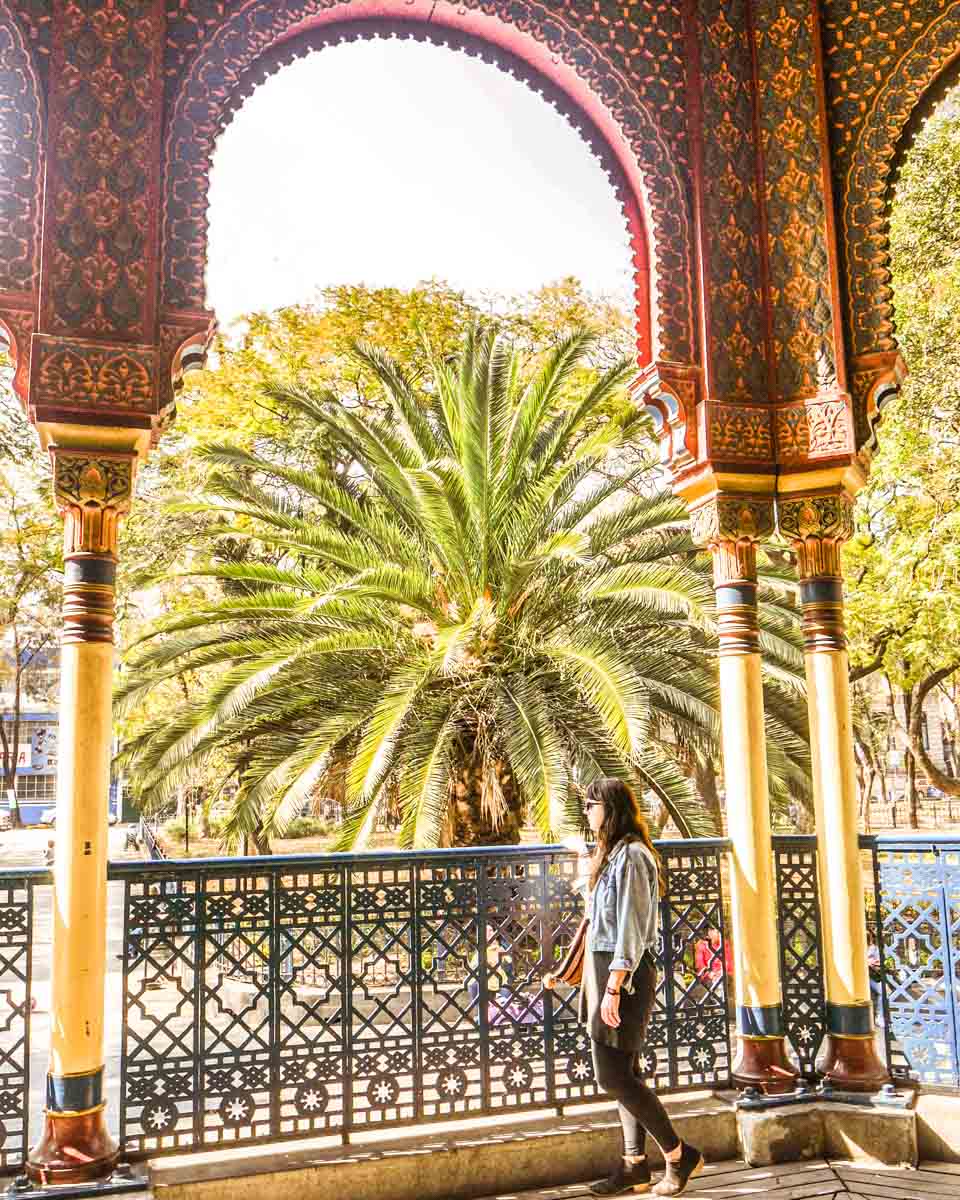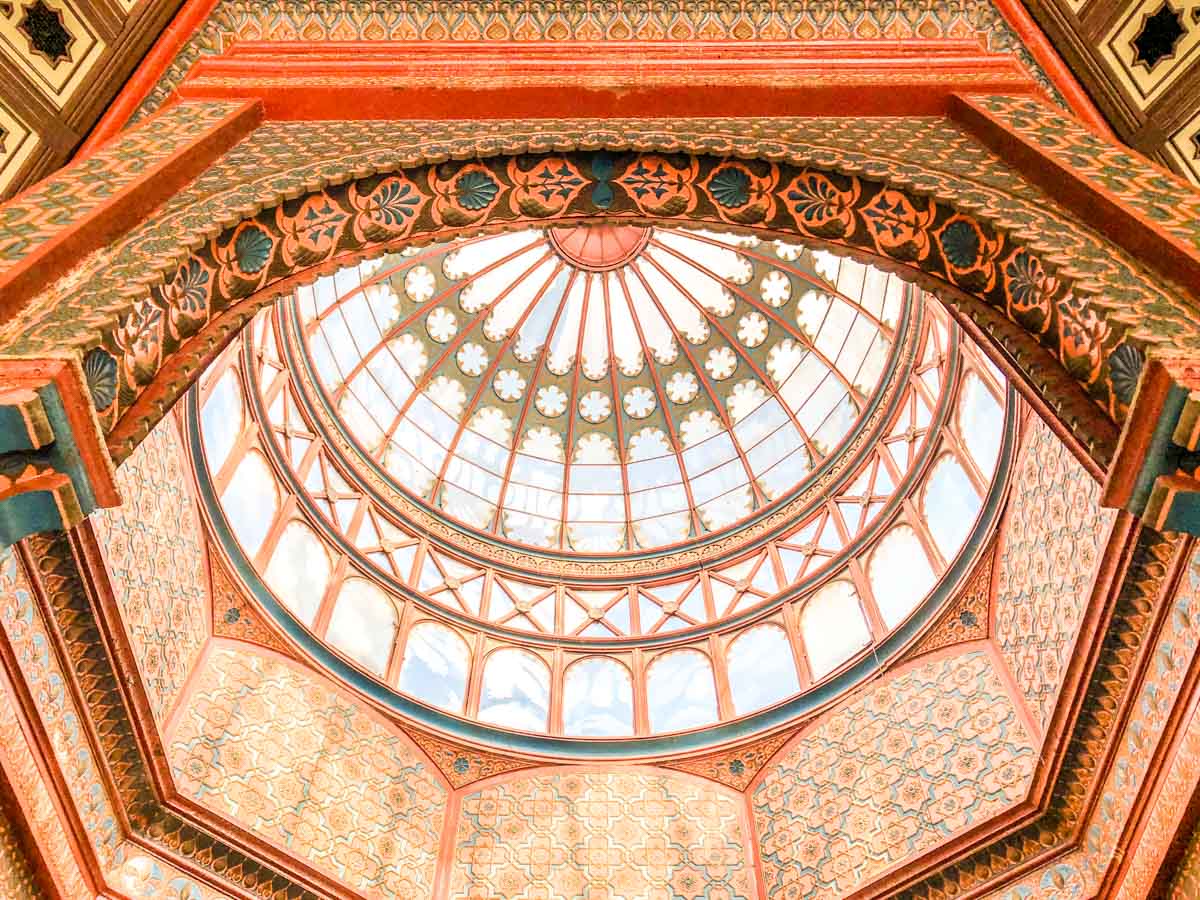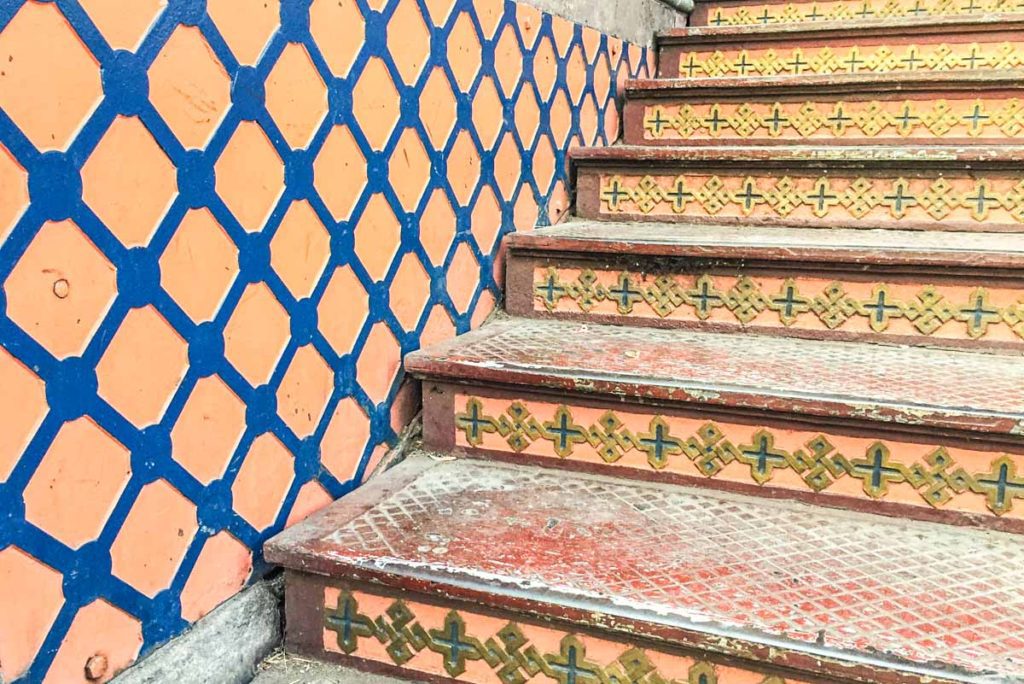 7. The Pink Wall Outside Hotel Camino Real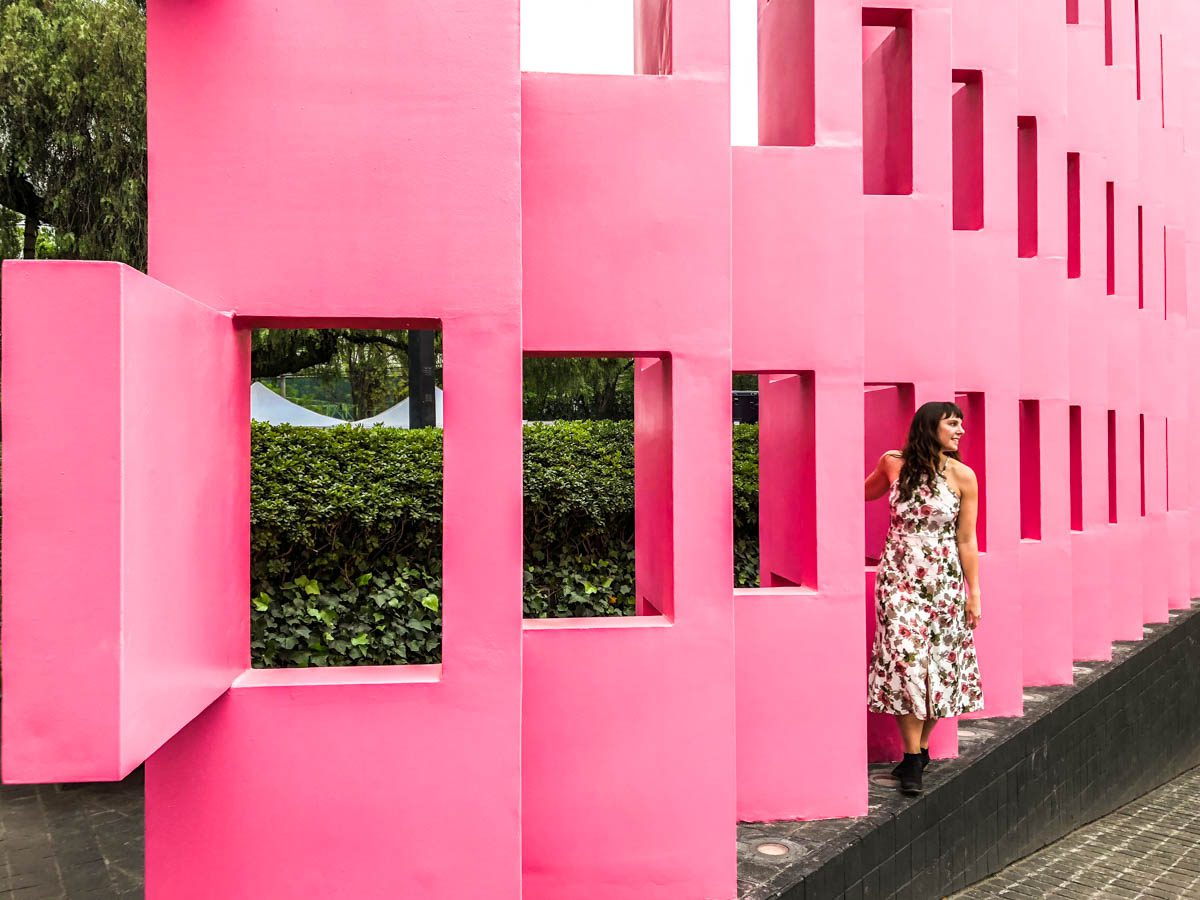 Chances are, you have been seeing the bright pink wall at Hotel Camino Real show up on your Instagram feed. You can understand why when you see it in person - it's massive and unique. The geometric and modern architecture is fun and makes for stunning photos.
The pink wall is right on the street and the hotel generally doesn't seem to mind you taking photos (as long as you are polite).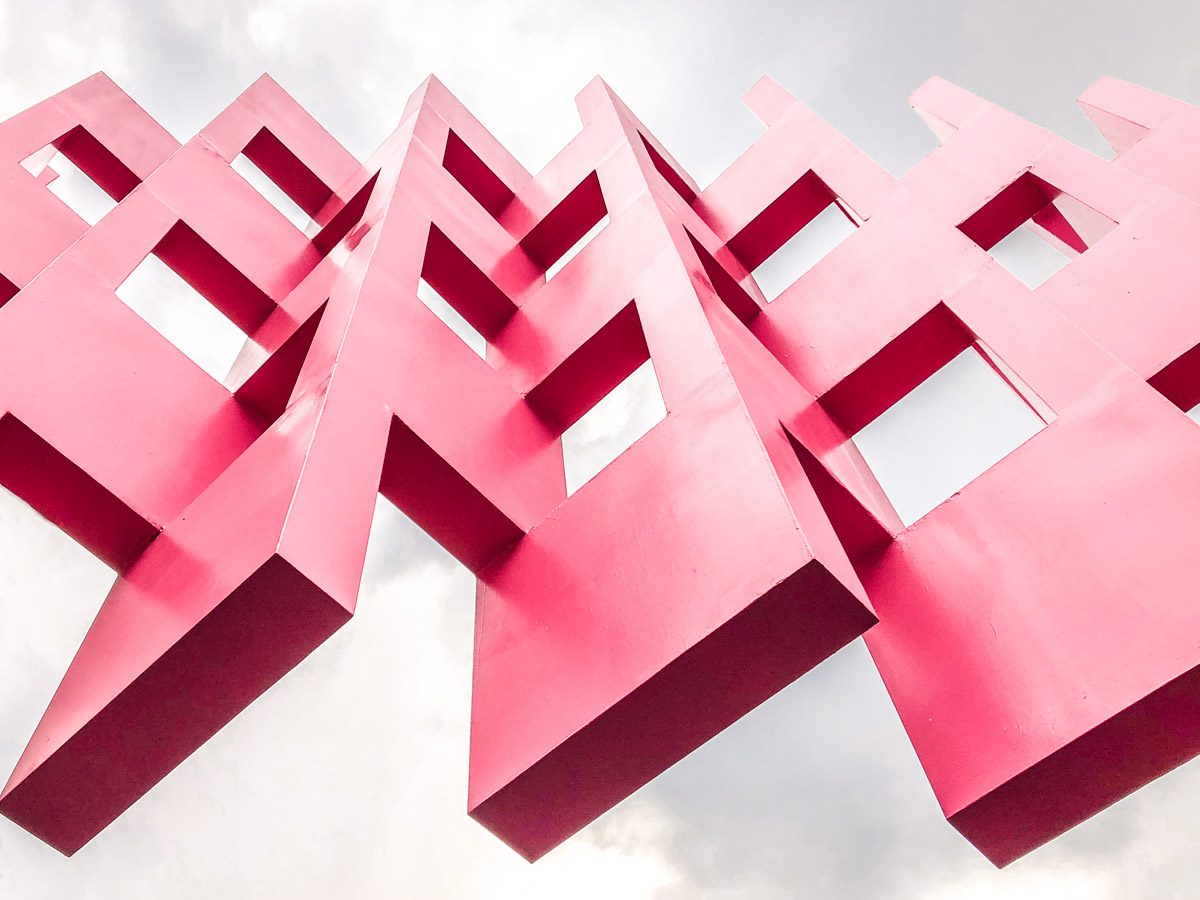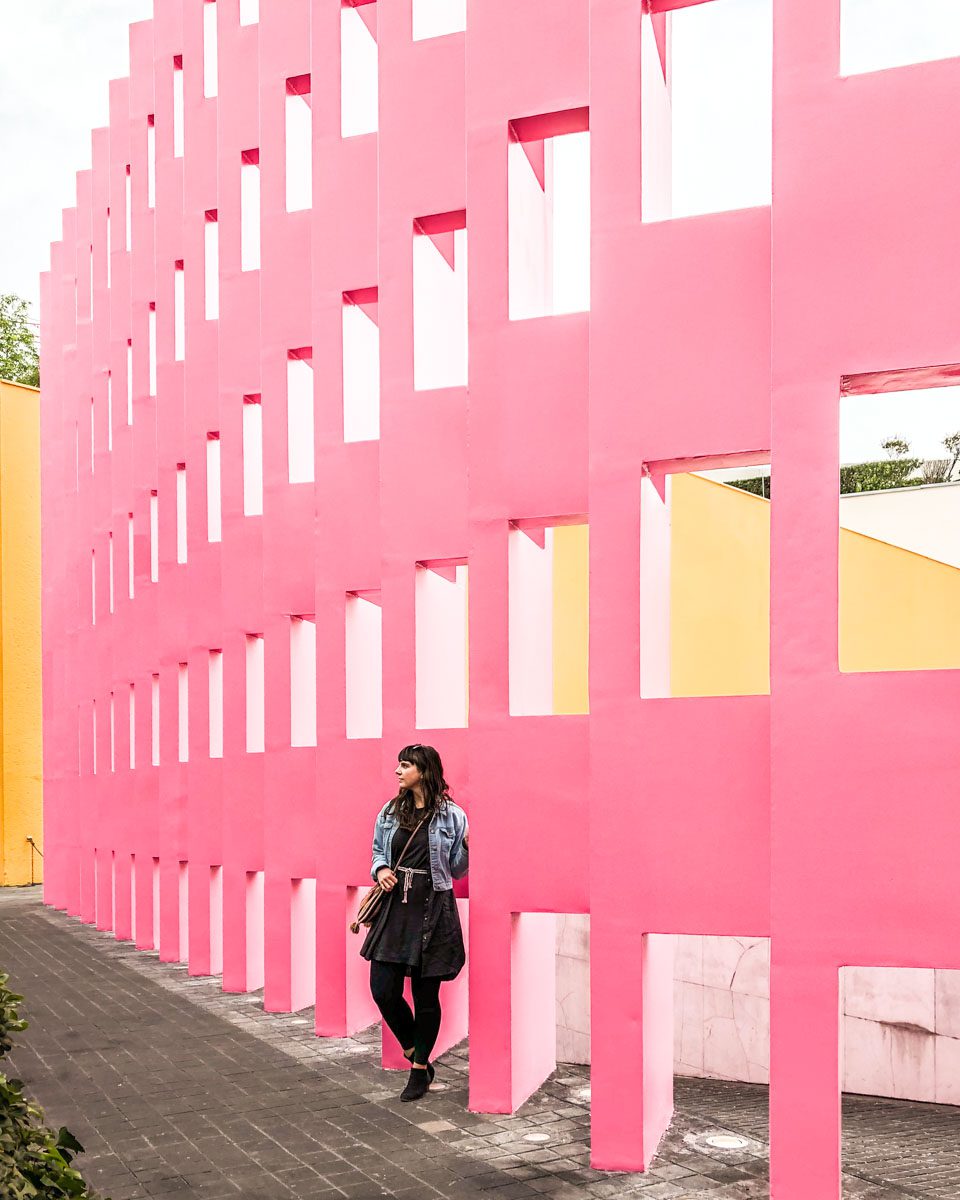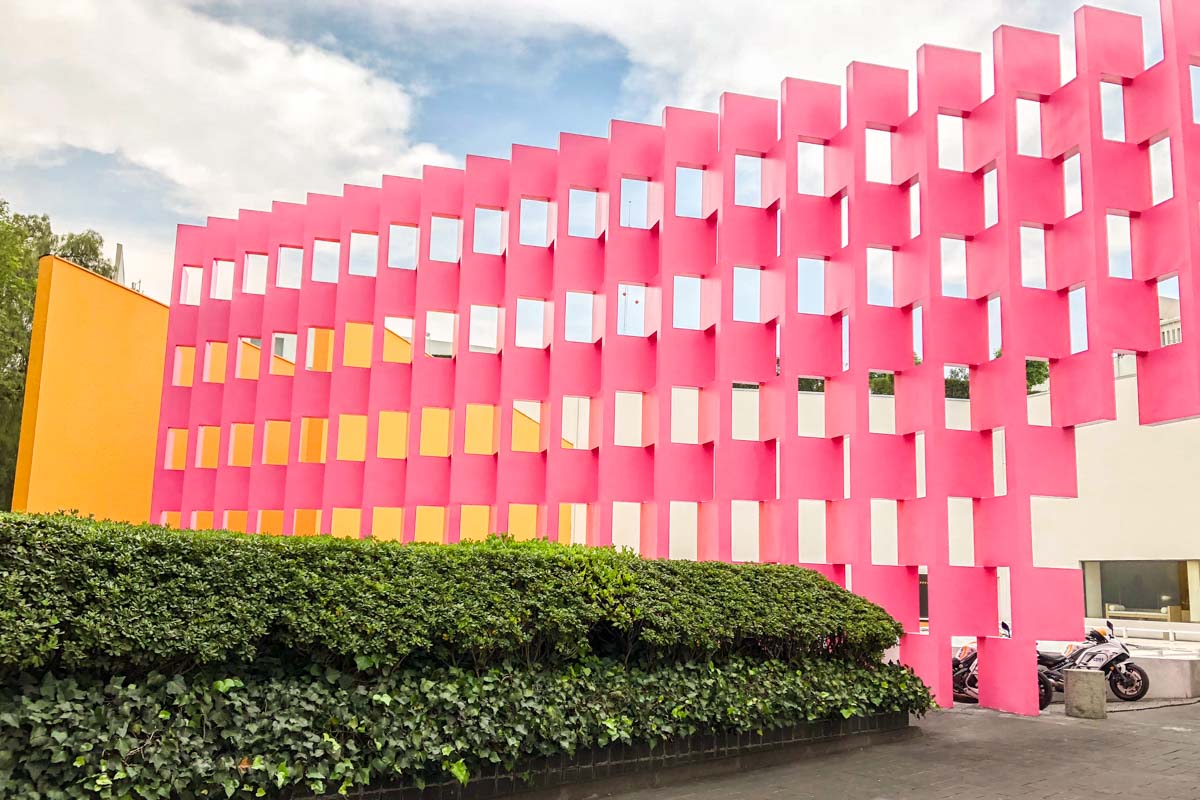 8. Parque Mexico
\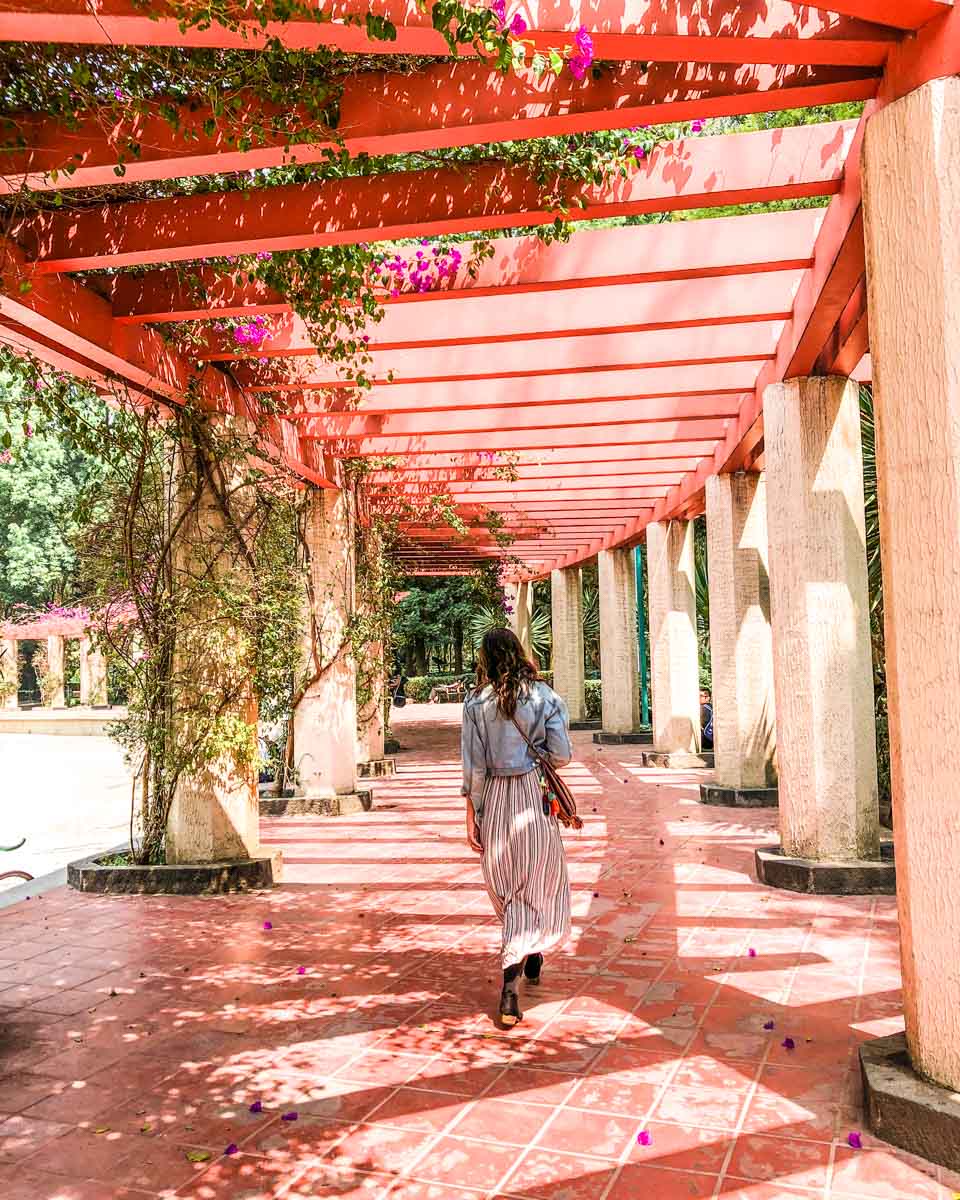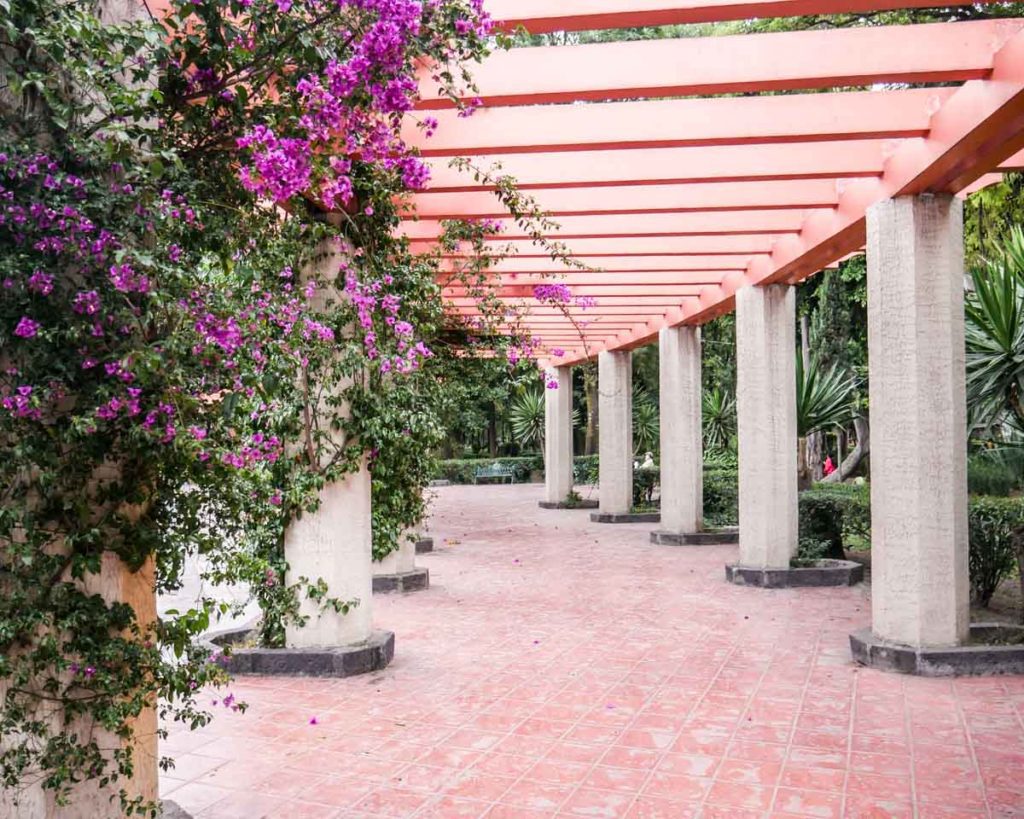 This might just be the most beautiful park in the city. There are ponds, fountains, archways, gazebos, and tons of pathways lined with lush greens. It's a lovely oasis in the city.
In the southern edge, there is an area of large columns surrounding a place that kids play ball. Just to the side of that is a gorgeous pergola with ivy and bugambilias climbing the columns and roof. It's the perfect place for a photo shoot.
If you go on a weekend, you'll be surrounded by lively local culture. If you prefer a quieter setting, head there on a weekday morning.
If you are in the area, check out my favorite places to get a mezcal cocktail.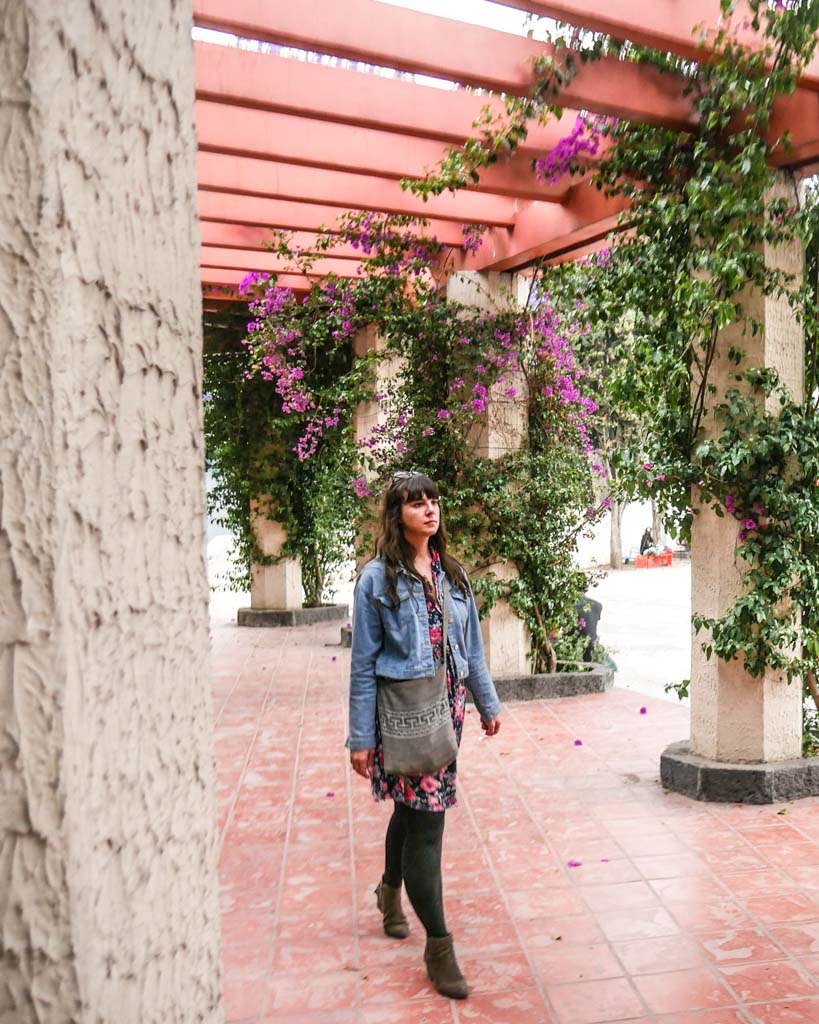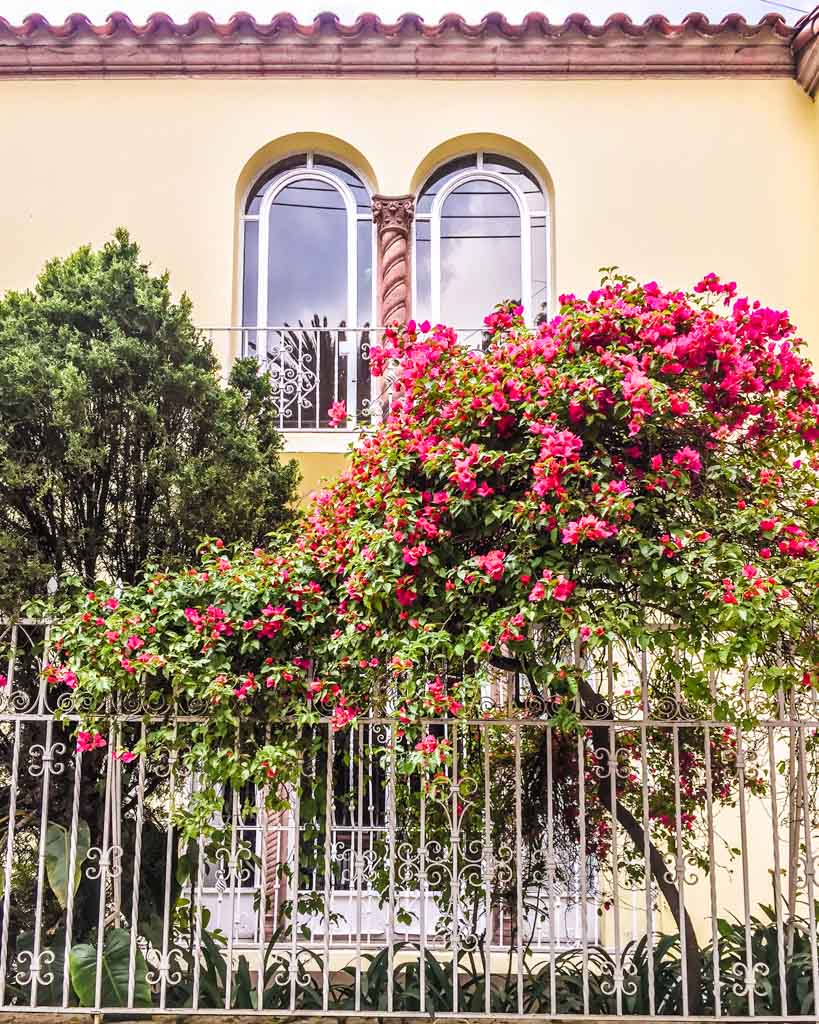 9.Biblioteca Vasconcelos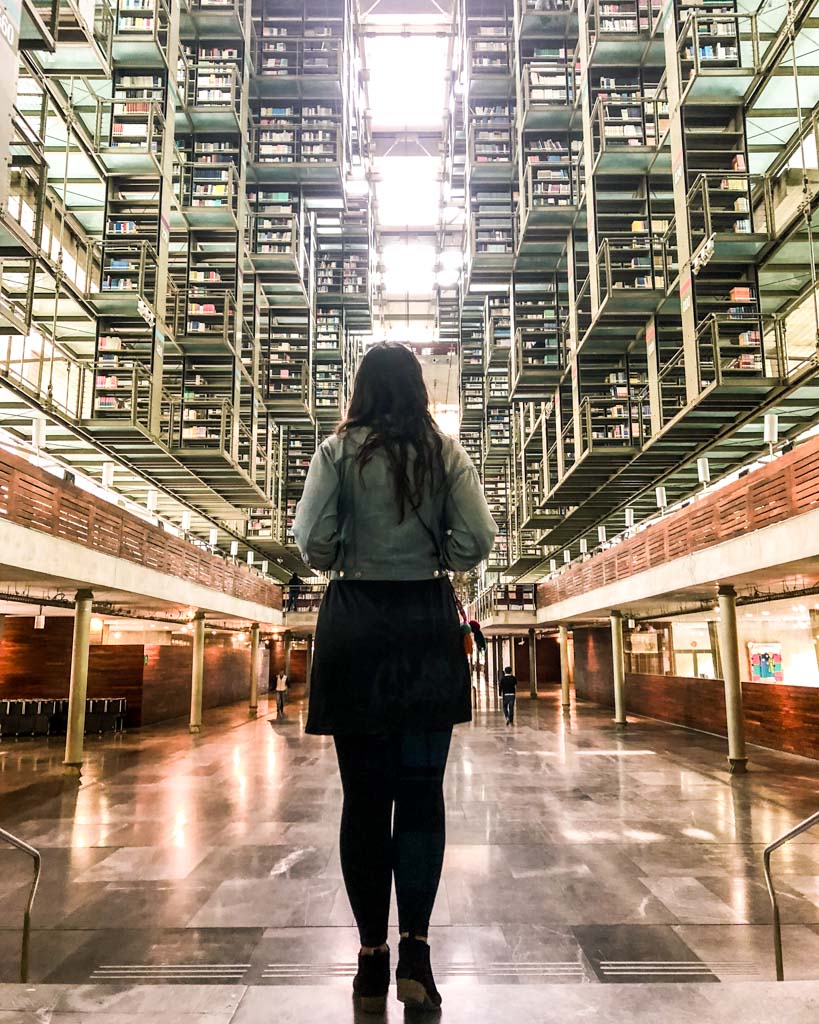 It took me several visits to finally make it to this iconic central library, but I now think it should be at the top of everyone's list.
This library's architecture is a work of art. It's intimidating in it's size - called a "megalibrary" it's 8 floors, over 400,000 square feet and holds 470,000 books. The interior is made up of steel and glass, with each floor having having see through floors and open sides to allow visitors to look up or down. The building also has natural ventilation to the outside and outdoor balconies lining most of the outside.
It's also furnished with cool mid-century modern furniture. It's an amazing place to wander and take photos, or sit and study or read for the afternoon. If I was a local college student, I would spend almost every day here!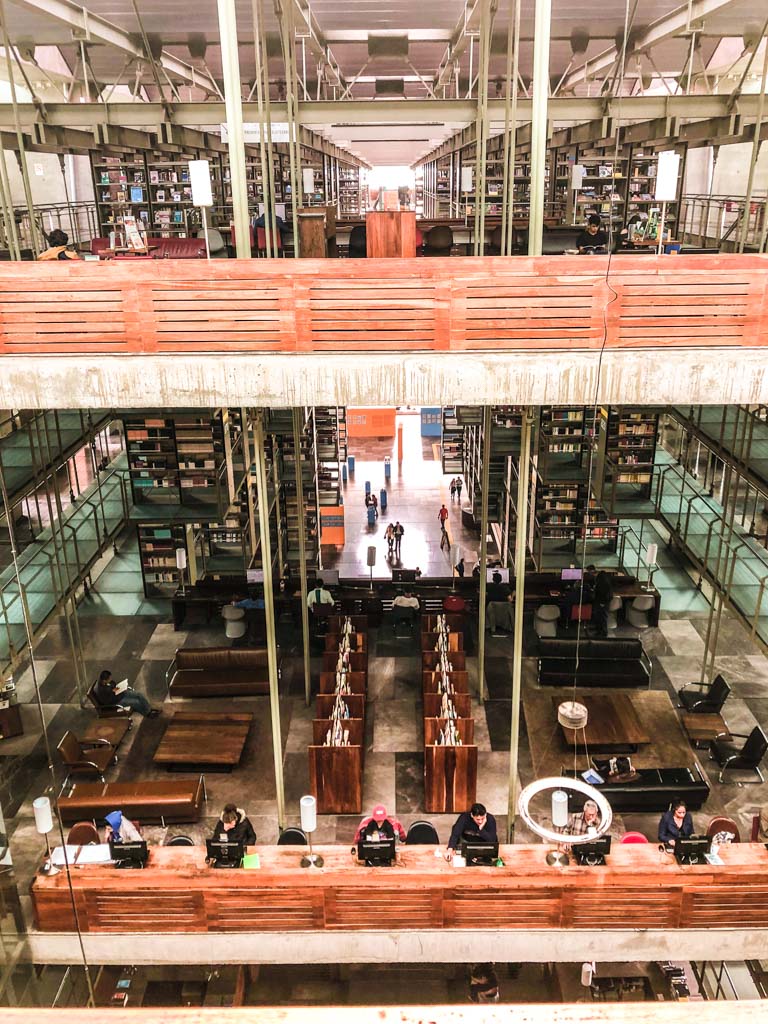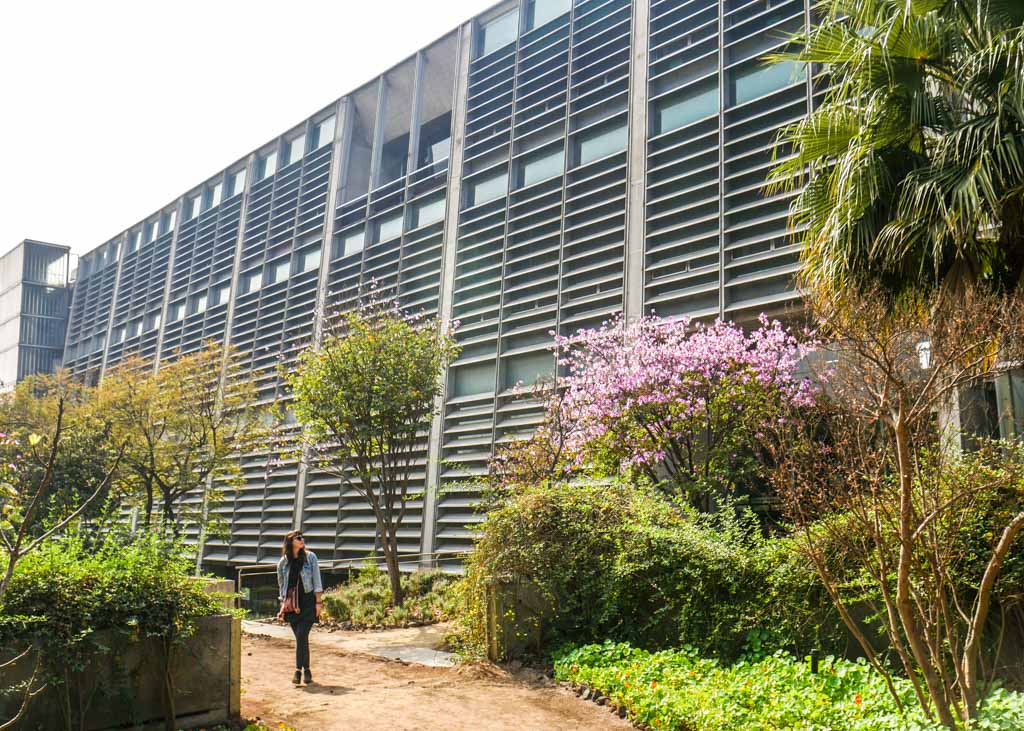 If the beautiful and interesting interior wasn't enough for you, the surrounding grounds are a botanical garden filled with endemic plants to Mexico and organized in two "floors" that you can wander up and down between.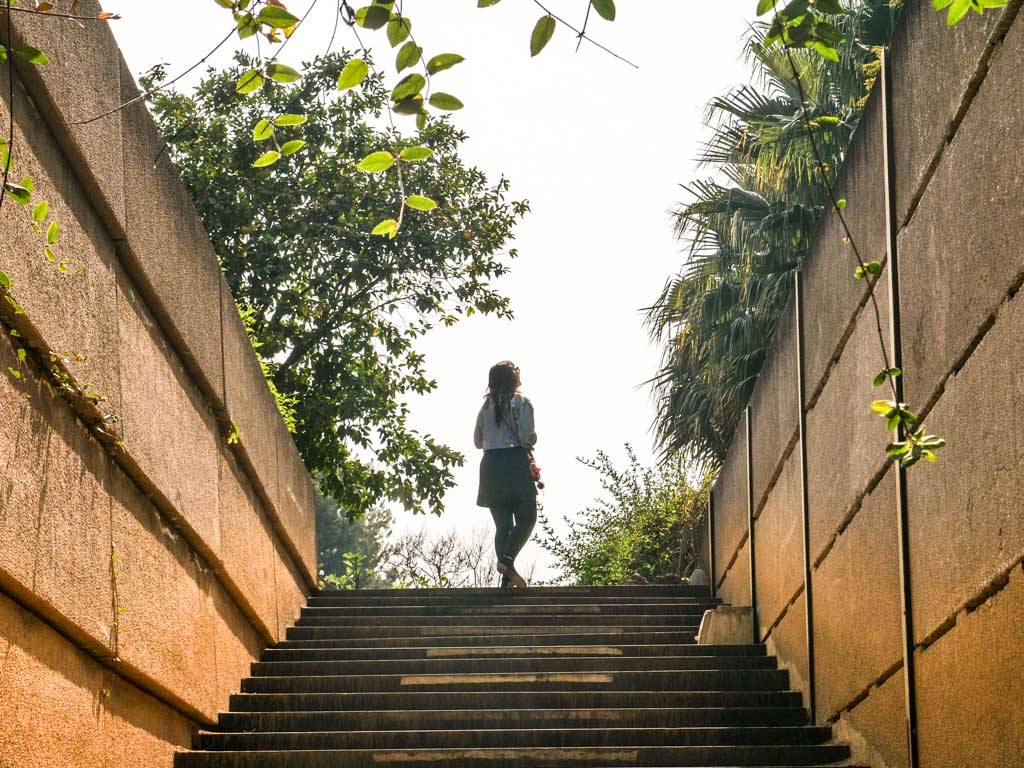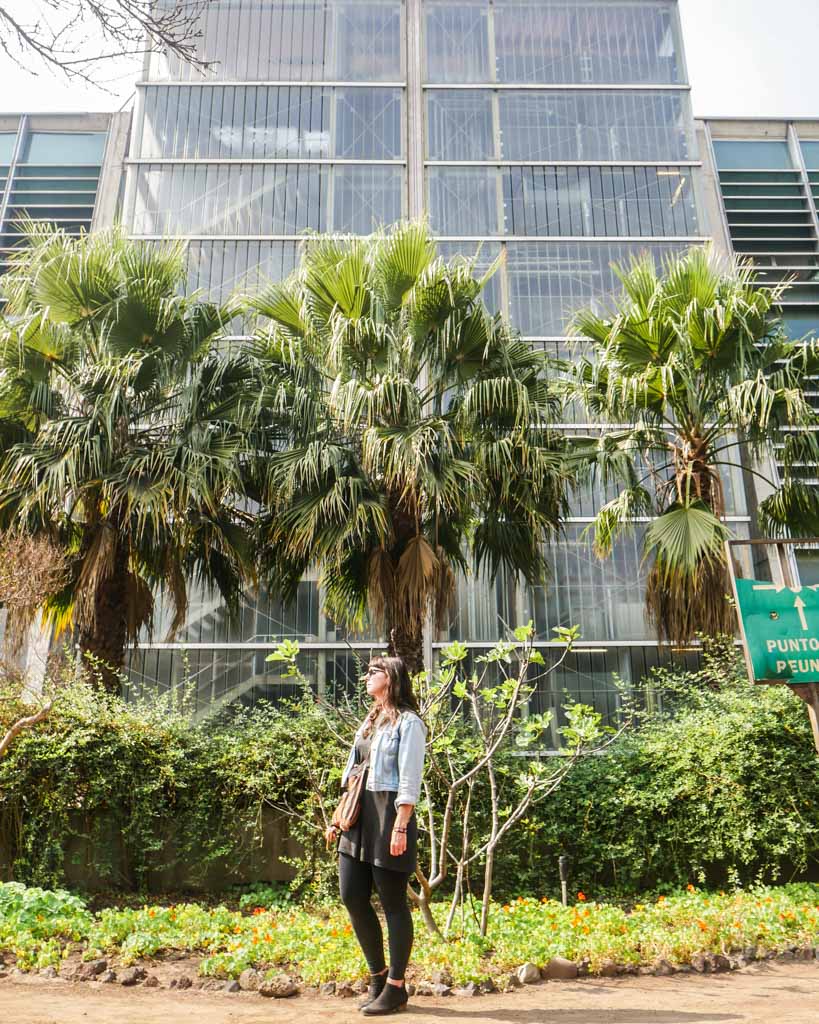 10. Museo Soumaya & Living Wall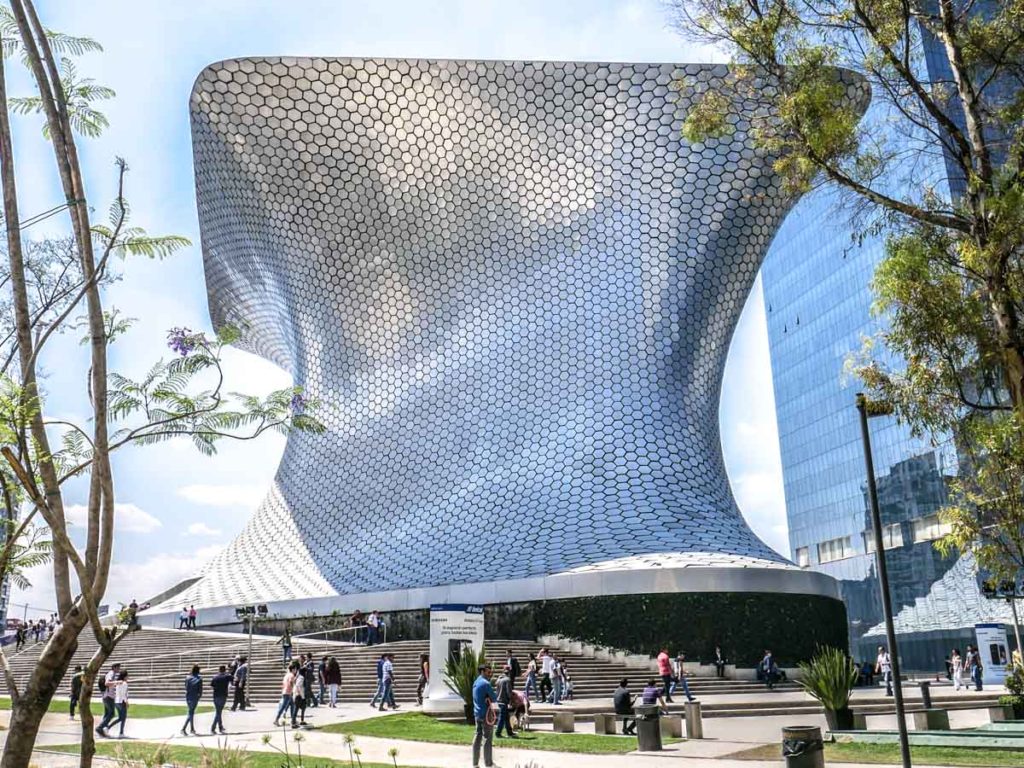 This is another quintessential photo spot in the city. This museum is in the neighborhood of Polanco. The modern and striking architecture is almost startling to the eye. Depending on what time of day you arrive, the light will reflect off the shiny exterior, leaving different configurations of light and shadow.
But don't leave walking a few feet east to see the beautiful living wall of succulents.
And peer across the street for a shot of the unusual roof at the Museo Jumex.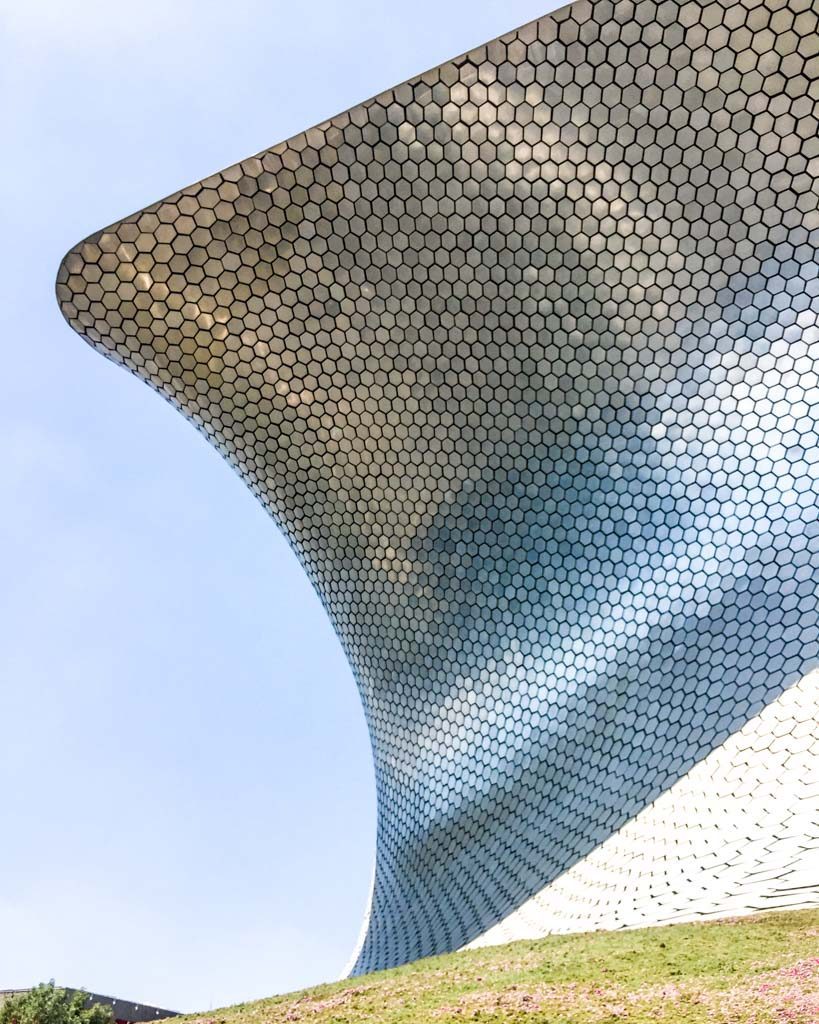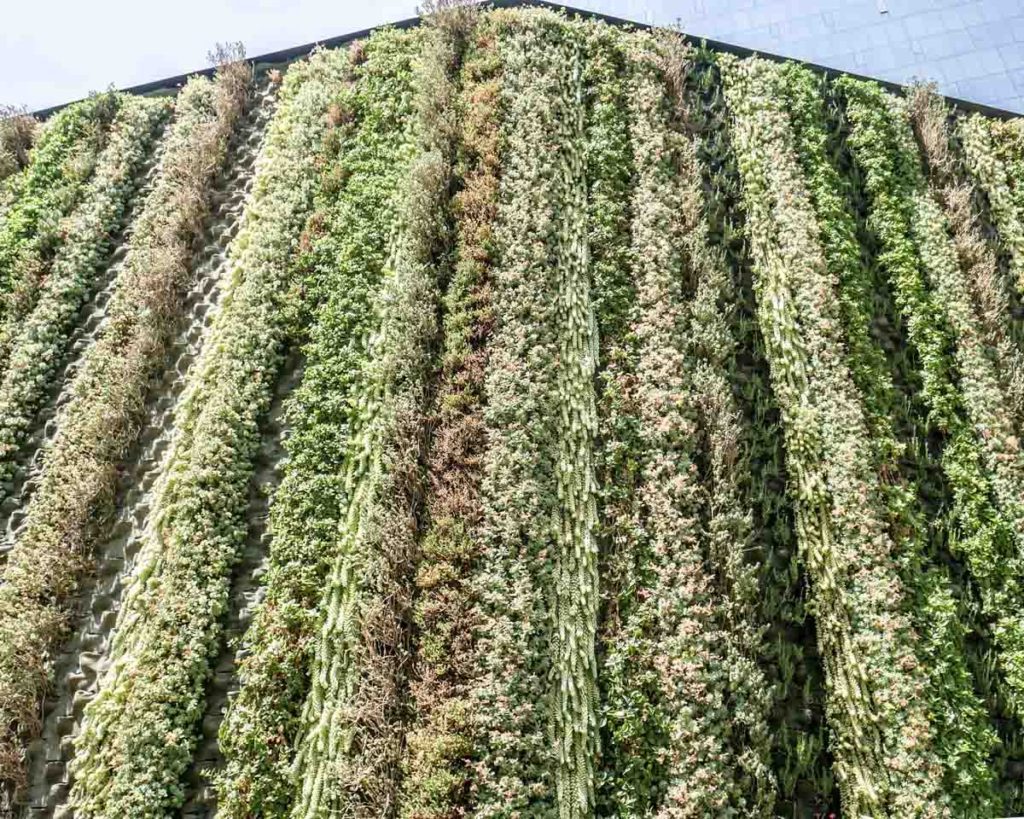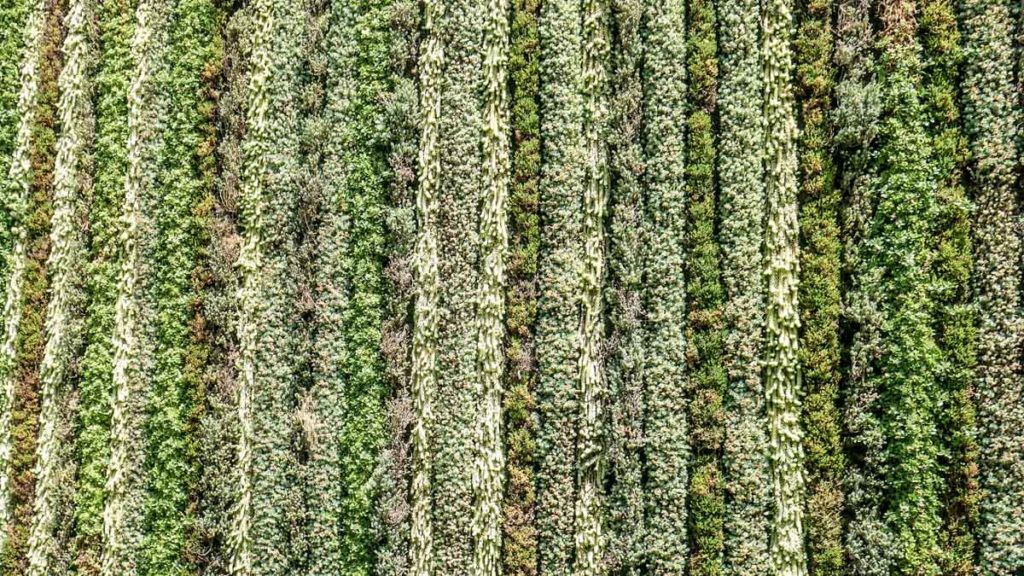 11. Casa Luis Barragán + Casa Gilardi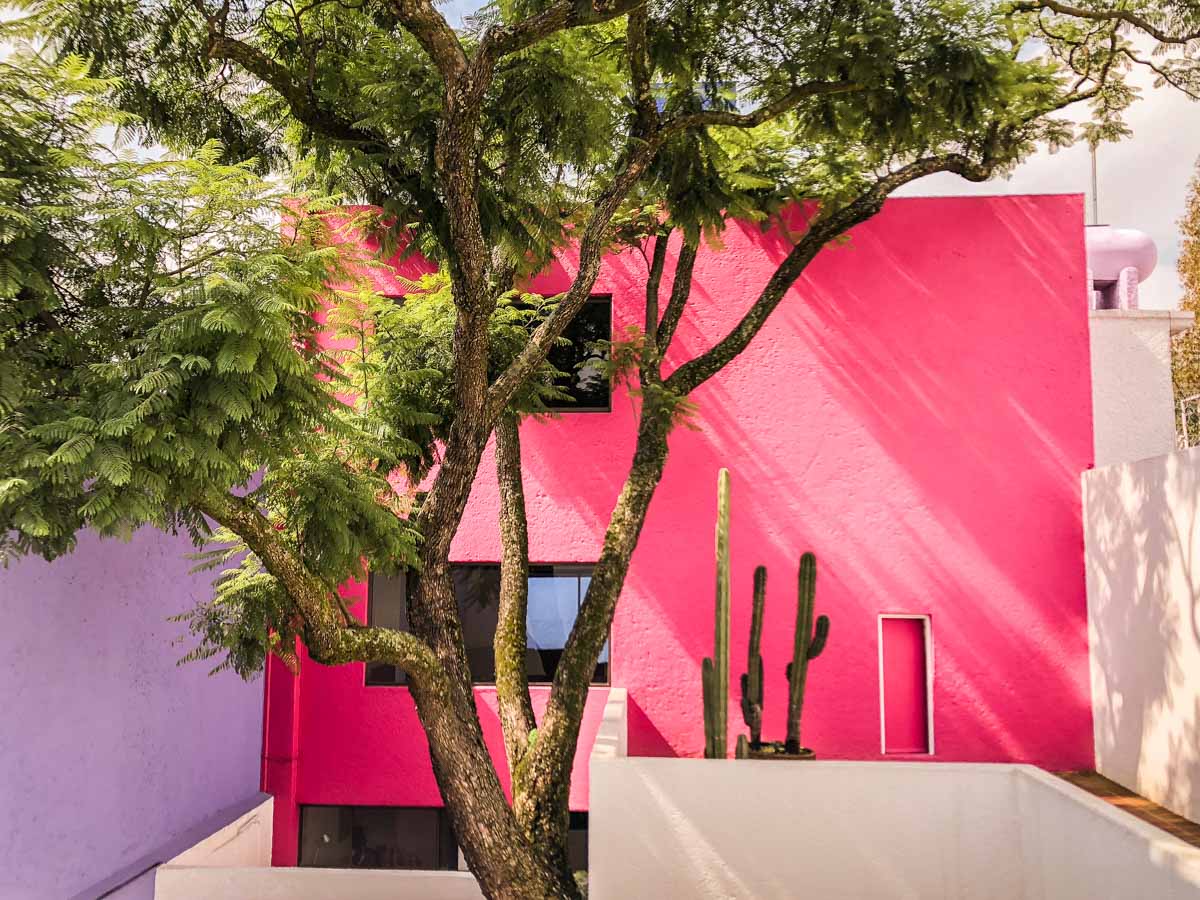 Well I can't keep this list to 10 places anymore. There are just too many. So here is #11 (and #12) - two incredibly beautiful and interesting Barragán homes to visit.
If you aren't familiar with Luis Barragán, he is one of the most famous and important Mexican architects. His style is colorful and minimalistic with beautiful geometric lines.
You can visit Casa Luis Barragán, his former home and now a museum. You must schedule a tour beforehand, and they often sell out so try to book ahead. The tour is very interesting and informative.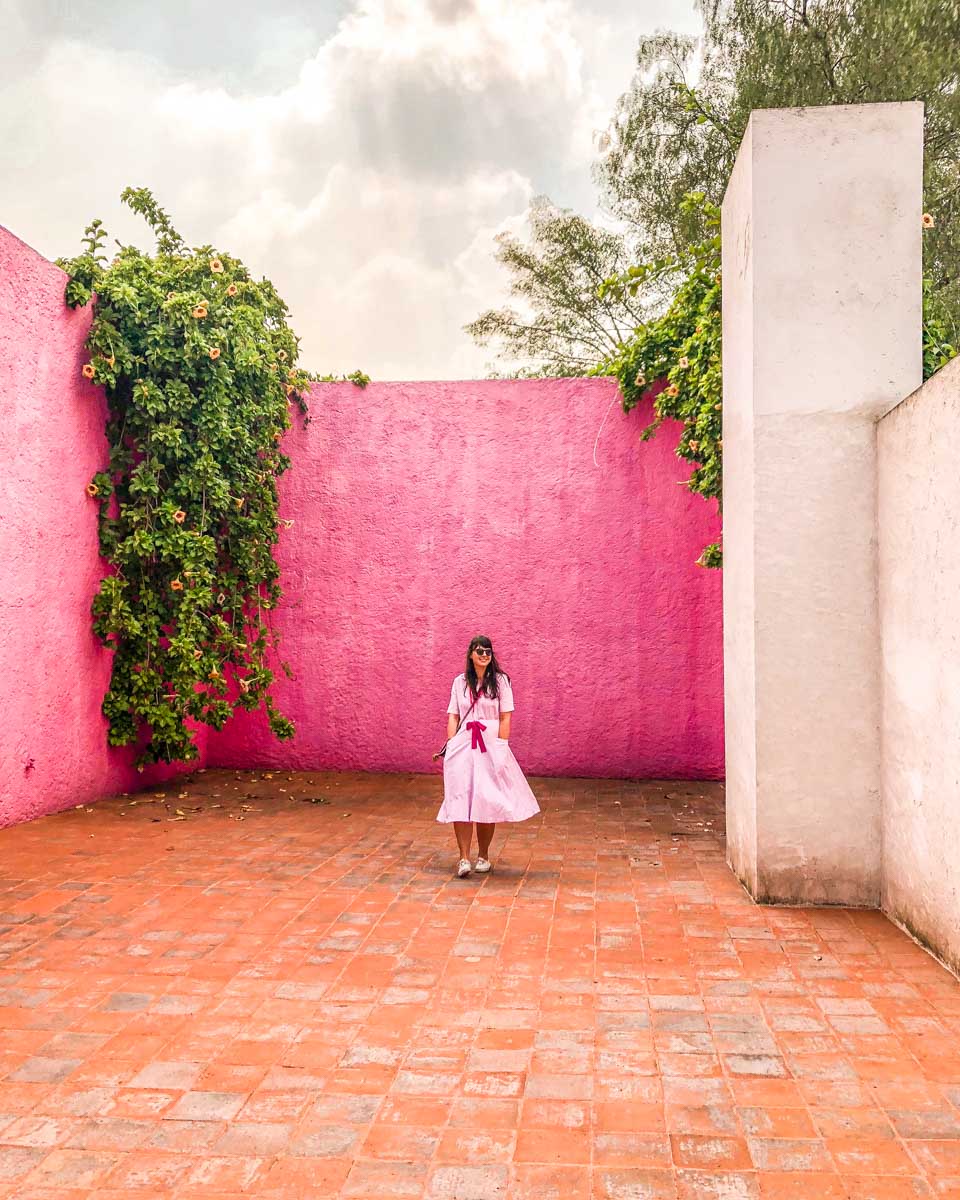 Casa Gilardi is another home that Barragán designed that is owned by a private family that offers tours. This home is absolutely stunning and I loved the tour - we learned a lot in the intimate setting.
You can schedule a tour at Casa Gilardi by emailing them (check their About on their Facebook page for the email).
I highly recommend visiting both if you have time.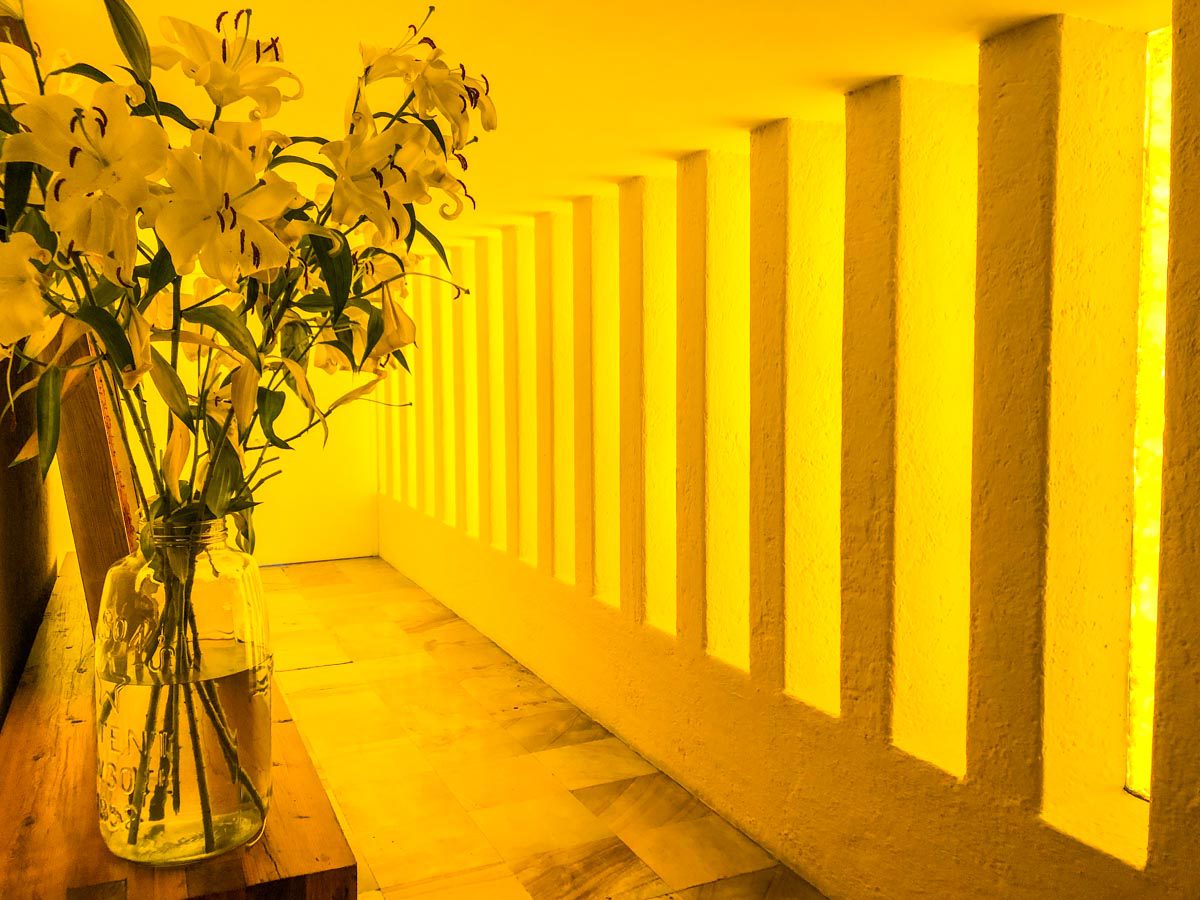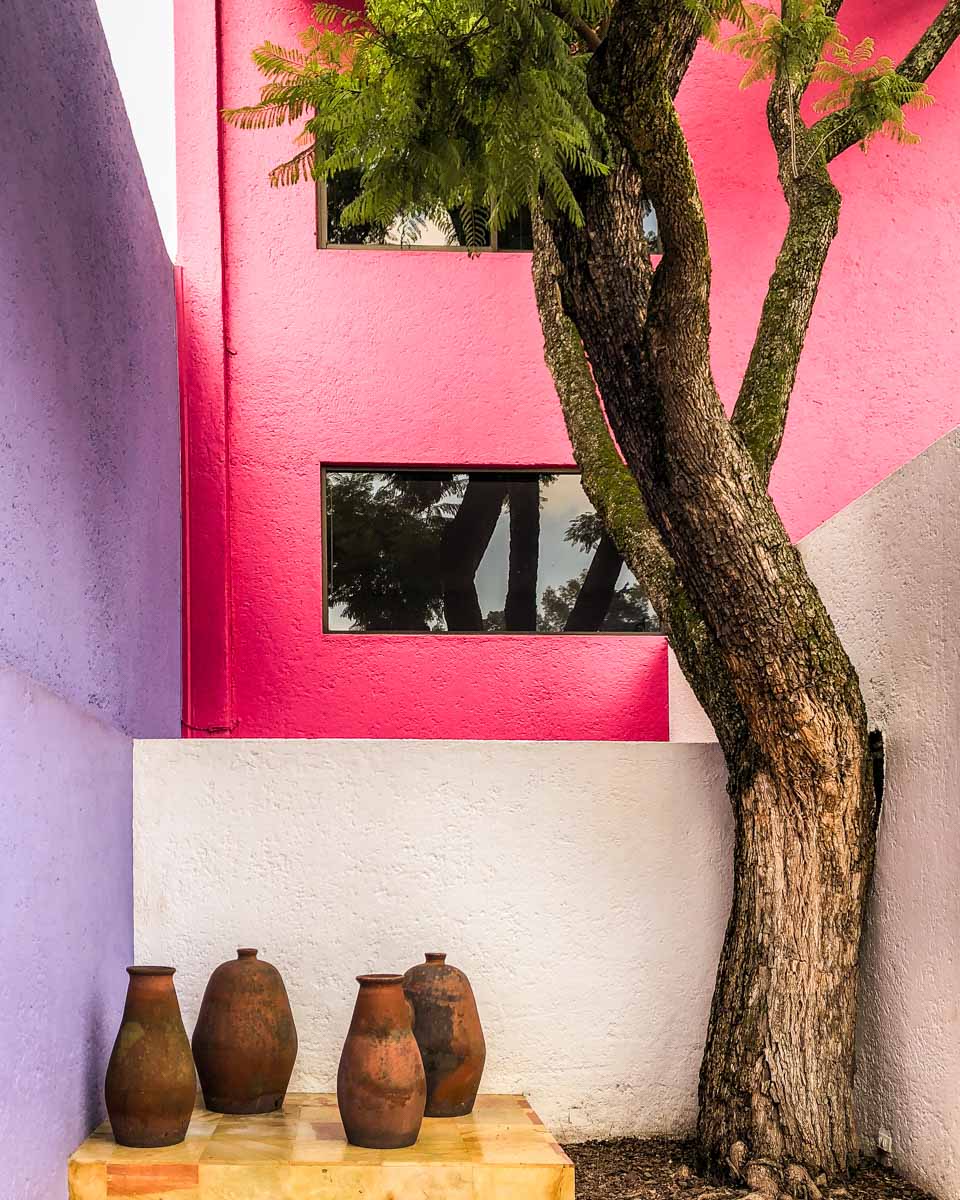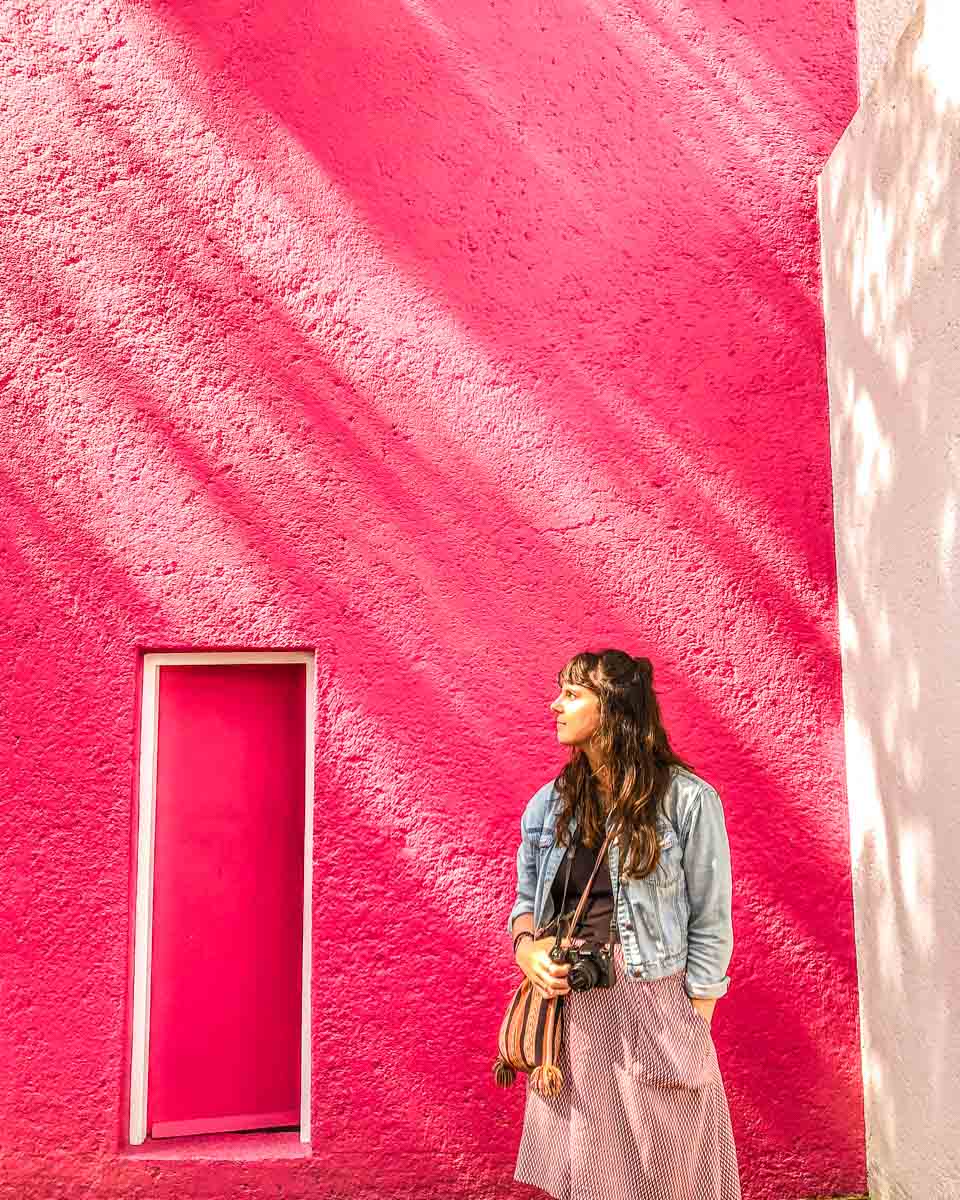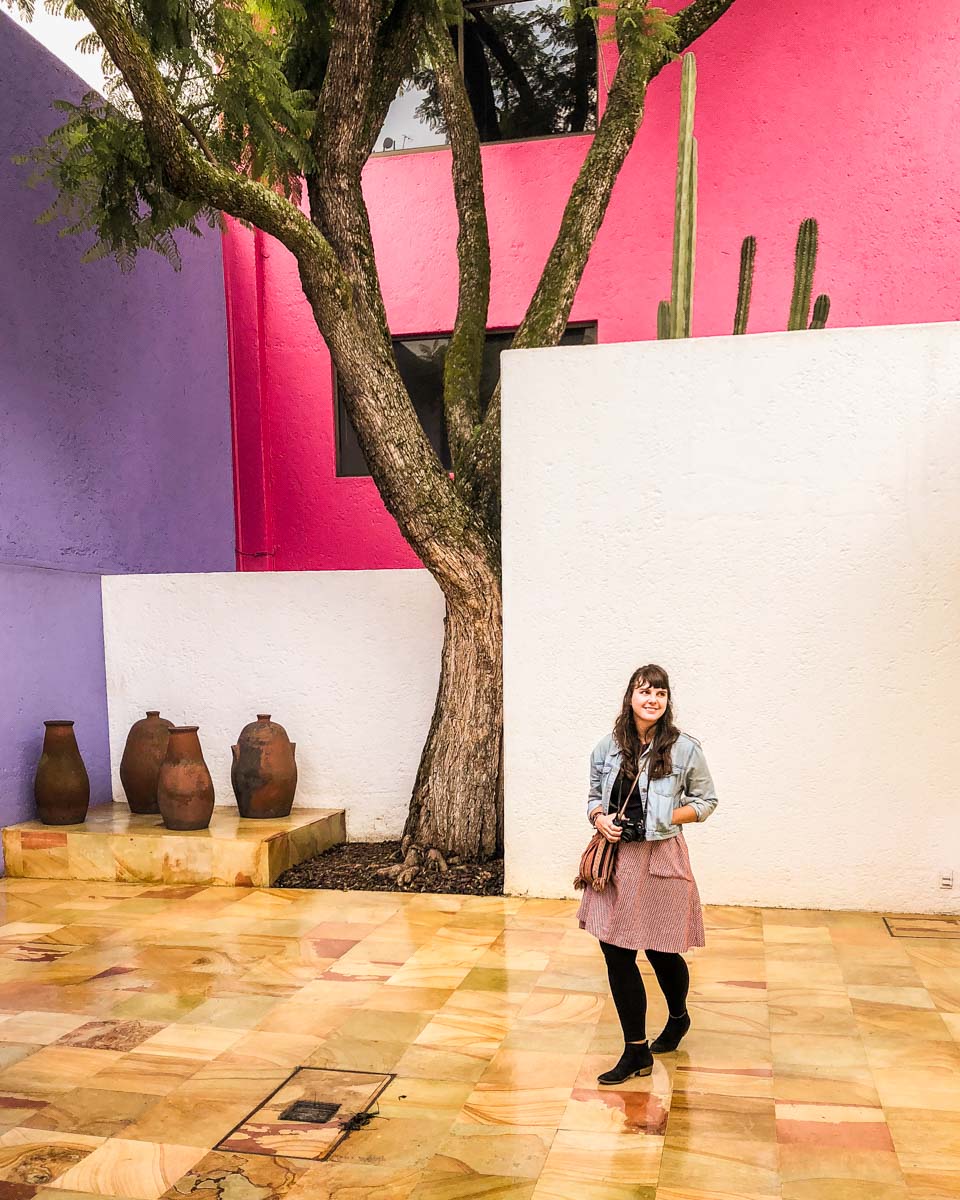 Bonus: 2 Great Photo-Ops Right Outside the City
1. Teotihuacan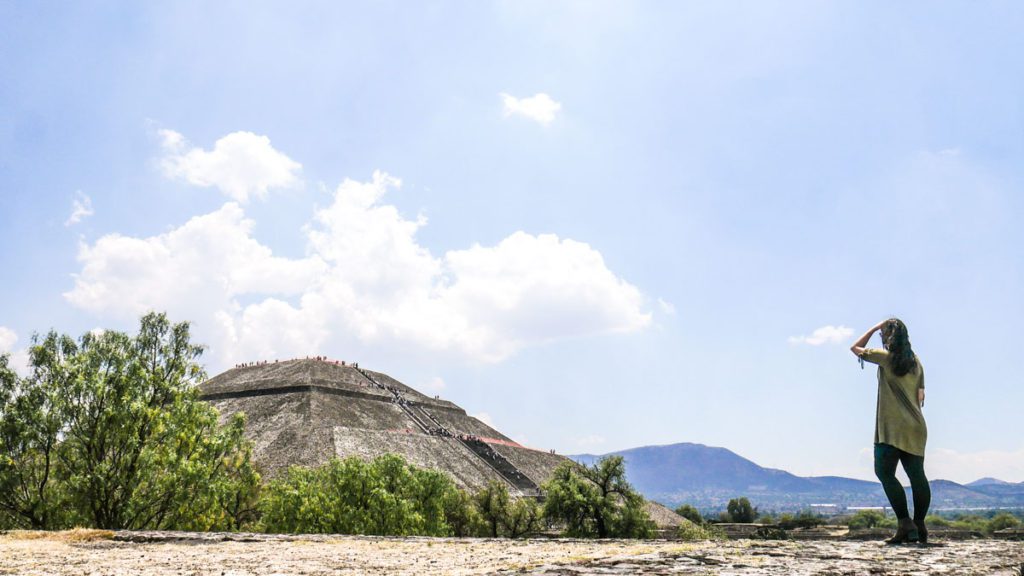 The pyramids at Teotihuacan are a must see if you're heading to Mexico City. The huge pre-Hispanic city and UNESCO World Heritage site is impressive and interesting.
Besides that, you can get great pictures at the top of the Pyramid of the Sun and the Pyramid of the Moon. If you go on a busy day (and many days are quite busy), I recommend climbing one of the smaller simple pyramids between the Sun & Moon. You will most likely be the only one up there, and there are great views of the site and of the bigger pyramids.
If you want to avoid battling crowds for photos, try to go early in the day, on weekdays, and away from holidays.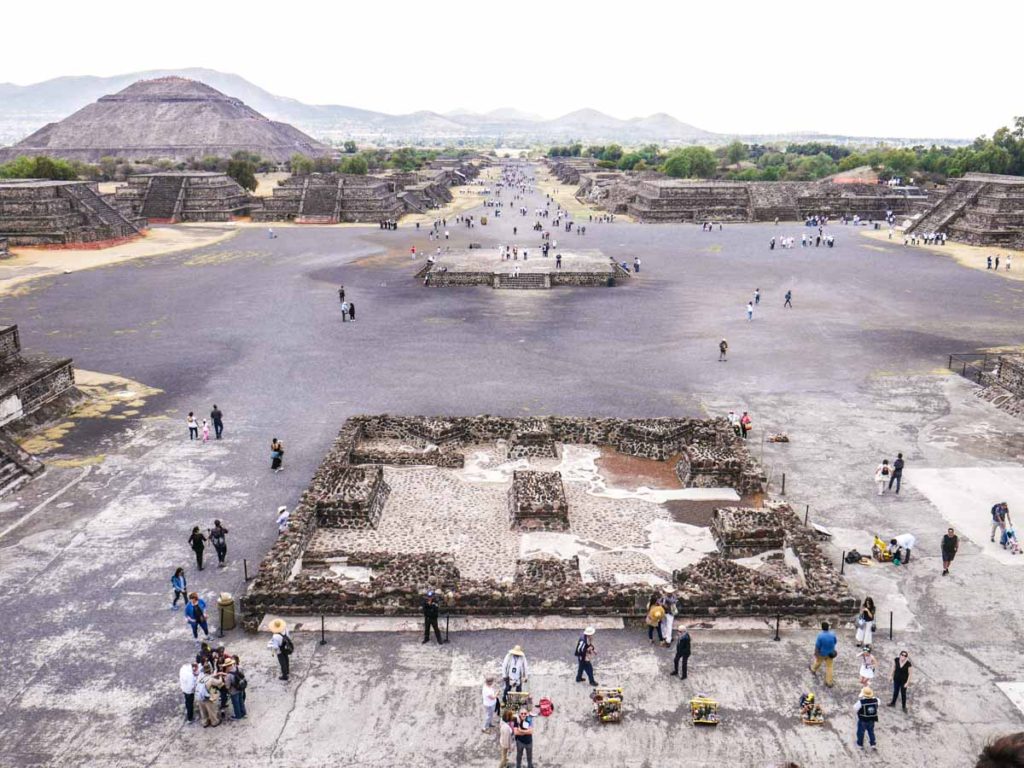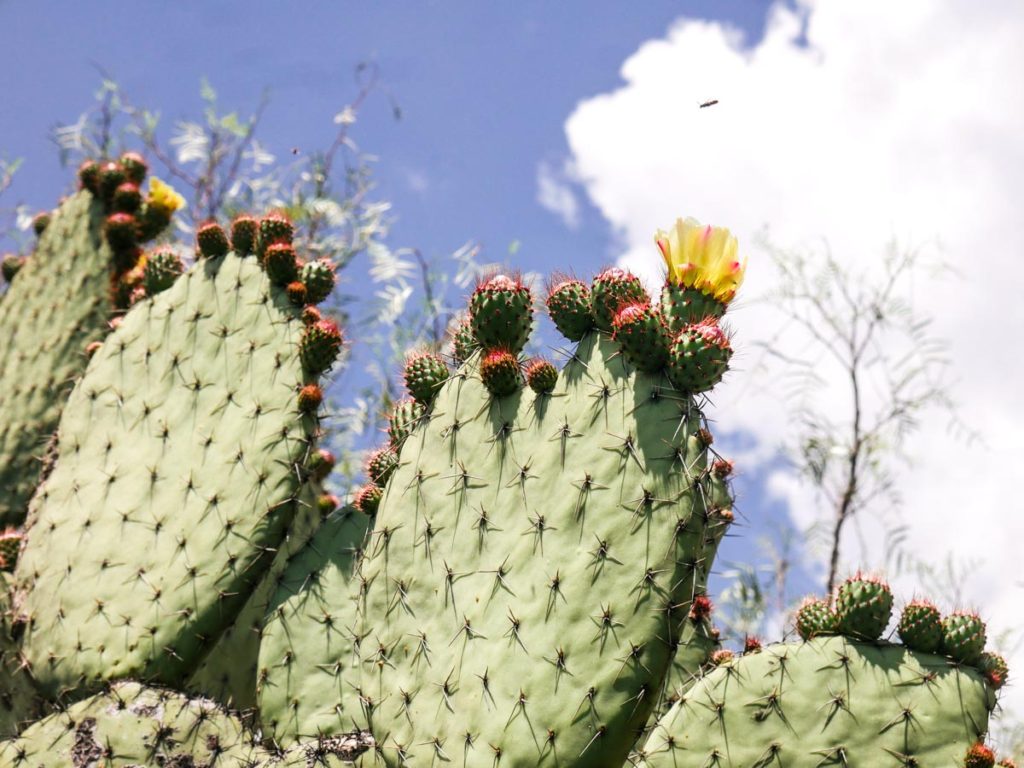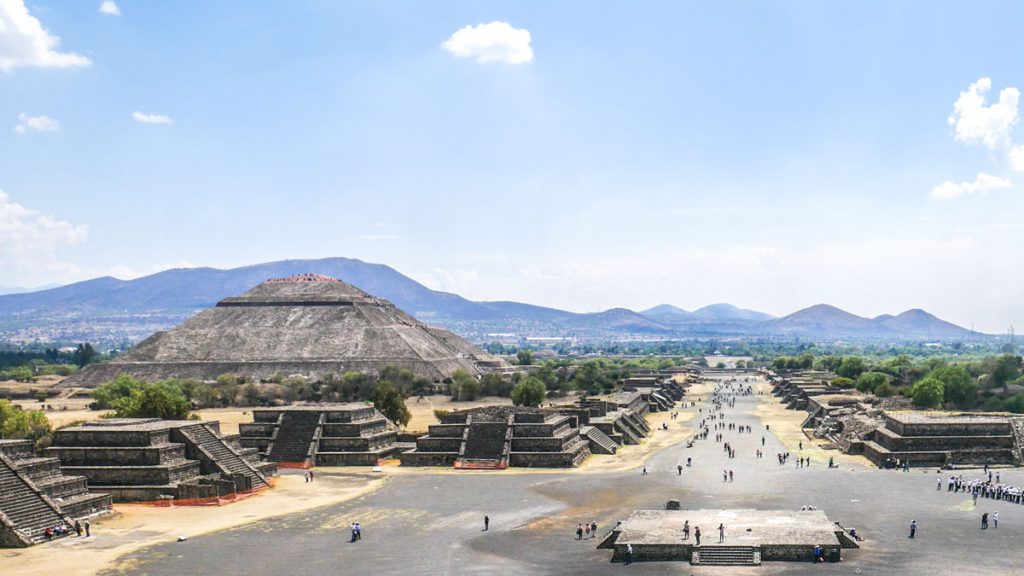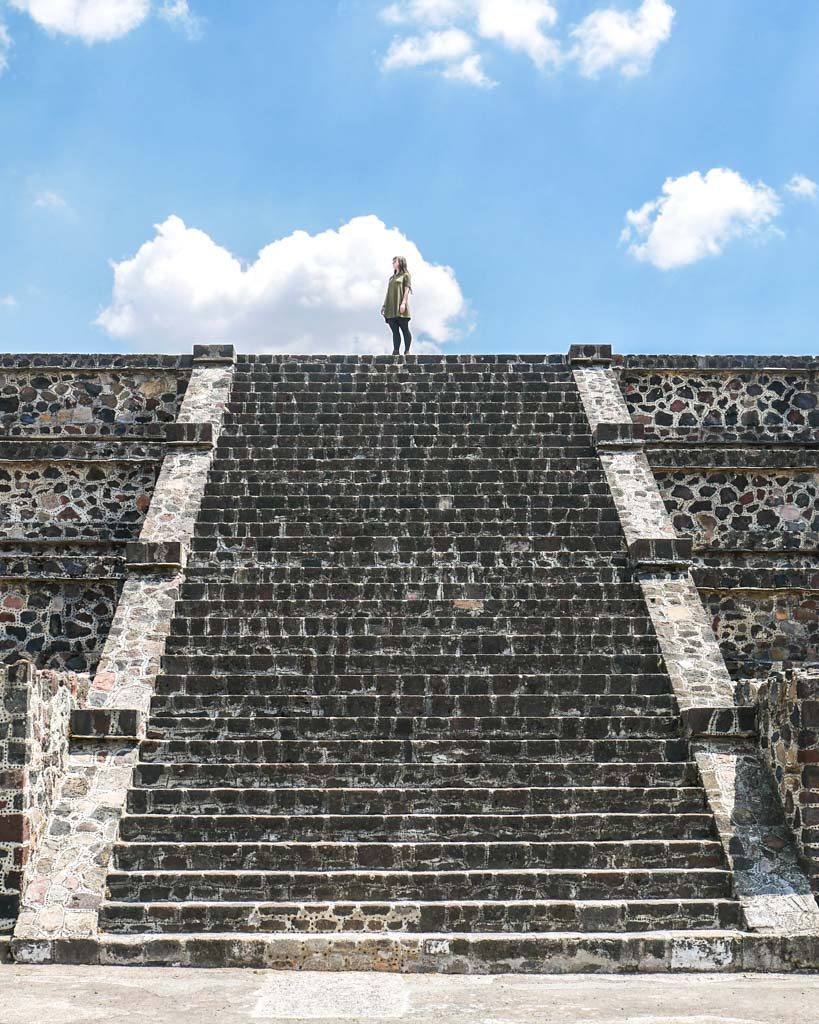 Find Guided Tours to Teotihuacan Below:
2. Tepoztlán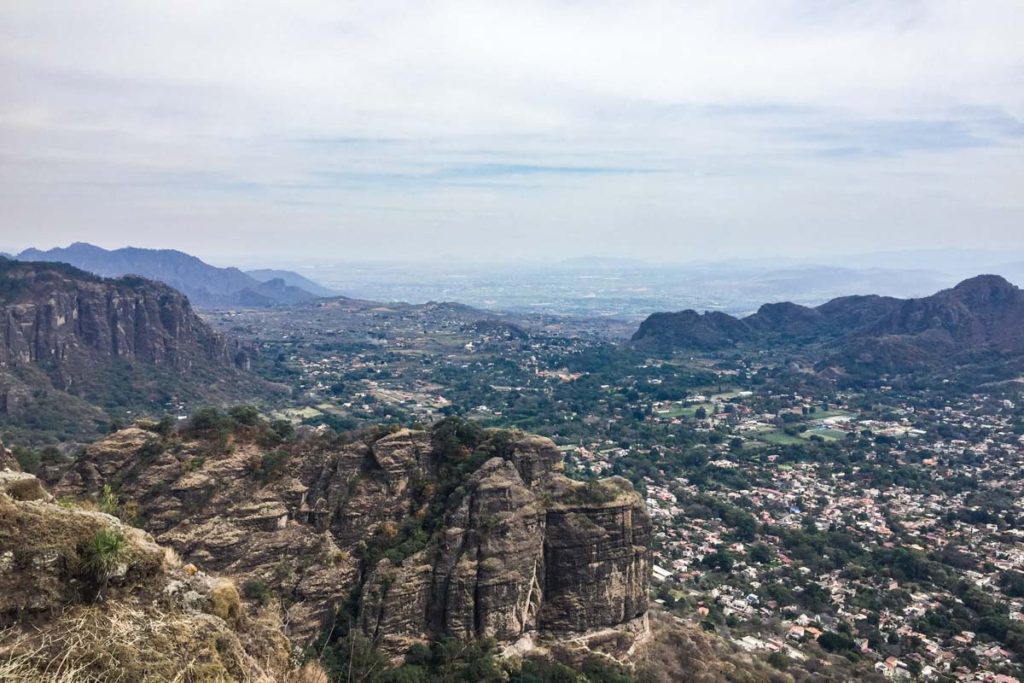 Tepoztlan is a charming and colorful town just to the south of Mexico City. The town in itself is lovely to wander and photo, but the real gem of this area is the small pyramid at the top of a cliff on the edge of town.
The Zona Arqueológica el Tepozteco isn't hard to reach, you walk to the edge of the north side of town, and follow the well maintained but very steep trail to the top.
At the top, you will find a small pyramid, and a gorgeous view of the town and valley below.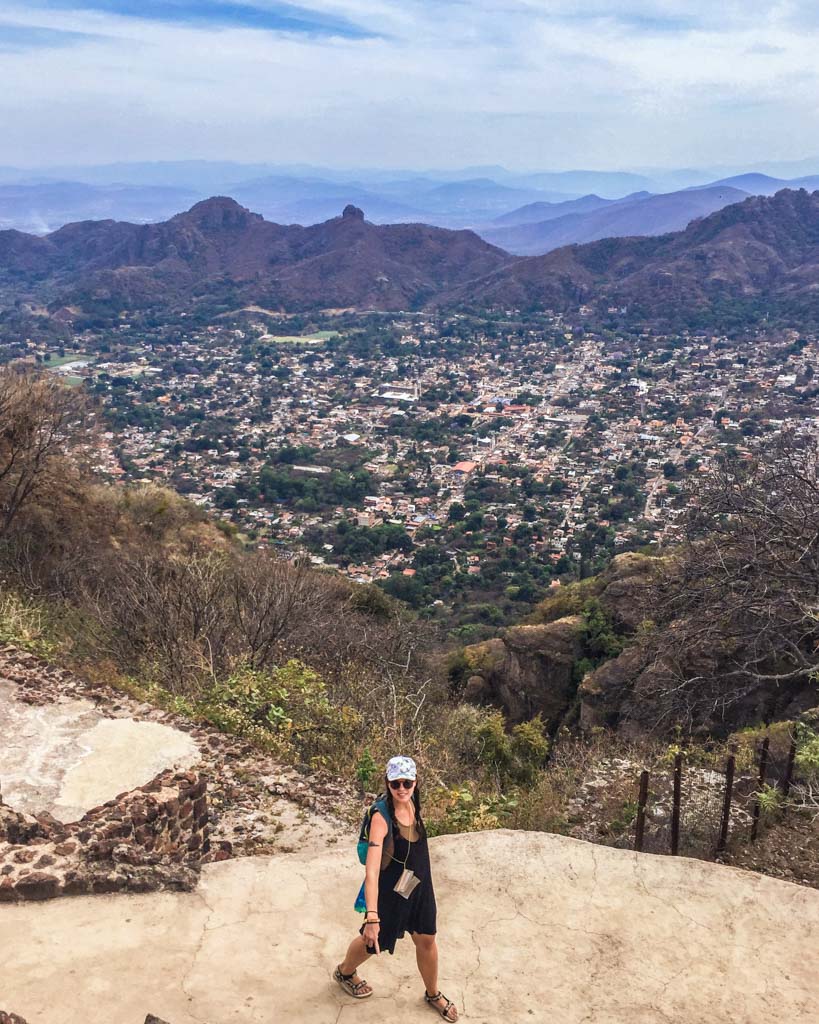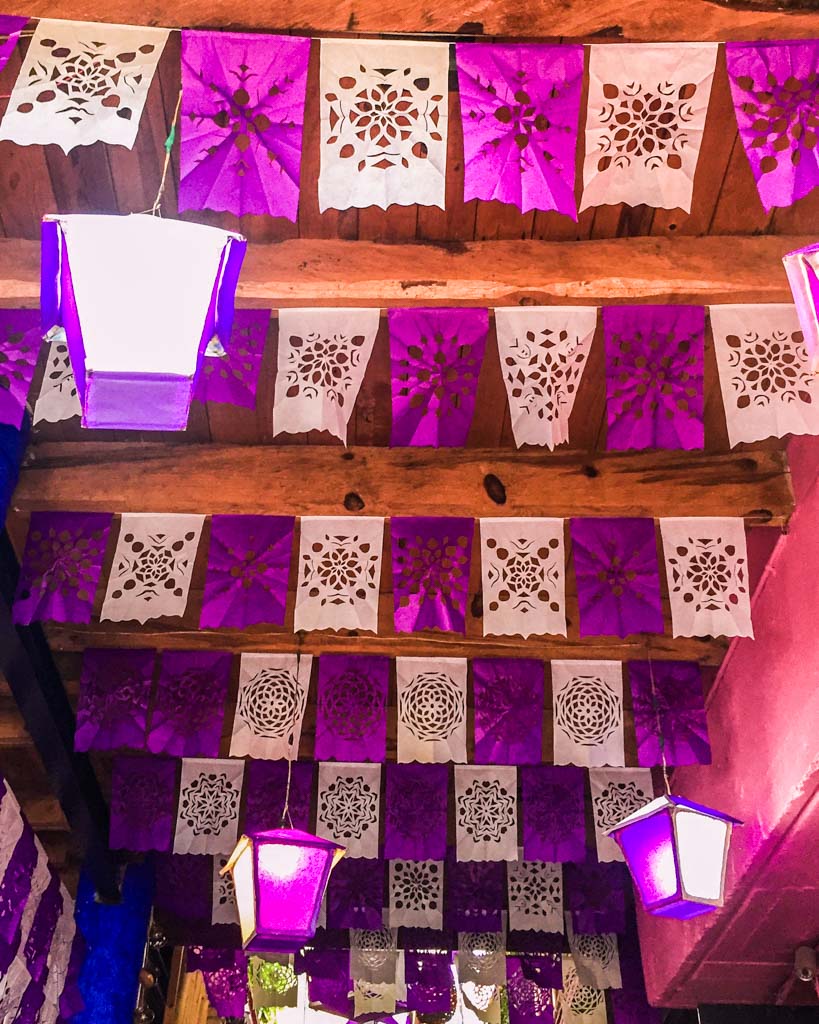 Want a customized map of all the places I mentioned above?
What are you favorite places to take photos in Mexico City?
If you are heading to Oaxaca, check out my Oaxaca archives for lots of posts about the city and coast. Or if you're heading to other parts of Mexico - check my Mexico archives.
What to Wear in Mexico City: