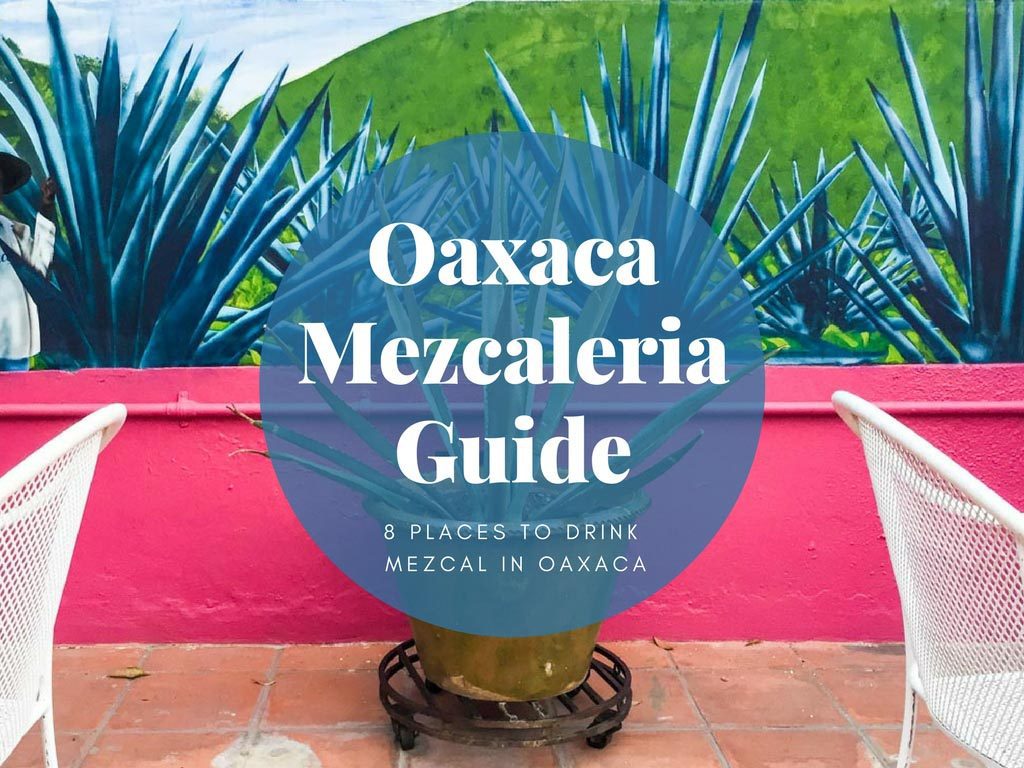 After spending years in Oaxaca, I've made it my mission to visit just about every Oaxaca mezcaleria in the Centro. I've narrowed down my list of favorites, each with their own vibe, depending on your mood.
I think mezcal is one of the most delicious things I've ever tasted. (I love mezcal so much, I did an intensive Oaxaca mezcal tour to visit some of the best and most traditional palenques & distilleries in the region.) And it's also the most fun thing to sample because the variations are endless. The type of maguey, the fermenting methods, the earth where the agave is grown, and the pots used to distill the spirit all add their own flavors.
If you're not currently in Oaxaca, check out how to buy mezcal online in the USA or beyond below.

Check out my list below of the best mezcal bars in Oaxaca. It also may be smart to start with in the order I present them - that way you can learn a bit about mezcal first, and you'll enjoy each tasting more along the way.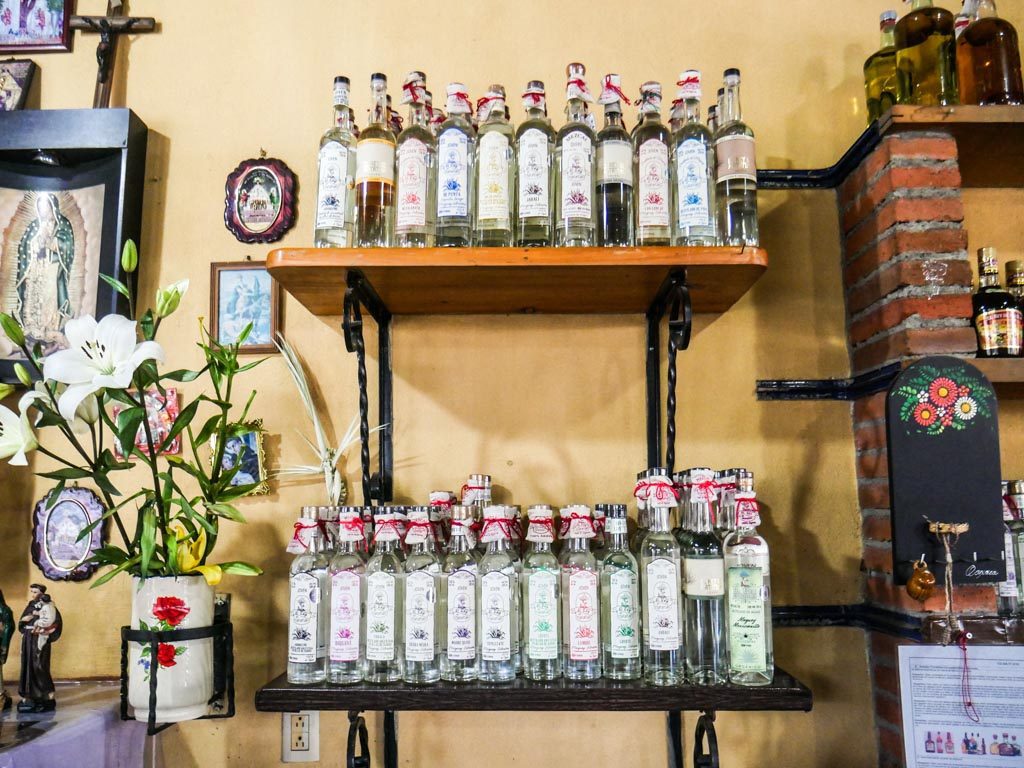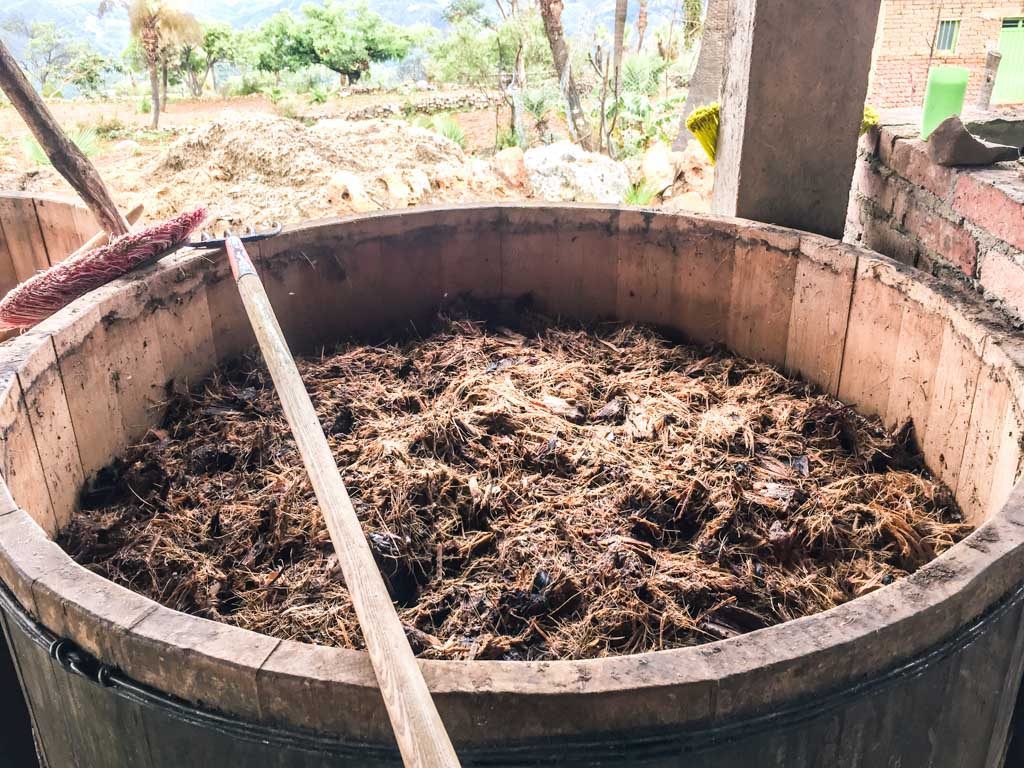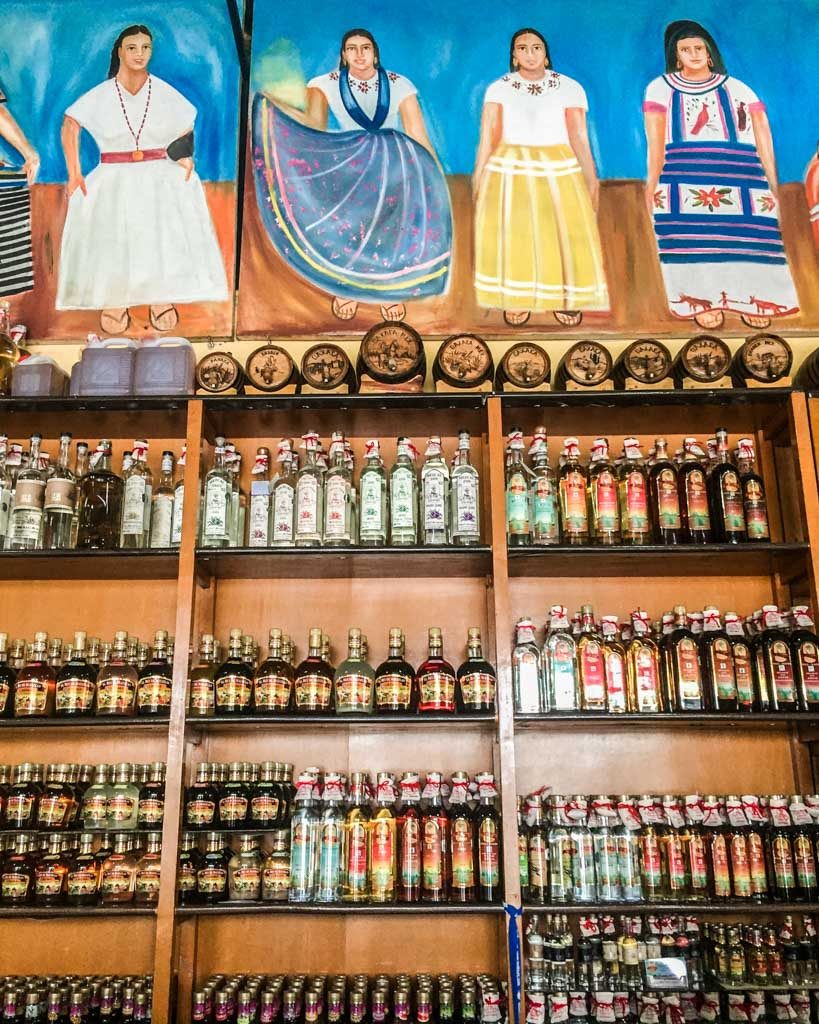 Oaxaca Hotels & Airbnbs below:
Oaxaca Mezcaleria List to Taste the Best Mezcal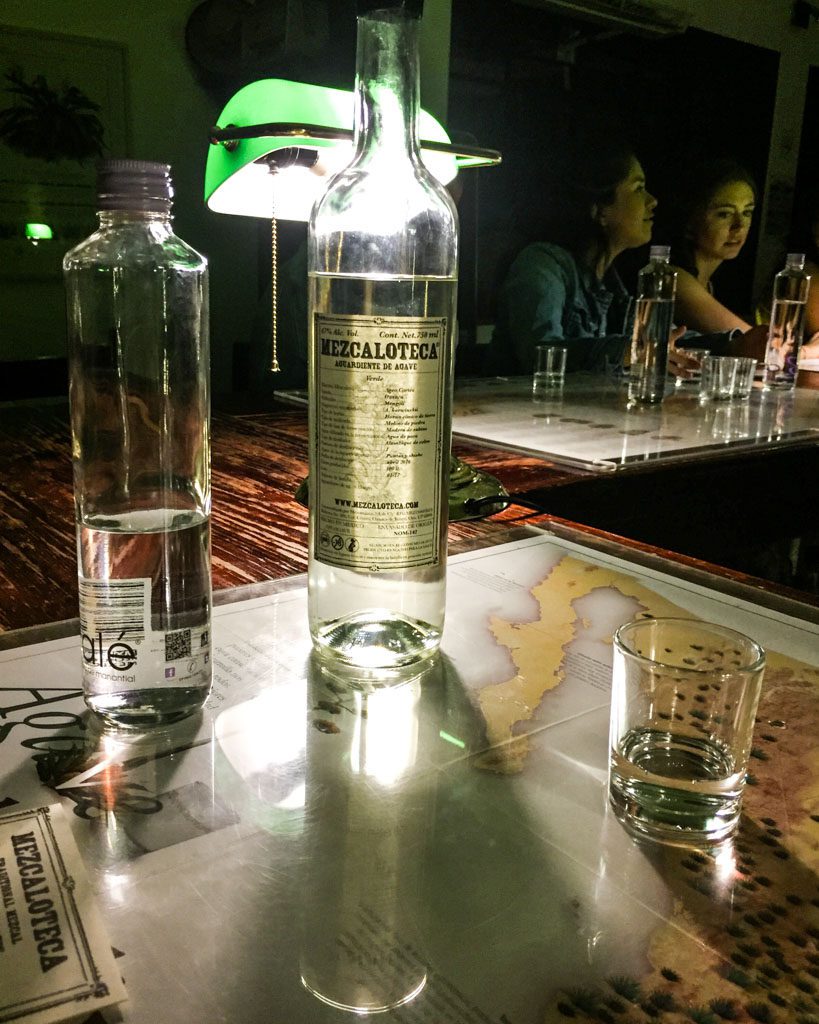 A couple years ago, I finally visited Mezcaloteca for a tasting when a friend was in town, and really enjoyed it. Even though I had already studied about about mezcal at that point (I already knew how it was made, the difference between espadin and wild varieties, etc), I still learned a bunch of new things, and left with a more comprehensive perspective about mezcal in Mexico.

For example, that was the first time I learned that aged mezcal (reposado and añejo varieties) are not actually considered mezcal, and you can tell if the alcohol content is correct in a bottle of mezcal if you shake it and see bubbles.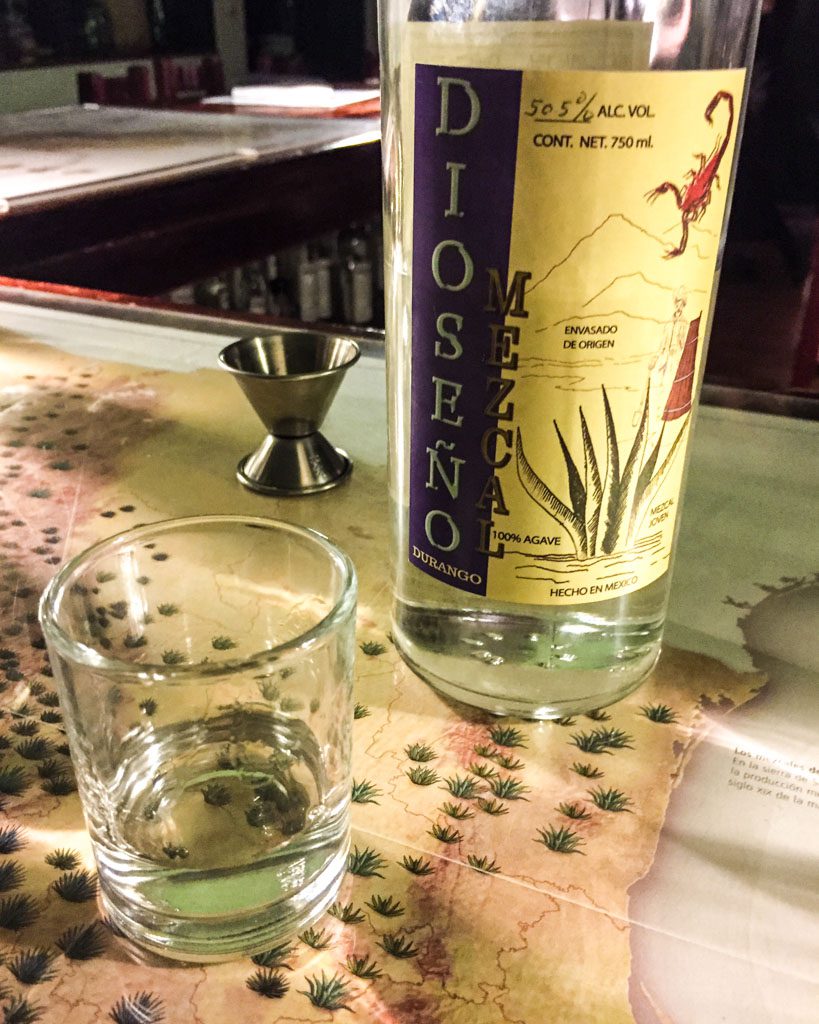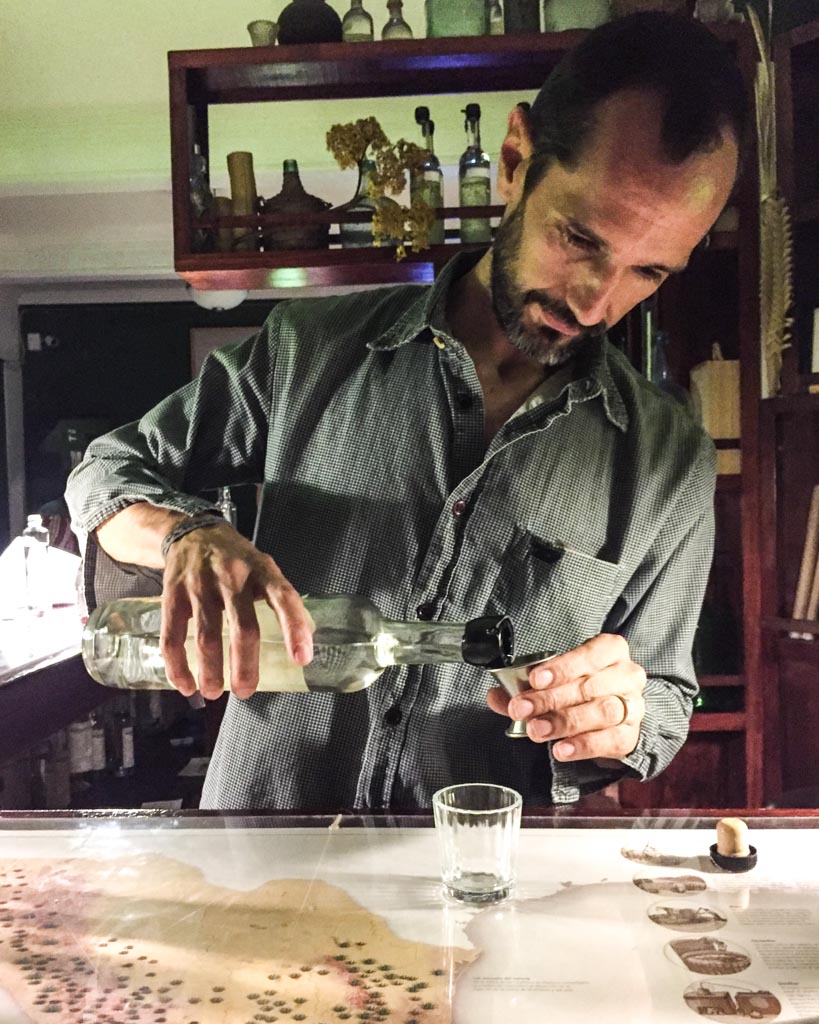 So whether you're a complete newbie or a bit of a mezcal connoisseur I recommend you start with a tasting at Mezcaloteca and round out your knowledge so you can appreciate all the other tastings.
Be sure to make reservations beforehand. And at the end, you can ask for a final taste of a mezcal of your choice. I recommend paying attention to the types of flavors that you enjoyed, and asking for more of that type of mezcal at the end. The tasting experts are super knowledgable and can find you something interesting and unique to enjoy.
Mezcaloteca
Reforma No. 506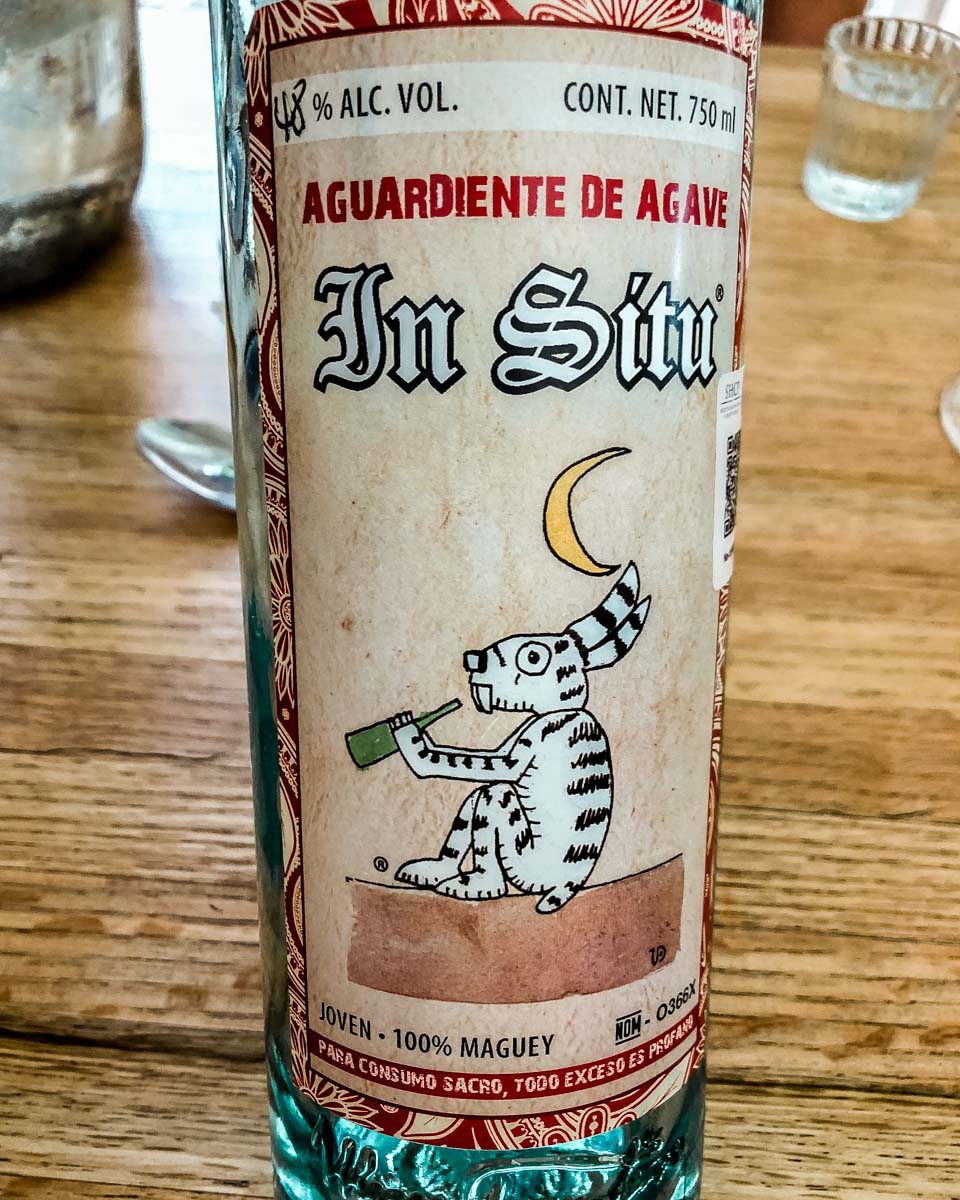 In Situ is a tiny but great Oaxaca mezcaleria with lots high quality varieties to sample. Head upstairs, and ask for recommendations. They source their mezcal from a variety of nearby farms.

Mezcaleria In SItu
José María Morelos 511

If you aren't in Oaxaca, check out the best places to buy mezcal online in the USA and beyond below:

By this time, you may be craving a cocktail. Sabina Sabe is an adorable bar with delicious mezcal cocktails. They also have a great selection of mezcals to sip, and the food is tasty too.
There are lots of nooks and crannies in this Oaxaca mezcaleria, decorated in a shabby chic style with pretty tiled floors.
Sabina Sabe
5 de Mayo 209
This is a combination of a mezcaleria and a club. Sit downstairs at the bar and taste some delicious mezcal varieties, or head to one of the many dance floors that play cumbia and reggaeton. It's almost always packed on weekends.

The mezcal is also high quality and there are lots of varieties to choose from at this Oaxaca mezcaleria.

Archivo Maguey
Murguía 218, Centro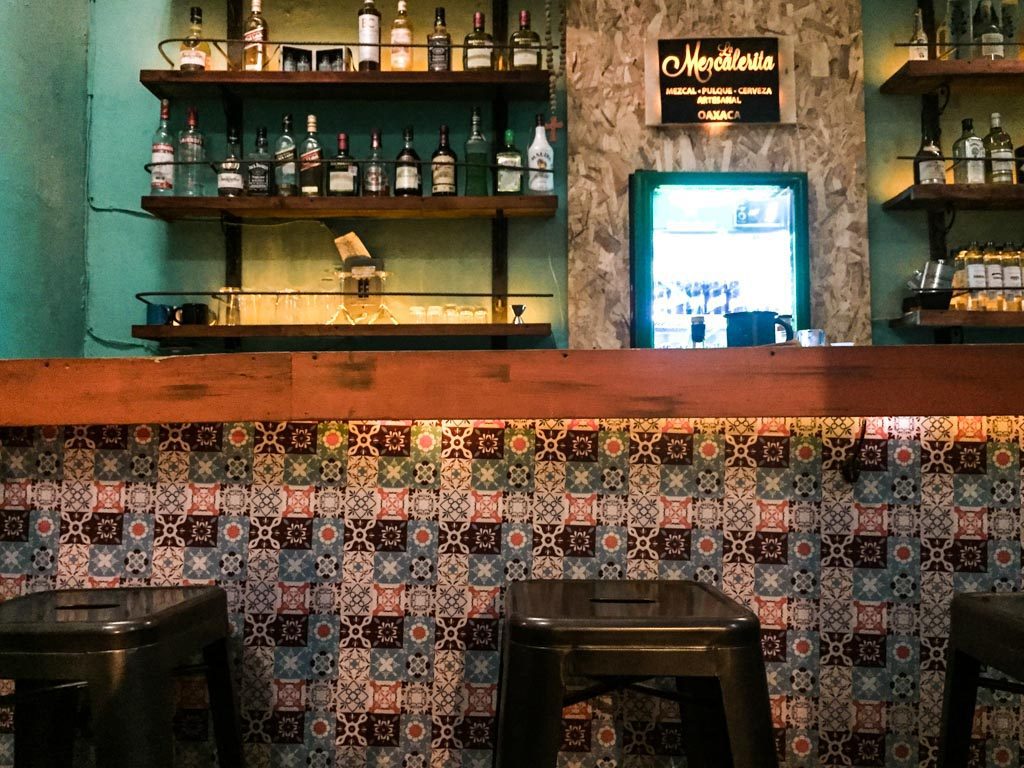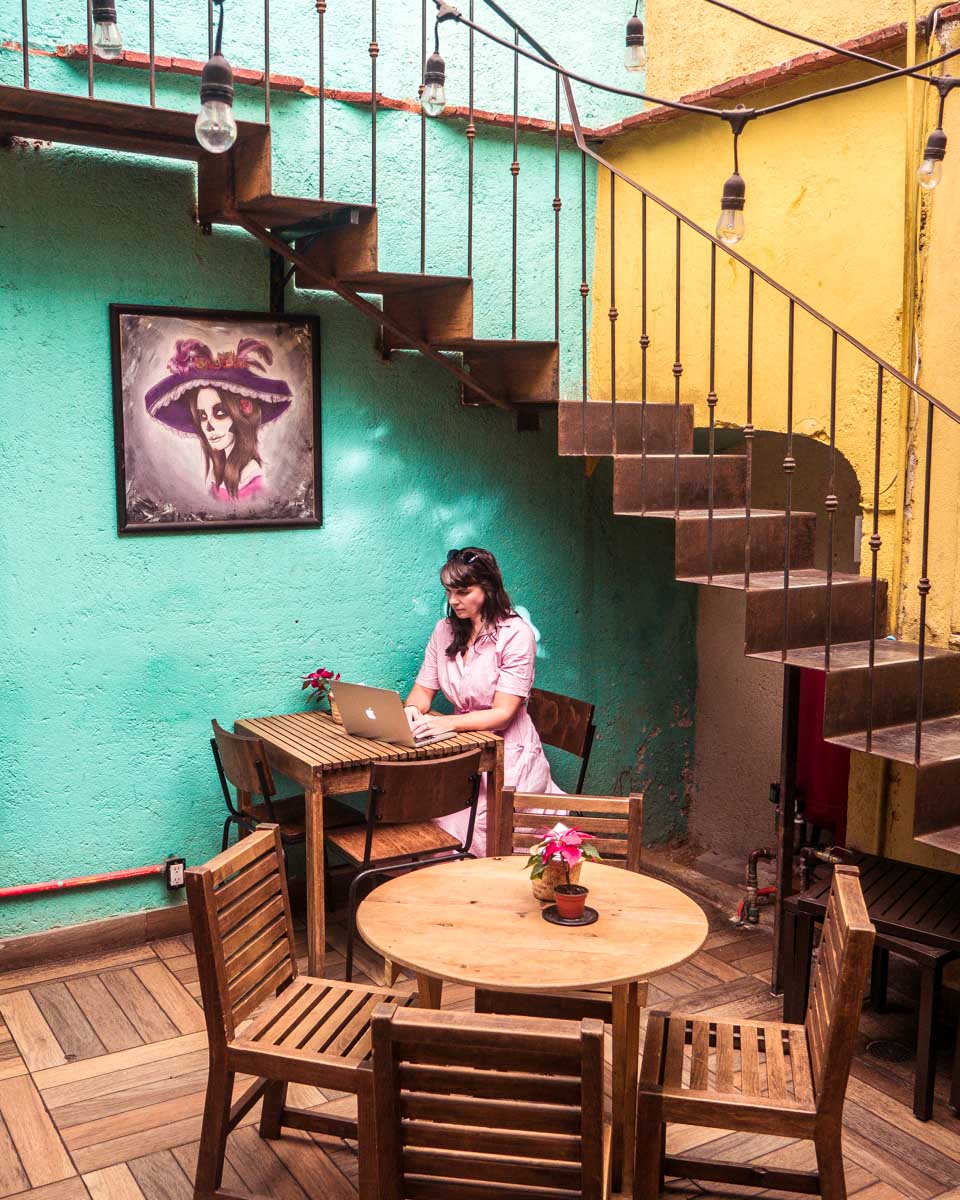 La Mezcalerita is one of my favorite Oaxaca mezcalerias because it's just got a great casual atmosphere. There are 3 cozy rooms downstairs, and a big patio on the roof for warm weather nights. This is a great place or a mezcal at sunset or to watch a calenda (parade) passing below.

Along with the extensive mezcal list, La Mezcalerita has about a zillion artisanal beers from Mexico. They also are a brewery and always have a couple versions of their in-house beer available. This is a great Oaxaca mezcaleria to try an interesting Mexican craft beer along with a local mezcal.

La Mezcalerita
Macedonio Alcalá 706


This small Oaxaca mezcaleria is almost always bustling. There is often live music and the tables are usually full, but if you can get a spot, it's a great place to hang out. I love that it strikes a balance of casual bar with a large and quality mezcal list + some of my favorite mezcal cocktails in town.
Mezcalogia
Garcia Vigil 509

Cuish is an lovely Oaxaca mezcaleria with two locations. My favorite location is about 5 blocks south of the zocalo and a couple blocks west. (I wouldn't say this is a dangerous area, but I would still use caution as there are fewer tourists in this part of the centro. I'd recommend to take a taxi back if you're heading home on the later side.) And the other location is a newer small room just north of Santo Domingo on the tourist andador.

Because the original location of this Oaxaca mezcaleria is off the tourist path, it's very local and authentic. I usually only see locals here. It's also super cute - with nice tile, and pretty minimalist decor. You can sit downstairs or on the upstairs terrace.

The mezcal here is high quality and they have some interesting varieties. It's also one of my favorite places to buy mezcal bottles to bring home.

Cuish
712 Mexico, Díaz Ordaz


Txalaparta is not exactly a mezcal bar (though they do have many varieties of mezcal) and more of a great bar/club. I think it's a super fun place to hang out on the weekend, dance, and have a good time.
This bar is huge, with a front room that sometimes has live music, a few side rooms, a back bar area, and a huge roof with an open terrace. Even though this is a huge space it can get packed on weekends after midnight.
If you're looking to drink good mezcal, head to the front mezcaleria (alongside the street), or the bar behind the front room, just before you head up the stairs. Ask for a mezcal menu, and feel free to ask for recommendations.
Or if you want to dance and experience Oaxacan nightlife, pick one weekend night where you'd like to go out, and head here around 11pm. Dance in the main downstairs room to the live band or head up to the roof and grab a cold cerveza and maybe a mezcal. Enjoy the night air and don't be surprised if a stranger asks you to dance. Music ranges from cumbia to club music.
Txalaparta
Mariano Matamoros 208


If you want a very local experience, head to La Casa del Mezcal, a cantina that also has varieties of mezcal. You can hang out standing at the front bar or sit in the side room. Try the cedron, a mezcal that is infused with cedron, a medicinal plant endemic to Oaxaca.
La Casa del Mezcal
Calle Flores Magon 210
---
Mezcal is such a strong part of Oaxacan culture, that I think it's essential to try. Even if you're not a big drinker or if you don't enjoy strong liquors, I think you should still get to know this cultural staple. Consider trying out the tasting at Mezcaloteca and then trying a cocktail at Sabina Sabe.

If you do like mezcal and/or are a foodie, take a tour of all the Oaxaca mezcalerias above and let me know which one you like best!
Other Oaxaca Food Guides:
And consider joining us for a 5 day/4 night immersive Oaxaca food and mezcal tour. Rescheduled dates coming soon.
Or check out my full Oaxaca city tag for lots more posts. Or my Oaxaca coast tag for beach guides.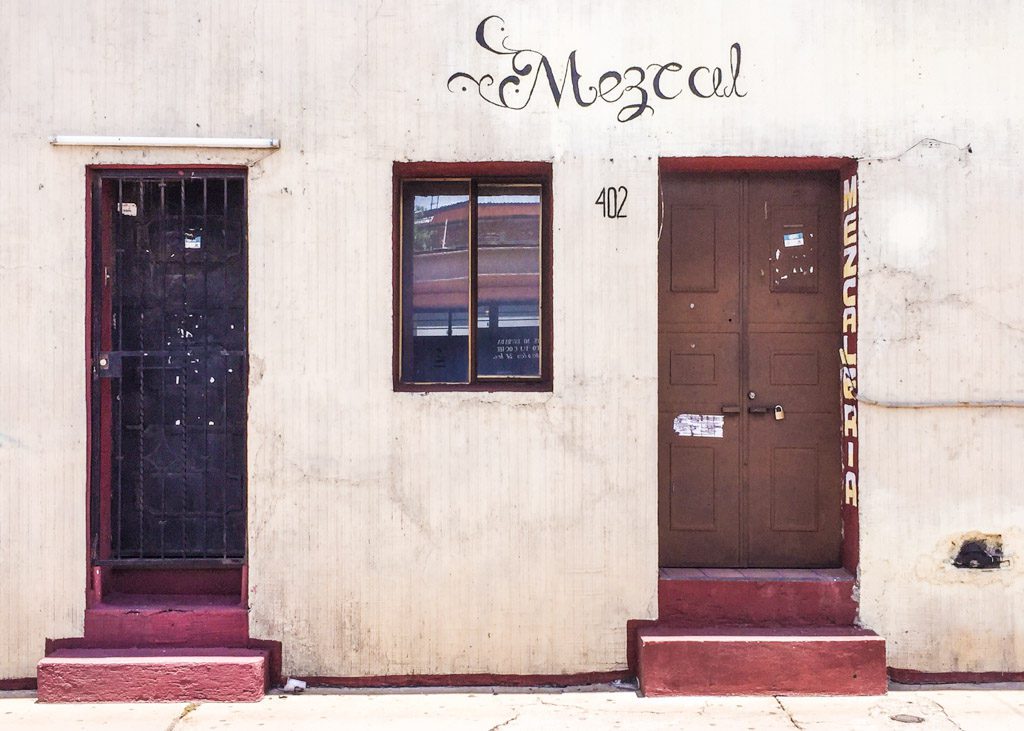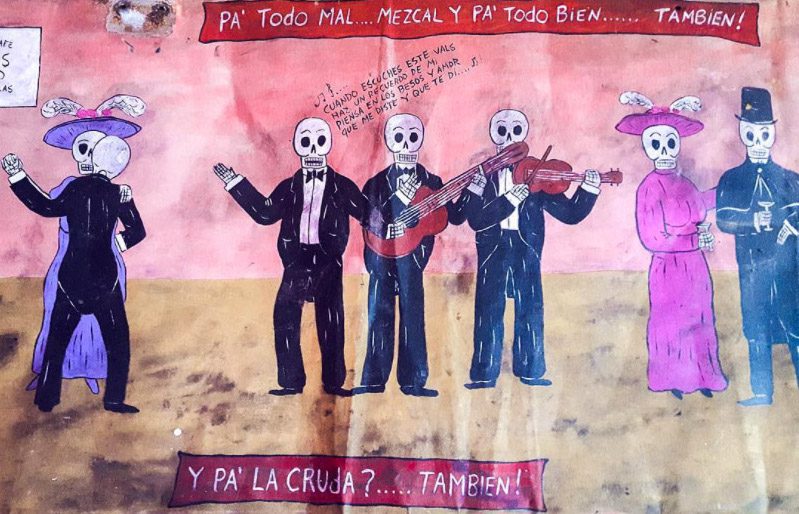 Love this poster: "For all that's bad...mezcal, and for all that's good, as well! And for the hungover...as well!"'
Where to Stay in Oaxaca
Check out my full post about where to stay in Oaxaca for every budget and travel style.
Or if you prefer Airbnb, click below.
Or more Oaxaca hotel options below: