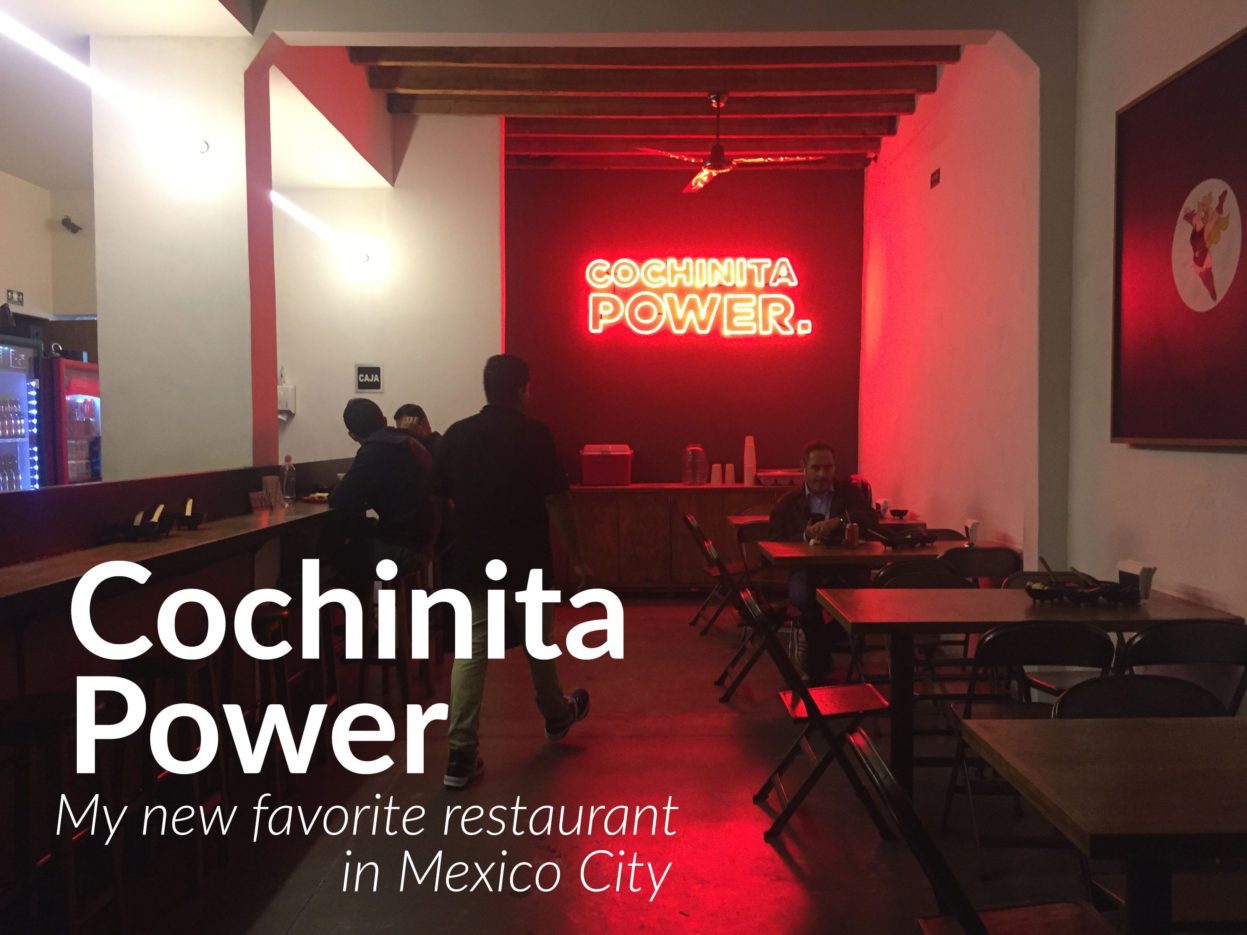 It's ironic that I'm writing this recommendation for a Yucatecan restaurant in Mexico City when I am actually in the Yucatan Peninsula. But Mexico City does cuisine from every region of the country incredibly well, and Cochinita Power is no exception!
During our last trip to Mexico City, we stayed in the historic neighborhood of San Rafael. We were recommended to try the local restaurant, Cochinita Power, by the hotel staff at El Patio 77 and a couple other obscure San Rafael eating articles we could track down online. Our first night in town welcomed us with a constant downpour, so we looked at a map, saw that Cochinita Power was 2 blocks away, and dashed over for an early dinner.
We were beyond happy with our choice. Cochinita Power is quietly hip - the decor is minimal, but feels like it could be a cool casual eatery in Brooklyn. And the food was just amazing.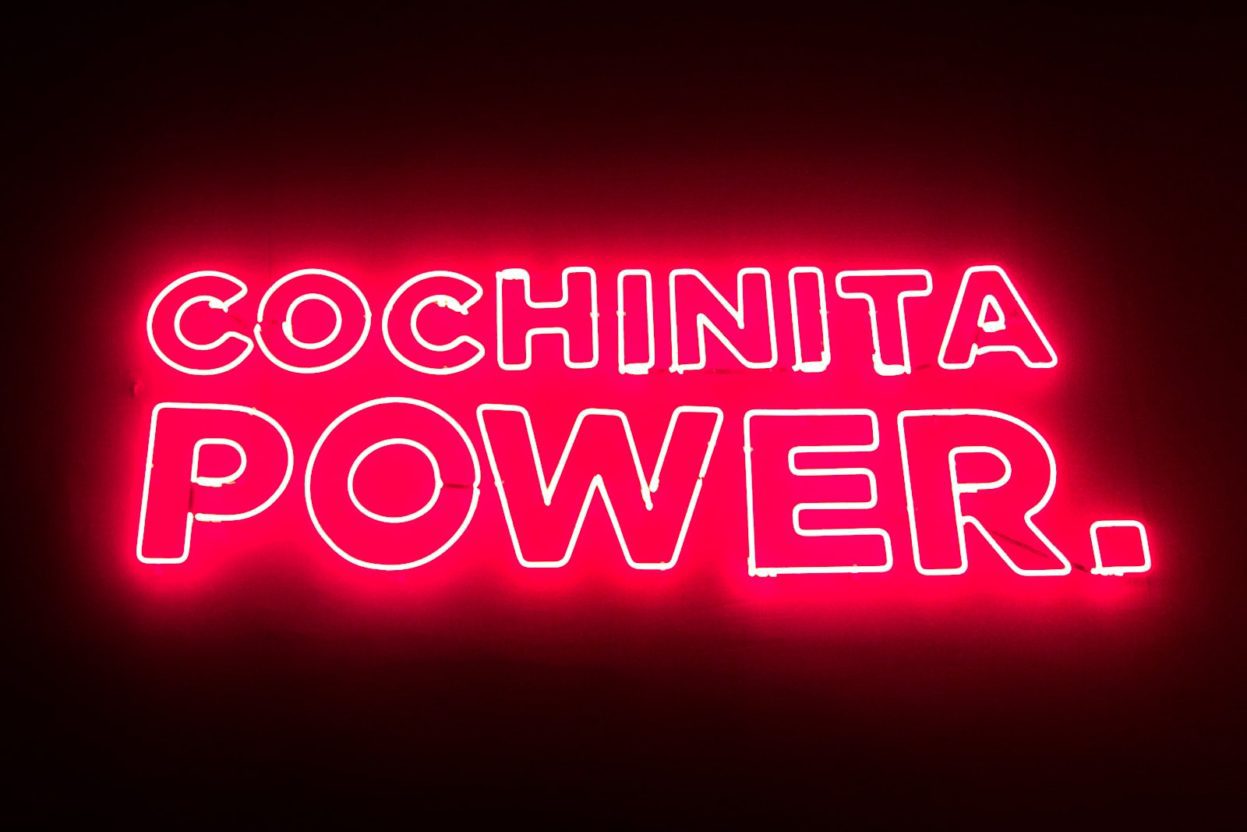 Glancing at the menu, we saw that the restaurant is really focused on one thing, Cochinita Pibil - slow roasted, juicy pork marinated in orange juice and achiote seed. Cochinita Power's version is spicy and flavorful, and served every which way you can think of - on tacos, tortas, panuchos (refried tortillas stuffed with refried beans and topped with cabbage and meat), gringas (cheese and meat sandwiched between two flat tortillas), chilaquiles (fried tortilla pieces or chips soaked in salsa and topped with eggs or meat) and even a "hamburger" which is really cochinita served on a hamburger bun with lettuce and tomato. The one food item on the menu without cochinita is the delicious sopa de lima or lime soup, tangy and delicious as a starter.
Each table has several salsas and toppings, including the typical Yucatecan pickled red onions - super spicy and tangy.

Prices are very reasonable, service is attentive and fast, and the neighborhood of San Rafael is an interesting stop in itself. I definitely recommend taking an afternoon to stroll the historic neighborhood, take photos of the beautiful and varied architecture, and stop into Cochinita Power for lunch or dinner.
And if you're looking for a fantastic hotel in the area, check out my hotel review of the gorgeous El Patio 77. It's a great place to base yourself as you eat your way through San Rafael and the rest of Mexico City.
---
Restaurant: Cochinita Power
Location: Altamirano #19 Colonia San Rafael, 06470 Mexico City, Mexico
Hours: Mon-Fri: 12:00 pm - 10:00 pm; Sat-Sun: 10:00 am - 8:00 pm
Notes: Cash Only