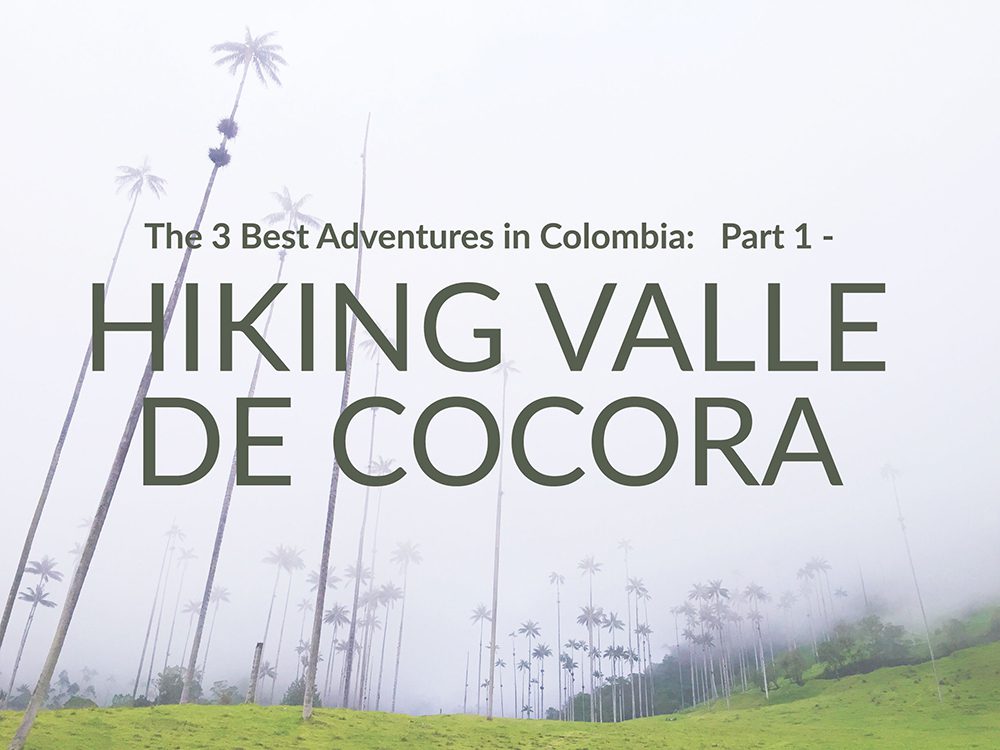 My 3 favorite adventures during my month long trip around Colombia weren't found in the main tourist destinations of Bogota, Medellin, or Cartagena, they were in beautiful remote areas that took some work to get to. One of my absolute favorite days in Colombia was hiking Valle de Cocora, walking amidst the tallest palm trees in the world, and getting lost in misty green jungle.
If you like hiking, adventure, and far flung places, be sure to check out my other two favorite adventures in Colombia:
But for now, let's talk about those amazingly tall palm trees you'll see while hiking Valle Cocora:
Hiking Valle Cocora: Where is it?
Tucked deep in Colombia's coffee country, these rolling mountains are GREEN. It's about a 8-9 hour bus ride from Bogota, or a 7-8 hour bus ride from Medellin (Check andestransit for bus times and schedule).
Or plan your trip out early enough, and you can find a $33 USD one way flight from Bogota to Pereira on VivaColombia. From there you can easily hop a bus to Salento (the town next to Valle de Cocora) for 6,500COP.
Why Should I Be Interested in Hiking Valle de Cocora?
Have I mentioned how green Valle de Cocora is? Lush tropical vegetation is everywhere. And you will find the tallest palm trees in the world here (60 meters or 197 feet!). Their height is truly intimidating and it makes for some of the most picturesque and photoworthy views I've ever seen.
The long loop trail for hiking Valle de Cocora is incredible. It takes you first through rolling farm pastures, then down into a jungle, crossing over a river several times. Next, you ascend up a steep mountain, pass a coffee farm in the cloudforest, and head back down the mountain through the most famous part of Valle de Cocora, complete with thousands of these towering palm trees.
I recommend hiking Valle de Cocora in this order, so you save the best, most beautiful scenery for the end. What a payoff! This Valle de Cocora hike takes about 4-6 hours.
How to Hike Valle de Cocora:
Stay in nearby Salento, and take a jeep taxi (locally called a "Willy") 20-30 minutes for 3,400COP to Valle de Cocora. Jeeps leave town regularly when full of passengers.
Once there, find the dirt (often muddy) path that veers off to the right and goes down the slope of the hill. Signs will point occasionally to Acaime, which is a hummingbird sanctuary. This is in the same direction, so you'll know you are on the right trail for hiking Valle de Cocora.
Here you will pass through farmer's fields, past farm animals, pastures, and a few of the famed palm trees here and there.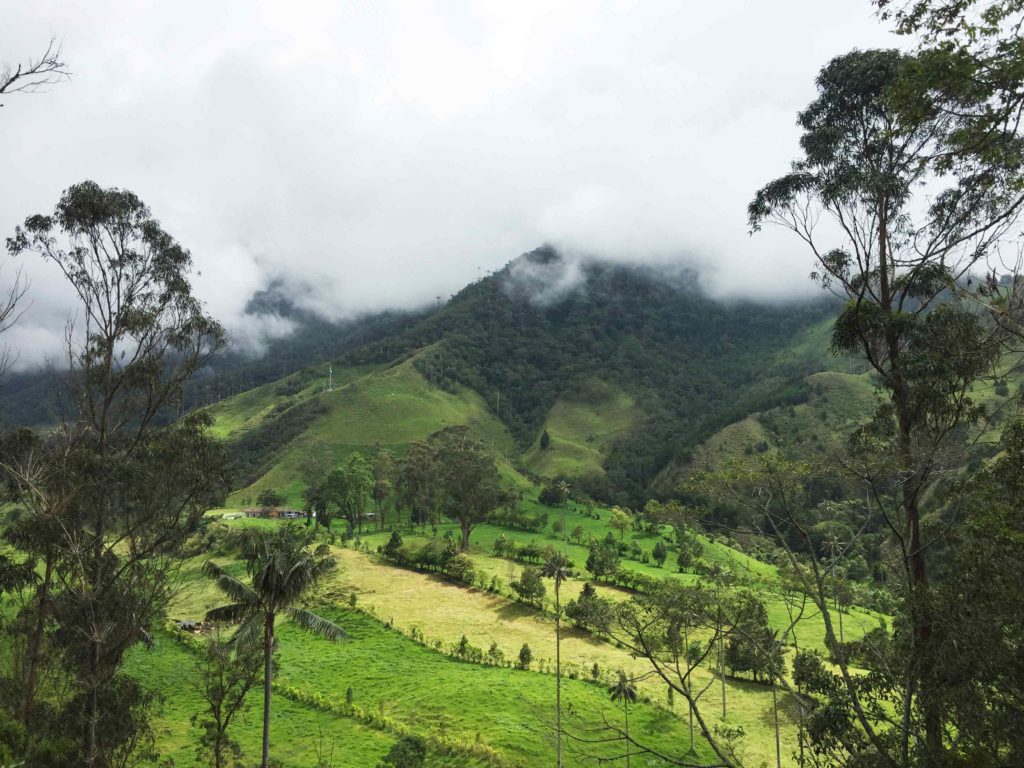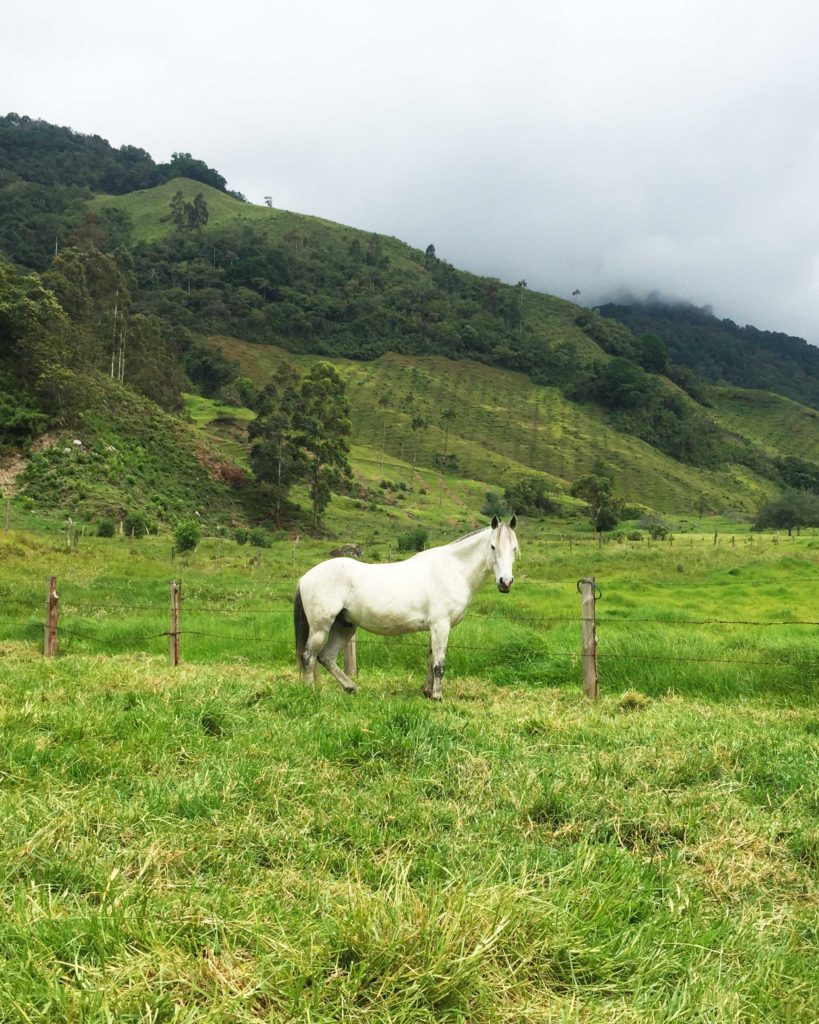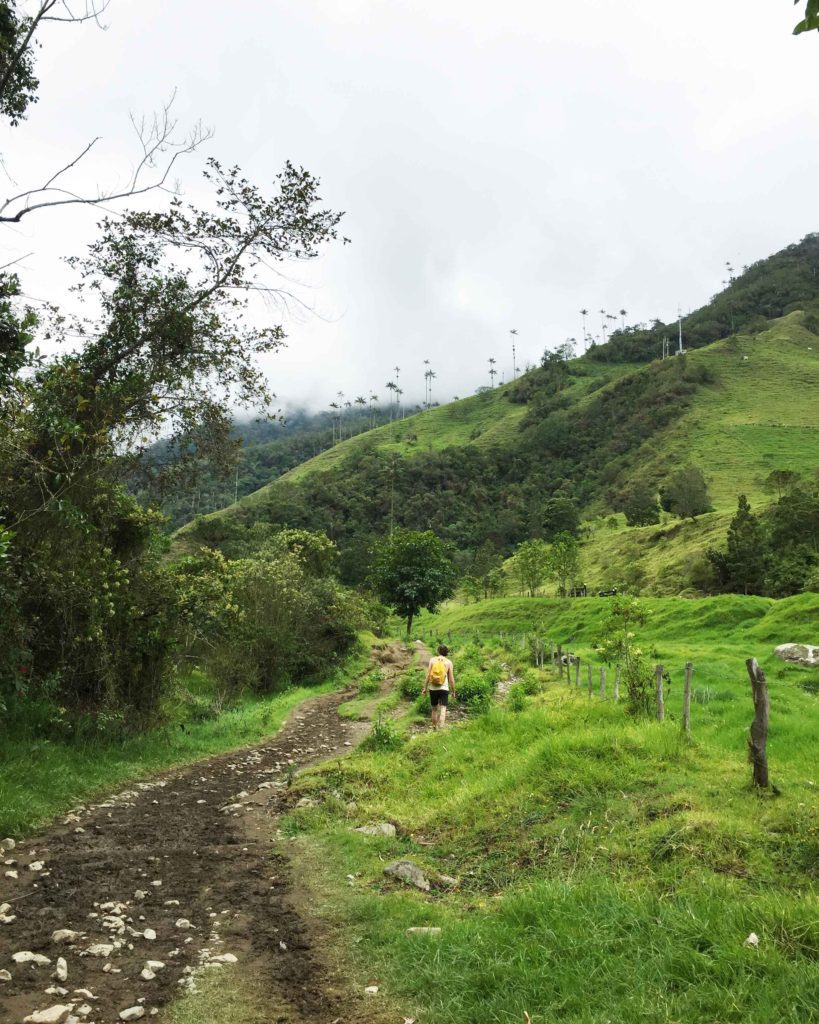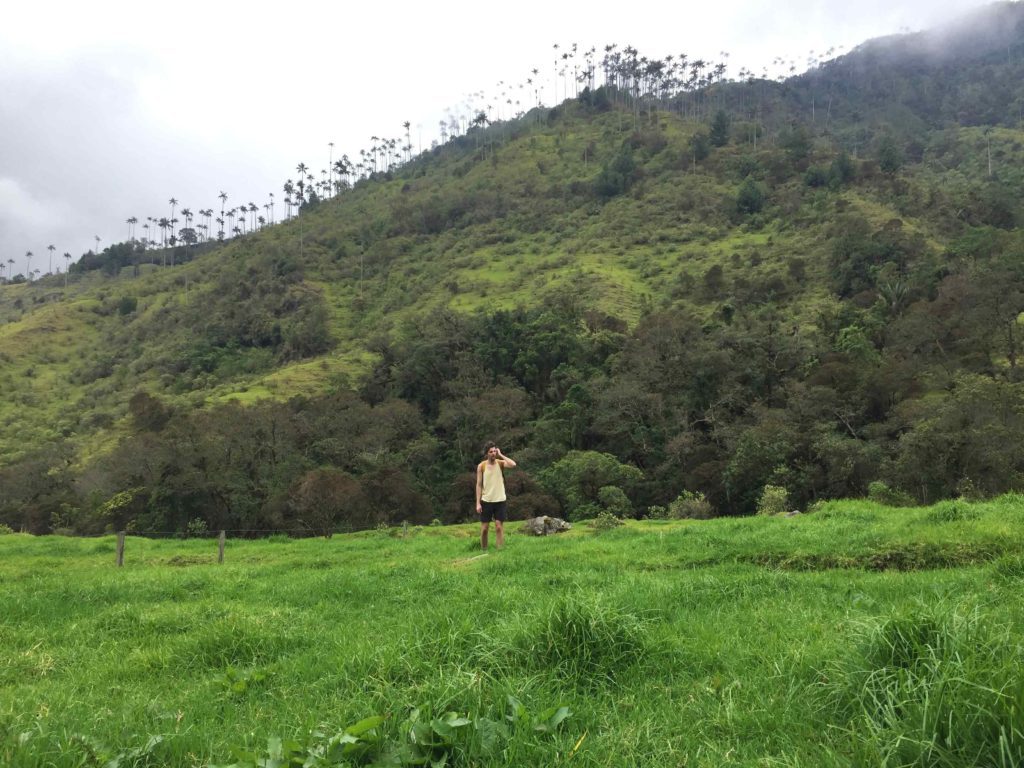 After awhile, you'll descend into a jungle forest. It gets cooler here, but can still be quite wet. You will follow the path for a long time, crossing over the Quindío river a few times on small suspension bridges.
At one point, you will see that you can continue straight to go to Acaime, the bird sanctuary. Many people make that their destination, and then hike back out the way they came or stop here as a detour. We opted to skip this add-on, and turned left up the mountain to finish the hiking Valle de Cocora loop.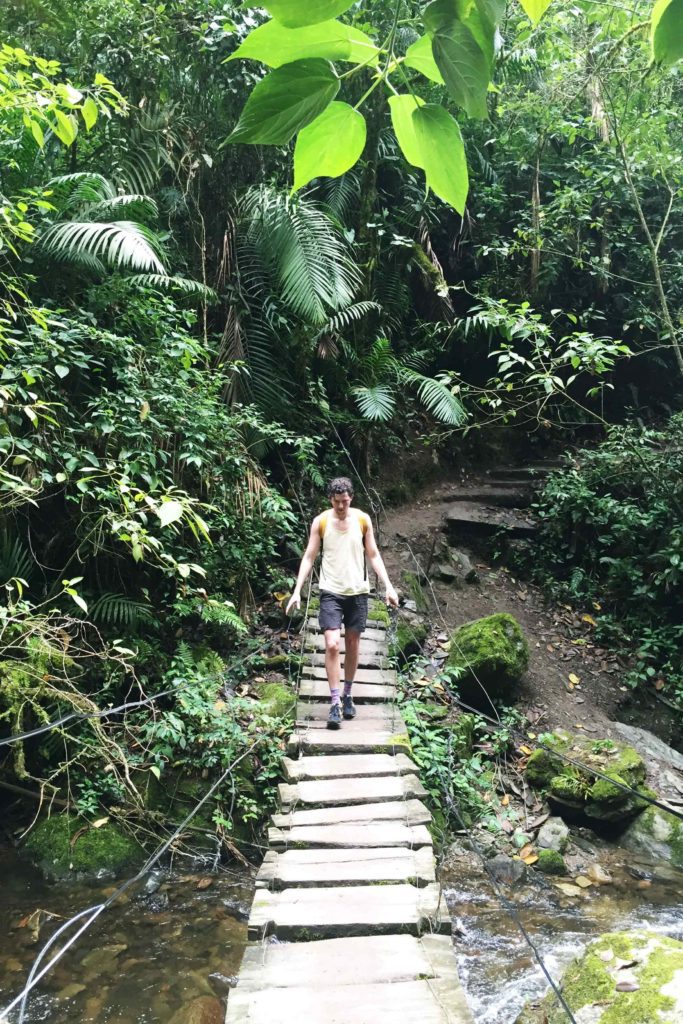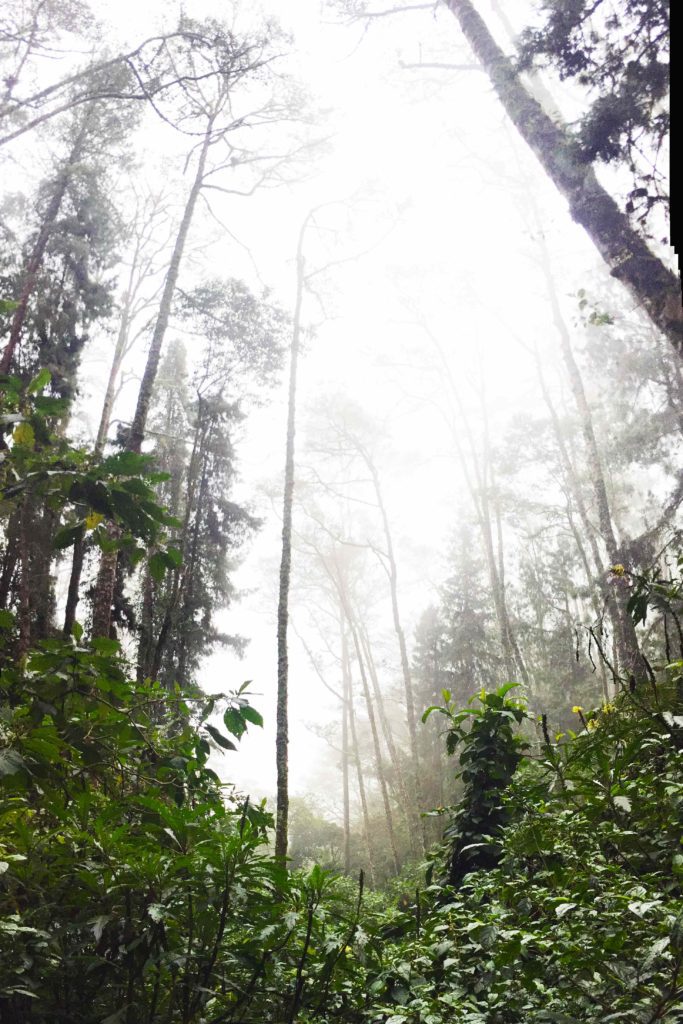 Follow the path almost straight up the mountain to your left. It will be very steep, but continue up. You will most likely start to ascend into the clouds.
Finally you will see a clearing and spot a farm, Finca la Montaña, at the top of the mountain. Follow the path up the switchbacks to the top of the farm and go through the gate, making a left onto the road.
The road will then take you back down the mountain. You'll pass through a pine forest which is quite dramatic and beautiful.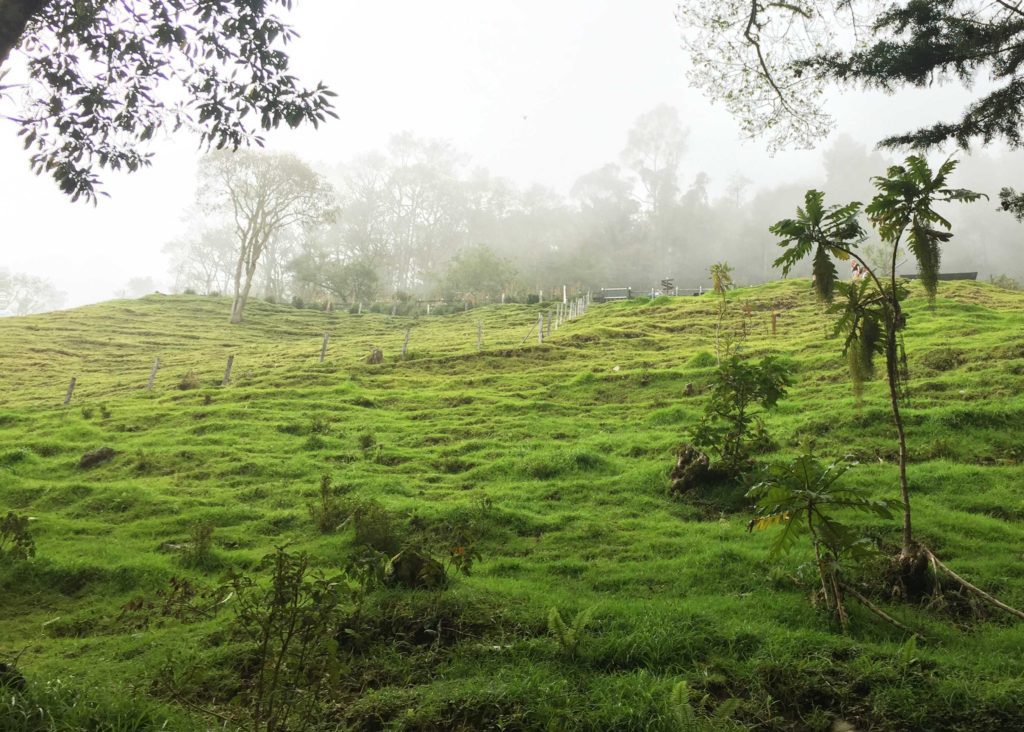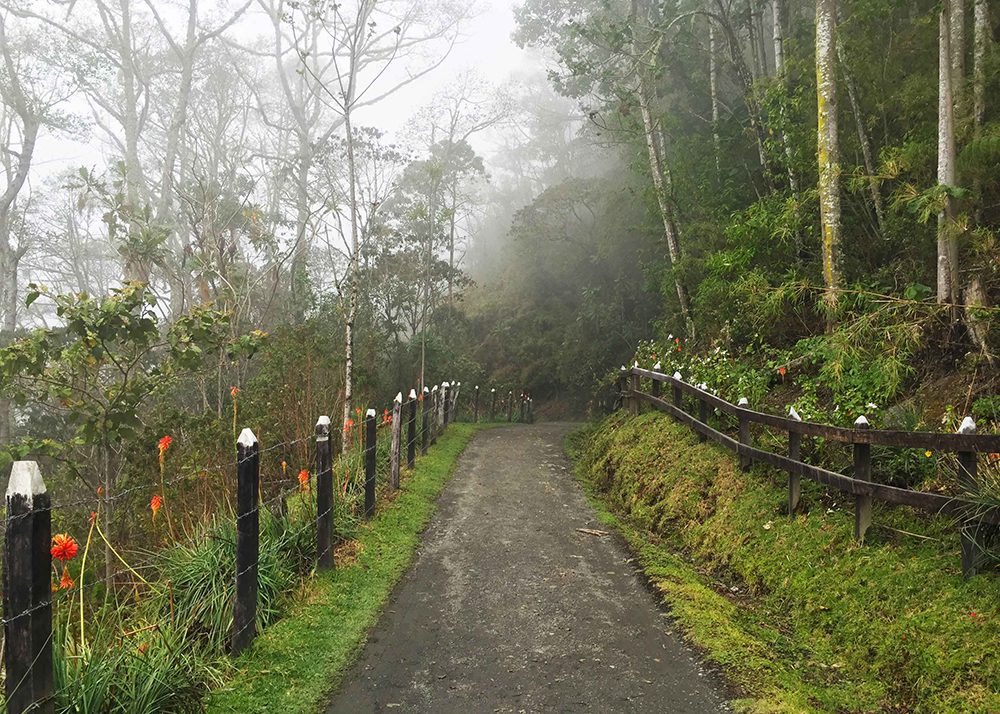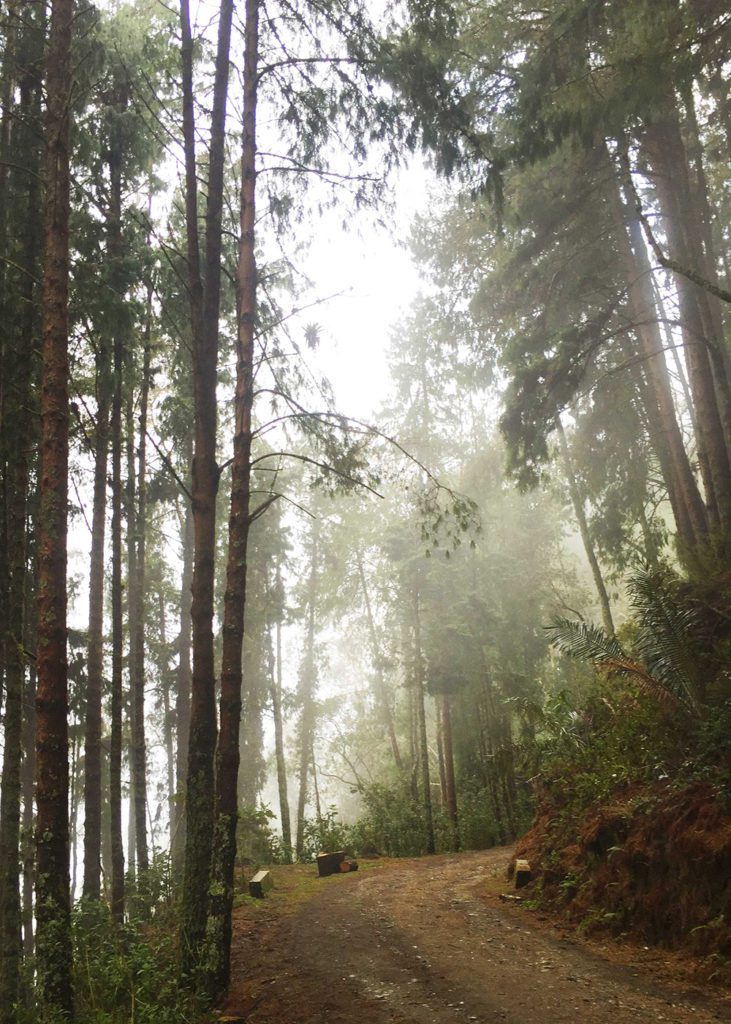 Continue down, stopping at any little side paths you like for a quick view and photo op. We found a few incredible view points, looking down the side of the mountain, complete with misty clouds for added drama.
At last, you'll see the clearing into the Valle de Cocora - a steep valley with the greenest grass, and hundreds of towering palm trees.
The road will make a winding path around the valley. We took a short cut and hiked (slowly) down the very steep hill into the valley below. Be warned - This seemed like it might be private property and not exactly allowed. However, we saw one or two other people doing this while hiking Valle de Cocora. Just be sure to try to exit back to the road sooner rather than later, or you will come upon a local farmer's home.
This was by far the most incredible and magical section while hiking Valle de Cocora. I took hundreds of photos of the dramatic landscape.
Follow the road, and you will make your way back to the starting point. Jeeps will be lined up waiting to take people back to Salento. You shouldn't have to wait long until one is full of passengers, ready to go.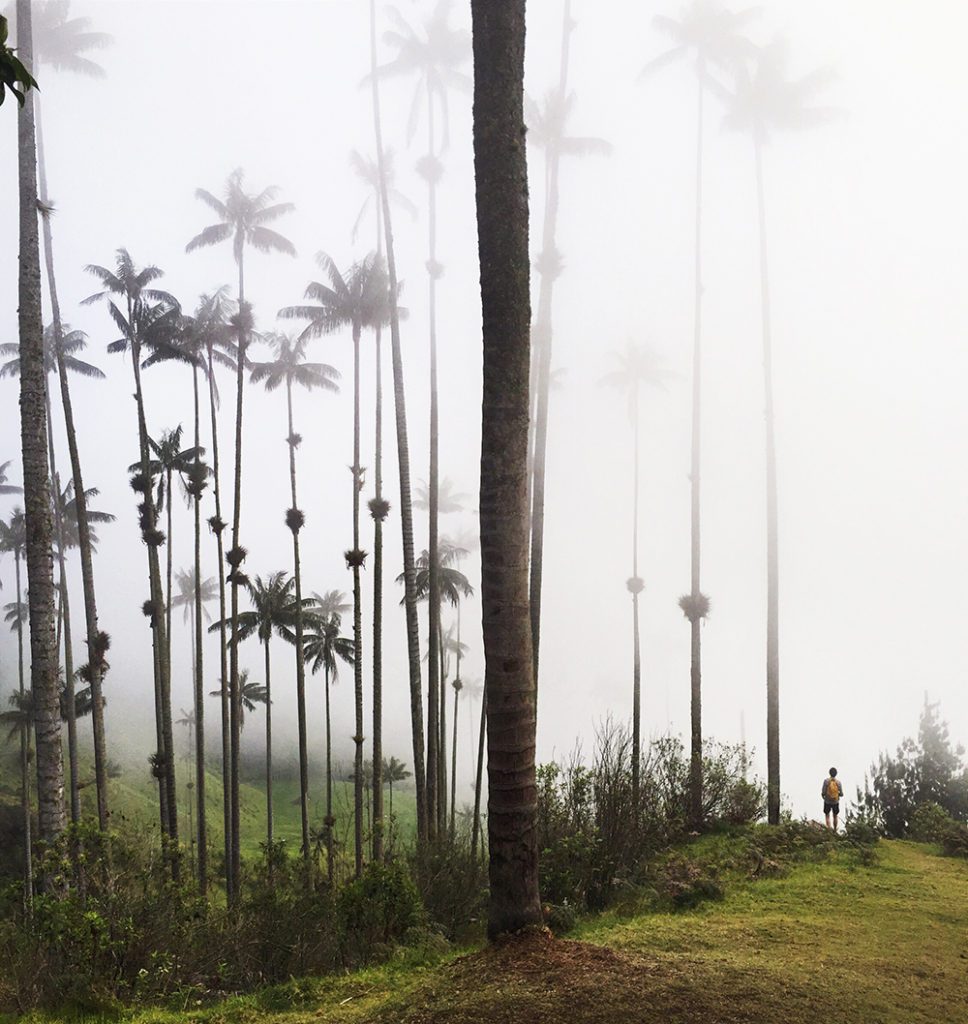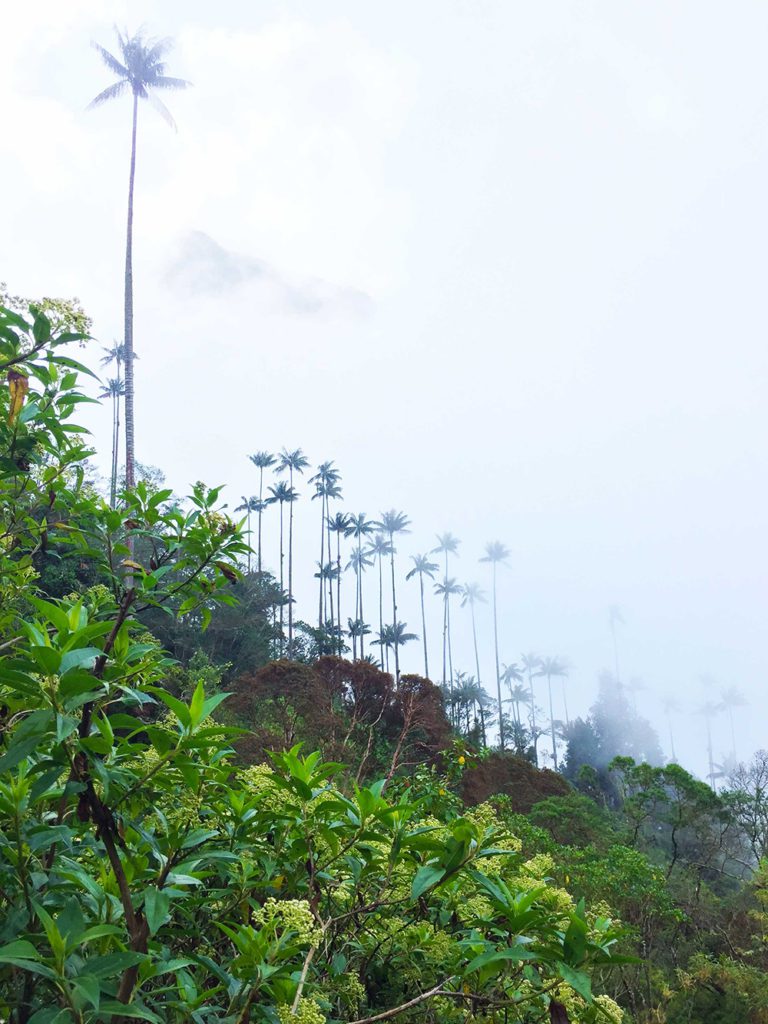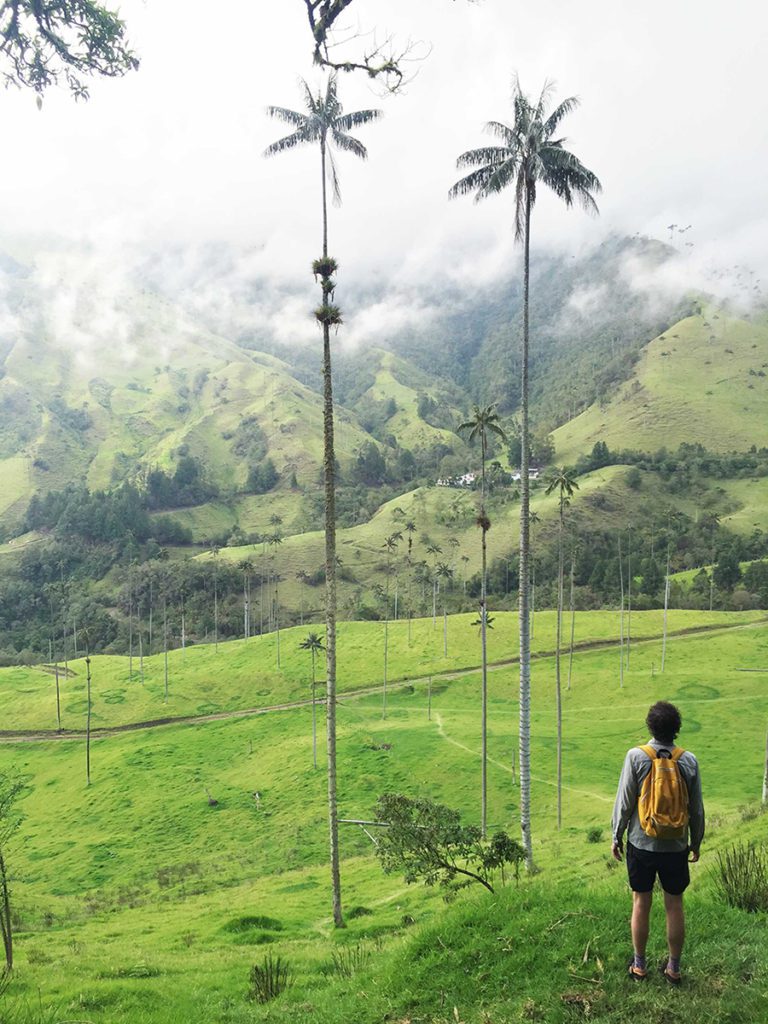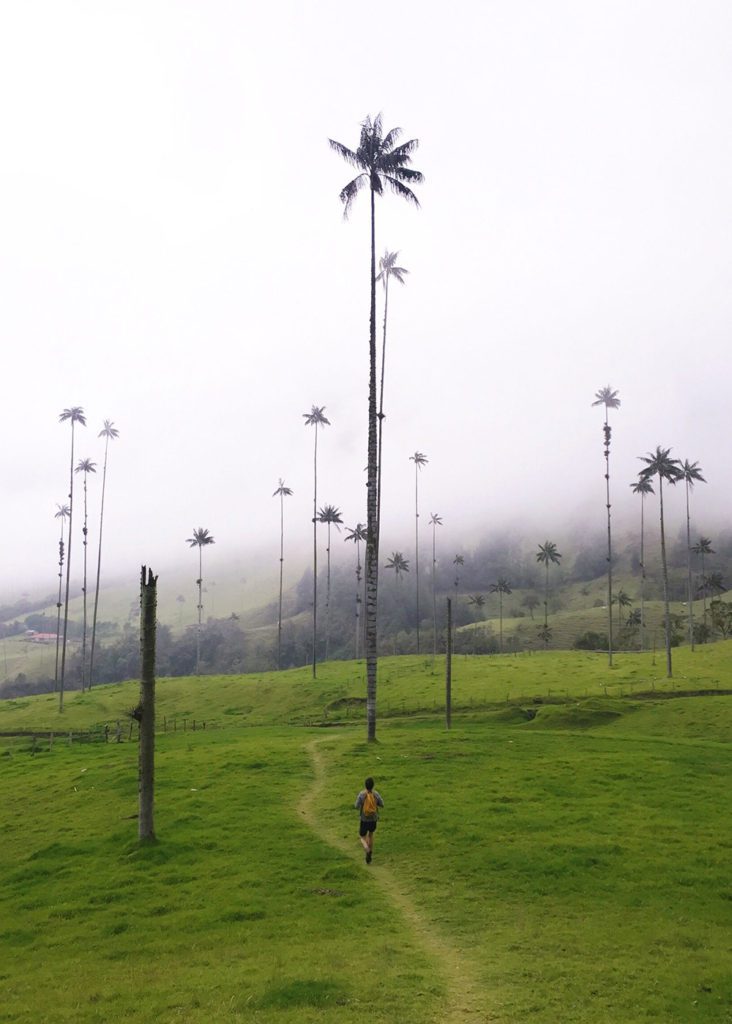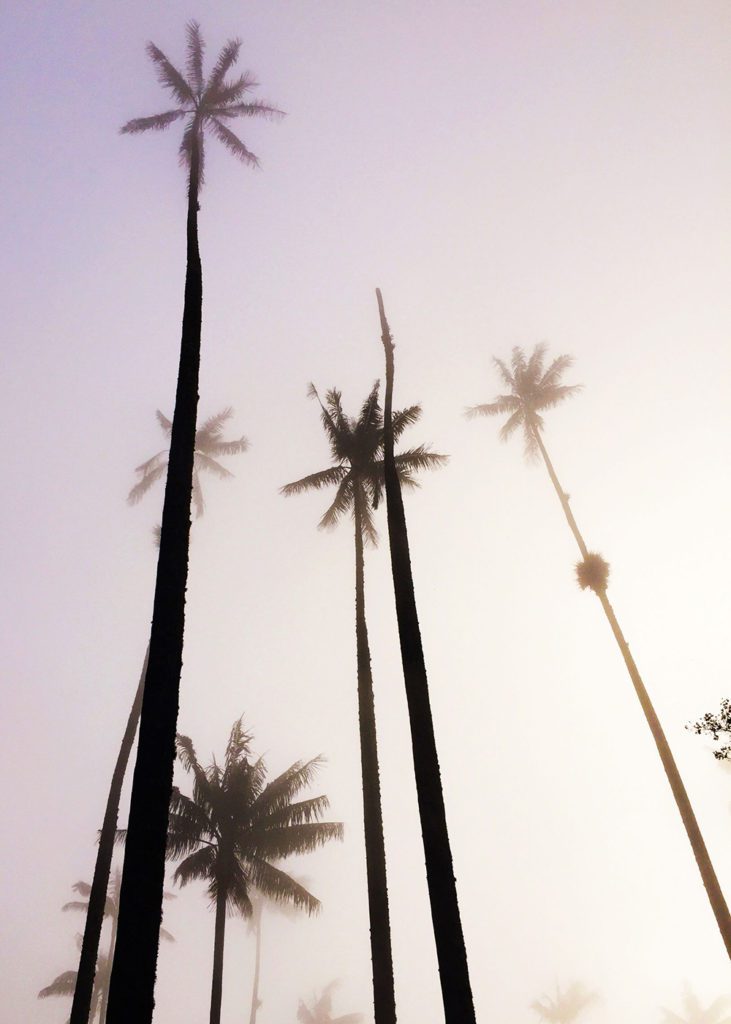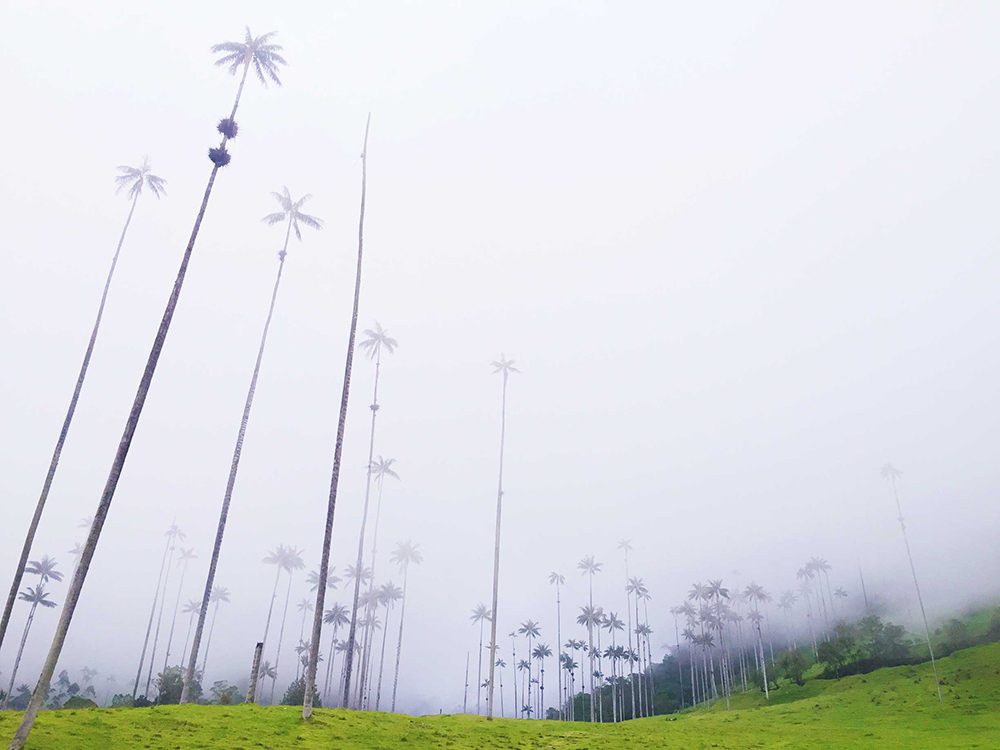 Be Prepared While Hiking Valle de Cocora:
It can be very muddy during rainy periods, so be sure to wear hiking shoes you don't mind getting dirty, or wear rain boots if possible. Many hostels in town rent rain boots for the day.
Dress in layers. Up on the mountain it will be cool, and other times you will be sweating.
Bring plenty of water and some power snacks. It's a challenging hike.
While Visiting Valle de Cocora:
Explore Salento:
Salento is cute. Really cute. It's a great destination on it's own. The town is small but well touristed because of the nearby valley, as well as the coffee tourism in the area. There are plenty of hostels, guesthouses, and restaurants to frequent while before and after hiking Valle de Cocora.
Take a day to walk around town and find the two Miradors or lookout points. One looks over the city itself, and the other looks over a dramatic green valley.
There are some great street food options here too - freshly cut fruit, grilled corn on the cob (actually tastes like popcorn!), and chorizo on a stick with a small arepa (thick corn tortilla) on the end.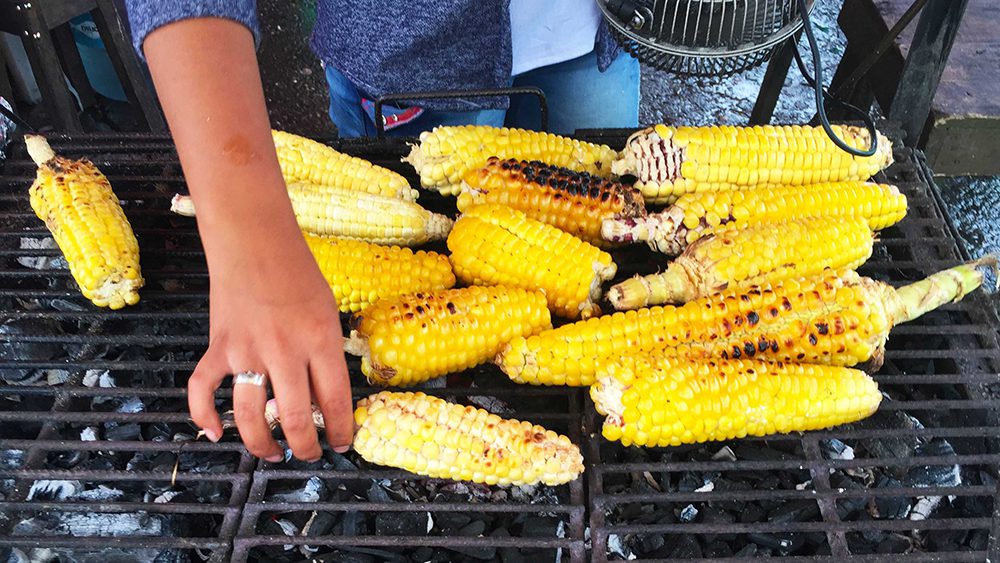 Roasted corn from a street vendor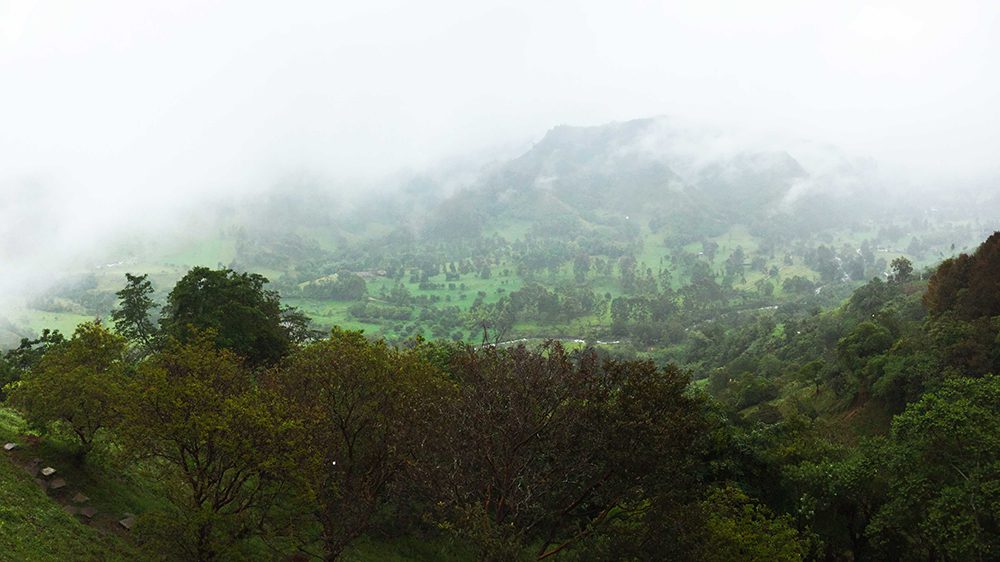 View from one of the miradors in Salento.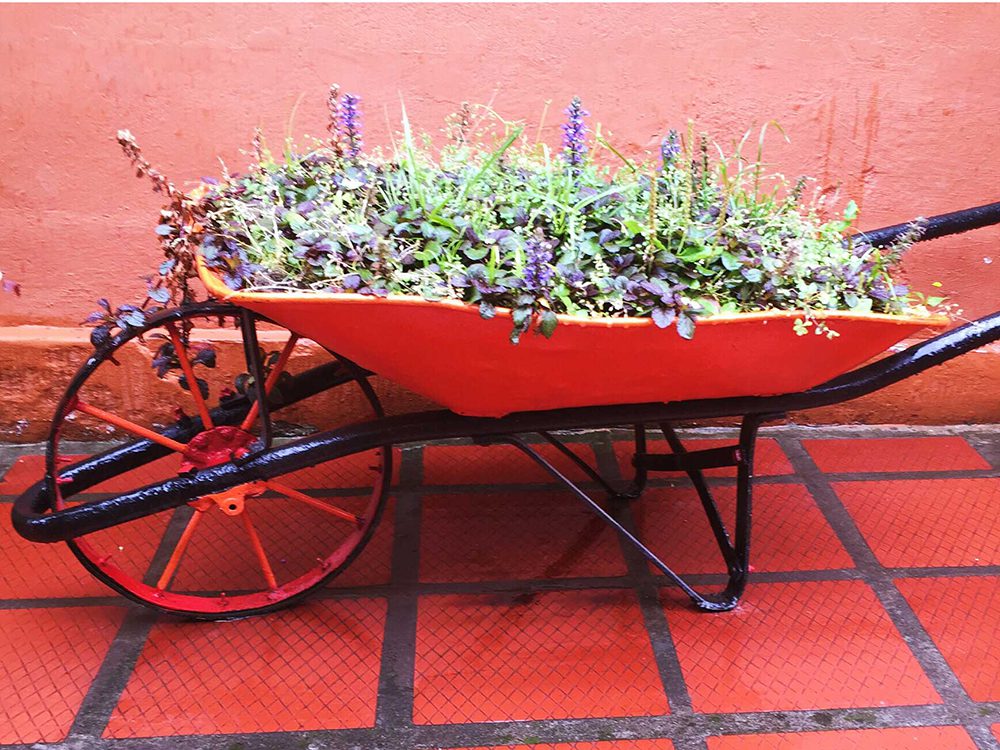 Stay at Yambolombia:
Yambolombia is an eco-hostel a 5-10 minute Jeep ride or 20 minute walk outside of town. The owner, Gabriel, and his staff were very welcoming. Free delicious local coffee is always ready to drink at the communal table. Breakfast is available for a small fee, and is tasty, fresh, and healthy. The private rooms are simple, but clean, and very reasonably priced.
There is a nice lookout point on the hill behind the hostel. It's a great place to watch the sunset, or enjoy a bonfire after the sun has gone down.
If you're interested in seeing more of the beautiful nature of this area after hiking Valle de Cocora, Yambolombia is the best place to base yourself!
We loved our stay here and hope to return someday!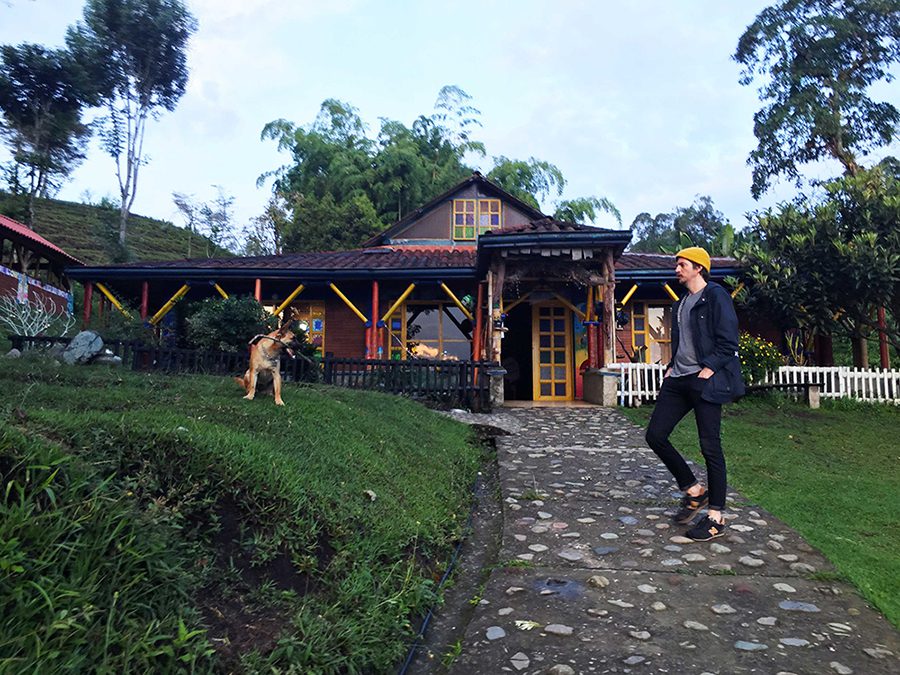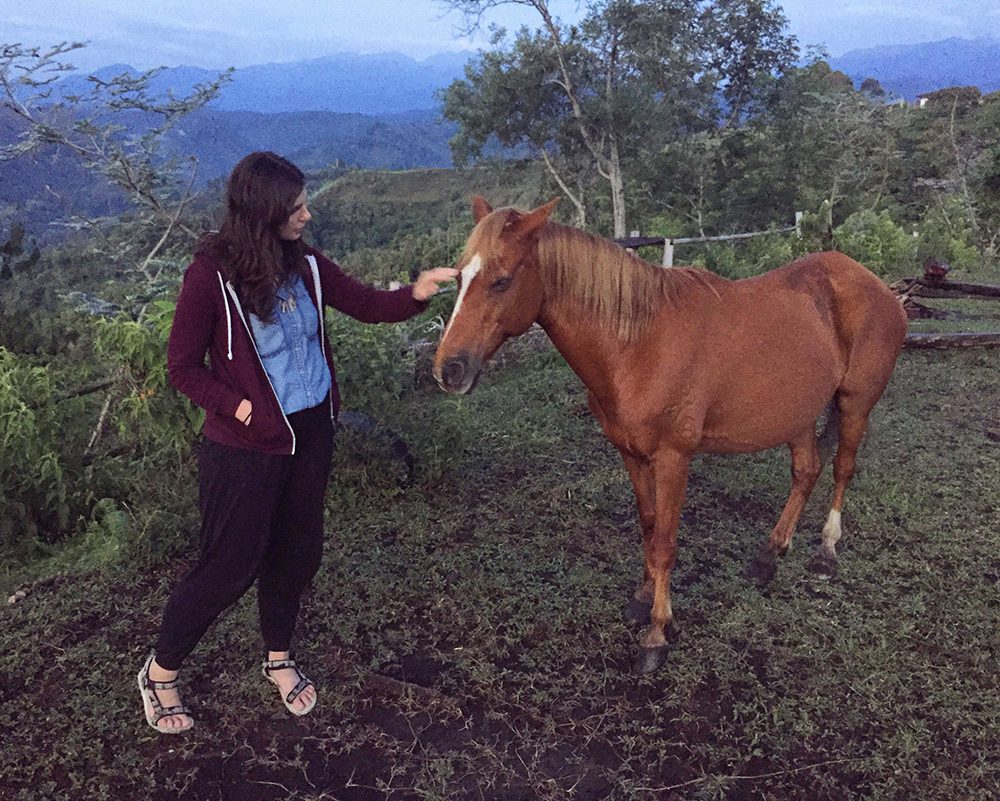 The resident horse at Yambolombia hostel.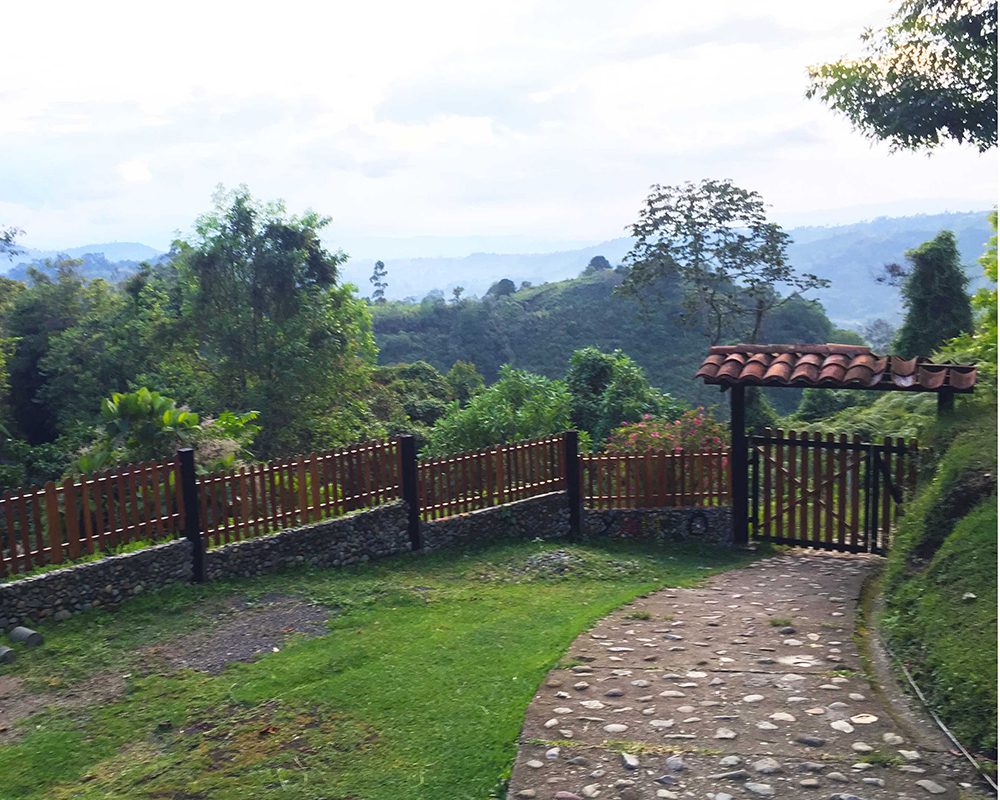 View from the front of the hostel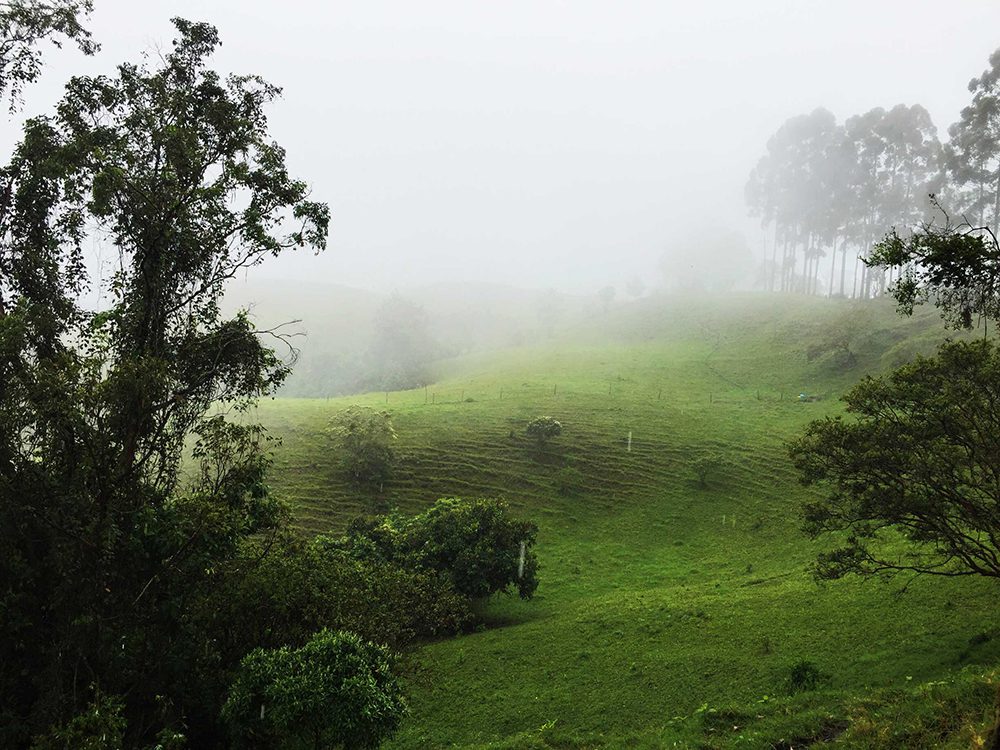 Farmland on the road between Salento and Yambolombia
Go on a Colombian Coffee Tour:
I recommend Finca Ocaso. It's a 15-20 minutes Jeep ride or a 1 hour walk outside of town (if you are staying at Yambolombia hostel, it's an easy walk down the hill from there).
This is a working coffee farm that also has a great and informative tour. Tours are 15,000COP per person and last about 1 1/2 hours. Our guide was enthusiastic and well versed in the coffee process. We learned about the benefits of permaculture on a coffee farm (other plants grown with the coffee plants give them much needed shade to grow), how they decide which types of coffee plants to grow, how the coffee fruit is harvested, and then dried and processed.
We even had a contest to see who could pick the most coffee fruits. And at the end of the tour, we were treated to one of the best cups of coffee I've ever had.
Tours are offered in English and Spanish. English tours begin at 9am, 11am, 1pm, 2pm, and 4pm.
Finca Ocaso also has a house for rent if you have a bigger group or just want to rent a peaceful home in the countryside. Check it out on Airbnb.  Click here to get $40 off your first Airbnb stay.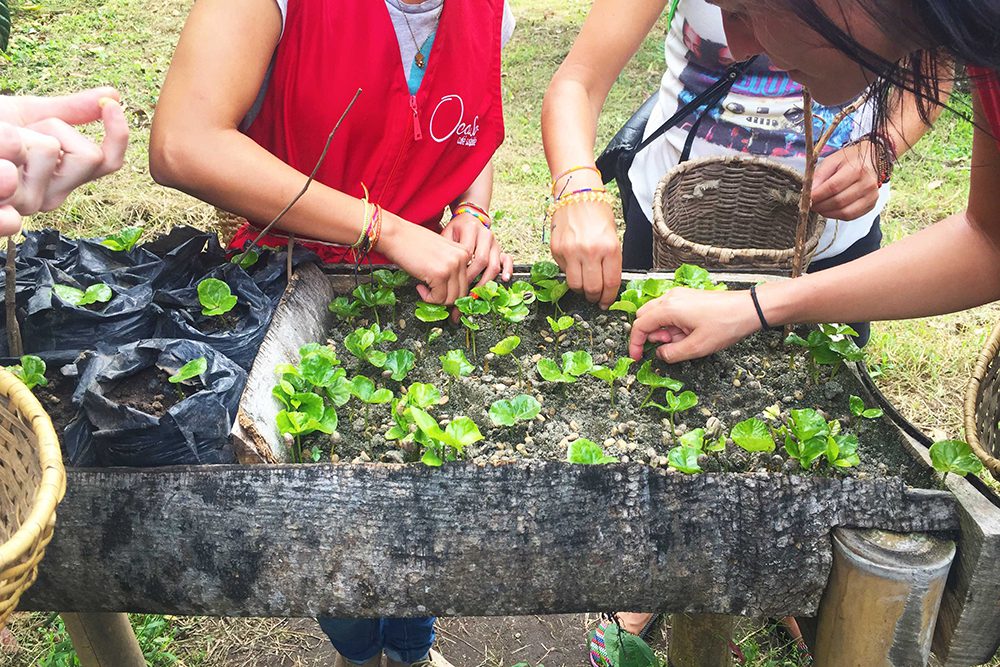 Growing coffee plant seedlings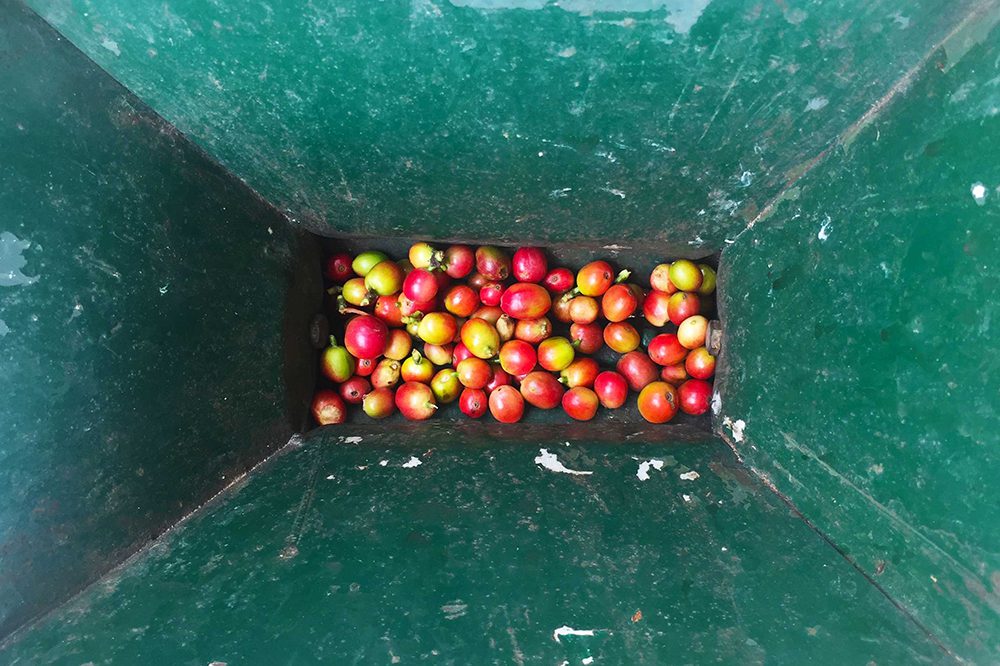 Coffee fruit before it's processed to remove it's shell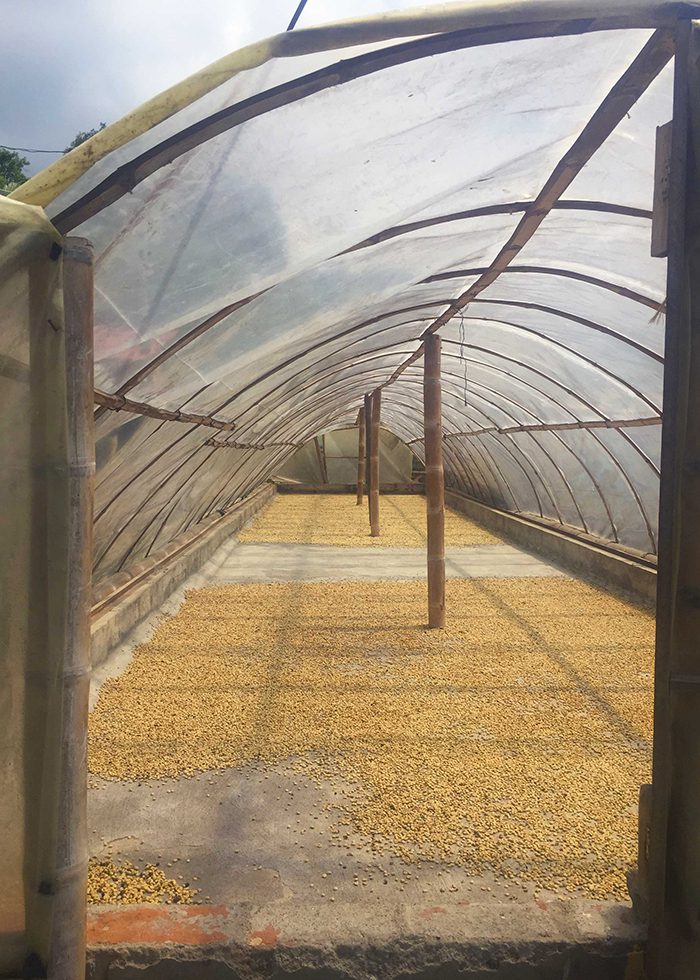 Coffee beans drying in the sunny greenhouse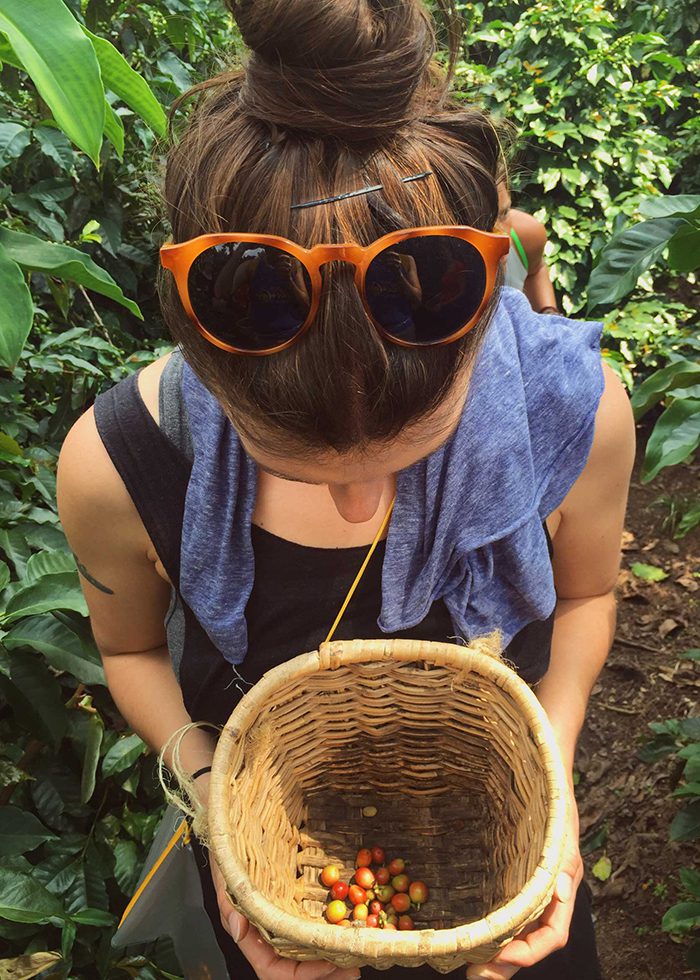 Picking coffee fruit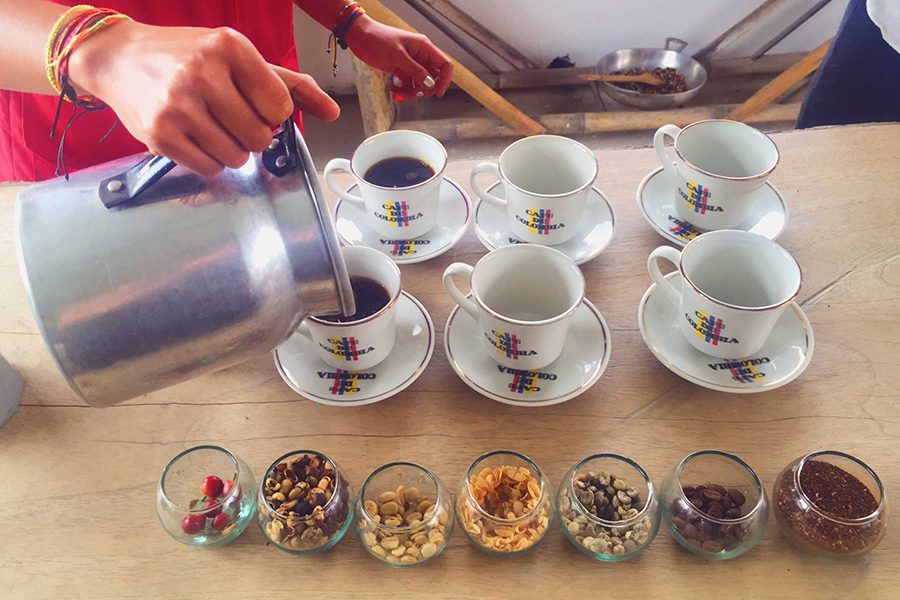 The best cup of coffee I've ever had
If you're heading to Colombia, check out the other 2 best adventures in the country:
And check out my city guides: