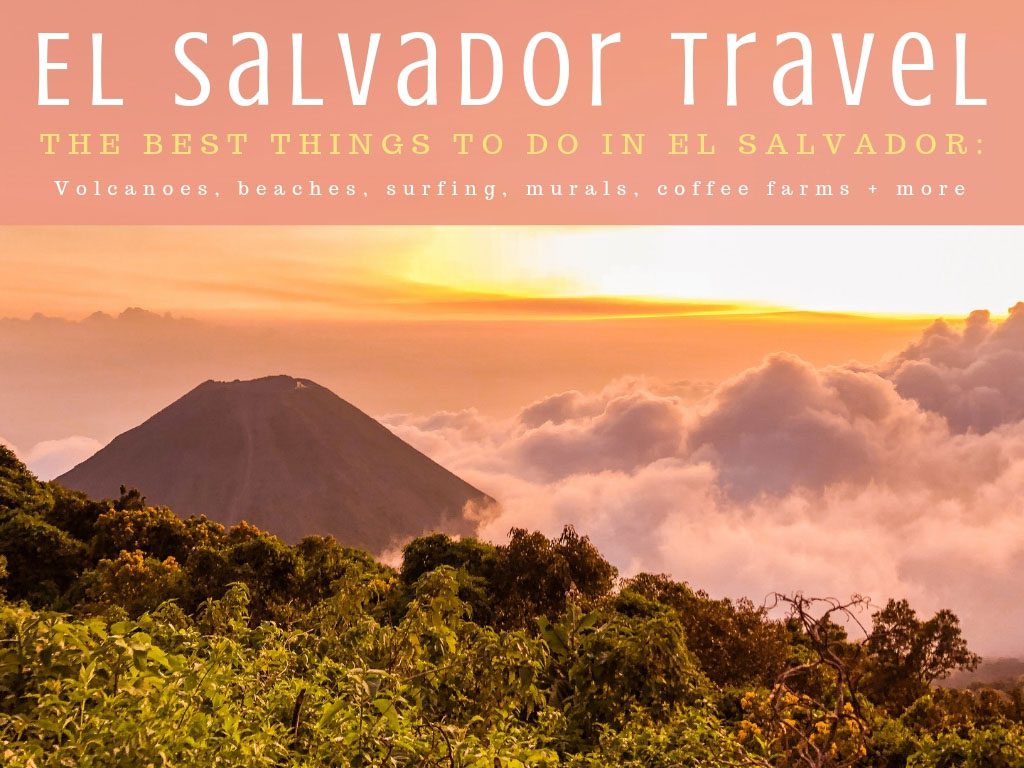 El Salvador travel is very off the radar for many, which is exactly the reason I was so interested to visit. During my whirlwind 6 day El Salvador tour with the El Salvador Tourism Board, I visited 10 towns/cities, 4 beaches, 2 volcanoes, 2 local markets, and a coffee farm. I learned so much about the rich culture, history, and the best things to do in El Salvador, that I'm so eager to share it all with you here!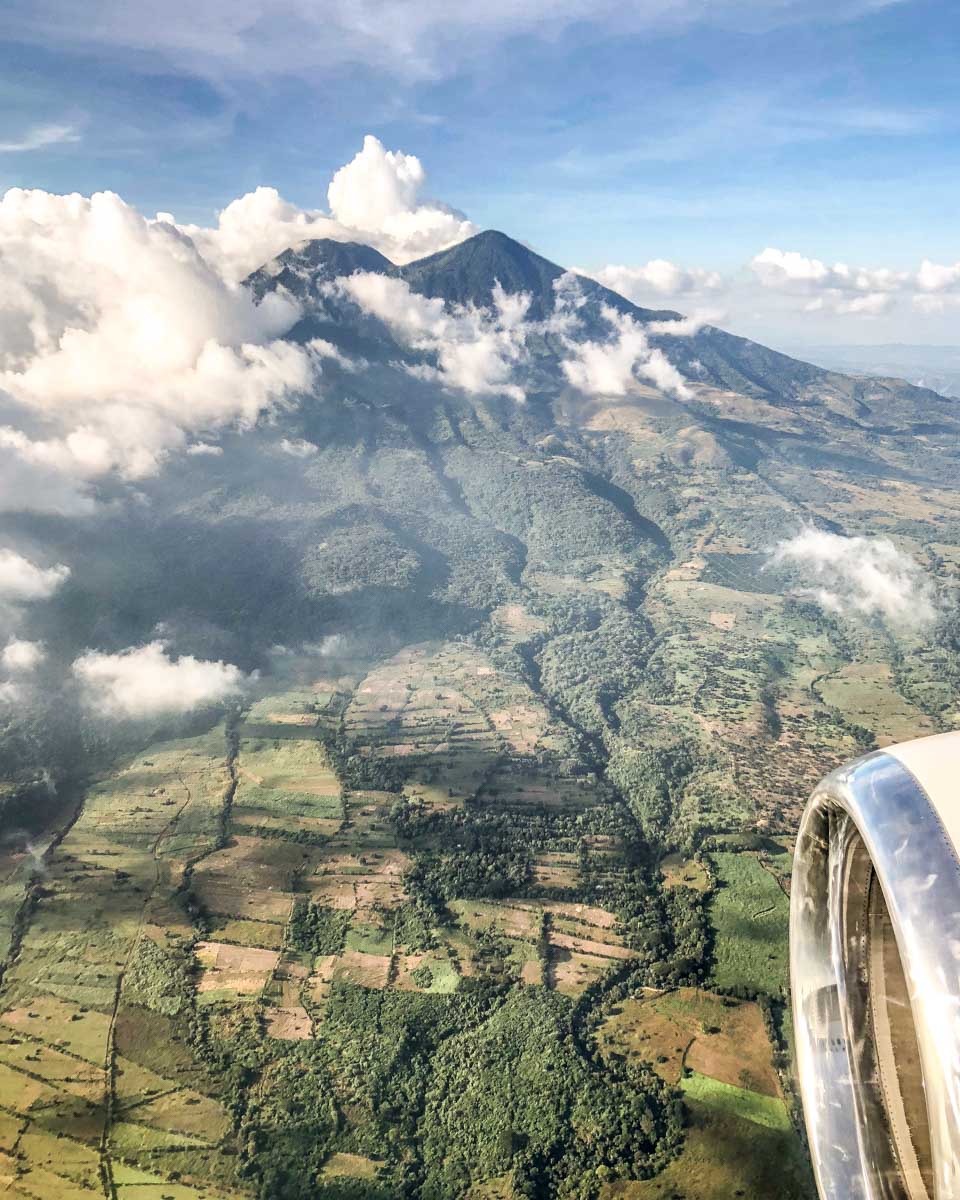 El Salvador is such an underrated and beautiful travel destination, so I hope to inspire more people to consider it.
Day 1 - Golfo de Fonseca & Eastern Beaches: El Salvador Travel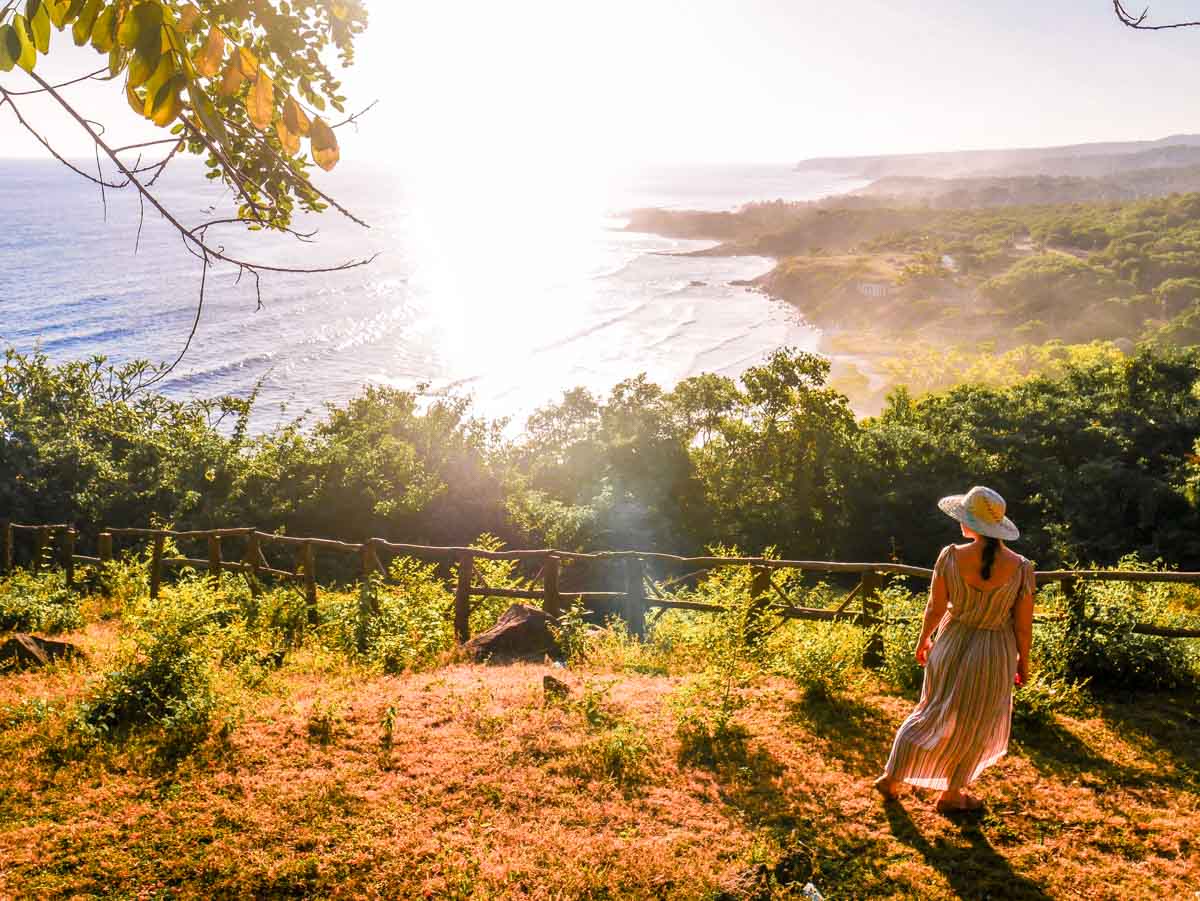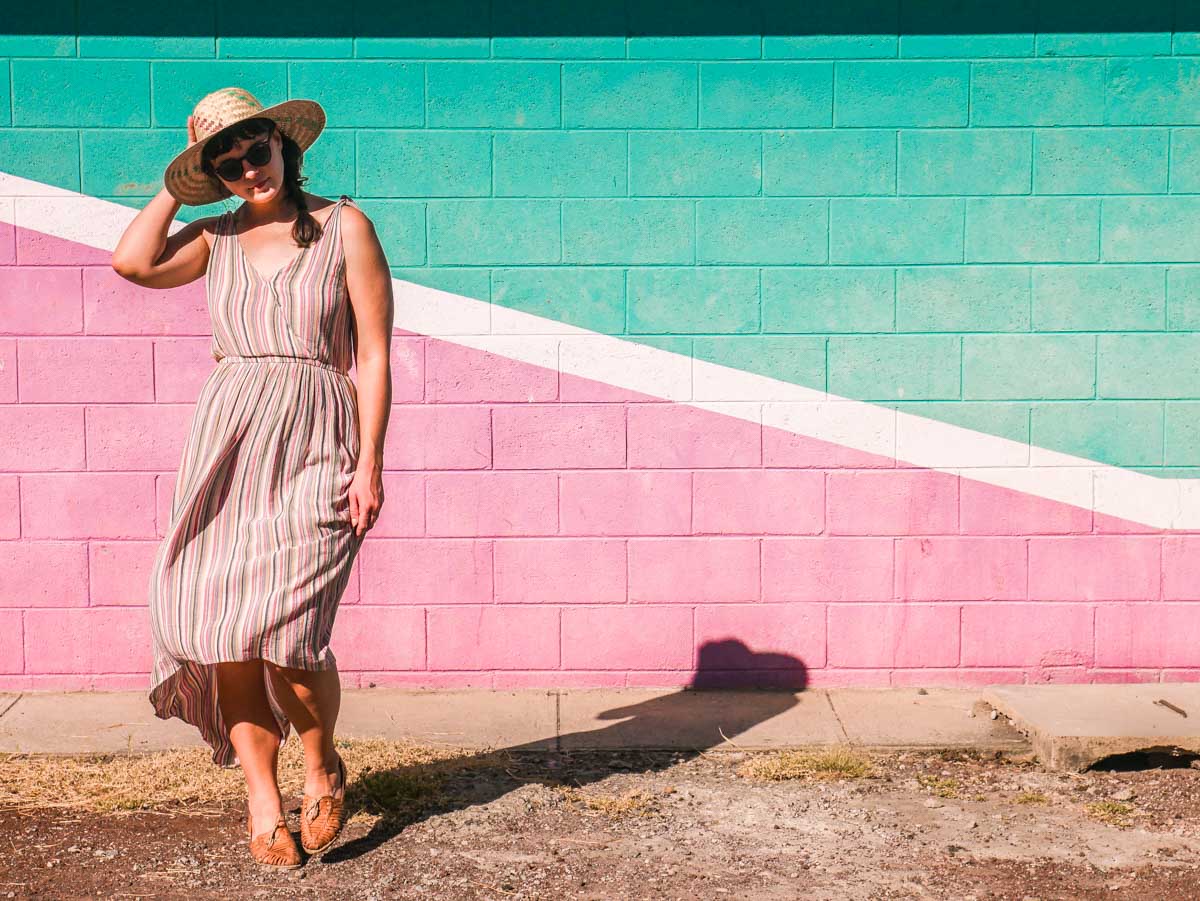 Our first day of El Salvador travel was spent in the east of the country, a less developed region that is filled with beautiful nature and remote beaches. If you're looking for things to do in El Salvador in untouched nature, this is a great place to explore.
Golfo de Fonseca: Things to do in El Salvador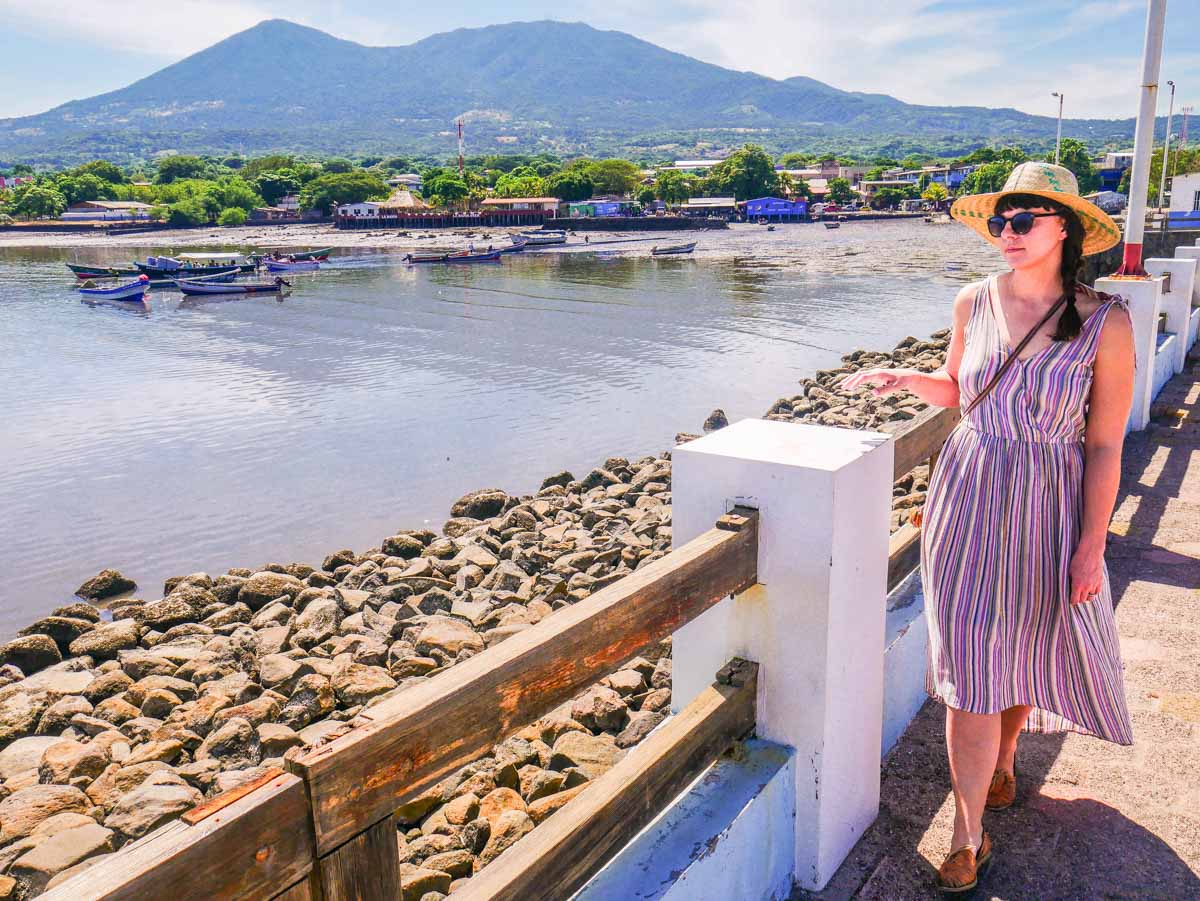 Our first El Salvador travel destination was the beautiful Golfo de Fonseca in the far east of the country. This giant gulf is shared by El Salvador, Honduras and Nicaragua and is filled with small islands.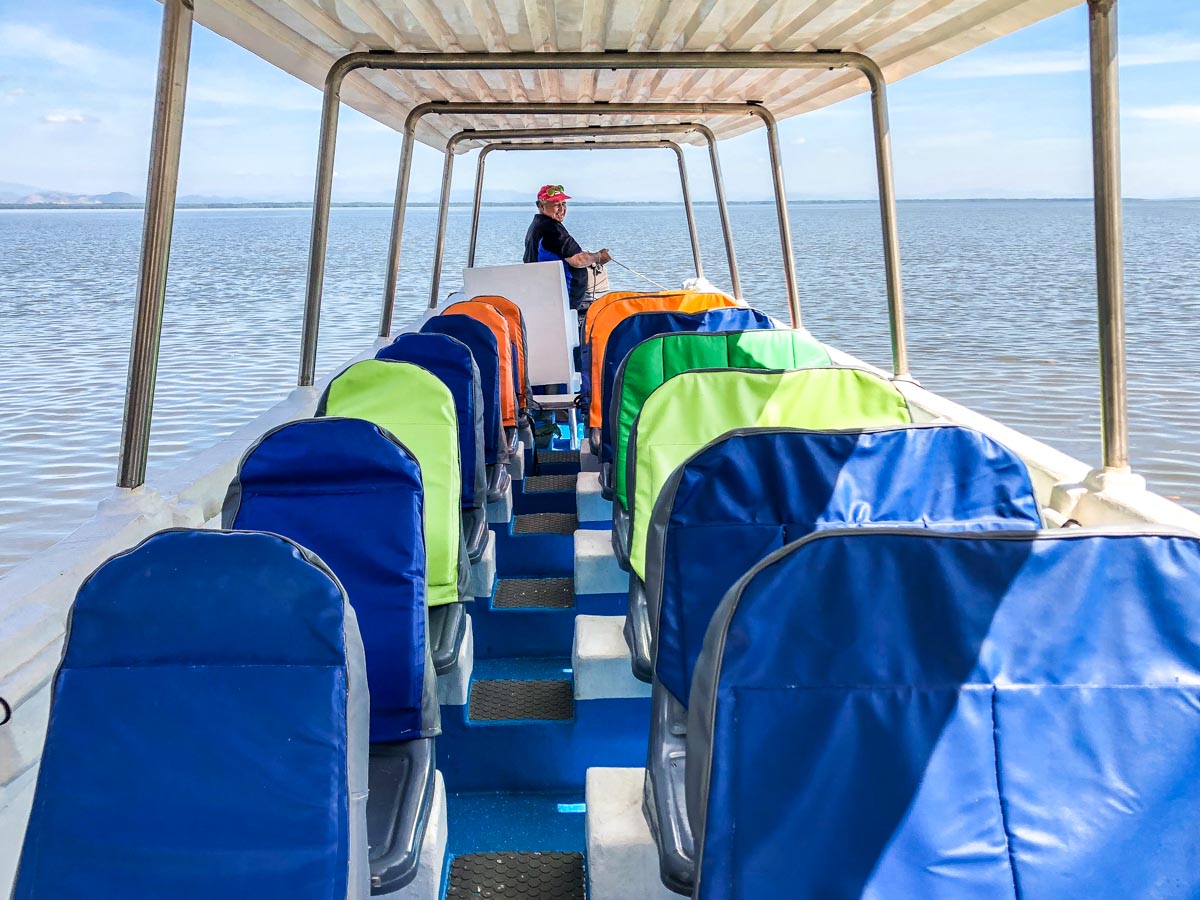 We took a boat tour along the coastline and then zig zagging around islands. It was amazing to see so much land has been untouched by humans. This is a very sparsely populated region, though there are some local villages like on the island of Zacatillo - with only 4km squared and a population of 2000.
We rode up to the shore, hopped out, and pulled up a chair at the only restaurant we could see on the beach. This open air, local spot was a gem. We ordered fresh whole fish and grilled shrimp and they were some of the freshest and most delicious meals we had during our El Salvador travel. The owner was also wonderful and stayed to chat with us for a long time, honestly telling us about his life.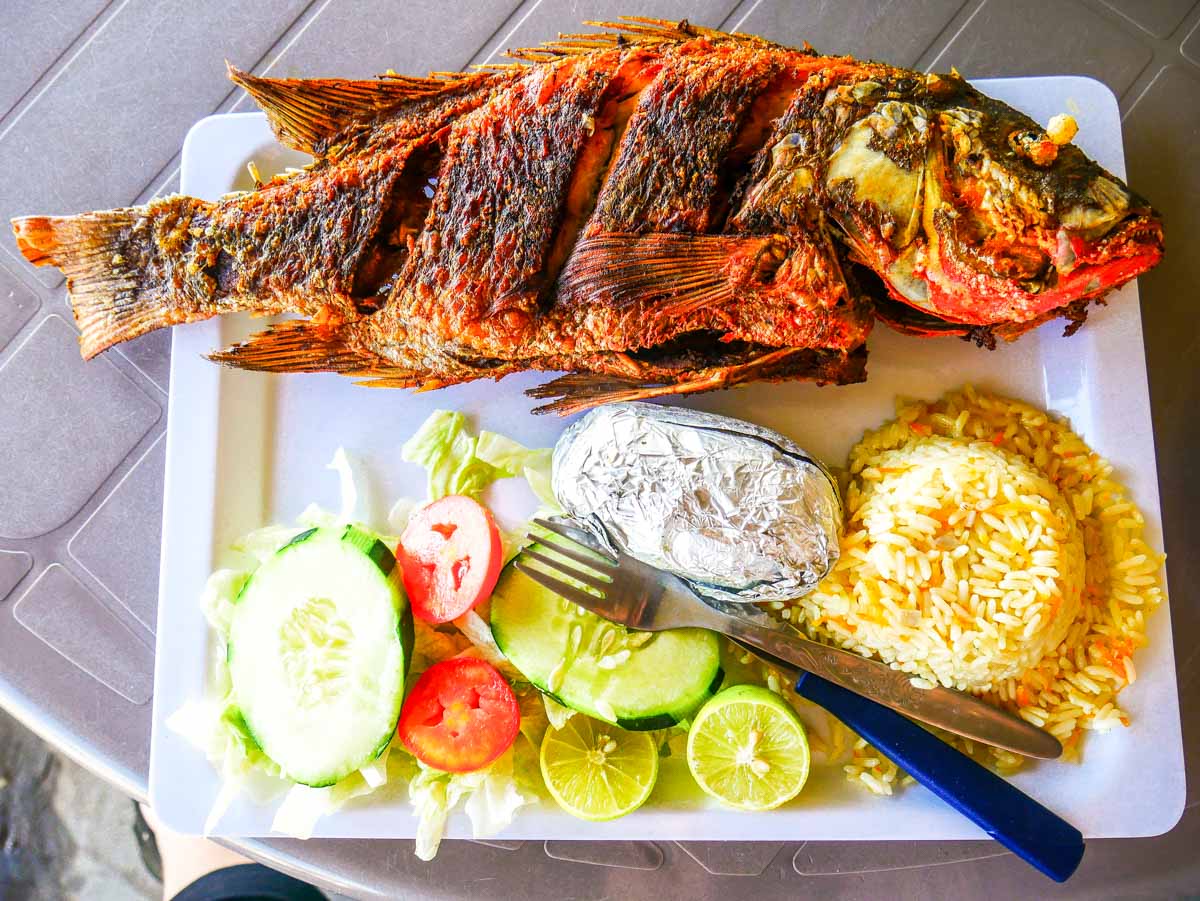 The Golfo de Fonseca is a great option for both natural and cultural things to do in El Salvador.
How to Get to the Golfo de Fonseca: Things to do in El Salvador
Day trips can be arranged from La Union or El Cuco. I'd recommend spending the night in El Cuco and taking your trip from there.
Punta Mango: Things to do in El Salvador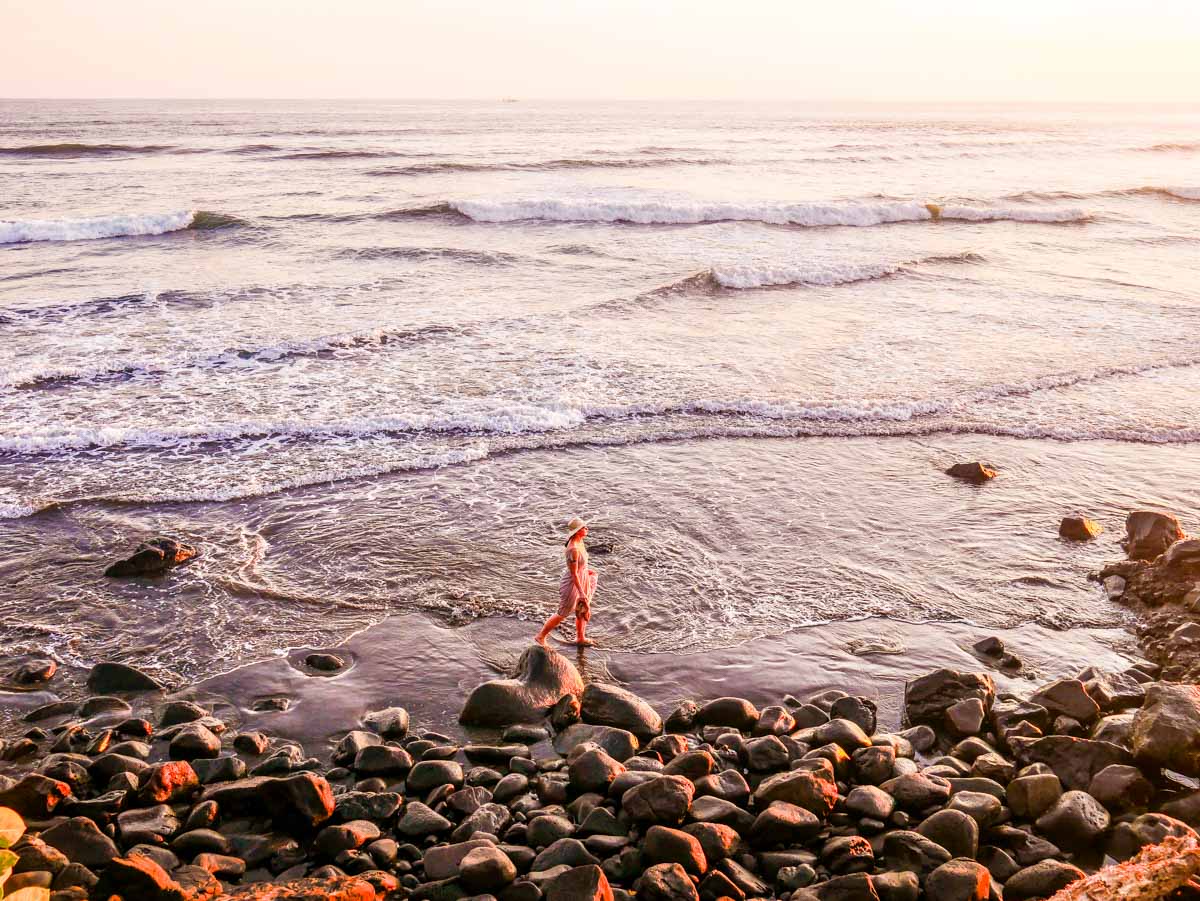 After our tour of Golfo de Fonseca, we drove to the remote beach of Punta Mango. It is not easy to get to, but it's clear that the hidden beach is special for just this reason. We traveled 30 minutes down a very difficult unpaved, rocky road. We were told it isn't usually this uneven, but as rainy season had just ended, the weather had left the path in disarray.
But once we reached the beach, it was absolute paradise. We got our first glimpse from the beautiful hotel, Los Mangos, on a cliff overlooking the cove. We then descended the steps and enjoyed the beautiful space as the sunset turned the sky and water shades of orange, pink, purple, and yellow.
Have I mentioned that El Salvador has amazing sunsets? Sunset viewing is definitely one of the best things to do in El Salvador.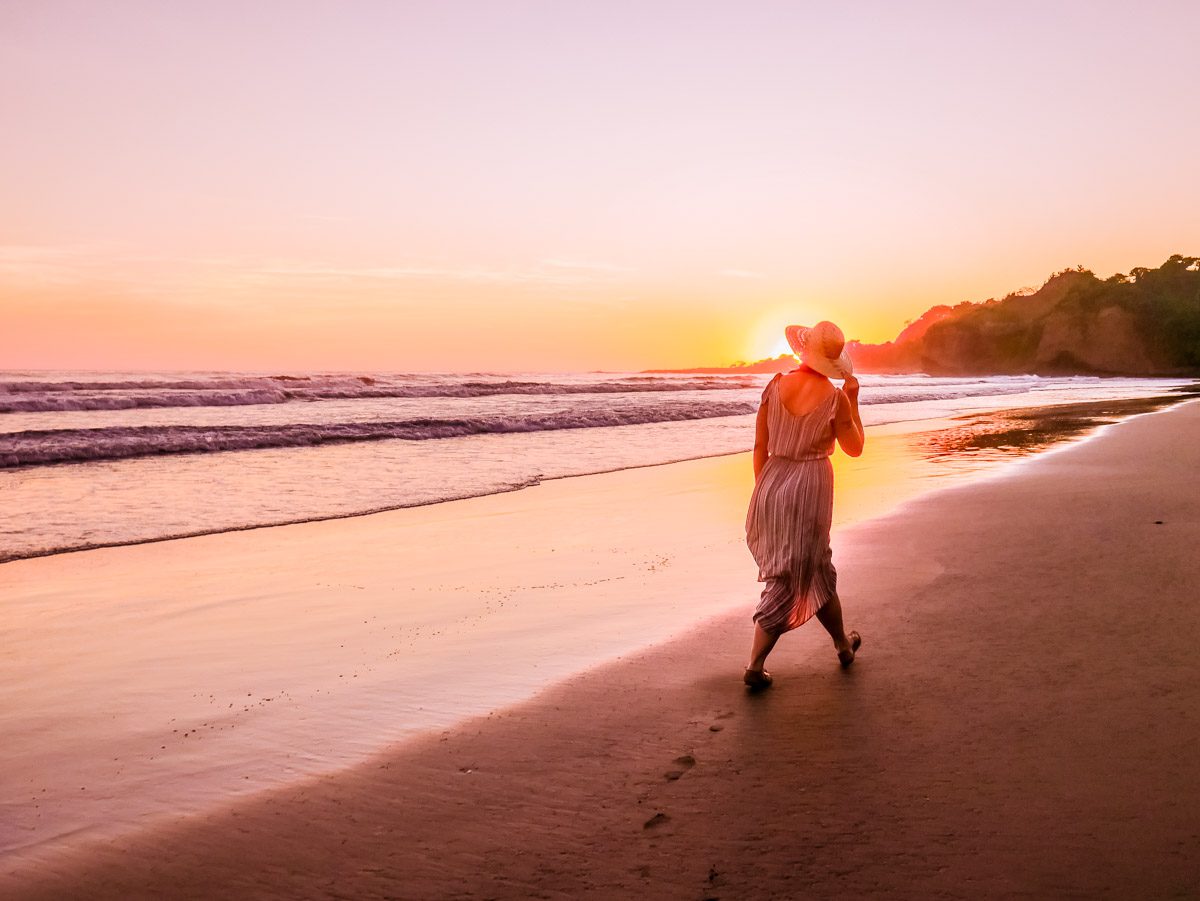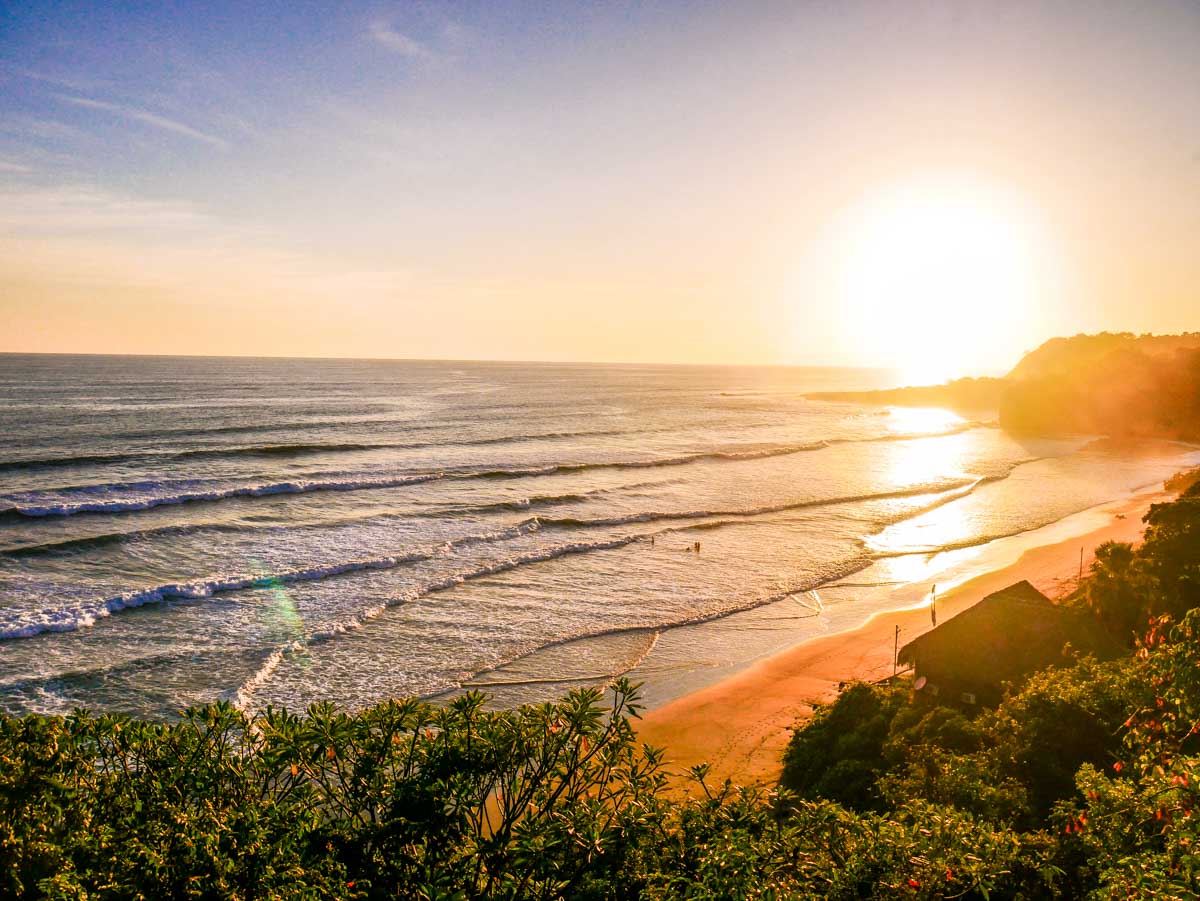 I wish we could have had more time to spend at the beautiful beach of Punta Mango. If you are looking for great beaches in the country, this is a perfect option for your El Salvador travel.
How to Get to Punta Mango: Things to do in El Salvador
You can reach this remote beach on the unpaved road from El Cuco. A 4x4 is recommended.
Day 2 - Cerro Verde National Park: El Salvador Travel
Day 2 we made our way back to the western side of El Salvador to enjoy some inland nature.
On the way we stopped in the bustling port of La Libertad for lunch. This town is the fishing hub, so it has tons of fresh seafood options. We ate with a view of the sea, and then took a quick look at the seafood market on the pier.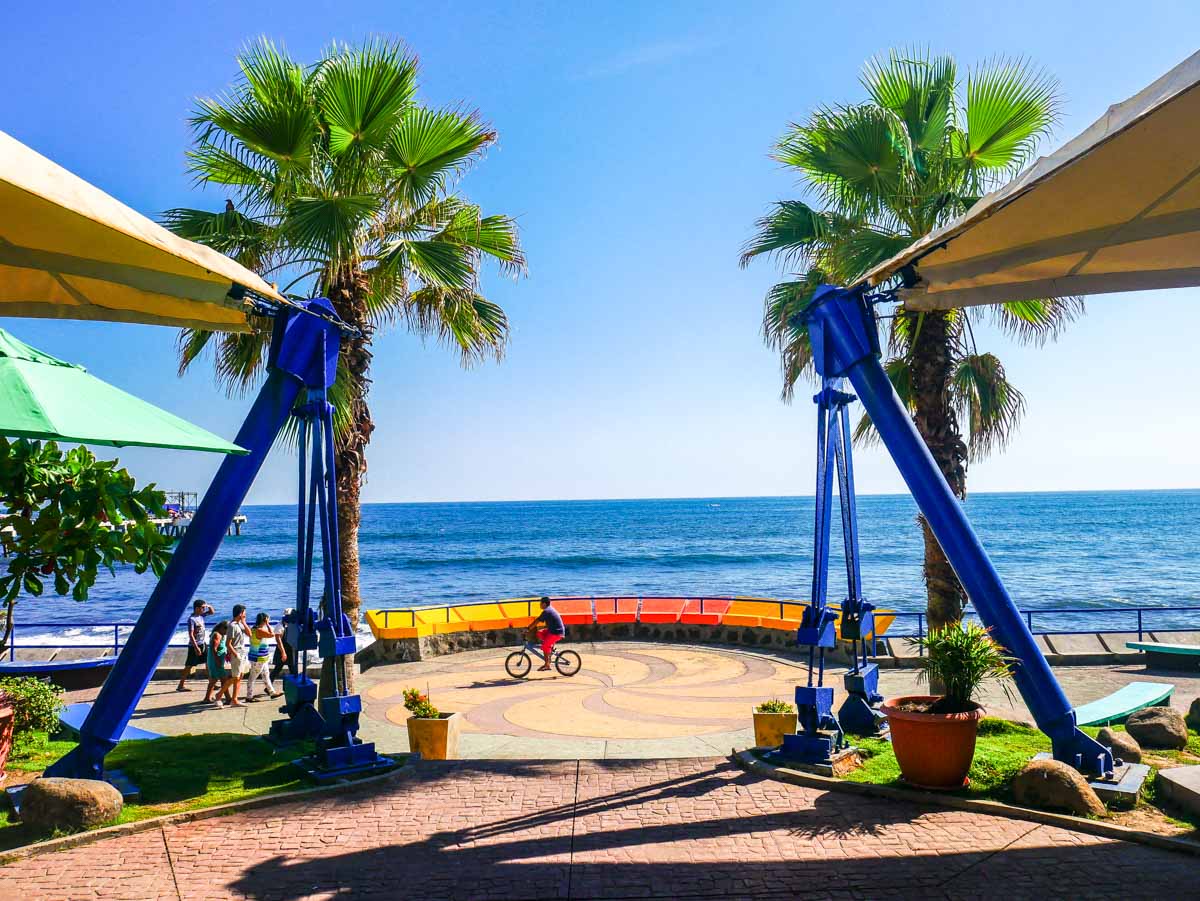 The most interesting thing about the seafood market here, is that the fisherman bring their boats right up on top of the pier after fishing early in the morning, and sell their catches straight from their boats. Such a cool idea. Definitely a great look into local life and an authentic cultural thing to do in El Salvador.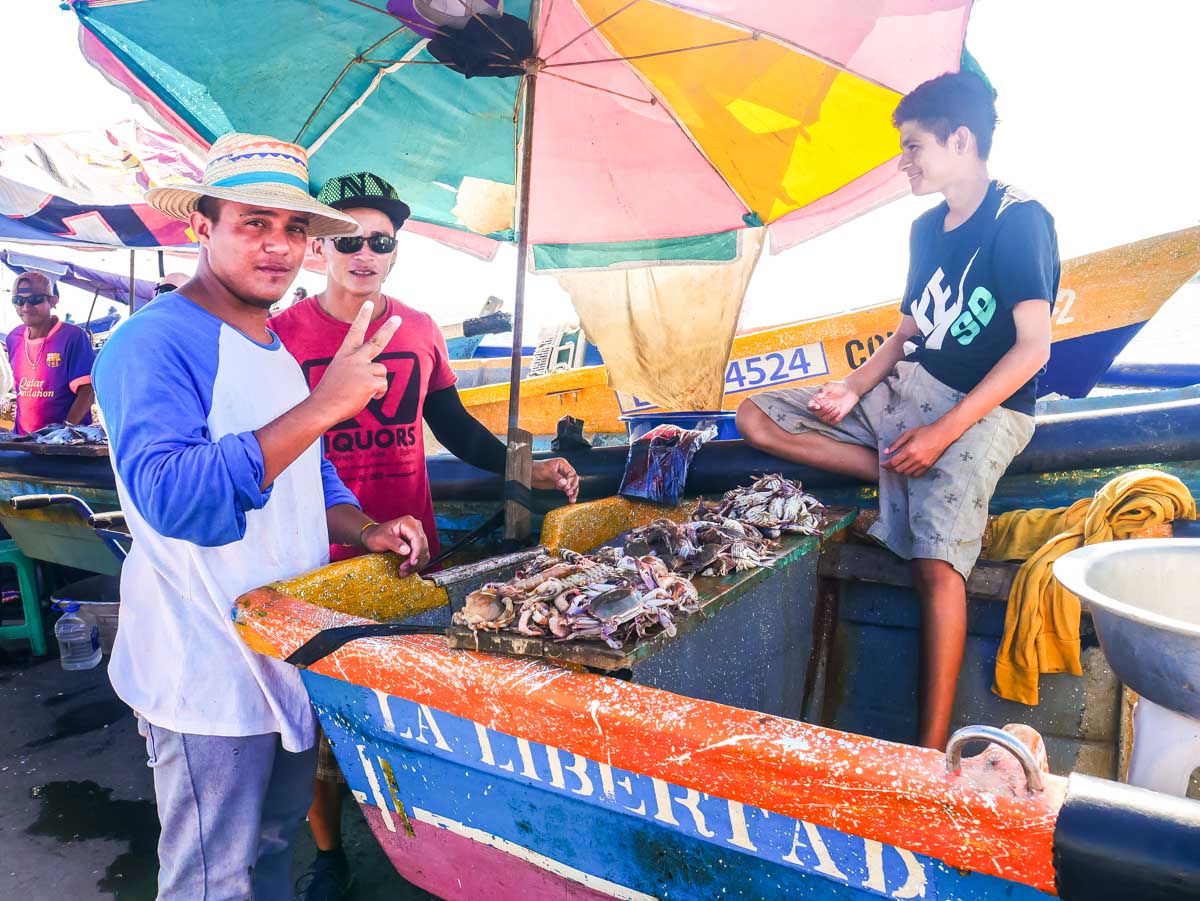 Cerro Verde: Things to do in El Salvador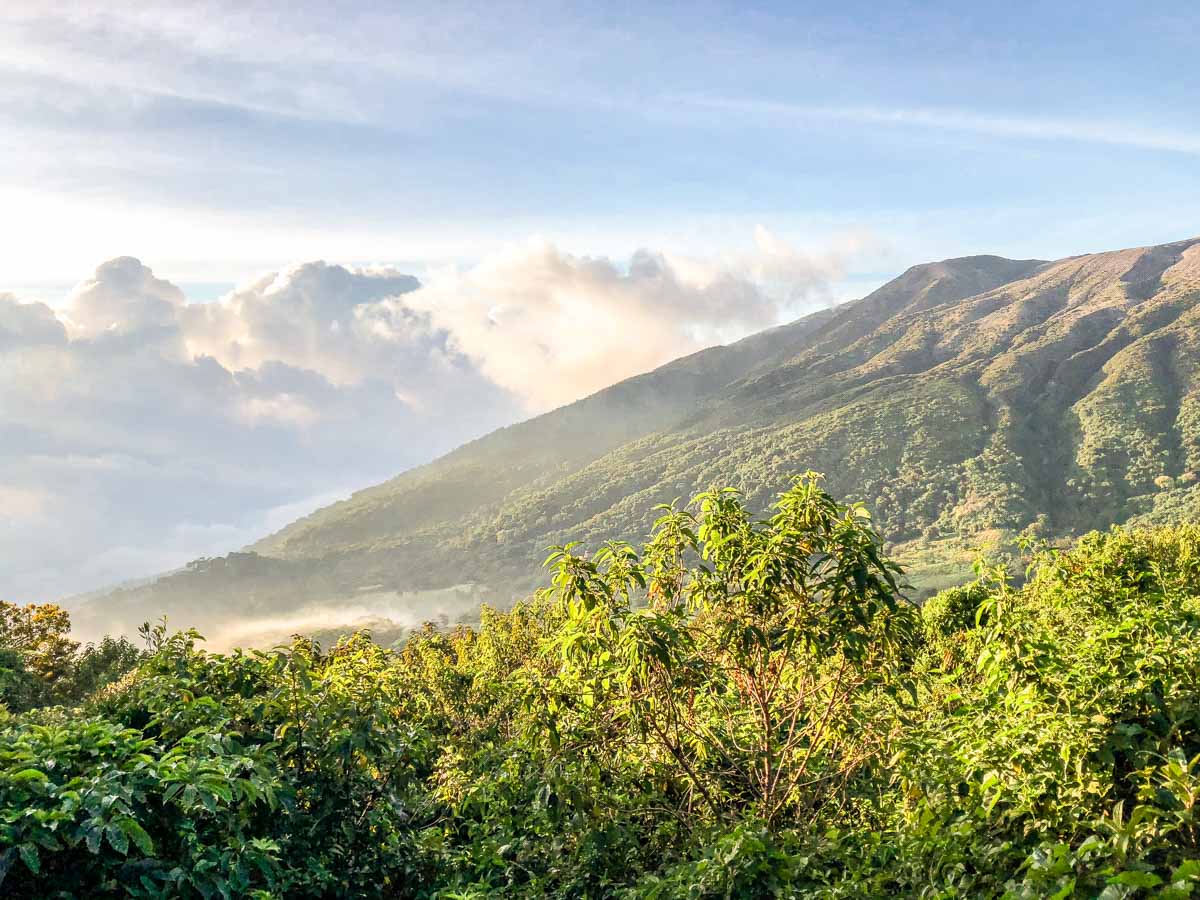 We then continued on to Cerro Verde, part of the national park Los Volcanes El Salvador. One of the most interesting things about El Salvador is how densely filled with volcanoes this small country is - there are 25 active volcanoes and more than 100 total in an area about the size of the state of New Jersey.
Cerro Verde is a special thing to do in El Salvador, because it is a dormant volcano that has an amazing view of two very close-by impressive volcanoes - Santa Ana and Izalco - as well as a beautiful crater lake called Lago Coatepeque.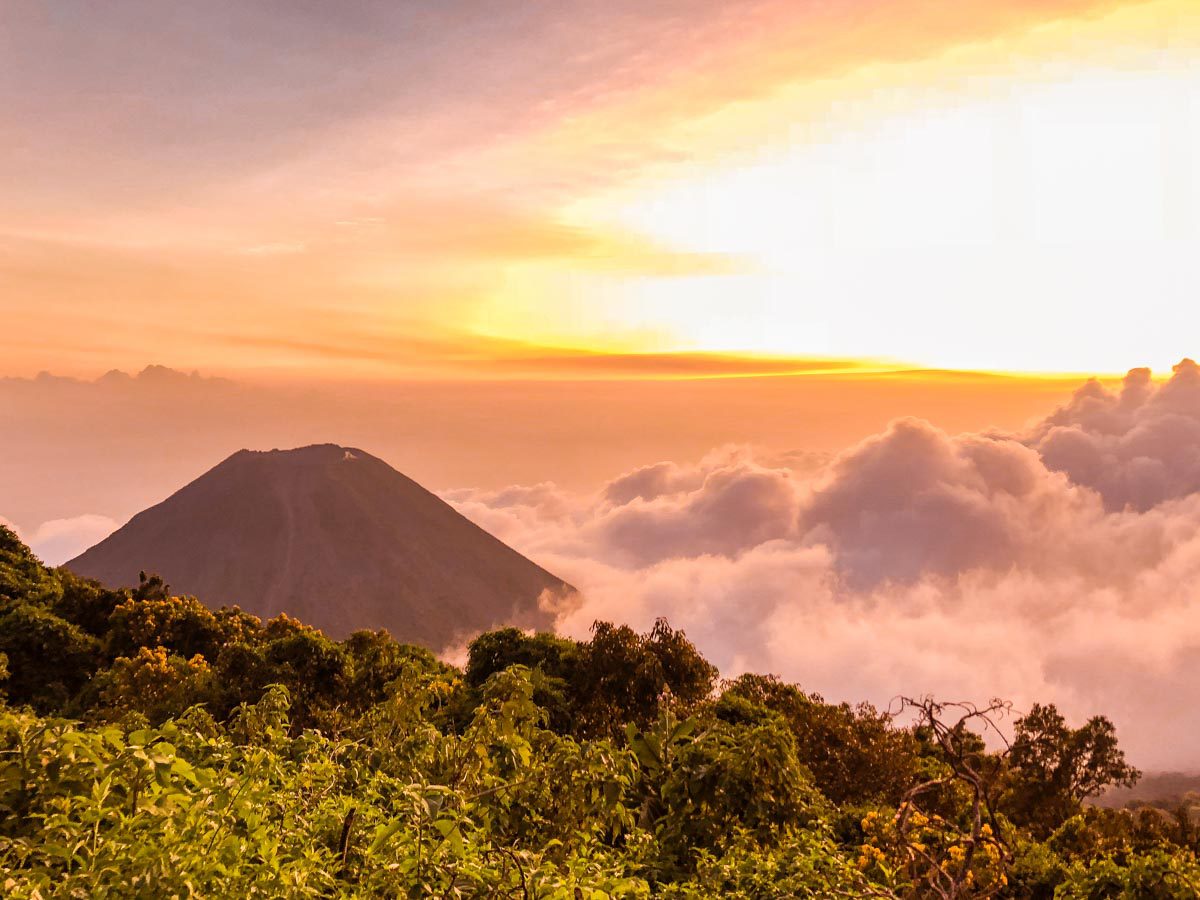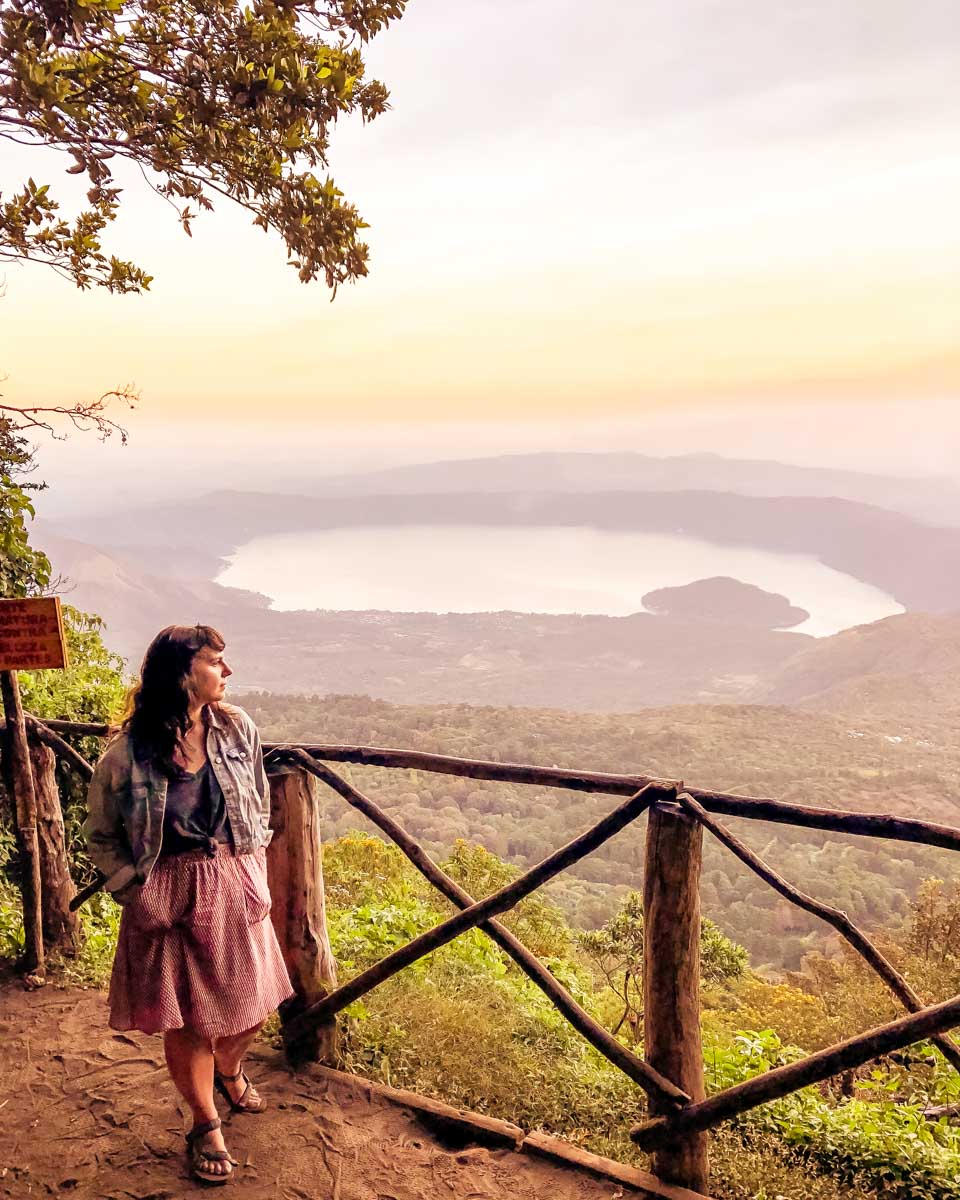 Cerro Verde itself is interesting since it's last eruption was over 25 thousand years ago, so the volcano is now covered in lush foliage. There is a walking path through the forest that gives you an interesting look at the foliage that now covers the crater, some of the 127 species of birds, and some amazing views.
Be sure to stop at the mirador right at the park entrance for some great views and photos of Volcan Izalco. If you can time this with sunset, you will get some incredibly epic photos as the clouds below you change colors. If you are a nature lover, this is one of the best things to do in El Salvador.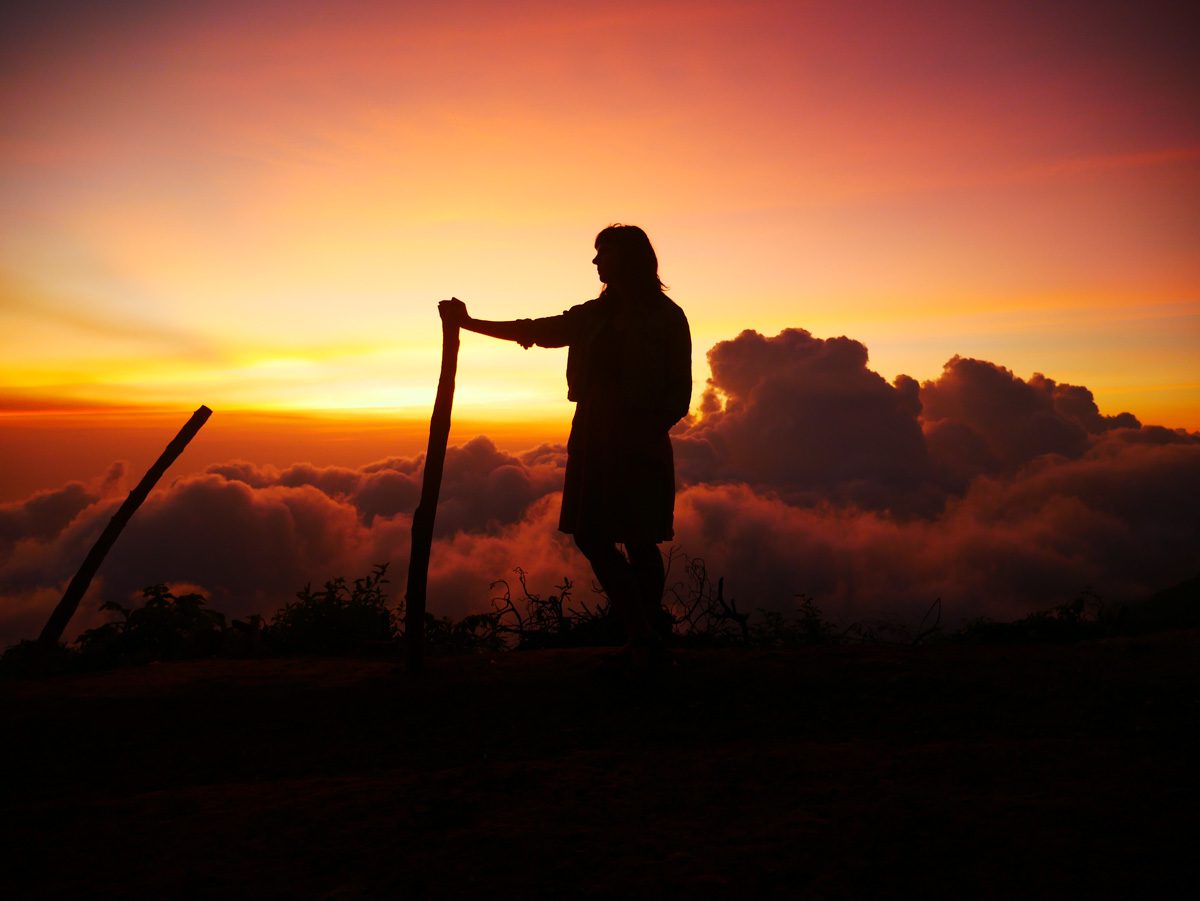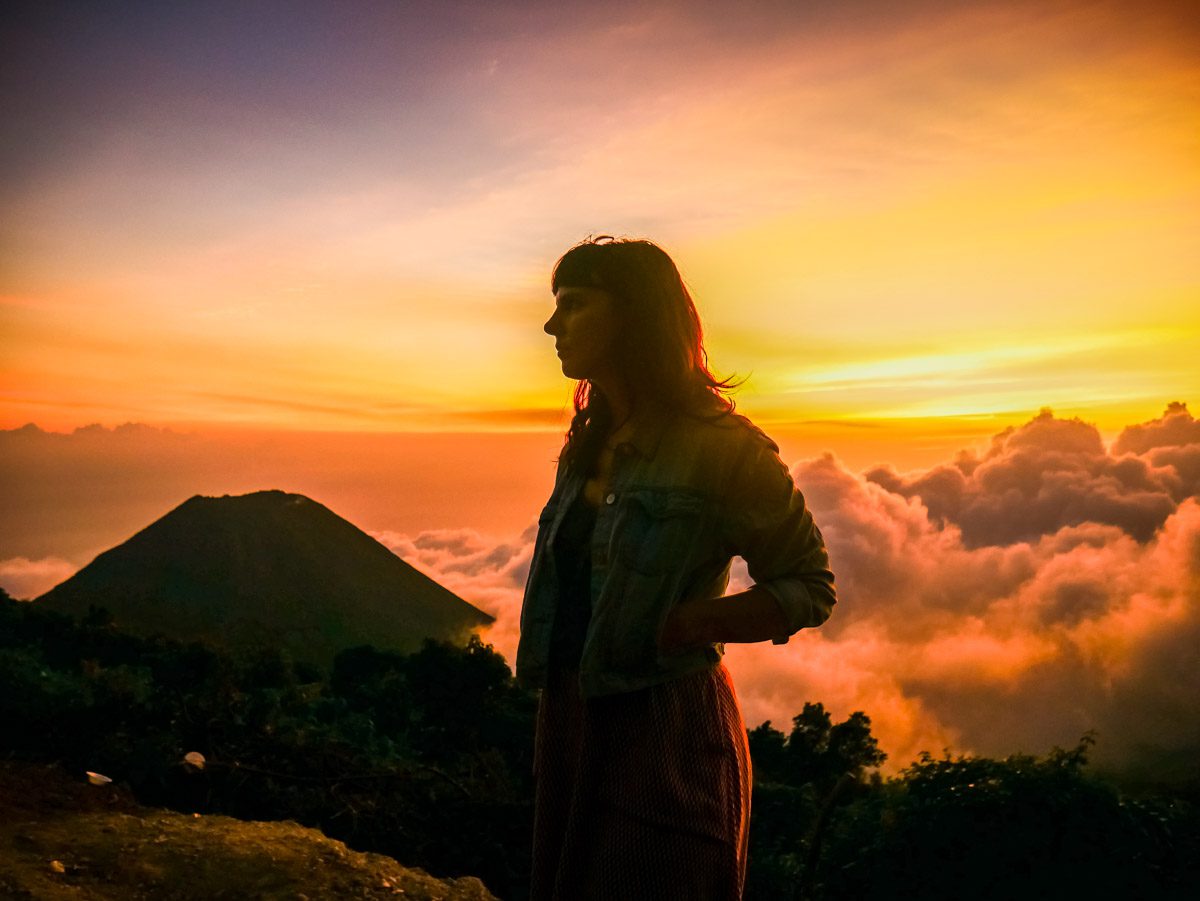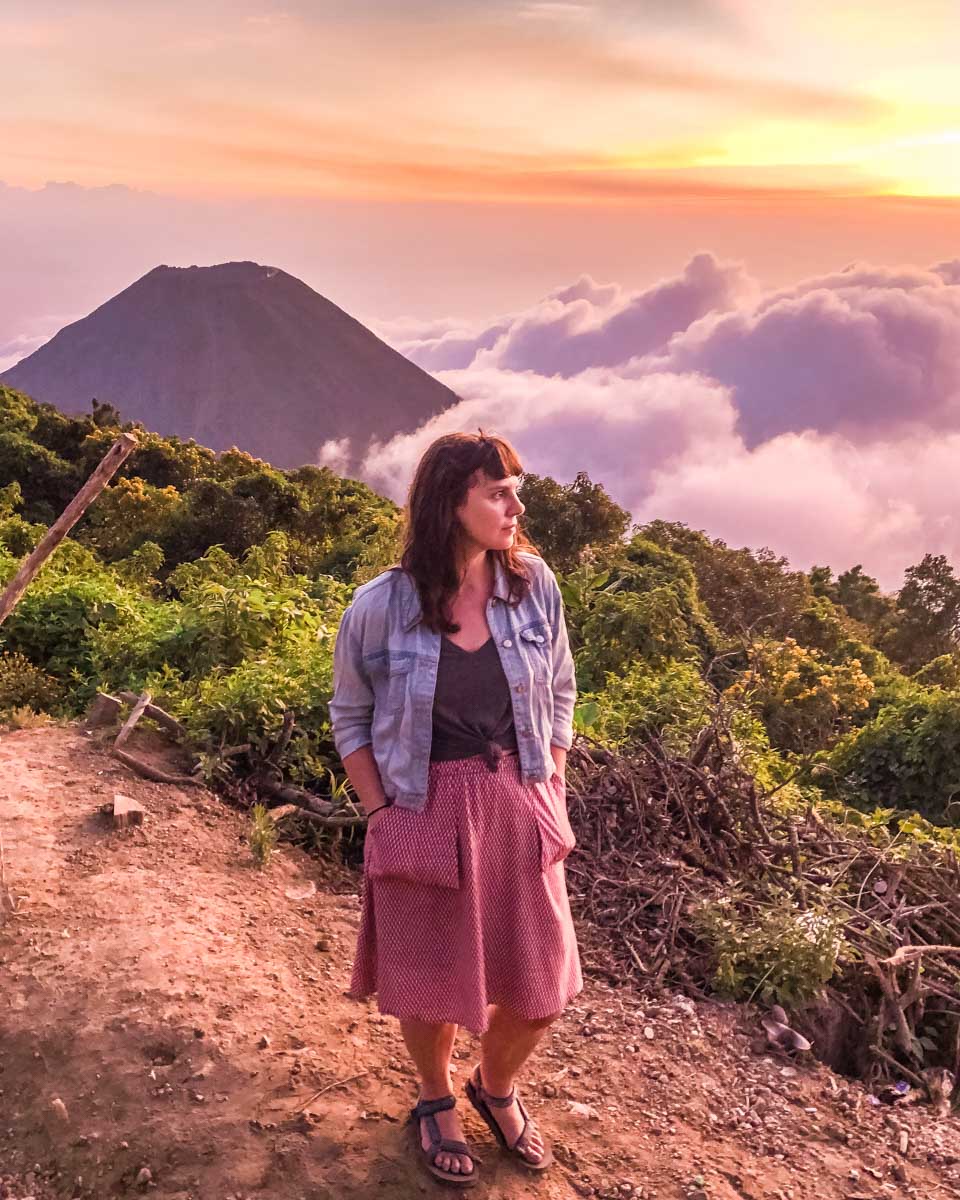 How to Get to Cerro Verde: Things to do in El Salvador
Cerro Verde is very easily accessible by road, so it's ideal for families, or those with mobility issues. The very impressive mirador is right on the road, and the walking path is very simple, well maintained and only takes about 45 minutes.
You can reach Cerro Verde by car, on an organized tour, or by bus from Santa Ana. Park entrance is $1 per person.
Day 3 - Hiking Volcan Santa Ana: El Salvador Travel
Hiking Santa Ana Volcano: Things to do in El Salvador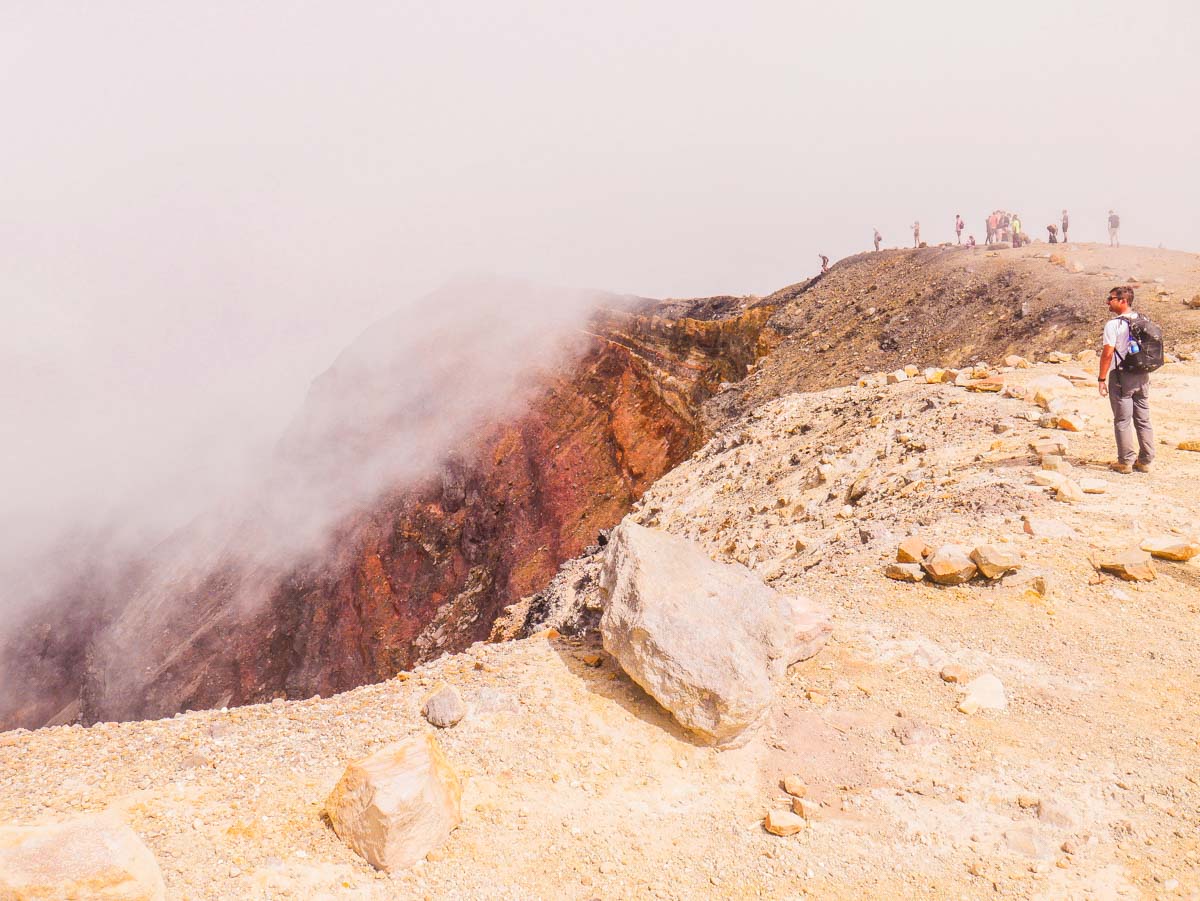 Day 3 we climbed the tallest volcano in El Salvador, Volcan Santa Ana, which is 2381 meters or 7811 feet above sea level. If you enjoy hiking, this is one of the best things to do in El Salvador!
This hike was beautiful and a bit challenging. You start by entering Cerro Verde park. Hikers are required to join a guided tour led by a park guide (and there is a police escort for safety). These groups can vary in size depending on the season - we probably had between 30-40 hikers in our group, but it went smoothly and wasn't an uncomfortable size. We all settled into our own pace, and a lot of the hikers were friendly and interesting people to chat with. I have heard this number can really swell on weekends and holidays, so try to go on a quieter weekday.
The first part of the hike was in a forest so the air was fresh and cool. You first descend down the side of Cerro Verde, and then climb up the side of Santa Ana. After a while, the forest thins out, but there is still lush green foliage like tall grasses, agave plants, and flowers.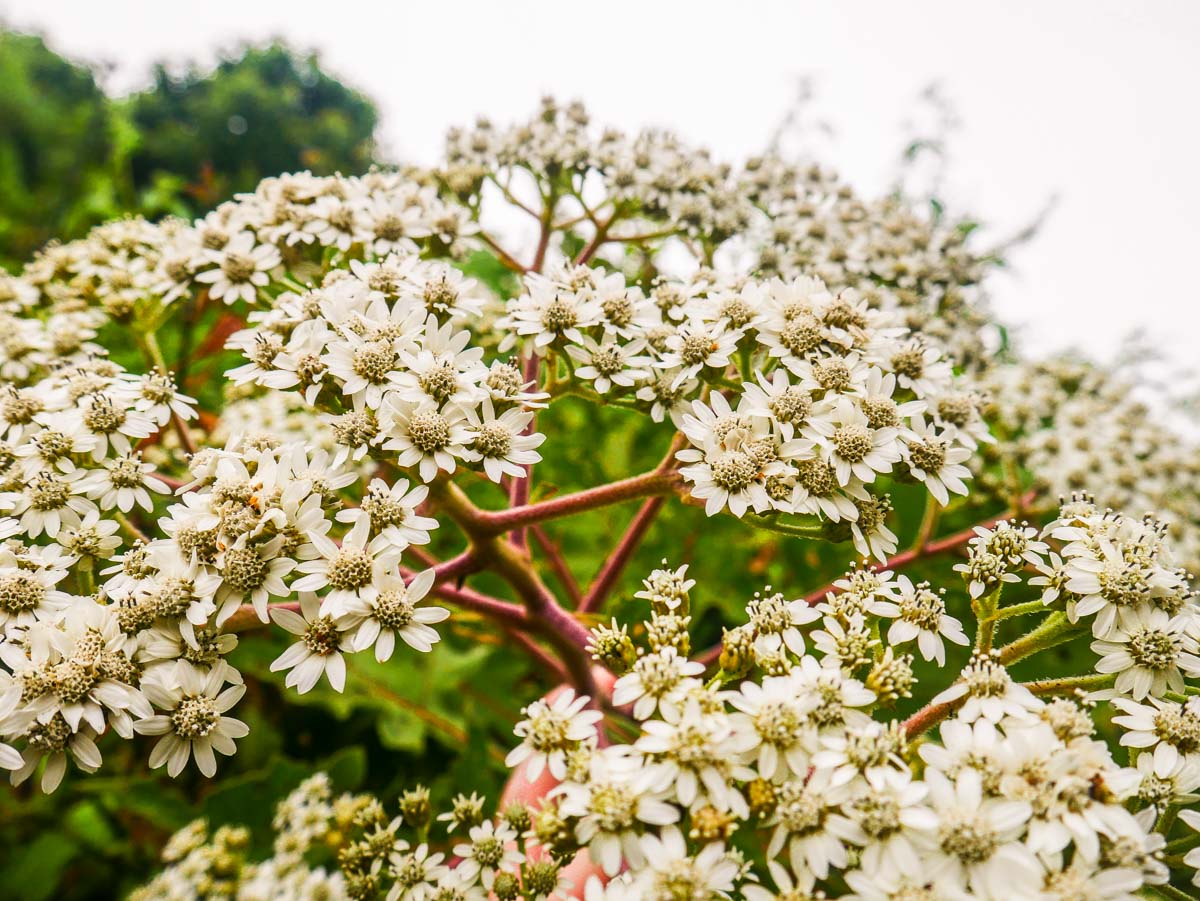 Finally, the top portion is only volcanic rock and earth, since the area is still recovering from an eruption in 2005. This portion was the most challenging. There is no cover, the rocks are unstable, and the elevation kicks in a bit. You should at least be in moderate shape to add this to your El Salvador travel.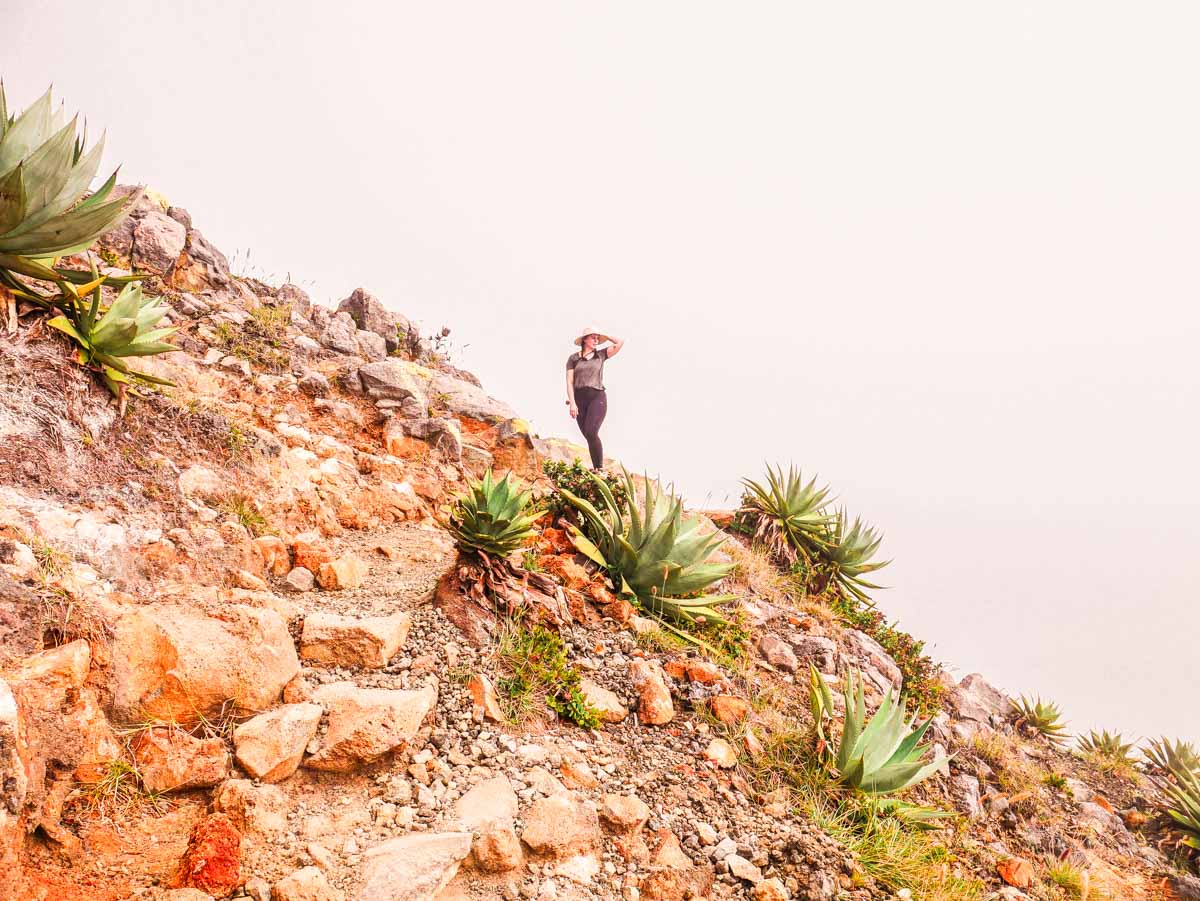 But it was all totally worth it when reached the top. The crater is giant and deep, and includes an amazing turquoise laguna inside that emits volcanic vapors.
We had about 30 minutes at the top to take pictures, relax and enjoy the view. We ate our sandwiches we packed (which were a great idea) and gazed at the colorful lake.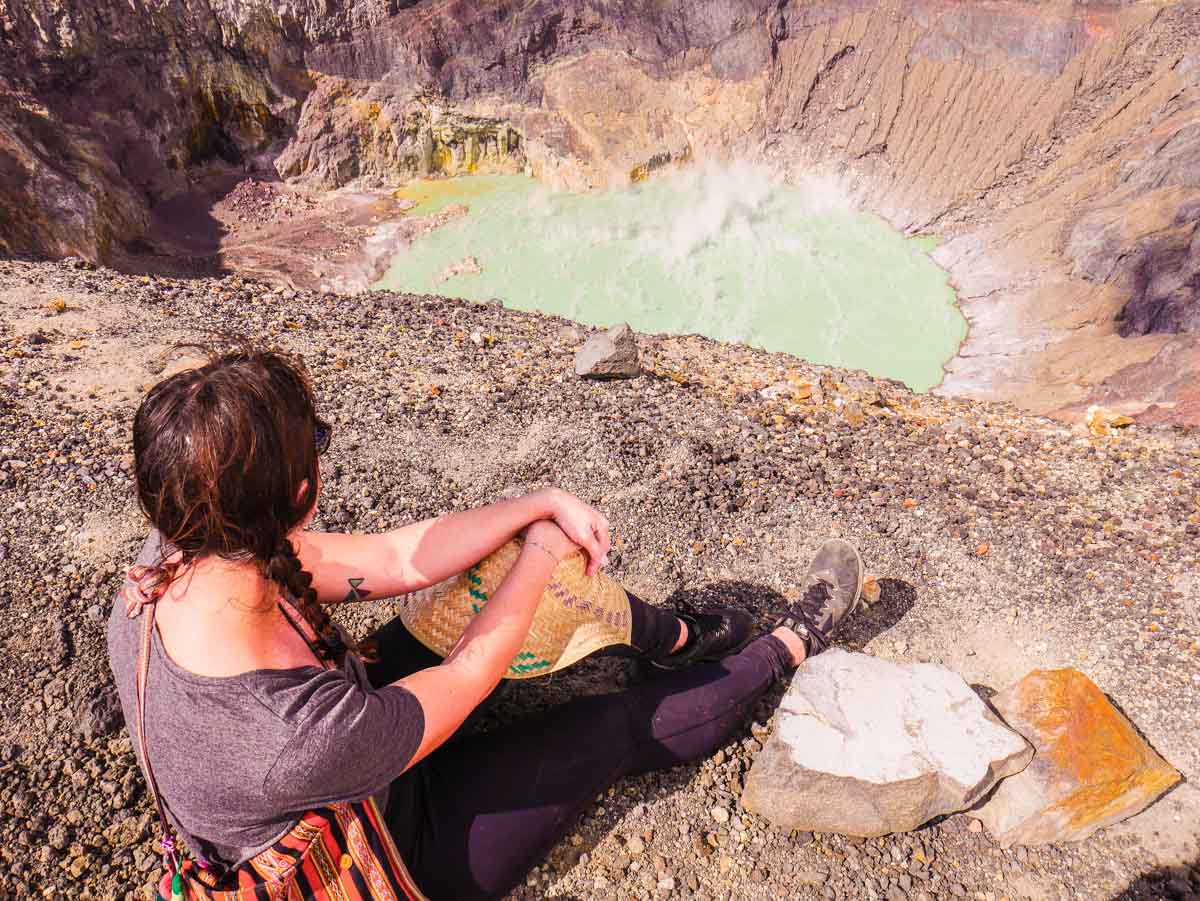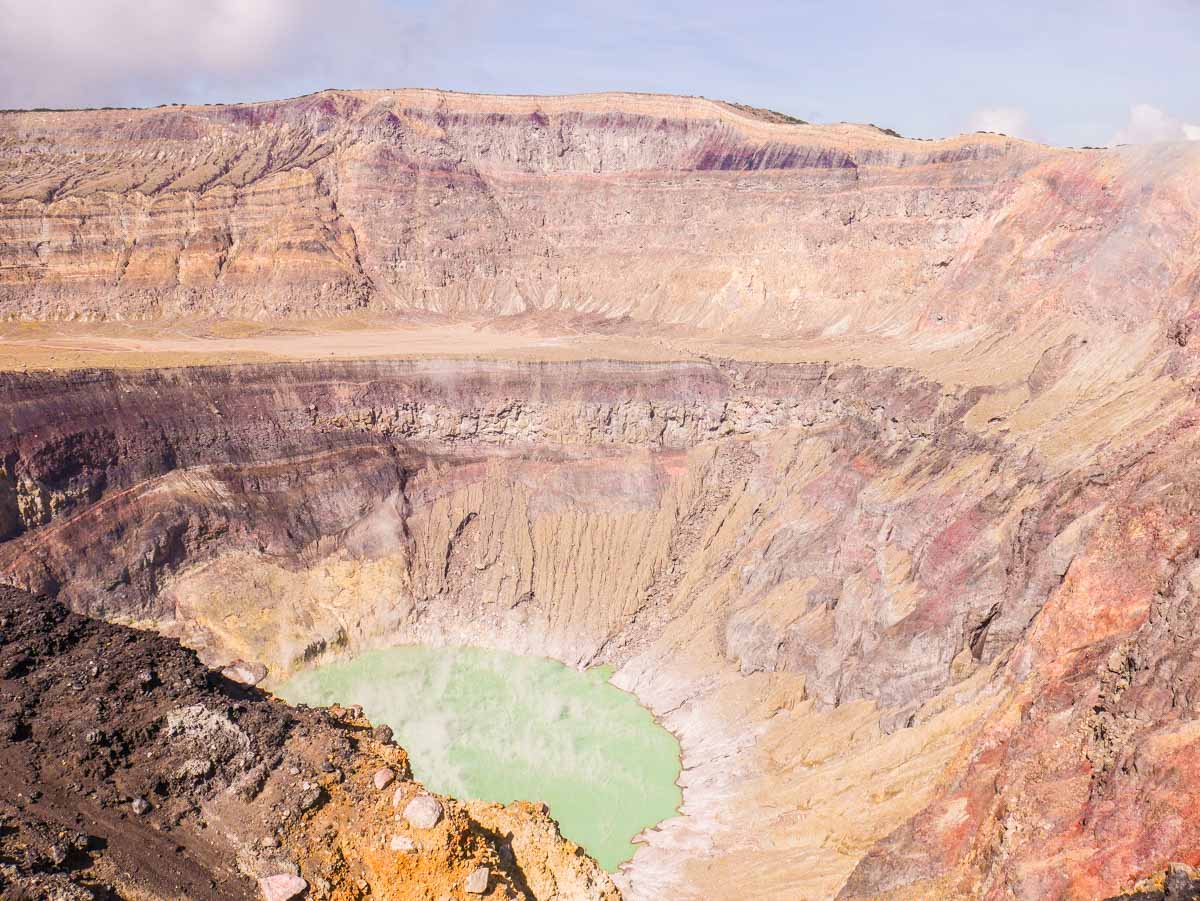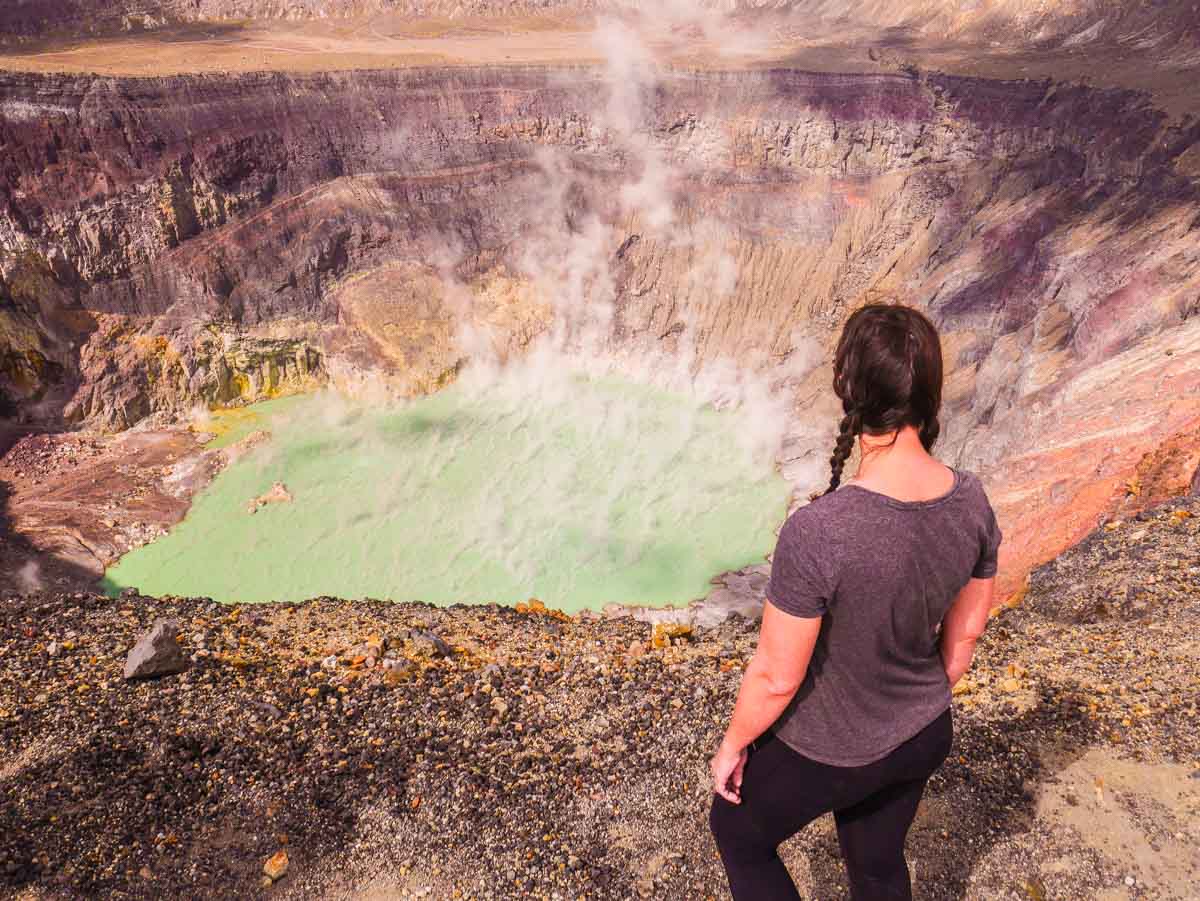 The way down was only a bit challenging for the top portion because the rocks are so unstable. And because we very briefly got lost. 🙂 We were following those in front of us and realized after awhile we weren't on the main path (which is hard to tell when all the volcanic rock looks the same). Luckily our guide realized we had lost our way and came back for us.
How to Hike Santa Ana Volcano: Things to do in El Salvador
You can drive up to Cerro Verde, or take a bus from Santa Ana in the morning. The Santa Ana bus leaves at 7:30am from La Vencedora bus station, and is the only one that will get you to the park in time to make the 11am daily guided hike. Lots of the hikers had arrived this way, so it seemed to be a simple way of DIY-ing your El Salvador travel. (Note: check with your hotel/hostel to verify current info).
Bring a jacket for the top, snacks or lunch, plenty of water, sunscreen/hat, and good walking or hiking shoes. The park charges $1 per person, and the guide charges $3 per person. There are a couple of shops and simple comedors at the entrance if you need to waste time before the hike.
Day 4 - Ruta de las Flores: El Salvador Travel
Day 4 was all about pretty towns, culture and coffee - so it's safe to say it was one of my favorite days during my El Salvador travel.
The Ruta de las Flores is one of the best things to do in El Salvador because it gives you a great glimpse into local culture including indigenous communities, the history and importance of coffee, and all in a region that is filled with beautiful nature (hence the name, Route of the Flowers).
Ataco and the Ruta de las Flores: Things to do in El Salvador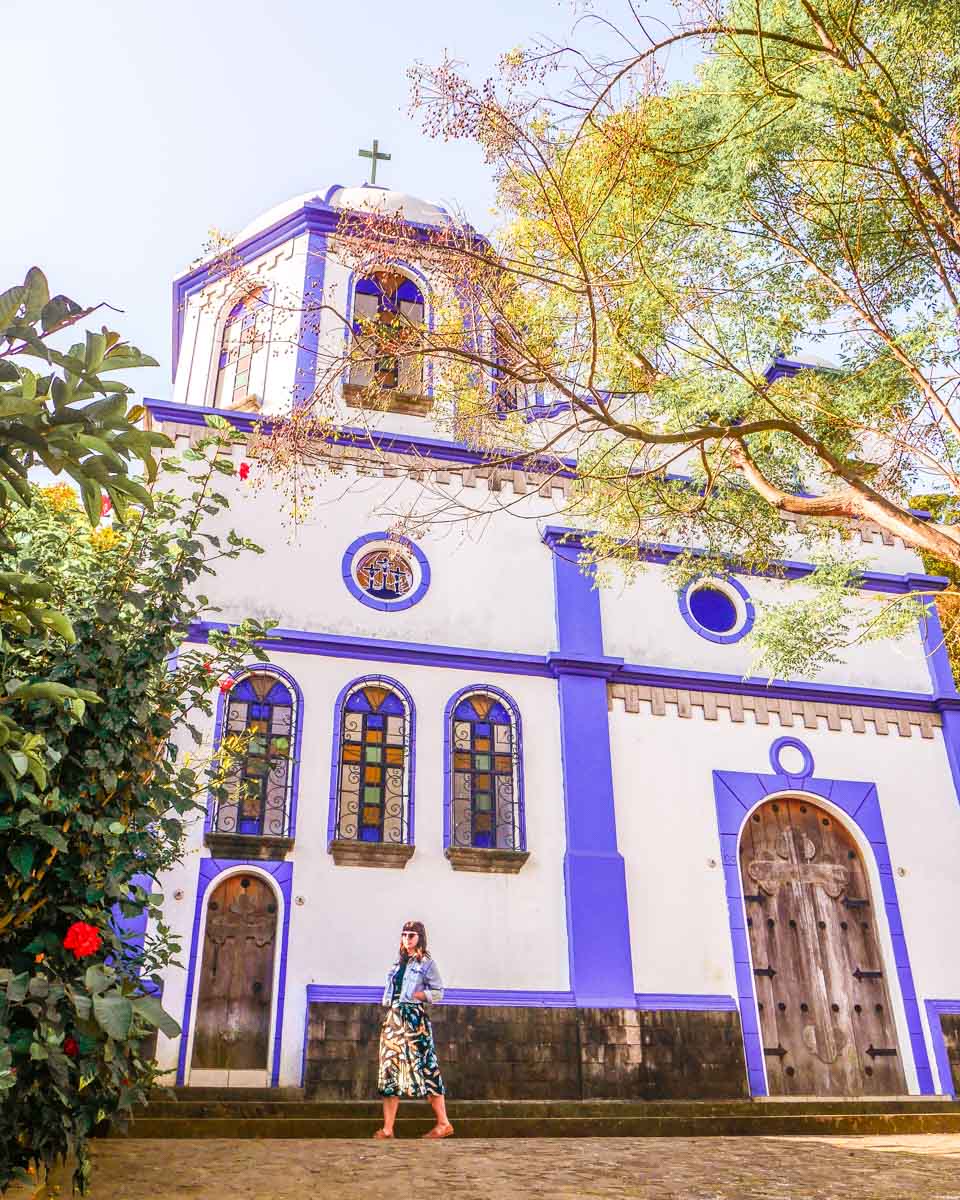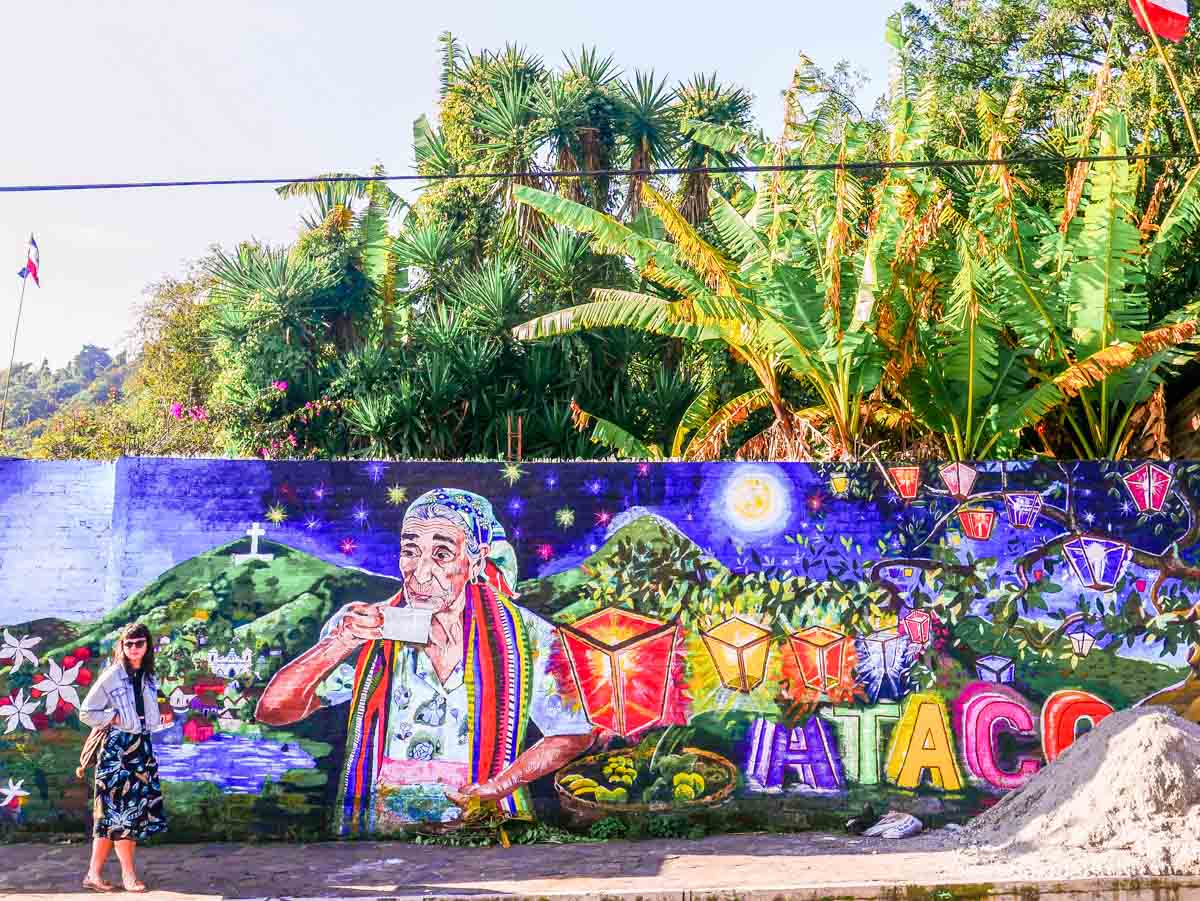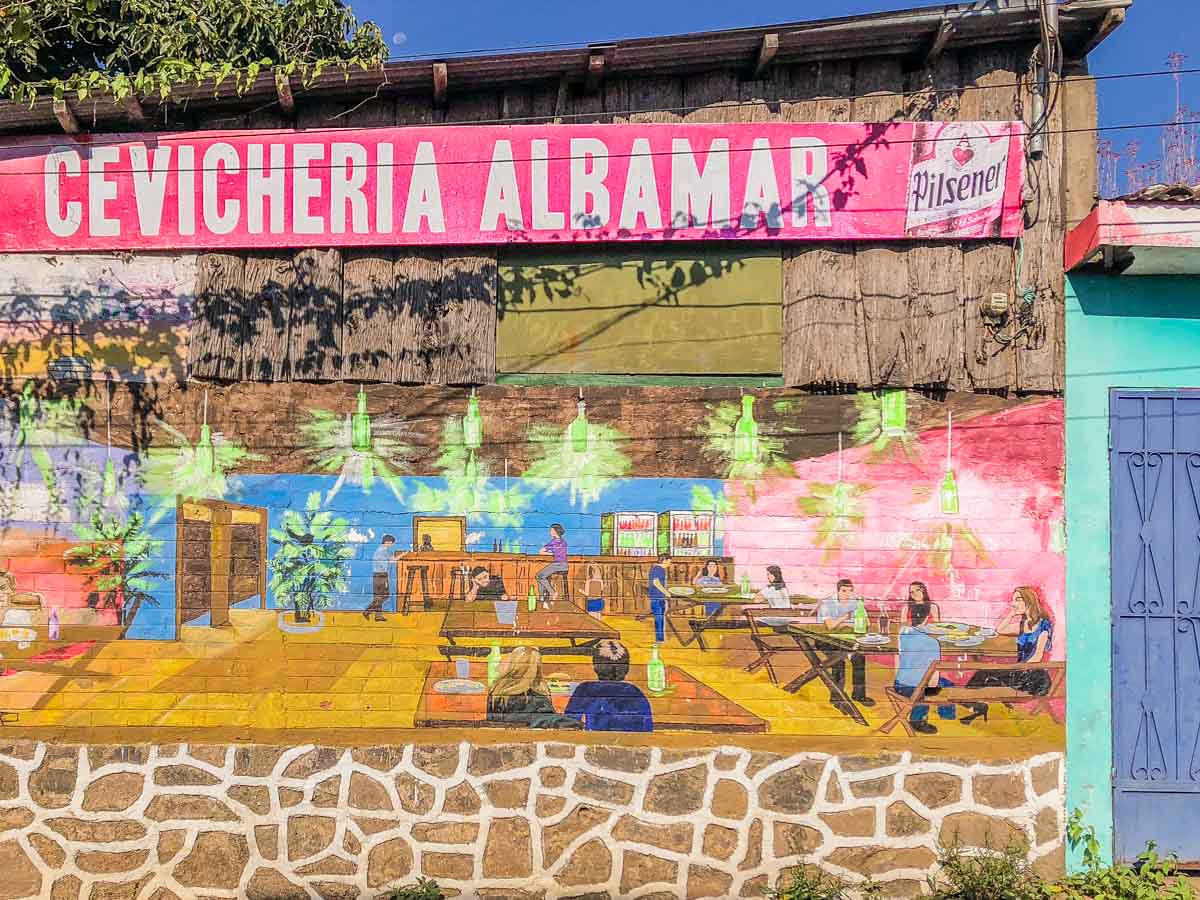 We started our day in Ataco, the largest town in this area and my favorite. Ataco is filled with tons of pretty murals and colorful buildings (seriously so many murals - I took photos of dozens). Justin and I only had time to wander around on foot for an hour but took hundreds of pretty photos of the charming town.
I absolutely recommend basing yourself here, and wholeheartedly recommend the cute and lovely boutique hotel, Casa Degraciela.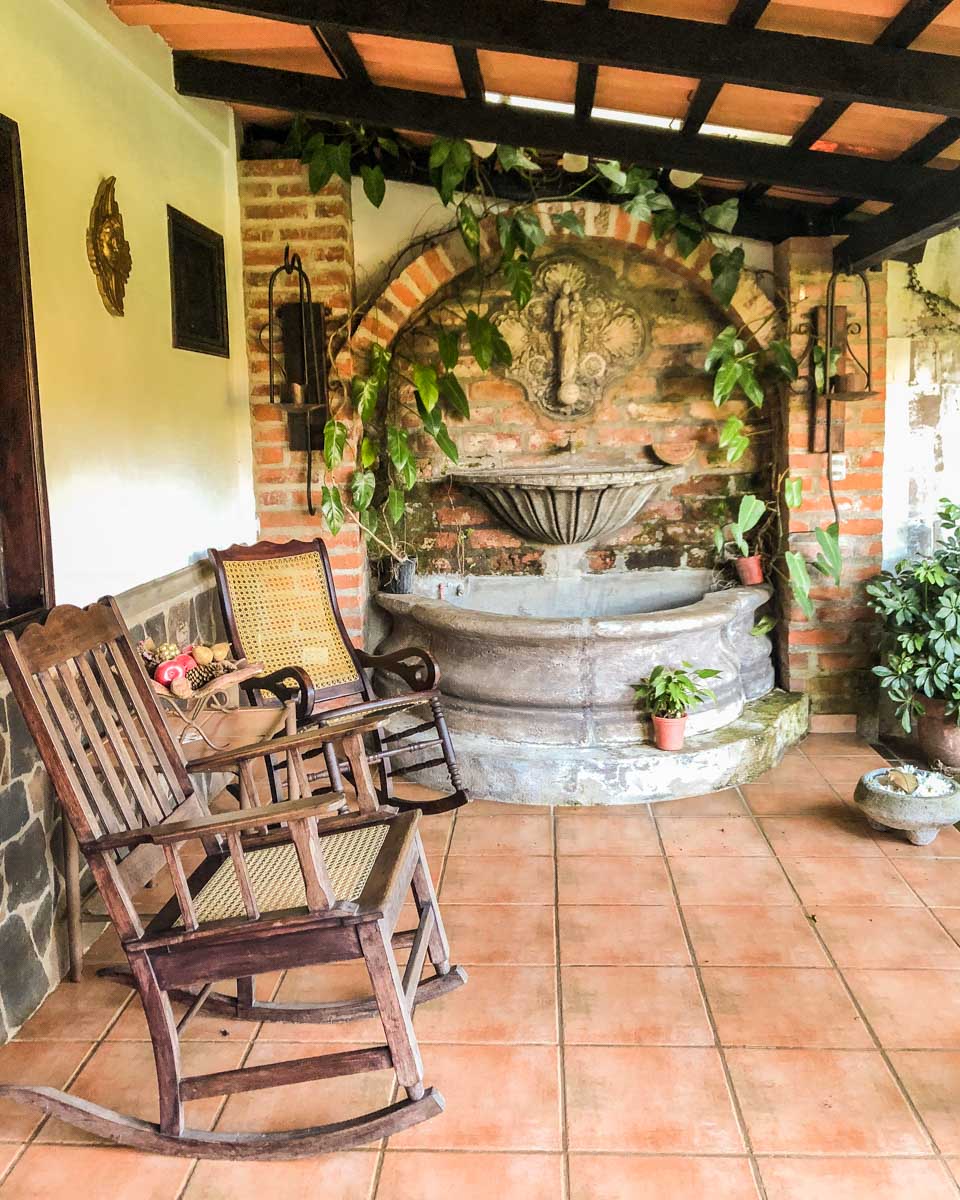 Coffee Farm Tour at El Carmen Estate: Things to do in El Salvador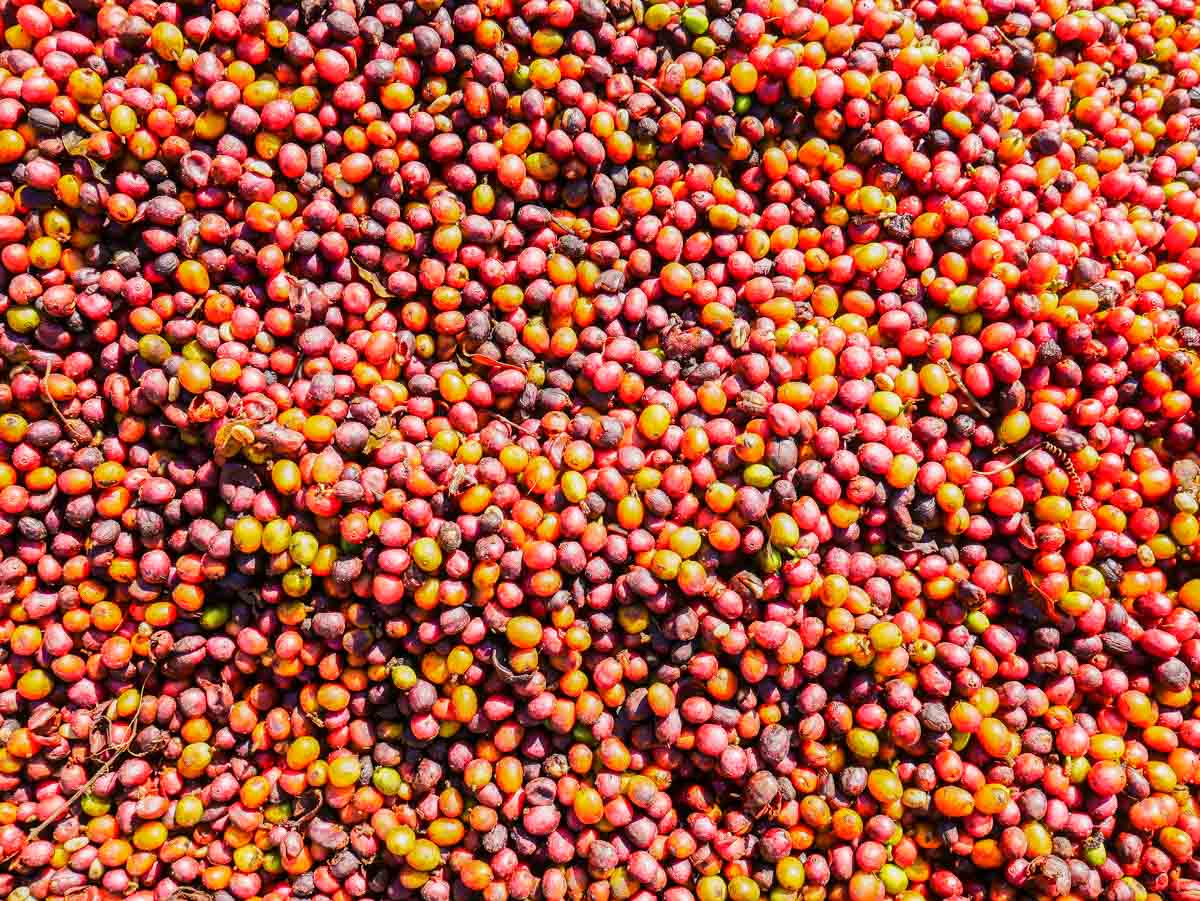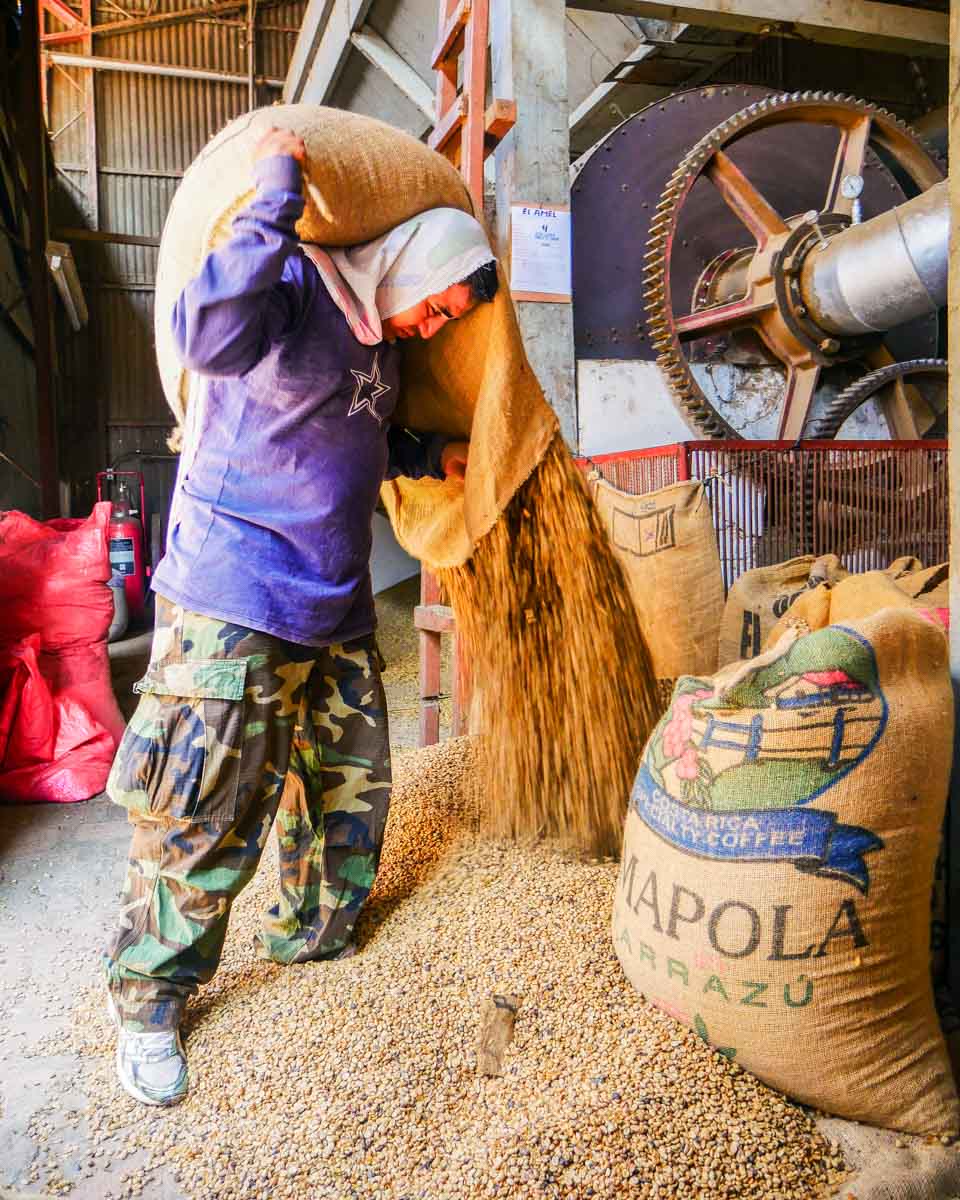 Late morning, we took an awesome coffee tour at El Carmen Estate. We had taken a coffee tour once before in Colombia, so I was amazed to find how much more I learned here in Ataco from our guide. This is one of the best things to do in El Salvador for any foodie or coffee lover.
This coffee farm produces beans for heavy weights like Starbucks in the USA and Illy's in Italy. They also produce coffee for the local market.
We learned each and every step of the process from start to finish, and were able to get up close and personal with the beans and the industrial equipment.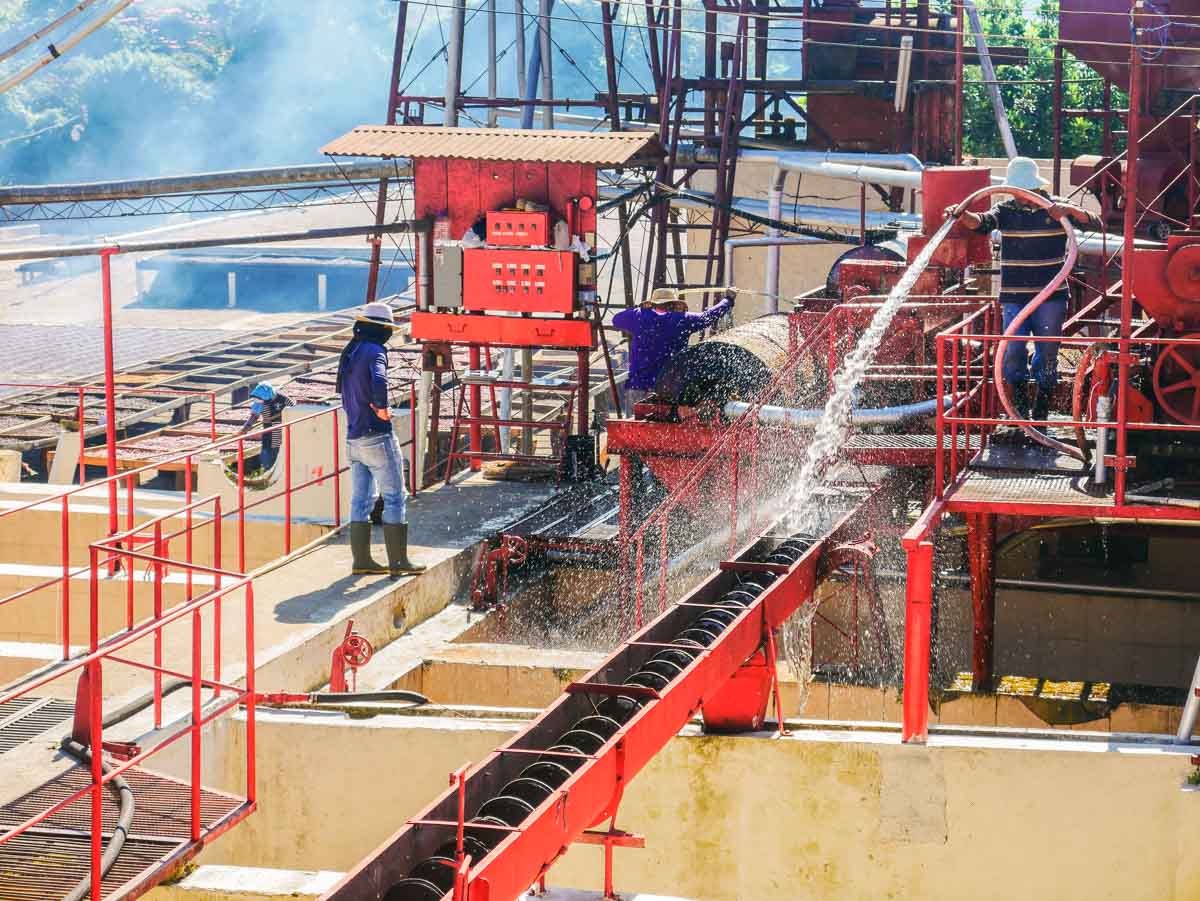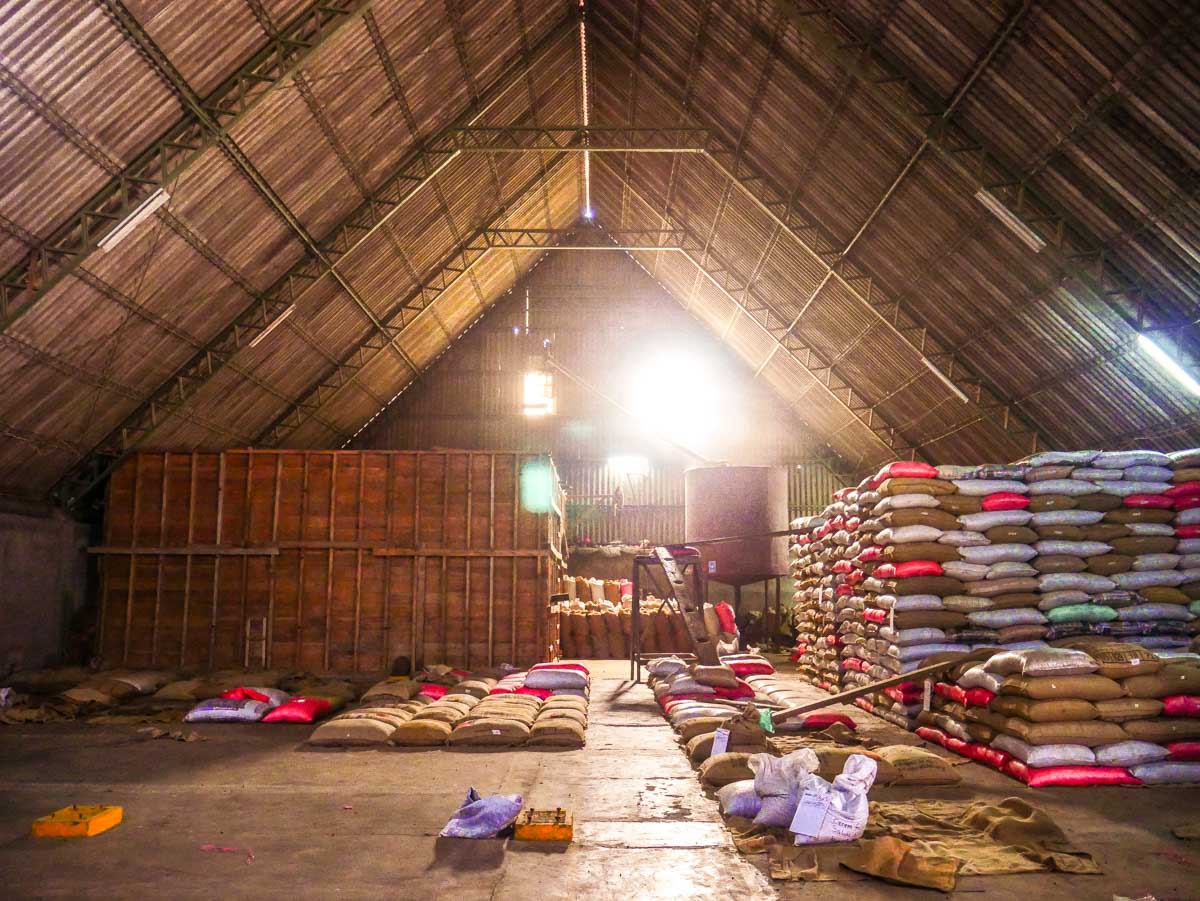 We learned that they have integrated a new process that is more eco-friendly called the honey method. This technique skips the first wash of the fruit, and allows them to sun dry with the skin on. This actually keeps the natural liquid (or honey) inside the skin which gives it a distinct flavor. It makes the final product less processed and better quality.
Another fascinating thing was to see the second drying process in action. The beans are layed out in thin layers over the ground in a special area. They are allowed to sun dry for 14-15 days like this, but must be moved or "raked" constantly 8 hours a day for the first 4-5 days to dry evenly. This commitment to the slow and natural process makes a much higher quality bean.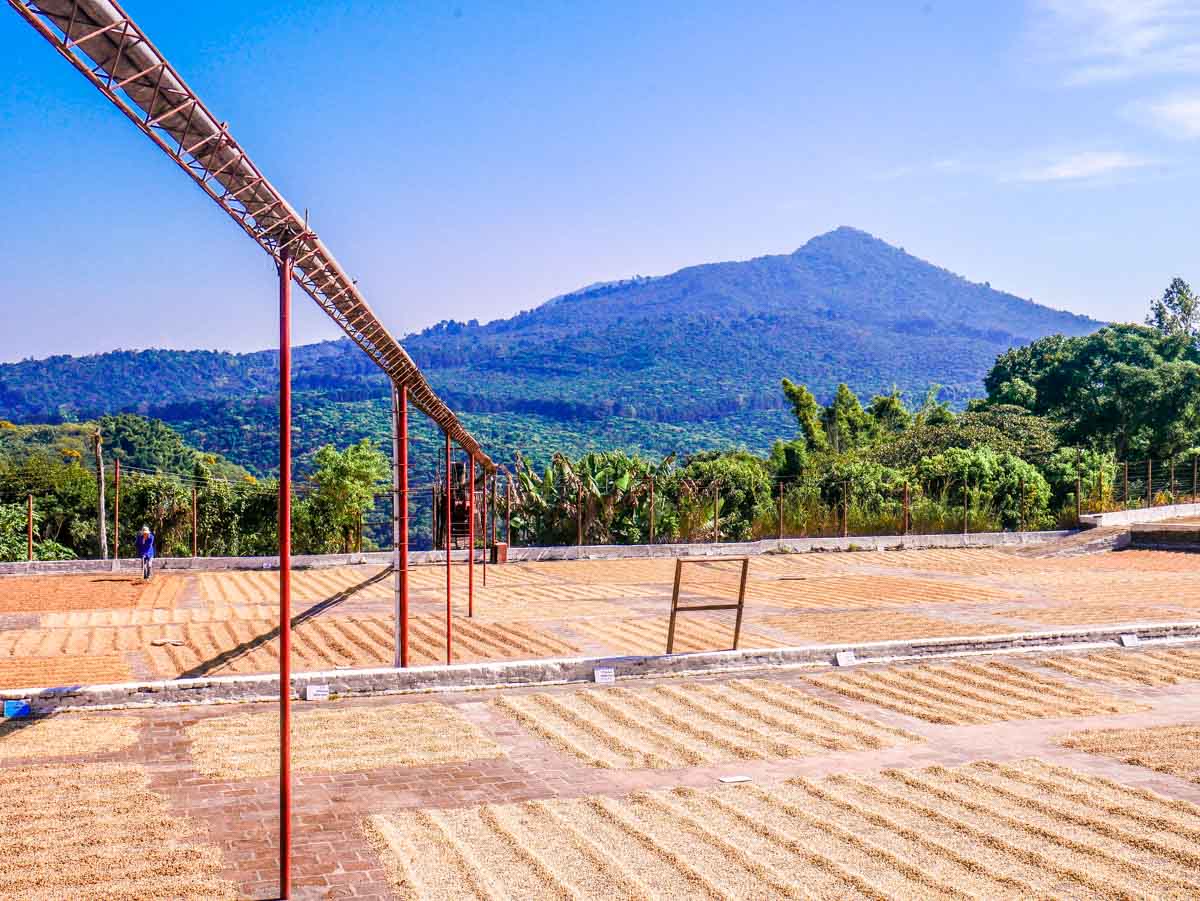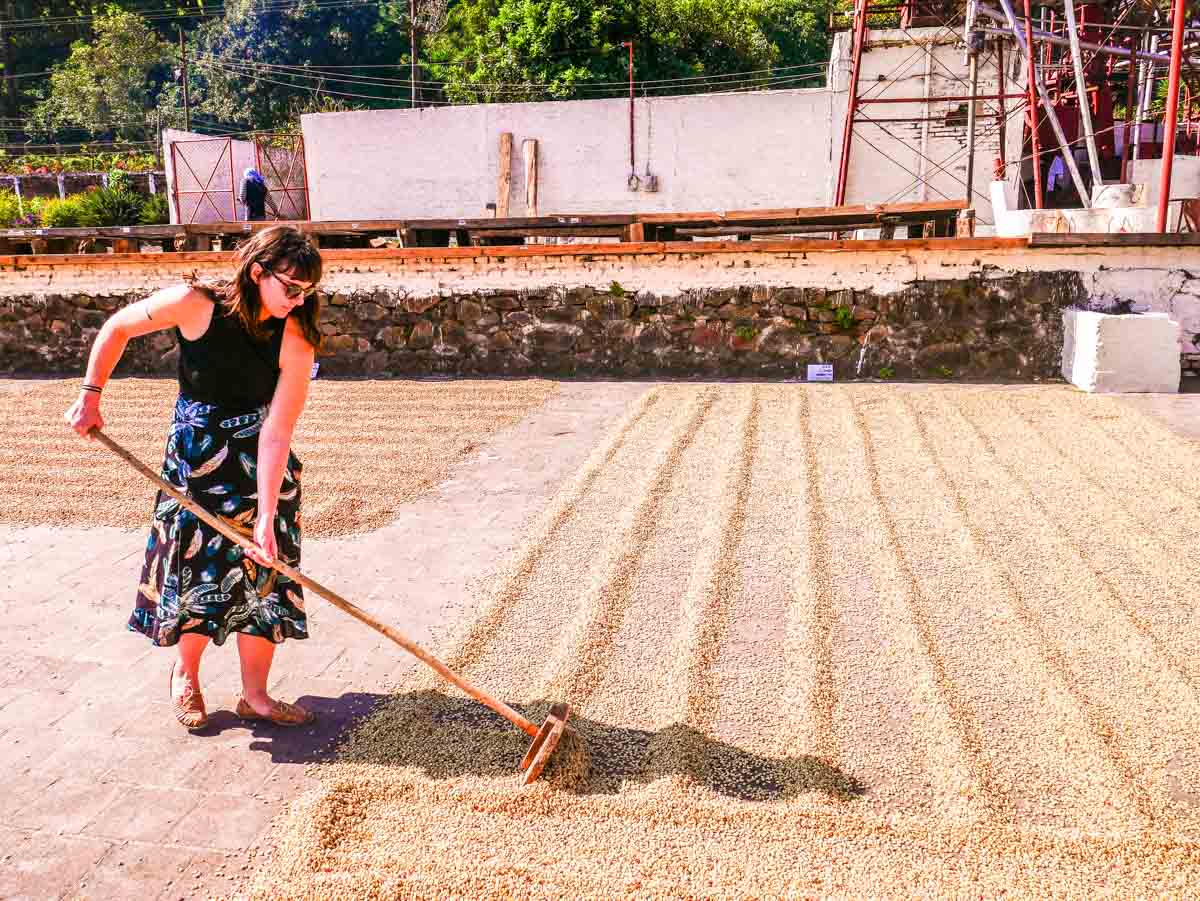 After learning the ins and outs of the process, we were then able to taste the final product. It was super smooth and delicious.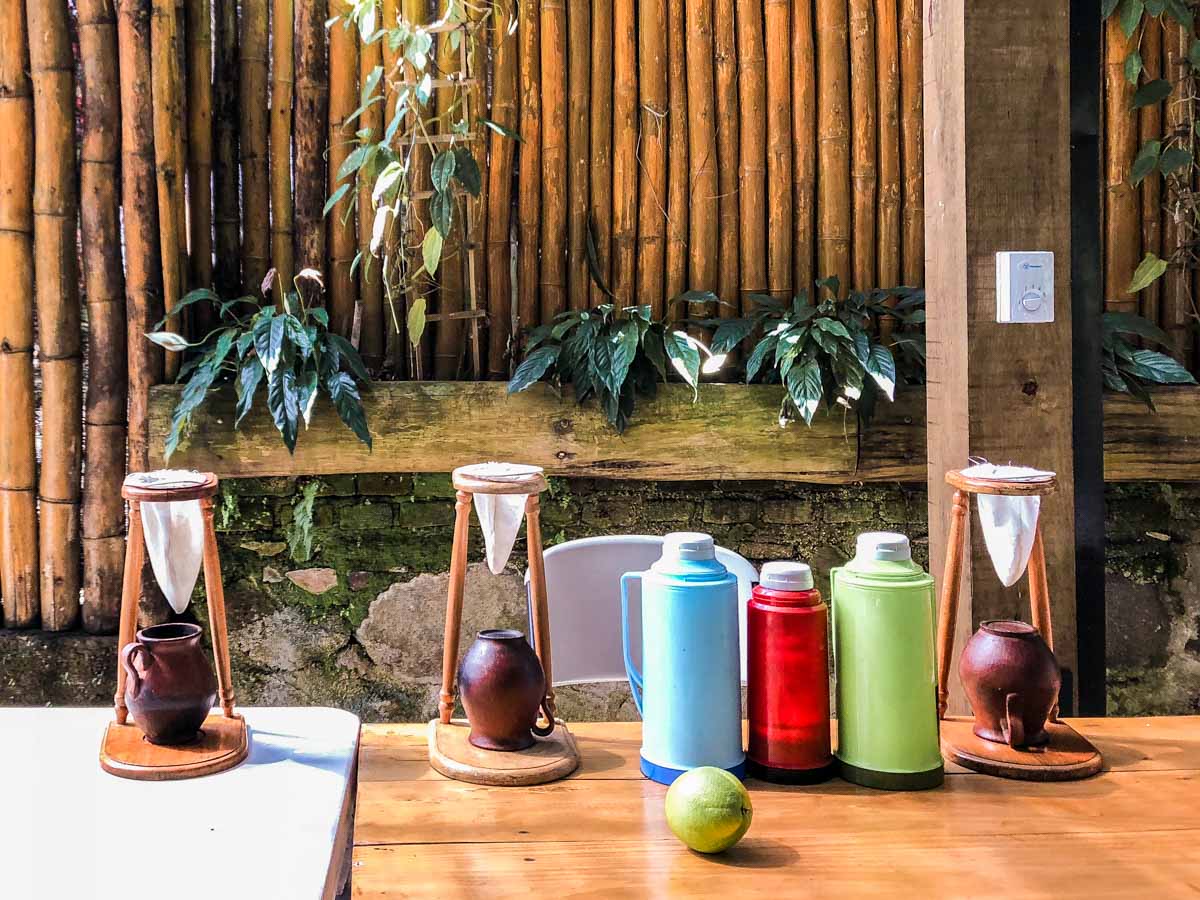 Ruta de las Flores Continued: Things to do in El Salvador
The rest of our day was jam packed with town visits and activities.
First we rode buggies in Apaneca. This isn't the type of thing I would normally schedule on a trip, but it was fun and a good way to see the countryside. The town of Apaneca itself is super colorful and cute too (wish I had more time there!), but the surrounding countryside was lush and green. We made our way up to a mountain lake that was super peaceful and pretty.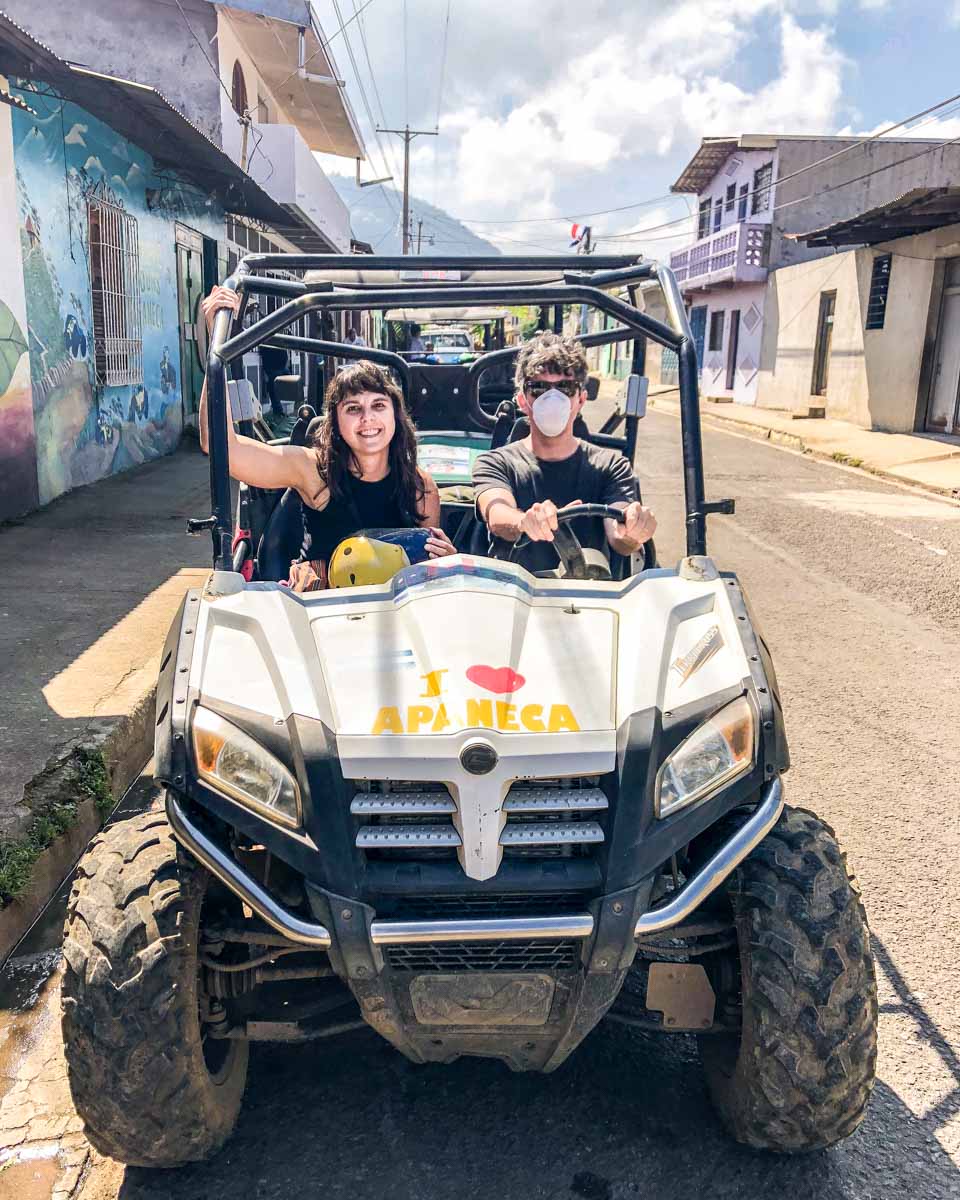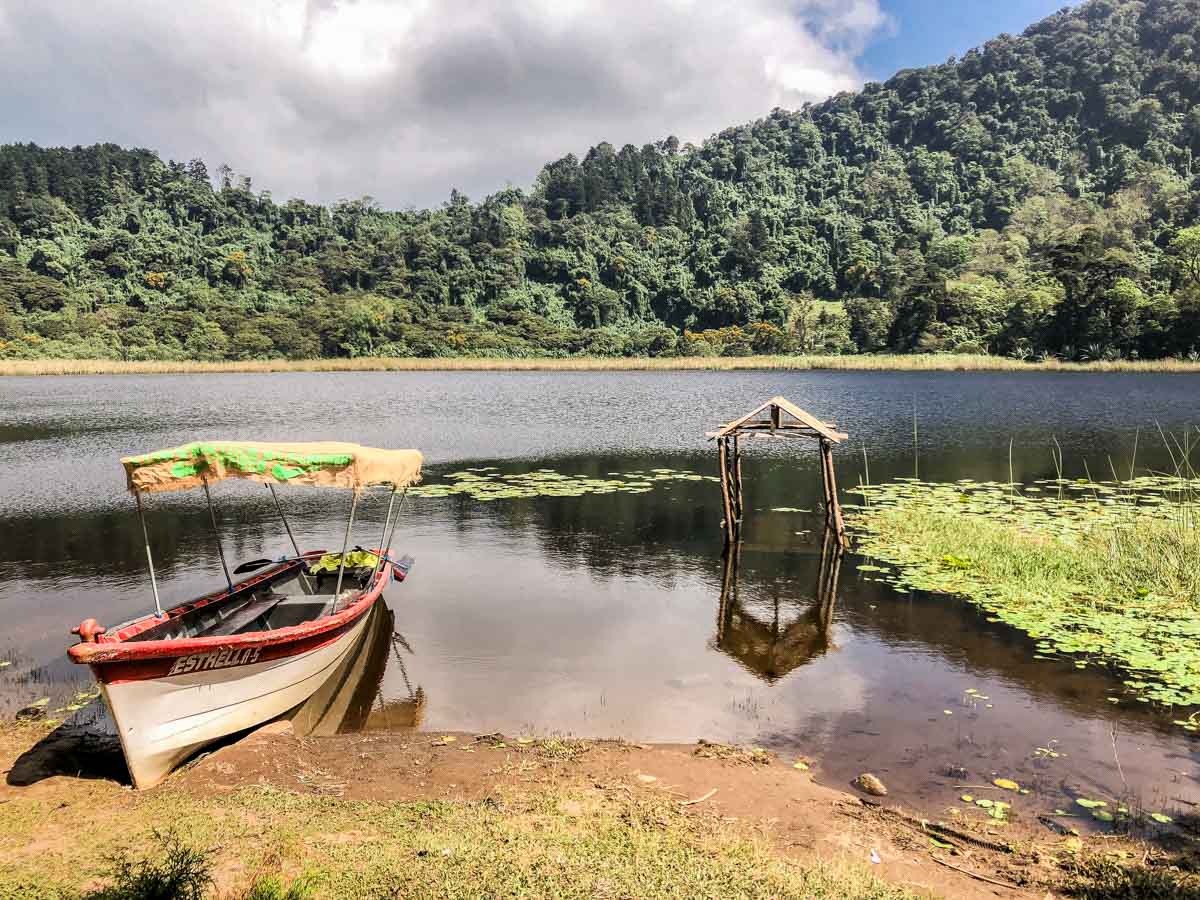 We ate lunch at the gorgeous el Jardin de Celeste. The space is so pretty and the food was delicious (including a rose pie that is just as tasty as it is pretty). Would definitely recommend a stop here!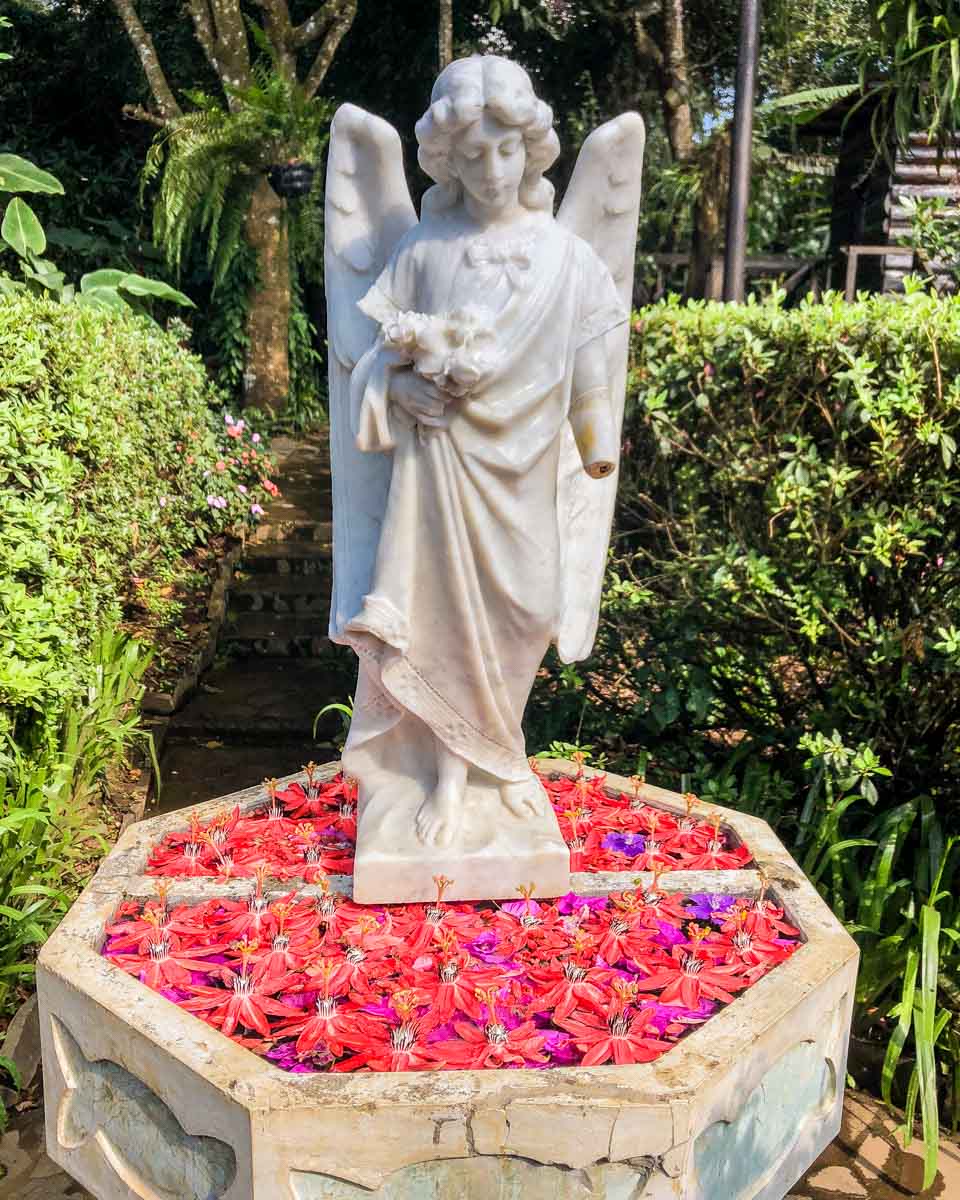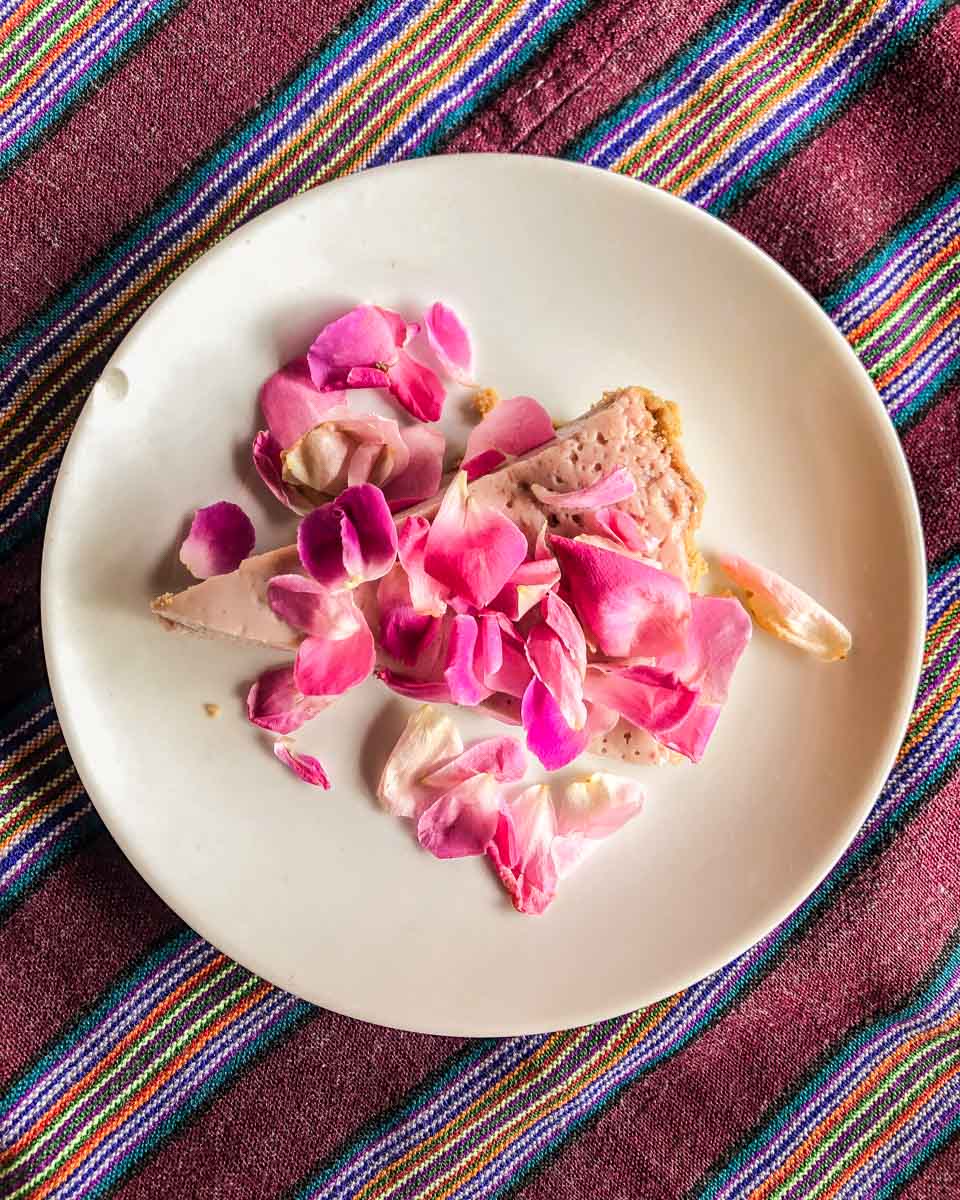 Then on to visit a few more towns on the route. First was Nahuizalco which has a strong indigenous community, a local market, and a small history museum that gives good insight into the difficult and complicated history in El Salvador.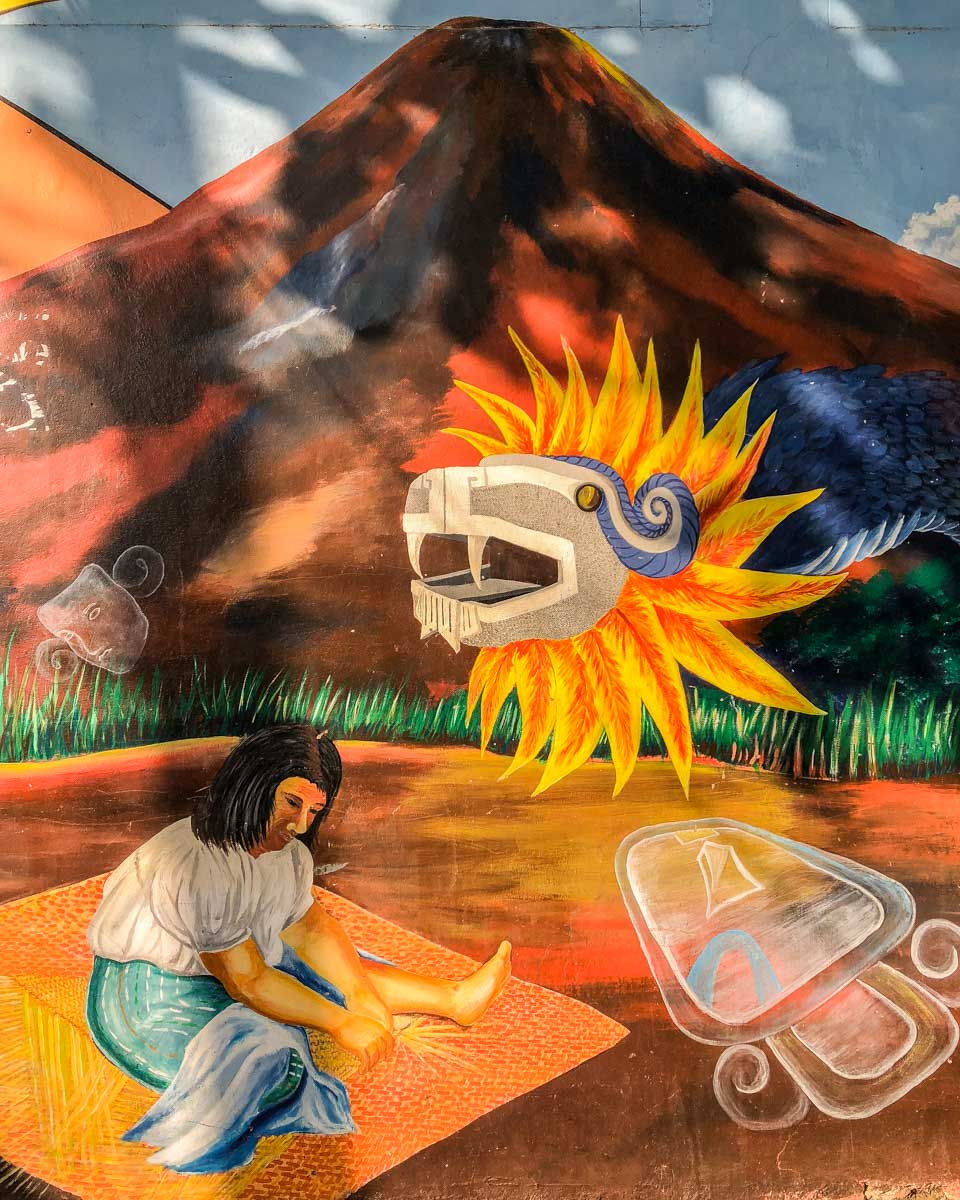 We also stopped briefly in Salcoatitlan and then Juayua. It's clear that there is so much to see in this area, so would definitely recommend giving yourself a couple days to explore during your El Salvador travel. Definitely one of my favorite things to do in El Salvador! I can't wait to return.
Day 5 - El Tunco Beach: El Salvador Travel
Playa El Tunco: Things to do in El Salvador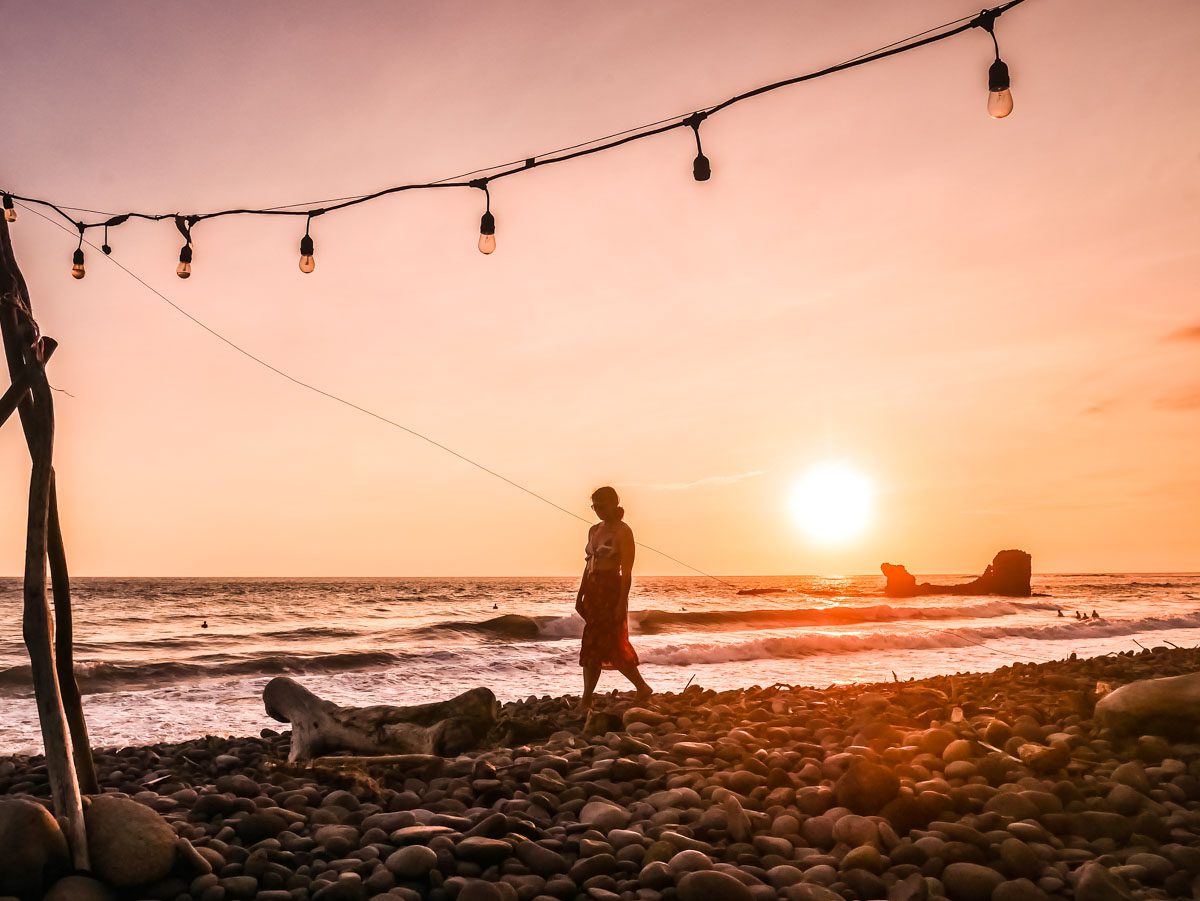 Our last day of El Salvador travel brought us back to the beach, this time to the famous surfing beach of El Tunco. This beach is super popular with locals since it is only 45 minutes to 1 hour from the capital of San Salvador.  However, during the week it is super tranquil and chill.
We checked into our pretty hotel, Casa de Mar, which I'd recommend if you are looking for a peaceful vacation spot a little away from the center of the village.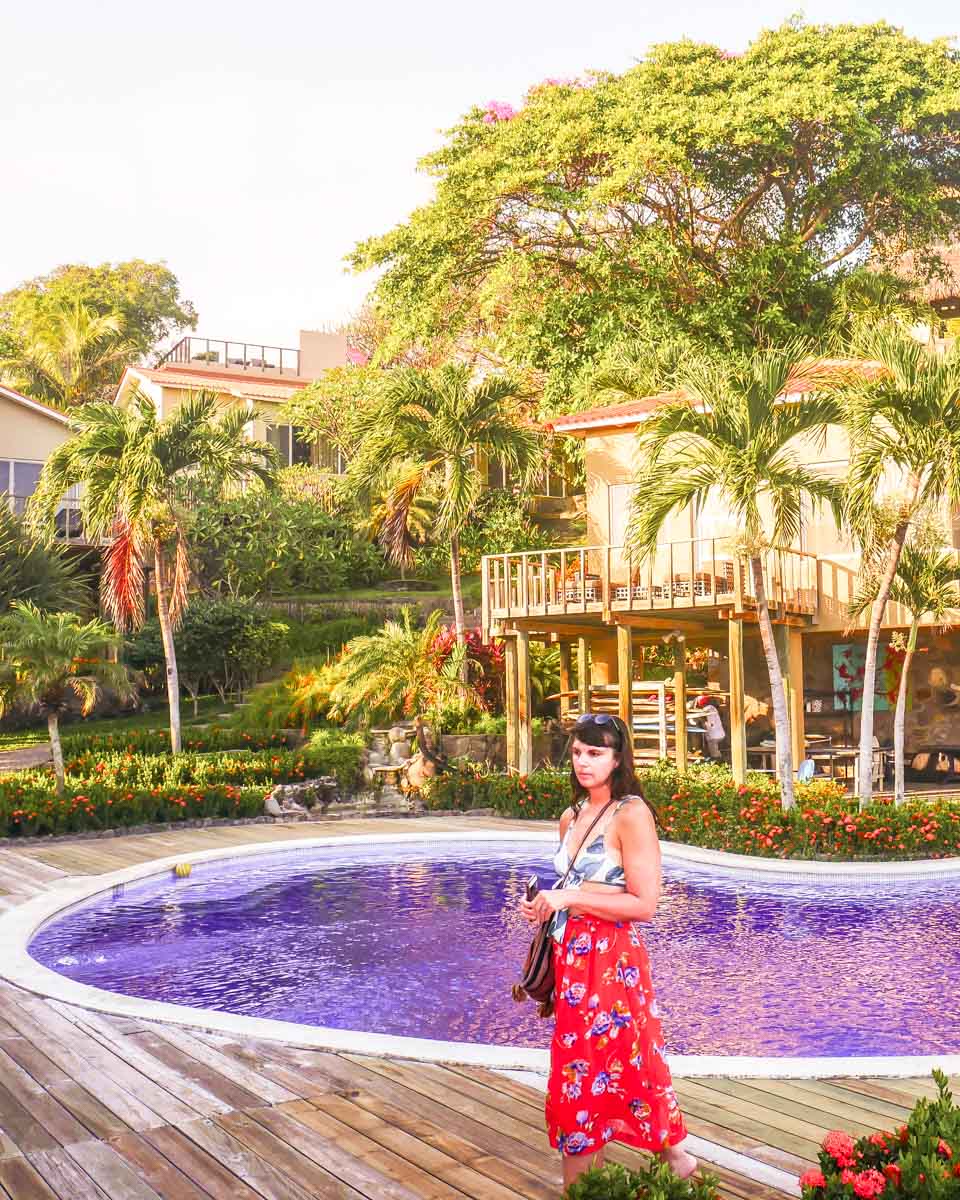 Surf Lessons: Things to do in El Salvador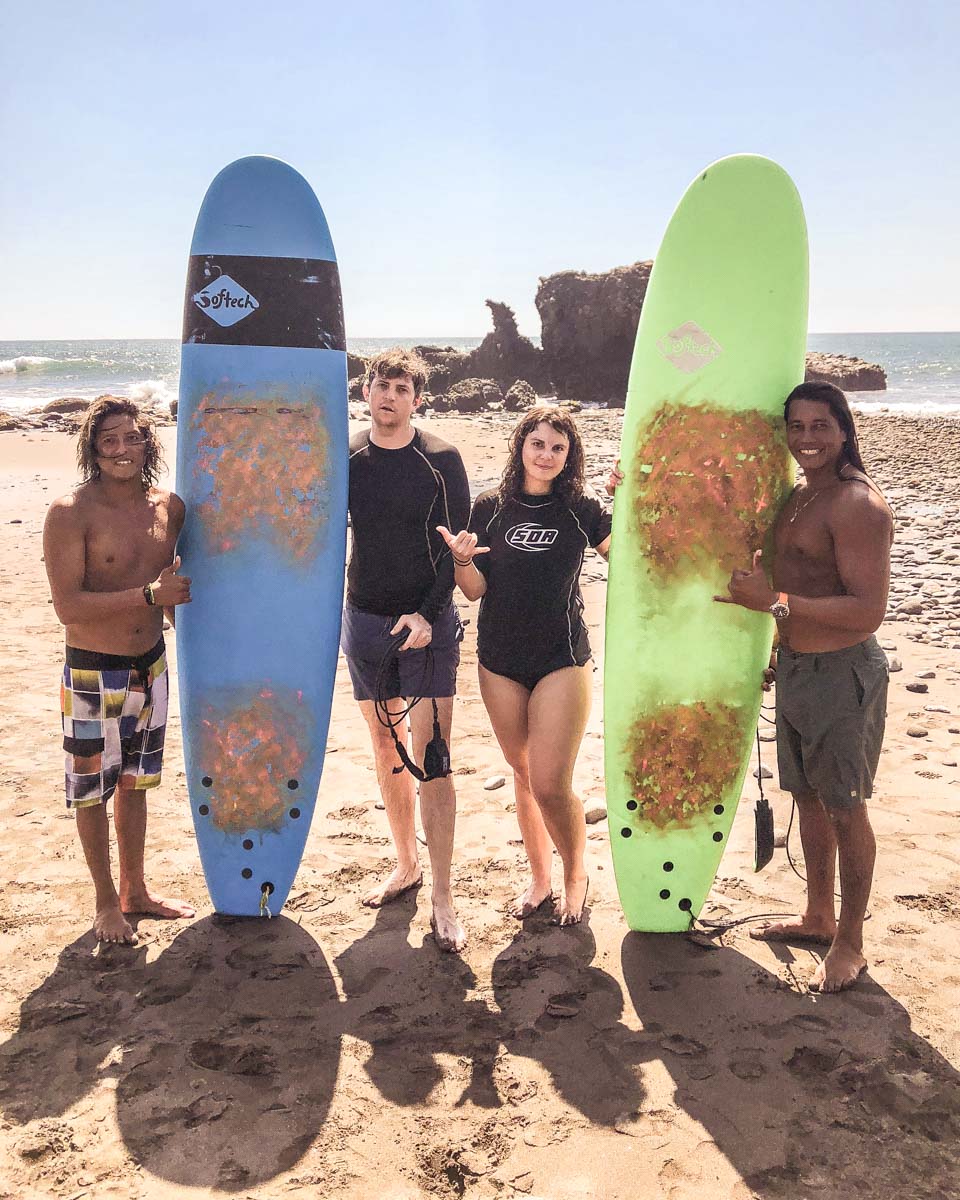 We immediately went to the center of the two street village to get set up with surfing lessons - one of the most popular things to do in El Salvador.
I admit that I was nervous. I've never tried surfing before. While I love the ocean, I get really nervous about big waves. But luckily I had a great teacher who talked me through the whole thing and made me feel comfortable. I even managed to stand up (very briefly - stand up and then immediately fall off, haha) 3 times. I now can't wait to try surfing again soon.
El Salvador is famous for their consistent and great surf breaks, so this is an important thing to add to your El Salvador travel list!
I'd definitely recommend my teacher - look for Wayo's Surf School (no website) near the main intersection in town.
Beach Time in El Tunco: Things to do in El Salvador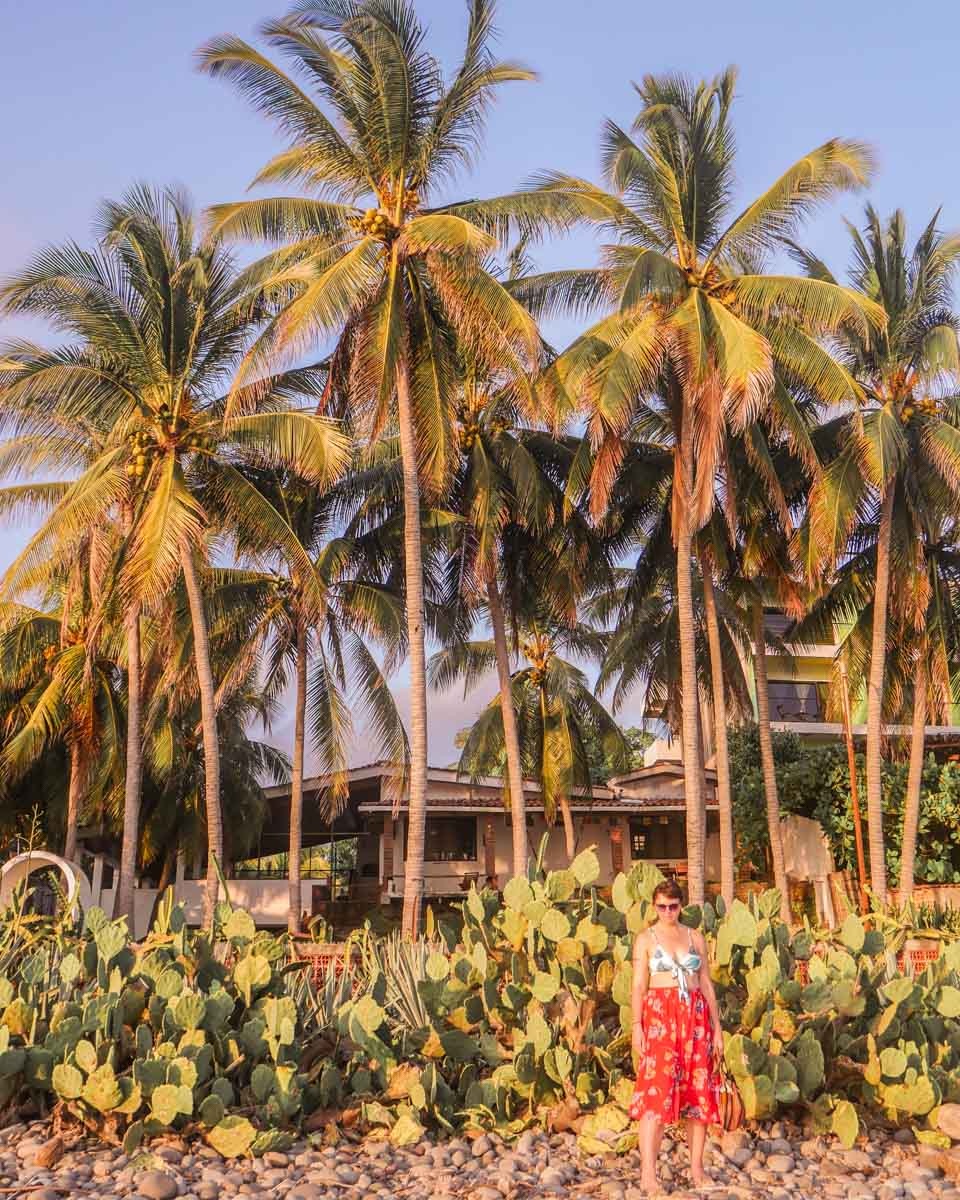 We spent the rest of our time in El Tunco enjoying the beach, exploring the town, and taking in the perfect sunset.
The town itself is colorful and cute, though very small which seems perfect for an escape. The beach is rocky in parts, with large rock formations that jut into the water, including the famous rock you'll see in all the pictures.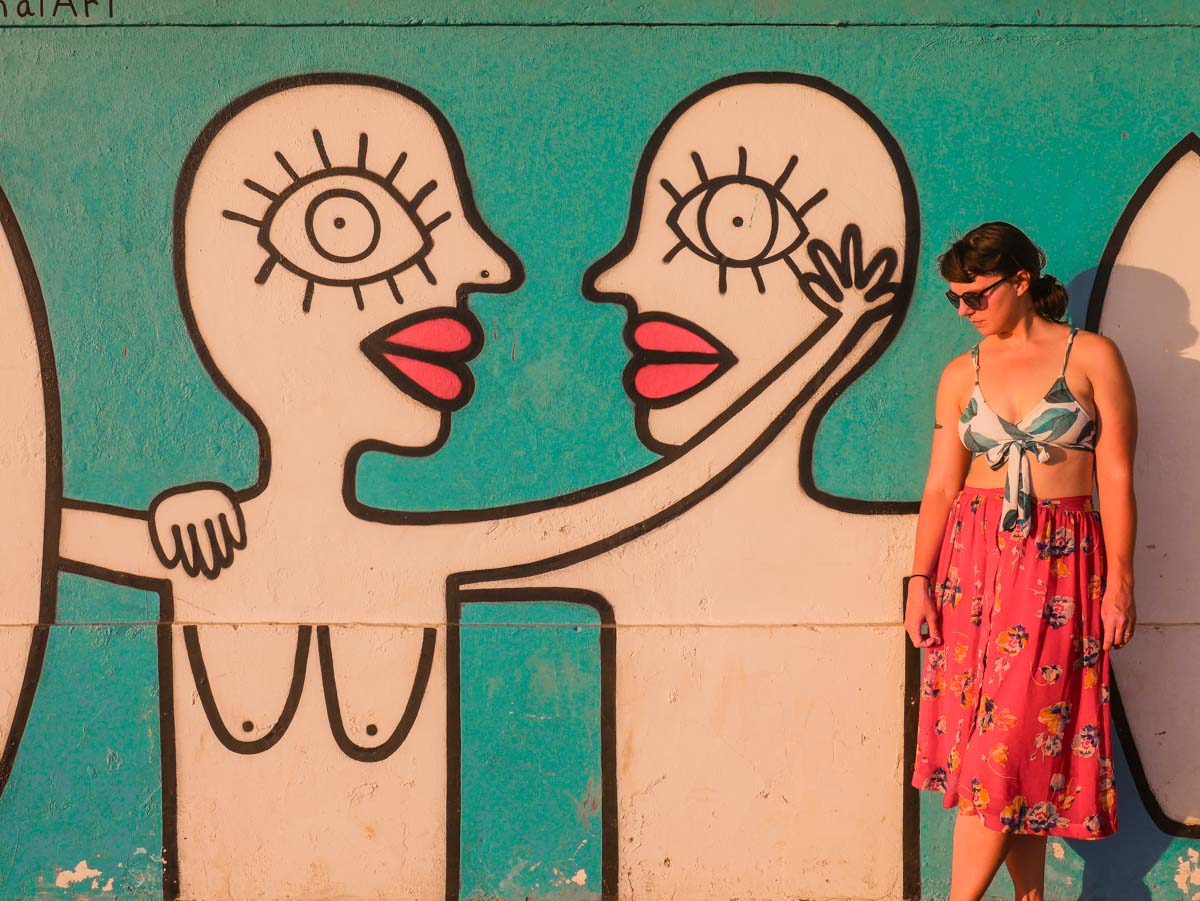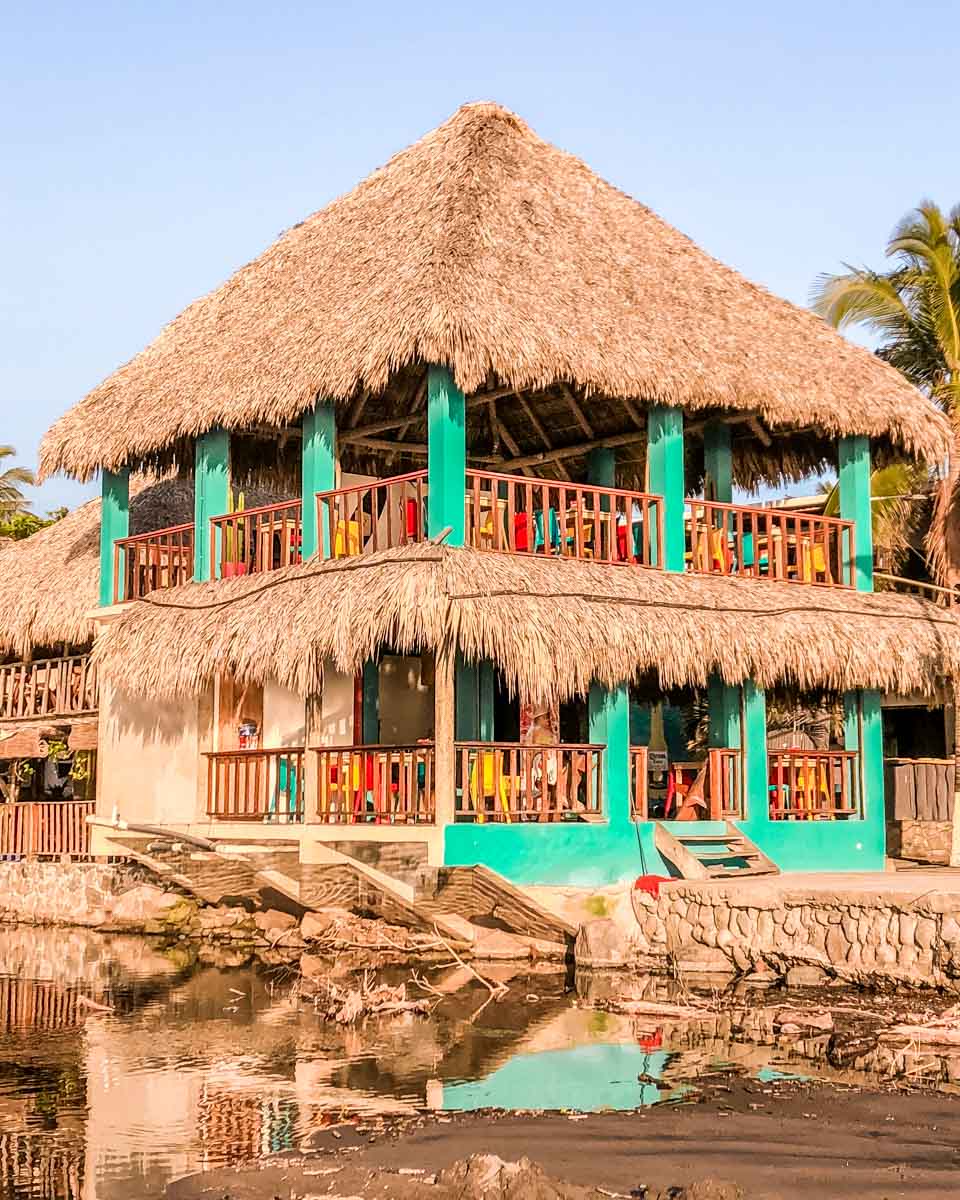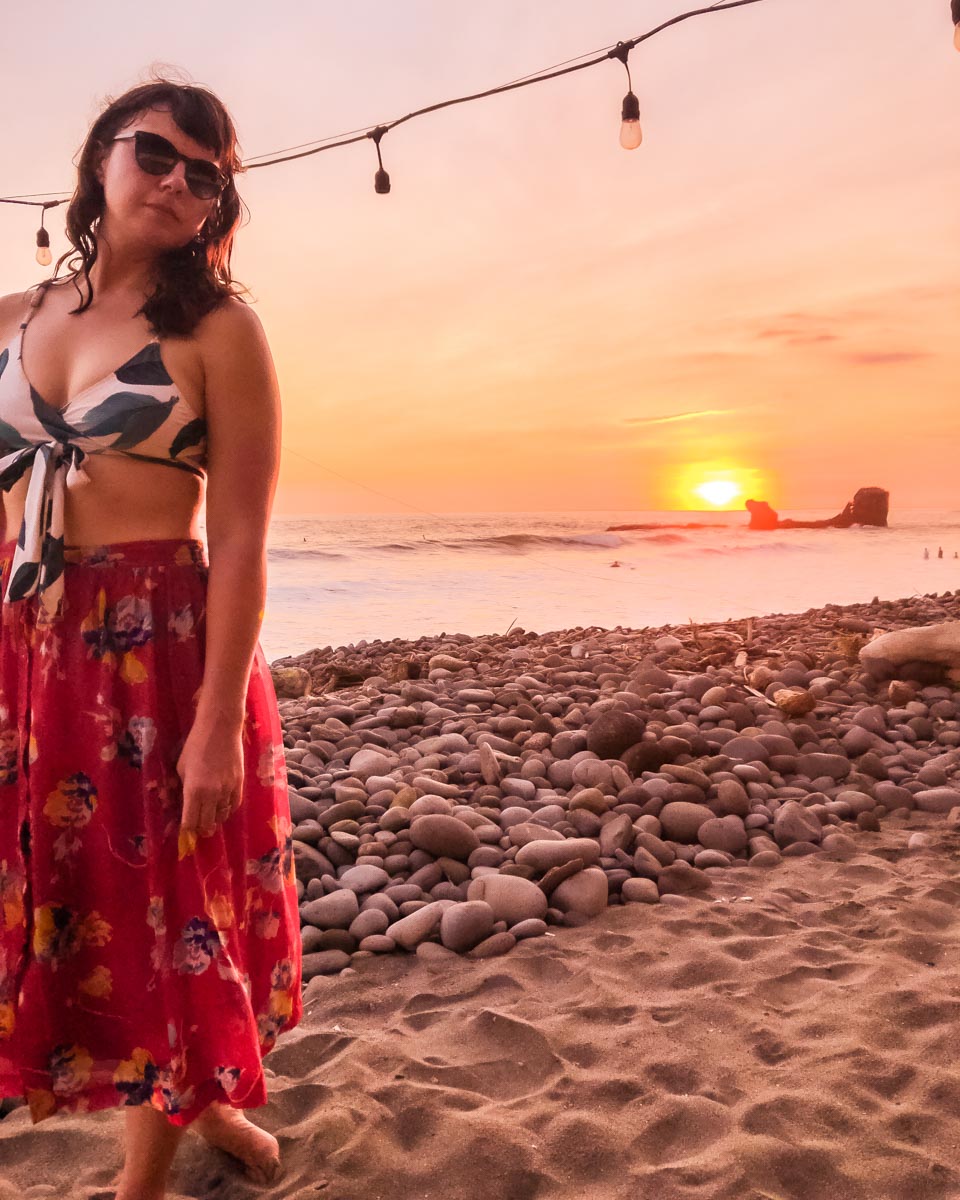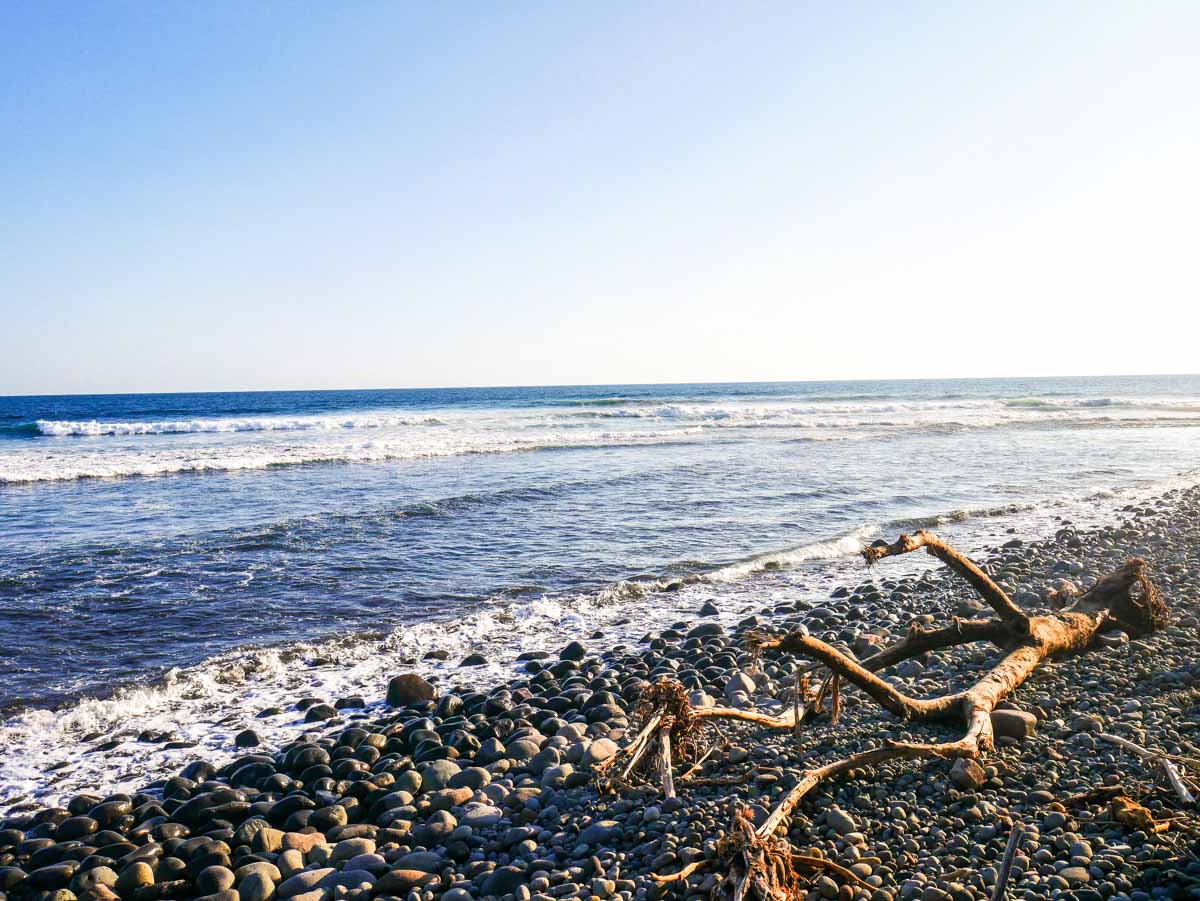 We settled in to watch the sunset at Monkey La La. I had heard it was the best place in town to watch the sunset, and that was definitely correct! We sipped on beers while watching the colors change over the famous rock, and the surfers catch great waves. Remember how I said that sunset viewing is one of the best things to do in El Salvador?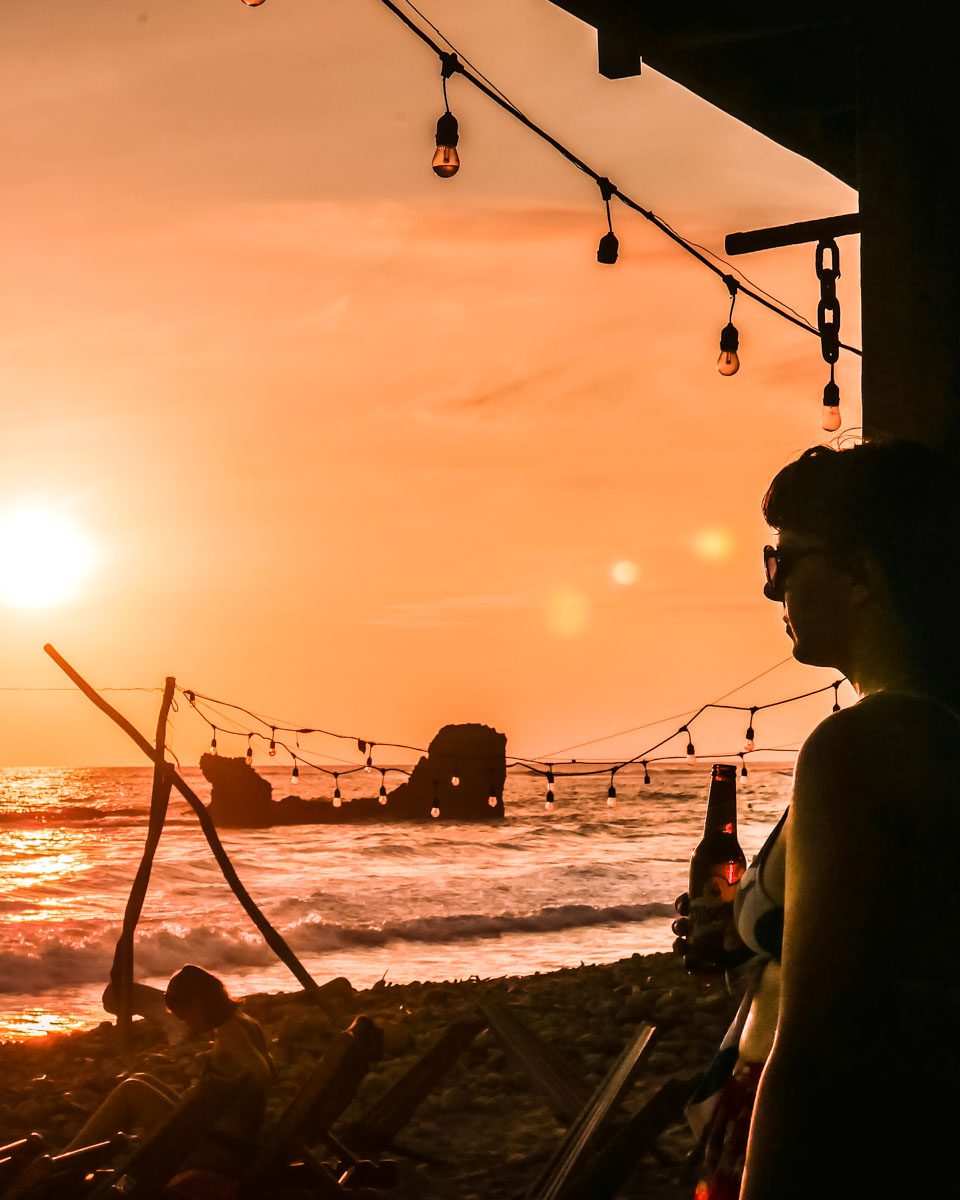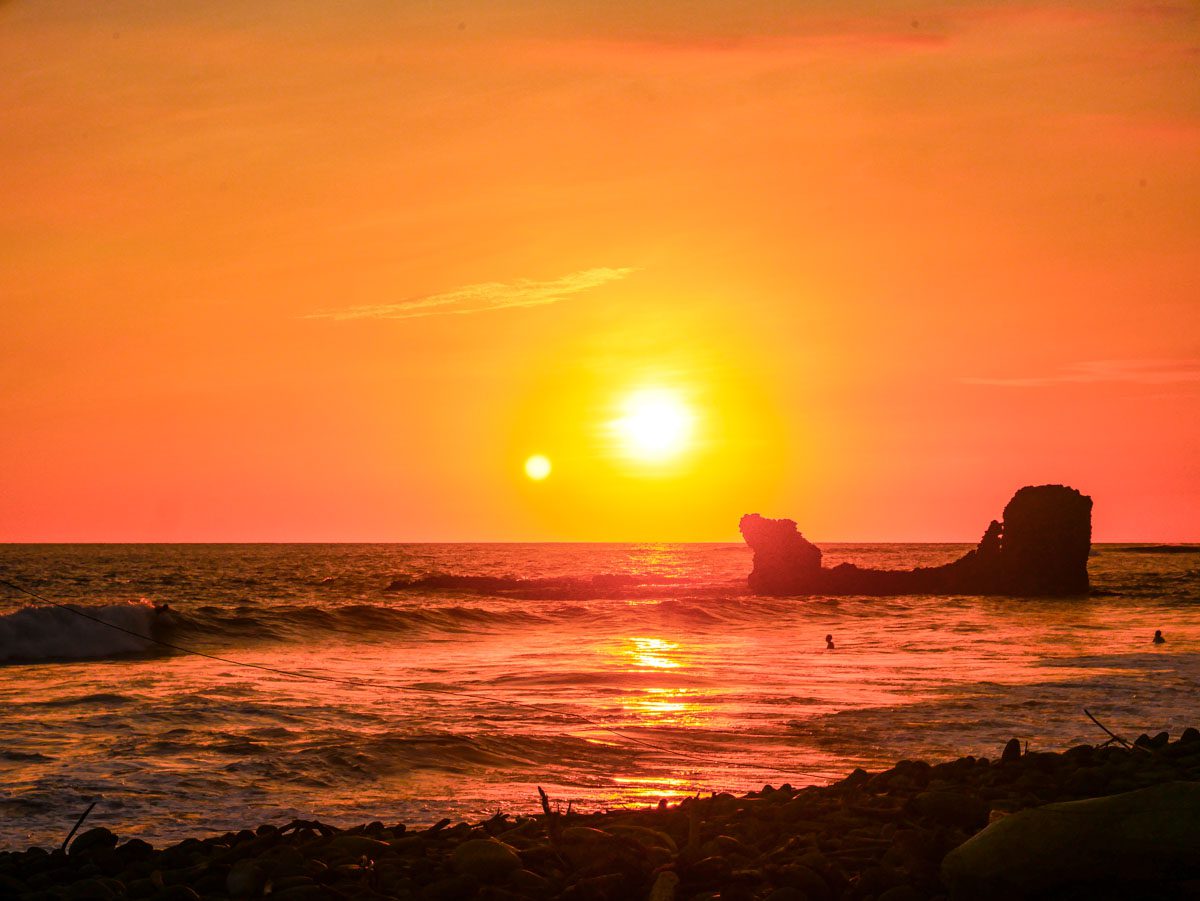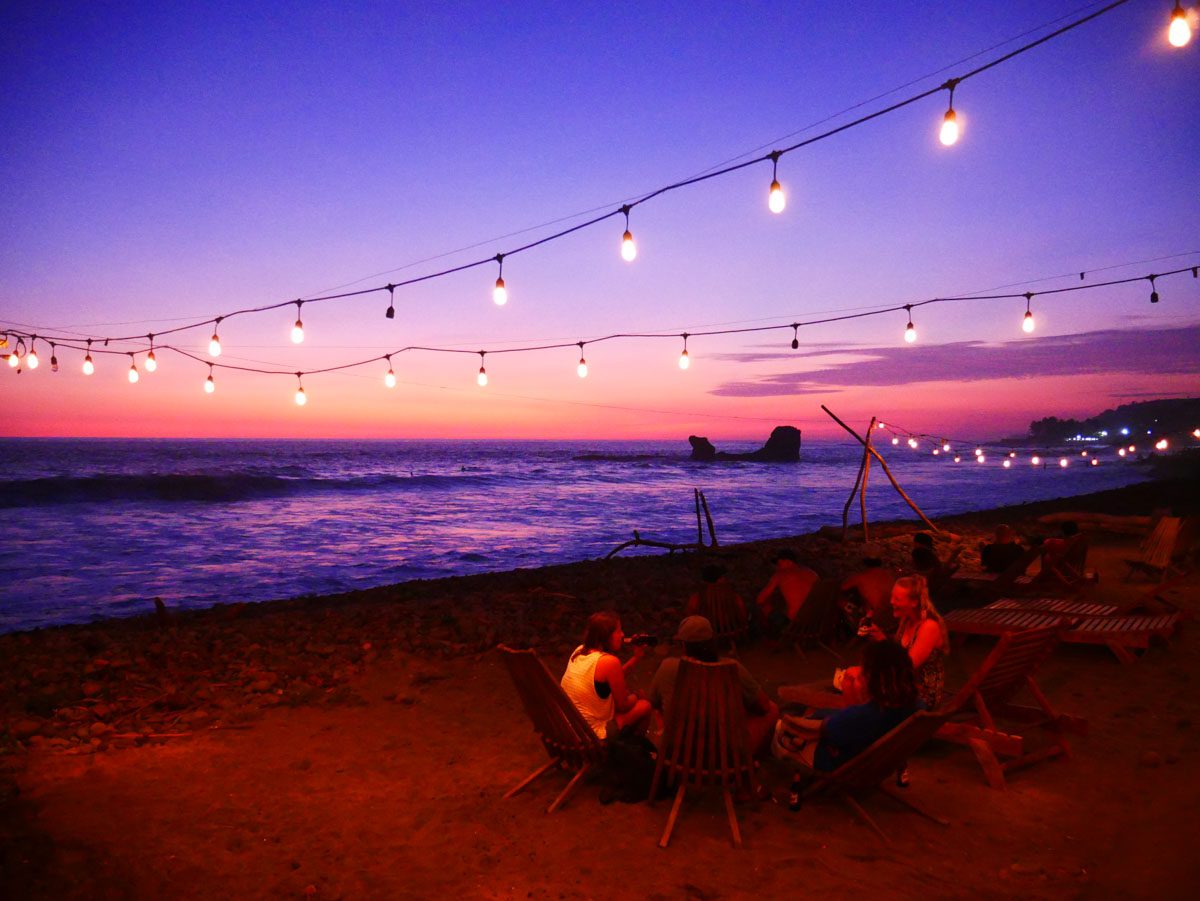 My Thoughts on El Salvador Travel Safety
I know this is the biggest question people have when it comes to El Salvador travel. I will share with you my experiences and thoughts on safety, but ultimately you should do you research, ask questions, and make your own decisions. My biggest advice is not to let fearful stereotypes control you. Research and make your own decision.
Here was my experience. We traveled with a tour guide and driver for our entire 6/7 day trip, so I can't speak to how it would feel to backpack in El Salvador. However I have read several travel blogs who have information about that. I would recommend checking out the great and honest El Salvador travel content from Along Dusty Roads.
I will say that I noticed that the two big cities - San Salvador and Santa Ana - had very secure gated structures around ever building, as well as armed guards with large rifles at all times of day. This would seem to indicate a need for that.
However, in the small towns and countryside it felt peaceful and as safe as most of the other places I've visited in Latin America. (And in my opinion, the countryside and beaches are the jewels of El Salvador) In fact, the people in El Salvador were probably the warmest people I've met in Central America, and they made me feel welcome and taken care of.
Of course you will want to exercise caution as you normally would when traveling - keeping your belongings secure, being aware of your surroundings, asking if and where it is okay to walk around at night.
I know that I feel totally comfortable returning. I've already decided that I want to return to the Ruta de las Flores and El Tunco for longer.
As I said - do your research, ask questions to those who have traveled there, and if you do go - search for well rated hotels and tour guides (as always).
El Salvador Travel Final Thoughts
I was blown away by the beauty and culture in El Salvador. The countryside here is just beautiful - from the epic volcanoes, to the lush jungle, to the beautiful beaches and sunsets. The small towns are filled with friendly faces, colorful buildings, and local markets.
If you are looking for an off-the-beaten path destination, El Salvador travel is right up your alley. It's also incredibly affordable and a small country (so you can fit a lot in on a short amount of time).
Maybe my favorite thing about my El Salvador travel was the people. It's been so long since I've been to a travel destination where the locals aren't at least somewhat jaded by tourists. That feeling doesn't exist here - locals are so happy to see travelers in their country, so proud to share their culture and history with you, and so open and friendly. It was really a pleasure to meet them and learn more about El Salvador through them.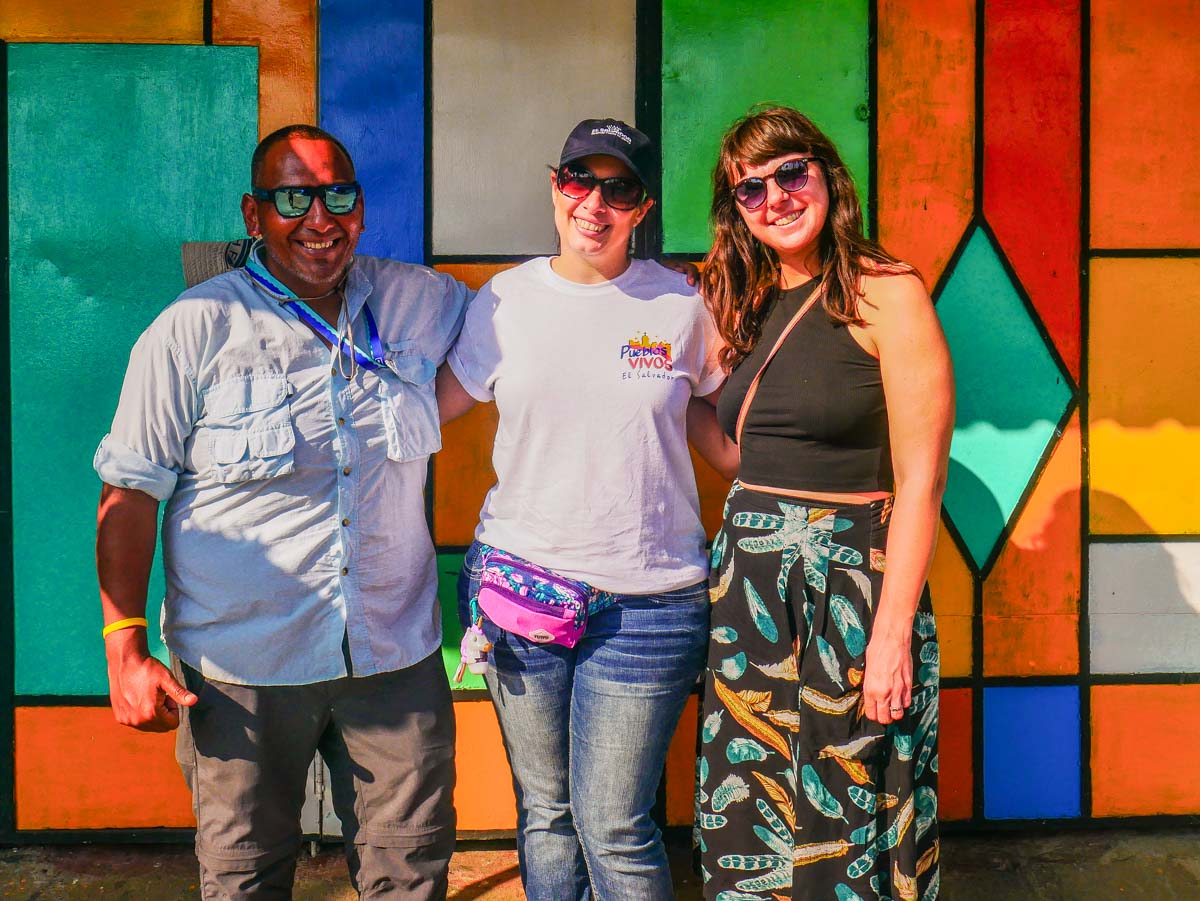 Disclaimer: I was invited as a guest of the El Salvador tourism board to learn about travel in their country. As always, every word and opinion I share is my own!
Pin it for Later!