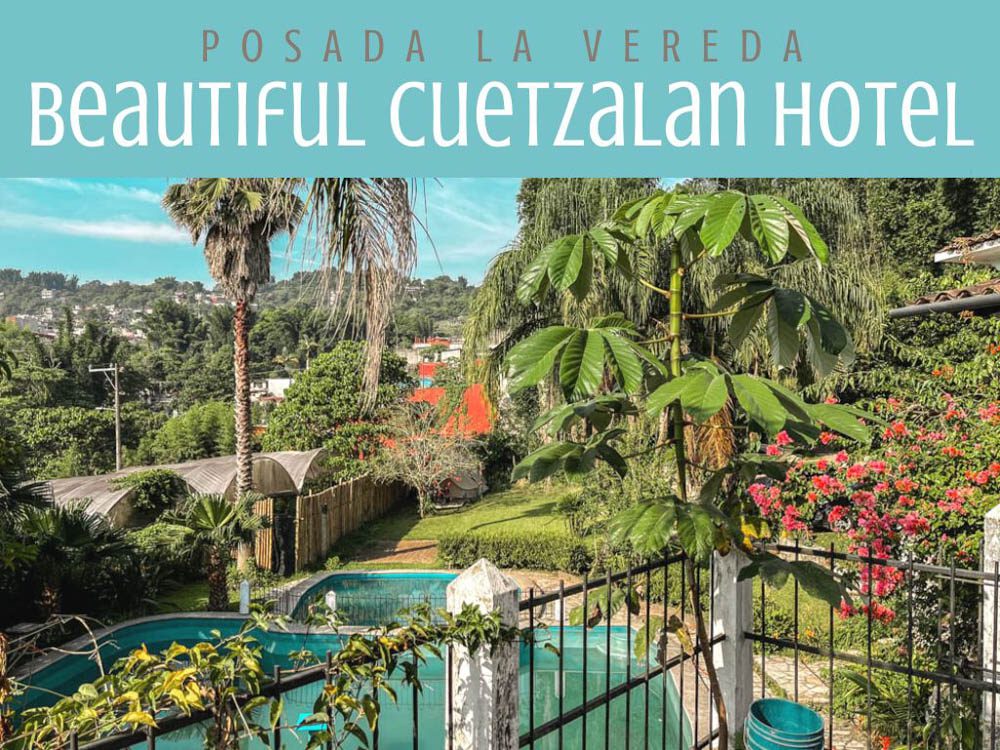 My favorite pueblo magico is now Cuetzalan, Puebla, the absolutely gorgeous traditional town in the northeast of Puebla state, tucked into the lush tropical mountains. I based myself from the beautiful Cuetzalan hotel, Posada La Vereda, which was a perfect choice to enjoy both the incredible nature and quick access to the amazing town of Cuetzalan.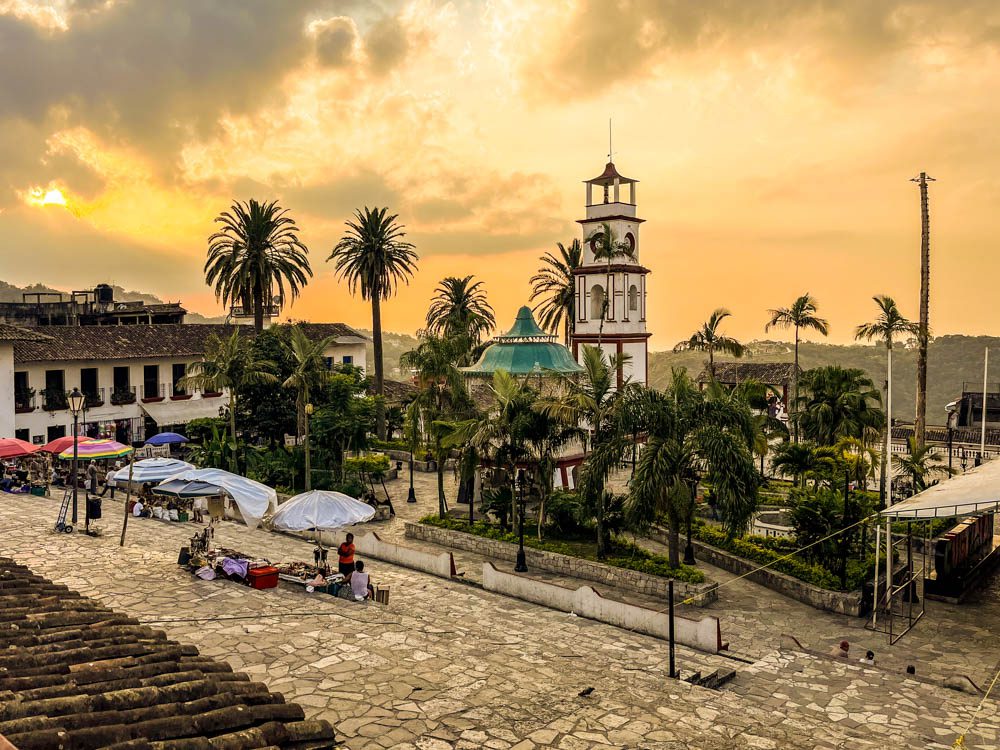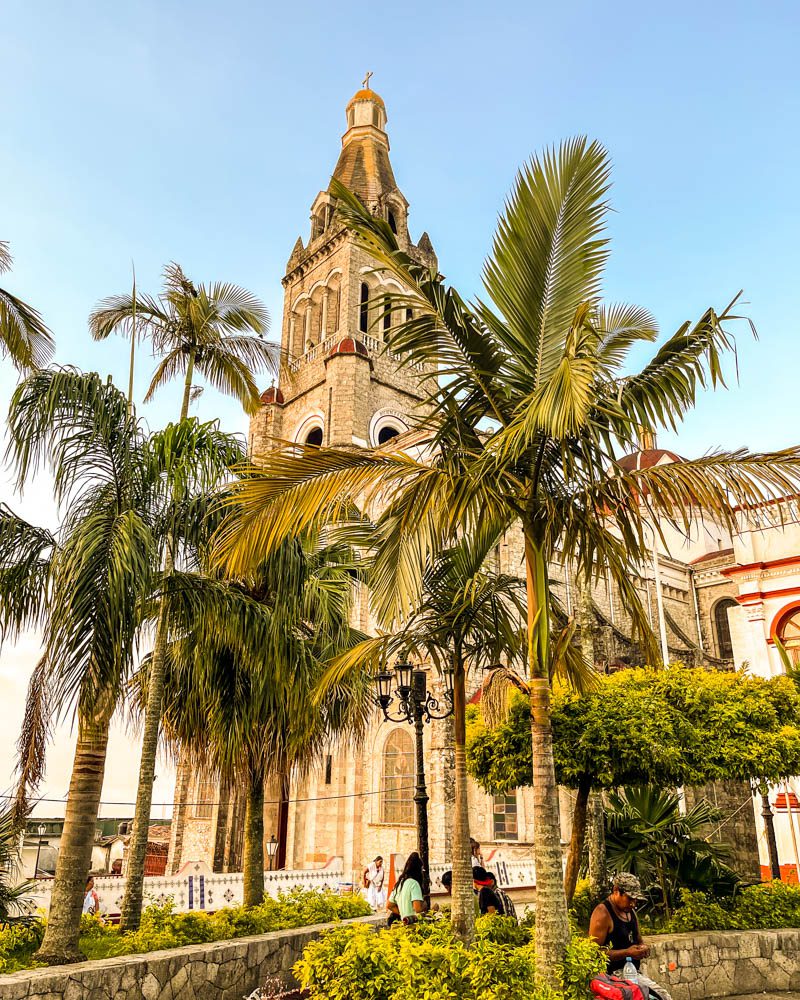 Pin it for Later!
View of the Pueblo: Cuetzalan Puebla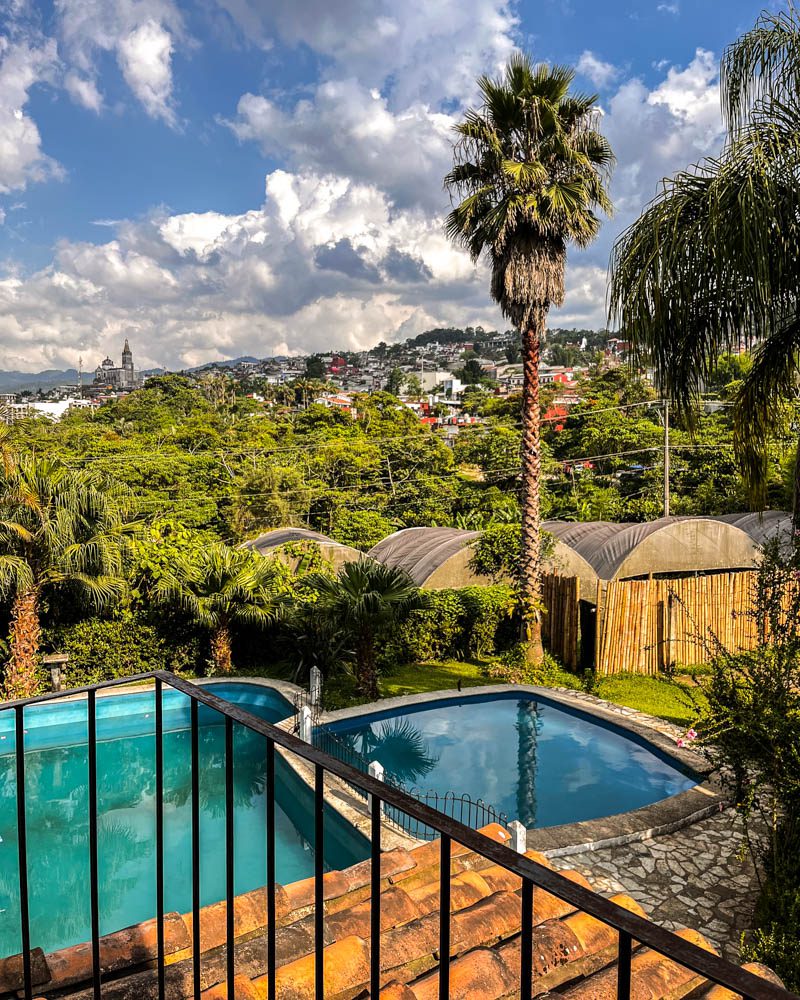 My favorite thing about Posada La Vereda is the incredible view of Cuetzalan town. Even though you're just a couple minutes drive form the center of town, you can see the main church and buildings on the hill perfectly from anywhere on this Cuetzalan hotel's grounds.
I loved watching the view change, from the soft morning sunlight, to the clouds rolling in and creating a misty atmosphere.
Convenient Location to Nature and Town: Cuetzalan Hotel
Cuetzalan is not just a beautiful and charming town, but the surrounding nature has a lot to offer. Cuetzalan Puebla is in the far northeast corner of the state, close to the Veracruz border. Because of this, the climate and geography have more in common with Veracruz than the highlands of Puebla.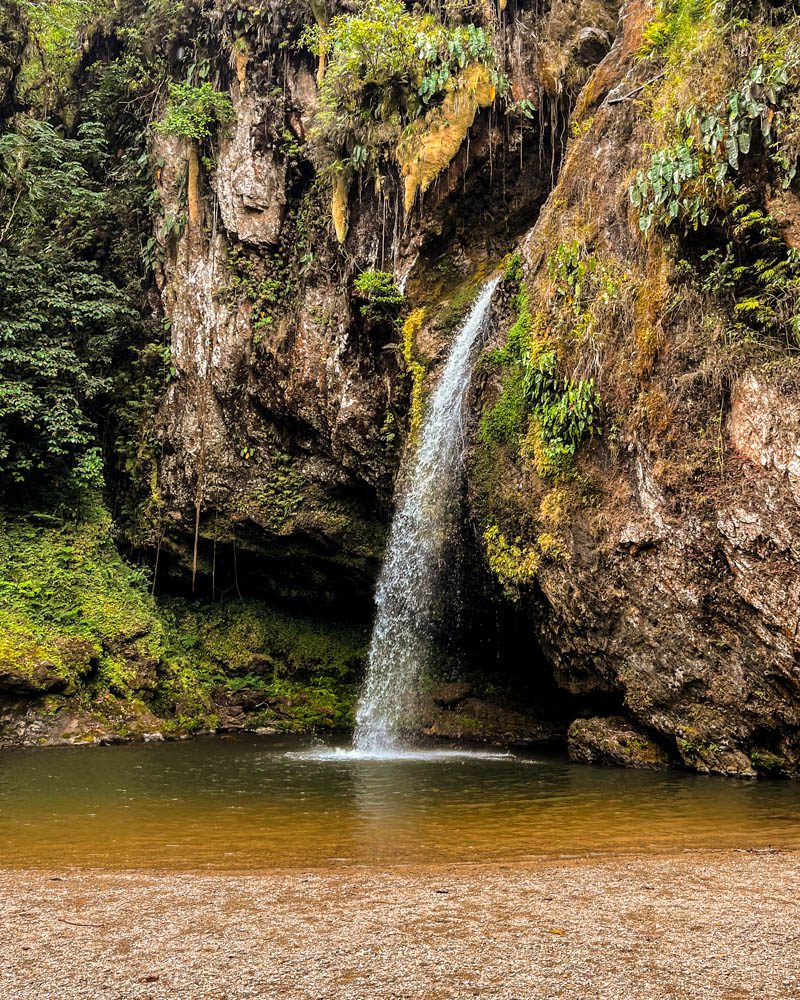 There are so many things to do and places to see in the surrounding area: so many waterfalls, including three famous ones close by, an impressive archeological site, a beautiful botanical garden, natural swimming holes, cave exploring and more.
That's why I loved the location of this Cuetzalan hotel. You could really appreciate the beautiful and unique nature of this area as you feel surrounded by it. But you can hop in a car or taxi and be in the center of the pueblo in 5 minutes. The natural sites are all about 15-30 mins from the hotel.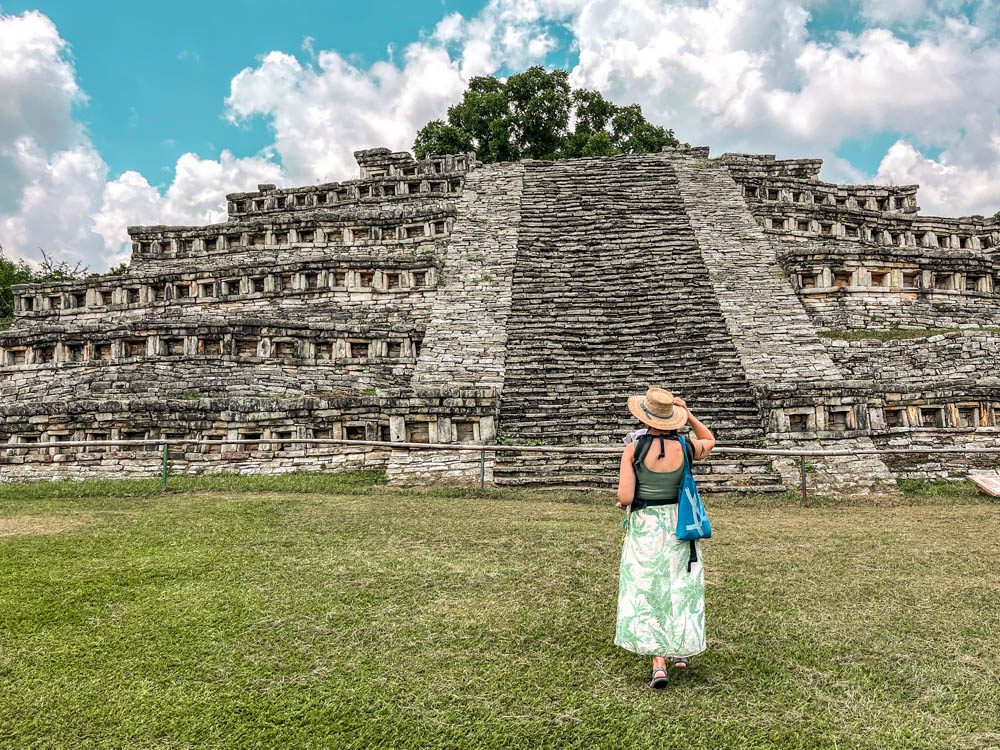 Here the foliage is lush green jungle, and the lowland mountains roll on and on.
Various Room Options: Cuetzalan Puebla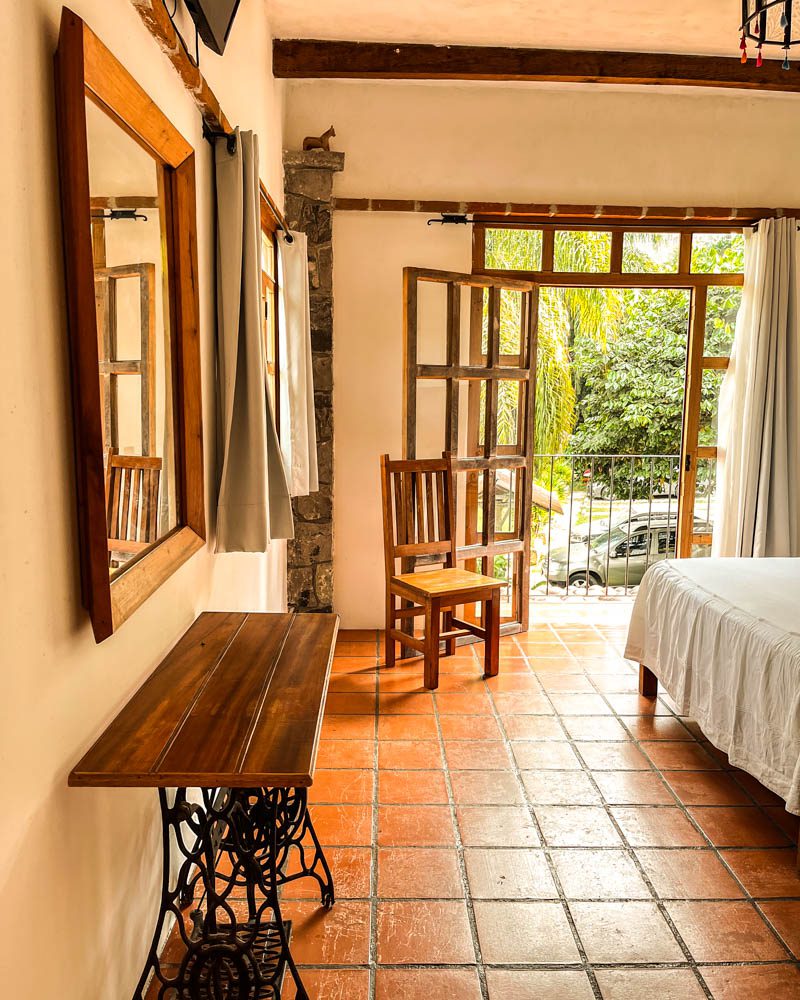 Posada La Vereda has a room type for almost any travel style. There are double rooms great for couples or singles. Then they have villas that can sleep families and groups of up to 10 people. Beyond that they have a glamping tent for those that want to feel a bit more close to nature and still be comfortable.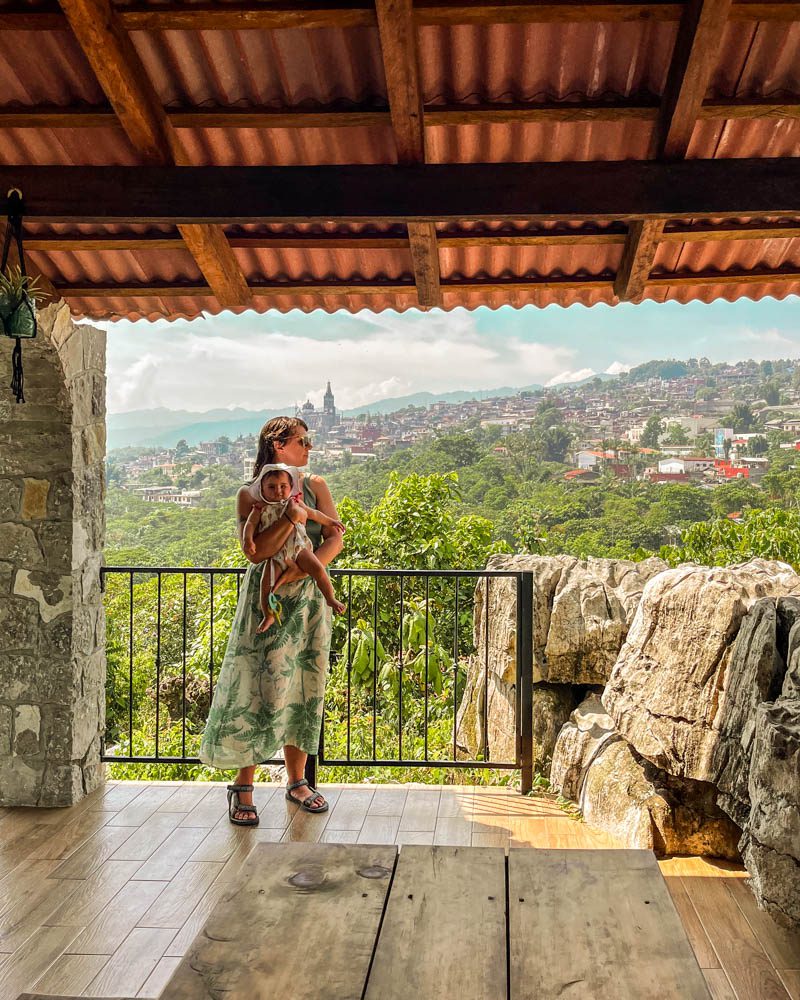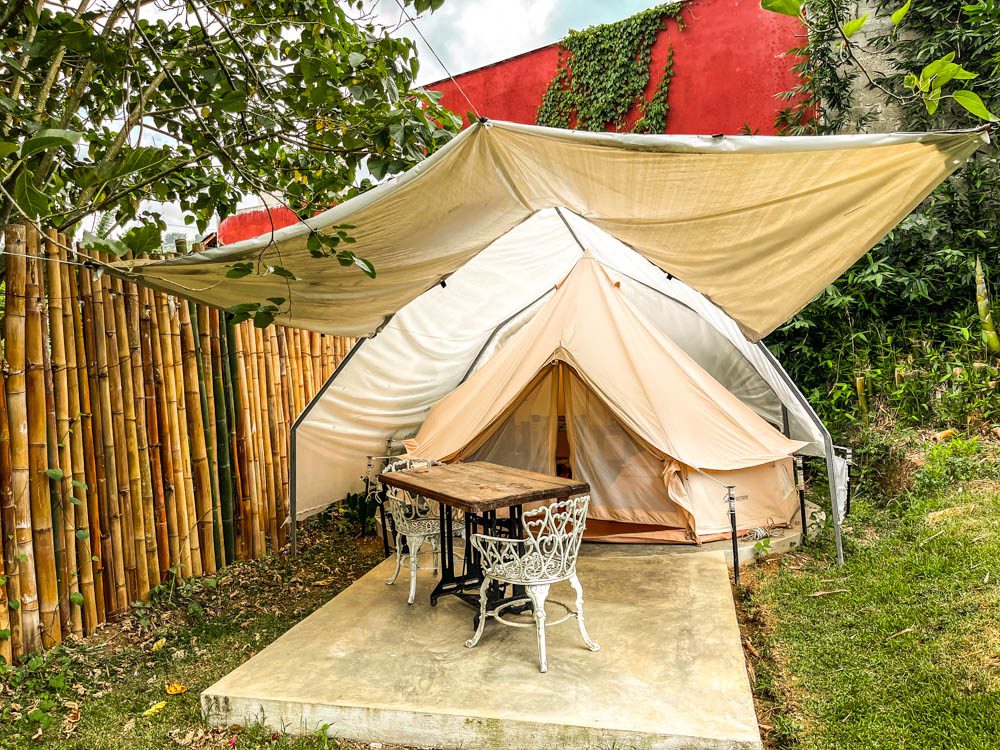 We stayed in the double room one night and the glamping for two nights. Both were roomy, the glamping tent surprisingly so! We fit our daughter's travel crib, our two suitcases, and the double bed.
The glamping tent has an air conditioner so it stays cool and comfy day or night. The bathroom is about 15 meters from the tent, but is a private bathroom only for these guests.
Pool: Cuetzalan Hotel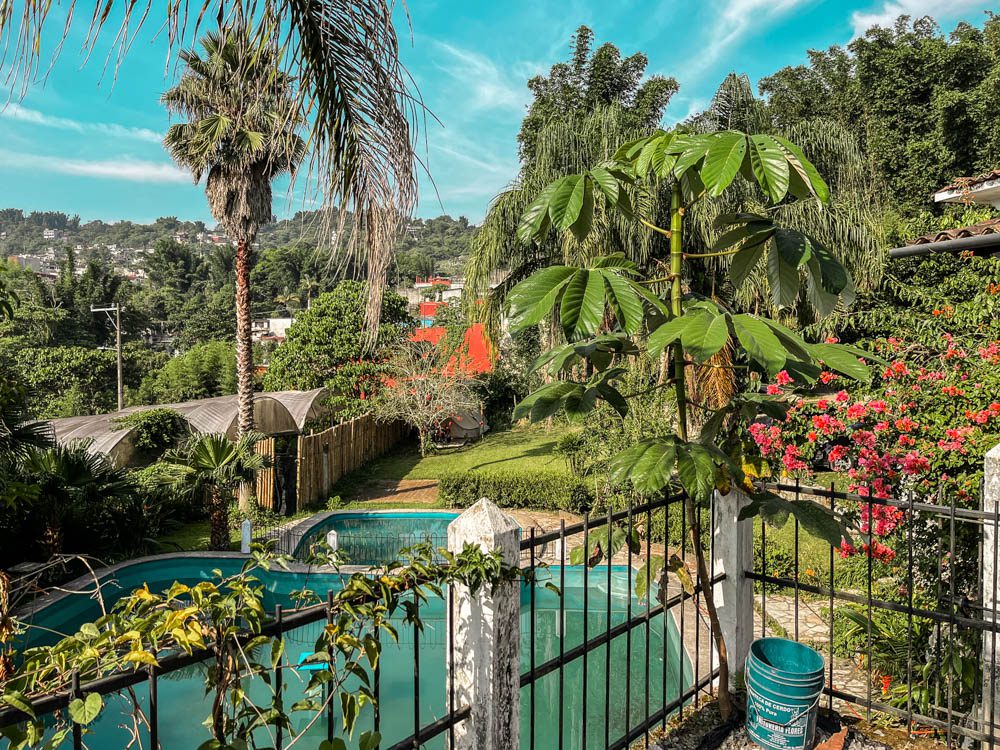 This area is very humid, so can often feel warm. Because of that, you'll love having a pool to cool off in. There is a large pool and a kiddie pool to splash around in.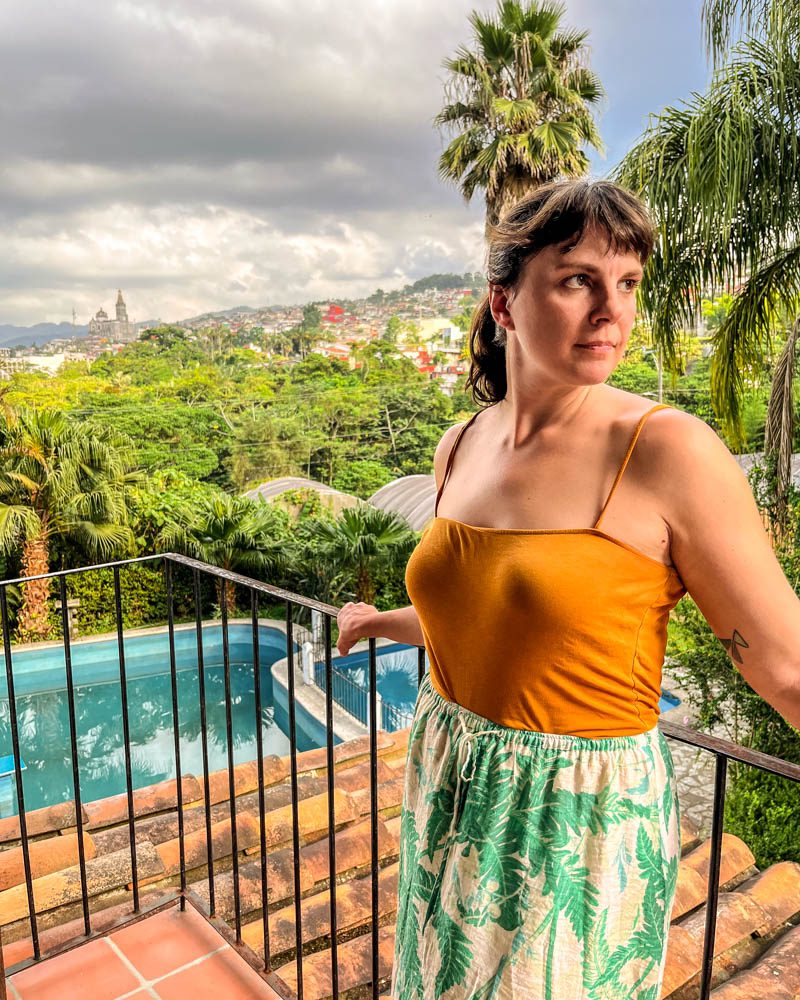 Green Leafy Grounds: Cuetzalan Puebla
This Cuetzalan hotel grounds fit in well with the lush leafy geography. There are lots of green grass, trees, bamboo, and flowers growing throughout.
Helpful Staff: Cuetzalan Hotel
Whenever we needed anything or had any questions the staff at this Cuetzalan Puebla hotel were happy to help and take time to explain what activities would be best for you. They can also arrange tours.
Overall this was a great Cuetzalan hotel and I would happily return for a future stay. Cuetzalan Puebla is a gorgeous town + surrounding area to explore for a few incredible days.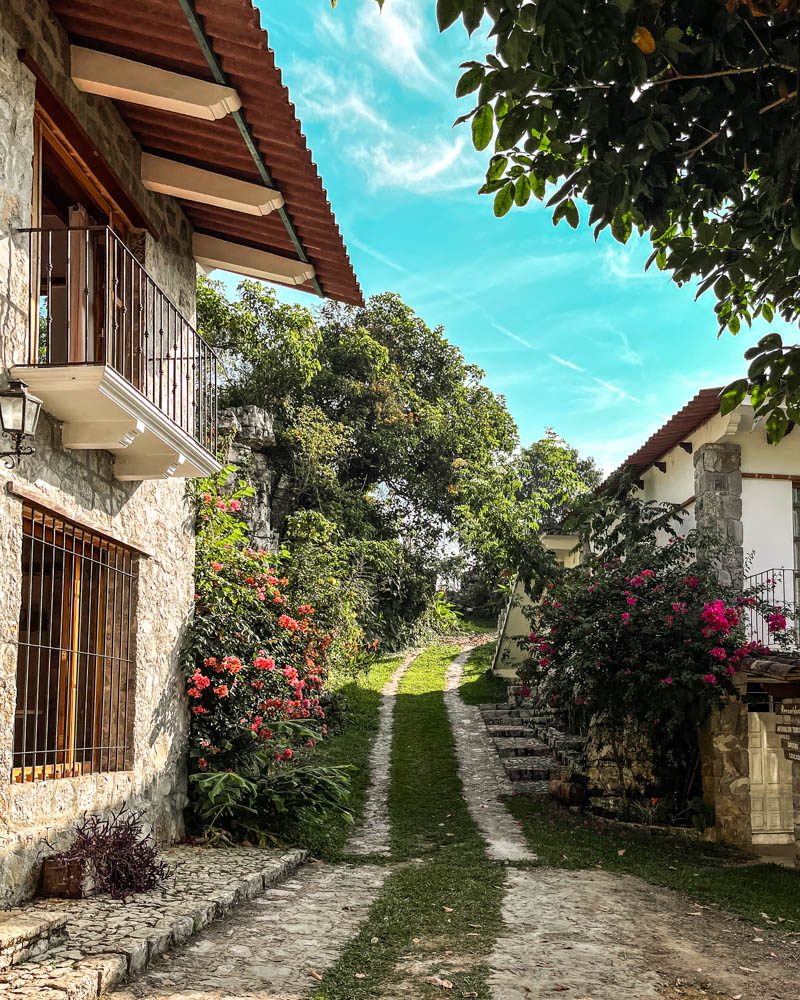 Hotel and Reservations: Posada La Vereda
Social Media: Instagram, Facebook
Best For: Families, couples, singles, groups. Just about anyone
Price: From 550mxn (about $33usd). Check the above link for current prices and availability.
Includes: A/C in glamping, wifi, large & kiddie pool, restaurant, tv in double rooms & villas, balconies in some rooms, large gardens.
Location: Pinolaco 72, 73560 Cuetzalán del Progreso, Mexico
View all my Puebla Posts here.
View all my Mexico Posts here.
Pin it for Later!