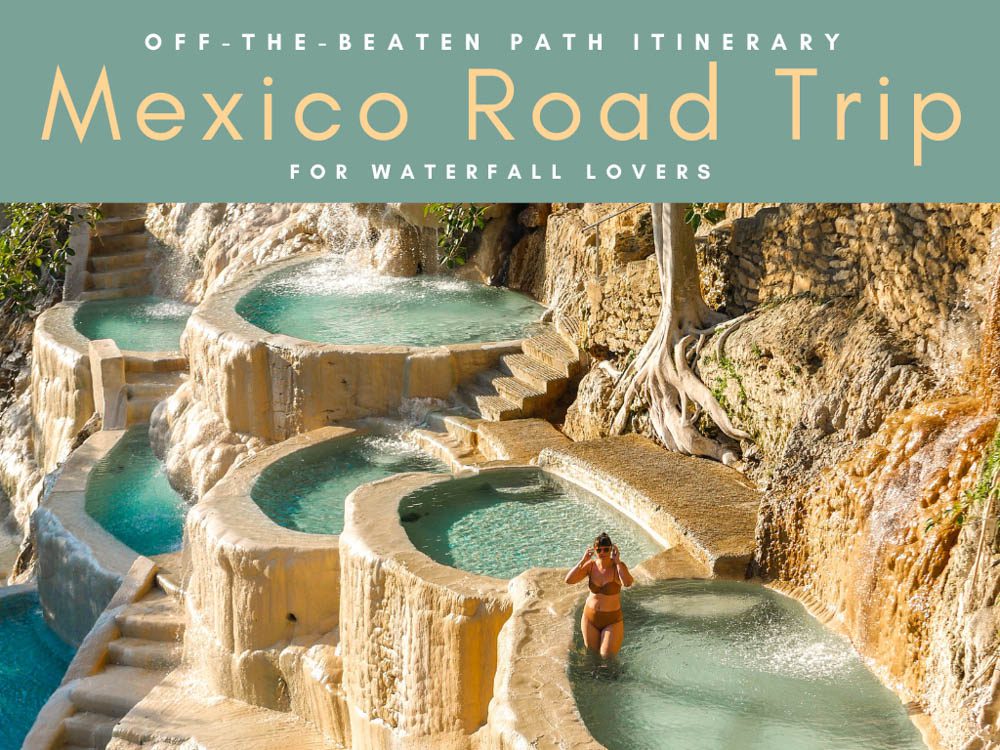 My schedule was a bit complicated this summer but when I suddenly had the opportunity to take time off, I threw together a 10 day Mexico road trip itinerary, to get out of town quick and "do something simple but fun" (I thought). Our road trip was actually a super epic incredible 10 days exploring off the beaten path in Mexico and visiting sooo many waterfalls and swimming holes.
If you didn't know, Mexico is incredible. Don't think that the off the beaten path places will be less exciting. To the contrary, I found our destinations to be vibrant, awe-inspiring, and full of genuine culture and experiences.
So let's dive in. Here is an idea for 10 incredible days in Central Mexico. You can also mix and match these, skip some stops for shorter trips and longer drives, or just find some inspiration for destinations off the beaten path in Mexico.
Pin it for Later! Off the Beaten Path in Mexico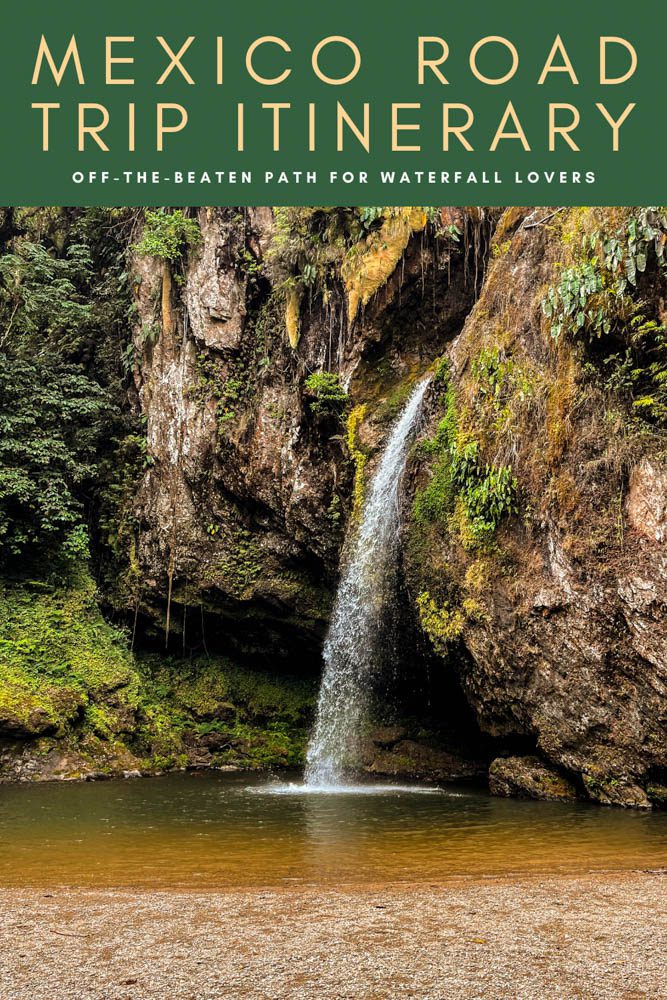 Day 1-3: Xalapa, Coatepec and Xico, Veracruz: Mexico Road Trip Itinerary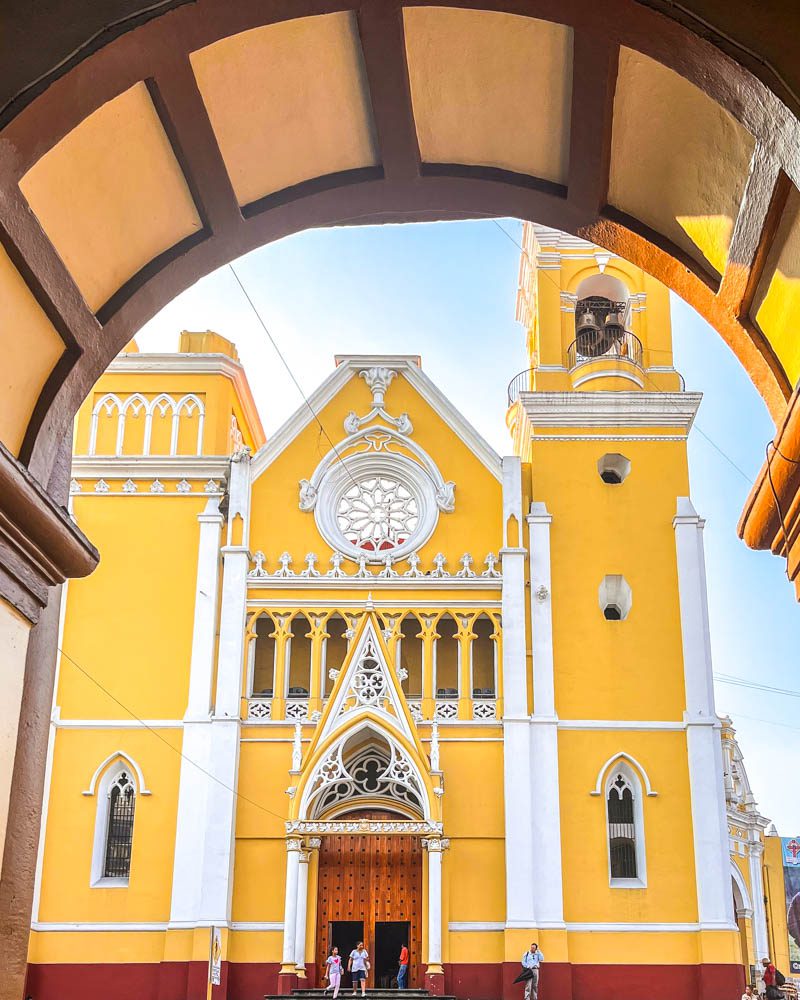 Veracruz! I loved it immediately. Hardly any foreign tourists visit Veracruz, but it's such a vibrant state. Do you like coffee? They grow arguably the best in Mexico. Do you like lush jungly nature? Bingo. Colorful colonial cities? Done. Authentic, genuine people and culture? They gotchu.
Xalapa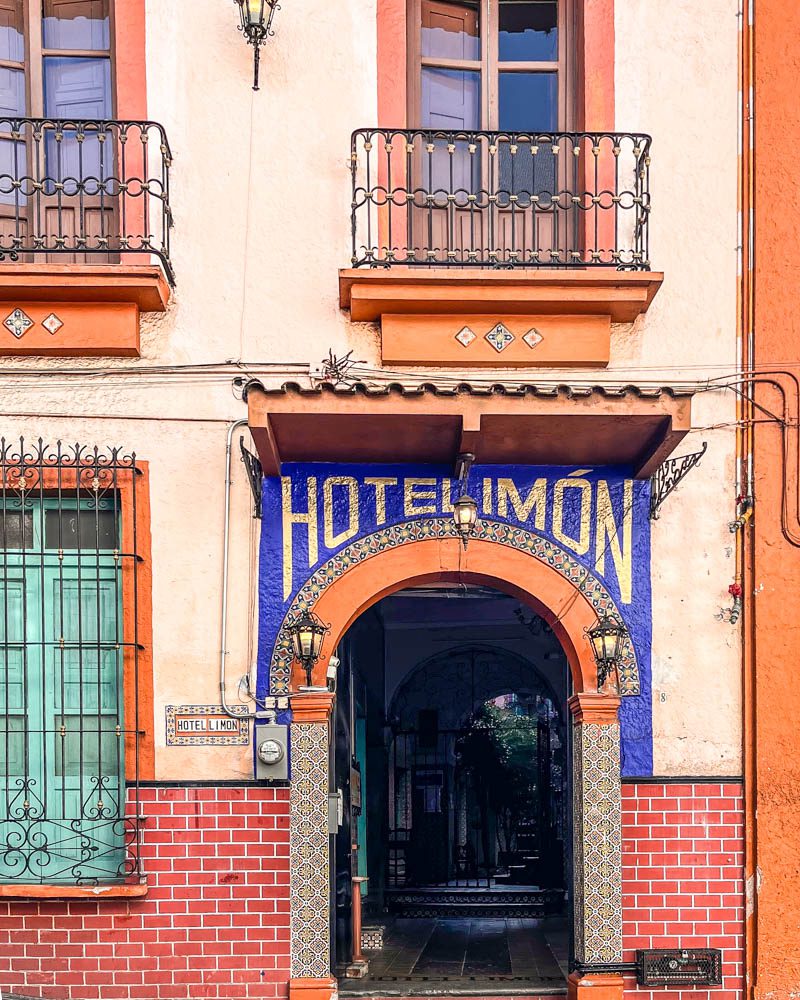 Xalapa was filled with Xalapeños (yes like the chile which is named after this city). We were one of the few tourists I saw. People smiled and chatted us up. Not only that, there seemed to be a creative scene and culture. Plus the city is GREEN: filled with parks and trees and lush everything.
This is a great place to base yourself to explore the surrounding area, plus the city itself has a lot to offer.
Coatepec
This little town is almost part of Xalapa, just a few minutes drive away. This is often were tourists base themselves. We stayed here one night in this Airbnb which is lovely and features this eye-catching private pool.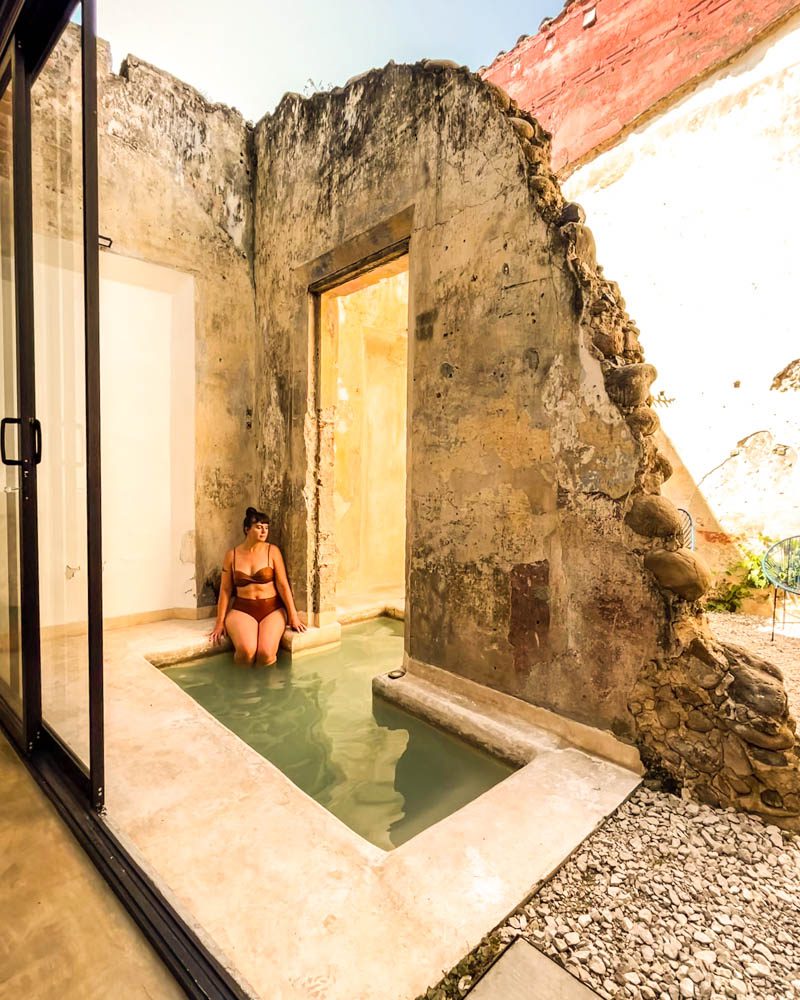 Coatepec is a sweet town, and is home to a lot of amazing coffee thanks to the many incredible coffee farms around (visit Tueste Cafe). But to be honest, if I had to do it again, I'd stay that extra night in the country side probably in or around Xico (see below) to enjoy the incredible lush jungle that makes Veracruz so special.
Xico Pueblo Magico and Texolo Waterfall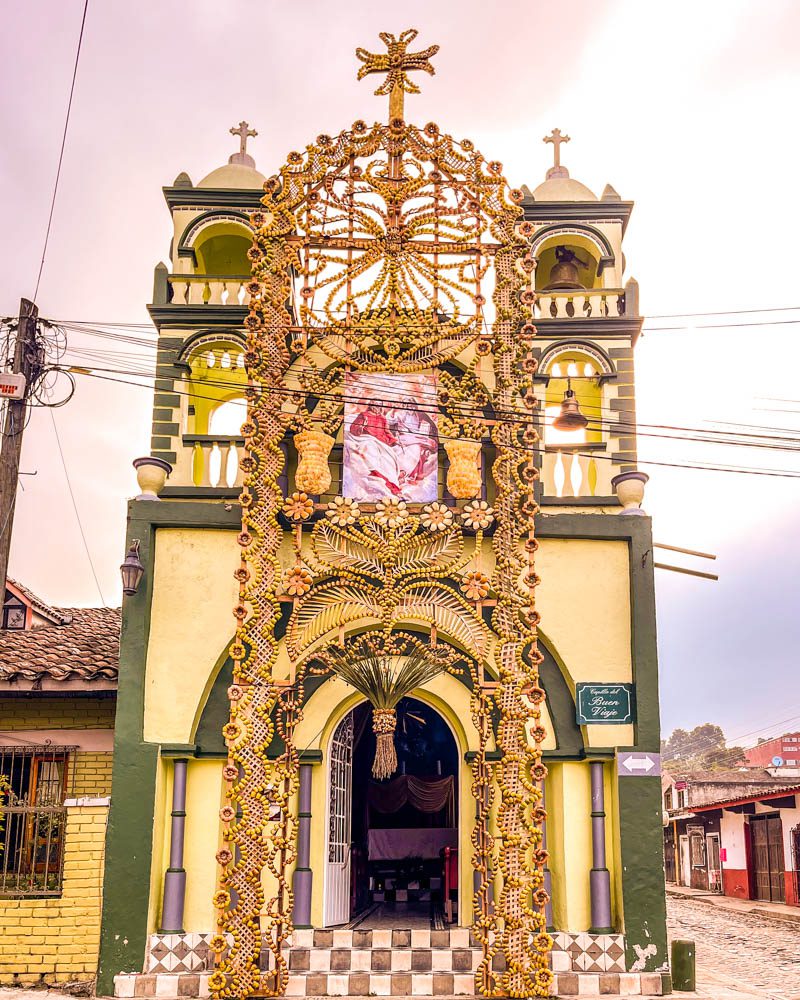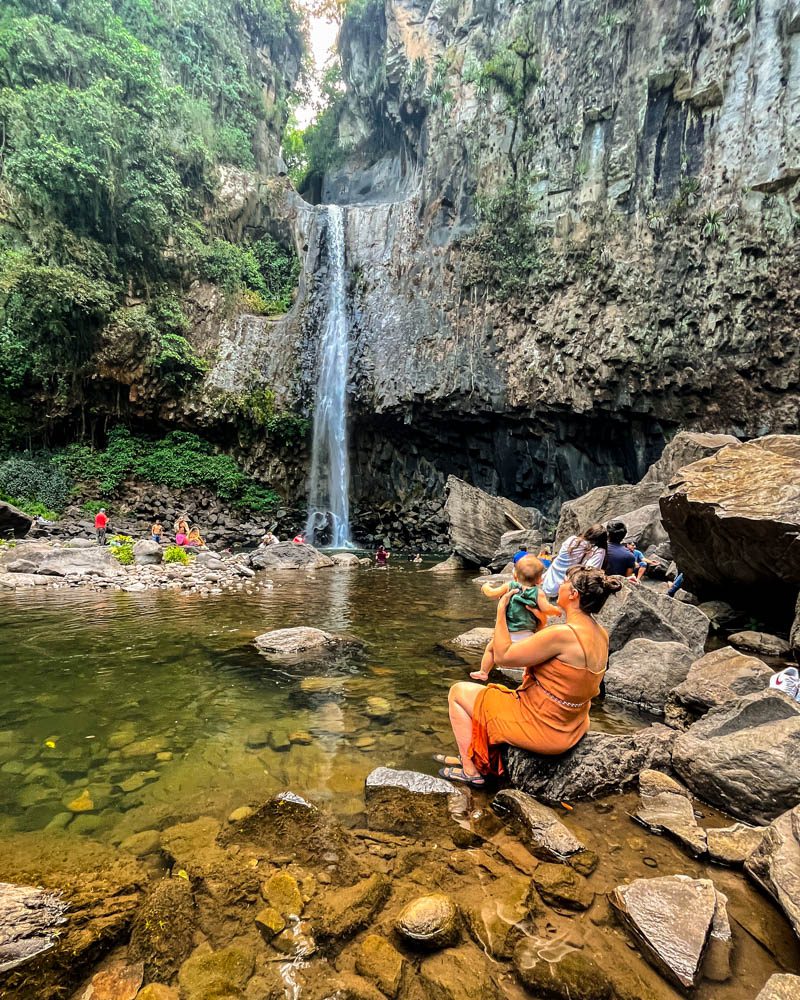 Don't miss Xico, Pueblo Magico. This lovely town is colorful and lovely to visit, but ALSO has an epic waterfall.
Texolo is an incredible waterfall just outside of the town center. To arrive at this beautiful waterfall, you hike down 20 minutes on well cared for steps and path through a lush jungle to an awe inspiring waterfall.
What to do in Xalapa, Coatepec, Xico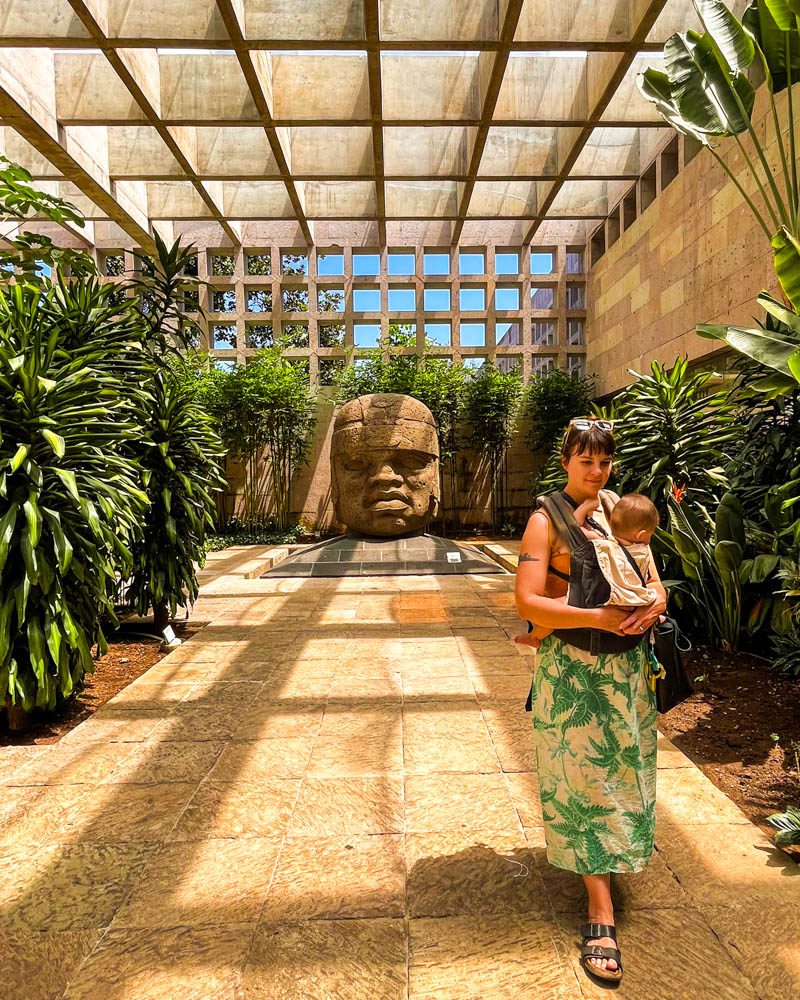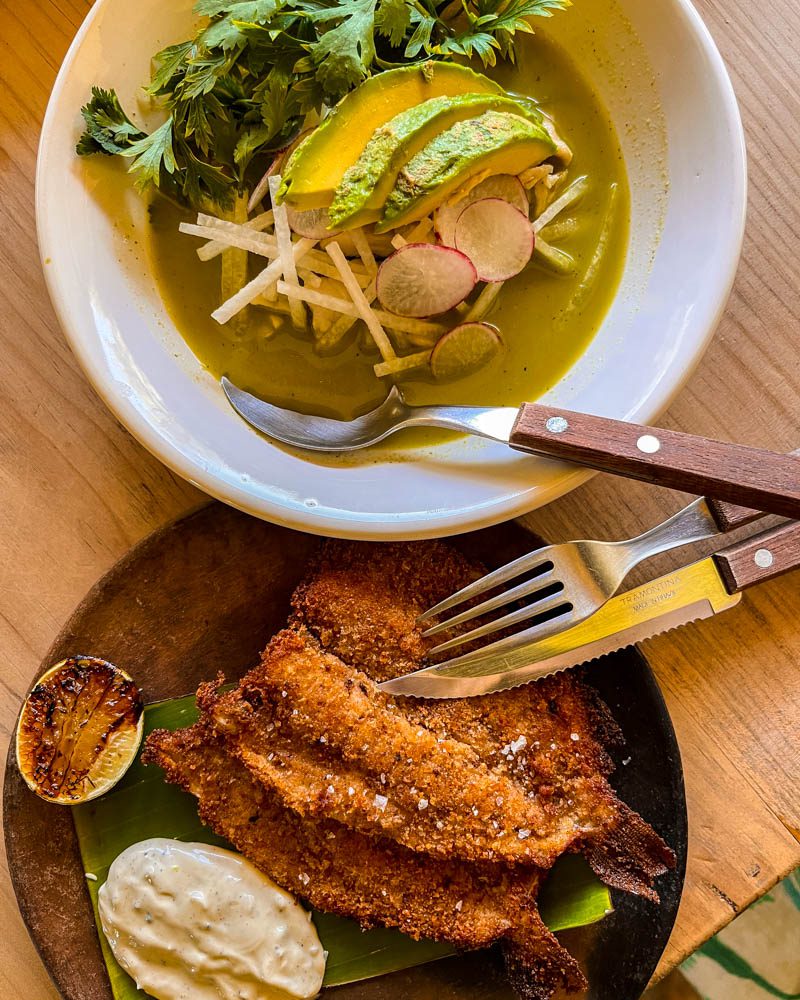 Day 4: Chautla, Puebla: Mexico Road Trip Itinerary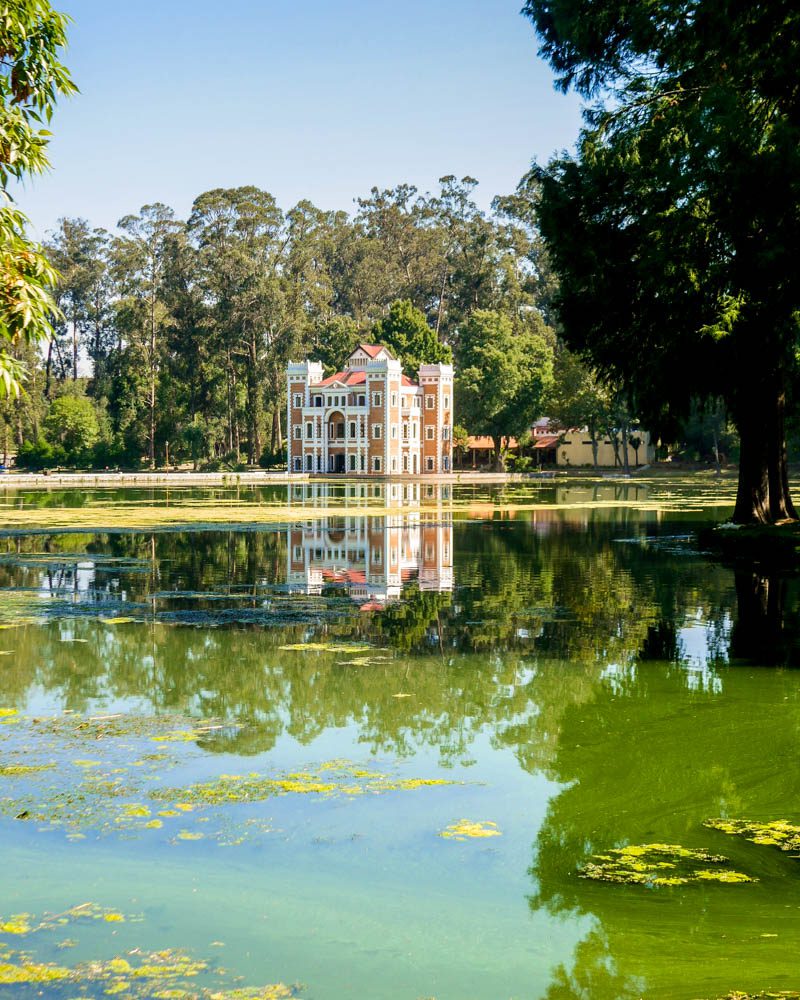 This is a bit of a midway point on the way to the next stop, but is also a beautiful and special place to stay and explore for a day.
Chautla is home to an ex-hacienda that is very unique. The star is the hacienda's castle, built in an English style, it's striking against the backdrop of the Puebla mountains. The grounds are beautiful with a picturesque lake and lots of nature.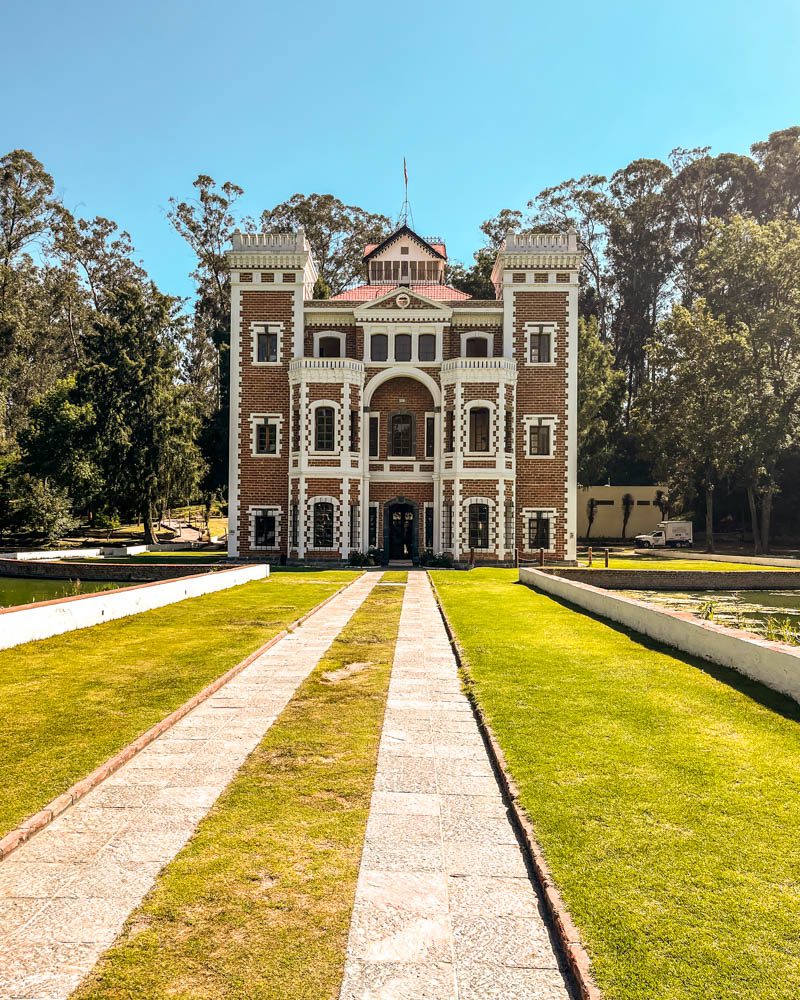 If that wasn't enough, you can stay in the ex-hacienda, just next door. This hotel has restored the hacienda and added rooms and a restaurant with a beautiful view over the lake. The ground are stunning including fountains and manicured greenery. And the rooms are really quite beautiful and comfortable.
Though it's very close to Puebla and easy to get to, this town is very off the beaten path in Mexico.
What to do in Chautla
Day 5-6: Tolantongo, Hidalgo: Mexico Road Trip Itinerary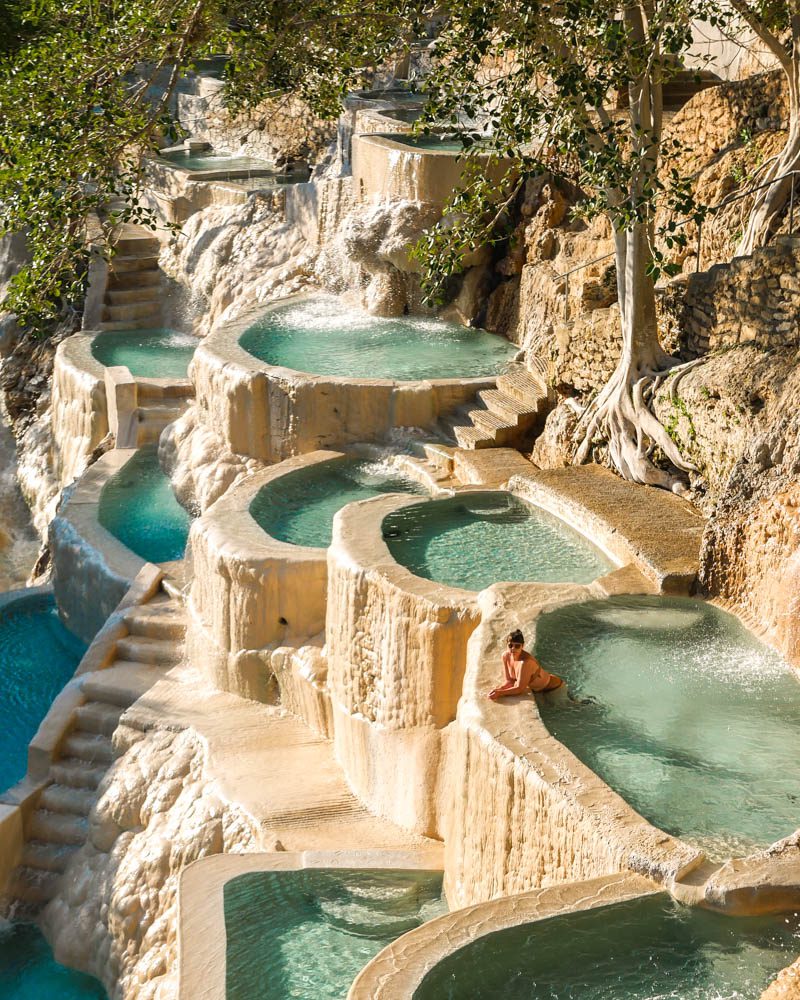 The next stop on this Mexico road trip itinerary is an epic one, the natural hot springs at Tolantongo. This incredible natural spot is tucked far into Hidalgo state, 4 hours from Chautla and quite isolated from anything.
You descend down into a narrow canyon and arrive to carved out pools filled with thermal springs perched on a steep cliff overlooking the canyon and mountains. This site is incredible but only a small portion of what's to see here.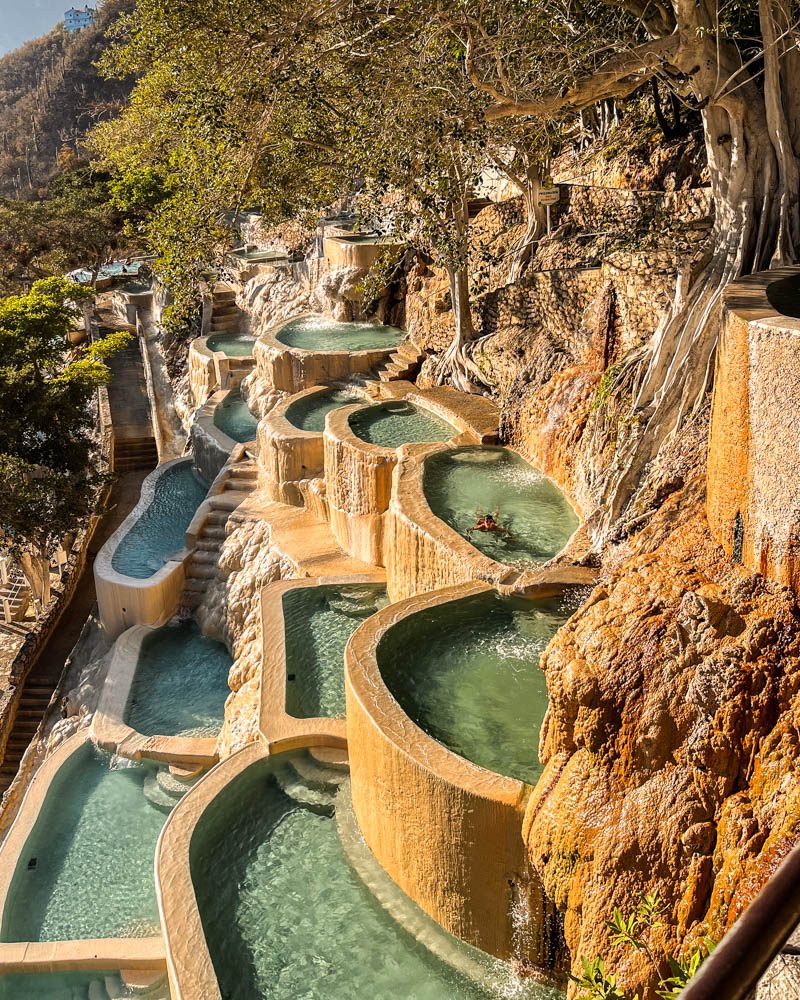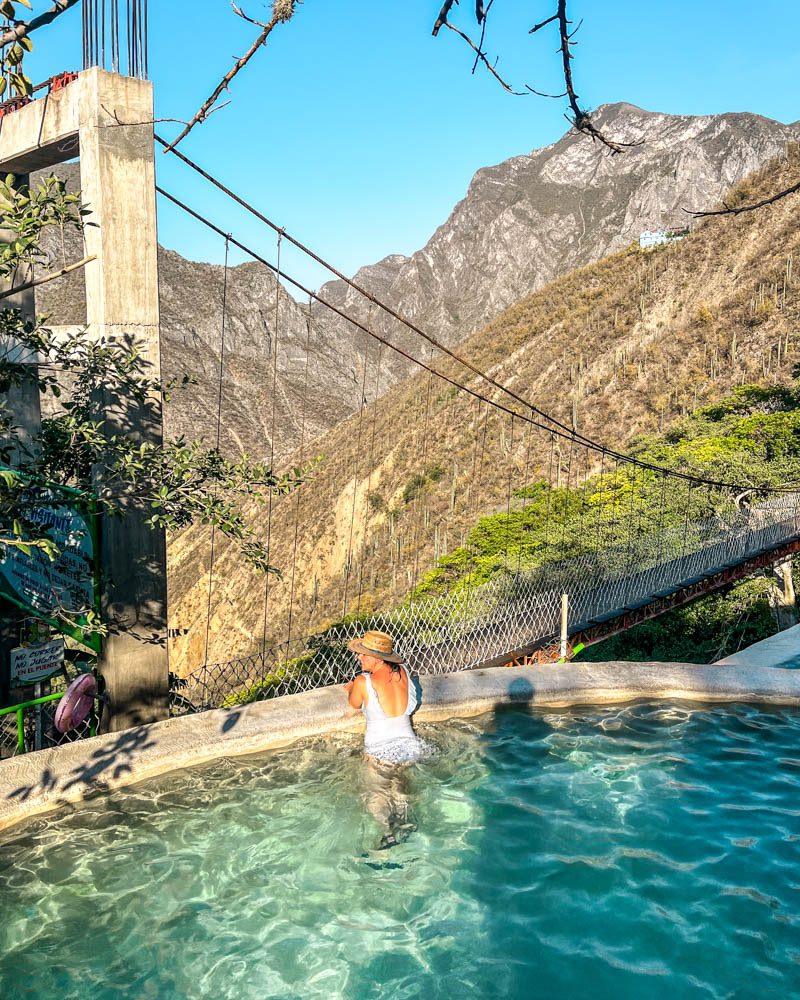 At the bottom of the canyon you'll find a river that is so blue and clear you will wonder if it's real. It's flowing with the same warm thermal water..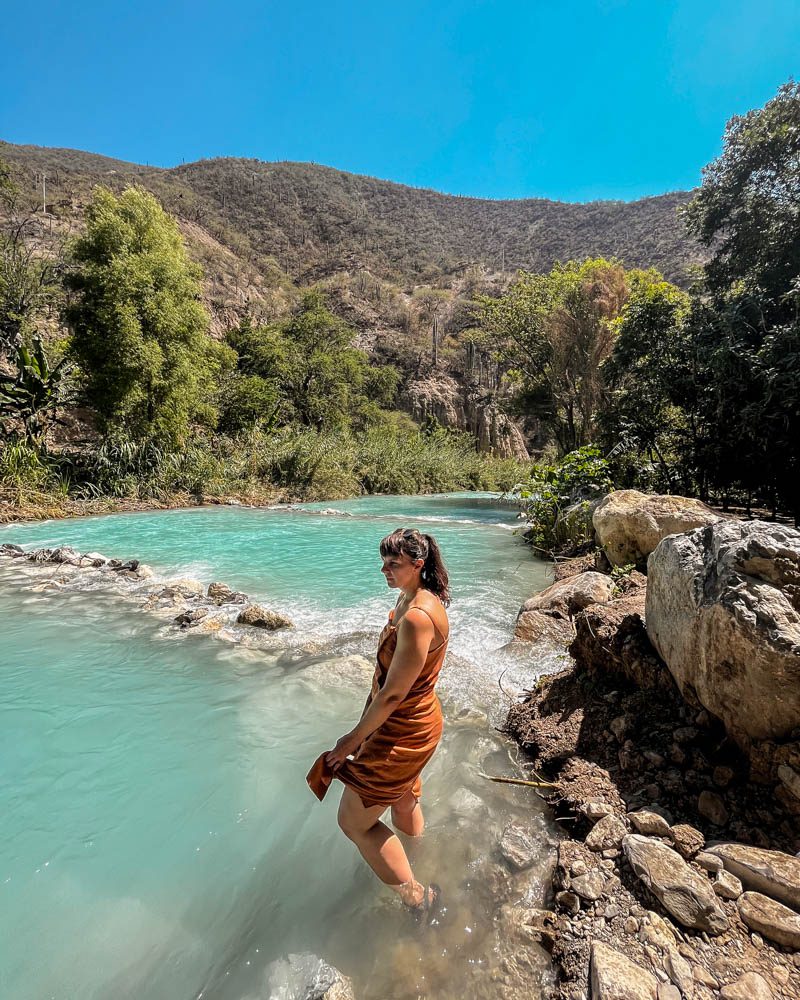 Near the river you'll find a large and unique waterfall, and caves to explore.
Try to visit during the week and not on any Mexican holidays as the small site can get very crowded.
What to do in Tolantongo:
Visit the pozas or pools carved into the mountain at the top of the site (go when they open at 7am!)
Walk the hanging bridge with a sweeping view of the canyon
Swim in the blue clear thermal water river at the bottom of the canyon
Visit the waterfalls near the river
Explore the caves near the waterfall
Visit La Gloria on the other side of the canyon for a quieter and more nature-focused experience
Stay at Hotel Paraiso for a modern hotel next to the pools, or camp down closer to the river
Day 7-8: Mineral del Monte & Huasca de Ocampo, Hidalgo: Mexico Road Trip Itinerary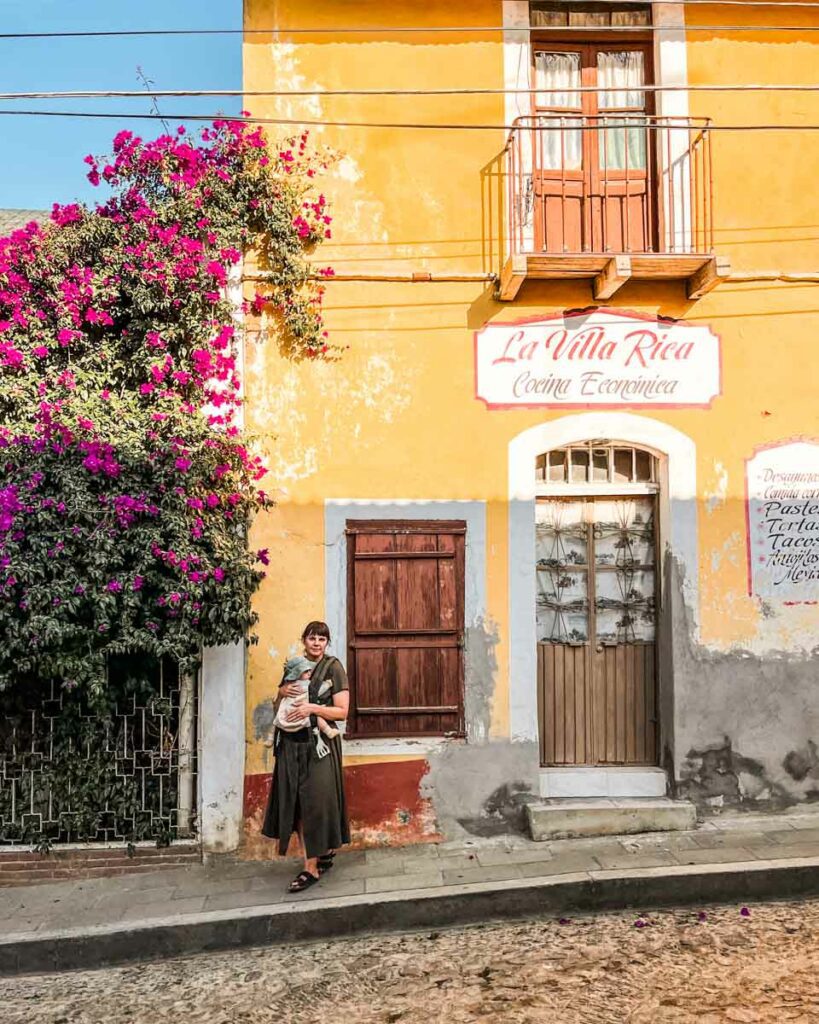 Next on this Mexico road trip itinerary is another great mid-way stop to the next destination, but also with plenty of history, nature and culture to explore!
Both Mineral del Monte and Huasca de Ocampo are pueblos magicos that have a lot to offer. They are pretty towns to wander the colorful and picturesque streets.
Mineral del Monte was a mining town whose abandoned mines were restored by Cornish settlers in the gold rush of the 1800s. Because of this you can see the Cornish influence in the architecture as well as the food – pastes (a type of baked empanada) are everywhere.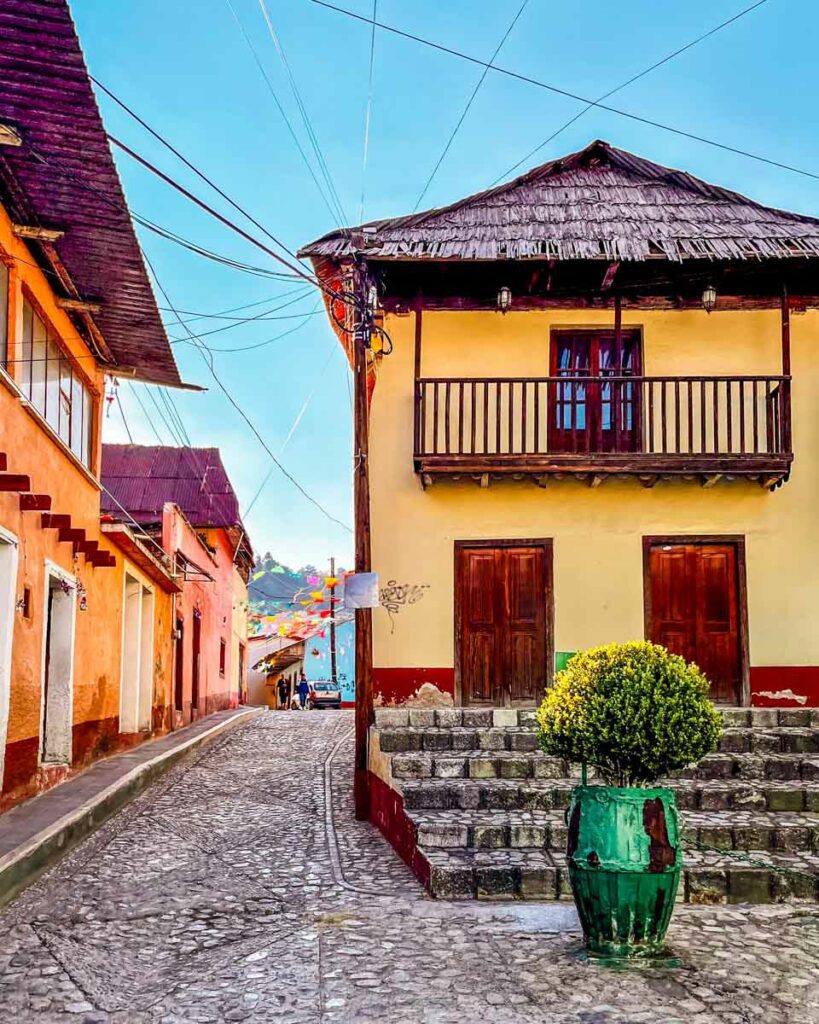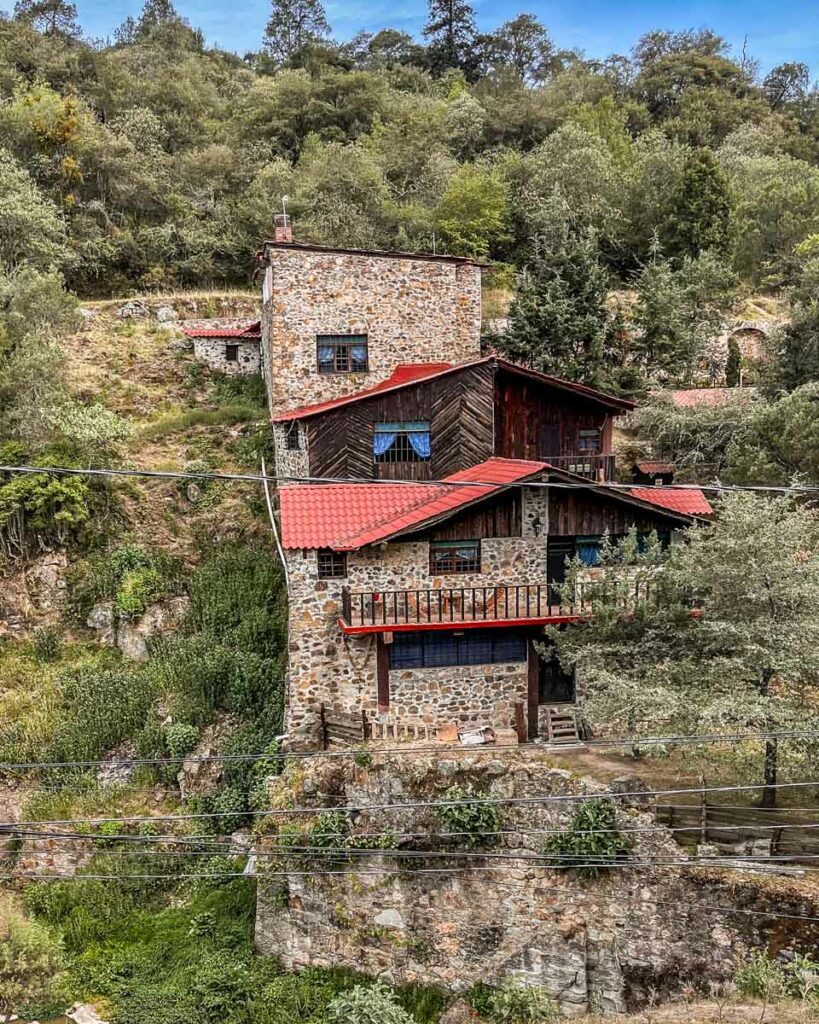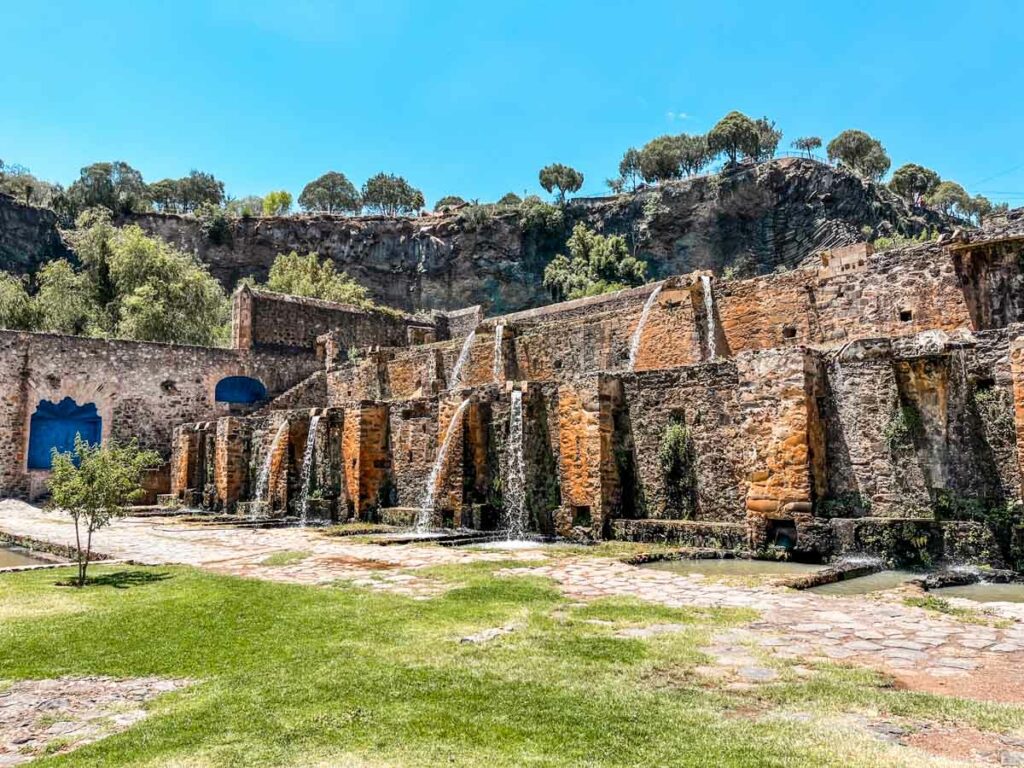 It's also at 2700m or 8800ft so it's a high elevation town surrounded by pine forest and mountains.
You can also visit nearby Mineral del Chico which has beautiful nature.
Huasca de Ocampo is just 20 minutes from Mineral del Monte, and features a stunning a natural site – the Prismas Basalticas. This natural wonder is made up of long oblong shaped columns of rock that were created millions of years ago after a volcanic eruption. You can climb down into this canyon and watch the waterfalls splash over the rock formations.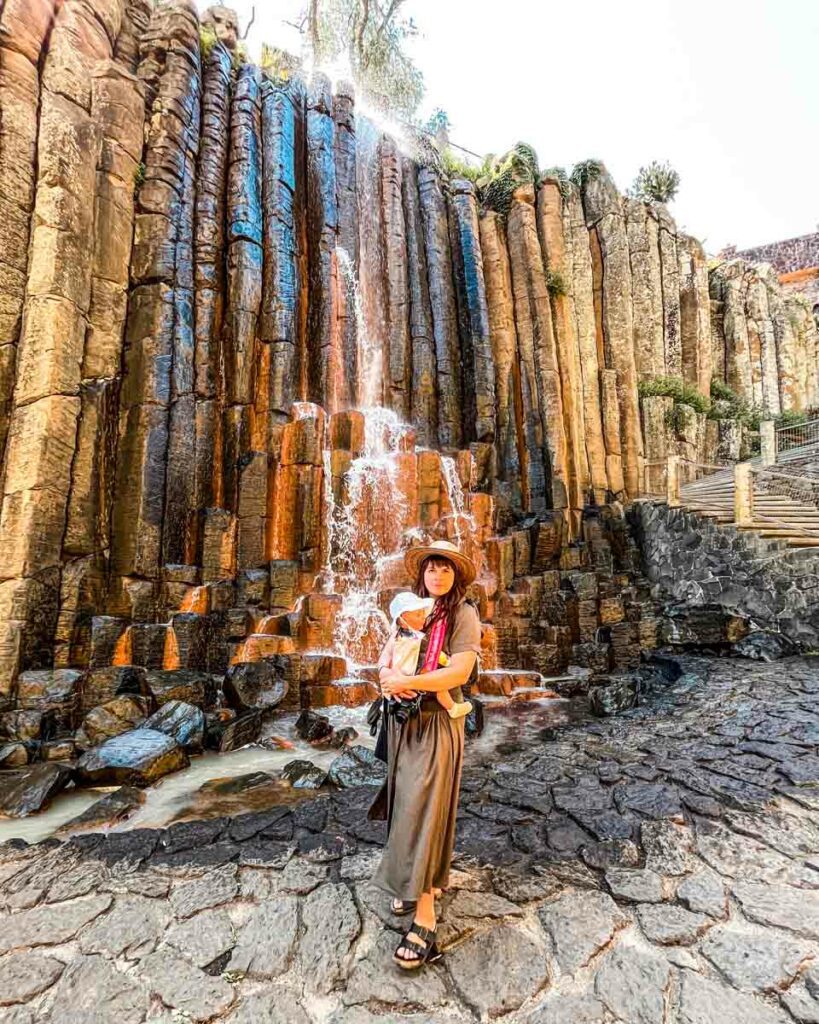 What to do in Mineral del Monte & Huasca de Ocampo
Visit the Paste Museum
Explore the Mining Museum and the Mina La Dificultad
Wander the English Cemetery
Visit the beautiful pine forest in Mineral de Chico
Explore the Prismas Basalticas
Wander the colorful centro of Huasca de Ocampo
Visit colorful Omitlan and enjoy the murals and colorful staircase
Stay at Airbnbs in Mineral del Monte La Fortaleza or La Mision
Day 9-10: Cuetzalan, Puebla: Mexico Road Trip Itinerary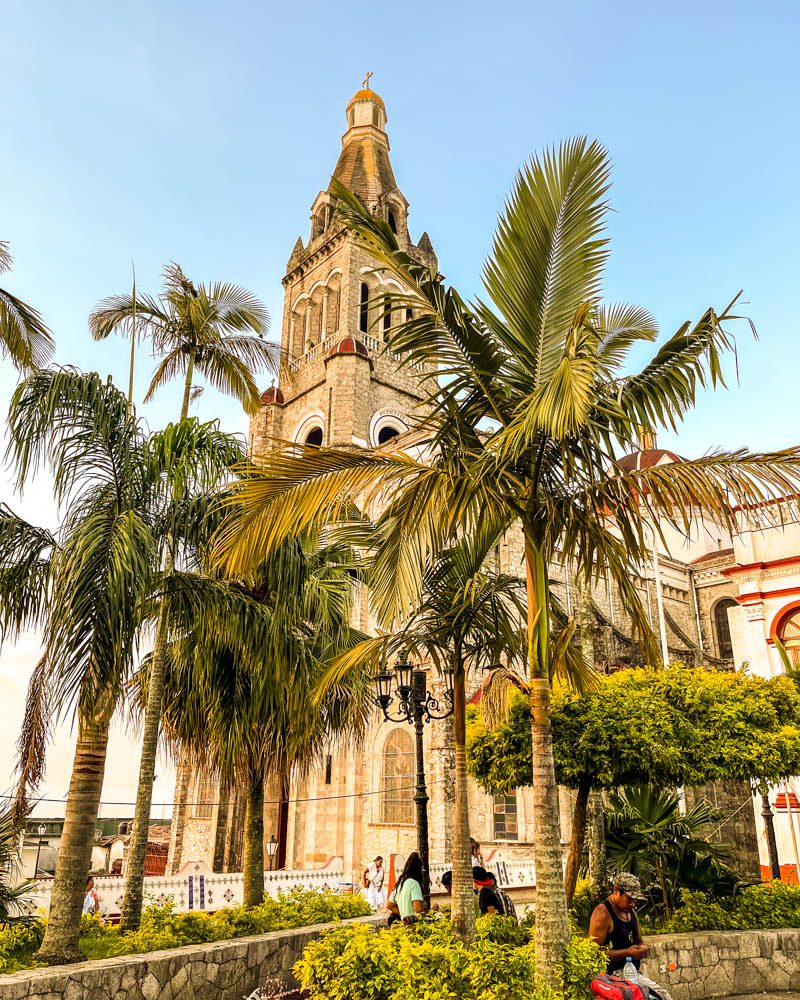 Finally, we'll travel into the far northeast corner of Puebla into a totally different geography, back to the lush tropical jungle. The town of Cuetzalan is very close to the northern Veracruz border and has a similar climate.
The town is a pueblo magico and is absolutely beautiful and warrants that name. The center is filled with white buildings, narrow cobblestone roads, and steep streets and stairs. This town and region are off the beaten path in Mexico as they aren't "en rute" to anywhere in particular.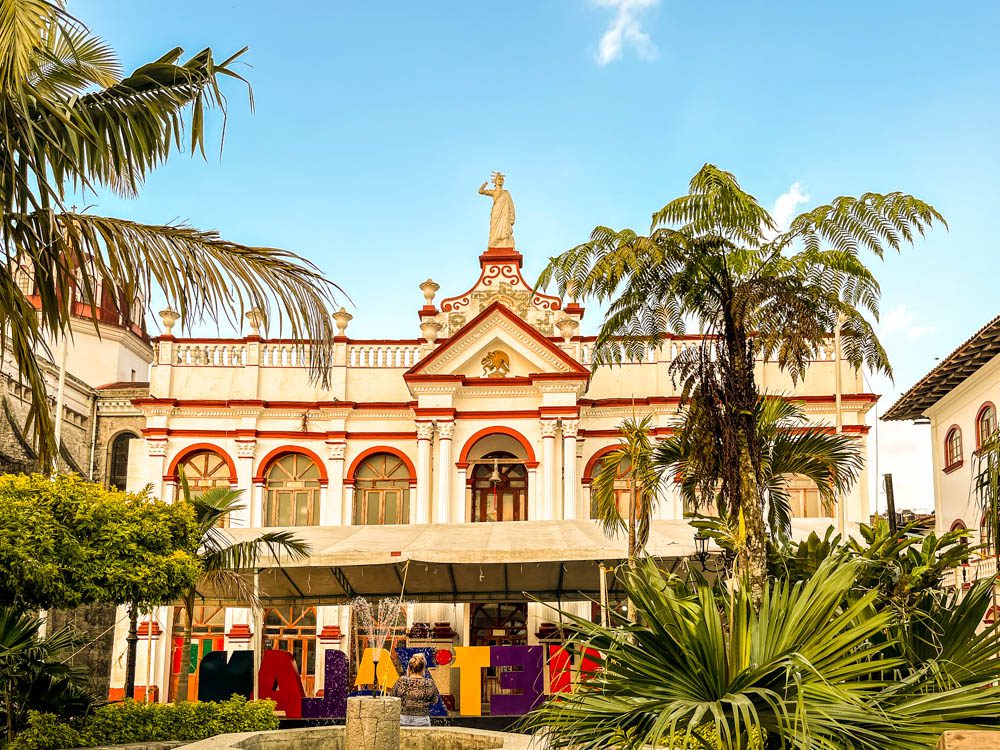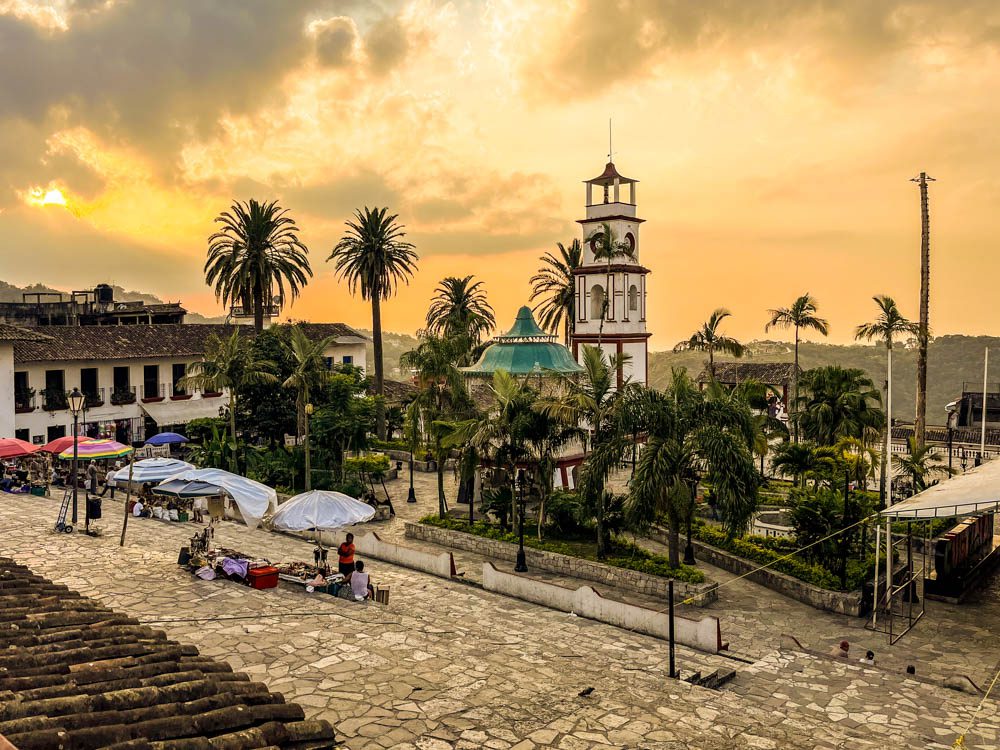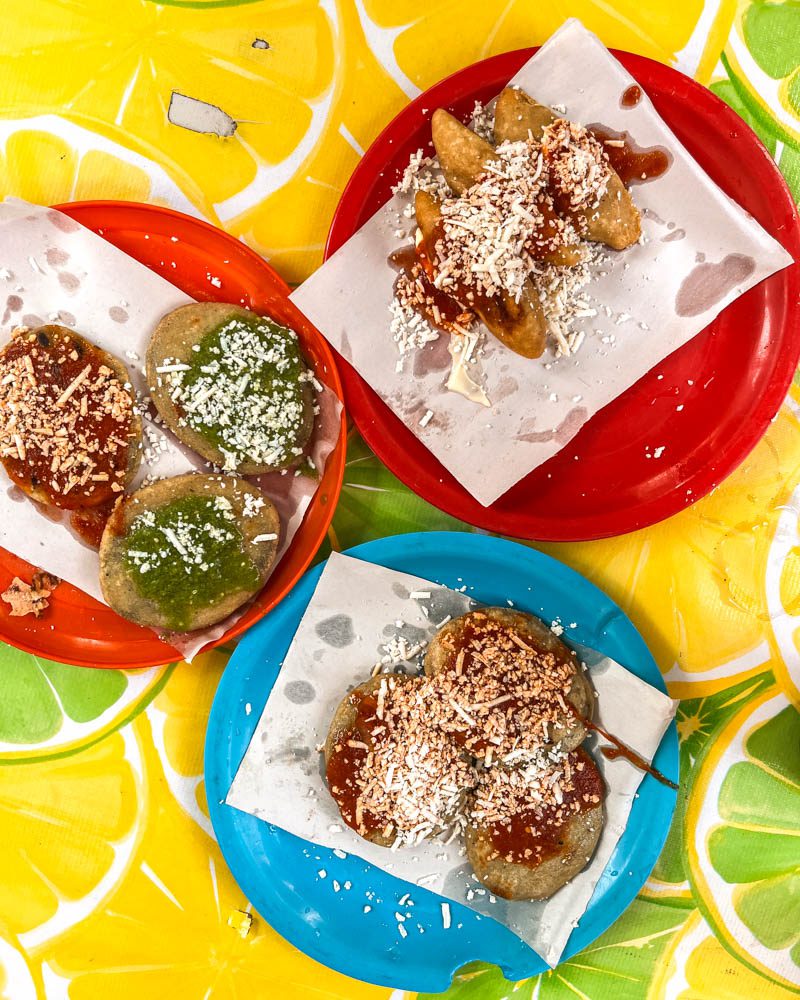 You should definitely plan to be in Cuetzalan on a Sunday as that's the market day and the town absolutely comes alive. Wander the picturesque streets, shop for local goods like Yolixpa, a digestif made with many local herbs, and snack on local specialities like tlayoyos (similar to tlacoyos in Mexico City, but these are round thicker tortillas filled with bean, and topped with salsa, queso fresco and onion). If the weather holds up you'll also be able to see the amazing performance of the Danza de los Voladores, a traditional dance that takes place on a very tall pole, with the dancers playing music at the top and then swinging by their feet from long cords.
Besides that you'll find tons of waterfalls, an impressive pre-hispanic archeological site, a beautiful botanical garden, caves, swimming holes, and locally grown coffee.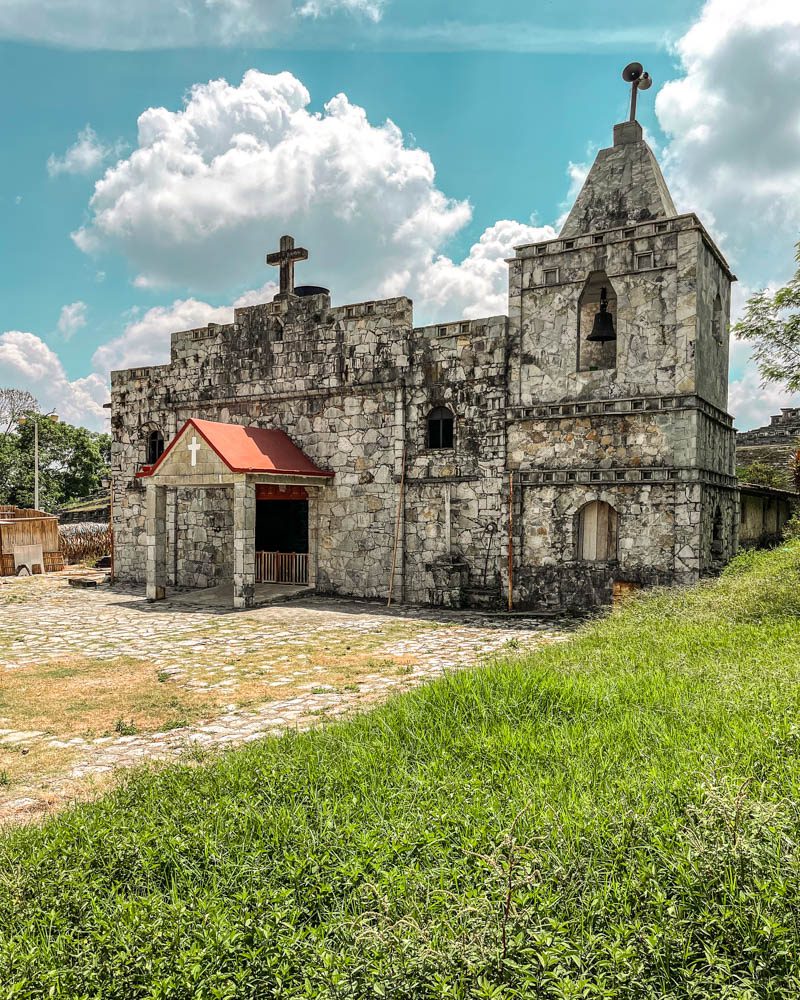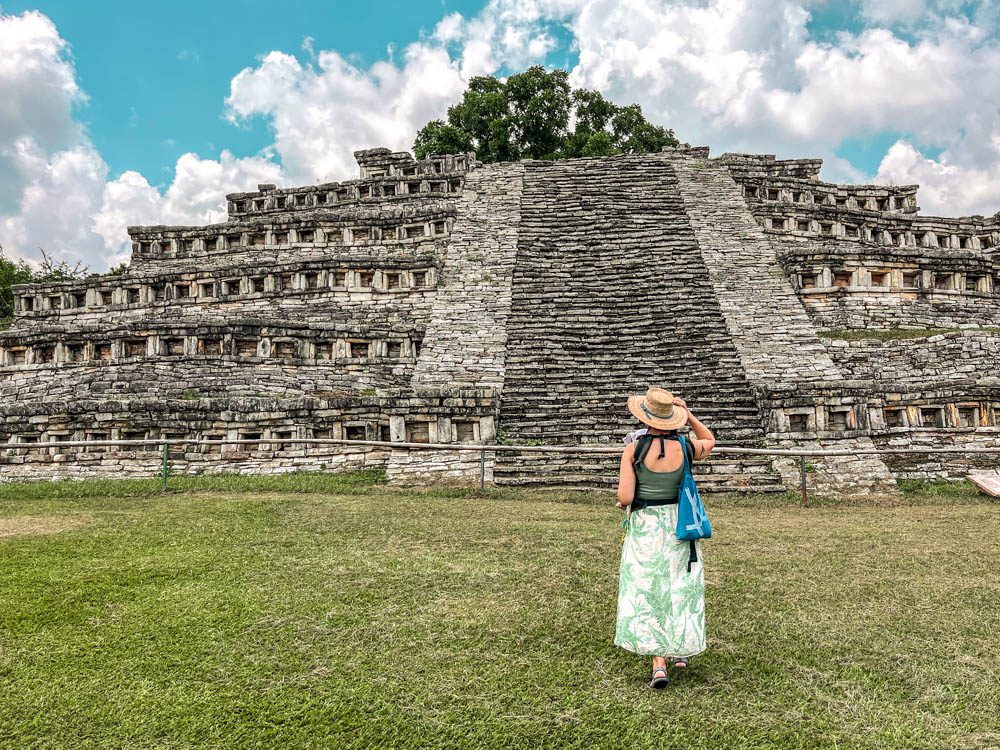 What to do in Cuetzalan:
Visit the many waterfalls including Las Brisas, Las Tres Caidas, and Las Golondrinas
Visit the archeological site Yohualichan
Wander the Sunday market and watch the Voladores perform
Sip local coffee at coop Tosepan
Hike to and swim in la Poza Pata de Perro and explore the caves
Stay at Cuetzalan Hotel Posada La Vereda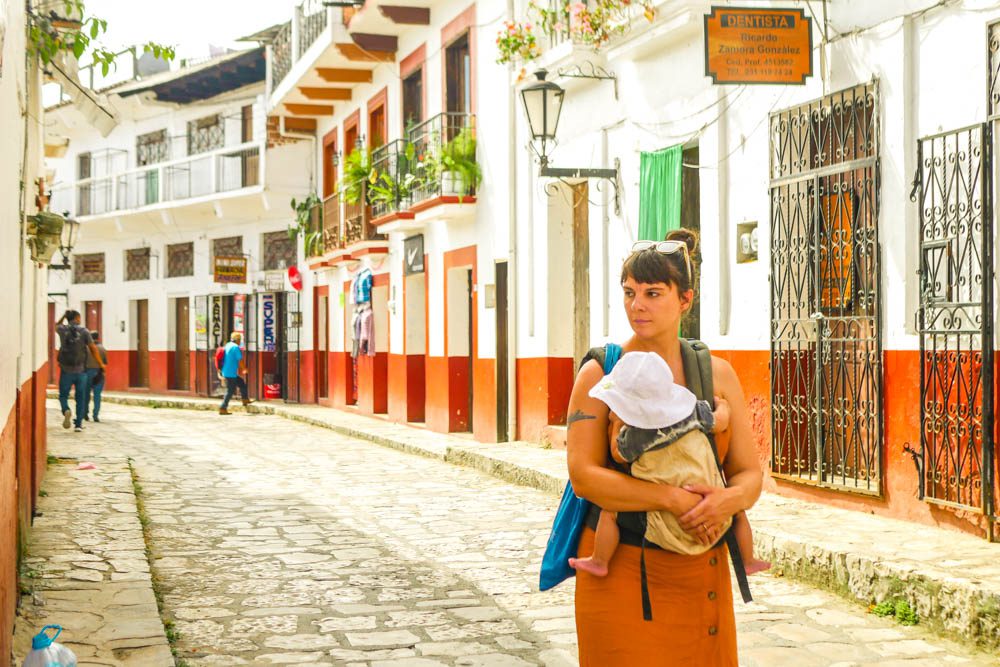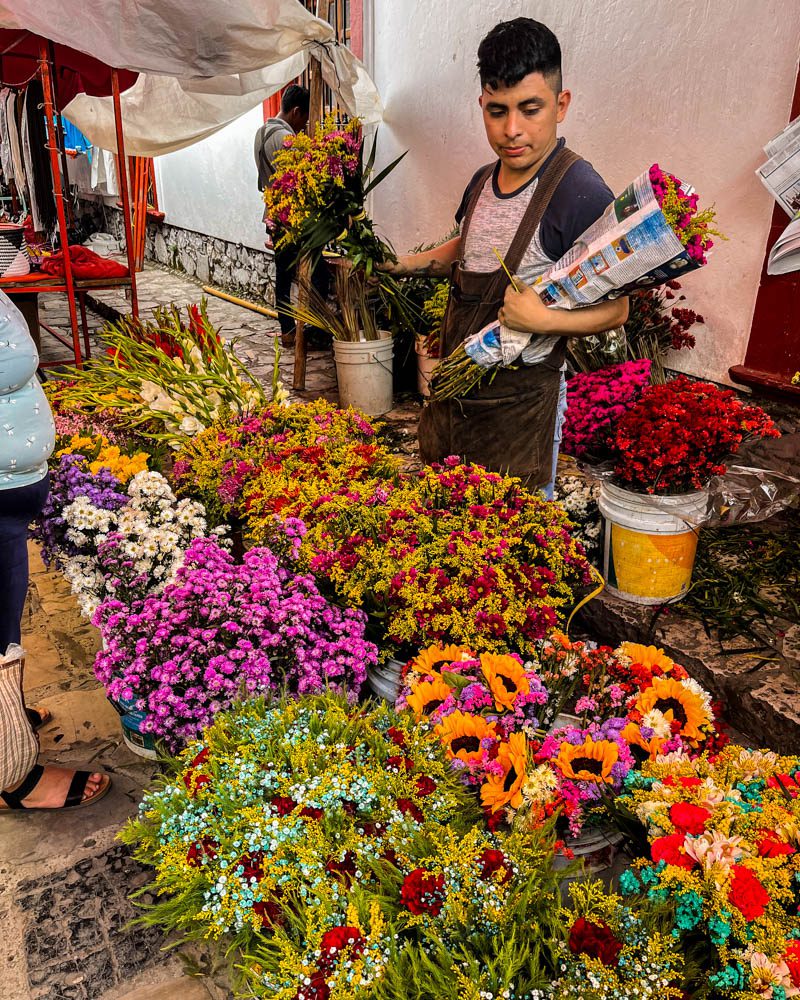 And there you have it, 10 jam packed days of culture, nature, waterfalls and swimming holes in Central Mexico. I'd definitely recommend all of the places on this Mexico road trip itinerary, they were all so interesting and a really nice mix together.
Check out all my Mexico posts here.
Pin it for Later! Off the Beaten Path in Mexico