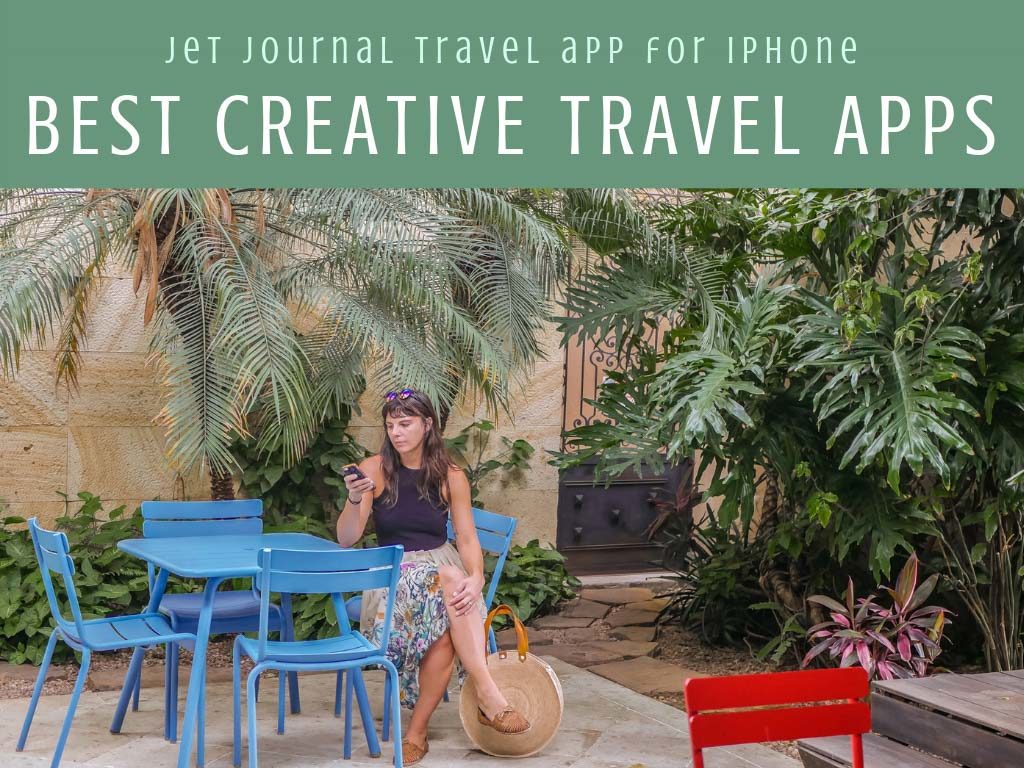 There are so many travel and social apps out there, but none seem to be totally perfect for everything I want to do. As a creative person, I really like apps that are aesthetically pleasing and allow for my own visual customization. I've been trying out Jet Journal travel app for iPhone and think it's one of the best creative apps for travel planning and inspiration.
Disclosure: This post was written in partnership with Jet Journal. As always, all opinions and thoughts are my own. I've been using Jet Journal and these are my honest impressions.
What is Jet Journal Travel App for iPhone?
I'm sure your first question is, well, what is it?
This travel app for iPhone combines inspiration, storytelling, and planning all in one place.
Here is an overview of the main features: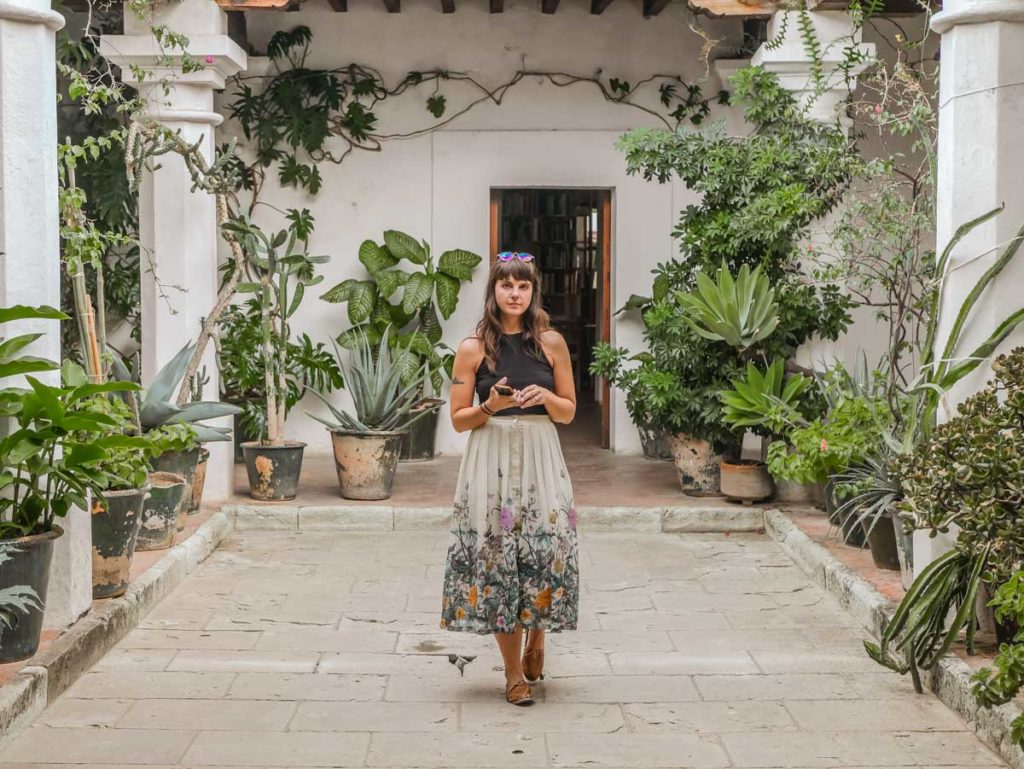 Posts: create your own or browse other peoples. Posts are like mini blog posts. You can make them as short as a photo, or add in text, or make them a long in depth blog post.
Ideas: create your own or browse existing ideas. Save a city, restaurant, tourist site, etc. so that you will remember it for later.
Journals: These organize all your posts and ideas. You can create journals for locations or it could be something like "Unique Hotels Around the World." You can save your own posts and ideas or other people's to your own journals, so you can find everything easily later.
Design friendly: Best Creative Apps for Travel
As a former designer, I often have really specific ideas of how I want things to look. When I started my blog, I painstakingly taught myself wordpress, plugins, and simple code so I could get the aesthetic exactly how I wanted it. Anytime I find an app or platform that looks beautiful and gives me options to custom design my posts, I get very excited.
This travel app for iPhone has really beautiful templates you can choose from when you make a post – to make pretty photo collages, or photos plus text. Then you can put the template blocks in any order that you want. You can adjust the text how you like – to be different fonts (many of which are very beautiful) and in different heading/body formats.
So you have a huge amount of customization, but it's still a very user-friendly interface. You can adjust the templates and fonts with just a couple of clicks. You can even add locations to the posts, making it really easy for users to see exactly where something is. This is one reason I think this is one of the best creative apps for travel.
Micro Blog Format: Jet Journal Travel App for iPhone
Starting a blog is definitely intimidating. You have to come up with a name, buy a url, learn wordpress (or whatever platform you use), get a hosting service, design the layout, and then get down to the work of actually creating content. Oh and hope that someone actually reads it.
I think it could be so helpful to start out blogging in a simpler, lower-barrier to entry way. Jet Journal, travel app for iPhone allows you to create posts that can be as simple or in-depth as you'd like.
I created some posts on Jet Journal that were more edited versions of some of my existing blog posts. I added some lists of my favorite places to take photos in Mexico City, and my favorite restaurants in Oaxaca – just edited them down to a photo and short text for each item in the list.
Or you could make a post that is just about one thing – like a restaurant you went to, or a site that you saw.
Or you could create a photo journal of a place. There are really unlimited options, and it's so easy and not intimidating just to put it out there.
You can upload your own photos, take a photo, or even pull from a selection of photos that are connected to the location that you entered. So you don't even need your own photos to create a post!
Another really cool thing about this travel app for iPhone is that you can share a link in every post. This could be a great for bloggers to share content that they already have on their blog, and make the Jet Journal post link to the original content they created. Or you can link to anything that might make sense – a restaurant's website, a booking site, etc..
Organizing and Sharing Travel Plans: Best Creative Apps for Travel
The journal feature is great for organizing your thoughts and ideas. This is one of the best creative apps for travel because you can organize everything you want in one place – whether it's an idea you have, or a post someone else wrote.
And you can organize your journals in whatever way feels best to you – whether it's one location, a whole trip with multiple locations, or a different travel theme (like best street food around the world).
You also have several options to share in this travel app for iPhone. You can add multiple authors to a journal, which seems like a great option for collaborating on a group trip. You can also share ideas or journals via an internal messenger.
Or you can share posts and ideas externally via Whatsapp, text or email. Or share on other social platforms.
Saving Ideas: Jet Journal Travel App for iPhone
I love the option of saving ideas. If posts are something you have already experienced or seen, ideas would generally be something you haven't done yet but want to remember for your trip.
These are so simple to create. And you can really add almost anything – there doesn't have to be a post about the place yet, the app is able to pull places, sites, restaurants, etc from a map search. Then you can select a photo from a few options that are already attached to the site and select a journal to save it to. You can also add notes if you like.
Once your ideas are saved, you can go to the journal and see them all in one place. You can view them as a list (with photos to remind you what they are), click on them for more detail, or access a map view, that shows where they are in relation to each other. This seems like a great way to come up with an itinerary for a trip. Or a way to see what's near you when you are traveling in a city and start to feel hungry.
I made a list of ideas of places I missed on my last trip to Chiapas, so I can remember next time I go. I find it so handy to have them all in one place, rather than having to dig back through my notes app. And I love seeing a picture for each so I can easily remember what each site is.
Find and Save New Ideas at Home: Best Creative Apps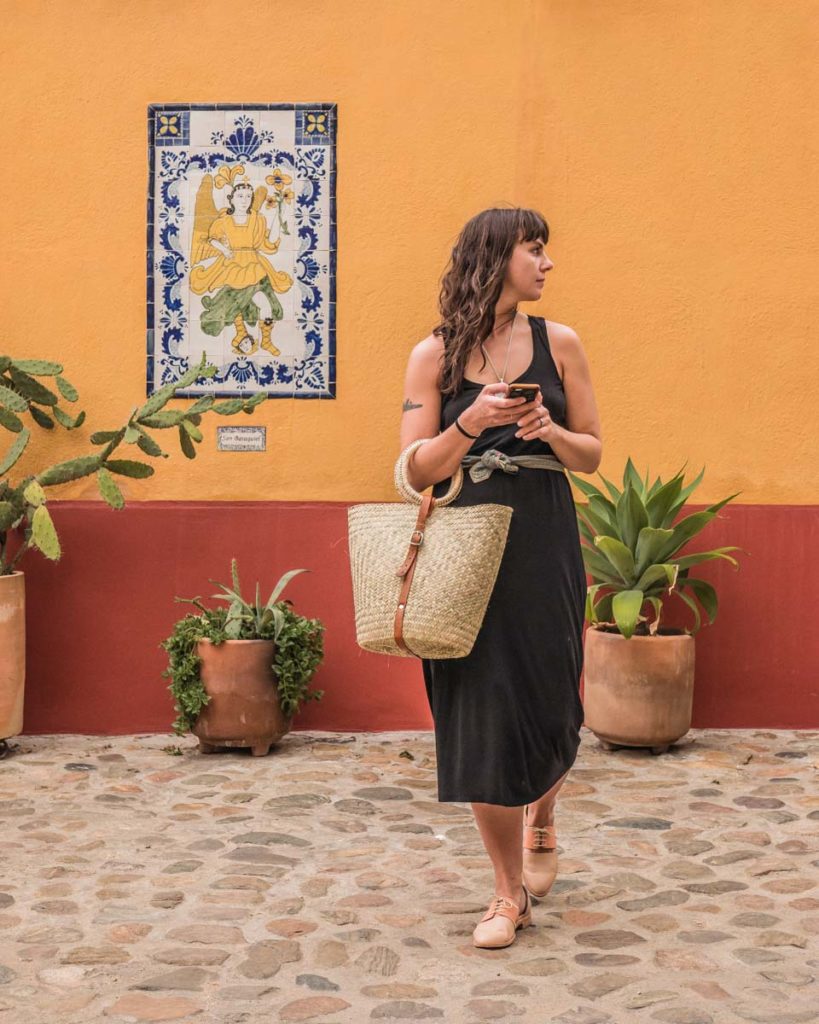 I've obviously been talking about why Jet Journal is one of the best creative apps for travel, but I think it would also be great for keeping track of places you want to try in your own city. I can keep a list of ideas of restaurants I want to try in Oaxaca. Or you can find inspiration for new things to do via other's posts, and then save those to remember for later.
Final Thoughts: Jet Journal Travel App for iPhone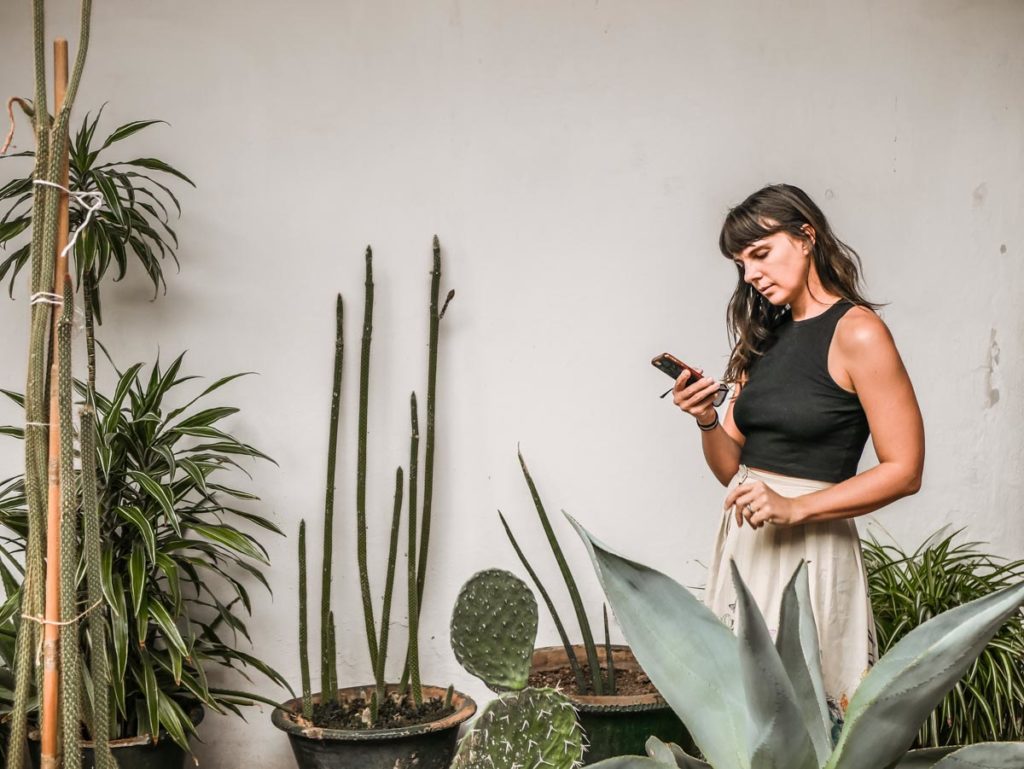 I really like Jet Journal because it sets itself apart in a couple of ways. The aesthetic, design-friendly features are so pleasing and make me want to be creative. And I like the way I can organize trips or ideas in one place in a beautiful and logical way. I also love the mini-blog format – how it's so simple and easy to create something, and also to digest the posts that others have created. I think that it's a fantastic app for creatives who want to be inspired, share their beautiful travels, and do more than just post a photo with a caption on one of the traditional social apps.
Check out my travel planning resources category for more travel tips, tricks, apps, resources, and more!
Pin it for Later!