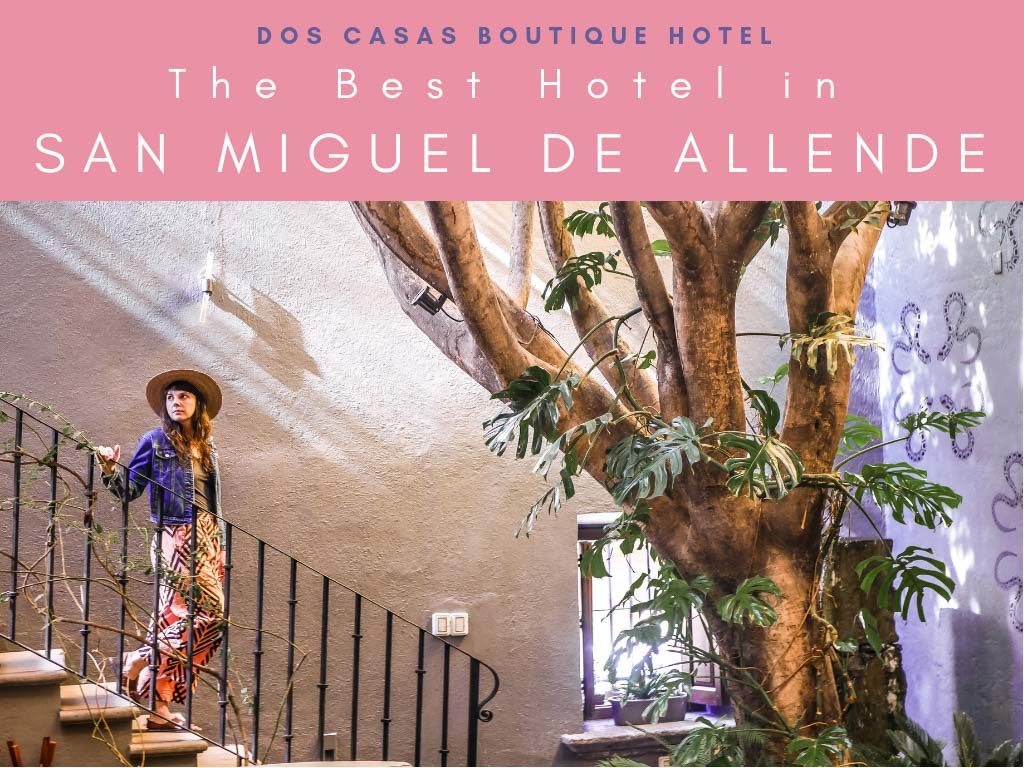 When planning my trip to this colorful colonial city, I was searching for the best hotel in San Miguel de Allende to base myself. While there's no shortage of options, I had a harder time than expected finding one that felt like it hit all of my needs + was beautifully designed. Then I came across Dos Casas Boutique Hotel and was wowed by the beautiful spaces, central location, rooftop views and more.
I stayed at Dos Casas for 3 nights, and loved every aspect of the stay. I'll break down all my favorite things about it and why I think it's the best hotel in San Miguel de Allende.
Disclosure: This post was written in partnership with Dos Casas. As always, every thought, opinion, and experience is my own.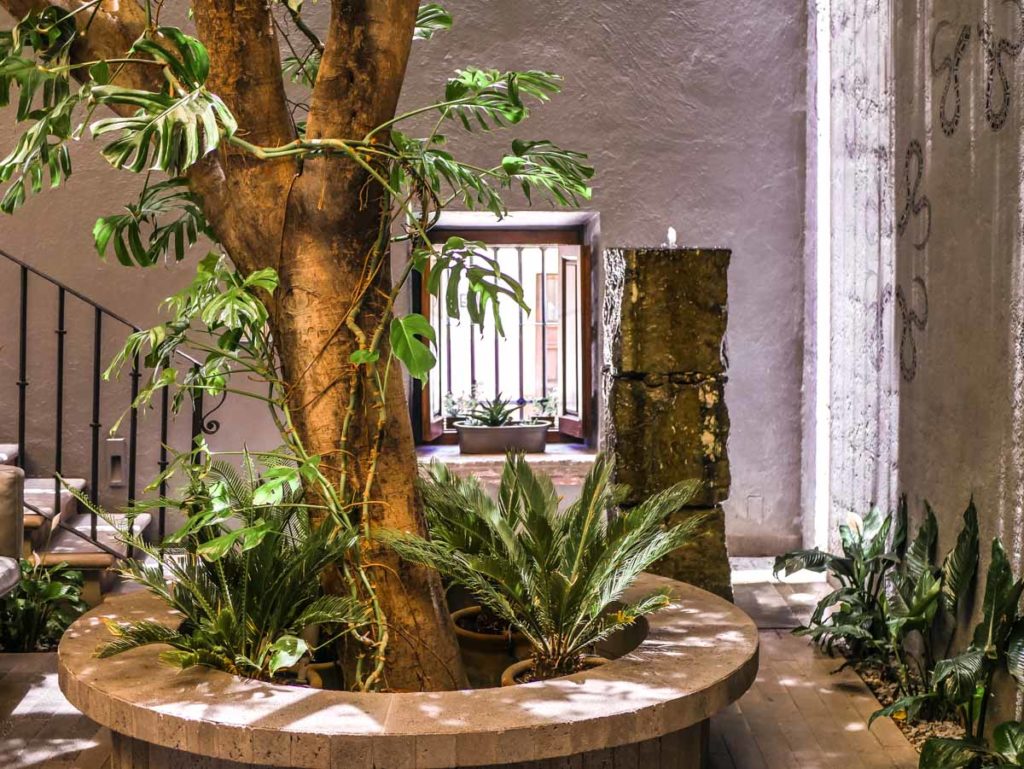 The Large + Comfy Room: Best Hotel in San Miguel de Allende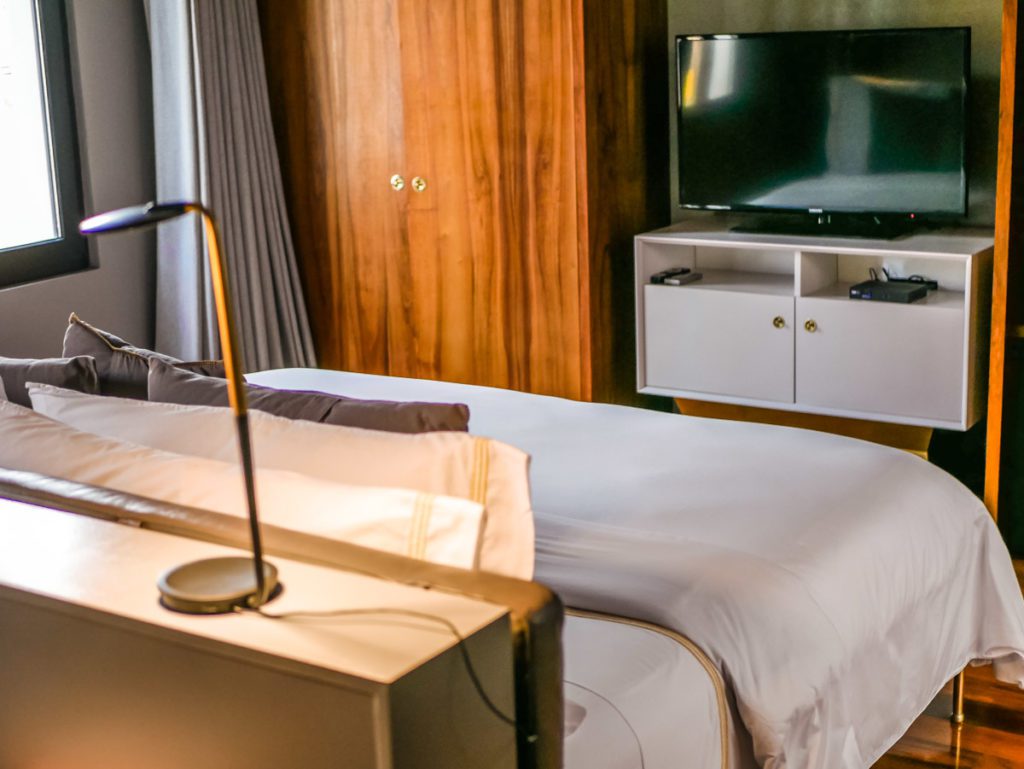 The suites are just giant. The luxurious king bed still had plenty of room on all sides to move comfortably, sit at the table, or roll out a yoga mat.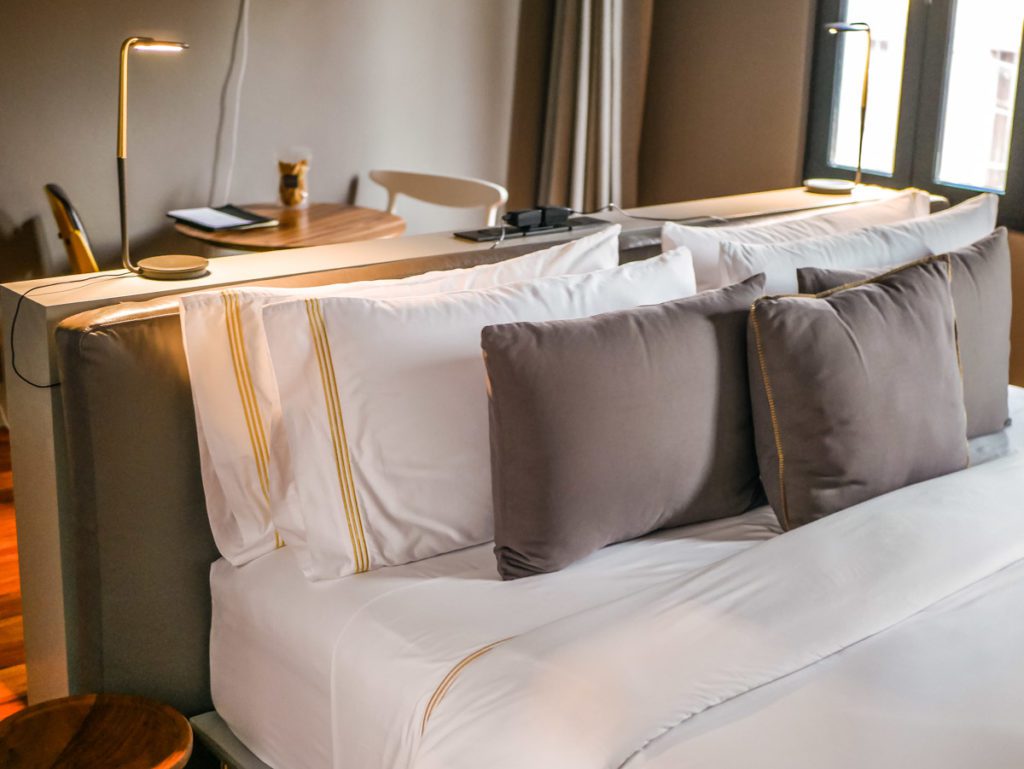 If a super large room isn't enough, you also have a very large bathroom, a small patio outside the room, and a large private terrace just above your room. More on all that below, but just be assured that you will never feel remotely claustrophobic during your stay at Dos Casas Boutique Hotel. In fact, you might feel like you have your own private mini villa.
The Giant Bathroom: Dos Casas Boutique Hotel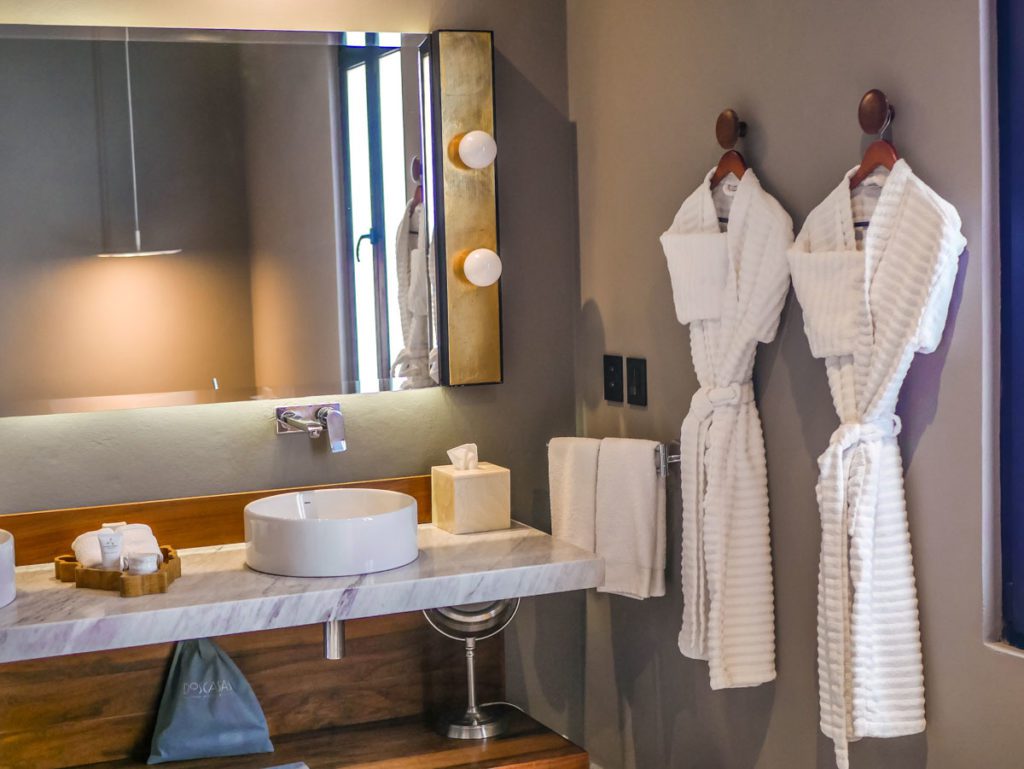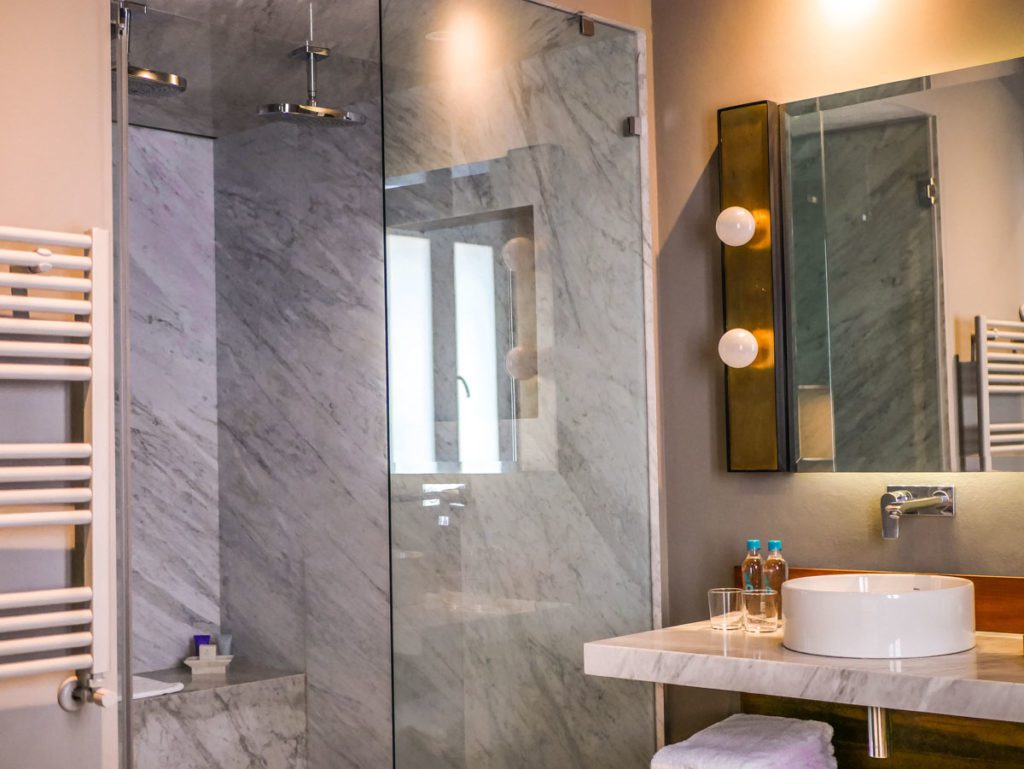 The room's adjoining bathroom could really be its own room, it's so large. There is a separate small toilet room, a bathtub, his and hers sinks, a huge shower with two shower heads and a bench, and still plenty of open space in the center.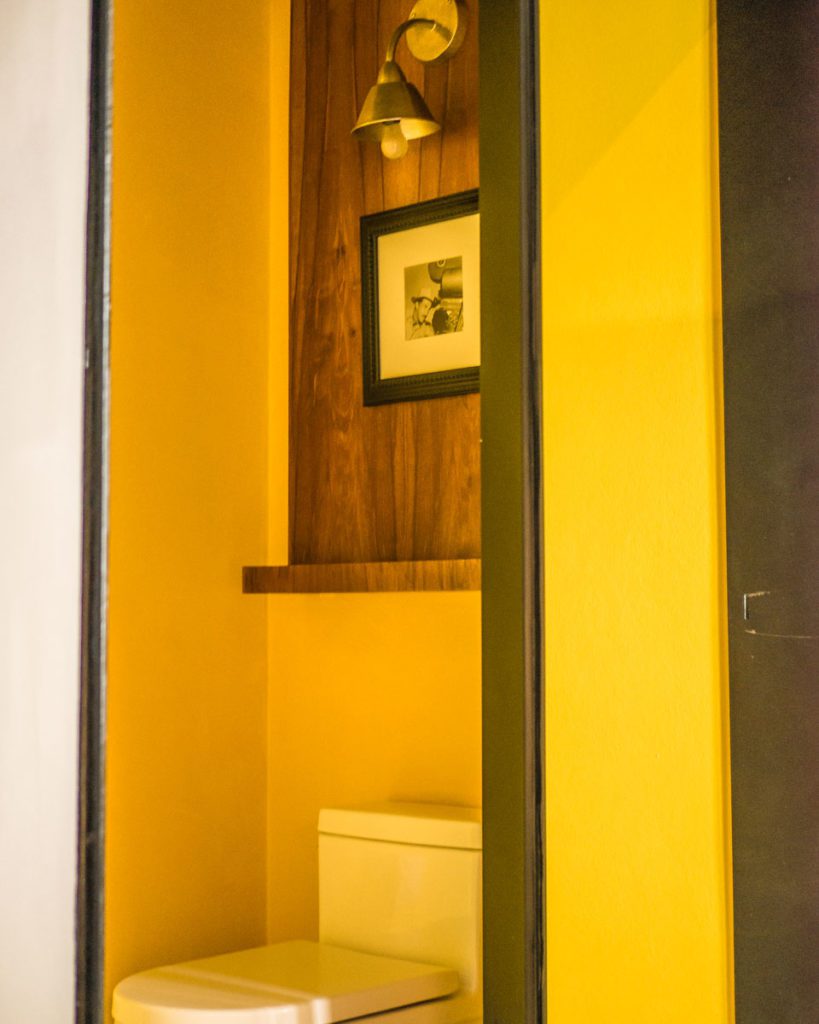 The shower was really a pleasure. There was tons of hot water, the rainshower heads were enjoyable, and plenty of space to spread out.
The Bath + Jacuzzi: Best Hotel in San Miguel de Allende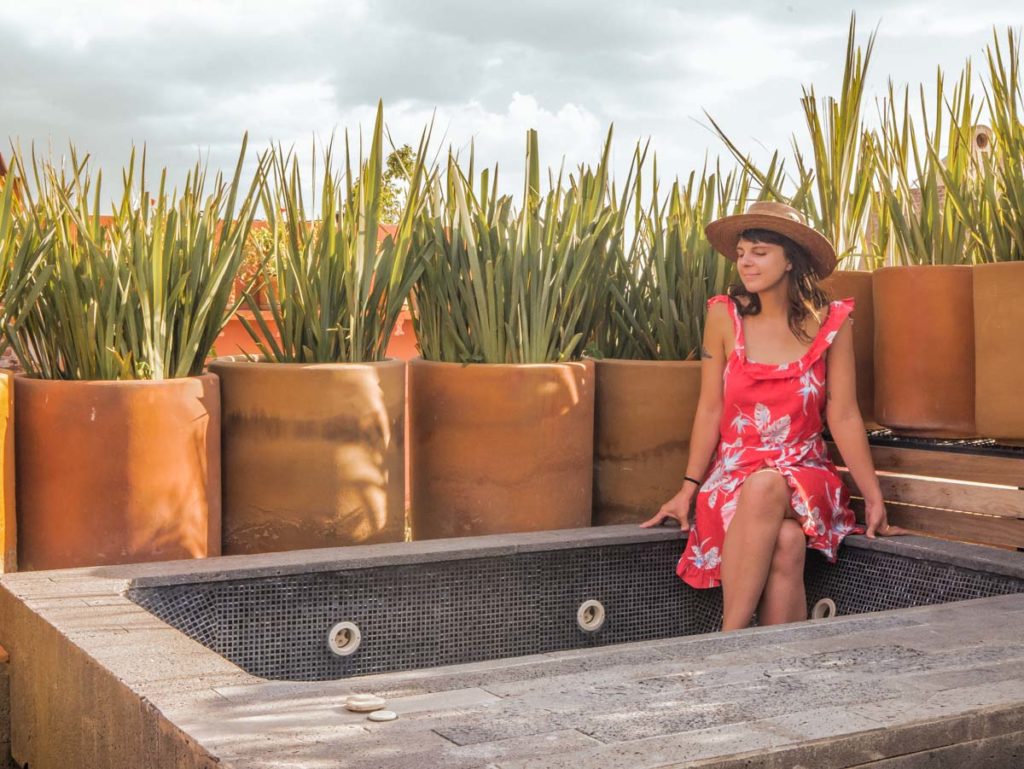 I very, very rarely have the chance to take a bath. Firstly, because they're just not very common in Mexico, but also because I'm based in Oaxaca where water is very precious and often a scarce resource.
So every so often, if I have the chance, a bath is a huge luxury I like to enjoy. Dos Casas Boutique Hotel has two bath options for you – the standard size tub in the bathroom, or the large jacuzzi on the roof. We took advantage of the jacuzzi one night, enjoyed the cooler evening air from inside the beautiful jetted tub.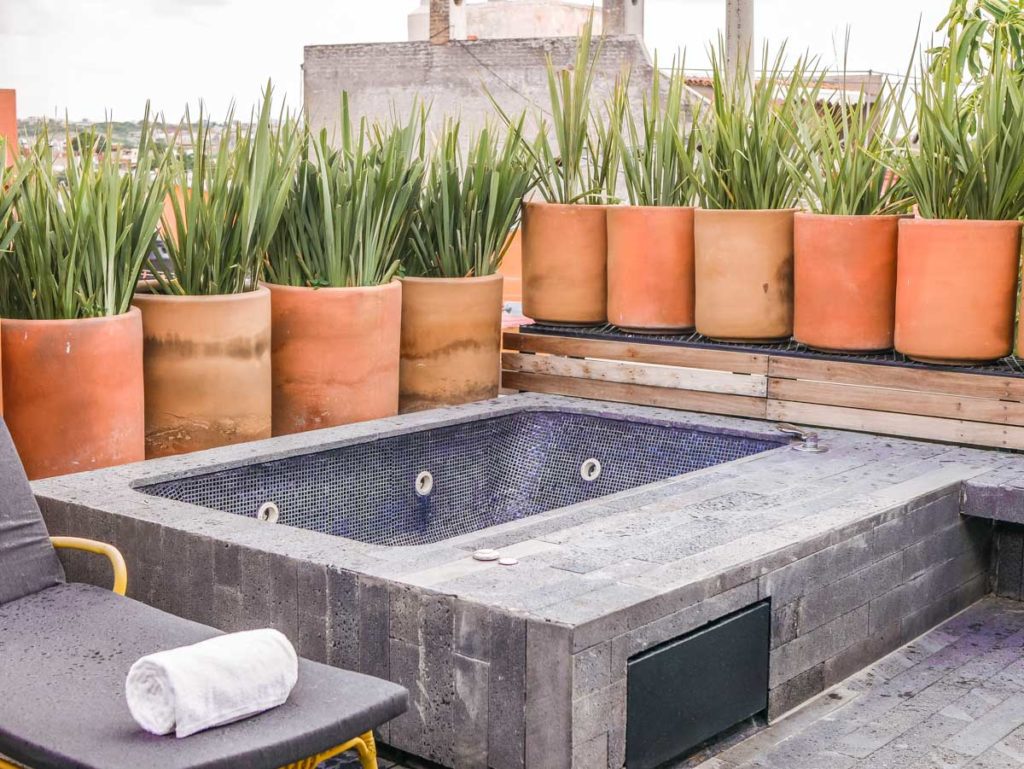 If you don't want to waste so much water, or want a more intimate experience, the in bathroom tub is lovely as well.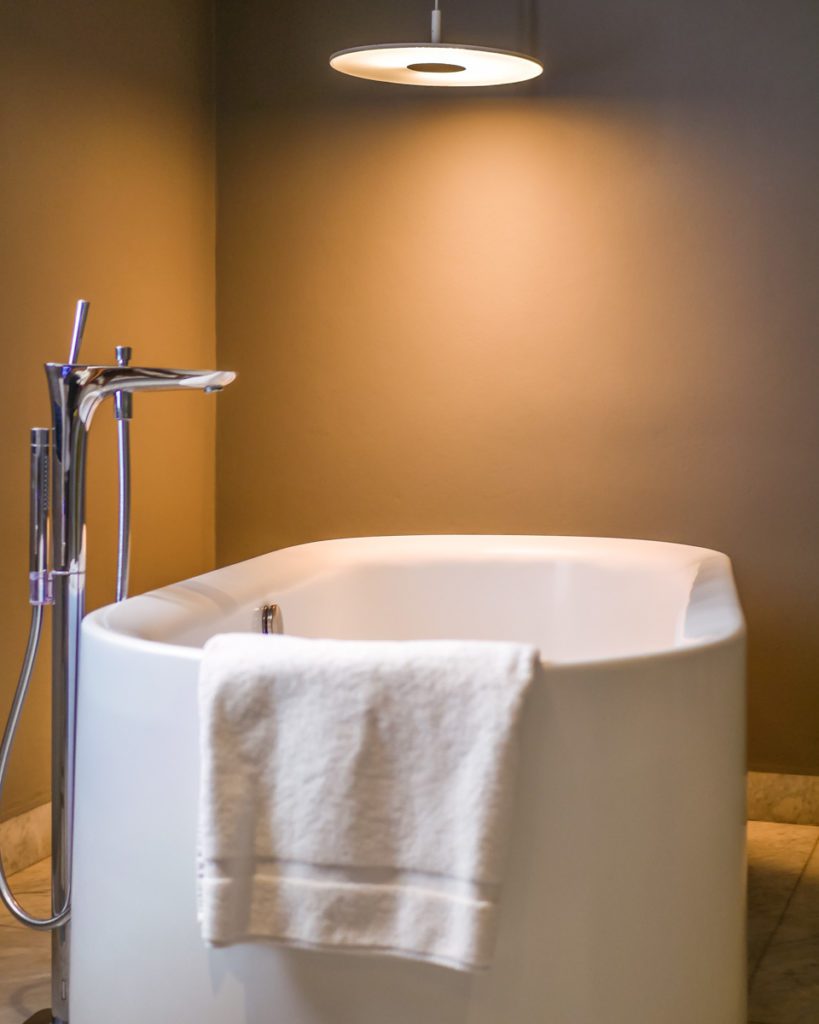 If you like little pleasures like this, you'll agree that this is the best hotel in San Miguel de Allende.
The Private Roof Terrace: Dos Casas Boutique Hotel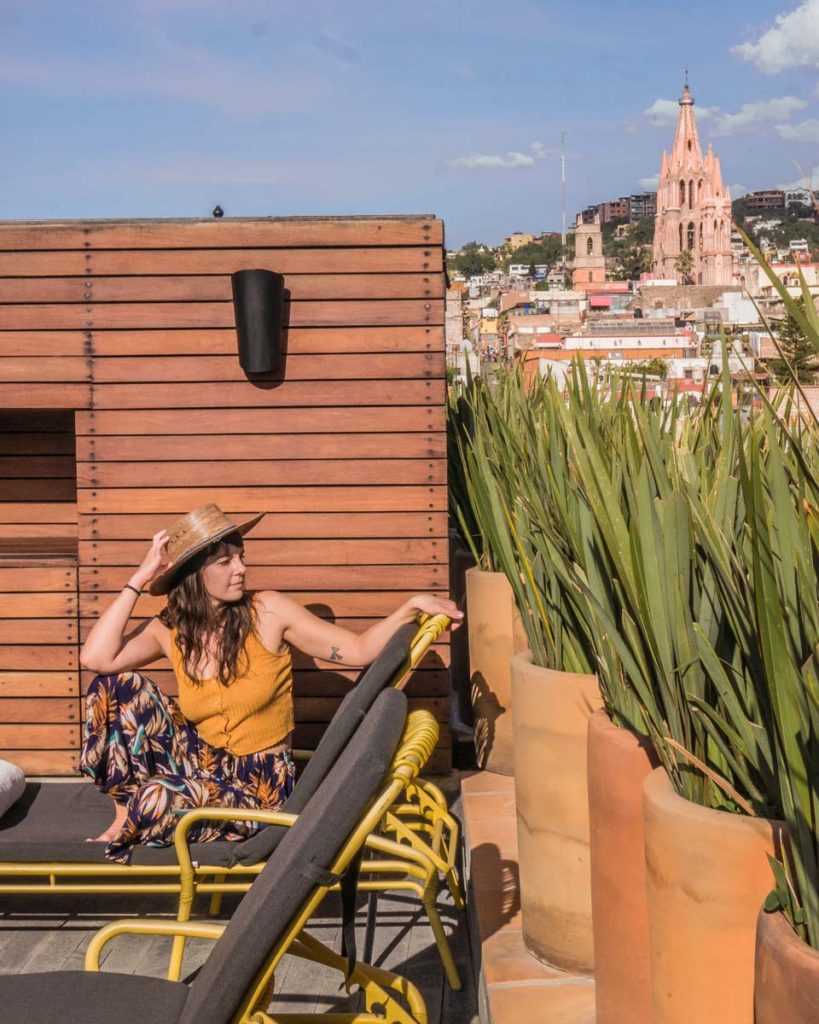 The beautiful private roof terrace for each room might be the biggest reason that Dos Casas is the best hotel in San Miguel de Allende. It's just a stunning space.
There are stairs outside of your room that lead up to the space above. There is a large terrace with just enough privacy as well as a view.
There are large, beautiful plants on two sides to create privacy. The other two walls are made from rich wood panels.
The jacuzzi is in one corner, and a couple of comfortable lounging chairs and umbrella are next to it. So you can spend a couple hours sunning, or open up the umbrella and read a good book in the afternoon. A table and chairs is tucked into the far corner if you'd like to eat or work up here.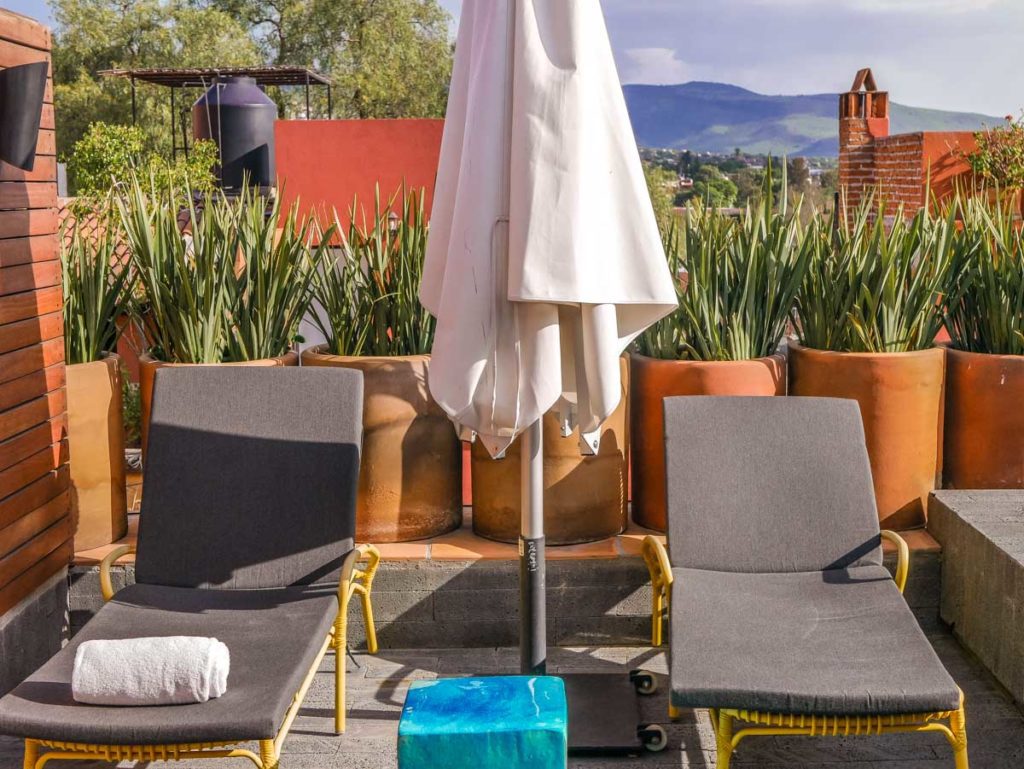 There is also a great view of the city. You can see the famous Parroquia de San Miguel Arcángel standing out against the skyline, as well as colorful homes and green hills (green in rainy season, at least).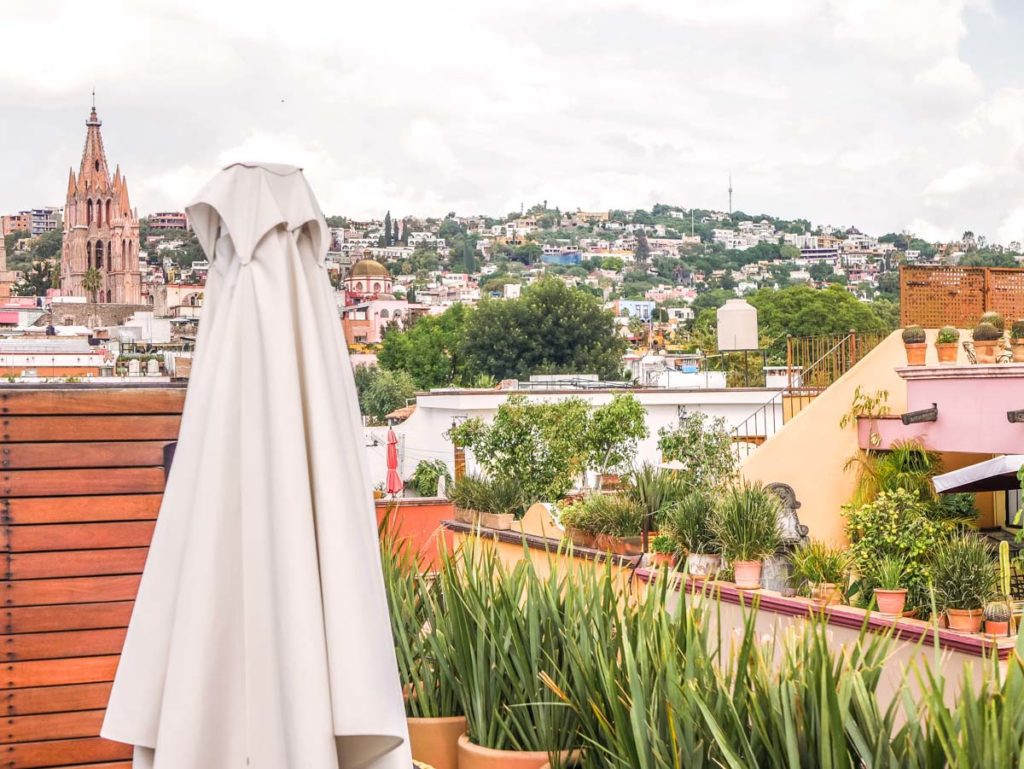 Just like everywhere else in the suite, there is plenty of open space. I even did yoga up here one afternoon, enjoying the view and fresh air.
The Attentive Staff + Small Touches: Best Hotel in San Miguel de Allende
One of the things that stood out to me most about Dos Casas was the extremely attentive staff and all the small touches they provide that make the stay feel so special.
We had turn-down service every night, a welcome drink on arrival, very delicious craft made cocktails one evening, and frequent cleanings and removal of trash.
Each evening we would receive a card with the weather for the next day with a couple of cookies. It's things like this that just made me feel absolutely spoiled – which is so nice on occasion.
The staff always wanted to help us with anything we needed, with a smile. If you want an extra special stay, this is definitely one of the best hotels in San Miguel de Allende.
The On-Site Spa: Dos Casas Boutique Hotel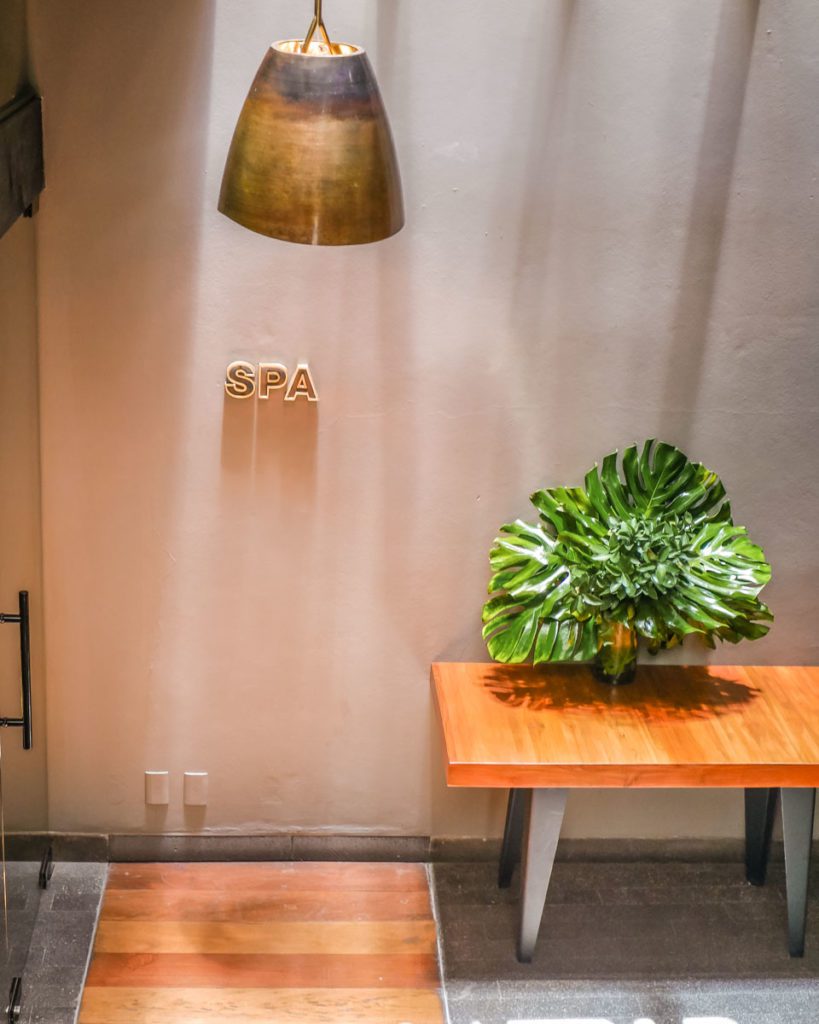 We were treated to a very lovely steam room treatment during our stay. It began with a short sound therapy session which was very beautiful.
Then we spent half an hour in a steam room, applied a body scrub, and rinsed off. It was super refreshing and a great experience.
The Included Breakfast + On-Site Restaurant: Best Hotel in San Miguel de Allende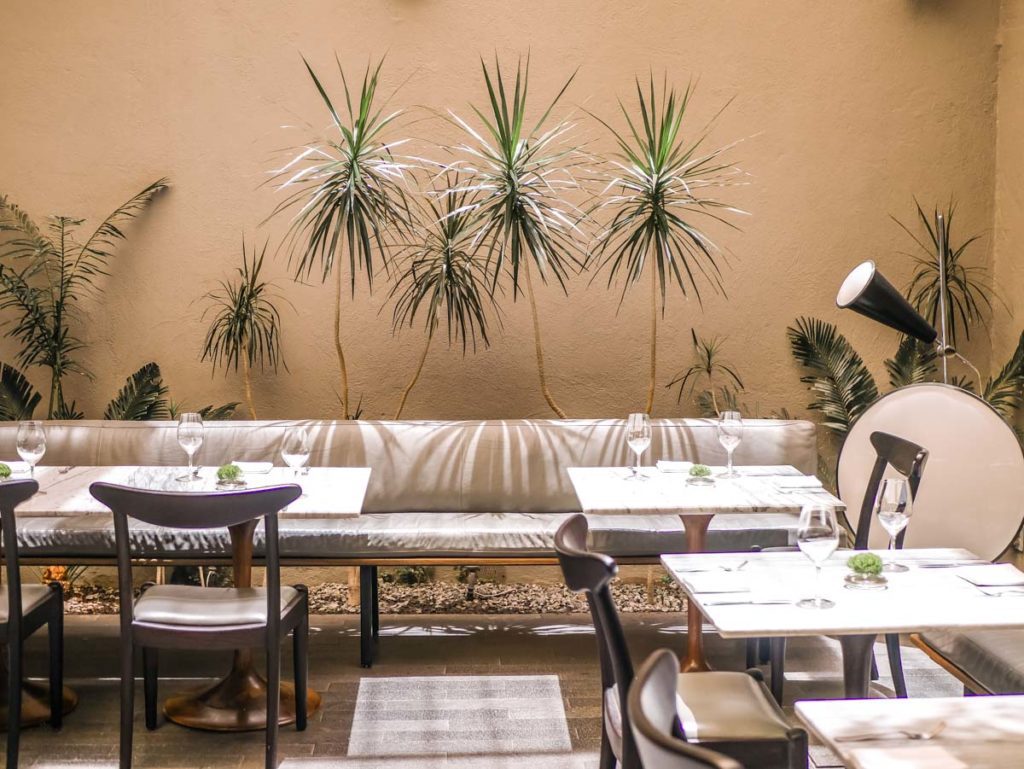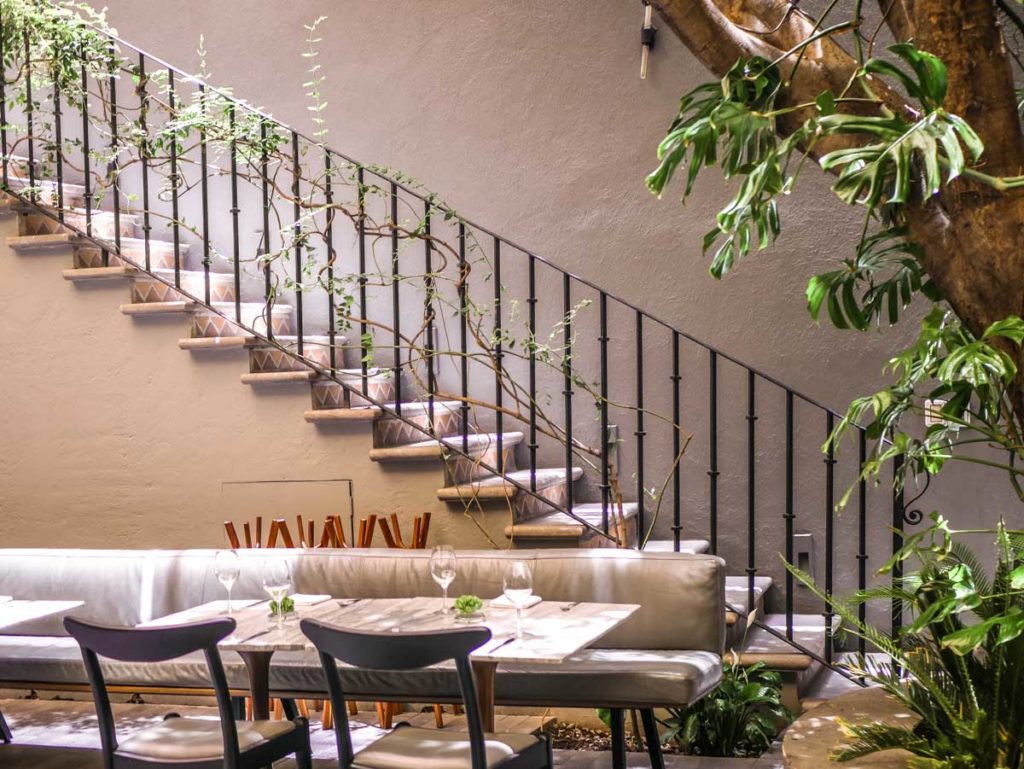 The on-site restaurant, Aperi, is as delicious as it is gorgeous, and it's also the place you get to enjoy your included breakfast each morning.
We received a bowl of fresh fruit and yogurt, coffee, juice, and an egg dish (I believe the egg dish is included in an upgraded package). The chilaquiles were my favorite dish – so flavorful.
The restaurant is also very well renowned in the city. It would be a great place for a special dinner one night.
The Central Location: Dos Casas Boutique Hotel
Dos Casas is one of the best hotels in San Miguel de Allende for a central location, while still remaining peaceful. It was only 3 blocks from the central square, but somehow felt a bit off the main tourist path. The rooms were quiet and peaceful, and it was still so easy to walk anywhere quickly.
Final Thoughts: Best Hotel in San Miguel de Allende
Dos Casas Boutique Hotel made me feel totally spoiled and taken care of during our 3 day stay. I think it must be the best hotel in San Miguel de Allende for the combination of the super comfortable rooms, the gorgeous private roof terrace, all the special touches, and the convenient location. I would love to return here again and again, and will keep it in mind whenever I want an extra special stay.
Hotel: Dos Casas Boutique Hotel
Social Media: Facebook, Instagram, Twitter
Best For: Travelers looking for an extra special stay, a romantic getaway, a honeymoon, or anyone who prefers a high quality hotel.
Price: $255 USD and up, depending on season and room. Check booking link below for current rates.
Includes: Wifi, drinking water, toiletries, robes, turn down service, jacuzzi, private roof terrace, included breakfast.
Location: Quebrada 101, Centro
Book Here: Reservations
For other Mexico travel tips, check out my Mexico category. And if you are coming to San Miguel de Allende from Mexico City, I have lots of posts about CDMX travel here.
Pin it for Later!