I studied fashion design, then proceeded to work in the seemingly glamorous business in New York for 5+ years. I hated it. Mostly because the industry is structured to cut corners and value the bottom line above all else. This almost always hurts those who work in their factories the most, not to mention the huge environmental footprint that fast fashion has. After leaving that behind, I've vowed to shift my wardrobe's focus to ethical women's clothing. I was really excited to find Tonlé, a beautiful clothing brand that is pioneering the zero waste fashion movement.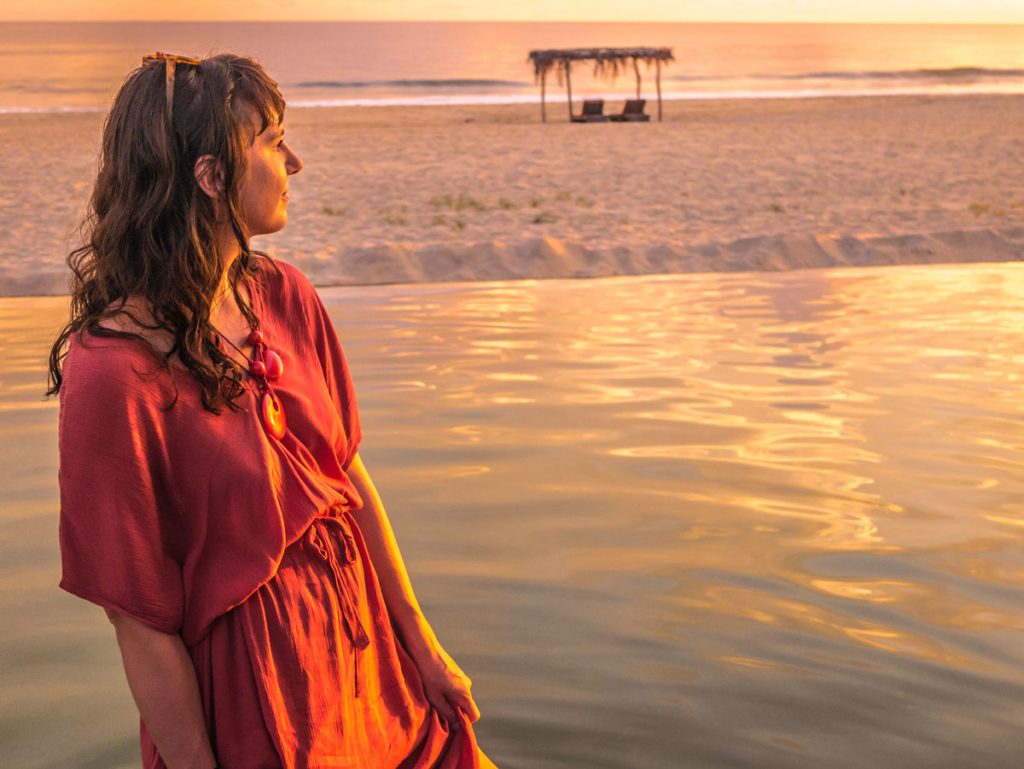 What Does Zero Waste Fashion Mean?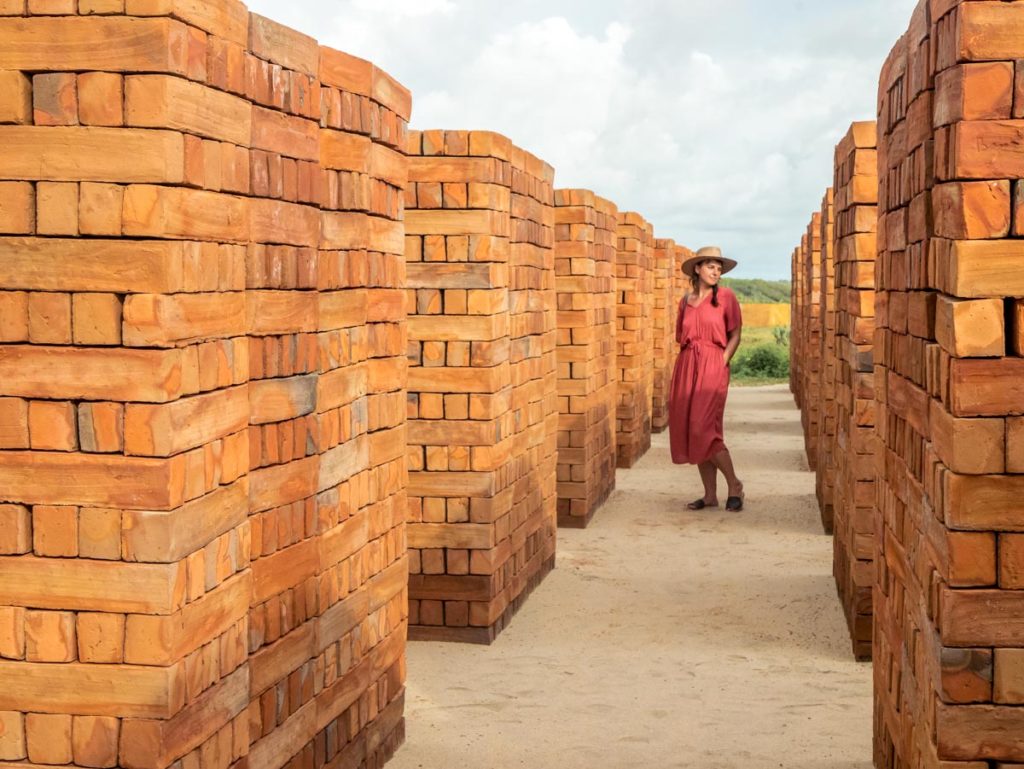 I've only recently learned about zero waste fashion and what that means exactly. Put simply, zero waste fashion means creating products with little to no textile waste in the production.
There are two strategies to approach this technique – very careful patternmaking that uses 100% of a textile or making clothing from remnant materials. Tonlé uses both of these approaches simultaneously to make their ethical women's clothing.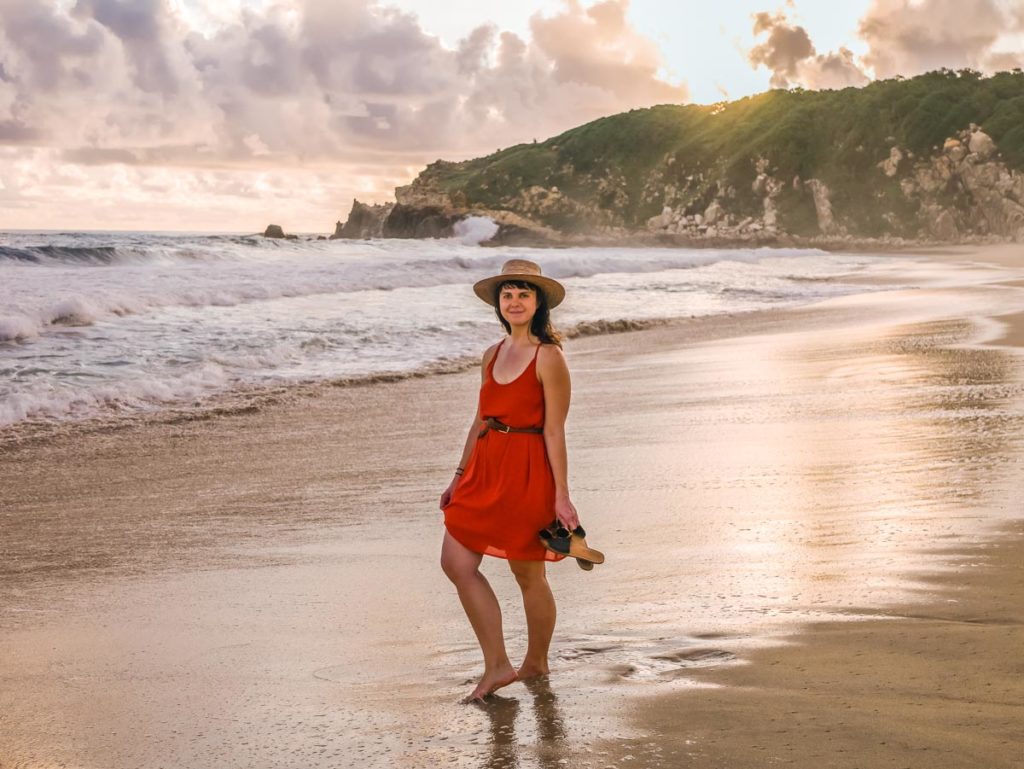 The design team at Tonlé shops at remnant markets, and creates designs that work with the fabric that they find. The small scraps that are leftover after are then cut up and made into yarn. This yarn is used to make new pieces that will then be made up of twice-recycled fabric. The small amount of waste leftover from this process is then used to make paper that the office uses. Truly nothing is wasted.
Tonle's Story: Ethical Women's Clothing
Tonlé's founder moved to Cambodia in 2008 to research sustainable and fair trade textiles with a Fulbright Grant. Seeing a gap in the market for ethical women's clothing, she started her own brand and eventually opened 5 boutiques.
In search of sustainable materials, Rachel discovered the scope of the problem with factory waste. This led her to begin designing and working with remnant materials.
In 2013 Tonlé was founded and shortly after, the 100% zero waste fashion model. They currently employ 30 people and partner with an ethical weaving coop in Cambodia. They also have an ethical women's clothing retail boutique in San Francisco and sell to 100+ retailers across the world.
Tonlé's Fair Trade Practices: Ethical Women's Clothing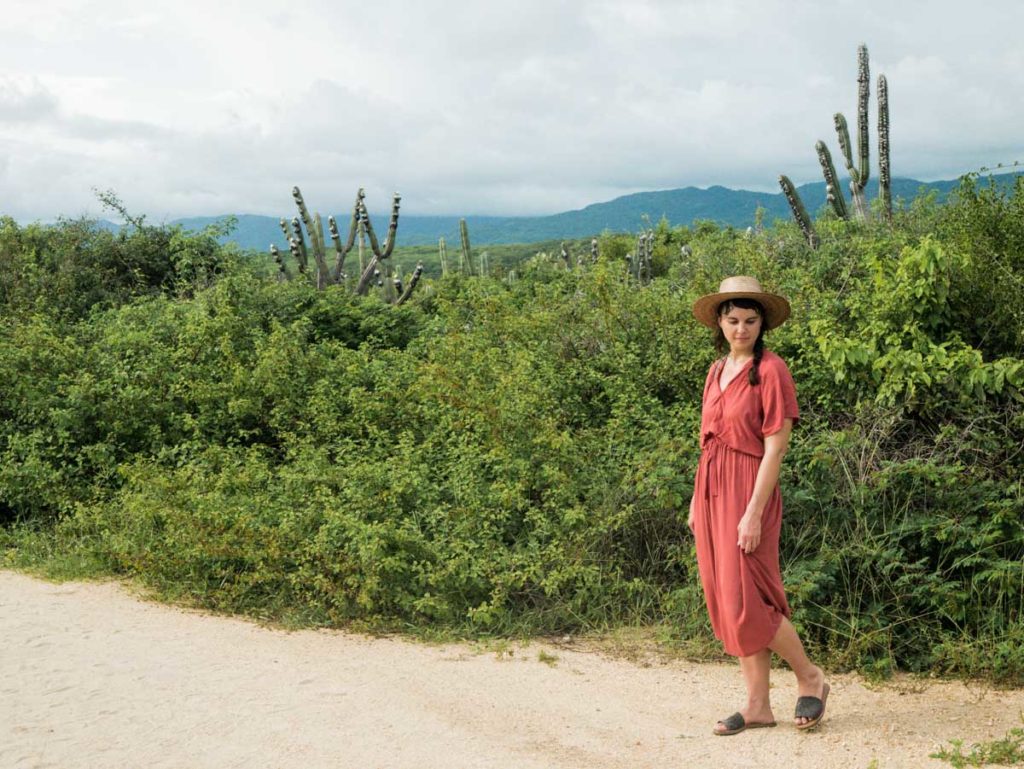 Tonlé is committed to ensuring that all people who have worked on their ethical women's clothing have been paid a fair wage and ensured fair working conditions. This includes any businesses they partner with, like the weaving coop who weaves their textiles.
They structure their factory in a way that encourages employees to learn new skills and join new teams. They also promote from within when possible, provide healthcare benefits, free lunches, vacation time, and company retreats.
You can read a breakdown on each point of their fair trade practices here.
Quality + Style for Travel & Lifestyle: Zero Waste Fashion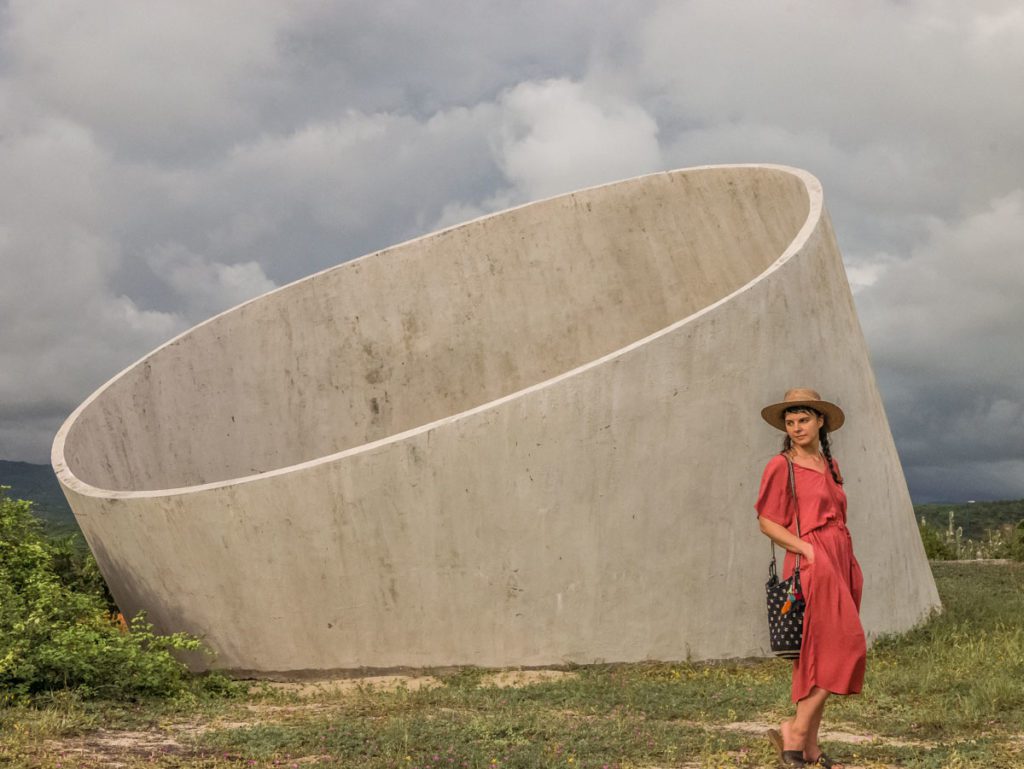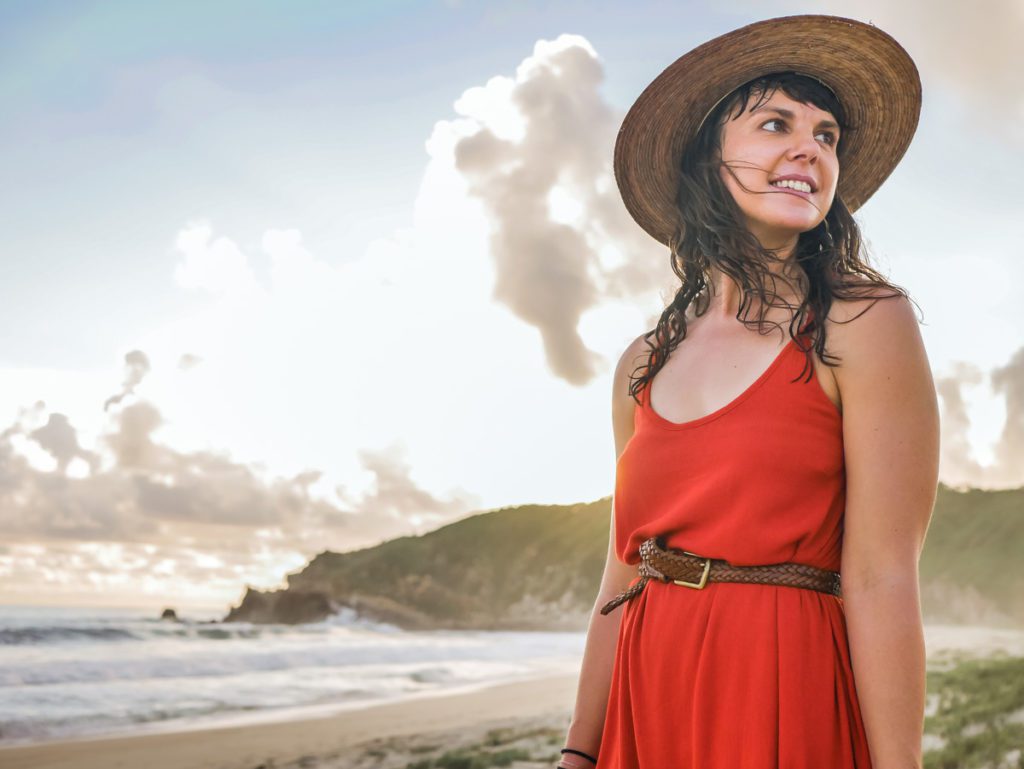 All of Tonlé's environmental and social initiatives are inspiring, but if the ethical women's clothing isn't beautiful, versatile, and comfortable, than it doesn't work.
I have been wearing two of Tonlé's dresses and love how easy they are to wear and how they look. They are both light and breezy fabric that moves beautifully, and looks great dressed up or down. I've been wearing the kaftan all around town casually and love dressing up the spaghetti strap dress for a night out.
I took both zero waste fashion dresses on a recent trip to the beach and loved the way they looked and felt there too. The light breathable fabric was super comfortable and looked great casual with a bathing suit or for cocktails at night.
Even though the materials are technically leftovers, they look beautiful and high end. And the construction is high quality.
The pieces, fabric, and shapes all seem like they would work well on a variety of body shapes, ages, and styles. Another important aspect of ethical women's clothing is the ability of the pieces to last – both in quality and in style. I feel like I will be able to wear my zero waste fashion dresses for many years to come in different ways and situations.
Final Thoughts: Tonlé Ethical Women's Clothing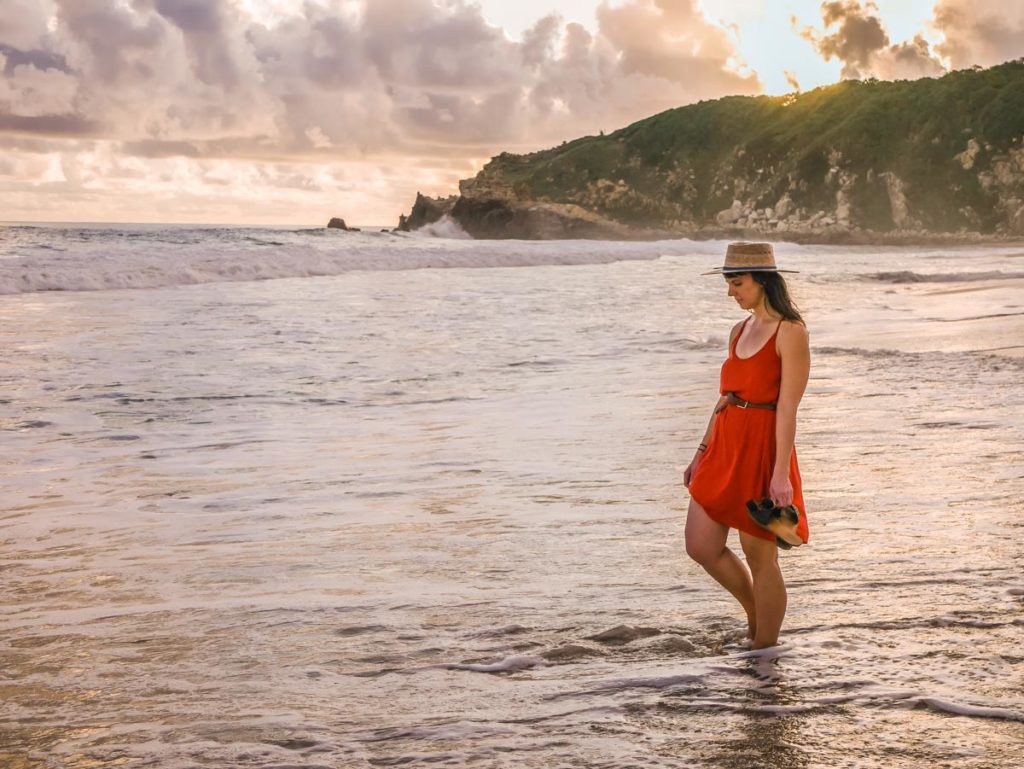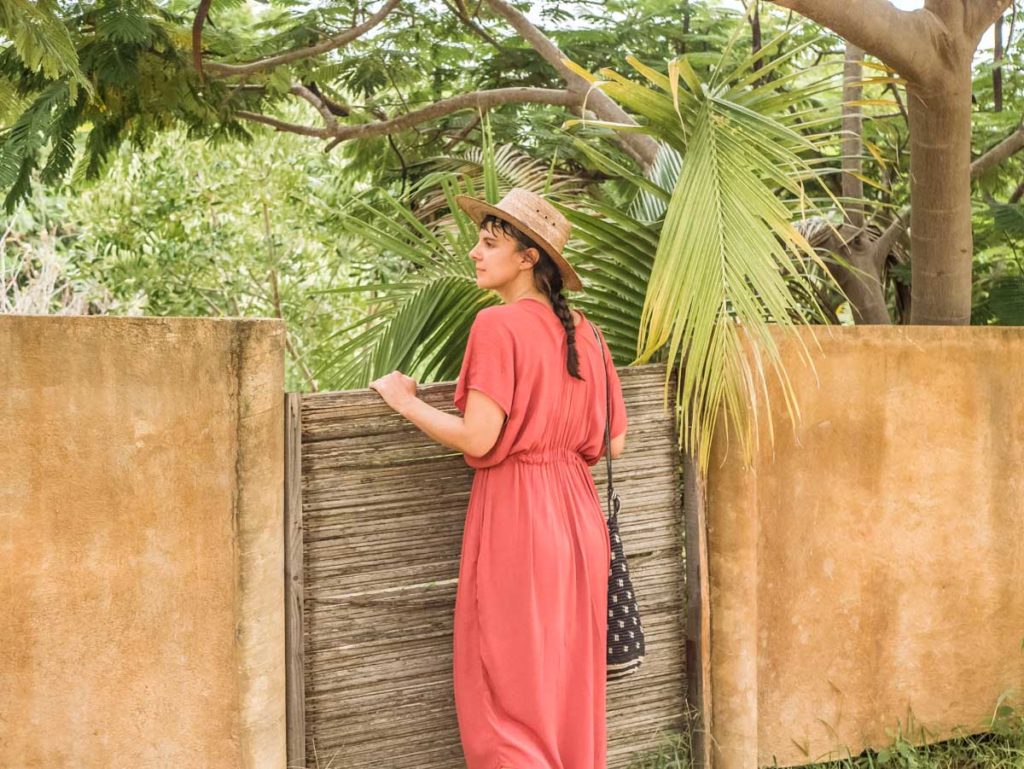 I love my Tonlé pieces and look forward to continuing to shop from their online ethical women's clothing store whenever I want to add another high quality, sustainable piece to my wardrobe. The clothing is affordable, ethical, beautiful, and versatile. There is really no excuse to continue supporting fast fashion companies that devalue their employees, and harm the environment while they are at it. I'm proud to be transforming my wardrobe into a collection of ethical women's clothing, and even more excited to support the zero waste fashion movement.
Check here for more packing list posts, and here for more posts about clothing + accessories that I love.
Pin it for Later! Zero Waste Fashion