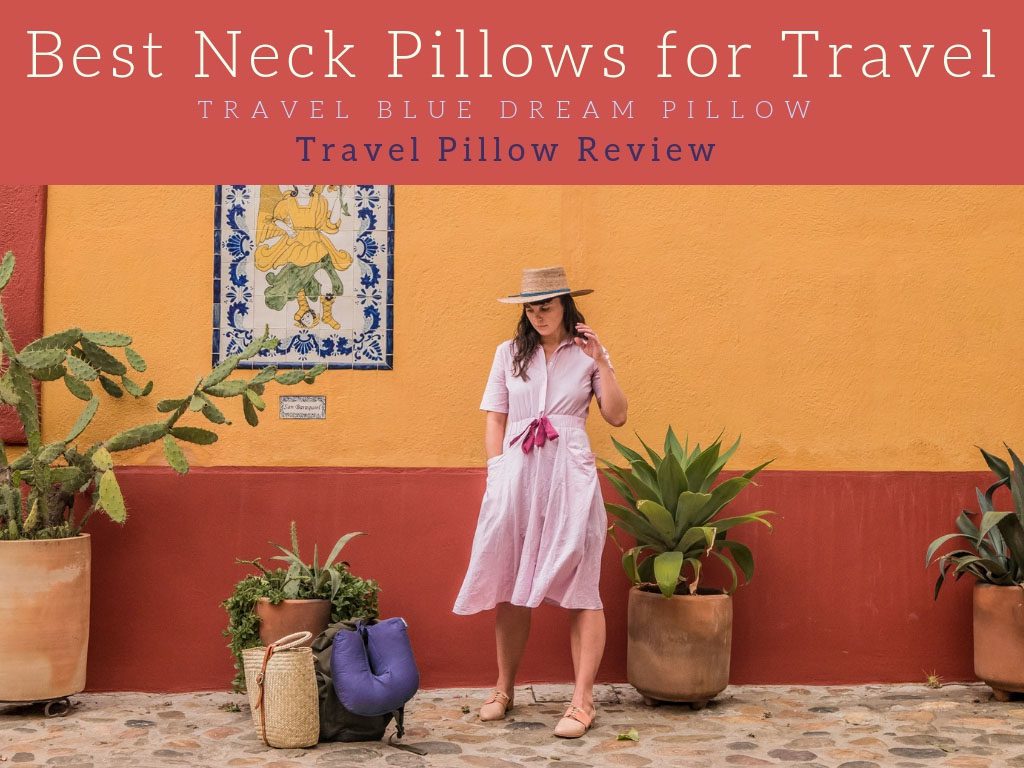 If you travel a lot, you know the importance of getting rest when you can on those long haul flights, trains or buses. A restful journey means more time and energy to hit the ground running and enjoy your destination. I've been recently trying out one of the best neck pillows for travel – you can find my travel pillow review below for the Travel Blue Dream Pillow.
I'm one of those people who has trouble sleeping on flights. I try my best, but usually fail to fall into a real sleep. But for me, one of the most important things is a good neck pillow to make me more comfortable and simulate a bed experience.
Disclosure: This post was written in partnership with Travel Blue. As always, all opinions and thoughts are my own!
Ultimate Comfort: The Best Neck Pillows for Travel
I've had my last neck pillow for…years…so many years, I don't actually remember when I got it. It's long since turned into a flat pancake with no support.
When I received my new Travel Blue Dream Pillow, I was kinda shocked by how plush and substantial it is. It's filled with feathers – 85% duck feathers and 15% goose down feathers. The cover is 100% cotton satin and is very smooth and comfortable against the skin.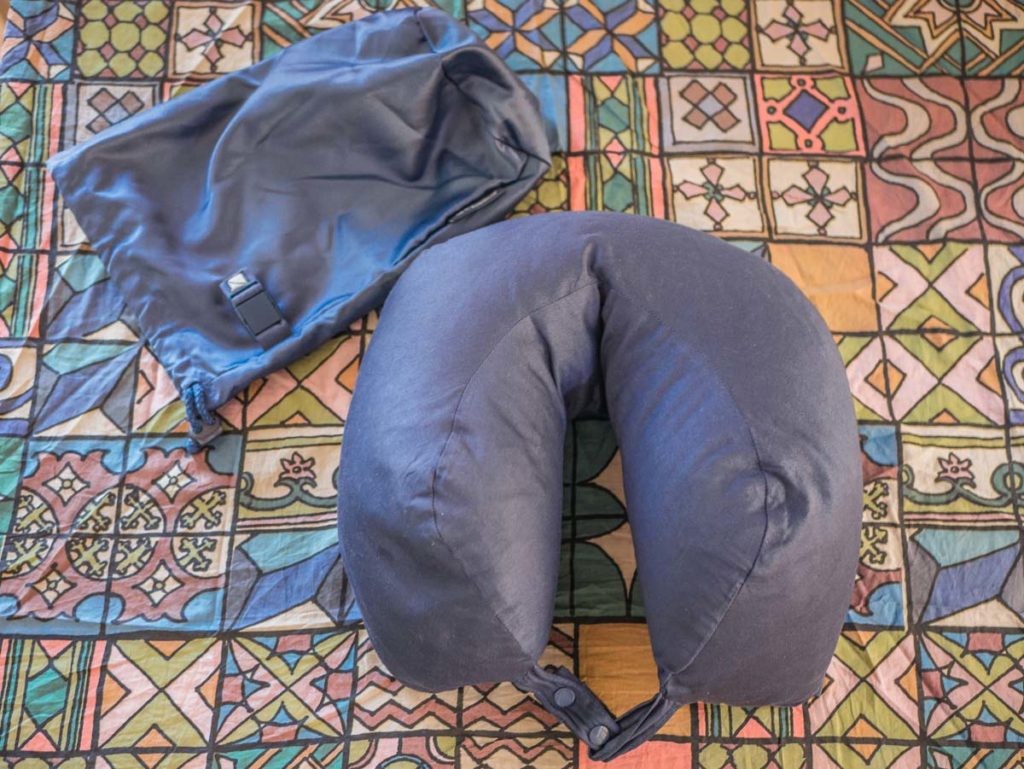 I think this is one of the best neck pillows for travel because it perfectly balances holding its shape with having a soft give to conform to the head. My head doesn't roll around or collapse to the side, but the pillow still feels soft and comfortable against my face and neck.
I took the Travel Blue Dream Pillow on my last flight to the coast. I wore it on both plane rides and it allowed me to quickly feel comfy and cozy.
Compact Size: Travel Blue Dream Travel Pillow Review
After comfort and support, the most important thing to me is traveling light. Every bit of space is precious to me. Even so, I've traveled for the last 3 ½ years with a travel pillow – it's just too important and makes such a huge difference during travel days.
One of the most unique things I can say in this travel pillow review, is how small this neck pillow folds up. Usually I just clip the pillow to the handle of my suitcase or backpack. You can definitely do this with the Travel Blue Dream Pillow – it even has 3 different snaps along the tab so it's adjustable for different fits around your neck or for different size bags or handles.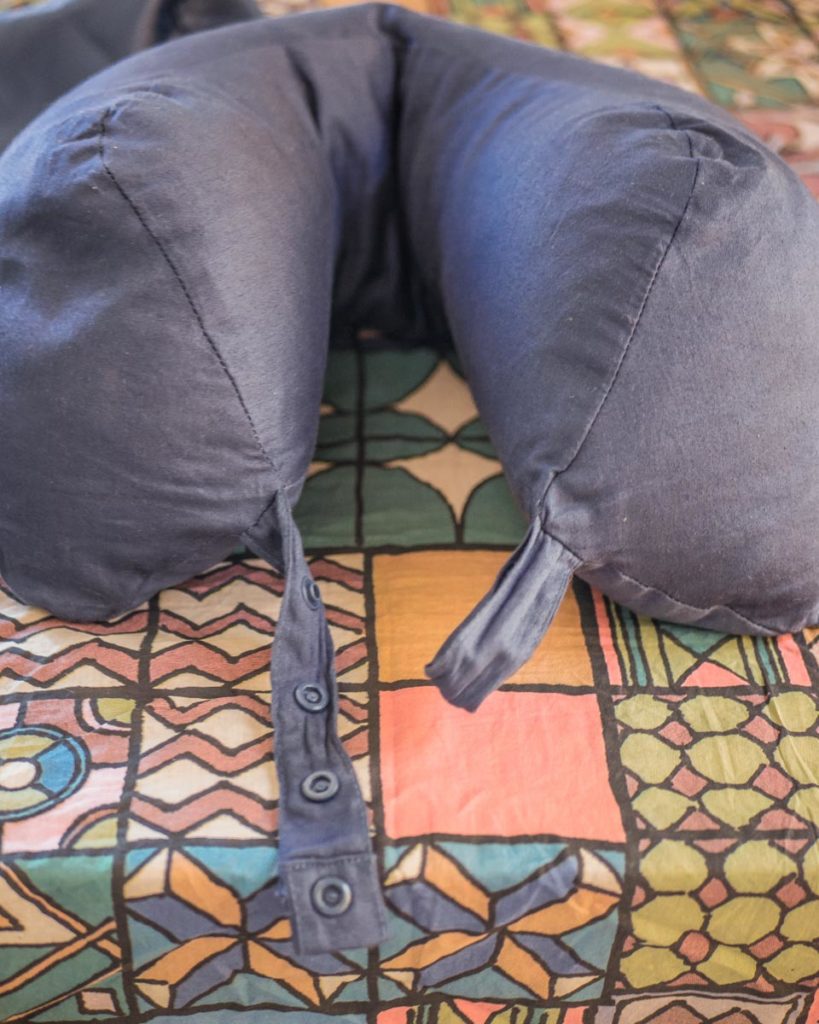 But this is one of the best neck pillows for travel because it also folds up to ⅓ of its size and fits into an included carry case. This is great if you don't want to have a pillow hanging off your bag, or if you want to keep your neck pillow for travel clean.
Why You Should Travel With a Neck Pillow
In this travel pillow review, I want to also talk about why everyone should be traveling with a neck pillow. It's useful in so many instances.
Of course, it's incredibly helpful getting rest on transportation, like planes, trains, and buses. But I've also found neck pillows for travel to be useful in lots of other circumstances. Like when I was camping in Parque Tayrona, I could just bring my neck pillow to use as a regular pillow. Or when I check into a hotel or airbnb with less than plush pillows, I can use my neck pillow for extra support and comfort. Sometimes I put it behind my lower back on a long flight or at a desk chair when I'm working.
Quality Construction: Travel Blue Dream Travel Pillow Review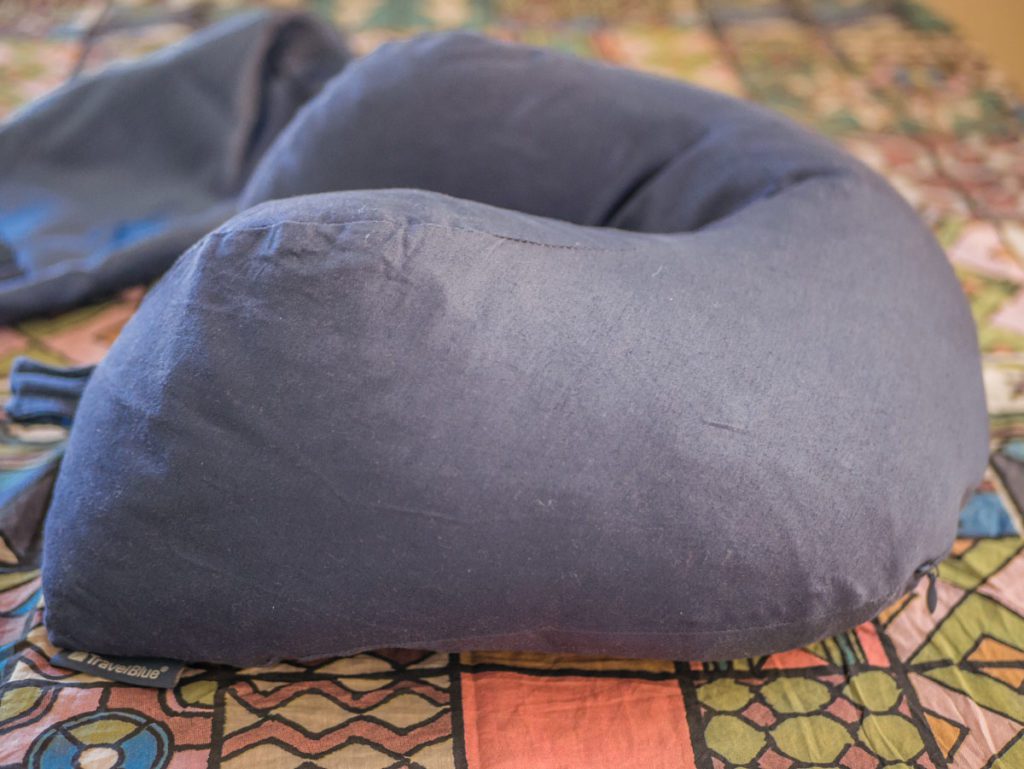 The Dream Pillow feels like one of the best neck pillows for travel because of the strong quality construction. The 100% cotton fabric feels durable yet smooth, the seams are all strong, the snaps are quality, and the hidden zipper feels secure. I can imagine that this neck pillow will last me years.
Removable Cover for Cleaning: Best Neck Pillows for Travel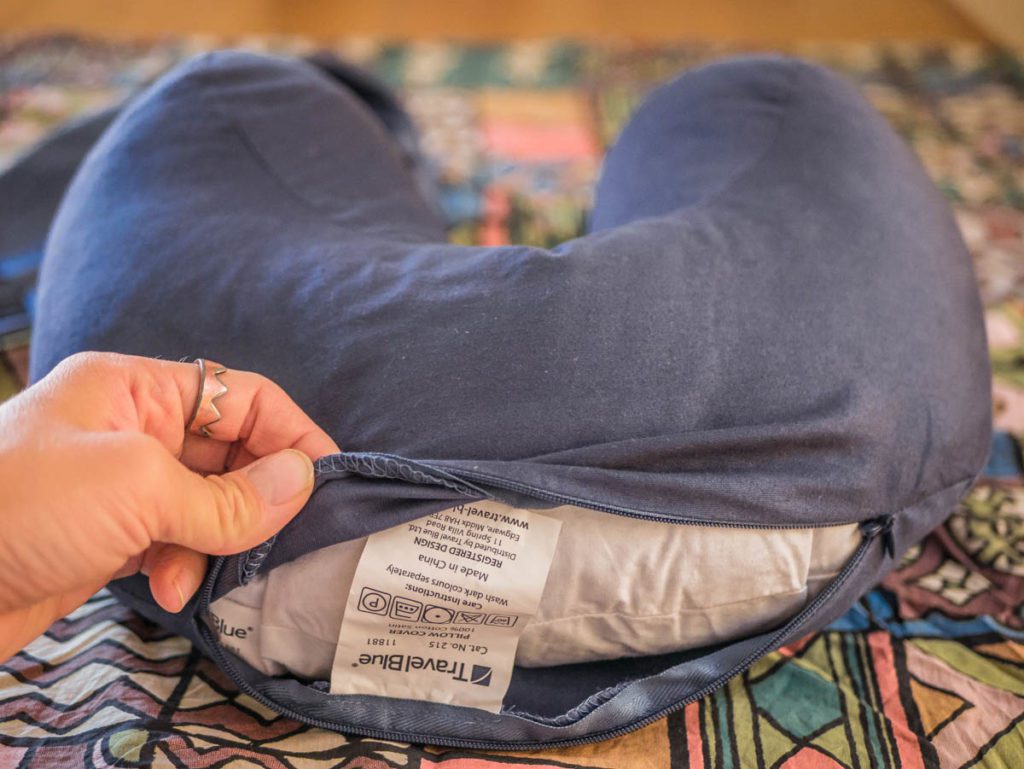 You can keep this neck pillow for travel clean by unzipping the cover and easily removing the inner pillow. The cover is machine washable.
I never really washed my previous neck pillow because it had no cover and would have been tricky. I cringe to think of the germs and dirt that it carried around with it.
Final Thoughts: Travel Blue Dream Travel Pillow Review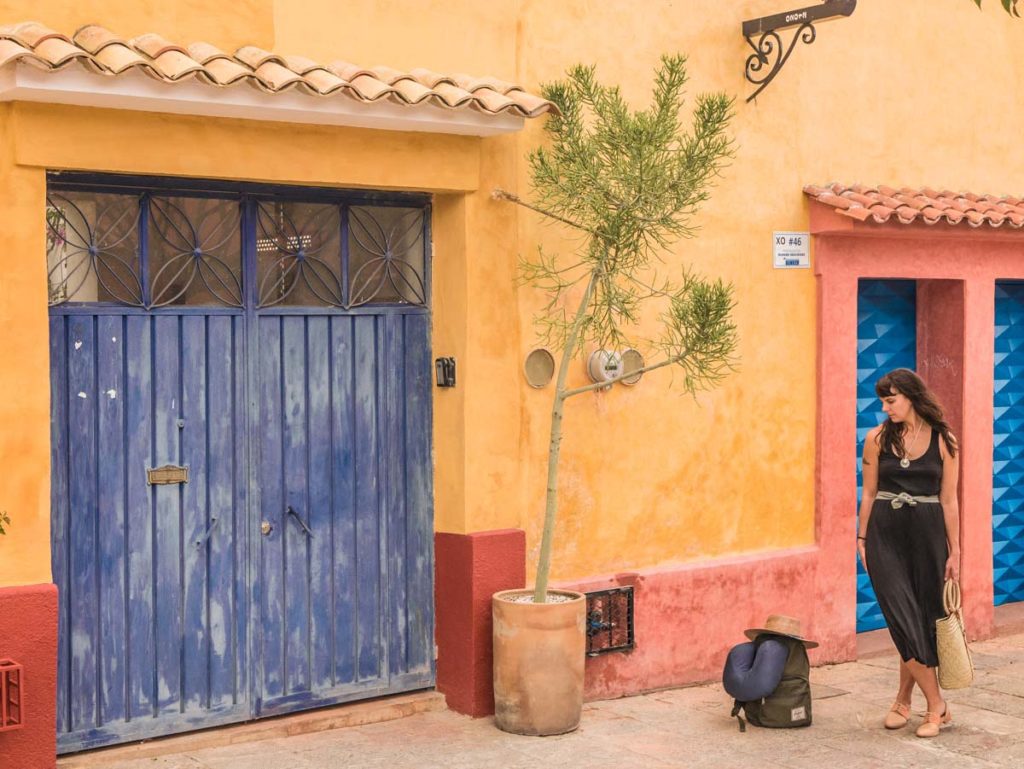 I won't travel without a neck pillow, even for short distances, because the comfort and rest they facilitate just make the travel easier and more enjoyable. And after years of full-time travel, it was time for me to upgrade to one of the best neck pillows for travel. The high quality materials and construction of the Dream Pillow are super comfortable and feel like they will last a long time.
And the balance of structure/support and softness feels perfect for travel. I feel confident to recommend the Dream Pillow in this travel pillow review for all types of travelers.
Head to my packing tips resources, for more posts to make your travels lighter and more comfortable.
Pin it for Later!