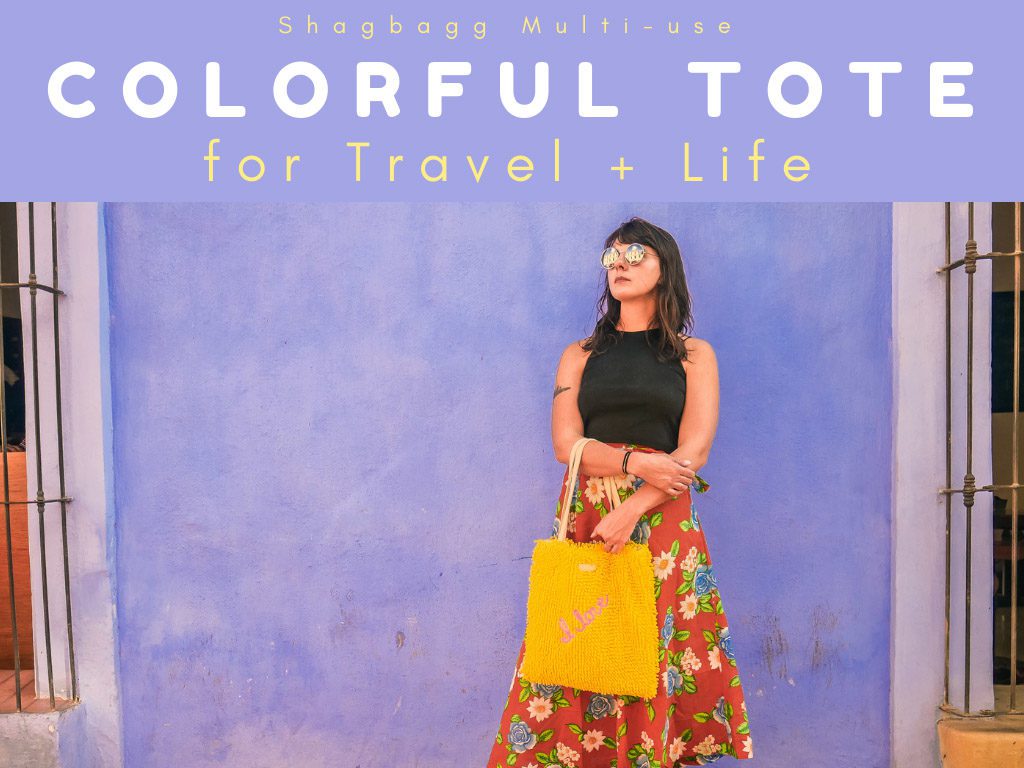 After 3 years of full-time travel, I'm tired of items that are only functional. Boring plain black bags and dresses don't hold any appeal for me. I've realized that over the last 4 months, I've suddenly filled my closet with super colorful tropical floral skirts, printed scarves, and now – my sunny yellow Shagbagg tote.
Brooklyn Tropicali readers get 15% off by entering code: SHAGSUSAN15 at purchase! Click here and enter the promo code above!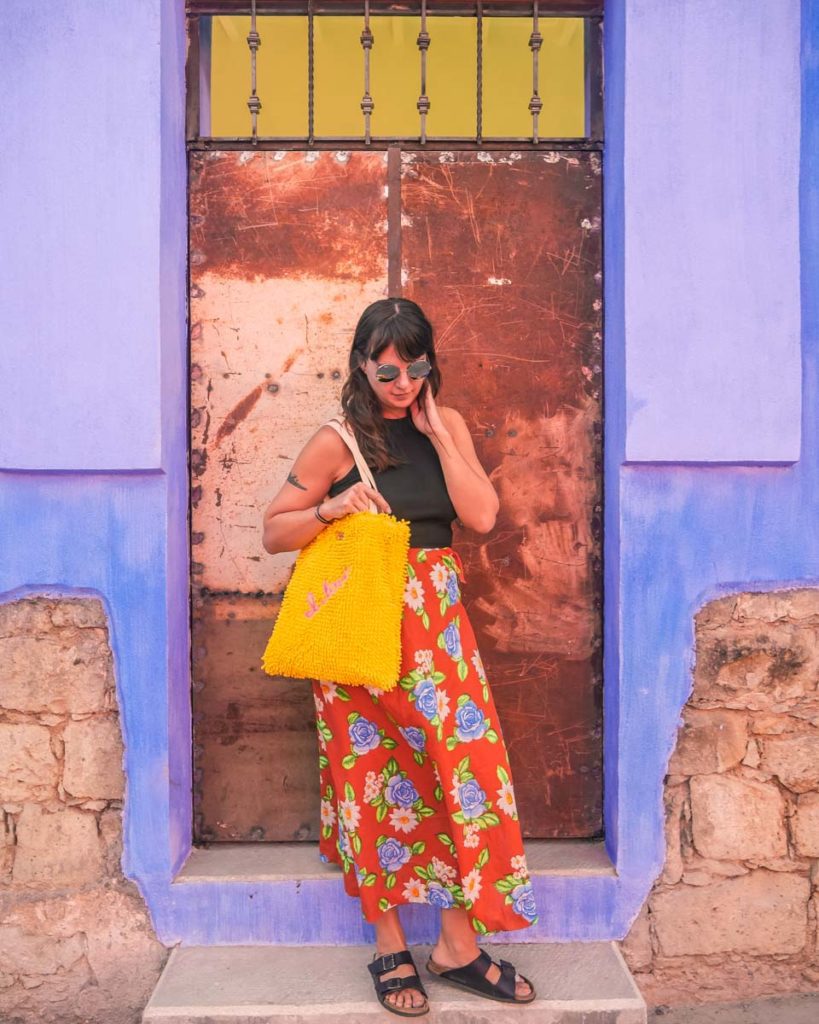 I want to tell you about this new colorful tote that I am loving – the "I bagg". It's so pretty and colorful that it works perfectly as a purse but is also super functional – I throw in my groceries, purchases, camera, and anything else I am carrying around for the day.
It's always felt great to express myself through my clothing. I put a lot of that on hold while focusing on travel, but I'm happy to be incorporating more items back into my life that feel more me. And Shagbagg is a company I can get behind – more on their social responsibility below.
Multi-Functional Travel Tote: Colorful Tote for Travel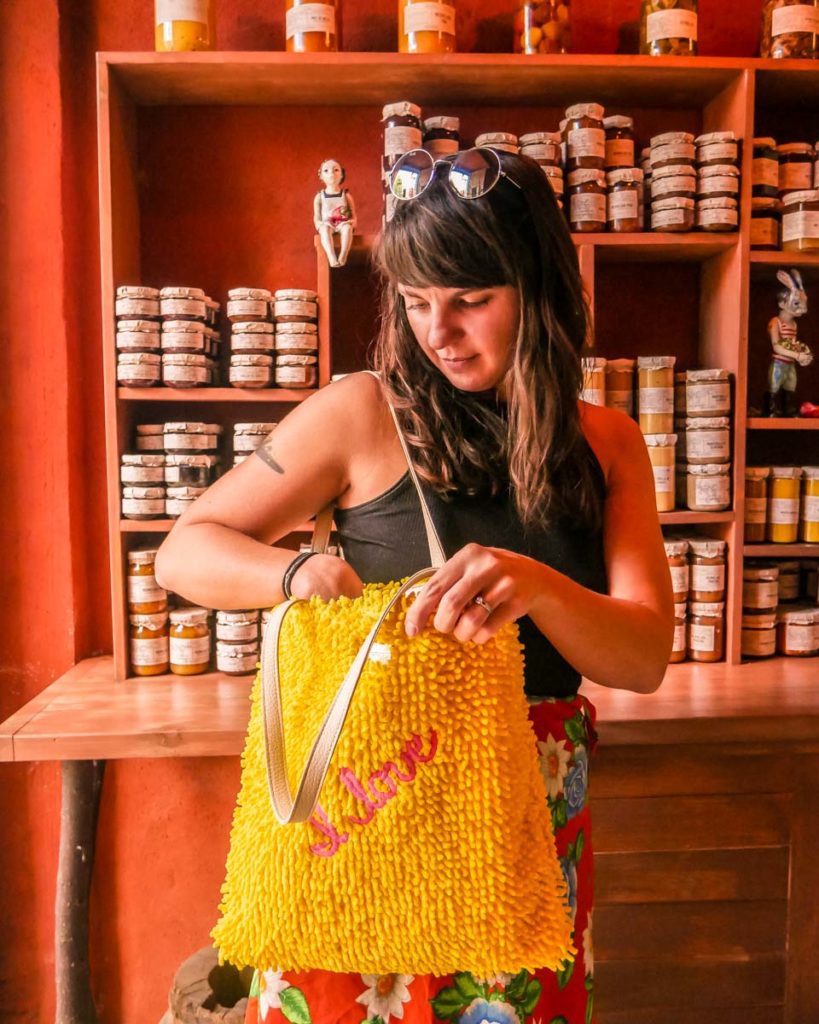 Totes are so great because they can be used for so many things, but I think the Shagbagg does it even better because it's so cute and fun that it feels great on its own as a purse (while lots of other totes look like just basic canvas totes)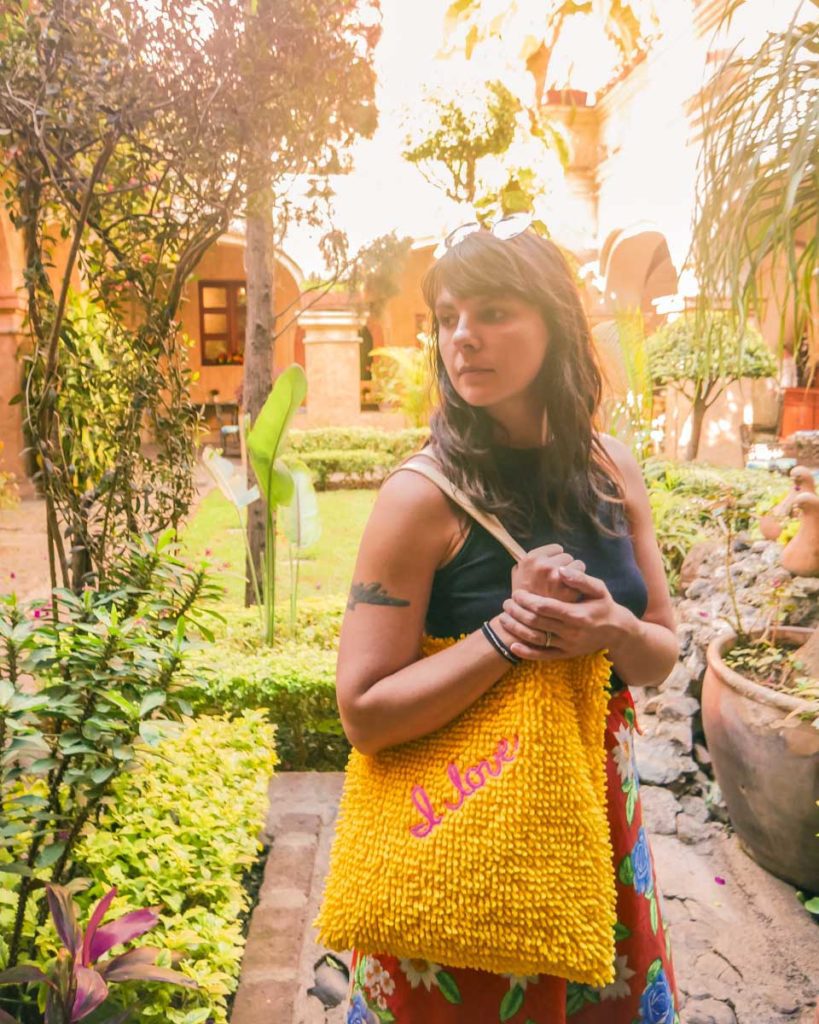 I'm using my Shagbagg colorful tote as a purse when I go out during the day or night. I also use it when I head to the market to buy my fruits, veggies, and groceries. It works great as a gym/yoga bag (It's plenty big enough to throw in my rolled up yoga mat).
This colorful tote also works great as a travel day bag. We usually bring backpacks with us when we are heading out on a day trip during our travels. But the Shagbagg has plenty of room for water, a camera, sunscreen, a phone charger, and anything else you need to have with you. Plus it's cuter than a lot of travel backpacks.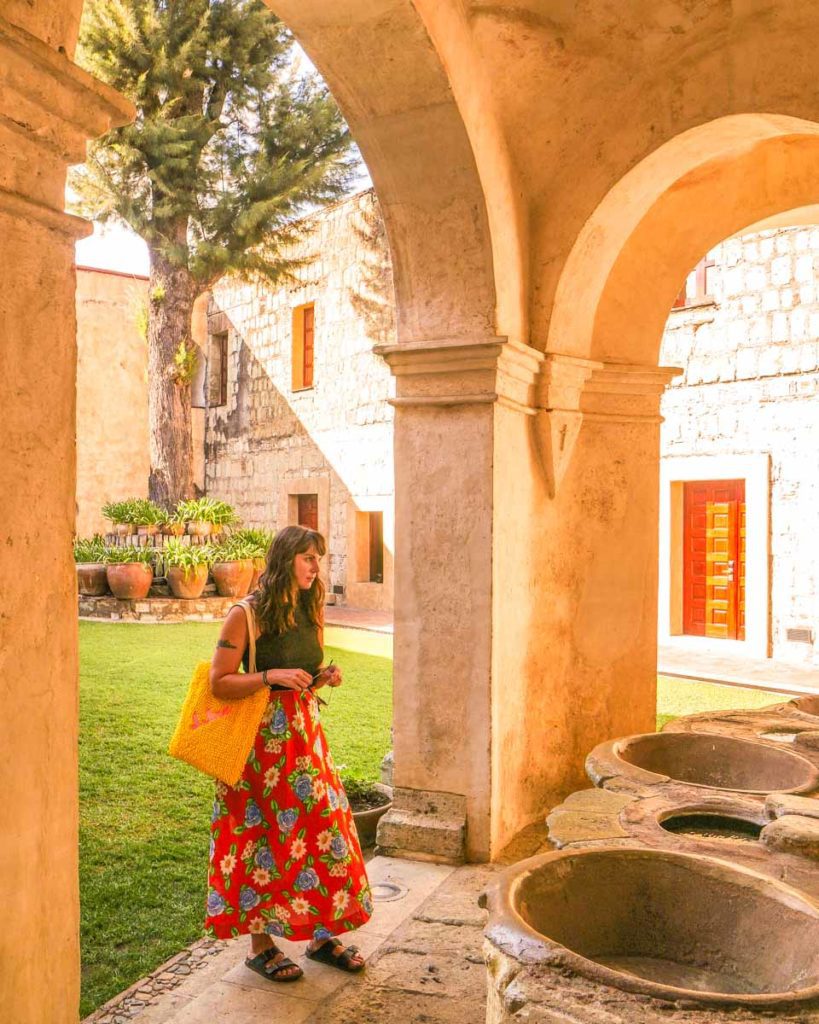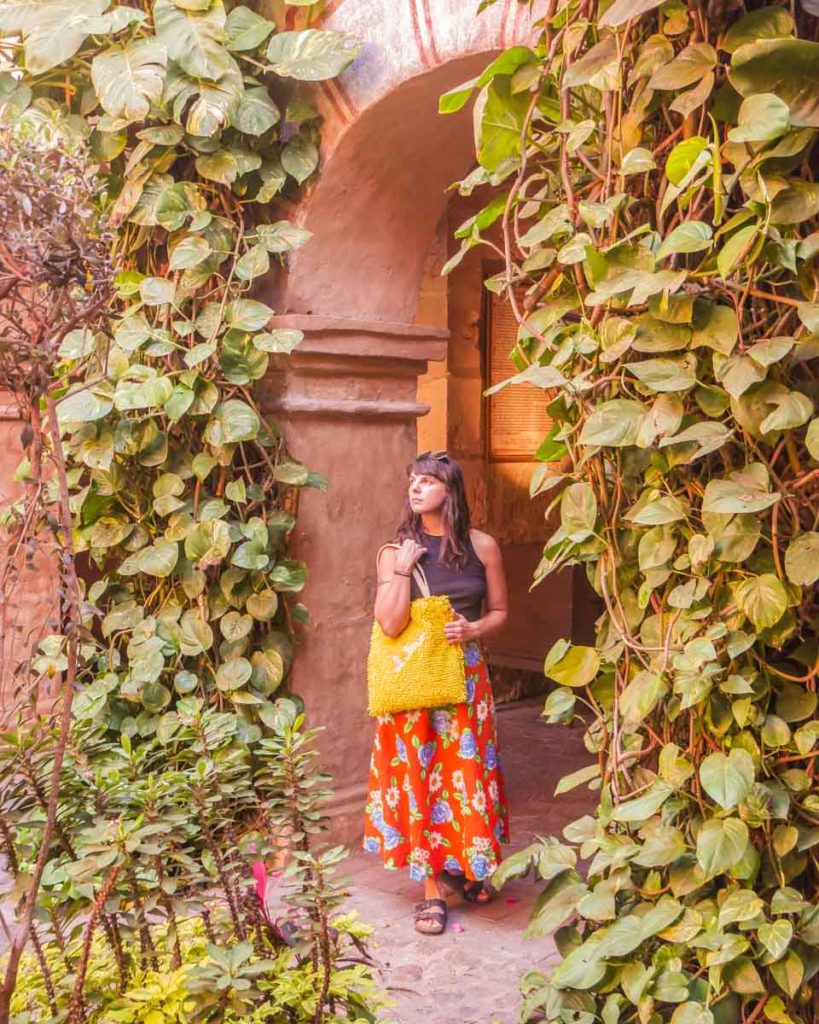 Lastly, I can use this colorful tote as my laptop bag. It has plenty of room for my laptop, charger and hard drive, and I'm not stuck throwing a backpack on my back when I head to the coffee shop or coworking space to work.
For other packing tips and multi-use travel items, check out my packing list guide.
Support The Community & Positivity: Colorful Tote for Travel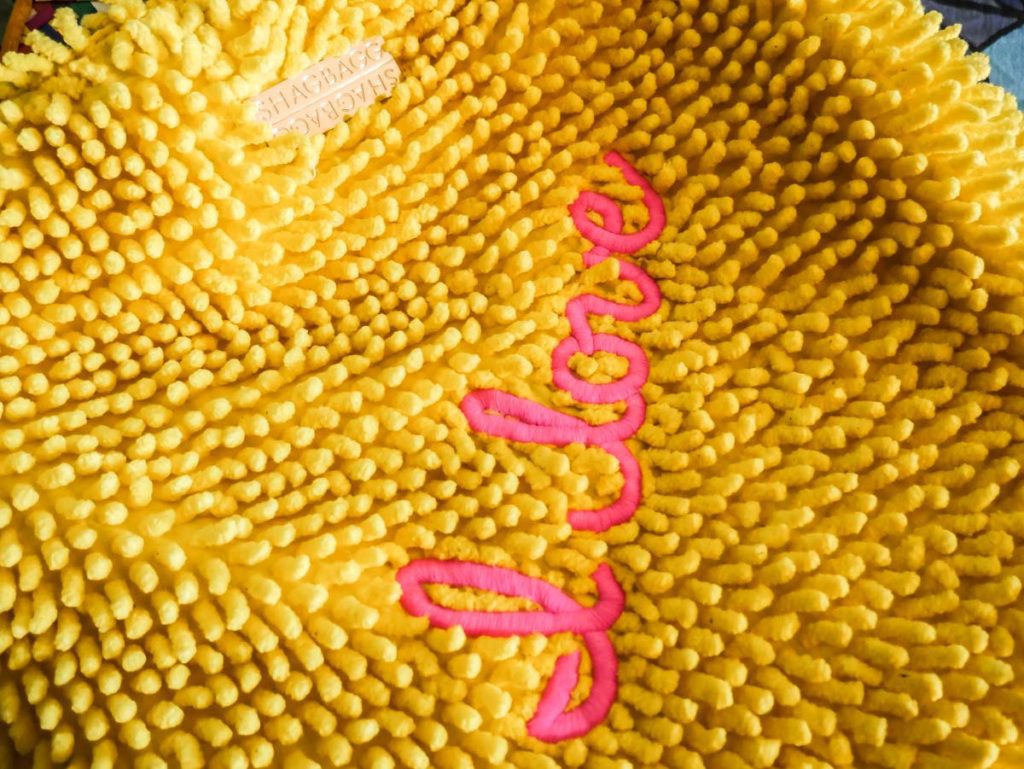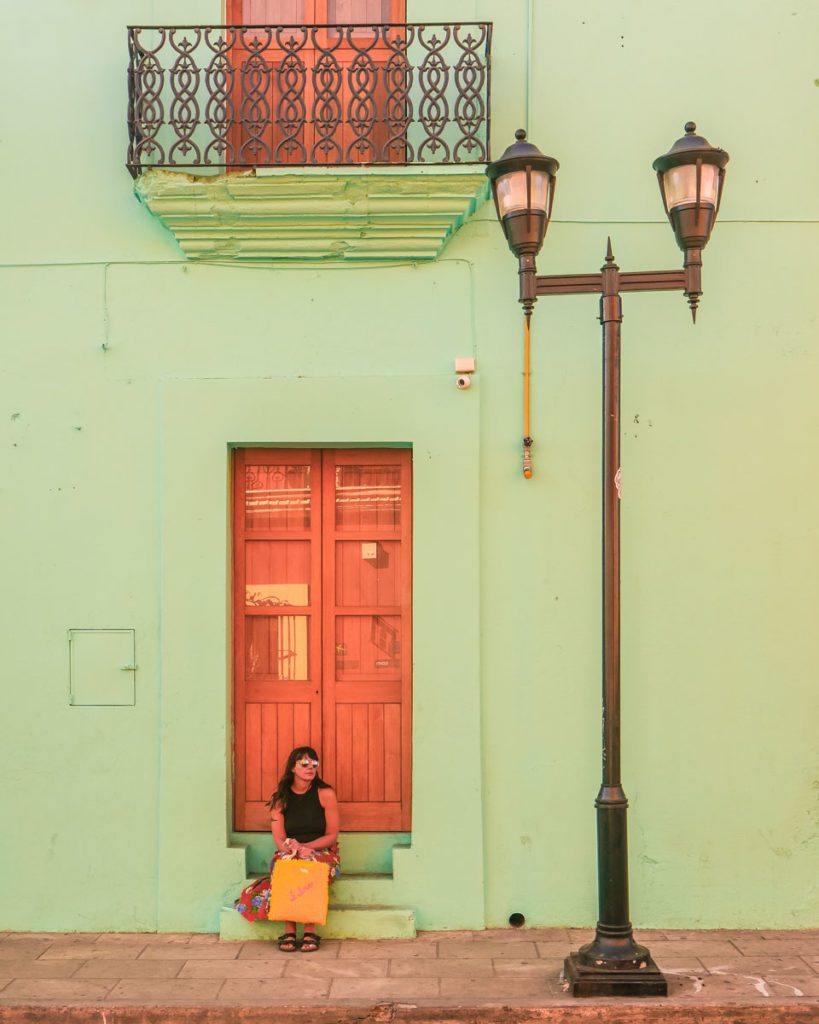 I think we can all agree that the current state of society and politics is making most of us feel pretty down. It's a good time to spread positivity, love and support in our communities and through our actions. I love that Shagbagg's I Bagg is spreading positivity with the embroidered messaging. The options you can choose from are "I love", "I care", and "I dream". My colorful tote says "I love" in pretty pink embroidery.
The other thing I love about Shagbagg is their social responsibility. For every I Bagg sold, they donate 1 bag of groceries to their local food bank in Los Angeles
Sensory Fun: Colorful Tote for Travel
Don't underestimate the power of your sense of touch. There is something sooo pleasing about running your hand over the plush shag material of the Shagbagg tote. Whenever I am carrying my colorful tote around town, I find myself running my hand over it occasionally. It's so comfy and soft. And you'll find other people asking you if they can touch it too!
Sturdy construction: Colorful Tote for Travel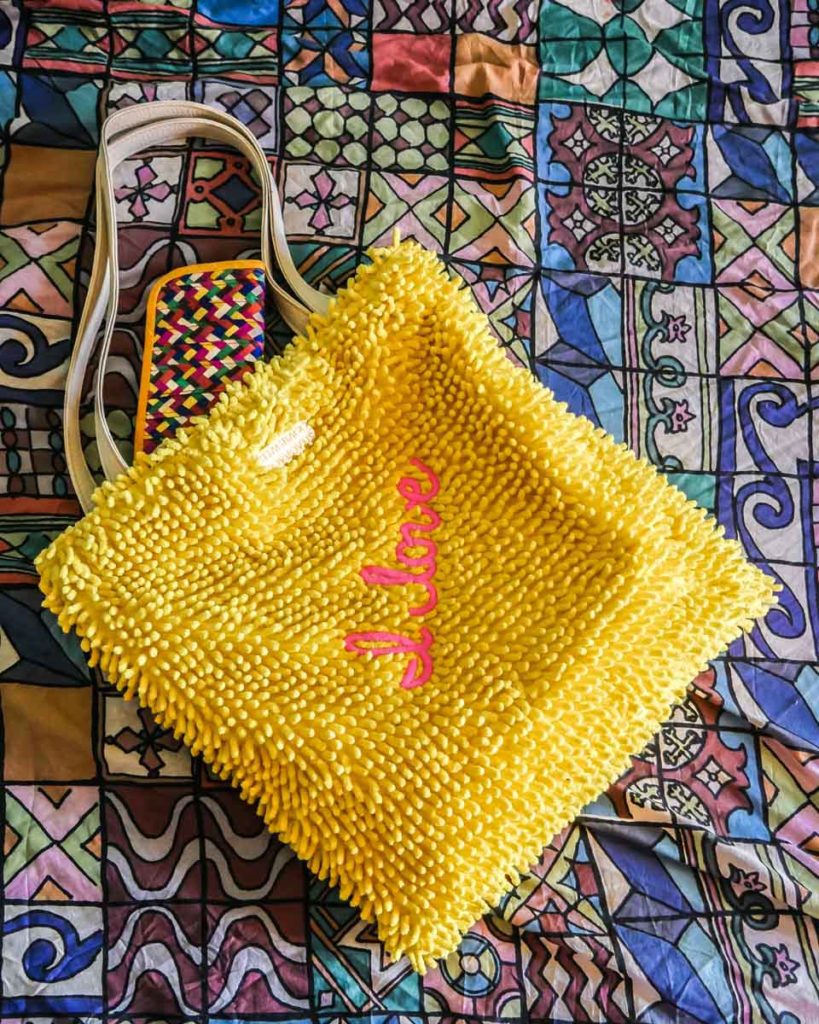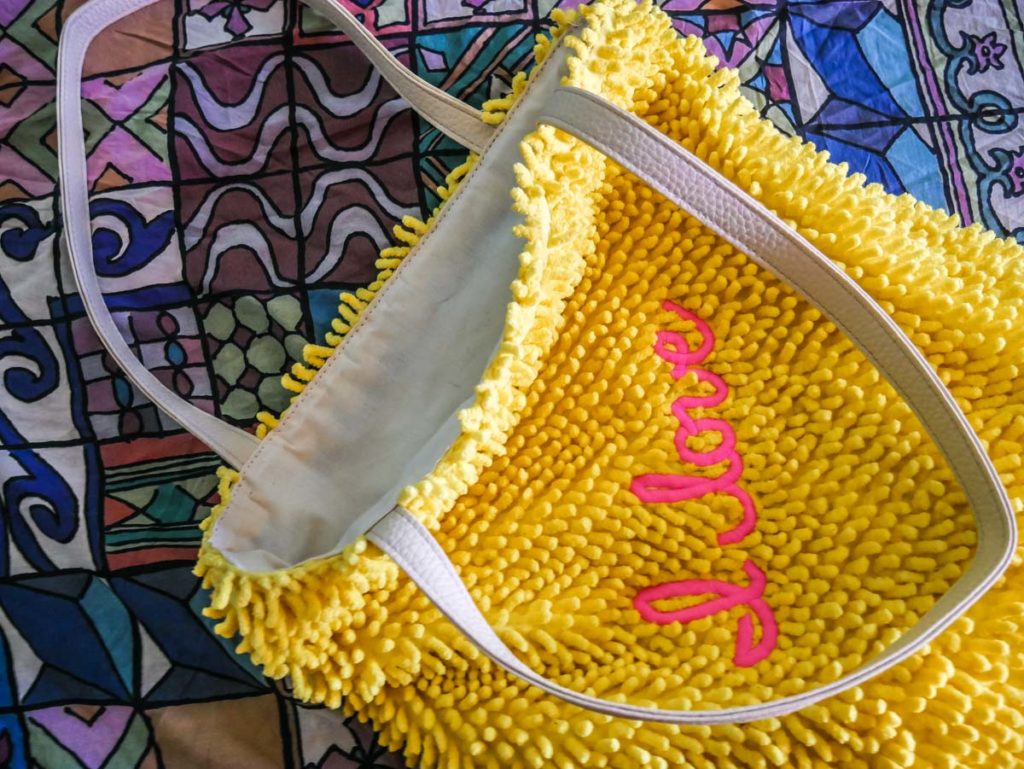 The Shagbagg is fully lined in a durable cotton, and the straps are made of double-layer vinyl. Nothing about this colorful tote feels flimsy – it seems like it can hold plenty of weight and will last me a long time.
Other Fun Shag products: Colorful Tote for Travel
Other than the colorful tote for my travels, I'm really loving a lot of the other fun Shag products on the site, and plotting what to get next. The Shagbomb jacket is super cute, fluffy and fun. And the Shagpack fannypack is adorable.

Get Your Shagbagg Here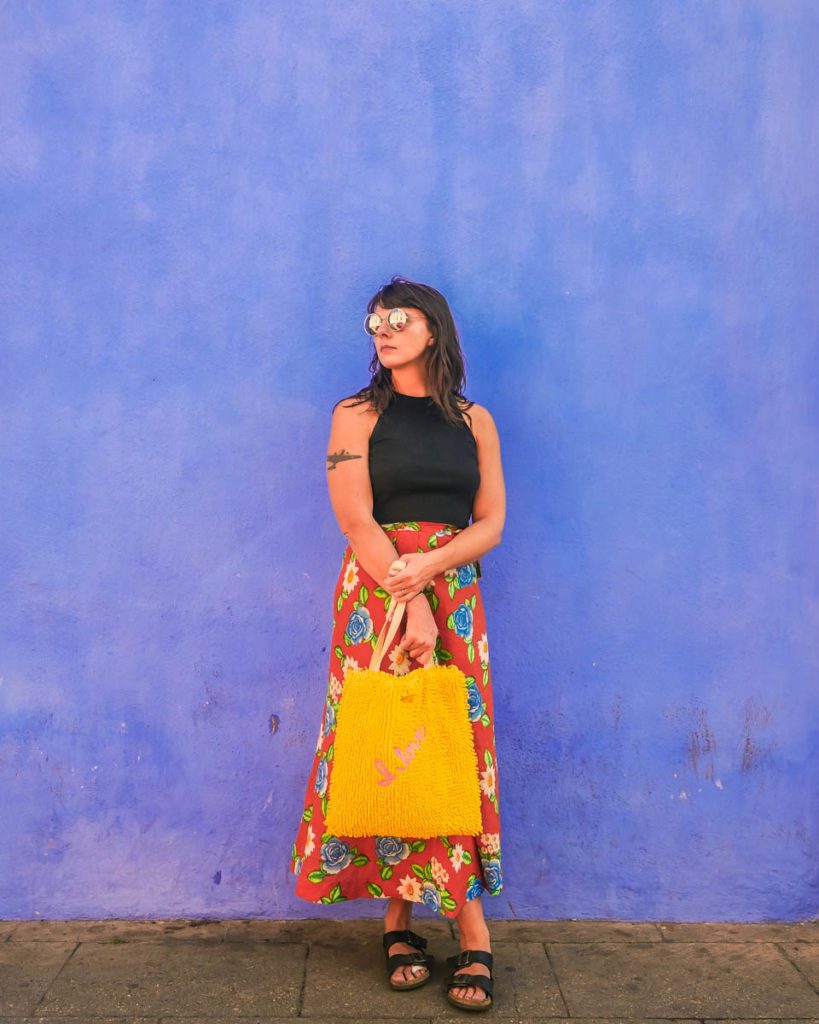 If you want your own fun and cozy Shagbagg tote to brighten up your day or your next trip, head here to pick your color and embroidery messaging!
Brooklyn Tropicali readers get 15% off by entering code: SHAGSUSAN15 at purchase! Click here and enter the promo code above!
Disclosure: This post was written in partnership with Shagbagg, but as always, all opinions and thoughts are my own. I'm loving my bright sunny Shagbagg tote.
Pin it for Later!