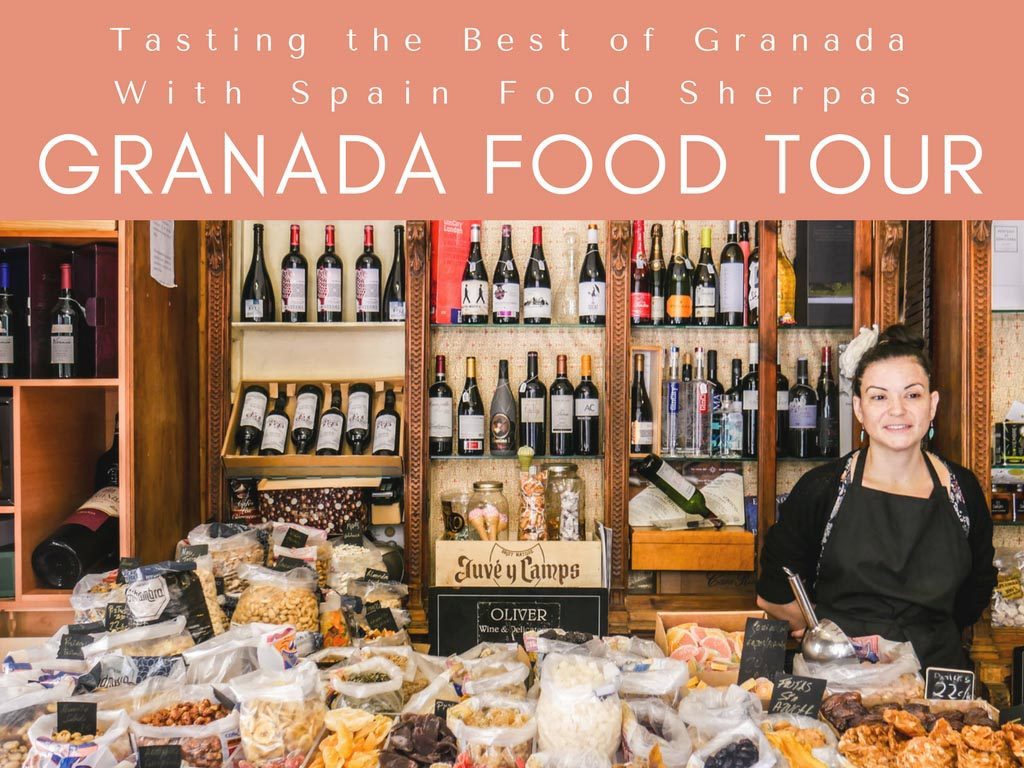 Food, to me, is one of the biggest pieces of the cultural puzzle. I try to eat as many local, traditional, and every day meals as possible to get a feel for the culture, history, and lifestyle of a place. And also because I like to eat. 🙂 For some reason though, I rarely do food tours - but this will definitely change after doing an amazing Granada food tour with Spain Food Sherpas!
Spain is known for their great food, and locals take pride in the fresh heirloom ingredients and traditional recipes. We had been learning a bit about the food in our first few days by trying lots of things and googling words we didn't know, but Spain Food Sherpas took us to another level on our Granada food tour. We learned so many important things about the history of their food, meal times and traditions, and how important dishes are made.
I LOVE tapas and had been eating them for every meal before that on the trip. But on the Granada food tour I learned that I was doing it wrong! Tapas are an important part of culture, but in Granada - where they are served free of charge with every drink order - they are often things that the restaurant needs to get rid of, so while still tasty, they are usually not the best of the best that the restaurant has to offer.
That was just one of the things I learned from our guide, Molly. And we had a really fun couple hours strolling around parts of the Centro we hadn't yet seen, chatting, laughing, tasting and learning.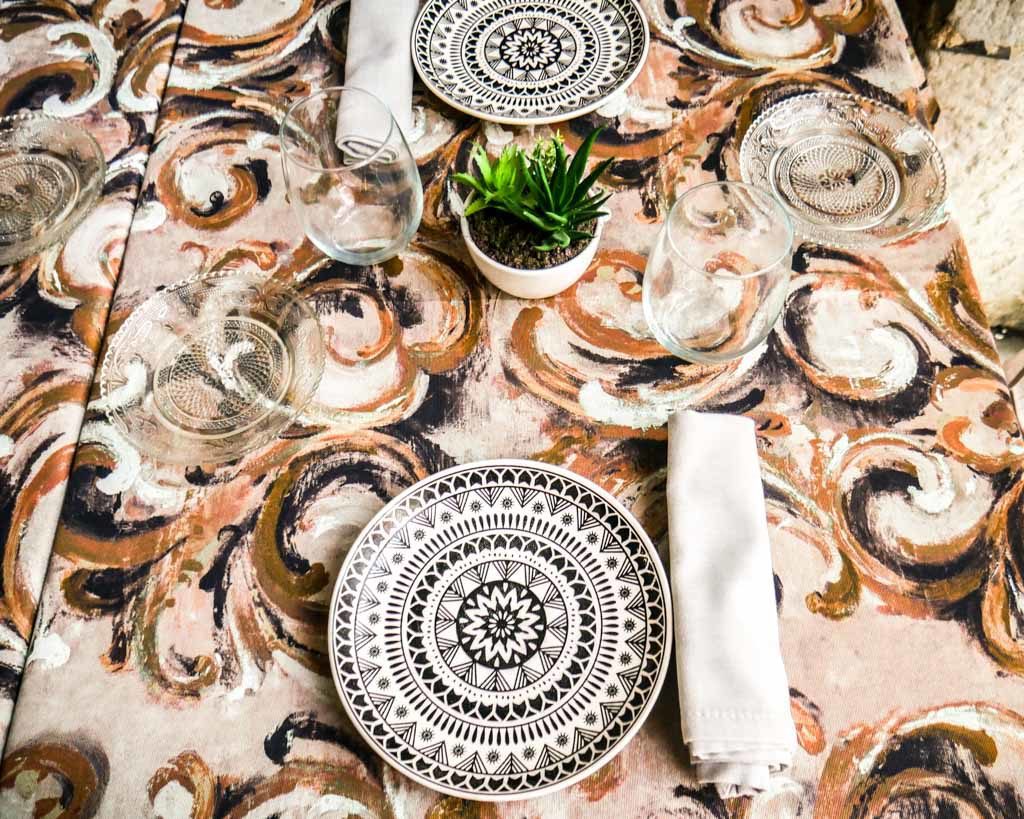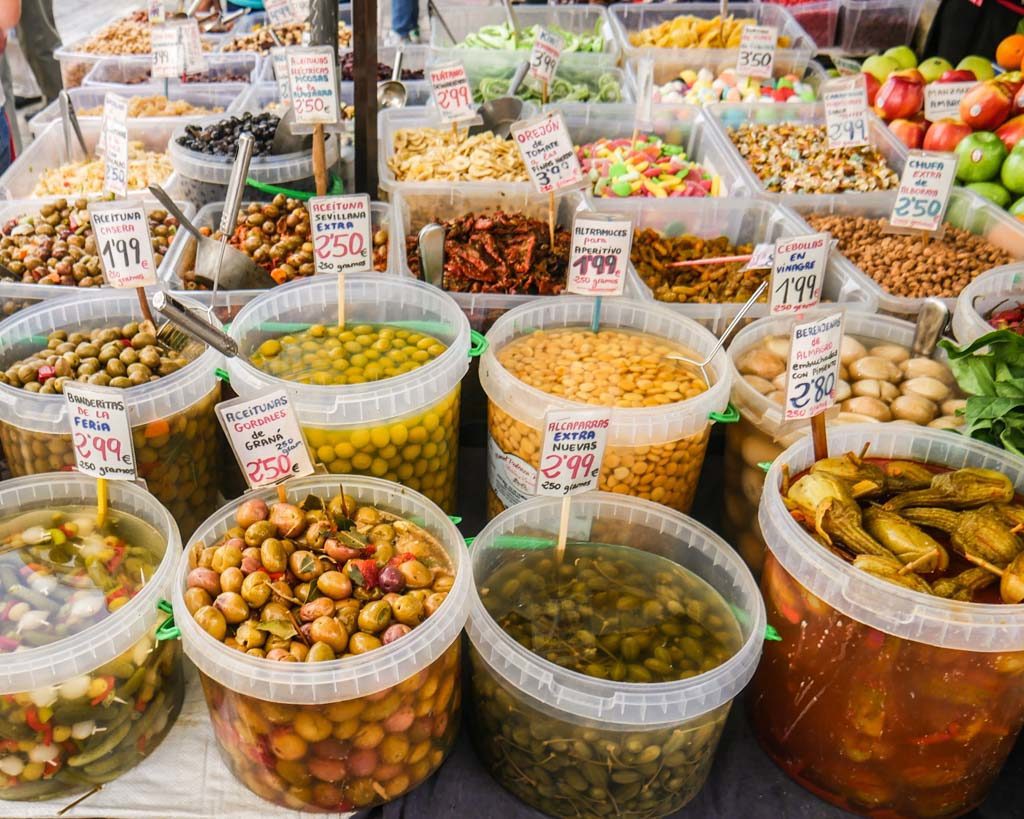 Check out my full breakdown below of our awesome Granada food tour with Spain Food Sherpas:
Granada Food Tour: Tasting the Best of Granada with Spain Food Sherpas
Meeting and Starting our Day: Granada Food Tour
Our day started out smoothly, meeting our guide, Molly in a central and easy to find point in the center of Granada. Our group was small - just my friend and I, and a family of 3.
We got going quickly since everyone was on time and made our way to the first stop.
We also were asked by Spain Food Sherpas if we had any food allergies or restrictions before the tour - so they could be prepared to accommodate us. Two of the members of the group were vegetarians, and their food preferences were accommodated at every stop on the Granada food tour.
Granada Passion: 1st Stop at a Specialty Food Shop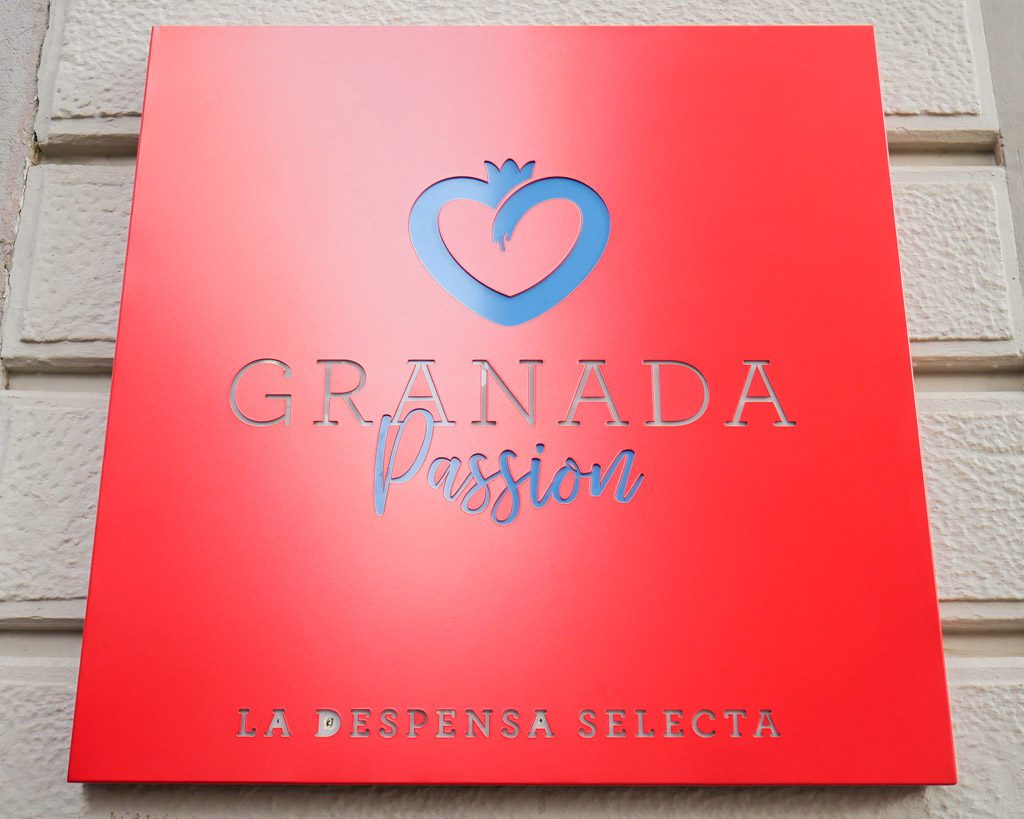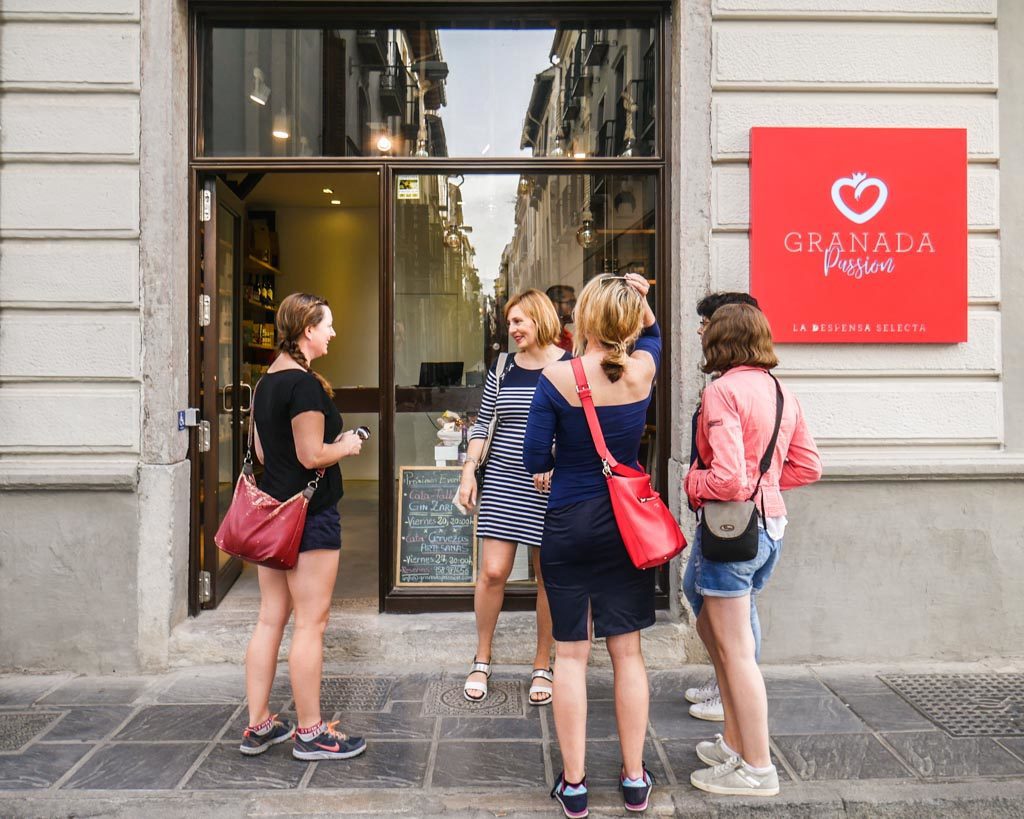 Our first stop was at a cute and well stocked specialty food shop called Granada Passion. It was right in the centro, but on a quiet side street, so I would have never come across it on my own.
The shop owner was obviously passionate about good food, and creating a collection of small batch, artisan products in his shop. The coolest thing about the store was that every product is made in the Granada area, so you can sample very local things.
We were served a buffet of cured cheese, different olive oils and bread, and specialty chocolates.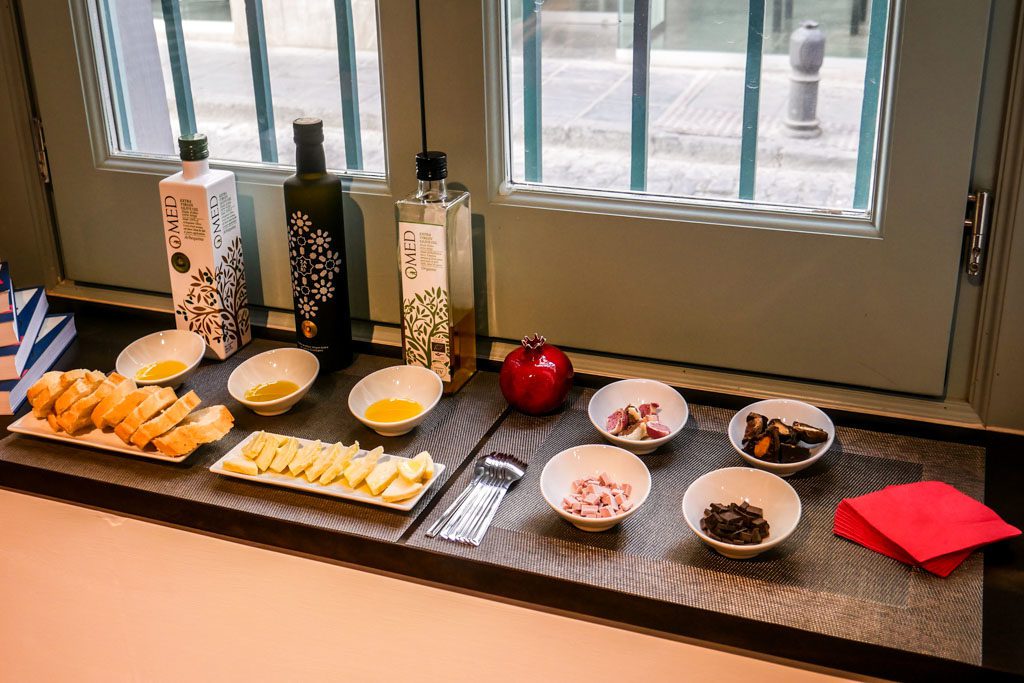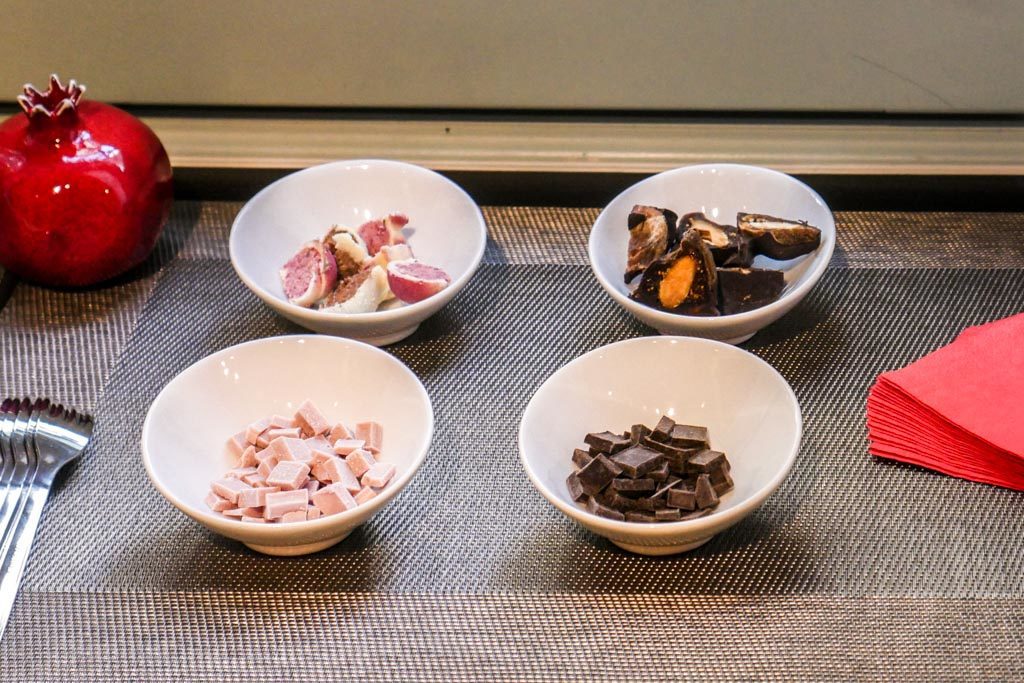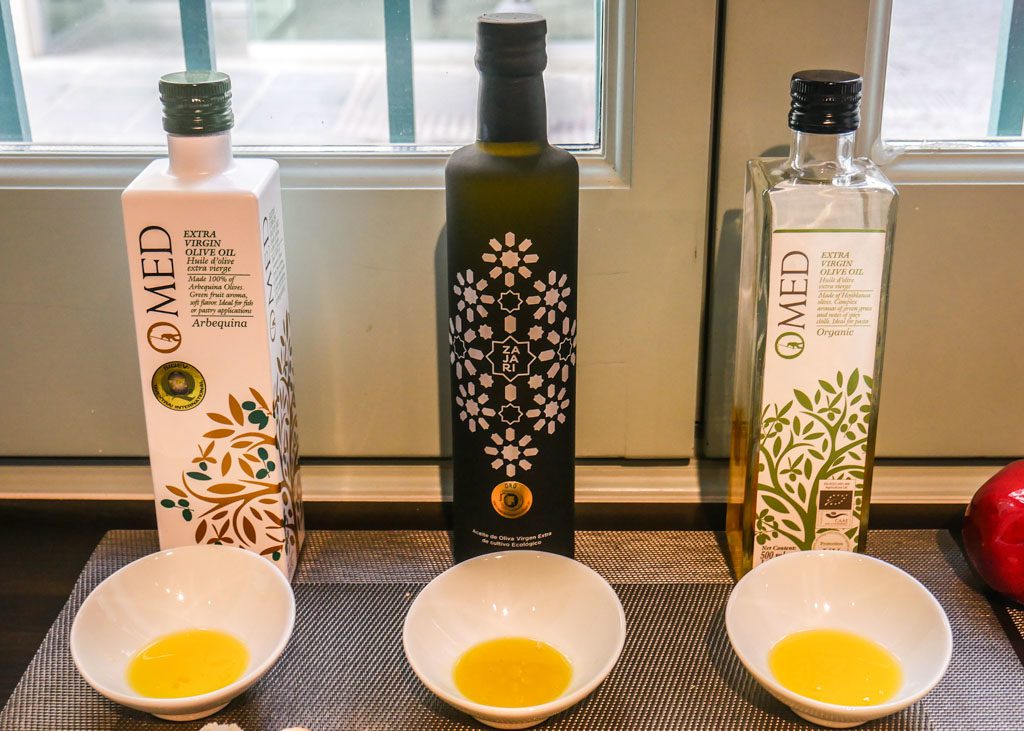 Olive oil is a super important part of almost every meal in Spain. The 3 olive oils that we were served were all different - ranging from light to more full bodied. It was interesting to hear about the differences and sample them for ourselves.
I'm a huge cheese fan so I loved sampling the earthy and flavorful cured cheese.
And then we finished off by trying 4 unique chocolates - ranging from white to dark, salted to fruity. They were delicious.
I also loved perusing the interesting selection of pickled vegetables, craft beers, and wines. If I wasn't on such a long and fast moving trip in Spain, I definitely would have stocked up on things. This would be a great place to pick up gifts or food souvenirs to bring home.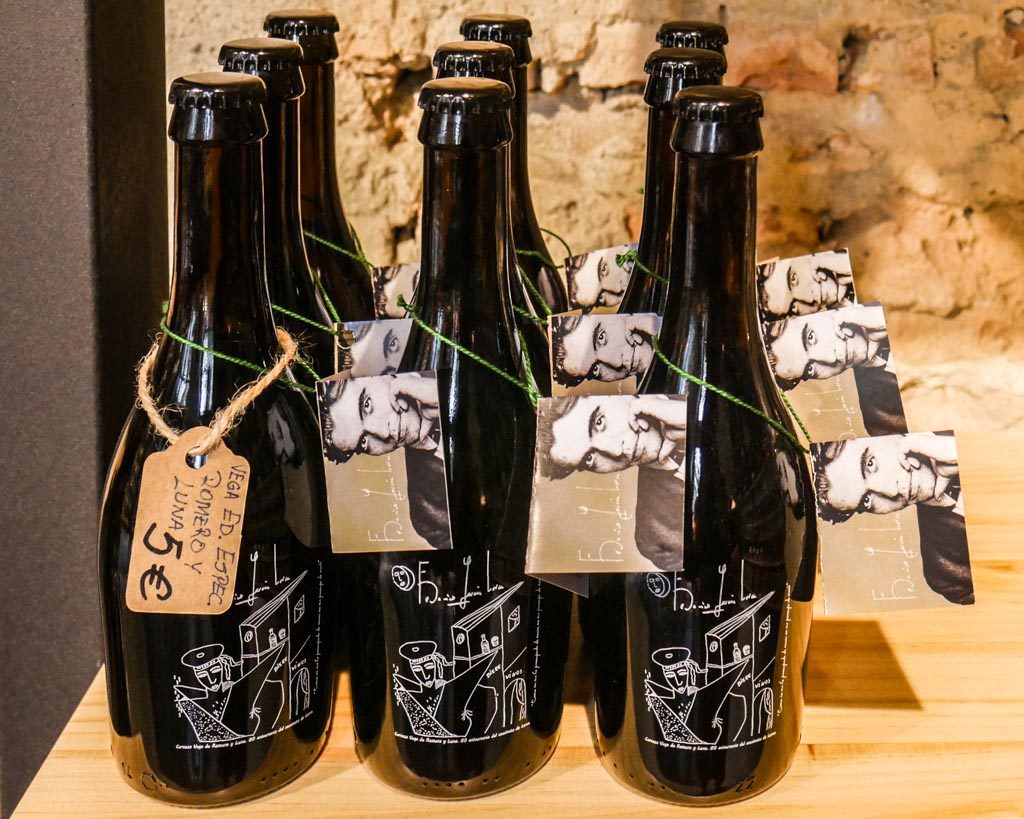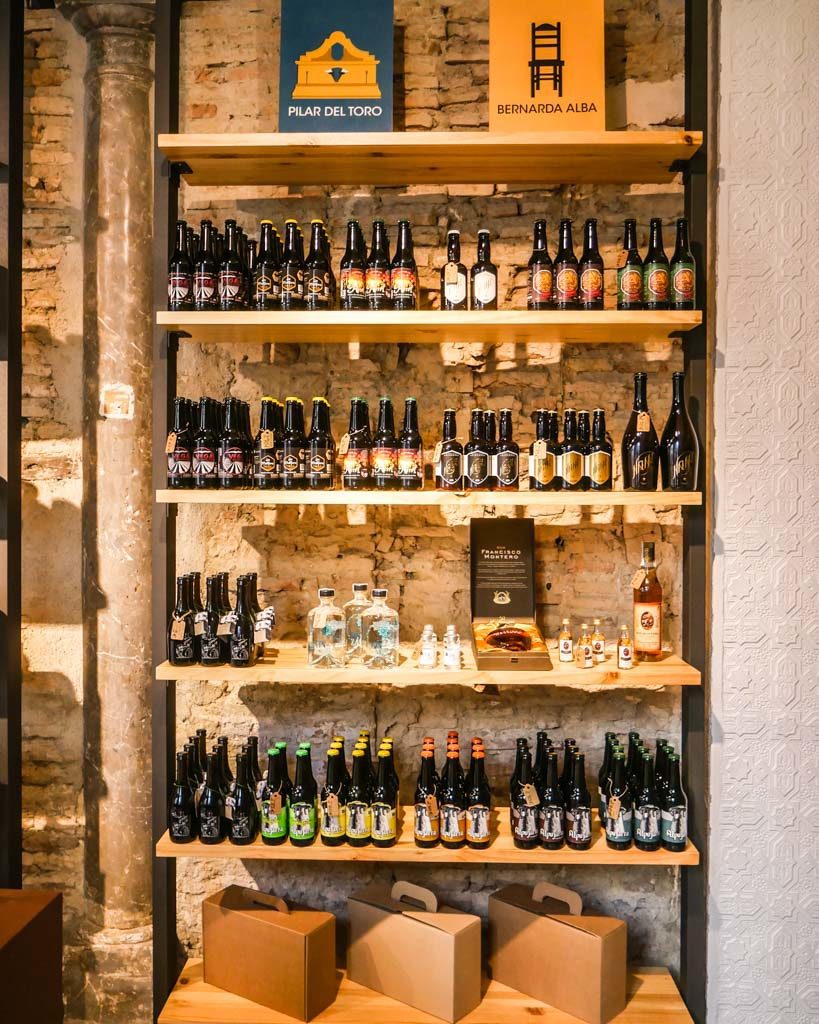 Unexpected Stop: Fruit Stand to Try Chirimoya Fruit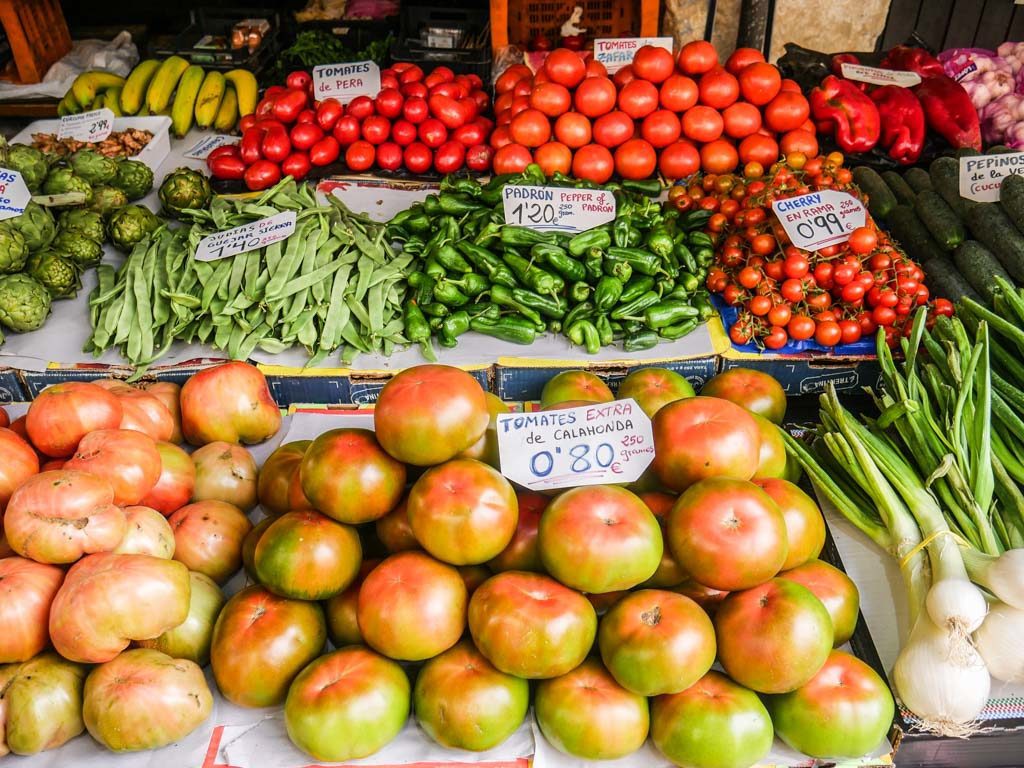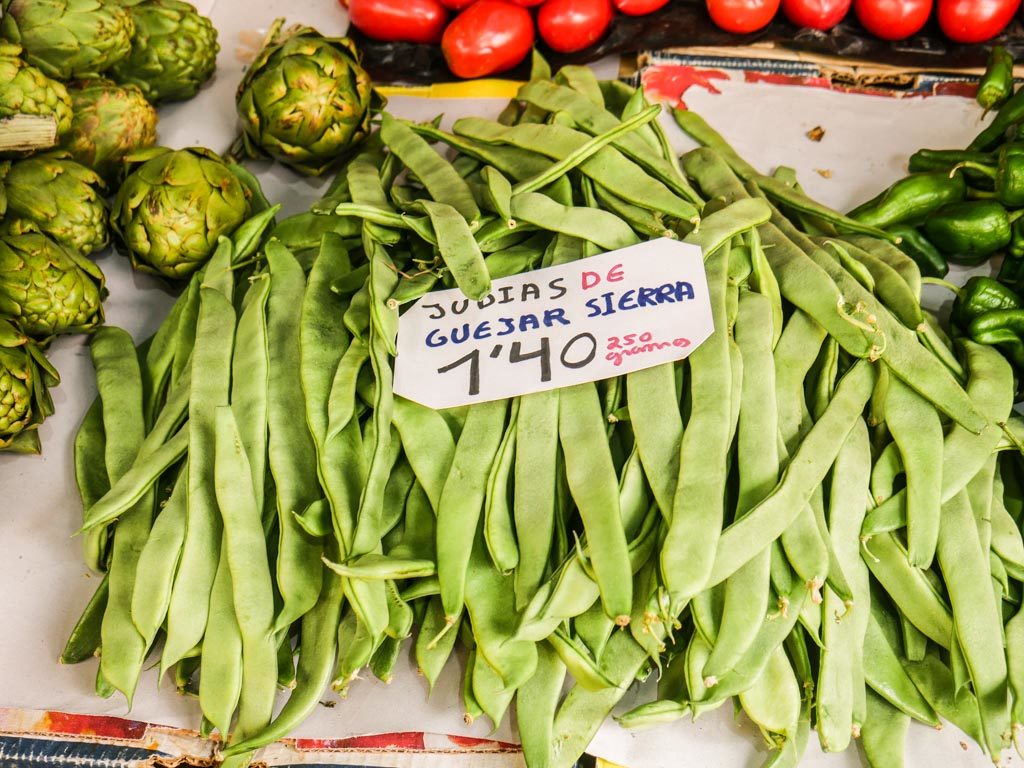 The next stop was an improvised stop, due to our conversation about chirimoya with the tour guide, Molly. Chirimoya is a local fruit that I had never heard of, but is often called "custard apple" in English. She explained that it had a scaley skin, and soft white fruit inside that was dotted with big black seeds.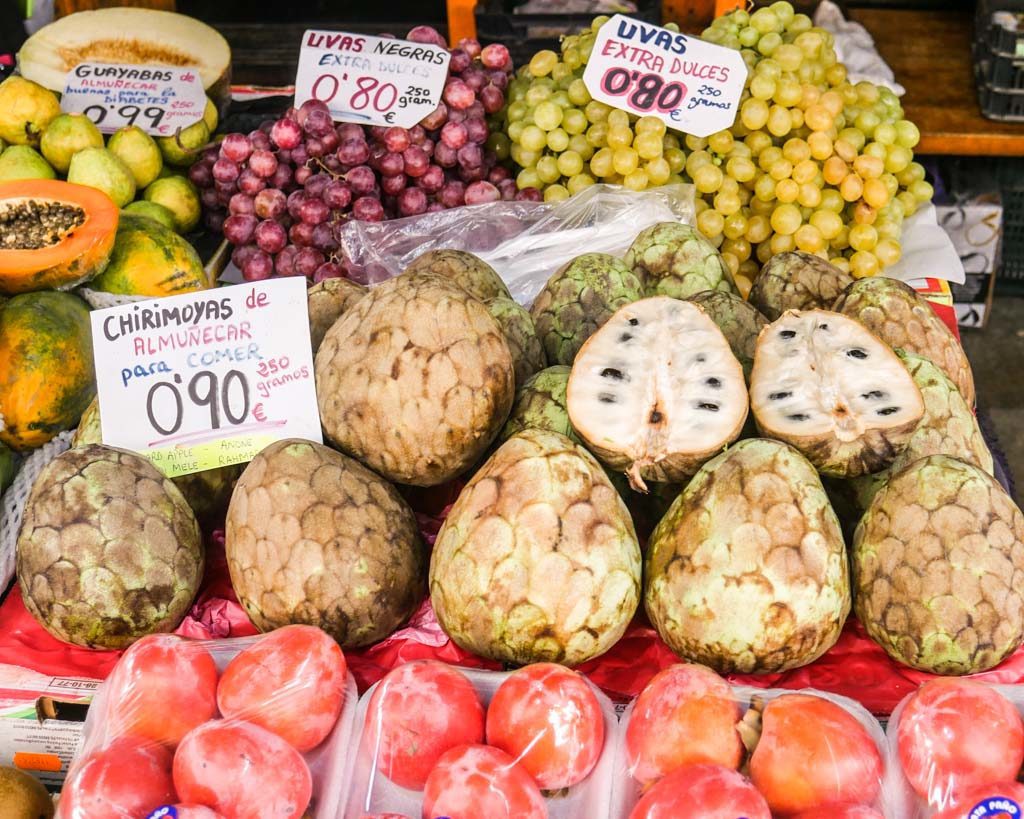 So when we passed a fresh produce stand, Molly stopped and showed us the fruit. She then purchased one, cut it open, and gave us all a piece to sample. It was really good and unique! And such a cool way to circle back to something we had been talking about earlier to give us a better understanding.
Visiting One of the Oldest Stores in Spain: Granada Food Tour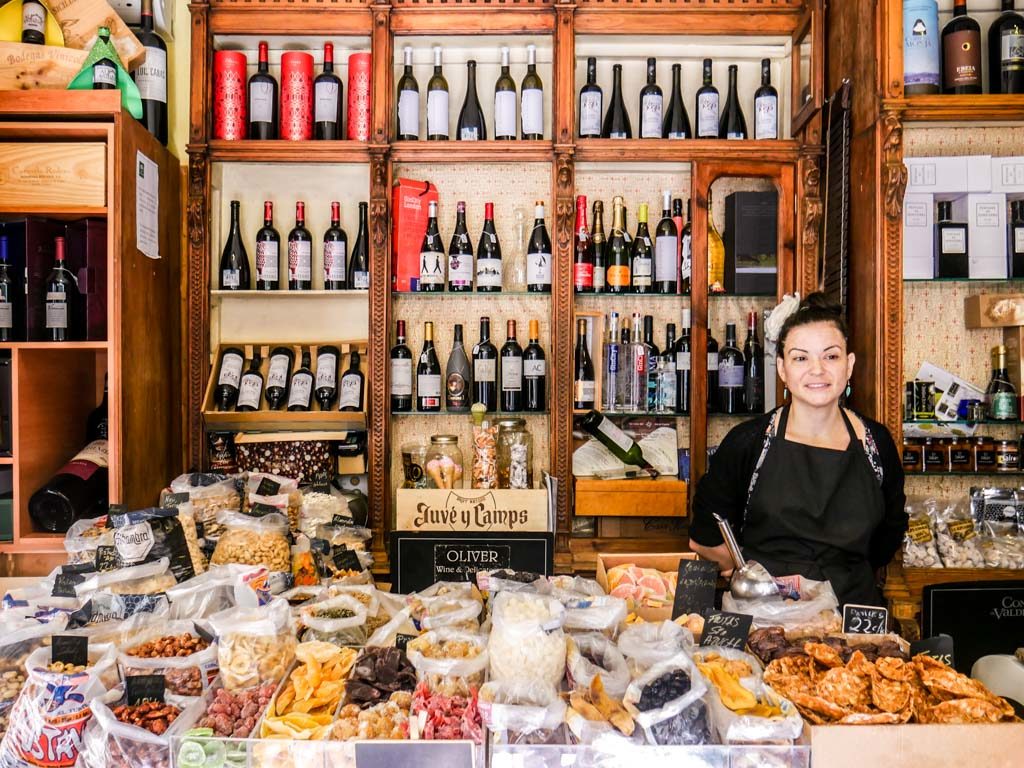 Next we stopped in to one of the oldest stores in ALL of Spain, Oliver. It used to a grocery store with a bit of everything, as well as specialty imported items like sugar and coffee. They now mainly sell wine and dried fruit and nuts.
Molly explained to us that dried fruit and nuts are the main snack for Spaniards. For example, they will snack on peanuts, etc while watching tv at night. This was an interesting tidbit of info I wouldn't have learned otherwise.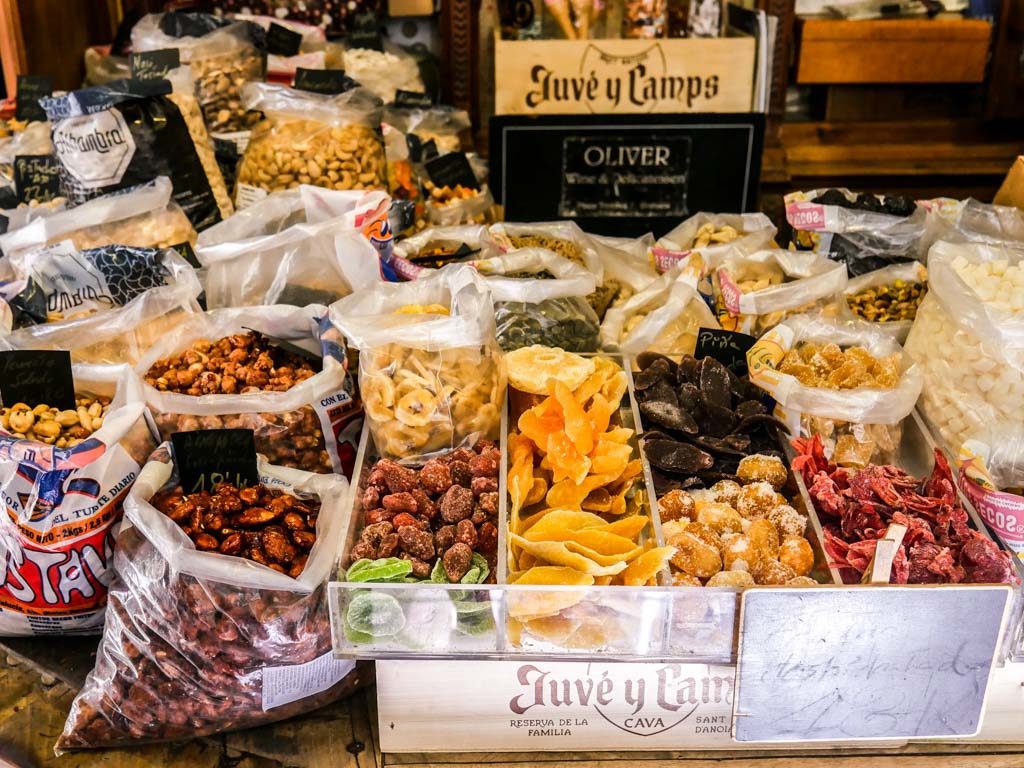 We sampled a few different types of peanuts - from toasted to carmelized.
Best Tapa of 2017 at La Milagrosa: Granada Food Tour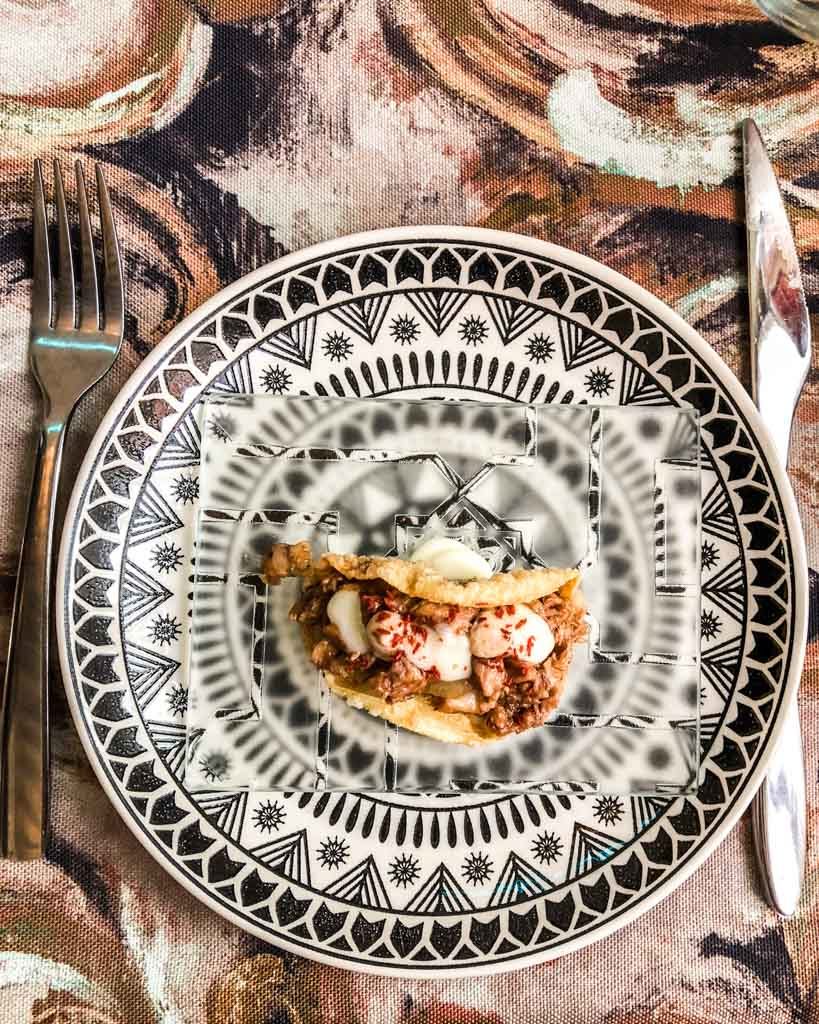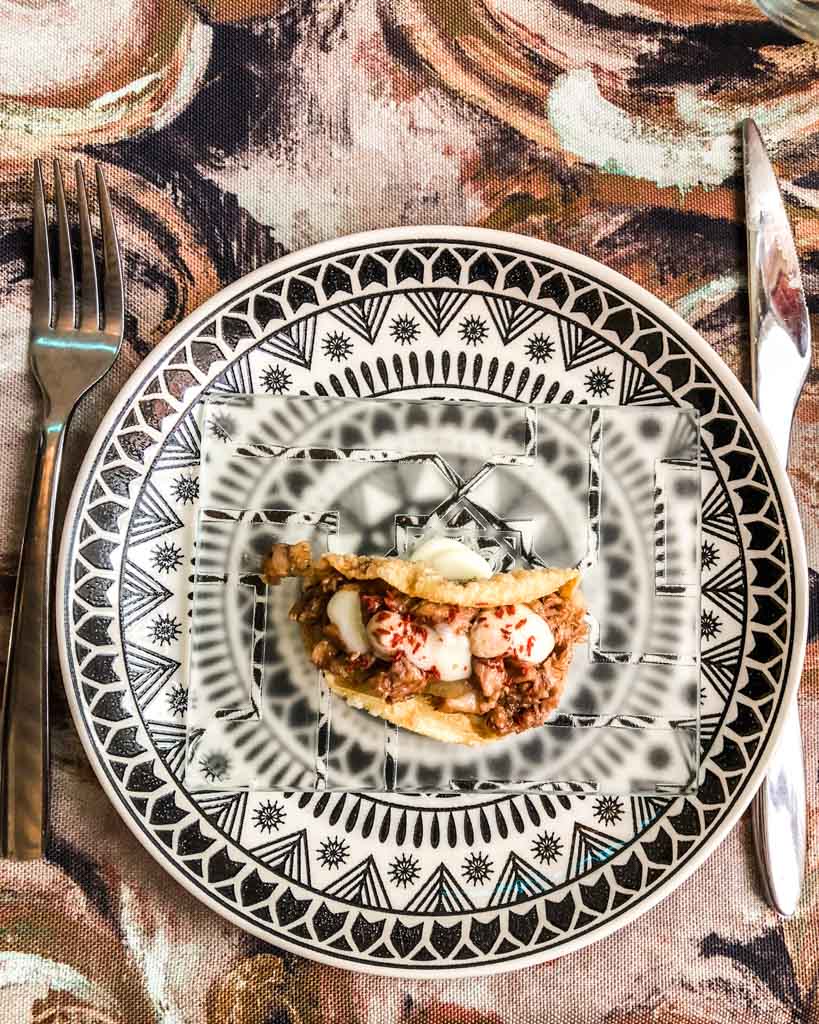 Next we stopped to sit down at a cute restaurant called La Milagrosa. Molly explained to us that the chef, Nicolás Chica, won the best tapa of 2017 competition, and that we would be trying his famous tapa!
But first we started with a croquete, a very popular style of tapa in Spain. I paired this with some refreshing rosé.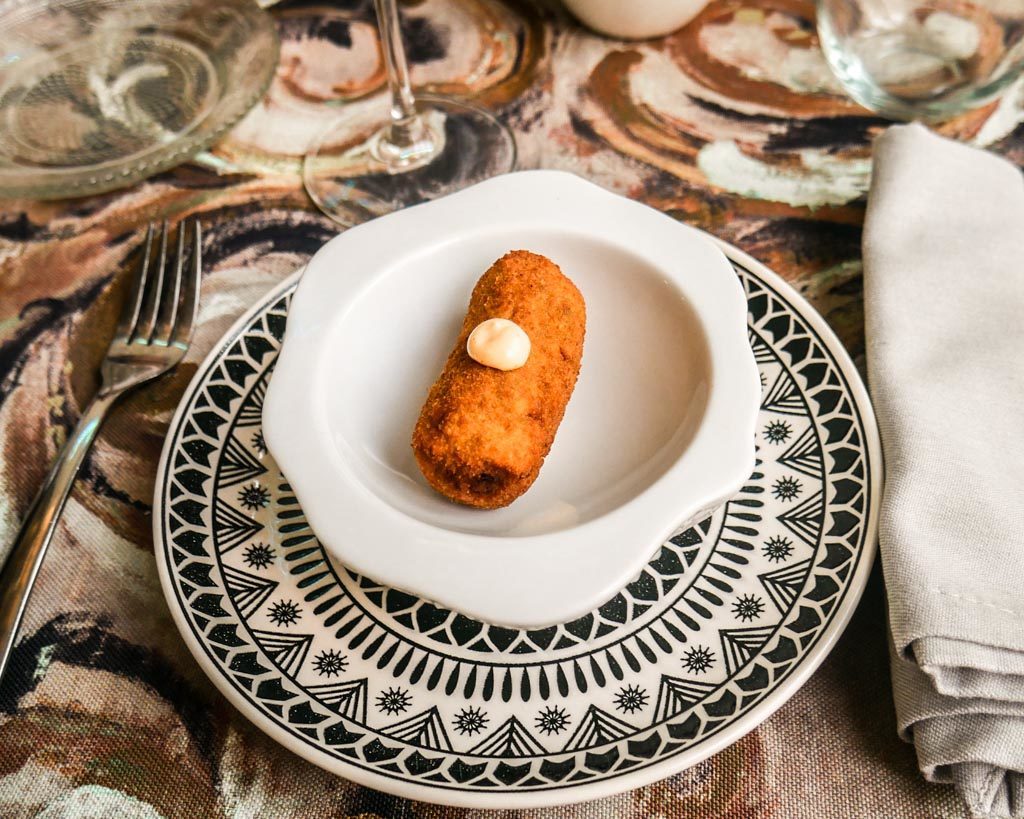 Then we were served the winning tapa. The ingredients are all 100% sourced from Granada: lamb from the Sierra Nevada cooked at a low temperature, cream cheese, air from the cheese making process (what??) infused in, dehydrated tomato, and crumbs of extra virgen olive oil.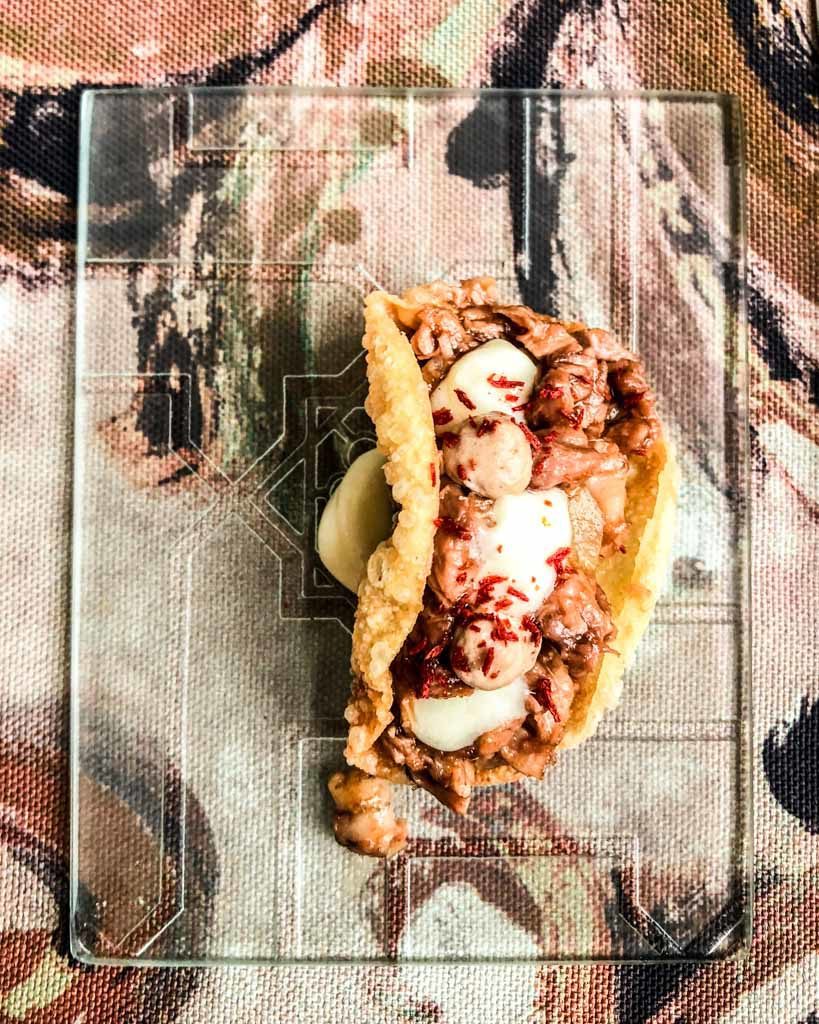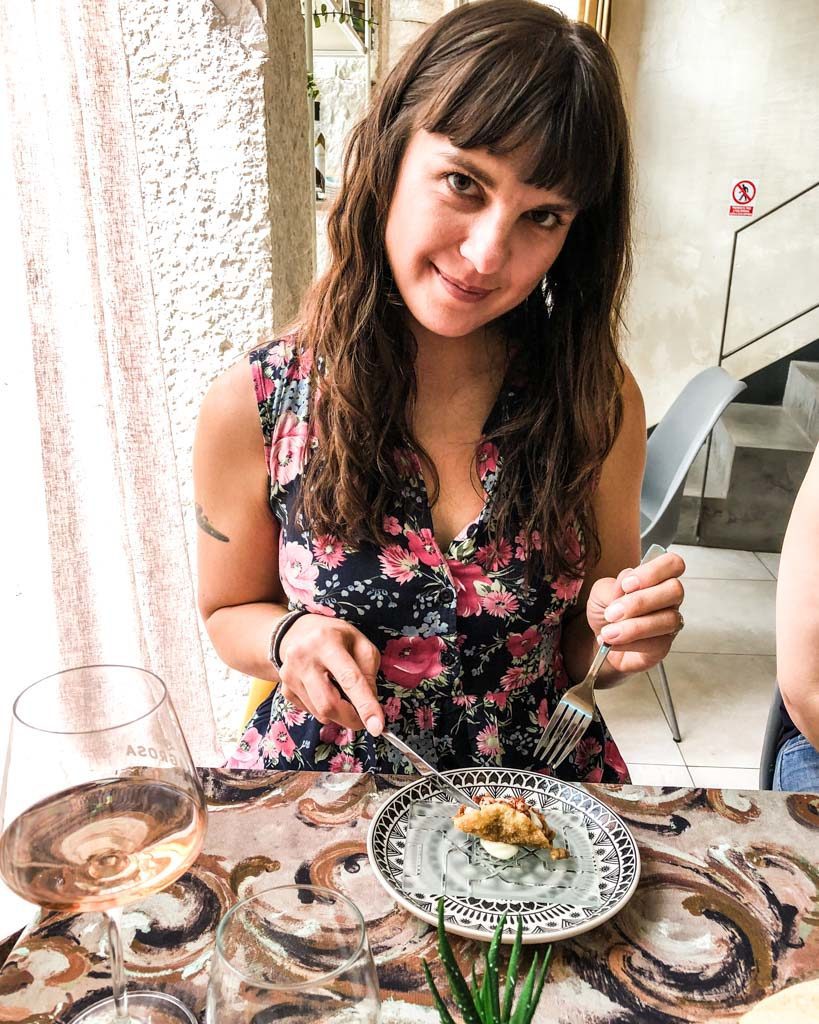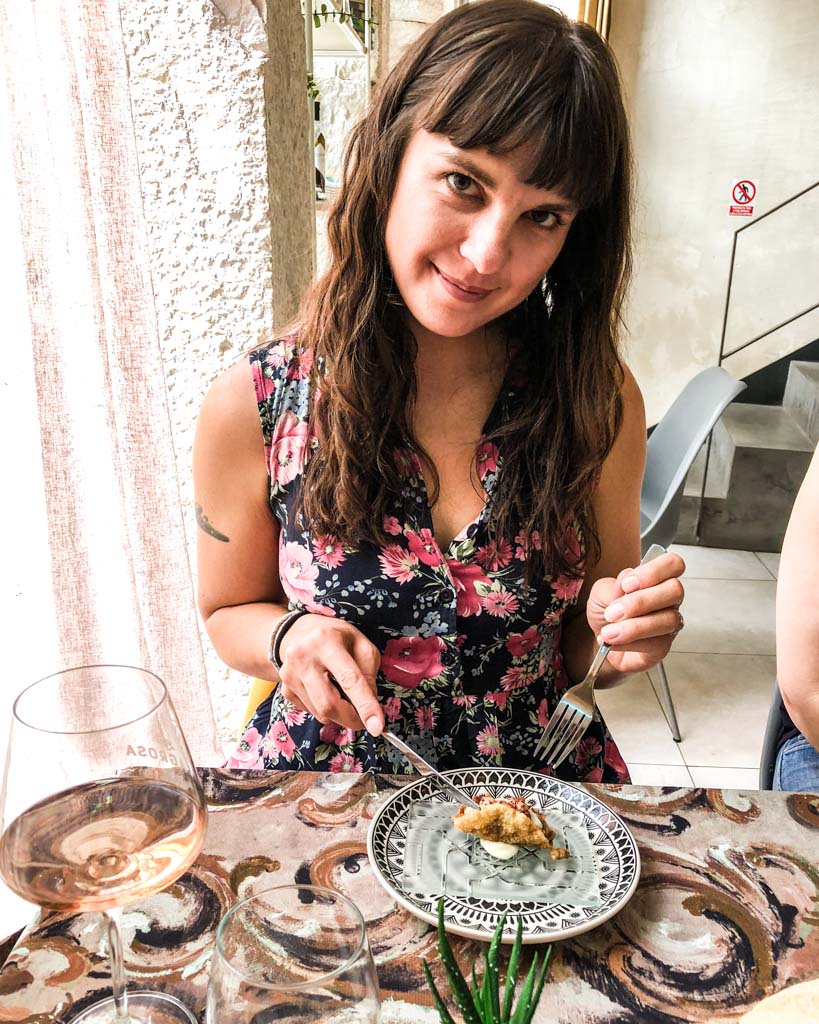 The tapa resembled a gourmet taco a bit in presentation. The taste was delicious - crunchy, rich and flavorful.
Iberica Jamon Shop: Granada Food Tour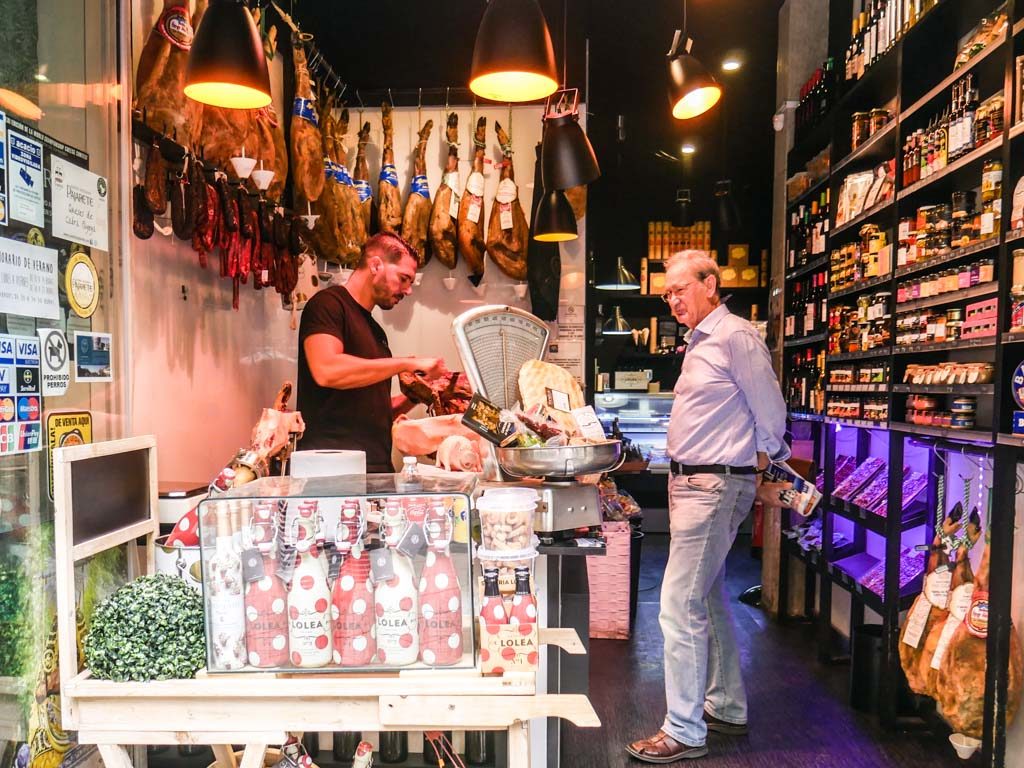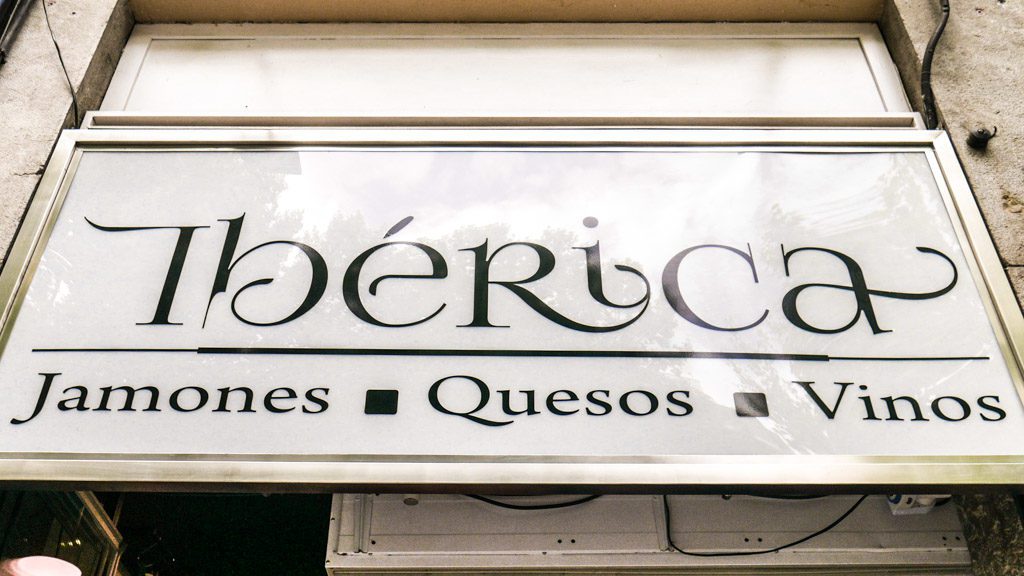 Our second to last stop was at the jamon iberico shop, Iberica. This tiny shop was packed with delicious things to see and taste.
Jamon iberico is one of the most important food products in all of Spain. You will see it served everywhere and will also see the hanging legs of cured ham in grocery stores, bodegas, at the airport, or almost anywhere!
Since this is such an important part of the culture, we were excited to learn the history and differences in types.
The shop employs an expert jamon slicer, Ivan, who knows how to perfectly carve the ham into very thin slices of charcuterie. Ivan, along with our guide, Molly, gave us the rundown on the types of iberico ham.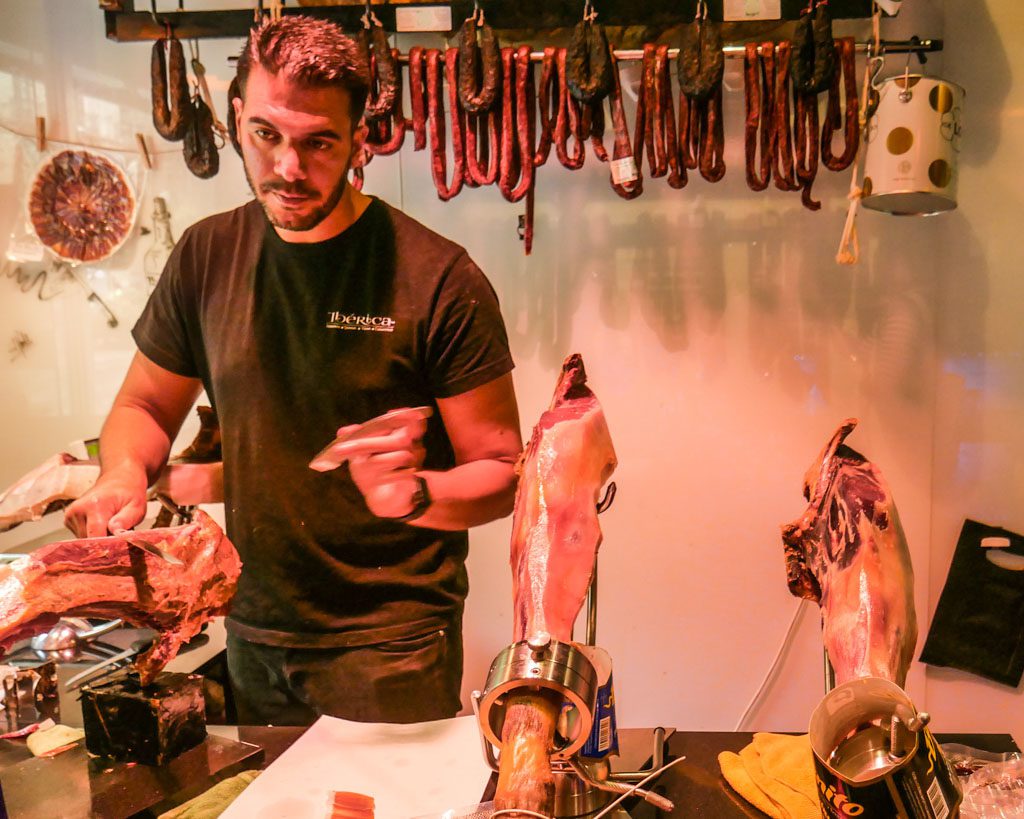 There are several types of pigs that can be used to make this cured ham, but the most delicious and best type is the black hooved, Iberian ham. I think this is why all the hanging legs of ham leave the hoof on - so you can easily see what type of pig it is.
Other factors that affect the quality and deliciousness of the jamon iberico are the number of months it's cured (24-36 months are best), and what the pigs are fed (acorns make the most delicious meat).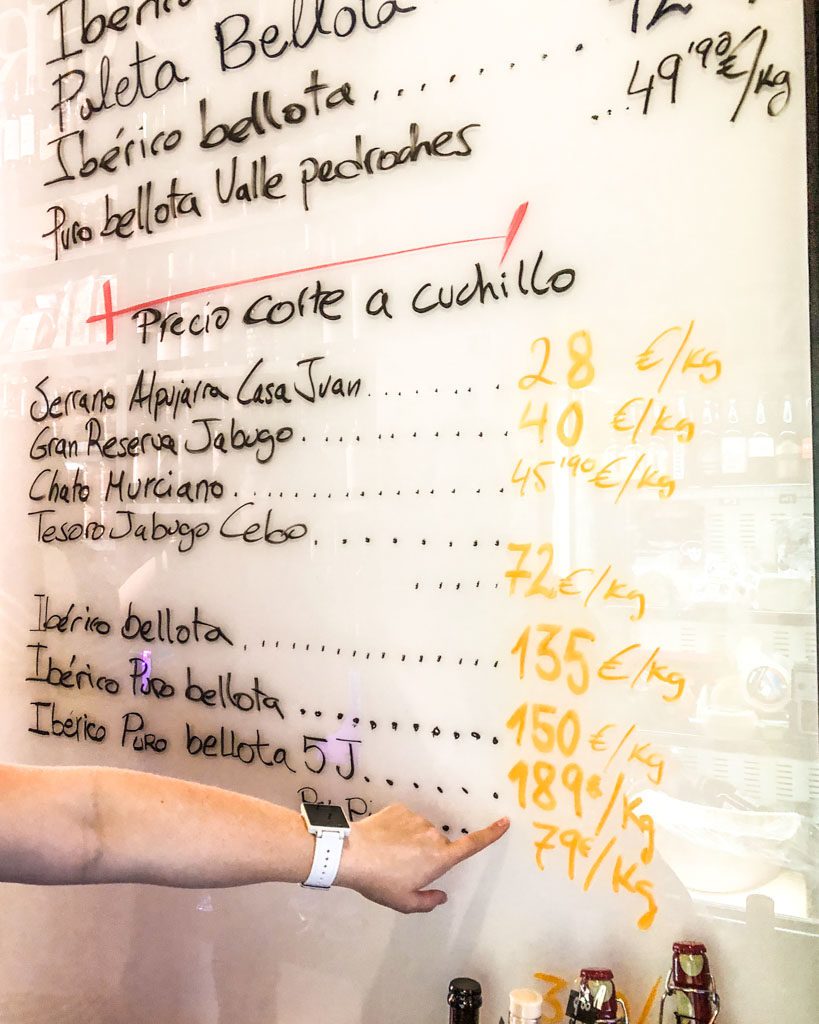 We tried 3 different types ranging from good to amazing. It was interesting to try the varieties and understand how the above factors change the flavor.
We were given a small glass of manzanilla to enjoy with the jamon. This was a revelation to me! I don't know if I've ever had sherry, but I fell in love with this particular kind.
Manzanilla is a wine that has been fortified (or distilled). This gives it a bit of a higher alcohol content but also a very different flavor. I could have sworn I was drinking some kind of apple cider when I first tasted it. For the rest of my time in Spain I hunted down manzanilla here and there. If I hadn't had it on this food tour and learned about it, I don't think I would have ever known about it!
Chikito: Our Final Stop on the Granada Food Tour
Our final stop on the food tour was a popular restaurant with locals - Chikito. We sat outside in their covered seating area in a park across from the indoor restaurant.
Chikito was originally the Cafe Alameda, opened in 1909 and was a famous place for literary figures to hang out, including one of the most famous Spanish poets, Federico García Lorca.
It's now owned by a famous retired futbol player,Luis Oruezábal. They serve typical and traditional food from the region.
Our first dish was a delicious plate of fresh cod, oranges, onion, and pomegranate. This cold dish was presented so beautifully that I almost didn't want to eat it! It also won the best tapa award in Granada a few years back. The flavor was delicious - some of the freshest fish I've ever had.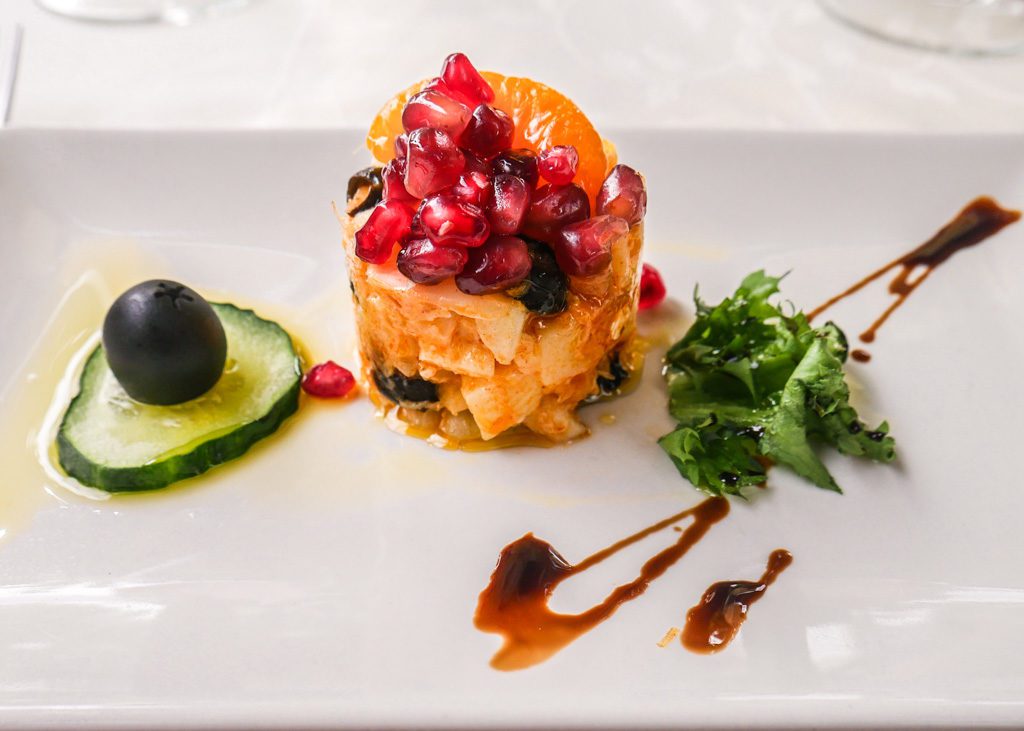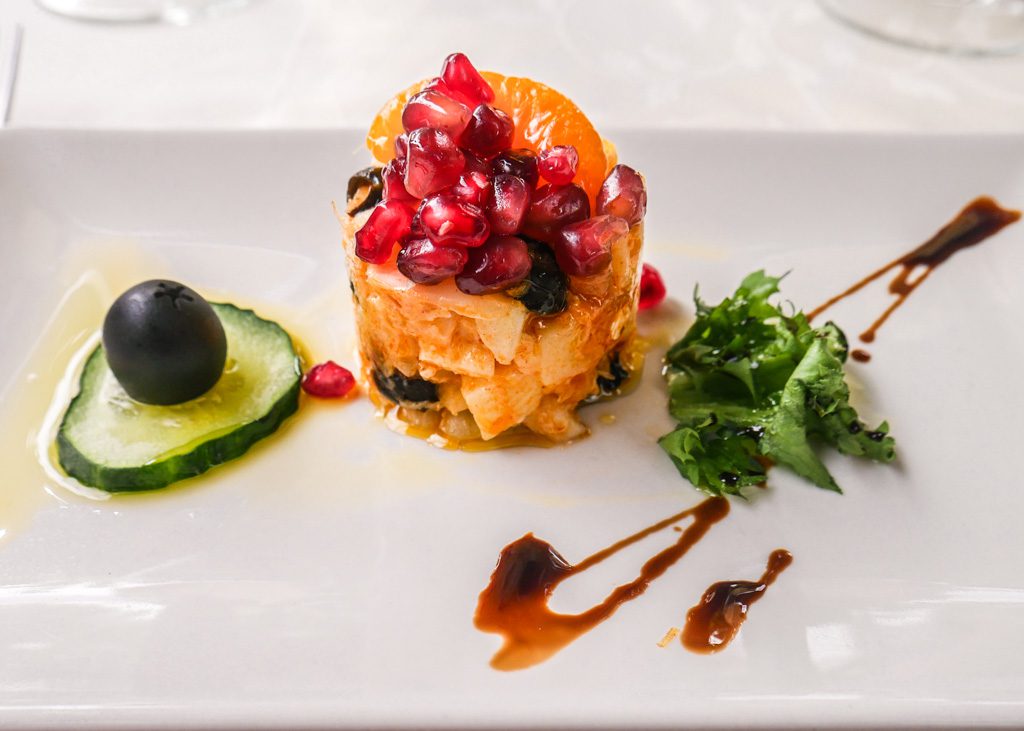 The second dish was a stew of asparagus in a delicious sauce with ham and almonds.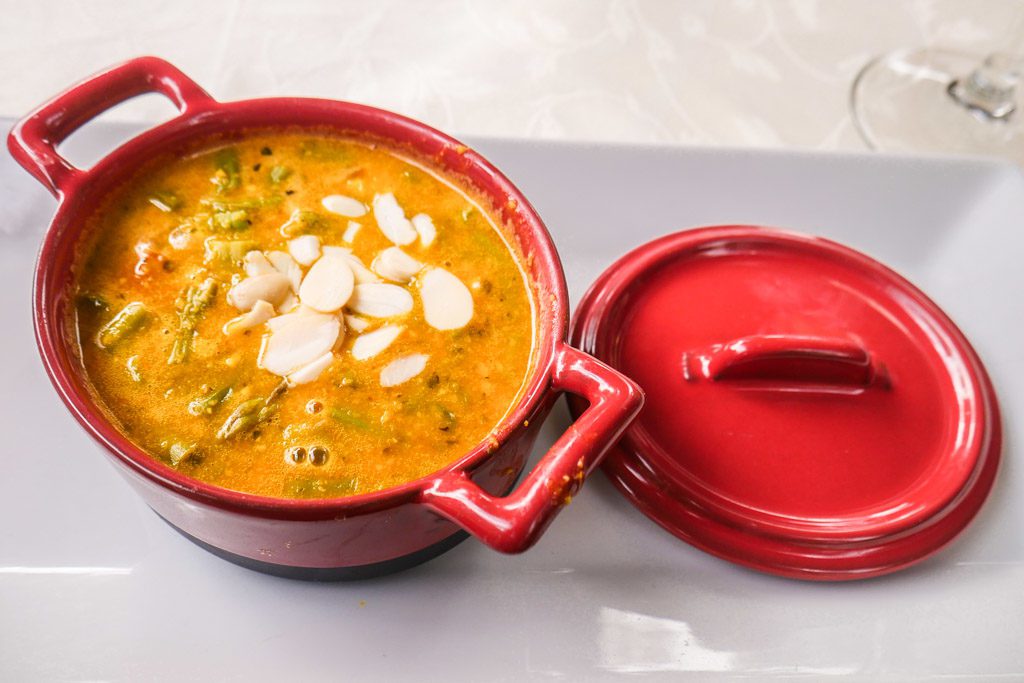 The final dish was our dessert and had an interesting history behind it. It's called Piononos and was created in honor of the visiting pope in the 1800s. The name literally means, 9th pope. The ironic thing is that the recipe was adapted from a traditional Arabic dish.
Piononos are a sponge cake with a sweet filling that is rolled up and sliced. There is then a sweet egg yoke and cream on top, and it's sprinkled in cinnamon. It was really delicious and very interesting to learn about!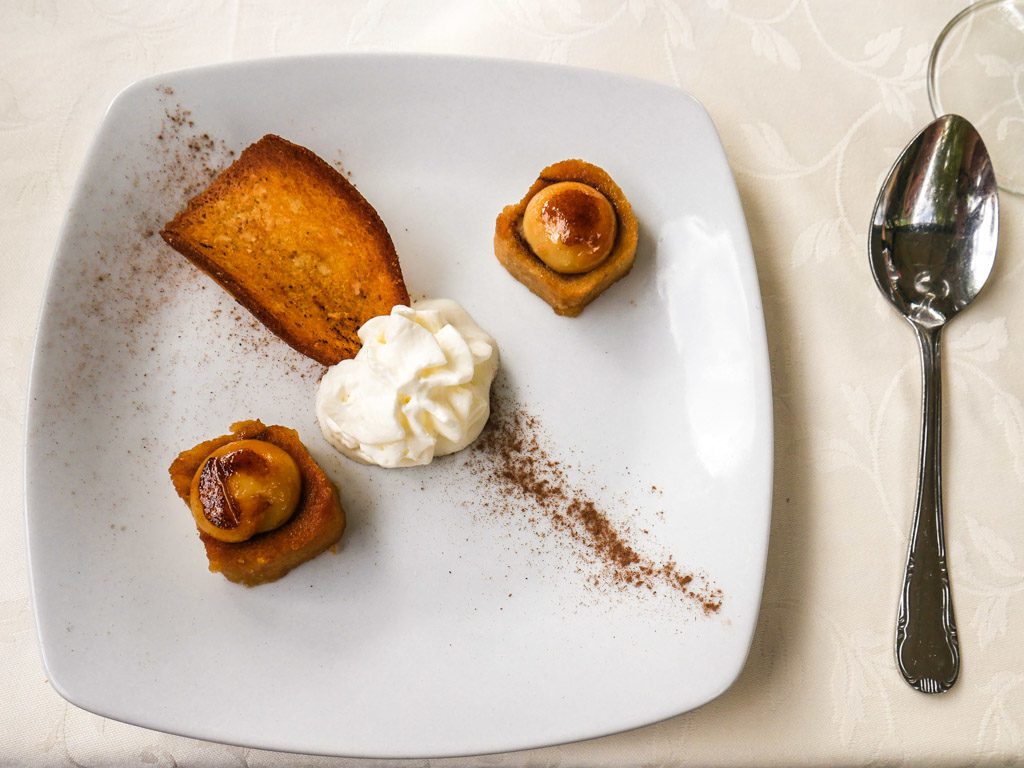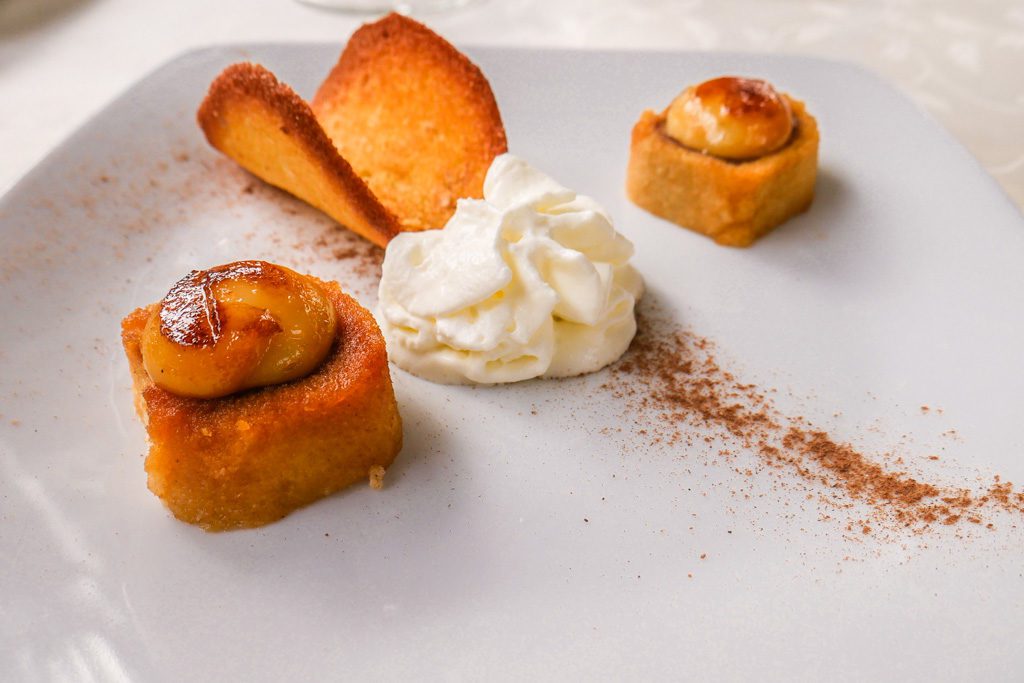 Final Thoughts: Granada Food Tour with Spain Food Sherpas
I loved our Granada food tour with Spain Food Sherpas! I learned so many interesting tidbits, as well as overarching history or themes regarding food, that I never would have learned otherwise. Throughout my next 3 weeks in Spain, I would remember something I learned on the tour and therefore have a better understanding of what I was experiencing.
Molly, our guide, was a amazing. She was so friendly and great to spend time with, it felt like we had made a new friend!
I also loved that the tour felt personal. Molly would explain anything we had a question about, and then go deeper and sometimes improvise the tour so that we could learn about something that interested us in particular.
The tour is well run, a good length of time, and allows you to experience strolling the pretty Centro as well.
Spain Food Sherpas started their food tours in Malaga, and then expanded to Granada. Next time I return to Spain, I definitely want to take their Malaga food tour!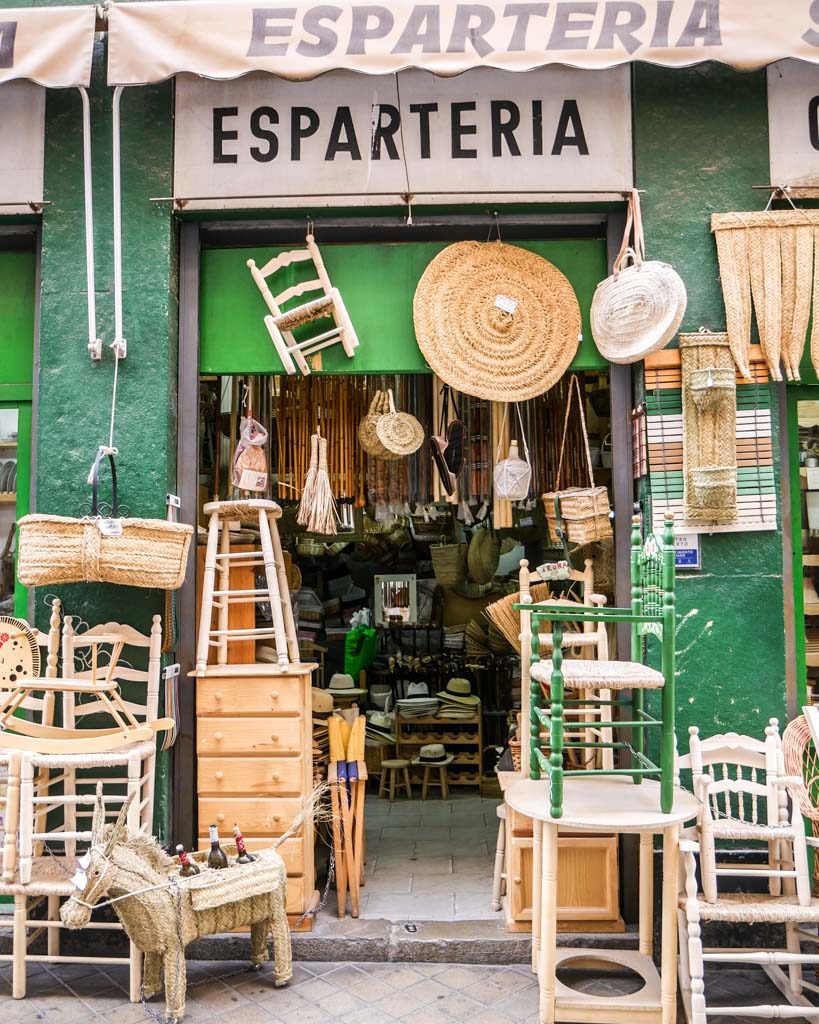 I'd highly recommend booking Spain Food Sherpas for your Granada food tour if you want to learn more about the culture, history, and amazing food of the Granada region of Spain!
And if you're looking for another great tour in Granada, check out the awesome hiking Sierra Nevada mountains tours with Sierra y Sol.
---
Tour Company: Spain Food Sherpas
Social Media: Facebook, Instagram, Twitter
Price: 65€ per adult for 3.5 hour Granada food tour. Includes all food and drink.
Contact: hello@spainfoodsherpas.com
Reservations: For Granada tours: https://www.spainfoodsherpas.com/granada/taste-of-granada-food-tour/
For Malaga tours: https://www.spainfoodsherpas.com/malaga-food-tours/
---
Disclosure: this post is written in partnership with Spain Food Sherpas. All views and opinions are my own, and I wouldn't recommend anything I didn't love!
---
Pin it for Later!