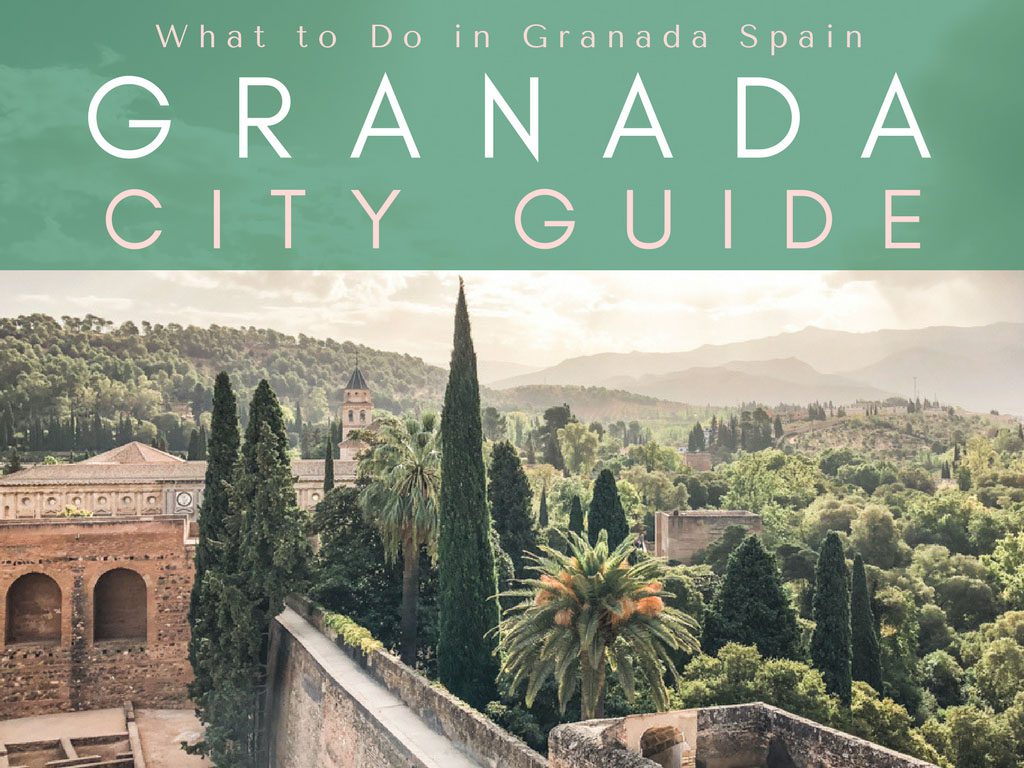 Do you ever just immediately fall in love with a city you visit? This is what happened to me when I visited Granada, Spain. I loved every minute of wandering this old city's winding streets. So I put together a Granada city guide, letting you know what to do in Granada - one of my new favorite cities in the world.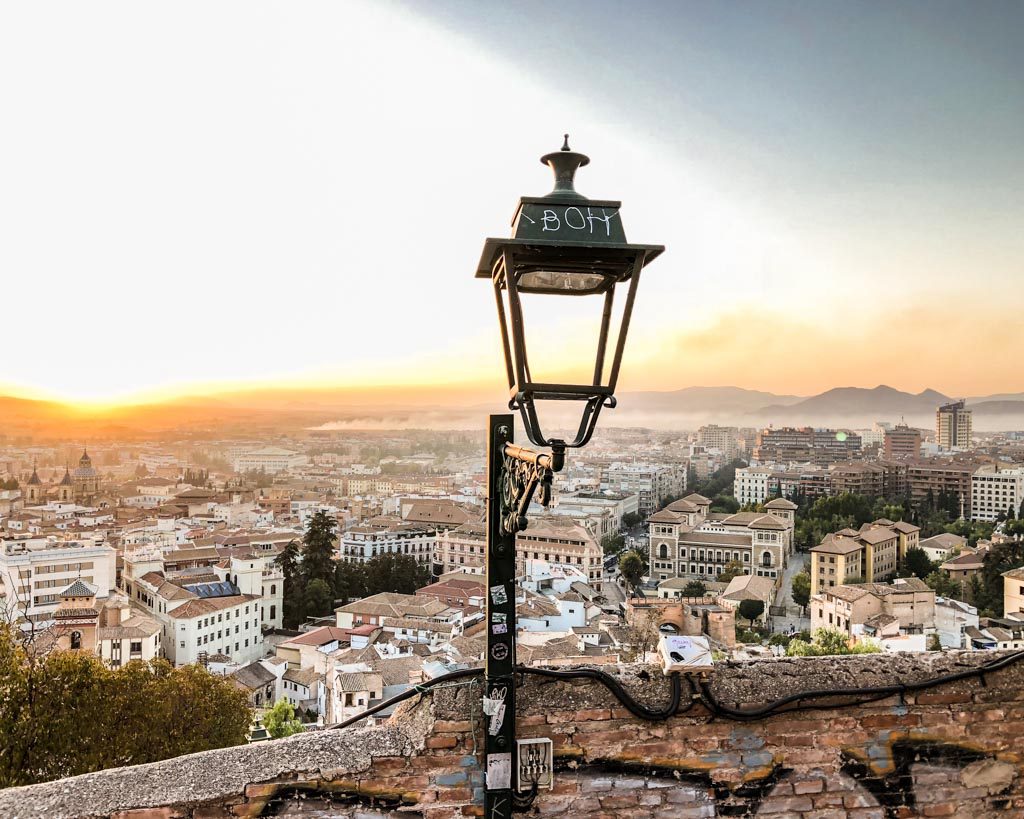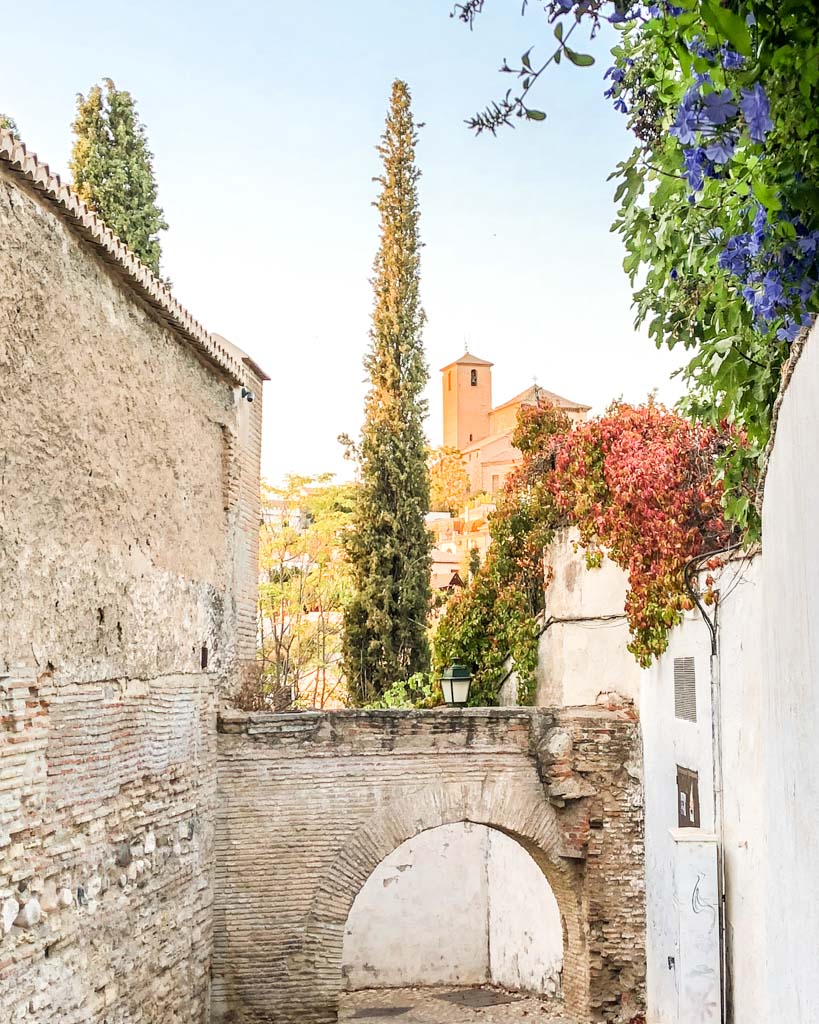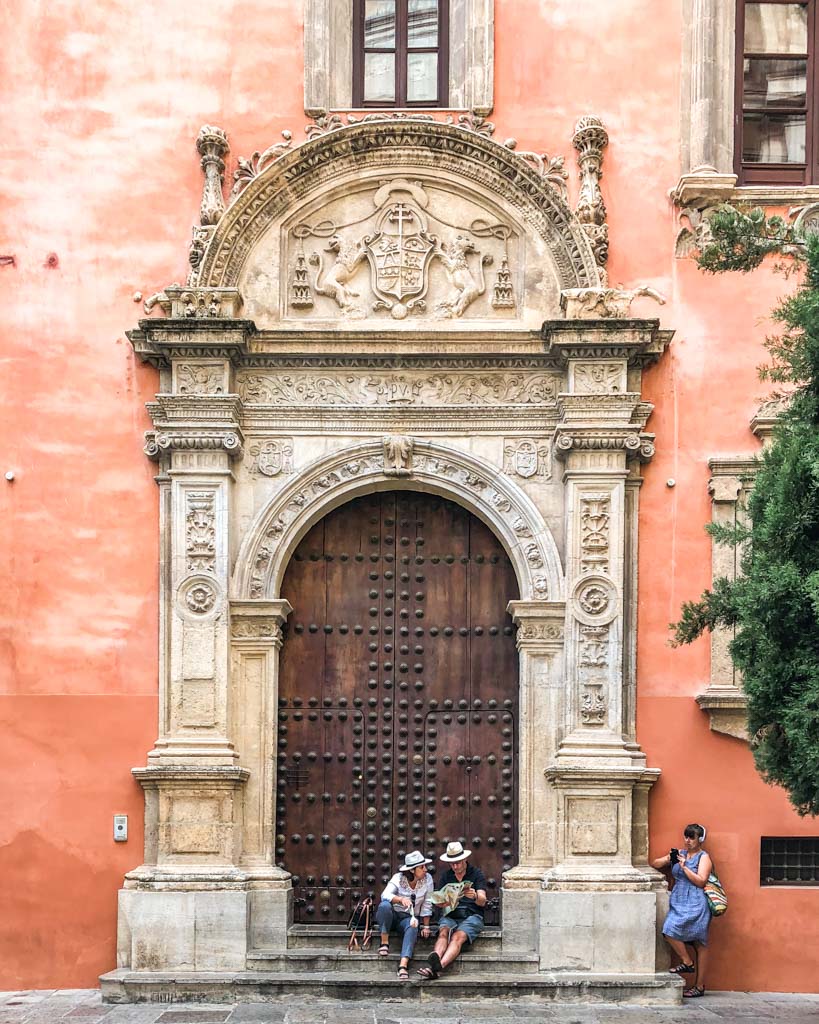 This gorgeous city is full of so much character, so much delicious (and free!) food, and tons of beautiful historic architecture.
Read on to find out what to do in Granada in my Granada city guide!
1) Visit the Alhambra: What to Do in Granada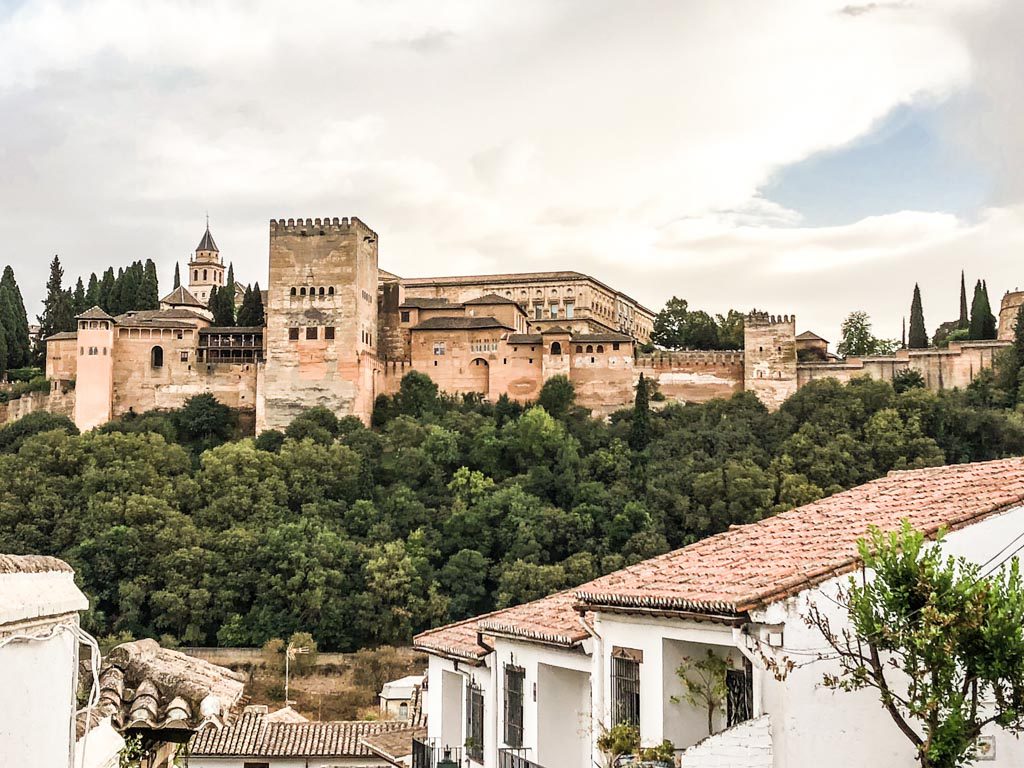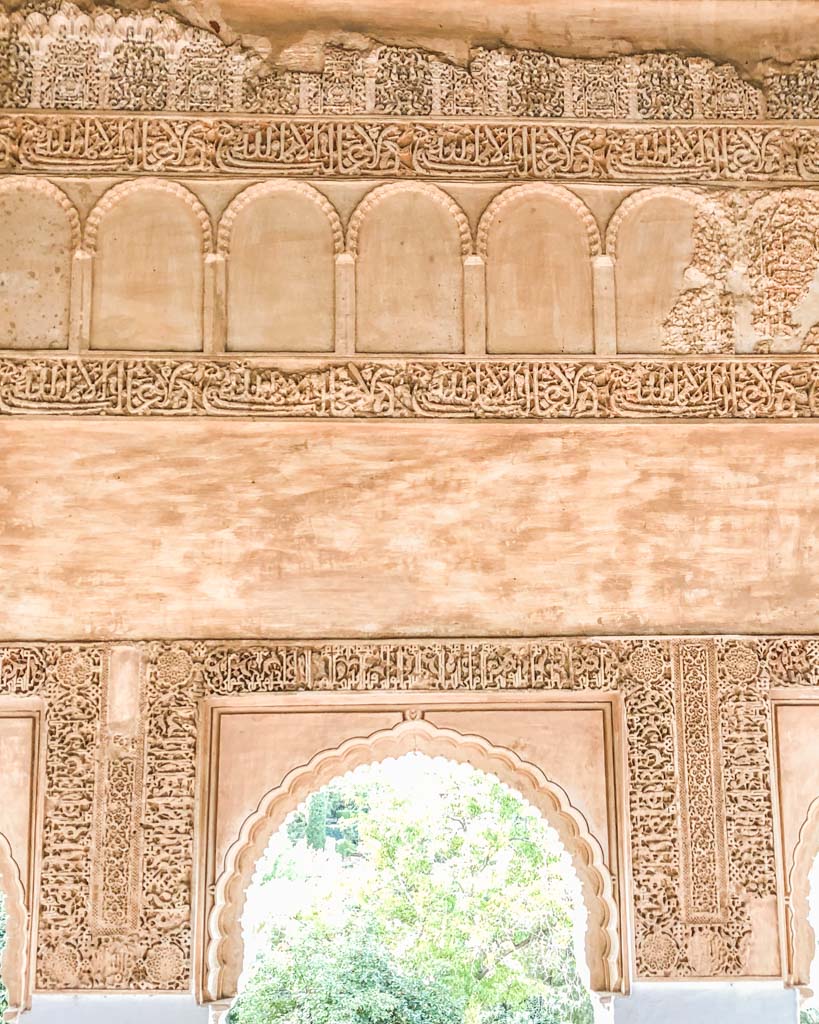 Anyone googling "what to do in Granada" will find the Alhambra first on the list of any Granada city guide. Visiting the Alhambra is an absolute must-do while in Granada. And here is my tip: Buy your tickets ahead of time! We read online that we shouldn't have any problem getting in if we arrived early the day of. This proved to be incorrect. We ALMOST didn't get to visit because it was already sold out.
So we went to a nearby cafe and got online searching for a way in. We discovered that tickets were totally sold out for the next month! Somehow my friend kept looking and when she selected "Gardens, Generalife, and Alcazaba" she found only 2 tickets available for that day and none for the rest of the month. So we quickly purchased them and were able to visit the whole site, except for the Nasrid Palace. Phew!
Important Tip: Learn from our mistake and buy your tickets as early as possible. You can purchase them here:
https://tickets.alhambra-patronato.es/en/
If the Nasrid Palace portion is sold out, don't worry - the Gardens, Generalife and Alcazaba are super impressive on their own!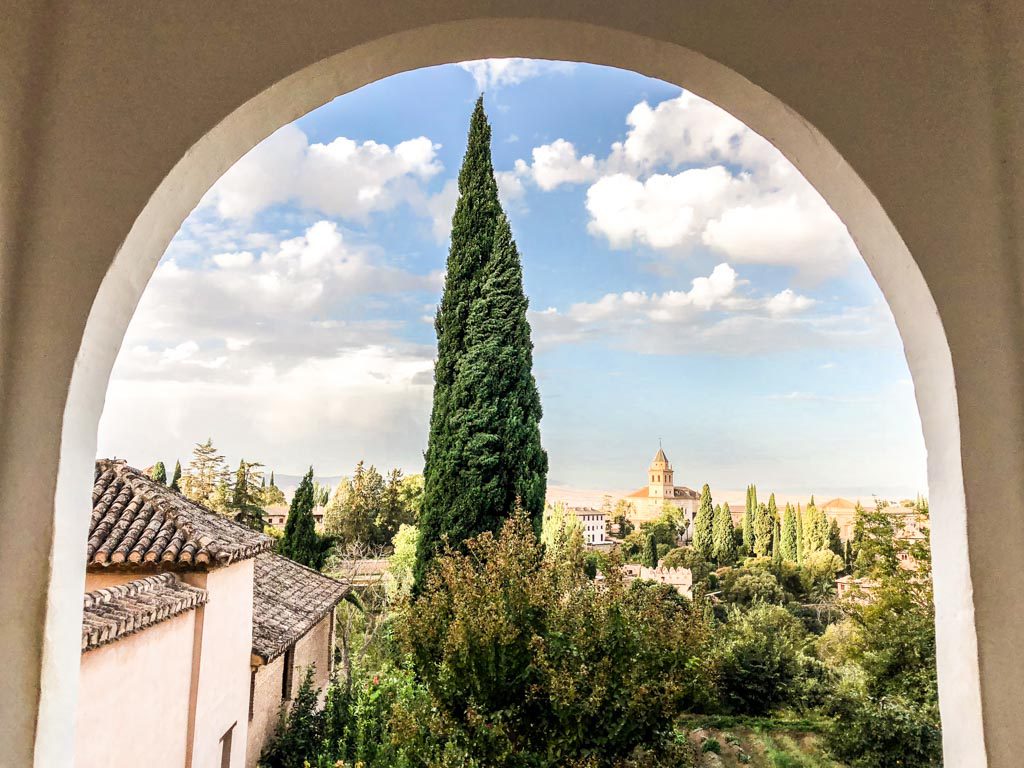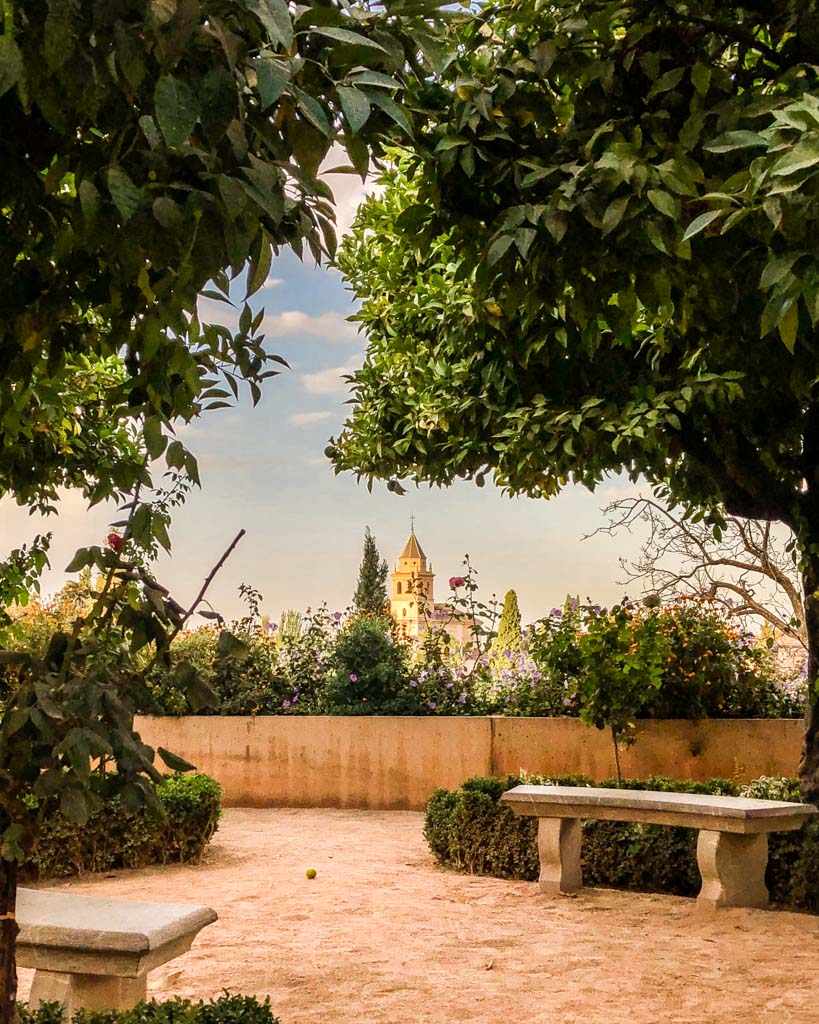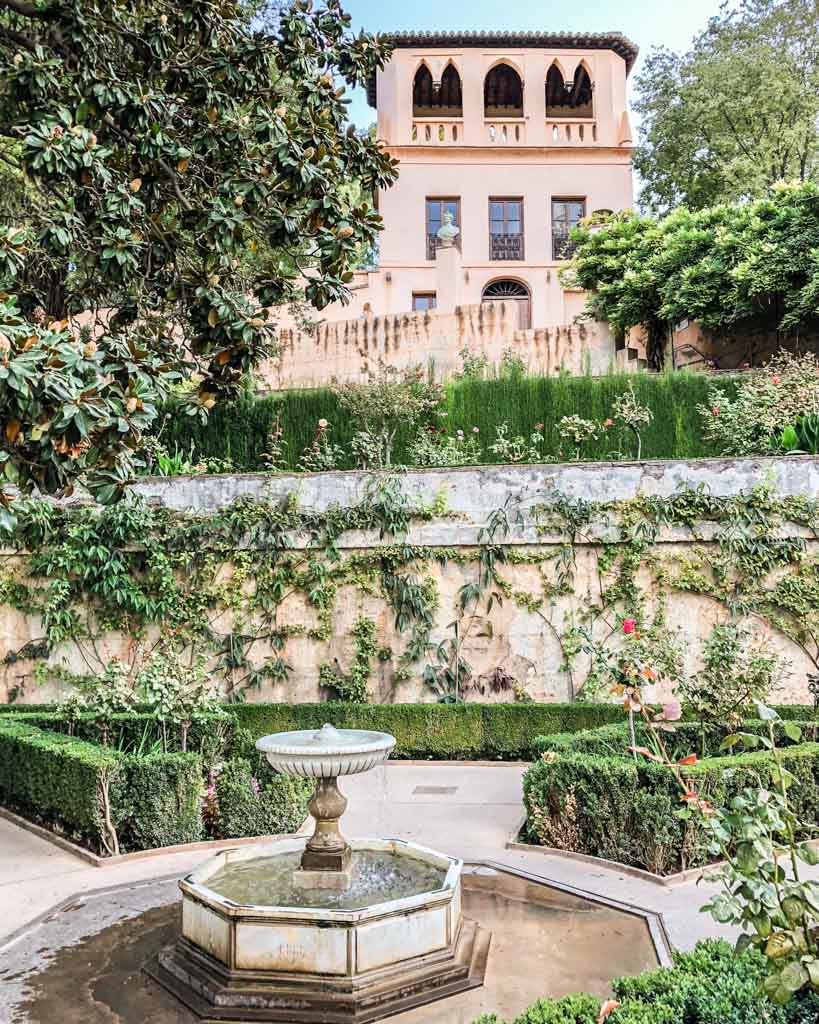 I still recommend going just as the Alhambra opens at 9am. The light will be lovely at this time of day (Since the sun usually doesn't rise until about 8am here), the site will be less crowded, and the weather will be less hot if you're visiting in Summer or Fall.
My favorite portion of the Alhambra was the Gardens. The beautifully manicured area was full of interesting shrub archways, gorgeous flowers, palm trees, and other greens.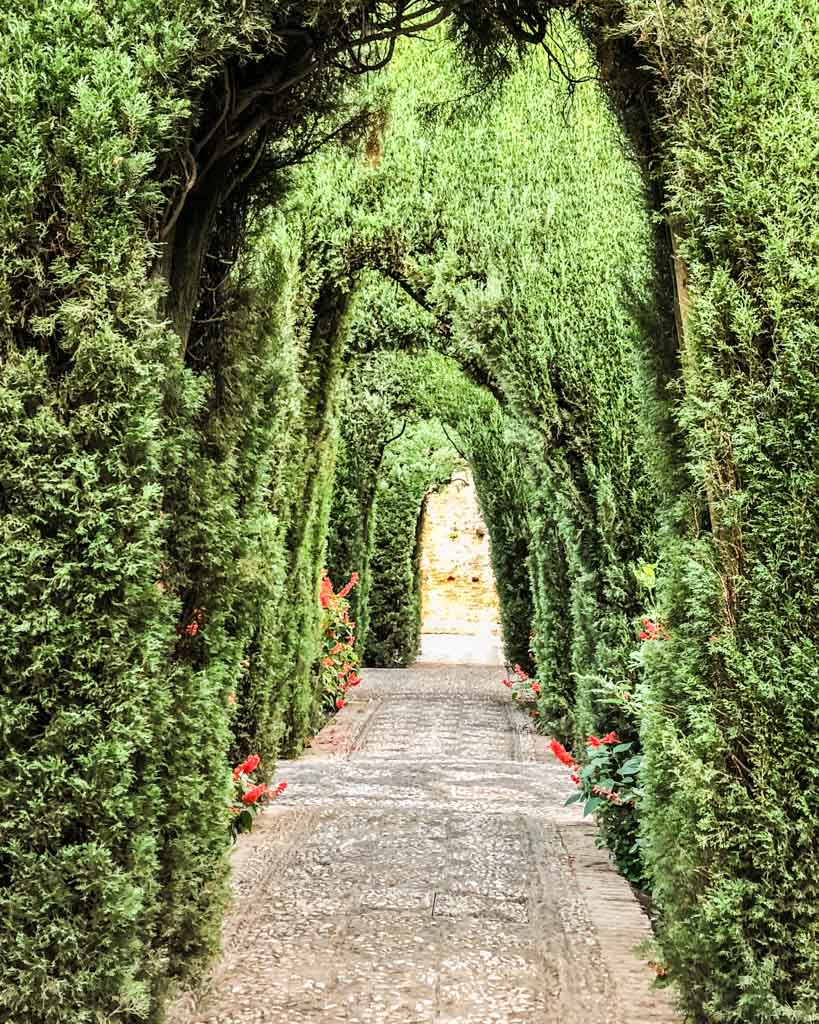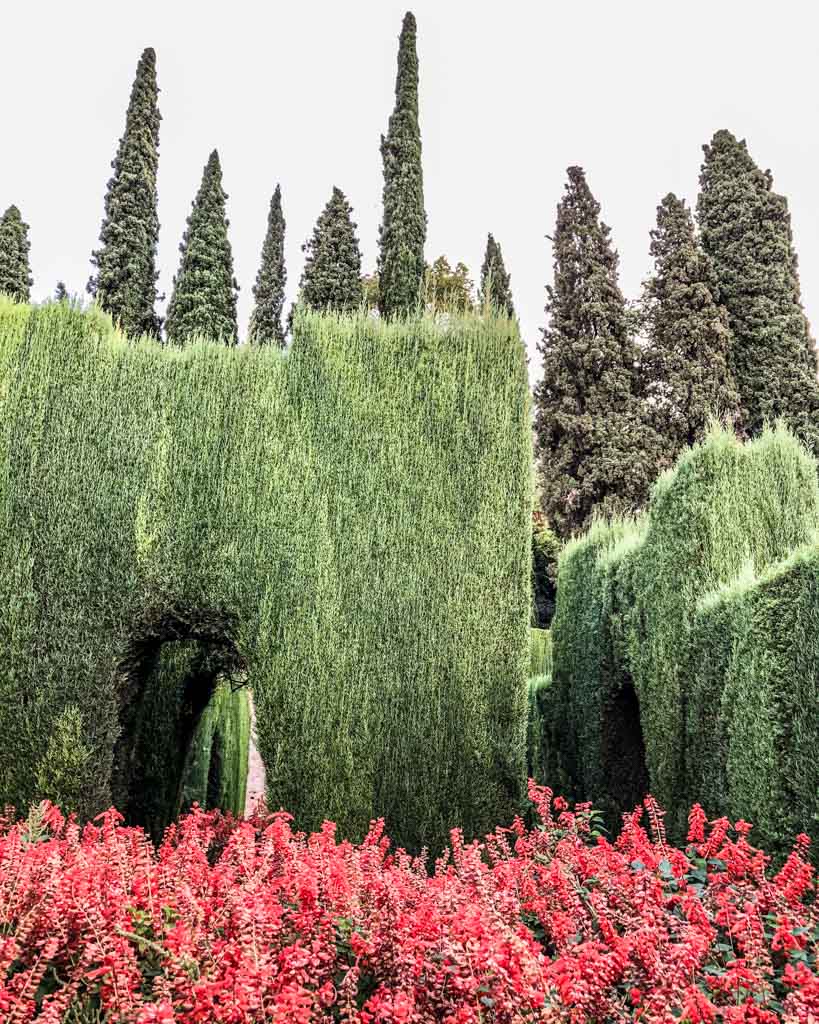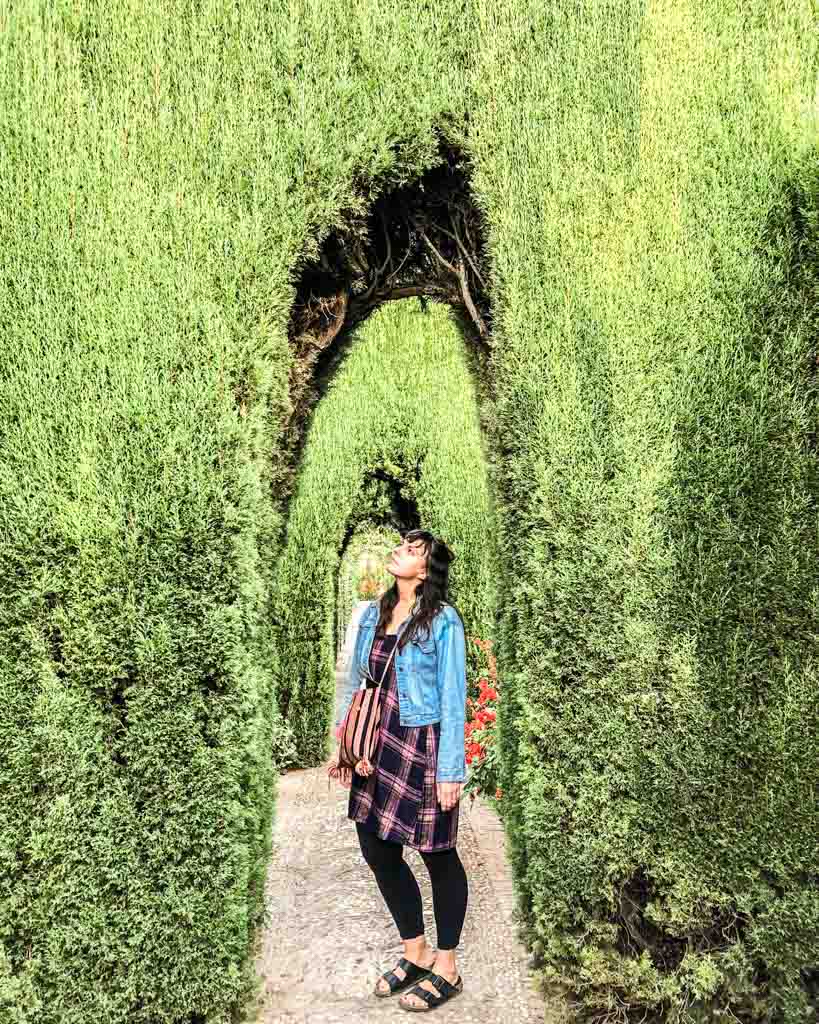 The gardens lead into the Generalife, or the King's gardens. This area is full of pretty fountains, archways, and more greenery. The Generalife is on a slope, so it also has sweeping views of Granada below.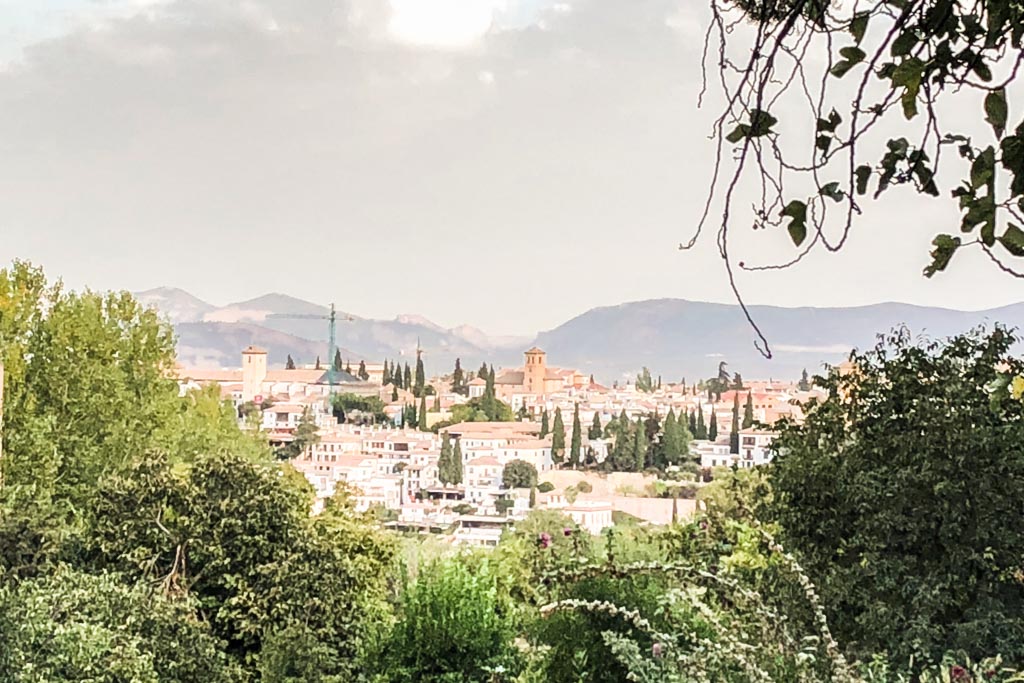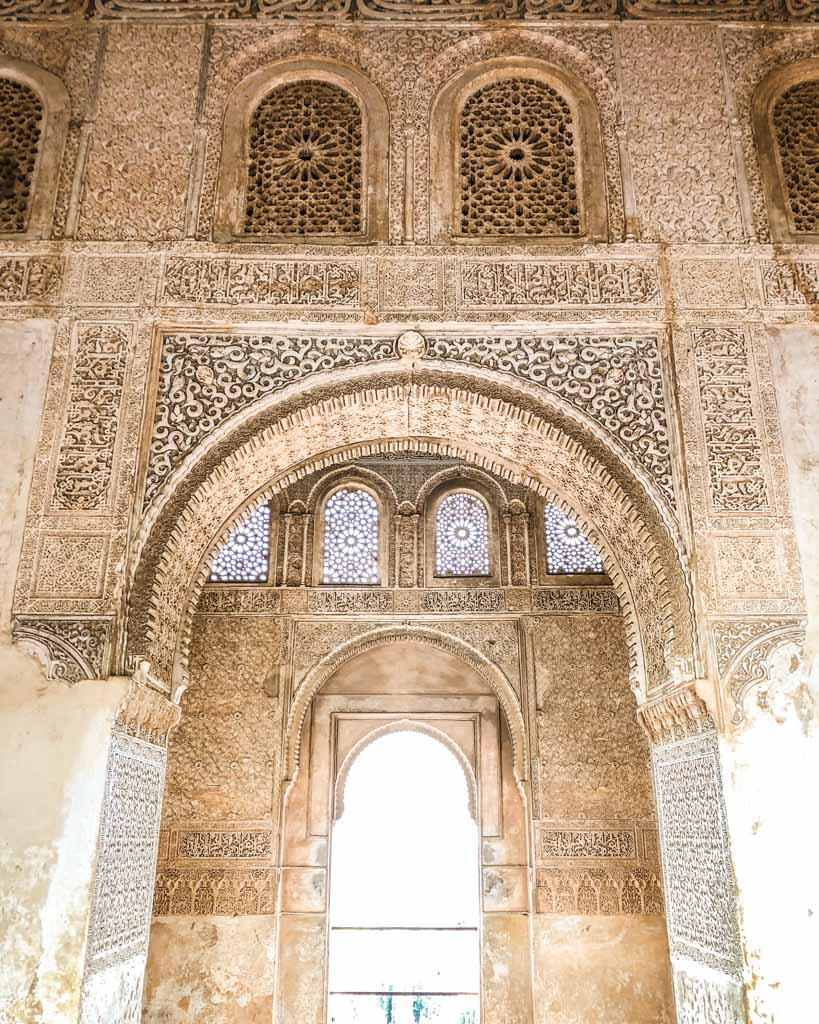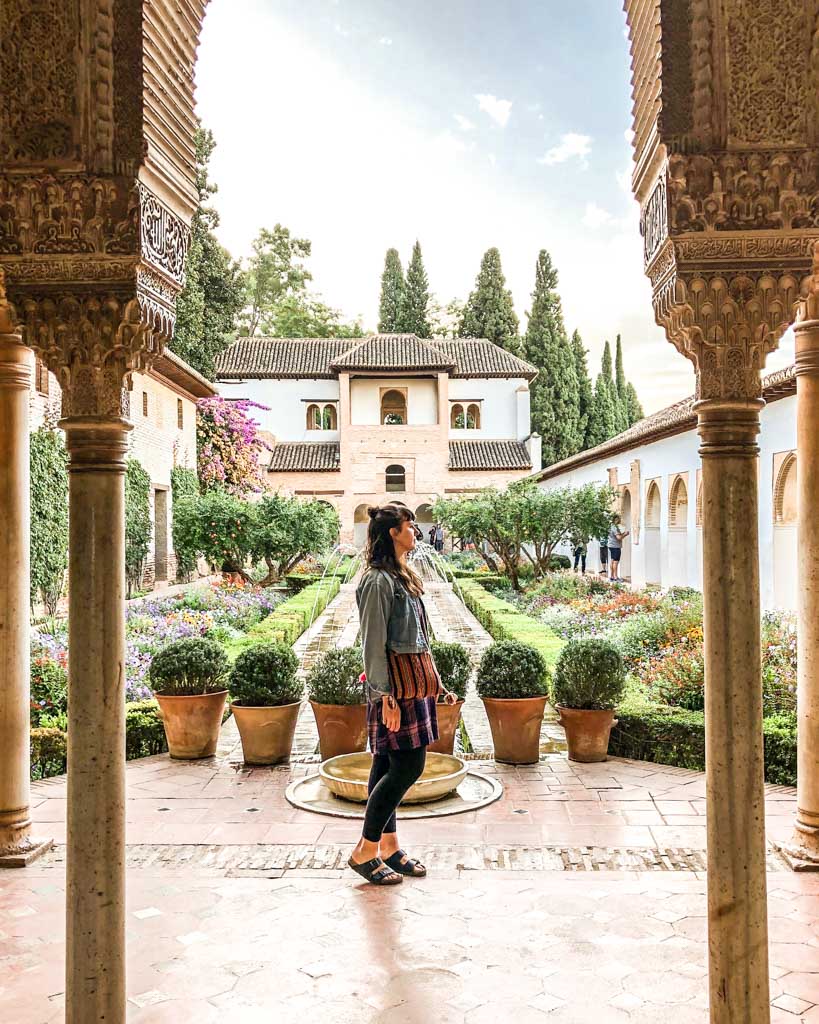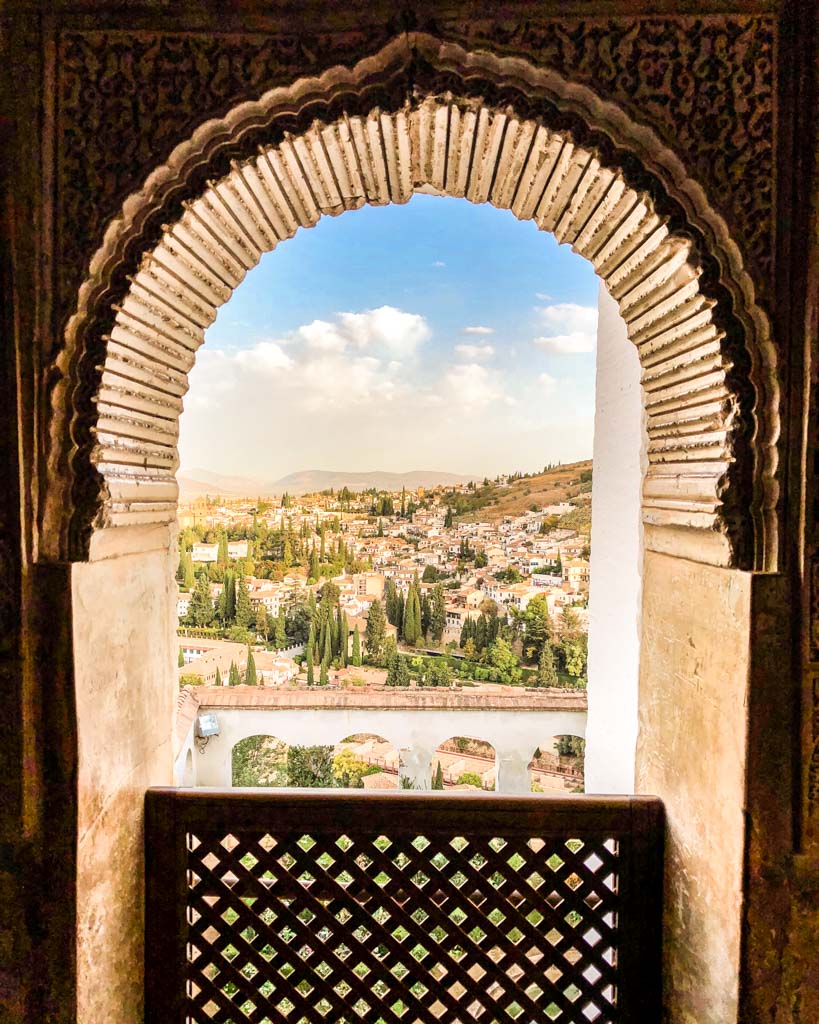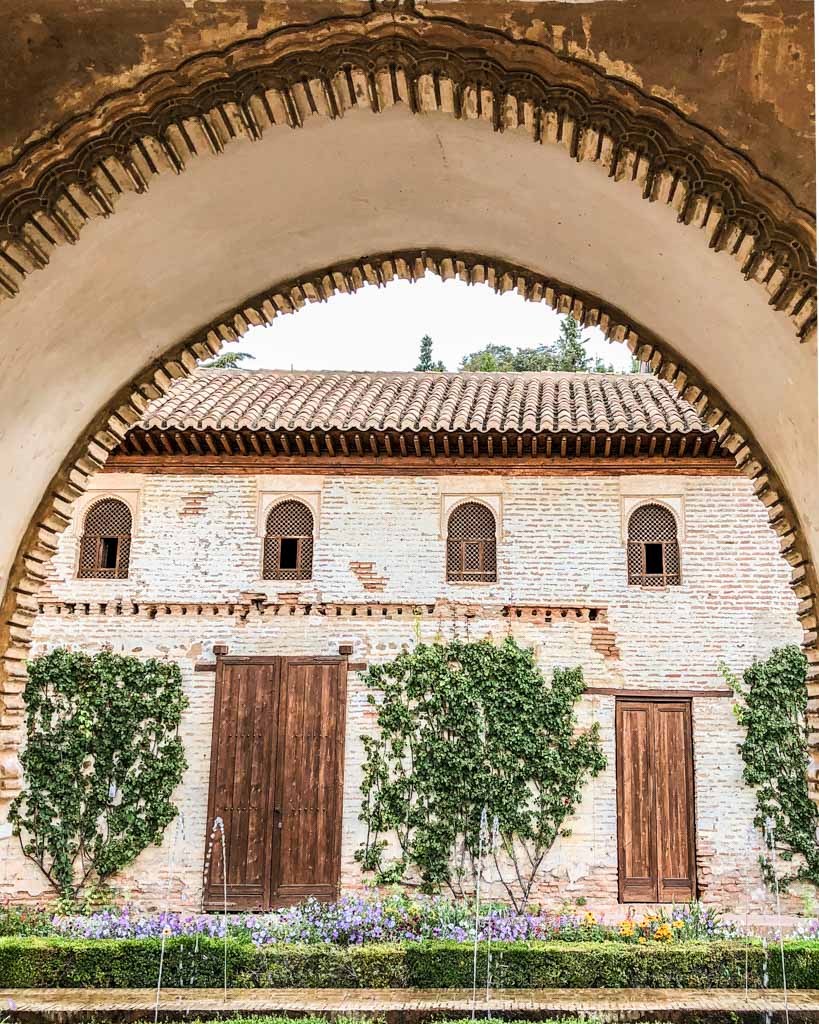 Finally we walked over to the Alcazaba, or the old fortress. This giant castle has many towers and roof lookout points, so there are amazing views of the city here too. The Alcazaba was built in the 1200's, making this the oldest portion of the Alhambra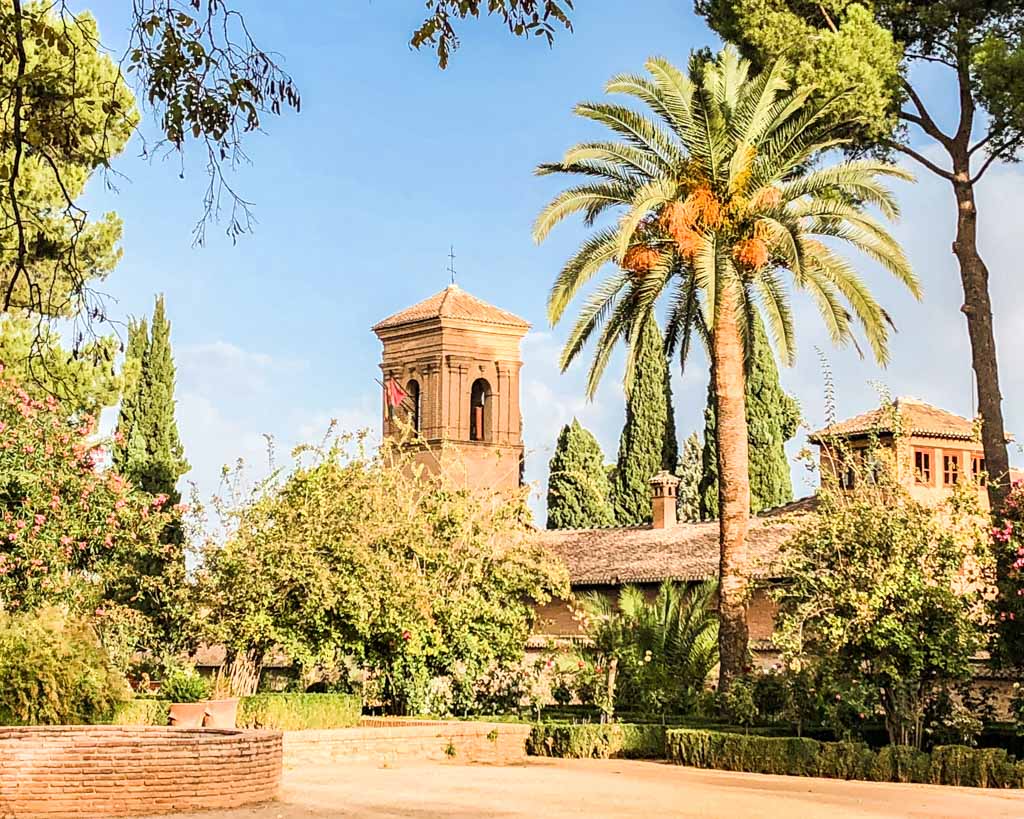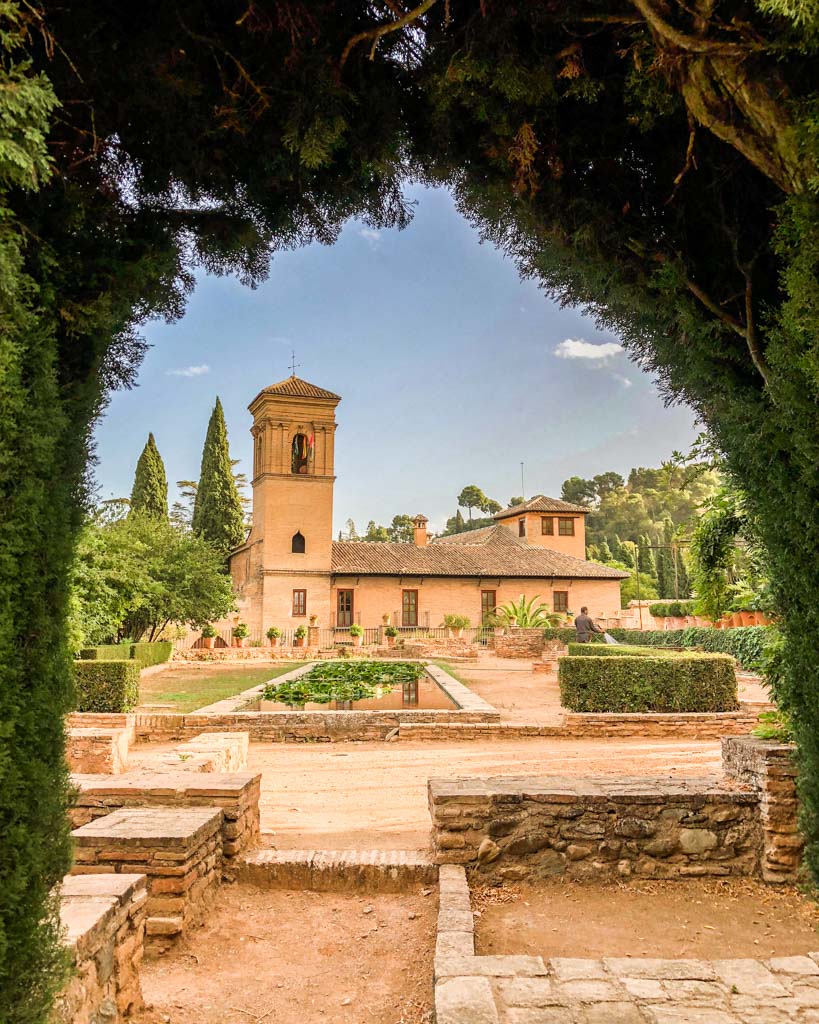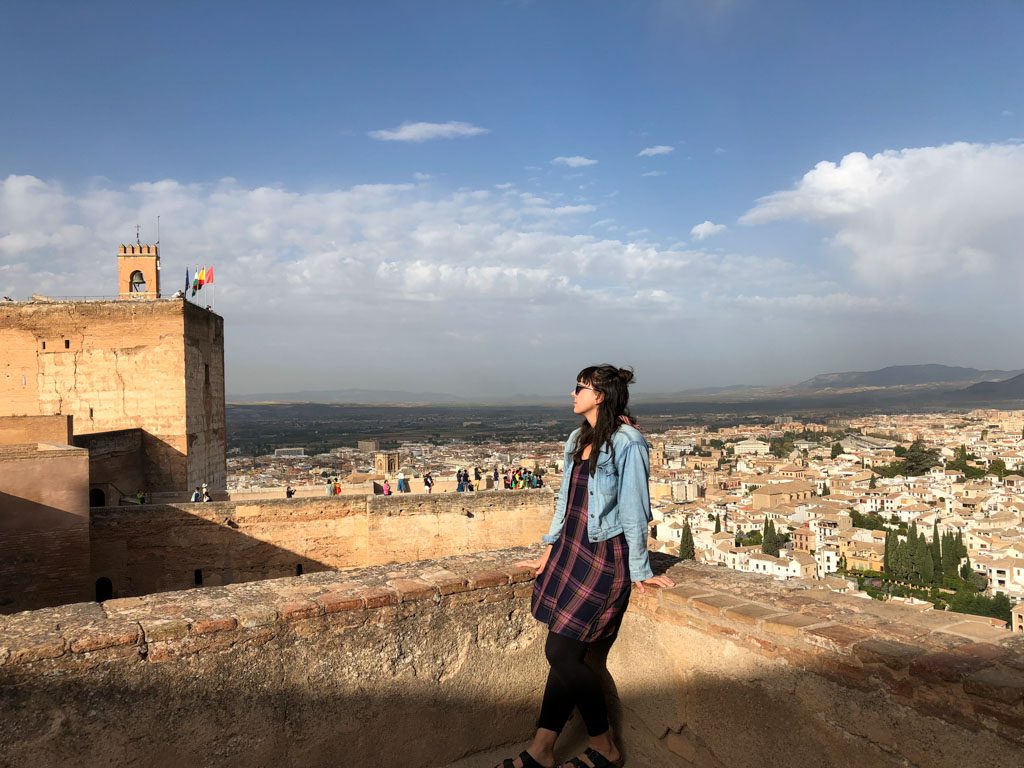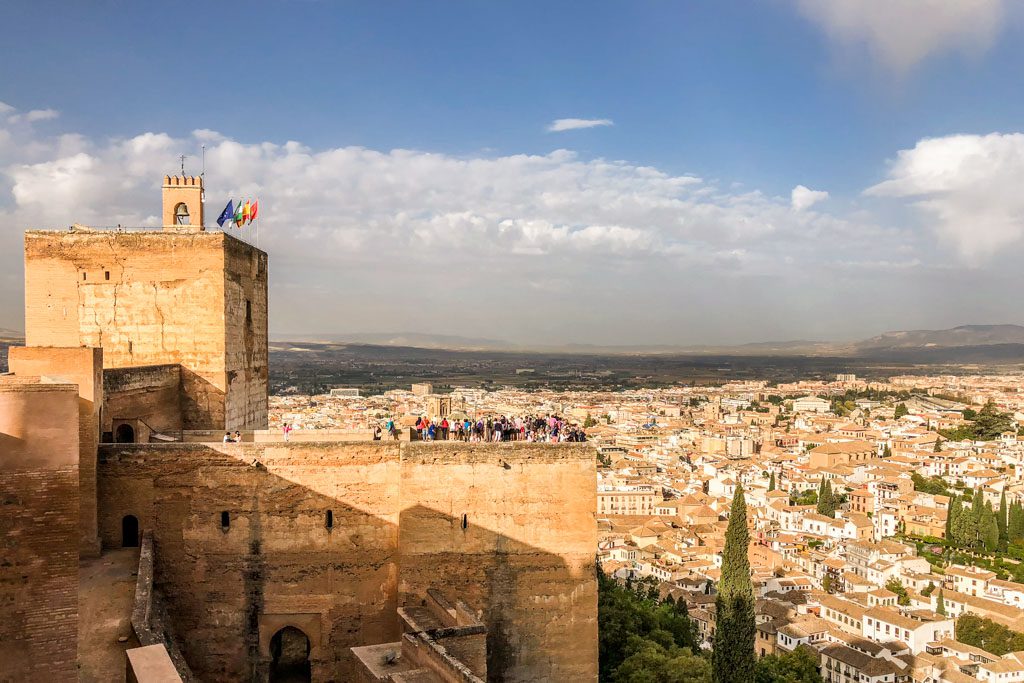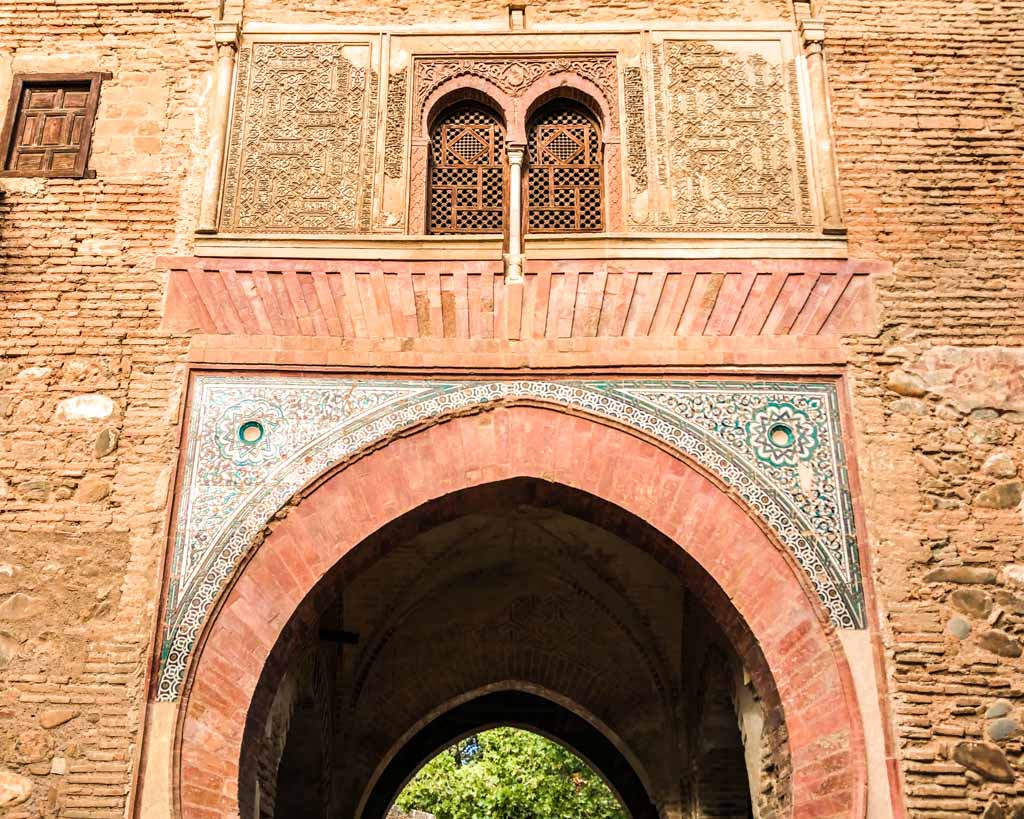 2. Wander the Albaicin with a Camera: What to Do in Granada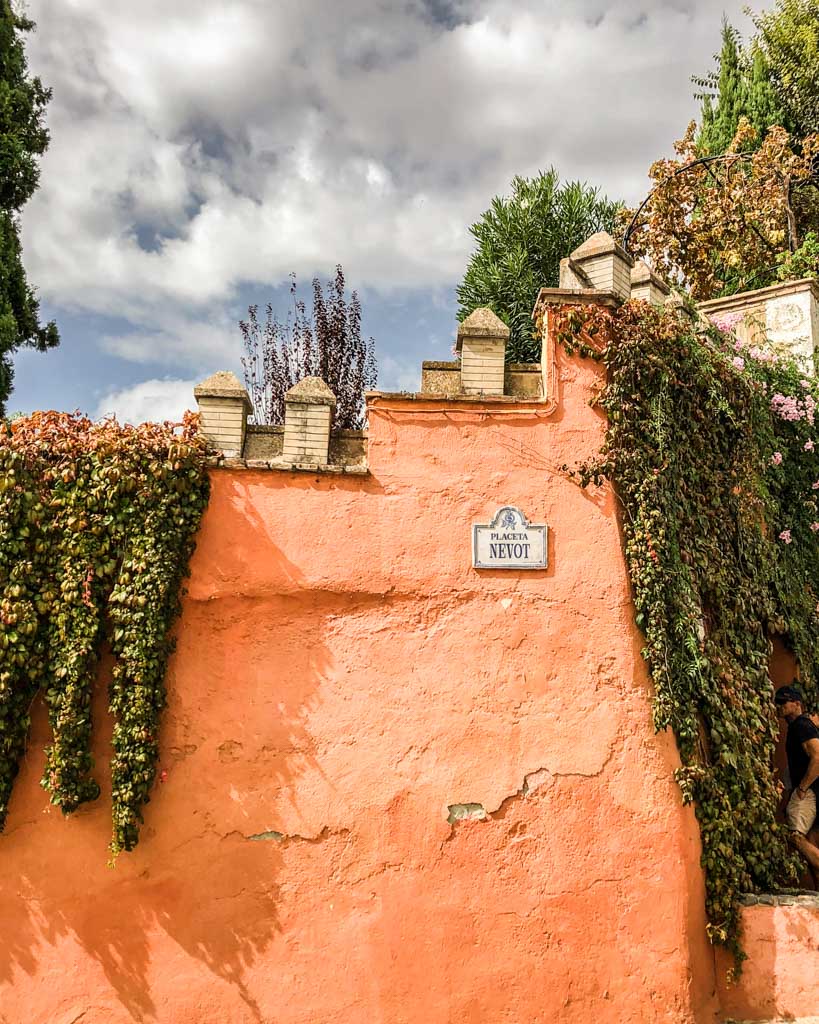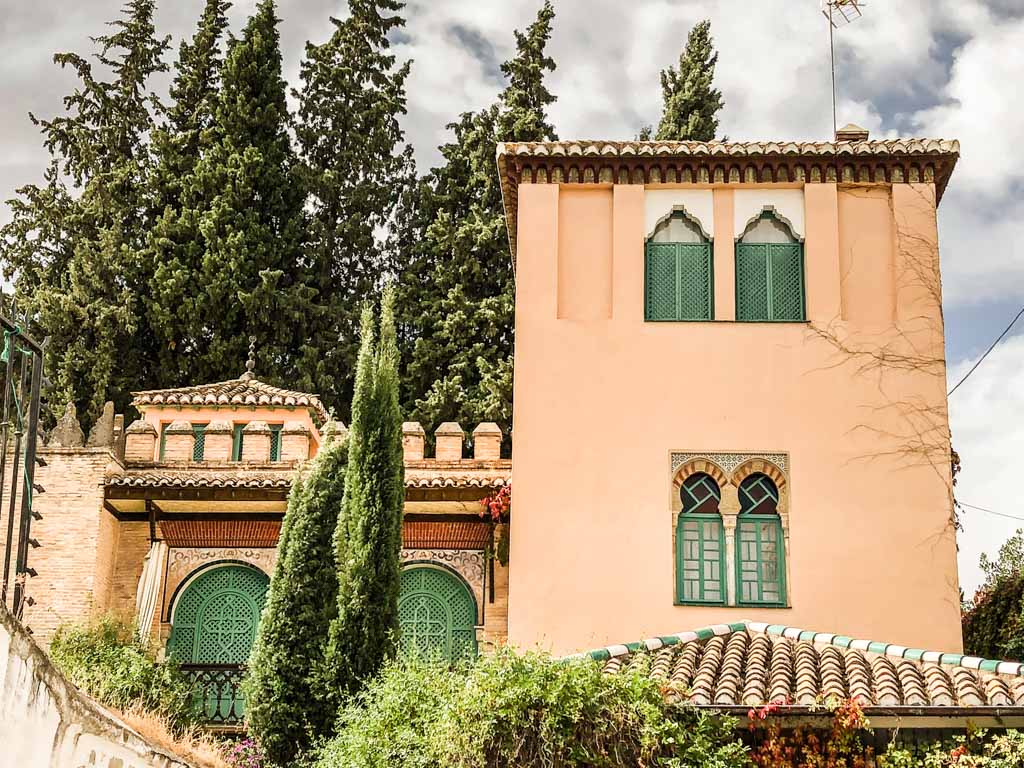 My favorite part of this Granada city guide is the beautiful neighborhood, the Albaicin.
The Albaicin is the old, Moorish district of Granada and it's also the hippest part of the city.

Since it's such an old area, and it's built on a steep hill, the streets often become narrow winding footpaths or stairways. This makes for endless fun wandering up and up, finding pretty corners, doors, and colors.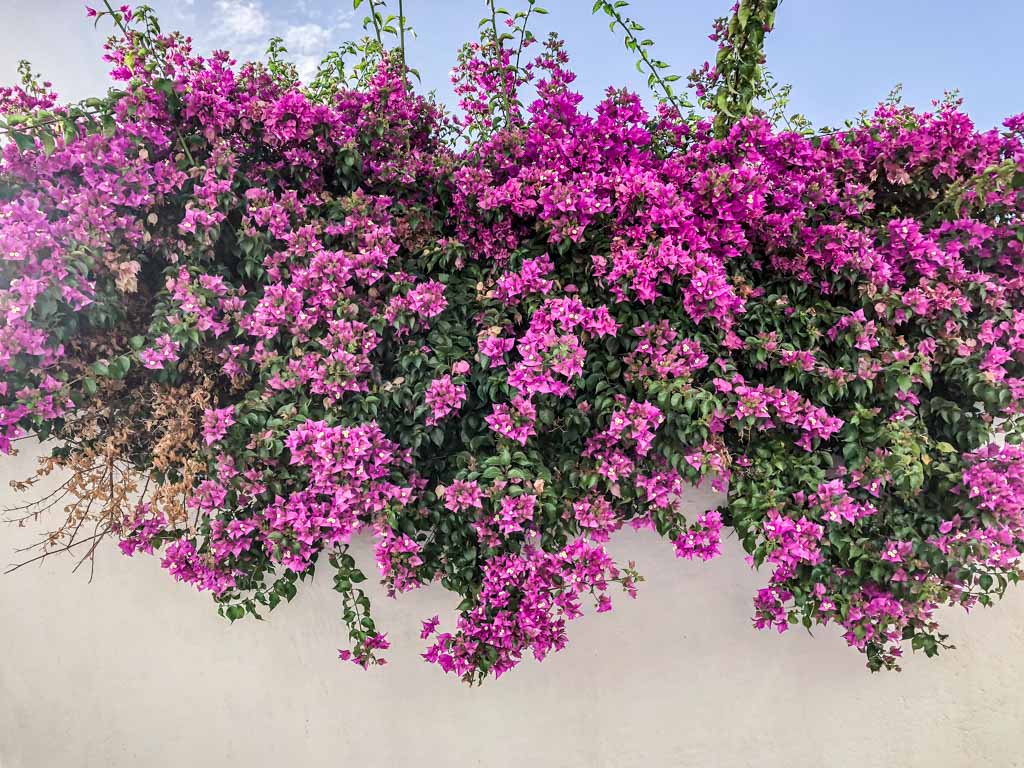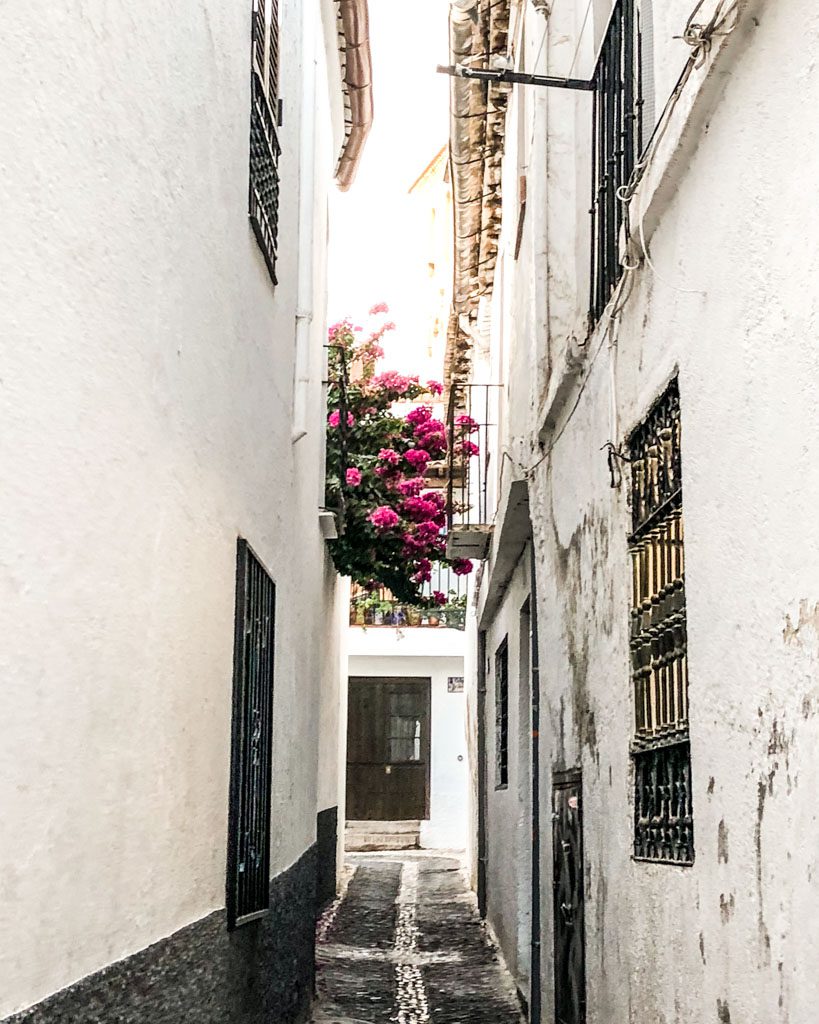 The Albaicin has a very bohemian feel which I loved. Some of the old buildings show their age, but in a good way. Every building feels charming, feels like it has a story.
Tons of buildings are bright and colorful, or have beautiful interesting doors or tiles. Since Granada has a Moorish and Islamic history, there are gorgeous Arabic architectural details everywhere - like keyhole doorways, and geometric tile motifs.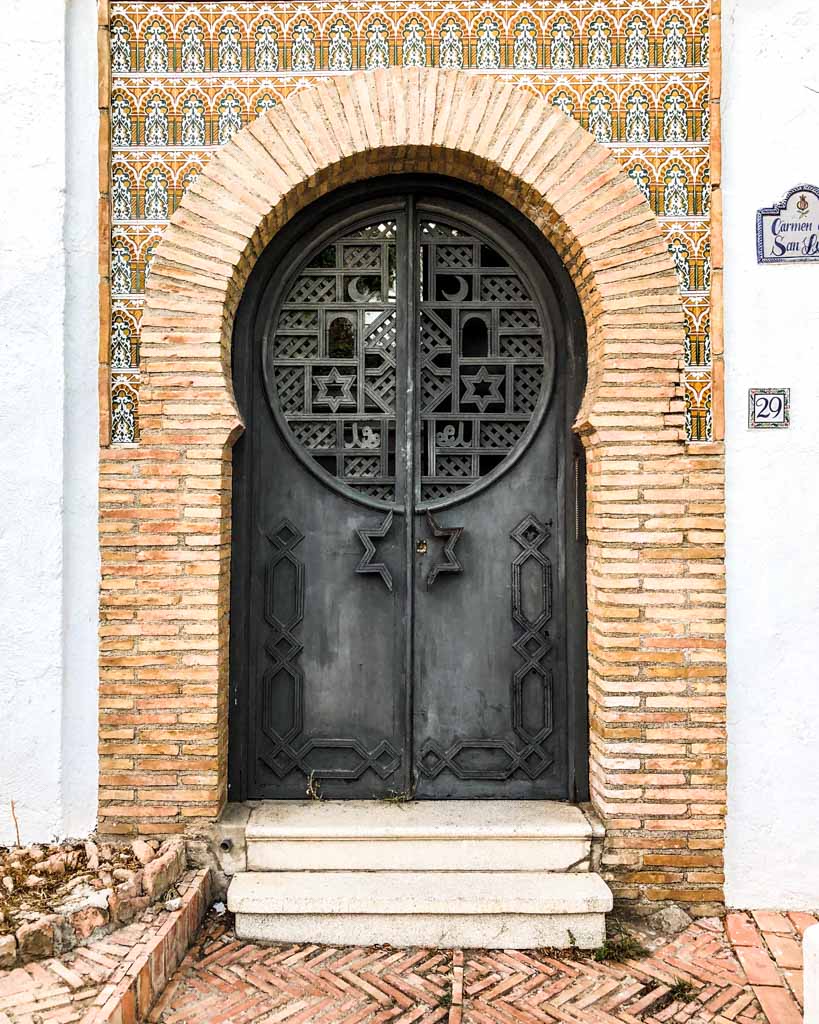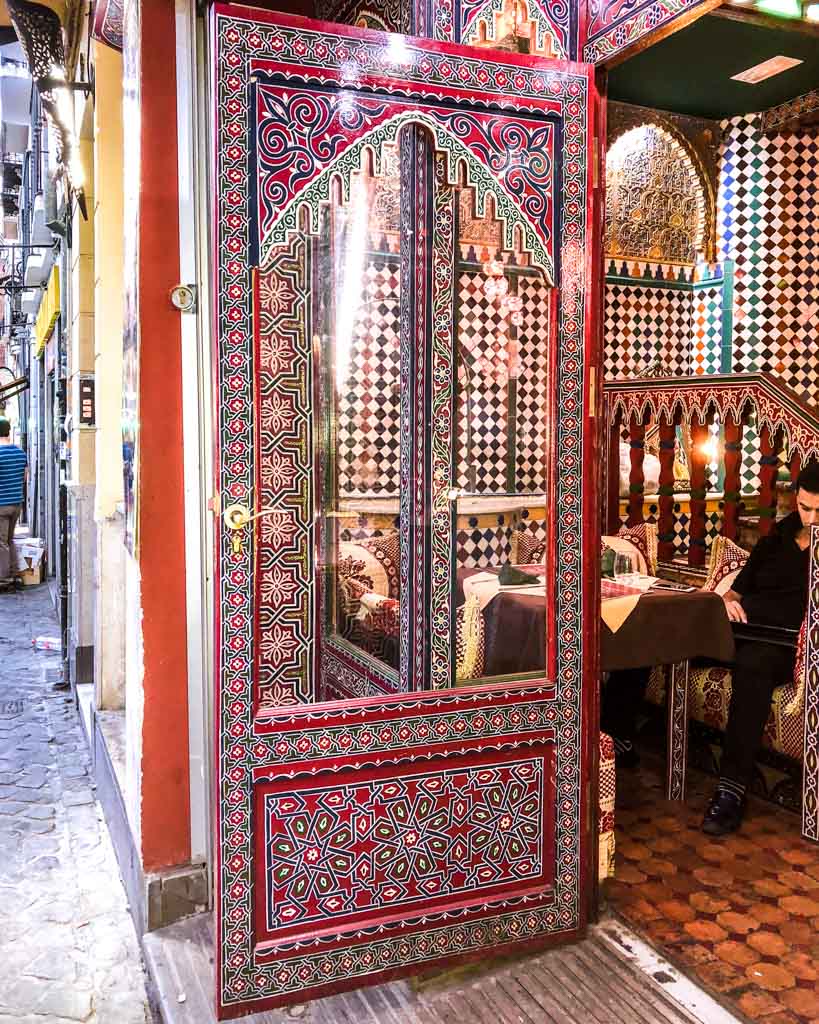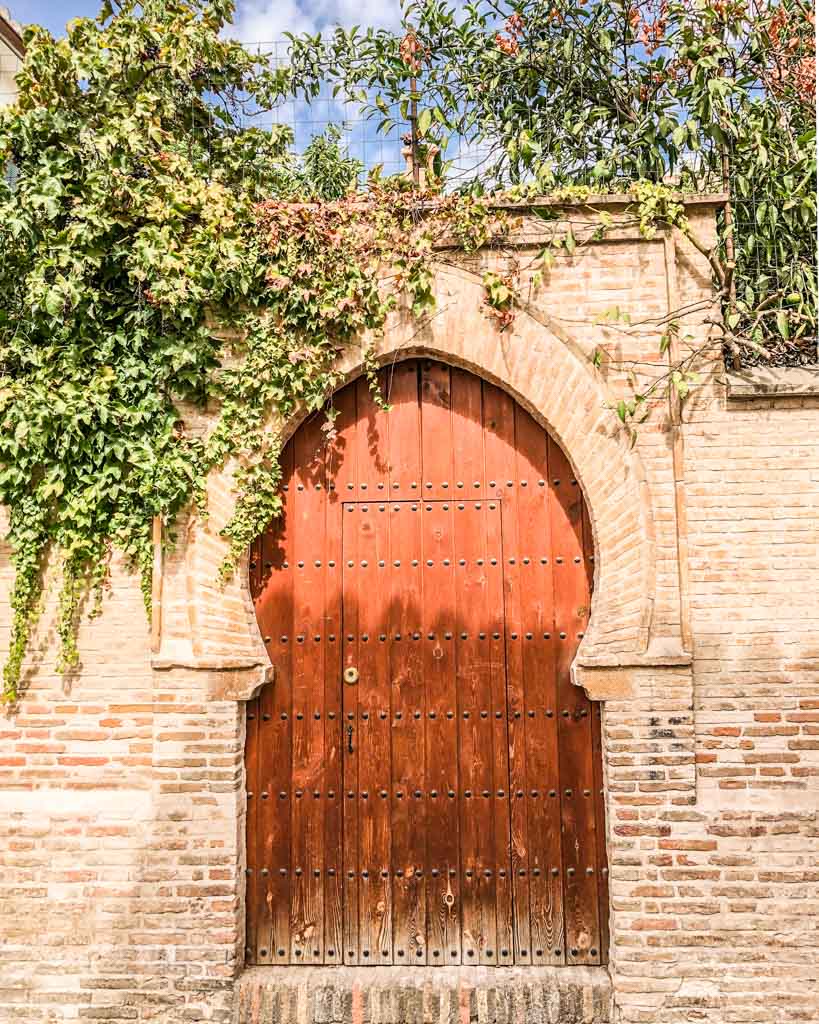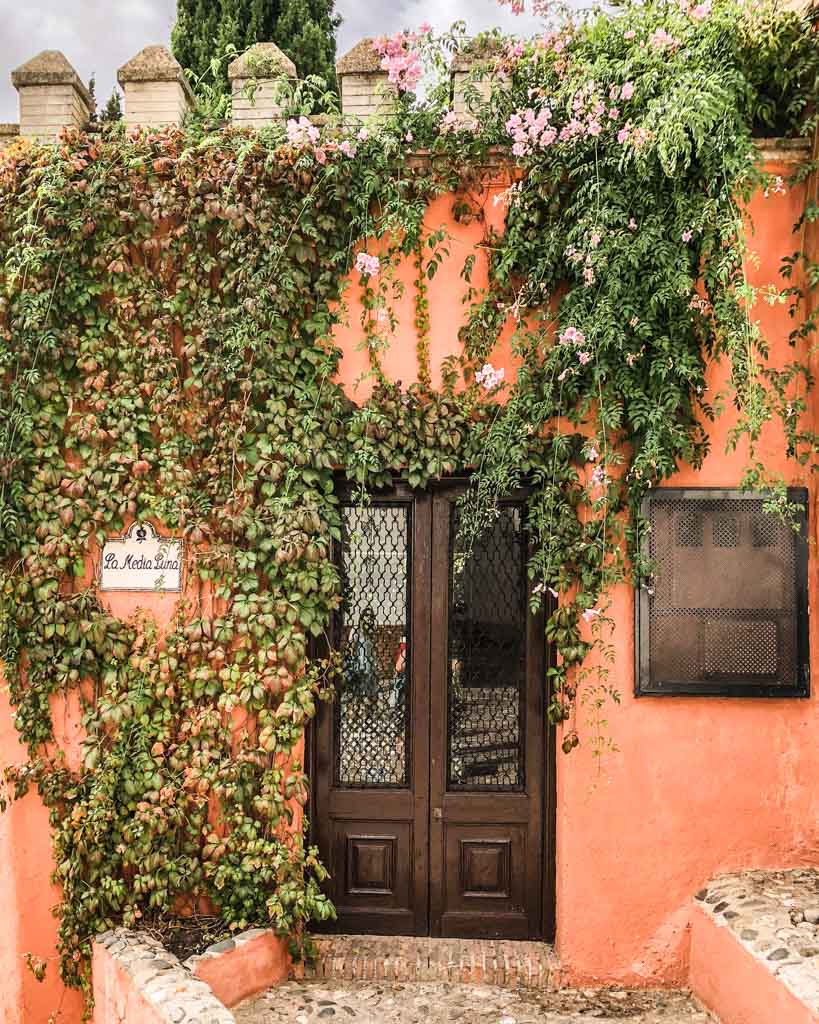 Don't miss checking out my favorite of all the doors below. Isn't it gorgeous?? I'm sharing my map (at the end of this blog post) with the exact location of this door, and everything else in this list.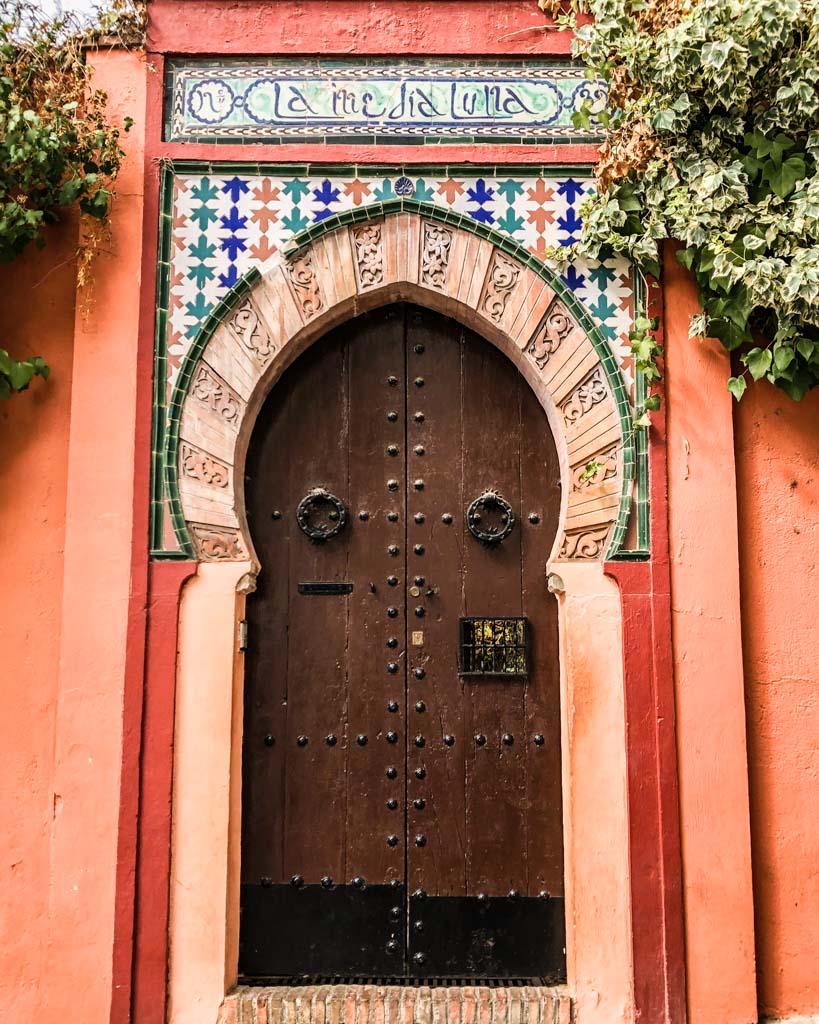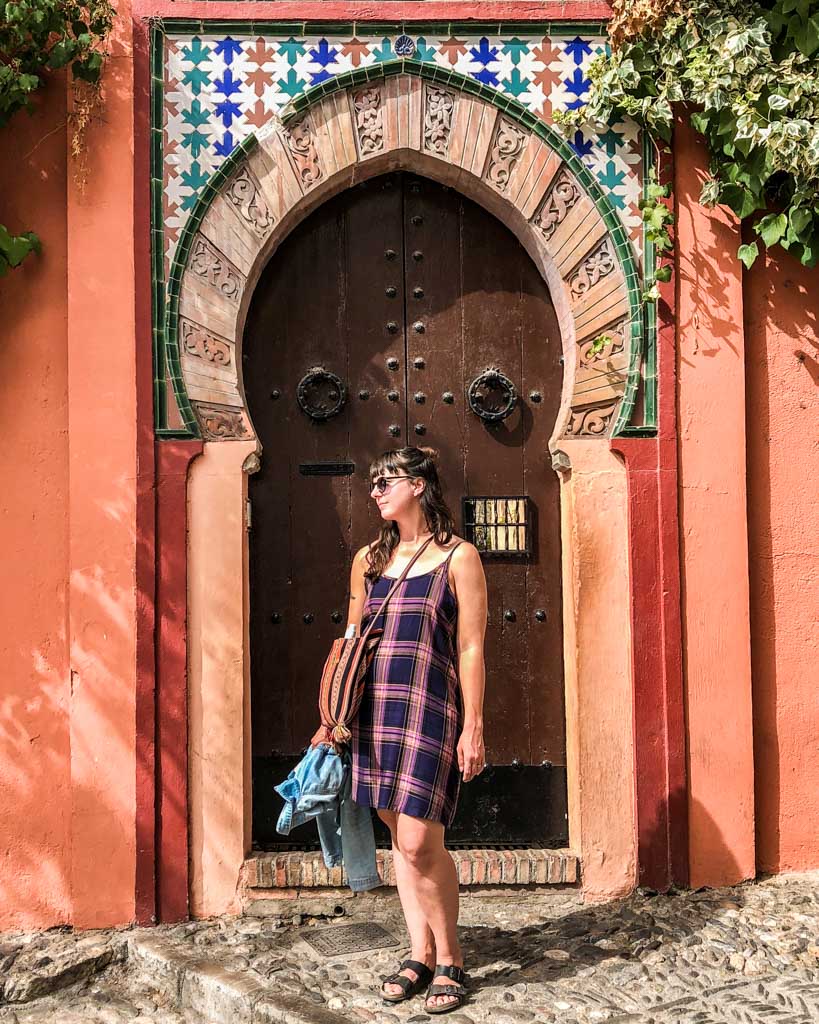 There are also tons of great cafes, tapas bars, and cute plazas throughout this neighborhood.
Many tourists stay near the Alhambra, but I'd recommend to stay in the Albaicin. It's so cute, filled with life, and gives you a better look at Granada culture.
Staying in an Airbnb is a great choice, since you'll really get a more local experience. And prices are more reasonable as well. Click here to get $40 off your first Airbnb stay!
3. Go to a Flamenco Show: What to Do in Granada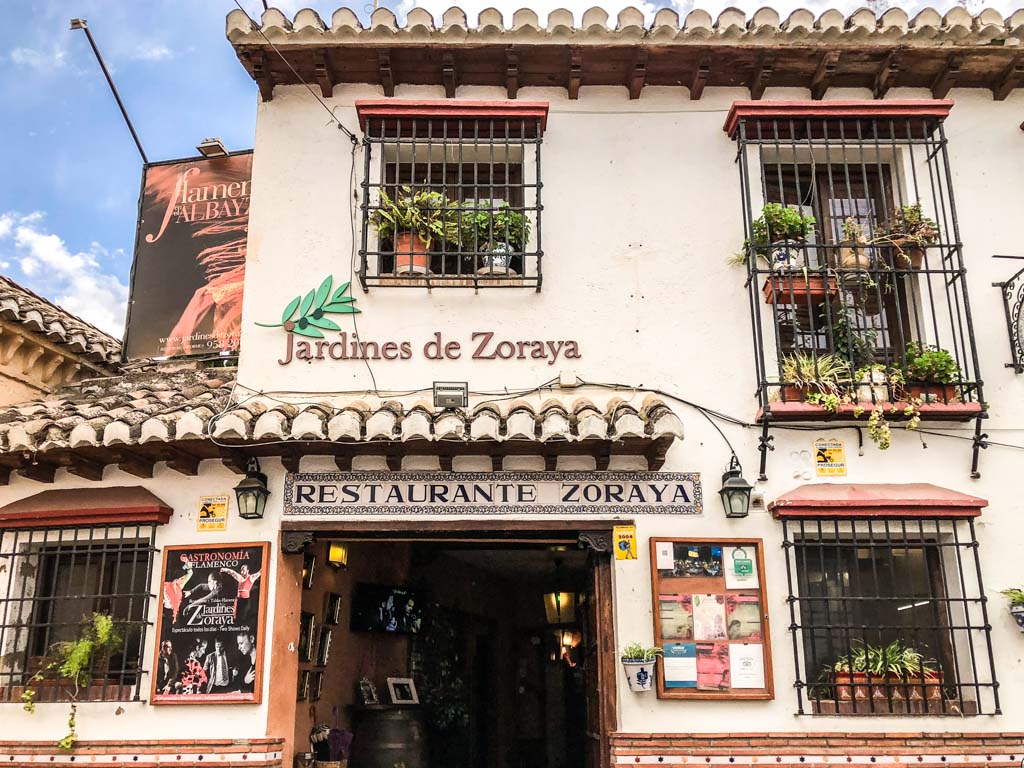 No Granada city guide would be complete without a flamenco show!
Seeing a flamenco show is a must if you are visiting the region of Andalucia. There is much debate about which city has the best flamenco, but Granada is known as "one of" the homes of flamenco and locals are very proud of their flamenco traditions.
We saw a Granada flamenco show at Jardines de Zoraya on a recommendation from our Granada food tour guide and it was an awesome experience.
We choose to do their dinner and flamenco deal. You can either reserve their 3 course Zoraya menu or order your dinner a la carte. My friend and I didn't feel like we were super hungry, but were curious about their Jardines de Zoraya menu, so she purchased the 3 course menu and I purchased an entree only. We then shared the starter and dessert that came with the Zoraya menu.
I have to say, I was blown away by the food. I usually find that places that serve dinner with a show don't put as much time and energy into the food. But every single dish was incredibly delicious and full of flavor.
We started with the strawberry gazpacho - mostly because we were so curious about the strange combination of strawberry and tomato. It shocked us how delicious it was!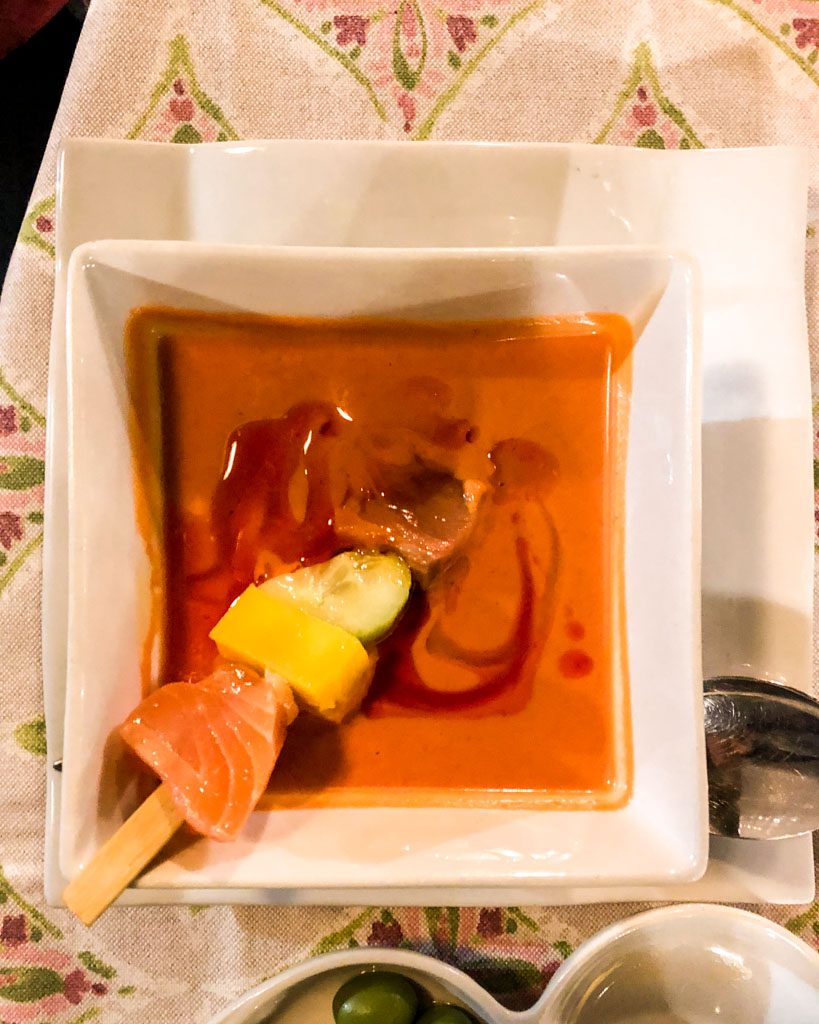 I then had the Iberian pork confit and my friend had the oven roasted cod. Both dishes were perfectly cooked and flavorful.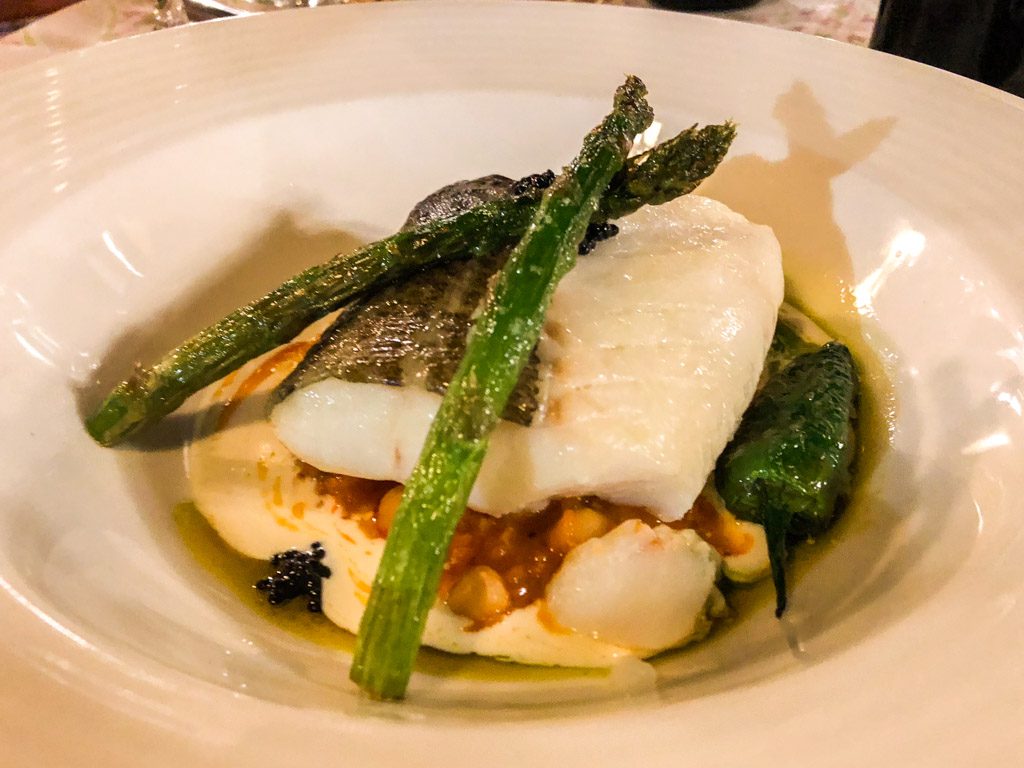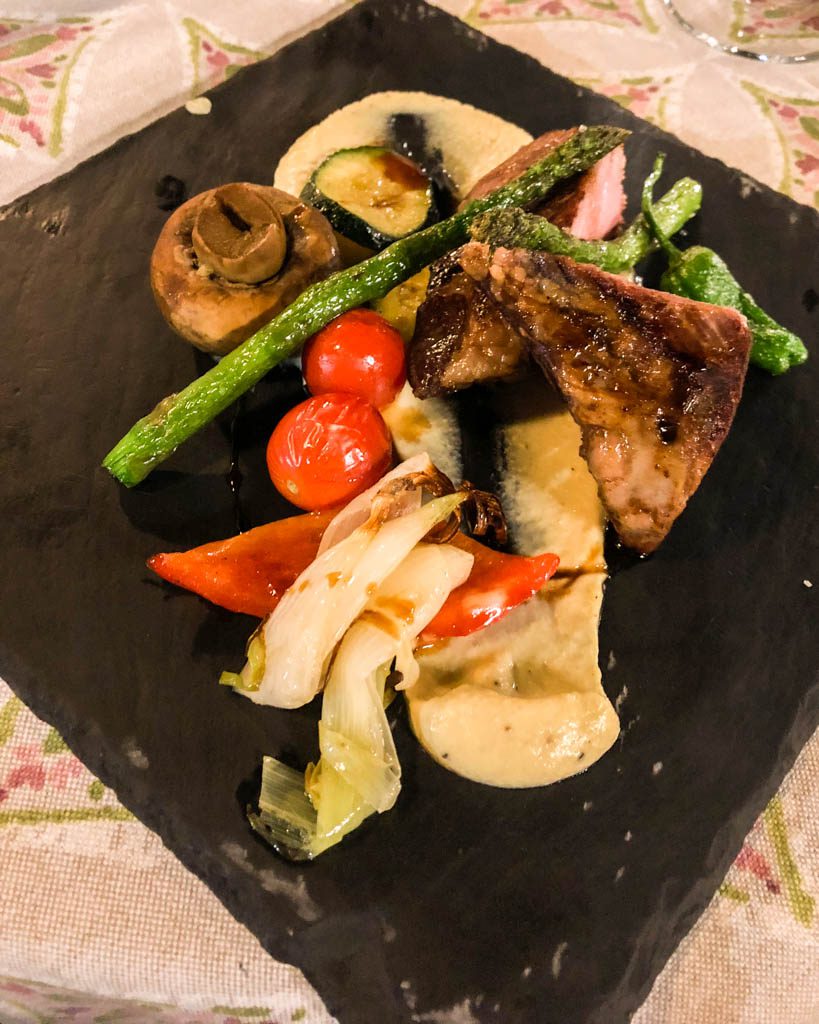 We then shared the kaffir lime creme brulee for dessert, and it was just as delicious as everything that came before.
After dinner, we moved inside to watch the show. The flamenco show was really enjoyable and impressive. There were 5 people involved - 2 dancers (male and female), a drummer, a singer, and a guitarist. All were extremely talented. During the show, the pieces would vary, some were solo pieces, some included the dancers, some did not.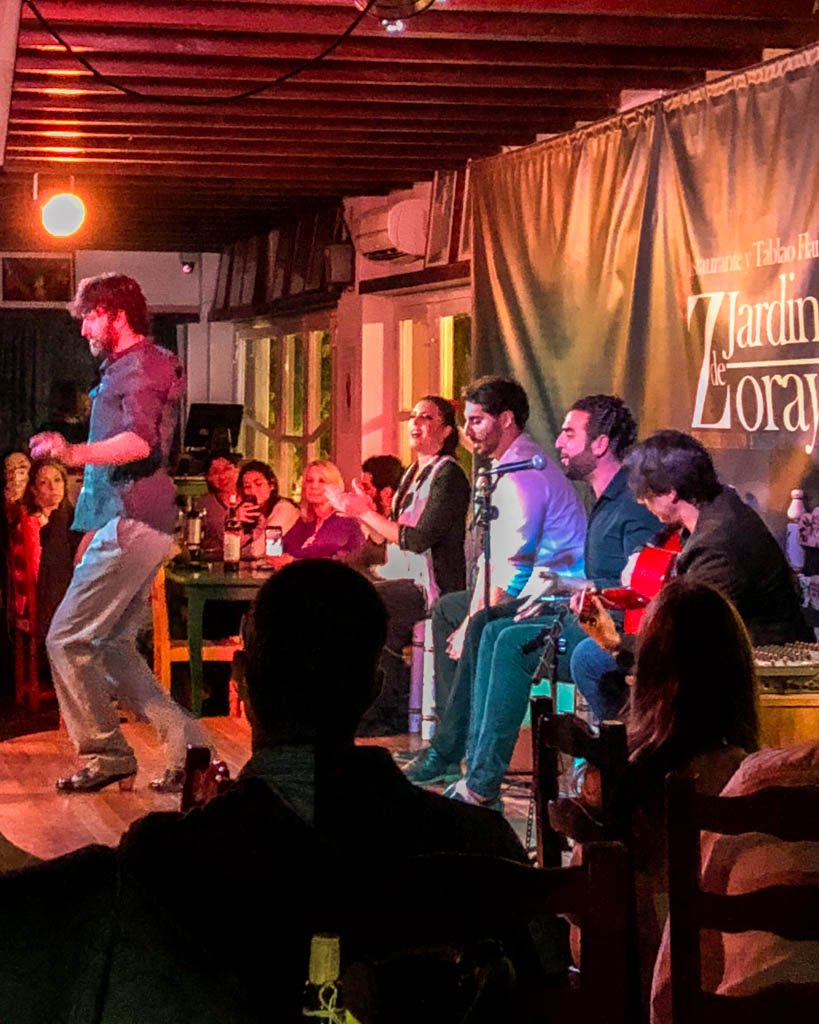 I loved the whole experience, and I'd definitely recommend Jardines de Zoraya for your Granada flamenco show.
They have two flamenco shows a night - at 8 and 10:30pm. I recommend buying your tickets ahead of time to reserve your space.
4. Eat Tapas, All the Tapas: What to do in Granada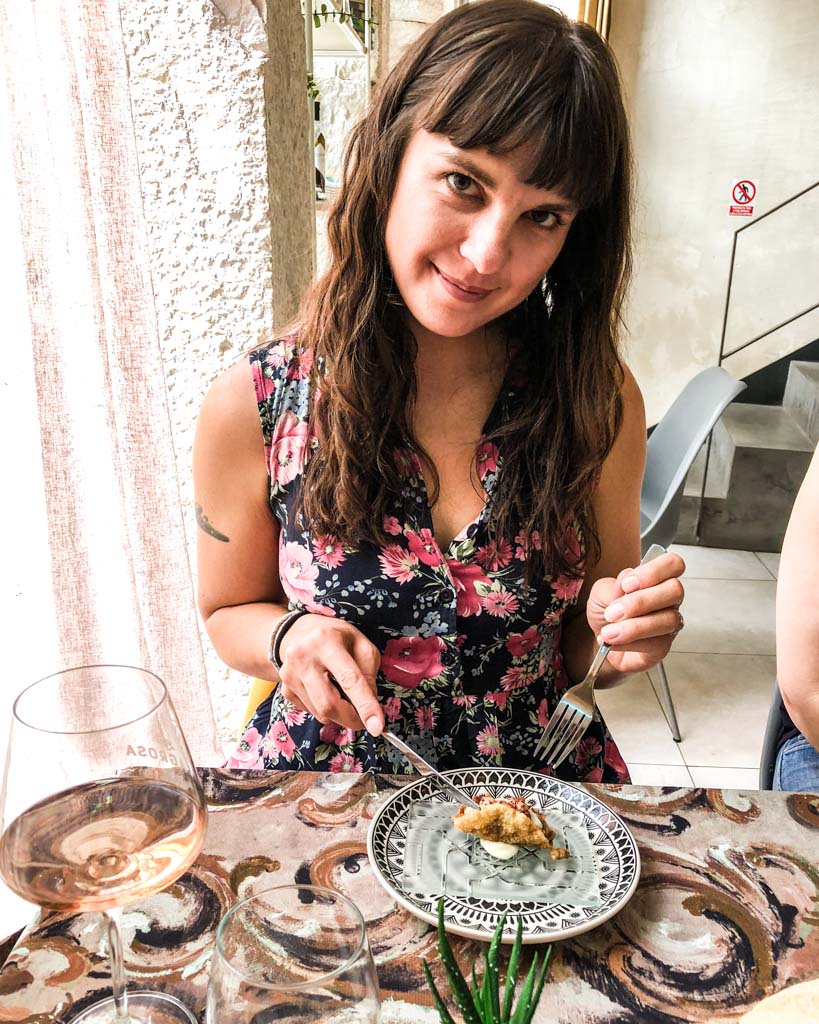 One of the most fun things about Granada Spain is that tapas ALWAYS come free with any drink order. This makes it really easy to eat your way through the city!
If you're wondering what to do in Granada, I'd suggest to start by eating. Food in Spain is sacred - ingredients are fresh and highvquality. Dishes are made with care. You won't find anything processed or rushed.

Take your time wandering the city, and stop often for a small drink and snack.
What to drink in Granada Spain:
Since drinking alcoholic beverages is quite common during the day here, there are many light and small size options to have something refreshing during the day that won't knock you off your feet.
Tinto de verano - this refreshing drink is made up of part wine, and part soda, over ice.
Caña - this is a small amount of beer in a glass. Super refreshing on a hot afternoon.
Wine - of course ordering any kind of wine is super common and delicious. Whites (blanco), reds (tinto) or rosé (rosado) are good choices.
Where to eat tapas in Granada: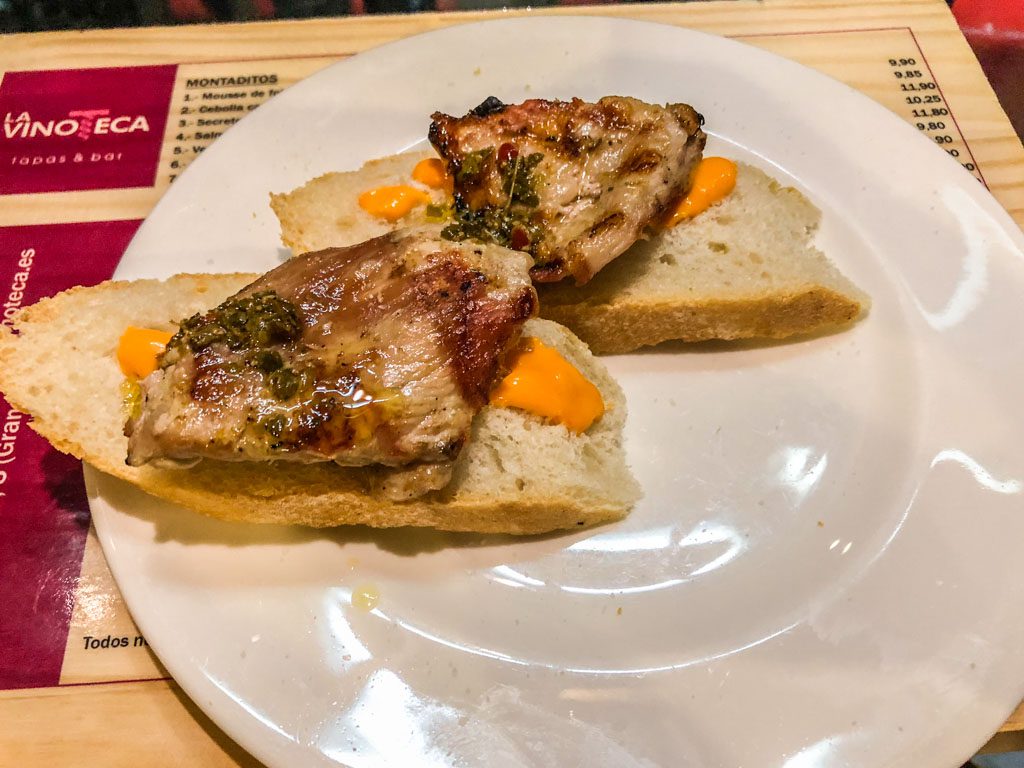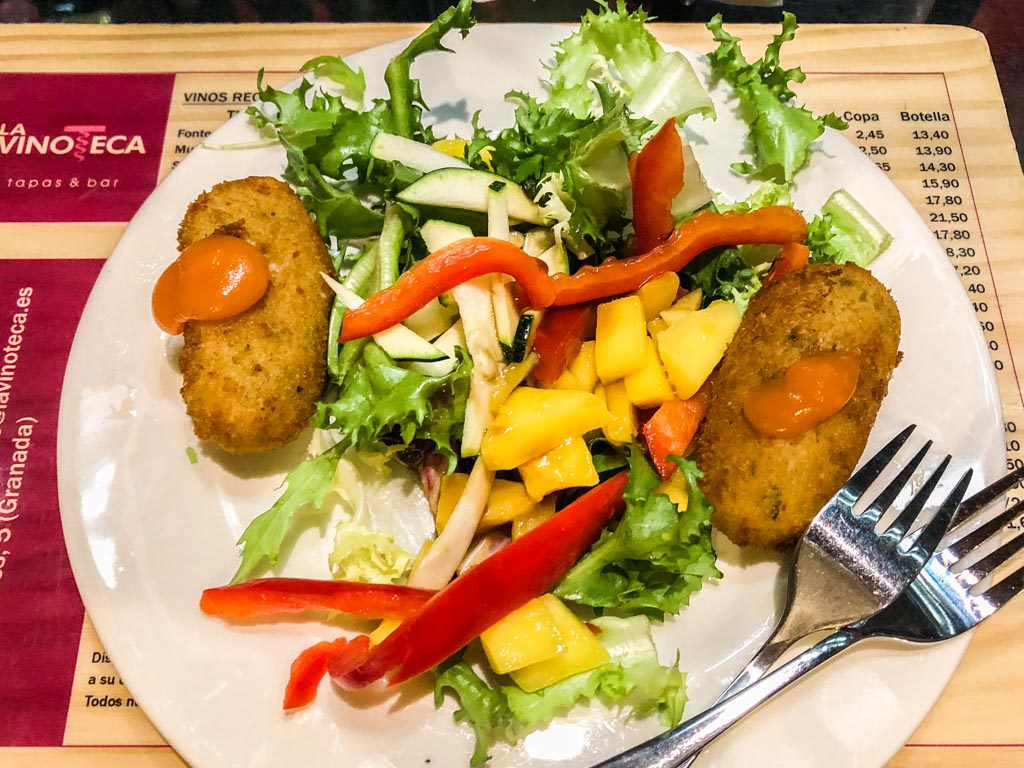 Vinoteca Salinas - really delicious free tapas. They don't skimp on quality.
Casa Julio - delicious seafood tapas
La Buena Vida - cute, hip little bar with good food.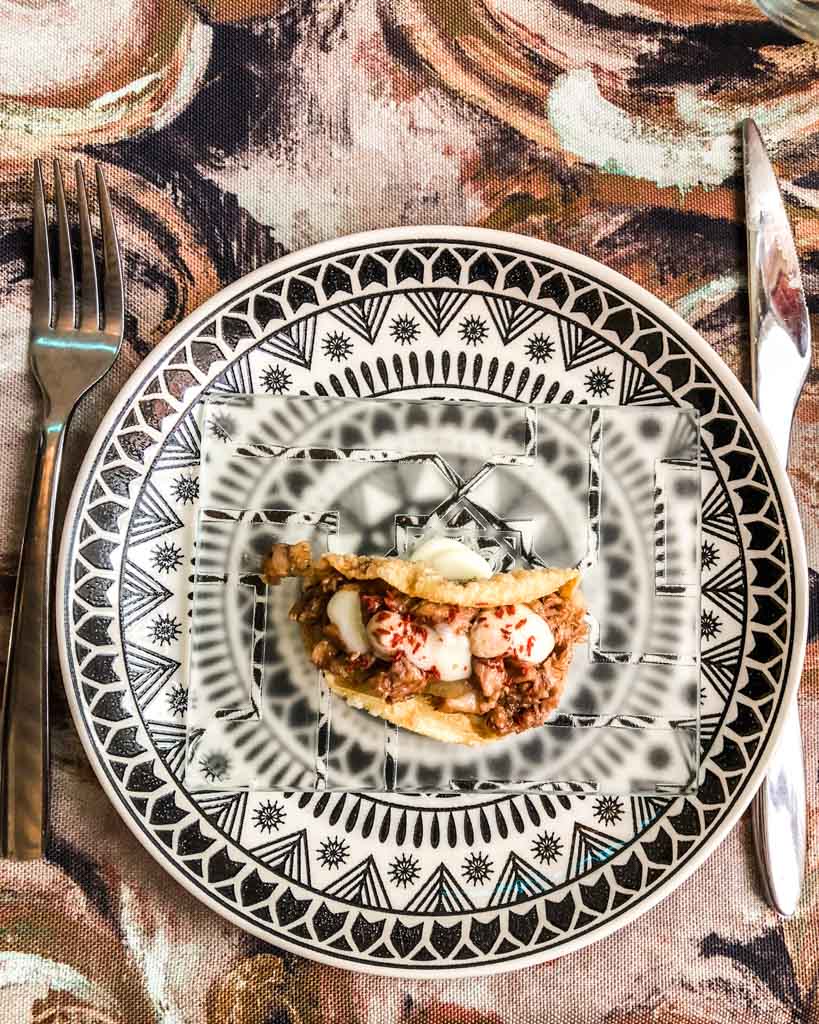 La Milagrosa - Pretty restaurant with a local renowned chef. He won the best tapa in Granada for 2017!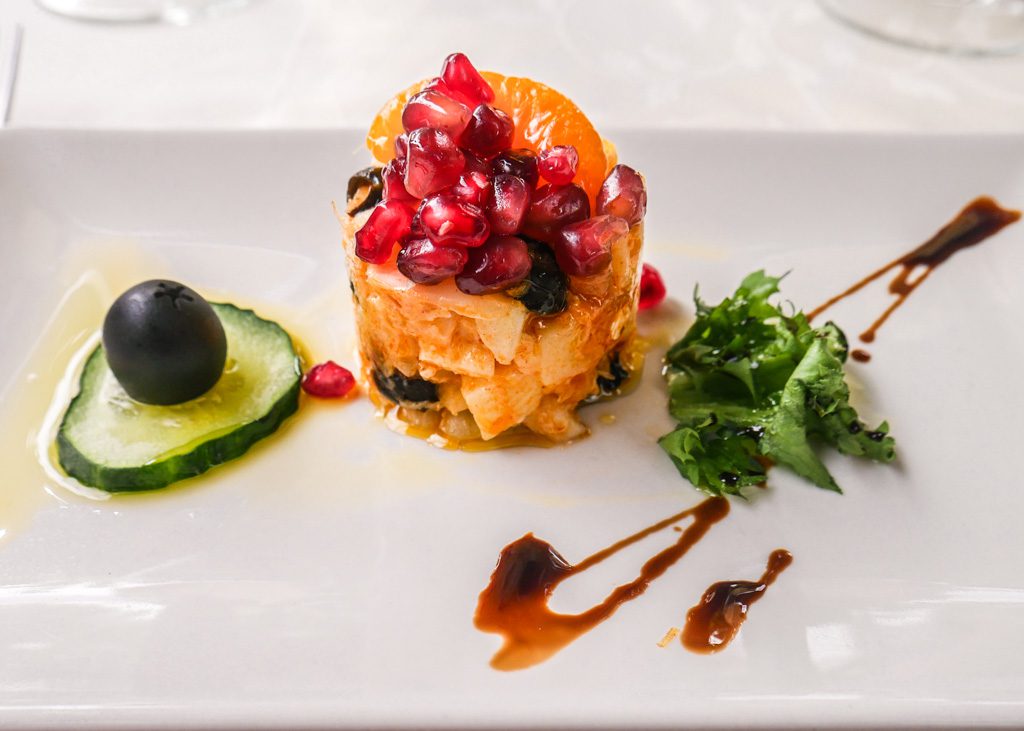 Chikito - famous local restaurant that serves great traditional food with a modern twist.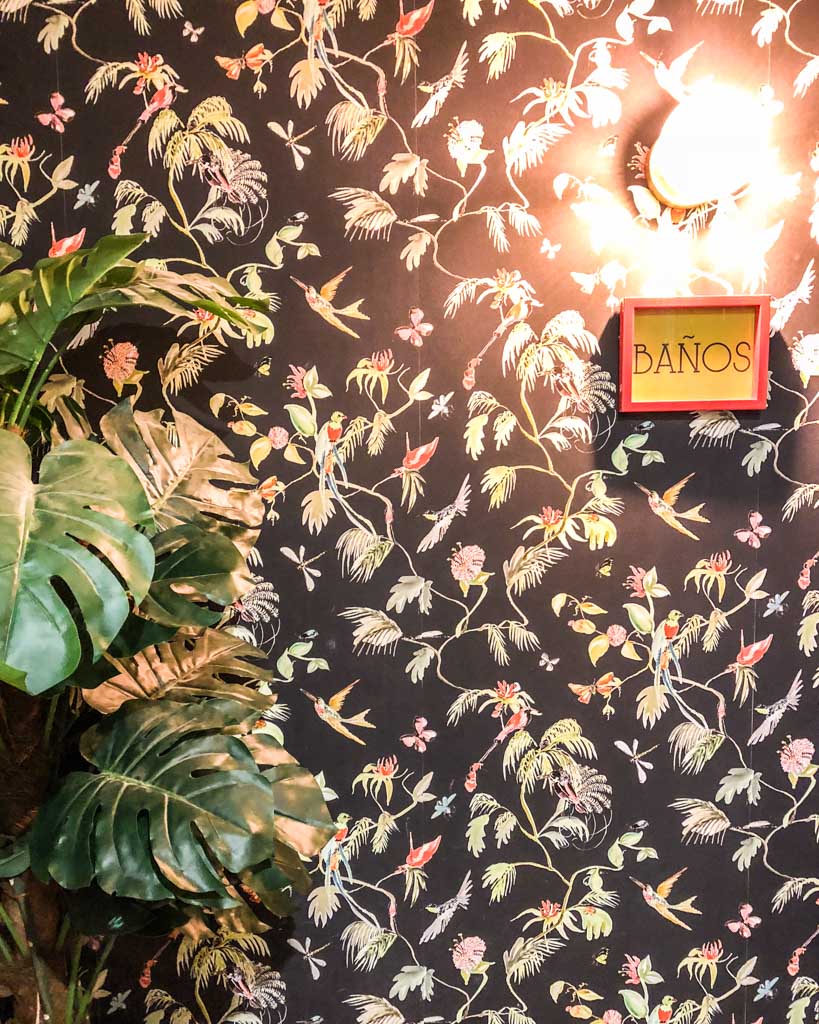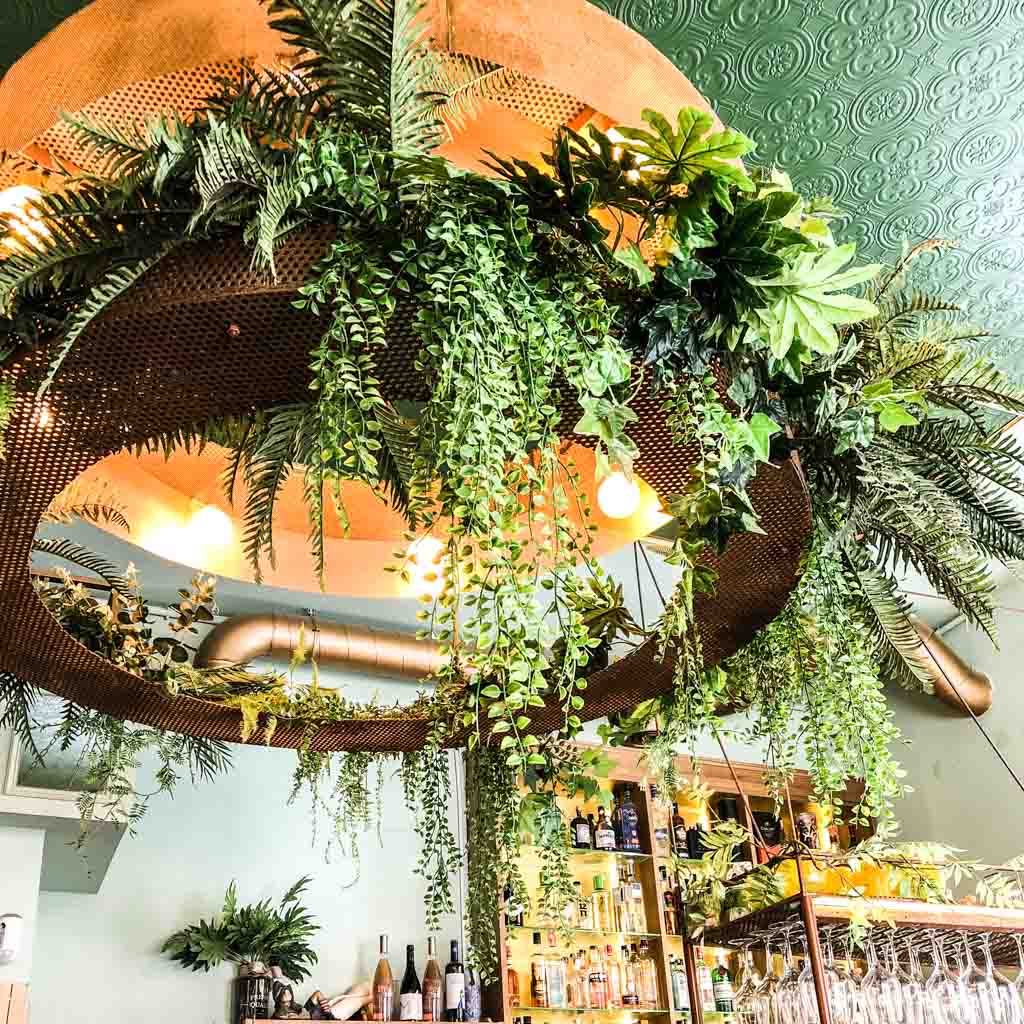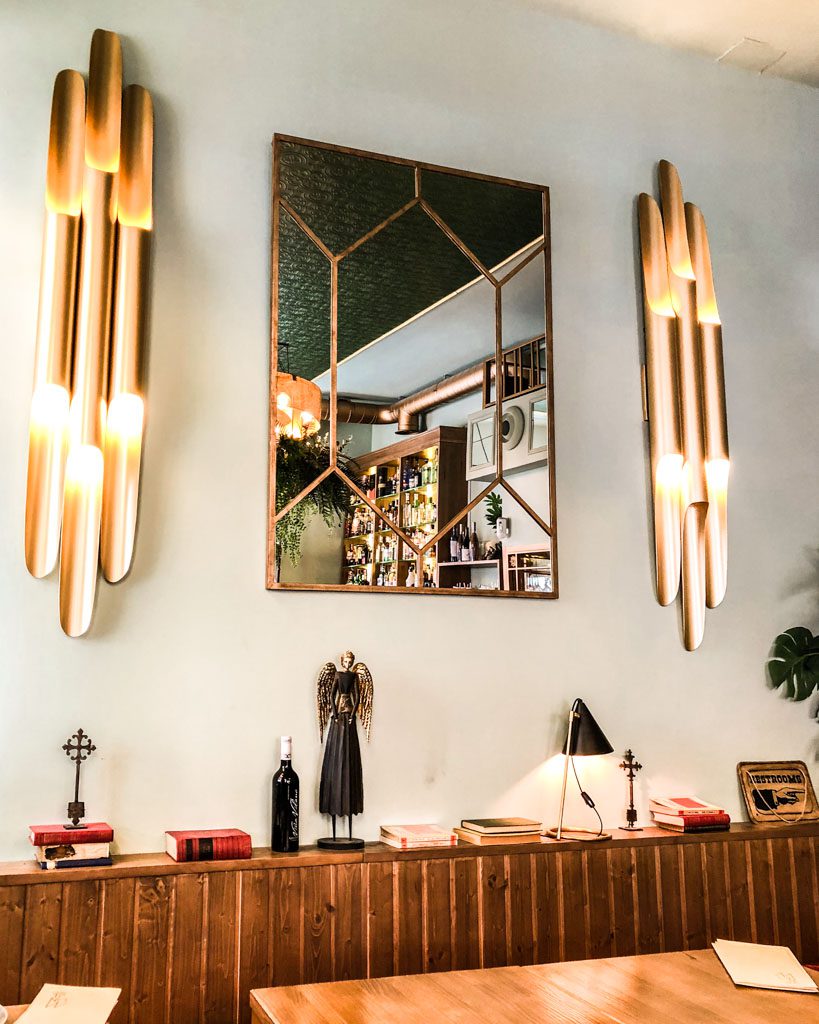 Monje Taberna - A gorgeous little restaurant in the centro that is great for an afternoon drink and tapa while admiring the beautiful decor.
Check out my map below to plan your route! Has the restaurants above, as well as everything on this list.
Since you don't need to pay for these tapas, and you usually don't have any choice in what they bring you, this is a good way to sample a little of this and that and find out what Spanish food you like.
Where to stay near tapas bars in Granada:
Really anywhere in the Centro or in the Albaicin will put you close to lots of great tapas bars!
Find the best Granada hotel deals here.
5. Visit the Basilica de San Juan de Dios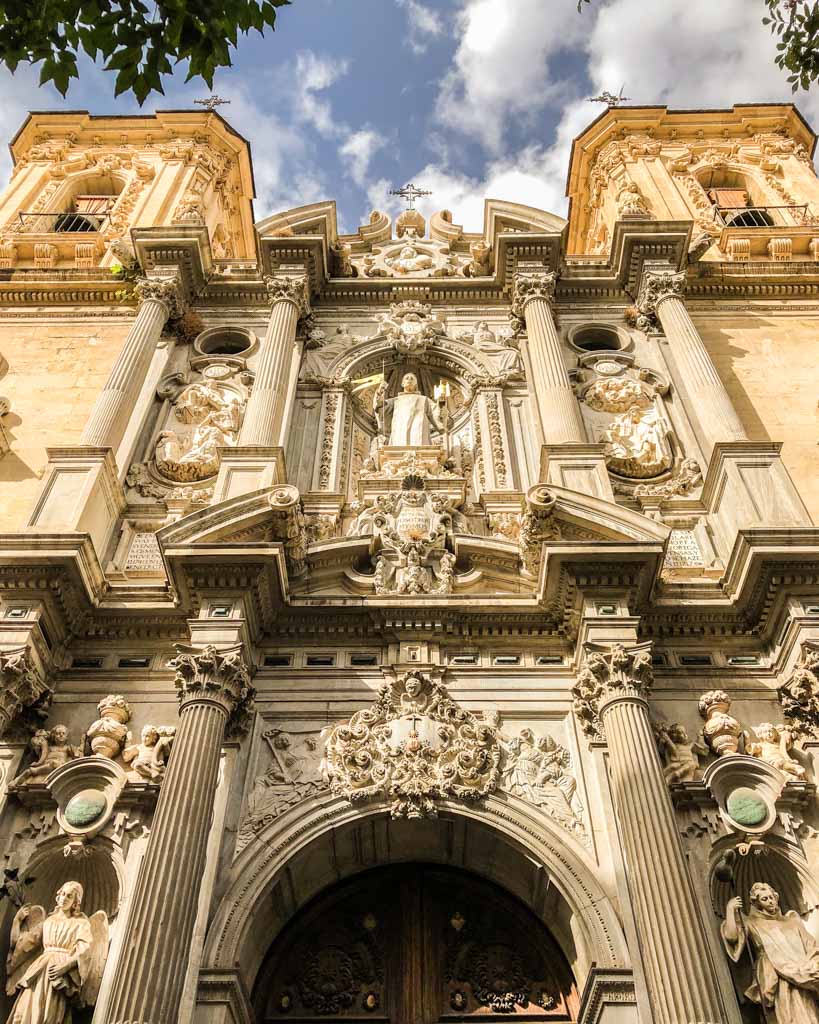 The Basilica de San Juan de Dios is something I haven't really seen on what to do in Granada lists, but a site we stumbled on when wandering the centro.
This Baroque style church is JAM PACKED with gold. Every surface seems to be covered in gilded gold, or some kind of rich decoration.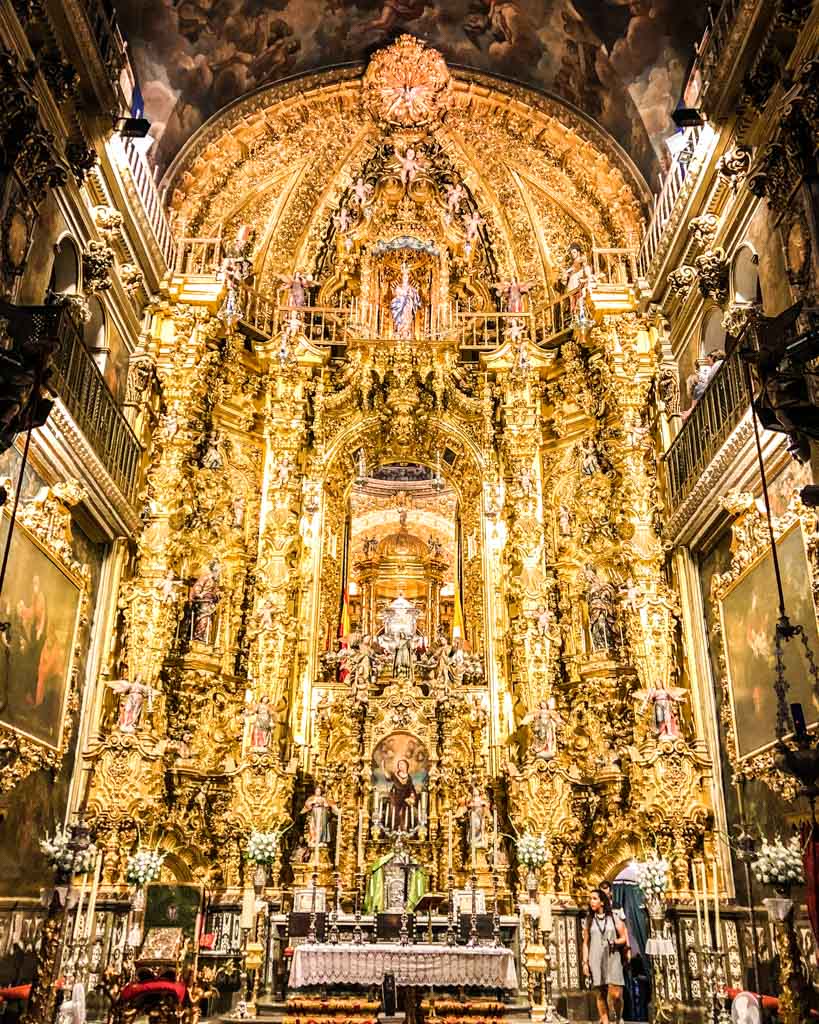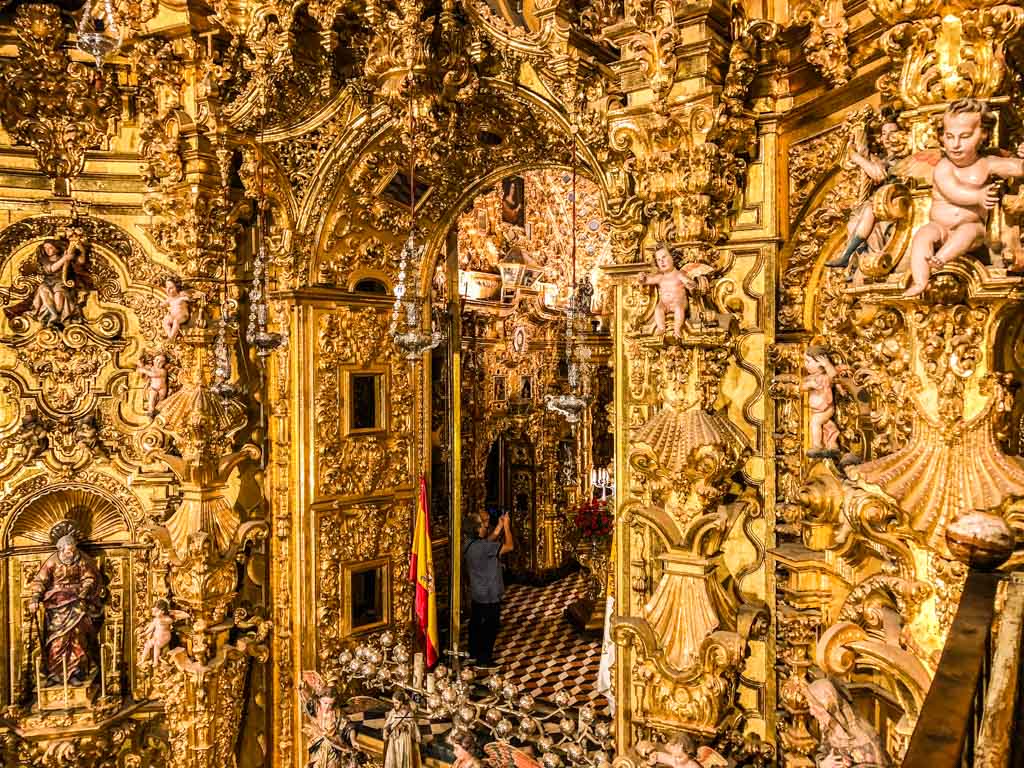 Make sure you schedule your visit before or after siesta. There is an entry fee of 4 Euros. You can find more info on visiting the Basilica de San Juan de Dios here.
6. Stop into the Monasterio de San Jerónimo: What to Do in Granada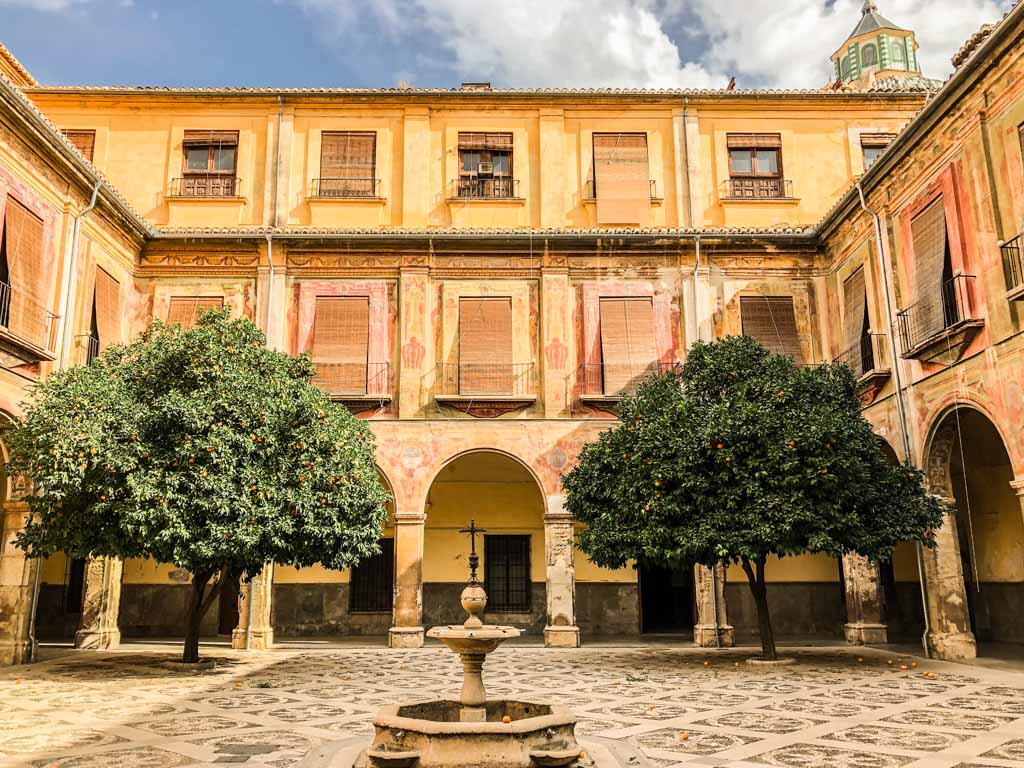 We definitely didn't find this on any lists of what to do in Granada. We stumbled upon this monastery by accident when we were walking the centro aimlessly. I spied some pretty tile through a doorway so we decided to step in and see if it was okay to walk through.
We then realized that this was an old monastery that had been converted to a hospital. The gorgeous Monasterio de San Jeronimo is filled with beautiful tile, engravings, and bright courtyards filled with orange trees.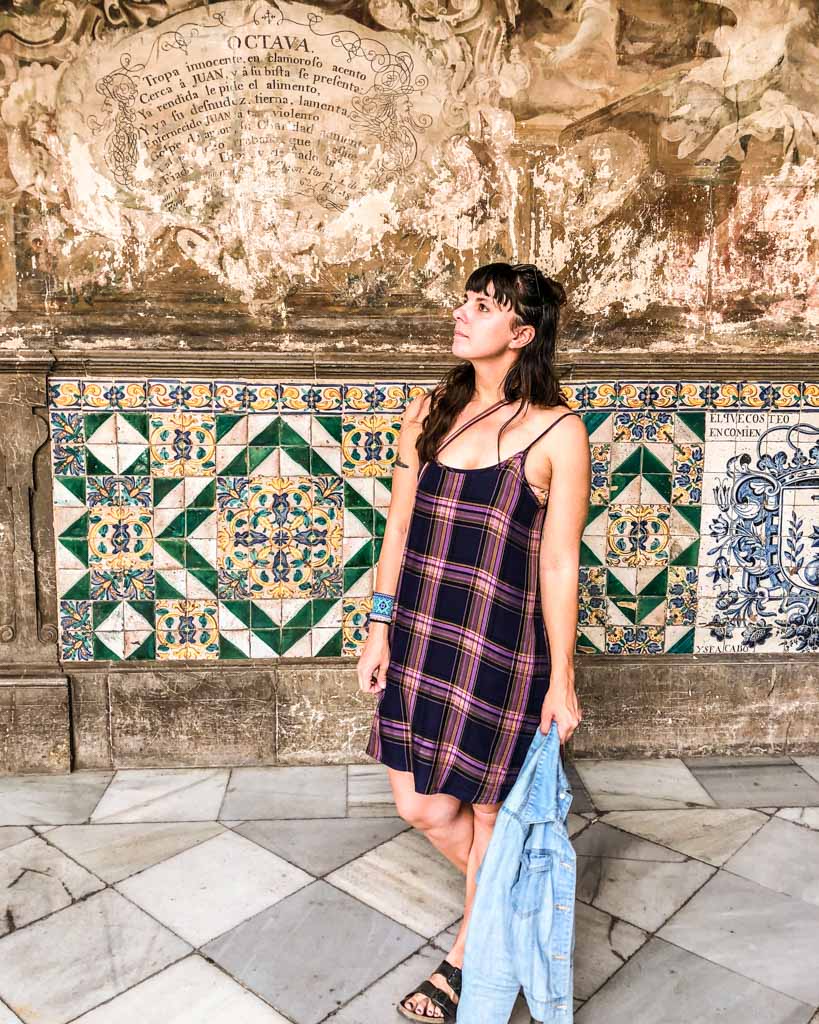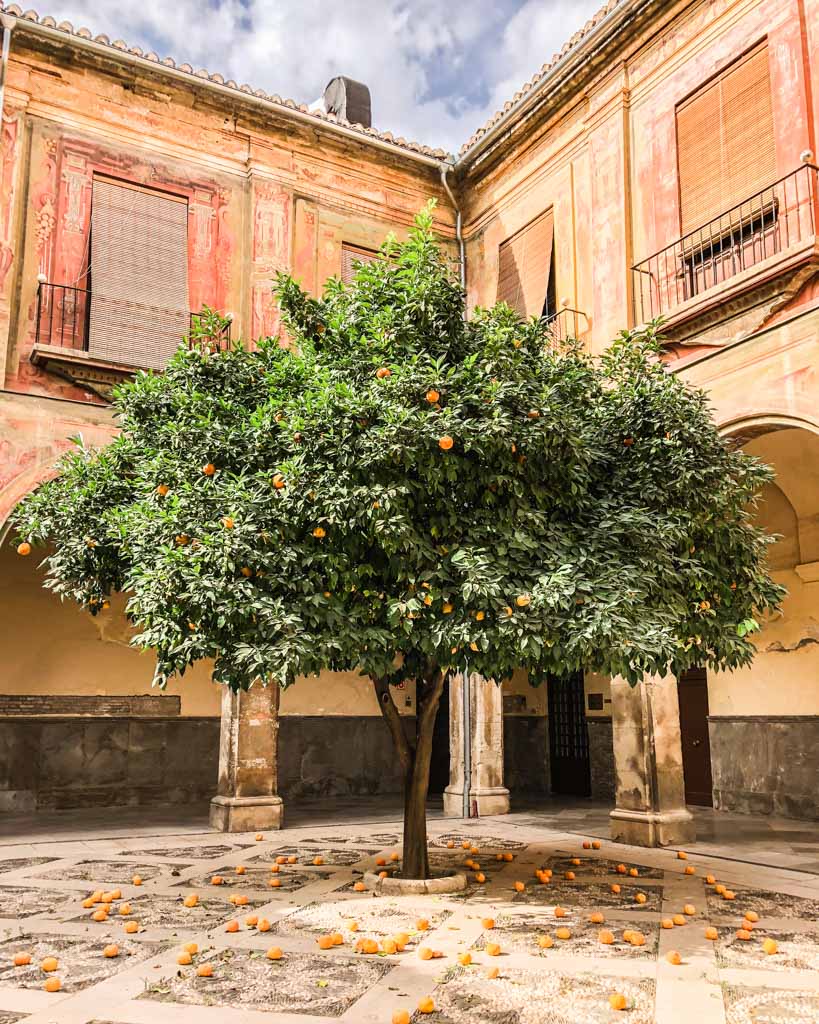 This is an amazing off-the-beaten path place to check out that you won't see on most Granada City guides. Be sure to stop into the Monasterio de San Jeronimo to get some beautiful photos!
7. Shop at the Artisan Market, Alcaiceria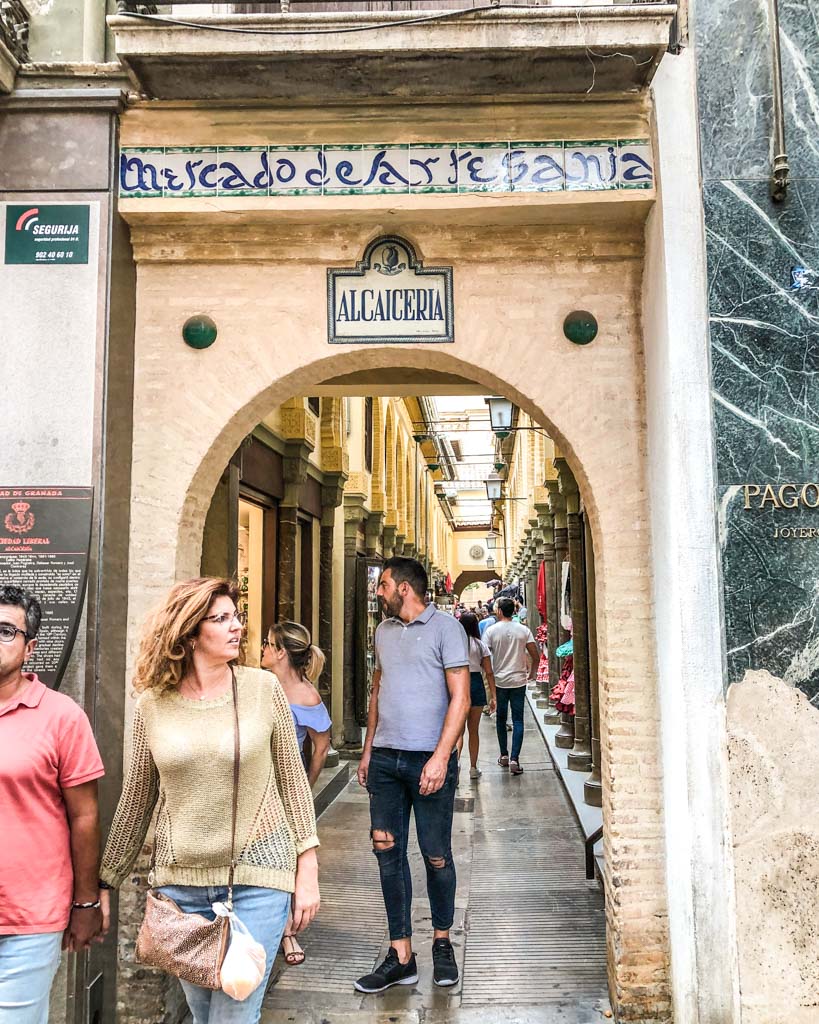 If you're looking to take home some beautiful souvenirs, stop by the Mercado de Artesanias, Alcaiceria. This market is located right near the cathedral in the centro, and is jam packed with pretty textiles, handmade shoes, hats, lamps, mirrors, and anything else you can think of.
I didn't get to spend nearly enough time here, just was in awe of the beautiful things as I passed through one afternoon. I would have loved to spend more time slowly perusing all the artisan goods.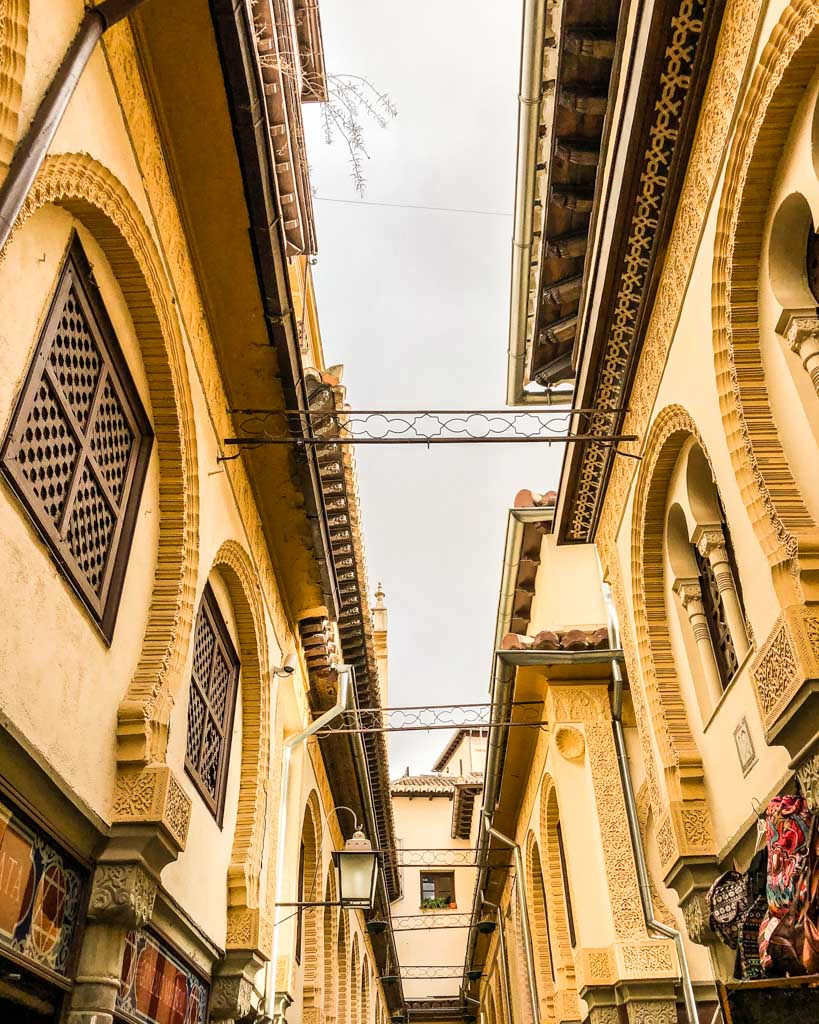 If shopping is high on your what to do in Granada list, definitely spend some time at the Alcaiceria market in Granada centro.
8. See the Granada Cathedral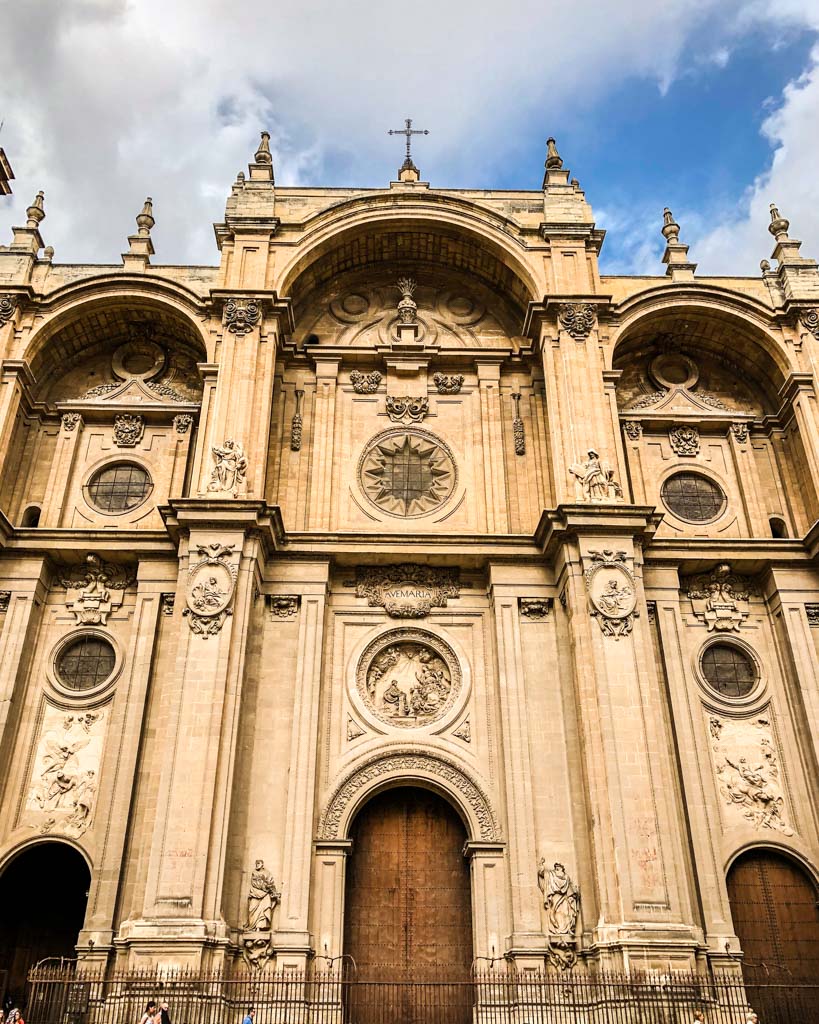 The last spot on my Granada city guide list is a popular one - the Cathedral of Granada. This building is beyond impressive, and a little intimidating in size.
To be honest, we never went inside. We tried to one afternoon, but the insanely long line turned us off, so we walked around the outside taking pictures.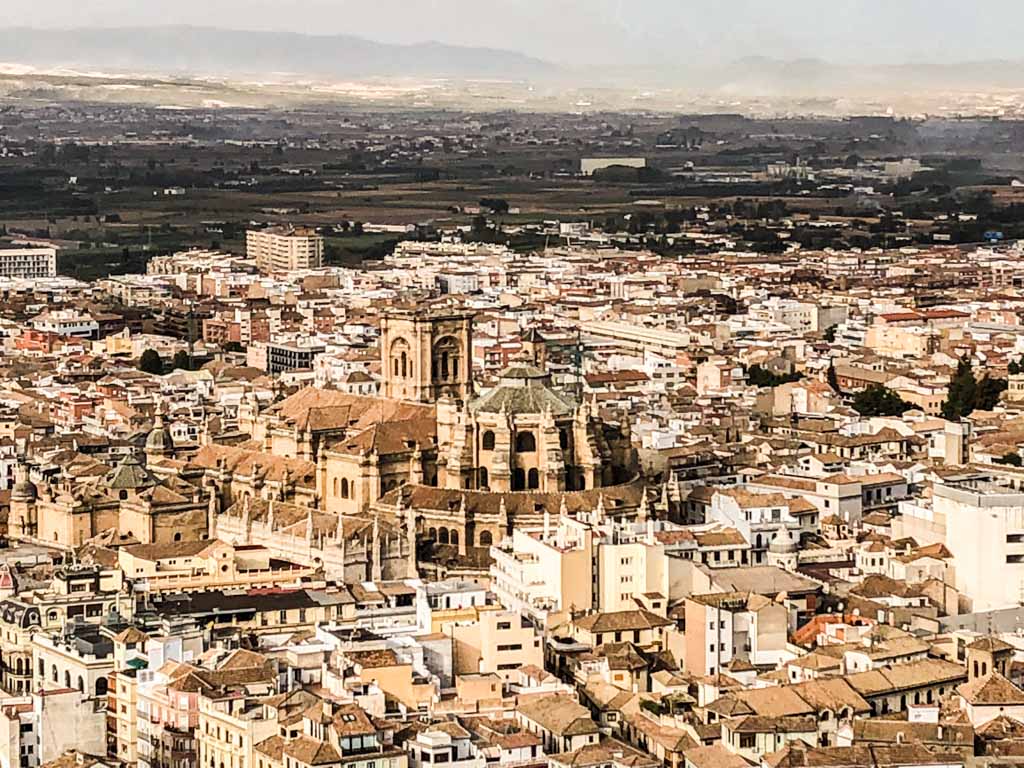 I don't feel too bad that we didn't make it inside. I've heard it's nice, but pretty typical to other impressive cathedrals. So if you've visited grand European style churches before, getting a look at the exterior should suffice.
---
And that's it! My list of what to do in Granada - a Granada city guide with my 8 favorite things to see and do.
Grab my Granada City Guide map below.
It has the locations of all things to do, tapas bars, and even the prettiest door in Granada!
If you enjoyed this Granada city guide, check out my post about hiking Sierra Nevada mountains - the tallest mountains in all of Europe that are so close by the city of Granada - and my Granada food tour with Spain Food Sherpas. There is so much to do in and around the city of Granada!
Pin it for Later!