As I've previously mentioned, budget hotels in the Dominican Republic didn't impress me much. In Mexico or Central America you can find many stylish hostels or quaint local guesthouses in every town, but in the DR it's much more challenging. The budget options here tended to be a bit rundown, with bare bones furniture and decor, and few amenities.
One guesthouse that stood far above the rest was El Pequeño Refugio in Las Galeras. The b&b has only two private rooms above a restaurant/bar. Everything is decorated in minimalist European style with a rustic twist. It's owned by two Bulgarian expats who go above and beyond to make you comfortable, and also make a mean mojito.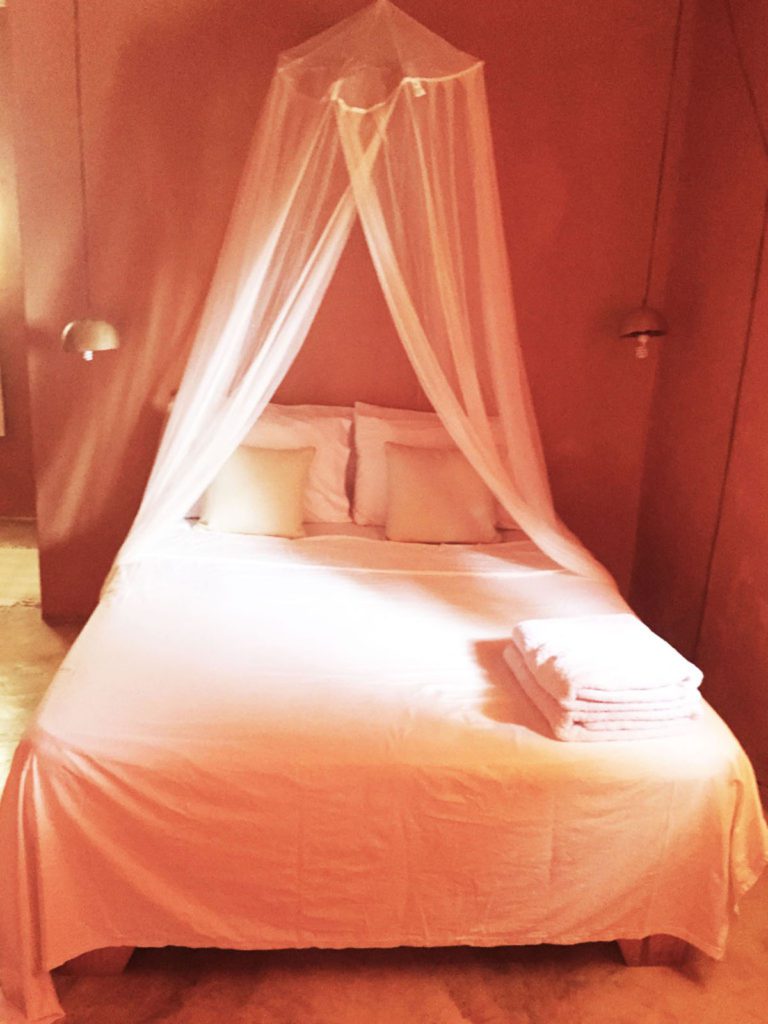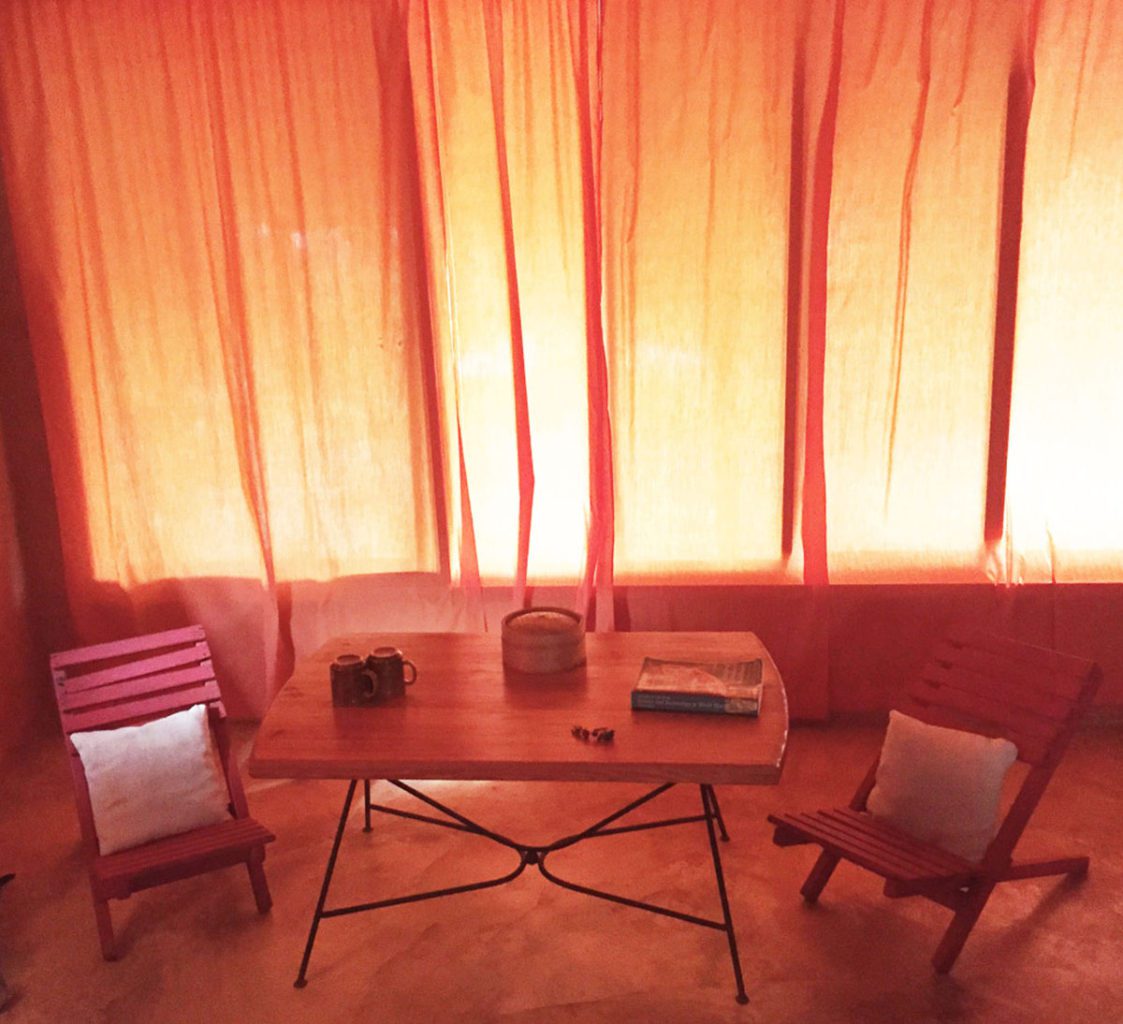 What's Great:
Fresh, complimentary breakfast - El Pequeño is a true b&b with a fresh, made-to-order breakfast each morning. Choices included an omelette with local veggies, yogurt with fruit and muesli, crepes, oatmeal and fresh coffee. Every morning we enjoyed this healthy and fresh food before setting out on our adventures.
Decor - I loved the way the room and the restaurant was decorated. The room had a large, low European style bed with mosquito net, low wooden coffee table, small chairs, and a beautiful rug. The large picture windows open wide, so fresh air flows through. The vibe is rustic, minimalist, and natural - very comfortable and very Dominican.
Comfy hangout area downstairs - The restaurant/bar area is a great place to hang out. It's spacious, chill, and a nice place to catch up on email or get some work done while sipping on a Presidente.
Accomodating hosts - Several times during our stay, the owners went above and beyond to accomodate us. On our check in day, we asked to check in very early in the morning so we could head out on a hike. They opened up early so that they could let us into our room before we got on our way. Another day we took an early tour and they offered to make us breakfast an hour earlier than usual to make sure started our trip with full bellies.
What Could Be Better:
Noise - This is the biggest drawback. The b&b is right at the main intersection in town and the DR is not a quiet country. Even though this is a tiny town, motorcycles, horses, and cars drive by regularly. During high season you may hear more people out on the street, but motorcycles are the main culprit. If you are a light sleeper, this may not be the place for you.
No bathroom door - The rooms both have private bathrooms, but there is no true door between the room and bathroom. A curtain divides the area. This was not a big deal for us as a married couple, but is something to keep in mind if you are more modest.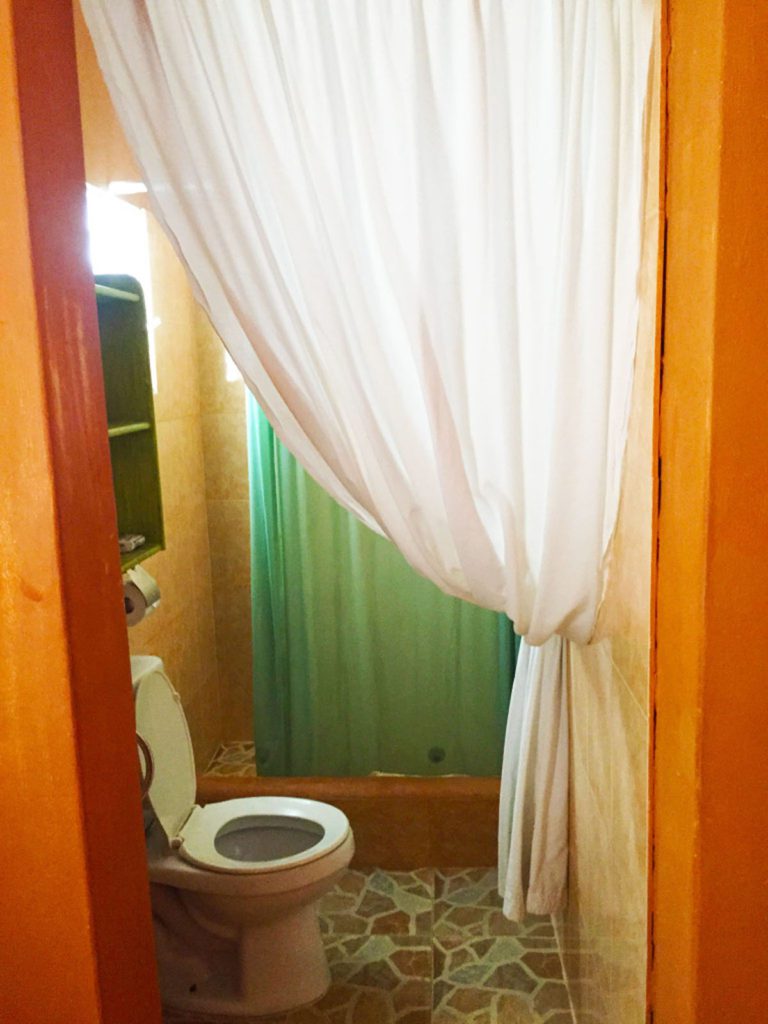 Warm - The room can get a bit warm. There is no A/C (which is pretty typical in budget accomodation in the Dominican Republic) and the windows are kept open at all times to let air flow through, but it can still get a bit warm during the night. Again, this was not a big deal for me as I like warm weather, but may be uncomfortable if you're sensitive to heat.
Overall - I really enjoyed our time at El Pequeño Refugio and would definitely return. If you are looking for a cute, rustic spot in the middle of Las Galeras, this is the perfect option.
Contact:
849-267-5848