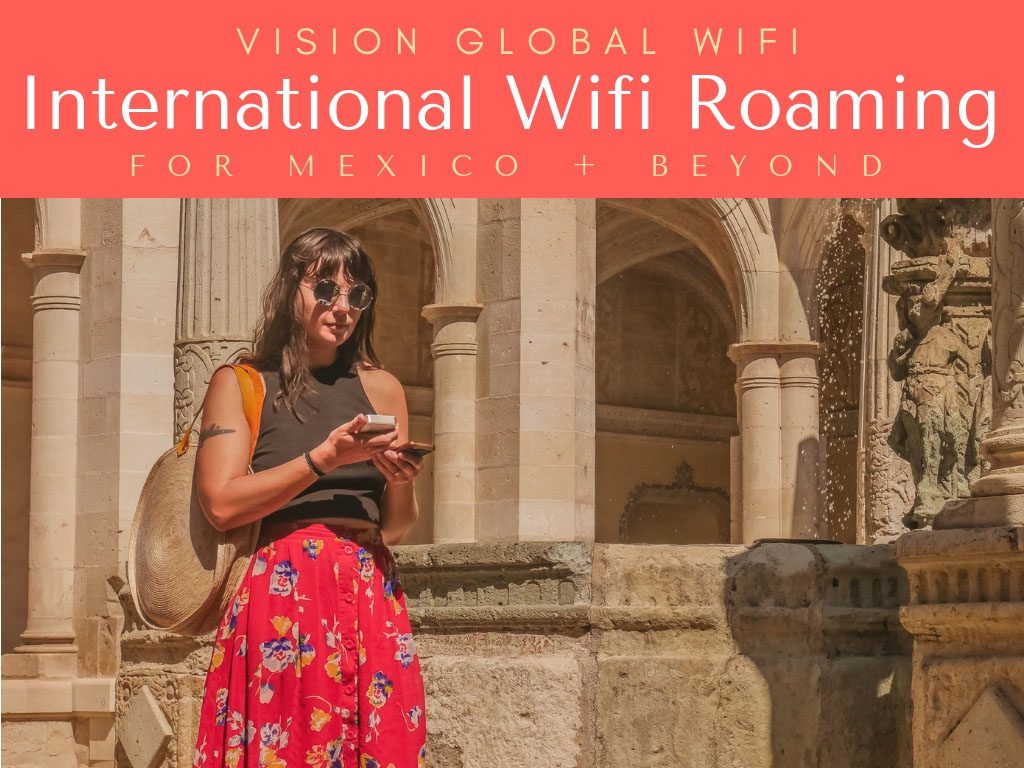 As a digital nomad and former full-time traveler, I can attest that I am (sometimes too) aware of international wifi roaming options. I've lived and worked in 17 countries, and spent lots of time being stressed out about having adequate wifi to meet deadlines and make meetings.
Whether you are a digital nomad or a casual traveler – wifi is important on a trip. Everyone wants to be able to stay in touch with people at home or their fellow traveler, be able to check Google maps for directions or locations while exploring a new city, and share their moments on social media. And anyone who needs to work while traveling will absolutely need to be able to respond to emails, work on projects, and potentially hop on calls or meetings.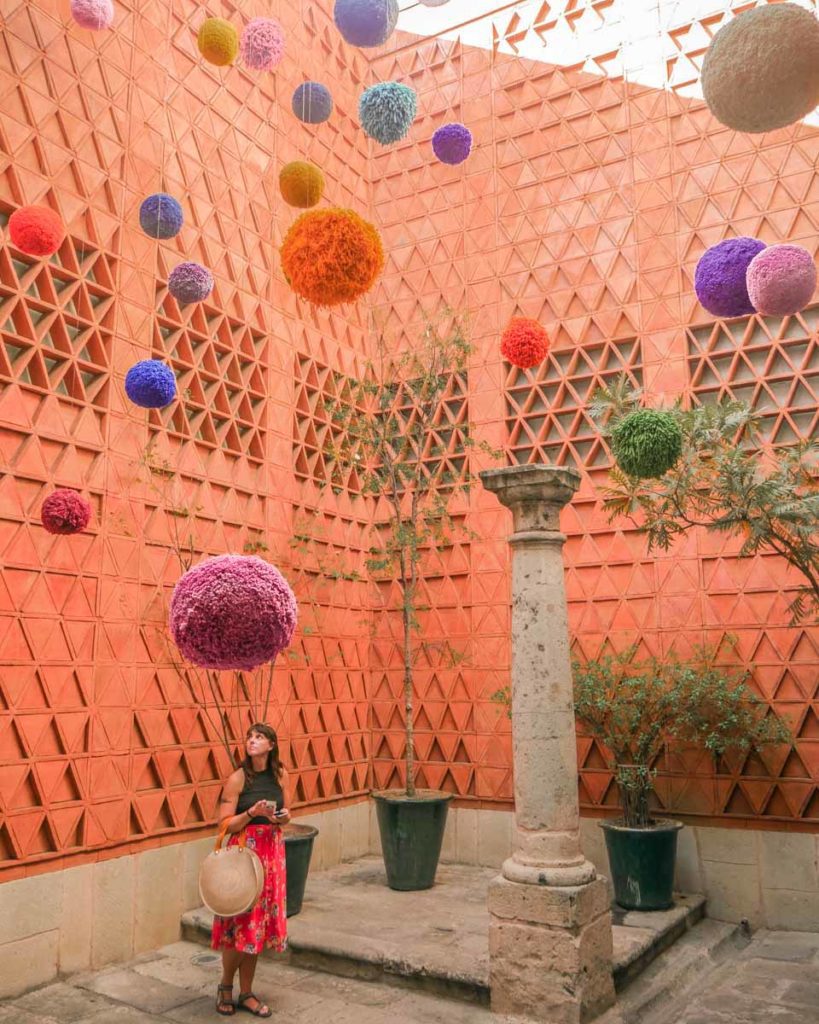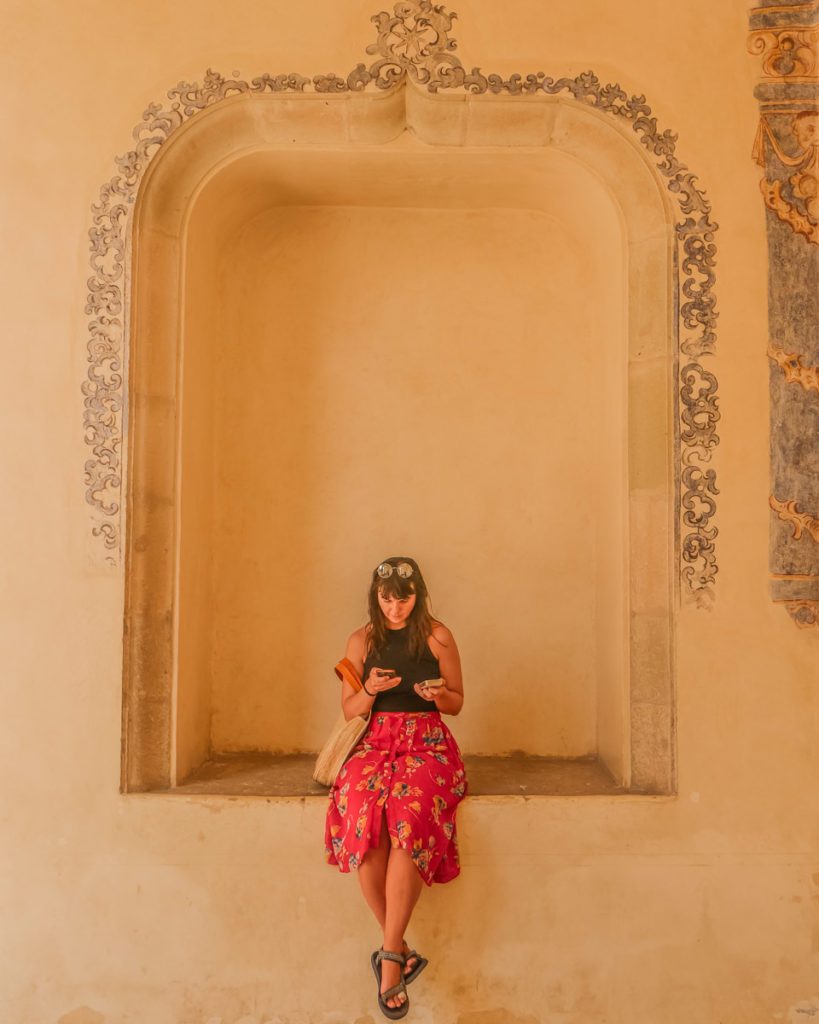 One new way to stay connected while traveling is international wifi roaming via a hotspot. I have spent the last week trying out the Vision Global Wifi hotspot device and service and can give you my thoughts about how it worked below.
Special Discount: Vision Global Wifi is giving Brooklyn Tropicali readers 20% off your order when you reserve through this link ! No code needed, the discount will be applied automatically.
And if you are planning a trip to Mexico, I can give you my first hand experience of using the wifi here in Oaxaca.
What is International Wifi Roaming?
This is a service that allows the traveler to access international wifi just about anywhere by connecting to local cell phone data service. The wifi hotspot acts as a router and allows users to connect several devices at once.
Vision Global Wifi, in particular, is available to use in over 130 countries/regions and has had over 9 million users.
Options for International Wifi Roaming or Cell Coverage While Traveling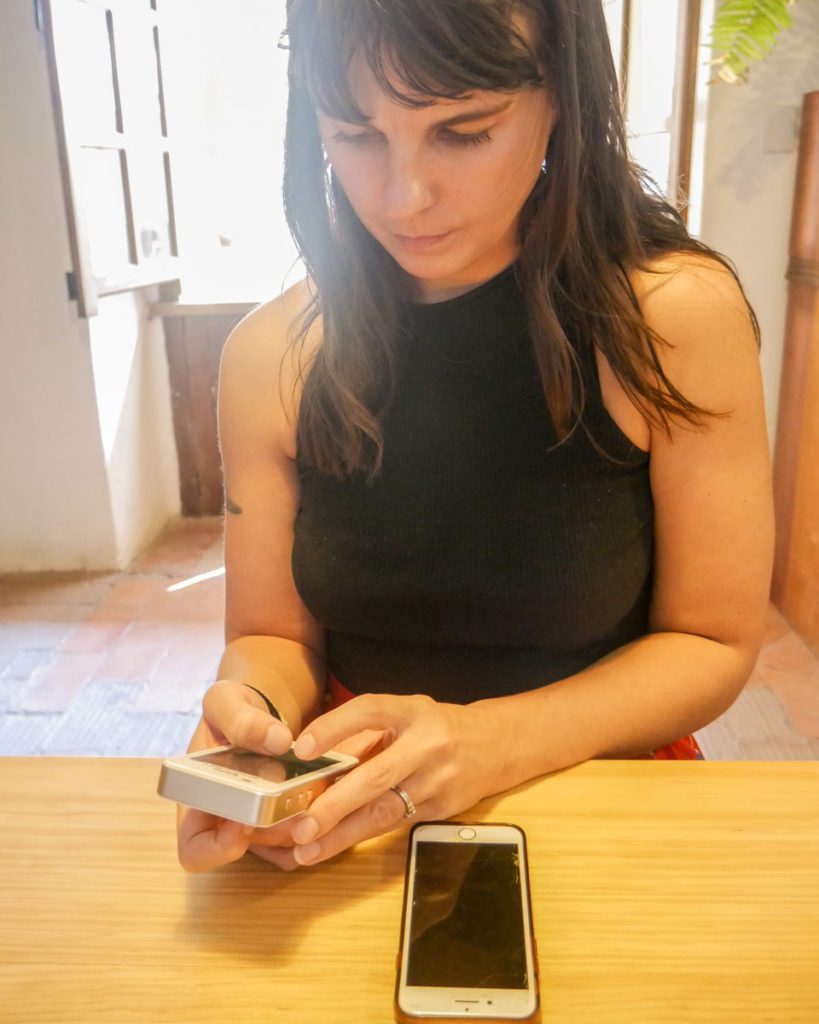 Here's a list of the top options for travelers to connect to wifi on the road.
1) Pay for a short-term international extension to normal cell plan.
I know this option can be expensive – I've heard from many friends and travelers that they will purchase a short-term international data roaming package during a trip. Check with your provider for prices.
Some services like T-mobile offer international texting & data. I've used this all over the world and it's been helpful, but the speed of the data is super slow in most countries. Speeds are usually 2G so you have to be really patient as you try to search for things. It really only works as an emergency or very minimal option for checking Google maps or text messages while out on the street.
2) Buy a SIM card when you arrive in the country.
This option can sometimes be a hassle to have to switch out your SIM cards and make sure you don't loose or damage your original to replace when you leave. You'll usually have to pay upfront for data plans in the country according to what you think you'll use. You'll also need to do this in every country you visit, so if you are planning to visit a few places on one trip, you'll have to do this several times.
3) Use available wifi networks as you go.
Some people choose to just connect to hotel/hostel, restaurant, and public wifi spots when they travel. This can be quite unreliable as the wifi networks sometimes don't work, or the speeds are slow. This also means that the connection will be unsecure. This has made it very tricky in the past when I am traveling with friends and we need to make a plan to meet up later. If one person doesn't have access to international wifi roaming, we often have difficulty staying in touch and making plans.
4) Buy or rent a portable international wifi roaming hotspot.
This is how Vision Global Wifi works. You rent the hotspot for the duration of your travels, and can ping off the international wifi roaming at any time of the day. You'll be able to use this hotspot just about anywhere that cell service is available.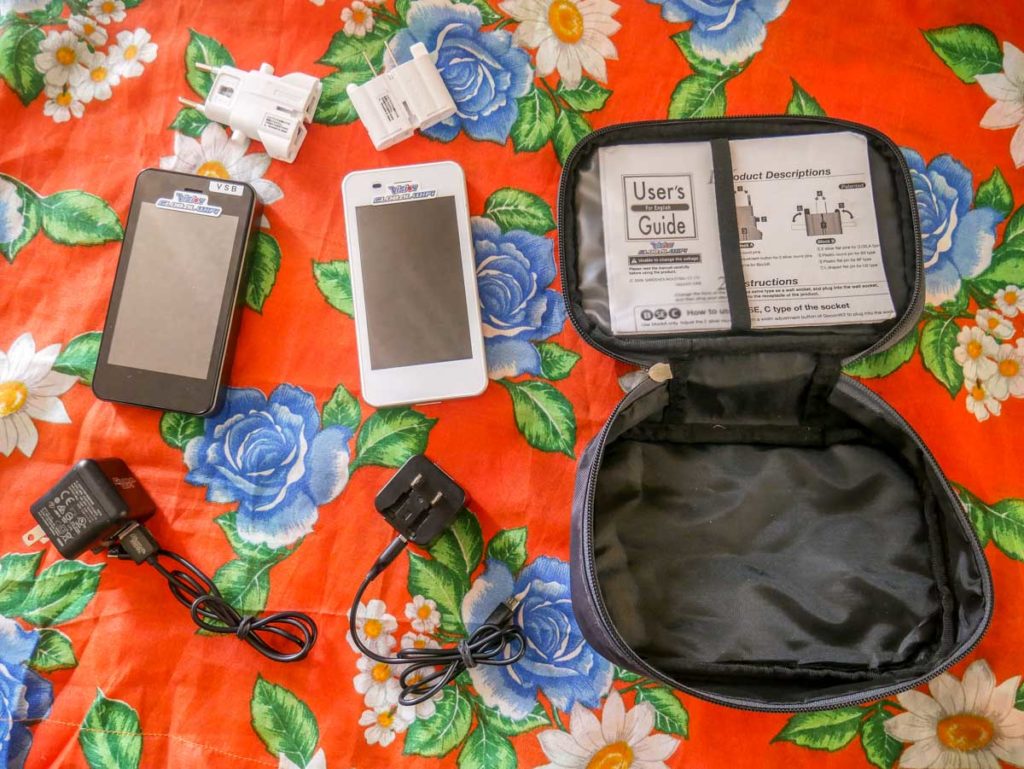 Pros of Using Vision Global Wifi: International Wifi Roaming
Reliability: International Wifi Roaming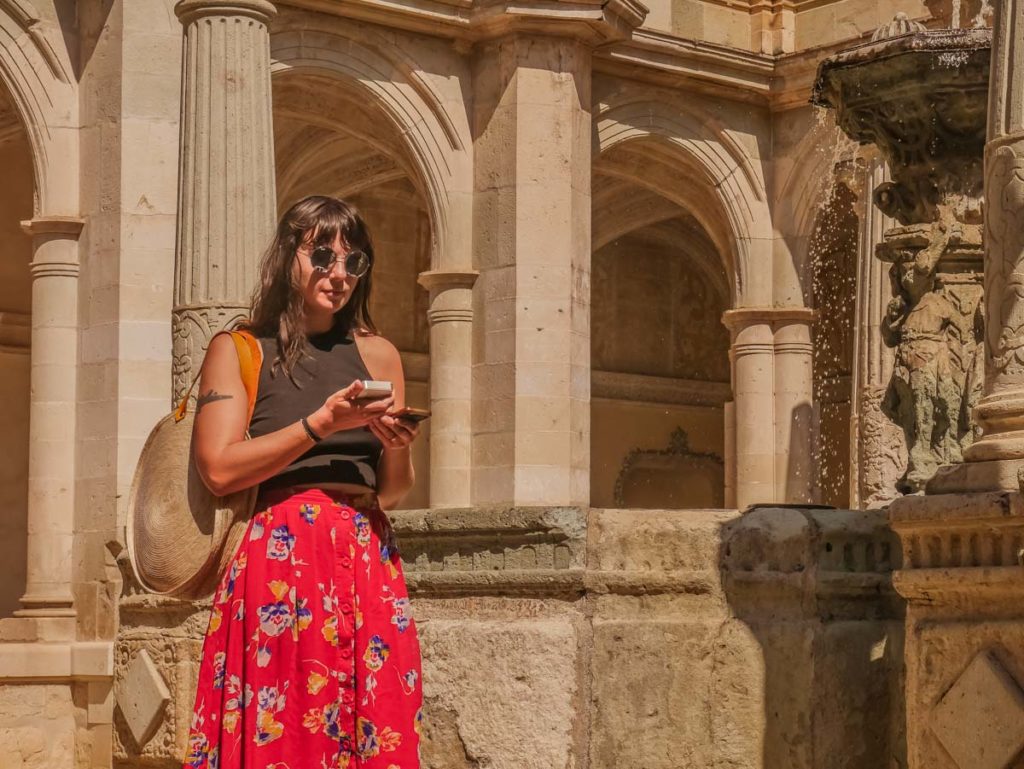 In the week I've been testing out the international wifi roaming hotspot, I've never had an outage or signal drop.
To me this says a lot because I know how unreliable wifi and sometimes even cell signal can be in Oaxaca.
When I am working while traveling, it's super important to me that i can be confident that I'll have wifi connectivity to meet deadlines, answer emails, or finish projects. There have been so many times that an Airbnb's wifi did not live up to expectations, and I would spend so much time feeling stressed out and searching for coworking spaces. It would have saved me a lot of headache if I would have had a backup option like this hotspot to hop on a dropped call, or to finish a project within a deadllne.
Use it Anywhere: International Wifi Roaming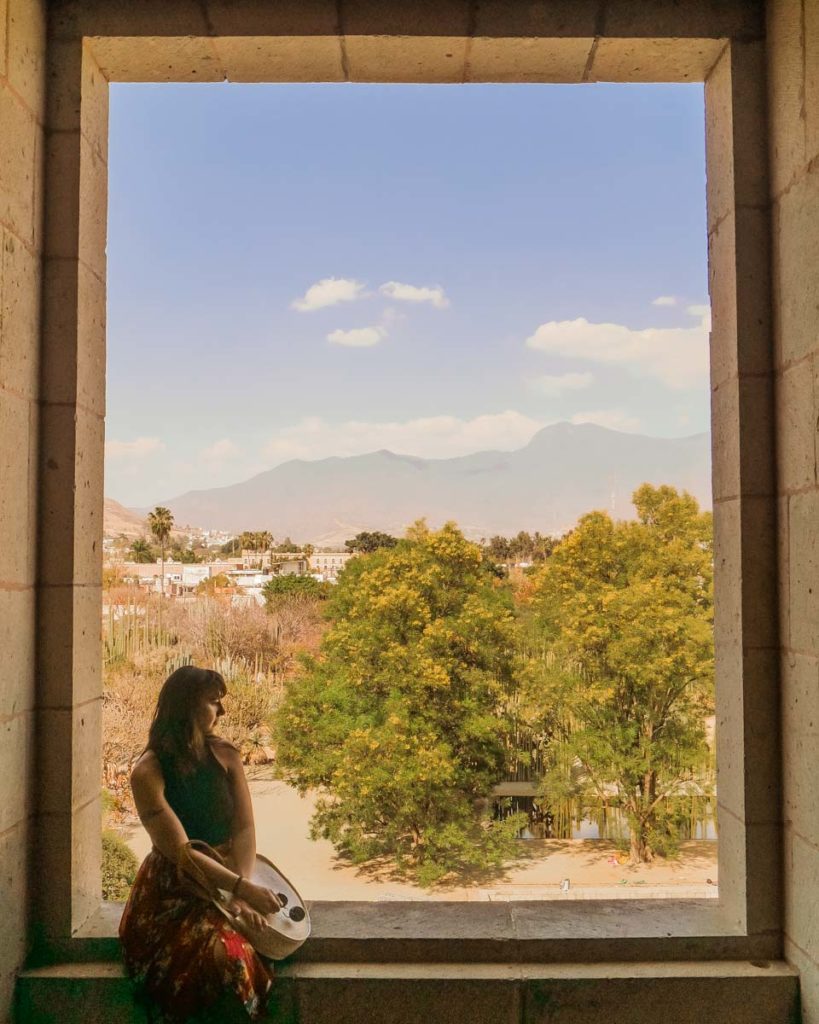 This international wifi roaming hotspot can receive wifi almost anywhere that a cell signal is possible. I've been able to use it on the street, in museums, in our apartment, and various other places around town.
Connect on Multiple Devices: International Wifi Roaming
You can connect up to 5 devices to the international wifi roaming hotspot, so it's super convenient for the whole family to share or a couple traveling together.
It's also great if you are like me and you always have a few devices going at a time. I've connected my phone and laptop at the same time without any problems. You can also connect tablets.
Small and Travel Friendly: International Wifi Roaming
The international wifi roaming hotspot from Vision Global Wifi is about the size of a smart phone, just a bit thicker. It's a bit heavier than a regular smartphone, but still super easy to drop in your purse or travel backpack for the day. I bet you will forget it's there.
Easy to Use: International Wifi Roaming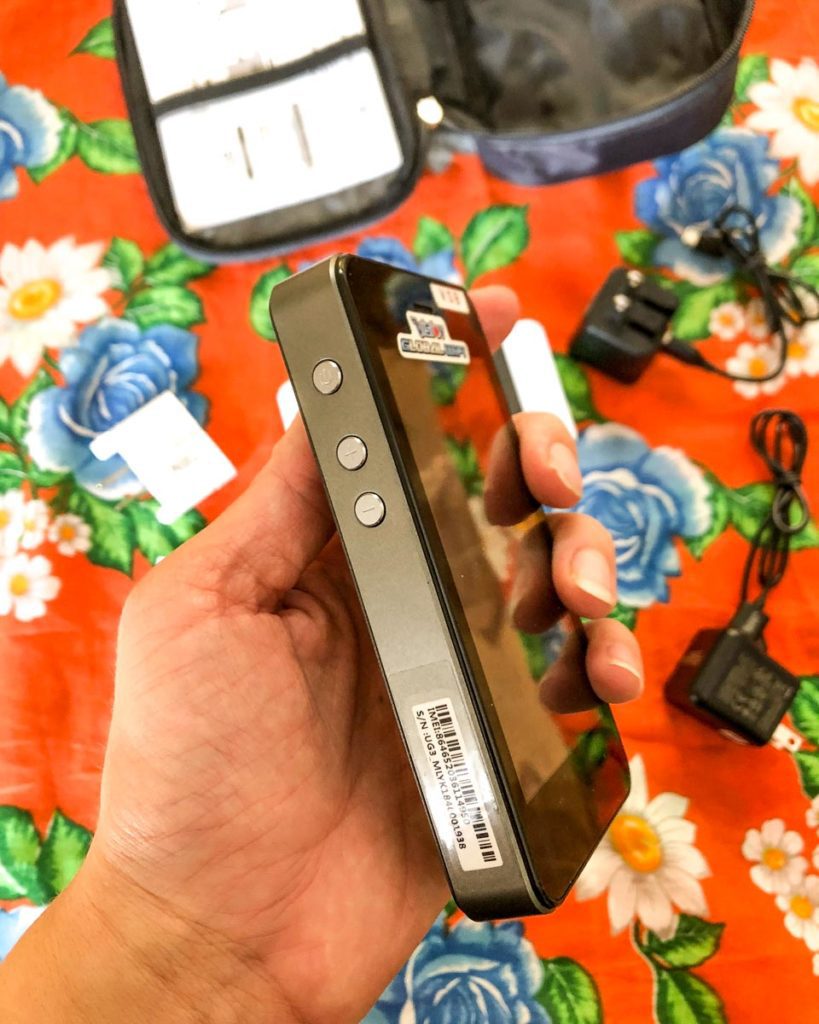 The international wifi roaming hotspot is beyond easy to use. You simply turn on the device, and the home screen will display the Wifi network name to join, and password to enter. There is also a log of the data usage.
Even if you aren't tech savy, this international wifi roaming hotspot is easy enough for anyone to navigate.
Good Wifi Speeds – On Par With Local Availability: International Wifi Roaming
I am quite used to traveling in countries and regions with slower internet speeds. I was curious to see how the Vision Global Wifi international wifi roaming would measure up.
I've tested the wifi speeds over various parts of Oaxaca, and have found the speeds to be as fast as the average typical wifi/data speed that is available here.
In my home, I was pleasantly surprised to find that the Vision Global Wifi worked better than my home wifi. The download speed of Vision Global is slightly lower than my home wifi speed, but the upload speed is significantly higher (my home wifi upload speed is pathetic). This meant that I was able to stream videos (like IG Stories) so much easier than I am able to normally.
Things to Consider About Vision Global Wifi: International Wifi Roaming
Must Pick-Up/Receive Hotspot in the USA
The Vision Global Wifi hotspot device is not available for shipping outside the USA at this time. But if you do live in the USA, the delivery service to your door is super convenient.
Daily Data Use Limits
The unlimited 4G basic plan includes a limit of 500mb of 4G-LTE daily then will slow down. If you are planning to heavily work throughout the day or stream movies, you will likely surpass this. This is a good data limit for people who want to use their phones and devices to check email, check and post to social media, and do other typical internet usage while traveling.


There is also an unlimited 4G advanced plan available in some countries that allows 1gb of 4G-LTE daily before slowing down. This plan costs slightly more per day, but may be worth it for heavy users. You can check rates by country and plan here .
For digital nomads, I think this would be a great backup for when unreliable wifi goes out or when they are traveling between destinations, or in more remote areas. Also a great option to stay connected while out on the street/between wifi networks.
Variable Pricing: International Wifi Roaming
Pricing plans vary depending on where you are traveling. For example rates are $6/day in the UK for travel in one country up to 10 days. If traveling longer than 10 days – the cost becomes discounted. Additional discounts are available for longterm rentals longer than one month.

The current price for international wifi in Mexico is $8.80/day. Check here for current rates by country and plan.
A sample cost for a one-week trip in Mexico would be $61.60, plus delivery of the device to your door and return shipping would make the total $77.60. This also allows you to connect multiple devices – so the price can be shared over a couple or family.
Special Discount for Brooklyn Tropicali readers!: Get 20% off by reserving through this special link . No code needed, discount will be applied automatically. So the sample rate above would be $65.28 (discounted from $77.60, discount is applied to daily rate).
Other Logistics: International Wifi Roaming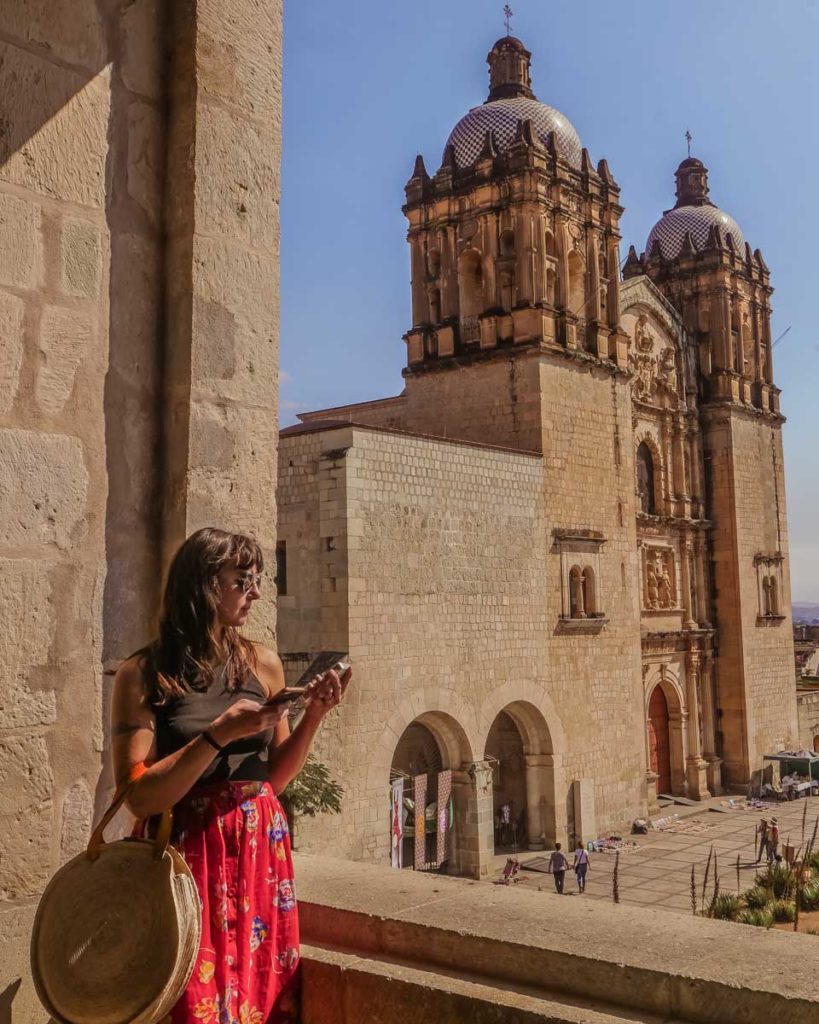 You must apply for the hotspot device 4 days before departure date. The device will then be delivered 1 day before departure date. The delivery fee is $8, and the return fee is $8. A return envelope is included in your package – just drop off at any USPS location within 1 day of return.
If you live in LA, or are traveling through LAX, you can pick up the device at a counter there. You still must apply for the device 4 days prior to departure. Pick up and return fee is $5 each.
When you receive the hotspot device, you will also receive a manual, usb charger, and ac cable.
Final Thoughts: International Wifi Roaming with Vision Global Wifi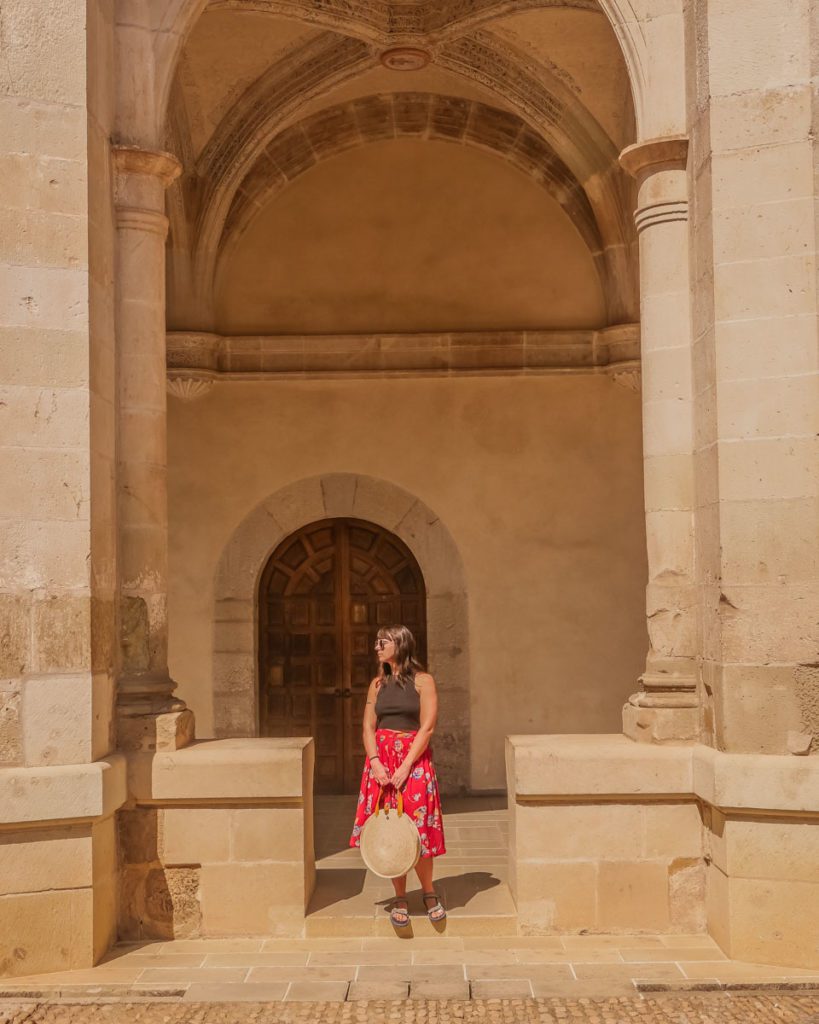 I've been really pleasantly surprised to find how reliable and effective the Vision Global Wifi hotspot has been in and around Oaxaca. It's been easy to use, and easy to throw in my purse whenever I go out.
I have had so many experiences with unreliable wifi, especially in parts of Mexico. This international wifi roaming hotspot has allowed me to skip the stress of sketchy wifi and get what I need to get done.
Disclosure: this post was written in partnership with Vision Global Wifi. As always, all opinions, experiences and thoughts are my own!
Pin it for Later!