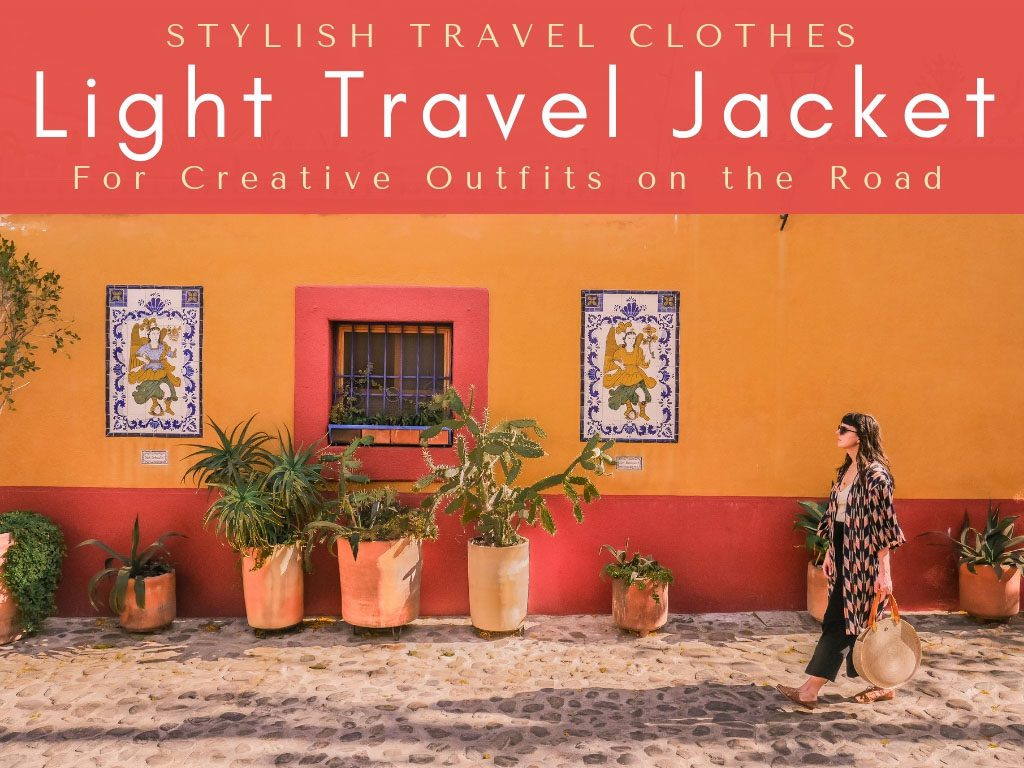 My mantra lately has been to let go of boring clothing that is only functional without being beautiful or fun. So I've been trying to rebuild my wardrobe, adding in some stylish travel clothes that pack well and serve lots of purposes. I just got this new beautiful Aura kimono jacket, and it works perfectly as a multi-functional light travel jacket, beach cover-up, yoga cover-up, scarf + more.
PROMO CODE: enter code BROOKLYNTROPICALI15 at checkout for 15% off your purchase!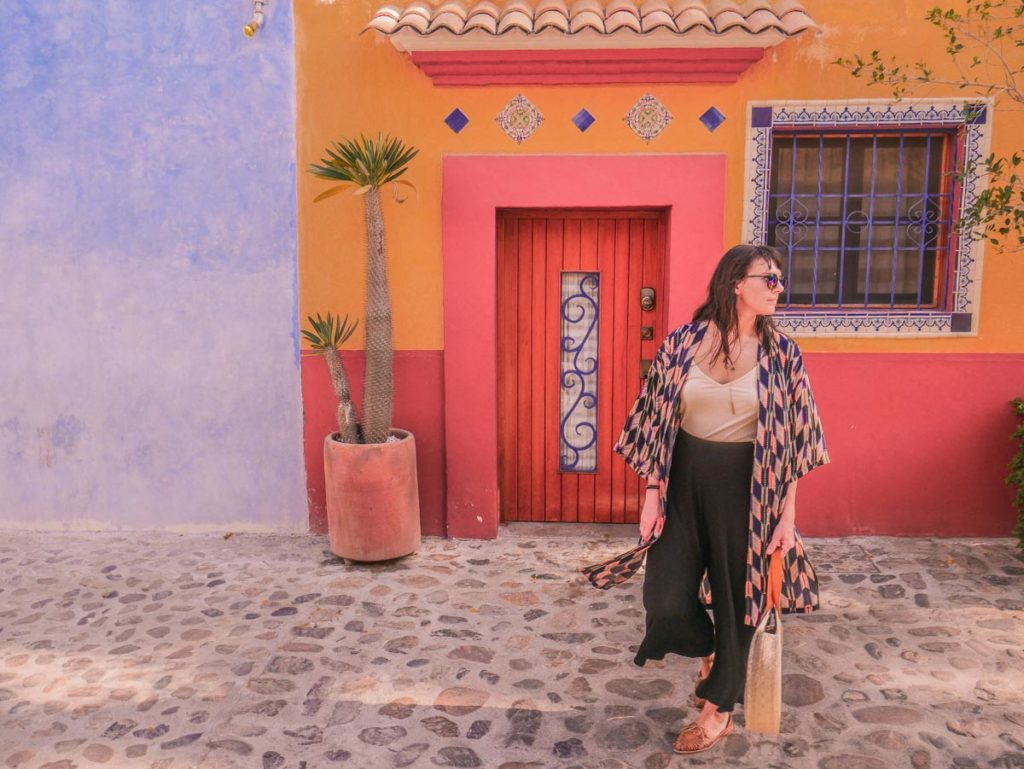 Limited Run Designs: Stylish Travel Clothes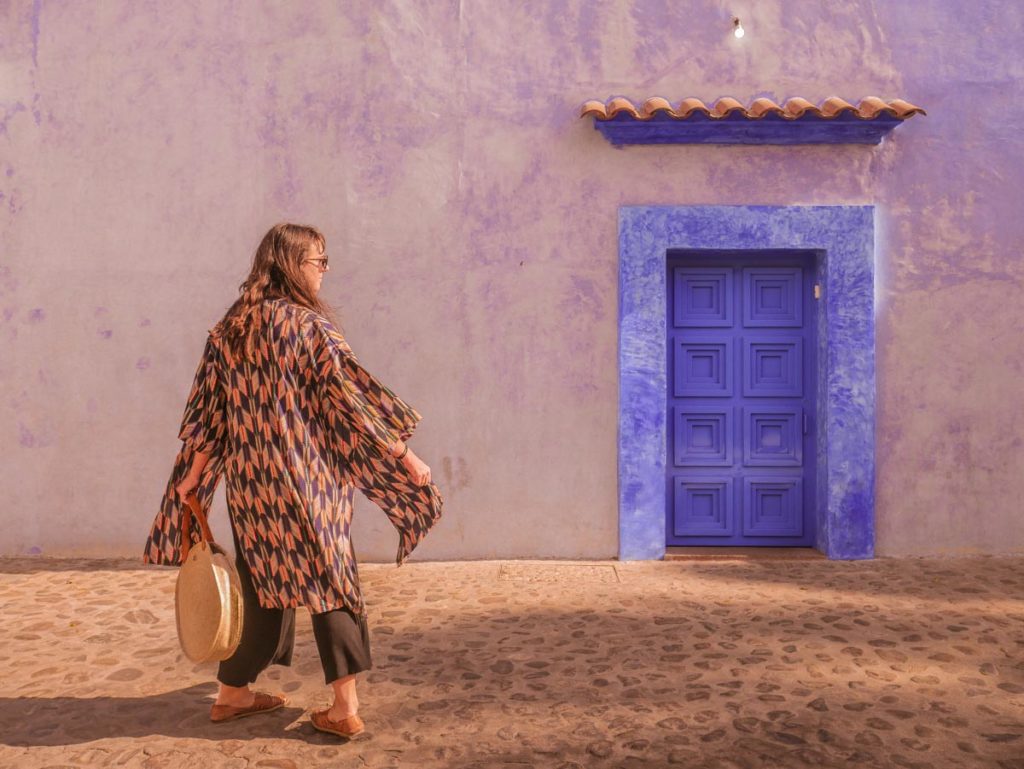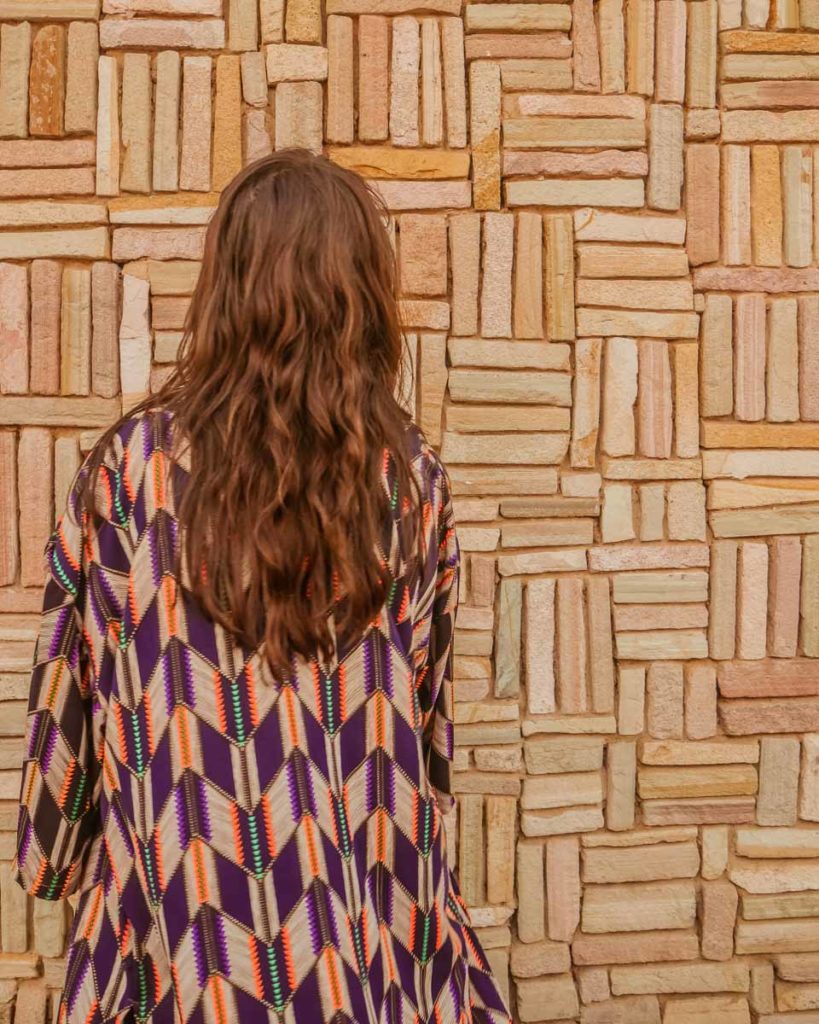 One of the most fun things about Aura kimono jackets is that each design is made in limited batches. They usually produce each design 22-27 times before discontinuing it and coming up with something fresh. This means that every piece is special. Your light travel jacket will be as unique as your travels.
I love the creative designs they come up with, and have to say that the kimono jacket I picked is even more beautiful in person.
Airy + Light Travel Jacket: Stylish Travel Clothes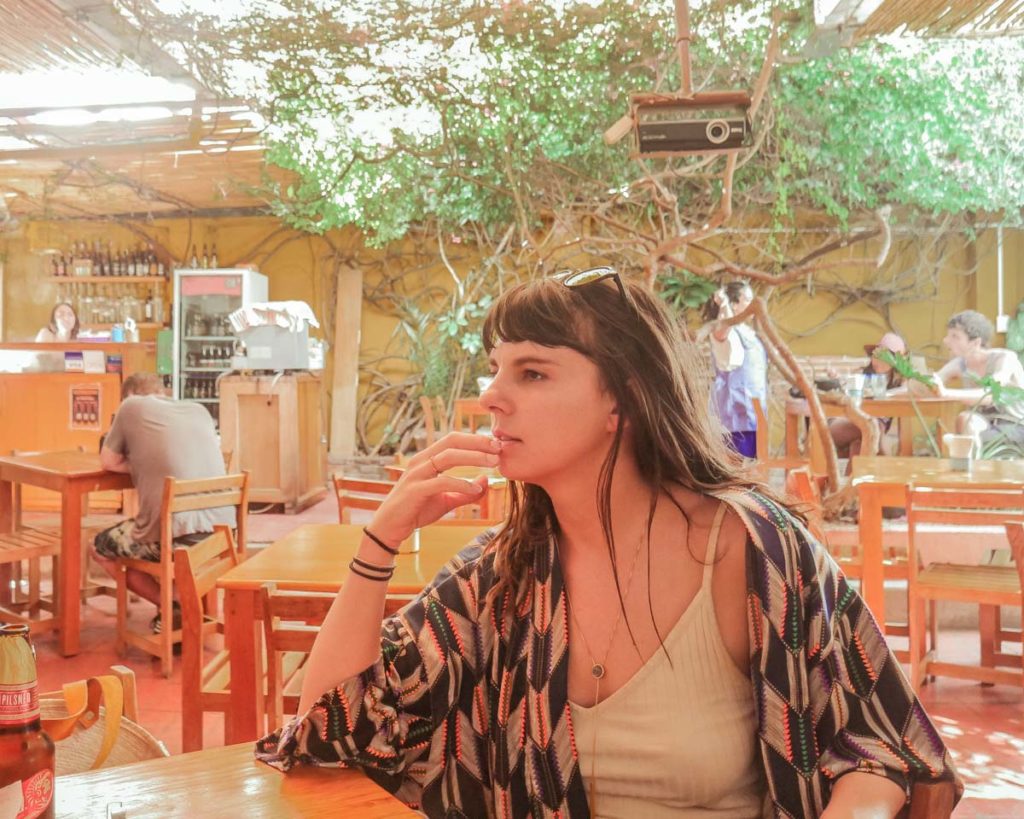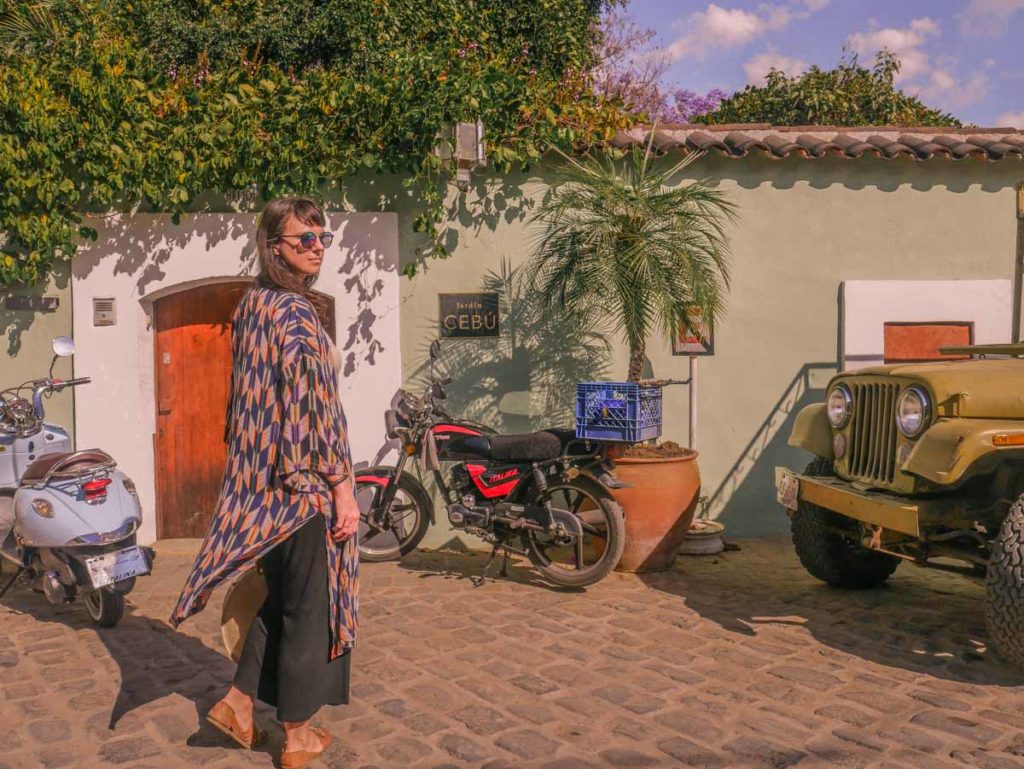 If you are like me, you plan almost all of your trips to warm and sunny locations. But that doesn't mean that you don't need some layers. Even the warmest tropical beach can have a brisk breeze or inclement weather.
I love that this light travel jacket is the perfect balance of coverage, but doesn't make me overly warm. It's lighter than my jean jacket – but provides lots of coverage down my arms and to a midi length down my legs.
But the side vents and wide kimono sleeves keep the air flow going. This is a great piece to add to your stylish travel clothes for your next trip to a moderate to warm city, beach, or natural location.
Unique Beach Cover-Up: Creative Outfits on the Road
Why not repurpose your light travel jacket to be a breezy beach cover-up? This kimono jacket works great over your favorite bikini, and the unique motifs look great on the sand.
You can throw this in with your suitcase when packing for your next beach vacation – wear it on the beach during the day, then over your sundress to dinner at night.
Creative Yoga Cover-Up: Light Travel Jacket
This hadn't occurred to me until just now, but I since I just signed up for a yoga retreat next month, I think this light travel jacket will be an awesome – throw over my yoga clothes – yoga cover-up.
After a long yoga class – it's great to have another layer to keep your warm, but not too heavy that it'll make you sweat. I plan to wear this at my upcoming yoga retreat in the temperate mountains of Guatemala to be the perfect layer for creative outfits and as a yoga cover-up.
Elevate Basics + Jeans: Stylish Travel Clothes
If you are worried about being able to come up with cute and creative travel outfits when most of your suitcase is filled with functional basics, this light travel jacket makes any simple outfit look so cute and unique. I think it especially looks great over jeans, jean cut-offs, or simple black pants.
Can Dress it Up or Down: Creative Outfits on the Road
This light travel jacket is also versatile – it can be worn with casual travel outfits like jeans and t's, or can be thrown on top of a black dress for an upscale evening out. It really works both ways with basic or stylish travel clothes of all kinds.
Or you can dress it way down as a robe in your hotel, or a swimsuit cover up at the pool!
Made In LA: Stylish Travel Clothes
These light travel jackets are made right in LA.
The company also commits to working with local artists – photographers, make-up artists, etc – to support and collaborate in the local creative community.
Repurpose & Be Creative!: Stylish Travel Clothes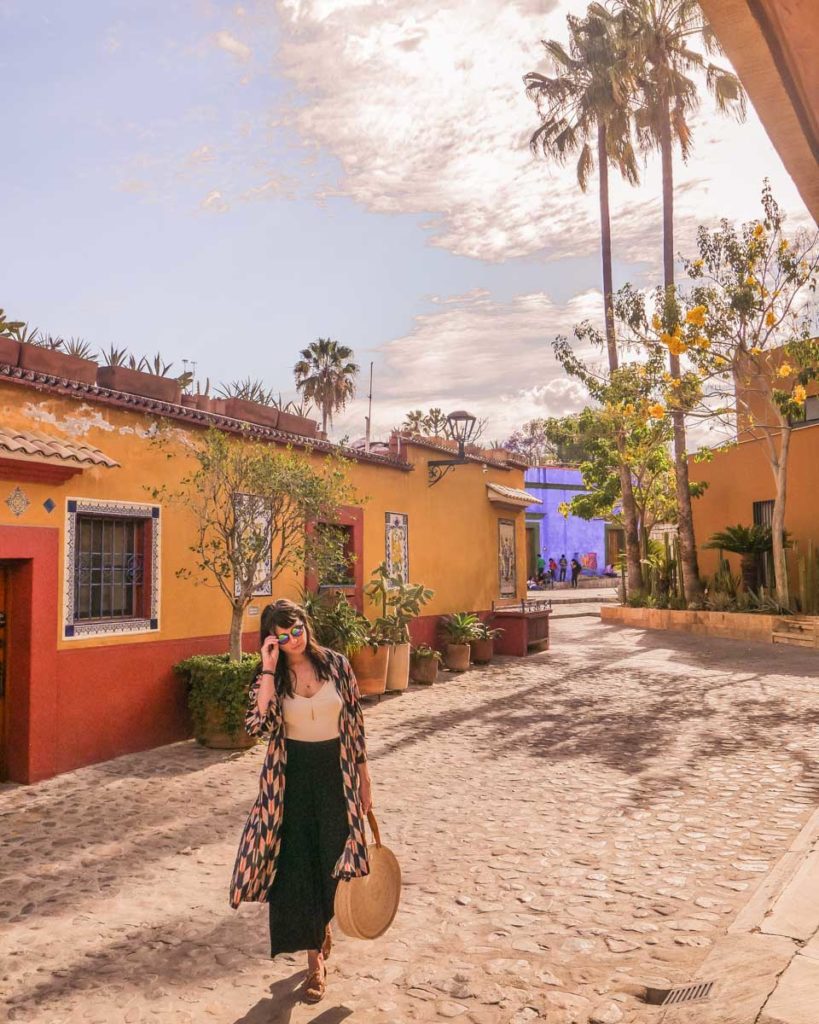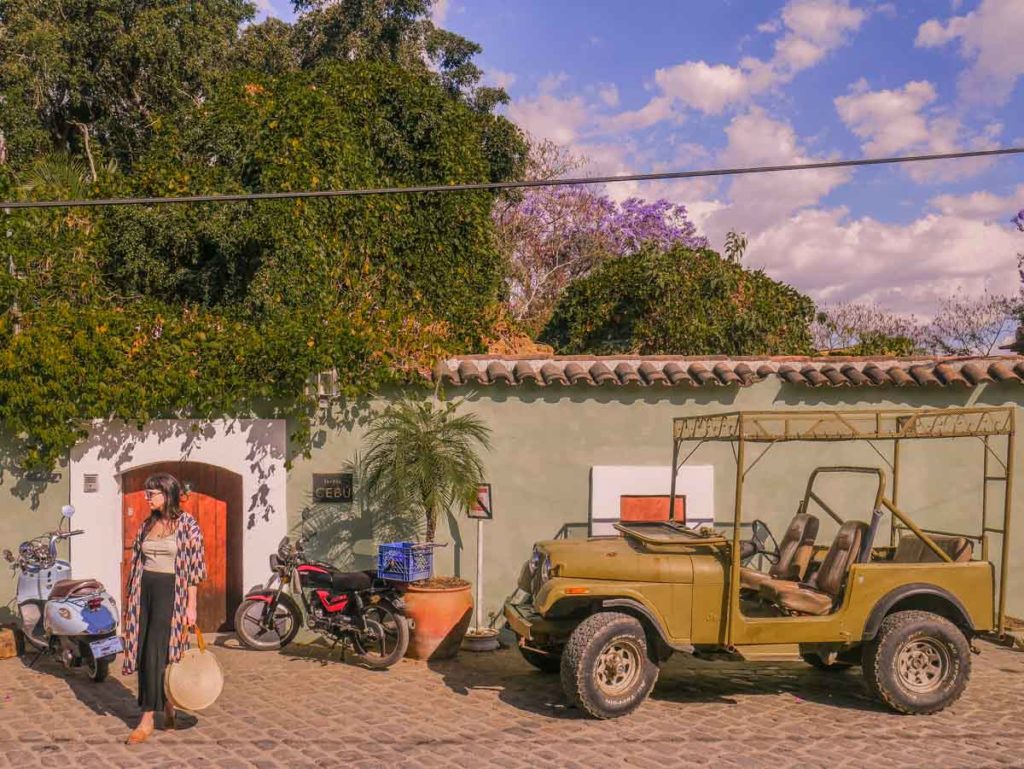 For me, travel packing is all about coming up with creative outfits. The Aura kimono jacket is a great light travel jacket, but it can also be used so many ways. I've been traveling with a scarf for a couple of years that I've used for multiple purposes. My new Aura kimono can be used in all the ways I used to use my scarf, with the addition of it being a beautiful light travel jacket.
Check out the Aura kimono jacket for yourself – their designs are limited and always changing!
PROMO CODE: enter code BROOKLYNTROPICALI15 at checkout for 15% off your purchase!
Disclosure: This post was written in partnership with Aura. As always, all thoughts and opinions are my own!
Pin it for Later!
And check out my other packing list posts and suggestions for more ideas.