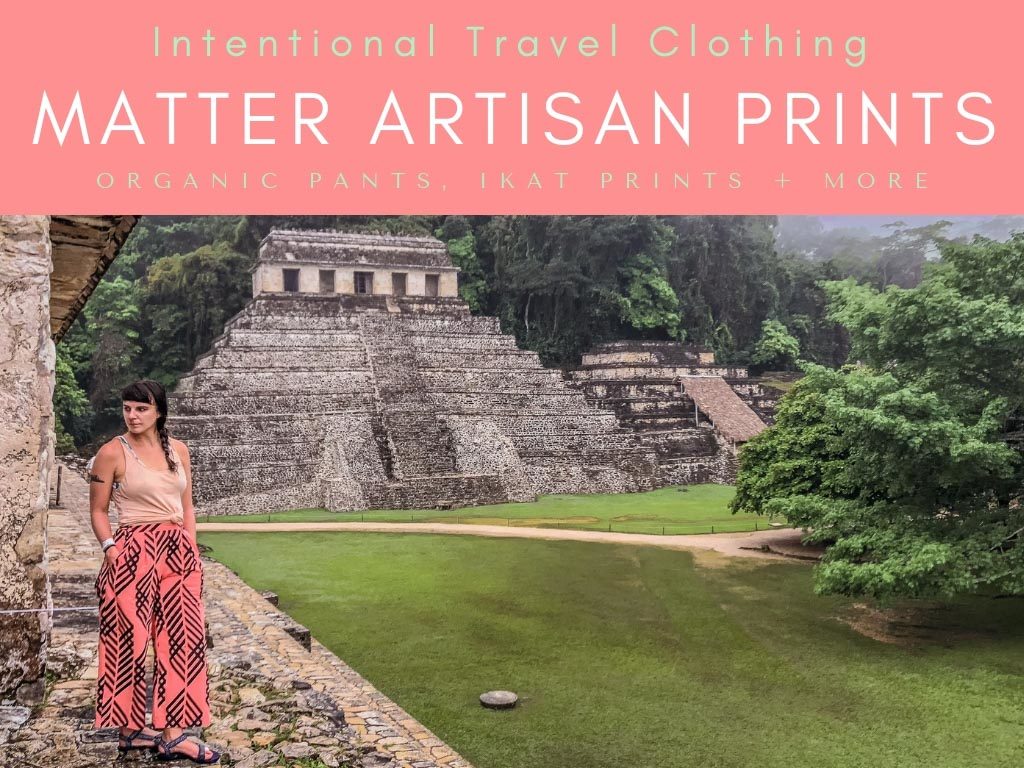 It's not every day I find a company that has some of the most beautiful, unique clothing around AND a strong moral compass & mission. MATTER is just that – their mission is to connect designers with artisans, in order to preserve and promote artisan prints and traditions in a sustainable way. They're also passionate about encouraging consumers to be more mindful and appreciative of quality products like cotton organic pants & tops, beautiful ikat prints, block printing, and handloom pieces.
Disclosure: This post was written in partnership with MATTER. As always, every opinion is my own. I am very in love with my MATTER artisan pieces.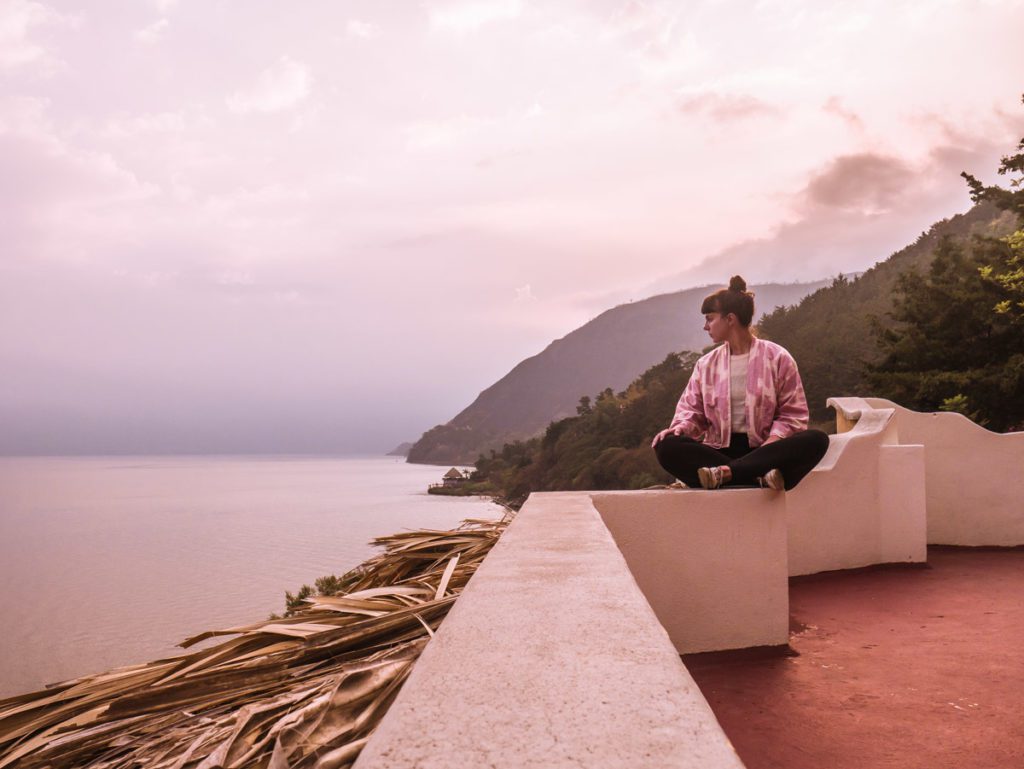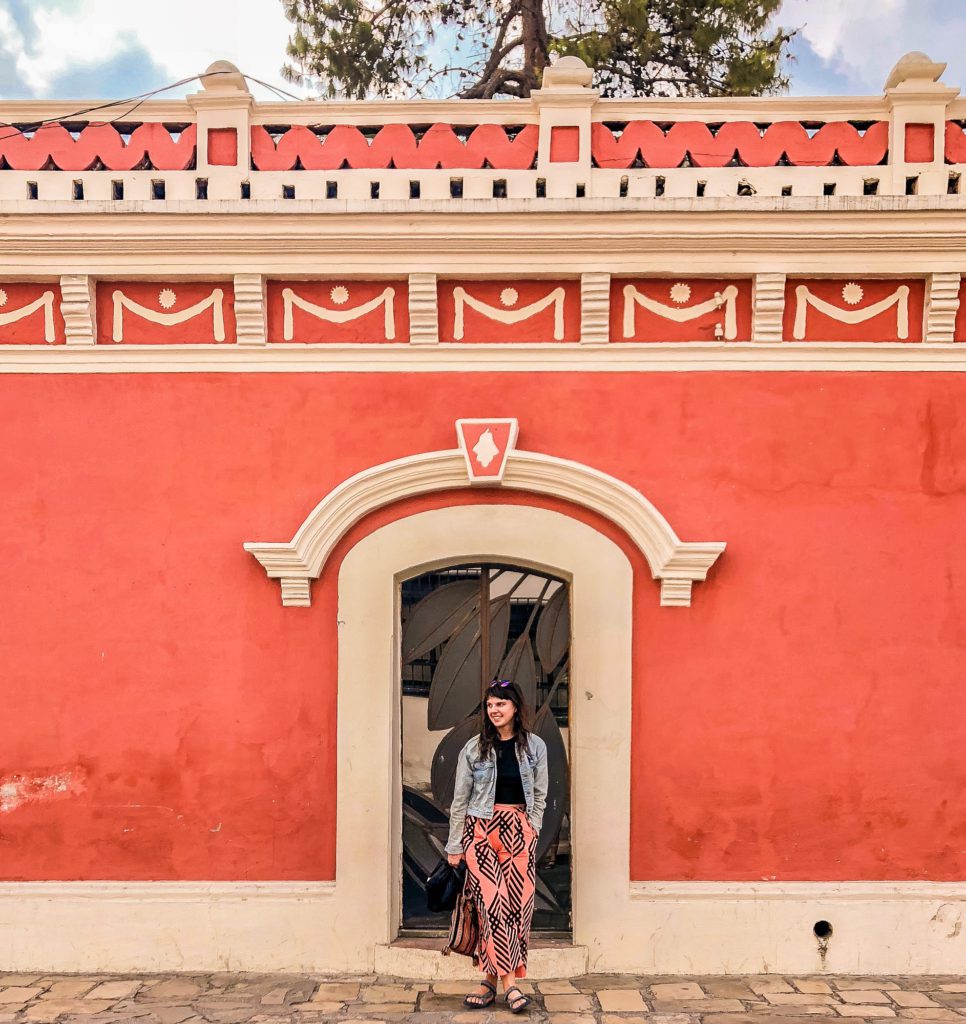 Intentional Travel Clothing: MATTER Artisan Prints, Organic Pants, Ikat Prints + More
Company Philosophy: MATTER Artisan Prints
MATTER's company philosophy for their artisan prints and clothing is in three parts:
1) To create and nurture a relationship between traditional artisans and designers.
MATTER works around local artisan production seasons (taking into account things like weather, harvest cycles, and local celebrations) and the fabric is made in the artisan communities in small batches. It's then stitched into garments in fair factories that adhere to strict international compliance standards.
2) To encourage customers to be mindful and to place the fair value of a product based on its origin and process.
MATTER is all about storytelling and origin. They create high-quality timeless pieces that will last for a long time. These pieces are statement pieces, but so comfortable and easy that they also become your go-to basics.
Each of the artisan prints has a story – the rural artisan community it comes from, the tradition of the print, and the methods used to attain the beautiful block and ikat prints.
Slow fashion is becoming trendy, but in my opinion, that is a good thing. We all have to be more mindful of the choices we make. Fast fashion is incredibly harmful for the environment. MATTER's approach to slow fashion is both for the environment and also for reminding us of the value of traditional methods and high quality pieces.
3) To pioneer sustainable and healthy growth of artisan work in rural communities.
MATTER's process allows beautiful artisan prints to be accessible on a larger level, while maintaining the soul of the traditional craft. You can read more about their hybrid supply chain model here.
Fibers for Organic Pants: Intentional Travel Clothing
MATTER is moving forward with a beautiful line of organic pants in 100% organic cotton. Organic cotton creates a better, safer environment for farmers & workers, and also feels great on the skin. Every wear just makes them softer and softer as the fibers slowly soften.
My pair of the MATTER classic wide leg pants is incredibly comfortable, yet durable and holds its shape well. I wore them frequently over my recent 16 day trip, rolled them up to be packed away several times, and they still looked great and mostly wrinkle free.
Note: Not all of MATTER's pants are organic cotton. Look for the green "ORGANIC" description in the product title.
Printing + Techniques: Handloom, Block Printing + Ikat Prints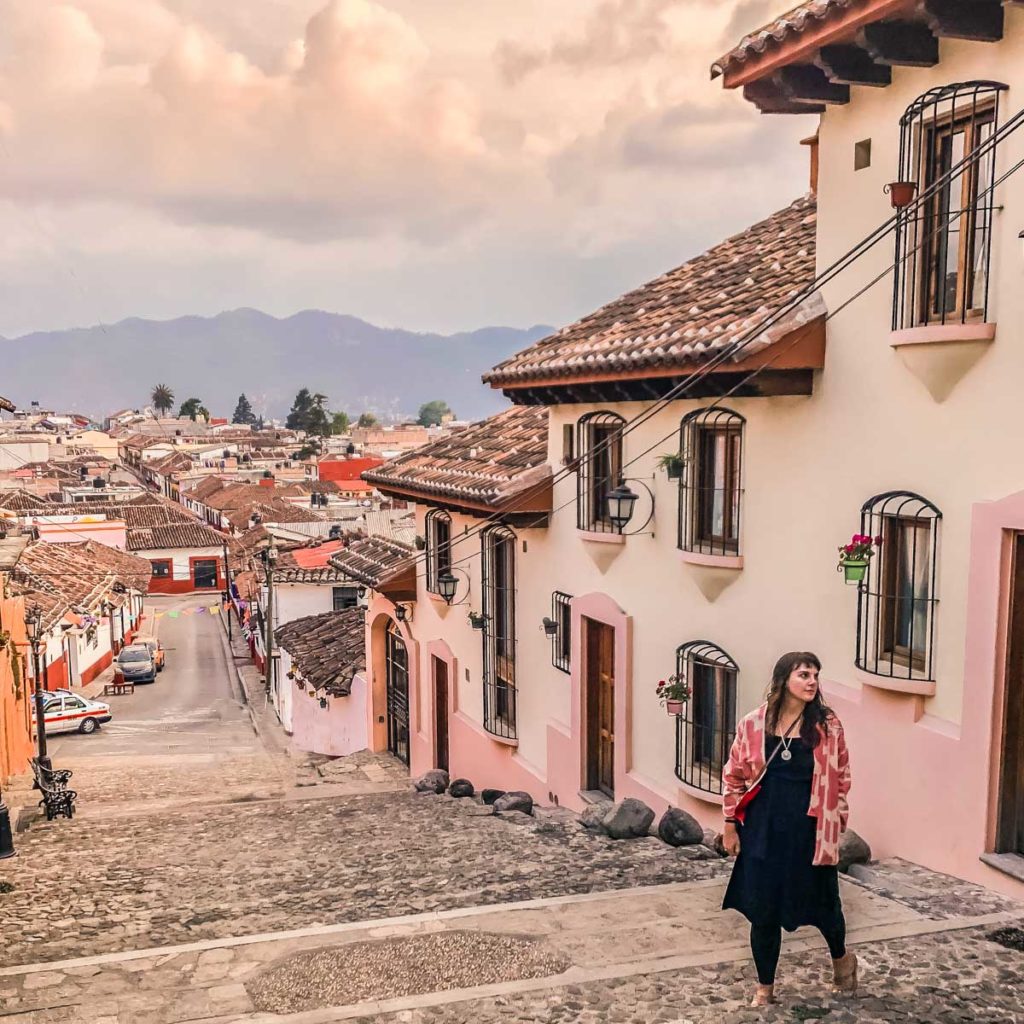 I think one of the easiest ways to shift our mindsets to be in line with slow fashion is by latching on to the idea of storytelling. If every piece of clothing we own has a beautiful and meaningful story, we will love it, care for it, and wear it more. We will stop feeling the unquenchable need to buy more, more, more. Instead, we can appreciate the beautiful thing we have.
The most profound story that MATTER pieces tell is during the printing process. These traditional processes have long histories, cultural stories and significances. They are made in the rural communities that have been practicing the artisan prints techniques for generations.
My classic wide leg pants and my beautiful cotton voile scarf are both made via the traditional block printing process. They were the first items that caught my eye on the MATTER website – with the bold, geometric, and slight variation of the hand printed process.
My Reversible Haori Jacket is one of their ikat prints. It is hand tied and hand dyed to make a beautiful geometric, but soft and one-of-a-kind finished look.
MATTER Artisan Prints as Travel Clothing
I took my MATTER artisan prints and clothing with me on my recent 16 day trip, so I can speak to how they pack and wear on the road. Here is a breakdown for each piece.
Organic Pants: Intentional Travel Clothing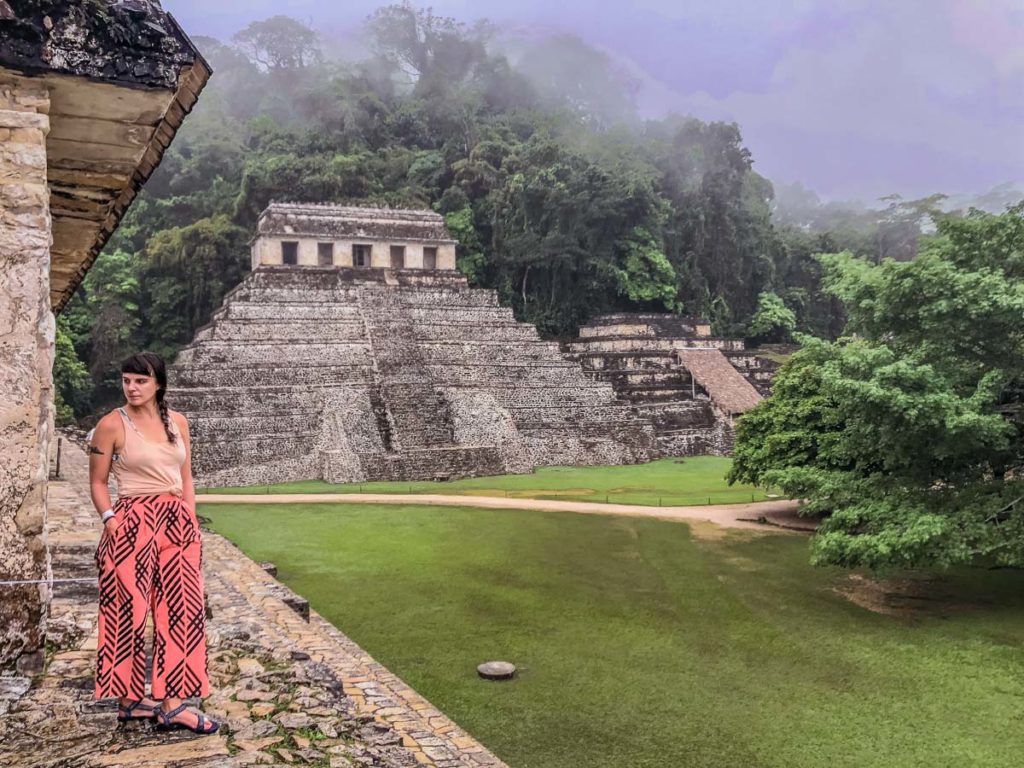 MATTER's organic pants were downright amazing. Honestly, I was blown away by this because I've never been a pants person. I like the look of pants, but they have never fit me well due to my body shape (I'm a pear, smaller on top/waist, larger on bottom).
The classic wide leg organic pants fit me so, so well. MATTER has obviously put a lot of time and effort into the fit and design of their pants. They mention that they do multiple fittings on real women, constantly ask for feedback and make adjustments, and even have pants parties to test and adjust prototypes.
The waist has an option for multiple fits using one of two buttons on each side. This allows a different fit for different bodies, or even allows you to wear the organic pants as high waisted, or low waisted based on how you are feeling.
The wide leg is quite wide so can really work on any leg size or shape and still be flattering. The organic pants also have deep pockets which I love too.
I ended up wearing these close to every other day during my trip because they were so comfy, practical and beautiful. They were comfortable in the chilly mountain city of San Cristobal de las Casas, Chiapas (adding a couple of top layers and some closed toe shoes), and during the day in the hot and humid Palenque jungle. Since the organic pants are cotton, they breathe well and adjust easily to different climates.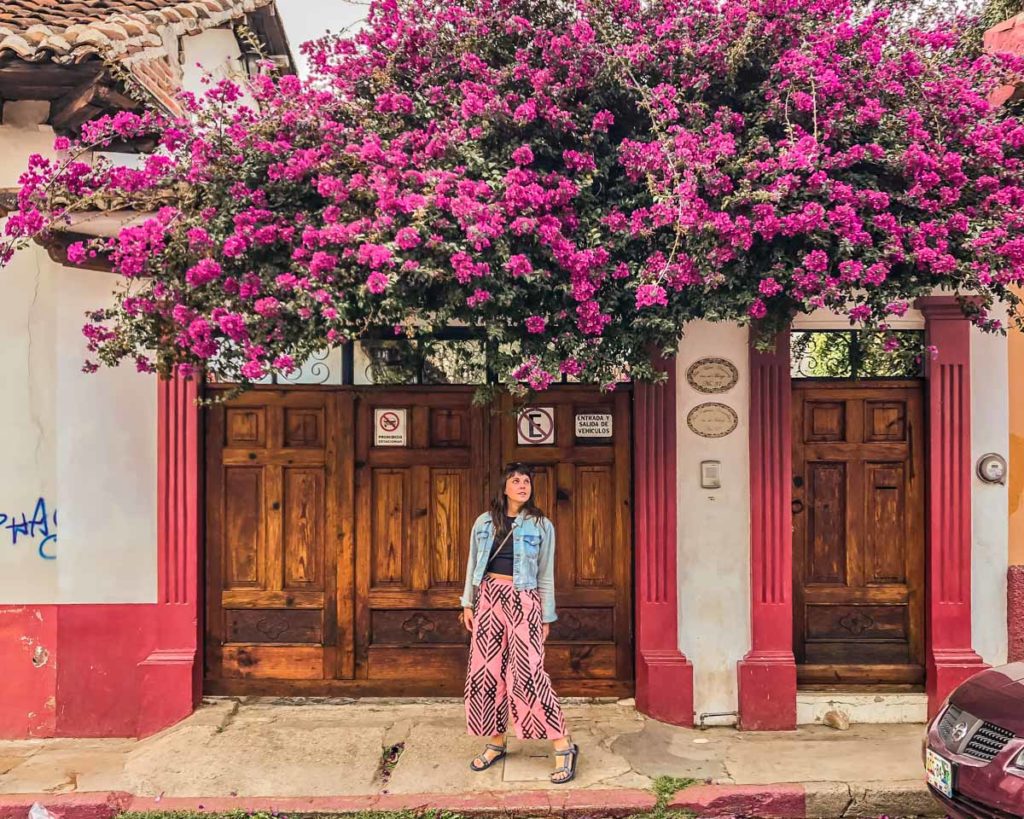 The organic pants also look great, so you can elevate them with a nice top and jacket for a night out, or wear them casually sightseeing.
Printed Jacket: Ikat Prints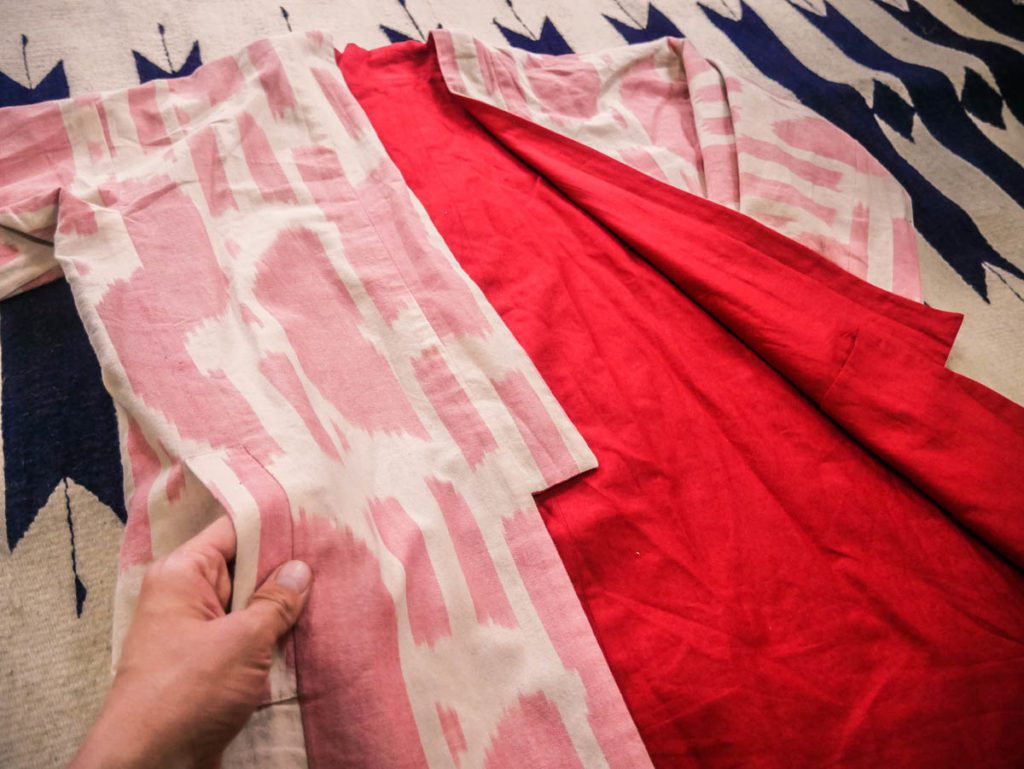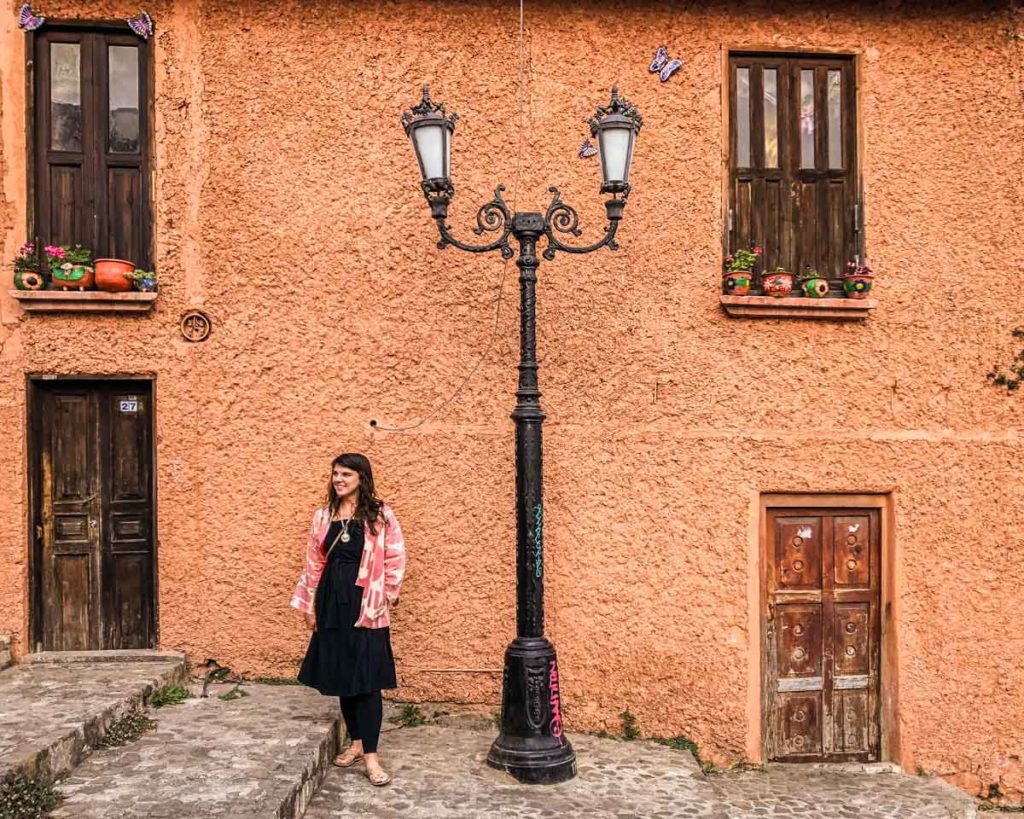 My Reversible Haori Printed Jacket is absolutely gorgeous and practical. It is one of MATTER's ikat prints and the effect is beautiful in person. I love the soft pink and the one-of-a-kind feel to the hand dyed printed jacket.
It's also reversible so that makes it incredibly versatile, especially when traveling. If the print feels too busy for an outfit, switch it inside out for a rich solid red jacket.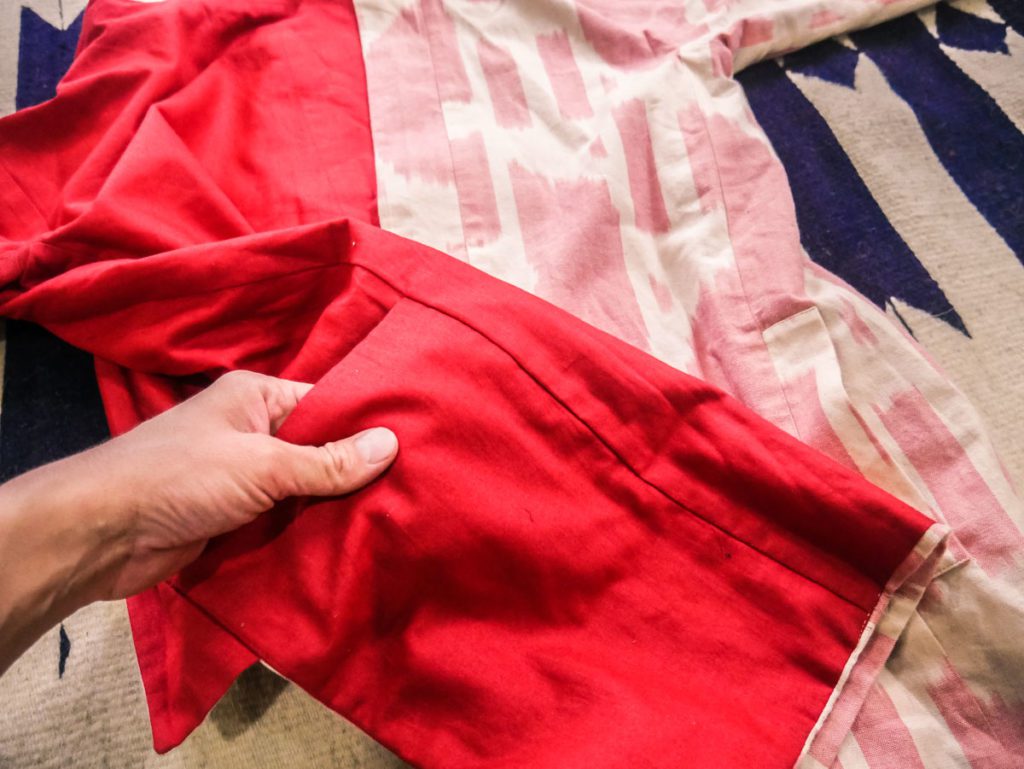 This printed jacket also can go from casual to elevated. I wore it several times during my wellness retreat over top of my yoga outfit, as it was comfy and added some nice color. And then I wore it as a dressed up jacket on nights out over top of a nice dress.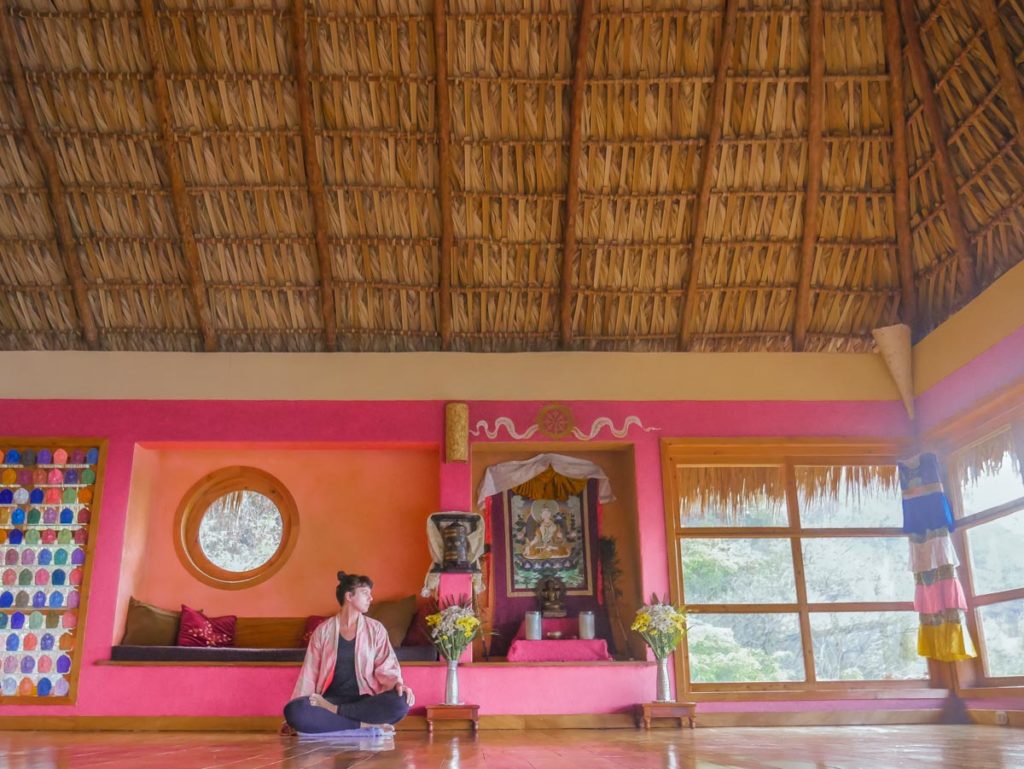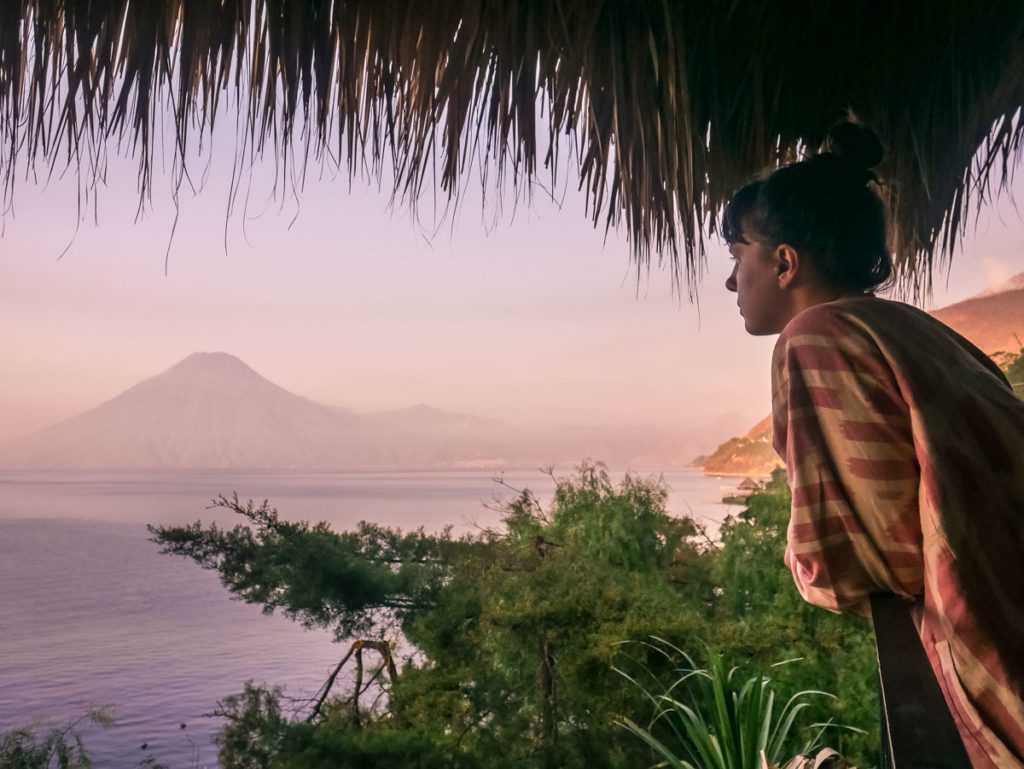 The printed jacket has pockets that you can access on both sides. Pockets are always a good idea!
Block Printed Scarf: MATTER Artisan Prints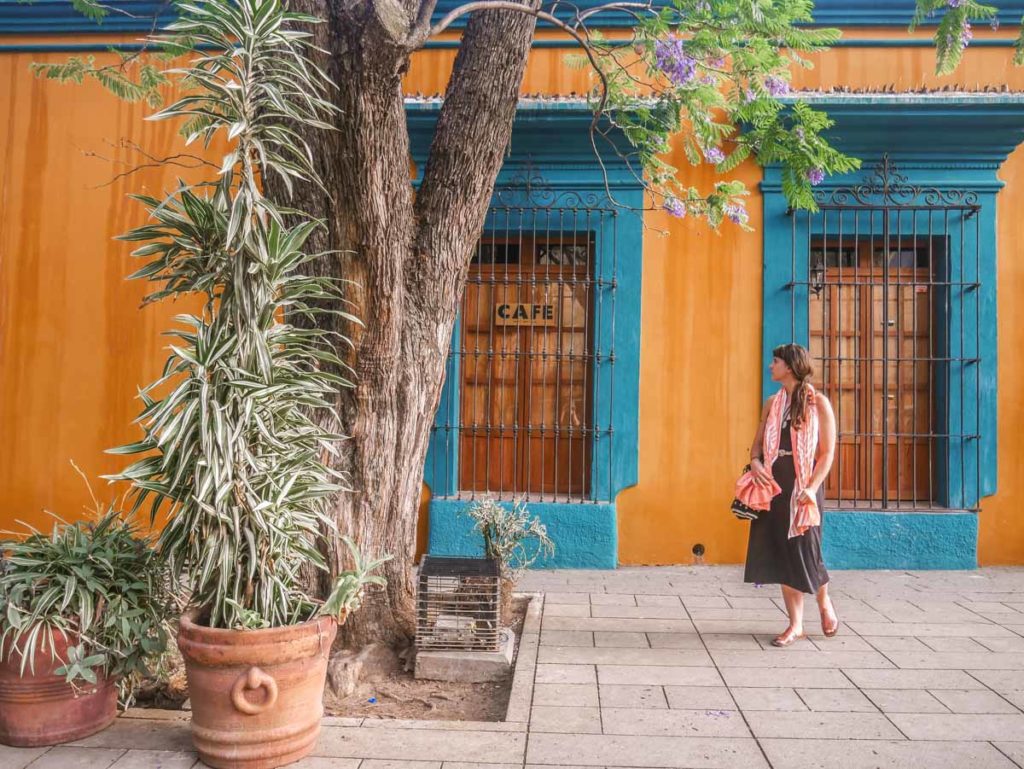 The block printed scarf is so striking. Honestly, it looks like a work of art, I am tempted to stop wearing it and hang it up as a wall hanging to showcase the artisan prints and beautiful fabric.
But it's super versatile. It can be worn as a scarf, a sarong, used as a beach/picnic blanket, beach cover-up, etc.. I will be bringing it on my next trip later this month to the beach. I'm sure that I'll end up using it everyday there. And then will probably come back here and use it every day as a scarf as the rainy season weather starts and temps cool off a bit.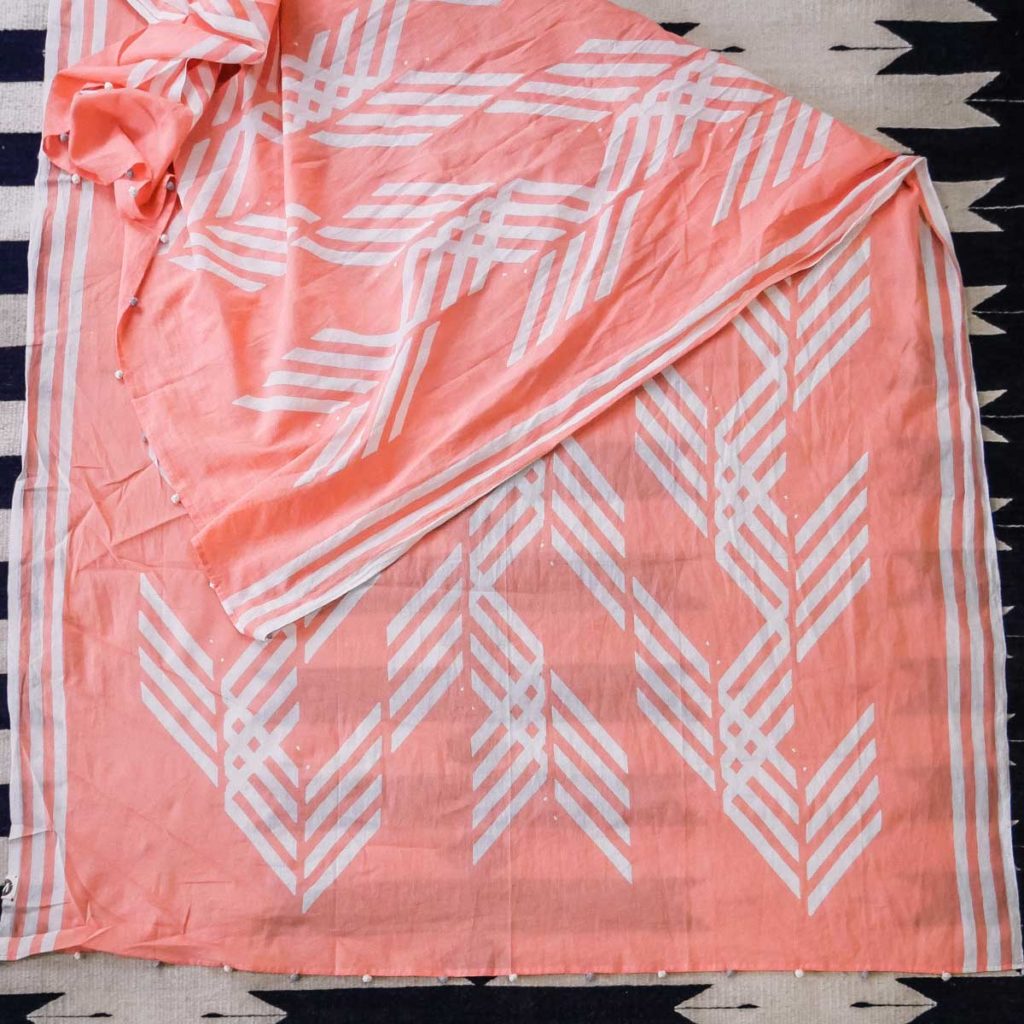 Final Thoughts: MATTER Artisan Prints, Organic Pants, Ikat Prints + More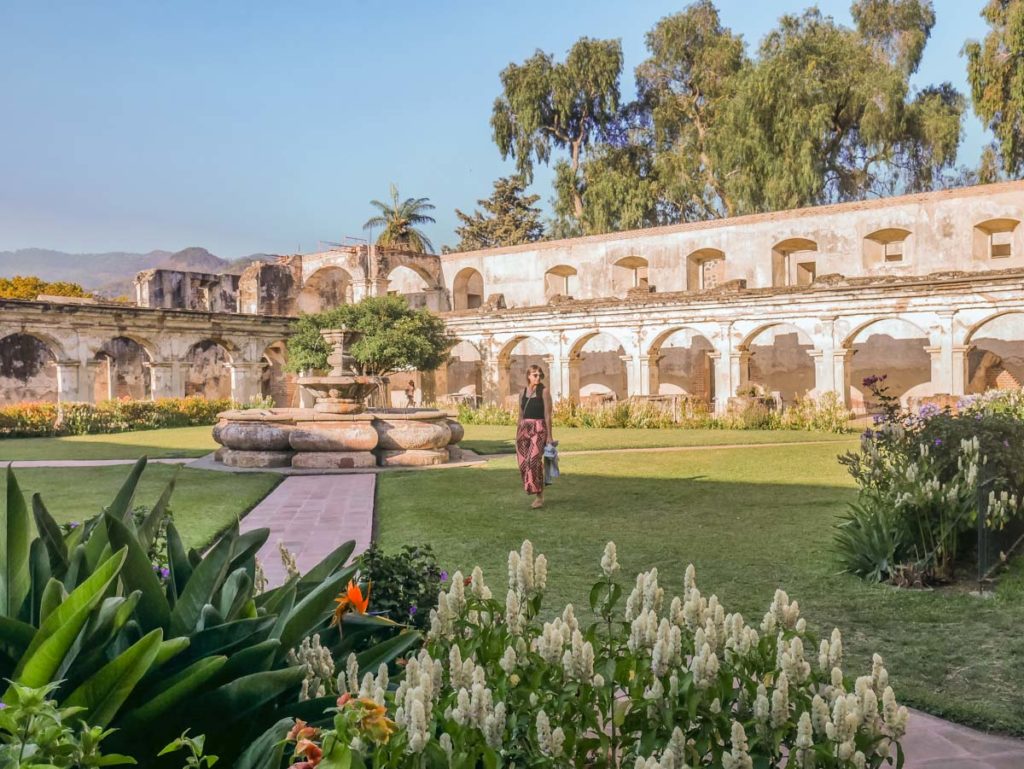 I honestly feel lucky and excited to own MATTER's beautiful artisan prints and high quality pieces. I've had them over a month, but they still brighten my day when I see the the organic pants in my closet, the printed scarf draped over my chair, or the reversible jacket by the door.
I will be the first to admit that it's not easy for me to completely make the shift away from fast fashion and focus on sustainable and ethical pieces. Even though I worked in fashion and know the damage the industry does, I still feel the temptation to pick up the cheapy skirt that I know won't last more than a season. I've also always been money conscious, so spending more takes more mental effort.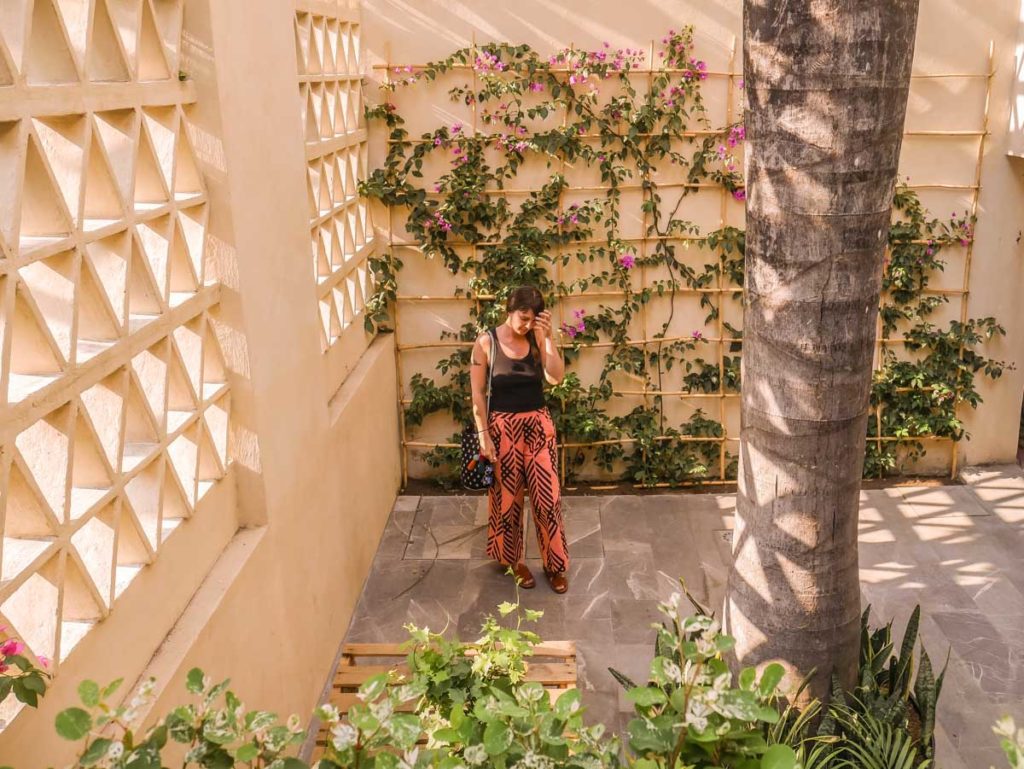 But I really feel it's irresponsible to be an unethical consumer. We all know better, and we have more options now than ever to support sustainable and ethical businesses like MATTER.
And these high quality versatile pieces make packing light even easier.
I really love that MATTER is not only ethically driven via environmental and social reasons, but they have such a strong focus on fostering artisan traditions and work. Artisan work has always been a big part of my heart and this blog. I believe the most beautiful and special pieces in the world often come from these small communities with passed down traditions. Being able to own artisan prints and specialty small batch pieces fosters a mindful thought process that urges us to slow down and appreciate the things we have.
Disclosure: This post was written in partnership with MATTER. As always, every opinion is my own. I am very in love with my MATTER artisan pieces.
Pin it for Later!