It's rare to find a budget hotel with a great beach view directly from your room. So when booked a room at Hotel Buena Vista for $36/USD a night, I was thrilled. Our room was huge, with two beds, a kitchenette, private bathroom, and a huge balcony that overlooks Playa Zicatela below. I spent every morning watching the huge waves crash while l drank my coffee. If you're looking for a great budget hotel in Puerto Escondido - you've found it!
Buena Vista Hotel in Puerto Escondido, Mexico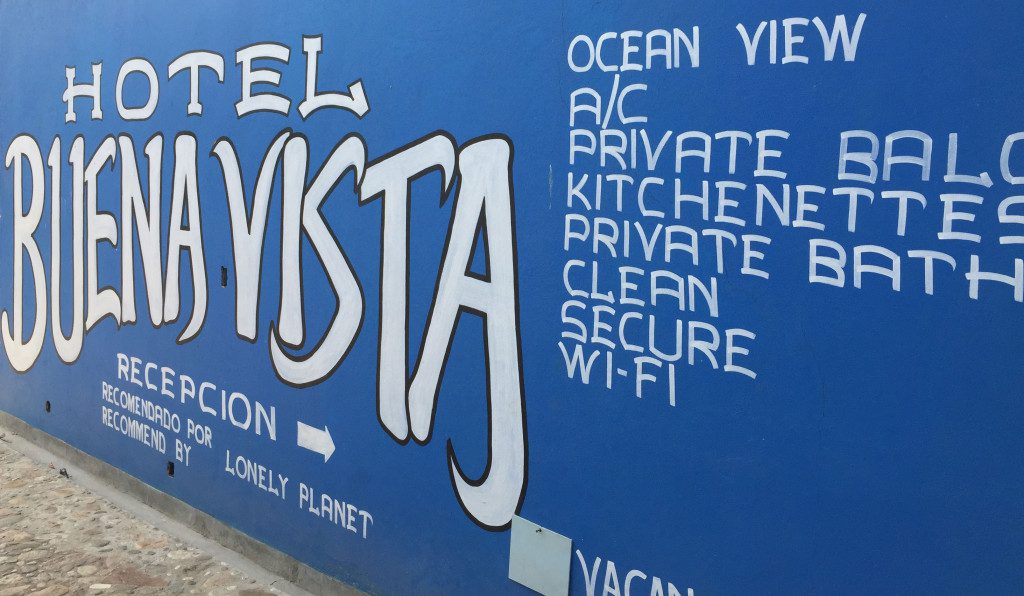 What's Great:
---
Price - $550 pesos (at the time $36US) a night for their best room - ocean views, big balcony, huge room (including one double and one single bed), kitchenette, air conditioning. They also have more simple rooms ranging from $350-500 pesos.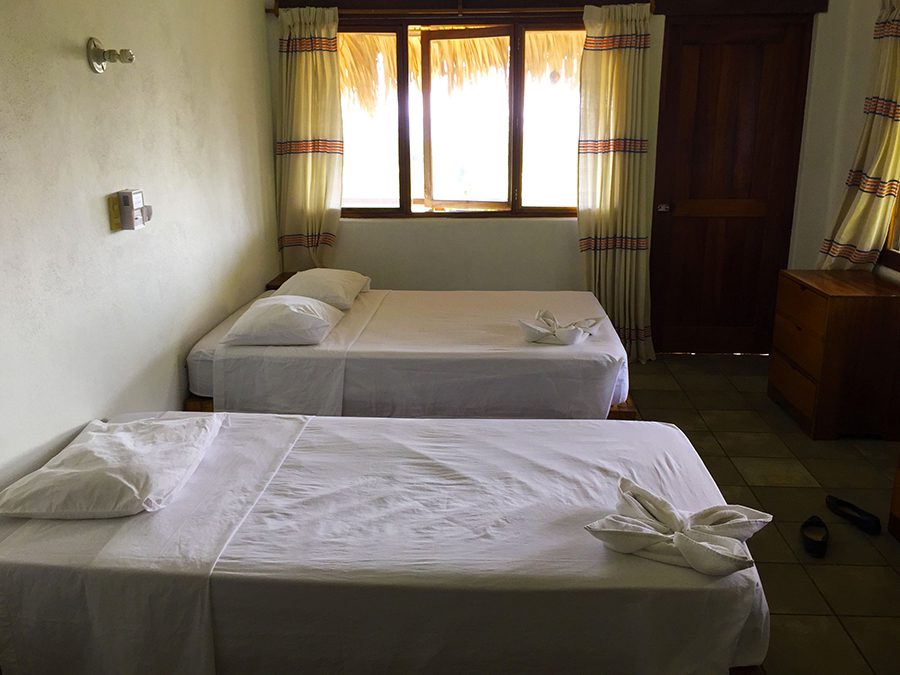 Location - Right across from Zicatela beach. Great vibes, good restaurants and bars close by. Convenience store right downstairs. You can even watch the sunset from your balcony! (though I highly recommend sitting on the beach for this instead)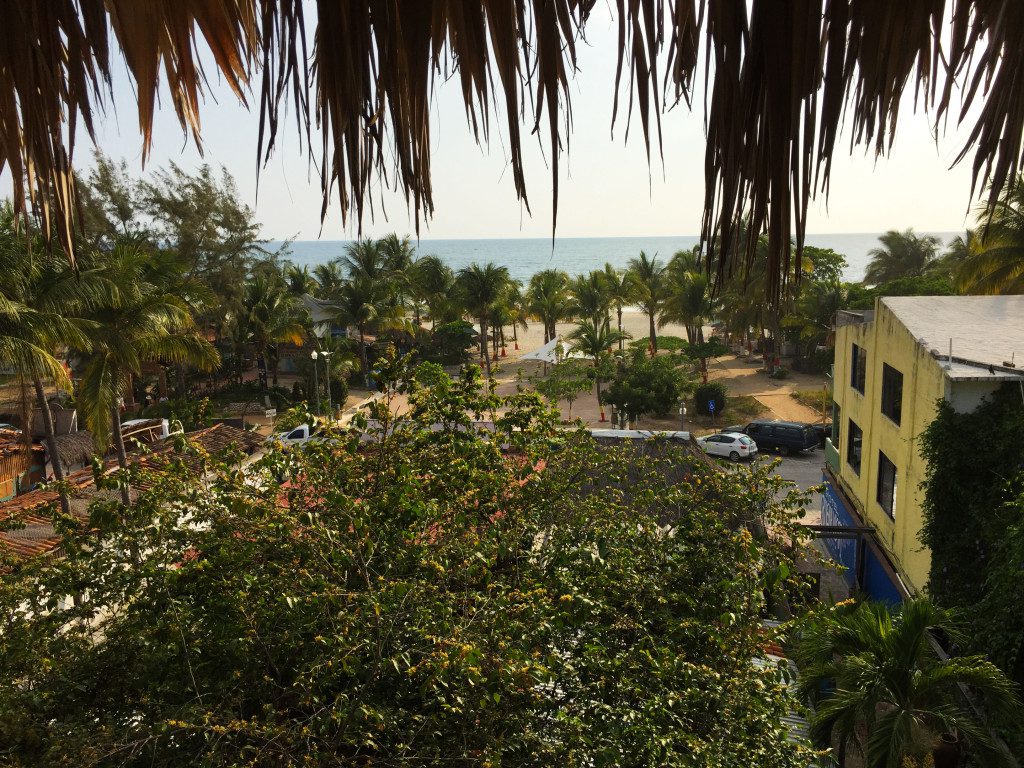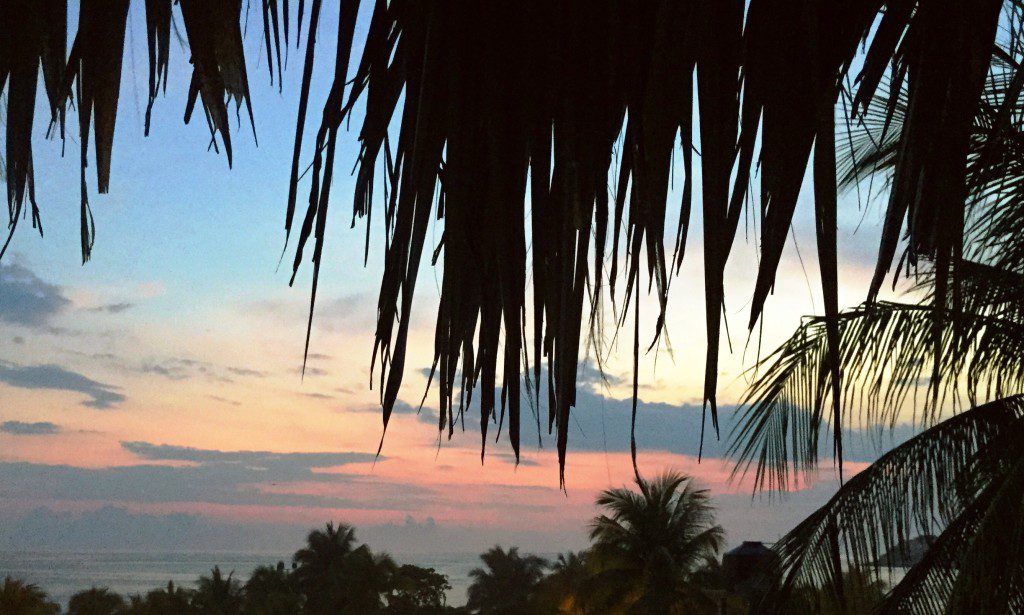 Staff - The owner, Aide is very sweet, nice, and responsive. Housekeeping was daily and efficient.
Wifi - worked great - fast and no problems whatsoever. A pleasant surprise for a hippy beach town.
What Could Be Better:
---
Outdoor seating -  For such a great balcony, I wished there were some more comfortable ways to hang out there. Only two plastic outdoor chairs and a small table. If they would only add a hammock and/or lounging chair, it would improve the balcony experience exponentially.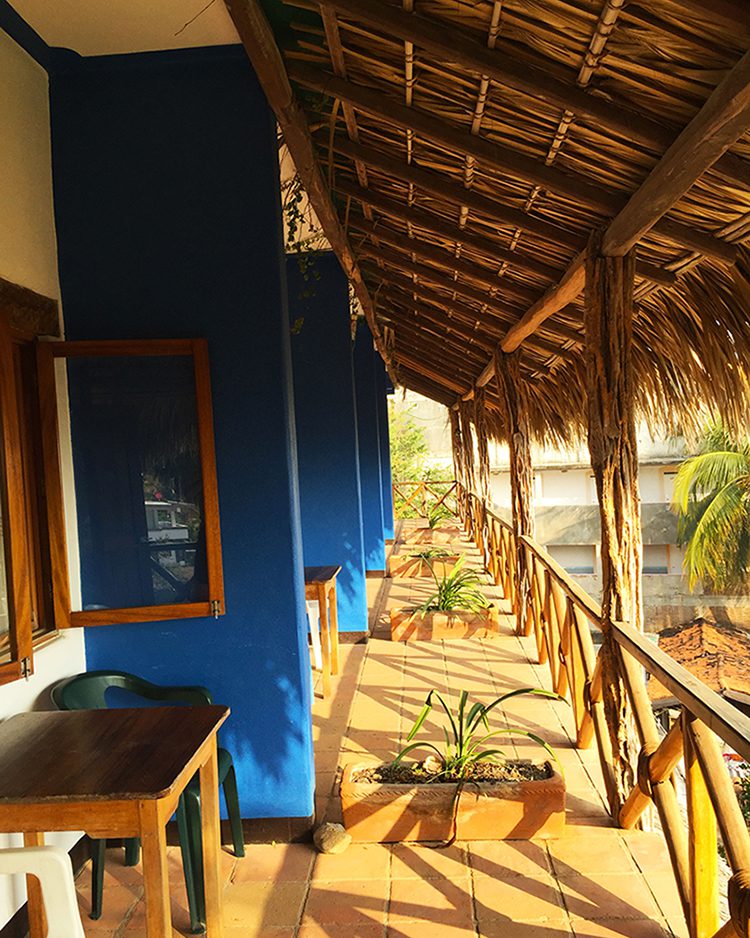 Bathroom - The door to the bathroom is a half door like in a public bathroom stall. Don't expect much privacy. This can be fine if you know your roommate intimately.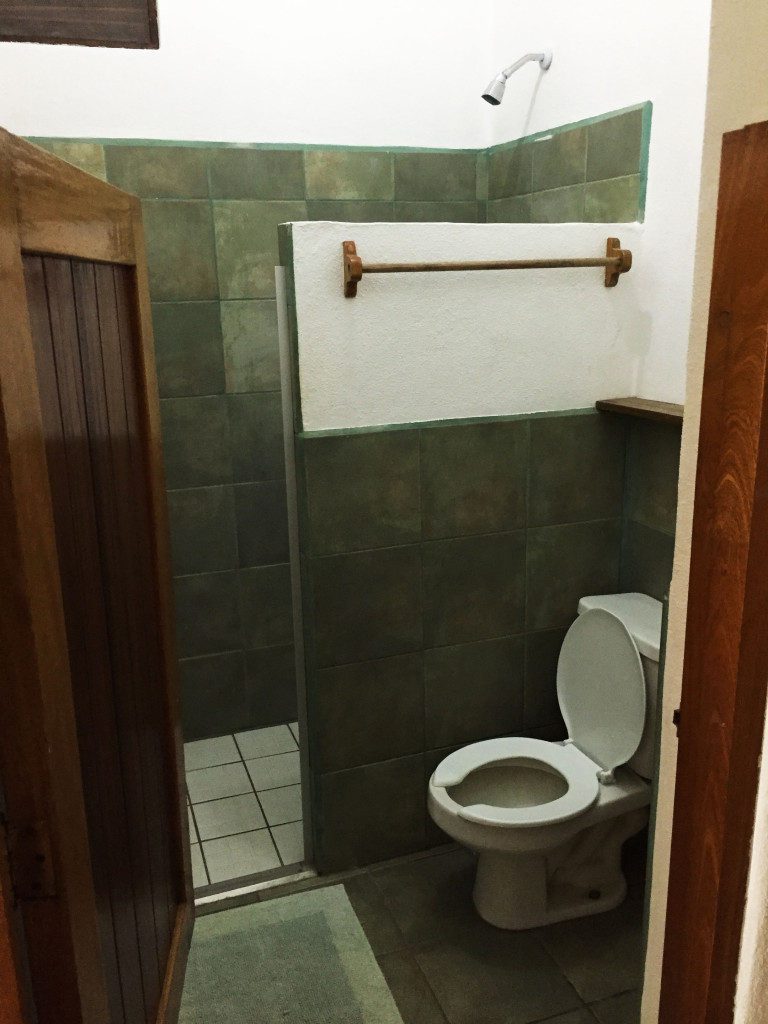 **And for a couple long shots** - a pool and a common roof terrace.
Pool - it's really hot in PE and you can't swim at Zicatela (it's a surf beach with a dangerous riptide). You have to walk or cab to get to a swimming spot, so it'd be fantastic to have another option to cool off.
Roof terrace - Above our floor, there was a large roof area that looks like it could fairly easily be converted to a rooftop/lounge area. A little paint, some chairs and a railing and it'd be a fantastic place to hang out in the evening.
**I call these long shots because it's likely these improvements would increase the fantastically low rate of this great accommodation. In a perfect world, it would be great to have it all, but concessions often have to be made for a great price!
Overall - this is a great spot right on Zicatela beach. If you need a comfy budget hotel in Puerto Escondido with a great view, kitchen amenities and at a great price - this is a sure bet.
*Note - this hotel is up several flights of stairs (hence the ocean view). Not the right place for someone who's not interested in light cardio each time they return to their room.
Contact:
Calle Del Morro, Puerto Escondido