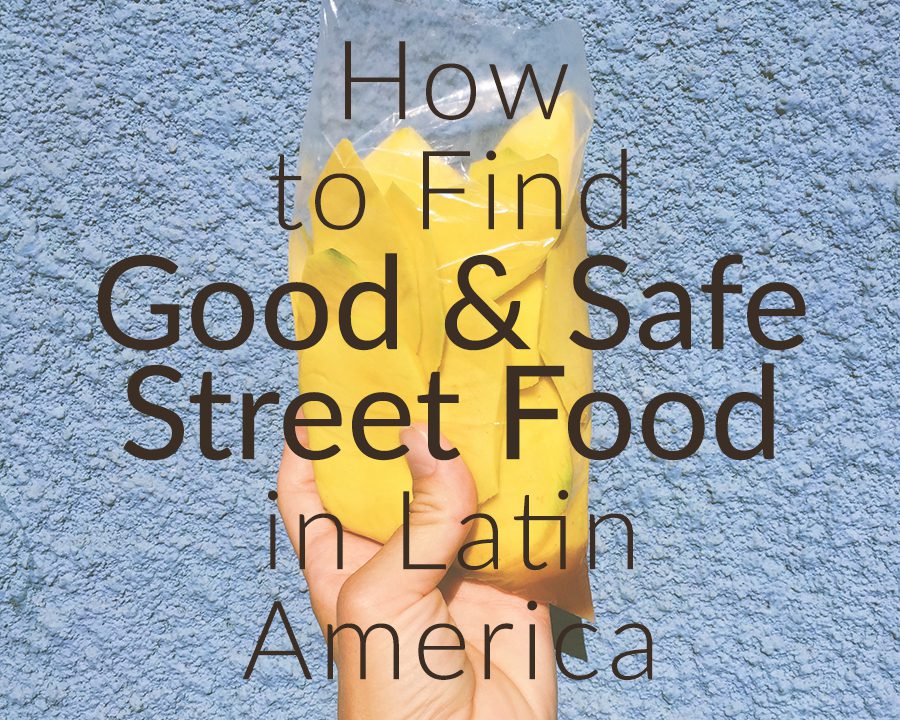 You know all those people who say not to eat street food because it'll make you sick. IGNORE THEM, please.
In my opinion, street food is safer than a meal in a restaurant, as everything is done right in front of you. Don't like the look of the kitchen? Think the food doesn't look fresh? Walk away! Not so easy to do in a traditional restaurant.
All you need to know, is how to find the right ones. Of course there are some bad apples out there, but they are not the norm.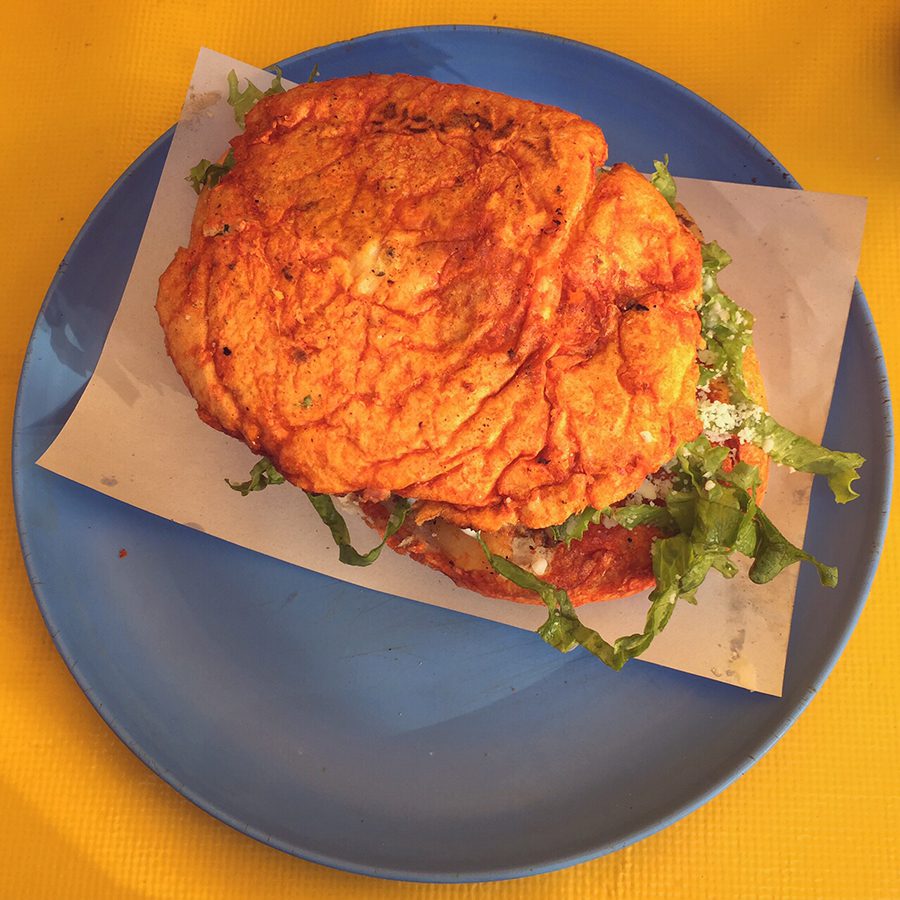 Street food is some of the best and most traditional food in countries throughout Latin America. I have never gotten sick from street food because I use common sense and the 7 methods below to tell if a vendor is legit.
Forbes named Mexico City as one of the best places in the world to eat on the street. Do you really want to miss out on that?
Sometimes the number of options is overwhelming. Big cities will have street vendors everywhere, small towns will usually have several vendors gathered around the town square. And if you've ever taken buses in Latin America, you will be familiar with the vendors who jump on at every stop with fresh fruit, baked goods, and even entire cooked meals.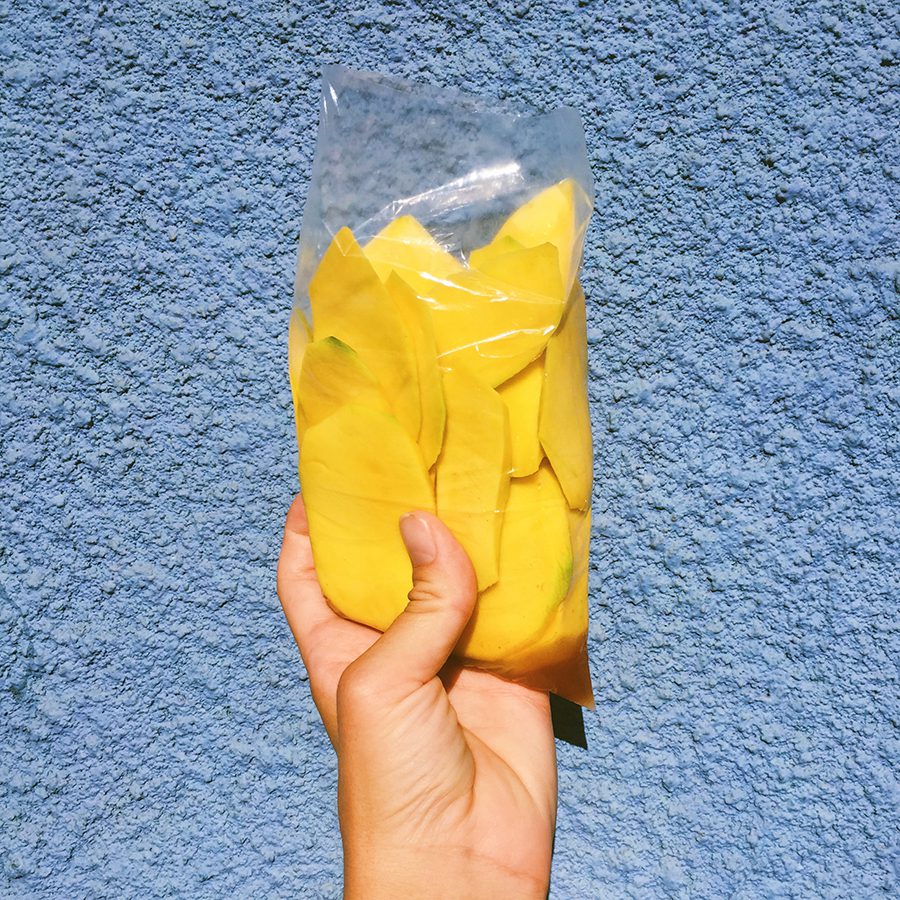 Mango with sea salt, lime and chile in Granada, Nicaragua
So how do you choose vendors that are GOOD?
Follow These 7 Steps to Find Good and Safe Street Food in Latin America:
1. Go Where It's Busy
If you're in a rush, you can stop reading now. This is the #1 most important cardinal rule. If there aren't multiple people at a food stand, pass it by. Locals know where the good and safe food is. If you follow their lead, you can't go wrong.
I really can't emphasize this enough. Look where crowds gather and you've found yourself a delicious meal.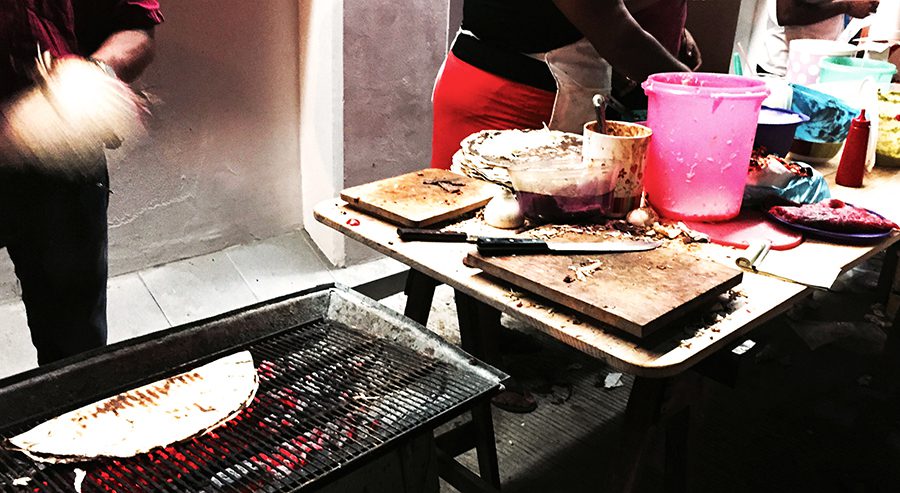 This food stand, tucked in a dark alley, doesn't look like much, but it was jam packed with patrons every night so we knew we needed to try it. It didn't disappoint, so we returned a second night!
2. Ask a Local
Not sure which food stand to choose? Go in a bodega or corner store, and ask the cashier which vendor is their favorite spot for lunch. Or ask your taxi driver. Or the front desk at your hotel/hostel.
"Por favor, cual el puesto de comida es el mejor cerca de aquí?" (Excuse me, which food stand is the best near here?)
Or
"Por favor, cual el puesto de comida es su favorito cerca de aquí?" (Excuse me, which food stand is your favorite near here?)
3. Watch for Cleanliness
Is there a separate person handling money?
Or do those handling both food and money use a plastic bag or glove to accept your money?
4. Try to Get a Look at the Ingredients or the Finished Dishes
Do they look fresh? Does anything look like it's been out too long? Do things look overcooked, or like they've been sitting on the grill for ages? 
A few things, like chorizo, get better on the grill for a long time. Others, like fully made quesadillas, will become dry and tasteless.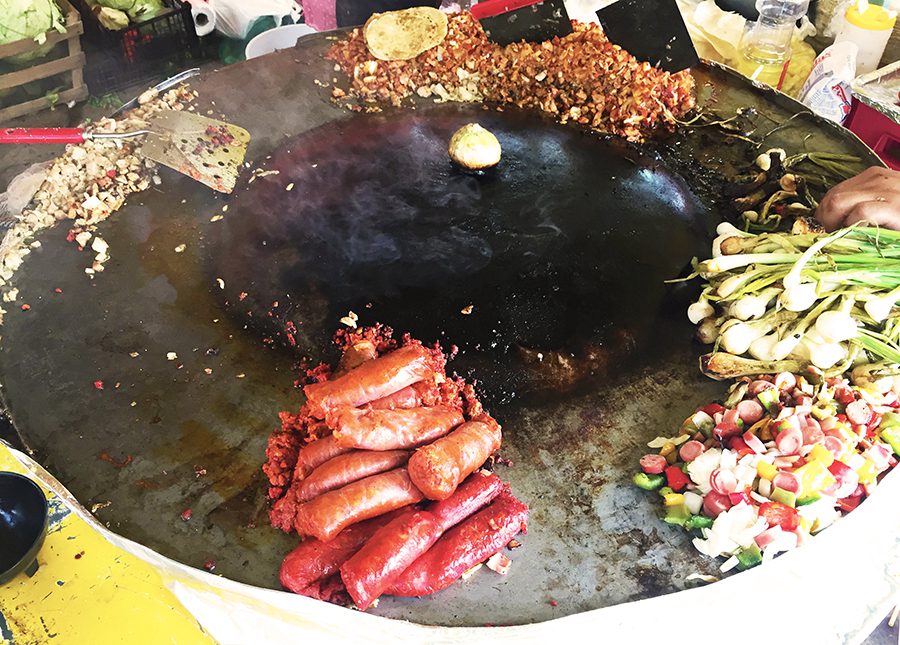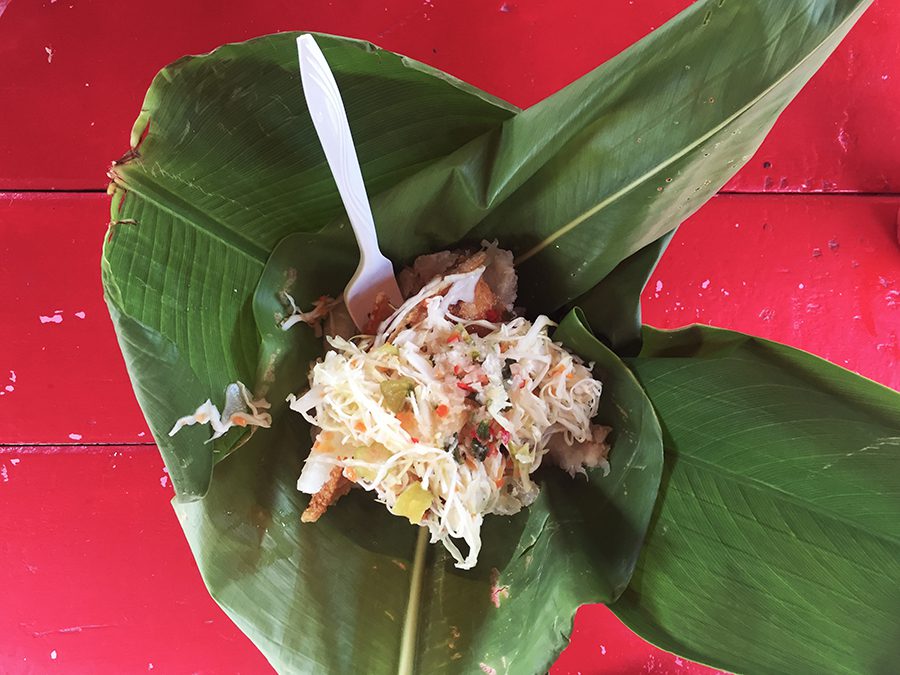 5. Familiarize Yourself with Some Names of Local Dishes
Most street food vendors will have the name of what they serve painted on the side. You will usually see - "Tacos", "Tortas", "Gorditas", etc. This will help you steer towards what sounds good to you.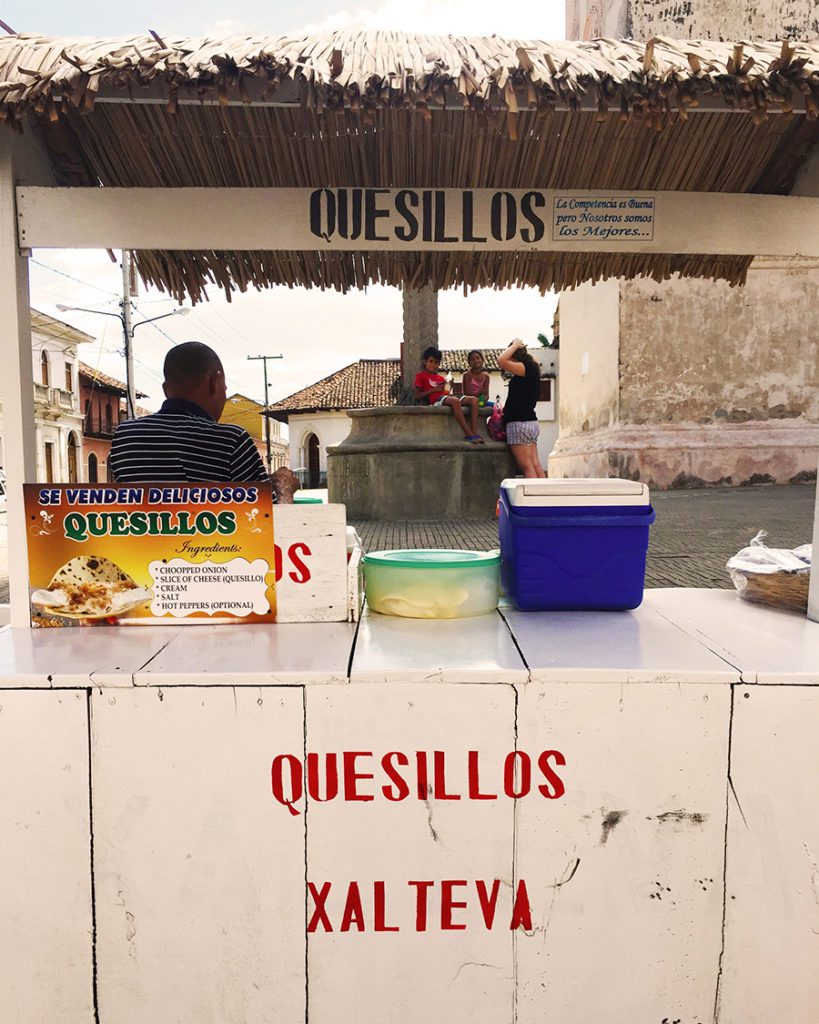 Quesillo - a local street food treat in Nicaragua.
If you're not sure what the common foods are, Wikipedia is usually a good place to start. You can search for the area + "cuisine" and learn about some of the most common dishes. Or you can check out this article for a roundup on popular cuisines by region in all of Latin America.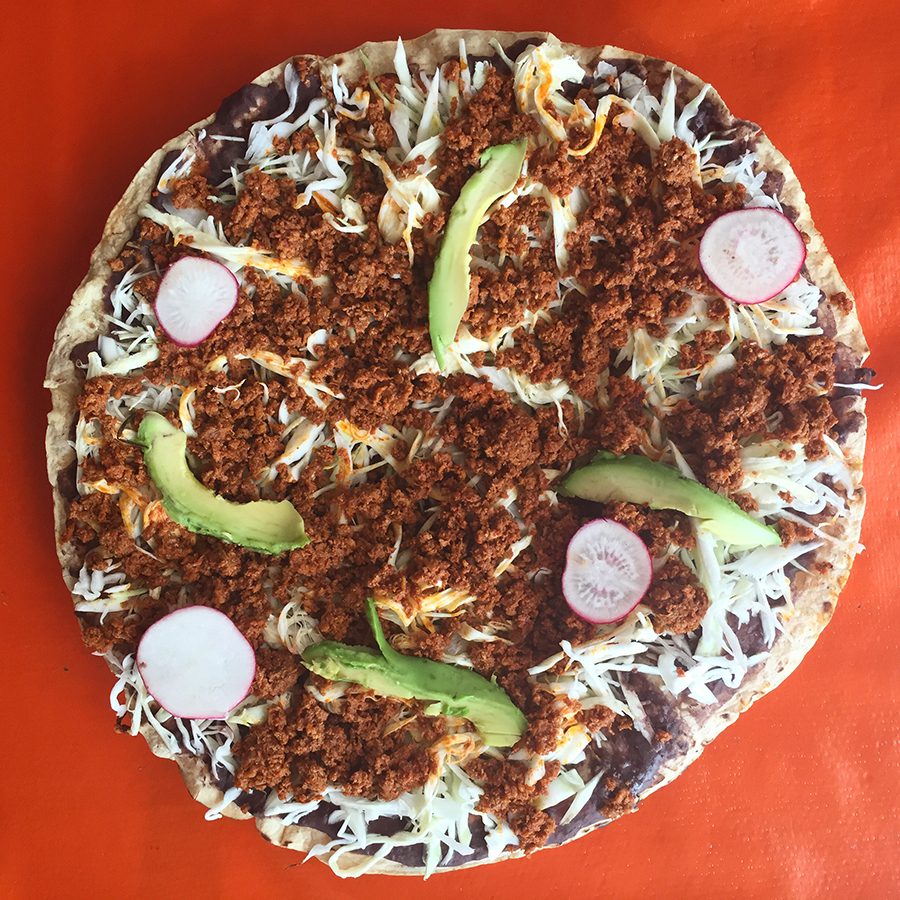 A tlayuda - the go to street food in Oaxaca, Mexico.
Other street vendors will be unmarked and you'll have to sneak a peek or ask.
Sneaking a peek is easy. If you follow the cardinal #1 rule from earlier - there will be other people at the stand and you can spy on what they are eating. If something looks good you can say to the food vendor (while pointing to what you want):
"Quisiera lo mismo" (I would like the same)
To ask what they have you can simply say:
"Que hay" (What is there/What do you have?)
6. Look at the Condiment Selection
Are the salsas or condiments fresh? Do things look homemade? If so, that's a good sign!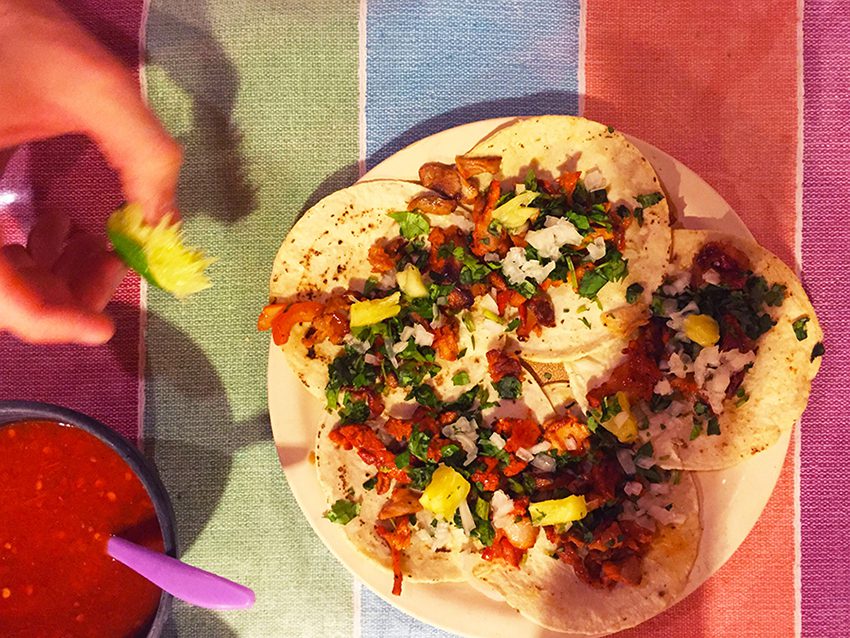 7. Follow Your Nose
Does it smell good? Simple as that!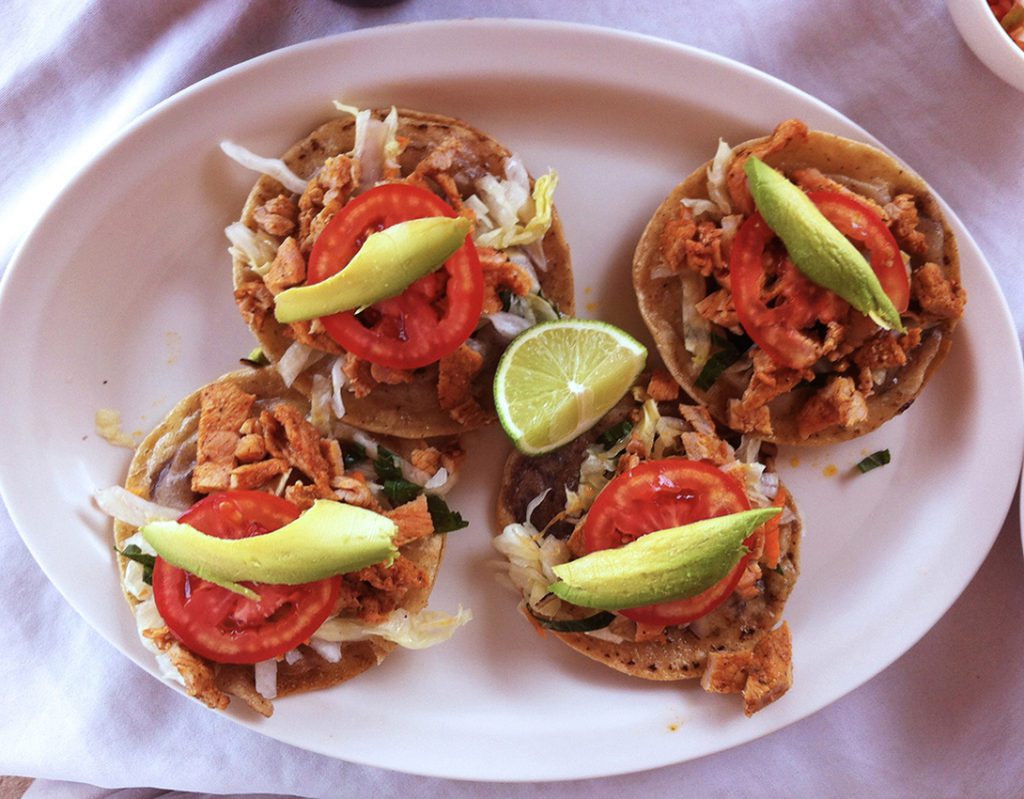 These are all good rules to follow, but if you only remember one thing - check if a street vendor is busy! If so, you'll be enjoying delicious and safe street food in Latin America.
What are your favorite ways to find local food while traveling?