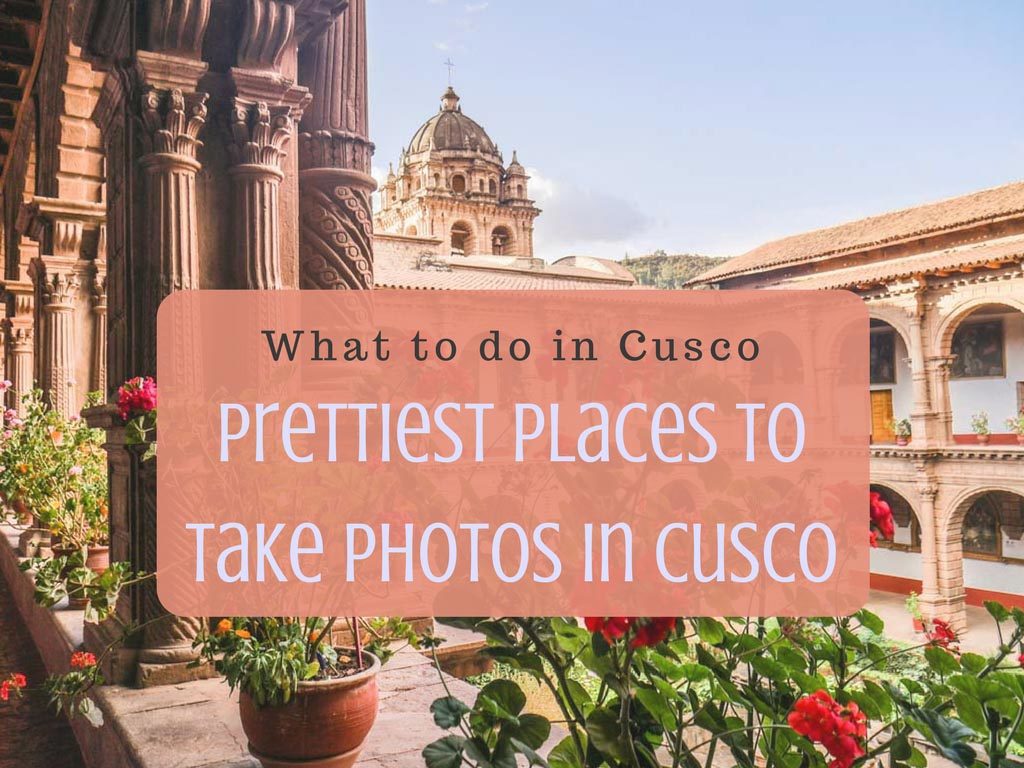 One of my absolute favorite activities when visiting a new place is simple - wandering the streets with a camera in hand, hunting for pretty nooks and corners. When I was researching what to do in Cusco,I found some good suggestions, but ended up stumbling on others by accident. So I wanted to compile the best places to take photos of Cusco in one place.
The town of Cusco is touristy, but so charming and picturesque. The theme of the city centro seems to be white and blue - white historic buildings with varied shades of blue ornate doors. There are also some shots of color, plenty of winding cobblestone walkways, some pretty flowers, and lots of historic architecture. It's really a perfect city to get lots of Instagram worthy shots!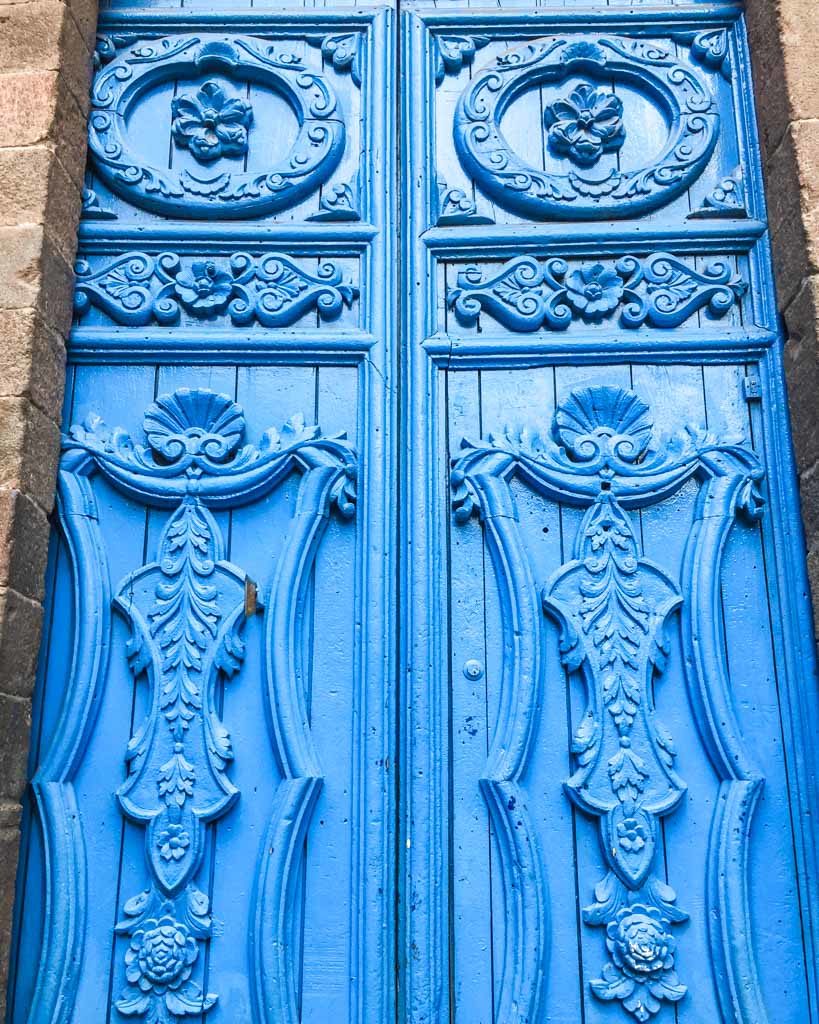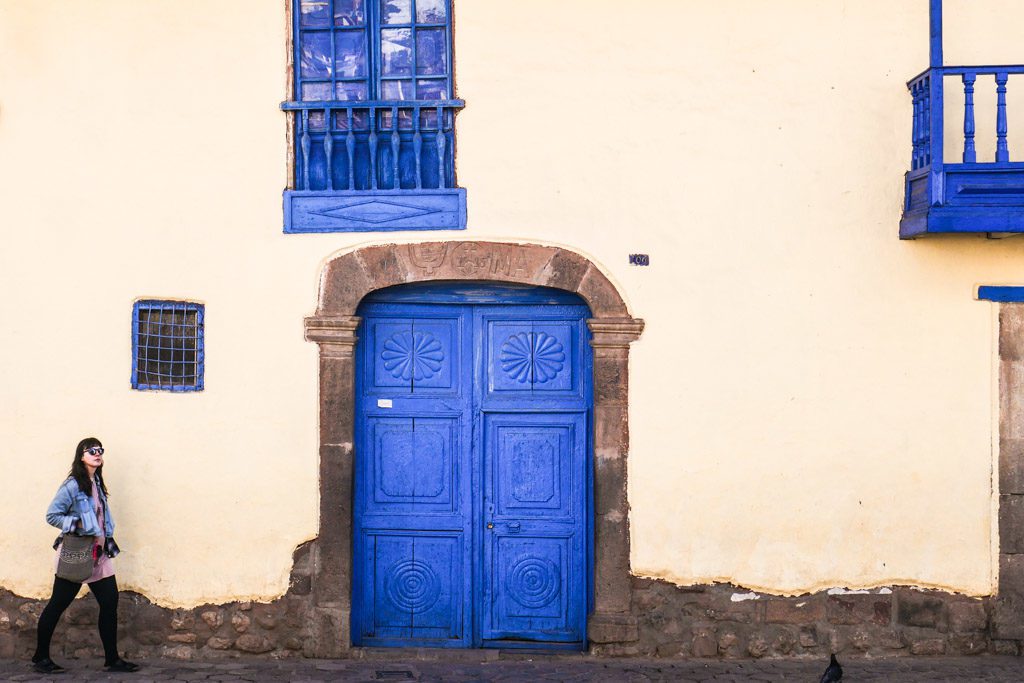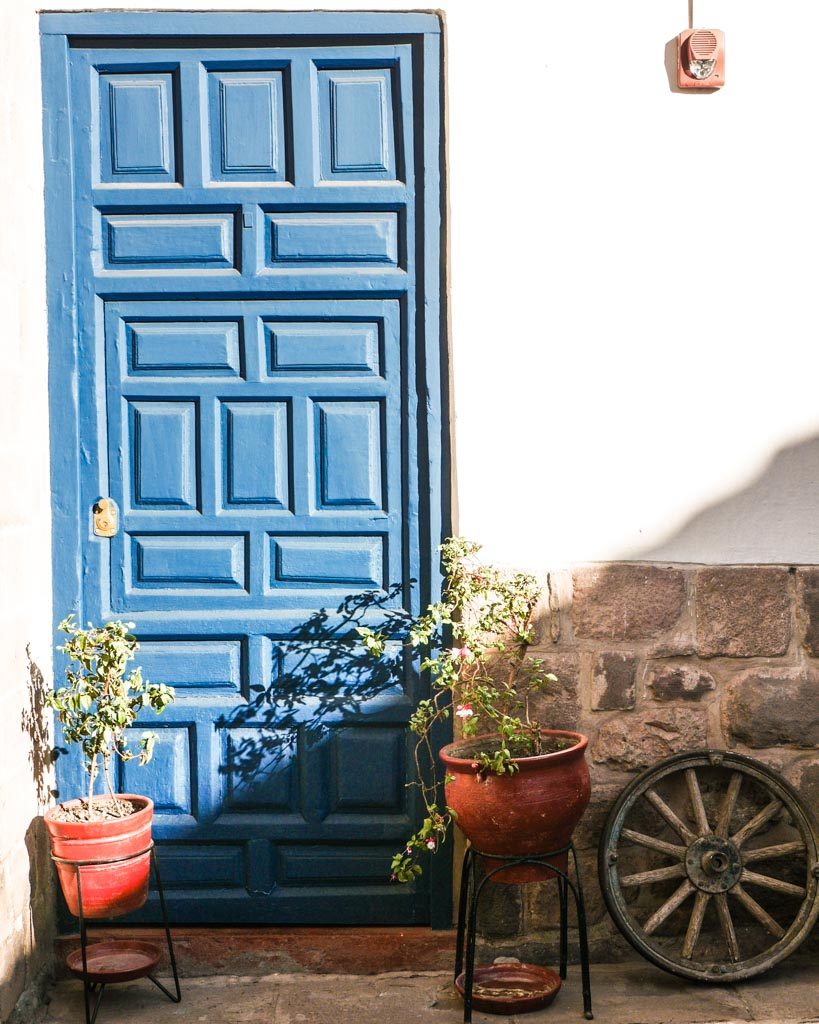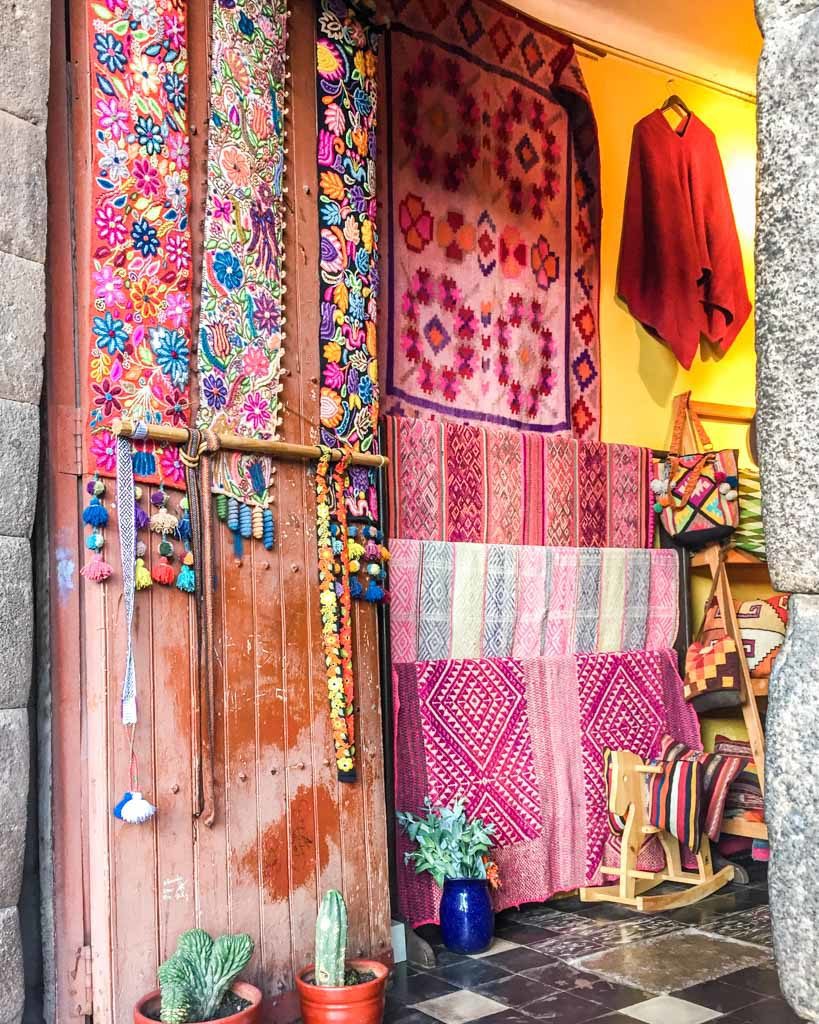 So if you like finding the prettiest spots in a new city, scroll through to find my 6 favorite places to take pretty photos in Cusco. I also added 6 picturesque day trips to the end of the post - so if you're looking for what to do in Cusco region - there are plenty of pretty things outside the city too!
What to do in Cusco: Prettiest Places to Take Instagram-Worthy Photos of Cusco
Sacsayhuaman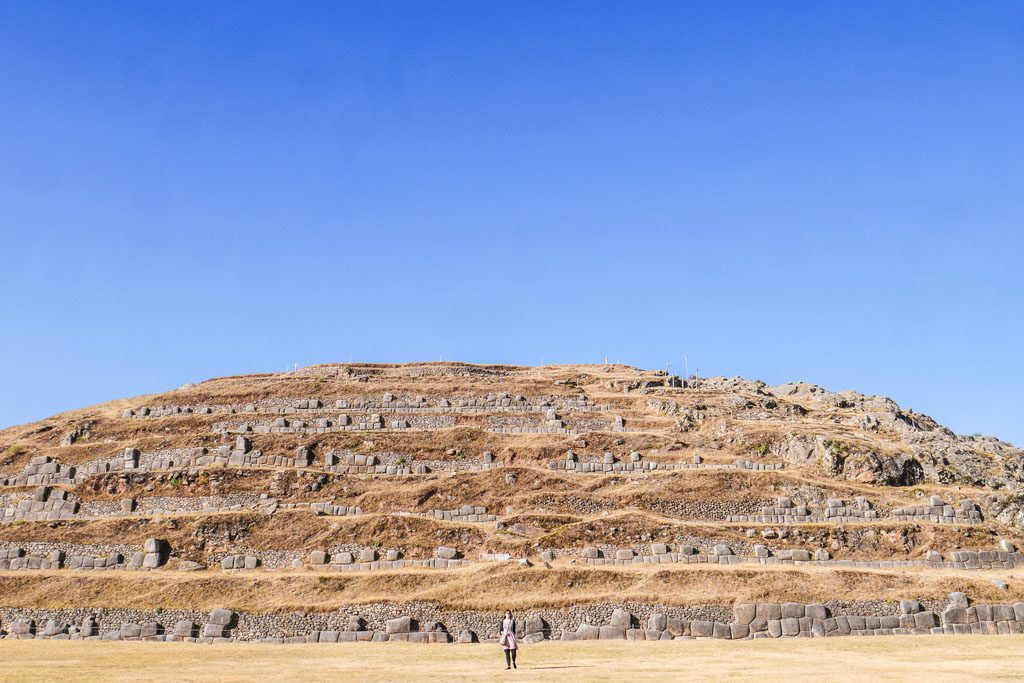 If you ask anyone what to do in Cusco, their first answer will probably be to visit Sacsayhuaman. These main ruins in Cusco and are perched on a mountain overlooking the city. The view alone makes this a perfect place to take photos of Cusco. But beyond that, the ruins are impressive and large.
You can easily walk there from the city centro via a wide stone path. It's not a far climb, but the altitude is quite high! You'll want take your time making the walk up and bring plenty of water. You can also take a taxi up if you're tired and make the walk down later.
Once inside the ruins, be sure to hit the mirador that overlooks the city. There are plenty of signs pointing it out. You'll walk down a long path and then be greeted by a giant cross and a great view of the city below. This is a perfect place to get your aerial photos of Cusco.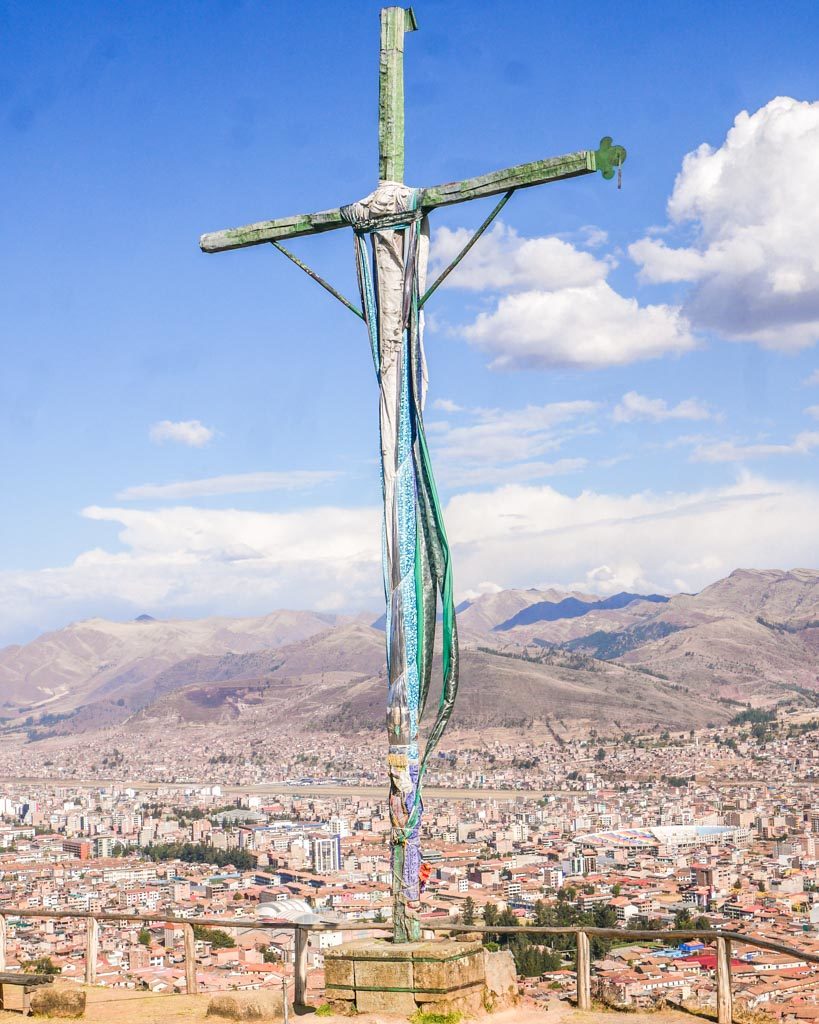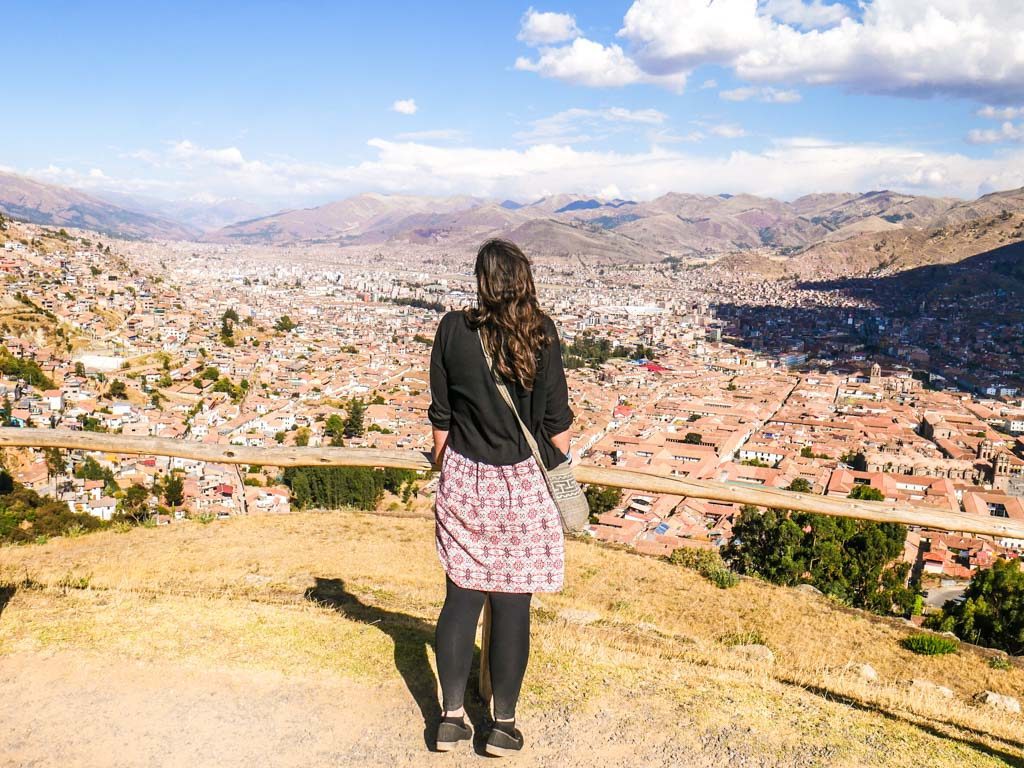 Then wander through the ruins. You can climb many of them, and you'll be impressed by the giant stones that they were able to carve and arrange to build their city!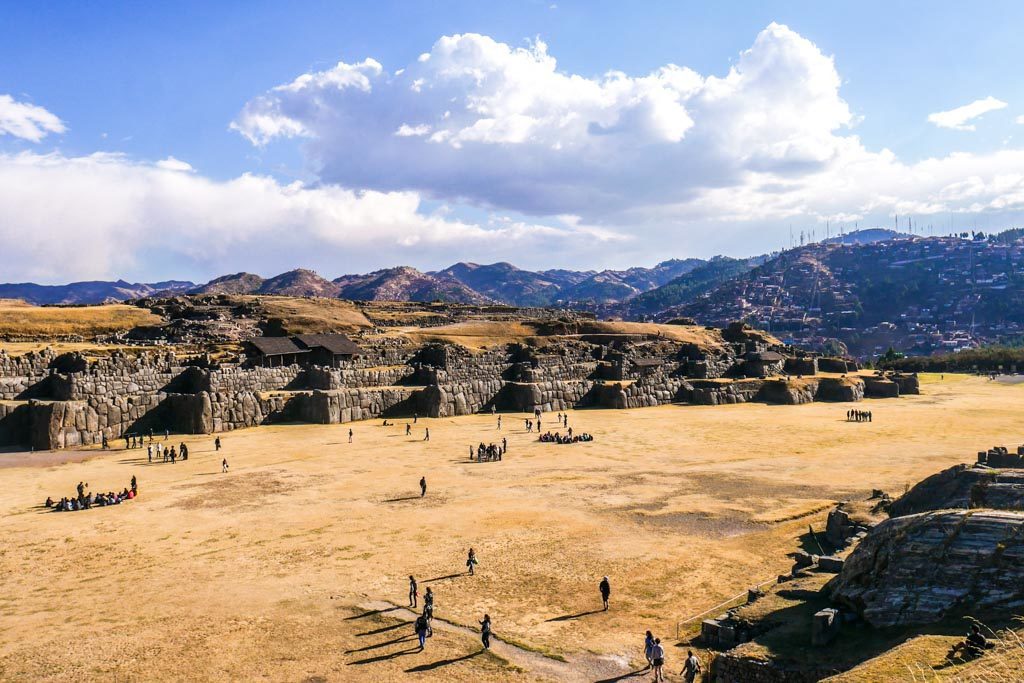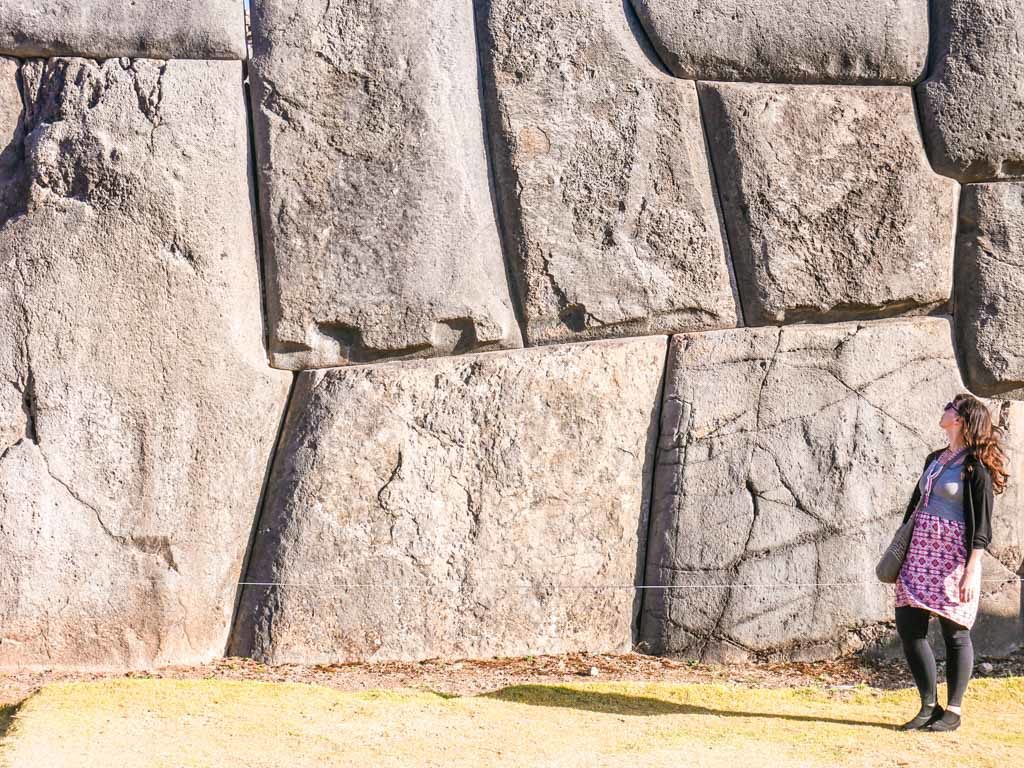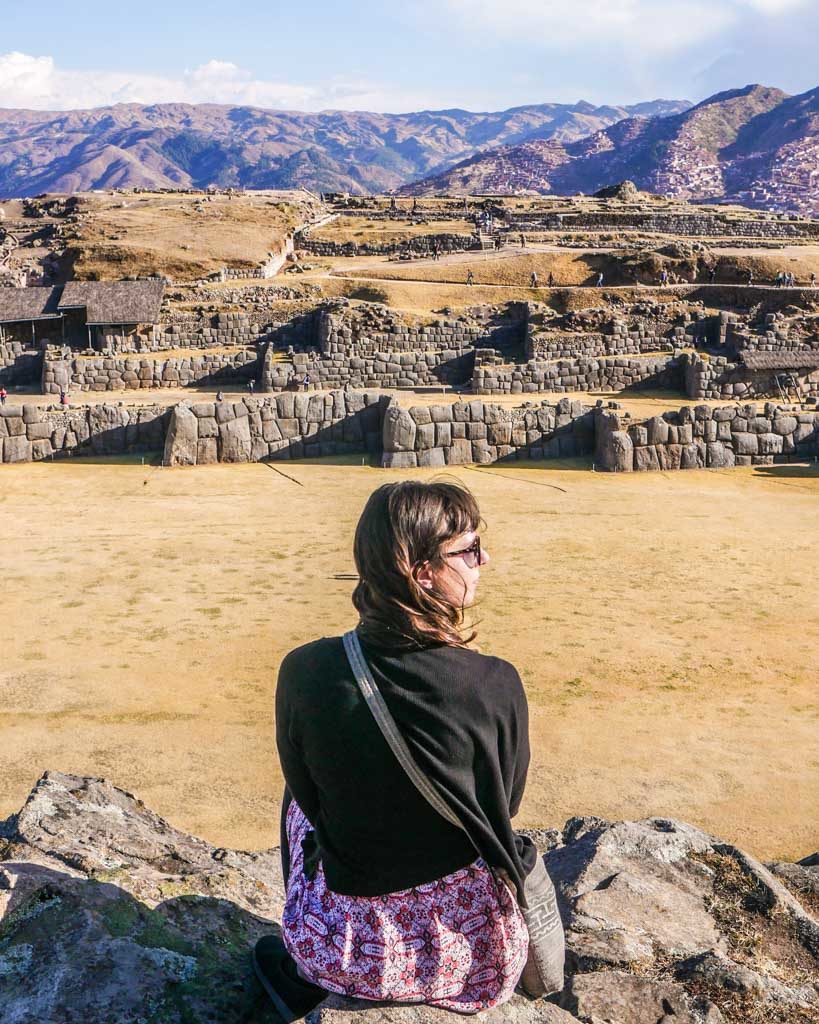 Tips: If you want to beat the crowds, it's a good idea to go early before the tour buses arrive. And bring several layers since the weather at this altitude can change quickly!
Cristo Blanco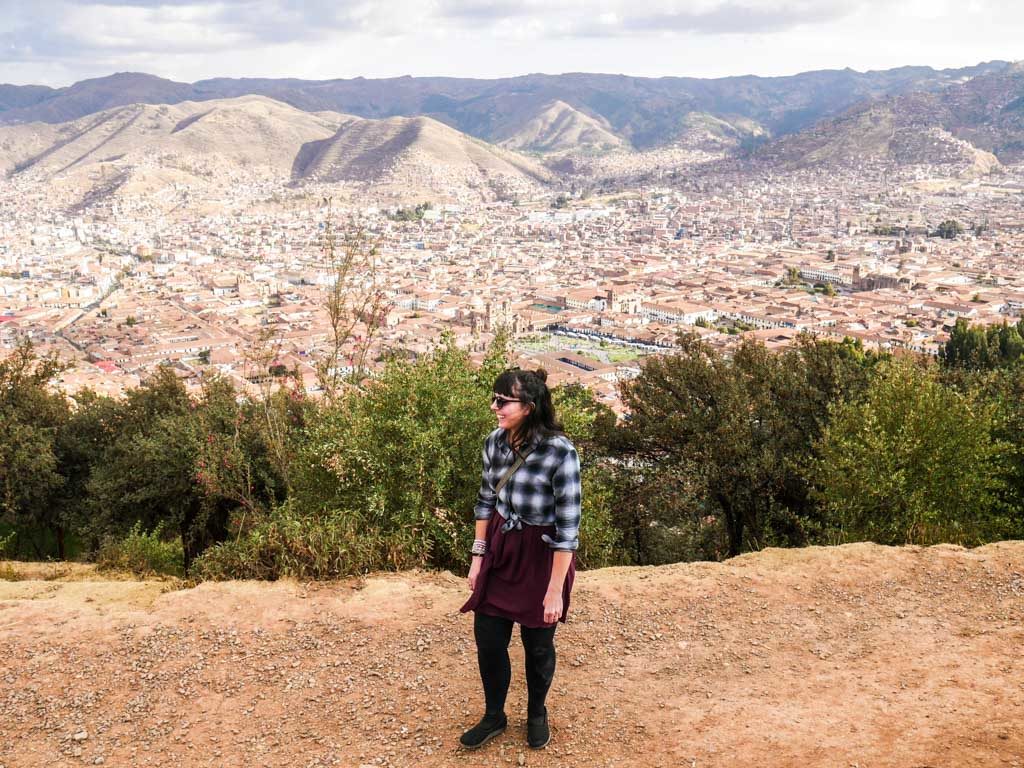 Cristo Blanco is another site overlooking the city with another great view to take photos of Cusco. It's not too far from Sacsayhuaman, so you can do both in one day if you have the time. If you go separately, there is a different path to Cristo Blanco from the city below. You can take a path of stone steps up the mountain from San Blas.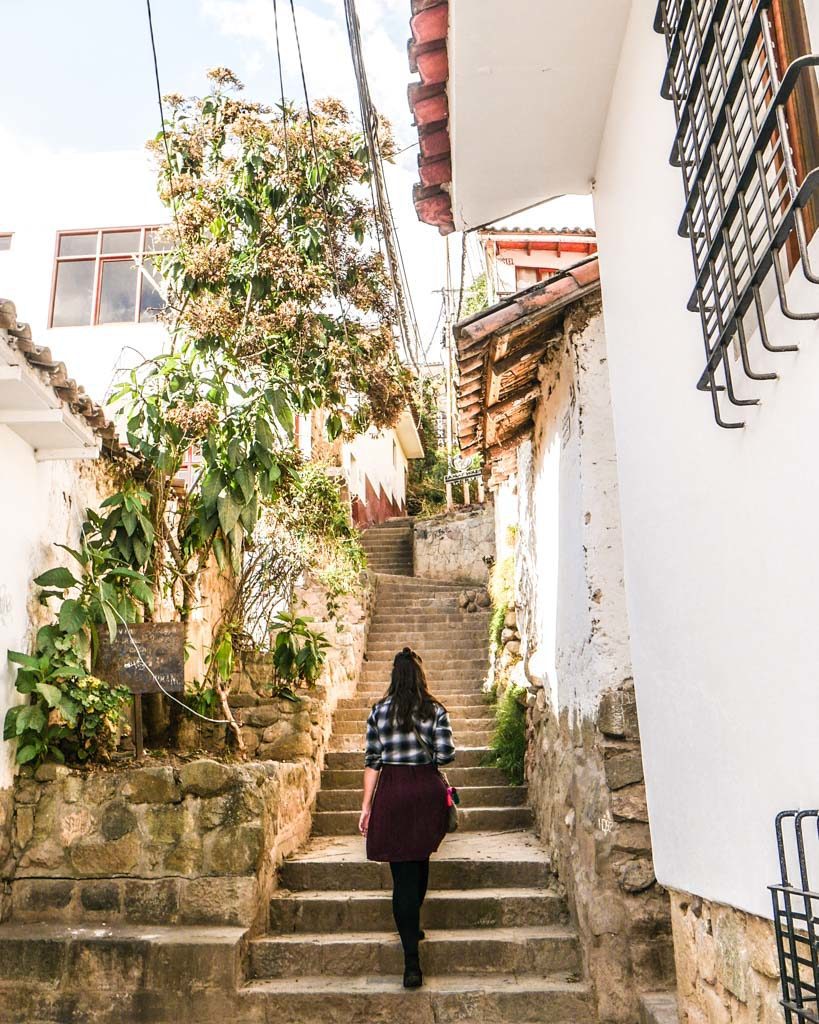 Take your time and bring plenty of water. The elevation here is no joke! Don't be alarmed if you have to stop often to catch your breath.
Once at the statue, you can take photos of Cusco below, or photos of the giant statue.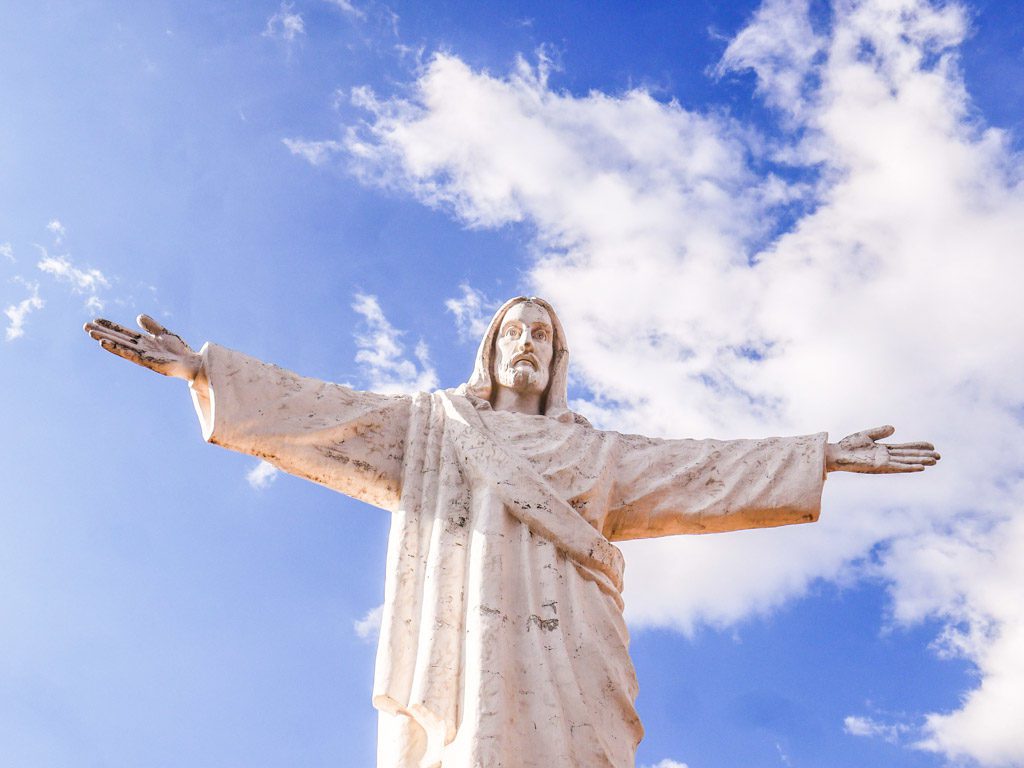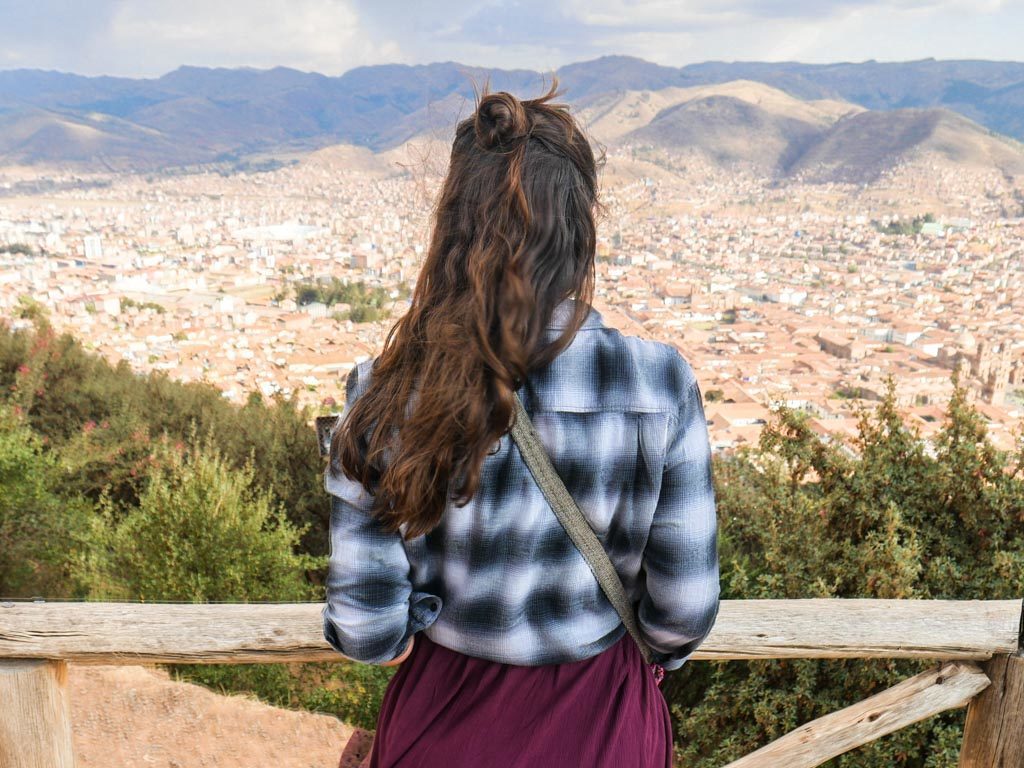 Tip: Combine this visit with a visit to the ruins at Sacsayhuaman to save time.
Convento La Merced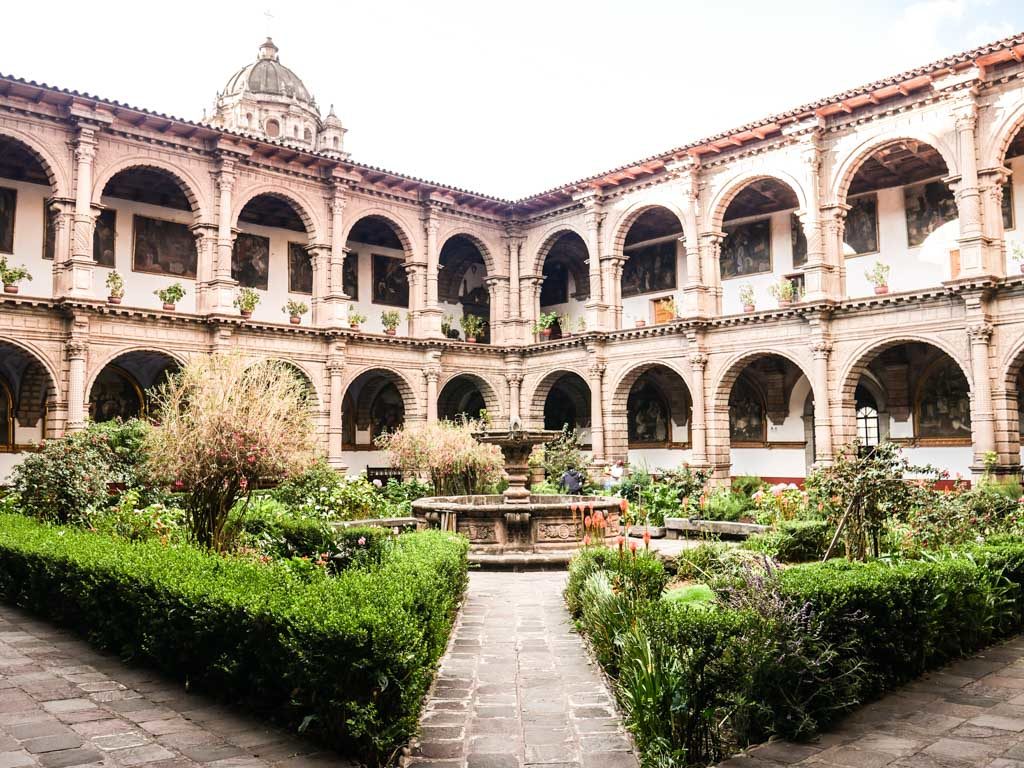 I didn't find anyone suggesting to visit this convent when I did online research, and I can't imagine why - this convent blew me away! If you're looking for a beautiful place to take photos in Cusco, this is a must visit.
This 17th century church and convent is beautifully restored and has a gorgeous central courtyard with lush greens and flowers. Wander around here and then head upstairs to the second floor. The brilliant red hallway and arches are dramatic and picturesque.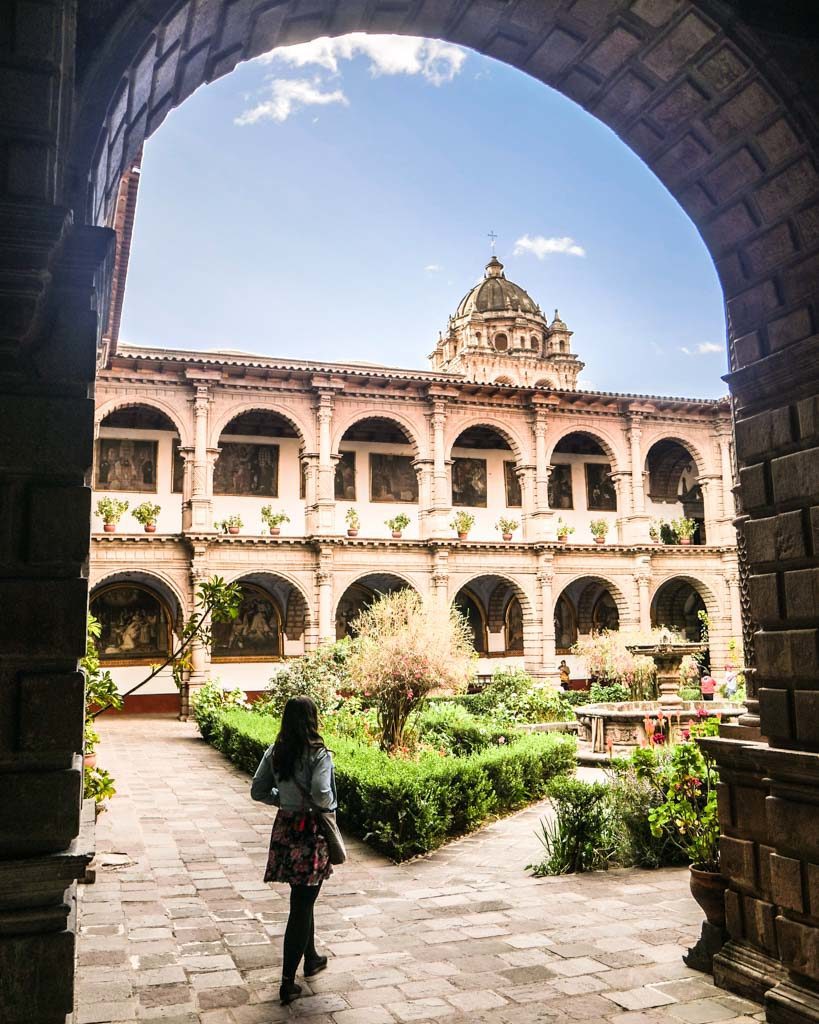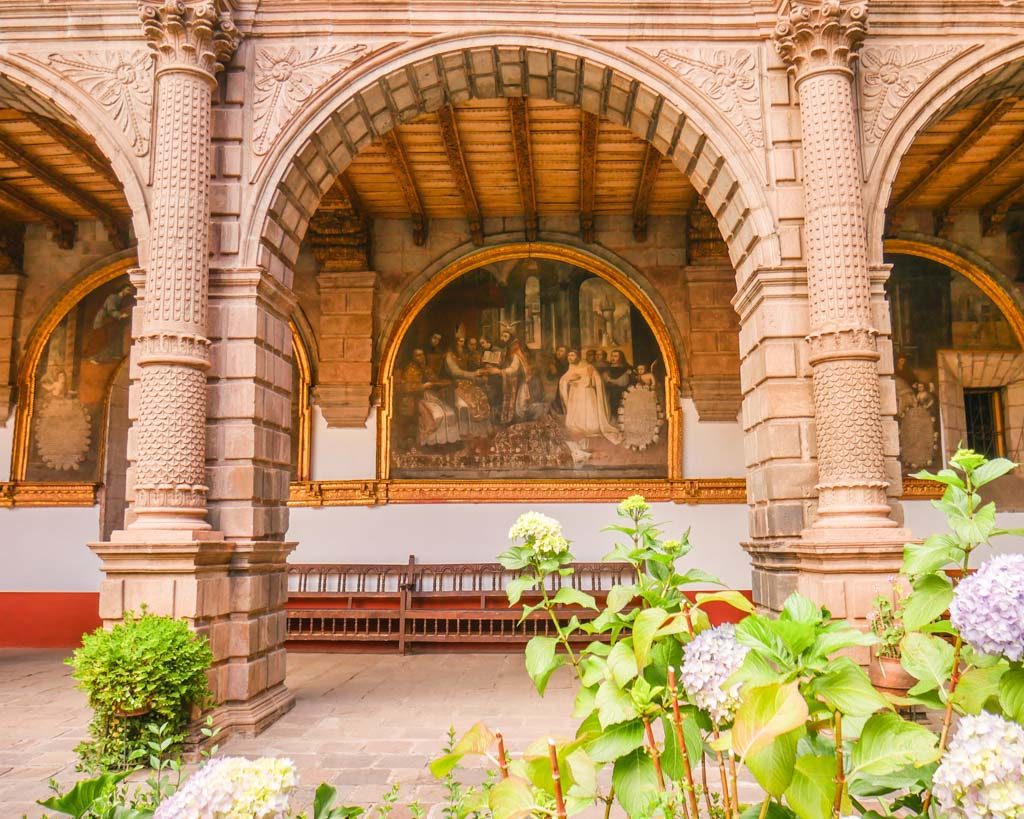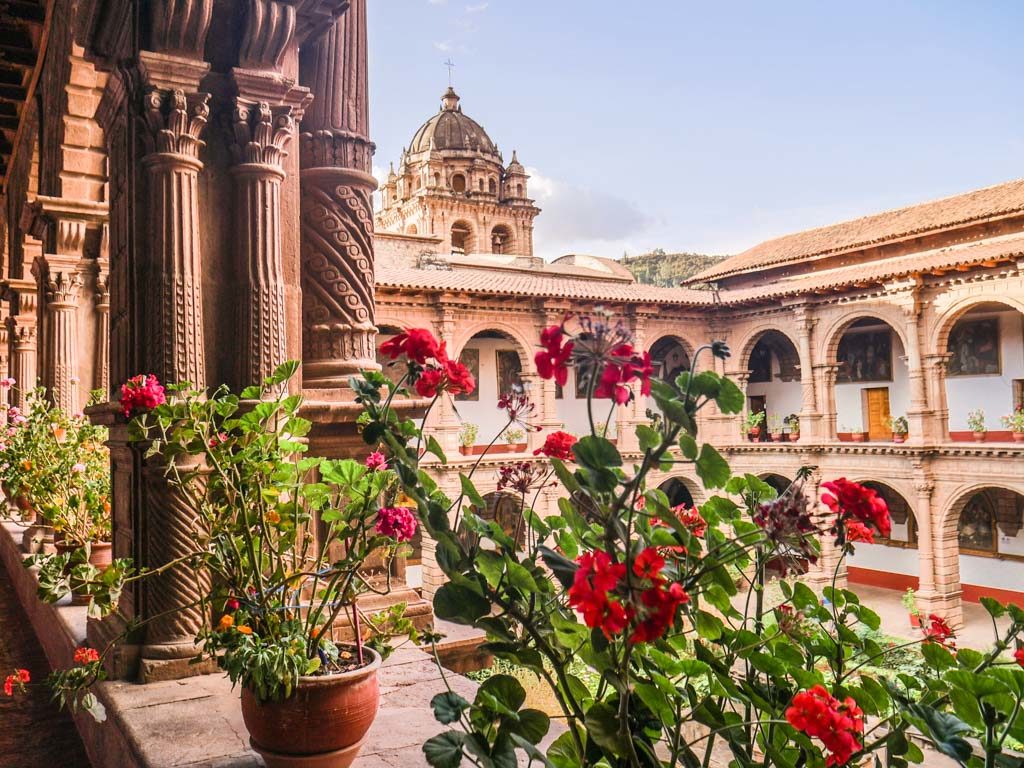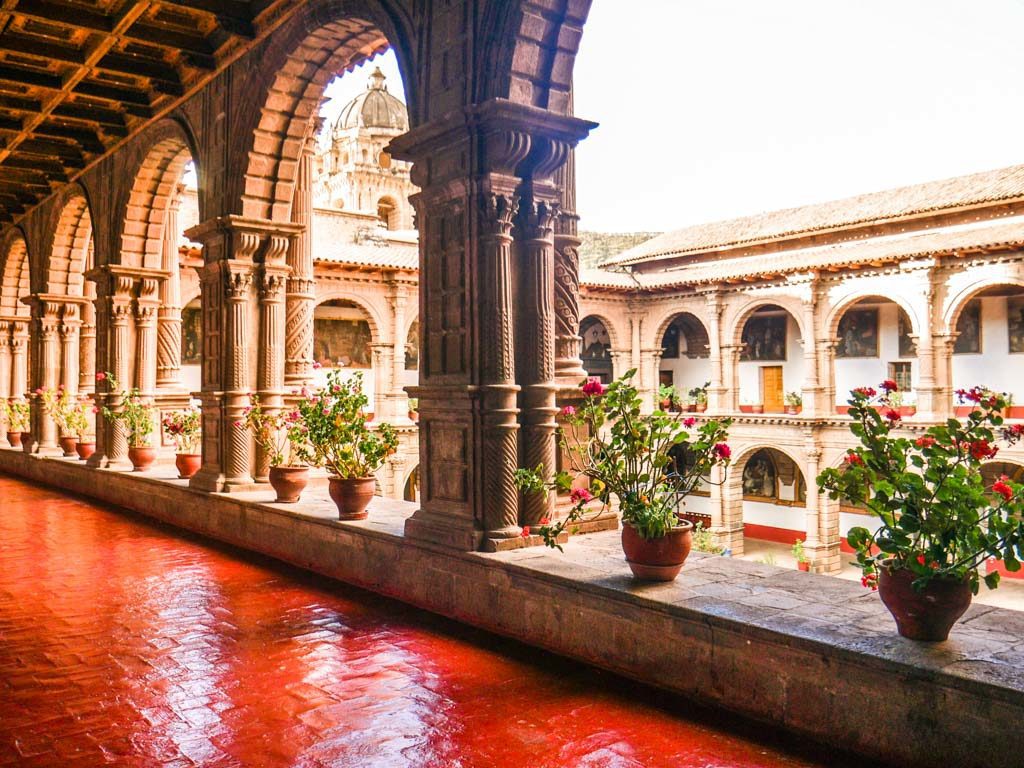 There are also rooms you can enter with large and impressive paintings.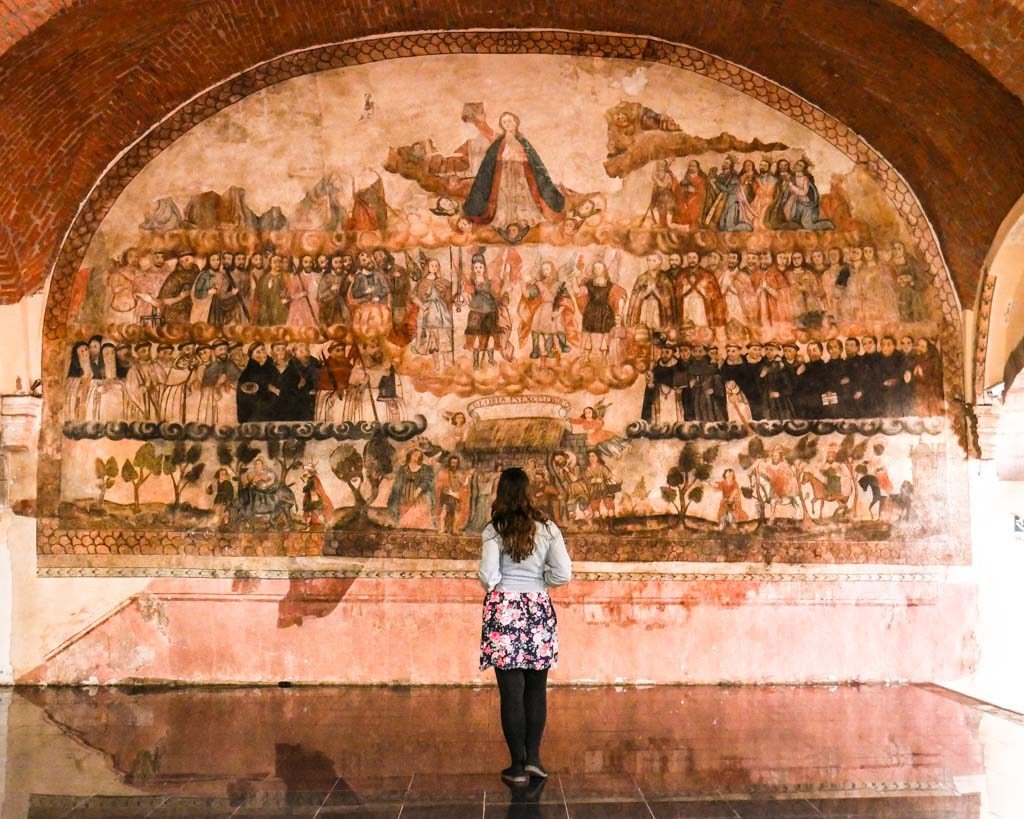 If you're looking for what to do in Cusco, this is a beautiful and underrated site. It was almost completely empty when we visited - allowing us to absorb the setting, and take unobstructed photos!
Tip: Go in the late afternoon so you can get beautiful golden hour light.
San Blas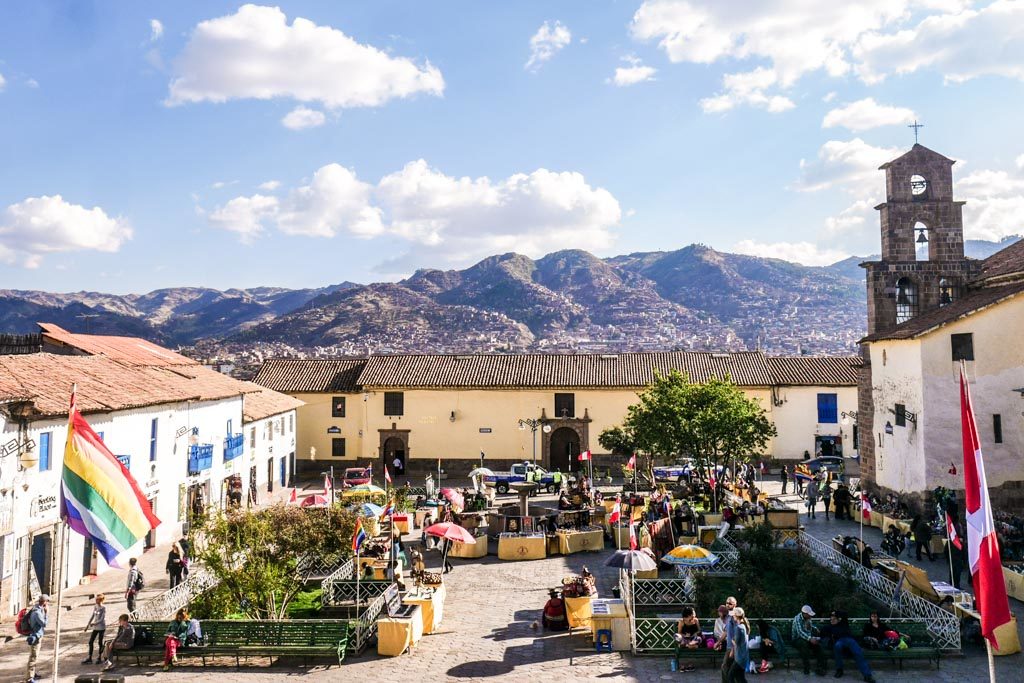 If you're looking for the artistic neighborhood in Cusco - San Blas is it. It's filled with cute cafes, bars, restaurants, and shabby chic buildings. In other words, it's the perfect place to take photos in Cusco!
The neighborhood is perched on a steep hill, so there are tons of narrow cobblestone streets and stairs that wind their way up the mountain. It's fun to wander, occasionally stop for a coffee or beer, and discover hidden nooks.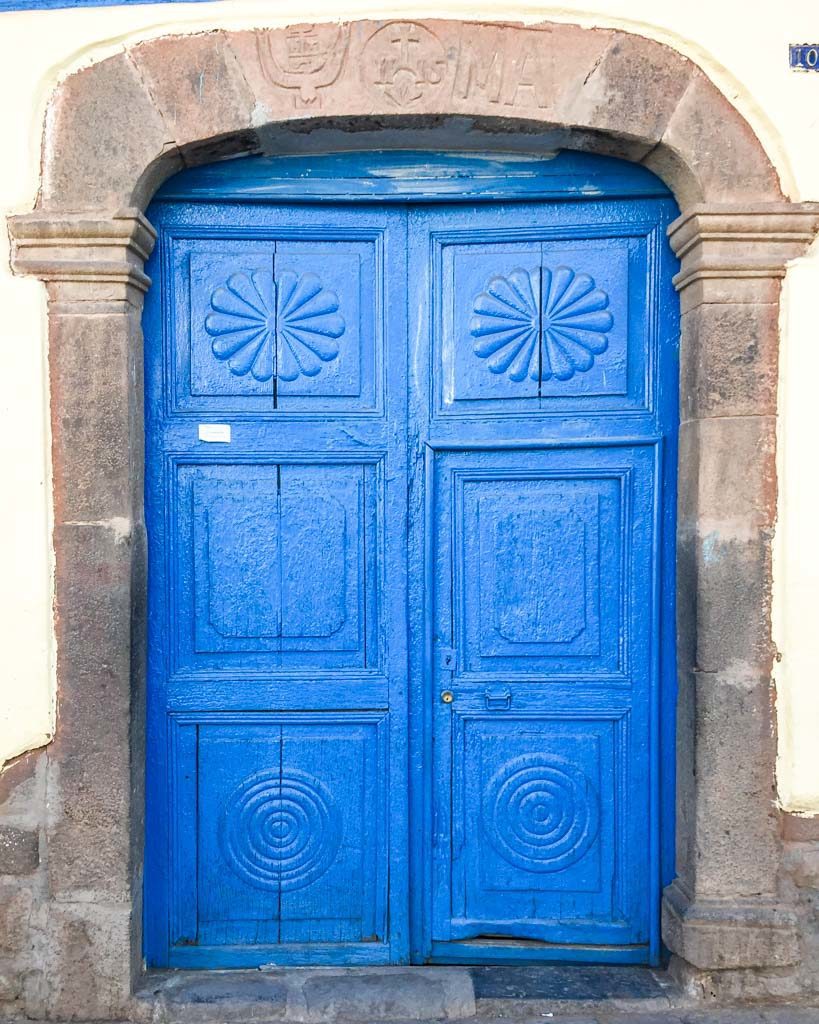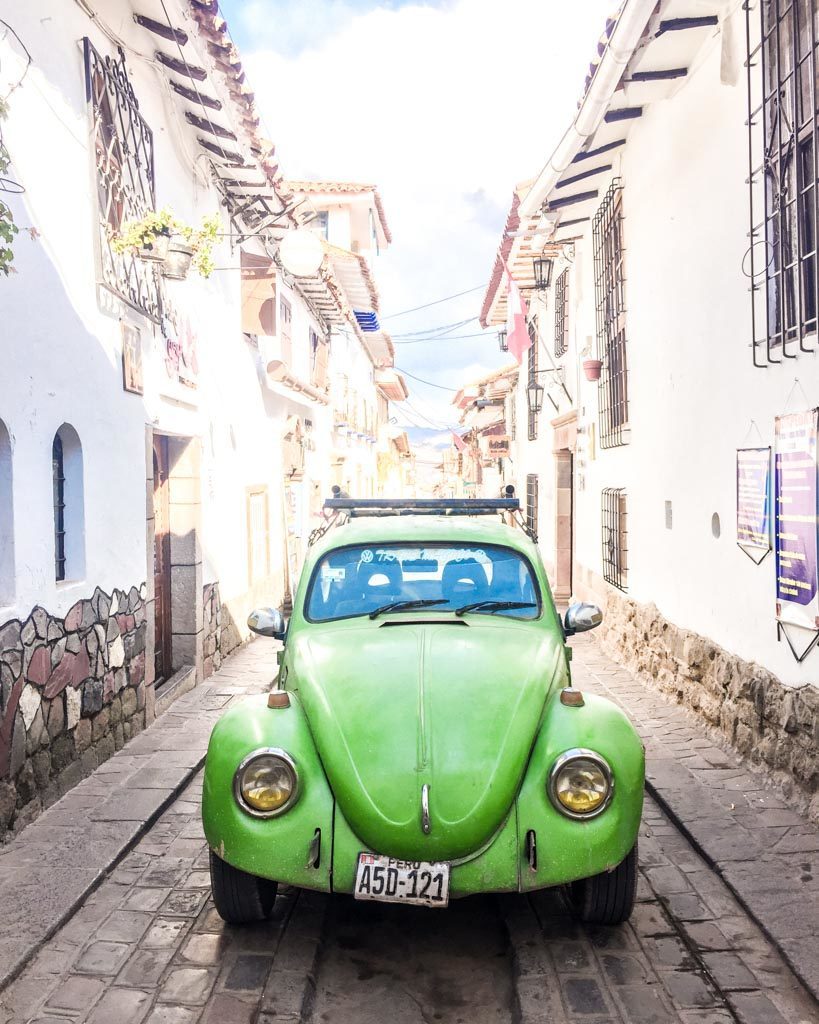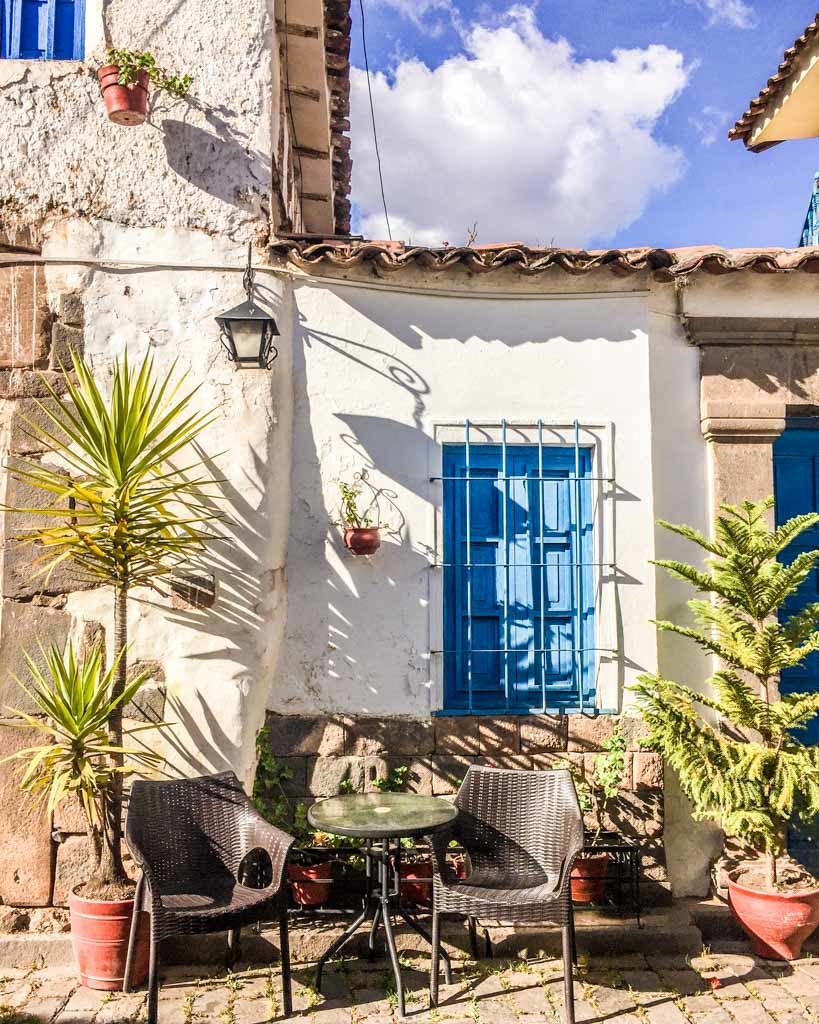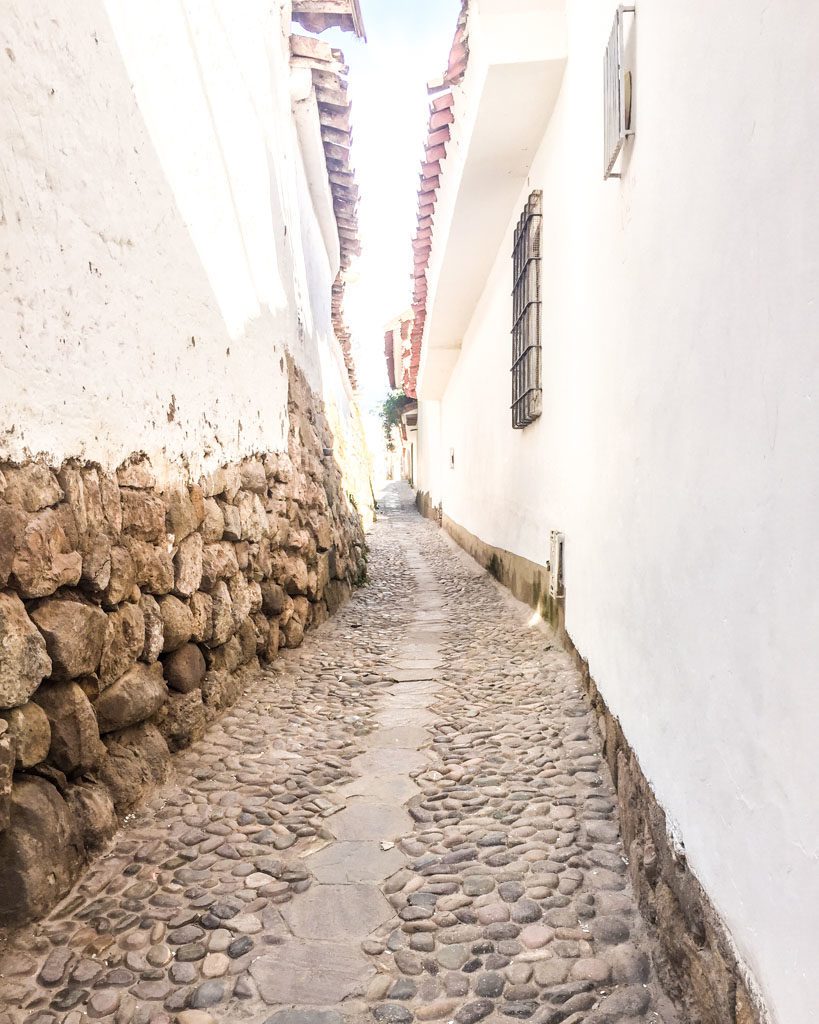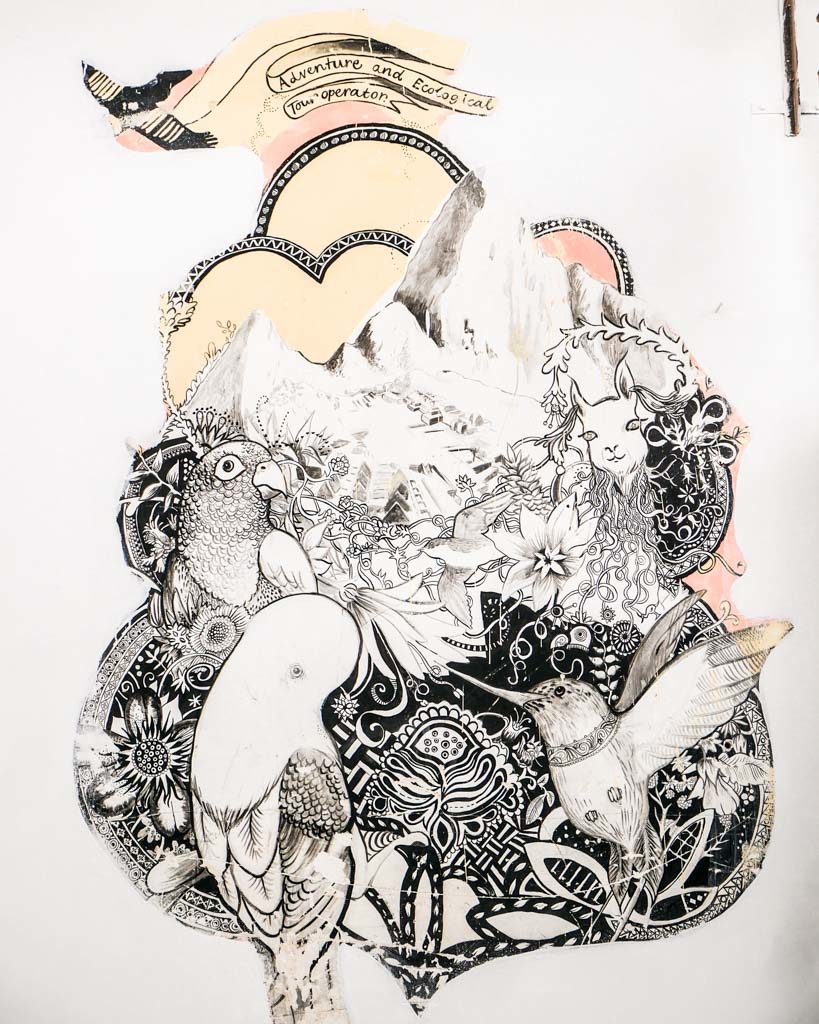 If you're looking for what to do in Cusco, this neighborhood will also likely have many events - live music, yoga classes, art shows, etc..
Tip: It's also a great place to stay if you prefer to be in a more residential area rather than the busy centro, but it's still easy walking distance to all the tourist sites in the city center.
Plaza de las Armas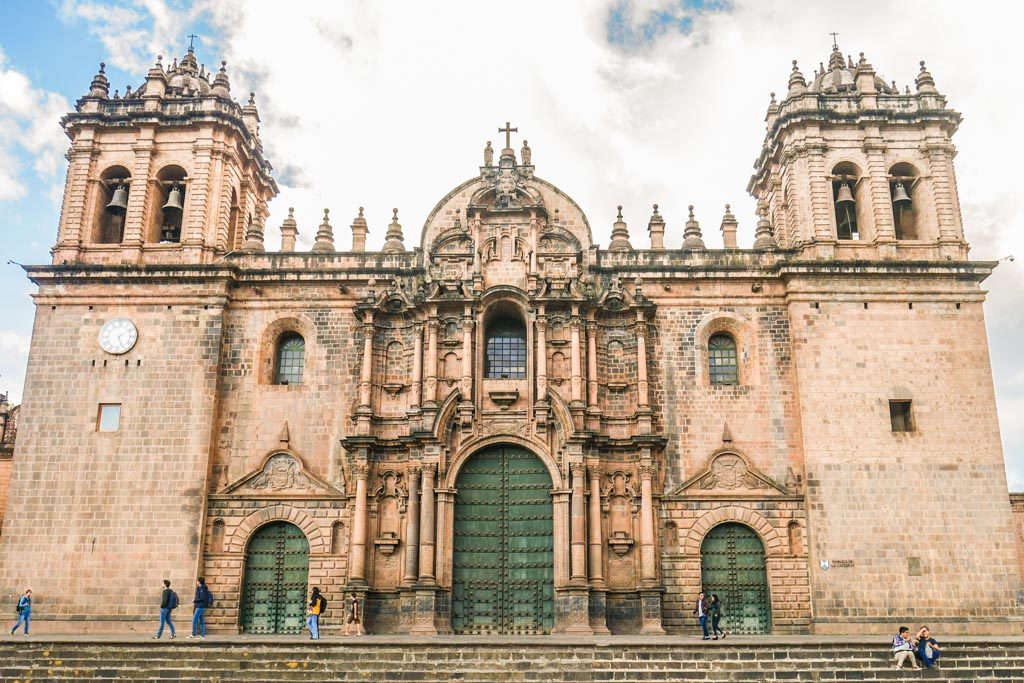 The Plaza de las Armas is the absolute center of the city - it's the main square and is surrounded by the cathedral, as well as government buildings. It's the center of what to do in Cusco.
It's also excellent for people watching. Settle in on one of the benches and take in the activity and the pretty architecture on all sides. There are also often events and parades here.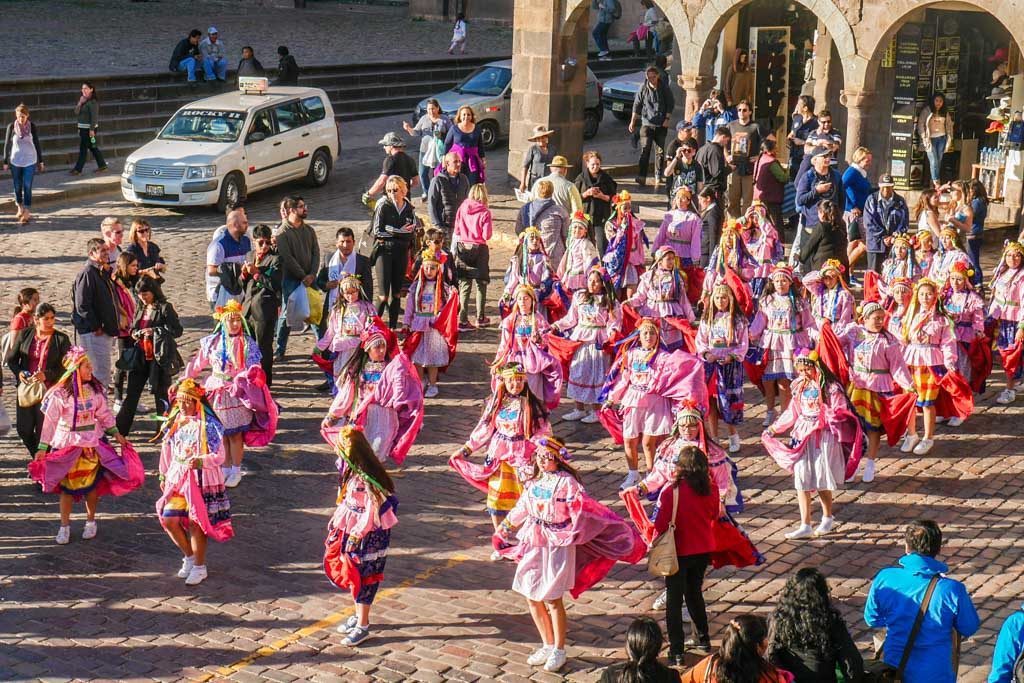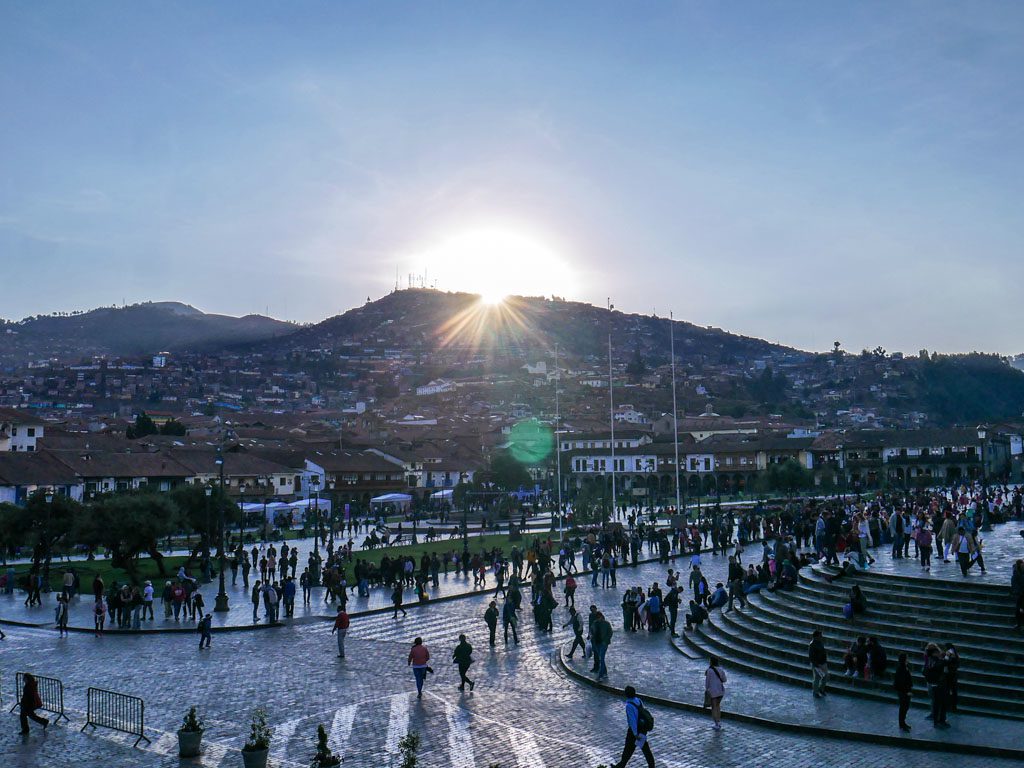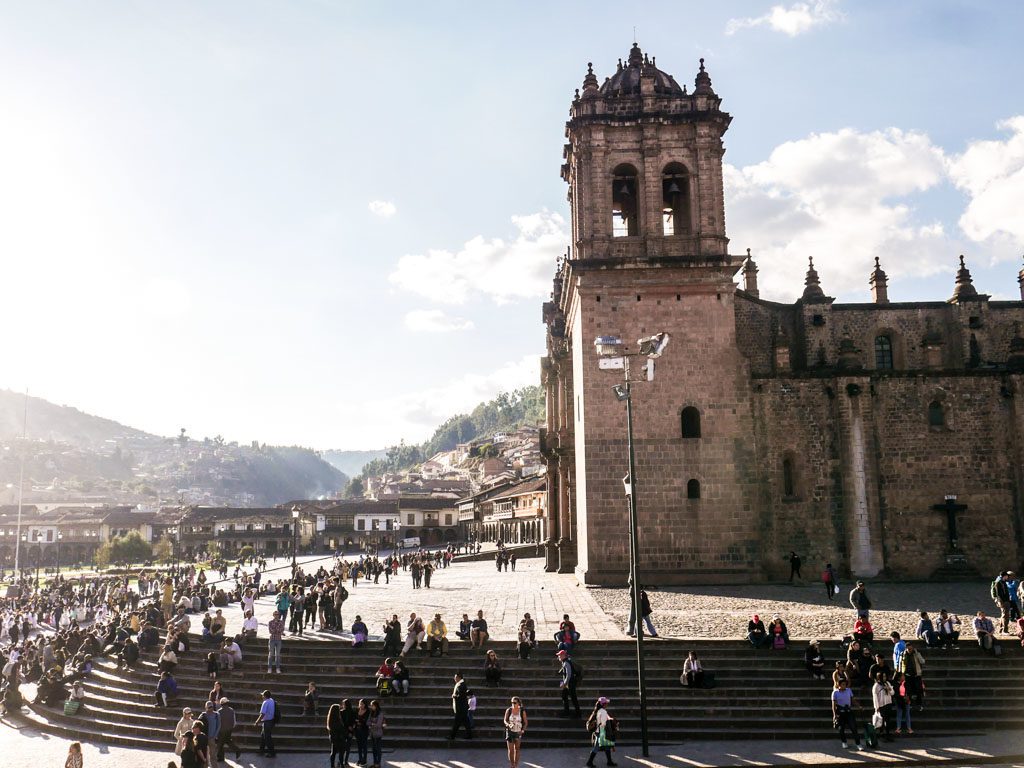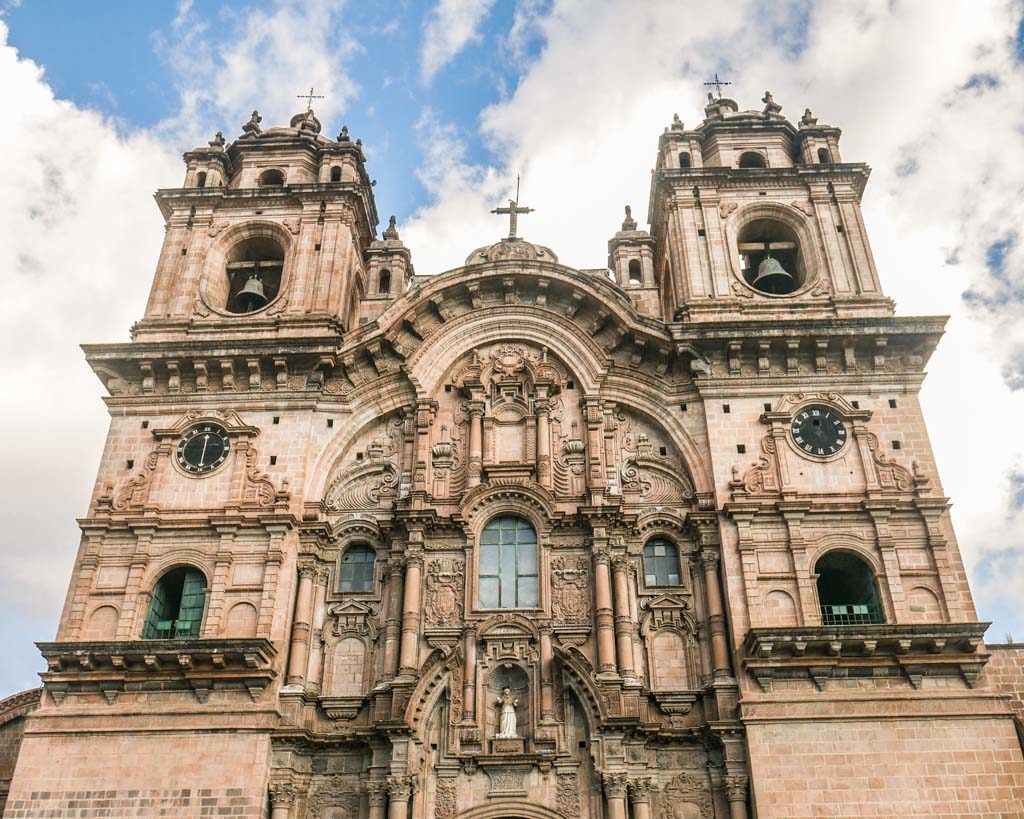 Tip: Head into the bar, Norton's Rat Tavern, and grab a chair on the balcony. It's the perfect place to get a birds eye view of the activity on the square below, as well as enjoy a craft beer.
The Markets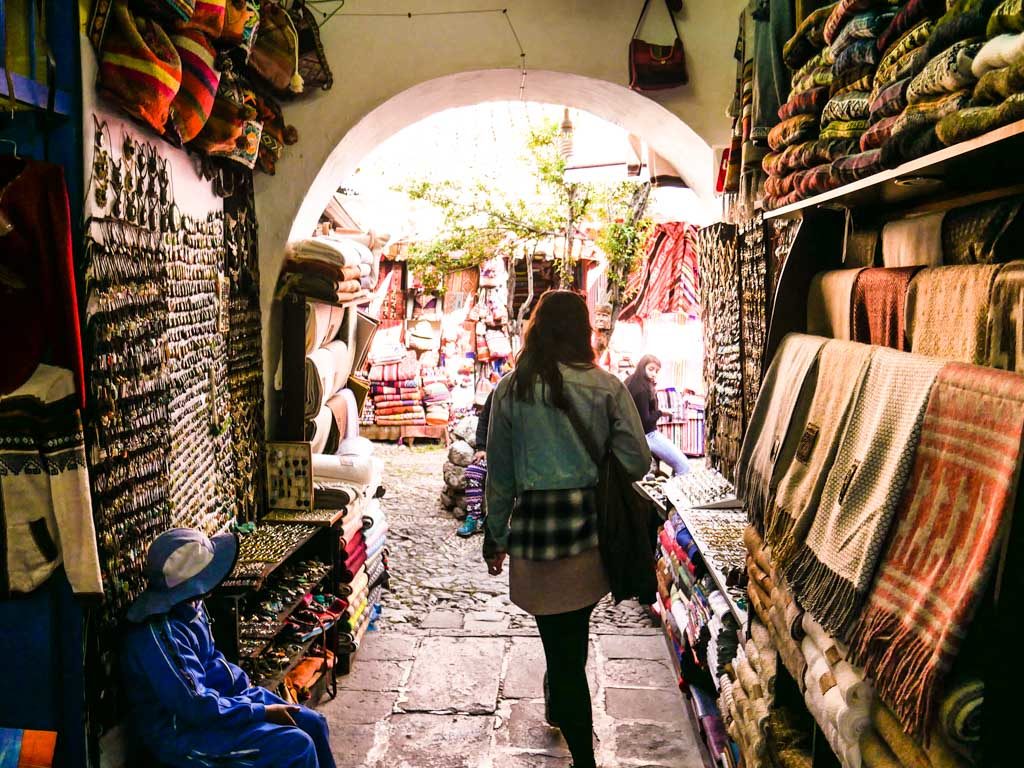 When I was thinking about what to do in Cusco, I knew I wanted to visit the local markets. I think it's always one of the best ways to get to know a new place and culture - that's where everyday life happens!
The markets here are a great place to take photos in Cusco. I recommend to visit the main central market - San Pedro. This market has lots of artisan goods, but also has great fruits and veggies, and almost anything else you want. It's a good look into local life.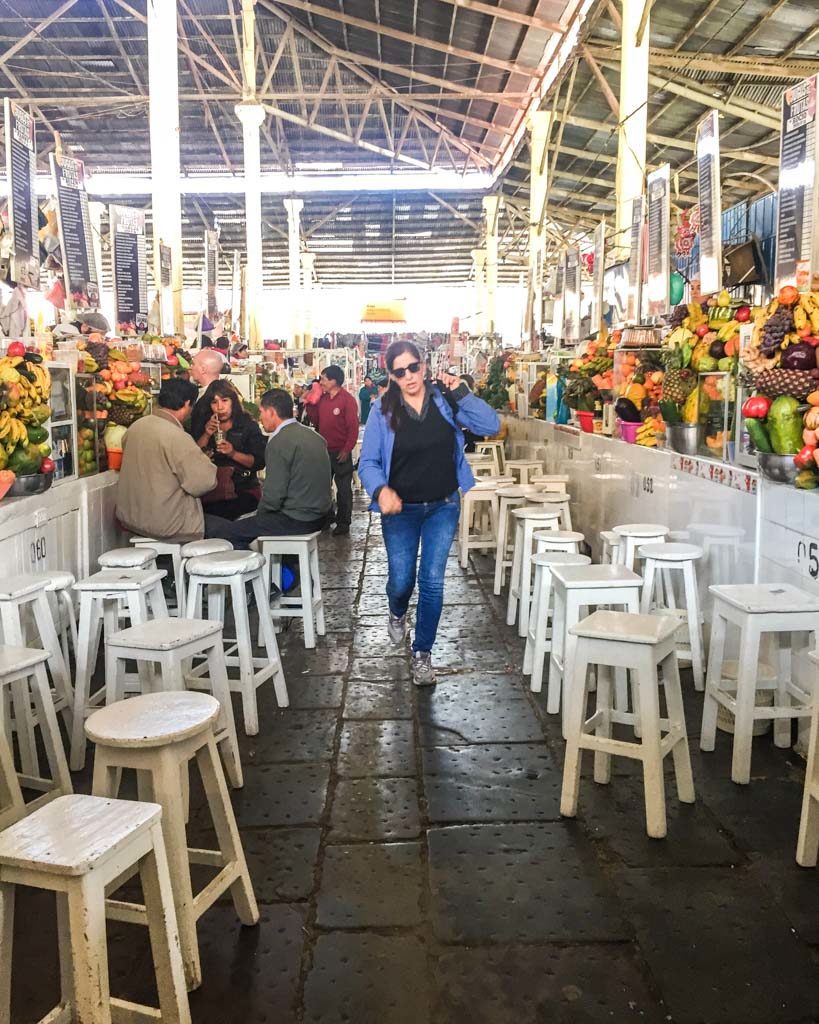 There are also tons of artisan markets scattered throughout the centro and San Blas. Wander into any of them for some fun shopping or some colorful photos of Cusco artisan goods.
Tip: Be polite and ask to take a photo before you snap a picture of a local at a market stand.
What to do in Cusco Bonus: Day Trips Outside the City for Photos of Cusco Region
Pisac: What to Do in Cusco Region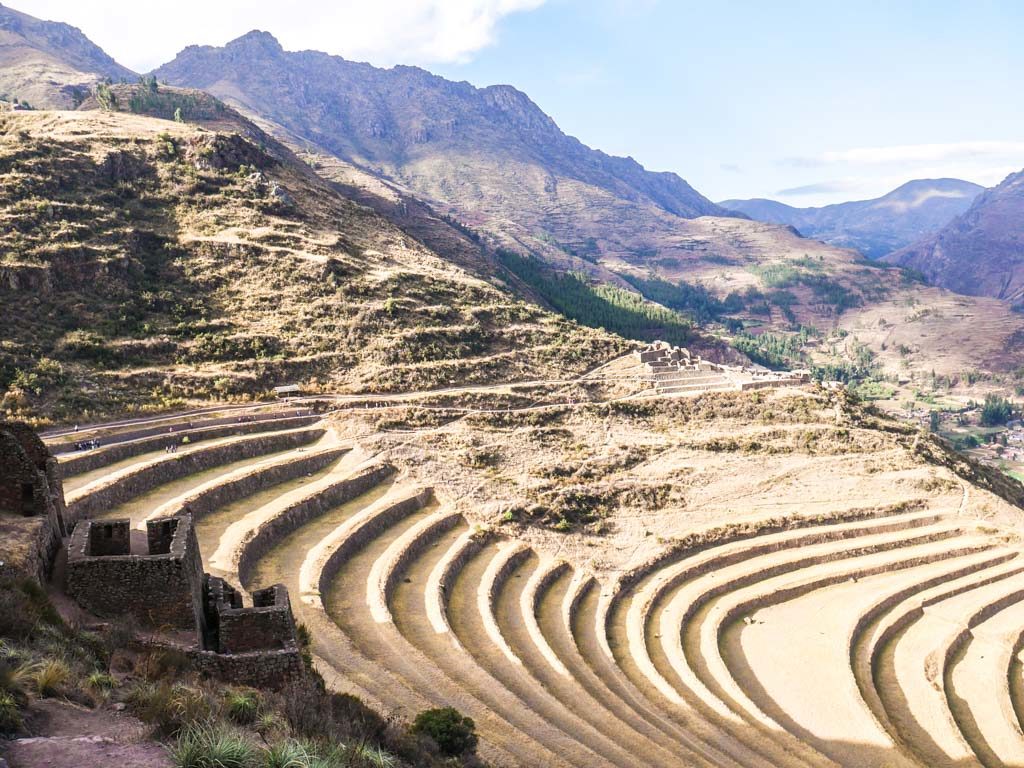 Pisac is an easy town to visit on a day trip from Cusco. There are two major things to do in Pisac - the market and the ruins.
If you're in Pisac on a Sunday, you'll have the pleasure of strolling the large outdoor market, sampling the local food, and buying beautiful artisan goods.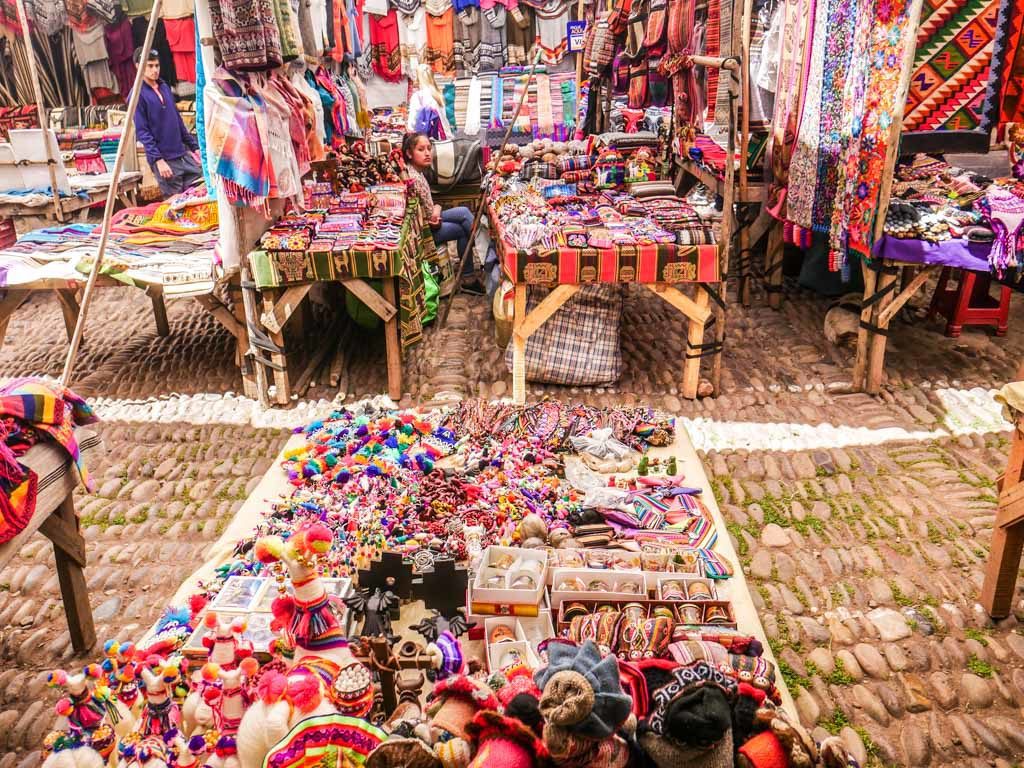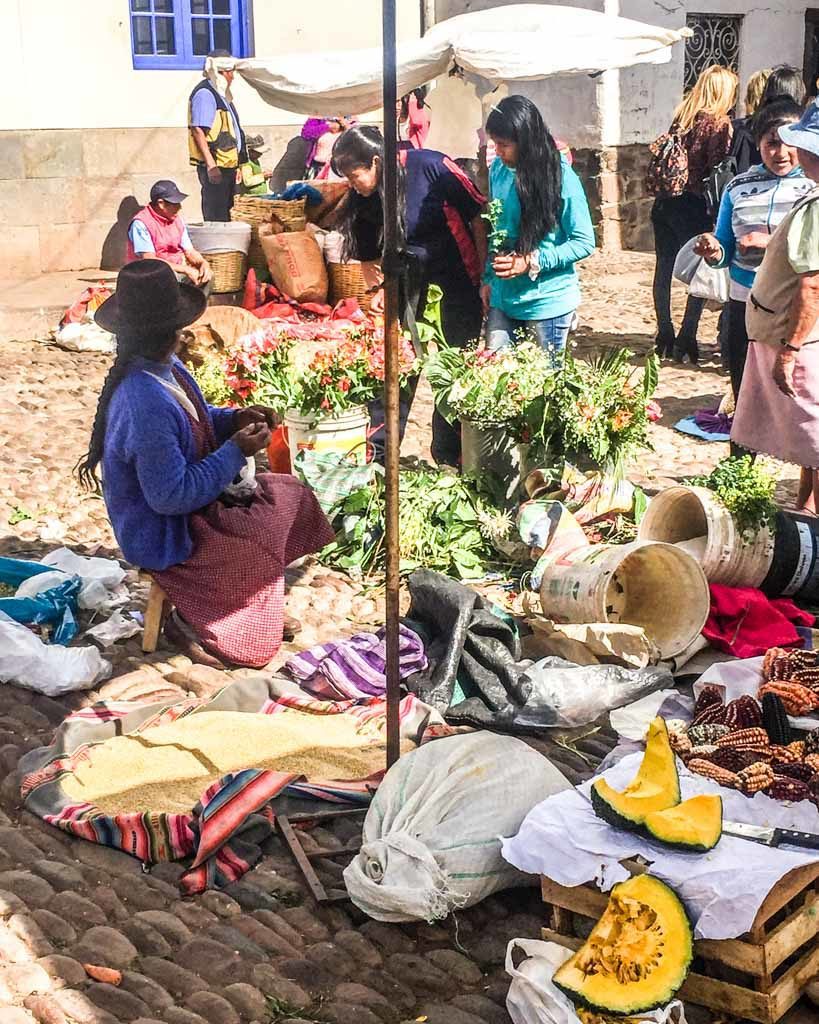 You can then take a taxi up the mountain to the Pisac ruins. These are unique because they are in a semi circular shape. And like almost all ruins in this region, they have an amazing view of the valley below. A perfect place to take photos of Cusco region!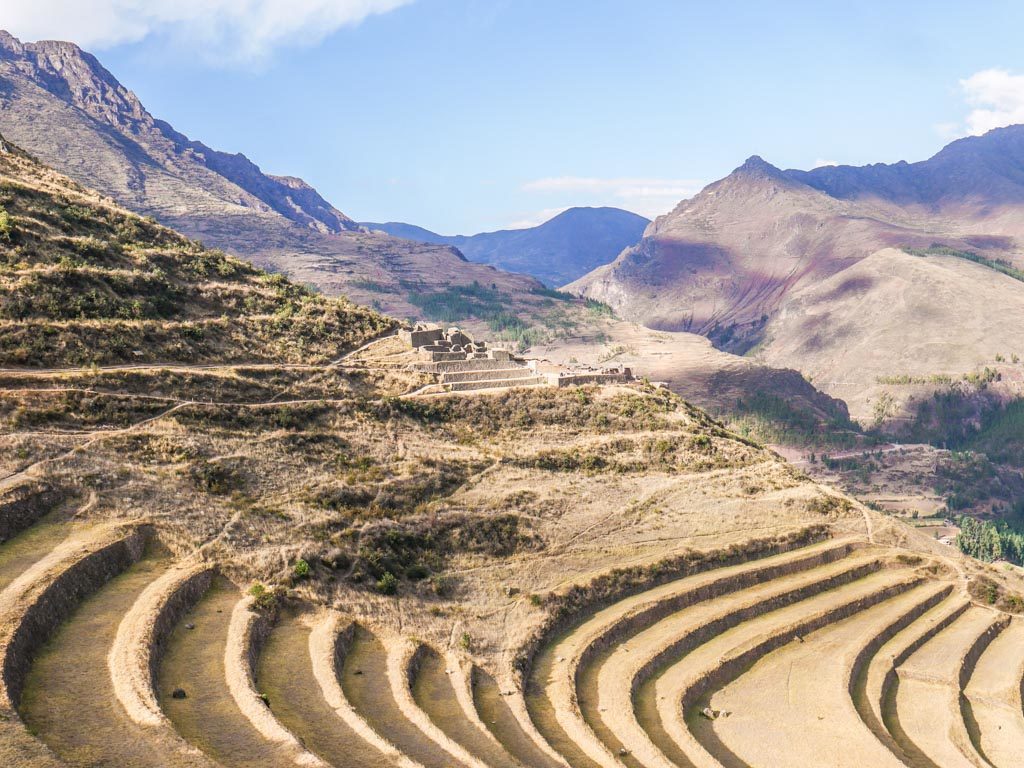 Tip: Go on a Sunday so you can see the large bustling market.
Tipon: What to Do in Cusco Region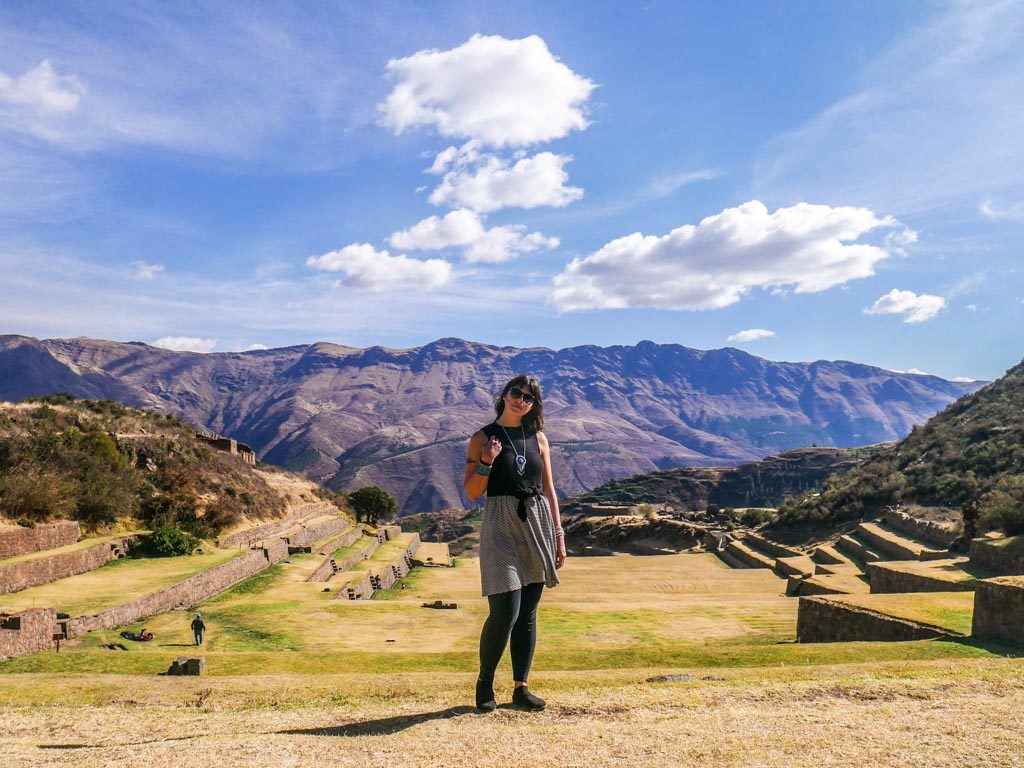 Tipon is also an easy day trip from Cusco city. It's often missed by tourists since it's southeast of the city, and many of the tourist sites are to the northwest. But it is an amazing site - if you have the time, I highly recommend a visit!
Getting here is easy by public bus. You can then take a taxi up to the ruins. Once there, wander the large site. The main ruins are large and impressive green terraces. But there is also another ruin if you climb further up the mountain, and irrigation channels that stretch up and up the mountain. We tried to follow them to find their source, but it went on for so long that we finally turned back!
Tipon is famous for their irrigation channels that still supply the site with running water. The system is impressive and makes for great photos of Cusco region ruins.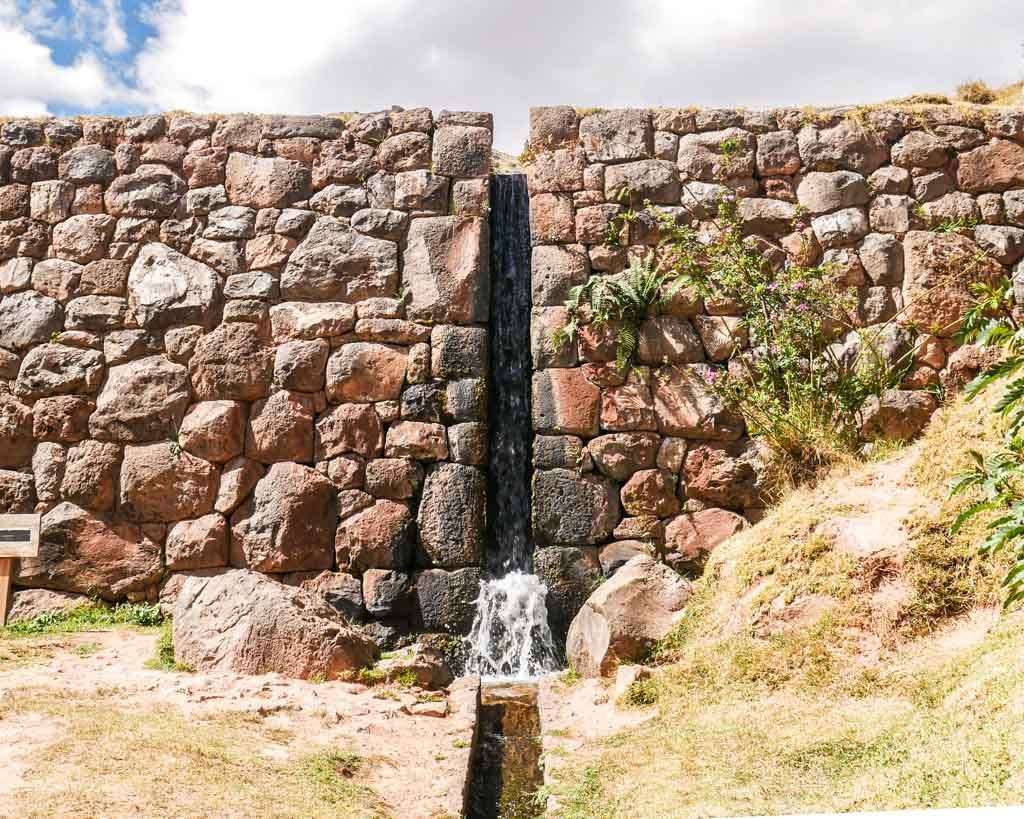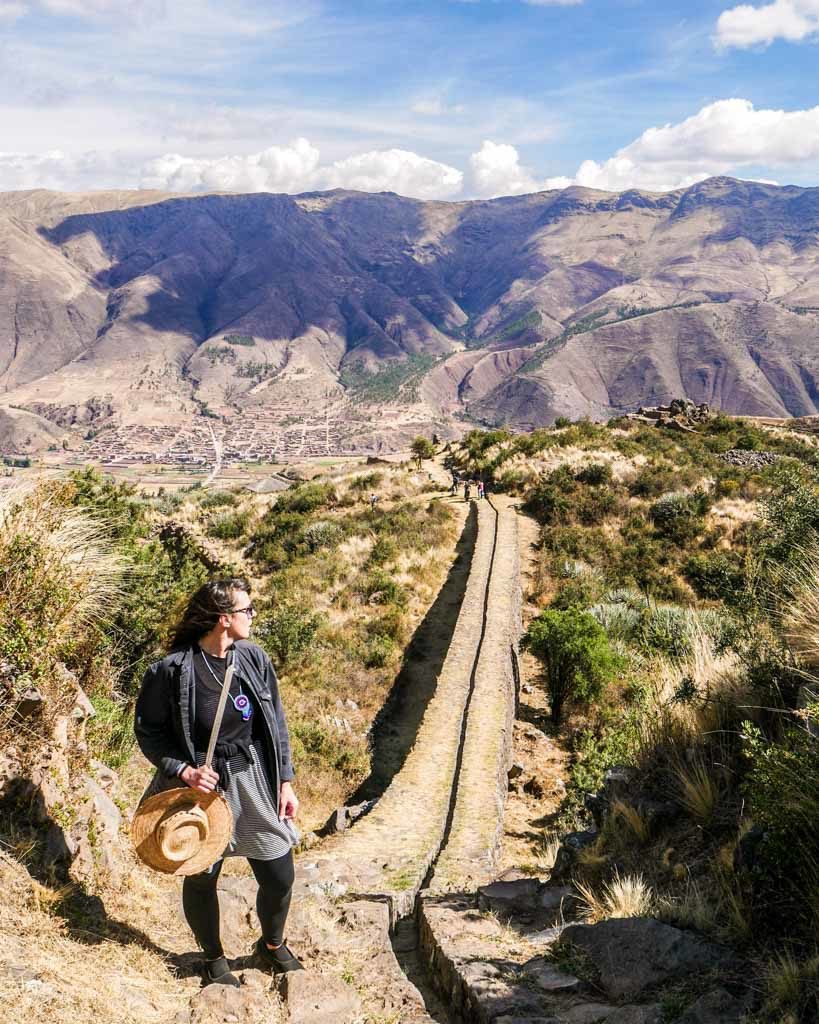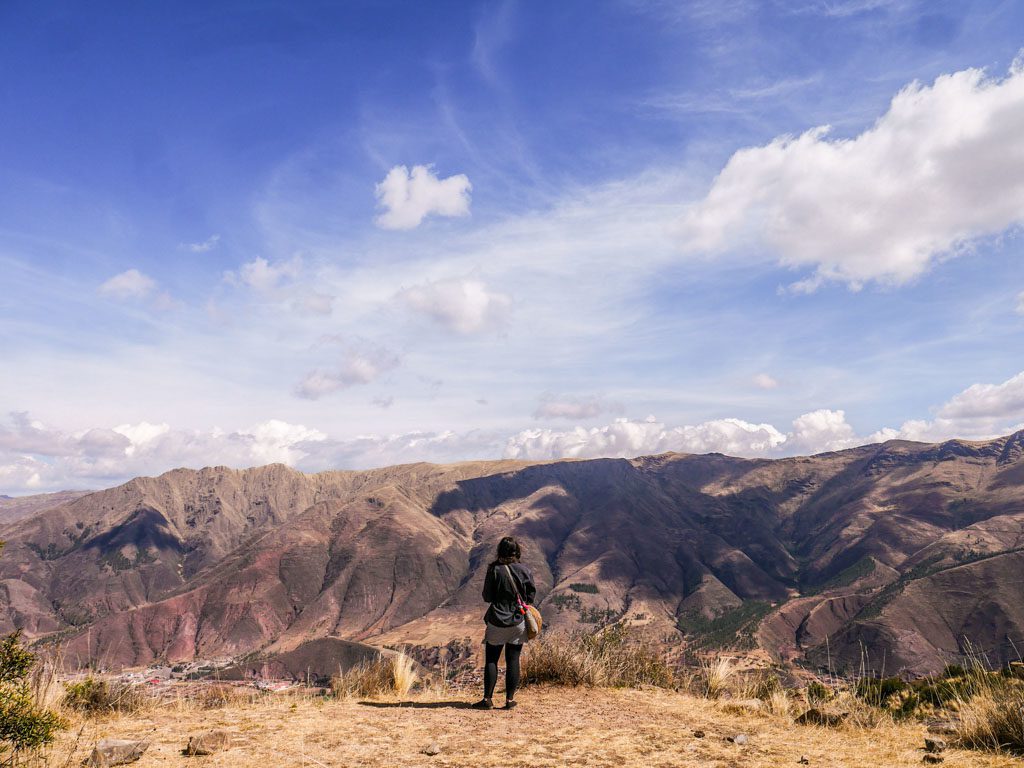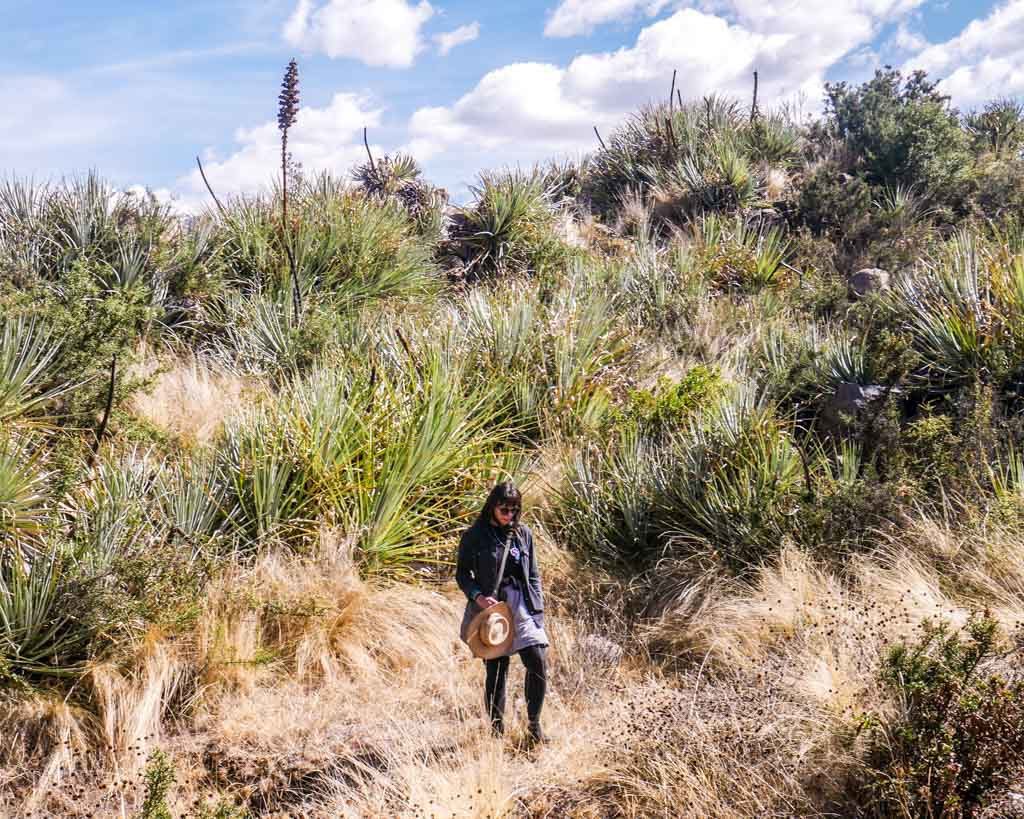 Tip: Hike up to second higher ruin for even better views of the valley below, and less people. Also, Tipon is famous for their cuy - or roasted guinea pig. Try it at one of the restaurants near the highway before you leave.
Chinchero: What to Do in Cusco Region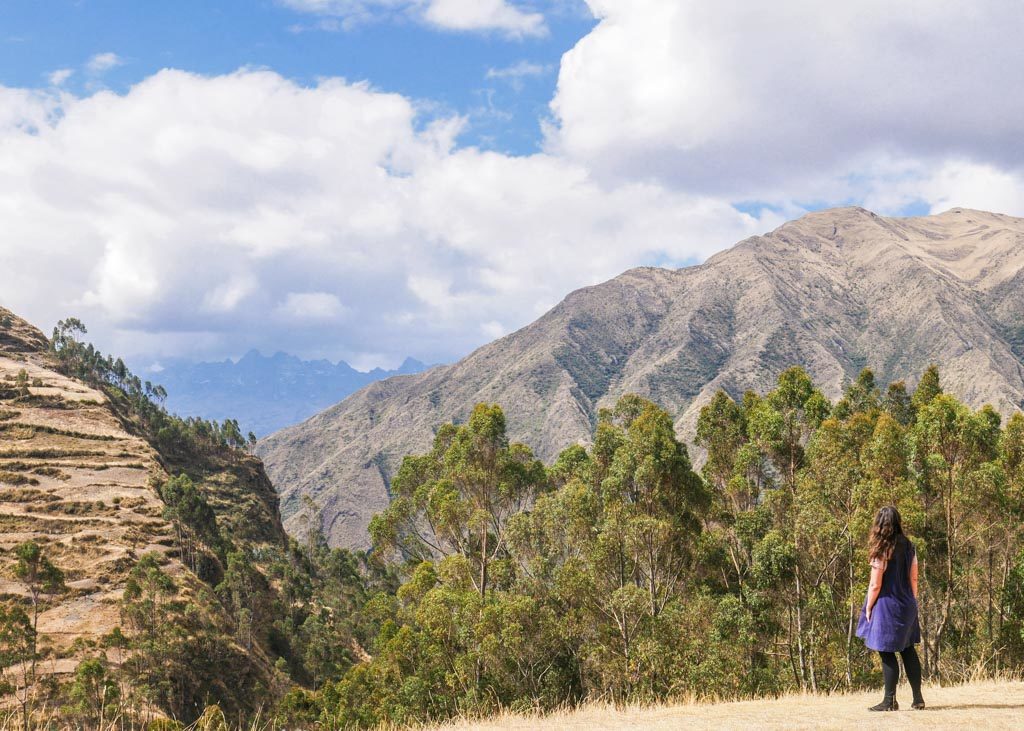 Chinchero is another village that has a great market AND impressive ruins. In fact, I thought this was the best market I've visited in Peru!
If you're looking for what to do in Cusco Region, this is an awesome Sunday day trip. You can easily arrive by public bus, and then walk to the public market. There are rows of women selling gorgeous, well-made colorful textiles, bags, baskets, and more. You will take your most colorful photos of Cusco here! If you continue to the back, there are a few rows of food stalls.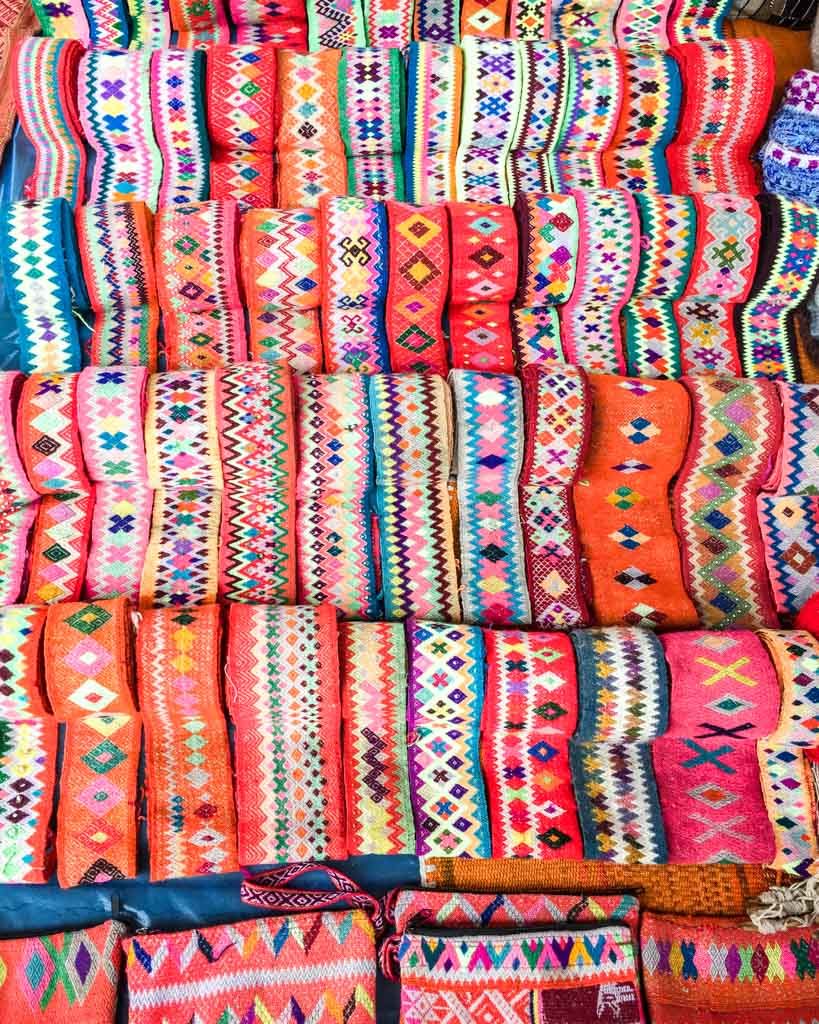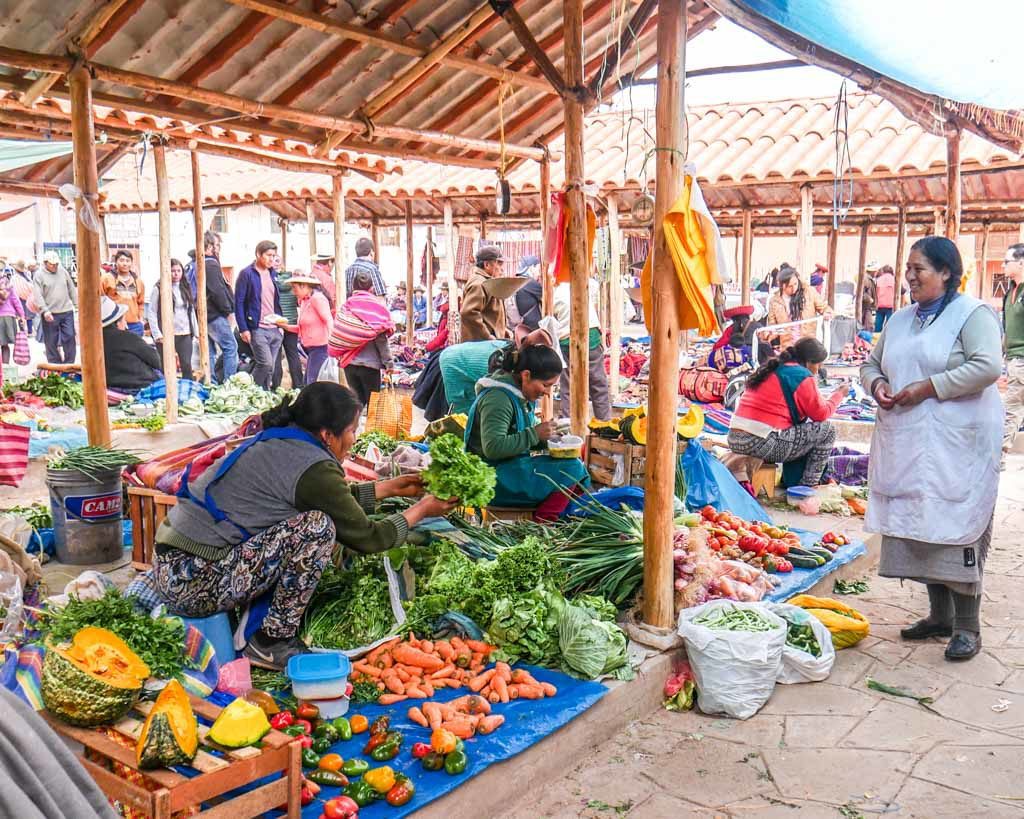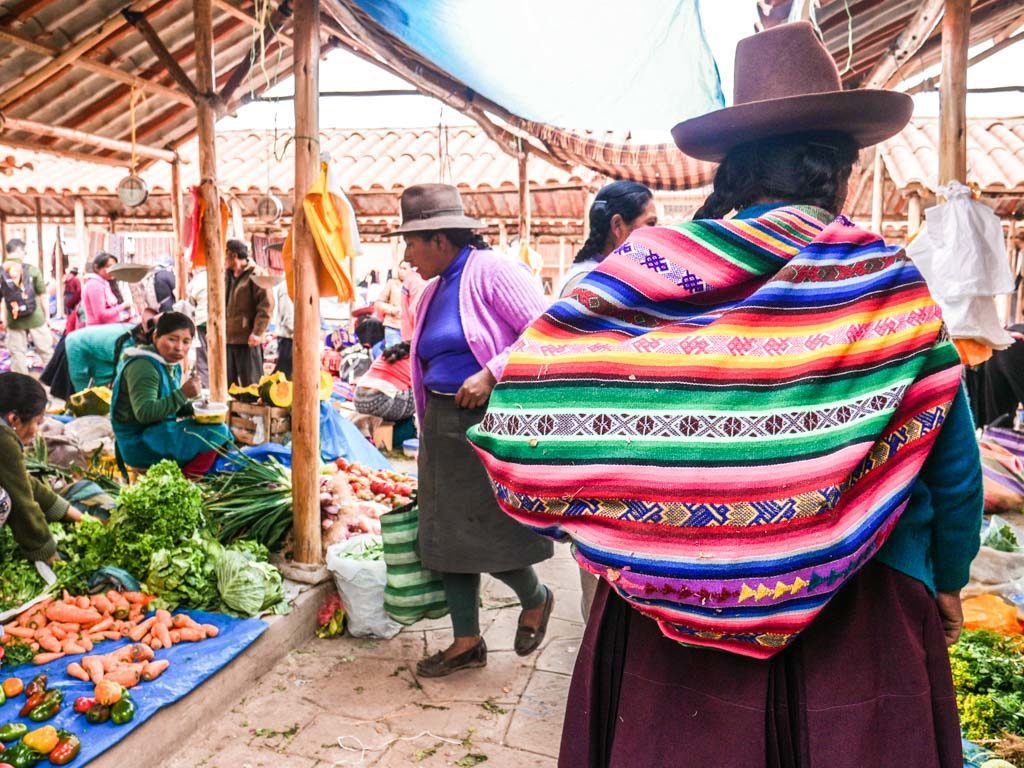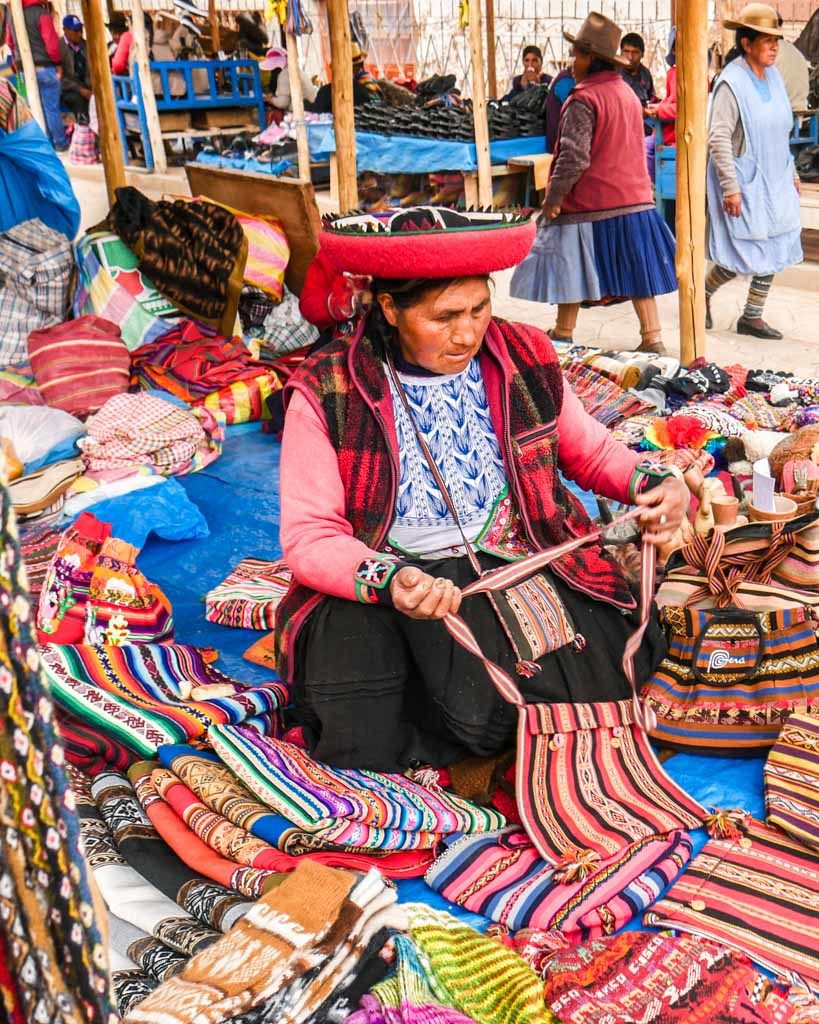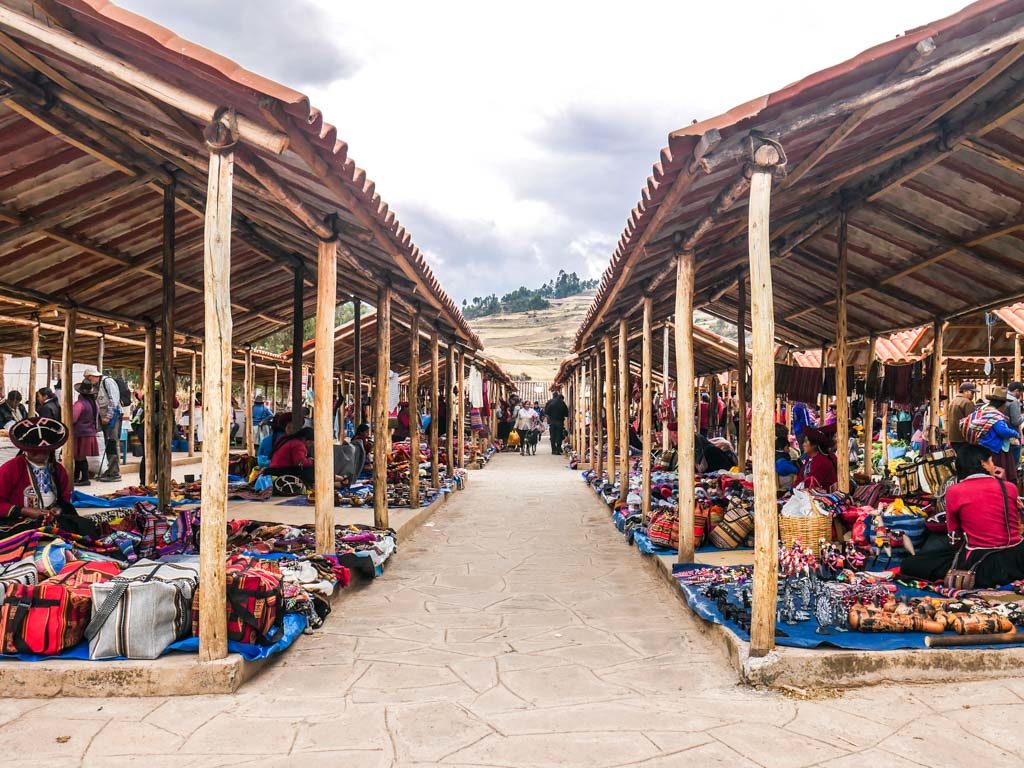 After you get your lunch and make your purchases. Continue on to the ruins. These are perched above a canyon and have an amazing view of huge impressive mountains in the distance. Like all the Inca ruins, they are terraced, and fun to climb over, and explore.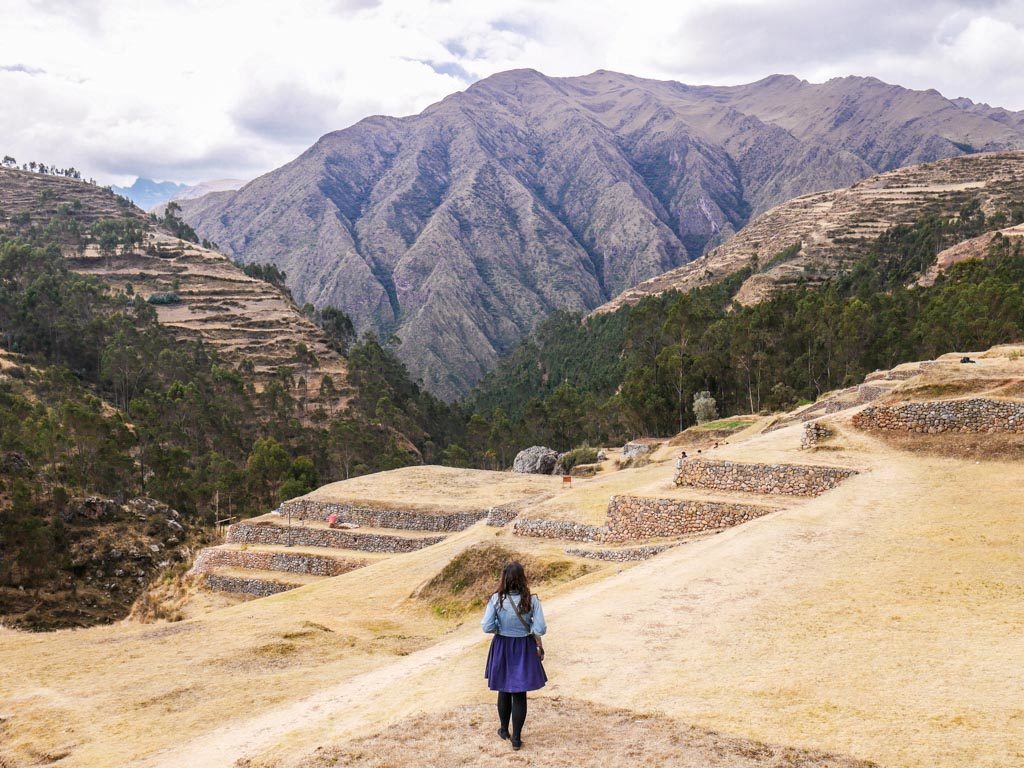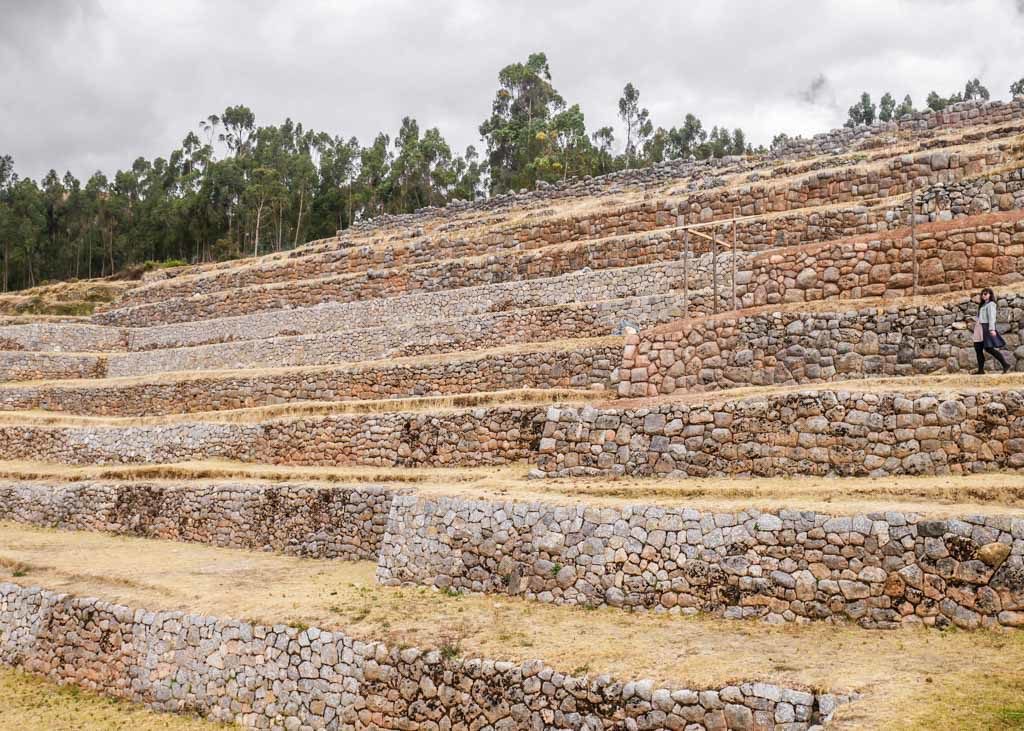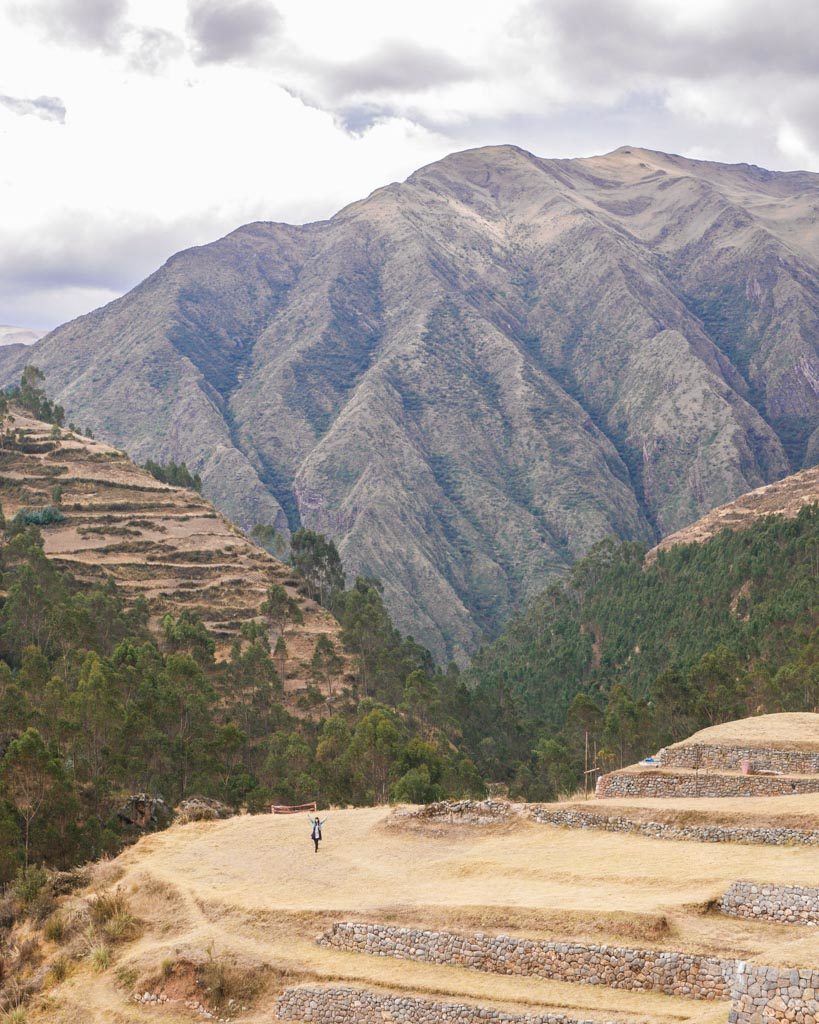 Tip: Go on a Sunday so you can experience the local market. I think this is the best place to stock up on well-made artisan goods to bring home! If you plan on buying a lot, get to Chinchero early so you can visit the ruins early before heading to the market.
Ollantaytambo: What to Do in Cusco Region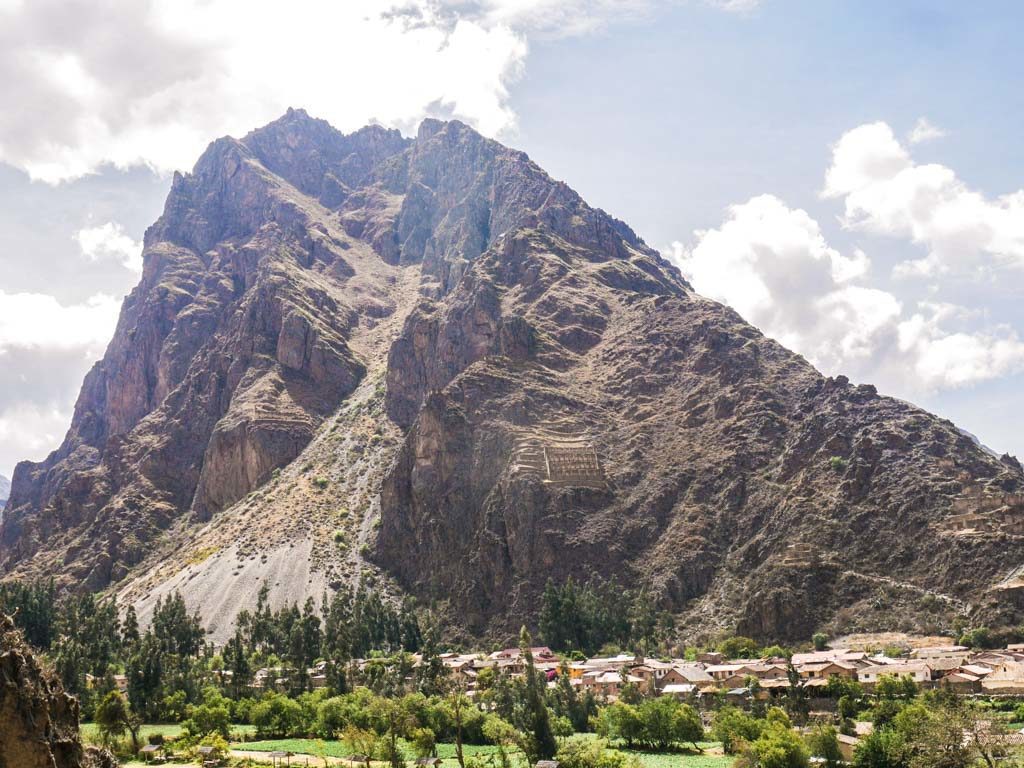 Ollantaytambo is the gateway to reach Machu Picchu, so most tourists pass through here. But on it's own, it's a super cute and charming town, and has tons of ruins. You could add it as a destination for a night or two during your stay in the Cusco region, or at least try to spend a couple extra hours here as you pass through.
This town is full of charming and narrow cobblestone streets which are ideal for taking pretty photos of Cusco region. Wander through and notice all the details.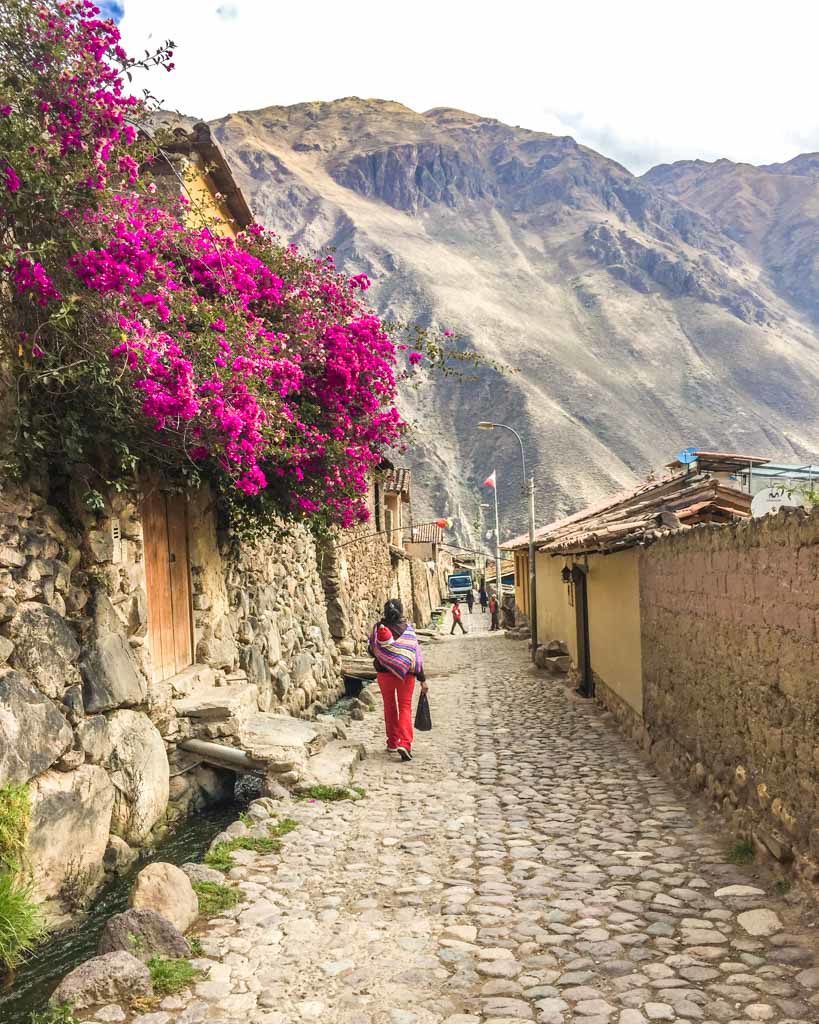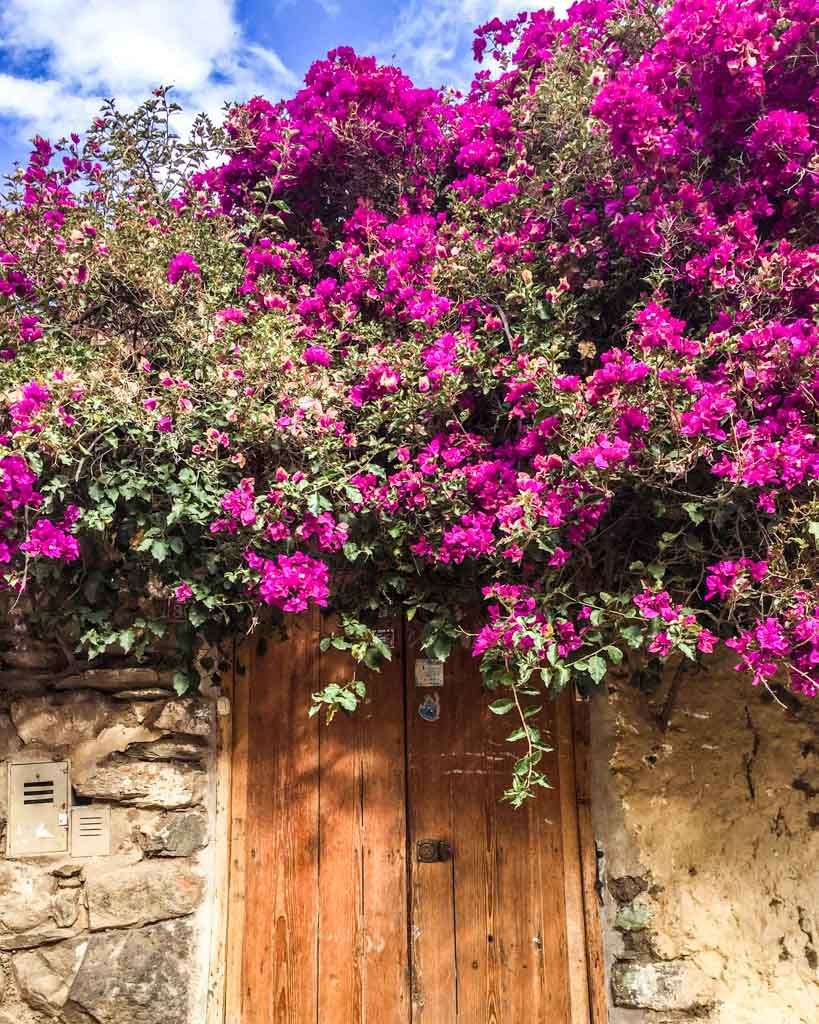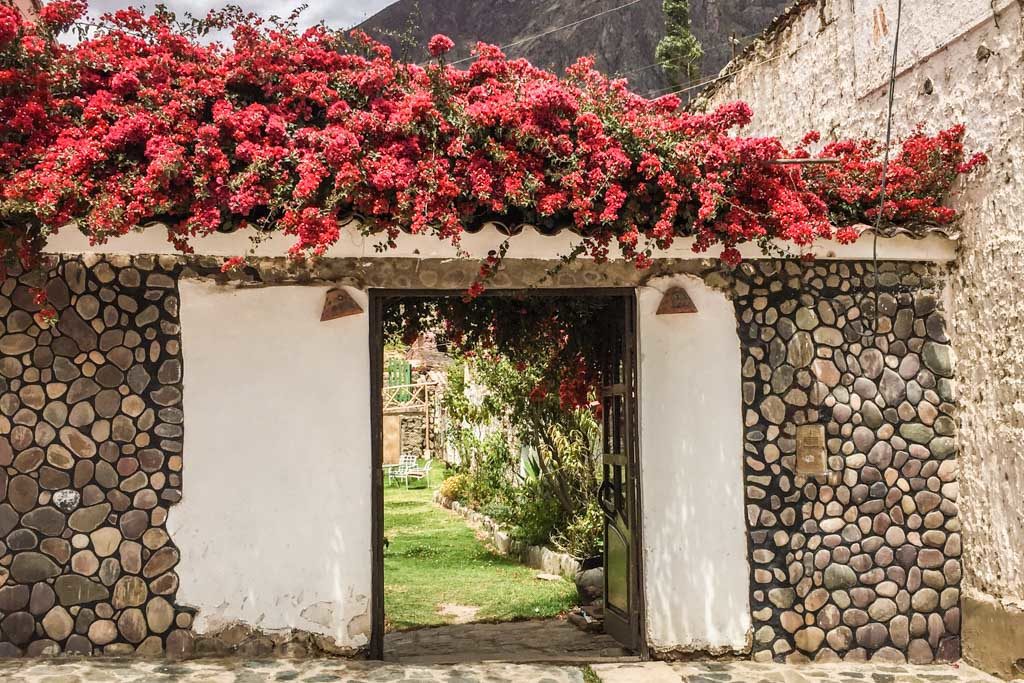 You can then visit the ruins that the town is famous for, as well as the Pinkullyuna ruins that are free, and on the opposite mountainside. Both are just steps from the town center and provide beautiful views of the valley below.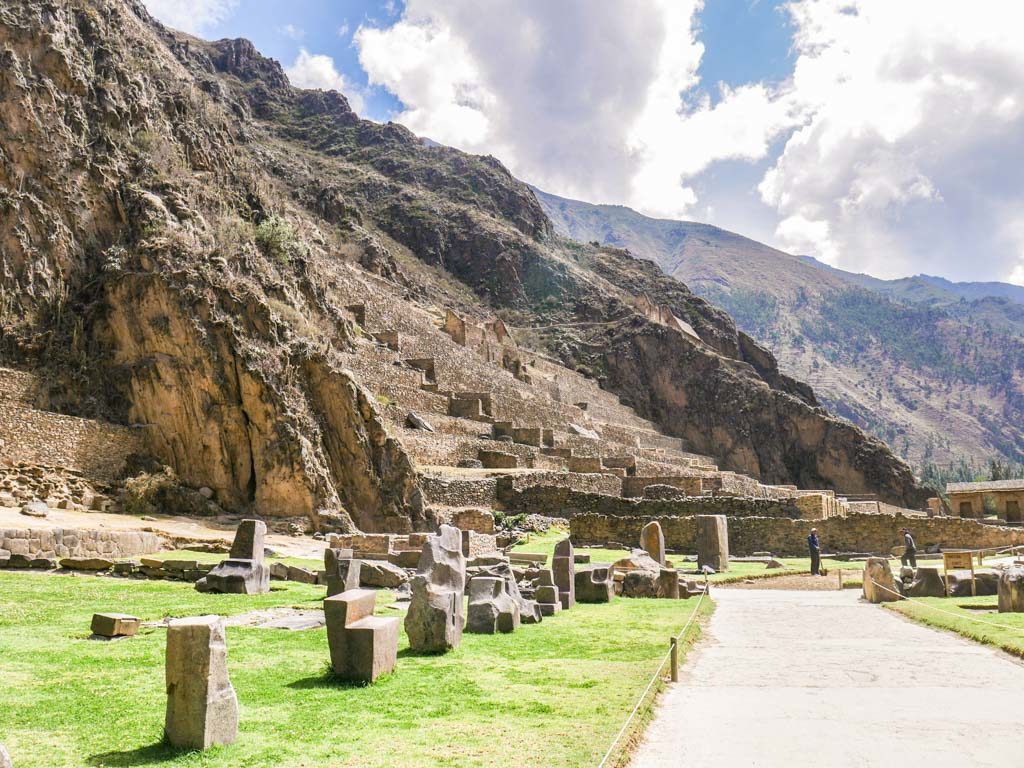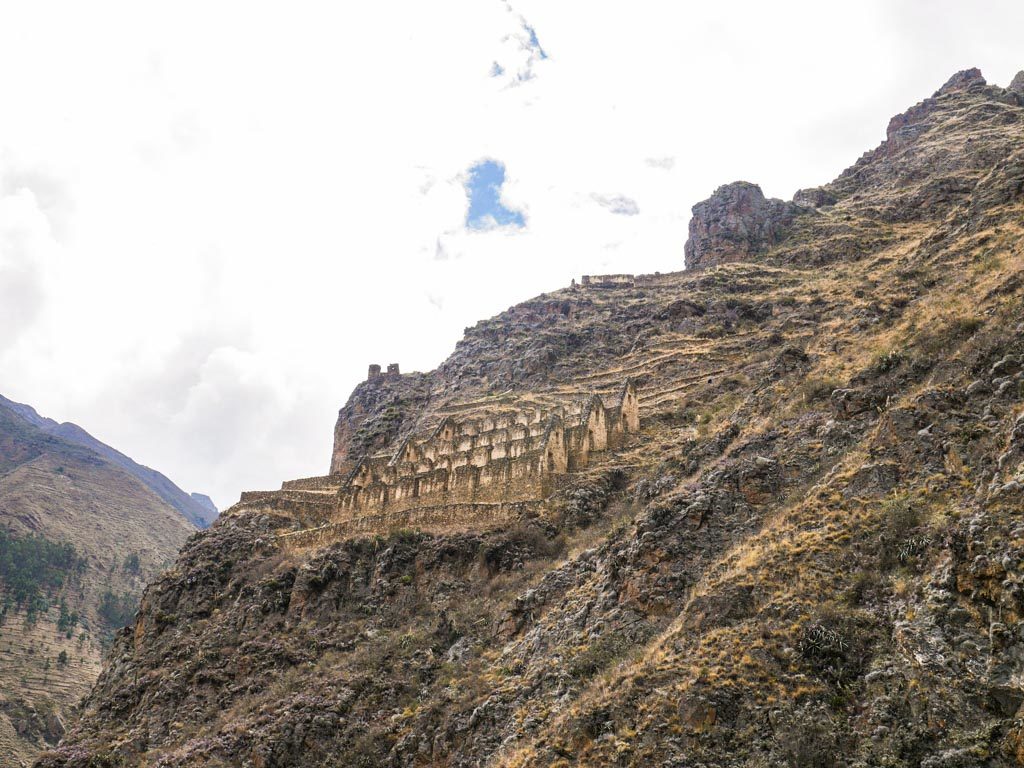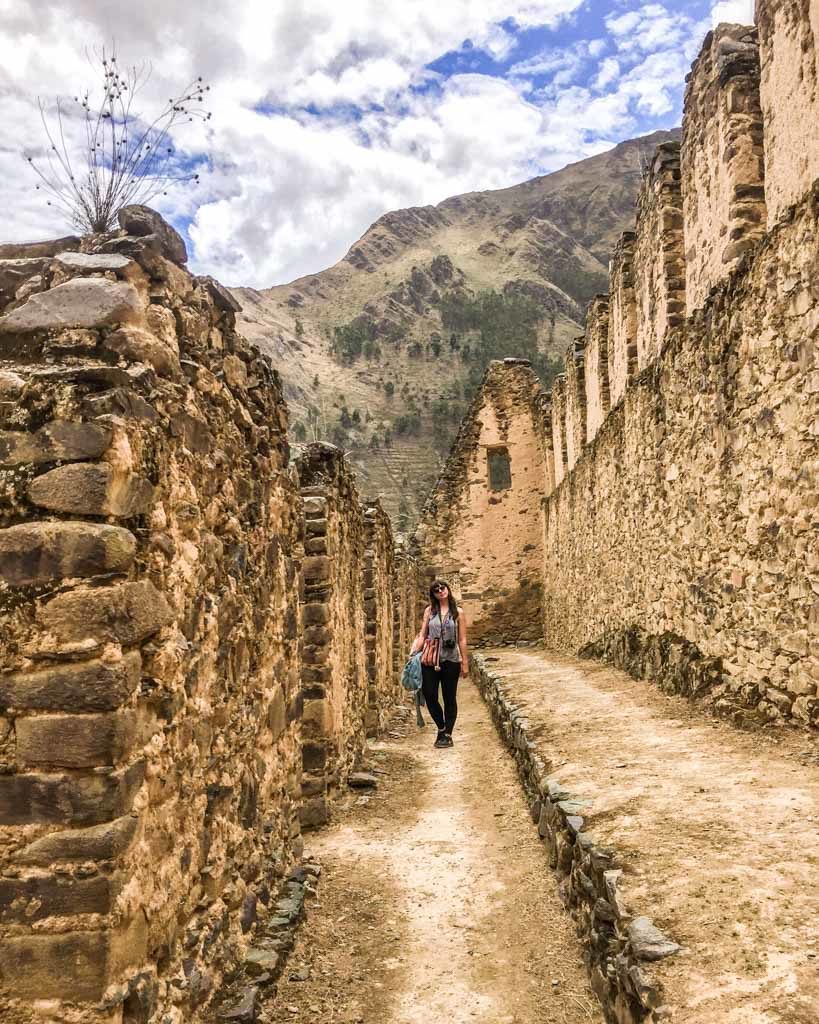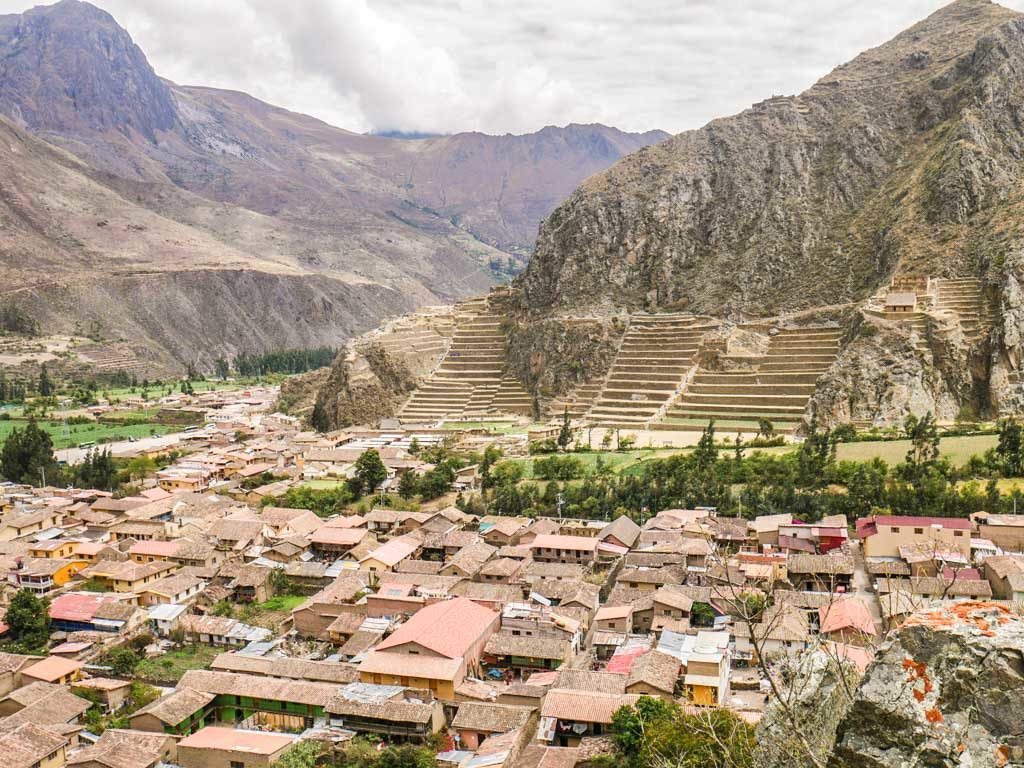 Tip: Add this as a stop before or after Machu Picchu. It's much more authentic than over touristy Aguas Calientes, so a better place to spend the night.
Rainbow Mountain: What to Do in Cusco Region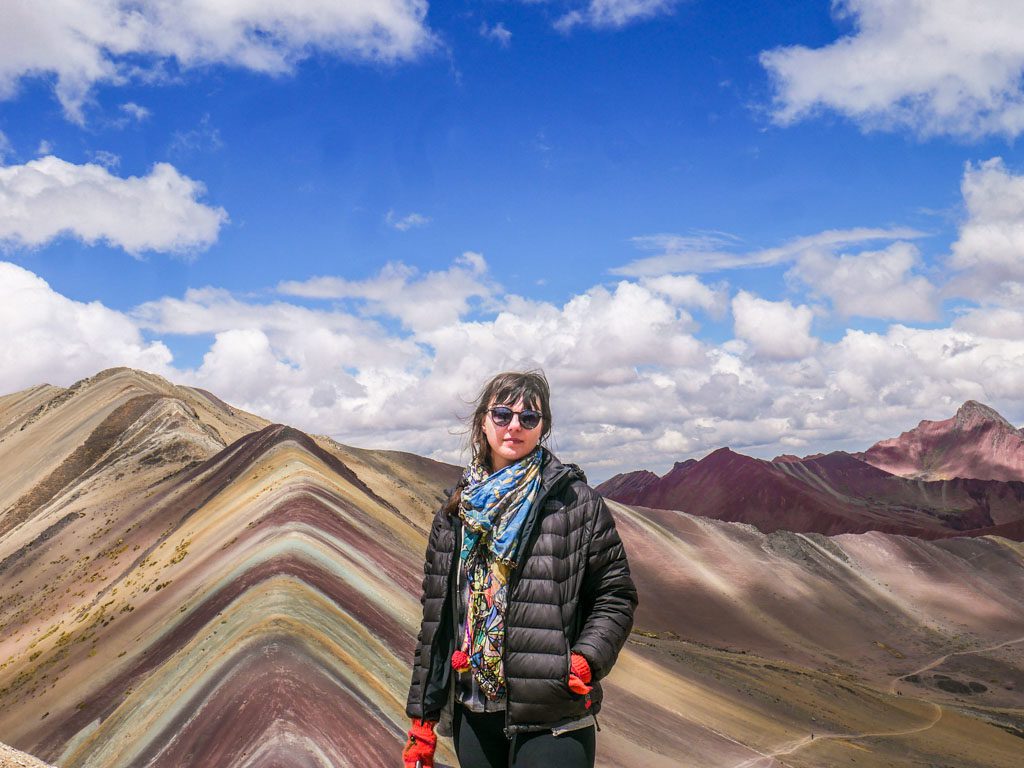 Rainbow Mountain is fairly new on the tourist scene, but you will see photos of this colorfully striped mountain all over social media! It's a must visit if you want gorgeous photos of Cusco region.
You can take a 1 day tour, waking early and hiking straight up to the overlook with tons of other tourists. But I highly recommend taking the two day hike to see the super impressive mountains and landscape of this mountain range. It's a challenge - it's very high elevation and there are steep portions, but you will be rewarded with maybe your best photos of Cusco region, and amazing memories of the glaciers, snow capped peaks, unique wildlife, and remote camping experience. Check out my post for all the details on the two day Rainbow Mountain trek.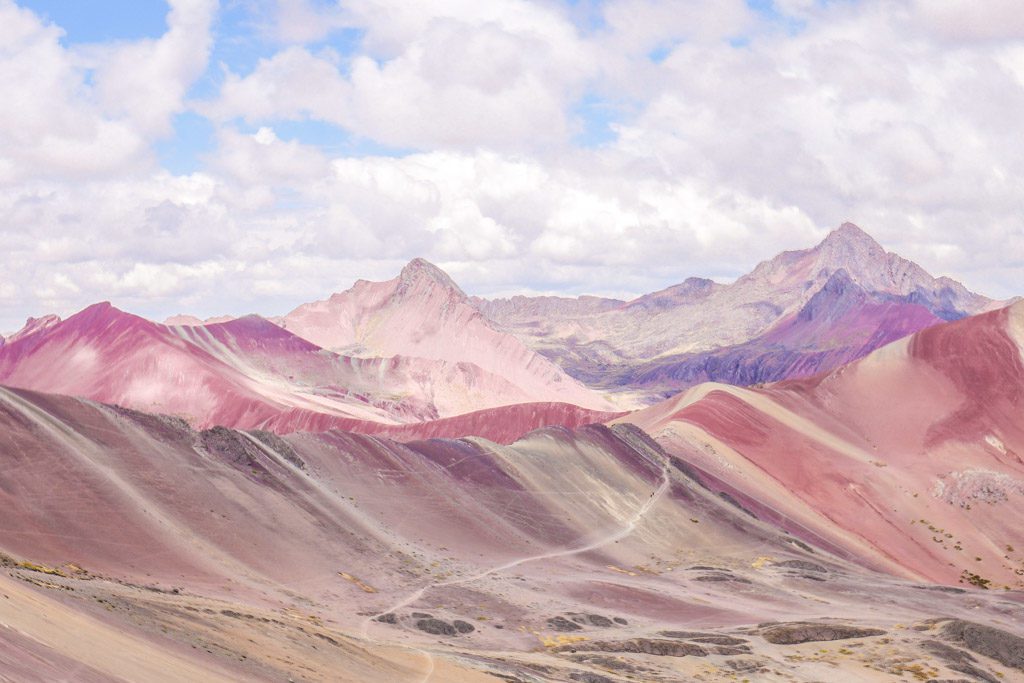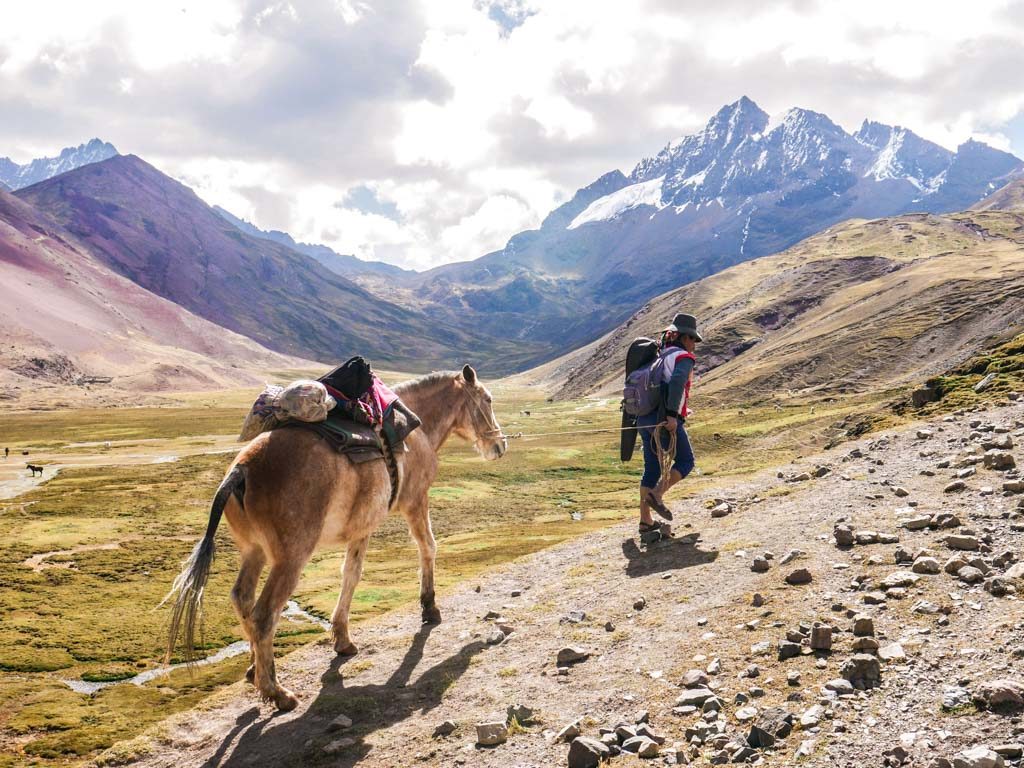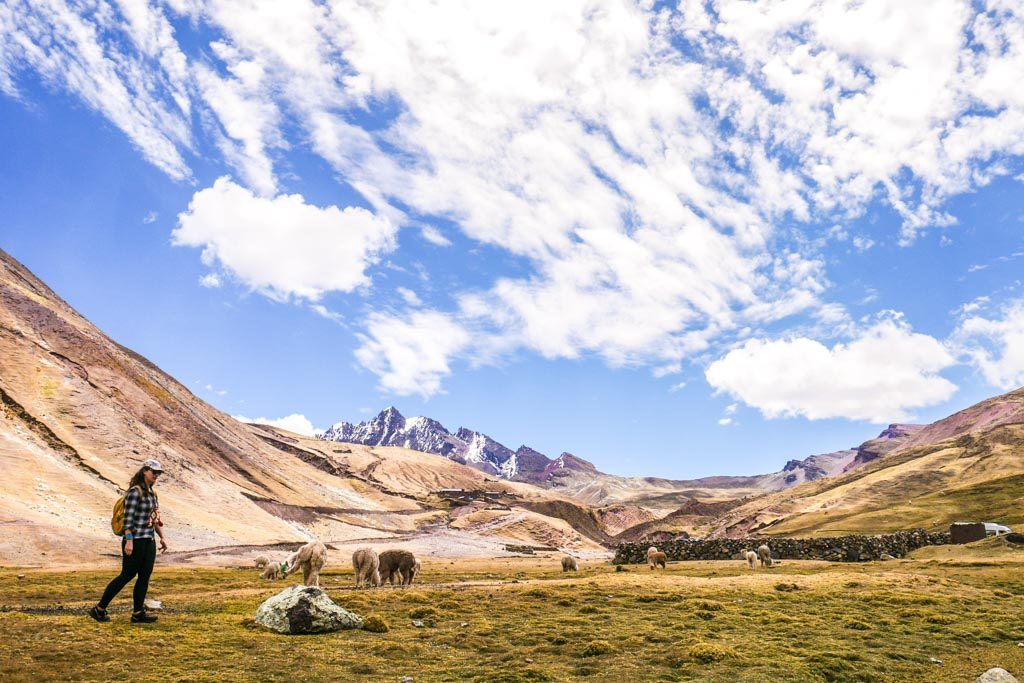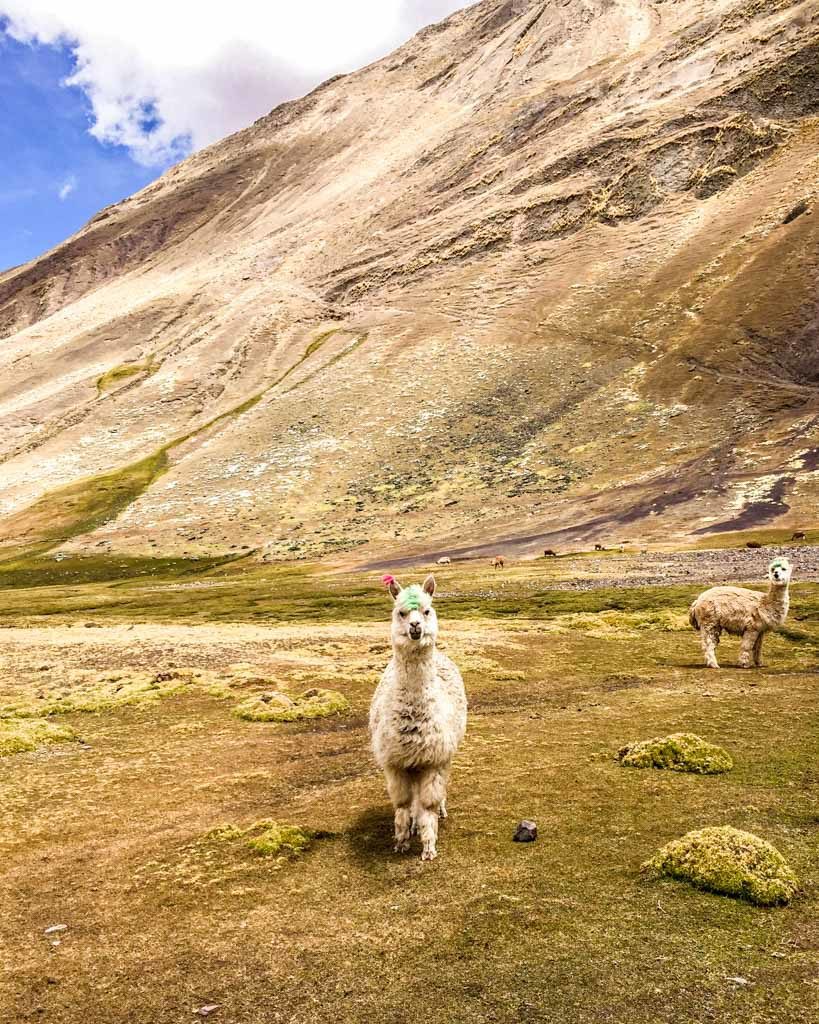 Tip: If you're physically fit and up for a challenge, do the 2 day Rainbow Mountain trek for a much more in depth look at the Ausangate mountain range and photo ops of many different types of mountains and landscapes.
Machu Picchu: What to Do in Cusco Region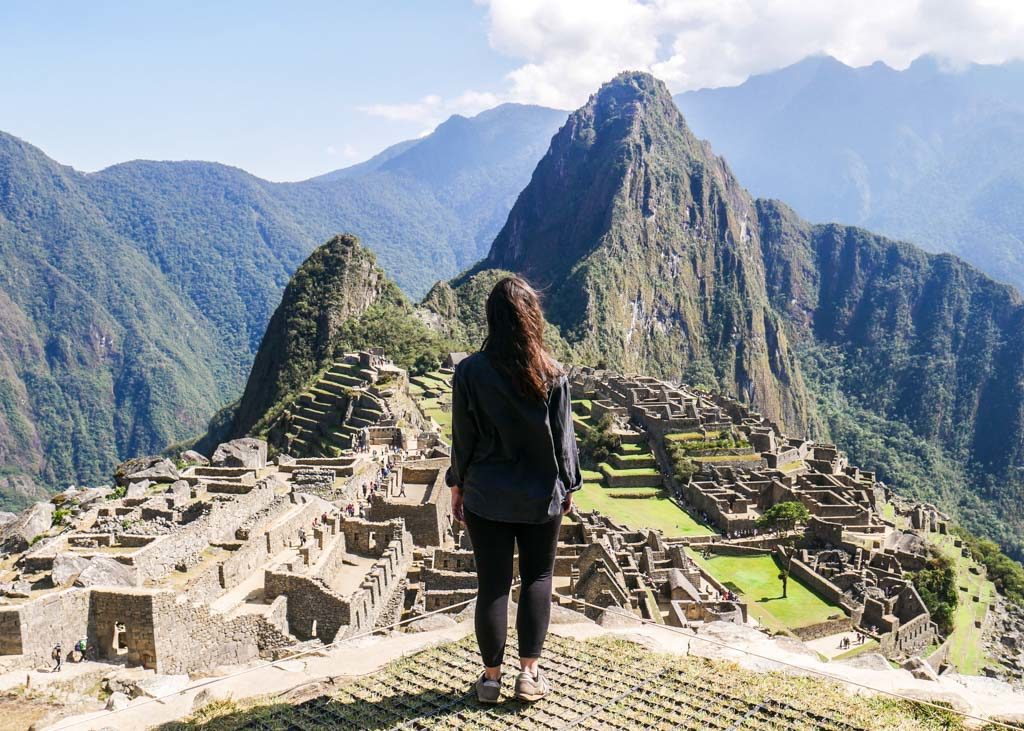 Finally the most obvious and famous of all, Machu Picchu! This is obviously a must visit if you are in Cusco, and for good reason. No other site in the world is like it, from the well preserved and impressive ruins, to the otherworldly location perched on the razor edge of a dramatic mountain.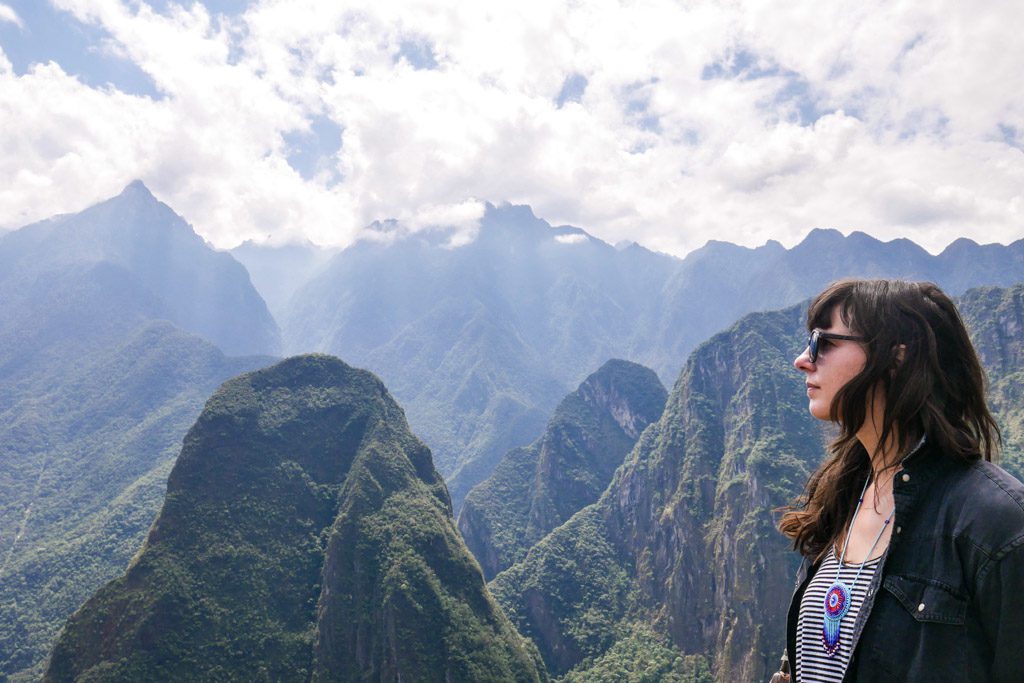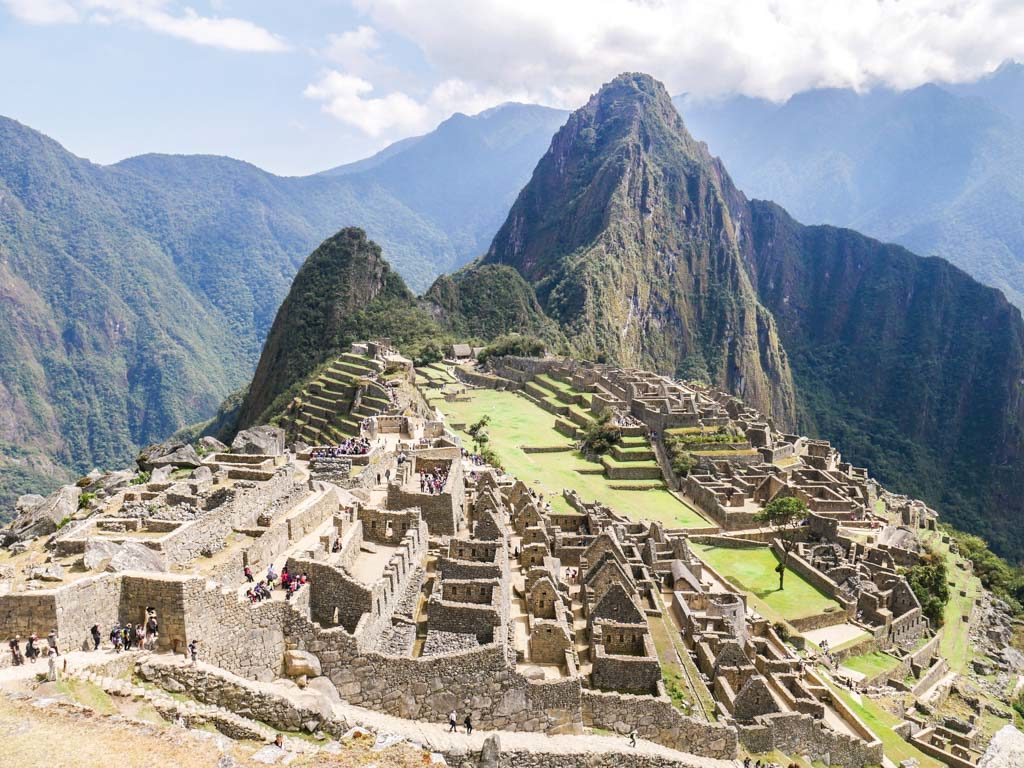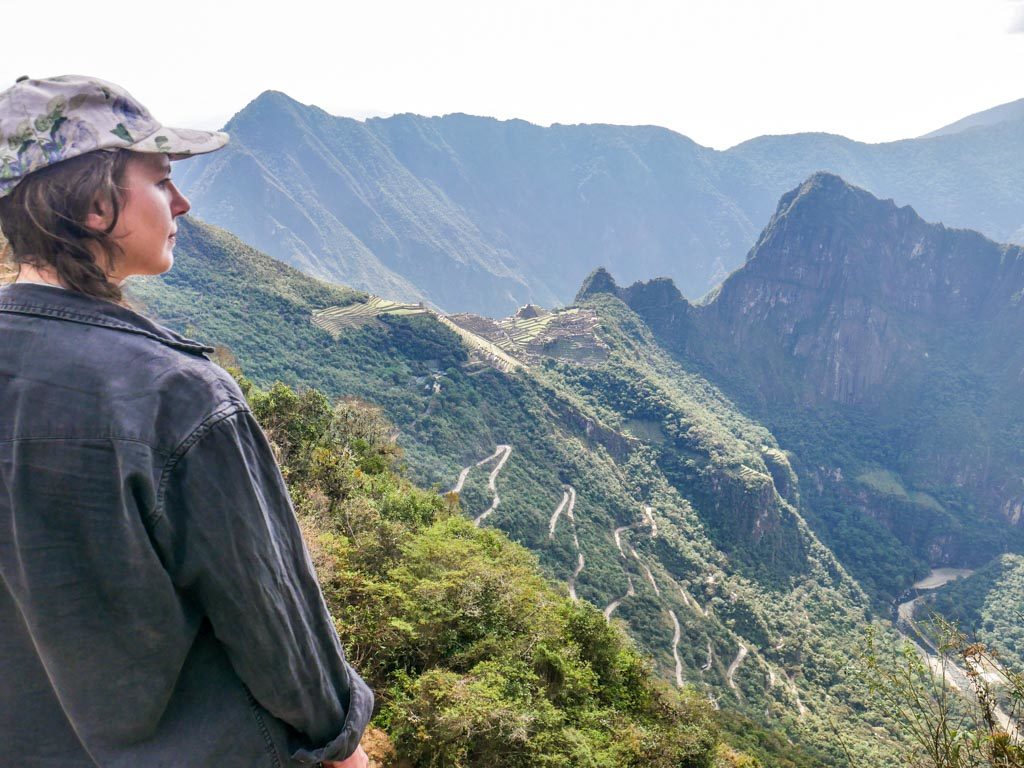 I highly recommend hiking at least a portion of the Inca Trail, to get a better feel for the region, history and culture. Check out my post on the short Inca Trail hike if you're considering a visit to Machu Picchu.
Tip: Do the Short Inca Trail hike for a much more in-depth understanding of Machu Picchu and the Quechua history and culture. It only adds another day, and you'll learn and see so much!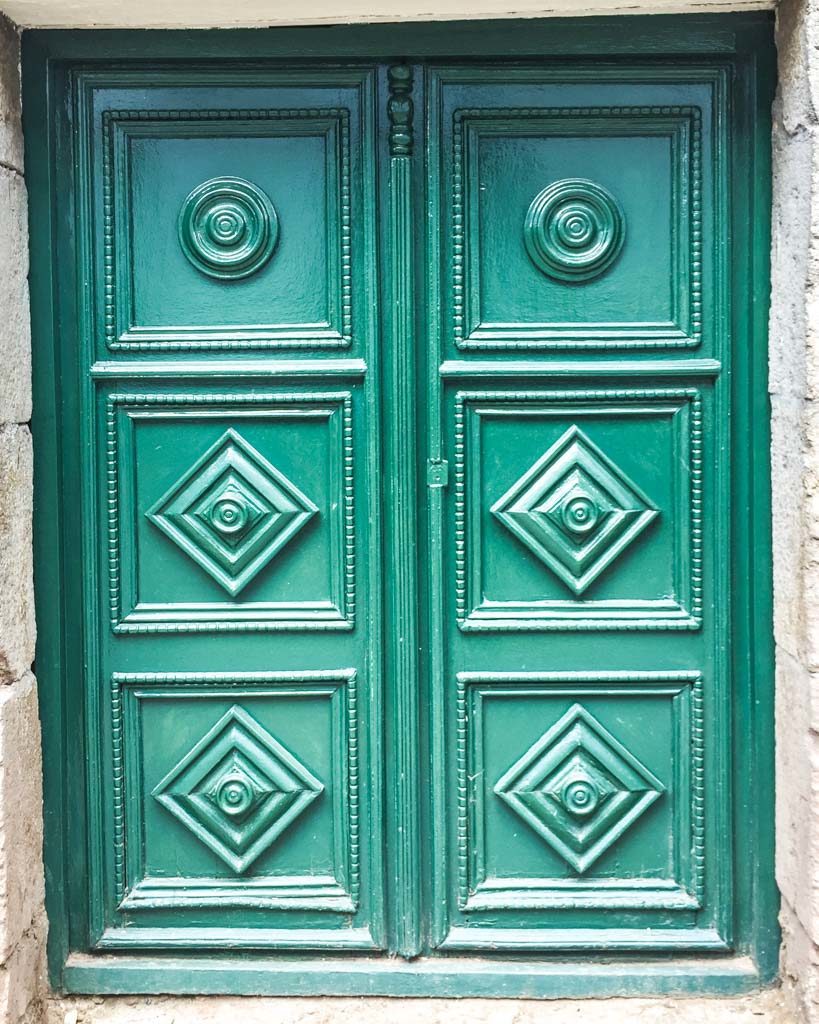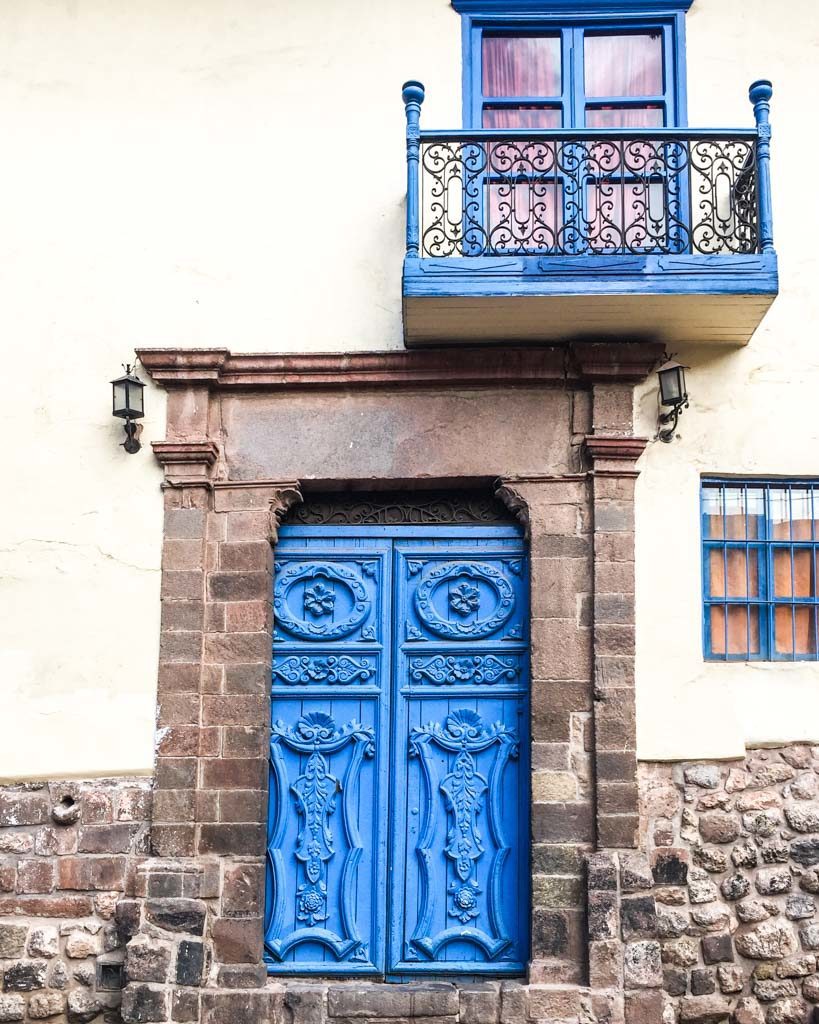 And that's it! These are my favorite places to take photos in Cusco plus a guide of what to do in Cusco. Did I miss anything? What is your favorite thing to do in Cusco?
Want a customized map of all the places I mentioned above + some of my favorite restaurants and bars in Cusco?