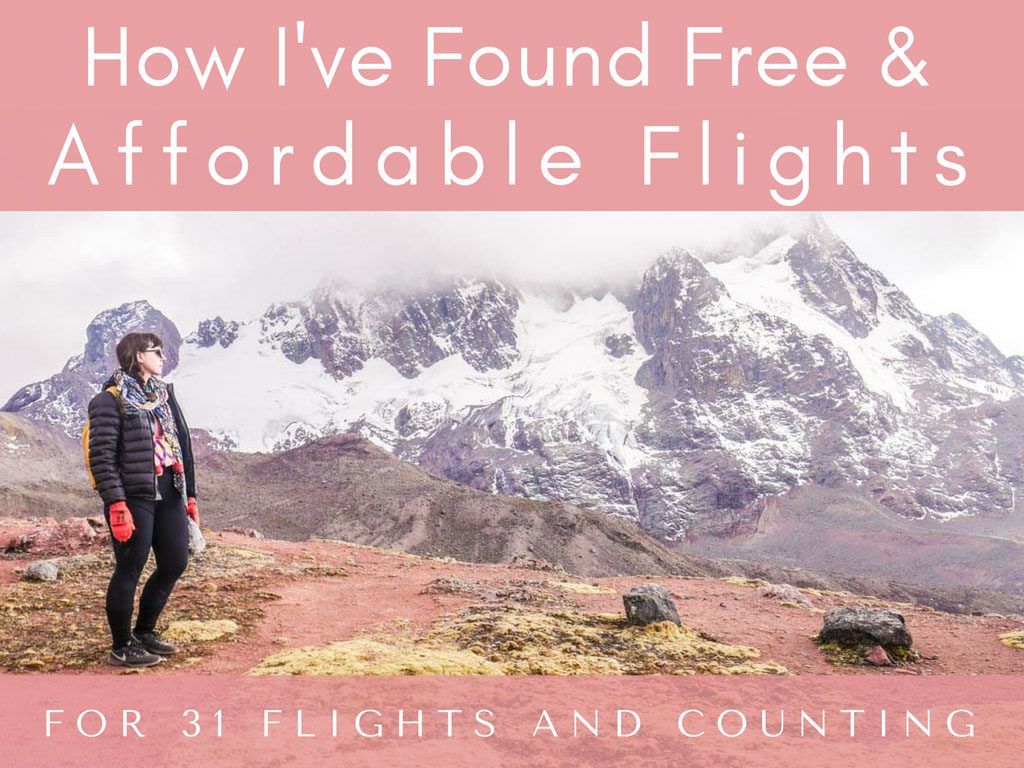 Over the last 3 years (2 of which have been full-time travel) I have flown 31 one-way flights (it's hard for me to speak in terms of round trips because I almost never book a round trip flight) all of which have been free flights or very affordable flights.
28 of which were free flights (excluding some minimal taxes & fees)
4 were very affordable flights.
Of the free flights, some of these were even ridiculous distances and itineraries - like Lima, Peru to Granada, Spain. Or Lima to Newark and back. Or Malaga, Spain to Puerto Vallarta, Mexico. Or Kansas City to Bogota, Colombia. You get the idea.
So out of 31 one-way flights, only 4 of them have been paid in full. And that's only because we found affordable flights for $200 or less, so it made sense to pay for them rather than use miles, vouchers, etc..
So now, you might be thinking "WTF?? How?" so I'm here to tell you all my secrets for finding free flights, or affordable flights to make your travel dreams come true!
Finding Free Flights & Affordable Flights
1. Airline Points: Booking Free Flights
My biggest and favorite travel hack of all to get free flights is Airline points, also known as Frequent Flyer Miles. They changed everything for me. Once you don't have to pay hundreds or thousands of dollars on plane tickets, travel becomes so much more accessible.
To be clear, you do always have to pay for the taxes and fees on an award flight. For me this has been anywhere from $5 to $150, depending on the countries you are entering/exiting, and if the airline charges fuel surcharges. For me, paying $150 to fly across the world is a good deal (and it's usually much less), so this never feels like a problem for me.
Where to Start
There's a big online community full of resources on this topic. I could never go into everything in one post, it's a huge world of information and rules: you have to learn how airline miles work, how each airline values them and allows them to be redeemed for free flights, how you can earn these miles, how you can use them on partner airlines, how credit card bonuses work, etc..
So instead of trying to write a million posts, I recommend starting here, here, and here - with some of the best airline points blogging experts.
Getting Your First Bonus Miles Credit Card
The best, quickest and easiest way to earn airline miles is through credit card sign up bonuses. Most travel credit cards offer them - they will often offer around 30-50k airline miles if you open the card, and often stipulate that you must spend a certain dollar amount within a given time frame to receive them.
Once you have a basic understanding of how airline miles work, I recommend to start by opening a Chase Sapphire Preferred credit card, meeting the minimum spend in the allotted time (usually $4000 in the first 3 months, just put all your regular spending and bills on this card!), and collecting the (usually) 40,000-50,000 bonus miles.
Then take a little time to learn how to redeem points on United (one of Chase Sapphire Preferred's main transfer partners and my favorite airline for redeeming miles for free flights).
**Click here to receive 50,000 bonus points when you open a Chase Sapphire Preferred Card and spend $4,000 in the first 3 months.
*Note, this page includes affiliate links but at no cost to you, and the links even ensure you get a high bonus miles offer!
*Please note: This is ONLY a good method to find free flights for detail oriented/responsible people!
I keep a spreadsheet with all credit cards I open, including the date that they are open, the minimum spend amount required, the last date the spend is due, the day the airline miles bank in my account, and when the annual membership fee is charged (most reward credit cards will charge a yearly fee, but waive it for the first year. So many people, like myself, will usually close the credit card before the fee is charged), and other important notes.
I then create reminders on my Google calendar for when the minimum spend is due, and when the credit card should be closed. This is essential, otherwise I could loose out on the bonus miles (the whole reason for opening the card), or end up being charged fees that I don't need to pay. It's essential that you create a system to track and remind yourself of all these important details.
I have had people ask me if it's harmful for your credit score to do this. In my experience, it has been the opposite - my credit score went from good to beyond excellent. This is because the amount of credit I have available is huge, and the amount that I actually use is very small. This is one of the most important factors used in determining one's credit score. This blog post explains more about how your credit score is determined and how opening bonus mile credit cards can affect it.
Final note: Please don't open a credit card if you plan to carry a balance. Only use these cards to charge regular expenses, and then pay them off in full at the end of every month. If you don't plan on being responsible with your credit, you'll defeat the whole point of saving money through the bonus miles.
Learning About Miles Redemptions for Free Flights
United is the easiest airline to redeem points with, and fairly straightforward to understand. You can also play with their search engine directly on their website to see where you can go, and for how many miles. Be sure to login (creating an account is easy) and check the box that says "search for award travel" in the booking search engine. You don't even have to already have the miles in your account to see what is available.
Stopovers/Excursionist Perk + Open Jaws
One of the most exciting and valuable redemptions is to take advantage of the "Excursionist Perk" through United. This is an awesome option for a free flight leg that United offers you with a round trip ticket, with a few rules and caveats. Some other airlines offer this same basic concept, but it's called a "Stopover".
The most practical use of the Excursionist Perk, is a free flight within the internal region you are flying to on your trip. An example would be - you are flying "round-trip" to Europe, but while in Europe, you'd like to visit a couple of other countries. So you could fly from NYC to Paris, get a free flight leg from Paris to Madrid through the Excursionist Perk, and then fly home from Madrid to NYC. You can do this because United also allows you to have 2 "Open-Jaws" on your round trip flight.
An Open-Jaw means that you can fly into one city and fly out of a different city. Or start your flight itinerary in one city, and end in a different city. This gives you lots of flexibility to add in more destinations, if you have the ability to get between the cities by other means (for example, in Europe taking the train between cities). Here's a post about options for transportation in Mexico, Central and South America if you need to get between cities between flights.
You can get really creative and nerdy with this to book some crazy free flight itineraries if you want (which I have a lot of fun doing). This post goes really in-depth on all the rules of the Excursionist Perk and gives some great examples.
A few of years ago I booked my first award itinerary - and it was an amazing one! 3 flight legs over several months for the number of miles you would need for only 2. This was when United's rules were a little different (the free flight leg did not need to start and end in the same region), so at that time I was able to book: NYC to Puerto Escondido, Oaxaca (open-jaw), Oaxaca City to NYC (free flight leg), and then two months later NYC to the Dominican Republic (open-jaw). This got me hooked on all the fun things you can do with miles!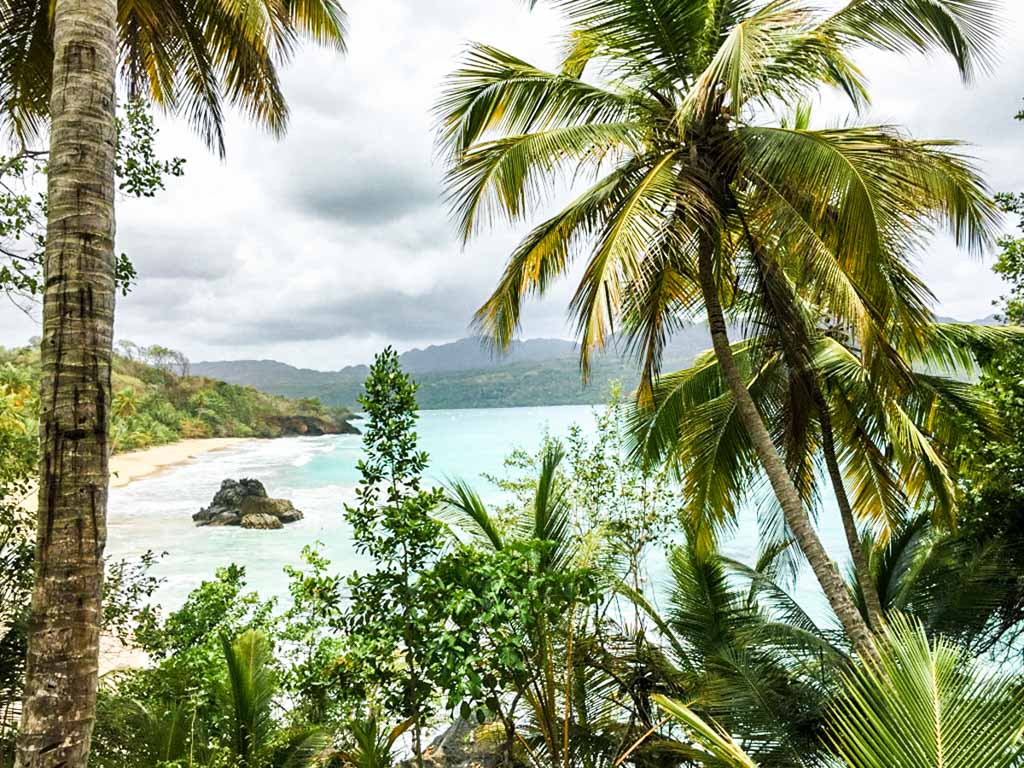 2. Flight Vouchers: Getting Free Flights
Ooooh flight vouchers! One of the easiest hacks out there for free flights.
If you are at all flexible with your travel times, listen out for any announcements that the flight is overbooked while waiting at the gate. Some airlines are notorious for doing this, I guess they assume some people will miss the flight? But usually when this happens, the airline will offer compensation to anyone who volunteers to give up their seat on the plane, in exchange for a later flight.
This compensation can either be in the form of a free flight voucher (a dollar amount to use on a future flight) or in the form of gift cards (American Express or Visa, usually).
I love getting kicked off a flight for free flights or money! My life is really pretty flexible, so I can rearrange plans usually and then reap the benefits. The airline will also always give you a free hotel voucher if you need to spend the night, and meal vouchers for every meal that you will be waiting at the airport (if they don't, ask!).
My husband and I once volunteered to miss our flight back from Oaxaca, Mexico to NYC in exchange for free flight vouchers. We somehow ended up getting rerouted to a better arrival airport (Laguardia rather than Newark), got meal vouchers, AND arrived home earlier than we would have. And we had $800 in free flight vouchers that we used to go to Nicaragua a few months later.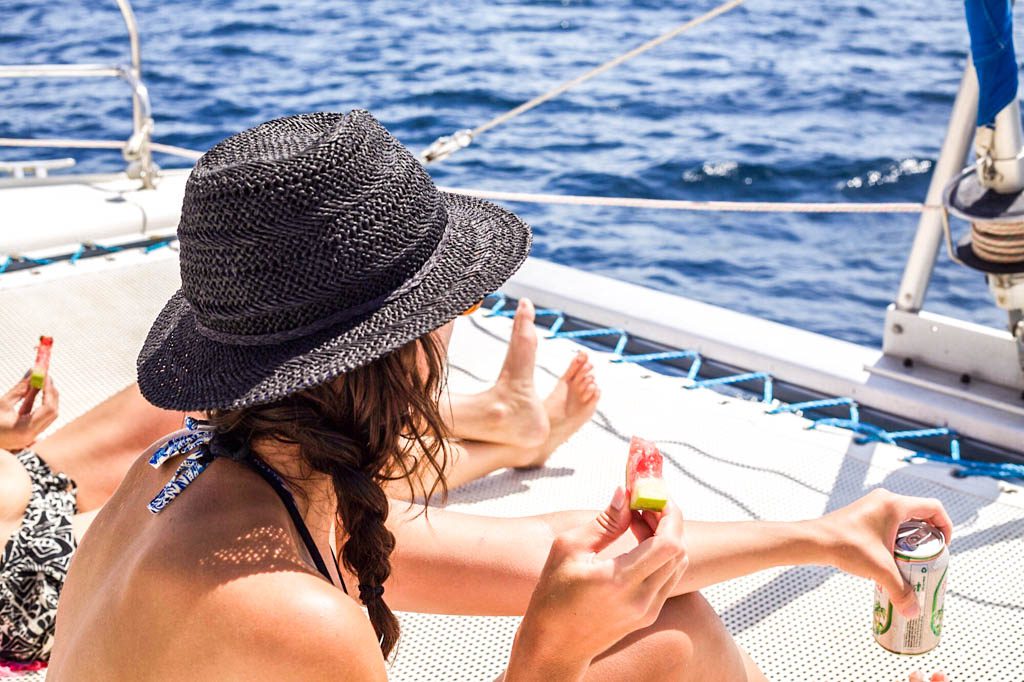 Another time, we received $2600 ($1300 each) to delay our flight from NYC to Kansas City on Christmas day, until the day after Christmas. I had to struggle mentally with this one a bit since it was on a holiday, but the dollar amount was crazy high so we took it. That money paid for our joint phone bills for at least a year, plus various other bills.
So listen up next time they ask for volunteers. It never hurts to go up and ask what they are offering and what the options are! It could turn out to pay for your next flight through a free flight voucher.
3. Itamatrix: Finding Affordable Flights
Itamatrix, in my opinion, is the most comprehensive and easiest way to find the cheapest flight between cities. It aggregates almost every airline, and allows you to search over a month's time period and for a varied number of days at the destination.
For example, once you choose the "See calendar of lowest fares" and enter the starting date you are interested in leaving, it will search the fares for the following 30 days. You can then choose your "Length of stay" which can be any range of nights within 7 days.
For example, you can choose to search Nyc (all airports) to Mexico City, starting 6/2 for 7­-10 nights.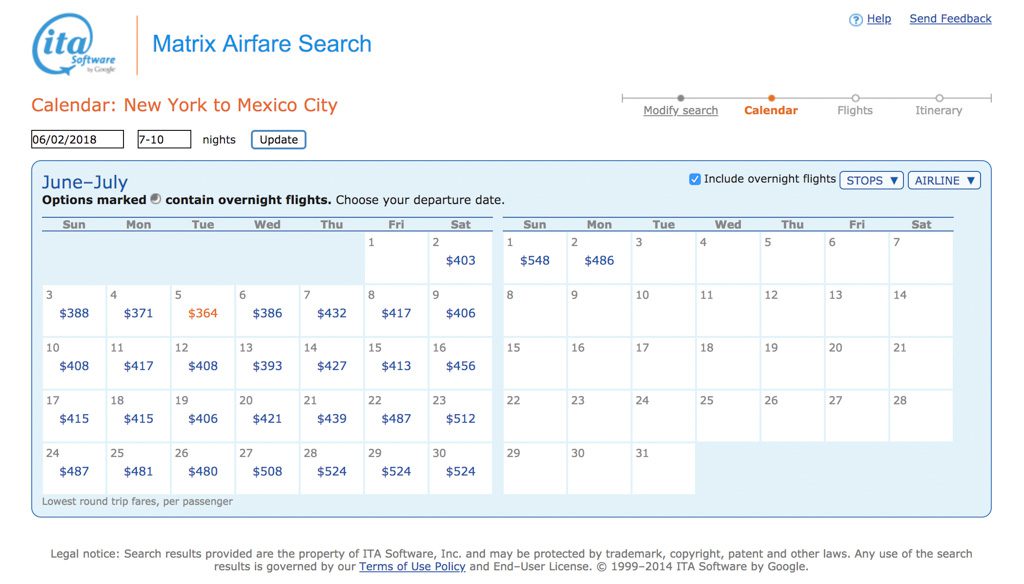 It will then show you a calendar of lowest fares. If you hover over a particular day, a message box will appear showing the fares for each of the lengths of stays (7 nights, 8 nights, 9 nights, 10 nights).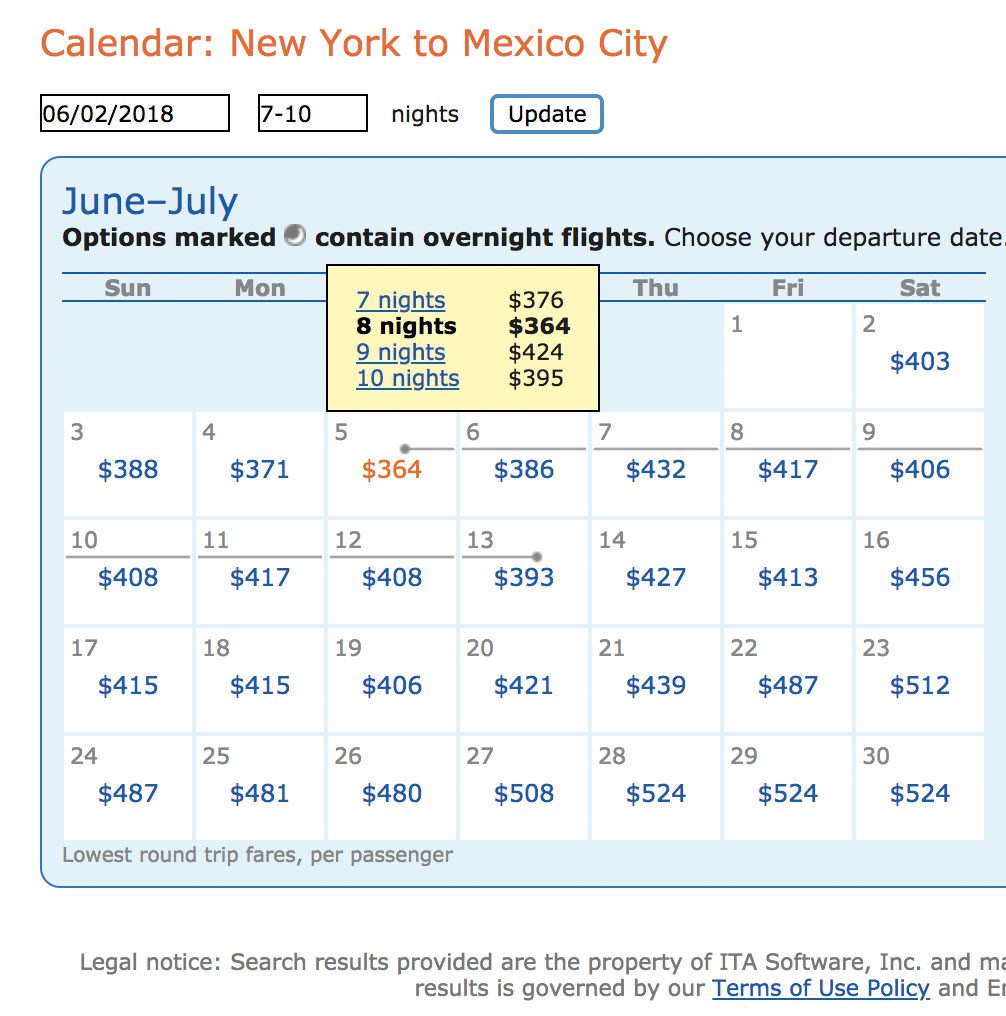 Once you click on the fare you are interested in, it will pull up a page of the dates and length of stay you have chosen, sorting from cheapest to highest fares.
You can get really specific with your searches, choosing which airline you want to search for, what city you'd like to route through (or avoid), and more. It can be really useful for advanced searches, if needed. But it's also user friendly for simple searches.
Just note, this search engine does not include small, budget carriers. If you're contemplating a trip within a country, it might make sense to search separately for low ­cost local carriers. Which brings me to my next entry.
4. Wikipedia: Finding Affordable Flights
What does Wikipedia have to do with affordable flights? Wikipedia is the easiest way to find all the airlines that fly in and out of an airport, thus telling you all the small budget carriers in a region to find affordable flights.
For example, if you are traveling to Mexico, how would you know all the small domestic airlines that fly within the country? Most non-residents wouldn't know or have heard of these airlines. And often, big search engines like Kayak or Itamatrix, don't include these small budget carriers.
So search for the airport in Wikipedia, and scroll to the bottom. In this example, we'll look at Miguel HIdalgo y Costilla airport in Guadalajara.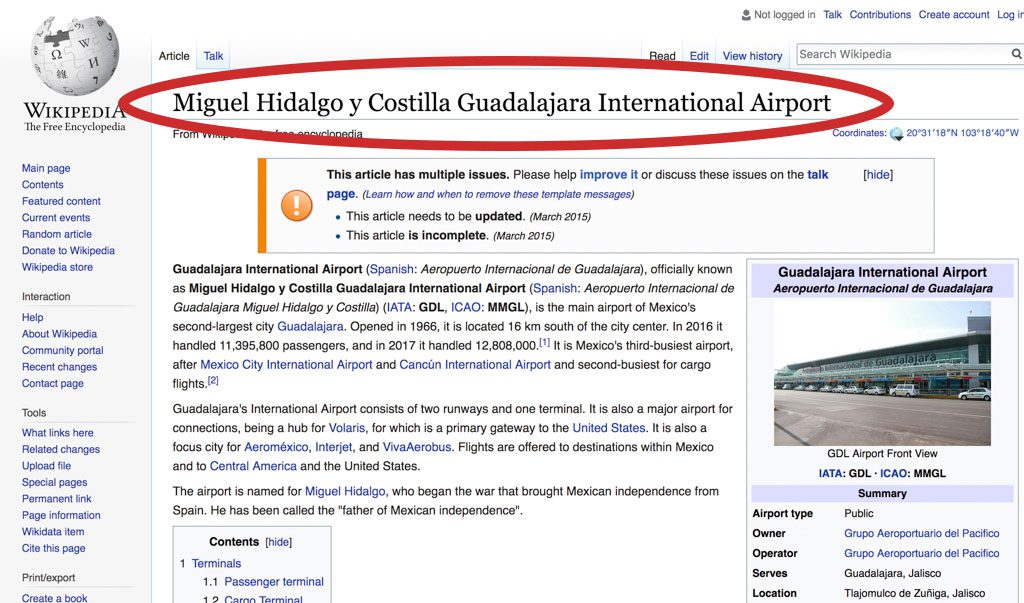 If you scroll down, you'll come to the "Airlines and destinations" section. Here is a list of all the airlines that fly in and out of Guadalajara airport. You'll notice big, well-known airlines like American Airlines and Delta. But if you keep looking you'll see some like Interjet, TAR, and VivaAerobus. These are low-cost domestic airlines in Mexico. You can find really affordable flights within the country on these airlines. TAR is definitely so small that you won't find it on any search engines.
This list is great too, because it shows you the destinations these airlines will fly to from Guadalajara. So if you know you want to fly to Oaxaca from Guadalajara, you can see that you will most likely be able to find an affordable flight on TAR Airlines.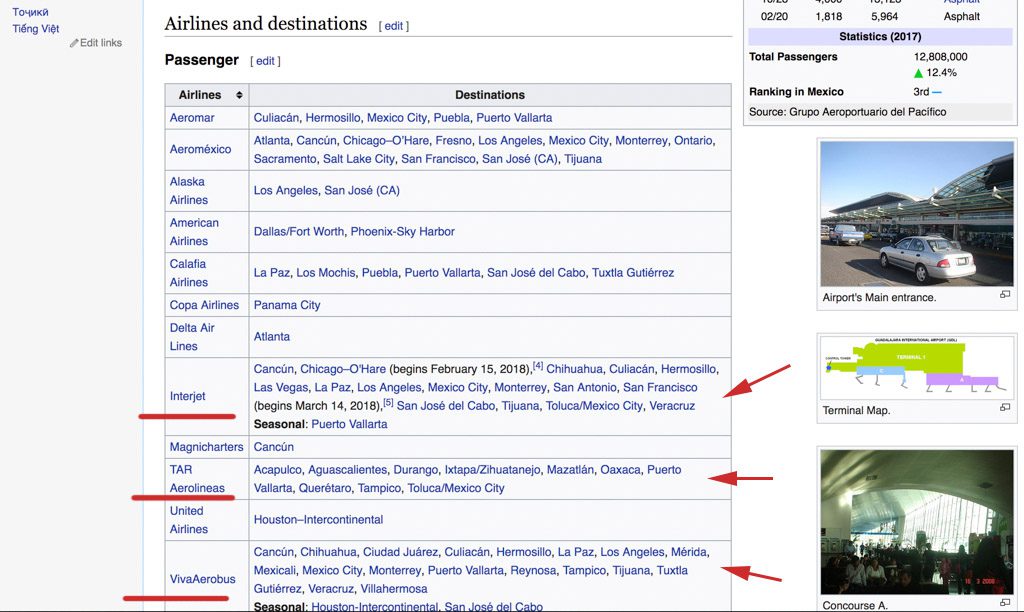 Once I gather this information, I'll open a new tab and search for the budget airline's website, and search for the ticket directly on their site.
5. The Flight Deal: Finding Affordable Flights
The Flight Deal is an awesome website searches out and lists 10­-12 super affordable flights each day. They specialize in mistake fares, so you will occasionally find crazy low fares like $169 roundtrip from Newark to Managua, Nicaragua.
You can subscribe to their daily newsletter, but since some of these fares disappear quickly, it's best to check the site periodically throughout the day (if you have the time and are contemplating a trip soon).
The Flight Deal lists fares from the biggest US cities. Fare Deal Alert is their sister site that lists fares from some of the mid­size cities in the US.
Below are examples of the range of affordable flight deals you can find: from short flights between NYC and Atlanta for $127 roundtrip, to long international flights between Seattle and Shanghai for $404 roundtrip.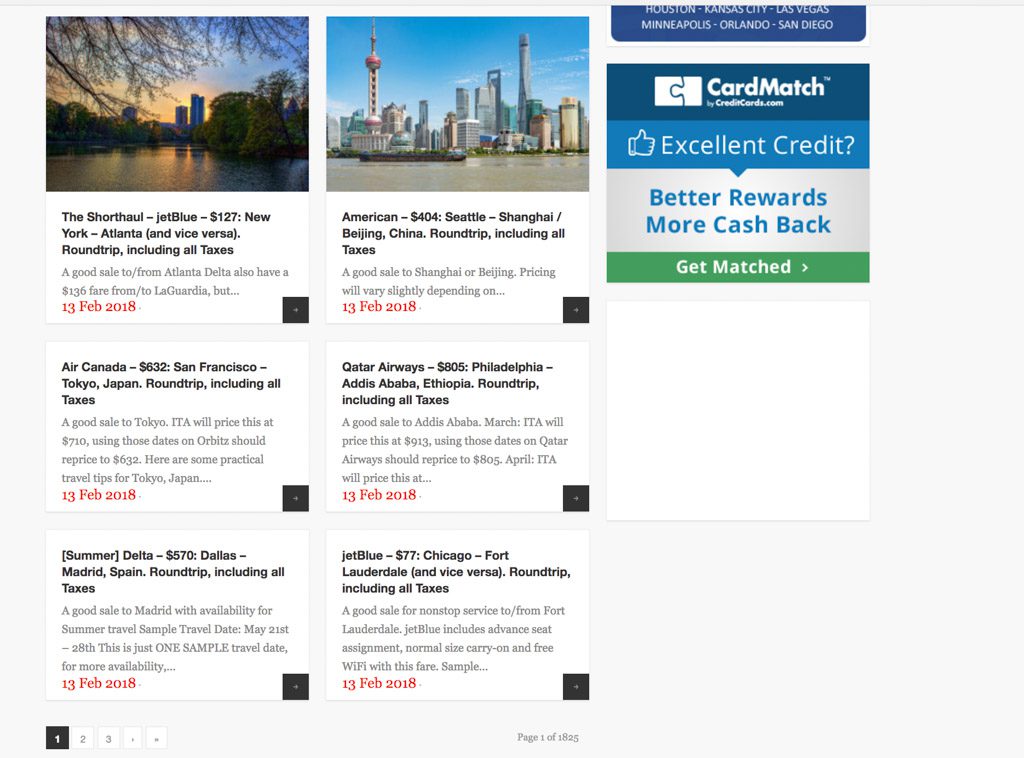 Each post about the special fare will give you specific instructions on how to find the fare on Itamatrix (see above) or on another website. It will also give you general parameters to find the deal: month or days it's valid, length of stay, etc..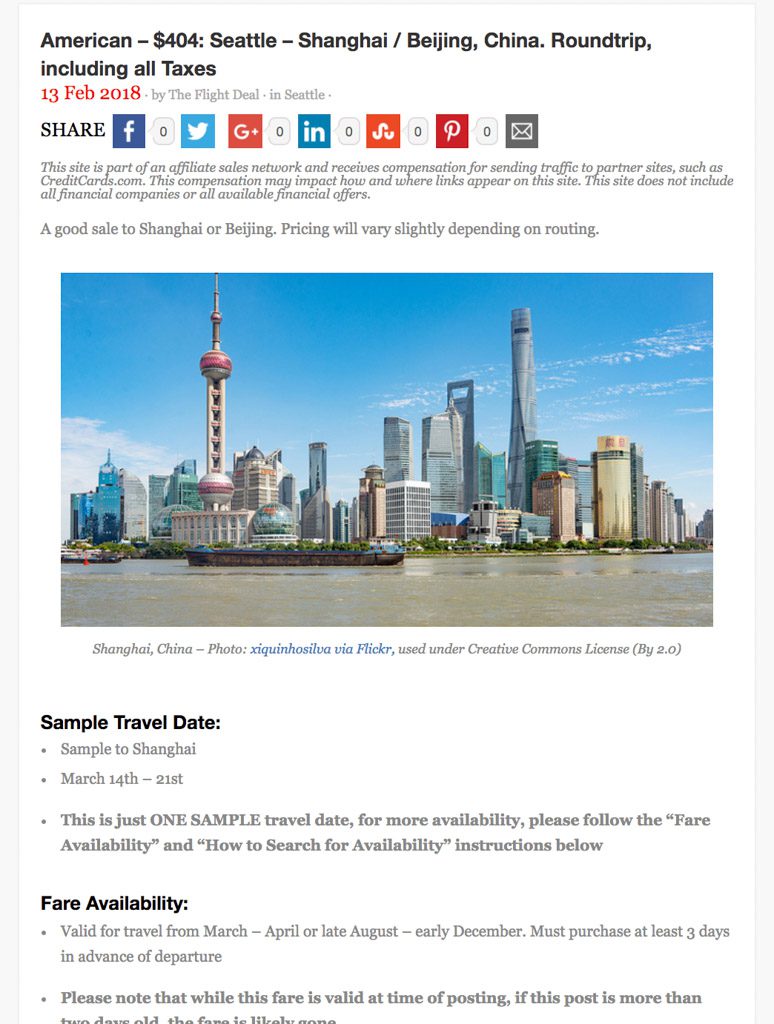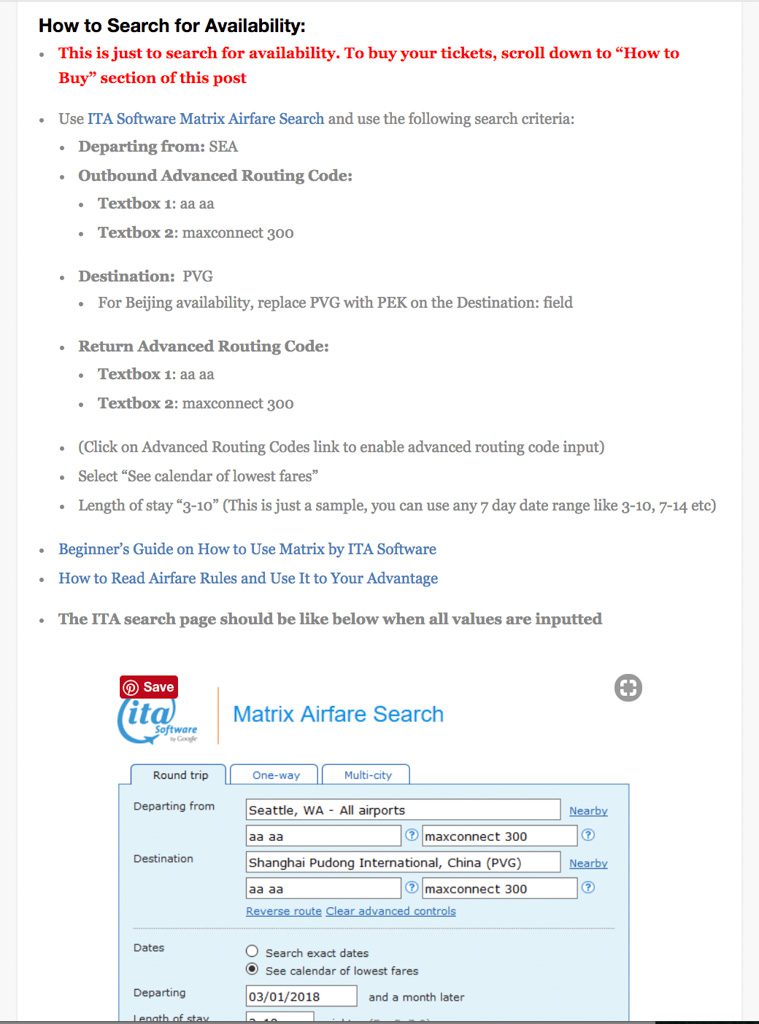 This is a fantastic tool if you're not sure where you want to go yet, and want to let a great affordable flight deal help guide your planning.
*The Flight Deal focuses on flights to and from the US. However, if you live in another country and are looking for flights to the US, most specific deals are good both ways (for example, a deal from New York to London should also work beginning in London and flying to New York).
---
And that's it! There are probably 5000 other tools for finding affordable flights and maybe even free flights, but these are the 5 tools that I've used constantly for the last 3 years, and have proven successful for me for 31 flights and counting. I don't have time to subscribe to tons of sites and download lots of apps, so I'm happy to say that I've figured out what works for me!
If you spend a little time educating yourself on airline miles, listening out for free flight voucher opportunities, and learn the other affordable flight tools above, you should be able to save tons of money and travel more! Buen viaje!
If you're looking for other budget travel tips, check out my related posts:
Pin it for Later!